March 23 - 29, 2014: Issue 155
Palm Beach SLSC Excels at 2014 NSW Masters Championships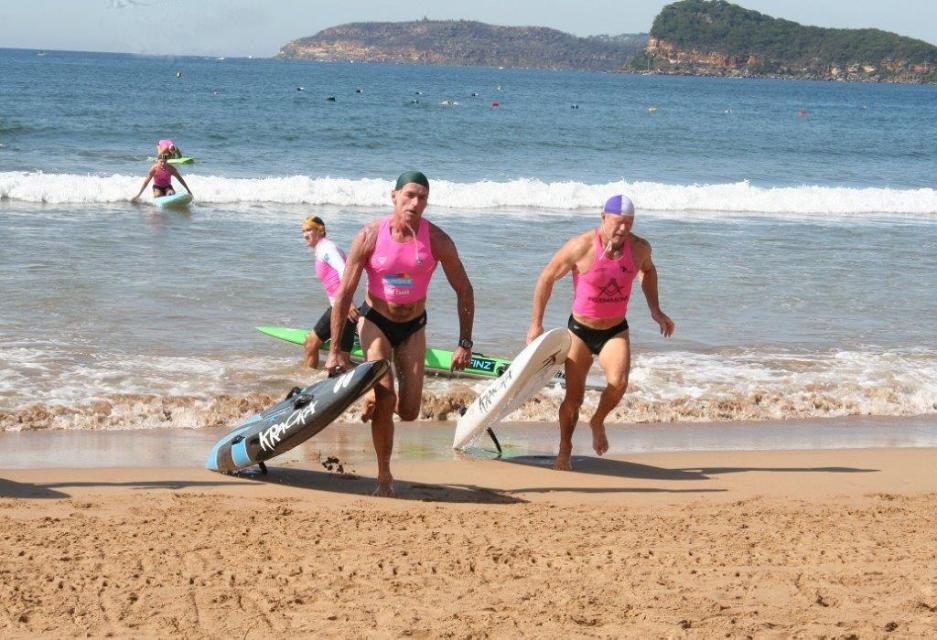 Nick Wood, 3rd in the 55 – 59 Male Ironman.
Palm Beach SLSC Excels at 2014 NSW Masters Championships

At last weekend's NSW Masters Surf Life Saving Championships on the Central Coast, the Palm Beach Team were the 6th top club. This was with a team of just 12 members. They gained 7 Gold, 4 Silver and 6 Bronze medallions.

The club also had a very strong weekend in the Best of the Best Boats events against the best in the state.

An amazing weekend – strong results, wild storms, intense strategy discussions and a great time.

Our team of 12 master competitors came 6th in the club point score – beating many strong clubs and clubs with larger teams. 7 first places, 4 second places, 6 third places, 34 points places – all from our team of just 12 members.

All team members produced personal bests which shows the benefit of the training done leading up to the Championships and their commitment to both the club and the team.

Highlights of the weekend include 3 golds and a bronze to Karen Begg, 2 gold and 2 bronze to Shane Oxenham, 2 golds and a silver to Fi Rae, 2 golds and a bronze to Annabelle Chapman and golds to Adriaan van der Wallen, Jamie Creer and Nick Wood.

Special thanks to Peter Middleton for his support acting as our official, Huw Morgan and Scott Mathers for the help with the administration.

Good luck to Nick Wood and Tim Gates at the Aussies.

And for a number of us – onwards to Montpellier for Rescue 14.

Here are our results:

Female Individual
Annabelle Chapman: 55 – 59 Female Ski (5th), 55 – 59 Female Board (6th), 55 – 59 Female Ironwoman (5th), 55 – 59 Female Tube (4th)
Di van Ooi: 50 – 54 Female Surf Race (4th), 50 – 54 Female Tube (3rd)
Fi Rae: 45 – 49 Female Ski (1st), 45 – 49 Female Board (4th), 45 – 49 Female Ironwoman (4th),
Karen Begg: 50 – 54 Female Ski (5th), 50 – 54 Female Board (5th), 50 – 54 Female Tube (heat), 50 – 54 Female Ironwoman (6th),

Female Teams
Annabelle Chapman & Fi Rae: 45 – 49 Female Double Ski (2nd),
Annabelle Chapman & Karen Begg: 50 – 54 Female Board Rescue (1st)
Annabelle Chapman, Fi Rae, Karen Begg: 150 yr Female Board Relay (2nd), 150 yr Female Ski Relay (1st), Annabelle Chapman, Di van Ooi, Karen Begg: 150 yr Female Surf Teams (3rd)
Di van Ooi, Fi Rae, Karen Begg: 150 yr Female Taplin (1st)

Male Individual
Adriaan van der Wallen: 40 – 49 Male Surfboard Riding (1st), 40 – 49 Male Malibu (2nd), 45 – 49 Male Ironman (5th), 45 – 49 Male Board (7th), 45 – 49 Male Ski (semi), 45 – 49 Male Tube (heat)
Gordon Lang: 55 – 59 Male Ironman (7th), 55 – 59 Male Board (heat), 55 – 59 Male Ski (heat), 55 – 59 Male Surf Race (final)
Jamie Creer: 55 – 59 Male Ironman (4th), 55 – 59 Male Ski (heat), 55 – 59 Male Board (heat), 55 – 59 Male Surf Race (6th)
Nick Wood: 55 – 59 Male Ironman (3rd), 55 – 59 Male Ski (heat), 55 – 59 Male Board (6th)
Shane Oxenham: 60 – 64 Male Surf Race (1st), 60 – 64 Male Ironman (3rd), 60 – 64 Male Board (7th), 60 – 64 Male Tube (4th)
Simon Wiadrowski: 55 – 59 Male Surf Race (final), 55 – 59 Male Ski (heat), 55 – 59 Male Board (heat)
Tim Gates: 50 – 54 MALE 2 km run (2nd), 50 – 54 Male Ironman (7th), 50 – 54 Male Surf Race (heat), 50 – 54 Male Tube (heat)
Tony Way: 60 – 64 Male 1 km run (4th), 60 – 64 Male Beach Sprint (3rd), 60 – 64 Male Ski (9th)

Male Teams
Adriaan van der Wallen, Simon Wiadrowski, Tim Gates: 150 yr Male Surf Teams (final)
Adriaan van der Wallen, Nick Wood, Tim Gates: 150 yr Male Board Relay (4th)
Jamie Creer, Nick Wood, Shane Oxenham: 170 yr Male Surf Teams (1st)
Gordon Lang, Tim Gates, Tony Way: 170 yr Male Ski Relay (4th DQ)
Gordon Lang, Nick Wood, Tim Gates: 170 yr Male Taplin (4th)
Jamie Creer, Shane Oxenham, Tony Way: 170 yr Male Taplin (final)

Gordon Lang
Masters Captain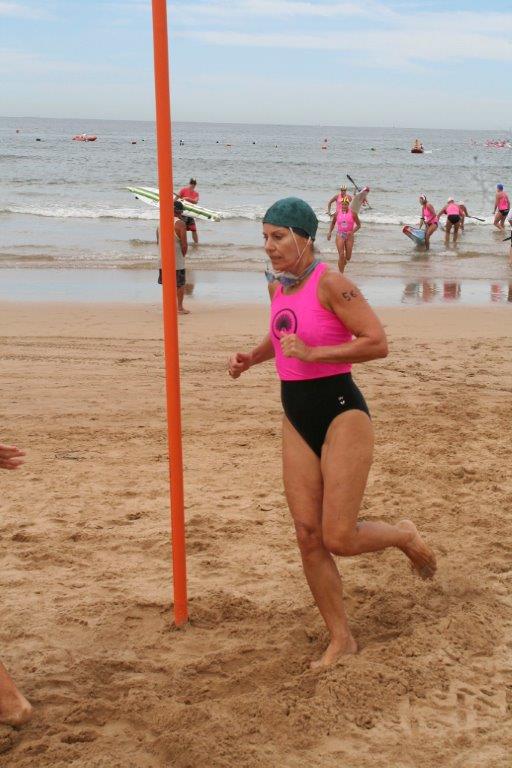 NSW MASTERS PBSLSC Ironwoman Annabelle Chapman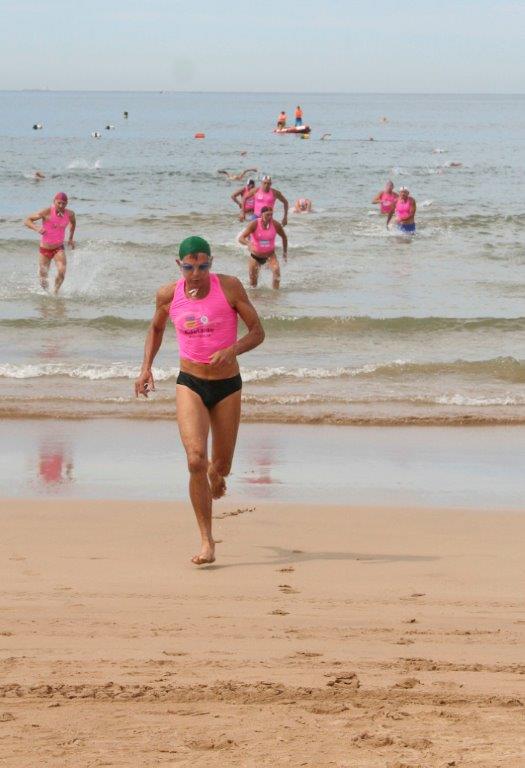 NSW PBSLSC MASTER Shane Oxenham wins Gold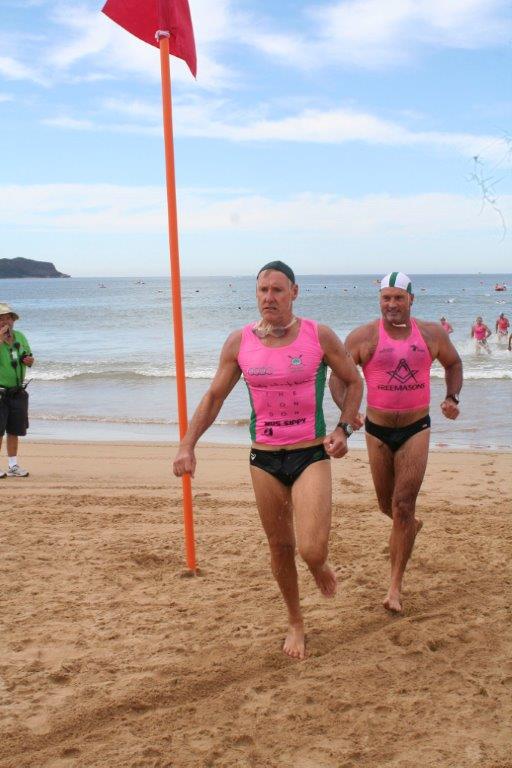 NSW MASTERS PBSLSC Jamie Creer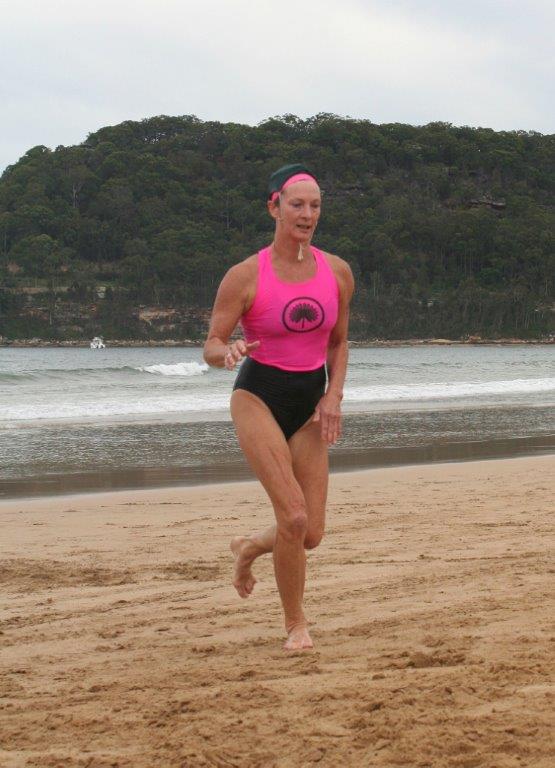 NSW MASTERS PBSLSC Karen Begg