December 15 - 21, 2013: Issue 141
TP52 Southern Cross Cup - Final Round Concludes Today - Hosted by RPAYC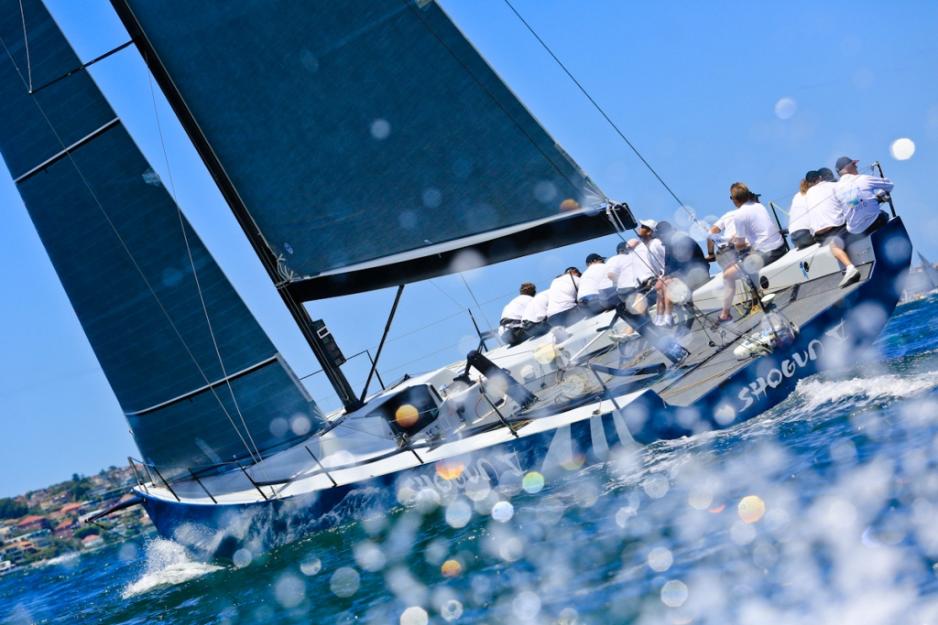 Rob Hanna's Shogun V during Round 3 on Sydney Harbour- Shogun V, a TP52 from Geelong in Victoria, snapped its mast in today's opening race off Barrenjoey, sadly ruling them out of contention. Photo by Saltwater Images.
Considered by many to be the new Formula 1 of sailing, the inaugural TP52 Southern Cross Cup has been taking place this year. Commencing on Port Philip Bay in February, moving to Sydney Harbour during November, Round 4, the final round of races, began on Friday right here and concludes this morning.
Full report by Lisa Ratcliff HERE
Whale Beach SLSC's 2013 Carols by Candlelight - A Soulful Delight!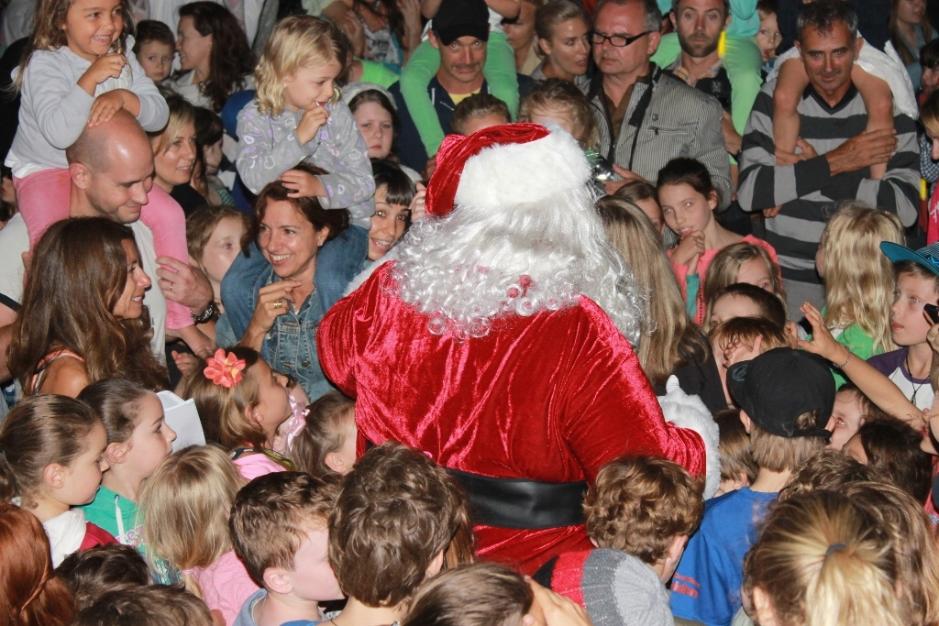 Santa Claus visited Whale Beach last night to the delight of all. Picture by A J Guesdon, 2013
Santa Claus explained to all the young boys and girls at Whale Beach last night that Rudolph can be put off by the sound of waves and so he his sleigh came to earth down the road a bit. Fortunately he landed outside the Avalon Fire Station where the Firies, as they usually do, asked if they could help him out, happily giving him a lift so he could spend some time finding out who has been naughty and who has been nice.
Hundreds of people aged from a few months to many decades gathered to hear wonderful music by the Rock N'Soul Choir last night, to sing along with classics, to dance, to eat, to toast each other's health.
This week's Pictorial is a celebration of this 75 year old Surf Life Saving Club and its wonderful 2013 Carols by Candlelight. HERE
RMYC Broken Bay Bids Farewell to Peter Moxham - Mr. Maximum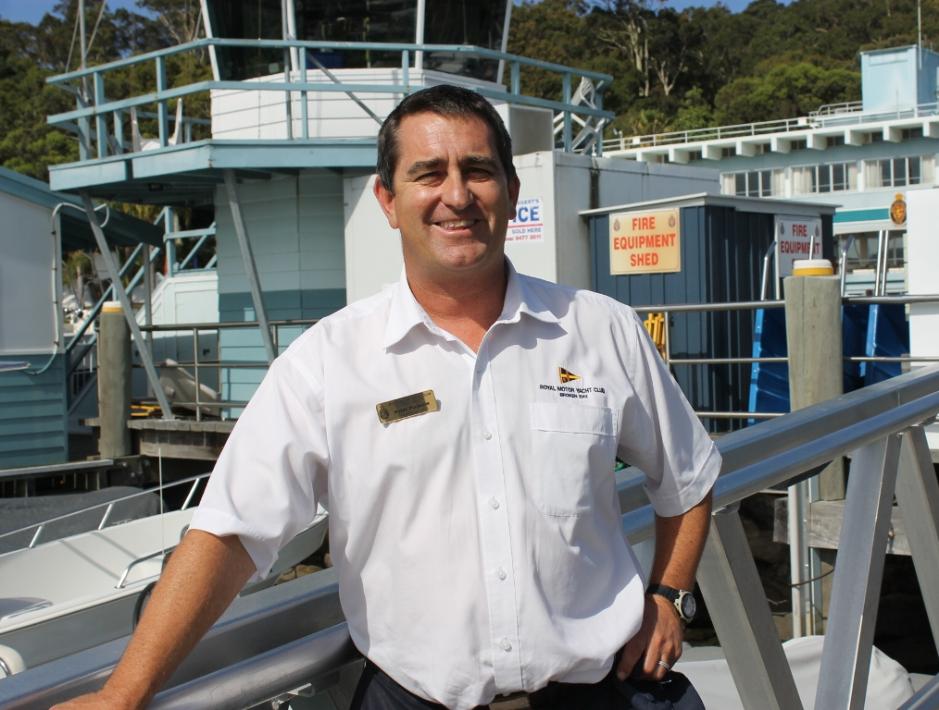 Peter Moxham on Thursday afternoon, 12.12.2013. Picture by A J Guesdon, 2013.
One of the Royal Motor Yacht Club - Broken Bay's most popular, Marina Manager Peter Moxham, has a few fond nicknames he is known by to members and fellow staff. Having witnessed him at work, constantly encountered his 'how can I help' attitude and seen his dedication to excellence, we think of him as a maximum range gentleman, the opposite of a minimalist.
Peter is leaving the RMYC Broken Bay to take up new duties at Pacific Pontoon and Pier. On Thursday over 100 attended a farewell to wish him all the best and thank him for over eighteen years of hard work.
Story HERE