December 8 - 14, 2013: Issue 140
Romilly Madew
Romilly Madew is Chief Executive of the Green Building Council of Australia (GBCA ) and leads Australia's peak industry association responsible for creating sustainable buildings and places for everyone. Romilly is an experienced advocate for green building, sustainable communities and cities, both nationally and internationally.
The green building movement only gained momentum in Australia after the Sydney Olympics in 2000 received worldwide recognition as the 'Green Games'. With venues and facilities that established new benchmarks in design excellence and best practice sustainability, Australia's property and construction industry demonstrated that green buildings were achievable.
But at the time, the industry had few metrics or agreed methodologies to measure green building, and few assessment tools or benchmarks of best practice. In 2002, the Green Building Council of Australia (GBCA) was established as an independent organisation focused on developing a sustainable property industry and driving the adoption of green building practices.
The following year, in 2003, the GBCA launched Australia's first holistic environmental rating system for buildings, Green Star. Today, more than 630 building projects around Australia have achieved Green Star ratings, with another 480 in the process of getting certified. Green Star has transformed Australia's urban landscape and today buildings from offices and factories to schools and shopping centres have achieved Green Star ratings and have independent proof that they are efficient, productive, sustainable and resilient.
Romilly is also the current President, volunteer lifesaver and a Nipper Age Manager at Bilgola SLSC. A keen ocean swimmer, paddler and a very nice lady, her Romilly's work ethic and approach to life make her a great example for her peers and the next generation of Australian women.
We are very privileged to share this week a small insight into another inspirational Pittwater lady:
How do you balance work and running a family home?
By being a very good time manager. Achieving work/life balance is still a 'work in progress', but I always put family first. I leave work at 4.50pm most nights, so that I am home for dinner and kids homework. I try to work from home on Fridays. During school holidays, my children come to work with me. I recently spoke at our annual conference, and after acknowledging distinguished guests, I also acknowledged my kids, who were sitting in the front row – and then begged them to behave! My youngest two kids do Nippers and sit with me when I am on surf patrol – with my oldest son now patrolling with me. When we go out on the weekend, the kids come too. I live in the street below my father, and I speak to my sisters daily. I have been working flexibly to care for my father, following a heart attack. While there's no doubt it's a juggle, I draw strength and support from my family.
You sit on the board of the World Green Building Council (WorldGBC), as well as lead the GBCA. How did the WorldGBC come about and what does it hope to achieve?
The World Green Building Council was established in 2002 to connect green building councils (GBCs) around the world, help industry leaders to share knowledge and provide an international voice for green building. It's a crucial forum for GBCs to learn from each other and has resulted in ground-breaking global research in green building as well as the development of global tools such as the pilot socio-economic category for rating tools.
The Green Building Council of Australia was one of the eight founding members, and today the WorldGBC has more than 100 member countries. GBCA is very active on the WorldGBC; I am a board member and Chair the International Rating Tools Taskgroup as well as Co-Chair the Global Coalition for Green Schools.
What does being one of the group of Australian Financial Review and Westpac 100 Women of Influence 2012 involve?
Being recognised as one of the 100 Women of Influence involved being asked to speak at events and conferences on women and leadership. To me, this award was not personal recognition, but recognition for our entire industry. I am very proud of the leadership taken by the property and construction industry in Australia, which now leads the world in terms of sustainability.
Why is green building vital in our current development?
The environmental benefits of green buildings are far-reaching. We published a report earlier this year, The Value of Green Star, which found that Green Star-rated buildings emit around a third of the greenhouse gas emissions and use a third of the electricity when compared with the average Australian building. Green Star-rated buildings also use half the water of average buildings, and send a fraction of the waste to landfill.
The many other benefits of Green Star buildings are just as clear. Productivity increases are common and absenteeism has been found to fall in green buildings. We also know that Green Star-rated buildings can boost student performance, reduce teacher sick leave, reduce average length of stay and infection rates in hospitals and even improve sales at the till. And green buildings are also better assets, attracting a 'green premium' in value and returns.
You are current President of Bilgola SLSC, a family-orientated surf life saving club. When did you join this club and why did you choose Bilgola?
I joined the club in 2008, transferring from Palm Beach SLSC where I had been a member in the late 1980s before moving to rural NSW. I became a Nipper Age Manager for the U6 boys (now U10). Last season I was voted into the Committee as Vice President – Beach and became President this season. I joined Bilgola because it is family-oriented. The beach where we live does not have Nippers, but most of our friends and kids' friends are members of Bilgola, so it was natural when we moved back to Sydney to join. Having our kids on patrol with us teaches them so much. Watching the intuitiveness of my children around water safety and people in potential danger reminds me of the life skills they are learning. This was illustrated when my son, David, was on his first patrol as a cadet with his friend, Liam. They undertook the first rescue of the day – a physically impaired young man and his father caught in a rip.
What would you recommend younger women and girls do to achieve their dreams and goals?
Ask! Women do not ask. I know I didn't.
As Sheryl Sandberg, Chief Operating Officer of Facebook, says: 'lean in'. Ask for the opportunity to lead. Ask to be included. Ask for the promotion, salary increase or flexible work arrangements. Ask for advice – because you will not be handed these things.
Seek mentors and sponsors. I sub-conciously sought out mentors when I was younger, whereas now I mentor a number of young women. People can be very generous with their time and sharing their experience.
Network, join in activities, and participate. I have met so many wonderful people through all the committees and activities I have been involved in and as I have grown older many of these people have been become people of influence with whom I now work closely.
What is the best thing for you about being involved in the SLS movement?
The best thing is being able to do something for the community. Volunteering is an important component of living in a community. On the northern beaches, when you meet someone, the conversation usually starts with: "which club are you a member of?"
I also wanted my kids to understand the importance of volunteering – and life saving allows you to participate as a family.
Finally, the fitness gained is invaluable - you have to pass that proficiency every year, so you have to keep up your swimming and running fitness.
What advice would you give to anyone visiting the beach this summer?
Swim between the flags. If you don't know how to read the surf, ask the life savers. If you get into trouble, don't be proud – stick your hand up for help. And if you think someone is in trouble, tell the life savers. Also be sun safe and slip slop slap. Don't mix alcohol and swimming. Remember if you put yourself in danger, you are also putting life savers in danger when they come to rescue you.
What is your favourite place/s in Pittwater and why?
Pittwater and West Head - whether it's sailing, standing up paddle boarding, kayaking or just walking around Pittwater. How blessed are we to have a national park on our door step? Walking around Barrenjoey Headland and looking out over Pittwater and Palm Beach - it doesn't get much better than that!
What is your 'motto for life' or a favourite phrase you try to live by?
You get out of life what you put in.
References:
The Value of Green Star report. May 2013. Developed by the Green Building Council of Australia. Available at:
www.gbca.org.au/uploads/194/34754/The_Value_of_Green_Star_A_Decade_of_Environmental_Benefits.pdf
Green Building Council website: www.gbca.org.au/
Bilgola SLSC website: www.bilgolaslsc.org.au/ on Facebook: www.facebook.com/Bilgolasurflifesavingclub
Romilly Madew - Current positions and experience include:

• Board member of the World Green Building Council (World GBC) and the Chair of the World GBC International Rating Tools Task Group. The World GBC is the international umbrella organisation of more than 100 green building councils;
• Deputy President of the Australian Sustainable Built Environment Council (ASBEC) and Chair of ASBEC's Cities and Regional Policy task group;
• Member of the Australian Government's National Sustainability Council;
• Member of the Australian Government's Climate Futures Reference Group;
• Founder and steering committee member of the Built Environment Meets Parliament (BEMP) initiative – an annual conversation with government and industry at Parliament House;
• Regular media commentator on ABC 24's 'Newsmakers' program;
• One of the group of Australian Financial Review and Westpac 100 Women of Influence 2012; and
• X Factor leader alongside Professor Tim Flannery on the WME Leaders List 2013.

Other achievements include:
• Member of Australian Government's:
• National Urban Policy Forum 2011-2013
• State of Australian Cities indicators reference group 2012
• Department of Foreign Affairs & Trade, Aust-China Services Sector Forum 2012
• Participant in the COAG Reform Council's Cities series of workshops 2011;
• Lead role in establishing the WorldGBC's Asia Pacific Green Building Network;
• Supported the establishment of the NZ, South African, Hong Kong and Indonesian GBCs;
• National and NSW winner of the Telstra Business Women's Awards 2009 (Community & Government);
• Former Chair of the WorldGBC Council Development Committee and committee member of the WorldGBC International Policy Task group;
• Former board member of the ACT Government's Land Development Agency;
• Former Executive Director of the ACT Division of the Property Council of Australia, as well as the Council's National Executive Director of Sustainability;
• Involved in the development of the 2006 Sustainable Building Pathways report; and
• Author of the Dollars and Sense of Green Buildings 2006.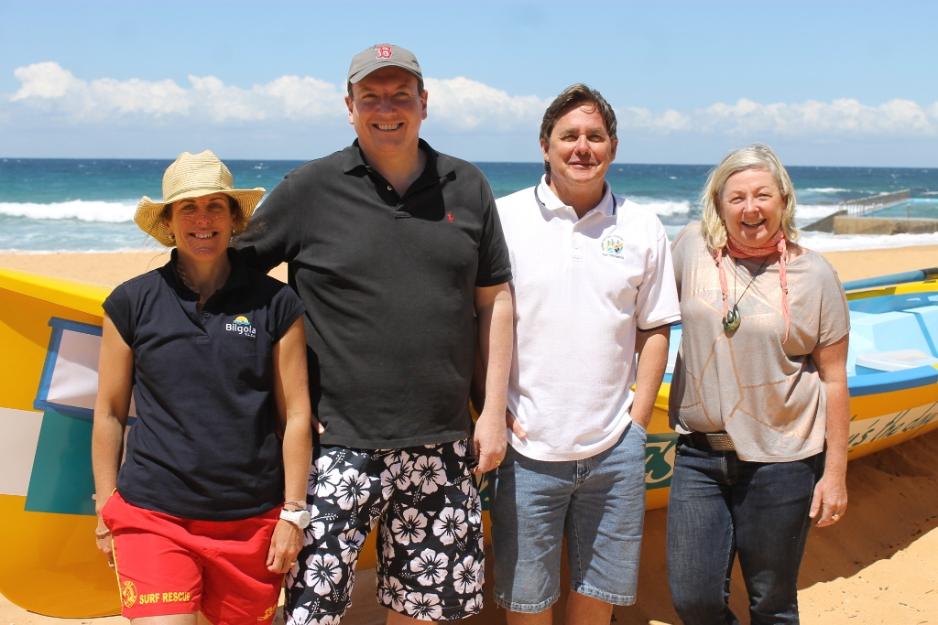 President of Bilgola SLSC Romilly Madew, John Brogden - Patron of Bilgola SLSC, Branch President of SLSSNB David Murray, Cr. Jacqui Townsend, Mayor of Pittwater.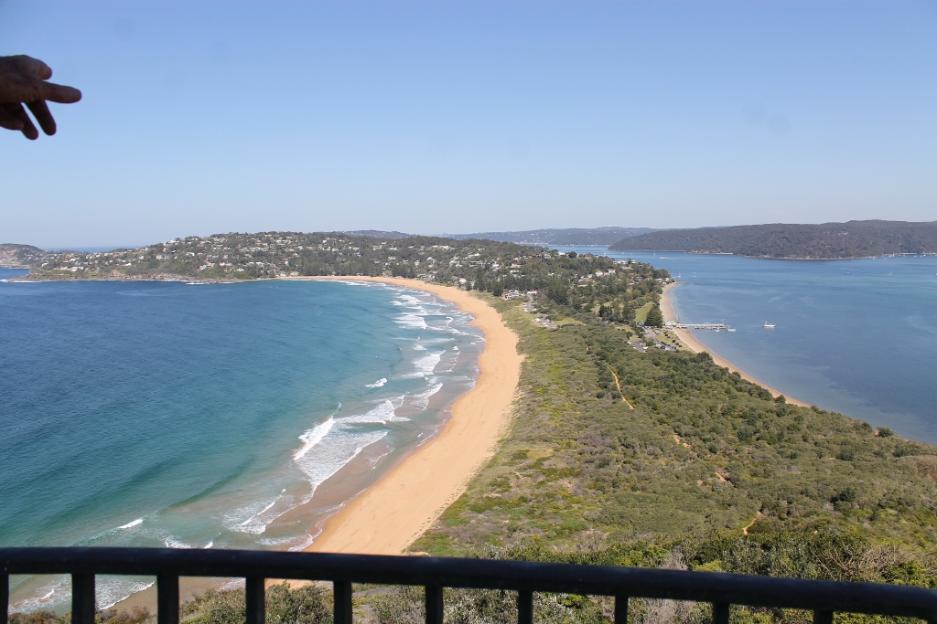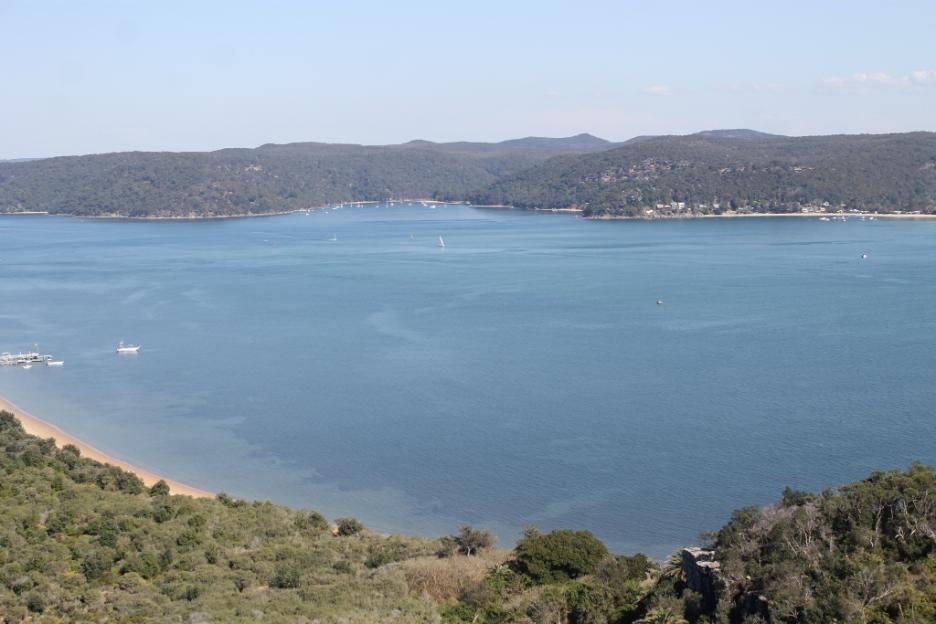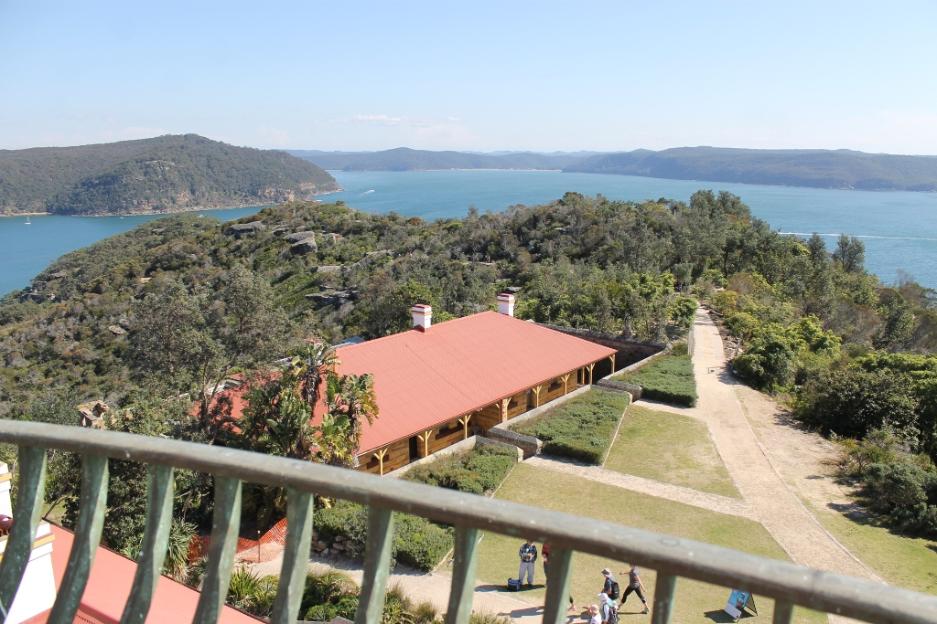 Views from Barrenjoey by A J Guesdon, 2013.
Copyright Romilly Madew, 2013.