February 2 - 8, 2014: Issue 148
The March 2014 Pittwater Festival - Celebrating all that Pittwater offers!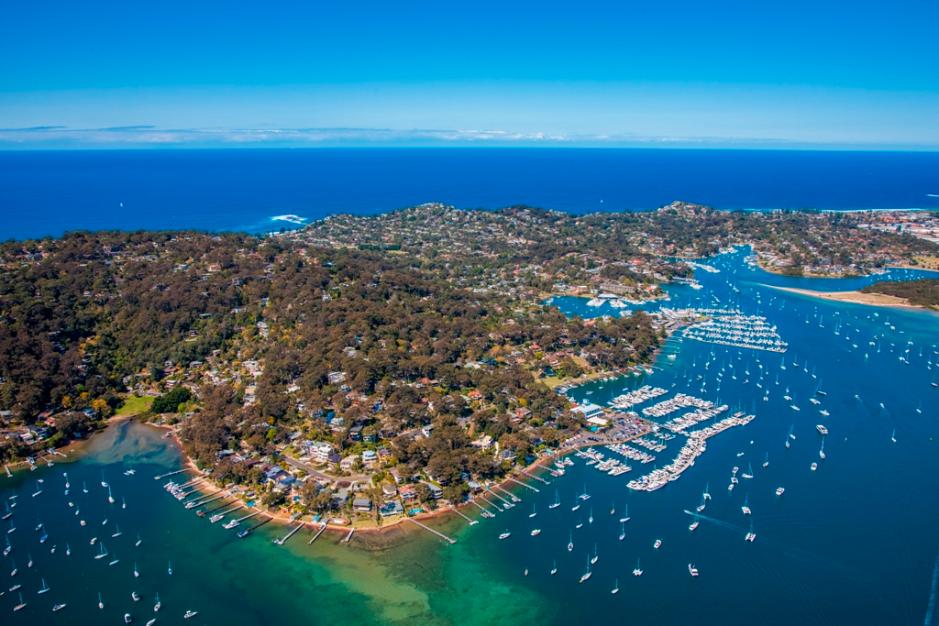 Riley - Riviera Pittwater Festival - March 2014 - Celebrating all that Pittwater offers!
The Royal Motor Yacht Club at Newport will be hosting the Pittwater Festival throughout the five weekends of March, celebrating the magnificent Pittwater estuary water way and the surrounding landscape that thousands of water lovers enjoy every year.
A number of aquatic events including Surf Boat Sprint Racing, Stand Up Paddle Board Expo and Scotland Island Race, a Game Fishing Tournament, with a 'Riv Kids' children's Fishing Competition included, a Classic Yacht Regatta and a Power Boat Navigational time trial will be held at the Club and on the water.
An overview of all events planned is on our brand new Aquatics page
Bilgola Gold Surf Boat Crew to Represent Australia in 2014 Trans-Tasman Test Match Series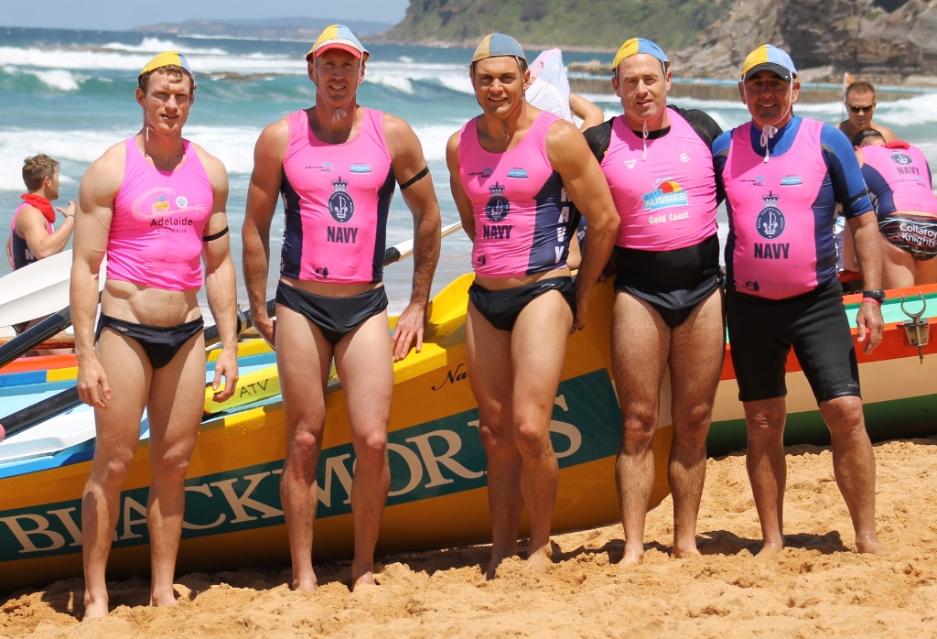 The Bilgola Gold Boat Crew, picture by A J Guesdon.
Bilgola SLSC men's open boat crew will represent Australia in the coming Trans-Tasman Test series against New Zealand at Stockton - a first for the club. The crew of Don McManus (sweep), Brendan Murray (bow), Mitch Foran (2nd bow), Anthony O'Toole (stroke) and Jarrad King (2nd stroke) went through after the National selection event at the Australian Surf Rowers League carnival at Manly on Sunday 26th of January 2014.
More Here
Today is World Wetlands Day 2014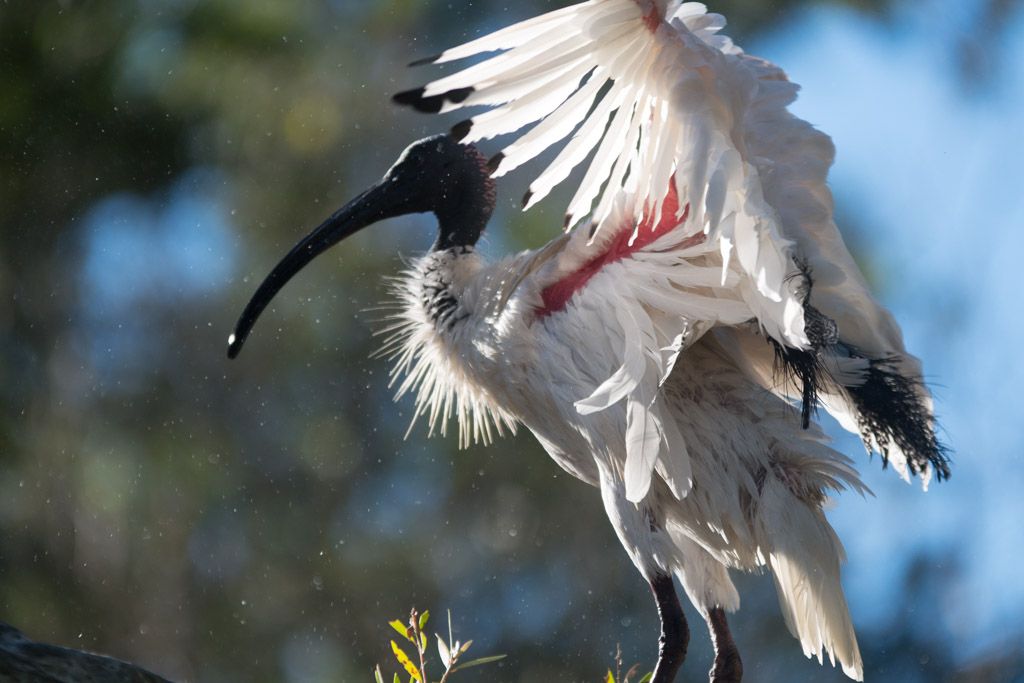 Australian White Ibis (Threskiornis moluccus) at Warriewood Wetlands. Picture by Michael Mannington.
Today, 2nd of February, is celebrated each year as World Wetlands Day. This year marks the 40th Anniversary of Cobourg Peninsula in the Northern Territory being listed as the world's first Wetland of International Importance under the Ramsar Convention in May 1974.
In Pittwater there are two major wetlands, the estuarine wetlands of Careel Bay, which were saved by residents from development in 1973, and the sand plain wetlands at Warriewood. Both of these are Environmentally Protected Areas, as is the ongoing regeneration of beautiful Winnererremy Bay. There are also a number of mangrove fringes in Pittwater from McCarr's Creek, to Bayview and Winji Jimmi and the tidal lands surrounding.
Some of these were quite famous historically, an example being named 'The Maze' on the eastern side of the Pittwater Estuary near Newport which 'excursionists' who visited over a hundred years ago would hire rowboats to explore, describing it in reports of those eras as a 'watery wonderland'.
Pittwater's wetlands all attract a variety of aquatic birds as year round residents and seasonal visitors. A great way to appreciate the dearth of our wetlands beauty is to stroll along the boardwalks that have been placed through these areas or find a quiet spot and enjoy the view.
More HERE
Wave Warriors Competition at Newport Surf Life Saving Club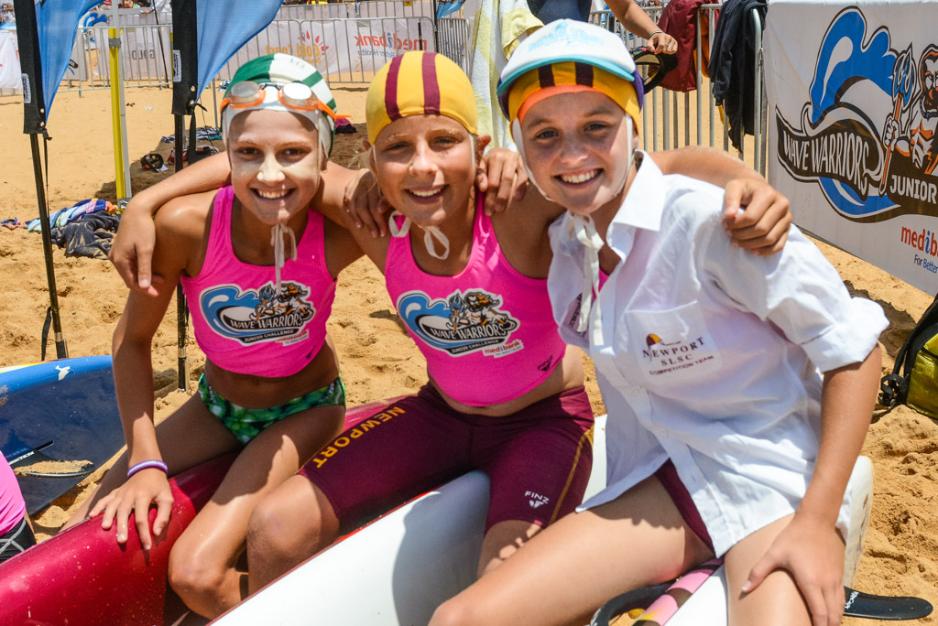 Eliza Monnock, Geordie Smith, Ashlee Edwards at the Wave Warriors Comp at Newport yesterday - from Mona Vale and Newport SLSC's. Picture by Michael Mannington.
Over 200 youngsters 'went off' at Newport yesterday during the Wave Warriors Junior Life Saving event. There was a dance warm up, a visit from Channel 9's TODAY show and a series of events in a similar format to regular Ironman-woman series with water and sand events. The kids loved it!
Some of the action features as this week's Pictorial HERE