inbox and environment news: Issue 519
November 21 - 27, 2021: Issue 519
Bear Turns To A Life Of Crime: BBC Earth Kids
Australia Post Issues Fun And Festive Christmas Stamps
Australia Post has released new stamps to help spread joy this Christmas with a range of designs that have something for everyone.
Three of the 2021 Christmas stamp designs show the long-standing tradition of celebrating Christmas with gingerbread treats, while two traditional stamps present religious artworks featuring the Madonna and Child, made from glazed terracotta clay.
Additionally, the light-hearted Christmas Island Christmas stamp designs feature Santa Claus interacting with the island's fauna, as he takes a well-earned break from delivering presents to enjoy some snorkelling.
Australia Post Group Manager Philatelic Michael Zsolt said this year's Christmas stamps will give everyone a chance to spread joy this Christmas with a message that is meaningful to them.
"Each year, we always strive to ensure there is something for everyone with our Christmas stamps," said Mr. Zsolt.
"The stamps are always popular, and the Christmas Island Christmas stamps in particular are a great way to bring a real sense of fun to any Christmas card delivery.
"This year, our The Elf on the Shelf and Disney Christmas-themed licensed stamp packs are also sure to be a hit with families."
The gingerbread stamps were designed by Sonia Young, and the religious stamps by Jo Muré, both of Australia Post Design Studio, with this year's Christmas Island stamp issue illustrated by Andrew McIntosh.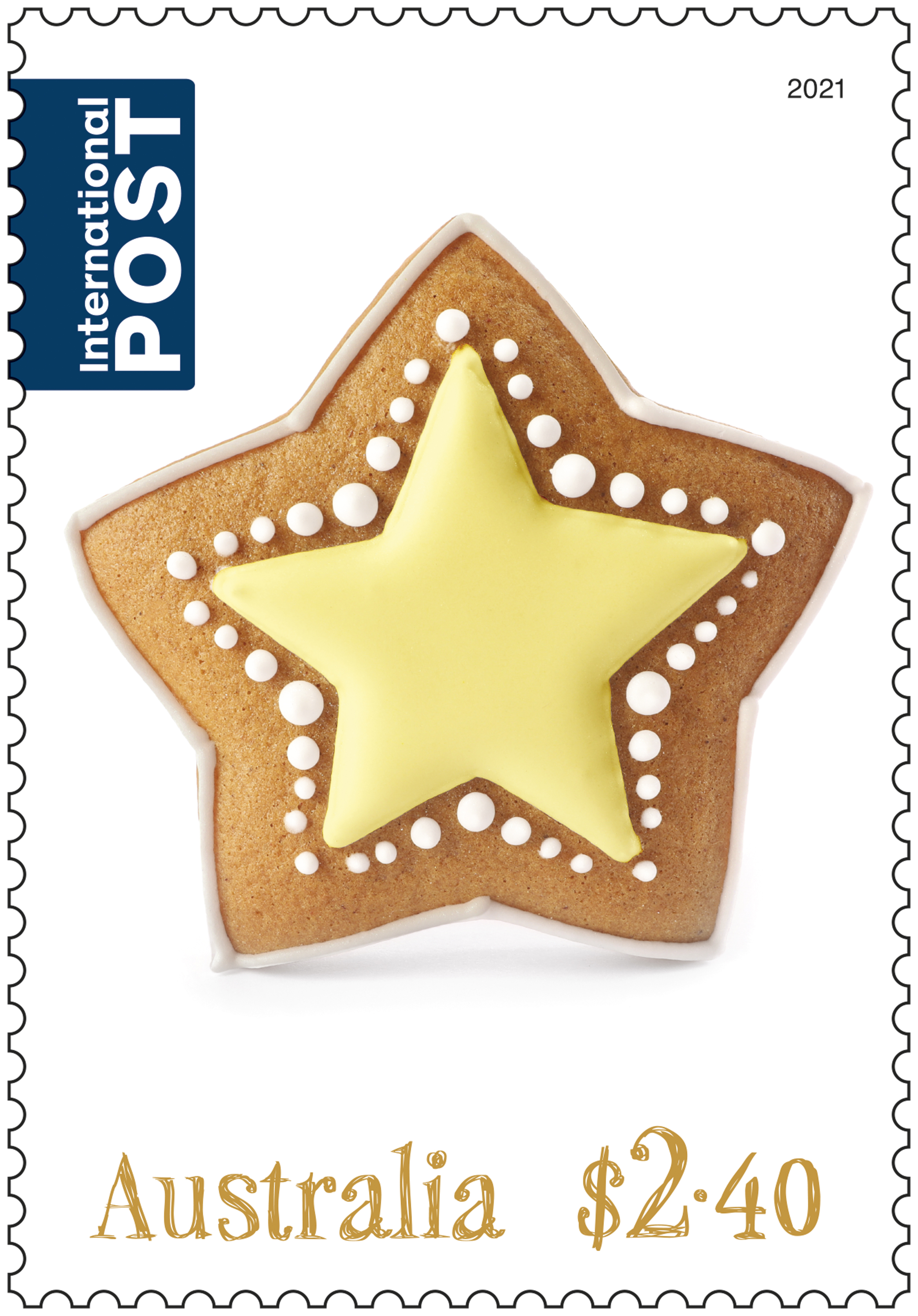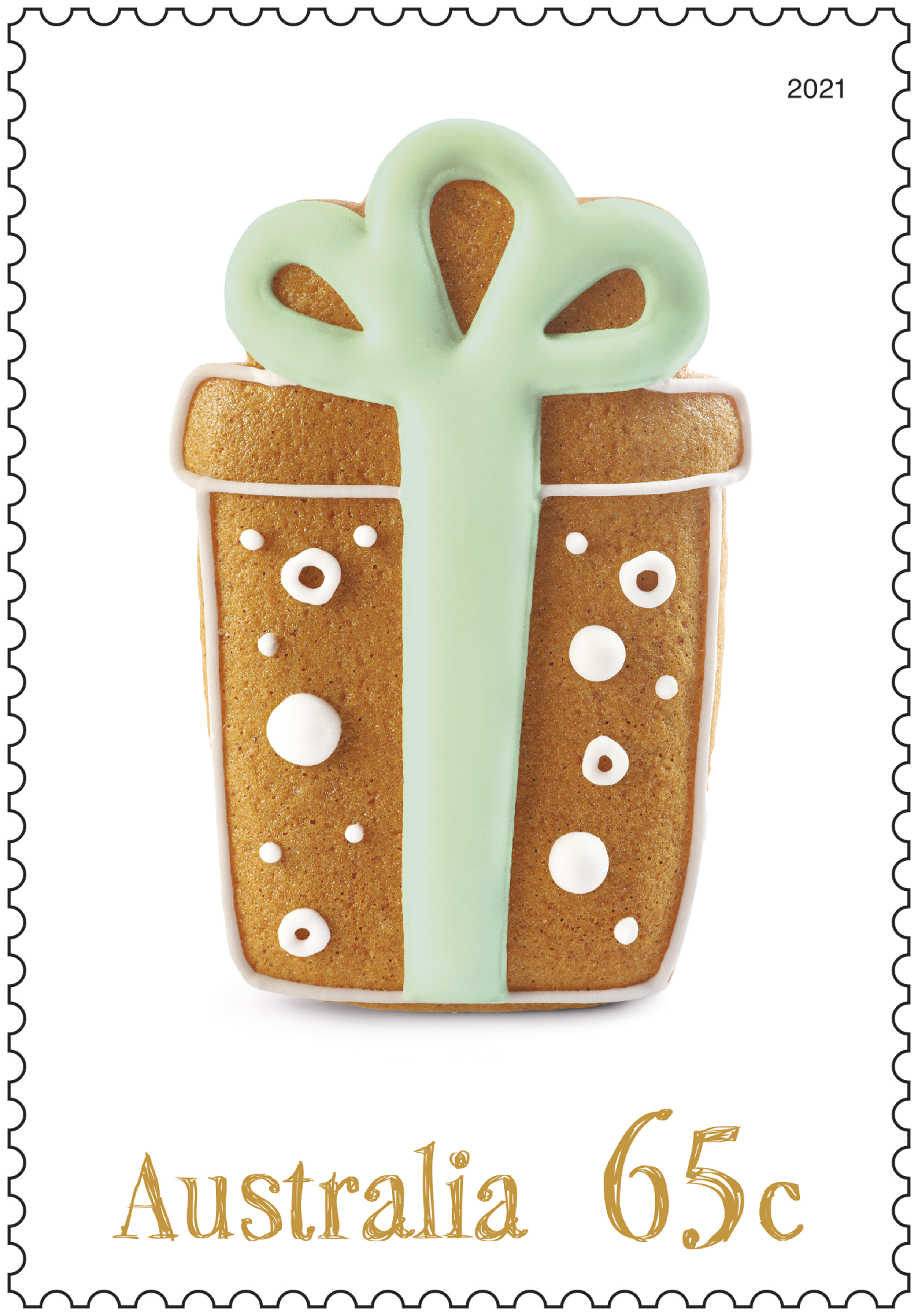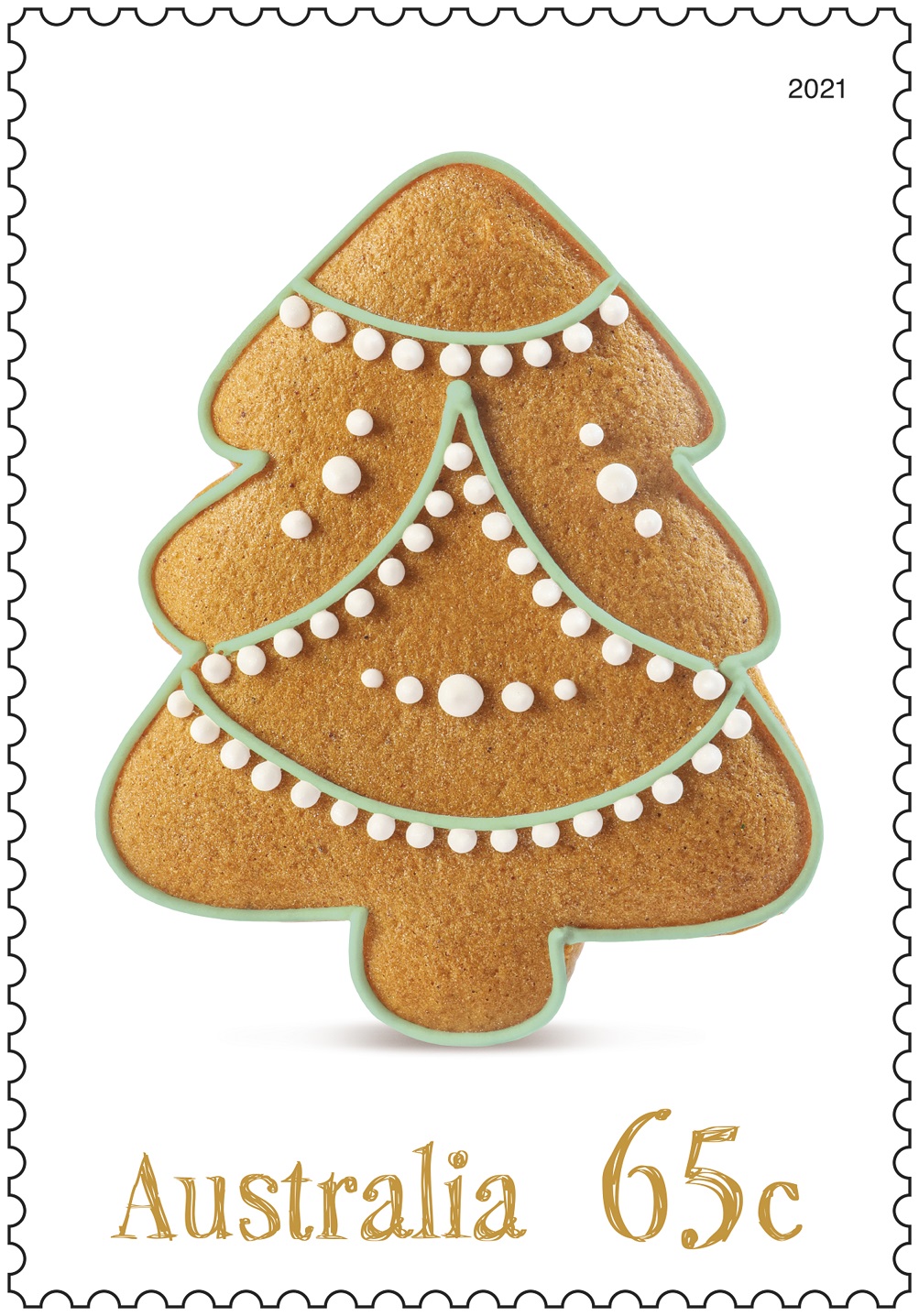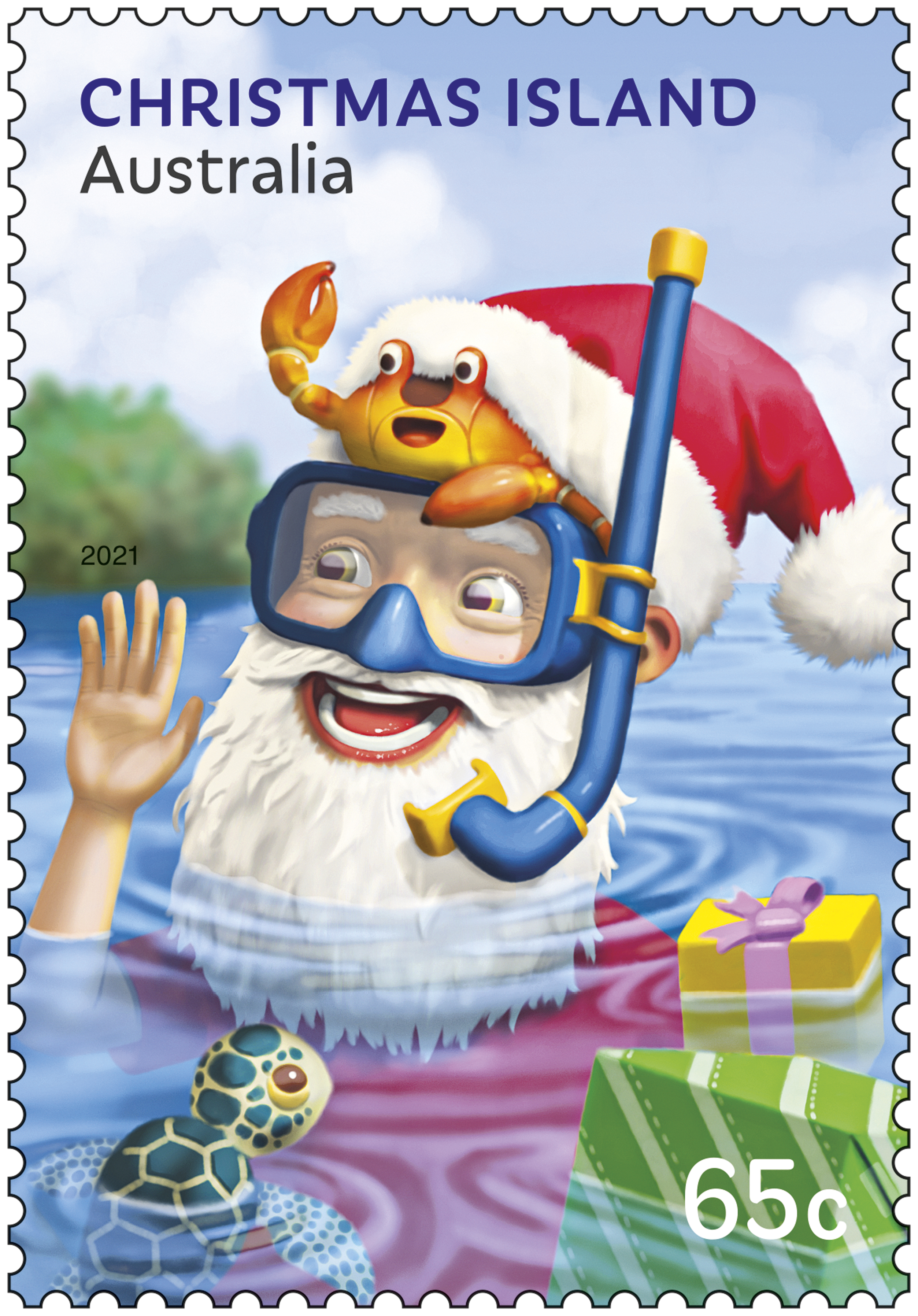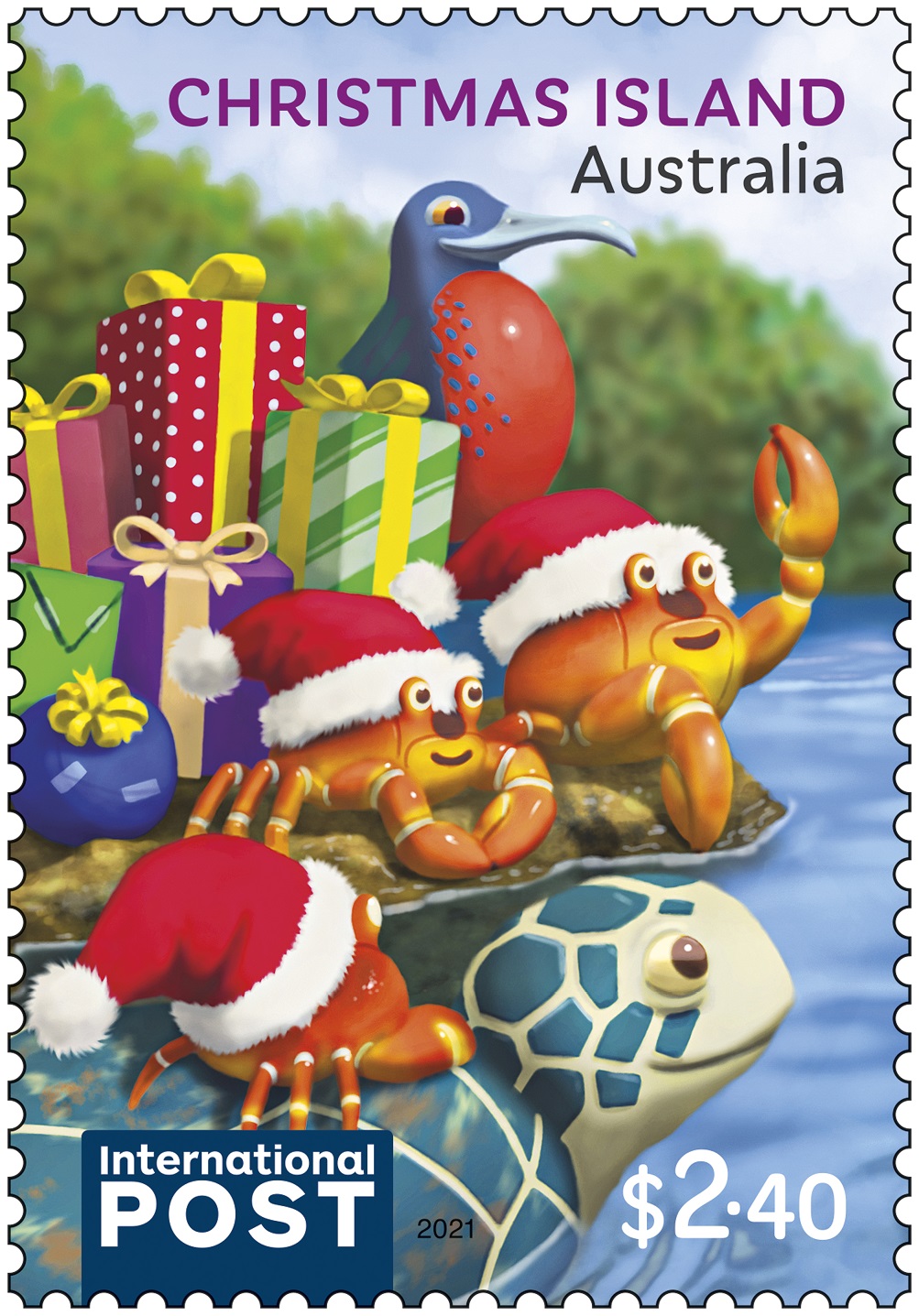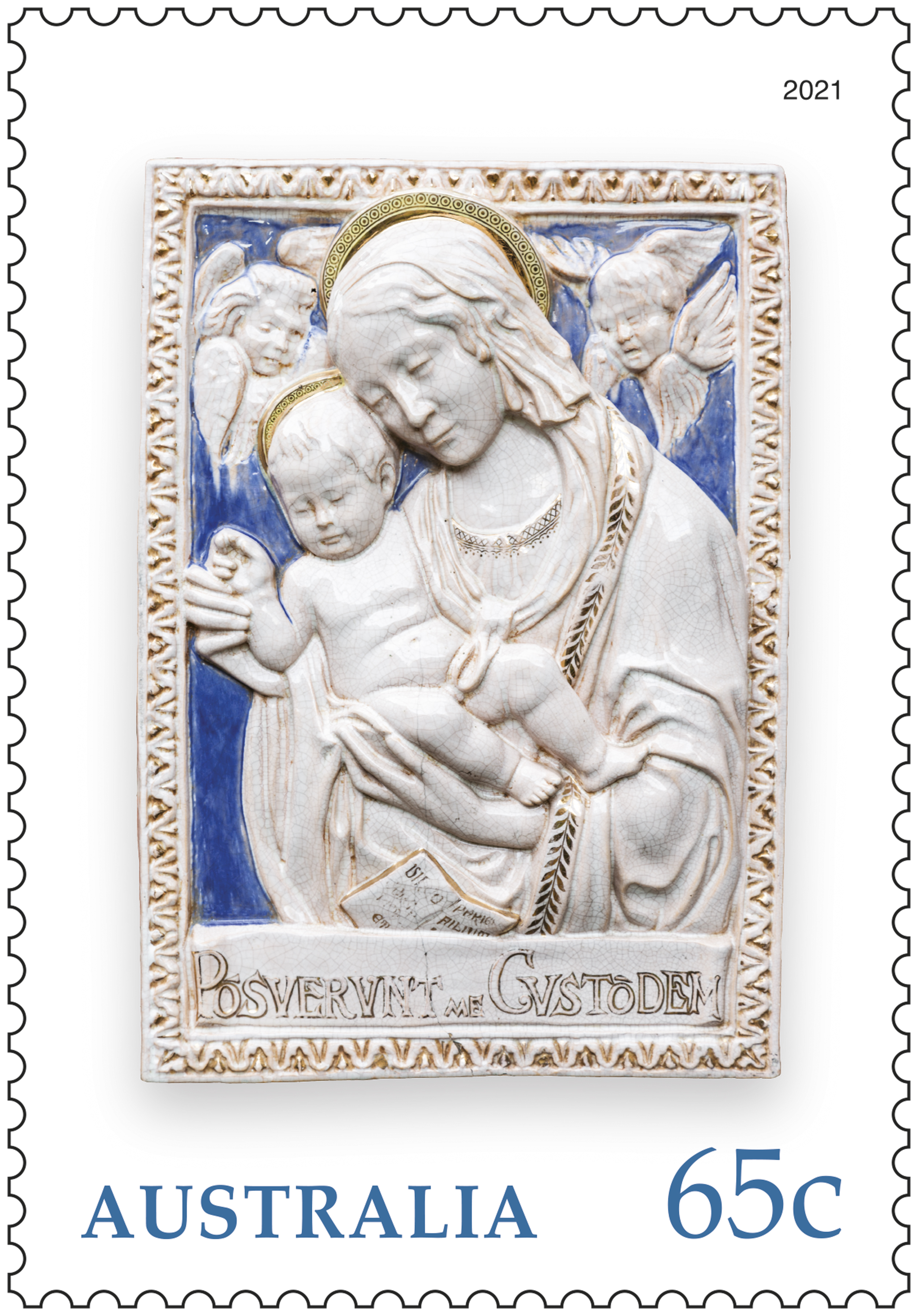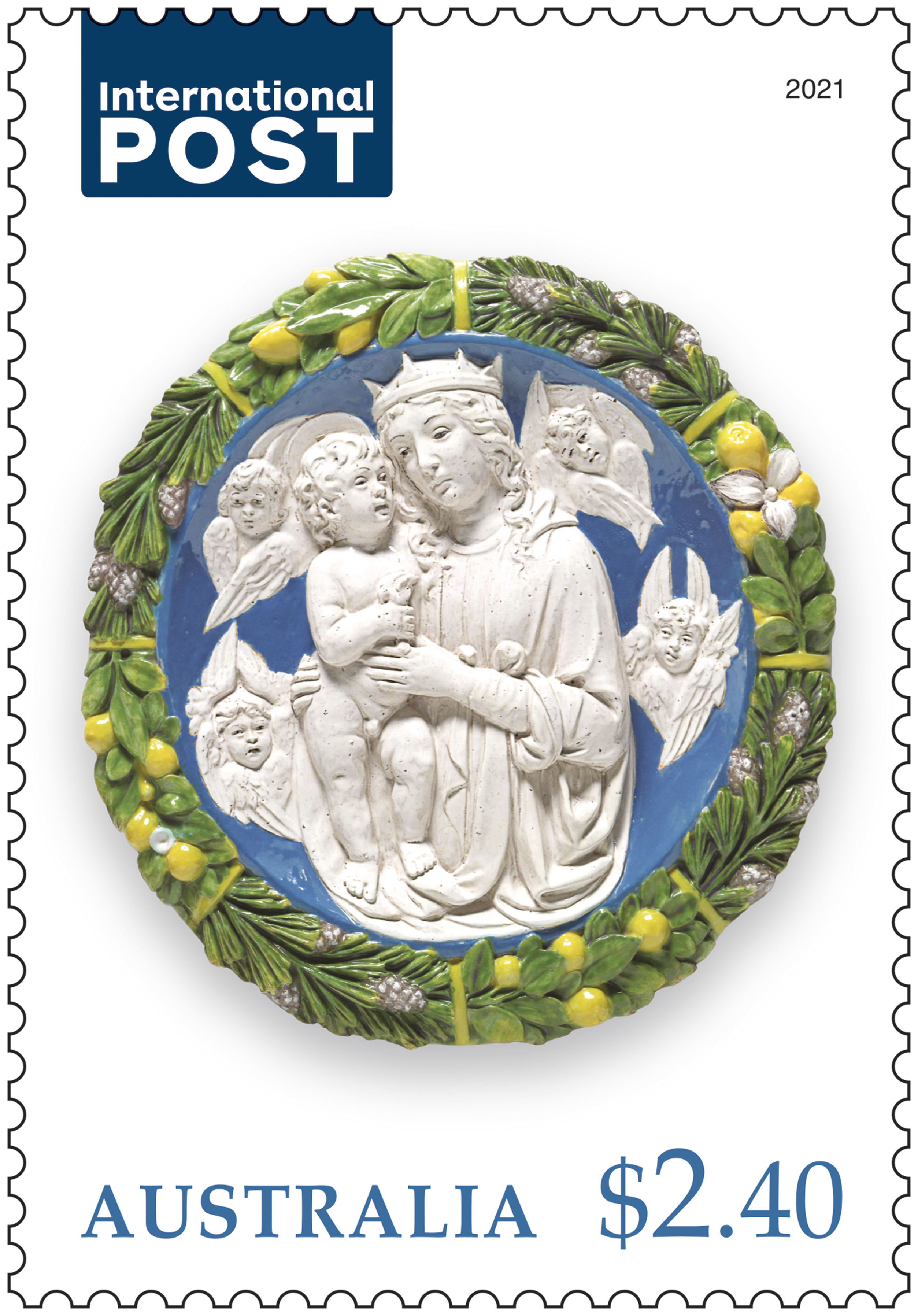 The stamps' denominations range from 65 cents for domestic sending to $2.40 for international sending, with Christmas-card postage rates valid during November and December.
All stamps and associated products including stamp packs, first day covers and maxicard sets, are on sale now at participating Post Offices, via mail order on 1800 331 794, and online while stocks last.
For more information visit auspost.com.au/stamps or australiapostcollectables.com.au
Verdi's "La Traviata" Interpreted By Fish
"Turbopera" - CG short film by Meyran, Marchand et al.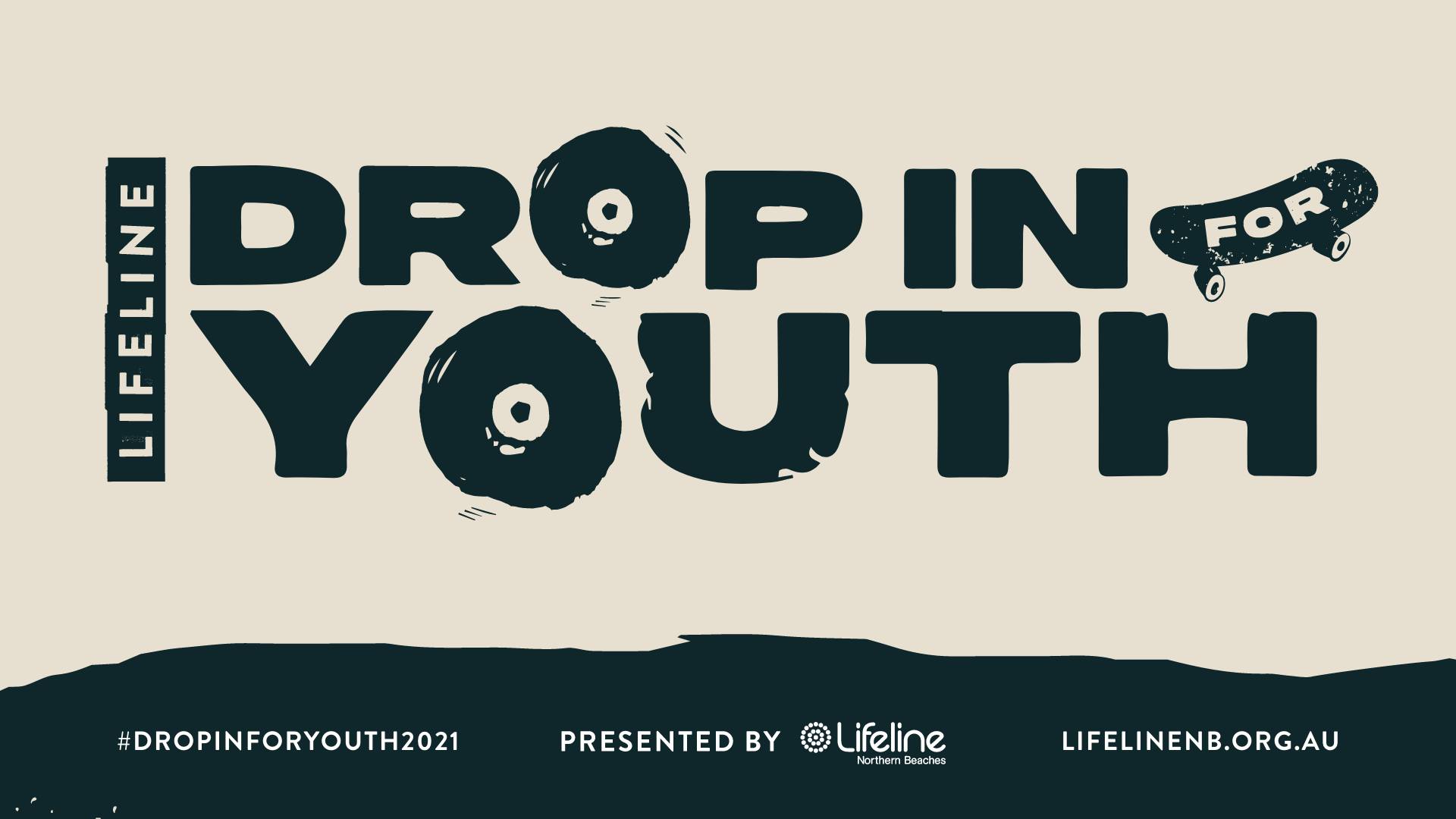 JOIN Ruby "Rockstar" Trew at DROP IN for YOUTH 2021
SKATE VERT COMP
+ Skate Park Fun - BEST Limbo, Highest Ollie, Board Jump and Trick Jam
OVER $10,000 in CASH - PRIZES - GIVEAWAYS to be WON!
DJ - FOOD TRUCKS - CAFE
SATURDAY 11 DECEMBER 2021 9:30AM
@MONA VALE SKATE PARK, 1604 Pittwater Road, Mona Vale
Saturday, 11 December 2021; 09:30 am- $15 entry online. $20 entry on event day, rego opens 9:30am. Vert Comp kicks off 10:30am.
Tickets: https://lifelinenb.grassrootz.com/drop-in-for-youth-2021
SKATE VERT COMP Kicks off 10:30am
Divisions:
- 6 & Under - Girls and Boys
- 8 & Under - Girls and Boys
- 12 & Under - Girls and Boys
- 16 & Under - Girls and Boys
- Open Women's - All Ages
- Open Men's - All Ages
- Masters 45+ - Women's and Men's
EVENT T&C's
Participants can only compete in a single category for the event. Age Group participants are competing for prizes. Entry into the Open category is for anyone who wants to compete for prize money.
Open and Masters participants are competing for ca$h and GLORY!
Skate Park Fun - BEST Limbo, Highest Ollie, Board Jump and Trick Jam competitions are for everyone to have some fun!
Presented by: Avalon Youth Hub - Business Education Network (THE BEN) - Hurley ANZ - Lifeline Northern Beaches - Modest Eyewear Co - Monster Skate Park - Rotaract - Skater HQ
Lifeline Northern Beaches is offering FREE face-to-face counselling at the Avalon Youth Hub for people aged 15-24. Counselling is safe and confidential, and our service is available with or without a referral. For more information, visit www.lifelinenb.org.au/avalon-youth-hub. To book an appointment, call Lifeline Northern Beaches on 9949 5522 or email counselling@lifelinenb.org.au
Festival Grants To Keep Seniors Active
More than 90 community organisations and councils across the state will share in NSW Government funding to host events during next year's NSW Seniors Festival.
Minister for Seniors Natalie Ward said each group had received up to $10,000 to provide opportunities for older people to participate in community activities and events.
"We're supporting programs that help our seniors stay healthy, active and energised, including yoga, gardening and performing arts," Mrs Ward said.
"Next year's Festival will provide great opportunities for our seniors to re-connect through activities in their local communities across the state."
The 2022 Seniors Festival will be held from Friday, 25 March until Sunday, 3 April
and includes a variety of cultural, creative, sporting and recreational programs.
The 2022 NSW Seniors Festival Theme is: Reconnect

"There are also programs to support older people to plan for retiring, housing choices and getting around. These grants recognise and encourage the contributions of older people in the community," Mrs Ward said.
Recipients include the Sutherland Shire Retirement Living and Lifestyle Expo, the Byron Shire Seniors Festival and the Forbes Seniors Give It A Go Festival.
Cootamundra-Gundagai Mayor Abb McAlister said they would use their $8,000 funding boost to host a Seniors Expo in Cootamundra and Seniors Fair in Gundagai.
"We're putting on cultural tours, rug making, history walks, sports and even a pamper party. Keeping active and engaged is key to a long and happy life," Mr McAlister said.
Mrs Ward said the grants align with the NSW Government's commitment to our valued seniors, under the Ageing Well in NSW: Seniors Strategy 2021–2031
Local 2022 grant recipients include:
Online Safety in a Connected World - Avalon Computer Pals for Seniors Inc - Pittwater Electorate
Walks and Talks in Ivanhoe Park, Manly - Friends of Ivanhoe Park Botanical Garden Incorporated - Manly Electorate
Cheaper Prostate Cancer Treatment PBS Listed
A new prostate cancer therapy has been added to the Pharmaceutical Benefits Scheme (PBS), dropping the price of the treatment from $44,000 a year to just $41.30 a month for general patients and $6.60 a month for concession holders.
The taxpayer subsidised drug is now more accessible for the 1,000 Australian men with castration resistant prostate cancer (nmCRPC) – which means the cancer is set to spread to other parts of the body and no longer responds to traditional testosterone-lowering therapy.
The medicine, sold as Nubeqa, is an androgen receptor inhibitor that starves cancer cells of the hormones they need to grow and divide. Nubeqa is taken as tablets, in conjunction with traditional androgen deprivation therapy.
According to Associate Professor David Pook, a Medical Oncologist at Melbourne's Cabrini Hospital, access to Nubeqa on the PBS will come as great news to men no longer responding to hormone therapy.
"We no longer need to wait until we can see cancer spots on CT scans and bone scans before we initiate treatment," he said.
"We now have the option to act earlier with the goal of delaying the spread of prostate cancer."
COVID-19 screening delays
The announcement comes as medical experts and advocates express concern about the impact of COVID-19 lockdowns on prostate cancer screening and diagnosis, blood tests (also known as PSA tests) and scans to gauge cancer activity in those already diagnosed.
"Protecting against COVID-19 must not be at the expense of timely diagnosis or appropriate monitoring of cancer activity," Dr Pook said.
"We rely on regular PSA blood tests as well as medical imaging to monitor cancer. When PSA levels double within 10 months, the prospect of cancer becoming visible in lymph nodes and bones is more likely," he said.
While 95% of all men with prostate cancer will live at least five years after their diagnosis, Dr Pook explained that once it is detected in lymph nodes, bones or other parts of the body (stage 4), and is not responding to testosterone suppression alone, the chance of a man being alive in five years' time is only 36%.
"More treatment options in the earlier stages of prostate cancer highlights the importance of prostate cancer testing to support early diagnosis as well as routine PSA testing during the earlier stages of the disease to identify early cancer progression," Dr Pook added.
It is estimated that more than 200,000 Australian men are currently living with prostate cancer. Each year, close to 17,000 men are diagnosed with the condition and approximately 3,200 lose their lives to the disease.
As with all medicines, Nubeqa has some side-effects. While uncommon, the most frequent adverse events are fatigue, rash, or pain in an extremity.
Nubeqa is not suitable for patients with hypersensitivity to the medicine or other substances in the tablet. It is currently not recommended for women to use and can adversely affect foetal development, so it is advised males with female partners of reproductive potential use effective contraception during treatment and for one week after the last dosage. It is also linked to fertility problems in males.
Caution is also advised for those who have recently suffered a cardiovascular event, or who have impaired liver or kidney function, or are aged under 18 years of age.
Additional new PBS drugs listed
Australians with a respiratory illness and blood cancer will also have improved access to subsidised medicines through the PBS.
Chronic obstructive pulmonary disease (COPD) is a preventable and treatable lung disease, which causes the airways in the lungs to narrow, making it difficult to breathe.
About 1 in 20 Australians aged 45 years and over have COPD and in 2018 it was the fifth leading cause of death.
Breztri Aerosphere® (budesonide + glycopyrronium + formoterol) is one of the medications now available on the PBS to treat COPD.
The three ingredients of Breztri Aerosphere® work to reduce swelling and irritation in the lungs and relax the muscles in the airways. Together, they act to relieve and prevent shortness of breath, wheezing and coughing.
Without PBS subsidy, around 68,000 Australians per year might pay more than $1,000 per year for treatment.
Also now listed on the PBS is Darzalex® (daratumumab) for use in combination with bortezomib and dexamethasone, as a second-line treatment for people with multiple myeloma or blood cancer.
It is estimated that around 2,423 Australians will be diagnosed with multiple myeloma in 2021. Darzalex® is a ground-breaking treatment that mobilises the patient's own immune system to fight the disease. This treatment helps to bring improved clinical outcomes and quality of life for those affected by this disease.
As of 1 November 2021, multiple myeloma patients will now have access to a new subcutaneous form of Darzalex® – which means it can be given as an injection under the skin.
This provides a more convenient alternative for patients, delivered as a 5minute injection that can be administered at home compared, instead of via hours-long intravenous infusion in a healthcare facility.
Without PBS subsidy, this new form of treatment would cost patients $136,000 per course.
Alignment Of Regulations Across Care And Support Sectors
Work to align regulation across the aged care, disability and veterans' care sectors will significantly improve quality and safety for participants and consumers.
The Federal Government is committed to improving protections for Australians living in residential aged care or receiving aged care services at home, those receiving veterans' in-home care and assistance, National Disability Insurance Scheme (NDIS) participants, and those who receive other disability services.
The changes will make it easier for service providers and staff to work seamlessly across different types of care and support, providing greater choice of services for consumers.
A consultation paper,
Aligning regulation across aged care, disability support and veterans' care
, has been released today to inform the development of a roadmap towards better alignment.
Consumers and participants, their families and carers, workers and providers, and sector peak bodies are invited to have their say.
Similar services are provided across these sectors – approximately 36 per cent of aged care providers also operate in disability support or veterans' care – yet there are separate and overlapping regulatory requirements.
Better alignment of regulation will cut red tape and make it easier for service providers and workers to deliver the highest levels of care and support. This will be achieved while also ensuring appropriate protections for Australians receiving these services remain firmly in place.
Any regulatory changes will complement the Government's broader reform of the aged care system to ensure high quality, safe care services are delivered, that provide dignity and respect to our senior Australians.
The Government has already committed to align important aspects of regulation in the short term, such as the development of a single Code of Conduct for these sectors, and introducing consistent screening of workers. A roadmap will be developed for medium to longer term regulatory alignment for consideration by Government.
The Department of Health, the Department of Social Services, the Department of Veterans' Affairs, the NDIS Quality and Safeguards Commission, and the Aged Care Quality and Safety Commission are working together to deliver the care and support regulatory alignment reform program.
Workshops exploring regulatory alignment opportunities will be held from mid-November through to December 2021. Consultation includes opportunities to submit a written submission and/or participate in online surveys and focus groups.
For more information and to have your say as part of the consultation process, go to the
Consultation Hub.
Closes December 17, 2021
More information about the alignment of regulation reform program and the consultation paper is available at health.gov.au.
Coffee And Tea Drinking May Be Associated With Reduced Rates Of Stroke And Dementia
Drinking coffee or tea may be associated with a lower risk of stroke and dementia, according to a study of healthy individuals aged 50-74 publishing Nov. 16 in the open-access journal PLOS Medicine. Drinking coffee was also associated with a lower risk of post-stroke dementia.
Strokes are life-threatening events which cause 10 percent of deaths globally. Dementia is a general term for symptoms related to decline in brain function and is a global health concern with a high economic and social burden. Post-stroke dementia is a condition where symptoms of dementia occur after a stroke.
Yuan Zhang and colleagues from Tianjin Medical University, Tianjin, China studied 365,682 participants from the UK Biobank, who were recruited between 2006 and 2010 and followed them until 2020. At the outset participants self-reported their coffee and tea intake. Over the study period, 5,079 participants developed dementia and 10,053 experienced at least one stroke.
People who drank 2-3 cups of coffee or 3-5 cups of tea per day, or a combination of 4-6 cups of coffee and tea had the lowest incidence of stroke or dementia. I
ndividuals who drank 2-3 cups of coffee and 2-3 cups of tea daily had a 32% lower risk of stroke (HR, 0.68, 95% CI, 0.59-0.79; P <0.001) and a 28% lower risk of dementia (HR, 0.72, 95% CI, 0.59-0.89; P =0.002) compared with those who drank neither coffee nor tea. Intake of coffee alone or in combination with tea was also associated with lower risk of post-stroke dementia.
The UK Biobank reflects a relatively healthy sample relative to the general population which could restrict the ability to generalize these associations. Also, relatively few people developed dementia or stroke which can make it difficult to extrapolate rates accurately to larger populations. Finally, while it's possible that coffee and tea consumption might be protective against stroke, dementia and post-stroke dementia, this causality cannot be inferred from the associations.
The authors add, "Our findings suggested that moderate consumption of coffee and tea separately or in combination were associated with lower risk of stroke and dementia."
Yuan Zhang, Hongxi Yang, Shu Li, Wei-dong Li, Yaogang Wang.
Consumption of coffee and tea and risk of developing stroke, dementia, and poststroke dementia: A cohort study in the UK Biobank.
PLOS Medicine, 2021; 18 (11): e1003830 DOI:
10.1371/journal.pmed.1003830
Is The Pension Fair?
With a federal election not far away, National Seniors Australia (the peak consumer group for older Australians), will host a free webinar titled, Is the pension fair? on Wednesday 8 December.
Panellists include Dr David Knox, Dr Deborah Ralston and Noel Whittaker, with National Seniors Chief Advocate, Ian Henschke chairing the event.
"This is a rare chance to hear three of Australia's leading experts on the ins and outs of our retirement system. We'll look at the big questions: Should we have a universal pension? Why do we penalise pensioners who work? Is the pension fair?" said Mr Henschke.
"People can expect a robust and informative discussion on the adequacy of the pension and how we can improve the system as a whole."
"I'm excited to hear from Dr Knox, Dr Ralston and Noel Whittaker – three people who've demonstrated over decades a commitment to improving outcomes for ALL older Australians."
The webinar will also offer a platform for people to have their say.
"We want to make sure retirees are kept up to date about the key issues, particularly in the lead-up to the next budget and federal election," said Mr Henschke.
"It's a great opportunity to give your views and join our campaigns to lobby government and drive real change. Together, we can make a difference. Remember you have to speak to get heard."
Registration is free and open to members and non-members.
FREE - register here:
www.eventbrite.com.au/e/is-the-pension-fair-tickets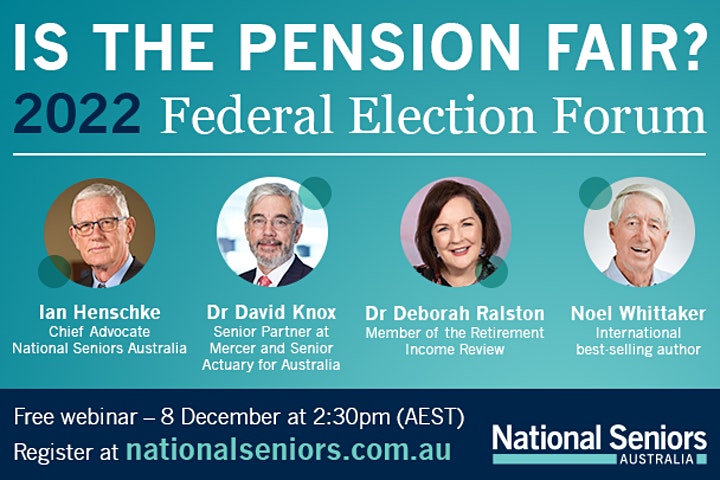 COTA Australia Appoints Dr Stephen Judd AM As Inaugural 'COTA Fellow'
Council on the Ageing (COTA) Australia, the peak body representing older Australians at national level, has announced the appointment of Dr Stephen Judd AM as it Inaugural "COTA Fellow".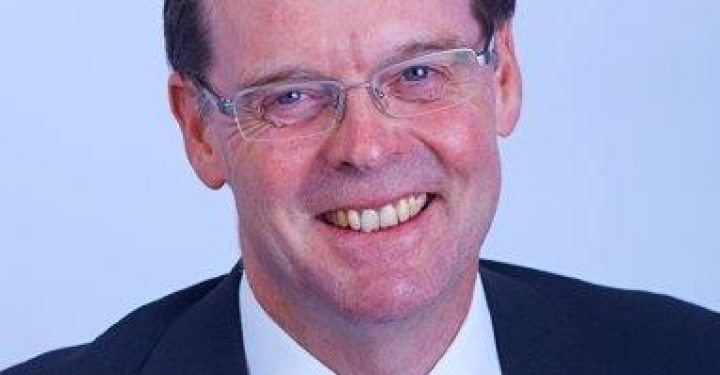 COTA Australia Chief Executive, Ian Yates, said COTA has recently established a program of honorary "COTA Fellows". Fellows are expected to add a significant dimension to the intellectual life of COTA, to contribute to its policy agenda, and to generate significant output – perhaps in the form of a series of 'position papers', a COTA Essay, a conference presentation, or a piece of original research. Fellows might also be asked to enhance COTA's public profile by undertaking media appearances, conference presentations, and writing articles, based on their work as COTA Fellows.
Fellows will mostly be drawn from the ranks of people who have already made a substantial contribution to Australian public life, and have either retired or 'down-sized' to part-time professional work – including academics, senior public servants, or senior figures from industry who are interested in making a further contribution in their field of expertise.
Fellows are appointed by the Board of COTA Australia by invitation for an agreed period. In the initial phase of the program COTA Australia is particularly interested in four areas of expertise likely to add a useful dimension to COTA's knowledge and understanding of emerging issues facing an ageing Australia – including transformative aged care reform; social fragmentation and its implications for social isolation of older people; taxation/superannuation policy – economic and social implications for older people; and First Nations' Elders and communities.
Dr Stephen Judd AM was for more than 25 years the Chief Executive of HammondCare, one of the leading providers of high-quality specialist dementia care. During his time as CEO of HammondCare it not only grew from a small footprint to being a major provider of both aged care and health care, but it pioneered cottage style residential aged care for people with dementia; led the sector in person centred non-restrictive care for people with dementia with behavioral issues; been a leader in improving not only nutrition in care but the whole meal experience; and has had a major commitment to research and innovation, including a biennial international Conference in Sydney on leading edge approaches to dementia and dementia care.
Stephen Judd has also played many leadership roles in the sector and been a key member of various government advisory bodies. Since stepping down as CEO of HammondCare Stephen has been appointed a Member in the Order of Australia and Senior Visiting Fellow, School of Population Health, UNSW.
COTA Australia Chief Executive Ian Yates said "COTA is honoured and very pleased that Stephen Judd accepted our invitation to become the Inaugural COTA Fellow. Particular foci of Stephen's Fellowship will be the future of residential aged care (especially dementia care), enhancing COTA's input to the aged care reform process; and initiatives addressing social isolation and connectedness among older Australians."
"COTA Australia looks forward to Stephen Judd's strong contribution to our advocacy of the rights and interest of older people, especially those in need of additional support and care in later years" Mr Yates said.
COTA chair Jane Halton said the organisation "could not be more delighted Stephen has agreed to join us as the inaugural Fellow. He thinks deeply about the rights of older people, particularly in aged care, and about the respect and dignity they deserve".
Listening To Favourite Music Improves Brain Plasticity
Researchers at the University of Toronto (U of T) and Unity Health Toronto have demonstrated that repeated listening to personally meaningful music induces beneficial brain plasticity in patients with mild cognitive impairment or early Alzheimer's disease.
Changes in the brain's neural pathways correlated with increased memory performance on neuropsychological tests, supporting the clinical potential of personalized, music-based interventions for people with dementia.
The landmark multi-modal study was published today in the Journal of Alzheimer's Disease.
"We have new brain-based evidence that autobiographically salient music -- that is, music that holds special meaning for a person, like the song they danced to at their wedding -- stimulates neural connectivity in ways that help maintain higher levels of functioning," says Dr. Michael Thaut, senior author of the study, director of the Music and Health Science Research Collaboratory, Tier One Canada Research Chair in Music, Neuroscience and Health, and professor at U of T's Faculty of Music and Temerty Faculty of Medicine.
"Typically, it's very difficult to show positive brain changes in Alzheimer's patients. These preliminary yet encouraging results show improvement in the integrity of the brain, opening the door to further research on therapeutic applications of music for people with dementia -- musicians and non-musicians alike."
The research team reported structural and functional changes in neural pathways of study participants, notably in the prefrontal cortex, the brain's control centre where deep cognitive processes occur. Researchers showed that exposing the brains of patients with early-stage cognitive decline to autobiographically salient music activated a distinct neural network -- a musical network -- comprised of diverse brain regions that showed differences in activation after a period of daily music listening. Differences were also observed in the brain's connections and white matter, providing further evidence of neuroplasticity.
"Music-based interventions may be a feasible, cost-effective and readily accessible intervention for those in early-stage cognitive decline," says Dr. Corinne Fischer, lead author, director of Geriatric Psychiatry at St. Michael's Hospital of Unity Health Toronto and associate professor at U of T's Temerty Faculty of Medicine.
"Existing treatments for Alzheimer's disease have shown limited benefit to date. While larger controlled studies are required to confirm clinical benefits, our findings show that an individualized and home-based approach to music-listening may be beneficial and have lasting effects on the brain."
For the study, 14 participants -- eight non-musicians and six musicians -- listened to a curated playlist of autobiographically relevant, long-known music for one hour a day over the course of three weeks. Participants underwent structural and task-based functional MRI before and after the listening period to determine changes to brain function and structure. During these scans, they listened to clips of both long-known and newly composed music. Heard one hour before scanning, the new music was similar in style yet held no personal meaning.
When participants listened to the recently heard, newly composed music, brain activity occurred mainly in the auditory cortex, centered on the listening experience. However, when participants listened to long-known music, there was significant activation in the deep-encoded network of the prefrontal cortex, a clear indication of executive cognitive engagement. There was also strong engagement in subcortical brain regions, older areas minimally affected by Alzheimer's disease pathology.
The researchers reported subtle but distinct differences in structural and functional brain changes associated with music listening in musicians relative to non-musicians, though further studies in larger samples are needed to verify these findings. Repeated exposure to music with autobiographical salience improved cognition in all participants, regardless of musicianship.
"Whether you're a lifelong musician or have never even played an instrument, music is an access key to your memory, your pre-frontal cortex," says Thaut.
"It's simple -- keep listening to the music that you've loved all your life. Your all-time favourite songs, those pieces that are especially meaningful to you -- make that your brain gym."
This paper builds on a previous study in the same participant group that first identified the brain mechanisms that encode and preserve musical memories in people with early-stage cognitive decline.
Next, the researchers plan to replicate the study in a larger sample and institute a strong control condition to investigate the role of musicianship in moderating brain responses, and whether it is the music or the autobiographical content that induces changes in plasticity.
Corinne E. Fischer, Nathan Churchill, Melissa Leggieri, Veronica Vuong, Michael Tau, Luis R. Fornazzari, Michael H. Thaut, Tom A. Schweizer.
Long-Known Music Exposure Effects on Brain Imaging and Cognition in Early-Stage Cognitive Decline: A Pilot Study.
Journal of Alzheimer's Disease, 2021; 84 (2): 819 DOI:
10.3233/JAD-210610
Congratulations To The 2022 NSW Australians Of The Year
The 2022 NSW Australians of the Year have been announced at a ceremony at Luna Park, Sydney this evening.

Premier Dominic Perrottet congratulated Professor Veena Sahajwalla, the 2022 NSW Australian of the Year, and NSW's three other inspirational recipients in the categories of NSW Senior Australian, Young Australian and Local Hero.
"Each of the NSW recipients have been nominated due to their impact and making real life differences to the community in a range of fields. From instrumental roles in science and engineering, establishing not-for-profit welfare services for people in need, healthcare for the vulnerable and creating lifesaving campaigns and charities - they have all demonstrated an outstanding spirit of service to our nation." said Mr Perrottet
"The Australian of the Year Awards allow us to recognise and celebrate the achievements of remarkable Australians – people making immense contributions to our society."
"The NSW recipients embody the Australian spirit and despite life's challenges, they have led the way in founding social, environmental and life-saving initiatives. All are selfless in their dedication, and their individual stories remind us all that we have the power to help others, to bring about real change and to improve the lives of many in the community."
The NSW Australian of the Year, Professor Veena Sahajwalla is the founding director of the Centre for Sustainable Materials Research and Technology at the University of New South Wales and is renowned for pioneering the high-temperature transformation of waste – turning it into a new generation of green materials and products. Veena is most well known for her invention of Polymer Injection Technology, or 'Green Steel'.
President of the Islamic Women's Welfare Association (IWWA), 72 year old Abla Kadous is the NSW Senior Australian of the Year. Abla helped establish the country's first welfare service for muslim women after moving to Australia from Egypt. IWWA offers anti-discrimination forums, school-readiness programs, youth camps, cooking classes and also provides food and other essentials to people in need. Her generosity has seen her volunteering for more than 35 years while also raising her five children and overcoming many obstacles when creating IWWA.
Founder of Street Side Medics, Dr Daniel Nour is the NSW Young Australian of the Year. Dr Nour identified a gap in healthcare for vunlnerable people in NSW and as a result of his leadership, this not-for-profit GP-led mobile medical service for people experiencing homelessness has changed the lives of more than 300 patients. Its clinics treat many communicable and non-communicable illnesses and detect conditions that would otherwise go unnoticed.
Shanna Whan, who is the founder and CEO of Sober in the Country, is the NSW Local Hero. After almost losing her own life to alcohol addiction, Shanna established a one-woman grassroots campaign creating radical social impact and change around how people discuss and use alcohol in rural Australia. Shanna has dedicated her life since 2015 to saving lives across the country, first as a volunteer to help others locally, and now as the founder of the national charity Sober in the Country.
NSW's four recipients will join those from other states and territories for the national awards ceremony in Canberra on 25 January 2022.
Professor Veena Sahajwalla 2022 NSW Australian of the Year

Abla Kadous 2022 NSW Senior Australian of the Year

Dr Daniel Nour 2022 NSW Young Australian of the Year

Shanna Whan 2022 NSW Local Hero
Professor Veena Sahajwalla
Founding Director of the Centre for Sustainable Materials Research and Technology at the University of New South Wales.
A materials scientist, engineer and inventor, Professor Veena Sahajwalla pioneers research into waste – turning it into a new generation of green materials and products. She does this as the Founding Director of the Centre for Sustainable Materials Research and Technology at the University of New South Wales.
Veena is most well known for her invention of Polymer Injection Technology, or 'Green Steel'. In 2018, she launched the first of many MICROfactories.
She leads two national research and industrial transformation hubs, the ARC Microrecycling Research Hub and the National Environmental Science Program Sustainable Communities and Waste Hub. Veena collaborates with leading universities and institutions, plus industry and community groups, to develop and apply new recycling science into real-world environmental and economic benefits.
Veena is a judge on ABC TV's The New Inventors and has appeared on Q+A, The Drum, War on Waste and Australian Story. She's been instrumental in raising the profile of STEM (science, technology, engineering and maths) in Australia, enhancing public understanding of its importance.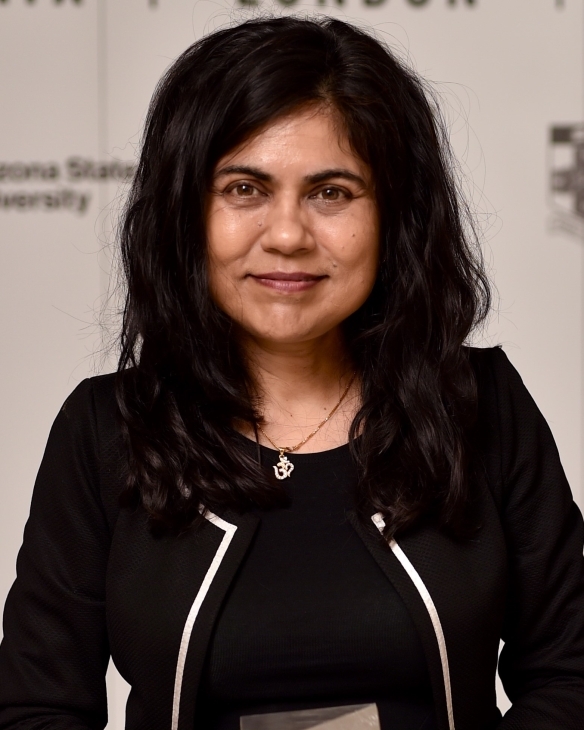 President of the Islamic Women's Welfare Association
After moving to Australia from Egypt, Abla Kadous helped set up the country's first welfare service for Muslim women – all while raising five children.
Abla overcame financial restraints and other challenges to create the not-for-profit Islamic Women's Welfare Association (IWWA), of which she is currently President. The organisation helps Islamic women feel welcome and participate in their communities. It offers anti-discrimination forums, school-readiness programs, youth camps, cooking classes and events. It also provides food and other essentials to people in need.
Abla leads 50 other volunteers and staff and, despite being in her 70s, is still active in the thriving organisation. Impressively, she raised enough money through sewing, cooking and sourcing items to sell to buy a state-of-the-art function centre for IWWA.
Abla has also helped bridge the gap with other religions by organising inter-faith forums in Western Sydney.
Abla has been volunteering for more than 35 years. Her generosity and energy is a true inspiration to her family, community and country.
Founder of Street Side Medics
Identifying a gap in the healthcare of vulnerable people in New South Wales, Dr Daniel Nour founded Street Side Medics in August 2020. It's a not-for-profit, GP-led mobile medical service for people experiencing homelessness.
With 145 volunteers, and four clinics across New South Wales, Street Side Medics has changed the lives of more than 300 patients. It has treated many communicable and non-communicable illnesses, dealt with neglected medical needs, and detected conditions that would otherwise have gone unnoticed. This includes diabetes, thyroid disorders, hepatitis C, HIV, heart disease and cancer.
Despite working full time at Royal North Shore Hospital, Daniel has rarely missed a clinic across the four sites since Street Side Medics launched. He volunteers his afternoons to ensure the clinics are run smoothly and patients are receiving the care they deserve.
With his leadership and social consciousness, Daniel is committed to making a real difference to the lives of many Australians. He's also making significant improvements to society.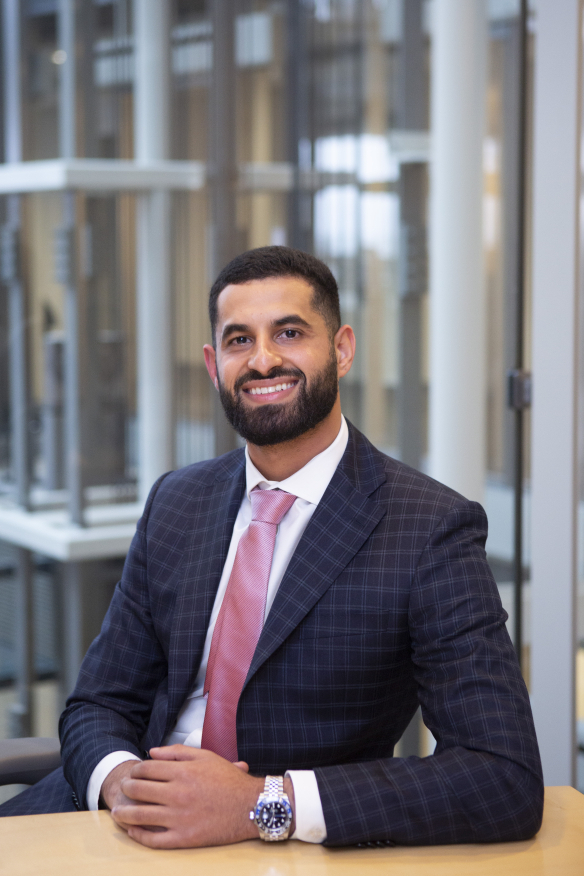 Founder and CEO of Sober in the Country
Shanna Whan is single-handedly creating radical social impact and change around how we discuss and use alcohol in rural Australia.
When Shanna almost lost her life to alcohol addiction in 2015, giving up drinking was just the start. What began as volunteer work to help others locally, evolved into a grassroots charity called Sober in the Country (SITC) which now has a national reach and offers peer support, powerful broadscale advocacy and education.
Shanna donated about 20,000 hours to the cause and now travels on invitation as the spokesperson for SITC. She has appeared on multiple major national media platforms, in person, in paddocks and at conferences.
She courageously shared her harrowing journey to sobriety on Australian Story in 2019. Now, through the national charity, she is amplifying the essential, life-saving message and charity campaign that it is always "OK to say no" to booze.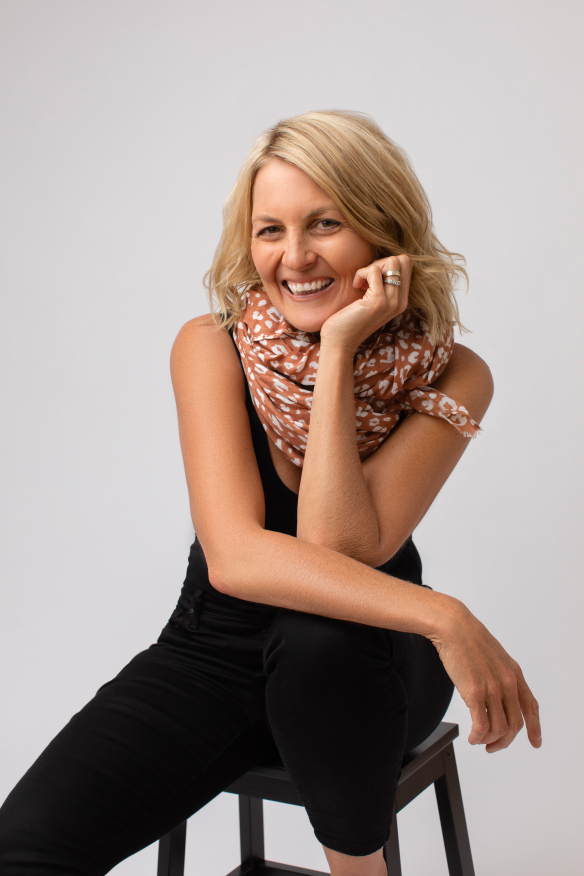 New NSW Curriculum Release In A Digital First
New English and Mathematics syllabuses for the State's youngest students were released today, marking a major milestone in the NSW Government's Curriculum Reform agenda.
Premier Dominic Perrottet said students in kindergarten, year 1, and year 2 would be the first to benefit from the changes, following the first comprehensive review in more than 30-years.
"One of the most important things a government can do is provide a quality education and reform was needed to bring our curriculum into the 21st century," Mr Perrottet said.
"The new approach will ensure our youngest learners are provided with a solid foundation to grow from, with a focus on literacy and numeracy skills."
Minister for Education and Early Childhood Learning Sarah Mitchell said for the first time the curriculum is completely online and comes with explicit teaching examples.
"We heard clearly from teachers that navigating syllabuses was unnecessarily arduous," Ms Mitchell said.
"The new online curriculum removes ambiguity for teachers and comes with explicit teaching advice on an online platform. This will be particularly helpful for early-career teachers."
Changes in the new K to 2 English and Mathematics syllabuses include:
Simple, concise language which identifies key knowledge and skills.
Easily accessed and navigated on a new Digital Curriculum platform.
Clear expectations on student reading progression.
Renewed focus on handwriting.
New supports for students with significant intellectual disability.
Emphasis on 'reasoning' in mathematics.
Advanced counting strategies.
The reformed curriculum will be delivered to schools on a new Digital Curriculum platform, a $13.6 million NSW Government investment.
Implementation begins next year, with all NSW schools teaching the syllabuses from 2023. The NSW Government continues its work to deliver the new K - 12 NSW Curriculum by 2024.
Easternmost Roman Aqueduct Discovered In Armenia
Archaeologists from the University of Münster and the National Academy of Sciences of the Republic of Armenia have discovered remains of a Roman arched aqueduct during excavation work on the Hellenistic royal city of Artashat-Artaxata in ancient Armenia. It is the easternmost arched aqueduct in the Roman Empire. Excavation work took place back in 2019, and an evaluation of the find has now been published in the Archäologischer Anzeiger journal.
"The monumental foundations are evidence of an unfinished aqueduct bridge built by the Roman army between 114 and 117 CE," explains author Prof. Achim Lichtenberger from the Institute of Classical Archaeology and Christian Archaeology at the University of Münster. "At that time, Artaxata was destined to become the capital of a Roman province in Armenia.
" It was during this time that the Roman Empire reached its greatest extent -- if only for a short while -- because it was under Trajan, who was Emperor of Rome from 98 to 117 CE -- that the Romans attempted to incorporate the province of Armenia into the Roman Empire.
"The planned, and partially completed, construction of the aqueduct in Artaxata shows just how much effort was made, in a very short space of time, to integrate the infrastructure of the capital of the province into the Empire," says co-author Torben Schreiber from the Institute of Classical Archaeology and Christian Archaeology at the University of Münster.
"The aqueduct remained unfinished because after Trajan's death, in 117 CE, his successor Hadrian relinquished the province of Armenia before the aqueduct was completed." The archaeologists therefore see their find as furnishing evidence for the failure of Roman imperialism in Armenia.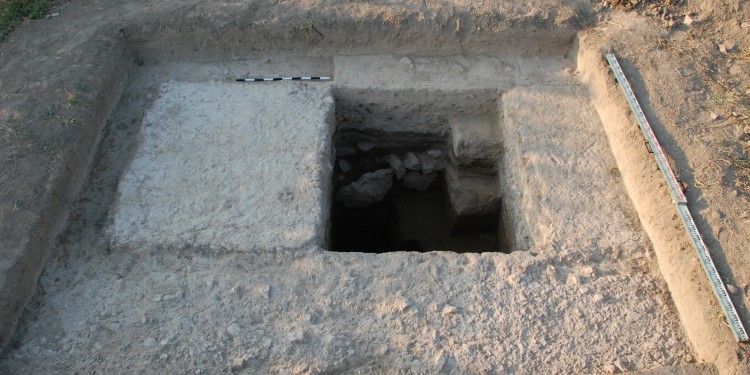 The excavation trench shows a pillar of the unfinished aqueduct. © Artaxata project

In their excavation campaign, the team used a multidisciplinary combination of methods from the fields of archaeology, geophysics, geochemistry and archaeoinformatics. The area of the Hellenistic metropolis of Artaxata in the Ararat Plain was first examined geomagnetically. At this stage of their work, the experts surveyed and charted any anomalies. The geomagnetic image showed a conspicuous dotted line, which they analysed with so-called sondages. The results were documented by the archaeologists three-dimensionally. Additional drillings provided evidence of further unfinished or destroyed pillars of the aqueduct.
"We used satellite pictures and infrared images from a drone to visualise the course of the aqueduct's pillars," says co-author Dr. Mkrtich Zardaryan from the Institute of Archaeology and Ethnography at the National Academy of Sciences of the Republic of Armenia.
"We reconstructed the planned course of the aqueduct by means of a computer-assisted path analysis between the possible sources of the water and its destination.
" A scientific analysis of the lime mortar used showed that it was a typical Roman recipe. An analysis of soil samples dated the construction of the aqueduct to between 60 and 460 CE, and in the opinion of the researchers this makes the reign of Emperor Trajan the most likely dating for it.
Project: "Artaxata in Armenia -- Fieldwork in a Hellenistic Metropolis in the Ararat Plain"
Since 2018 a team of German and Armenian scientists -- headed by Achim Lichtenberger (Münster University), Mkrtich Zardaryan (Armenian Academy of Sciences) and Torben Schreiber (Münster University) -- have been carrying out research into the Hellenistic metropolis of Artaxata in the Ararat Plain in Armenia. Their aim is to examine both a newly established Hellenistic royal city and the many-faceted cultural imprint between Central Asia, Iran and the Mediterranean region.
Using T Cells To Target Malignant Brain Tumours
Doctors and scientists from the German Cancer Research Center (DKFZ) and from Heidelberg University's Medical Faculty Mannheim have successfully tested a neoantigen-specific transgenic immune cell therapy for malignant brain tumours for the first time using an experimental model in mice.
Cellular immunotherapies that specifically target malignant tumours are thought to be a promising approach in cancer medicine. However, a basic requirement for this kind of targeted immunotherapy is to identify target molecules that are found exclusively on the tumour cells and are recognized by the immune system.
Malignant gliomas are incurable brain tumours that spread in the brain and cannot be completely removed by surgery. "Gliomas are very difficult to treat, and the lack of suitable target structures is a considerable challenge for developing immunotherapies," explained Lukas Bunse, an immunologist at the DKFZ and a doctor at University Hospital Mannheim (UMM).
Using an experimental mouse model, Bunse and his team have now demonstrated for the first time that transgenic T cells targeting tumour neoepitopes can be used to treat gliomas.
Tumour neoepitopes arise as a result of genetic mutations in cancer cells that lead to structural changes in the proteins produced. They therefore occur exclusively in the cancer cells. Using a prediction model, Bunse and his team identified a segment of the CIC protein (capicua transcriptional repressor) as a promising target structure for T cell attacks; around two percent of all gliomas show a recurrent mutation in this protein.
Mice vaccinated with the CIC neoepitope developed a population of T helper cells that showed a high level of activation in response to the vaccine peptide. The researchers used particularly active T cells to isolate the gene for the T cell receptor (TCR) responsible for epitope recognition.
They subsequently transferred the isolated TCR gene to cells and were thus able to grow large amounts of "transgenic" T cells in a petri dish that all had an identical, highly active TCR targeting the CIC neoepitope.
In order to study their efficacy, the researchers injected the transgenic cells directly into the brain ventricles of glioma-bearing mice. In combination with radiotherapy, the T cell therapy led to glioma rejection in some of the animals.
"Here we have shown for the first time in an experimental model that a neoantigen-specific TCR-transgenic cell therapy can be effective against gliomas," explained Michael Kilian, first author of the study. "These kinds of neoepitope-specific TCR-transgenic T cells could be used in future in cancer patients who cannot be treated using CAR T cells," he added.
Chimeric antigen receptor (CAR) T cells, which have already been approved for treating patients with B cell leukaemia, can only attack tumour antigens present on the surface of the cancer cells. However, these proteins are not usually found exclusively on tumour cells, so CAR T cells could damage healthy tissue too.
In contrast, the TCR-transgenic T cells can also attack mutated proteins from the cell interior, which must be exposed on the cell surface by special presentation molecules known as major histocompatibility complex (MHC) proteins. Most T cells respond solely to antigens presented by MHC molecules. To achieve results that can be transferred to humans, Lukas Bunse and his team therefore needed to work with mice transgenic for human MHC molecules.
"Our work suggests that TCR-transgenic T cells can also be used to treat patients with brain tumours," remarked Michael Platten, head of the Clinical Cooperation Unit Neuroimmunology and Brain Tumor Immunology at the DKFZ and Medical Director of Mannheim University Hospital's Department of Neurology. In collaboration with Wolfgang Wick, Medical Director of the Medical Faculty of Heidelberg's Department of Neurology, Platten and the team of neurooncologists hope to use comparable approaches to refine the TCR-transgenic T cell therapy and to study it in early clinical trials.
Michael Kilian, Mirco Friedrich, Khwab Sanghvi, Edward Green, Stefan Pusch, Daisuke Kawauchi, Martin Löwer, Jana K. Sonner, Christopher Krämer, Julia Zaman, Stefanie Jung, Michael O. Breckwoldt, Gerald Willimksy, Stefan B. Eichmüller, Andreas von Deimling, Wolfgang Wick, Felix Sahm, Michael Platten, Lukas Bunse.
T cell receptor therapy targeting mutant capicua transcriptional repressor in experimental gliomas.
Clinical Cancer Research, 2021; clincanres.1881.2021 DOI:
10.1158/1078-0432.CCR-21-1881
Toward 'Off-The-Shelf' Immune Cell Therapy For Cancer
Immunotherapies, which harness the body's natural defences to combat disease, have revolutionized the treatment of aggressive and deadly cancers. But often, these therapies -- especially those based on immune cells -- must be tailored to the individual patient, costing valuable time and pushing their price into the hundreds of thousands of dollars.
Now, in a study published in the journal Cell Reports Medicine, UCLA researchers report a critical step forward in the development of an "off-the-shelf" cancer immunotherapy using rare but powerful immune cells that could potentially be produced in large quantities, stored for extended periods and safely used to treat a wide range of patients with various cancers.
"In order to reach the most patients, we want cell therapies that can be mass-produced, frozen and shipped to hospitals around the world," said Lili Yang, a member of the Eli and Edythe Broad Center of Regenerative Medicine and Stem Cell Research at UCLA and the study's senior author. "That way, doses of these therapies can be ready and waiting for patients as soon as they are needed."
For the study, Yang and her colleagues focused on invariant natural killer T cells, or iNKT cells, which are unique not only for their power and efficacy but also because they don't carry the risk of graft-versus-host disease, which occurs when transplanted cells attack a recipient's body and which is the reason most cell-based immunotherapies must be created on a patient-specific basis, Yang said.
The researchers developed a new method for producing large numbers of these iNKT cells using blood-forming stem cells, which can self-replicate and produce all kinds of blood and immune cells. The team used stem cells obtained from four donor cord-blood samples and eight donor peripheral blood samples.
"Our findings suggest that one cord blood donation could produce up to 5,000 doses of the therapy and one peripheral blood donation could produce up to 300,000 doses," said Yang, who is also an associate professor of microbiology, immunology and molecular genetics and a member of the UCLA Jonsson Comprehensive Cancer Center. "At this yield, the cost of producing immune cell products could be dramatically reduced."
The researchers first used genetic engineering to program the blood-forming stem cells to make them more likely to develop into iNKT cells. Next, these genetically engineered stem cells were placed into artificial thymic organoids, which mimic the environment of the thymus, a specialized organ in which T cells naturally mature in the body. After eight weeks in the organoids, each stem cell produced, on average, 100,000 iNKT cells.
Yang and her collaborators then tested the resulting cells, called hematopoietic stem cell-engineered iNKT cells, or HSC-iNKT cells, by comparing their cancer-fighting abilities with those of immune cells called natural killer cells, or NK cells. In a lab dish, the HSC-iNKT cells were significantly better at killing multiple types of human tumor cells -- including leukemia, melanoma, lung cancer, prostate cancer and multiple myeloma cells -- than the NK cells, the researchers found.
Even more importantly, the HSC-iNKT cells sustained their tumor-killing efficacy after being frozen and thawed, an essential requirement for widespread distribution of an off-the-shelf cell therapy.
The researchers next equipped the HSC-iNKT cells with a chimeric antigen receptor, or CAR, a specialized molecule used in some immunotherapies to enable immune cells to recognize and kill a specific type of cancer. In this case, they added to the HSC-iNKT cells a CAR that targets a protein found on multiple myeloma cells and then tested the cells' ability to fight human multiple myeloma tumors that had been transplanted into mice.
These CAR-equipped HSC-iNKT cells eliminated the multiple myeloma tumors, and the mice that underwent this treatment remained tumor-free and showed no signs of complications such as graft-versus-host disease throughout their lives.
The researchers are now working to improve their manufacturing methods by moving to a feeder-free system that eliminates the need for supportive cells -- such as those used in the thymic organoids -- to assist blood stem cells in producing iNKT cells. Yang says she hopes this advance will better enable mass-production of the therapy and, ultimately, its clinical and commercial development.
The paper's co-first authors are UCLA doctoral students Yan-Ruide (Charlie) Li and Yang (Alice) Zhao. Additional authors include UCLA professors Dr. Sarah Larson, Dr. Joshua Sasine, Dr. Xiaoyan Wang, Matteo Pellegrini, Dr. Owen Witte and Dr. Antoni Ribas.
The researchers' genetic engineering of blood-forming stem cells utilised methods developed by Dr. Donald Kohn, and the artificial thymic organoids were developed by Dr. Gay Crooks, Dr. Chris Seet and Amélie Montel-Hagen, all of the UCLA Broad Stem Cell Research Center.
The methods and products described in this study are covered by patent applications filed by the UCLA Technology Development Group on behalf of the Regents of the University of California, with Yang, Li, Yu Jeong Kim, Jiaji Yu, Pin Wang, Yanni Zhu, Crooks, Montel-Hagen and Seet listed as co-inventors. The treatment strategy was used in preclinical tests only; it has not been tested in humans or approved by the U.S. Food and Drug Administration as safe and effective for use in humans.
Funding for the study was provided by the National Institutes of Health, the California Institute for Regenerative Medicine, the Concern Foundation, the STOP CANCER Foundation, a UCLA Broad Stem Cell Research Center Rose Hills Foundation Innovator Grant and the Ablon Scholars Program.
Yan-Ruide Li, Yang Zhou, Yu Jeong Kim, Yanni Zhu, Feiyang Ma, Jiaji Yu, Yu-Chen Wang, Xianhui Chen, Zhe Li, Samuel Zeng, Xi Wang, Derek Lee, Josh Ku, Tasha Tsao, Christian Hardoy, Jie Huang, Donghui Cheng, Amélie Montel-Hagen, Christopher S. Seet, Gay M. Crooks, Sarah M. Larson, Joshua P. Sasine, Xiaoyan Wang, Matteo Pellegrini, Antoni Ribas, Donald B. Kohn, Owen Witte, Pin Wang, Lili Yang.
Development of allogeneic HSC-engineered iNKT cells for off-the-shelf cancer immunotherapy.
Cell Reports Medicine, 2021; 2 (11): 100449 DOI:
10.1016/j.xcrm.2021.100449
Mathematicians Derive The Formulas For Boundary Layer Turbulence 100 Years After The Phenomenon Was First Formulated
Turbulence makes many people uneasy or downright queasy. And it's given researchers a headache, too. Mathematicians have been trying for a century or more to understand the turbulence that arises when a flow interacts with a boundary, but a formulation has proven elusive.
Now an international team of mathematicians, led by UC Santa Barbara professor Björn Birnir and the University of Oslo professor Luiza Angheluta, has published a complete description of boundary layer turbulence. The paper appears in Physical Review Research, and synthesizes decades of work on the topic. The theory unites empirical observations with the Navier-Stokes equation -- the mathematical foundation of fluid dynamics -- into a mathematical formula.
This phenomenon was first described around 1920 by Hungarian physicist Theodore von Kármán and German physicist Ludwig Prandtl, two luminaries in fluid dynamics. "They were honing in on what's called boundary layer turbulence," said Birnir, director of the Center for Complex and Nonlinear Science. This is turbulence caused when a flow interacts with a boundary, such as the fluid's surface, a pipe wall, the surface of the Earth and so forth.
Prandtl figured out experimentally that he could divide the boundary layer into four distinct regions based on proximity to the boundary. The viscous layer forms right next to the boundary, where turbulence is damped by the thickness of the flow. Next comes a transitional buffer region, followed by the inertial region, where turbulence is most fully developed. Finally, there is the wake, where the boundary layer flow is least affected by the boundary, according to a formula by von Kármán.
The fluid flows quicker farther from the boundary, but its velocity changes in a very specific manner. Its average velocity increases in the viscous and buffer layers and then transitions to a logarithmic function in the inertial layer. This "log law," found by Prandtl and von Kármán, has perplexed researchers, who worked to understand where it came from and how to describe it.
The flow's variation -- or deviation from the mean velocity -- also displayed peculiar behaviour across the boundary layer. Researchers sought to understand these two variables and derive formulas that could describe them.
In the 1970s, Australian mechanical engineer Albert Alan Townsend suggested that the shape of the mean velocity curve was influenced by eddies attached to the boundary. If true, it could explain the odd shape the curve takes through the different layers, as well as the physics behind the log law, Birnir said.
Fast forward to 2010, and mathematicians at the University of Illinois released a formal description of these attached eddies, including formulas. The study also described how these eddies could transfer energy away from the boundary toward the rest of the fluid. "There's a whole hierarchy of eddies," Birnir said. The smaller eddies give energy to the larger ones that reach all the way into the inertial layer, which helps explain the log law.
However, there are also detached eddies, which can travel within the fluid, and these also play an important role in boundary layer turbulence. Birnir and his co-authors focused on deriving a formal description of these. "What we showed in this paper is that you need to include these detached eddies in the theory as well in order to get the exact shape of the mean velocity curve," he said.
Their team combined all these insights to derive the mathematical formulation of the mean velocity and variation that Prandtl and von Kármán first wrote about some 100 years earlier. They then compared their formulas to computer simulations and experimental data, validating their results.
"Finally, there was a complete analytical model that explained the system," Birnir said. With this new mathematical formulation, scientists and engineers can adjust different parameters to predict the behavior of a fluid.
And boundary layer turbulence appears in all sorts of fields, from transportation to meteorology and beyond. "I think it's going to have a lot of applications," Birnir remarked. For instance, a proper understanding of boundary turbulence can help make more efficient engines, reduce pollutants and minimize drag on all sorts of vehicles.
Earth's atmosphere can be modelled as a boundary flow. Despite its apparent height, the atmosphere is essentially a thin shell of moving air hugging the planet's surface. "I think, ultimately, we will be able to use this theory to understand both atmospheric turbulence and the jet stream," Birnir said. "It's going to be quite useful."
The authors were surprised to discover how important detached eddies were, especially in explaining the turbulence transition in the buffer layer. Studying their behaviour has begun to provide insight into other types of turbulence.
"In particular, we get insights into Lagrangian turbulence," said Birnir, referencing the theory that describes turbulent behaviour in a reference fame that moves with the flow, like a raft on a river. This contrasts with Eulerian turbulence theory, which describes the fluid as it moves past a fixed reference frame, like a pier on the riverbank. Attached eddies disappear in the moving reference frame -- much like a current seems to disappear when you're headed downstream. "But the detached eddies are still there," Birnir said, "and they seem to play a major role in Lagrangian turbulence."
The team is currently focused on exploring Lagrangian turbulence with these new tools, which themselves originally came from work on homogenous turbulence, where there is no boundary. "Insights that you get in one field help you in another," Birnir observed.
Björn Birnir, Luiza Angheluta, John Kaminsky, Xi Chen.
Spectral link of the generalized Townsend-Perry constants in turbulent boundary layers
. Physical Review Research, 2021; 3 (4) DOI:
10.1103/PhysRevResearch.3.043054
Disclaimer: These articles are not intended to provide medical advice, diagnosis or treatment. Views expressed here do not necessarily reflect those of Pittwater Online News or its staff.