inbox and Environment news: Issue 518
November 14 - 20, 2021: Issue 518
How much time should you spend studying? Our 'Goldilocks Day' tool helps find the best balance of good grades and
well-being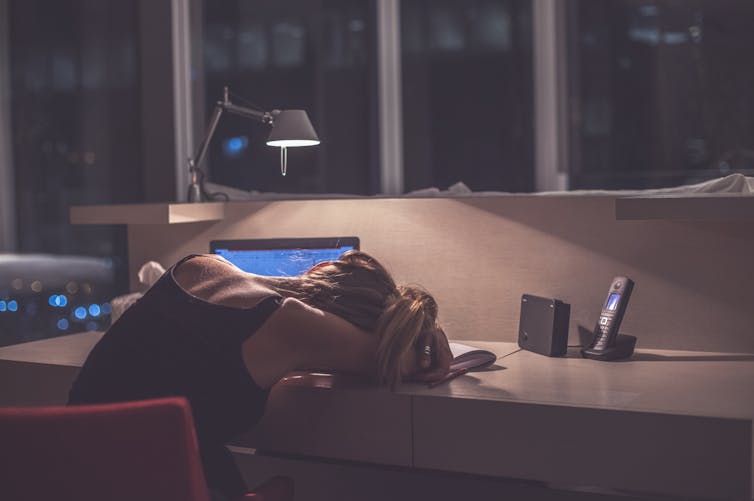 Dot Dumuid, University of South Australia and Tim Olds, University of South Australia
For students, as for all of us, life is a matter of balance, trade-offs and compromise. Studying for hours on end is unlikely to lead to best academic results. And it could have negative impacts on young people's physical, mental and social well-being.
Our recent study found the best way for young people to spend their time was different for mental health than for physical health, and even more different for school-related outcomes. Students needed to spend more time sitting for best cognitive and academic performance, but physical activity trumped sitting time for best physical health. For best mental health, longer sleep time was most important.
It's like a game of rock, paper, scissors with time use. So, what is the sweet spot, or as Goldilocks put it, the "just right" amount of study?
---
Read more: Back to school: how to help your teen get enough sleep
---
Using our study data for Australian children aged 11 and 12, we are developing a time-optimisation tool that allows the user to define their own mental, physical and cognitive health priorities. Once the priorities are set, the tool provides real-time updates on what the user's estimated "Goldilocks day" looks like.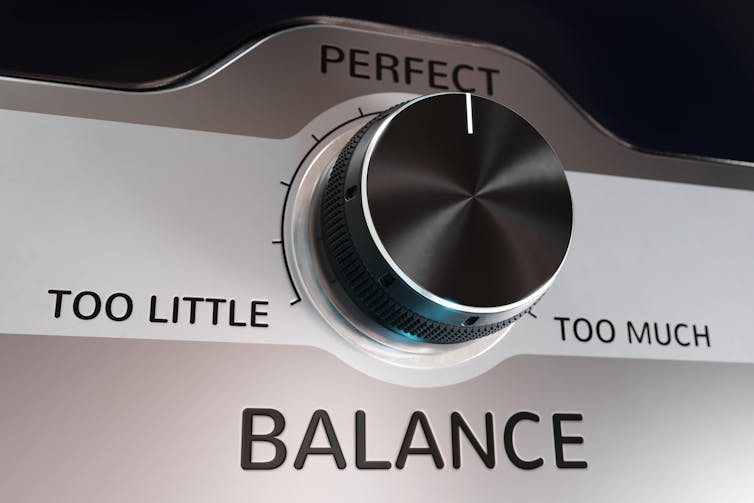 More Study Improves Grades, But Not As Much As You Think
Over 30 years of research shows that students doing more homework get better grades. However, extra study doesn't make as much difference as people think. An American study found the average grades of high school boys increased by only about 1.5 percentage points for every extra hour of homework per school night.
What these sorts of studies don't consider is that the relationship between time spent doing homework and academic achievement is unlikely to be linear. A high school boy doing an extra ten hours of homework per school night is unlikely to improve his grades by 15 percentage points.
There is a simple explanation for this: doing an extra ten hours of homework after school would mean students couldn't go to bed until the early hours of the morning. Even if they could manage this for one day, it would be unsustainable over a week, let alone a month. In any case, adequate sleep is probably critical for memory consolidation.
---
Read more: What's the point of homework?
---
As we all know, there are only 24 hours in a day. Students can't devote more time to study without taking this time from other parts of their day. Excessive studying may become detrimental to learning ability when too much sleep time is lost.
Another US study found that, regardless of how long a student normally spent studying, sacrificing sleep to fit in more study led to learning problems on the following day. Among year 12s, cramming in an extra three hours of study almost doubled their academic problems. For example, students reported they "did not understand something taught in class" or "did poorly on a test, quiz or homework".
Excessive study could also become unhelpful if it means students don't have time to exercise. We know exercise is important for young people's cognition, particularly their creative thinking, working memory and concentration.
On the one hand, then, more time spent studying is beneficial for grades. On the other hand, too much time spent studying is detrimental to grades.
We Have To Make Trade-Offs
Of course, how young people spend their time is not only important to their academic performance, but also to their health. Because what is the point of optimising school grades if it means compromising physical, mental and social well-being? And throwing everything at academic performance means other aspects of health will suffer.
US sleep researchers found the ideal amount of sleep for for 15-year-old boys' mental health was 8 hours 45 minutes a night, but for the best school results it was one hour less.
Clearly, to find the "Goldilocks Zone" – the optimal balance of study, exercise and sleep – we need to think about more than just school grades and academic achievement.
---
Read more: 'It was the best five years of my life!' How sports programs are keeping disadvantaged teens at school
---
Looking For The Goldilocks Day
Based on our study findings, we realised the "Goldilocks Day" that was the best on average for all three domains of health (mental, physical and cognitive) would require compromises. Our optimisation algorithm estimated the Goldilocks Day with the best overall compromise for 11-to-12-year-olds. The breakdown was roughly:
10.5 hours of sleep

9.5 hours of sedentary behaviour (such as sitting to study, chill out, eat and watch TV)

2.5 hours of light physical activity (chores, shopping)

1.5 hours of moderate-to-vigorous physical activity (sport, running).
We also recognised that people – or the same people at different times — have different priorities. Around exam time, academic performance may become someone's highest priority. They may then wish to manage their time in a way that leads to better study results, but without completely neglecting their mental or physical health.
To better explore these trade-offs, we developed our time-use optimisation tool based on Australian data. Although only an early prototype, the tool shows there is no "one size fits all" solution to how young people should be spending their time. However, we can be confident the best solutions will involve a healthy balance across multiple daily activities.
Just like we talk about the benefits of a balanced diet, we should start talking about the benefits of balanced time use. The better equipped young people and those supporting them are to find their optimal daily balance of sleep, sedentary behaviours and physical activities, the better their learning outcomes will be, without compromising their health and well-being.

Dot Dumuid, Senior Research Fellow, Allied Health & Human Performance, University of South Australia and Tim Olds, Professor of Health Sciences, University of South Australia
This article is republished from The Conversation under a Creative Commons license. Read the original article.
How Meditation Can Help You Make Fewer Mistakes
If you are forgetful or make mistakes when in a hurry, a new study from Michigan State University -- the largest of its kind to-date -- found that meditation could help you to become less error prone.
The research, published in Brain Sciences, tested how open monitoring meditation -- or, meditation that focuses awareness on feelings, thoughts or sensations as they unfold in one's mind and body -- altered brain activity in a way that suggests increased error recognition.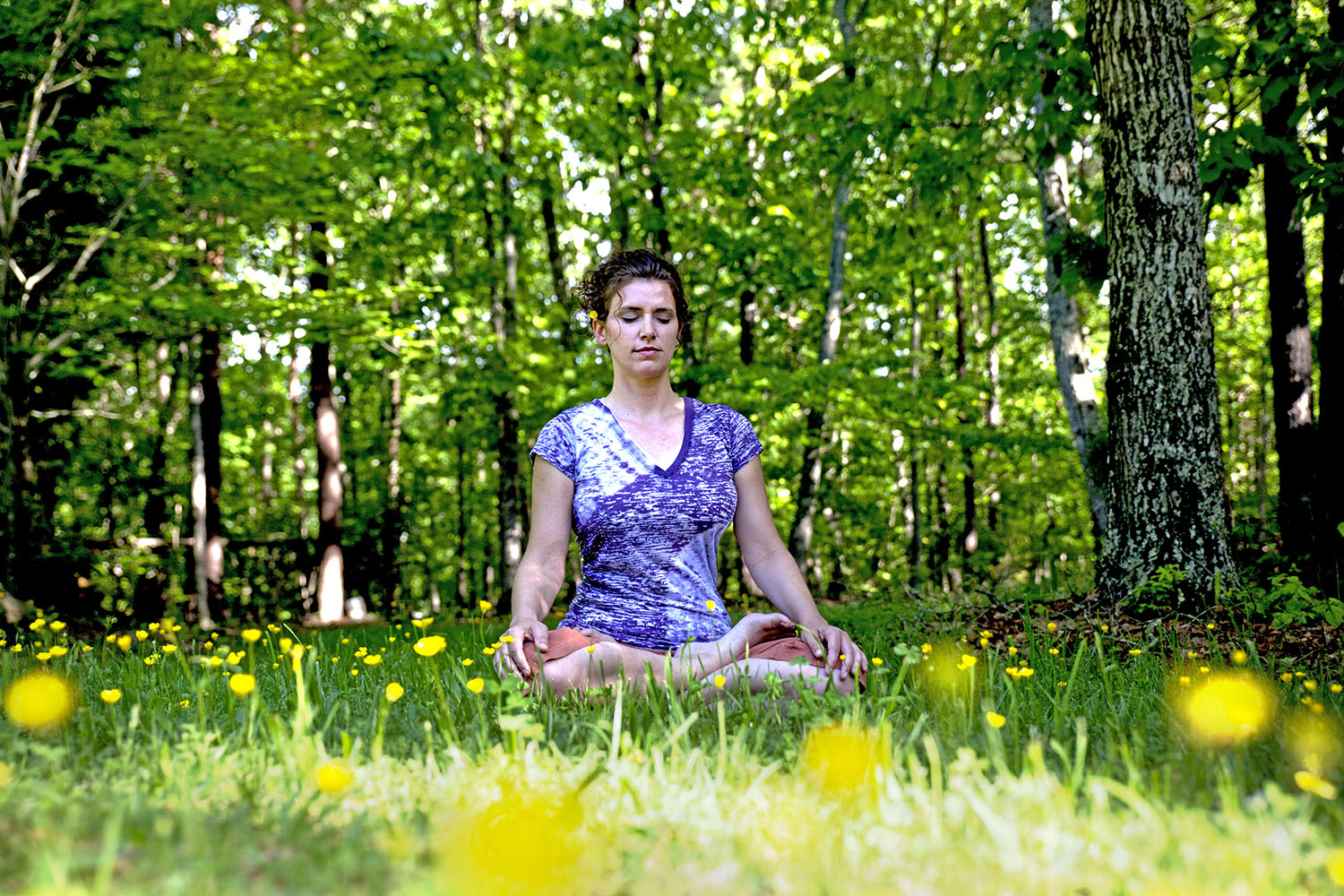 "People's interest in meditation and mindfulness is outpacing what science can prove in terms of effects and benefits," said Jeff Lin, MSU psychology doctoral candidate and study co-author. "But it's amazing to me that we were able to see how one session of a guided meditation can produce changes to brain activity in non-meditators."
The findings suggest that different forms of meditation can have different neurocognitive effects and Lin explained that there is little research about how open monitoring meditation impacts error recognition.
"Some forms of meditation have you focus on a single object, commonly your breath, but open monitoring meditation is a bit different," Lin said. "It has you tune inward and pay attention to everything going on in your mind and body. The goal is to sit quietly and pay close attention to where the mind travels without getting too caught up in the scenery."
Lin and his MSU co-authors -- William Eckerle, Ling Peng and Jason Moser -- recruited more than 200 participants to test how open monitoring meditation affected how people detect and respond to errors.
The participants, who had never meditated before, were taken through a 20-minute open monitoring meditation exercise while the researchers measured brain activity through electroencephalography, or EEG. Then, they completed a computerized distraction test.
"The EEG can measure brain activity at the millisecond level, so we got precise measures of neural activity right after mistakes compared to correct responses," Lin said. "A certain neural signal occurs about half a second after an error called the error positivity, which is linked to conscious error recognition. We found that the strength of this signal is increased in the meditators relative to controls."
While the meditators didn't have immediate improvements to actual task performance, the researchers' findings offer a promising window into the potential of sustained meditation.
"These findings are a strong demonstration of what just 20 minutes of meditation can do to enhance the brain's ability to detect and pay attention to mistakes," Moser said. "It makes us feel more confident in what mindfulness meditation might really be capable of for performance and daily functioning right there in the moment."
While meditation and mindfulness have gained mainstream interest in recent years, Lin is among a relatively small group of researchers that take a neuroscientific approach to assessing their psychological and performance effects.
Looking ahead, Lin said that the next phase of research will be to include a broader group of participants, test different forms of meditation and determine whether changes in brain activity can translate to behavioral changes with more long-term practice.
"It's great to see the public's enthusiasm for mindfulness, but there's still plenty of work from a scientific perspective to be done to understand the benefits it can have, and equally importantly, how it actually works," Lin said. "It's time we start looking at it through a more rigorous lens."
Lin, Eckerle, Peng, Moser.
On Variation in Mindfulness Training: A Multimodal Study of Brief Open Monitoring Meditation on Error Monitoring
. Brain Sciences, 2019; 9 (9): 226 DOI:
10.3390/brainsci9090226
Photo: Joelle Pearson
ASIC Sues Timeshare Company Ultiqa For Poor Financial Advice Outcomes
ASIC has commenced civil penalty proceedings against Ultiqa Lifestyle Promotions Ltd (Ultiqa) for failing to ensure that financial advice to consumers to buy timeshare products was in the consumers' best interests.
ASIC alleges the advice was provided by financial advisers who were authorised representatives of Ultiqa from October 2017 to March 2019. Ultiqa promoted a timeshare scheme called the Ultiqa Lifestyle Scheme.
ASIC's case is that Ultiqa's authorised representatives did not act in their clients' best interests and did not give appropriate advice based on clients' circumstances. ASIC claims that some consumers had not sought advice regarding a timeshare scheme and some were not aware they were receiving financial advice.
During ASIC's investigation, consumers reported to ASIC that upfront costs of joining the timeshare scheme were approximately $10,000 to $25,000, with ongoing fees of up to $800 per year. Some consumers complained to ASIC that they had difficulty booking holidays due to lack of availability.
ASIC Deputy Chair Karen Chester said, 'Timeshare schemes are complex financial products. They can be difficult to understand and compare with other products, and involve long-term financial commitments. Consumer harm can and has resulted when consumers are not aware of the up-front costs, ongoing fees or the nature of their investment - like how easy (or not) it is to exit.
'This is the first time ASIC has taken action against a timeshare provider in relation to financial product advice practices. The timeshare industry is on notice to ensure existing compliance and advice practices comply at all times with the obligations on all financial advisers, especially for that advice to be in the consumers' best interests,' concluded Deputy Chair Chester.
ASIC further alleges that Ultiqa did not:
provide relevant training to its authorised representatives
monitor and supervise its authorised representatives appropriately, and
have documented policies and procedures in place to support the advice process.
ASIC also alleges Ultiqa's conduct amounted to a breach of its obligations as an Australian financial services licensee to act efficiently, honestly and fairly.
ASIC is seeking declarations, pecuniary penalties and other orders to be made by the Court.
Ultiqa ceased selling interests in the Scheme on 28 January 2020 and was placed into members' voluntary liquidation on 30 April 2021. The Scheme remains active, as does the balance of the Ultiqa Group entities. Ultiqa currently holds an AFS licence.
The first case management hearing has been set down for 12 November 2021.
Timeshare schemes are managed investment schemes and financial products that commonly involve property in the form of holiday accommodation. They are complex products that typically involve high upfront fees and ongoing annual costs.
Timeshare financial advisers typically sell timeshare 'memberships' by providing personal product advice to consumers and can use persuasive sales tactics. In many cases, consumers do not recognise they have received financial advice, which presents a significant risk, as consumers are not aware of the financial commitment of the product and whether it is suitable for them. ASIC's Report 642 Timeshare: Consumers' experiences showed a high-level of discontent amongst timeshare participants.
Report 642 looked at consumer experiences with timeshare following consumer research conducted in 2019.
It also indicated that many research participants were dissatisfied with their timeshare membership and that timeshare memberships contain significant risks, including:
the long-term nature of contracts, which typically range from 20 to 99 years
the high upfront costs of joining which average $23,000
the ongoing annual costs of membership which average $800
the fact that many consumers often need to borrow to make the membership purchase, with 48% of consumers taking out a loan to buy a membership
the high cost of loans taken to purchase membership, with an average loan cost of $19,699 and an average interest rate of 13.51%
the fact that timeshare memberships are often difficult to exit.
The Scheme is one of approximately 15 registered timeshare schemes currently operating in Australia. Up until January 2020, it was one of approximately five schemes issuing interests to new members. Data provided to ASIC by the Australian Timeshare and Holiday Ownership Council indicated that there are currently approximately 180,000 timeshare members in Australia.
ASIC previously fined an Ultiqa Lifestyle timeshare lender for responsible lending failures in 2018 (18-253MR) and raised concerns with Ultiqa Lifestyle's disclosure and sales practices in 2016 (MR16-418).
Predictive Falls Risk Model For Aged Care In Development
Macquarie University is working with an aged care provider to develop a predictive falls risk model for the aged care sector to help minimise falls among senior Australians, this week's national conference on gerontology research heard.
The project is in response to a recent systematic review that identified a lack of suitable predictive falls risk models for aged care.
The model is being developed in partnership with New South Wales aged care provider Anglicare with funding from a national research council grant.
It will use data that is routinely collected data in residential aged care, said Dr Karla Seaman, a research fellow at Macquarie University's Australian Institute of Health Innovation.
"We are designing and developing a dashboard for this predictive model to sit integrated within client data. And there'll be two risk models that we're exploring; falls and quality of life," Dr Seaman told the 2021 Australian Association of Gerontology Conference on Wednesday.
"We're co-designing with aged care clients, family members, aged care staff and GPs," said Dr Seaman, a co-lead investigator on the study.
Fellow co-lead investigator Dr Kristiana Ludlow said the university conducted the study to identify models for predicting falls in residential and home aged care services using routinely collected electronic health record data.
"We were interested to know how falls risk models have been developed in these settings, what was their accuracy and use in falls prediction, and then how they've been implemented to prevent falls," said Dr Ludlow, a honorary postdoctoral fellow at the Australian Institute of Health Innovation.
Falls are the single largest contributor and behind just over two in five injury-related hospitalisations among older Australians, she said.
"Six out of seven people who suffer fall-related injuries live in residential aged care homes or receive care services from home-based or community providers," Dr Ludlow said.
The study involved screening more than 7,000 papers but only four met the inclusion criteria. They included two each for residential and home aged care settings.
It identified nine predictive fall models and seven fall predictors including demographics, assessments conducted with residents or clients, fall history, medication, health condition, physical abilities and environmental factors.
However, Dr Seaman said there were limitations on the usefulness of predictive performance of the identified models.
"This really limits the utility of using these predictive performance models for other organisations and replicating these models," said Dr Seaman.
"None of the models identified had been implemented and evaluated within practice. And it's critical to determine their true effectiveness and cost effectiveness for health and wellbeing outcomes," Dr Seaman said.
"There's a large amount of data collected and stored in routine practice in residential aged care… but there's limited evidence from predictive models for falls within aged care services. More research is needed and more… statistical methods are needed as well," she said.
The 2021 AAG Conference took place 9 -12 November.
New Aged Care Visitor Access Code Released For Public Consultation
Australians are invited to consult on the revised Industry Code for Visiting Aged Care Homes, developed by 12 aged care consumer and provider organisations led by Council on the Ageing (COTA) Australia, to balance reasonable safety measures in aged care while respecting the rights of older Australians and their emotional wellbeing.
The sixth revision of the Code is informed by the National Plan to transition Australia's National COVID-19 Response and the shift towards highly targeted lockdowns.
It proposes that during a local outbreak aged care homes be classified into one of three categories, each with its own infection prevention and control measures: Code Green (minimal COVID-19 in the local government area), Code Orange (heightened risk due to COVID-19 in the local government area) or Code Red (an exposure or outbreak has occurred inside the Aged Care Home).
The Code also includes an 'Essential Visitor' policy which allows residents to designate one person who will always be permitted to visit them in person to provide essential physical and emotional care, regardless of outbreak status.
Ian Yates AM, Chief Executive of COTA Australia says:
"The aged care sector must find a reasonable balance between common sense safety precautions and the dignity and wellbeing of older Australians receiving care.
"Aged care consumer and provider peaks have been working throughout the pandemic to achieve a nationally consistent approach to aged care visitation, and have constantly revised the Code to respond to the latest health advice and the shifting reality of the pandemic.
"Going forward there will be Covid outbreaks across Australia, but aged care providers can't implement rolling lockdowns. I urge all Australians with experience of aged care, whether as a recipient, worker, or family member, to fill out the consultation form and have their say."
Paul Sadler, CEO of Aged and Community Services Australia says:
"COVID-19 is still circulating in the community and aged care will remain at the front line of the pandemic for some time. This makes the visitor's code extremely important to make it clear how to balance infection control measures with the kind of social supports that keep older people happy and healthy.
"Staff, older people and their friends and family must work together to keep everyone as safe as possible. We thank everyone for their understanding and hard work. It's been a huge effort through an extremely difficult period."
The consultation closes Friday November 19, 2021.
Start Of COVID-19 Booster Vaccination Program
Today, the Australian Government's COVID-19 booster vaccination rollout program officially gets under way, with the initial focus on residential aged care and disability facilities.
Everyone living in Australia aged 18 and over who has completed their primary two-dose course of vaccination at least six months ago is now eligible to have an additional booster shot.
The booster rollout program will initially target population groups that were prioritised for early vaccination because the great majority of people within these cohorts are now ready for their booster vaccination, having had their second dose six or more months ago.
As is the case for the primary course of vaccination, booster doses will be administered for free.
In relation to residential aged care facilities, the booster program will start with in-reach clinics delivered primarily by vaccine administration providers under contract arrangements with the Commonwealth.
The Australian Technical Advisory Group on Immunisation (ATAGI) has recommended the Comirnaty (Pfizer) vaccine be preferred for the booster dose – irrespective of what vaccine a person received for their primary course of vaccination.
With over 151 million Pfizer, Novavax and Moderna vaccines already secured for supply into the future, Australia is well prepared to provide booster doses as approvals are provided by the medical experts.
Severely immunocompromised people who have had a third dose to complete their primary course of vaccination are not currently being recommended by ATAGI to have a booster dose.
In the context of boosters, it is important people know that two doses of COVID-19 vaccine provide very good protection, especially against severe disease.
A booster dose, six or more months after the second dose, will make sure that the protection from the first doses is even stronger and longer lasting and should help prevent spread of the virus.
While this is the formal start of the booster program, as of Saturday over 173,000 boosters had already been completed.
Today also marks the start of Pfizer's COVID-19 vaccine being administered by community pharmacies.
This mean from today, all primary care sites around the country will progressively be able to offer all three COVID-19 vaccines approved for use in Australia, increasing choice and making it easier for whole families to get vaccinated at the same time.
Anxiety Effectively Treated With Exercise
Both moderate and strenuous exercise alleviate symptoms of anxiety, even when the disorder is chronic, a study led by researchers at the University of Gothenburg shows.
The study, now published in the Journal of Affective Disorders, is based on 286 patients with anxiety syndrome, recruited from primary care services in Gothenburg and the northern part of Halland County. Half of the patients had lived with anxiety for at least ten years. Their average age was 39 years, and 70 percent were women.
Through drawing of lots, participants were assigned to group exercise sessions, either moderate or strenuous, for 12 weeks. The results show that their anxiety symptoms were significantly alleviated even when the anxiety was a chronic condition, compared with a control group who received advice on physical activity according to public health recommendations.
Most individuals in the treatment groups went from a baseline level of moderate to high anxiety to a low anxiety level after the 12-week program. For those who exercised at relatively low intensity, the chance of improvement in terms of anxiety symptoms rose by a factor of 3.62. The corresponding factor for those who exercised at higher intensity was 4.88. Participants had no knowledge of the physical training or counselling people outside their own group were receiving.
"There was a significant intensity trend for improvement -- that is, the more intensely they exercised, the more their anxiety symptoms improved," states Malin Henriksson, doctoral student at Sahlgrenska Academy at the University of Gothenburg, specialist in general medicine in the Halland Region, and the study's first author.
Importance of strenuous exercise
Previous studies of physical exercise in depression have shown clear symptom improvements. However, a clear picture of how people with anxiety are affected by exercise has been lacking up to now. The present study is described as one of the largest to date.
Both treatment groups had 60-minute training sessions three times a week, under a physical therapist's guidance. The sessions included both cardio (aerobic) and strength training. A warmup was followed by circle training around 12 stations for 45 minutes, and sessions ended with cooldown and stretching.
Members of the group that exercised at a moderate level were intended to reach some 60 percent of their maximum heart rate -- a degree of exertion rated as light or moderate. In the group that trained more intensively, the aim was to attain 75 percent of maximum heart rate, and this degree of exertion was perceived as high.
The levels were regularly validated using the Borg scale, an established rating scale for perceived physical exertion, and confirmed with heart rate monitors.
New, simple treatments needed
Today's standard treatments for anxiety are cognitive behavioral therapy (CBT) and psychotropic drugs. However, these drugs commonly have side effects, and patients with anxiety disorders frequently do not respond to medical treatment. Long waiting times for CBT can also worsen the prognosis.
The present study was led by Maria Åberg, associate professor at the University of Gothenburg's Sahlgrenska Academy, specialist in general medicine in Region Västra Götaland's primary healthcare organization, and corresponding author.
"Doctors in primary care need treatments that are individualized, have few side effects, and are easy to prescribe. The model involving 12 weeks of physical training, regardless of intensity, represents an effective treatment that should be made available in primary health care more often for people with anxiety issues," Åberg says.
Malin Henriksson, Alexander Wall, Jenny Nyberg, Martin Adiels, Karin Lundin, Ylva Bergh, Robert Eggertsen, Louise Danielsson, H. Georg Kuhn, Maria Westerlund, N. David Åberg, Margda Waern, Maria Åberg.
Effects of exercise on symptoms of anxiety in primary care patients: A randomized controlled trial
. Journal of Affective Disorders, 2022; 297: 26 DOI:
10.1016/j.jad.2021.10.006
Sitting More Linked To Increased Feelings Of Depression And Anxiety
As people adhered to stay-at-home orders or self-isolated during the early months of the COVID-19 outbreak, daily commutes turned into shuffles between the bedroom and the living room. Clicking Zoom links erased time spent walking to meeting rooms, and Netflix spilled into time otherwise dedicated to the gym.
In short, a lot of people suddenly became more sedentary during the onset of the pandemic. Recently published research found people who continued to spend a higher amount of time sitting between April and June 2020 were likely to have higher symptoms of depression. A closer investigation into this association could play a role in helping people improve their mental health.
"Sitting is a sneaky behaviour," said Jacob Meyer, assistant professor of kinesiology at Iowa State University and lead author of the paper. "It's something we do all the time without thinking about it."
As the director of the Wellbeing and Exercise Laboratory at ISU, Meyer and his team look at how physical activity and sedentary behaviours are related to mental health, and how changes to those influence the way people think, feel and perceive the world.
"In March 2020, we knew COVID was going to affect our behaviour and what we could do in lots of weird, funky ways that we couldn't predict," Meyer said.
To get a snapshot of those changes, Meyer and a team of researchers received survey responses from more than 3,000 study participants from all 50 states and the District of Colombia. Participants self-reported how much time they spent doing activities, like sitting, looking at screens and exercising, and how those behaviours compared to pre-pandemic times. Using standard clinical scales, they also indicated changes to their mental wellbeing (e.g., depression, anxiety, feeling stressed, lonely).
"We know when people's physical activity and screen time changes, that's related to their mental health in general, but we haven't really seen large population data like this in response to an abrupt change before," Meyer said.
Survey data showed participants who were meeting the U.S. Physical Activity Guidelines (i.e., 2.5-5 hours of moderate to vigorous physical activity each week) before the pandemic decreased their physical activity by 32%, on average, shortly after COVID-19-related restrictions went into effect. The same participants reported feeling more depressed, anxious and lonely. Meyer and his fellow researchers published their findings in the International Journal of Environmental Research and Public Health last year.
Meyer's latest paper in Frontiers in Psychiatry served as a follow up to see whether the participants' behaviours and mental health changed over time. Participants filled out the same survey each week between April and June.
"In the second study, we found that, on average, people saw their mental health improve over the eight-week period," Meyer said. "People adjusted to life in the pandemic. But for people whose sitting times stayed high, their depressive symptoms, on average, didn't recover in the same way as everyone else's."
The participants who continued to spend a large portion of their day sitting experienced blunted mental health improvements.
Meyer emphasized that finding an "association" between sitting and mental health is not the same as saying more sitting causes depression. He said it's possible people who were more depressed sat more or that people who sat more became more depressed. Or there could have been some other factor that the researchers did not identify.
"It's certainly worthy of more investigation," Meyer said, adding that monthly survey data from June 2020 to June 2021 are intended to become publicly available soon. "I think being aware of some of the subtle changes we've made during the pandemic and how they might be beneficial or detrimental is really important as we look to the other side of pandemic life."
Meyer said both starting and stopping a habit is very difficult, even when someone wants to change their behaviour. But he hopes more people will recognize that even a little bit of movement can improve their mood and mental health, and try to find ways to build it into their day.
Meyer recommended people take breaks when sitting for long periods of time.
"If you're no longer walking down the hall for in-person meetings, you can still incorporate that break from sitting by taking a short walk before and after your Zoom call," Meyer said.
People working from home can try walking around the block before and after the workday to mimic their pre-pandemic commute, which Meyer said can benefit people physically and mentally, and help add structure to the day.
Researchers at Trinity College Dublin, University of Dublin and University of Limerick contributed to this research.
Jacob D. Meyer, John O'Connor, Cillian P. McDowell, Jeni E. Lansing, Cassandra S. Brower, Matthew P. Herring.
High Sitting Time Is a Behavioural Risk Factor for Blunted Improvement in Depression Across 8 Weeks of the COVID-19 Pandemic in April–May 2020.
Frontiers in Psychiatry, 2021; 12 DOI:
10.3389/fpsyt.2021.741433
'Cold Bone': Researchers Discover First Dinosaur Species That Lived On Greenland 214 Million Years Ago
The two-legged dinosaur Issi saaneq lived about 214 million years ago in what is now Greenland. It was a medium-sized, long-necked herbivore and a predecessor of the sauropods, the largest land animals ever to live.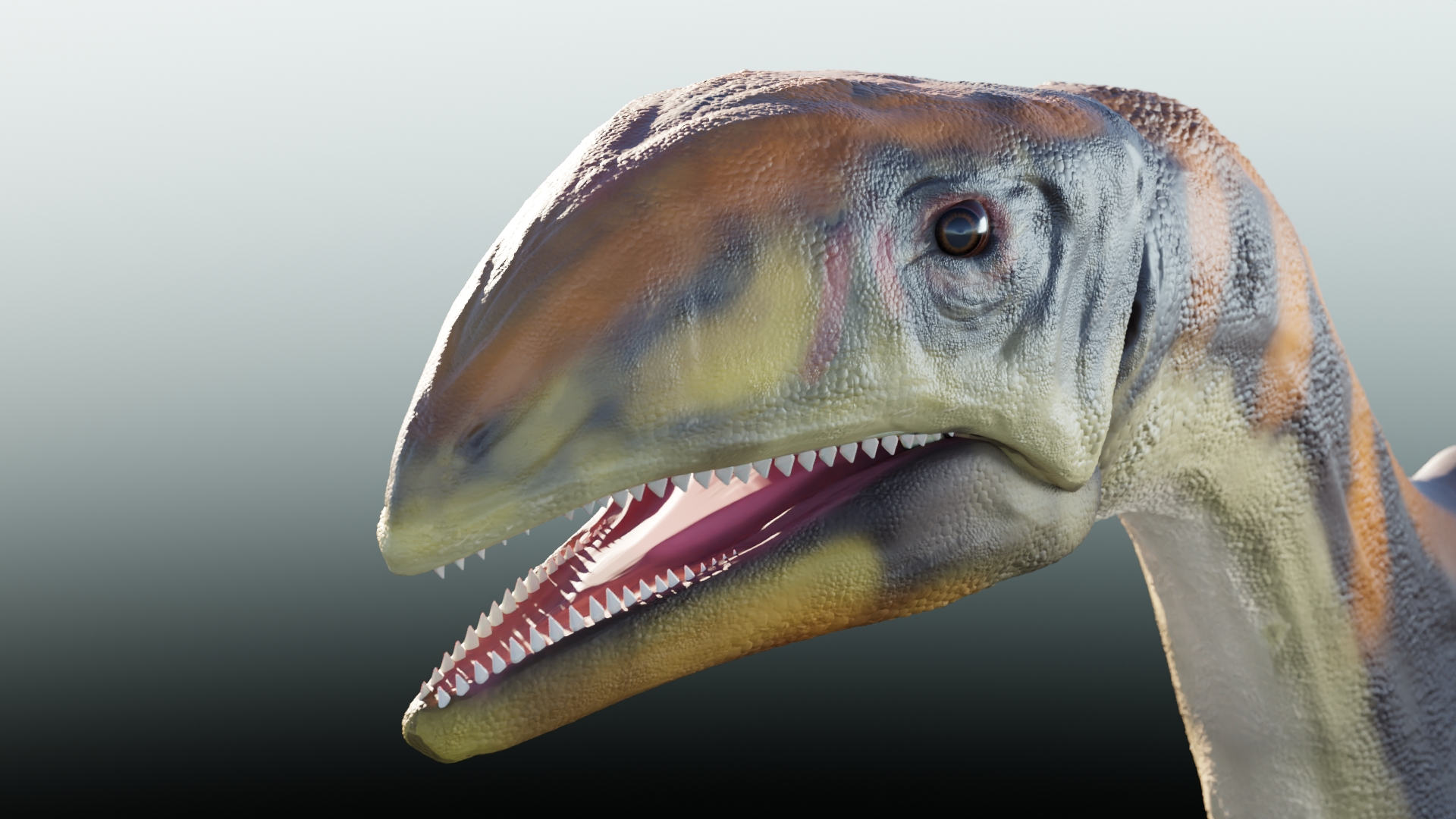 Living reconstruction of Issi saaneq. Photo: Victor Beccari

It was discovered by an international team of researchers from Portugal, Denmark and Germany, including the Martin Luther University Halle-Wittenberg (MLU). The name of the new dinosaur pays tribute to Greenland's Inuit language and means "cold bone." The team reports on its discovery in the journal Diversity.
The initial remains of the dinosaur -- two well-preserved skulls -- were first unearthed in 1994 during an excavation in East Greenland by palaeontologists from Harvard University. One of the specimens was originally thought to be from a Plateosaurus, a well-known long-necked dinosaur that lived in Germany, France and Switzerland during the Triassic Period. Only a few finds from East Greenland have been prepared and thoroughly documented. "It is exciting to discover a close relative of the well-known Plateosaurus, hundreds of which have already been found here in Germany," says co-author Dr Oliver Wings from MLU.
The team performed a micro-CT scan of the bones, which enabled them to create digital 3D models of the internal structures and the bones still covered by sediment. "The anatomy of the two skulls is unique in many respects, for example in the shape and proportions of the bones. These specimens certainly belong to a new species," says lead author Victor Beccari, who carried out the analyses at NOVA University Lisbon.
The plant-eating dinosaur Issi saaneq lived around 214 million years ago during the Late Triassic Period. It was at this time that the supercontinent Pangaea broke apart and the Atlantic Ocean began forming. "At the time, the Earth was experiencing climate changes that enabled the first plant-eating dinosaurs to reach Europe and beyond," explains Professor Lars Clemmensen from the University of Copenhagen.
The two skulls of the new species come from a juvenile and an almost adult individual. Apart from the size, the differences in bone structure are minor and only relate to proportions.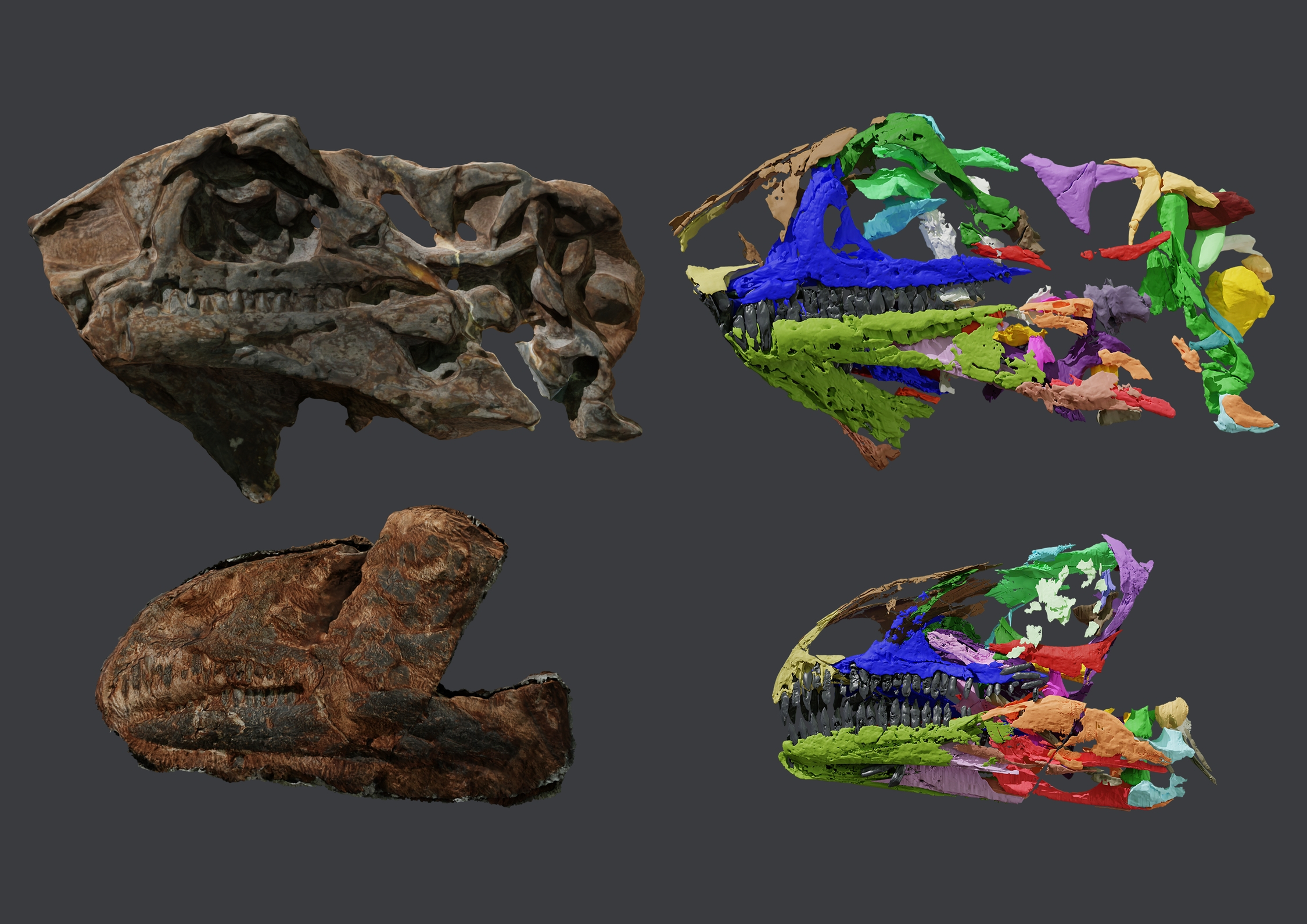 Issi saaneq skulls. Photo: Victor Beccari

The new Greenlandic dinosaur differs from all other sauropodomorphs discovered so far, however it does have similarities with dinosaurs found in Brazil, such as the Macrocollum and Unaysaurus, which are almost 15 million years older. Together with the Plateosaurus from Germany, they form the group of plateosaurids: relatively graceful bipeds that reached lengths of 3 to 10 metres.
The new findings are the first evidence of a distinct Greenlandic dinosaur species, which not only adds to the diverse range of dinosaurs from the Late Triassic (235-201 million years ago) but also allows us to better understand the evolutionary pathways and timeline of the iconic group of sauropods that inhabited the Earth for nearly 150 million years.
Once the scientific work is completed, the fossils will be transferred to the Natural History Museum of Denmark.
Victor Beccari, Octávio Mateus, Oliver Wings, Jesper Milàn, Lars B.
Clemmensen. Issi saaneq gen. et sp. nov.—A New Sauropodomorph Dinosaur from the Late Triassic (Norian) of Jameson Land, Central East Greenland.
Diversity, 2021; 13 (11): 561 DOI:
10.3390/d13110561
A Quantum Leap In Faster And Safer Travel In NSW
NSW is leading the world with an ambitious plan to use quantum technology to run the transport network, saving travellers time and potentially even their lives.
Deputy Premier and Minister for Regional Transport and Roads Paul Toole said in an unprecedented leap from current computers, quantum computing would process and analyse massive amounts of information almost instantaneously, allowing customers to more accurately track the location and capacity of a train or bus.
"This ground-breaking technology can also calculate potentially life-saving information during a bushfire or flood by mapping out the safest route on the road network or to the closest evacuation centre," Mr Toole said.
"The faster you get information in an emergency, the better your chances of protecting life and property are, so this will be a game changer when it's rolled out to the regions."
Minister for Transport and Roads Rob Stokes said quantum technology would boost the computing power needed to reduce delays, improve reliability and optimise journeys.
"While this might sound like the stuff of science fiction, Transport for NSW is making quantum computing a reality. It has the potential to solve problems on the network in real time by instantly recalculating timetables and routes," Mr Stokes said.
"It could essentially become a 'self-healing' network that interacts with cutting-edge technologies, including autonomous vehicles, artificial intelligence and smart sensors. It may also allow Transport for NSW to give customers personalised real-time information to make their journeys faster, safer and more reliable."
As part of this plan, Transport for NSW is establishing a Centre of Quantum Technology based in Sydney's Tech Central, which will be co-led by a dedicated quantum technology director and a fellow of Quantum Technology.
The Centre will draw on an Expert Advisory Panel consisting of pioneers from government, industry and university sectors, including 2018 Australian of the Year and University of NSW Professor Michelle Simmons.
"To be at the leading edge of technology is not only exciting but essential for our future. This is an example of where the State of NSW is getting ahead of the game and preparing for the future. It is building a scientific capability that we are going to need and we are shoring this up now with the ultimate aim of making people's lives better," Professor Simmons said.
Transport for NSW is also seeking Expressions of Interest from global industry leaders, academics and start-ups to help research, develop and implement quantum technology pilots and trials across the transport network.
Submissions close on Friday 10 December 2021.
First Sod Turned On $80 Million NSW Institute Of Applied Technology For Construction
The NSW Government today announced the start of construction of a new $80 million Institute of Applied Technology (IAT) for Construction at TAFE NSW Kingswood.
Premier Dominic Perrottet said the new facility would help train the workforce of the future in a purpose-built environment, and ensure the next generation of trades workers have the skills needed to build the smart cities of the future.
"Our $108 billion infrastructure pipeline means thousands of people working on new schools, hospitals, roads, and social housing right across NSW," Mr Perrottet said
"We are determined to not only help build better communities but also create the careers of the future and this new centre at Kingswood will deliver on this."
Minister for Jobs, Investment, Tourism and Western Sydney and Member for Penrith Stuart Ayres and Minister for Skills and Tertiary Education Geoff Lee were on-site to turn the first sod of the new signature training hub.
Minister Ayres said the new IAT for Construction will revolutionise education and training in Western Sydney.
"The new IAT will skill up the trades workers needed to support the pipeline of major infrastructure projects, civil construction works, and residential developments that will service Western Sydney's fast-growing population," Mr Ayres said.
"These brand-new facilities are what the local community deserves – a signature construction training hub that fosters a network between schools, universities, and industry, will significantly enhance education and training in the region.
"Importantly, the new facilities will ensure TAFE NSW can continue to deliver high quality, industry-relevant and innovative training that leads to jobs."
Minister Lee said the IAT will deliver specialised training for 700 new trades students each year.
"The IAT will transform TAFE NSW Kingswood into a construction-focused campus with state-of-the-art facilities.
"This $80 million construction project is estimated to create between 200 to 250 jobs over the life of the project," Mr Lee said.
"With its partners, the Institute will develop market-leading training in areas such as trades, smart construction, digital design, smart infrastructure, renewable energy, and supply chain skills."
Member for Mulgoa, Tanya Davies, said this announcement is a great win for young people in the local community.
"The NSW Government is investing in our young people today to see them equipped for the construction jobs of the future, and for their own businesses one day," Mrs Davies said.
Australian-owned company ADCO Constructions was awarded the construction contract with the facility scheduled to open in early 2023.
ADCO's NSW State Manager John Basilisco said ADCO was thrilled to be selected as the builder of choice for the IAT for Construction.
"With nearly 50 years' experience, ADCO has a successful track record in delivering large-scale, quality, and innovative commercial projects across Australia. We are excited to commence construction on the IAT at Kingswood," Mr Basilisco said.
An artist's impression of the Western Sydney Construction Hub.

AFP's Heart And Soul On Display At Canberra Museum And Gallery
The Australian Federal Police is pleased to launch the Threads of Policing exhibition at the Canberra Museum and Gallery (CMAG). The exhibition will open on Saturday, 6 November 2021, and run until 5 March 2022. It will showcase the varied work of the AFP, and celebrate its achievements, while honouring the dedication and commitment of its members.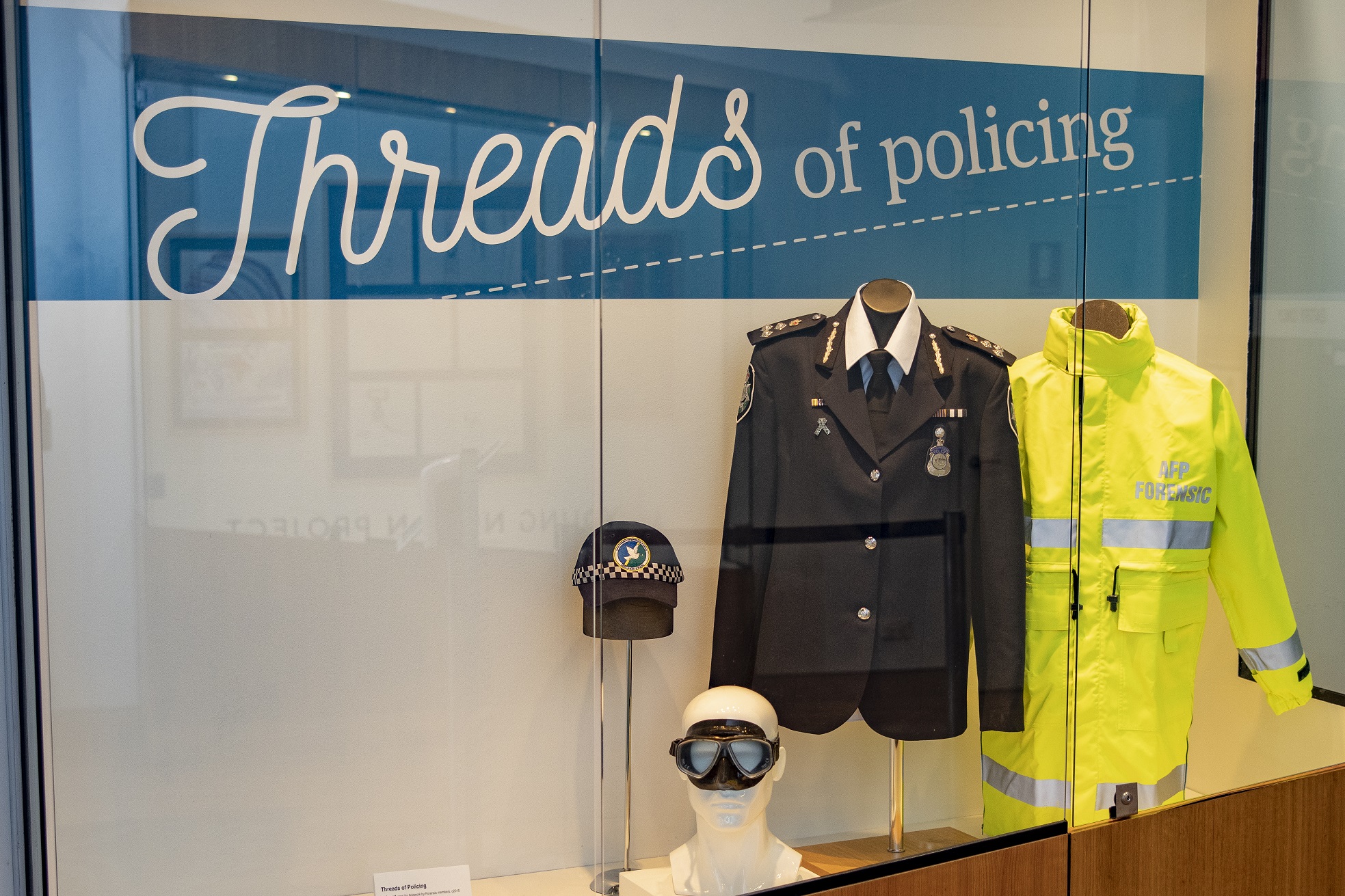 The exhibition has been a labour of love for AFP Museum Curator Chris Cranston and the team, who have painstakingly selected over 100 items for display from the AFP's vast holdings.
"We are dedicated to preserving significant moments in AFP history and ensuring future generations know of the incredible work and achievements of AFP members throughout our 40-year history," she said.
The exhibition features AFP members' contributions to the AFP 40th Anniversary Quilts. The quilts were a collaborative effort by AFP members who contributed patches that represented what the AFP meant to them.
"We had such a wonderful response from the organisation with these quilts, it illustrates how proud our members are of the work they do to help keep Australia safe."
Items on display include those from significant AFP operations such as the response to the 2002 Bali bombings, the downing of Malaysian Airlines Flight MH17, the 2018 cave rescue in Thailand, as well as peacekeeping in Afghanistan, Cyprus, Timor Leste and the Solomon Islands.
"What's reported in the media, the pictures and interviews are important, but I think these items can help convey the personal involvement of our people. The world was captivated by the story of the Thai cave rescue, but to see in person the equipment they used, to get a sense of how demanding the job was for our AFP divers, really helps people understand the work the AFP does."
CMAG Director Sarah Schmidt said she is delighted for CMAG to host this important exhibition which recognises and celebrates the vital, often overlooked contribution of the AFP in keeping Australia safe.
"Our visitors will be moved by the objects and stories in the show, which highlights the work the Australian Federal Police," Sarah said.
The exhibition will feature two events at the Gallery, one a recount of the Thai cave rescue with AFP divers and the other a Curator's talk to give an in-depth look at the exhibition. The first presentation is scheduled for 16 February 2022; tickets are free but bookings are essential.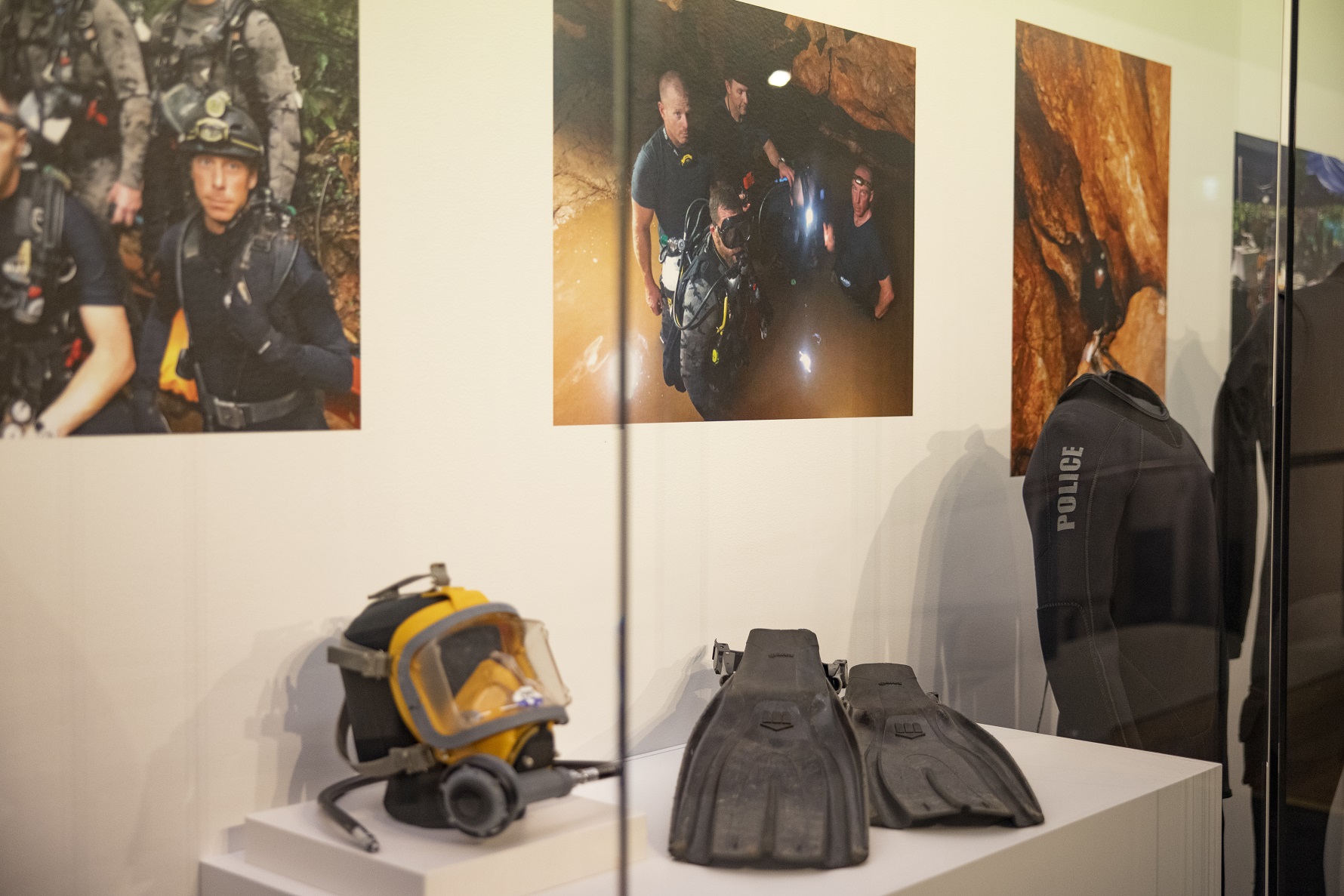 Microbiome Discovery Could Help Save Kids' Hearing
Bacteria found in children's upper respiratory systems could help fight chronic middle ear infections, the leading cause of preventable hearing loss and deafness in Indigenous communities.
The University of Queensland's Dr Seweryn Bialasiewicz said this discovery helped explain a long-held mystery, while providing hope for potential treatments.
"We've been puzzled for years now, trying to work out why some children never develop chronic ear disease, despite being in a high-risk category for contracting it," Dr Bialasiewicz said.
"By focusing on the microbiomes in the upper respiratory tracts of disease-resistant kids, we could investigate the ecological networks of bacterial interactions that seemed to be working together to protect against the condition.
"It was clear that these two groups of bacteria needed to not only be present, but to be interacting with each other, to provide protection from middle ear infections."
Dr Bialasiewicz said they were hoping to use this information to figure out what the exact mechanism of protection is, and then mimic it in the very young children, as a therapy or a preventative measure.
"This could take the form of a molecule that can be used as a drug for treatment, or as a protective probiotic so that these 'good' bacteria can be seeded in the nose early enough to offer protection against the incoming 'bad' bacteria," he said.
Dr Andrea Coleman, who completed her PhD work on the project this year, said the research provided a new perspective on how middle ear infections develop and could pave the way for new treatments.
"Chronic middle ear infections can affect between one third to one half of Aboriginal and Torres Strait Islander children, which is far above the four per cent threshold that the World Health Organisation considers as a disease needing urgent public health action," Dr Coleman said.
"This disease can cause hearing loss and can have life-long impacts on speech and language development, education, and future employment prospects, and in Aboriginal and Torres Strait Islander populations contributes to the wide gap in educational and employment outcomes."
The study investigated the microbiomes of 103 children aged two to seven from two north Queensland communities.
Dr Bialasiewicz said chronic middle ear infections resulting in hearing loss was a major problem with Indigenous and other disadvantaged populations globally.
"Our discovery could be applied across the world, helping improve health and reducing the disadvantage gap for a wide range of people," he said.
The team has acknowledged the support of the Deadly Ears team, the Queensland Health's statewide Aboriginal and Torres Strait Islander Ear Health Program doing on-the-ground treatment and education, as well as the generous assistance of parents and children within the participating communities.
Andrea Coleman, Julian Zaugg, Amanda Wood, Kyra Cottrell, Eva Grahn Håkansson, Jasmyn Adams, Matthew Brown, Anders Cervin, Seweryn Bialasiewicz.
Upper Respiratory Tract Microbiome of Australian Aboriginal and Torres Strait Islander Children in Ear and Nose Health and Disease
. Microbiology Spectrum, 2021; 9 (2) DOI:
10.1128/Spectrum.00367-21
Global Temperatures Over Last 24,000 Years Show Today's Warming 'Unprecedented'
A University of Arizona-led effort to reconstruct Earth's climate since the last ice age, about 24,000 years ago, highlights the main drivers of climate change and how far out of bounds human activity has pushed the climate system.
The study, published this week in Nature, had three main findings:
It verified that the main drivers of climate change since the last ice age are rising greenhouse gas concentrations and the retreat of the ice sheets.
It suggests a general warming trend over the last 10,000 years, settling a decade-long debate about whether this period trended warmer or cooler in the paleoclimatology community.
The magnitude and rate warming over the last 150 years far surpasses the magnitude and rate of changes over the last 24,000 years.
"This reconstruction suggests that current temperatures are unprecedented in 24,000 years, and also suggests that the speed of human-caused global warming is faster than anything we've seen in that same time," said Jessica Tierney, a UArizona geosciences associate professor and co-author of the study.
Tierney, who heads the lab in which this research was conducted, is also known for her contributions to the Intergovernmental Panel on Climate Change reports and climate briefings for the U.S. Congress.
"The fact that we're today so far out of bounds of what we might consider normal is cause for alarm and should be surprising to everybody," said lead study author Matthew Osman, a geosciences postdoctoral researcher at UArizona.
An online search of "global temperature change since the last ice age" would produce a graph of global temperature change over time that was created eight years ago.
"Our team's reconstruction improves on that curve by adding a spatial dimension," Tierney said.
The team created maps of global temperature changes for every 200-year interval going back 24,000 years.
"These maps are really powerful," Osman said. "With them, it's possible for anyone to explore how temperatures have changed across Earth, on a very personal level. For me, being able to visualize the 24,000-year evolution of temperatures at the exact location I'm sitting today, or where I grew up, really helped ingrain a sense of just how severe climate change is today."
There are different methods for reconstructing past temperatures. The team combined two independent datasets -- temperature data from marine sediments and computer simulations of climate -- to create a more complete picture of the past.
The researchers looked at the chemical signatures of marine sediments to get information about past temperatures. Because temperature changes over time can affect the chemistry of a long-dead animal's shell, paleoclimatologists can use those measurements to estimate temperature in an area. It's not a perfect thermometer, but it's a starting point.
Computer-simulated climate models, on the other hand, provide temperature information based on scientists' best understanding of the physics of the climate system, which also isn't perfect.
The team decided to combine the methods to harness the strengths of each. This is called data assimilation and is also commonly used in weather forecasting.
"To forecast the weather, meteorologists start with a model that reflects current weather, then add in observations such as temperature, pressure, humidity, wind direction, and so on to create an updated forecast," Tierney said.
The team applied this same idea to past climate.
"With this method, we are able to leverage the relative merits of each of these unique datasets to generate observationally constrained, dynamically consistent and spatially complete reconstructions of past climate change," Osman said.
Now, the team is working on using their method to investigate climate changes even farther in the past.
"We're excited to apply this approach to ancient climates that were warmer than today," Tierney said, "because these times are essentially windows into our future as greenhouse gas emissions rise."
Matthew B. Osman, Jessica E. Tierney, Jiang Zhu, Robert Tardif, Gregory J. Hakim, Jonathan King, Christopher J. Poulsen.
Globally resolved surface temperatures since the Last Glacial Maximum
. Nature, 2021; 599 (7884): 239 DOI:
10.1038/s41586-021-03984-4
Global River Database Documents 40 Years Of Change
A first-ever database compiling movement of the largest rivers in the world over time could become a crucial tool for urban planners to better understand the deltas that are home to these rivers and a large portion of Earth's population.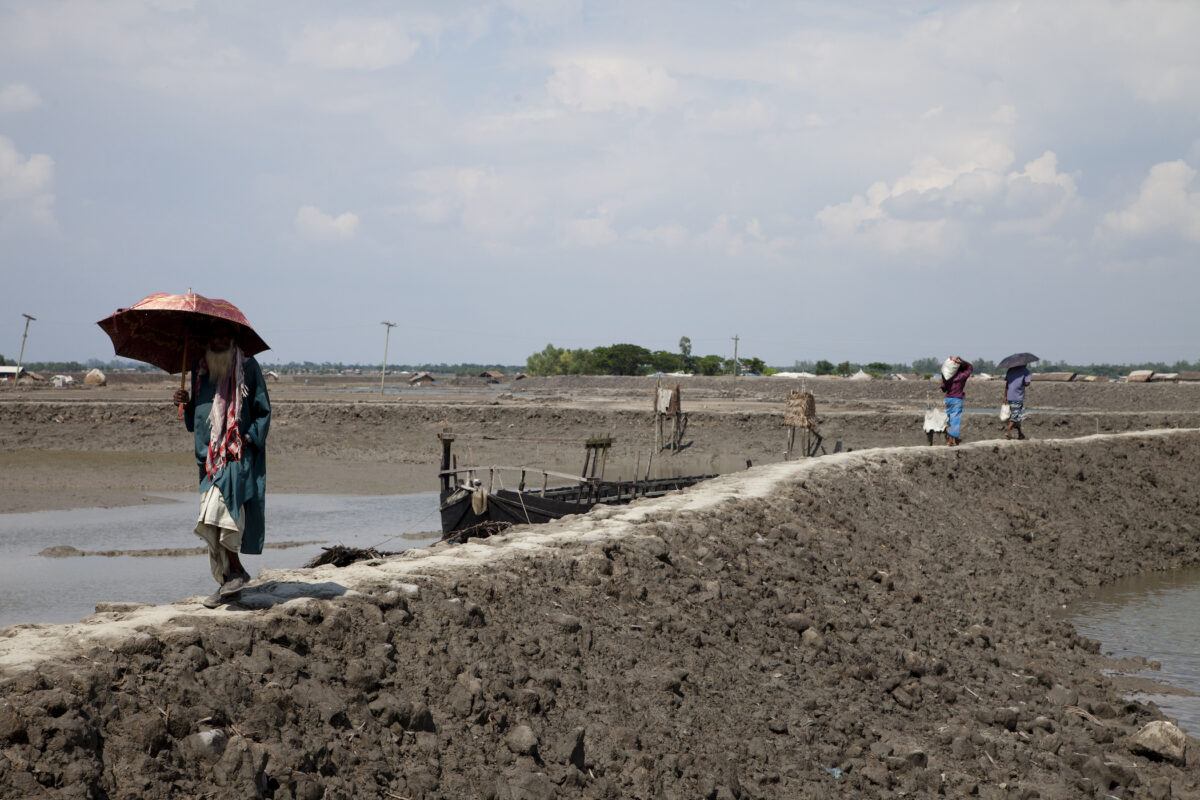 The database, created by researchers at The University of Texas at Austin, uses publicly available remote sensing data to show how the river centrelines of the world's 48 most threatened deltas have moved during the past 40 years. The data can be used to predict how rivers will continue to move over time and help governments manage population density and future development.
"When we think about river management strategies, we have very little to no information about how rivers are moving over time," said Paola Passalacqua, an associate professor in the Cockrell School of Engineering's Department of Civil, Architectural and Environmental Engineering who leads the ongoing river analysis research.
The research was published today in Proceedings of the National Academy of Sciences.
The database includes three U.S. rivers, the Mississippi, the Colorado and the Rio Grande. Although some areas of these deltas are experiencing migration, overall, they are mostly stable, the data show. Aggressive containment strategies to keep those rivers in their place, especially near population centres, play a role in that, Passalacqua said.
Average migration rates for each river delta help identify which areas are stable and which are experiencing major river shifts. The researchers also published more extensive data online that includes information about how different segments of rivers have moved over time. It could help planners see what's going in rural areas vs. urban areas when making decisions about how to manage the rivers and what to do with development.
The researchers leaned on techniques from a variety of disciplines to compile the data and
published their methods online
. Machine learning and image processing software helped them examine decades' worth of images. The researchers worked with Alan Bovik of the Department of Electrical and Computer Engineering and doctoral student Leo Isikdogan to develop that technology. They also borrowed from fluid mechanics, using tools designed to monitor water particles in turbulence experiments to instead track changes to river locations over the years.
"We got the idea to use tools from fluid mechanics while attending a weekly department seminar where other researchers at the university share their work," said Tess Jarriel, a graduate research assistant in Passalacqua's lab and lead author of the paper. "It just goes to show how important it is to collaborate across disciplines."
Rivers that have high sediment flux and flood frequency move more as it is in their nature and part of an important trade-off that underpins Passalacqua's research.
By knowing more about these river deltas where millions of people live, planners can have a better idea of how best to balance these trade-offs. Passalacqua, as well as researchers in her lab, have recently published research about these tradeoffs between the need for river freedom and humanity's desire for stability.
Passalacqua has been working on this topic for more than eight years. The team and collaborators are in the process of publishing another paper as part of this work that expands beyond the centerlines of rivers and will also look at riverbanks. That additional information will give an even clearer picture about river movement over time, with more nuance, because sides of the river can move in different directions and at different speeds.
The research was funded through Passalacqua's National Science Foundation CAREER award; grants from the NSF's Ocean Sciences and Earth Sciences divisions; and Planet Texas 2050, a UT Austin initiative to support research to make communities more resilient. Co-authors on the paper are Jarriel and postdoctoral researcher John Swartz.
Teresa Jarriel, John Swartz, Paola Passalacqua.
Global rates and patterns of channel migration in river deltas
. Proceedings of the National Academy of Sciences, 2021; 118 (46): e2103178118 DOI:
10.1073/pnas.2103178118
Can't Find Your Keys?; You Need A Chickadee Brain
For the first time, researchers have shown that there is a genetic component underlying the amazing spatial memories of Mountain Chickadees. These energetic half-ounce birds hide thousands of food items every fall and rely on these hidden stores to get through harsh winters in the mountains of the West. To find these caches, chickadees use highly specialized spatial memory abilities. Although the genetic basis for spatial memory has been shown for humans and other mammals, direct evidence of that connection has never before been identified in birds.
These findings were just published in the journal Current Biology. The research is a collaboration among scientists from the Cornell Lab of Ornithology, the University of Colorado Boulder, the University of Nevada, Reno, and the University of Oklahoma.
"We all use spatial memory to navigate our environment," says lead author Carrie Branch at the Cornell Lab of Ornithology. "Without memory there's no learning and an organism would have to start from scratch for every task. So, it really is life and death for these birds to be able to remember where they stashed their food. We've been able to show that natural selection is shaping their ability to remember locations."
If natural selection (survival of the fittest) is shaping chickadee memory, certain criteria have to be met. There has to be variation in the trait: some chickadees are indeed better than others at re-finding their stores. There has to be a fitness advantage: birds that perform better on a spatial memory task are more likely to survive and produce offspring. Importantly, variation in the trait must have a genetic basis.
"Environment does still matter a lot in terms of shaping behavior, but our work here suggests that genes may create the brain structures, and then experience and learning can build on top of that," Branch explains.
How do you measure a chickadee's memory? Senior author Vladimir Pravosudov and his team at the University of Nevada, Reno, designed arrays of "smart" feeders to measure memory in a population of wild Mountain Chickadees in California's Sierra Nevada mountains. Each feeder is equipped with radio frequency identification sensors. The 42 birds tested were fitted with leg tags the size of a grain of rice which give off an identifying signal. Each bird was assigned to one of the eight feeders in each array. The feeder sensor reads the bird's ID tag and if it's the matching feeder for that individual, a mechanism opens the door, and the bird gets a seed. The scientists then tracked how many tries it took before the birds consistently went to the correct feeder.
"This is an effective system to test spatial learning and memory in hundreds of wild chickadees in their natural environment," said Pravosudov. "We have previously shown that even very small variations in performance are associated with differences in survival."
To understand the connection between spatial memory and genetic architecture, co-authors Georgy Semenov and Scott Taylor at the University of Colorado Boulder, sequenced Mountain Chickadee genomes.
"We used two methods to link genetic variation with spatial memory in chickadees," said Semenov. "In the traditional genome-wide approach, we compared genetic data across individuals, from those that performed well on the spatial learning and memory task to those that performed poorly. We did the same comparison with a new machine learning algorithm. Both methods showed hundreds of differences associated with spatial memory. Many of the variations in the genomes turned up in areas known to be associated with learning, memory, and neuron development in the brain."
The authors say many questions remain about the influence of spatial memory itself, including what role it may play in the female's choice of a mate.
This research was supported by grants to the University of Nevada, Reno, and to the University of Colorado Boulder, from the National Science Foundation and by a Rose Postdoctoral Fellowship from the Cornell Lab of Ornithology.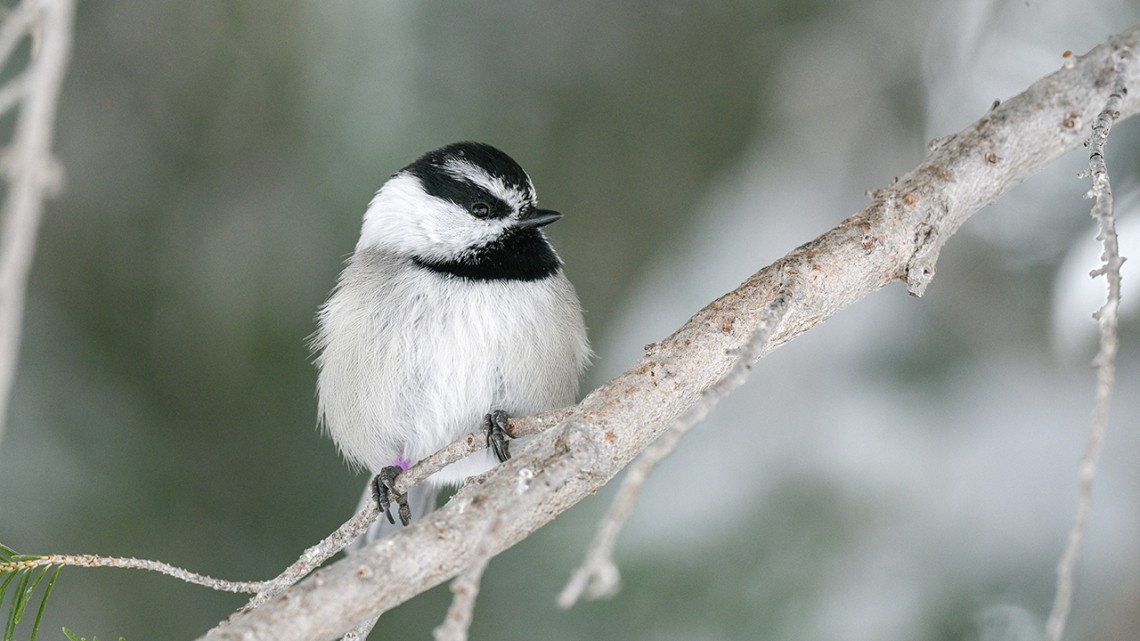 A mountain chickadee. Photo: Vladimir Pravosudov/Provided.
Carrie L. Branch, Georgy A. Semenov, Dominique N. Wagner, Benjamin R. Sonnenberg, Angela M. Pitera, Eli S. Bridge, Scott A. Taylor, Vladimir V. Pravosudov. T
he genetic basis of spatial cognitive variation in a food-caching bird
. Current Biology, 2021; DOI:
10.1016/j.cub.2021.10.036
Disclaimer: These articles are not intended to provide medical advice, diagnosis or treatment. Views expressed here do not necessarily reflect those of Pittwater Online News or its staff.