inbox and environment news: Issue 517
November 7 - 13, 2021: Issue 517
Good Luck To All Those Sitting HSC Exams This Week
Good luck and best wishes to all HSC students sitting their exams.
There are many pathways to goals, of which the HSC is just one, and we wish you the very best of luck as you near the end of your school year and look to the opportunities ahead.
You're sharing your experience with other students who have also had an unusual year, with changes due to coronavirus, and together you've proved adaptable and resilient and we congratulate you on that.
Please remember to eat, sleep, take a swim or do a meditation when you need to - or even as part of going through your program of 'things to be done' over the coming days. Then it will be time to spread your summer wings!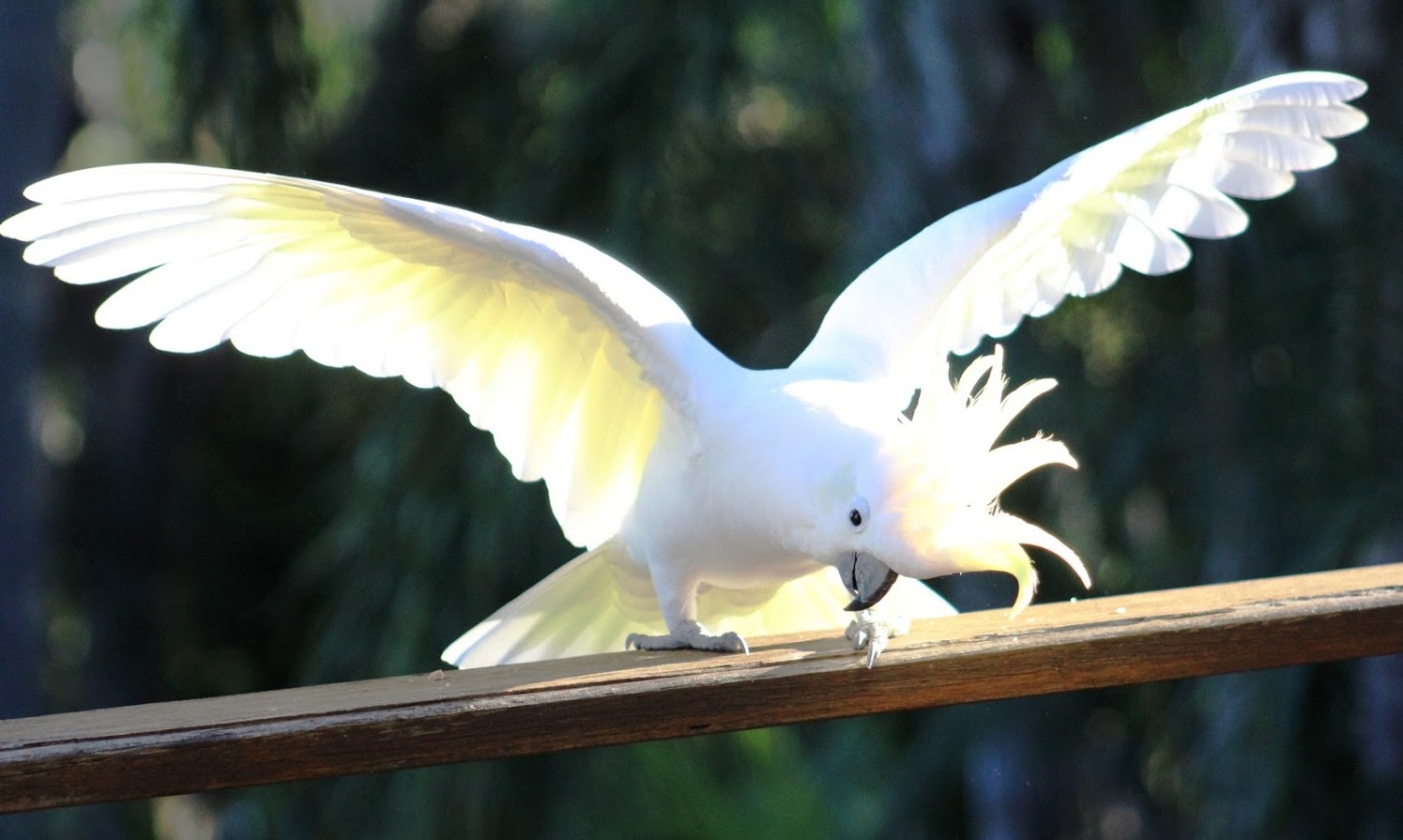 Covid-Safe HSC Exam Rules
HSC written exams will run from 9 November to 3 December with strict COVID-safe exam protocols in place. These protocols will be updated if the Health advice changes.
Students must not attend an exam if they have:
any cold or flu-like symptoms (fever, cough, sore/scratchy throat, shortness of breath, loss of taste or sense of smell).
been tested for COVID-19 and have not yet received their test result
been directed by NSW health to self-isolate
recently tested positive for COVID-19 and are still required to self-isolate.
Students can apply for illness and misadventure if they can't attend an exam because they:
have COVID-19 symptoms
have an exam cancelled
are required to self-isolate.
A medical certificate or other evidence will be required.
Comprehensive COVID-safe exam protocols supported by NSW Health have been provided to schools. Principals can access the protocols via Schools Online.
The following advice is an overview of how written exams will be run to protect the health and safety of everyone involved.
Vaccination advice
Students
HSC students are strongly encouraged to be fully vaccinated in time for their exams.
Make a booking via the COVID-19 Vaccine Eligibility Checker.
Presiding officers, supervisors and school staff
All school and HSC supervision staff must be fully vaccinated before written exams start on 9 November.
You need to book an appointment to get vaccinated.
Masks
HSC students and exam staff must wear a face mask inside the exam room and while waiting to enter the exam room, unless they have a medical exemption.
By wearing a face mask during the HSC exams, students will reduce their risk of contracting COVID, of transmitting COVID-19 to others, and of being classified as a close contact should there be a COVID positive case in one of exams.
Students can only remove their face mask momentarily if they need to adjust it or drink water.
What happens if a student refuses to wear a mask?
Wearing a face mask is a condition of entry, so refusing to wear one is a breach of exam rules and the student will not be allowed to complete the exam.
This may mean that the student is not eligible for the HSC or an ATAR.
Exemptions
If a student cannot wear a mask because of a disability, physical or mental health illness or condition, they must provide their principal with and carry to all exams either:
a medical certificate or letter signed by a registered health practitioner (eg a doctor) or a registered NDIS provider
OR a statutory declaration.
Arrival protocols
Students must:
report directly to their designated exam room/screening area
follow school check-in processes
stand a minimum of 1.5 metres apart while waiting for screening and before entering the exam room
use hand sanitiser as they enter the exam room
not interact in groups before or after exams.
Student screening
Students will be screened using their school sector's protocols. This will include asking the student:
if they have any flu-like symptoms (fever, cough, sore/scratchy throat, shortness of breath, loss of taste or sense of smell)
if they have been tested for COVID-19 and haven't received their negative test result yet
if they are required to self-isolate.
Students who provide negative COVID-19 test results can sit the exam, except those who have been asked by NSW Health to self-isolate. 
Temperature checking will NOT be used to screen students.
Flu-like symptoms Before an exam
Students or exam staff with flu-like symptoms or who have been advised to isolate by NSW Health must:
not attend the exam
contact their school/manager immediately
get tested.
Parents with questions about their child attending an exam should contact their school or relevant sector authority:
NSW Department of Education
Catholic system authority or Catholic Schools NSW
Independent schools: contact the school directly.
At the exam centre
Students who show flu-like symptoms at the exam centre will be asked to leave immediately.
The student must be isolated and collected from school.
The school delegate must advise the student to get tested for COVID-19 and to seek medical advice. Students need evidence to support any illness/misadventure application they submit.
Hygiene and cleaning
All students and exam staff must practice good personal hygiene at the exam centre, including:
regularly hand washing or sanitising
coughing and sneezing into their elbow
avoiding touching their face.
Exam rooms will be cleaned each day and hygiene supplies, including hand sanitiser and alcohol wipes, will be available in each exam room.
Students should wipe down chairs at the end of their exam and place the wipe in the bins provided as they leave the exam room. A hygiene marshal or supervisor will wipe down desks after exams.
Students and staff must not share stationery or other items.
Physical distancing
Exam rooms
Exams must be held in well ventilated spaces with a minimum 1.5 metre distance between students.
HSC exams in a hall should have doors and windows open to allow a high level of ventilation.
Exam group sizes will be kept small, where possible. Limiting student numbers per room ensures that in the event of a confirmed case, fewer students will be identified as close contacts.
HSC exam rooms will be isolated from the rest of the school, where possible.
Supervisors must maintain 1.5 metre distance wherever possible.
Other areas
Students and exam staff should keep a 1.5 metre distance at arrival and departure points and during breaks.
All reasonable steps should be taken to prevent the mingling of student cohorts and staff from different schools. This includes separate exam rooms and screening areas for visiting students.
Students with known illnesses
Students with a clinical history or known illness that may present as a COVID-19-like symptoms need to provide their school with written evidence from their doctor that the symptoms they are displaying are of a known medical condition.
A negative COVID-19 test is recommended as a precaution. Any change in symptoms may warrant repeat COVID-19 testing, especially if new COVID-19-like symptoms develop.
Border closures
Students who are unable to attend an exam due to international or state border closures should contact overseas@nesa.nsw.edu.au or call (02) 9367 8183.
School closures and alternative venues
The principal is responsible for developing and implementing contingency plans to minimise disruption to exams due to a COVID-related school closure. This may include identifying an alternative venue.
Alternative venues will be close to the school or on school grounds and must meet COVID-safe protocols.
Long Reef: Special By Any Measure
Published November 4, 2021 by Pittwater Pathways, John Illingsworth
Long Reef – Special by any measure.
The title says it all.
The Long Reef headland and shore platform is one of the most visited and most interesting on the Sydney coast. It has been an Aquatic Reserve for 41 years and explored by thousands of people viewing the wonderful biology and marine ecology described by Prof Dakin, Isobel Bennett, and Elizabeth Pope in numerous editions of their Australian Seashores.
Not only does it have a wealth of inter-tidal life forms but the geology of the headland has intrigued observers since the earliest days of settlement. Prior to that Aboriginal people used the area as a supermarket and have left their trace. No doubt they had stories about this major promontory but regrettably these have been lost in time.
In this 35 minute video we travel right around the headland from Dee Why Lagoon to Fishermans Beach with Dr Peter Mitchell who relates the geologic story and in passing, challenges a number of conventional interpretations about the strata we see. Naturalist Phil Colman has haunted the reef for decades and contributes insights into the dynamics of life in the inter-tidal zone.
Our stories are not complete. Quite likely a number of our points are wrong. But that is one of the attractions of a place like this where all previous tales can be challenged and anyone, including you, can make new observations that will test traditional knowledge.
We hope you enjoy the journey, and look forward to the next generation telling a better tale.
Decorative Paint Work. Artisans Of Australia.
Published by NFSA November 1, 2021
From the Film Australia Collection. Made by Film Australia 1986. Directed by Keith Gow. Interior decorators and restorers Elizabeth Stevens and Christine Cooke demonstrate their skills restoring the Victorian and Art Deco decorative paintwork at Vila Alba in Kew and in private homes in Hawthorn and Toorak, Melbourne, all built in the 1880s. The film shows many beautiful, traditional decorative techniques, including stencilling, marbling, wood graining, simulated tortoiseshell and porphyry, and gold gilding.
Free Training To Support Push For The Bush This Summer
November 5, 2021
Young people are being encouraged to skill up this summer and support the regions with 10,000 free training places across more than 800 courses now available to study.
The NSW Government today launched its Summer Skills program, offering free training in critical industries delivered by TAFE NSW and 120 registered training providers.
Deputy Premier and Minister for Regional NSW Paul Toole said in-demand short courses including construction, agriculture, hospitality, animal studies, shearing and wool harvesting, were available to study for free for people aged 16-24 years.
"We're encouraging young people to go bush and combine learning with on-the-job experience this summer to support regional industries," Mr Toole said.
"Now is the perfect time to get out, go and pick fruit in the regions, learn how to make a great coffee working for a local cafe or lend a hand to our farmers with free training funded by the NSW Government."
Minister for Skills and Tertiary Education Geoff Lee said it was a great opportunity for young people to take advantage of new freedoms in NSW.
"It's been a challenging period especially for our young people, which is why we're committed to skilling them up to take on a job anywhere in NSW ahead of a bumper summer," Mr Lee said.
"This is about giving school leavers a leg up in their career and the opportunity to put their skills to use after what has been a challenging year."
Minister for Regional Youth Bronnie Taylor said the program will ensure young people have the confidence and skills they need for the next steps in their life.
"Our young people have really felt the impacts of this pandemic, whether it was having to learn from home, losing their part-time job or not being able to catch up with their mates," Mrs Taylor said.
"This program is great news for our young people and will open so many future employment opportunities close to home, ensuring our rural and regional communities continue to thrive."
Celebrity Chef and Thankful4Farmers ambassador Matt Moran said encouraging young people to explore the regions and learn new skills was a great solution to the skills shortages the regions are facing.
"This is a fantastic opportunity to have a fun-filled adventure in our backyard, while also making a real difference in the community, learning valuable skills and forging new friendships along the way," Mr Moran said.
Summer Skills program is funded under the joint Federal and State JobTrainer program and is available to people aged 16 to 24 who have left school and are living or working in NSW.
Summer Skills short courses include:
Accounting
Agriculture
Animal Studies
Hospitality
Construction
Process Manufacturing
Transport and Logistics
Shearing and Wool Harvesting
Drone Essentials
Care Roles Skillset
Find out more about the Summer Skills program
Online Service To Match Jobseekers To Jobs
Thousands of job-seekers will have access to free career guidance and employment advice to help match their skills to job growth trends, thanks to an $11.4 million investment from the NSW Government.
In launching Careers NSW today, Premier Dominic Perrottet said the online service aimed to get people into work faster with tailored assistance that included access to volunteer industry experts in emerging and critical industries.
"NSW is the State of opportunity and has attracted businesses and industries from all over the world, strengthened by investments including the Aerotropolis, and our record infrastructure boom," Mr Perrottet said.
"Careers NSW will supercharge our pandemic recovery by ensuring every jobseeker in NSW has online access to career advice regardless of their experience or education, so they can take advantage of the jobs of the future."
One-on-one access to dedicated careers specialists and more than 40 industry volunteers will be available in a pilot across four regions - Western Sydney, South Western Sydney, the Mid North Coast and the state's North West - ahead of the full rollout in 2022.
Minister for Skills and Tertiary Education Geoff Lee said the pilot will initially target 10,000 people in key regions and scale up to include school students from the middle of next year.
"The Careers NSW service will make lifelong career information accessible for all people seeking to upgrade skills or change careers and guide them to the industries offering employment and opportunities," Mr Lee said.
"The pilot program launching today enables residents in four priority regions to book appointments on the Service NSW website, receive tailored advice with a careers specialist and/or talk to an expert already working in the industry they're looking to enter to set them on a pathway to employment success."
Minister for Digital and Customer Service Victor Dominello said customers could access a self-service portal which contains a number of resources designed to help people identify their skills, passions and values, as well as learn about prospective industries.
"People want to make informed decisions about their career path, which is why we're making it easier to explore the industries and occupations they are interested in and the opportunities they present," Mr Dominello said.
"This includes the ability for customers to compare courses and academic providers and find the study option that suits their learning preferences and location."
Careers NSW was a key recommendation in the Review of the NSW vocational education and training sector led by Mr David Gonski AC and Professor Peter Shergold AC, released earlier this year.
Professor Peter Shergold AC said Careers NSW will help people navigate their lifetime employment journey.
"It will also be the cornerstone of a comprehensive state-based career information and guidance ecosystem that will support people to make informed decisions," Professor Shergold said.
Scholarships Open For Vulnerable Youth
Some of the state's most disadvantaged young people will be supported to achieve their academic aspirations as part of the NSW Government's Youth Development Scholarships program.
Minister for Families, Communities and Disability Services Alister Henskens said applications are now open for the $1,000 scholarships to students in Years 10, 11 and 12 or TAFE equivalent.
"A good education is the foundation for a better future. This program supports disadvantaged students by reducing financial barriers so they may engage in study," Mr Henskens said.
"It is about giving young people who need support a helping hand. These scholarships will help students achieve their educational dreams."
The program supports young people living in social housing or on the housing register, students receiving private rental assistance, or those living in supported accommodation or out-of-home care.
The funds can be used to help pay for education-related expenses such as textbooks, IT equipment and internet access.
Minister for Education and Early Childhood Learning Sarah Mitchell said more than 3,300 students have been supported by the scholarship program since it was established in 2017.
"Fires, floods and COVID-19 have posed significant social and economic challenges for our communities, and have particularly affected young people," Ms Mitchell said.
"These grants will help reduce the financial burden for more students so they can focus on their studies."
The Youth Development Scholarships program is part of Future Directions for Social Housing in NSW, a ten-year plan to drive better outcomes for social housing tenants.
Applications will close at 5:00pm, 18 February 2022.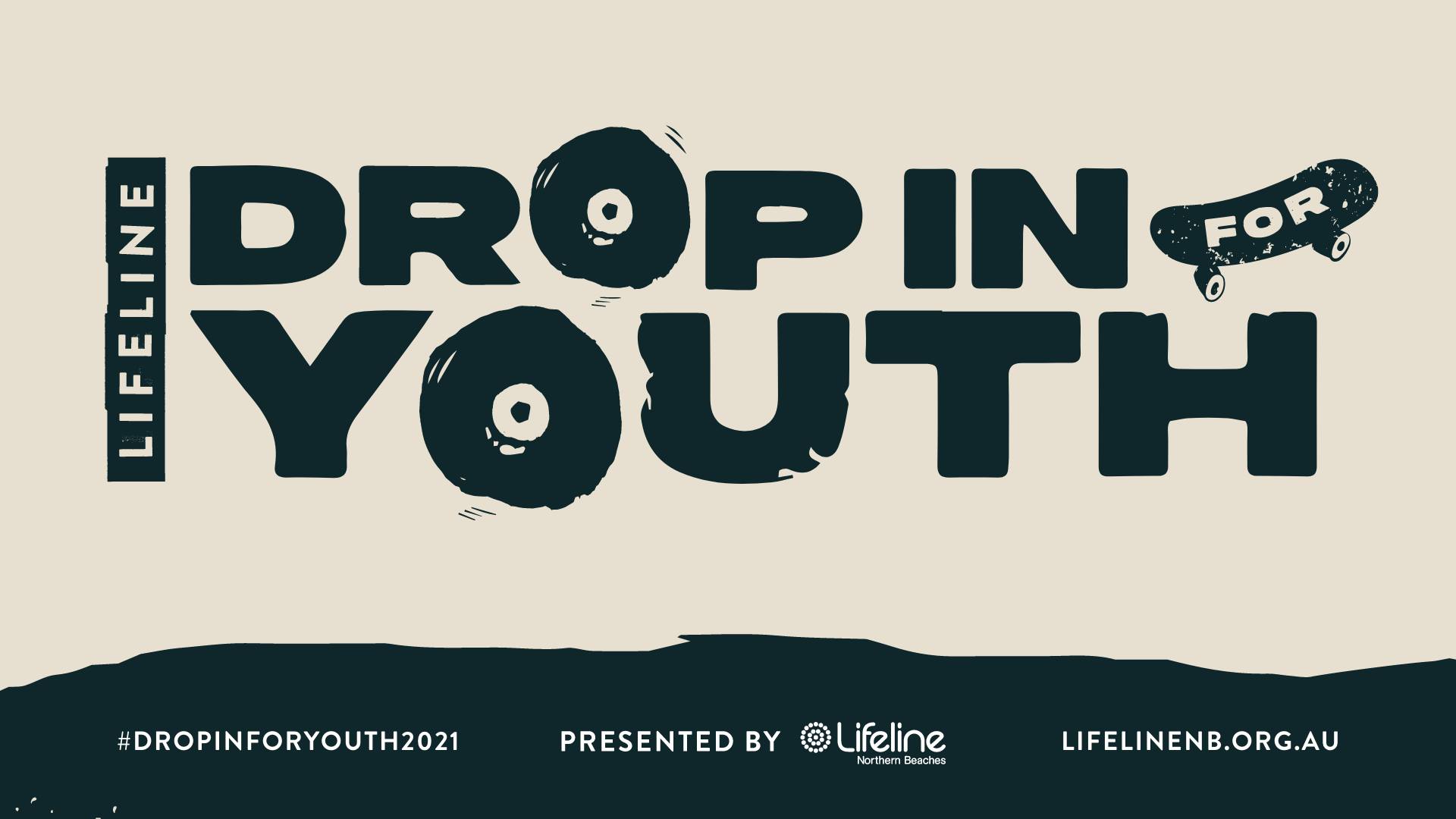 JOIN Ruby "Rockstar" Trew at DROP IN for YOUTH 2021
SKATE VERT COMP
+ Skate Park Fun - BEST Limbo, Highest Ollie, Board Jump and Trick Jam
OVER $10,000 in CASH - PRIZES - GIVEAWAYS to be WON!
DJ - FOOD TRUCKS - CAFE
SATURDAY 11 DECEMBER 2021 9:30AM
@MONA VALE SKATE PARK, 1604 Pittwater Road, Mona Vale
Saturday, 11 December 2021; 09:30 am- $15 entry online. $20 entry on event day, rego opens 9:30am. Vert Comp kicks off 10:30am.
Tickets: https://lifelinenb.grassrootz.com/drop-in-for-youth-2021
SKATE VERT COMP Kicks off 10:30am
Divisions:
- 6 & Under - Girls and Boys
- 8 & Under - Girls and Boys
- 12 & Under - Girls and Boys
- 16 & Under - Girls and Boys
- Open Women's - All Ages
- Open Men's - All Ages
- Masters 45+ - Women's and Men's
EVENT T&C's
Participants can only compete in a single category for the event. Age Group participants are competing for prizes. Entry into the Open category is for anyone who wants to compete for prize money.
Open and Masters participants are competing for ca$h and GLORY!
Skate Park Fun - BEST Limbo, Highest Ollie, Board Jump and Trick Jam competitions are for everyone to have some fun!
Presented by: Avalon Youth Hub - Business Education Network (THE BEN) - Hurley ANZ - Lifeline Northern Beaches - Modest Eyewear Co - Monster Skate Park - Rotaract - Skater HQ
Lifeline Northern Beaches is offering FREE face-to-face counselling at the Avalon Youth Hub for people aged 15-24. Counselling is safe and confidential, and our service is available with or without a referral. For more information, visit www.lifelinenb.org.au/avalon-youth-hub. To book an appointment, call Lifeline Northern Beaches on 9949 5522 or email counselling@lifelinenb.org.au
Opportunity: The Search Begins For The Next Generation Of VFX And Animation Artists
The program offers eight traineeships with leading VFX and creative digital studios Animal Logic, Cutting Edge, and Plastic Wax on board in 2022. The traineeships aim to develop career pipelines in NSW's fast-growing VFX and animation sector.
Minister for the Arts, Don Harwin said the program will support the skills of local talent in digital production as NSW's film industry continues to grow.
"The NSW Government's contribution of $160,000 to the Screen NSW Animation and VFX Traineeship Program will fund training and mentoring in a professional industry environment to ensure that NSW continues to develop its world-class VFX industry and talent," Mr Harwin said.
"The NSW Government continues to invest in the screen production sector, from project development to post-production and visual effects with almost $100 million committed in 2020/21. With all our 2021 trainees securing ongoing work following their traineeships, this program will ensure a pool of talented emerging practitioners for both local and international animations and VFX productions."
Plastic Wax's General Manager and Executive Producer, Felix Crawshaw said the company is excited to be participating in this year's program.
"VFX and animation is truly a career you get to create, so we fully understand that this initiative is all about connecting young, talented and creative people with meaningful opportunities. We are eager to meet and inspire the 2022 group," Mr Crawshaw said.
Animal Logic's Group Chief Operating Officer, Sharon Taylor said the traineeship will once again benefit emerging artists, practitioners, and participating studios.
"We were proud to see the 2021 trainees contribute to tasks within their teams, pick-up skills and develop their confidence over the six-month program. Congratulations to this year's four trainees and we look forward to welcoming the next group in 2022," Ms Taylor said.
Cutting Edge's Head of Features and Television, Marcus Bolton said the program will help to connect upcoming talent with opportunities in the industry.
"The spirit of this initiative is about connecting opportunities to talent. This year we were proud to find our inaugural trainee Charlie Hart, and now we are excited to open the door for another applicant to get a job at Cutting Edge in 2022. It is exactly what we envisaged the scheme would create," Mr Bolton said.
Screen NSW will provide subsidies to the three NSW host companies to employ trainees in either a creative or technical field for paid, six-month placements. The placement will provide real working experience in film, television, and interactive projects with host companies.
Applications are now open and will close Monday 29 November.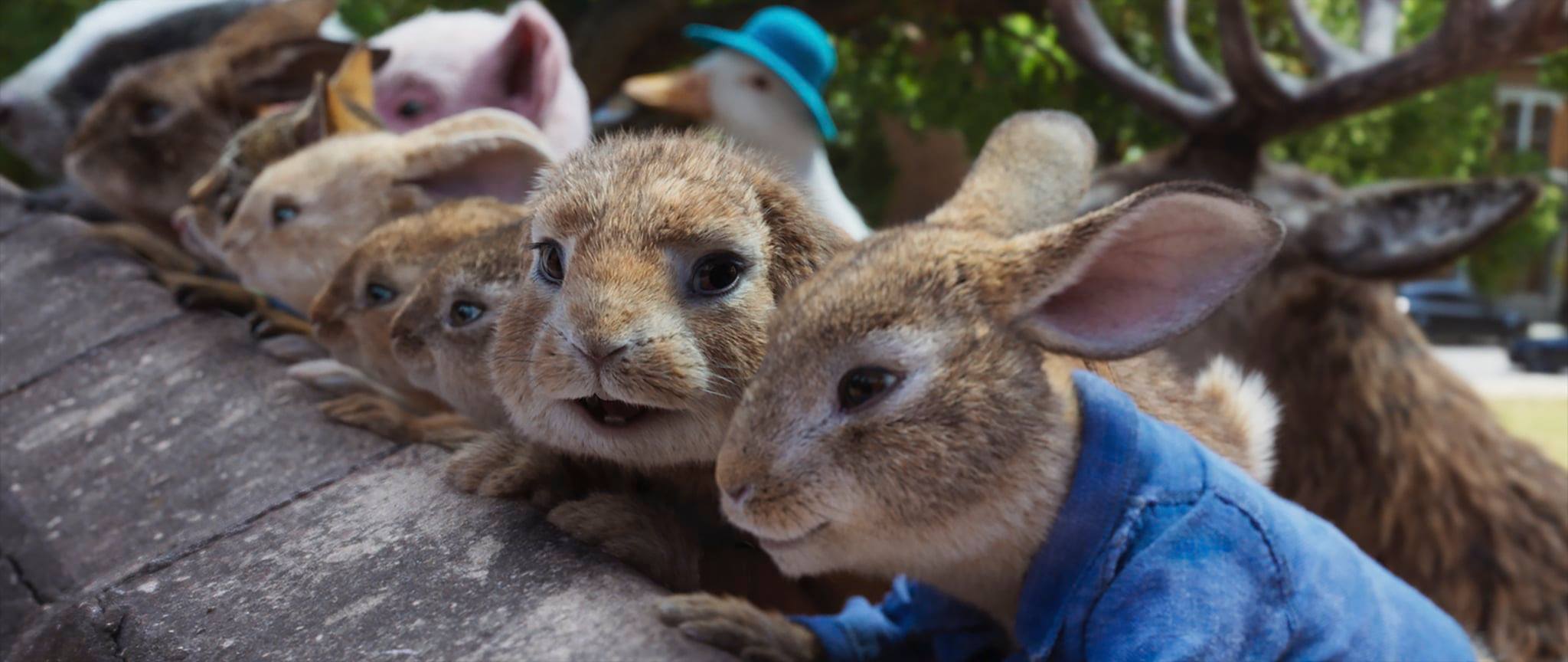 Image credit: PETER RABBIT and all associated characters ™ & © Frederick Warne & Co Limited. PETER RABBIT ™ 2, the Movie © 2021 Columbia Pictures Industries, Inc. All Rights Reserved.

Opportunity: Free Training To Help Hospitality Industry Raise The Bar
Global drinks giant Diageo has enlisted TAFE NSW and the Australian Hotels Association NSW (AHA NSW) to support their 'Raising the Bar' COVID-19 response initiative, offering three free online hospitality licensing courses for existing workers and new entrants to the sector.
The three courses: Statement of Attainment in Responsible Service of Alcohol (RSA), TAFE Statement in NSW Liquor Licensee, and TAFE Statement in NSW Liquor Licensee (Advanced) are targeted to existing industry members to upskill and to drive more workers to hospitality venues in NSW.
In 2020, Diageo Australia pledged $11.5 million to the Down Under instalment of 'Raising the Bar', through iconic Aussie brand Bundaberg Rum. The 'Raising the Bar' fund will invest $11.5 million over two years to help venues in Australia adapt and emerge stronger from the COVID-19 crisis.
Diageo Australia Managing Director Angus McPherson said the fund has already provided thousands of venues across the country with targeted support which includes practical equipment to promote safe indoor and outdoor socialising.
"The first phase of Raising the Bar supported venues with funds for much-needed equipment to re-open, such as hand sanitiser dispensers, temperature scanners and personal protective equipment," Mr McPherson said.
"We are now excited to offer the industry access to free digital training through TAFE NSW to help our hospitality workers understand complicated legislation and compliance and support their business from the bottom up."
TAFE NSW Teacher of Tourism and Hospitality Monique Fors said the free courses are delivered online and are available to anyone across the state who wants to learn how to comply and understand NSW liquor laws.
"These courses offer a great opportunity for people to upskill, whether you wish to become a compliant licensee, approved manager, club secretary, or simply require an RSA to secure bar and wait staff roles," Ms Fors said.
"As the online courses are self-paced, they can be picked up at any time of the day or week, such as in between work shifts."
AHA NSW CEO John Whelan said offering the industry free training in mandatory areas will ease a little of the economic burden experienced over the last 18 months.
"Support like the 'Raising the Bar' initiative is exactly what we need to help our hotels get back on their feet, employing people and contributing to the Australian economy," Mr Whelan said.
"A large portion of this funding will see training for the next generation of leadership in the hotel sector. It will see managers provided with the same training as licensees and will vastly improve pub operations."

ARTDECKO 2021 People's Choice Awards Announced And Their Inspiration Revealed
Friday November 5, 2021
The People's Choice Awards for this year's ARTDECKO exhibition – an exhibition of skateboard art by local young people on the Beaches aged 12-24 has been announced.
This year 346 young people signed up for ARTDECKO and 2,368 votes tallied for the U/18 and O/18 People's Choice Awards.
Northern Beaches Mayor said the annual event is a very popular youth program producing some incredible designs from emerging artists.
"ARTDECKO allows young people to express their creativity, display their artistic ability and then exhibit their finished piece alongside established and emerging artists across the Beaches," Mayor Regan said.
"This program came at a pivotal time during Mental Health Month where young people were doing their best in what was a difficult time.
"Skateart is more popular than ever with the number of entrants almost doubling to previous years. The exhibition was made possible with a new online platform due to lockdown which is a first in the program's history.
"And a special shout out to the Northern Beaches Youth Advisory Group who were heavily involved in the concept, delivery, and promotion of the event which was vital to its success."
The People's Choice and runners up of this year's competition are:
Over 18's:
Aleta Wassell - Burumerring Yanung (Wedge-Tailed Eagle Looking/Watching – pronounced boo-roo-meh-ring yah-noo-ng)
Over 18's runners-up:
Jordan Lee – Skull Candy
Dane Bousfield – KFC Killers
Lucia Talbert – Just Walkin
Under 18's:
Melissa Lamarque - My lockdown buddy
Under-18's runners up:
Finlay Powell – A deck of cards
Aarohi Bansal – Ghibli Films
Monique Wassell – The water, land and their stories
Over 18's People's Choice Winner, 19-year-old Aleta Wassell from Cromer said she was proud to share her story and her culture as a proud Darkinjung woman.
"This work is about the Burumerring that guides me through life and supports me through my decisions and lessons," Ms Wassell said.
"The spirit of a bird that soars so free will always be an inspiration of mine that sits close to my heart. It is a constant reminder to take a second away from my busy day to check in on my loved ones, to help a stranger out, show some kindness and most of all do something small for myself.
I hope to give away a few of the skate decks to young Aboriginal kids learning to skate."
Burumerring Yanung by Aleta Wassell
Under 18's People Choice Winner, 17-year-old Melissa Lamarque from Killarney Heights said her design was inspired by the companionship of her dog during the Sydney lockdown.
"This design is inspired by the Sydney lockdown and the relief that my dog provided when we went on long walks together within the Northern Beaches," Ms Lamarque said.
"Her undivided attention and cuddles really helped me power through these difficult times. We kept each other sane and fit while looking out for each other's mental health."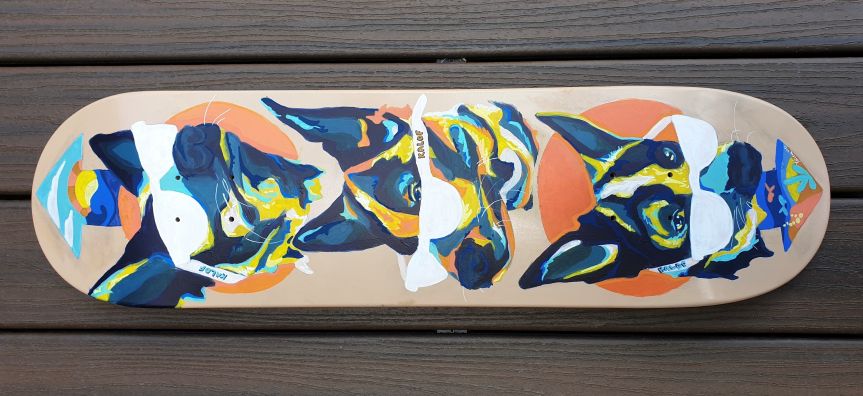 My lockdown buddy by Melissa Lamarque

In addition to the weekly giveaways, the People's Choice winners will receive five customised skateboard decks with their prints on them, courtesy of Skater HQ, who are long time partners with Council on this event.
"Congratulations to all the winners, enjoy your prizes and we look forward to seeing what amazing designs our local young people produce next year," Mayor Regan said.
Council would like to thank local partner organisations, One Eighty, SkaterHQ and Surf Paints for their collaboration in making this exhibition successful.
You can view all the designs in this year's ARTDECKO competition in Council's online exhibition

NESA Media Statement: HSC Major Projects
This means teachers will provide a mark or estimate for their students' major projects in:
Drama
Textiles and Design
Design and Technology
Industrial Technology
Visual Arts
Students will need to submit their projects by the
published due dates
and teachers will have until 22 October to submit marks to NESA.
When providing a mark or estimate, teachers will take into consideration any impact of COVID-19 restrictions on students' work.
Teacher provided marks will be moderated by NESA to ensure equity across the state.
The decision was made to limit the movement of NESA markers within and beyond Greater Sydney and is in line with Health advice for protecting the health and safety of everyone involved in the HSC exams.
The following major projects (that are submitted online) will continue to be marked online by NESA markers (unless an application for special consideration is made):
English Extension 2
Music 1 (compositions)
Music 2 and Extension (compositions and musicology)
Society and Culture Personal Interest Project
The Special Consideration Program is already in place for students completing language oral and performance exams across the state.
Monday 1 November 2021
2022 HSC student entries open.
Friday, 26 November 2021
Year 10 grades and Life Skills outcomes to be submitted (via Schools Online).
Monday, 29 November 2021
Last day to notify NESA that a Year 12 student has met the HSC Minimum Standard
After last HSC written examination
HSC Assessment Ranks released to students via Students Online for 4 weeks.
Stay Healthy - Stay Active: HSC 2021
Stay active, keep connected and look after yourself during the HSC this year!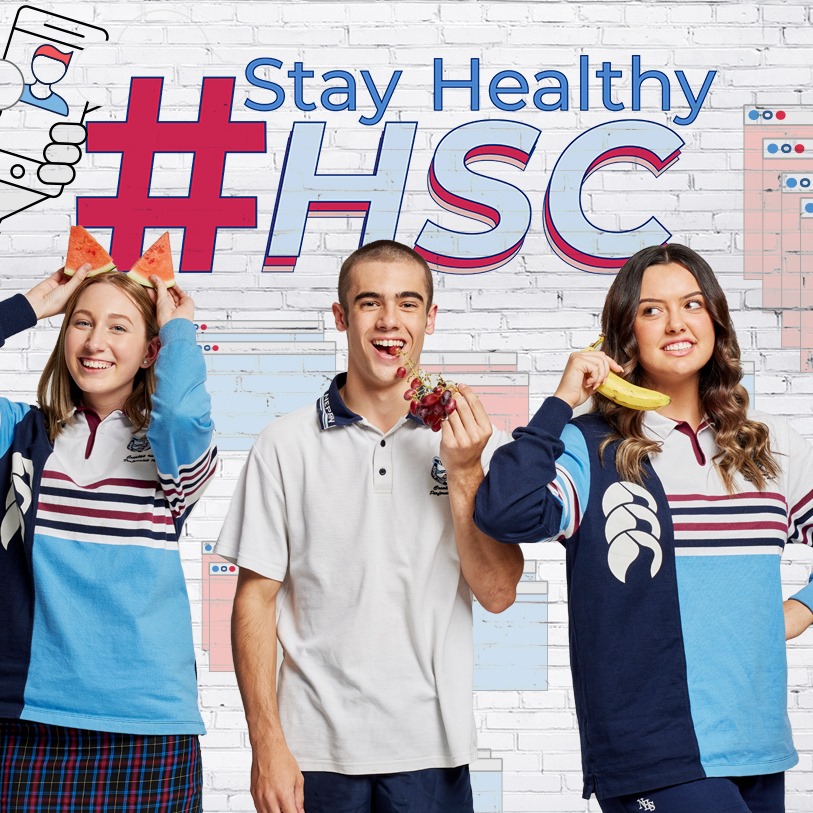 New RFS Helicopters And Aviation Centre Of Excellence For Regional NSW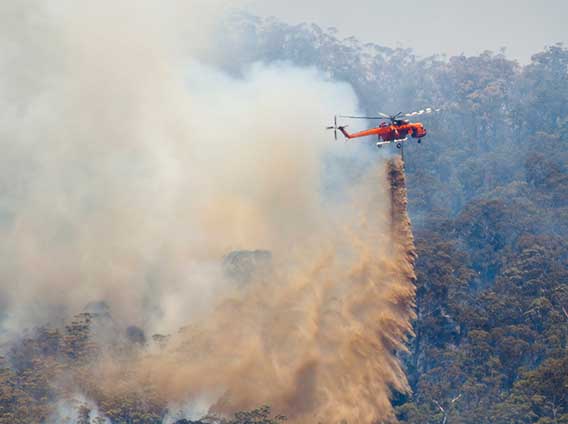 Regional communities across NSW are set to benefit from an enhanced emergency response and investment, as the NSW Government bases NSW Rural Fire Service (RFS) multi-purposed firefighting helicopters at three key regional locations and officially turns the first sod for the RFS Aviation Centre of Excellence.
Premier Dominic Perrottet, Deputy Premier Paul Toole and Minister for Police and Emergency Services David Elliott joined the RFS Commissioner Rob Rogers today to inspect the new base for one of the three helicopters at Dubbo Airport and turn the first sod at the RFS Training Academy.
Mr Perrottet said construction of the new $5.6 million RFS Aviation Centre of Excellence will commence in early 2022, providing a significant boost to the RFS emergency response capabilities.
"The NSW Government is committed to provide the resources and facilities to protect people across the State. The Aviation Centre of Excellence will house four state-of-the-art aviation simulators as well as two dedicated training spaces, 27 accommodation rooms and other amenities," Mr Perrottet said.
Mr Toole said the new Aviation Training Facility is part of the NSW Government's $480 million commitment in response to recommendations of the independent NSW Bushfire Inquiry, including an increase to the capacity of the RFS aviation training.
"Not only will this help drive jobs and growth in regional NSW but it will ensure resources are well positioned to respond in the event of a fire or other emergency in the Central West," Mr Toole said.
Mr Elliott said the three multi-purposed helicopters have been pre-positioned at Tumut, Dubbo and Coffs Harbour to allow for rapid deployment regionally during the bush fire season.
"The RFS aviation capability has grown over recent years and is now the biggest firefighting aviation fleet in the country," Mr Elliott said.
RFS Commissioner Rob Rogers said that the strategic placement of the RFS aviation fleet in three regional locations is particularly important.
"These aircraft will provide additional reassurance for regional NSW communities. It will not only support the NSW RFS during firefighting operations, but also provide other regional emergency services with real time high definition video streams and assist in search and rescue missions," Mr Rogers said.
Becoming Silent; The Sounds Of Birds In Spring Show A Decline
Natural sounds, and bird song in particular, play a key role in building and maintaining our connection with nature -- but a major new study reveals that the sounds of spring are changing, with dawn choruses across North America and Europe becoming quieter and less varied.
An international team of researchers led by the University of East Anglia (UEA) developed a new technique, combining world-leading citizen science bird monitoring data with recordings of individual species in the wild, to reconstruct the soundscapes of more than 200,000 sites over the last 25 years.
Lead author Dr Simon Butler, from UEA's School of Biological Sciences, explained: "The benefits of nature contact are widespread, from improved physical health and psychological well-being to increased likelihood of participating in pro-environmental behaviour.
"Bird song plays an important role in defining the quality of nature experiences but widespread declines in bird populations, and shifts in species' distributions in response to climate change, mean that the acoustic properties of natural soundscapes are likely to be changing. However, historical sound recordings don't exist for most places so we needed to develop a new approach to examine this."
Annual bird count data from North American Breeding Bird Survey and Pan-European Common Bird Monitoring Scheme sites were combined with recordings for over 1000 species from Xeno Canto, an online database of bird calls and songs, to reconstruct historical soundscapes.
The acoustic characteristics of these soundscapes were then quantified using four indices designed to measure the distribution of acoustic energy across frequencies and time. These indices are driven by song complexity and variety across contributing species but quantify the diversity and intensity of each soundscape as a whole.
Commenting on the study, published today in the journal
Nature Communications
, Dr Butler said: "
We found a widespread decline in the acoustic diversity and intensity of natural soundscapes, driven by changes in the composition of bird communities.
"
These results suggest that the soundtrack of spring is getting quieter and less varied and that one of the fundamental pathways through which humans engage with nature is in chronic decline, with potentially widespread implications for human health and wellbeing
.
"Given that people predominantly hear, rather than see, birds, reductions in the quality of natural soundscapes are likely to be the mechanism through which the impact of ongoing population declines is most keenly felt by the general public," he added.
The researchers say the relationship between changes in the structure of bird communities and resultant soundscape characteristics is not easy to predict.
Dr Catriona Morrison, a post-doctoral researcher in UEA's School of Biological Sciences, conducted the analyses. She said: "In general, we found that sites that have experienced greater declines in either total abundance and/or species richness also show greater declines in acoustic diversity and intensity.
"However, initial community structure and how the call and song characteristics of species complement each other, also play important roles in determining how soundscapes change.
"For example, the loss of species such as skylark or nightingale, which sing rich and intricate songs, is likely to have a greater impact on the complexity of the soundscape than the loss of a raucous corvid or gull species. Critically however, this will also depend on how many occurred on the site, and which other species are present.
"Unfortunately, we are living through a global environmental crisis, and we now know that the diminishing connection between people and nature may be contributing to this," said Dr Morrison.
"As we collectively become less aware of our natural surroundings, we also start to notice or care less about their deterioration. Studies like ours aim to heighten awareness of these losses in a tangible, relatable way and demonstrate their potential impact on human well-being."
The research was supported with funding from UKRI Natural Environment Research Council.
Morrison, C.A., Auniņš, A., Benkő, Z. et al.
Bird population declines and species turnover are changing the acoustic properties of spring soundscapes
. Nat Commun, 2021 DOI: 1
0.1038/s41467-021-26488-1
Number Of Premature Deaths Worldwide Caused By Consumption In G20 Nations
The haze that blurs a blue sky or a beautiful skyline is caused by tiny particles called PM2.5. PM2.5 describes particulate matter, often made from pollution, less than 2.5 microns wide. Despite their microscopic size, PM2.5 are responsible for more than 4 million premature deaths every year. A new study in Nature Communications led by Japanese researchers shows that the pollution caused by consumption in the world's biggest economies leads to half of those deaths.
Their very small size is what makes PM2.5 so dangerous. Easily inhalable, they accumulate inside the lungs, where they severely increase the risk of cancer and other deadly diseases. Yet it is the poor that are especially vulnerable to PM2.5 and die prematurely.
"Most deaths are in developing countries, and without international coordination the situation will worsen," said Dr. Keisuke Nansai, Research Director at the Material Flow Innovation Research Program of the National Institute for Environmental Studies in Japan, who had been a visiting professor at ISA of the University of Sydney, and one of the lead authors of the study.
While most countries acknowledge they contribute to PM2.5 levels, there is little agreement on how much and thus their financial responsibility. In particular, far harder to measure than the direct production of PM2.5 by factories and cars is the amount caused by consumption.
This is a vital question to answer, says Nansai. Unlike direct production, which first affects the producing nation and then spreads across borders to neighbouring nations, the PM2.5 caused by consumption may originate in distant nations and have negligible effects on the consuming nation.
"Pollution in the form of production emissions creates a motive to implement joint PM2.5 reduction measures in neighbouring countries. Such cooperation is unlikely among countries that are geographically distinct," said Nansai.
G20 members make up more than three quarters of international trade and the world's economic output. Therefore, Nansai and his colleagues reasoned, understanding the impact the consumption of these nations has on PM2.5 levels would provide a reliable benchmark.
Using Eora, a database made nearly a decade earlier to measure global supply chains around the world, the study mapped out the emissions made by consumption alone.
The study shows that consumption by the world's most consuming nations, such as the U.S. and U.K, causes a significant number of premature deaths in faraway nations, such as China and India, whereas the premature deaths caused by production habits are more common in neighbouring nations like Mexico and Germany.
COVID-19, the pandemic that has changed the world, is a respiratory disease that is most lethal to the elderly. Similarly, the premature victims of PM2.5 are also mostly elderly. However, unlike COVID-19, the study found another group alarmingly susceptible to the PM2.5 produced by consumption.
"
We found that the consumption of G20 nations was responsible for 78,000 premature deaths of infants [up to 5 years old] worldwide
," noted Nansai.
The effect was not too great in most G20 nations, such that the average age of premature deaths was nearly 70 years old. However, in some countries, namely, South Africa and Saudi Arabia, premature infant death was so prevalent that the average age of premature deaths was under 60 years old. Similarly, the average age of premature deaths in India and Indonesia barely crossed this threshold.
Nansai and his colleagues stress that if consumption is not considered, then most countries will not think they should pay any penalty for these deaths.
"As long as responsibility for infant deaths due to production emissions is the only issue pursued, we can find no rationale for nations to confront the mass death of infants [in faraway nations]," they write in the study.
Finally, to emphasize the impact that PM2.5 levels from consumption level alone has on human health, the study concluded that the lifetime consumption of 28 people in G20 nations will cause the premature death of one person worldwide.
Keisuke Nansai, Susumu Tohno, Satoru Chatani, Keiichiro Kanemoto, Shigemi Kagawa, Yasushi Kondo, Wataru Takayanagi, Manfred Lenzen.
Consumption in the G20 nations causes particulate air pollution resulting in two million premature deaths annually.
Nature Communications, Nov. 2, 2021; DOI:
10.1038/s41467-021-26348-y
Final Route Announced For The Dungowan Dam Pipeline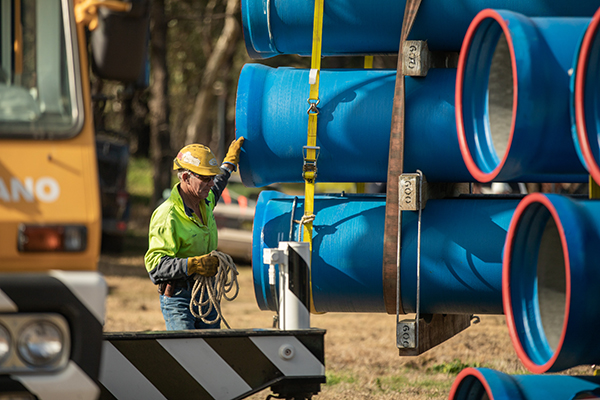 Plans for greater water security in Tamworth and the Peel Valley have reached a significant milestone with the announcement today (October 28, 2021) of the final route for the new 55 kilometre Dungowan Dam pipeline.
NSW Minister for Water, Property and Housing Melinda Pavey was joined by Member for Tamworth Kevin Anderson to announce the preferred route, which will run from the proposed new Dungowan Dam to Tamworth Regional Council's Calala Water Treatment Plant.
Deputy Prime Minister, Minister for Infrastructure, Transport and Regional Development and Federal Member for New England Barnaby Joyce said the announcement of the final pipeline route was an important step towards building the infrastructure required to deliver better drought resilience to the Peel Valley.
"This new pipeline will replace the 70-year-old existing pipeline and bring more security to Tamworth's current water supply," Mr Joyce said.
"It means the community, farmers and businesses of this region can plan for future droughts and be confident they won't run dry."
Deputy Premier and Minister for Regional NSW Paul Toole said critical water infrastructure projects like this pipeline go a long way to future-proofing our regions.
"In 2020 many communities in NSW were fast running out of water. We never want to see any regional city or town go through that again," Mr Toole said.
"The proposed Dungowan Dam and the pipeline is just one part of the government's vision to ensure rural and regional NSW can continue to grow and prosper for years to come."
Mrs Pavey said in 2020 we were facing the real possibility of Tamworth running out of water and there were no obvious or quick solutions.
"This water insecurity threatened thousands of jobs and brought real hardship to our farmers and communities," Mrs Pavey said.
"The Dungowan Dam pipeline is part of a once-in-a-lifetime opportunity to deliver critical infrastructure and bring generational improvements in water and economic security for the people of Tamworth and the Peel Valley."
Mr Anderson said the project is a great example of the government's continued commitment to providing water security for regional NSW.
"In addition to the obvious benefits to water security, this project will provide much-needed employment and a boost to the local economy as it continues to recover from the impacts of drought, floods, fires and COVID-19," Mr Anderson said.
The preferred route was finalised after months of extensive studies, assessments, technical investigations and community consultation. Landowners were also consulted on the impacts of the pipeline to their property and how they could be mitigated.
Tamworth Mayor Col Murray said the proposed Dungowan Dam project will be paramount to the city's future prosperity and growth.
"It's the deal breaker for our city to grow and develop," Mr Murray said.
"Nothing survives without water. If you don't water your flowers, the flowers die. The same thing happens to a city."
Construction of Stage 1 of the Dungowan pipeline is expected to start by early next year and will take 12-18 months (COVID permitting).
Image: Pipes at Calala for the Dungowan Dam and Pipeline. DPIE image
Sydney Set For Thousands Of New Homes: Wilton Growth Area + Rhodes Place Strategy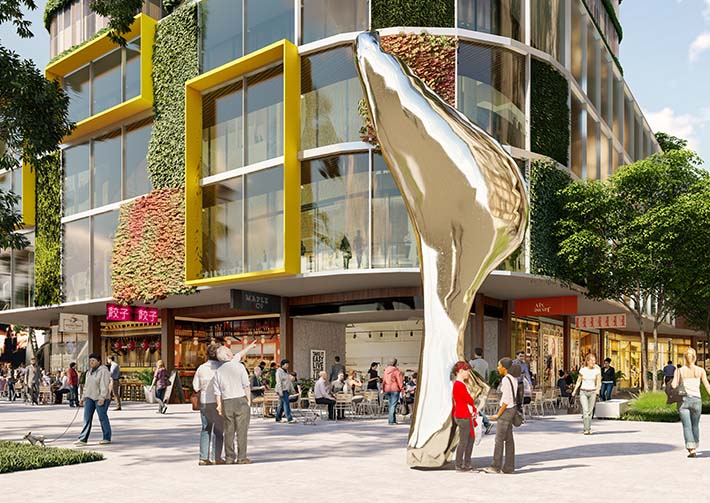 A further 8,000 jobs will be created and almost 6,000 new homes built following the finalisation of two important projects supporting the growth of Greater Sydney.
Minister for Planning and Public Spaces Rob Stokes said the rezoning of 193 hectares of land at Wilton, to create a new town centre, and the finalisation of the Rhodes Place Strategy are key projects to help address the city's housing needs.
"We need more homes to meet current and future demand, supported by infrastructure, and our work at Rhodes and Wilton will create more connected, green communities," Mr Stokes said.
"Up to an additional 7,000 new jobs and 1,600 homes will be created at Wilton through this rezoning, which is the final piece of the puzzle needed to support the Wilton Growth Area, bringing the town centre precinct on-line with the rezoned North and South-East Wilton Precincts."
"The rezoning brings the 20-year vision for the area a step closer, with the town centre precinct featuring new walking and cycling paths, a public transport hub, and a future school site.
"Development of the Wilton growth area will build on the NSW Government's promise to deliver 18,000 homes in south-west Sydney, across Glenfield, Lowes Creek Maryland, Leppington and Wilton."
The rezoning will come into effect on 31 March 2022, with more detailed planning for Wilton Town Centre precinct to be undertaken through the preparation of a neighbourhood plan.
Mr Stokes said the place strategy for Rhodes will transform it into a vibrant, integrated precinct, with improved connections to Parramatta River, as well as much-needed housing and job opportunities.
"Under the strategy, up to 4,200 new homes and 1,100 new jobs will be delivered, along with around 2.3-hectares of open space, an upgrade to Rhodes Railway Station, a proposed ferry wharf, and a site for a new public school," he said.
"The community will also benefit from 2.9 kilometres of new walking and cycling paths, which will connect with a new 7,500 square metre foreshore park, 15 metre-wide waterfront promenade, and existing open spaces such as McIlwaine Park."
Increased Frequency Of Extreme Ice Melting In Greenland Raises Global Flood Risk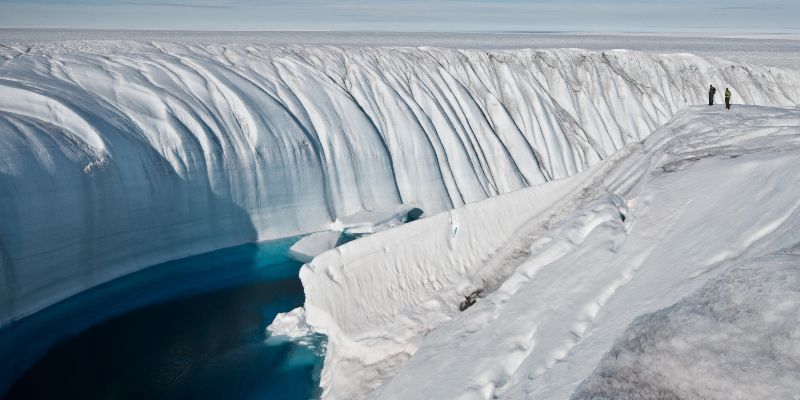 Global warming has caused extreme ice melting events in Greenland to become more frequent and more intense over the past 40 years according to new research, raising sea levels and flood risk worldwide.
Over the past decade alone, 3.5 trillion tonnes of ice has melted from the surface of the island and flowed downhill into the ocean.
That's enough melted ice to cover the entire UK with around 15 metres of meltwater, or cover the entire city of New York with around 4500 metres.
The new study, led by the University of Leeds, is the first to use satellite data to detect this phenomena -- known as ice sheet runoff -- from space.
The findings, published in Nature Communications, reveal that Greenland's meltwater runoff has risen by 21% over the past four decades and has become 60% more erratic from one summer to the next.
Lead author Dr Thomas Slater, a Research Fellow in the Centre for Polar Observation and Modelling at the University of Leeds said:
"As we've seen with other parts of the world, Greenland is also vulnerable to an increase in extreme weather events.
"As our climate warms, it's reasonable to expect that the instances of extreme melting in Greenland will happen more often -- observations such as these are an important step in helping us to improve climate models and better predict what will happen this century."
The study, funded by the European Space Agency's (ESA) as part of its Polar+ Surface Mass Balance Feasibility project, used measurements from the ESA's CryoSat-2 satellite mission.
The research shows that over the past decade (2011 to 2020), increased meltwater runoff from Greenland raised the global sea level by one centimetre. One third of this total was produced in just two hot summers (2012 and 2019), when extreme weather led to record-breaking levels of ice melting not seen in the past 40 years.
Raised sea levels caused by ice melt heightens the risk of flooding for coastal communities worldwide and disrupts marine ecosystems in the Arctic Ocean that indigenous communities rely on for food.
It can also alter patterns of ocean and atmospheric circulation which affect weather conditions around the planet.
During the past decade, runoff from Greenland has averaged 357 billion tonnes per year, reaching a maximum of 527 billion tonnes of ice melt in 2012, when changes in atmospheric patterns caused unusually warm air to sit over much the ice sheet. This was more than twice the minimum runoff of 247 billion tonnes that occurred in 2017.
The changes are related to extreme weather events, such as heatwaves, which have become more frequent and are now a major cause of ice loss from Greenland because of the runoff they produce.
Dr Slater said: "There are, however, reasons to be optimistic. We know that setting and meeting meaningful targets to cut emissions could reduce ice losses from Greenland by a factor of three, and there is still time to achieve this."
These first observations of Greenland runoff from space can also be used to verify how climate models simulate ice sheet melting which, in turn, will allow improved predictions of how much Greenland will raise the global sea level in future as extreme weather events become more common.
Study co-author Dr Amber Leeson, Senior Lecturer in Environmental Data Science at Lancaster University, said:
"Model estimates suggest that the Greenland ice sheet will contribute between about 3 and 23 cm to global sea level rise by 2100.
"This prediction has a wide range, in part because of uncertainties associated with simulating complex ice melt processes, including those associated with extreme weather. These new spaceborne estimates of runoff will help us to understand these complex ice melt processes better, improve our ability to model them, and thus enable us to refine our estimates of future sea level rise."
Finally, the study shows that satellites are able to provide instant estimates of summer ice melting, which supports efforts to expand Greenland's hydropower capacity and Europe's ambition to launch the CRISTAL mission to succeed CryoSat-2.
ESA's CryoSat mission manager, Tommaso Parrinello, said:
"Since it was launched over 11 years ago, CryoSat has yielded a wealth of information about our rapidly changing polar regions. This remarkable satellite remains key to scientific research and the indisputable facts, such as these findings on meltwater runoff, that are so critical to decision-making on the health of our planet.
"Looking further to the future, the Copernicus Sentinel Expansion mission CRISTAL will ensure that Earth's vulnerable ice will be monitored in the coming decades. In the meantime, it is imperative that CryoSat remains in orbit for as long as possible to reduce the gap before these new Copernicus missions are operational."
Thomas Slater, Andrew Shepherd, Malcolm McMillan, Amber Leeson, Lin Gilbert, Alan Muir, Peter Kuipers Munneke, Brice Noël, Xavier Fettweis, Michiel van den Broeke, Kate Briggs.
Increased variability in Greenland Ice Sheet runoff from satellite observations.
Nature Communications, 2021; 12 (1) DOI:
10.1038/s41467-021-26229-4
Researchers Boost Human Mental Function With Brain Stimulation
In a pilot human study, researchers from the University of Minnesota Medical School and Massachusetts General Hospital show it is possible to improve specific human brain functions related to self-control and mental flexibility by merging artificial intelligence with targeted electrical brain stimulation.
Alik Widge, MD, PhD, an assistant professor of psychiatry and member of the Medical Discovery Team on Addiction at the U of M Medical School, is the senior author of the research published in Nature Biomedical Engineering. The findings come from a human study conducted at Massachusetts General Hospital in Boston among 12 patients undergoing brain surgery for epilepsy -- a procedure that places hundreds of tiny electrodes throughout the brain to record its activity and identify where seizures originate.
In this study, Widge collaborated with Massachusetts General Hospital's Sydney Cash, MD, PhD, an expert in epilepsy research; and Darin Dougherty, MD, an expert in clinical brain stimulation. Together, they identified a brain region -- the internal capsule -- that improved patients' mental function when stimulated with small amounts of electrical energy. That part of the brain is responsible for cognitive control -- the process of shifting from one thought pattern or behaviour to another, which is impaired in most mental illnesses.
"An example might include a person with depression who just can't get out of a 'stuck' negative thought. Because it is so central to mental illness, finding a way to improve it could be a powerful new way to treat those illnesses," Widge said.
The team developed algorithms, so that after stimulation, they could track patients' cognitive control abilities, both from their actions and directly from their brain activity. The controller method provided boosts of stimulation whenever the patients were doing worse on a laboratory test of cognitive control.
"This system can read brain activity, 'decode' from that when a patient is having difficulty, and apply a small burst of electrical stimulation to the brain to boost them past that difficulty," Widge said. "The analogy I often use is an electric bike. When someone's pedalling but having difficulty, the bike senses it and augments it. We've made the equivalent of that for human mental function."
The study is the first to show that:
A specific human mental function linked to mental illness can be reliably enhanced using precisely targeted electrical stimulation;
There are specific sub-parts of the internal capsule brain structure that are particularly effective for cognitive enhancement; and
A closed-loop algorithm used as a controller was twice as effective than stimulating at random times.
Some of the patients had significant anxiety in addition to their epilepsy. When given the cognitive-enhancing stimulation, they reported that their anxiety got better, because they were more able to shift their thoughts away from their distress and focus on what they wanted. Widge says that this suggests this method could be used to treat patients with severe and medication-resistant anxiety, depression or other disorders.
"This could be a totally new approach in treating mental illness. Instead of trying to suppress symptoms, we could give patients a tool that lets them take control of their own minds," Widge said. "We could put them back in the driver's seat and let them feel a new sense of agency."
The research team is now preparing for clinical trials. Because the target for improving cognitive control is already approved by the Food and Drug Administration for deep brain stimulation, Widge says this research can be done with existing tools and devices -- once a trial is formally approved -- and the translation of this care to current medical practice could be rapid.
"The wonderful thing about these findings is that we are now in a position to conduct clinical trials to further demonstrate effectiveness and then hopefully move to helping treatment-resistant patients who are in desperate need for additional interventions to treat their illnesses," Dougherty said.
This work was supported by grants from the Defense Advanced Research Projects Agency (DARPA) under Cooperative Agreement Number W911NF-14-2-0045 issued by the Army Research Organization (ARO) contracting office in support of DARPA's SUBNETS Program, the National Institutes of Health, Ellison Foundation, Tiny Blue Dot Foundation, MGH Executive Council on Research, OneMind Institute and the MnDRIVE and Medical Discovery Team on Addiction initiatives at the University of Minnesota Medical School.
Ishita Basu, Ali Yousefi, Britni Crocker, Rina Zelmann, Angelique C. Paulk, Noam Peled, Kristen K. Ellard, Daniel S. Weisholtz, G. Rees Cosgrove, Thilo Deckersbach, Uri T. Eden, Emad N. Eskandar, Darin D. Dougherty, Sydney S. Cash, Alik S. Widge.
Closed-loop enhancement and neural decoding of cognitive control in humans
. Nature Biomedical Engineering, 2021; DOI:
10.1038/s41551-021-00804-y
Shipwreck Reveals Secrets Of 17th -Century Dutch Seafaring Domination: Batavia - Western Australia
Many Dutch ships passed the West Australian coast while enroute to Southeast Asia in the 1600s -- and the national heritage listed shipwreck, Batavia, has revealed through its timbers the history of the shipbuilding materials that enabled Dutch East India Company (VOC) to flourish against major European rivals for the first time.
Built in Amsterdam in 1626-1628 and wrecked on its maiden voyage in June 1629 on Morning Reef off Beacon Island (Houtman Abrolhos Archipelago), Batavia epitomises Dutch East India (VOC) shipbuilding at its finest in a Golden Age, experts reveal in a study led by Flinders University archaeologist Associate Professor Wendy van Duivenvoorde with co-authors, Associate Professor and ERC grantee Aoife Daly at the University of Copenhagen and Marta Domínguez-Delmás, Research Associate and VENI Fellow at the University of Amsterdam.
"The use of wind-powered sawmills became common place in the Dutch republic towards the mid-17th century, allowing the Dutch to produce unprecedented numbers of ocean-going ships for long-distance voyaging and interregional trade in Asia, but how did they organise the supply of such an intensive shipbuilding activity? The Dutch Republic and its hinterland certainly lacked domestic resources" says Wendy van Duivenvoorde.
In-depth sampling of Batavia's hull timbers for dendrochronological research, published in open-access journal PLOS ONE, offers a piece of the puzzle of early Dutch 17th century shipbuilding and global seafaring that was still missing.
In the 17th century, the VOC grew to become the first multinational trading enterprise, prompting the rise of the stock market and modern capitalism. During this century, a total of 706 ships were built on the VOC shipyards in the Dutch Republic and 75 of these were shipwrecked and 23 captured by enemy forces or pirates.
However, little is understood about the timber materials that enabled the Dutch to build their ocean-going vessels and dominate international trade against competitors in France, Portugal, and continental Europe.
"Oak was the preferred material for shipbuilding in northern and western Europe, and maritime nations struggled to ensure sufficient supplies to meet their needs and sustain their ever-growing fleets. Our results demonstrate that the VOC successfully coped with timber shortages in the early 17th century through diversification of timber sources" explains Marta Domínguez Delmás."
Fortunately, the Batavia ship remains were raised in the 1970s and are on display at the Western Australian Shipwrecks Museum in Fremantle.
This allowed archaeologists and dendrochronologists from Flinders University, the University of Amsterdam, and University of Copenhagen to undertake the sampling and analysis of the hull timbers.
"The preference for specific timber products from selected regions demonstrates that the choice of timber was far from arbitrary. Our results illustrate the variety of timber sources supplying the VOC Amsterdam shipyard in the 1620s and demonstrate the builders' careful timber selection and skilled craftsmanship" says Aoife Daly.
"Our results contribute to the collective knowledge about north European timber trade and illustrate the geographical extent of areas supplying timber for shipbuilding in the Dutch Republic in the 17th century" concludes Wendy van Duivenvoorde.
Aoife Daly, Marta Domínguez-Delmás, Wendy van Duivenvoorde.
Batavia shipwreck timbers reveal a key to Dutch success in 17th-century world trade
. PLOS ONE, 2021; 16 (10): e0259391 DOI:
10.1371/journal.pone.0259391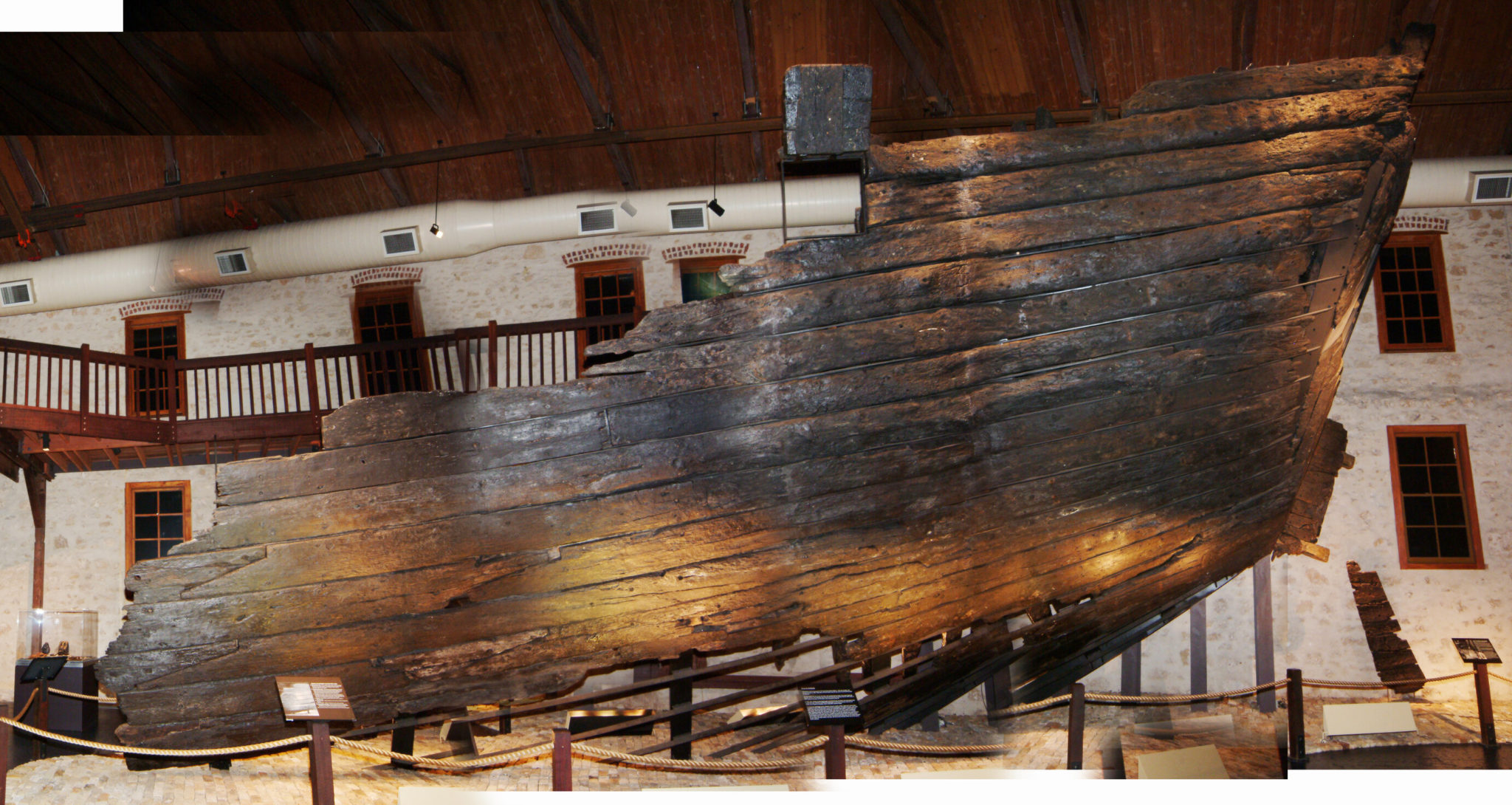 The 1629 Batavia ship on display at the Western Australian Shipwrecks Museum in Fremantle. Credit: Patrick E. Baker, Western Australian Museum.
The 5:2 Diet: A Good Choice For Gestational Diabetes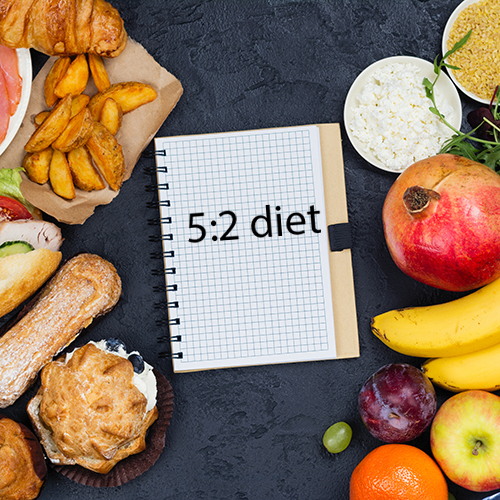 Weight loss after gestational diabetes can prevent the onset of type 2 diabetes. Yet finding the most effective way to lose weight and keep it off can be a challenge, especially for mothers with a new baby.
Now, new research from the University of South Australia suggests that the popular 5:2 or intermittent fasting diet is just as effective as a conventional energy-restricting diet, enabling women greater choice and flexibility when it comes to weight loss.
The 5:2 diet allows five days of normal eating each week while substantially restricting calories over two days a week, as opposed to a typical diet that requires moderate energy restrictions daily.
Globally, one in five pregnancies are affected by gestational diabetes, with these women having a ten-fold risk of developing type 2 diabetes later in life. Women who have had gestational diabetes and are also overweight are at an even higher risk. Type 2 diabetes has lifelong consequences and can lead to other chronic diseases such as heart disease and cancer.
Lead researcher, UniSA's Dr Kristy Gray, says the finding will be greatly welcomed by women looking to lose weight.
"Gestational diabetes is the fastest growing type of diabetes in Australia, affecting 15 per cent of pregnancies," Dr Gray says.
"Healthy eating and regular physical activity are recommended to manage gestational diabetes, with continuous energy restriction diets -- or diets that cut calories by 25-30 per cent -- being the most common strategy for weight loss and diabetes prevention.
"The trouble is, however, that new mums often put themselves last -- they're struggling with fatigue and juggling family responsibilities -- so when it comes to weight loss, many find it hard to stick to a low-calorie diet.
"The 5:2 diet may provide a less overwhelming option. As it only cuts calories over two days, some women may find it easier to adopt and adhere to, as opposed to a consistently low-calorie diet requiring constant management.
"Our research shows that the 5:2 diet is just as effective at achieving weight loss as a continuous energy-restricted diet in women who have had gestational diabetes, which is great, because it provides women with greater choice and control.
"Of course, women should seek advice from a health professional before commencing this type of diet, to make sure that it is suitable for them."
The research investigated the effects of both the 5:2 diet (five days of normal eating and two days of 500 calories) and a continuous energy-restricted diet (1500 calories per day) on weight loss and diabetes risk markers in women with a previous diagnosis of gestational diabetes. Both diets restricted energy by approximately 25 percent each week.
Kristy L Gray, Peter M Clifton, Jennifer B Keogh.
The effect of intermittent energy restriction on weight loss and diabetes risk markers in women with a history of gestational diabetes: a 12-month randomized control trial.
The American Journal of Clinical Nutrition, 2021; 114 (2): 794 DOI:
10.1093/ajcn/nqab058
Disclaimer: These articles are not intended to provide medical advice, diagnosis or treatment. Views expressed here do not necessarily reflect those of Pittwater Online News or its staff.