October 30 - November 5, 2016: Issue 287
THiNK!TANKs for Small Business Owners
Think Tank participants, Peter Sneesby, Mark Toole and Howard Reid gather monthly to discuss business ideas.
THiNK!TANKs For Small Business Owners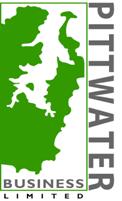 Swimming with fresh ideas for your business.
Trial one this November
Avalon, Newport, Bayview, Warriewood or Collaroy
Tired of going it alone? Have bigger dreams for 2017? No small business owner should feel tired or alone any longer! Pittwater Business's new THiNK!TANKS are swimming with fresh ideas for your small business. Trial one in November and set yourself up with peer support for 2017.
More and more small business owners are finding support and great ideas by joining Pittwater Business's local THiNK!TANKS and gaining a fresh perspective to the way they work. The THiNK!TANK sessions are at the heart of PBL's support for its members and are proving to be a big hit with small business owners who are tired of figuring everything out on their own!
What's involved?
Up to six small-business owners meet in each group, once a month for two hours to discuss issues they'd like to resolve, brainstorm ideas and celebrate their wins under the guidance of a trained PBL facilitator. Sessions are held from February to November each year.
The group shares their professional experiences and provides their views on the issues, challenges or opportunities that are raised. The emphasis is on business growth and encouraging each other to be creative in solving problems and being supportive and accountable for delivering on their ideas.
The Benefits
Growing your business, feeling supported, having fun, finding creative solutions and new perspectives, making new contacts and holding each other accountable as peers.
Who can Join?
THiNK!TANKS are for any small business owner on the Peninsula and the first trial session is free. If you like what you experience, then all subsequent sessions are complimentary on joining PBL as a Premium member for just $140 p.a.
Like to Trial a THiNK!TANK this November with like-minded business owners?
Choose a session below and call the Facilitator to book your free trial
Collaroy:
Tues. 8th Nov
10am – 12pm: Rob McKelvey 0414 685 636
Bayview:
Wed. 9th Nov
10am – 12pm: Camille Blyth 0401 245 298
Warriewood:
Wed. 9th Nov
4pm
–
6pm: Polly Harding 0401 816 290
Newport:
Friday 18th Nov
9am – 11am Elaine Krek 0411 019 932
Avalon:
Wed. 23rd Nov
8am – 10am Andy Hall 0414 996 490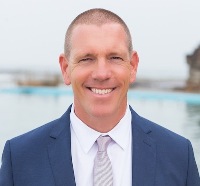 NEW! Andy Hall: PBL Facilitator at Avalon: Strong entrepreneurial skills

'Having been involved in business for over 30 years, the last 24 of which as a business owner, I have always enjoyed sharing my experiences and learning from others. Facilitating a Think Tank gives me an opportunity to give back and help others seeking to start and grow a business whilst ensuring the big picture is always in focus. I enjoy facilitating the flow of ideas and innovation to solve business challenges.' Andy Hall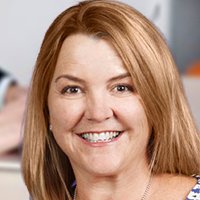 NEW! Elaine Krek: PBL Facilitator in Newport: Strong marketing and facilitation

'As a Think Tank leader, I am committed to bringing together a diversity of ideas and skill sets to help build our business outcomes. I get a kick out of helping people to be the best that they can be as part of the PBL Group.' Elaine Krek
NEW! Rob McKelvey: PBL Facilitator at Collaroy: Vast business coaching experience
'I believe that the Think Tank provides an opportunity to give back to the business community. I have had a number of experiences both good and bad over my 45+ years in business that when shared, could help other individuals with their businesses.' Rod McKelvey
Call one of the listed facilitators to discuss if their THiNK!TANK is right for you.
Pittwater Business Limited is a not-for-profit company formed to support the growth and development of sustainable and successful businesses in Pittwater. Pittwater Business Limited will help you to take your business to the next level.

Pittwater Business Limited helps businesses through its meetings, presentations and newsletters. It plans to broaden the range of services available to members including: arranging business expo's to promote Pittwater businesses to the community; accessing cost-effective support services for your business such as IT, administrative, financial, and professional; and providing training services in key business skills for all levels of business.
We are committed to growing and developing successful businesses in Pittwater!
Pittwater Business Limited: www.pittwaterbusiness.com.au