November 13 - 19, 2016: Issue 289

2016 Harken International Youth Match Racing Championships
Start of a race during the 2015 HARKEN photo by RPAYC Media
2016 Harken International Youth Match Racing Championships – Prize Money Announced
Newport's Royal Prince Alfred Yacht Club will again welcome top international youth sailors to its doors for the 24th HARKEN International Youth Match Racing Championship on Pittwater starting Wednesday 6 through to Sunday 20 November.
An exciting new addition to the event Harken is offering a prize purse of $2000 to support and grow youth match racing in Australia. Harken Australia's Managing Director, Grant Pellew, is excited with the introduction of prize money to this well-established international event.
"To not only support the longest standing youth match racing event in Australia, but to now provide a cash prize for this event is a good reflection on how match racing is growing in Australia, and such a positive move forward for our upcoming youth sailors." said Grant Pellew.
Racing in the club's fleet of identical Elliot 7 keelboats, 12 teams from the United States of America, Netherlands, New Zealand and Australia will be competing for the $2000 of prize money along with being named on the HARKEN International Youth Match Racing Champion honour board alongside the likes of 2 times America's Cup winning skipper, James Spithill.
With a field of talented sailors all eyes will be on event veteran, George Anyon from the Royal New Zealand Yacht Squadron. Coming into this event, George is the highest ranked international skipper, finished runner up in last year's HARKEN and being his third event as skipper he will be tipped to take out the event.
However, this year he is up against strong international competition with the 12 teams & over 54 competitors. Confirmed skippers are:
• RNZYS - Auckland, NZ– George Anyon - 32
• RFBYC - Perth, AUSTRALIA– Will Boulden – 46
• DFYC - NETHERLANDS – Jelmer van Beek - 82
• RPAYC - Sydney, AUSTRALIA – Malcolm Parker – 90
• RNZYS - Auckland, NZ – Mathew Hughes – 130
• RPNYC - Wellington, NZ – Will Eastman – 154
• CYCA - Sydney, AUSTRALIA – Tom Grimes - 180
• RPNYC - Wellington, NZ – Oakley Marsh - 192
• RPAYC - Sydney, AUSTRALIA – Sarah Parker - 197
• BYC - California, USA – Porter Killian - 316
• RSYS - Sydney, AUSTRALIA – Nicholas Rozenauers - 419
• DWS – Darwin, AUSTRALIA – John Lynch - NR
The 2016 HARKEN will have an extensive media coverage which can be found via the website and social media pages.
To follow the race visit
• Twitter @Matchracing
• Instagram @rpayc
by Stephen Collopy - RPAYC Media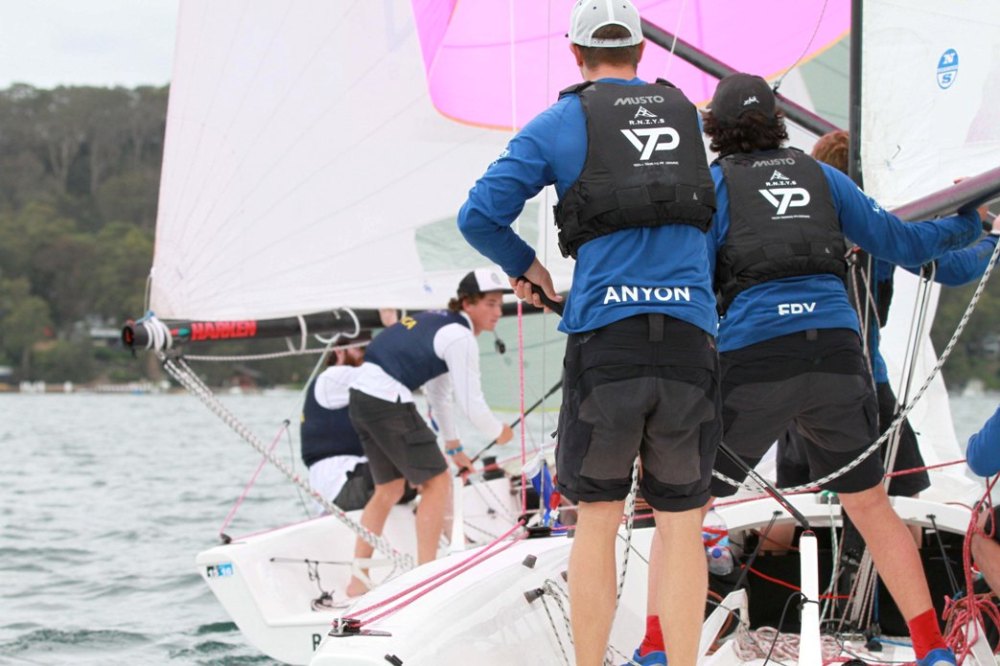 George Anyon in the 2015 HARKEN - photo by RPAYC Media

The 24th annual HARKEN International Youth Match Racing Championships, hosted by The Royal Prince Alfred Yacht Club welcomes the continuing support of HARKEN Australia as its naming rights sponsor.The Championship is scheduled to be held from Wednesday 16 November to Sunday 20 November 2016.
This year, the RPAYC will be showcasing its fleet of Elliot 7's for this premier event held on the magnificent waters of Pittwater.
Teams compete for the Rockin' Robin Perpetual Trophy on the RPAYC's Elliot 7 performance keelboats with a crew of four or five, all of who must be under 23 years of age.
The 2016 HARKEN International Youth Match Racing Championships marks the 18th consecutive year with HARKEN Australia as naming rights sponsor. Their ongoing commitment to the development of youth match racing is a credit to this leading manufacturer and marketer of quality sailboat hardware and accessories. Visit the Harken website at www.harken.com.au
"The HARKEN" as it is known in youth sailing circles worldwide stands out as one of the premier events for youth on the international match racing calendar and has during its 23 year history served as a launch pad for a number of local yachting stars including dual Harken winning skippers James Spithill (and America's Cup dual skipper winner), Michael Dunstan, Steve Jarvin, Torvar Mirsky and more recently William Tiller who has since become a rising star on the World Circuit.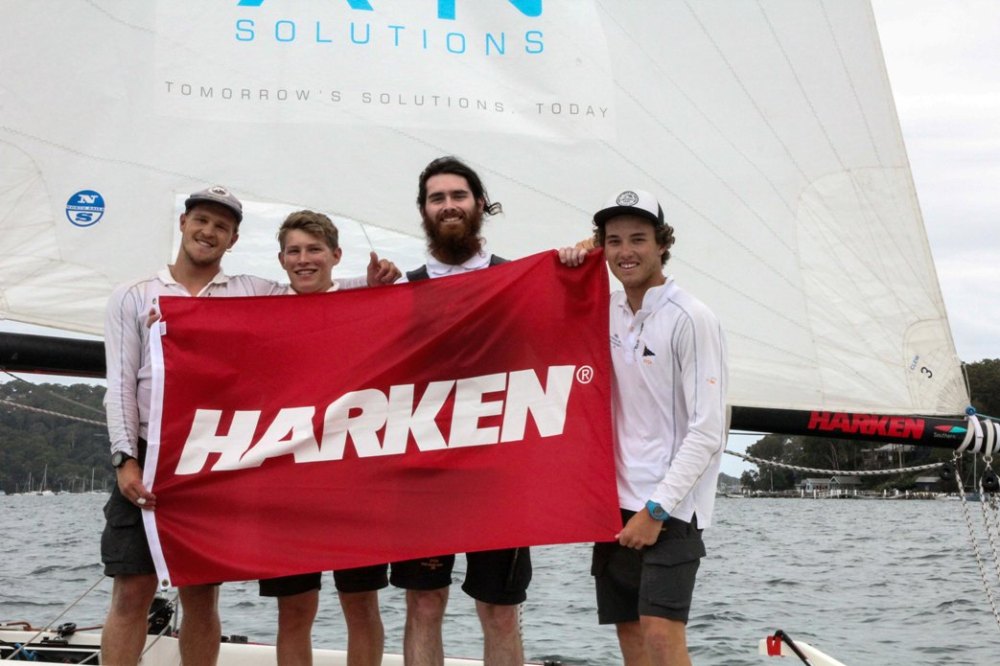 Last year's winners, Harry Price from CYCA - Photo by RPAYC Media