November 27 - December 3, 2016: Issue 291
Young Lifesavers Learn To Lead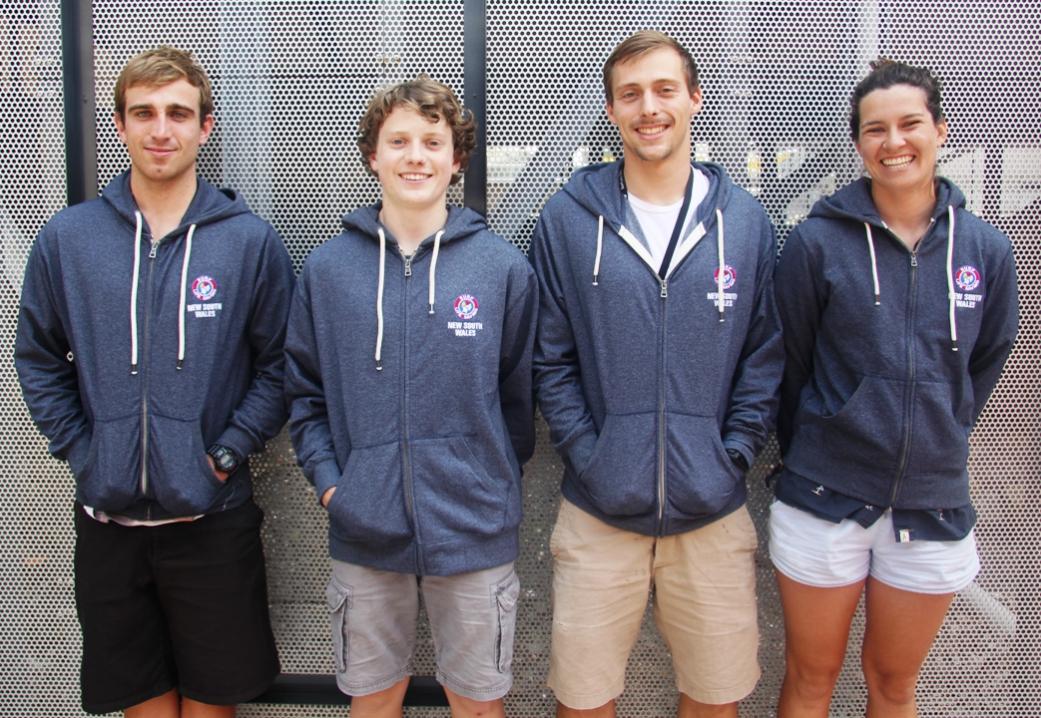 L to R:
Michael Jones (North Curl Curl SLSC),
Todd Barber (Avalon Beach SLSC),
Floyd Higgins and
Lara Boyle (both Whale Beach SLSC)
Young Lifesavers Learn To Lead
Two dozen keen young surf lifesavers gathered in Sydney last week for an exciting and innovative program that improves their leadership skills and helped connect them with like-minded peers from around the state.
The 2016 Development Networking Program is an annual event targeted at young lifesavers in the 18-25 age bracket who have been identified by their clubs and branches as having shown leadership potential.
Program participants came from a diverse range of clubs with Ballina – Lighthouse and Lismore SLSC in the North and Broulee Surfers in the south travelling the greatest distance.
All those selected are heavily involved in all aspects of Surf Lifesaving including actively patrolling beaches (some holding leadership positions in their patrol), serving on club committees, competing in surf sports, and helping out with education and training.
During a packed three-day program the group had access to fantastic networking opportunities, participated in workshops, personal development and attended talks by key speakers from both within and outside Surf Lifesaving.
Current NSW Surf Lifesaver of the Year Kane Hughes (North Cronulla SLSC) spoke about the many different pathways available within the movement, while respected businesswoman Suzanne Young, herself a former winner of the Australian Lifesaver of the Year award shared her experiences and thoughts on leadership.
Each year, the program has a focus project that is work shopped among the group. This year the emphasis was on how Surf Life Saving can encourage people in the 18-25 age range to maintain their membership. Plenty of interesting ideas were discussed throughout the course of the weekend with those attending in an ideal position of providing unique insights.
Surf Life Saving NSW Members Services Officer and Program Coordinator Naomi Stevenson felt it was a highly successful weekend.
"The Development Network Program is an excellent way for participants to gain further understanding of Surf Life Saving and to undertake future roles in SLSNSW as young adults.
"This program complements perfectly our other development programs in the younger and older age groups and is beneficial to those who attended.
"One of the great strengths of the program is for participants to meet other like-minded people and build friendships across clubs and branches which will create strong bonds into the future," she said.
By Surf Life Saving NSW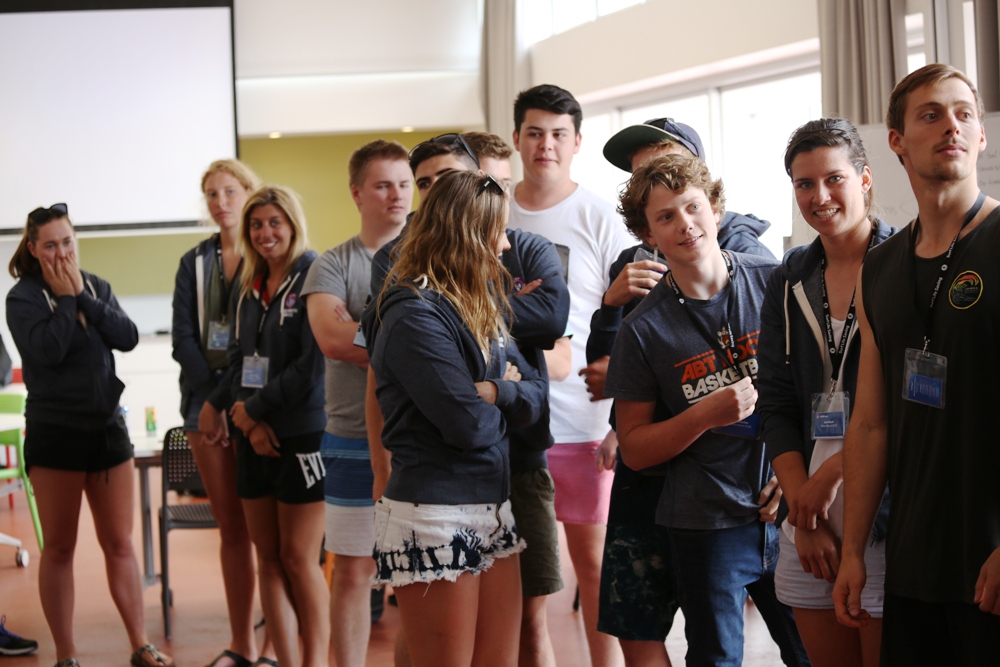 2016 Development Network Program Participants:
Blake Studders (Port Macquarie SLSC)
Brittaney Banks (North Bondi SLSC)
Christine van Deventer (Fairy Meadow SLSC)
Connie Wood (Helensburgh-Stanwell Park SLSC)
Corie-lee Smith (The Entrance SLSC)
Elizabeth Lawson (Wollongong City SLSC)
Emily Keith (Ballina Lighthouse & Lismore SLSC)
Floyd Higgins (Whale Beach SLSC)
Grace Morley (Wamberal SLSC)
Jarrod Tranter (North Cronulla SLSC)
Lachlan Towns (Elouera SLSC)
Lara Boyle (Whale Beach SLSC)
Luke Blunn (Evans Head-Casino SLSC)
Maddison O'Gradey-Lee (The Entrance SLSC)
Madeline Grayson (Broulee Surfers SLSC)
Matthew Calbert (Ocean Beach SLSC)
Michael Bonnici (Wanda SLSC)
Michael Jones (North Curl Curl SLSC)
Molly Yeldon (Bronte SLSC)
Naomi Flood (Shellharbour SLSC)
Nicholas Pavlakis (South Maroubra SLSC)
Patrick Mullan (Woolgoolga SLSC)
Todd Barber (Avalon Beach SLSC)
Zachary Donnelly (Nobbys SLSC)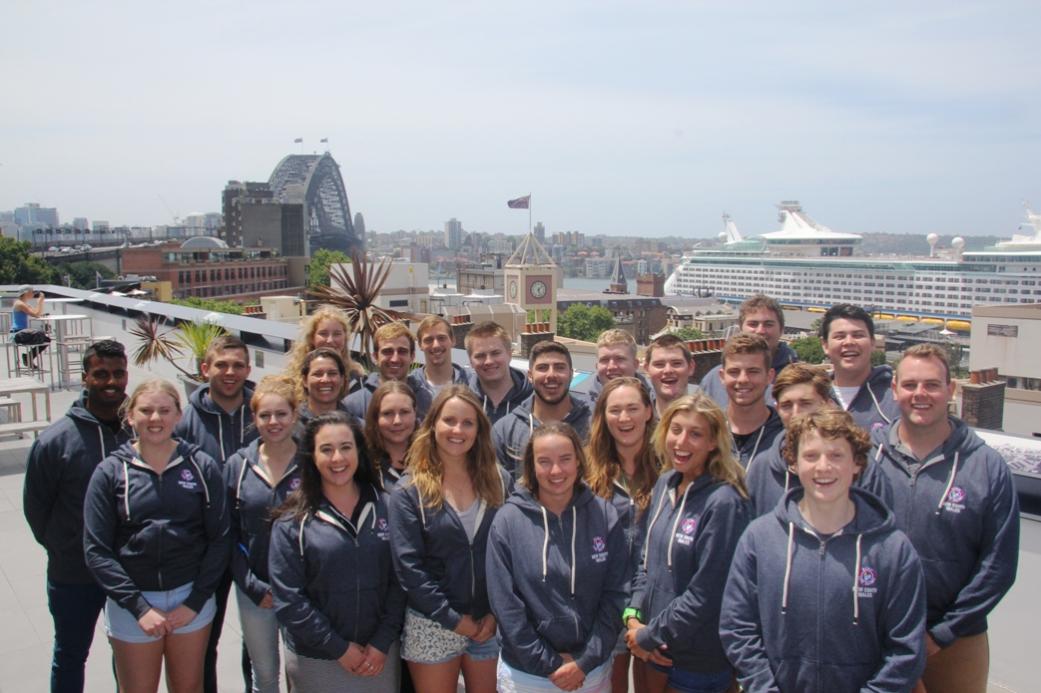 Report and photos by Surf Life Saving NSW, 2016