November 20 - 26, 2016: Issue 290
Palm Beach Sailing Club's 'Beware The Bullets' Regatta 2016: Day 1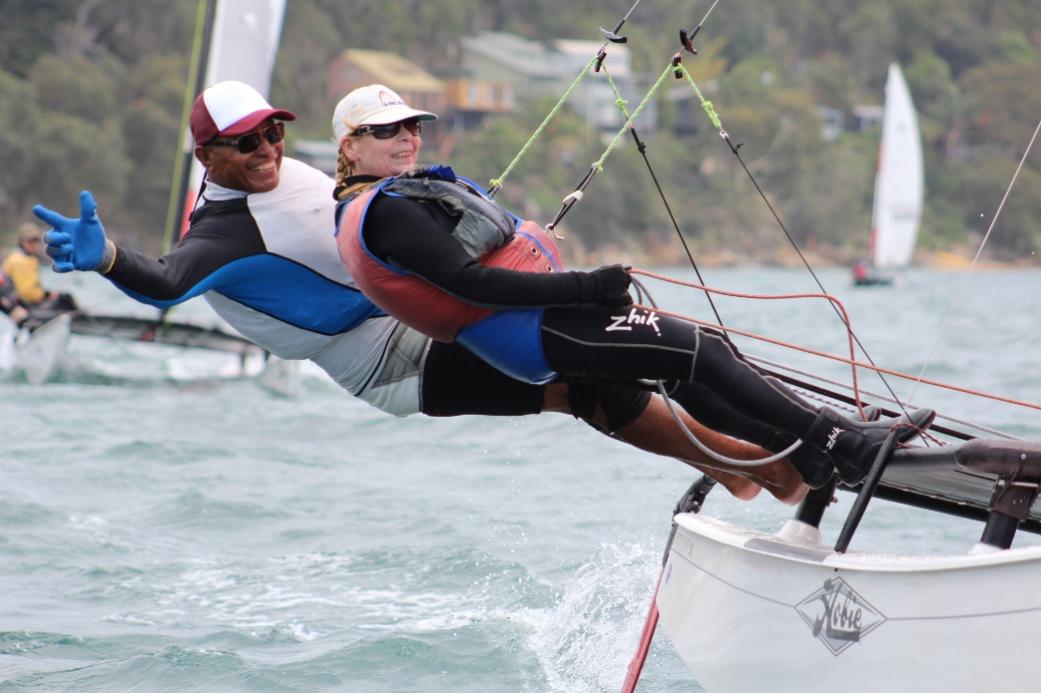 Upu Kila and crew mate Samantha Duchatel on Pittwater for the 2016 PBSC's Beware the Bullets Regatta - photo by A J Guesdon
In sailing terminology a 'bullet' is a patch of wind, sometimes fluky, which can create problems for those not aware of them and the places they may occur - such as the Pittwater estuary.
On Saturday November 19 Palm Beach Sailing Club began day one of their annual 'Beware the Bullets' Regatta with a large field of participants in Hobies, Wettas, F18's, Wildcats and even a Nacra 17. Legends
who have won
World Championships this year
, such as Rod and Kerry Waterhouse and Evelyn Curtis and Anthony Duchatel, among a few other current and upcoming champions, were among the fleet.
Family crews were doing very well too in the first race of the regatta, and clearly loving the good breeze that made for zipping around marks off The Basin and Stokes Point.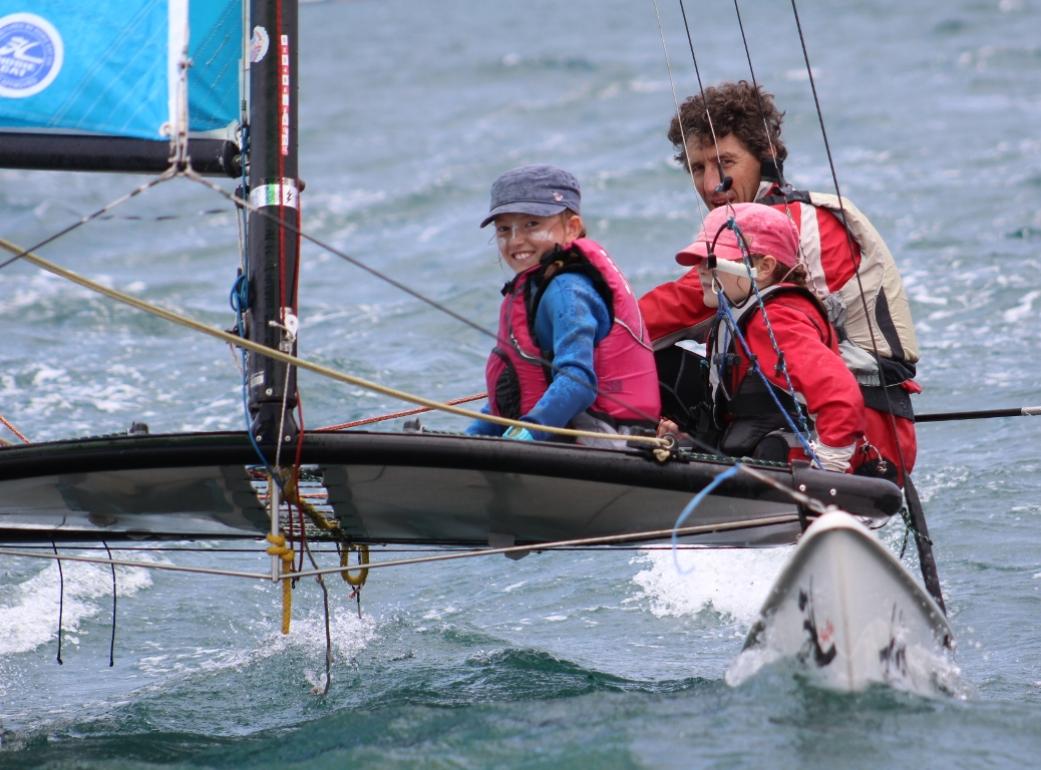 Newport SLSC Hosts Round 2 Of SLS SNB 2016-2017 Surf Boat Premiership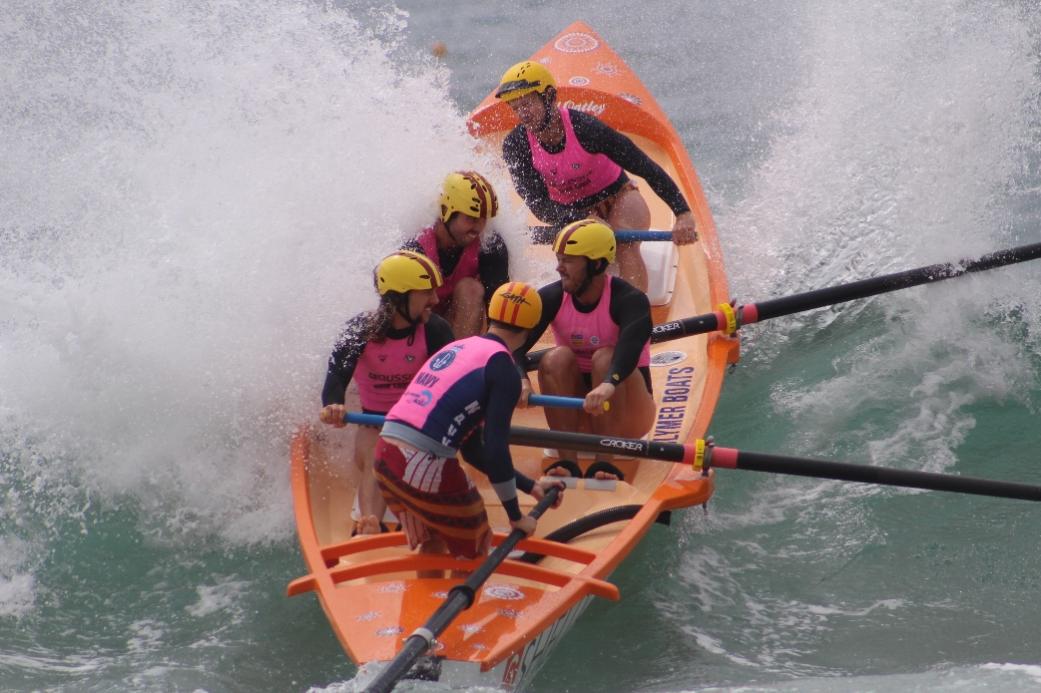 Round 2 of the Surf Life Saving Sydney Northern Beaches Branch Surf Boat Premiership was run on Saturday November 19th and hosted by Newport SLSC.
At Bilgola's Surf Boat Carnival entries were up from 46 crews last year to 56 crews this year. Newport was also up from 48 crews to 58 crews this year. Most of the increase is in the Under 19's where there were 2 crews last year but 10 this year. Apparently there a lots more keen to join one of the best surf sports there is as soon as they have their bronzes. The future looks bright for Surf Boat sports.
The Carnival ran really well with lots of excitement due to a few good waves and many boats catching them right into the shore. A few were caught on the lip of the bank coming back into the beach, but all relished the conditions with some great examples of skills on display for those who had come to watch and cheer them on.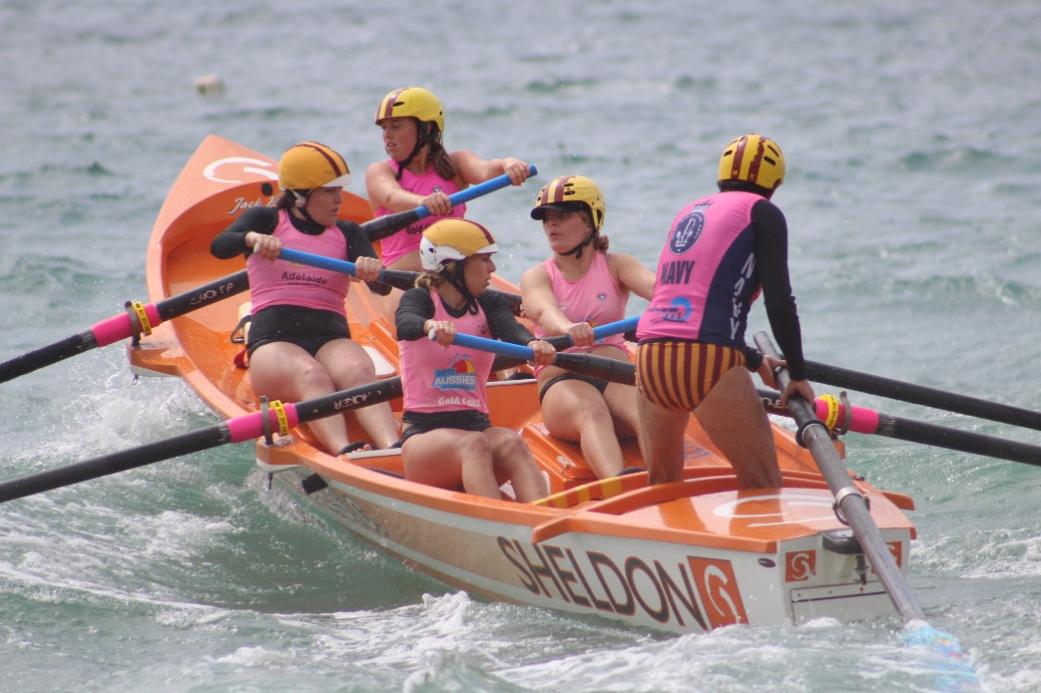 2016 Harken International Youth Match Racing Championships At RPAYC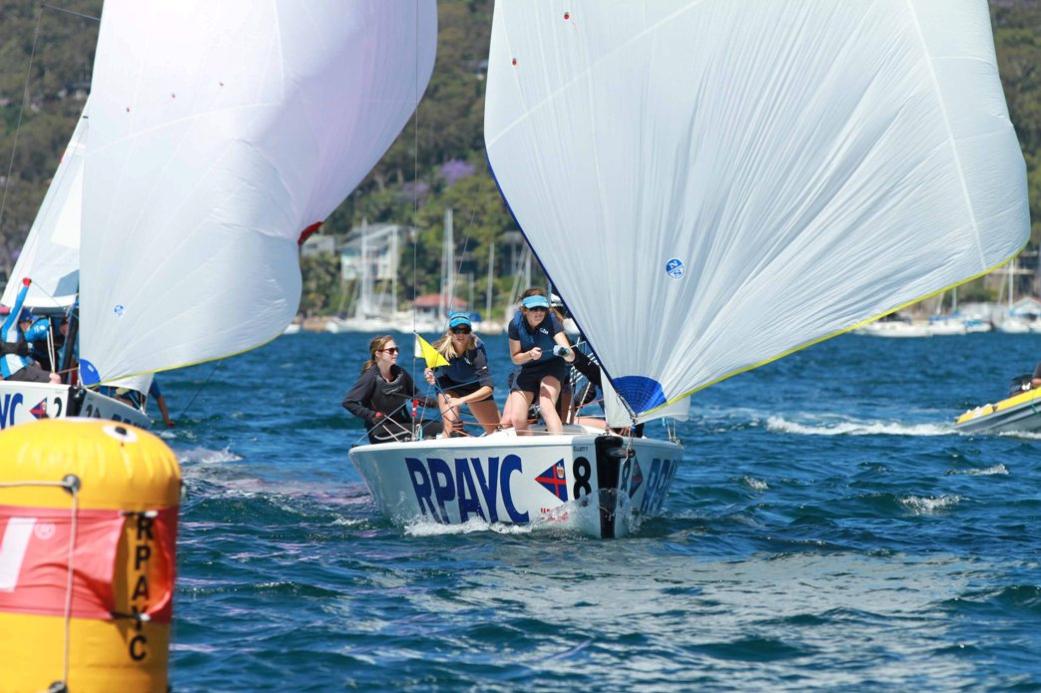 Day 1: Sarah Parker leads George Anyon to the gates - photo by RPAYC Media
The 24th annual HARKEN International Youth Match Racing Championships, hosted by The Royal Prince Alfred Yacht Club, has been held on Pittwater this week from Wednesday 16 November, and finishes today, Sunday 20 November 2016.
This year 12 teams from Australia, New Zealand, USA and the Netherlands are competing for the $2000 prize purse along with the Rockin' Robin Perpetual Trophy.
George Anyon from the Royal New Zealand Yacht Squadron is looking to the top of the podium after three HARKEN events as skipper. Anyon started outright favourite for the event with the highest ISAF ranking amongst the skippers following a consistent year on the podium at various youth match racing events.
However, he will face tough competition from the other 11 teams including a separate brother and sister team from the Royal Prince Alfred Yacht Club. Malcolm Parker will skipper one team and the other will be skippered by sister, Sarah Parker.
Club coach, Tom Spithill tips that the sibling rivalry will bring out the best in them.
"It's like with anything, siblings always want to be better than one another. Sarah's been progressing really well leading up to the HARKEN and Malcolm, well he's got more experience. It's going to be a great showdown when they are up against each other." said Tom.
Local Scientists Team Up At Warriewood Wetlands To Launch $4 Million Program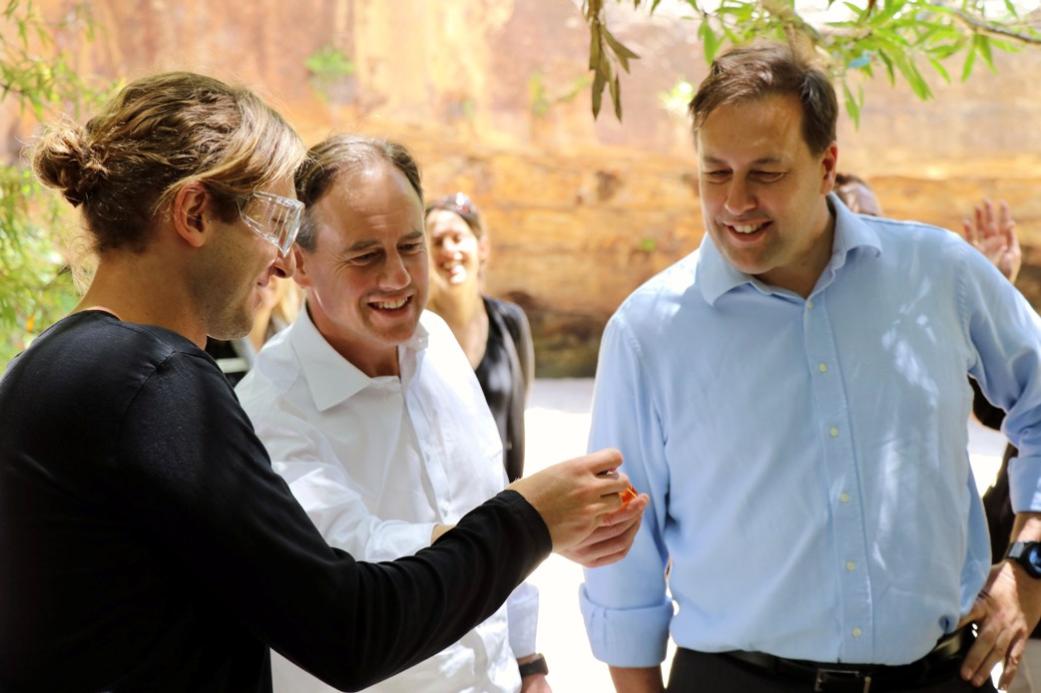 Bryce Haritos - a volunteer for Streamwatcher, the Hon. Greg Hunt MP, Minister for Industry, Innovation and Science and
Federal Member for Mackellar, Jason Falinski.
On Thursday November 17 researchers and budding scientists teamed up at Warriewood Wetlands in North Narrabeen, alongside Federal Member for Mackellar Jason Falinski and Science Minister Greg Hunt to launch a new citizen science program.
The $4 million Citizen Science Grants will be open for four years and support opportunities for the public to collaborate with researchers on high-quality, nationally important research projects.
Competitive grants between $50,000 and $500,000 will be offered to Australian researchers to engage the public in research – including collecting and analysing data, formulating questions for investigation and organising research teams.
Federal Member for Mackellar, Jason Falinski, said the grants will help researchers to do more work, while boosting public participation in science by involving people directly in the research process.
Palm Beach Longboarders Old Mal And Old Log Rally 2016: The 20th Year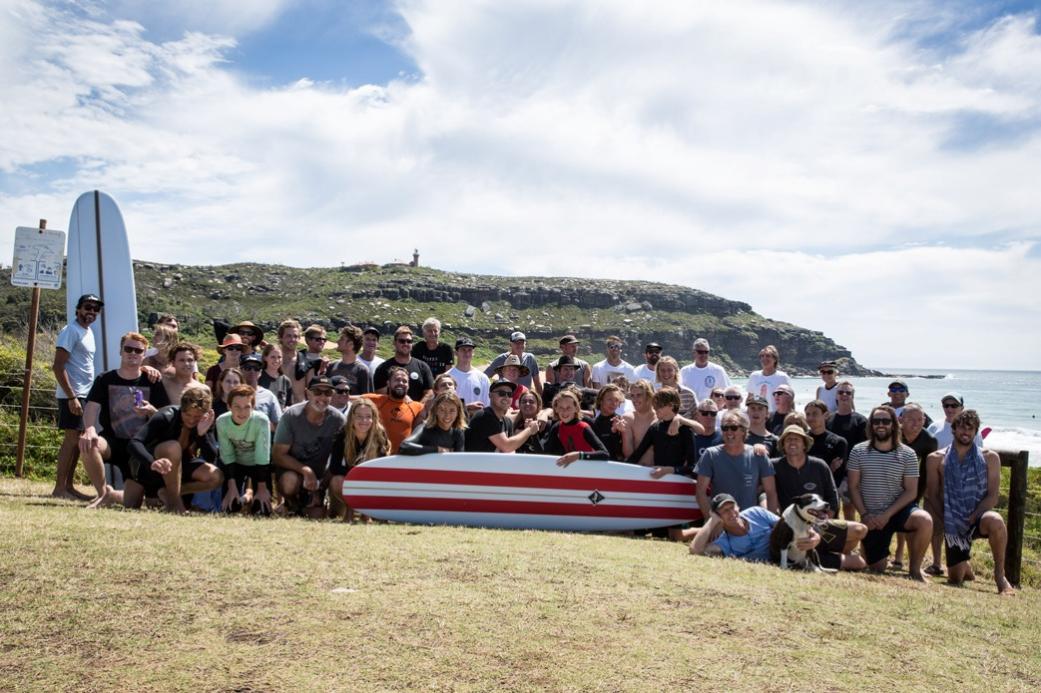 Palm Beach Longboarders 2016 Old Mal Log Rally Group - the red & white board in front is the raffle 1st prize of a KEYO TP3 PIG 9'6" donated by Johnny Gill value $1500 - photo by Jacqueline Andronicus
On Saturday November 12th Palm Beach Longboarders held their 20th annual Old Mal-Old Log Rally at....Palm Beach!
The inaugural Palm Beach Old Mal Rally was held on Saturday March 23, 1996 at Palm Beach, Sydney in conjunction with the council-run Pittwater Festival.
The contest was conceived by the Palm Beach Longboarders Club to promote sportsmanship, competition and traditional surfing. It also aimed to raise funds for The Disabled Surfers Association (DSA) and the club to be actively involved in The Pittwater Festival of 1996.
The contest is about the style and boards used pre-1968 and the judges' aim was to look for classic 60's style of surfing. Manoeuvers such as hang ten, hang five, drop knee turns, soul arch, Standing Island pull-out, stalls, head dips, and of course tube riding were the focus of the day.
Jacqueline Andronicus's Photos, results and more
HERE
Spring In Pittwater: 2016 - Whales Migrating South For The Antarctica Summer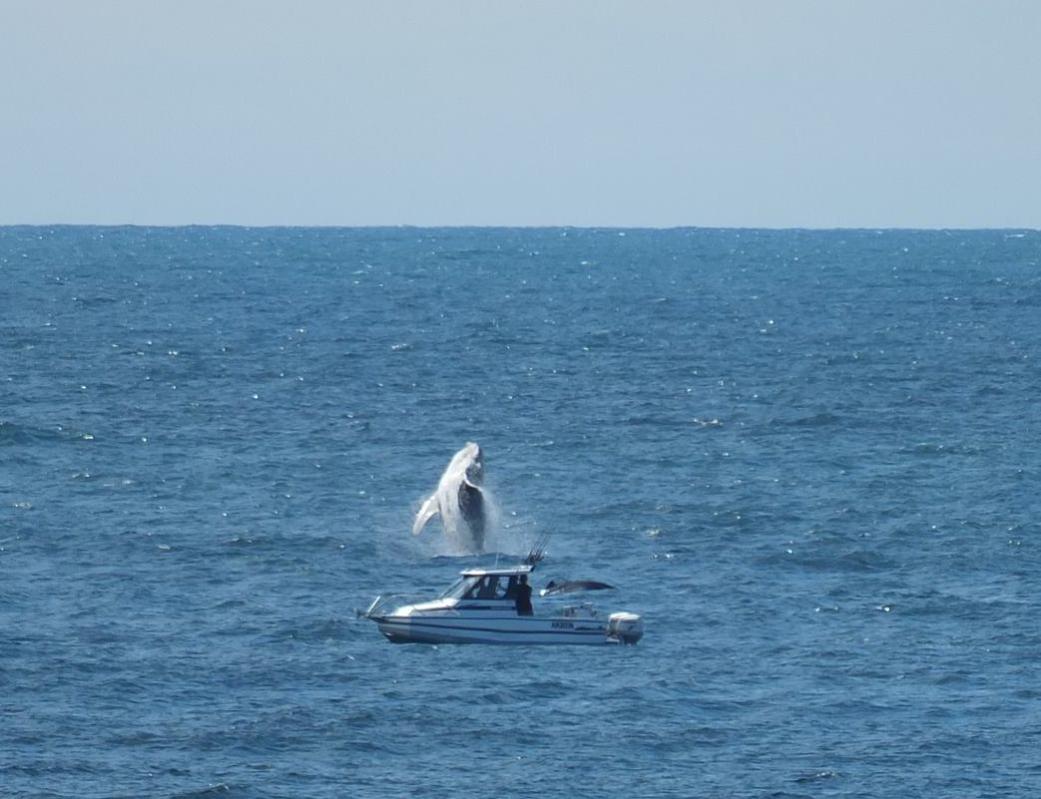 Whale leap off Palm Beach - photo by Adriaan van der Wallen
This Spring a lot of whales have been seen by residents on their annual swim south for Summer - some have been close, others can be seen closer to the horizon, a few kilometres out.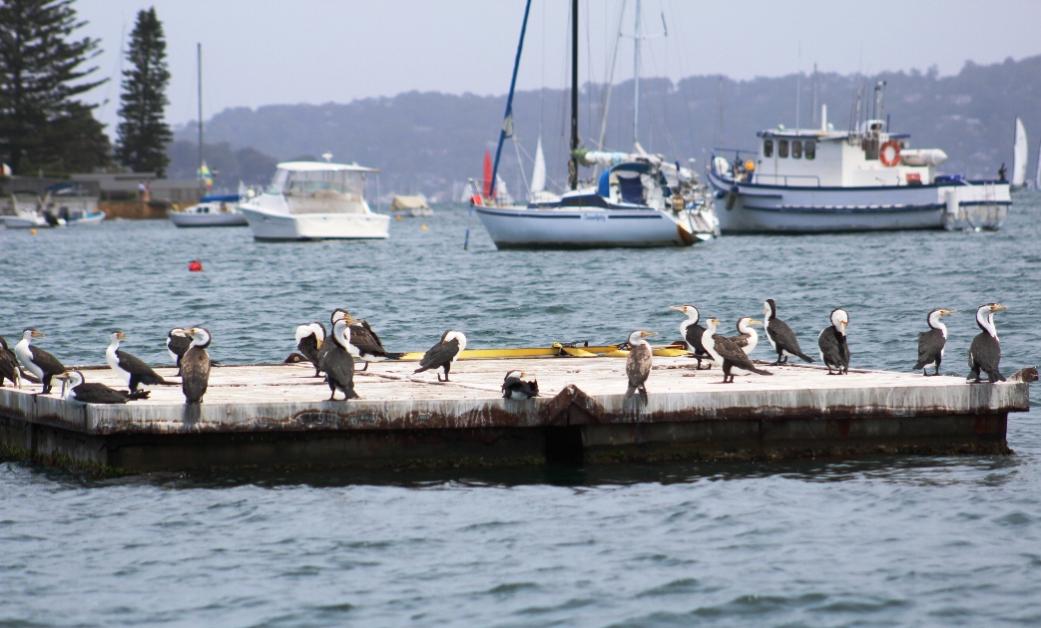 A Pied Cormorant colony has appeared at Palm Beach making good use of this pontoon off Palm Beach Wharf
Past Features Archives (pre 2014)
Pittwater Online News was selected for preservation by the State Library of New South Wales and National Library of Australia. This title is scheduled to be re-archived regularly.
Archived Issues (2014 on) may be accessed here: pandora.nla.gov.au/tep/143700