November 20 - 26, 2016: Issue 290
Newport SLSC Hosts Round 2 of SLS SNB 2016-2017 Surf Boat Premiership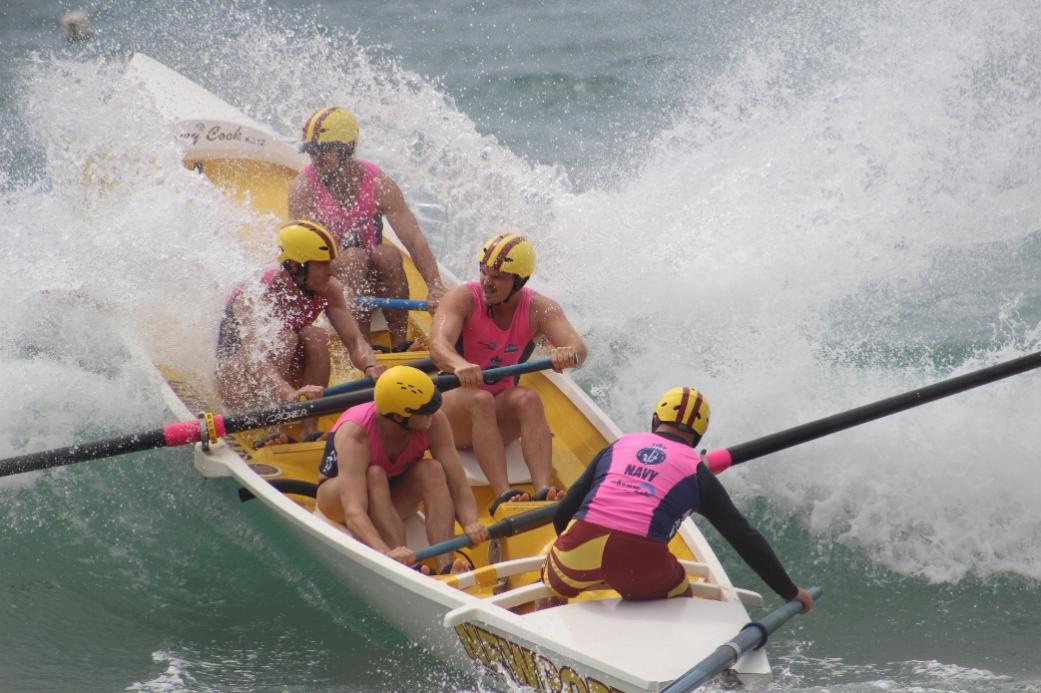 Round 2 of the Surf Life Saving Sydney Northern Beaches Branch Surf Boat Premiership was run on Saturday November 19th and hosted by Newport SLSC.
At Bilgola's Surf Boat Carnival entries were up from 46 crews last year to 56 crews this year. Newport was also up from 48 crews to 58 crews this year. Most of the increase is in the Under 19's where there were 2 crews last year but 10 this year. Apparently there a lots more keen to join one of the best surf sports there is as soon as they have their bronzes. The future looks bright for Surf Boat sports.
The Carnival ran really well with lots of excitement due to a few good waves and many boats catching them right into the shore. A few were caught on the lip of the bank coming back into the beach, but all relished the conditions with some great examples of skills on display for those who had come to watch and cheer them on.
Newport opened the clubhouse after the carnival where resident band The Endless Strummers provided some great tunes to have a cool drink by.
"The surf predictions were for an easing wind, dropping swell and cloudy, then sunny. I don't need to tell you, it didn't quite happen like that. The southerly was up and just got stronger, at least the waves were evenly dropping on the bank, the sets made you stop and look and of course the sun came out as we finished packing up. Ten junior crews! Fantastic."
"A testing day and well done all crews, some close racing and great waves cracked." Michael King, Newport SLSC Sweep said afterwards.
This year crews from south of the bridge joined in Newport's Boat Carnival again with South Maroubra and Coogee getting a head start on their campaigns for the Season.
On Saturday all the Coogee crews were called the 'Margs' to honour long term supporter of the Coogee SLSC Surf Boats Margaret LeMarseny, a lady who was also once a sweep herself and was called the 'mother' of surf boat crews at Coogee. An all girl crew, sweep Rebecca Hamilton, made it back to the beach a few times over yesterday,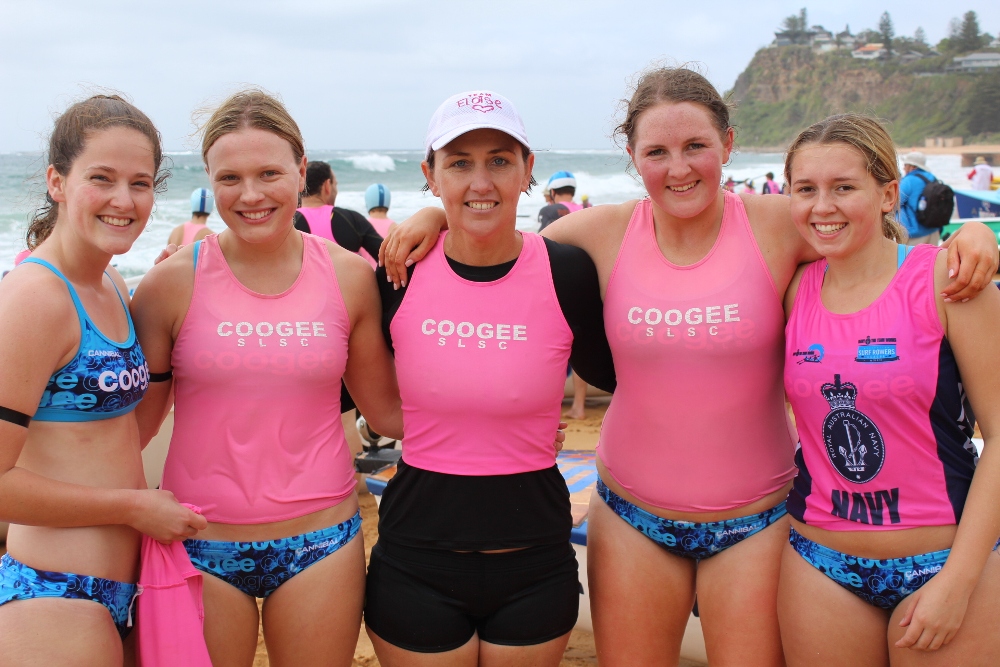 Rebecca Hamilton, Sweep for Coogee with Under 23's Women the 'LeMarsenys' or 'Margs' in honour of Margaret LeMarseny who passed away on November 12th and whose Memorial Service was held on Friday November 18th.
John and Margaret LeMarseny had been part of the Surf Boat division of Coogee SLSC for decades. John, whose name appears in 1950's newspaper reports on surf carnivals as the gentleman who kept coming first when on skis, went on to be a dominant figure in surf boats in the 70's, 80's and 90's, having started sweeping in the late 60's. 'Lemo' swept the Reserve Grade crew to a Gold Medal when Coogee became the first club to take the Open/Reserve Grade double at Blacksmiths in 1972. He also swept Coogee's A crew to win the grand slam of Branch, State and Australian gold medals in the Open boat in 1982 , winning the Aussies at Moana. That crew went on to represent Australia in the test series against New Zealand and Lemo was given the honour of being the Australian Team Captain.
He also had success with junior crews sweeping Coogee to an Australian bronze medal in 1981. A fearless competitor for whom no wave was too big, John relished in big surf. His ability on a wave ski in mountainous surf off Wedding Cake Island whenever a massive cyclone swell was on is legend amongst Coogee members.
He was a past President, Club Captain, Boat Captain and Life Member of Coogee and was a Coogee man through and through. He was tough but very fair, very generous and a notorious practical joker and had a real presence about him that made you feel good to be in his company. [1].
Mr. LeMarseny passed away earlier this year after 81 outstanding years including many years of service to Coogee SLSC.
_____________________________
Newport Boat Carnival Results
Open men. 1. Newport Hellfish, 2. Bilgola, 3. Palm Bch Popeyes, 4. DY Milktrucks, 5. Palm Bch Pushups

Open women. 1. Bilgola Gold, 2. DY Milkmaids, 3. Sth Narrabeen Sassatrons
U23 men. 1. Long Reef Lords, 2. Newport Bottom Feeders, 3. Avalon Bch Pinkies, 4. Palm Bch Paperclips, 5. Collaroy Power rangers, 6. Freshwater Powerhouse
U23 women. 1.Sth Curl Curl, 2. Newport Pistol Shrimp, 3. Coogee Marg's, 4. Manly Malurkadurks, 5. Bilgola Gold
U19 male.- Sth Maroubra, 2. Sth Curly Slickers, 3. Coogee, 4. Freshwater Fighters
Reserve men. Palm Bch Projects, 2. Newport Sea Cucumbers, 3. Newport Spudnics, 4. Mona Vale Pandas, 5. Manly boat people, 6. Whale Bch Bigfish
Reserve women. 1. Palm Bch Pineapples, 2. Avalon Bch Antiques, Bilgola Gold, 4. Avalon Bch DBs, 5. Newport Nibbles
The next Surf Boat Carnival on this Season's Surf Life Saving Northern Beaches calendar is at Warriewood Beach and hosted by Warriewood SLSC on December 3rd.
Pittwater Online Photo Album for participants and their families available HERE - please email us, with image number, if you want any copies in high resolution.
Some of the 2016 Newport SLSC Boat Carnival action runs below.
______________________________________________________
1. Courtesy Australian Surf Rowers League Tribute to John LeMarseny.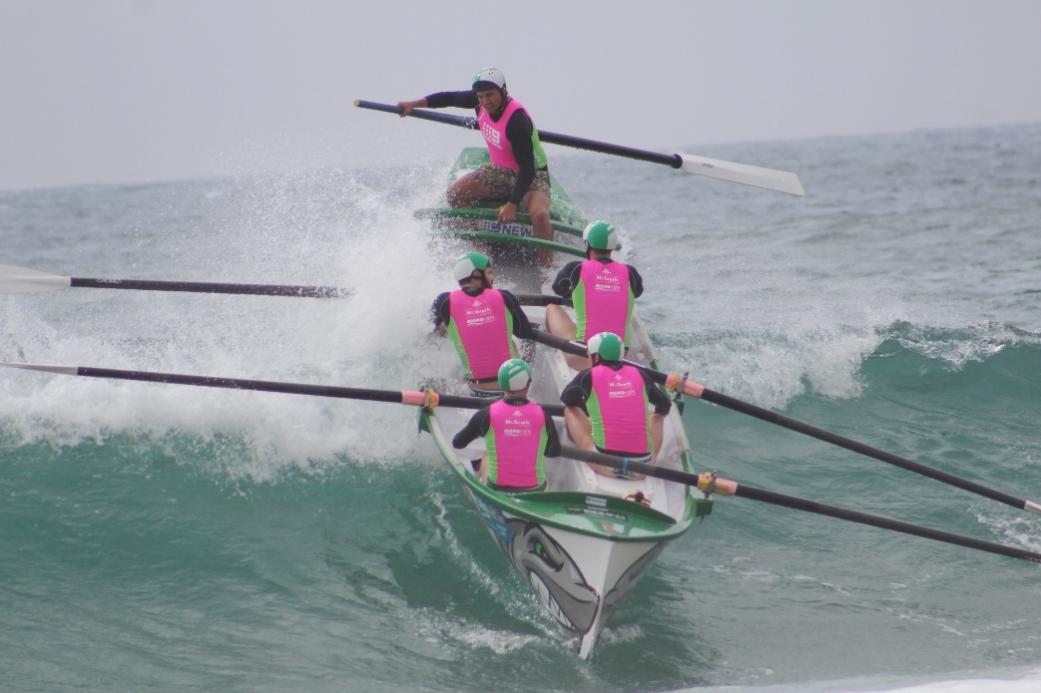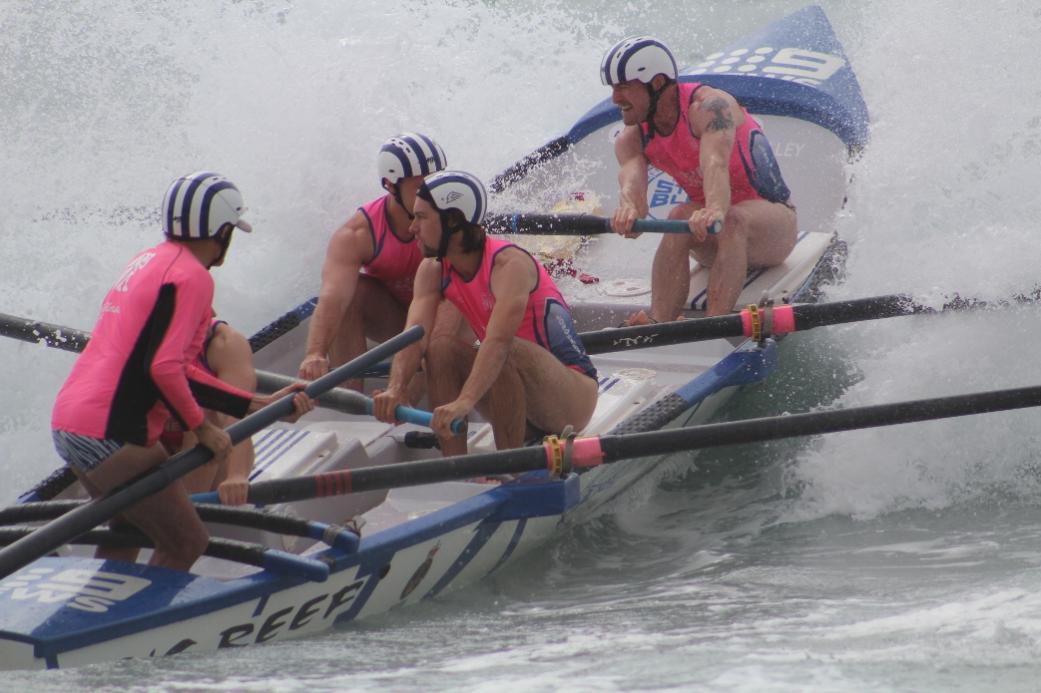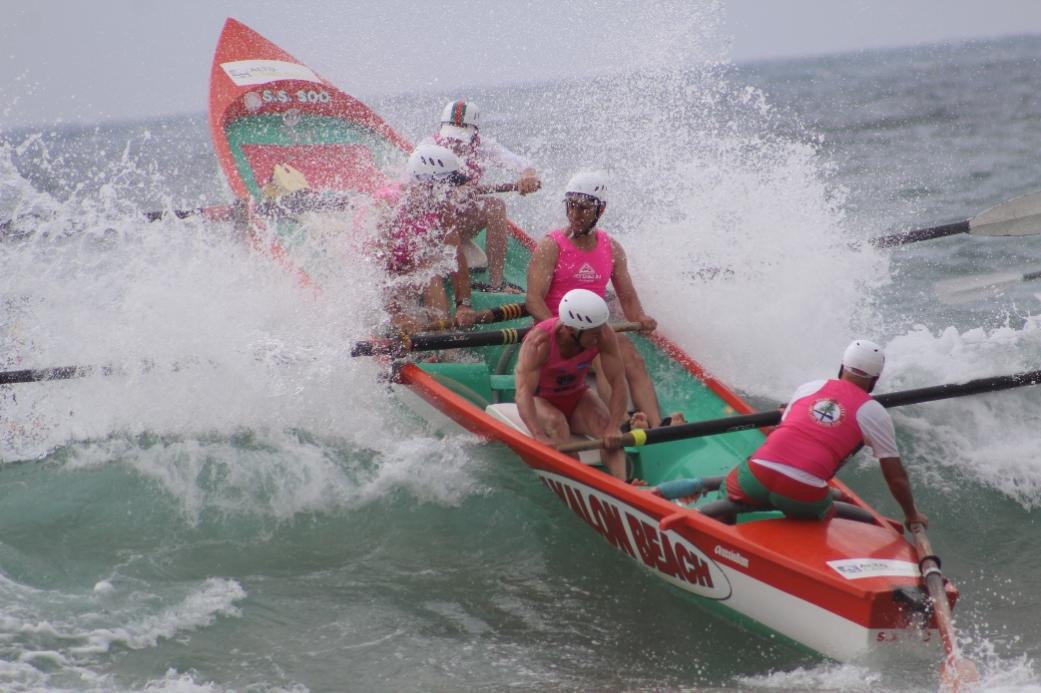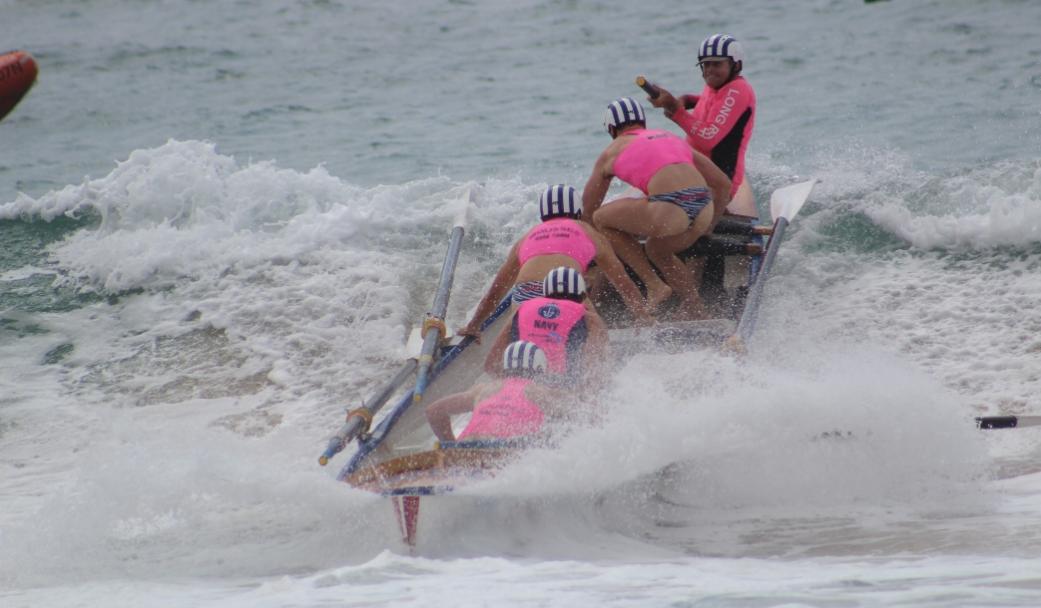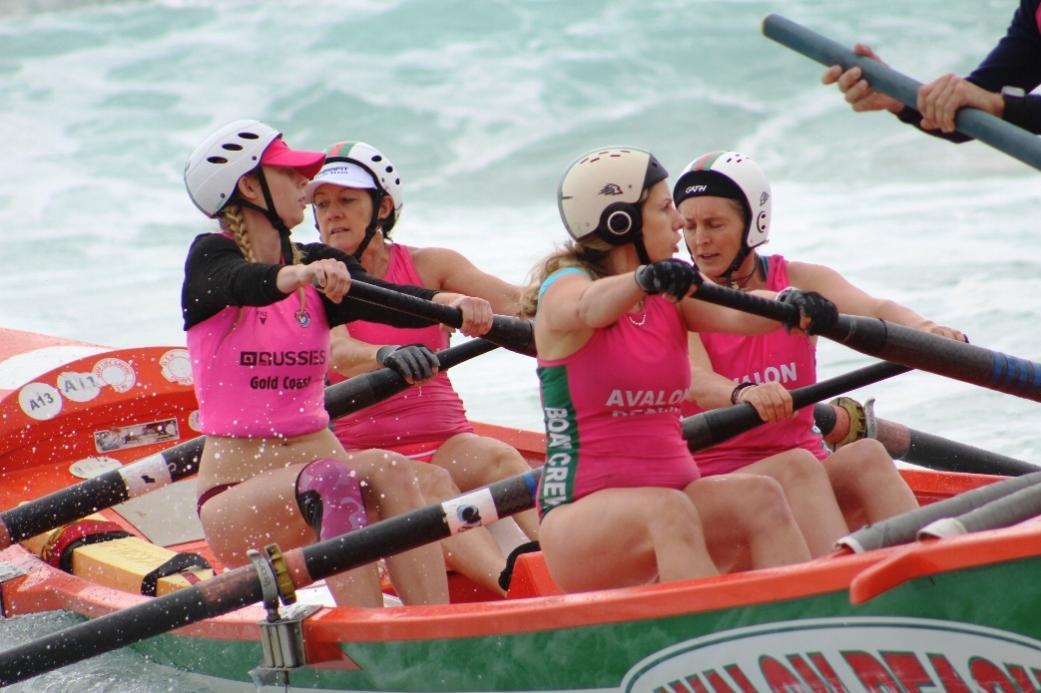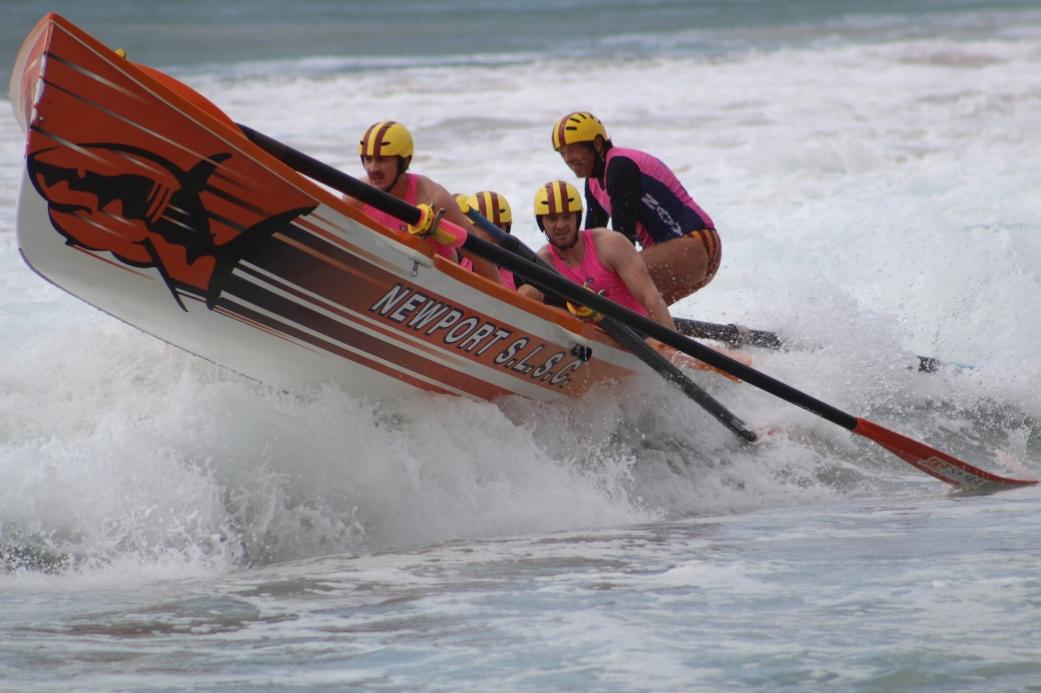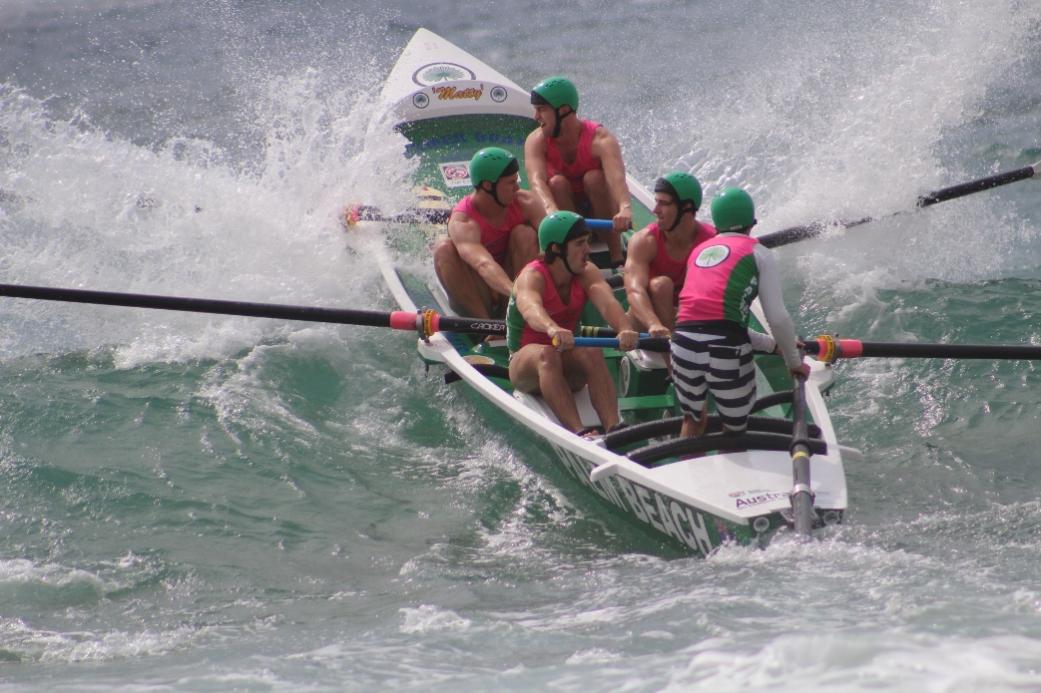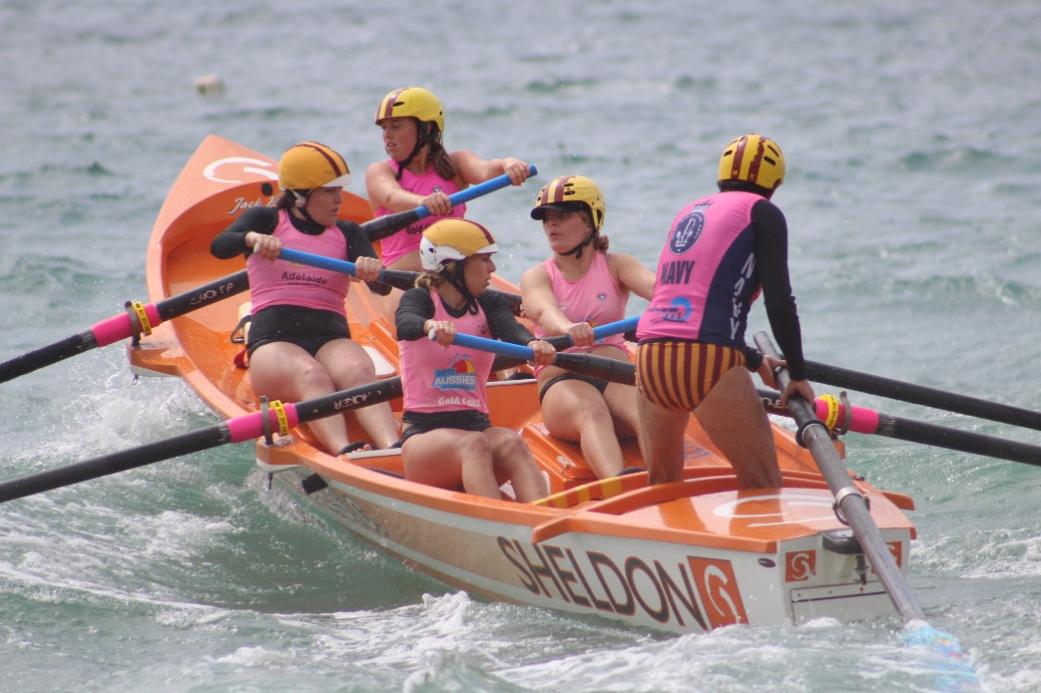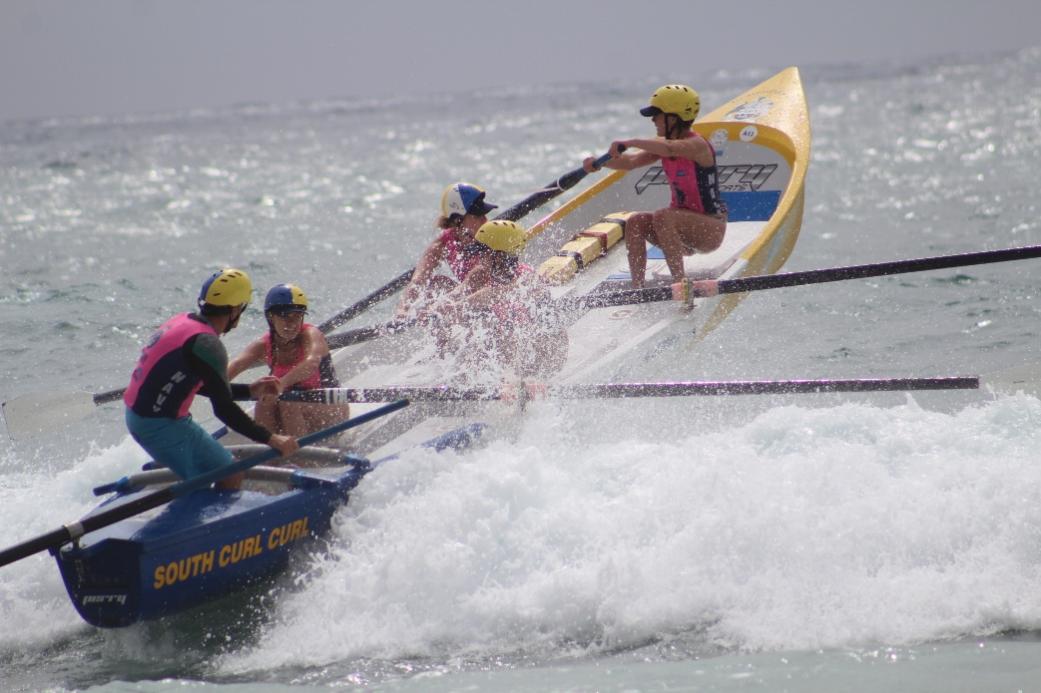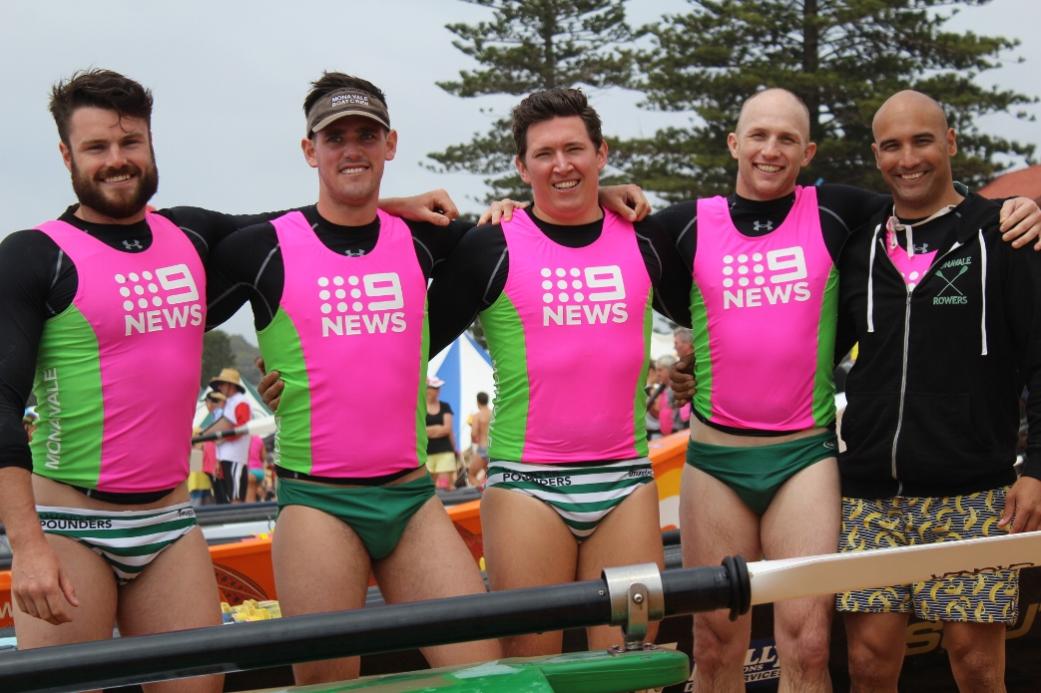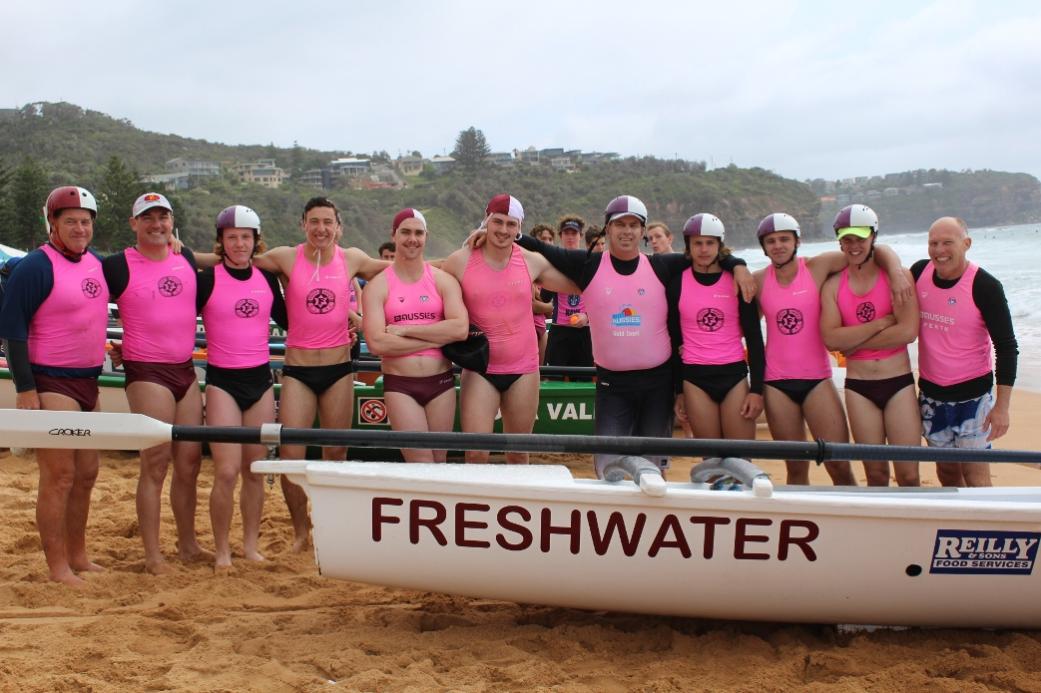 Freshwater SLSC Surf Boat Crews at Newport Boat Carnival 2016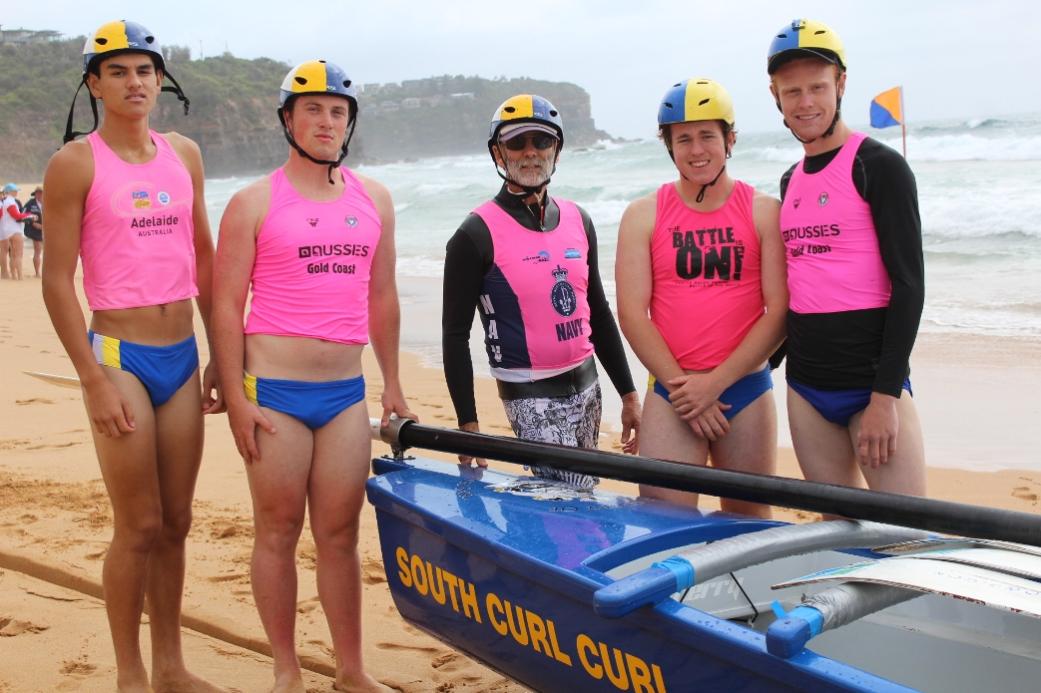 South Curl Curl Slickers - Open Men's Division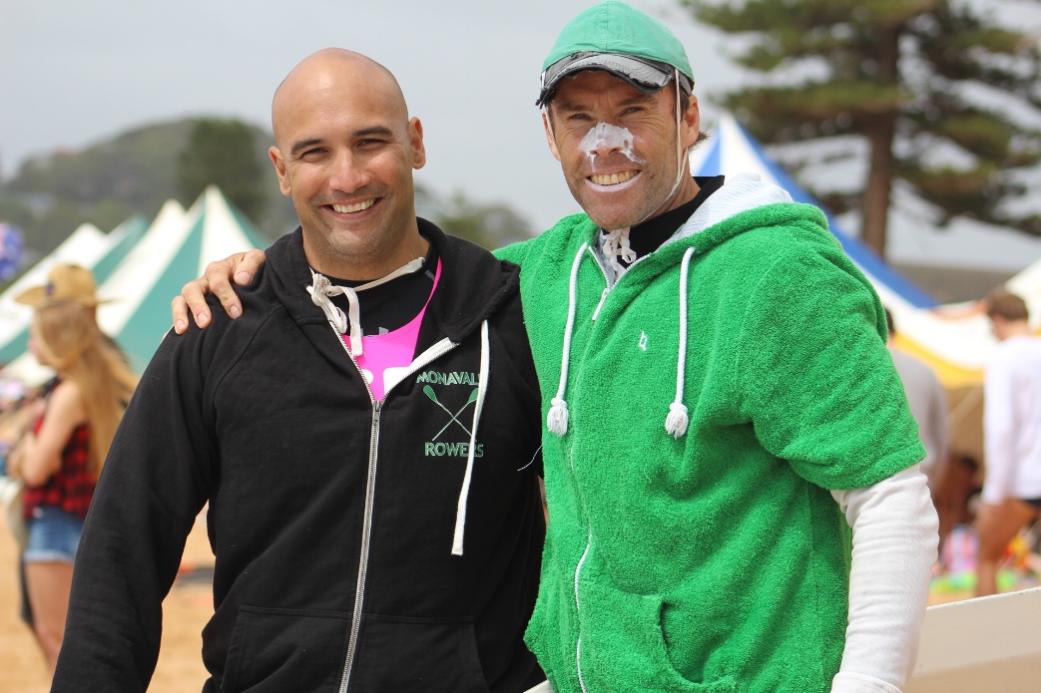 Mona Vale SLSC
Boat Captain and Sweep
Ryan Halangahu and Palm Beach SLSC Boat Captain and Sweep Peter Spence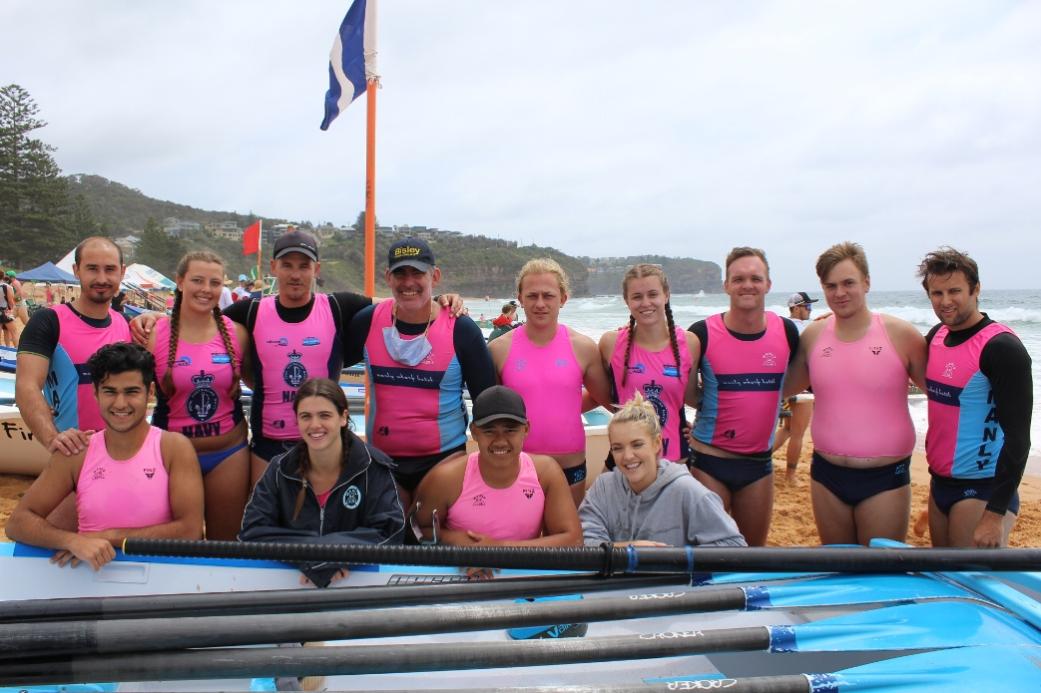 Manly LSC Boat Crews at Newport SLSC Boat Carnival 2016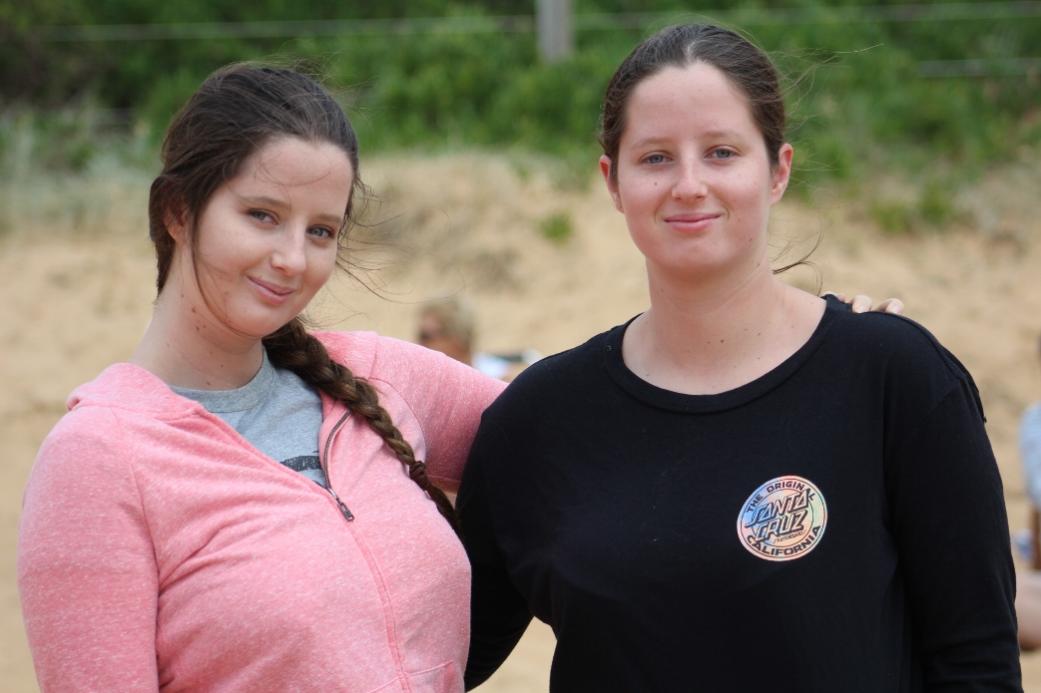 On the beach - cheering on dad - Avalon Beach SLSC member