November 20 - 26, 2016: Issue 290
Pittwater Artists Trail Open Studios Weekend Summer 2016: December 3rd and 4th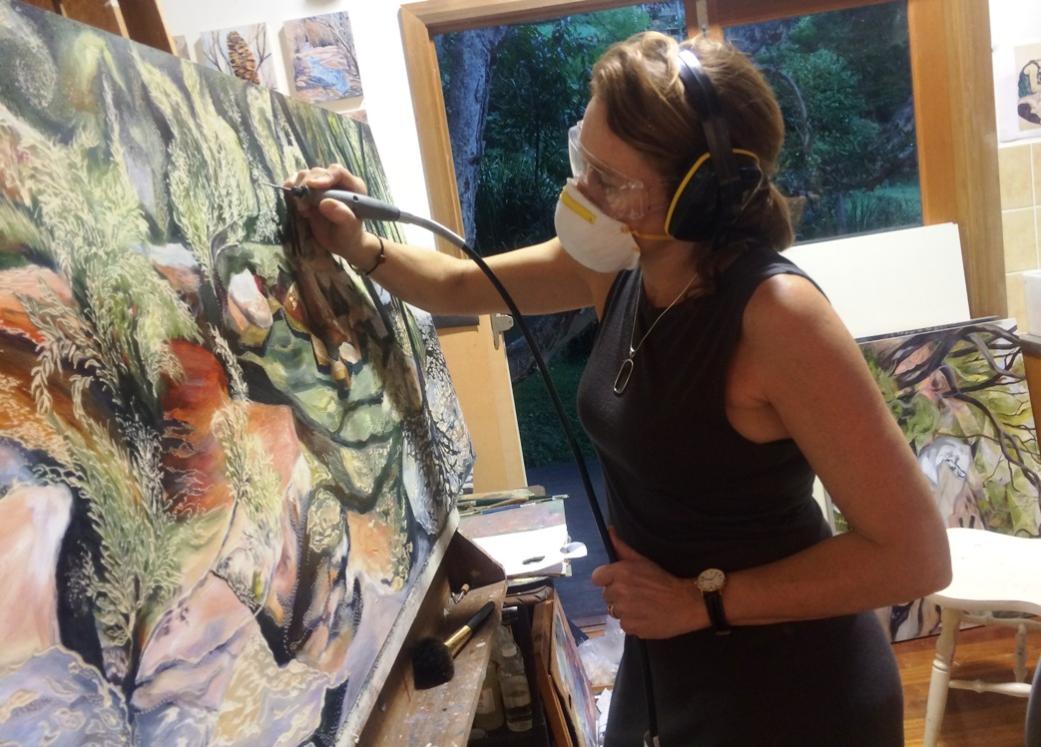 Pittwater Artists Trail Open Studios Weekend Summer 2016
Saturday 3rd and Sunday 4th December, 2016
This is your last chance in 2016 to go "behind the scenes" of Pittwater's edgy and diverse arts scene to view professional artists at work, hear the stories behind their practice, watch a demonstration, buy art and join in unique interactive moments at featured studios.
A loyal trailer shared with us that it is a rare opportunity to peek into an artists' creative processes and works and have the opportunity to discuss their techniques and sources of inspiration.
She also shared that "it is amazing to me the variety of places used by artists as studios. I saw those artists in a different light and felt closer to them. Seeing the bric-a-brac of their practice was inspiring and as an avid owner of hand made artisan items, it provides me endless joy to give the actual stories around the pieces I have gathered over the six years of the Trail"
Twenty five artists can be visited from 19 studios on the northern beaches giving visitors access to their spruced up homes and creative areas whilst giving a live demonstration of techniques including:
Robyn's art garden in Clareville where you can make a fantasy encaustic (bees wax) card

Fire Bird Beads glass blowing teaching studio demonstrations of flameworking all weekend

Claire and Evan Armstrong's "join in" fish canvas creation with instructions on unique techniques and hilarious fun

Marian Purvis and Helen McKay reveal how a print is actually pressed to paper

Coco Elder's intermittent carving into an oil painted canvas and sgraffito onto clay

Michele Petrie creates an armature based sculpture take form over the weekend

Vicki Ratcliff and Cindy Goode Milman teaching studios will have easels set up and painting a local scene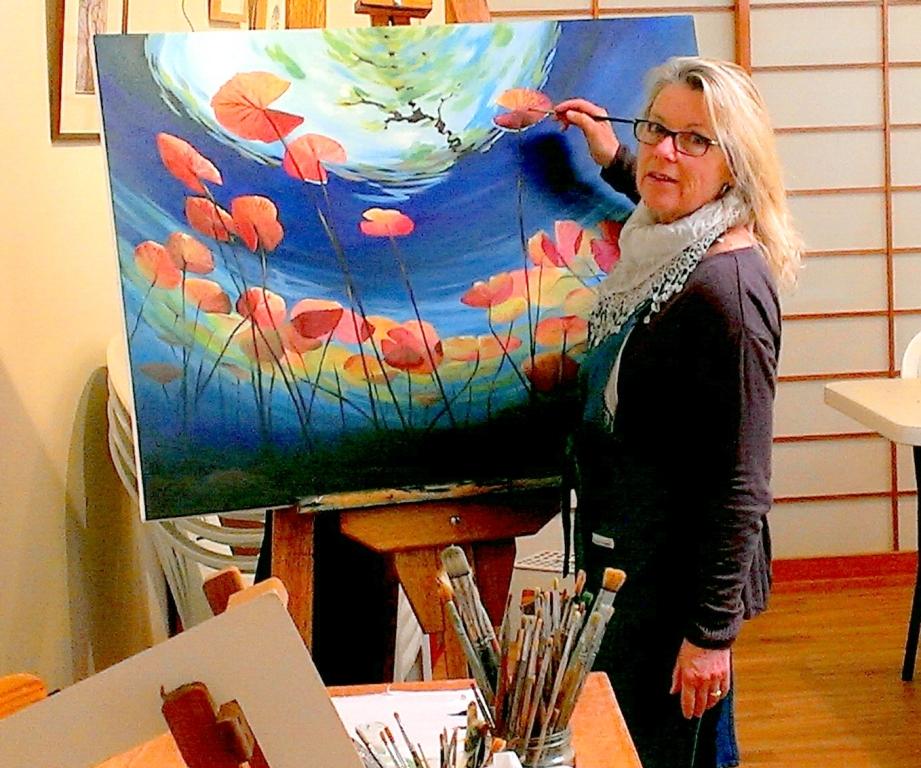 Vicki Ratcliff at work

Procuring a new piece of artwork becomes a richer experience when combined with the opportunity to meet the artist, watch them work and hear the story behind their work of art.
Opening 3rd and 4th December from 10am -5pm both Saturday and Sunday it is also the perfect opportunity to shop outside the big box for the ones you love; couples choosing an original artwork for the home, husbands/wives gathering a gift voucher for workshops or a treasured piece makes its way to an overseas destination.
Download the map and list of demonstrations from the www.pittwaterartiststrail.com.au