October 30 - November 5, 2016: Issue 287
Katie Spithill And RPAYC Women's Crew Win Busan Cup: 2016 International Match Racing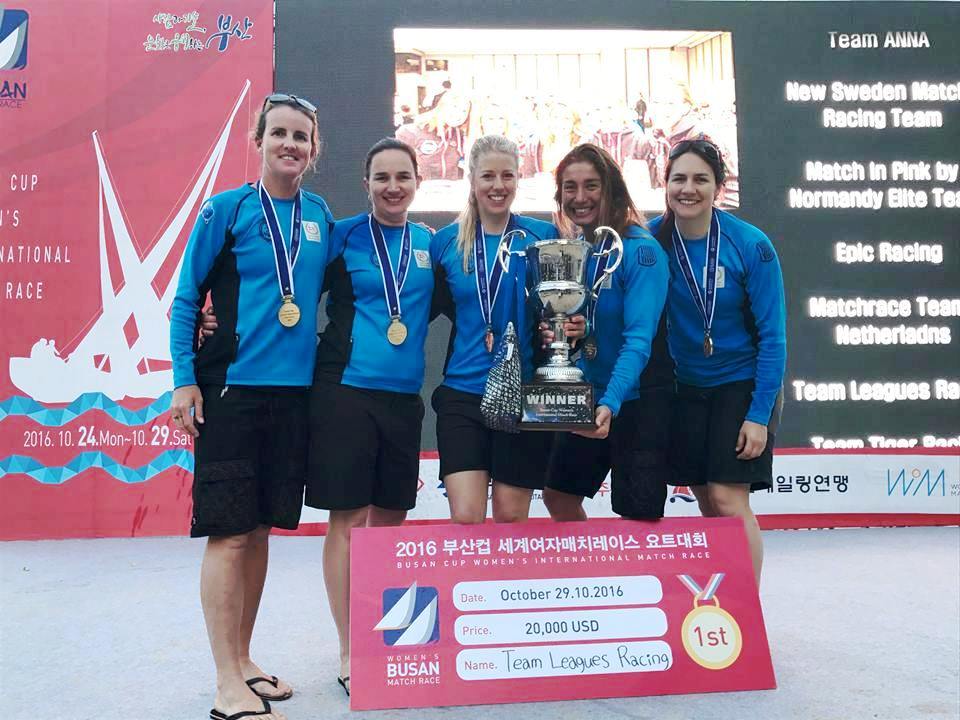 As one of the most experienced match racing skippers in the world, Australian Katie Spithill has been to every Busan Cup Women's International Match Race since the inaugural event in 2008, except for the single year she had her daughter. But not until Saturday the 29th of October 2016 did she go all the way through to winning in Korea; over previous two-time Busan champion Lucy Macgregor of Great Britain:

"Finally, is all I can say. We've been here for eight years and we're just so happy to take it home today," the Aussie skipper cheers out, praising her Team Leagues Racing crew of Alessandra Angelini, Jessica Eastwell, Kate Lathouras and Stacey Jackson from the Royal Prince Alfred Yacht Club.
Fellow club members Milly Bennett – skipper, Alice Tarnawski, Rosie Lee, Stephanie Doyle, Carrington Brady and Tara Blanc-Ramos were also in Busan for their first 2016 WIM Series event as Team Tiger Racing.
More HERE
Prime Minister Visits Mackellar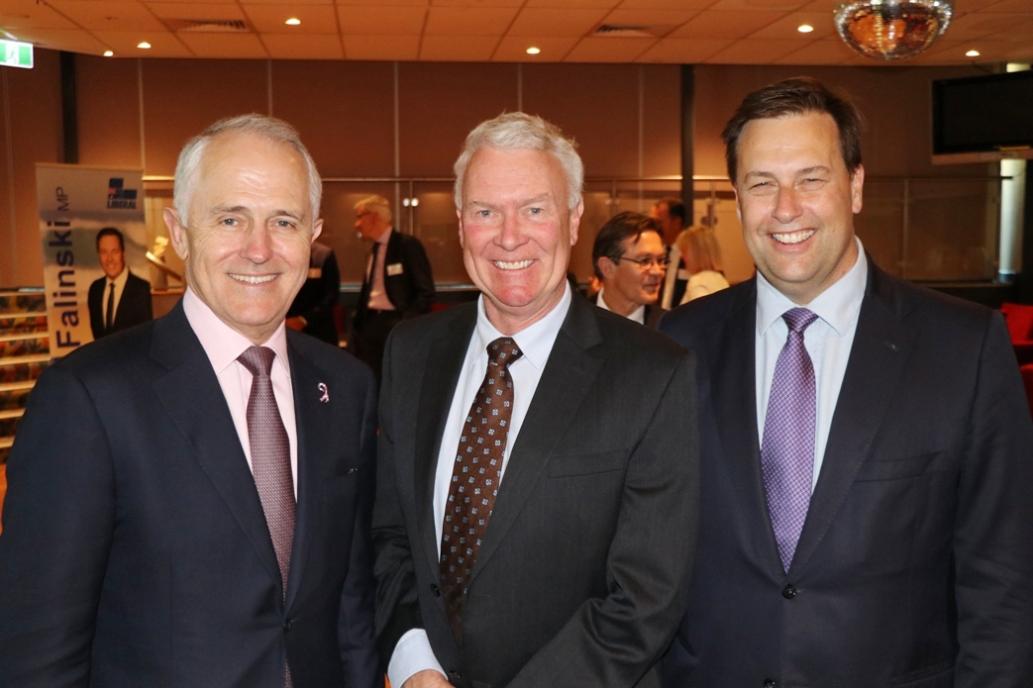 Hon. Malcolm Turnbull, Prime Minister of Australia, Andrew Carson and Jason Falinski, MP for Mackellar
The Hon. Malcolm Turnbull, Prime Minister of Australia, has been engaged in visiting many communities this week.
On Monday, his birthday, the day began at Cancer Australia's 2016 Pink Ribbon Breakfast then Berowra and NorthConnex were visited. Prior to departing for a full week of engagements in communities in Queensland, from Brisbane to Rockhampton and Birdsville, he met with a group of community business leaders at the Belrose Bowling Club for an informal afternoon tea hosted by Jason Falinski, Federal MP for Mackellar.
More HERE
Winners Of Australian Sailing Awards 2016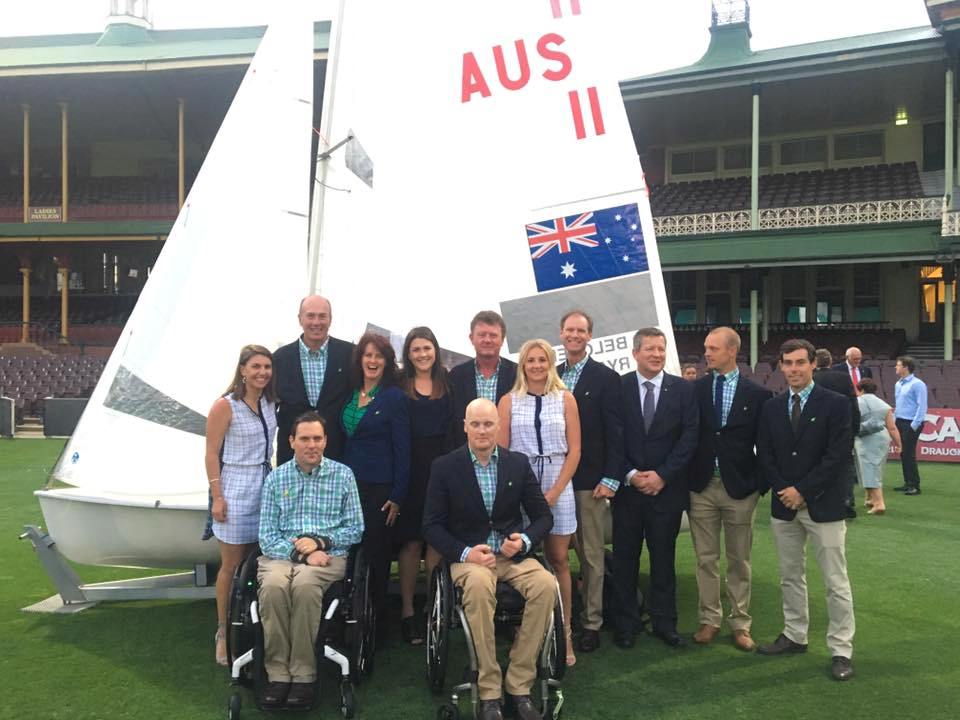 Yes - that's a boat on the SCG! - photo courtesy Liesl Tesch
For the second year in a row Lisa Darmanin has won Female Sailor of the Year. The Rio 2016 Silver Medallist as part of the Australian Sailing Team and Waterhouse Darmanin Sailing looked pretty happy about the announcement.
Liesl Tesch came away with two awards, one for being part of the Australian Paralympic Sailing Team, which took out the Sailor of the Year with a Disability, and the prestigious President's Award.
Daniel Fitzgibbon and Liesl Tesch became the first Paralympic sailors to defend their Paralympic title, returning from Rio with Gold in the SKUD18 class. The pair, who claimed Gold in London in 2012, won with two races to spare. Liesl and Daniel were both nominated for Sailor of the Year with a Disability but their amazing feat in defending their Paralympic Title meant both were nominated in their individual Male and Female Sailor of the Year categories as well.
The Australian Paralympic Sailing Team members are Daniel Fitzgibbon and Liesl Tesch, who became the first Paralympic sailors across the globe to defend their Olympic title, taking Gold in the SKUD18 class, Colin Harrison, Russel Boaden and Jonathan Harris who also won Gold in the Sonar Class, Tasmanian Matt Bugg took the Silver medal in the 2.4mR event.
The evening had extra announcements in stating an Australian Sailing Hall of Fame is to be established.
Walk It Off Provides Positive Messages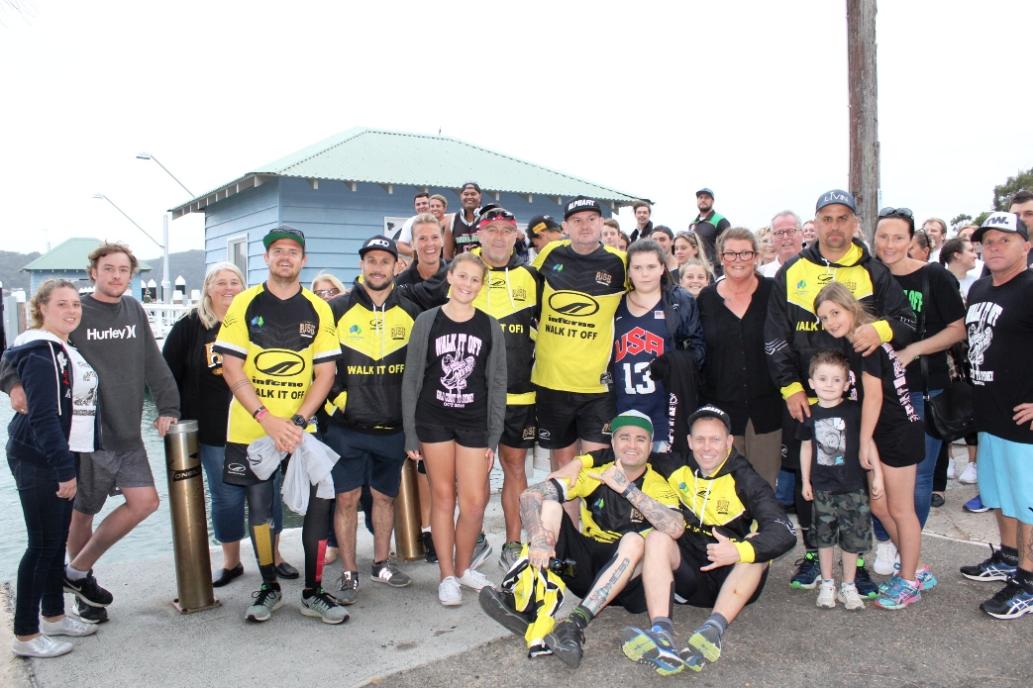 The Walk It Off Team 2016 joined by the Pittwater Community at Palm Beach for 'the Dog Leg'
"
It's ok to say you're not ok
"
Ben Higgs said to the crowd that greeted and applauded he and his mates as they disembarked from the Ettalong to Palm Beach Ferry on Thursday afternoon.
Ben Higgs and friends Steven Heighes, Darren Brown, David Mcelhinney, Shawn Howell, Jason Webb and Peter Brown had their ranks bolstered by Avalon JRFLC players and members of the community on Thursday afternoon when they greeted the Walk it Off team at Pittwater Park and then walked with them to Avalon Bulldogs clubhouse at Careel Bay in what was termed by the club 'The Dog Leg'.
Matty Johns, Brian Fletcher and Craig Gower were also among the crew meeting the boys and joined in the last part of Day 13 of a 14 day extremely long walk from the Gold Coast, Queensland.
Avalon Community Garden Open Day 2016 Spring Festival Set To Thrill Your Senses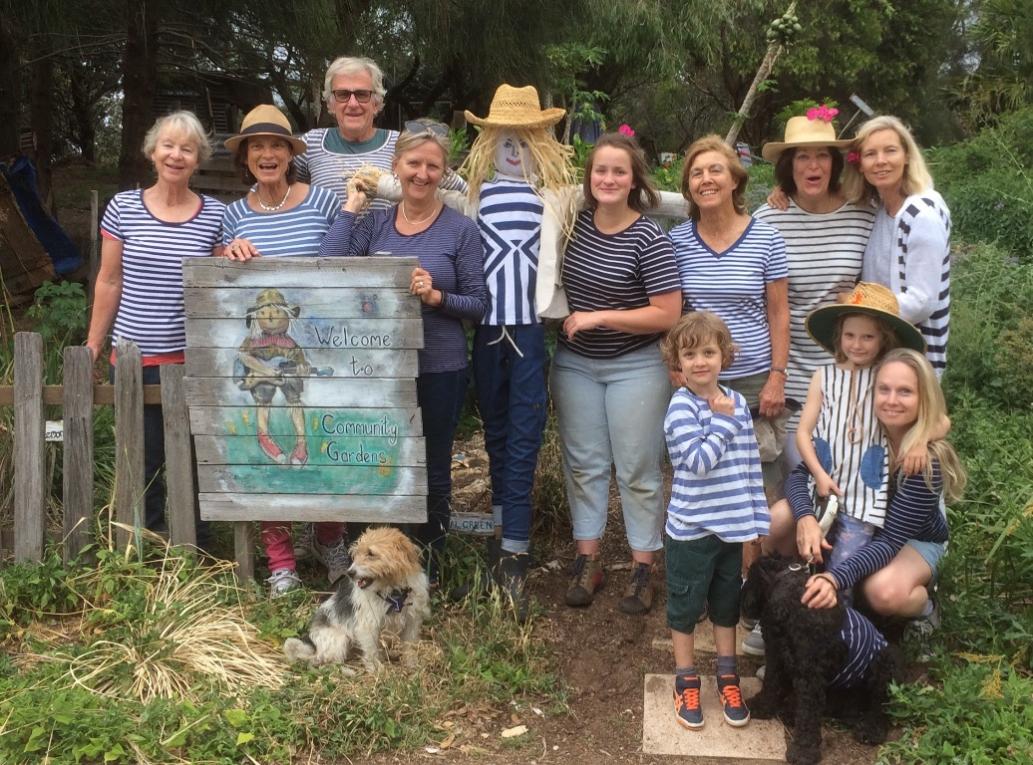 Avalon Community Garden Open Day: An Avalon NOW Experience - photo by Billy Bragg
Avalon Garden Open Day And Spring Festival
Hosted by Avalon Community Garden
Sunday, November 6 at 10 AM - 2 PM
Tasman Road entrance to Barrenjoey High School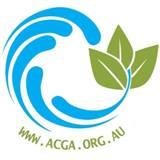 Please join us on Sunday 6th of November between 10am and 2pm to celebrate the Garden's 6th year and name change.
Wander through the garden and enjoy the line up of live music. Bring the kids for activities in their own garden area. Enjoy a light lunch, afternoon tea or a homemade lemonade from our cafe. Checkout the Boomerang Bag stall and, if you're lucky, win one of the great prizes being raffled. Our programme of demonstrations hold something for everyone:
- Smoking ceremony at 10am, followed by
- Bee hive split by Selina Griffith
- Making Kombucha with Jess Brandt and Brita Benjamin
- Making Gingerbeer with Phyllis Agius
- Cooking fresh and healthy food with My Kitchen's for Disco
- Composting and worm farms with Yvonne Nicholls
- Make your own sunscreen & mosquito repellent with Phyllis Agius
Hope to see you there!
Glossy Black-Cockatoo Returns To Pittwater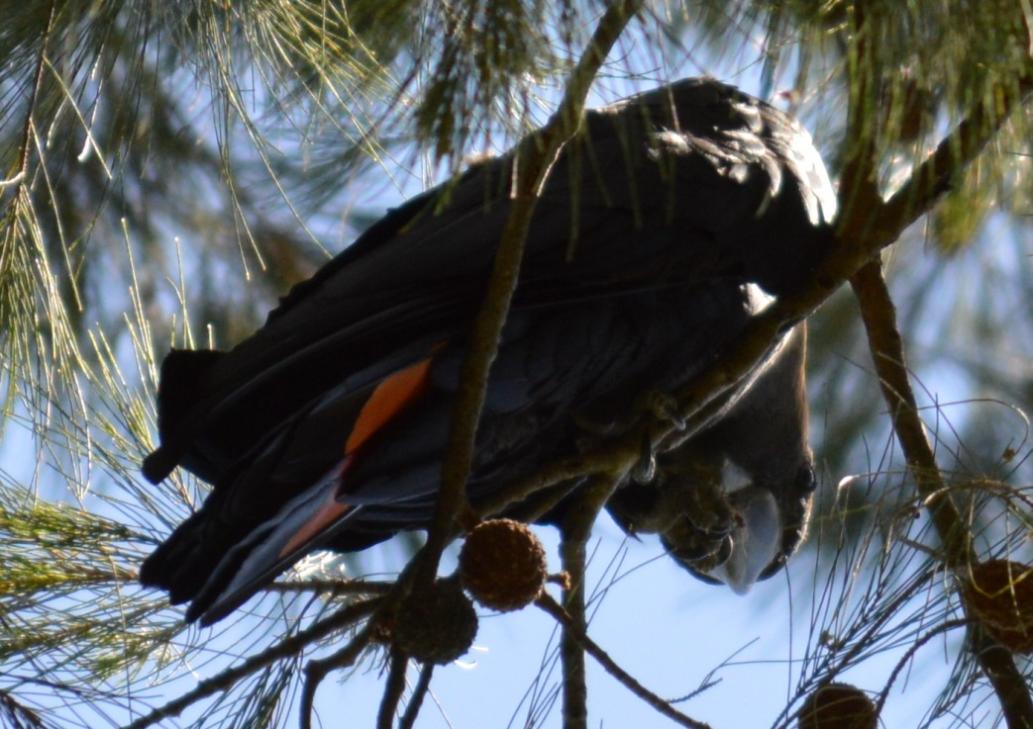 Glossy Black-cockatoo, Calyptohynchus lathami - photo by Paul Wheeler

Each Spring the Glossy Black-cockatoo, Calyptohynchus lathami, returns to bushland reserves in Pittwater to feast on she-oak. Heard and seen in Mackay Reserve by Palm Beach residents each year, a pair turned up at Clareville last weekend and were snapped by regular contributor Paul Wheeler.
Paul reports that they were there all day, feeding on the she-oaks. She-oaks (trees and shrubs of the genera Allocasuarina and Casuarina), the seeds of which are almost their only food source, have become more prevalent in Pittwater in recent years due to no bushfires and these trees attract the birds to places such as Mackay and Angophora Reserves. They have also been seen at Brown's Bay as well as Ku-ring-gai Chase and Garigal National Parks.

Spring In Pittwater: 2016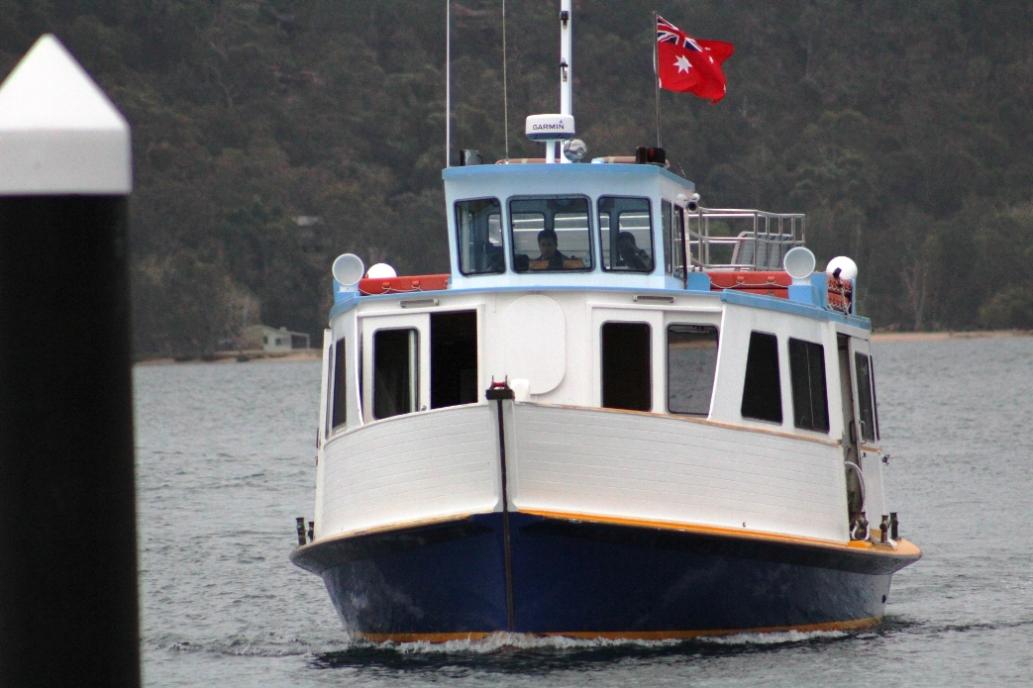 Palm Beach Ferries 'Myra' is mid-Spring spruce up with a new coat of paint!
Past Features Archives (pre 2014)
Pittwater Online News was selected for preservation by the State Library of New South Wales and National Library of Australia. This title is scheduled to be re-archived regularly.
Archived Issues (2014 on) may be accessed here: pandora.nla.gov.au/tep/143700