November 13 - 19, 2016: Issue 289


A company with a lot of local connections in David Boekemann, who we met at the recent Sydney Wildlife Mobile Clinic fundraiser, and again on the beach at the opening Surf Boat Carnival for the 2016-2017 Season at Bilgola, brings in our passion for food, great Australian food, and how to access this.
Founded in 1879, J.L. Lennard is a family owned, Australian company which imports and distributes a range of products from world renowned manufacturers in Europe, America and Japan. J.L. Lennard operates throughout Australia as well as New Zealand and the Pacific Islands.
This range of suppliers is what you want in your food business, the quality, 'Engineered to last' means you're installing something along the lines of investment. Ovens, refrigeration, chicken cooking equipment or that bane of Summer, the soft serve ice-cream and yoghurt machine and gelato that will not only go the distance and then some, but, being the best you can get, will be looking after your customers to the highest standards too.
This year J. L.Lennard is celebrating 137 years of looking after people in the supply of Food Equipment and Packaging Machines.
Celebrating 137 years in business in Australia is an extraordinary achievement for a family business. To have overcome many challenges along the way, including two World Wars, the Great Depression and the premature death of the first family member in the business, William Henry Boekemann, is a great testament to the business principles and philosophies laid down by its founders during JL Lennard's early years.
Putting these principles and philosophies into practice means that JL Lennard has always held its employees in high regard and treated them with the greatest respect and consideration.
Secondly, the company has always forged strong, open relationships with its customers and has developed strong personal relationships with all its suppliers. JL Lennard has always operated within the framework of the highest ethical standards and the underlying belief that, whilst profit is important, staff integrity and customer satisfaction are equally important.
These standards have seen JL Lennard flourish and grow into the next century.
Pittwater Online, which has a strong focus on lauding all things Australian are extremely proud to be associated with, and helping celebrate, such a milestone. It is even more significant when one considers that JL Lennard is one of only a handful of companies to have operated a business in Australia for this length of time.
J.L.Lennard represents many of the world's premier food equipment manufacturers, providing professional kitchens all over Australia with quality assurance throughout the catering process.
From programmable and reliable commercial cooking equipment which ensures perfect cooking every time, to hot and cold food storage systems, right through to food service systems which deliver food to the consumer in perfect condition.
J.L.Lennard recently partnered with Merivale to supply food equipment into the "Shack" at the recently redeveloped and refurbished The Newport. This equipment is used for cooking the fries, burgers, fish and chips and fried chicken wings. This is high capacity, reliable and efficient equipment which is necessary for the huge volume of great food delivered at The Newport on a daily basis.
Some of their other Customers on the Northern Beaches include:
Chargrill Charlies – Mona Vale
United Cinemas – Warriewood
Manly Pavillion Function Centre – Manly
Burgers on Parade – Avalon
Ormeggio – The Spit
Pilu – Akuna Bay
McDonalds
Hungry Jacks
KFC
What sets J.L.Lennard apart is our technical support. The vast experience of our technical and engineering team means that customers have fast access to technical support here in Australia, irrespective of where in the world their equipment was manufactured.
J.L.Lennard offers a complete National Service solution:
• 24hr / 7 days per week coverage
• Factory-trained company technicians
• Parts-stocked service vans
• Fully trained regional service agent coverage
• Operational training on-site or at State training venues
• Preventative maintenance servicing
Not only that you can enquire about the various items available, request prices or schedule a demo online. Simply click on the photo of what you wish to get more information on and follow the links.
With this great range of the best available, strengthened by ongoing and at installation Complete Customer Support, as well as being great Australians, clearly JL Lennard is your go to company for all Food Equipment.
Sydney, Melbourne, Perth, Adelaide, Brisbane and Auckland offices offer phone, fax and email
42 Giffard Street
Silverwater NSW 2128
PH: 02 9475 9000
FAX: 02 9475 9099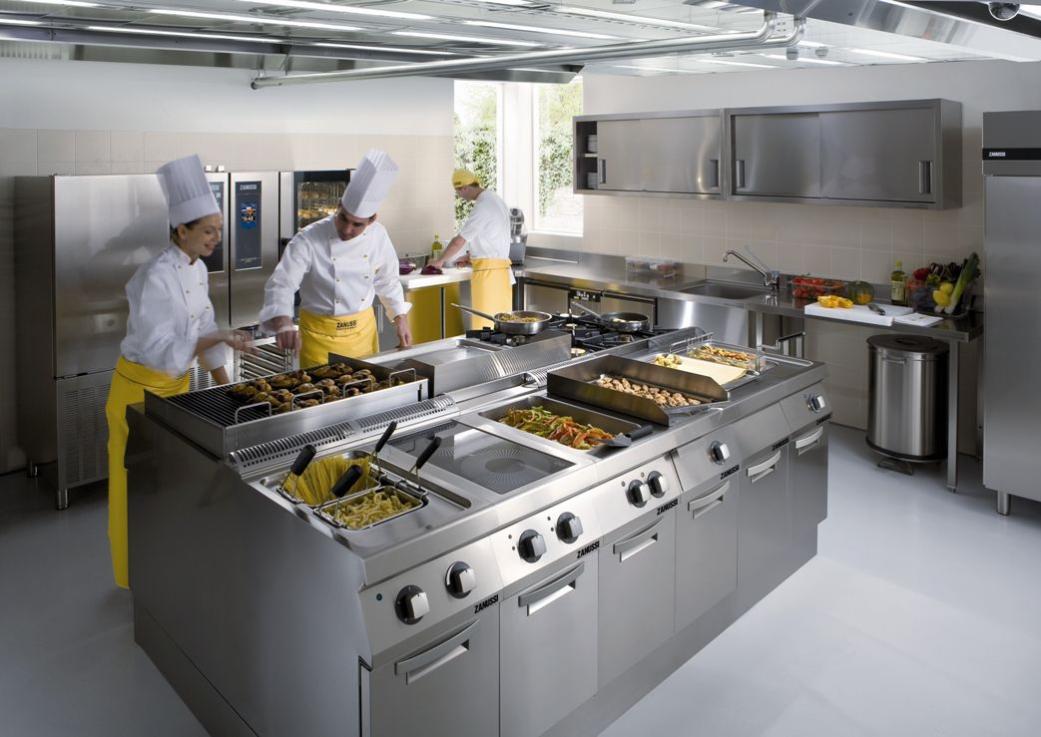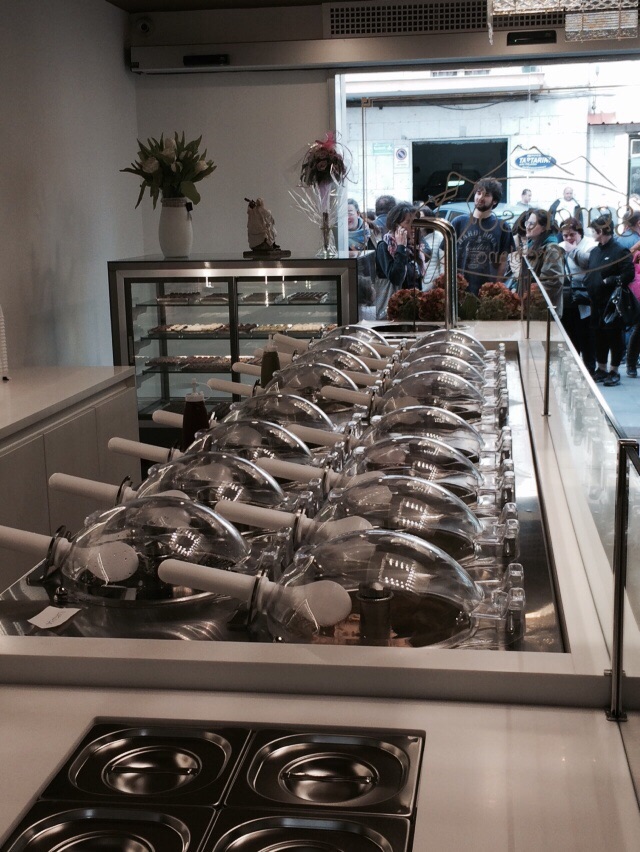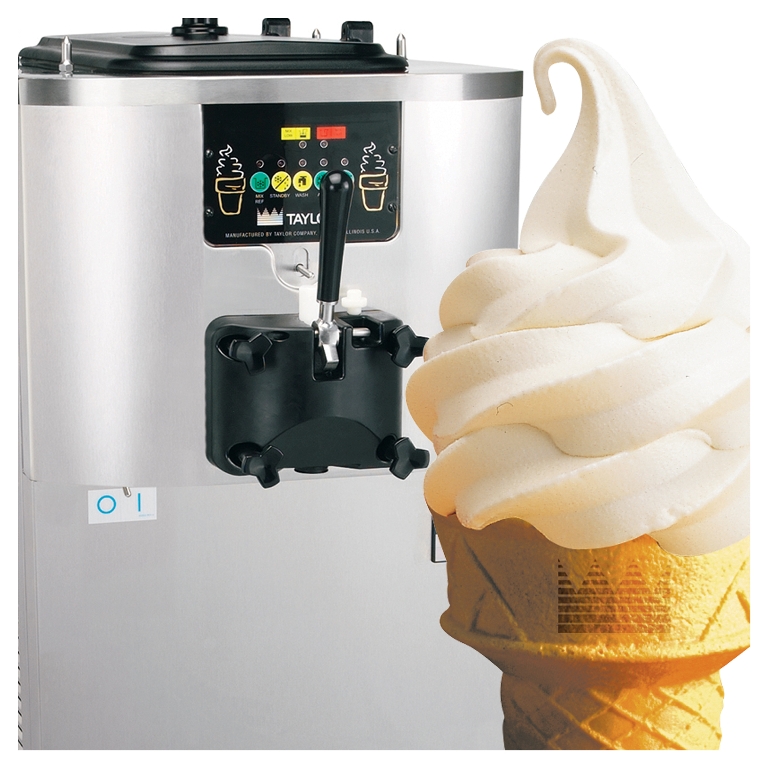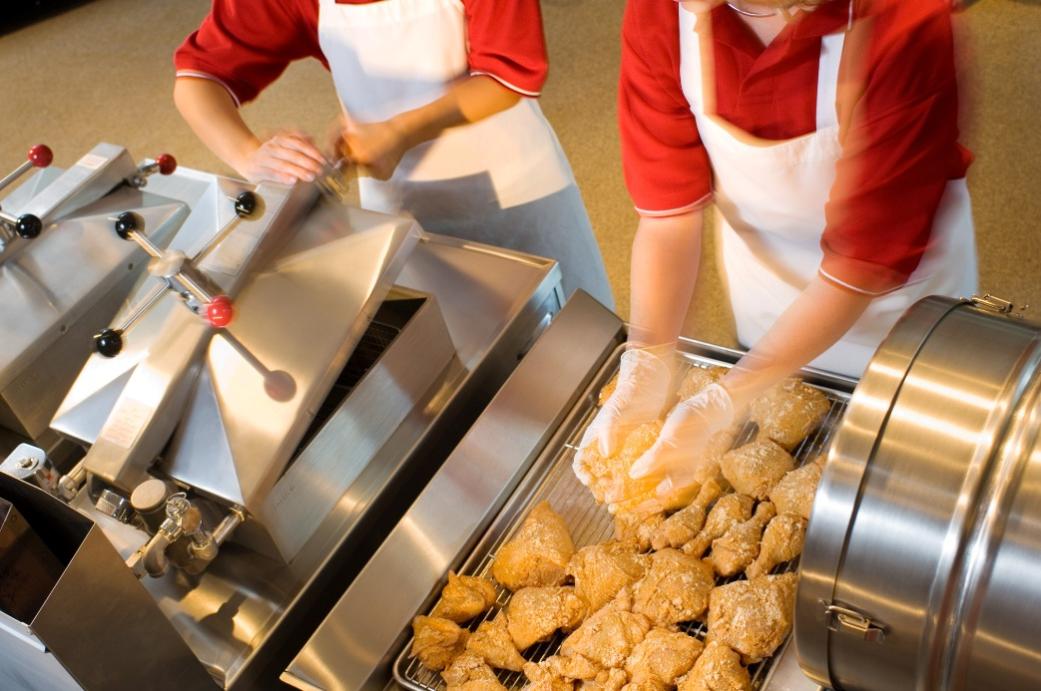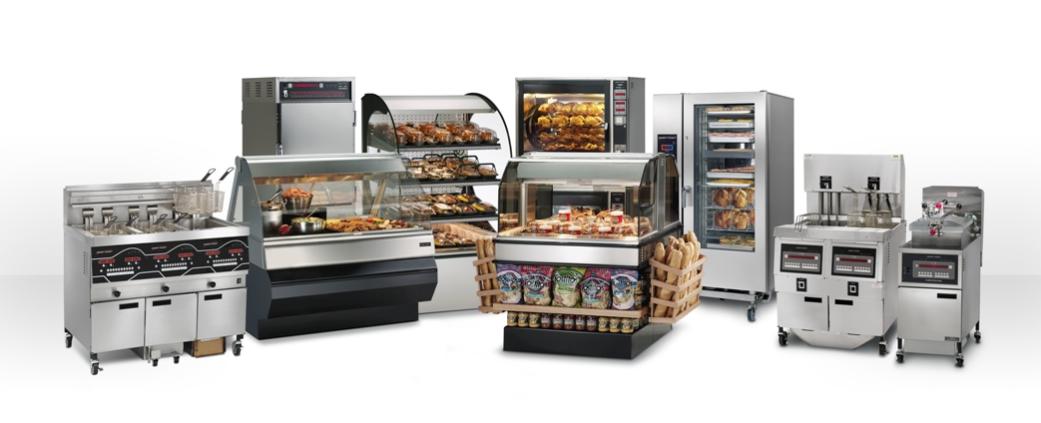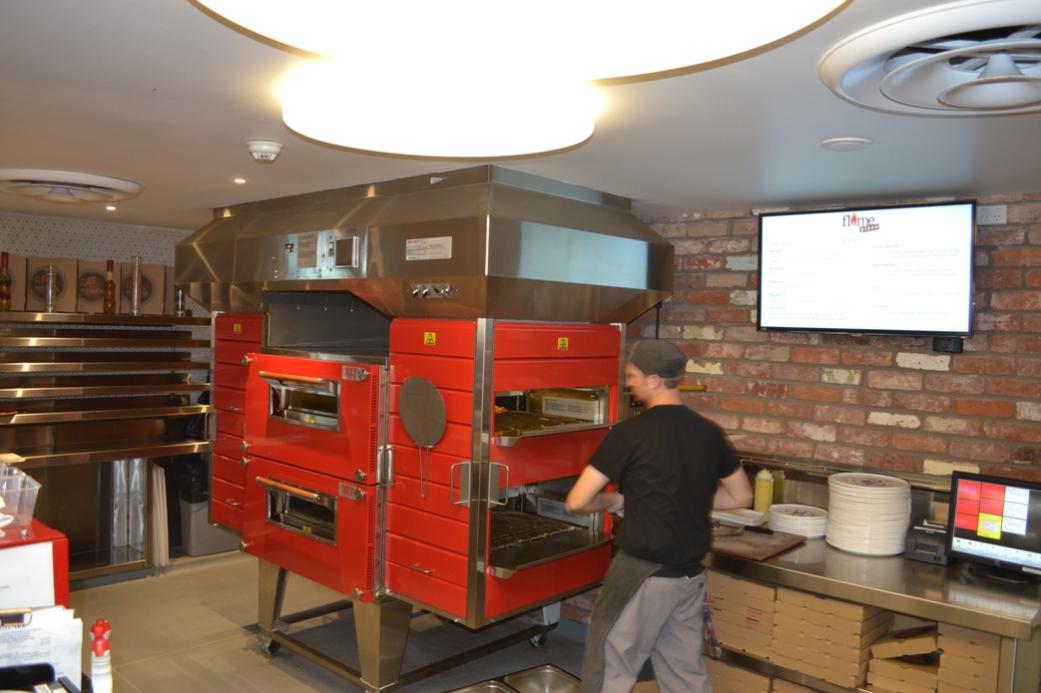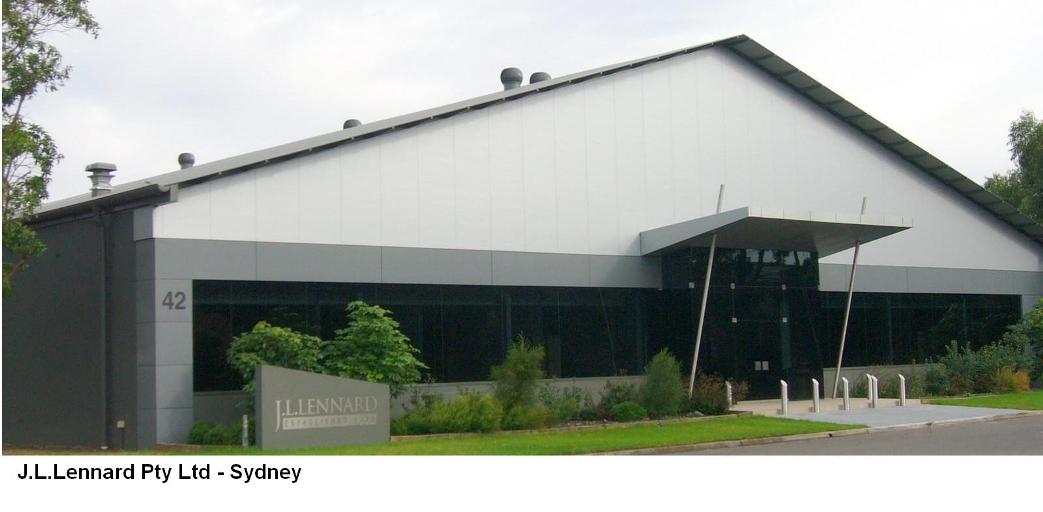 About JL Lennard
A Great Australian Company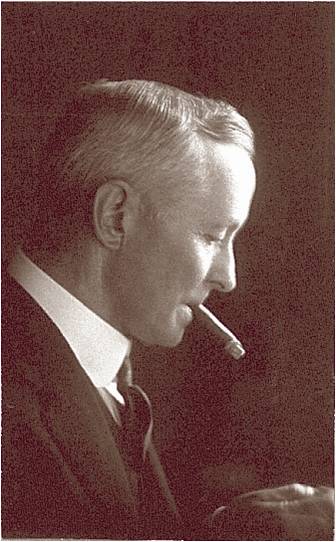 J L Lennard Pty Ltd, which began life as an importer of disinfectant, has grown to become one of Australia's largest importers of packing machinery and graphic arts supplies.
Founded in 1879 by Julius Levy—who had migrated to Sydney from Segeberg, Holstein, in Ge
rmany—the import agency initially relied for most of its revenue on Lysol, then the world's most widely used disinfectant and multipurpose cleaner.
Over the years, though, Levy built up his business to include imports of drugs,
chemicals and chemist supplies.
In 1884 Levy took on an employee who was ultimately, through his son and
grandson, to change the shape of the business. William Henry Boekemann, who
joined the import agency as an office boy, was born in Sydney in 1867, third of nine
children of Augustus and Caroline Boekemann. Augustus Boekemann had migrated
to Australia from Bielfeld, Prussia, in 1856, initially living around the goldfields of
Ballarat and Bendigo before settling in Sydney. Shortly after starting work with Julius
Levy, 19-year-old William Boekemann was transferred to Melbourne to manage the
firm's Victorian branch, which had opened in 1880.
During the 1880s Julius Levy built up a sizable business importing industrial alcohol
and cylinders of carbon dioxide. These came from Germany and the empty cylinders
had to be shipped back. It occurred to Levy that it would be logical to try to produce
substances locally. With this in mind, he approached the Colonial Sugar Refining Co.
Ltd (CSR Ltd), suggesting it install equipment to make industrial alcohol and carbon
dioxide as by-products of sugar. In 1887 Levy was appointed selling agent for CSR,
beginning as association that was to last for 85 years.
In 1899 Levy changed his name to Julius Lennard and, in the following year, the
trading name of the business became J Levy Lennard, subsequently abbreviated to
JL Lennard. He opened a branch in Wellington, New Zealand, with Jaques Schoss as manager, and a branch in Brisbane. Not content with this spread of representation,
in 1899 Lennard left Australia to establish a buying office in Brussels. Operating as J
Lennard, this was the first and only office in Europe. Australian expansion
continued, with an Adelaide office opening in 1904. In 1905 Lennard sold his Sydney
business to his manager, William Boekemann, and his interests in the other outlets
to managers of these branches.
NOTICE
is hereby given that I have this day disposed of my business, carried on in the name of J. L. Lennard, in New South Wales and Tasmania, to Mr. W. H. Boekemann, of 226, Clarence-street, Sydney, who will continue under the same style on his own account.
All debts and liabilities contracted on my behalf up to this date will be duly met by me.
Mr. Boekemann is authorised to collect debts due to me.
J. LENNARD. Sydney, 1st January, 1900.
Private Advertisements. (
1906, January 2
).
Government Gazette of the State of New South Wales
(Sydney, NSW : 1901 - 2001), p. 50. Retrieved from
http://nla.gov.au/nla.news-article226404126
In 1909 the Melbourne business was bought by Charles Dale Medcalf, who admitted Boekemann as a partner.
Boekemann began importing an eclectic range of items including menthol
crystals, goatskins, celluloid fountain pens, cheese, chocolate, bottles, vials and caps.
He was also bringing in packing materials such as waxed paper and Cellophane—a
first tentative move into the packaging field.
Gradually the business began to
diversify into importing equipment, mostly for packaging in the food and
confectionery industries. These included weighing machines, flour-milling and
powder-grinding machinery, machines for wrapping and labelling chocolates and
cigarettes and for packaging tea. They came form well-known manufacturers such as
Pneumatic Scale in the United States—for whom JL Lennard was agent from 1919
until 1990—Rose Bros Wrappers of Gainsborough in the United Kingdom and
Lehmann of Dresden, Germany, and were sold to Australian companies including
Bushells Ltd, Cook Confectionery (later bought by Lifesavers) and Cadburys.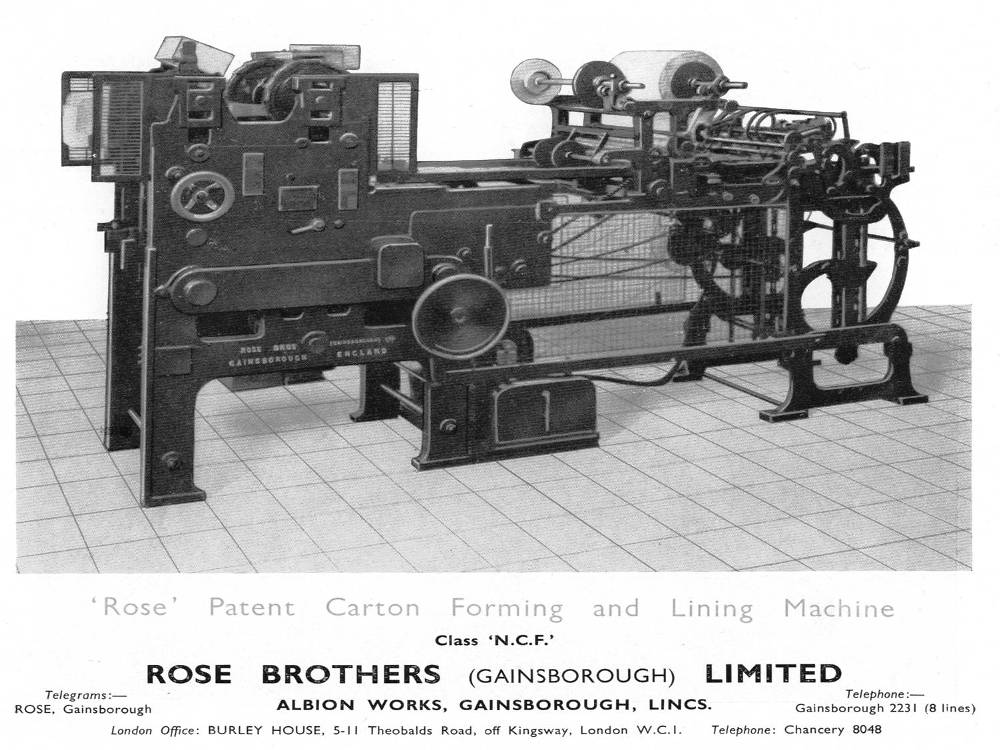 An early Rose Brothers example
Boekemann remained a bachelor until late in life then, in 1922, he married
Evelyn. They had four children: a son, Robert (Bob), and three daughters, Judy
(Bob's twin), Rachel and Jocelyn. News of the birth of twins in 1923 to
Boekemann—then 56—and his young wife spread among the clients of JL Lennard.
Soon their house was flooded with huge jars of boiled sweets sent by confectionery
suppliers. For four years he operated in partnership with his nephew, Frank
Augustus Guy, an association that ended with Guy's death in 1925. Boekemann then
reverted to being a sole trader.
Imports of machinery rose in the years following World War I, reflecting
increasing automation. During the 1920s and 1930s JL Lennard was bringing in what
would then have been considered 'high-speed' equipment—a flour-packing plant, tea-packing and confectionery-wrapping machines and chocolate-processing equipment. JL Lennard was becoming established as the foremost supplier of such equipment in Australia.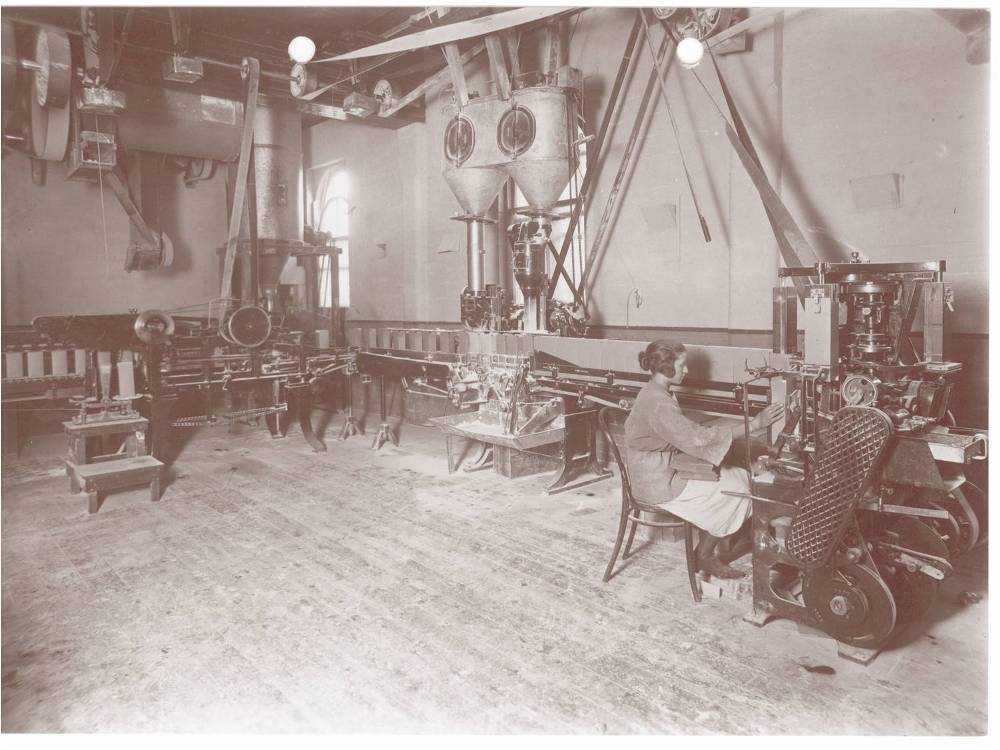 The firm's claim to be a product pioneer is backed by a number of 'firsts' in Australia: it initiated the use of fully automatic, high-speed capping and labelling for detergents, tablet-making machines, electronic tablet counters, caramel-wrapping machines, fully automatic tea-packing machines, equipment for wrapping and cartoning ice cream and machines for sterilising and filling beer bottles.
As was to be the case later, JL Lennard proved a counter-cyclical business. It
thrived during the Great Depression, largely because of an increased demand for
industrial alcohols, widely used in pharmaceuticals and detergents.
William Boekemann, though, did not live to see further progress in the business he had built up. His eldest children, Bob and Judy, were only 10 years old when their father passed away in 1933, their sisters considerably younger. Boekemann's estate was left in the stewardship of Union Trustee Company of Australia Ltd. The trustee company was generally responsible for managing the business's finances and administered dividends to the shareholders (Evelyn and her four children).
An employee of JL Lennard, Garnet Sapsford, who had joined as a clerk in 1898 and worked his way up to the position of accountant, was appointed general manager. Had William Boekemann not organised his affairs in this way it is possible that the business could have wound up when he died. With the trustee company in place, however, and a general manager in charge of day-to-day operations, the business remained in the
Boekemann family.
Bob Boekemann was educated at Sydney Church of England Grammar School
(Shore) and then Geelong Grammar, after his mother had moved the family to her
hometown of Melbourne in 1938. Bob served in the army during World War II,
stationed for the most part in New Guinea, where he served as a mechanic. He also
put to good use his appreciation of music, organising concerts for the troops. After the
war he began working with the Department of Transport in Melbourne, then, after a
couple of years, with the Myer Emporium. Early in 1948 Bob began working with JL Lennard and ran the company until his death in 1988., - David Boekemann who joined the business in 1976 after spending a number of years working with suppliers in Europe and USA took over as Managing Director in 1988 and still runs J L Lennard today.
In the early 1980s Krones, a long-established, major supplier to JL Lennard, diversified into manufacturing filling machines. JL Lennard followed and began selling the new product, a step that took the company into the business of providing ancillary equipment such as conveyors. It also started supplying electronic control systems and taking responsibility for testing and commissioning the equipment.
The degree of the company's involvement in setting up the machinery it supplied had grown to the point where it was essential that its project managers were on-site to oversee the operations.
JL Lennard no longer merely sold a piece of equipment. This change evolved largely because of increased demands from customers for specialised mechanical equipment. JL Lennard had to move to meet the demand and provide the expertise and service.
A manufacturer can come to us and buy virtually everything needed for the packaging line.
Since the late 1980s the company has been moving increasingly into 'turnkey'
projects, where it supplies not merely a machine but a whole production line; it is
also involved in consulting, engineering, design and servicing.
'We take a customer's specifications for their machinery, put together a comprehensive engineered package and assume total responsibility for the supply of components of the line, installation and commissioning, and then hand it to the customer as a finished line.'
Major lines installed by JL Lennard include two at Kodak in Melbourne for
packaging film, one at Kraft for peanut-butter packaging and a large line at Carlton
& United Breweries' Queensland Brewing.
In late 1994 an opportunity arose to purchase a company involved in the importing and servicing of food equipment. Following the success of Brasilia coffee machines over the previous few years, this was a market which greatly interested David. It was also an opportunity to expand and diversify the business.
In mid-1995 JL Lennard purchased a - Taylor HPL Pty Limited.
Taylor HPL was a leading supplier of food service equipment in Australia and had been in business for around 20 years. The machines that Taylor HPL sold were very well established brands that had been in high demand during the exceptional growth of fast food chains in Australia during the 1980s and 1990s. However, it soon became apparent that the company was in very poor condition. - Several decisions were implemented that eventually turned the business around.
The first was the decision to change the name of the company to JL Lennard Food
Equipment.
Service now plays a vital role in the food equipment area and the company employs over 30 specialist service technicians to ensure the continuous operation of all equipment sold. There are also over 80 service contractors around Australia to support regional customers. The structure of this support group, which includes service managers, technical support and spare parts, is almost unique in this country and is one of the major reasons for the success of the company.
Earlier this year Krones AG decided to commence their own business in Australia and New Zealand and have taken over the staff and resources from J.L.Lennard to operate this new company. Although they are a completely separate entity now, Krones still operate out of J.L.lennards offices in Sydney, Melbourne and Auckland.
J.L.Lennard has taken on a number of new suppliers in the past few years and these include Frigomat who are a major manufacturer of gelato equipment, Somerset who produce dough rollers and sheeters for the pizza and cake markets .
Along with Zanussi modular cooking, Henny Penny fryers, XLT pizza ovens and Taylor grills and soft serve ice cream machines, the company is well set up to increase its presence in the Australian and New Zealand markets for many years to come.