November 13 - 19, 2016: Issue 289
The Pacific Club's Blanc De Blanc Fundraiser For Palm Beach SLSC Opens Social Season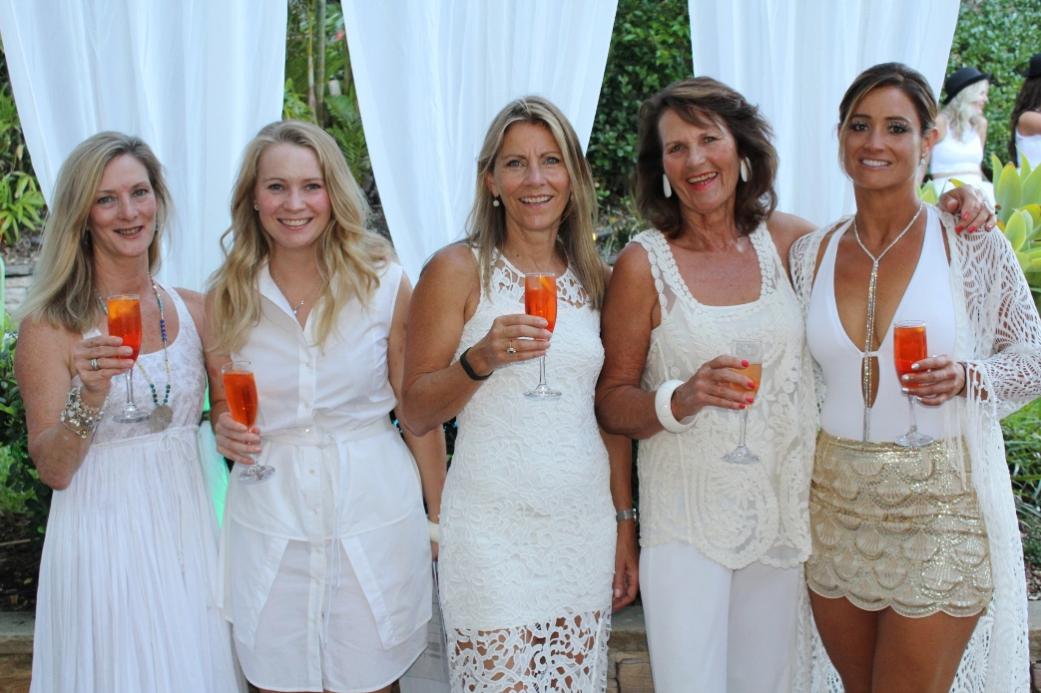 Committee Members of the Pacific Club of Palm Beach SLSC - A J Guesdon photo.
The Committee of the Pacific Club, Palm Beach have opened their fundraising in wonderful style last night, November 12th, hosting residents, visitors and Palm Beach SLSC Members in the first of what is several events held each Season to ensure Life Savers have the equipment they need to look after people on the beach.
This year their fundraising opened with a 'Blanc de Blanc' theme where guests were asked to wear white - a wonderful idea that suited the very balmy night. Scrumptious hors d'oeuvre, cold fresh oysters and even colder aperitifs along with a great dance kicked off the evening in fine style. The Pacific Club and gardens, decorated by the committee ladies, made a special place have a perfect setting in 'Blanc de Blanc' stylishness.
Avalon Beach Confirmed As A Creative Hub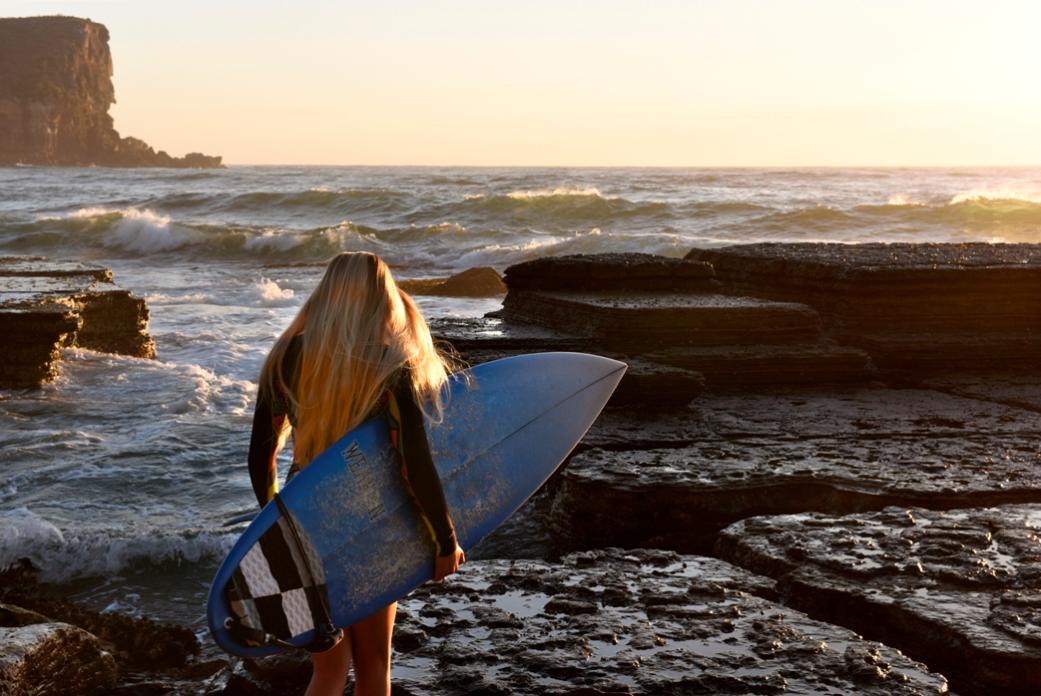 Av surfer H'land - photo by Zoe Kemp,
Year 9 Barrenjoey High School
Recent research into Avalon Beach's cultural resources confirms that is a hot bed of creativity on the Northern Beaches. Avalon Beach is the home of a significant number of creative practitioners - artists and entrepreneurs who operate as sole traders or small creative enterprises.
Avalon Beach Cultural Resources Mapping Project represents cutting edge urban and cultural planning. It was undertaken on behalf of the community by a team of Avalon professionals. They are committed to providing evidence of the scope of Avalon Beach's cultural resources which can feed into planning for Avalon's future cultural vitality and urban development.
The Project has identified over 600 items for the Avalon Beach cultural resources or assets inventory ranging from heritage items, to spaces and facilities, events, community organisations, cultural businesses, parks and reserves as well as local customs, stories and traditions.
In consultation with the Avalon Beach community the Project also identified gaps or possibilities for the future including the urgent need for Welcome to Guringai signage, pop up artist spaces, cultural festivals and site specific public art. The information will be fed into the Council's forthcoming Avalon Beach Masterplan.
A unique aspect of the Project has been the appointment of Sally Mayman as artist mentor to Year 9 Barrenjoey High School students who have worked throughout Term 3 and 4 to create artworks which capture the essence of Avalon Beach. These amazing youth art works will be on show at the Upstairs Gallery Avalon Recreation Centre on Avalon Market Day – Sunday 20 November from 9am to 4pm.
Remembrance Day 2016 Commemorative Service At Avalon Beach RSL Cenotaph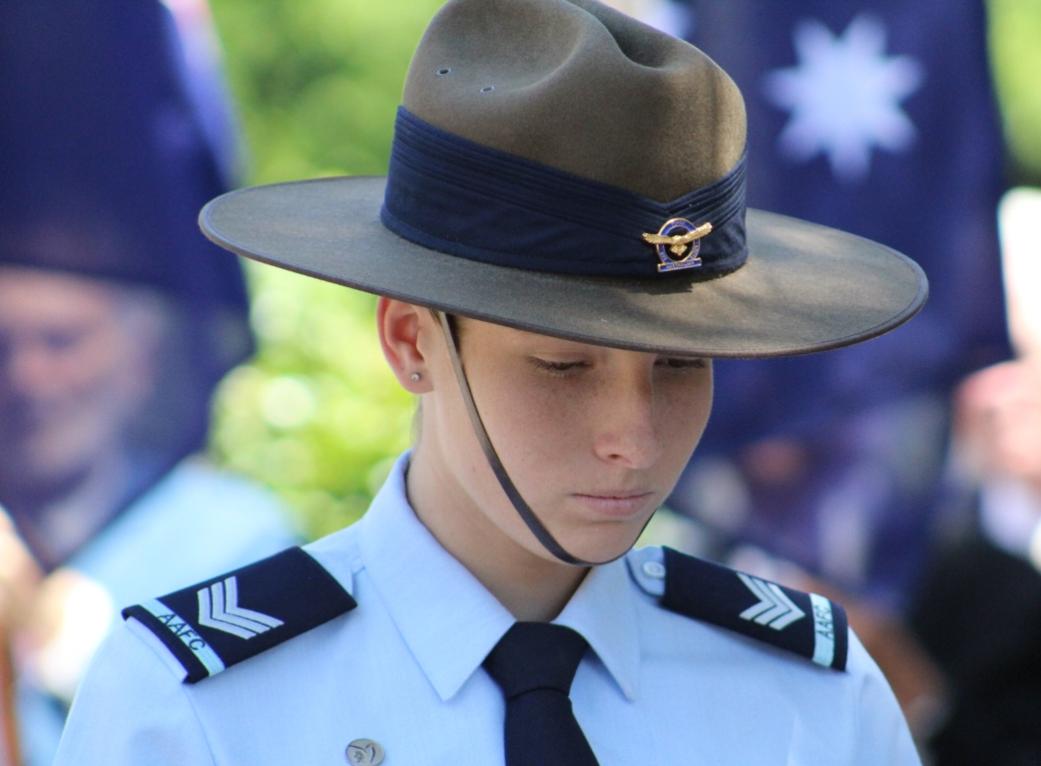 305 Squadron Australian Air Force Cadet, Catafalque Party 2016
- A J Guesdon photo.
The Avalon Beach RSL sub-Branch 2016 Remembrance Day Commemorative Service was led by President of the sub-Branch, Commodore Graham Sloper (RAN Rtd.). As the Service commenced at a few minutes to 11 a.m. the sub-Branch President asked all to stand and observe a minute's silence.
Commodore Sloper began this year's proceedings with a quote from Lord Alfred Tennyson:
'The old order changeth, yielding place to new…'
"What we're about to experience here, after 14 years of you having the dubious privilege of having to listen to me run Services, is that today will be the last one I conduct." Avalon Beach RSL's sub-Branch President explained.
Remembrance Day 2016 Commemorative Address by
The Hon. Natasha Maclaren-Jones, MLC, Government Whip HERE
Mona Vale Public School WWI Honour Roll Rededication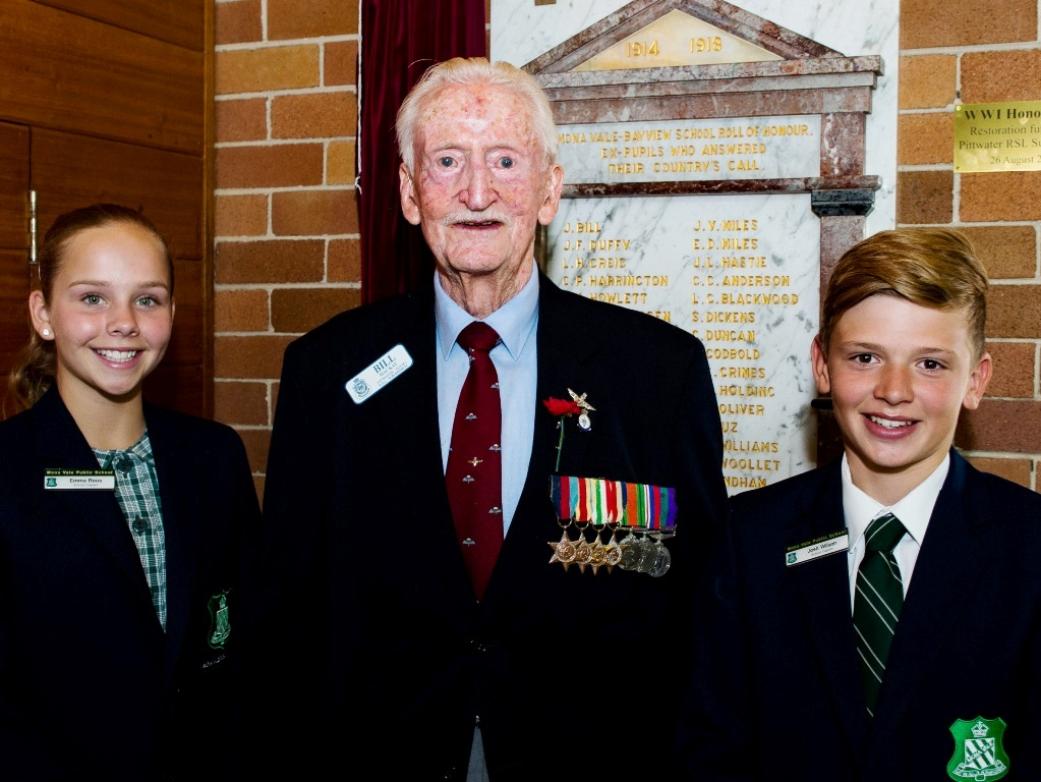 Students Emma Rous and Josh Wilson, with
William Mackay, Pittwater RSL Sub-Branch Member - photo supplied.
Friday, 4 November 2016, marked the Mona Vale Public School's Rededication of their WWI Honour Roll. The Roll was commissioned in 1921, and commemorates 35 students of Mona Vale and Bayview schools that answered their Country's call to serve during WWI.
The restored World War 1 Honour Roll that resides in the school's Hall was commissioned in 1921 to be made from marble to replace the Wooden Roll that was destroyed in the school fire of 1919.
Ms Beverly Lewis, the Mona Vale Public School historian, worked with senior students to research all of the names on the Roll. Ms Lewis will soon publish a book detailing each student and their achievements, a wonderful legacy for the school and the Mona Vale Community.
Spring In Pittwater: 2016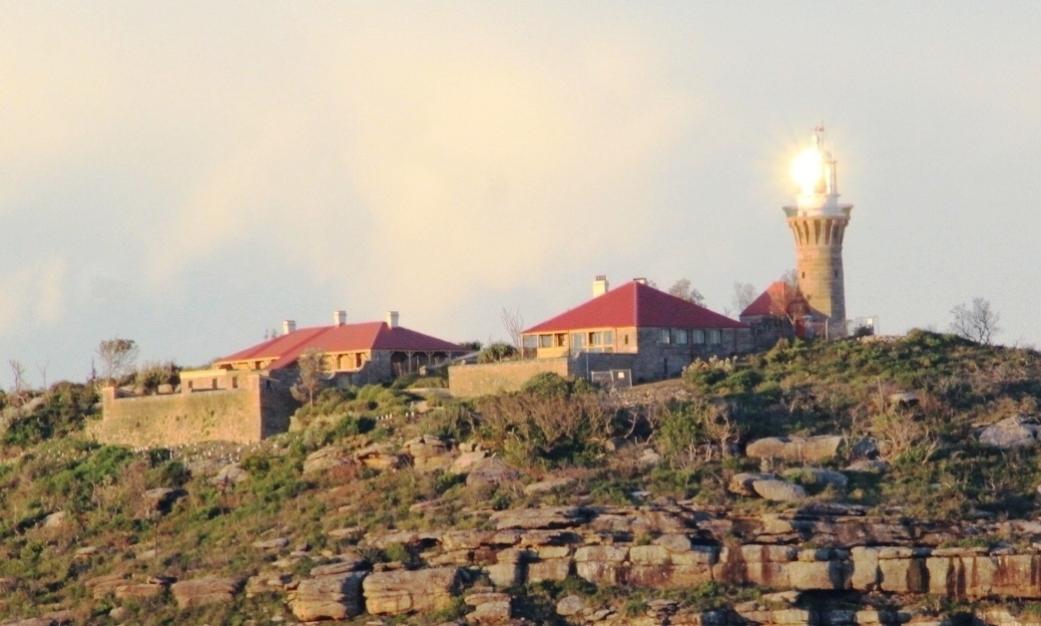 Barrenjoey Lighthouse Lit by Afternoon Sun a half hour before being Lit for All Ships at Sea as a Lightstation - taken from south end of beach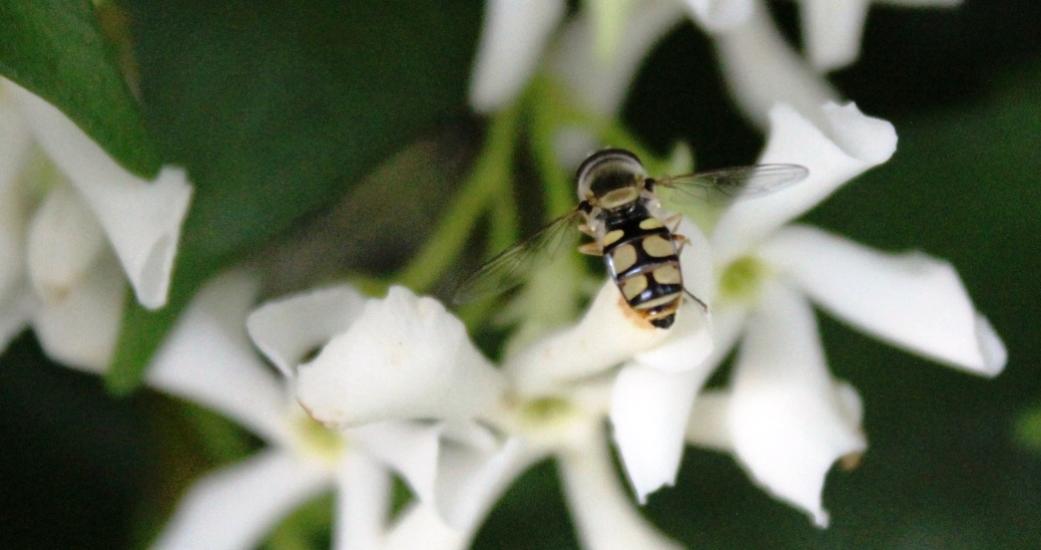 Hoverfly feasting on nectar at Palm Beach
Past Features Archives (pre 2014)
Pittwater Online News was selected for preservation by the State Library of New South Wales and National Library of Australia. This title is scheduled to be re-archived regularly.
Archived Issues (2014 on) may be accessed here: pandora.nla.gov.au/tep/143700