June 25 - July 1, 2017: Issue 318
Newport Lifesavers Set For Foreign Adventure in Soibada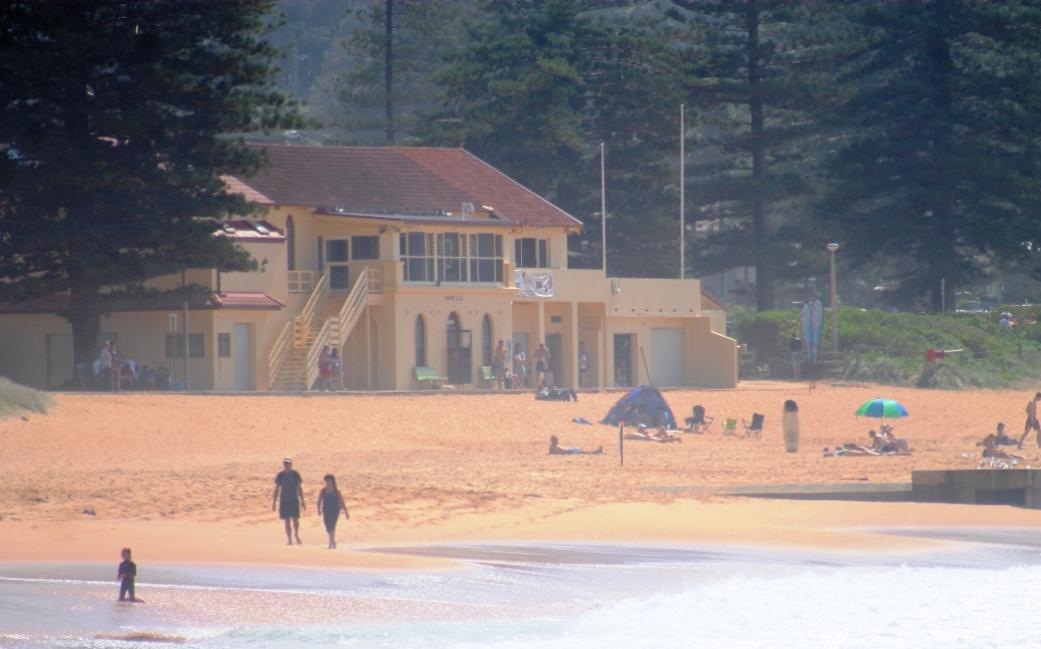 Newport Lifesavers Set For Foreign Adventure
By Surf Life Saving NSW
They won't be on the beach but two surf lifesavers will be using the skills of and knowledge of a lifetime spent around the beach when they travel to East Timor next month on what promises to be a very special trip.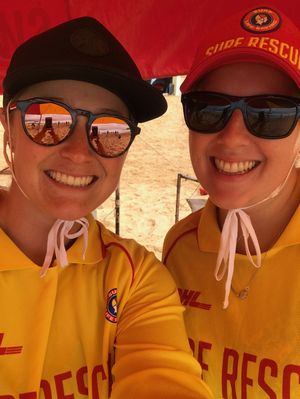 Newport members and close friends Jess Menzies and Lauren Budd will jet into Soibada, a rural village in the South East Asian nation for a visit of up to two weeks where they will teach local teachers vital first aid skills including CPR treatment.
For over a decade the Pittwater Friends of Soibada organisation has been strengthening the relationship between this tiny East Timorese village and the local community facilitating many visits between the two areas with Northern Beaches based healthcare professionals making the trip to deliver their services.
And in 2017, for the first time, Newport SLSC will be involved, which is a culmination of a vision that President Rob Emerson had of giving back to the community far beyond the beach.
"The idea for this project came about because in the past we have been to a few of the events hosted by Pittwater Friends of Soibada and being very aware of the fantastic work they do we wanted to help in any way we could.
At Newport we pride ourselves on being a community club and we felt that this was not only an opportunity to contribute to the wellbeing of Soibada, but also the chance to acknowledge and celebrate the role of our bronze trainers and assessors," said Rob Emerson.
Like many clubs Newport has had its challenges of encouraging its members to take on these vital education roles and hopes that opportunities such as this scholarship will encourage young lifesavers to upskill their knowledge and take on these leadership positions.
"With it being the first year of this visit there are still a lot of logistical issues to be worked out but we hope that this will be the first of many.
"Both Jess and Lauren are outstanding club members and were the ideal candidates for this inaugural trip. I am sure they will do an excellent job and be a credit to themselves, their families and the club," he said.
Open to club members aged 18-28 it was a competitive process for the two coveted positions, and both Jess and Lauren are very much looking forward to the trip.
"I am really excited about this opportunity and to do it alongside a close friend is very special. I was aware of the fantastic work that Pittwater Friends of Soibada do and working in the healthcare sector I know a few of my colleagues have been there in the past," said Jess Menzies.
"I am sure it's going to be a fantastic trip and it's a wonderful chance to give back to a community in a part of the world I haven't seen before."
Lauren Budd was equally as effusive about the opportunity.
"I first heard about it when the message went out to all the assessors and trainers at the club. It sounded like an exciting opportunity and chance to give back to a community that is very different to what I am used to here at home.
"It's a unique opportunity I think to use our skills learned in surf lifesaving in a very different environment. What is really exciting for us is that's it the first one so we really get the chance to shape it," she said.
"What has really been positive as well though – it's not us as a club going over. The community over there have identified a need and they told us what they wanted so it's a positive relationship that hopefully we will be able to help build on."
The journey from Newport to Soibada has been a long one for both Jess and Lauren but it has been shaped by a life-long love affair with the beach.
"I started off with Nippers in the U6 age group and continued all the way through. There was never any question of me not being involved with the club as it wasn't optional in our household with both mum and dad were trainers," said Jess Menzies.
"I have been working on the educational side for 12 years and assessing for 10 so it's something that I definitely enjoy doing. It's great being able to work with people of all different ages and to teach them something brand new especially over the longer 8-10 week period."
As club vice-captain, leadership is something that rests comfortably on Jess Menzies shoulders.
"I am really enjoying that role now and I would say my long-term goal is to stay involved in Surf Life Saving and continue to embrace all it has to offer," she said.
Like her close friend Lauren's first foray into lifesaving came at a young age.
"I've been involved at Newport since I was 7 and it I think it was because it was just a fun thing to do initially with lots of kids my age involved.
"There was also the safety side of it with us living so close to the beach so it was important to my parents that they knew I could handle the surf," she said.
"After Nippers and obtaining my Bronze Medallion I informally helped out with an SRC course which was my introduction to the education side of things.
"I had a couple of years break while I established myself in the work force but now after getting in the groove I came back and got my trainers and assessor awards.
"It's something I really enjoy doing we always need more trainers, and it's great to give back the knowledge especially to younger people and I really want to help encourage them to stay in the movement."
To assist with meeting costs for vital first aid equipment and training for the people of Soibada, and to farewell Jess and Lauren, Newport SLSC will be hosting a fundraising night
"Canapes For A Cause" on Saturday 8 July 2017 at Newport Clubhouse.
For further information about the evening, please
Click Here
-
Please RSVP by Friday June 30th

Find out more about
The Pittwater Friends of Soibada
Visit
Newport SLSC Website
Photograph - Jess Menzies and Lauren Budd will be heading to East Timor in July to share their knowledge of first aid with teachers in the Soibada community.