June 11 - 17, 2017: Issue 316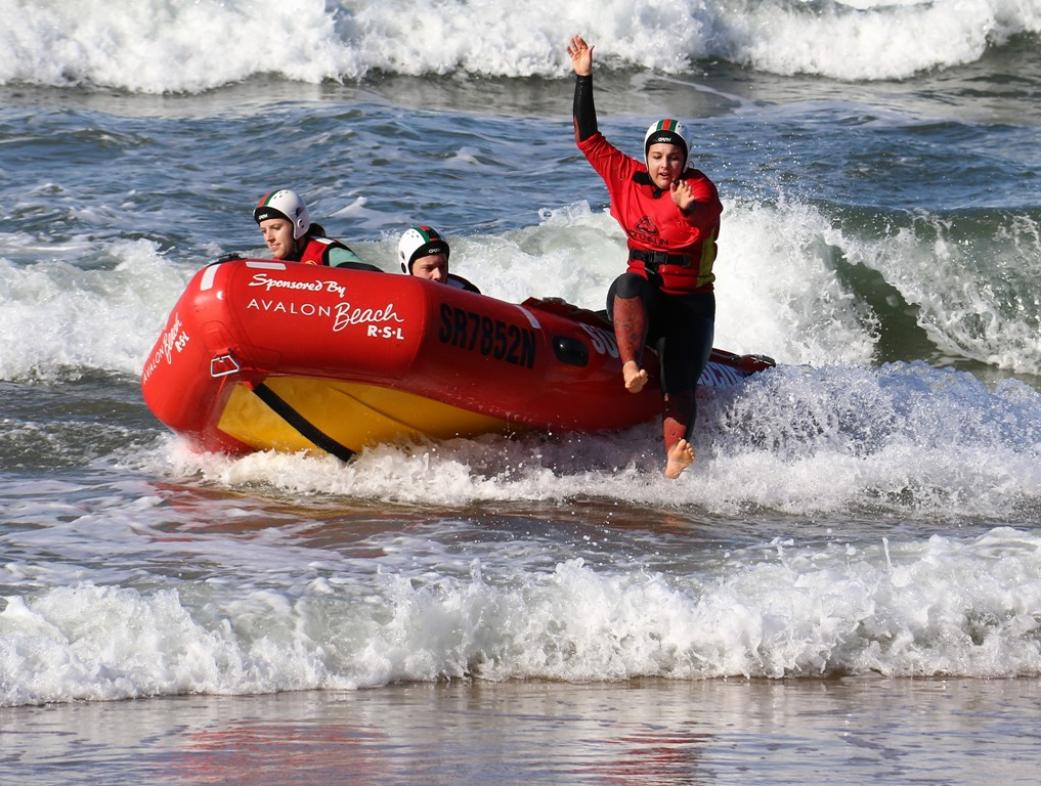 IRB Season Heats Up
An exciting finish to the 2017 IRB Premiership Series looms after another strong weekend of rubber ducky racing at Ocean Beach SLSC on the state's Central Coast.
Multiple clubs across each division pressed their claims for overall honours ahead of the final round in a fortnight's time.
In recent times Kiama Downs have been frequent visitors to the top of the IRB racing podium, and they once again showed their class claiming top points in the penultimate weekend of competition finishing ahead of Caves Beach and Terrigal.
The South Coast club lead 12 event categories including the four Open Female race and three events each in the Open Male and Over 35 Mixed divisions.
Woonona and North Cronulla are tied in first place in the Open Male Rescue, while Catherine Hill Bay are sitting at the top with Kiama Downs in the Open Female Tube event.
Caves Beach held strong over the two days of racing to secure top position in three U23 Mixed events while also extending their lead in the Over 45s and Over 35 Mixed Tube races.
The big movers were Terrigal who moved up to third place in the overall standings after an exceptional round of racing resulted in an appearance in multiple finals and top spot in Over 45s Mixed Mass Race. Fellow Central Coast rivals North Avoca also enjoyed success in the Over 45s division, cruising to victory in the Teams event.
From the experienced campaigners to the youngest there was certainly plenty of action in the Ocean Beach swell. In the rookie division, Avalon Beach is currently in first position in the Mass while also sharing the lead in Rescue events with Woonona.
Surf Life Saving NSW Sports Events Coordinator Luke Stigter says the quality of racing continues to set an exceptional standard.
"Throughout the weekend the racing was very close in all finals, and it was great to see over 320 surf lifesavers putting their club caps on which is the most amount of competitors we have seen all season," Luke Stigter said.
"We're all looking forward to the final round of the Premiership where the winning club takes home an IRB motor.
"I would like to thank Ocean Beach SLSC who were amazing hosts and the dedicated officials who always make a great carnival."
Due to the strong conditions at Ocean Beach on Saturday the postponed races from Round 2 of the Premiership originally slated for the opening day of the competition were unable to be held. A final decision on the future status of these races has yet to be made.
The fourth and final round of the 2017 IRB Premiership Series will be at Cape Hawke SLSC on 17-18 June and will be followed by the State Championships which will held at South West Rocks SLSC on the first weekend of July.
Download 2017 NSW IRB Premiership Pointscore.
Report by Surf Life Saving New South Wales
Well done to our IRB team who competed on the weekend at Ocean Beach and made 7 finals. A huge congratulations to our Rookies Todd Barber and Zach Dale who won their event and are currently leading in the Championship point score for their division. Thank you as always to our sponsors Avalon Beach RSL who have provided so much assistance to the team over many years.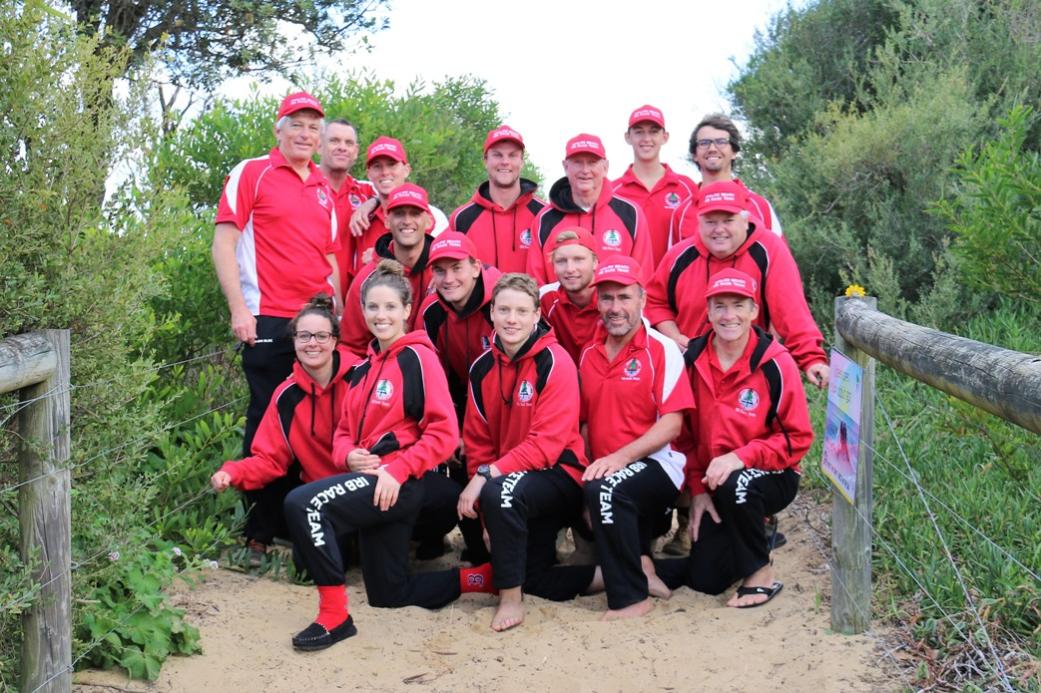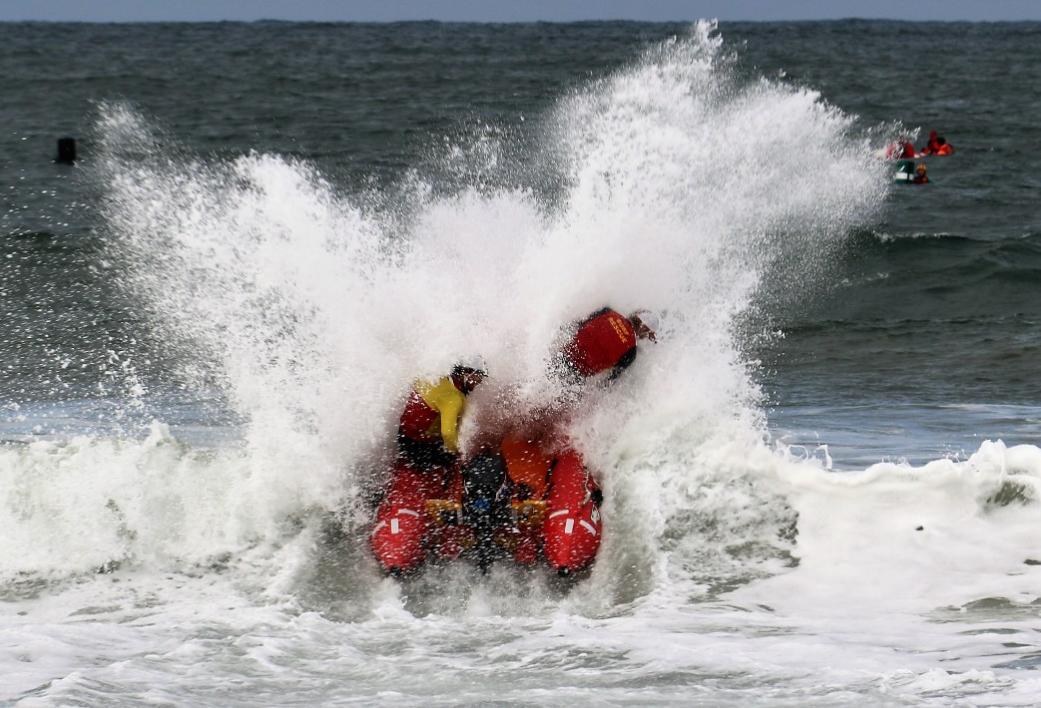 Kaz Makes Her Marks
Thursday, 1 Jun 2017: by SLS NSW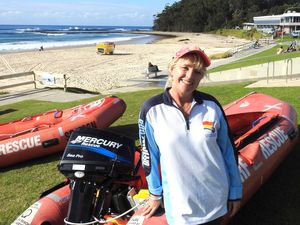 Inflatable Rescue Boat (IRB) racing has been part of the surf lifesaving sport calendar for decades, but this weekend is extra special for one Sydney Northern Beaches surf lifesaver.
This weekend's Round 3 of the NSW IRB Premiership sees Kaz Marks from Narrabeen Beach and Bilgola surf clubs make her debut as the first female IRB Competition Referee.
Kaz will oversee a very busy program as the semi-finals and finals from Round 2 at Mollymook were held-over due to conditions and will also need to be completed at Ocean Beach this weekend.
NSW Director of Surf Sport Don van Keimpema says encouraging skilled female lifesavers to take on senior officials roles is a key priority.
"It's great to see someone as experienced and enthusiastic as Kaz appointed as referee, and in what has generally been a male-dominated area of competition like IRB racing," said Don.
It's a far cry for the competitor who began in IRBs as a patient after being asked to train with the club's IRB racing team.
"It is the best way to hone your rescue skills. I loved it. I started out the back as shark bait. Over the years we had so much fun, so many carnivals, carnage, friendships and great memories," Kaz Marks said.
From the beginning the surf lifesaver was hooked and continued to develop her IRB skills over many years, however she will never forget her first carnival.
"It was a bit of a blur. Trying to race to the pigpen in time and remember what colour can I was on. Marshalls yelling, all of us piling in…we would all be chatting, laughing and shivering," Kaz said.
"The beach was covered in black wetsuits; it was unbelievably exciting and exhausting at the same time."
After her first IRB carnival, the addiction to racing really took hold and Kaz became part of the bigger IRB family.
"There is nothing quite like the sound and feel of IRBs when you race. It's addictive," Kaz said.
"IRB racing is like a big family. Whether you're racing or helping to run the carnival, the groups are tight. It has an amazing camaraderie. I've not seen another sport where the competitors go out after the carnival is finished and help bring in the equipment."
It wasn't long before Kaz moved through to officiating in surf sports and since 2009 she has made a huge impression, not just in IRBs but also surf boat and lifesaving events.
"When our racing team became too small to compete I started going to the IRB events as an official. I started out setting the cans, then lane judge, judge-in-boat for many seasons, finish tower, course supervisor, assistant chief judge, chief judge, deputy referee and now referee," Kaz said.
Like many officials, Kaz contributes at club, branch and state carnivals in the summer months to progress her skills.
"I personally feel it's important to acquire knowledge and experience of the various roles, to encourage others by mentoring them and to be cognisant of when to move on to let others grow," Kaz said.
After acting as Chief Judge in Round 2, Kaz says her appointment to the top slot this weekend would not have happened without the years of guidance from senior officials including Wayne Scott, Rod Williams, John Wake, Nigel Penn and Steve Haggett.
"I'm proud to have been put forward and have a loyal, experienced and dedicated team supporting me," Kaz concluded.
Surf Life Saving NSW Sports Officer, James Trickey says this weekend is crucial for teams due to two rounds of finals being run.
"Having finals for both round two and three at Ocean Beach means teams will be racing harder than ever to gain points," said Mr Trickey.
"It's amazing to see the number of surf lifesavers competing this weekend, it shows the new formats brought in this year, including over 45 years division and composite teams, are reaping rewards for the sport."
The third round of the NSW IRB Premiership will kick off at 8am on Saturday 3 June with the semi-finals and finals of Round 2 to follow.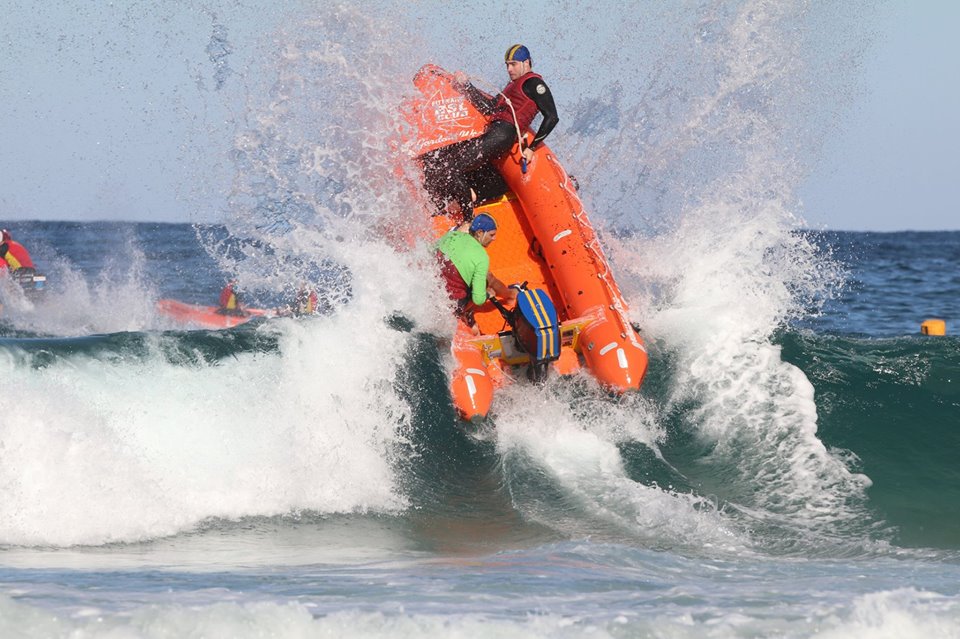 Bungan Beach SLSC in action - photo by Richard Black
Clubs competing in the NSW IRB Premiership Round 3:
Avalon Beach SLSC, Bungan Beach SLSC, Catherine Hill Bay SLSC, Caves Beach SLSC, Coogee SLSC, Cooks Hill SLSC, Forster SLSC, Kiama Downs SLSC, Manly LSC, Maroubra SLSC, Newcastle SLSC, Newport SLSC, Nobbys SLSC, North Avoca SLSC, North Cronulla SLSC, North Narrabeen SLSC, Ocean Beach SLSC, Queenscliff SLSC, South Maroubra SLSC, Terrigal SLSC, Thirroul SLSC, Woonona SLSC and Macmasters/Umina/Wamberal/Soldiers Beach SLSCs (Central Coast Composite Team).
Photo: Kaz Marks at Round 2 of the 2017 NSW IRB Premiership at Mollymook SLSC.