June 18 - 24, 2017: Issue 317
Club Marine Pittwater To Paradise 2018 Regatta Entry Now Open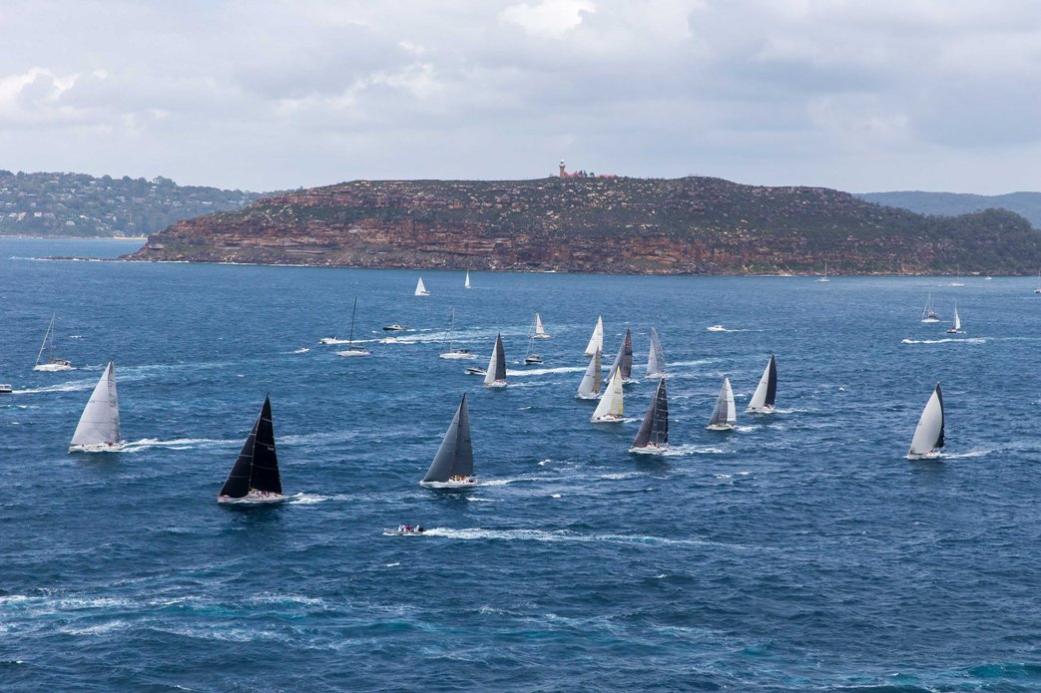 The fleet leaving Broken Bay on their way to Southport - photo by Andrea Francolini
Club Marine Pittwater To Paradise Regatta Entry Now Open
Event: Club Marine Pittwater to Paradise Regatta January 2 – 9, 2018 hosted by the Royal Prince Alfred Yacht Club (NSW) & Southport Yacht Club (QLD)
The Notice of Race for the new Club Marine Pittwater to Paradise Regatta is now online at
www.pittwatertoparadise.com.au/race-documents.html
and boat owners have until December 1, 2017 to register for Australia's newest summer series at the best entry fee rate.
Announced back in April, the Pittwater to Paradise Regatta comprises two stages. The opening event is the Royal Prince Alfred Yacht Club's 370 nautical mile ocean race starting from Pittwater to the north of Sydney on January 2, 2018 and finishing just off the Queensland Gold Coast at Southport.
Sailors will have a couple of days to rest and enjoy Southport Yacht Club's warm hospitality and the local sights before the RPAYC's partner club SYC and highly regarded international race officer Denis Thompson conduct the second stage Bartercard Sail Paradise Regatta from January 6-9. As in previous years, the series is a combination of windward/leeward, triangular and short ocean passage courses off the Southport Broadwater and stunning beaches.
Individual trophies will be presented to the Club Marine supported ocean race and Bartercard Series winners under various handicap systems, and a new perpetual trophy for the combined winner of all nine scheduled races will be struck.
Owner/skipper of the Elliott 10.6 High Anxiety, Marcus Grimes, says: "Almost 400 miles gives us a challenging distance race in what we expect to be varied conditions. This year's downwind ride ended up being great fun and gybing into and along the packed beaches of the Gold Coast in 25 - 30 knots provided a spectacular backdrop to the finish.
"I have family up north so it was really nice to see them on the seaway breakwall as we arrived; followed up by the welcome boat from the SYC meeting us and providing fantastic hospitality. This year we're planning on staying a bit longer and bringing the kids up for a trip to Sea World, in between enjoying the Club Marine Pittwater to Paradise Regatta. Now that the race is definitely heading back to Southport it would be good to have a few more owners of similar sized boats start planning to make the trip up with us," Grimes added.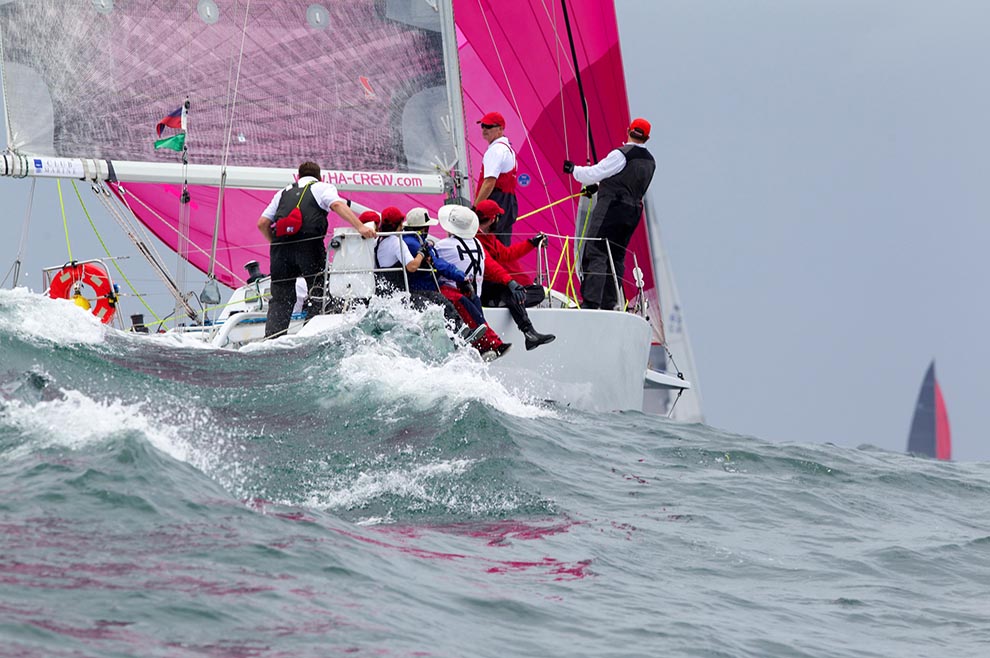 High Anxiety in the 2017 Pittwater to Southport - photo by Howard Wright
For owners and boat managers there will be the same RPAYC streamlined entry process the progressive Sydney club instigated four years ago. Planning committee head and competing boat owner Richard Hudson says: "We maintain a simple entry process and avoid the paper wall for our Cat 2 New Year flagship offshore event starting on January 2.
"Finishing our longstanding ocean race for the first time at Southport back in January was a fantastic experience thanks to our finish partner. Southport Yacht Club welcomed all crews and their families and gave them really helpful logistical support plus great ideas on local attractions, accommodation and eateries. One hundred per cent of the inaugural race competitors I spoke to afterwards unanimously commented on how much they enjoyed the ocean race and the post-race events in Southport," Hudson added.
All competing yachts will be required to carry an AIS transponder, technology that is readily available and a safeguard to complement the club's YellowBrick tracking service and requirement for Sat phones rather than expensive HF radios which were phased out by the RPAYC board back in 2013.
Owners can choose to enter the Club Marine Pittwater to Paradise Regatta in the monohull, multihull or two handed categories and be scored under all of the popular handicap systems.
For the non-sailors, the Gold Coast area offers an abundance of family activities including Sea World, Movie World and Wet n Wild, Lamington National Park and Tambourine Mountain, plus beaches as far as the eye can see. January is peak season and though there is a multitude of local options from hotels and serviced apartments to Airbnb houses, families are encouraged to book accommodation early.
Details for the Bartercard Sail Paradise 2018 can be found on the regatta website: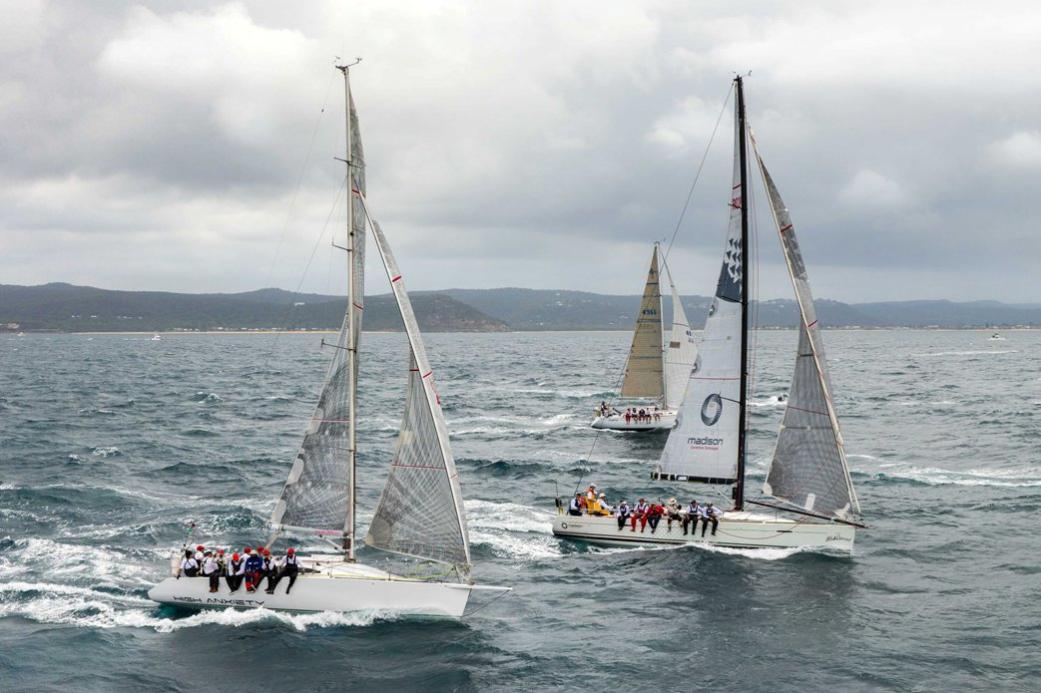 Arial photo of High Anxiety at the start of the 2017 Pittwater to Southport Photo Andrea Francolini