June 4 - 10, 2017: Issue 315
Bushwalking In The Shoalhaven Region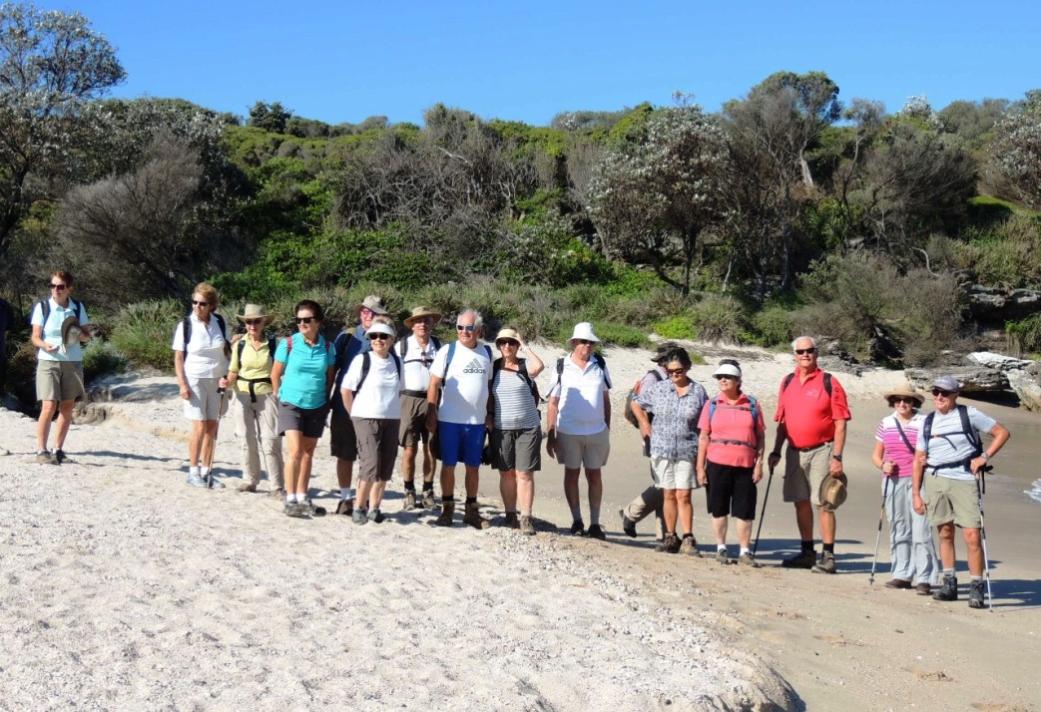 Some of our troop on Wreck Beach
Bushwalking in the Shoalhaven Region
by Robyn McWilliam
The Shoalhaven Region is a delightful mix of coast and bush. In late March, the Narrabeen bushwalkers head to Culburra Beach Holiday Park, around three hours south of Sydney, our base for exploring.
Entering the Beecroft Weapons Range, our first walk is a seven kilometre loop to Honeymoon Bay. Past towering gums and banksias fringing the path, we step onto the sand of Target Beach.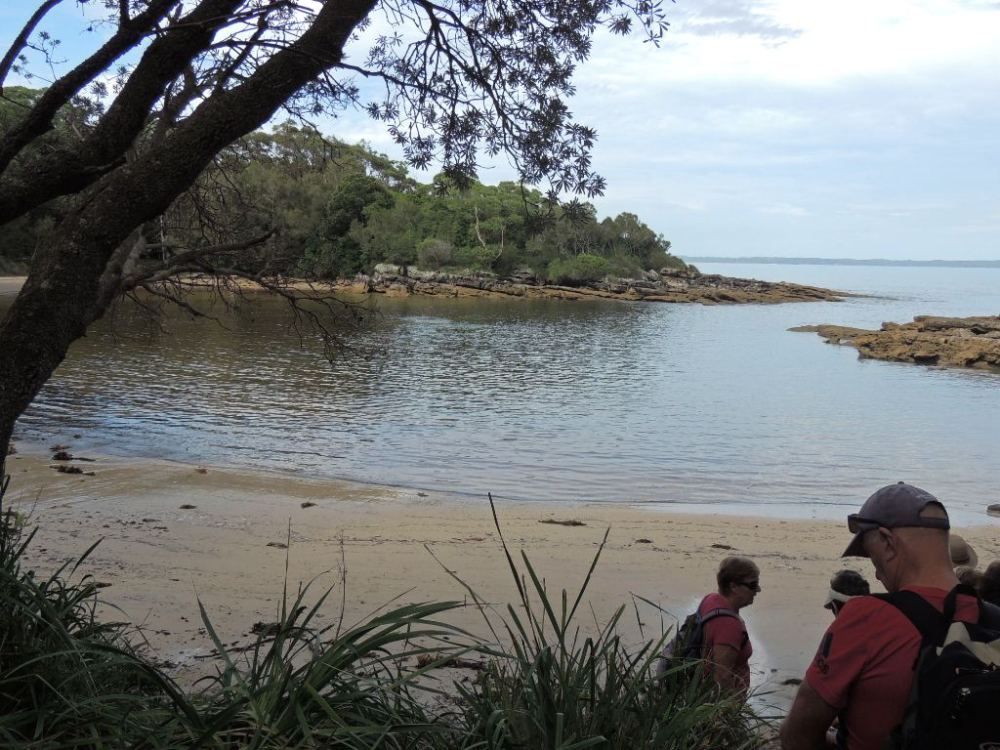 Honeymoon Bay.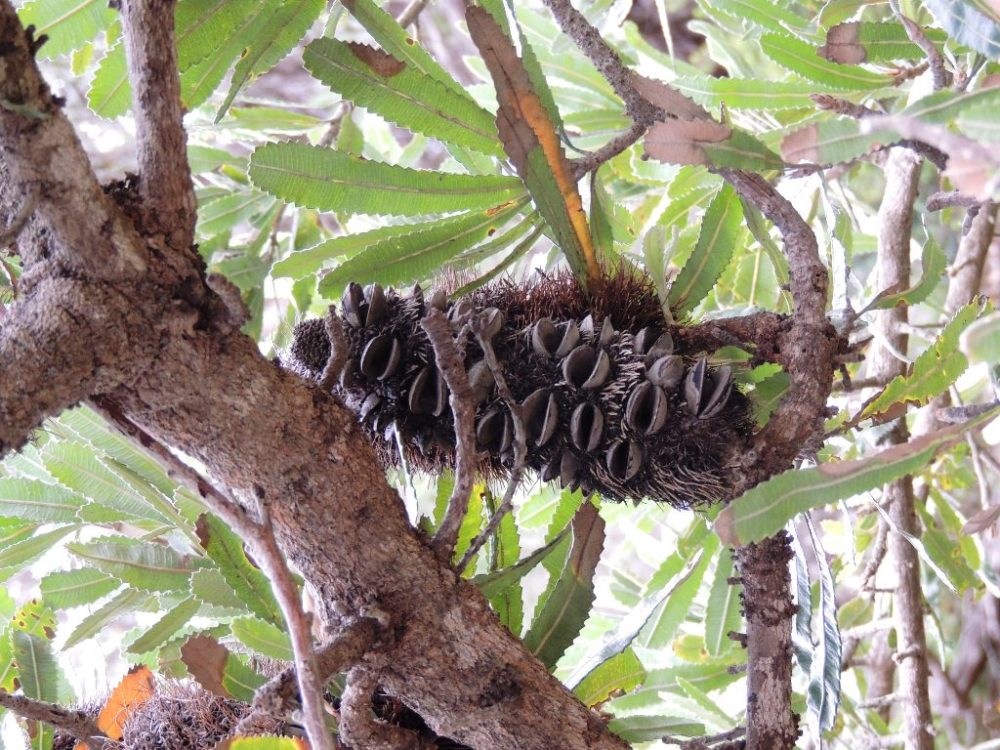 Banksias.
Rock fishermen cast roads into a swirling sea from precarious pinnacles. Views stretch to Point Perpendicular marking the northern entrance to Jervis Bay. Its massive sandstone cliffs dwarf a patrolling naval vessel, grey as the surrounding water.
Silica Cove, a pristine beach flanked by scrub, is on our circuit. The still aquamarine water attracts a couple of swimmers. A rusting wreck lies trapped on the rocks of Longnose Point.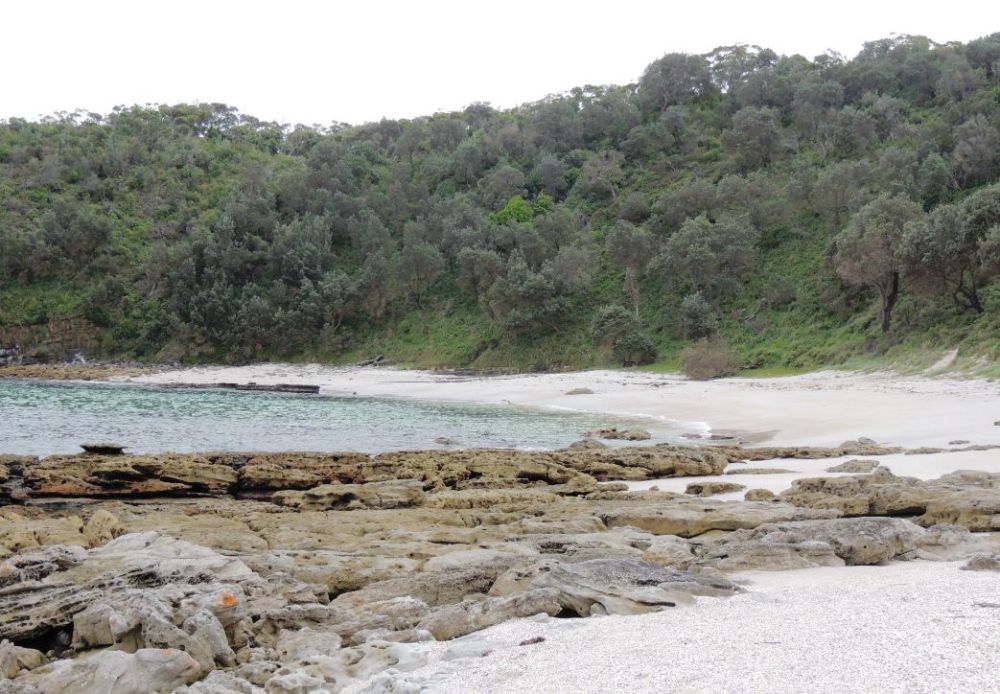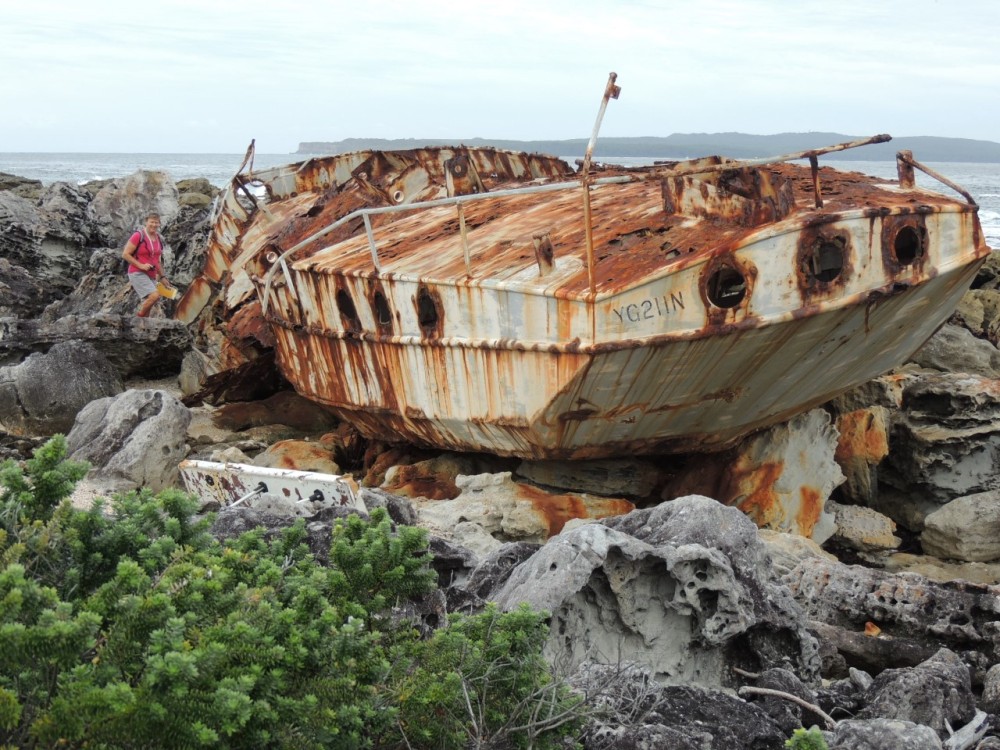 Wreck on Longnose Point

On a sunnier day the sea off Penguin Head is sparkling cobalt as the tilted rock platform diverts waves. A stroll around Lake Wollumboola takes us past Sheepwash Creek. Tannin-stained water meanders through sand banks.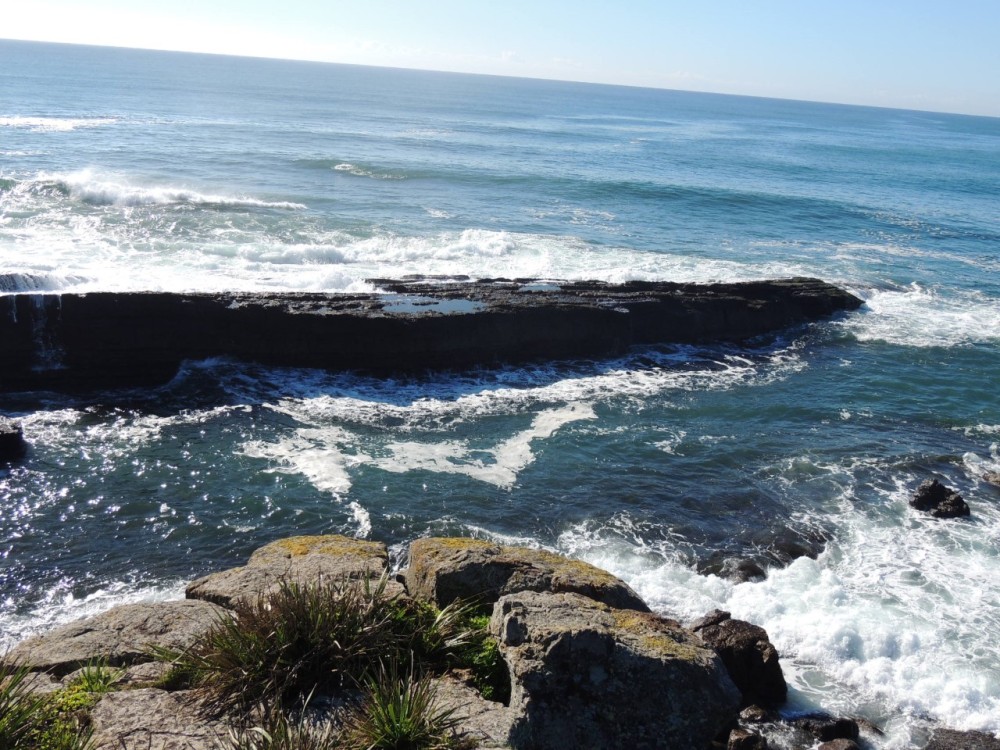 Rock shelf off Penguin Head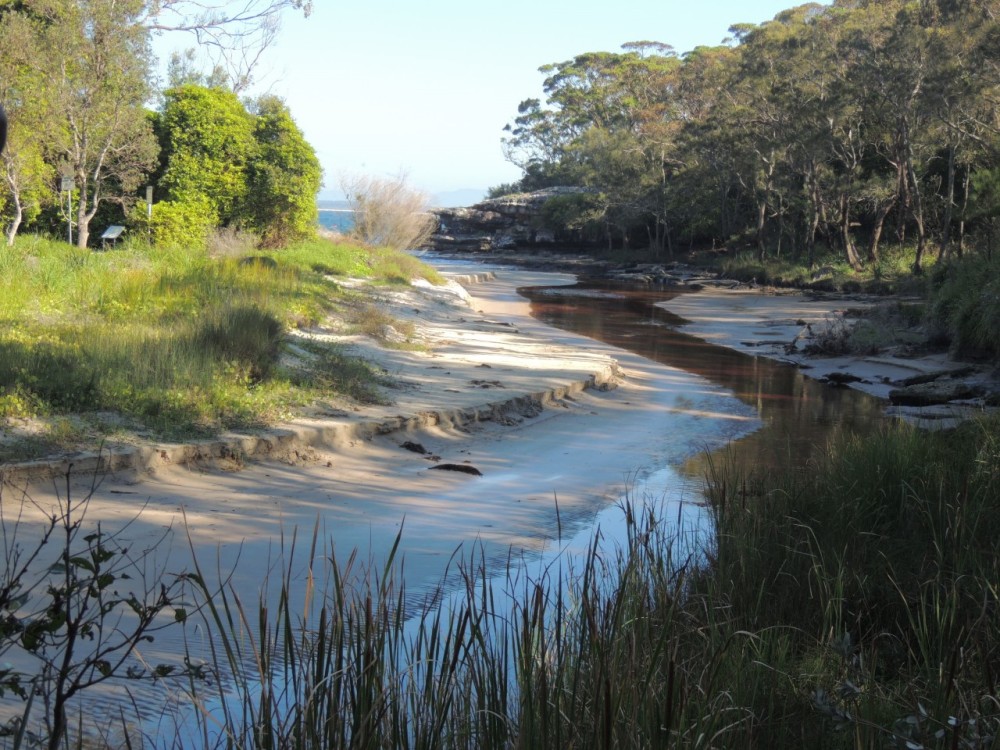 Sheepwash Creek

Abrahams Bosom Reserve at Currarong provides several hours of fruitful wandering. A few spears of metal among the rocks are the remains of the S.S. Merimbula wrecked in 1928. Further along you can clamber into Gosangs tunnel, a hole through the headland exposing a drop to the ocean.
A cliff path leads out to Mermaids Inlet where giant chunks of fallen rock are pummelled by waves. A shag rests from fishing. This rugged coastline is under constant attack as the sea slaps and sluices.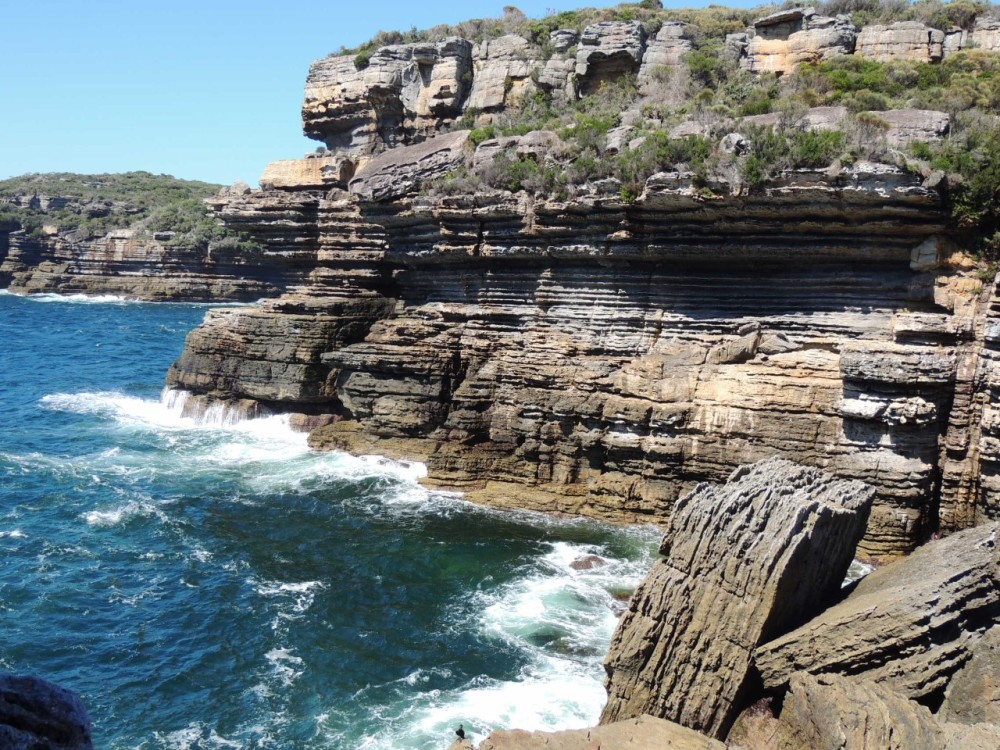 Spiky foliage adorns the pathway; yellow fungi emerge from a dead trunk. We spot twin umbrellas on a beach and beyond the water is wind whipped into white caps.
Drawing Room Rocks is our most strenuous hike, a grade four. It takes me an hour and ten minutes of steady climbing to gain expansive views from the escarpment. The rocks have been sculpted by nature in the shapes of tables and stools. Afterwards we drive to Kangaroo Valley for a pub lunch.
Our final walk, Vincentia Green Field Beach, is flat and follows the coast. The Scribbly Gum Track through the forest is shady and cool on a hot day.
Happy hour is held every evening before barbecuing dinner. Some of us play tennis and Eddie retains the trophy in our boules championship.
This area of the south coast delivers a fun week away with my fellow bushwalkers. Where we will venture in 2018?