June 4 - 10, 2017: Issue 315
World Environment Day - June 5th

World Oceans Day

-

June 8th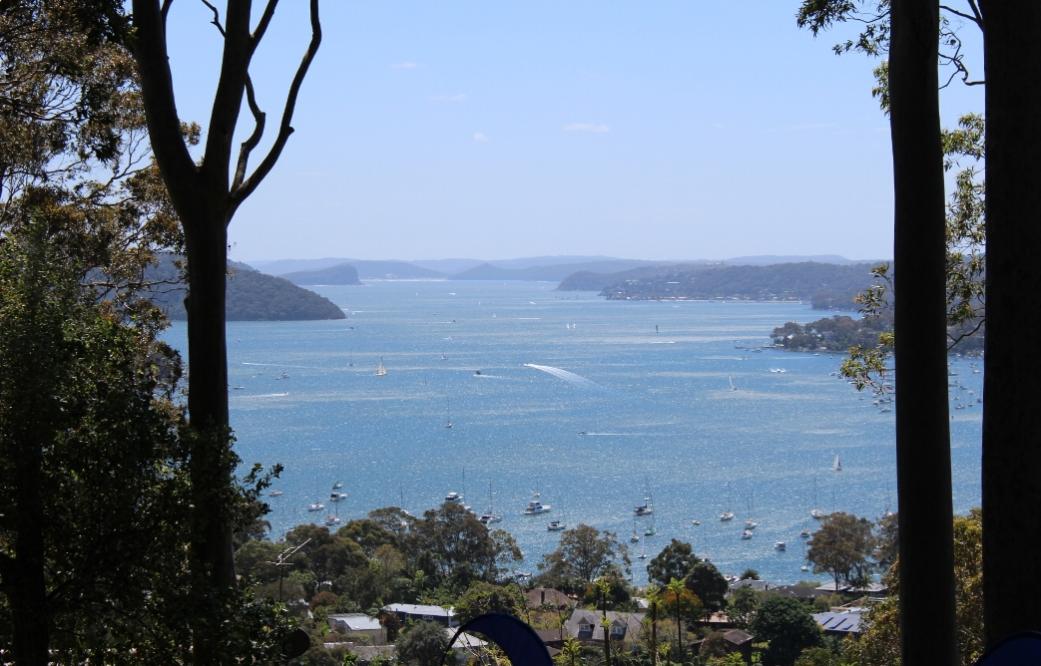 Our favourite spot in nature - the bush and waterways of Pittwater!
World Environment Day - June 5th
World Oceans Day
-
June 8th
'Connecting People to Nature', the theme for World Environment Day 2017, implores us to get outdoors and into nature, to appreciate its beauty and its importance, and to take forward the call to protect the Earth that we share.
World Environment Day is the biggest annual event for positive environmental action and takes place every 5 June. This year's host country Canada got to choose the theme and will be at the centre of celebrations around the planet.
Every World Environment Day has a different global host country, where the official celebrations take place. The focus on the host country helps highlight the environmental challenges it faces, and supports the effort to address them. This year's host is Canada.
World Oceans Day is a global day of ocean celebration and collaboration for a better future.
The o
verall theme for World Oceans Day 2017:
Our Oceans, Our Future
Conservation action focus:
Encouraging solutions to plastic pollution and preventing marine litter for a healthier ocean and a better future
The
Av. Green Team
has started their World Environment and World Oceans Days early, in fact everyday is about caring for the environment and ocean and connecting with nature for this local group comprised of the upcoming generation.
On Saturday, June 3rd, they had a Beach Clean at Newport and removed from the beach:
From our clean at Newport!
We found:
Cigarette butts 400
Straws lollipops 21
Plastic food wrappings 69
Bottle caps 39
Plastic bags 11
Sushi 19
Bottles 13
Lighters 2
Phone 1
At Bilgola, Saturday May 27th: Great clean of Bilgola Beach this morning! Thanks to everyone who came along. We found 70 cigarette butts, 13 straws and a lot of microplastics.
You can keep up to date with their next Beach Clean, and other activities to keep this place Green and Clean via their
facebook page
:
Come join us for a beach clean!
It has been estimated that we will have more plastic than fish in the ocean by 2050...These beach cleans are aimed at reducing the vast amounts of plastic from entering our oceans before they harm marine life.
Anyone and everyone is welcome! If you would like to come along, please bring a bucket, gloves and hat. Kids of all ages are also welcome! The meeting location will be confimed closer to the date.
Hope to see you there!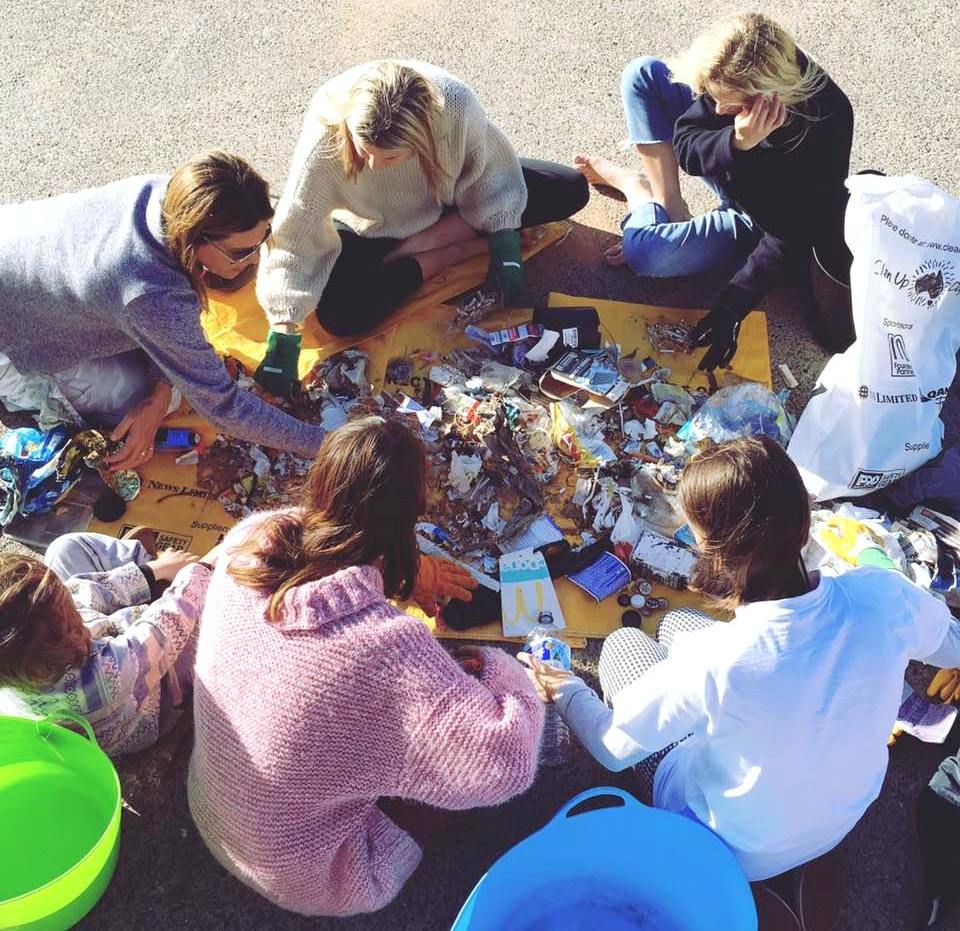 Av. Green Team sorting what was gathered at Newport Beach, June 3rd, 2017
World Environment Day is a day for everyone, everywhere. Since it began in 1972, global citizens have organized many thousands of events, from neighbourhood clean-ups, to action against wildlife crime, to replanting forests.
This year's theme invites you to think about how we are part of nature and how intimately we depend on it. It challenges us to find fun and exciting ways to experience and cherish this vital relationship.
Above all, World Environment Day is the 'people's day' for doing something to take care of the Earth or become an agent of change. That 'something' can be focused locally, nationally or globally; it can be a solo action or involve a crowd – everyone is free to choose.
World Environment Day
Picture all the places that matter
Share a photo or video of your favourite place in nature using #WorldEnvironmentDay or #WithNature and tell us why it's special to you.
Take a photo or video

Capture your favourite spot in nature. Find your happy place–it could be a national park or a hidden gem. Even better if it includes you.
Tag your submission
Share the story of your favourite place in nature and why it matters to you using #WorldEnvironmentDay or #WithNature.
Stay tuned for more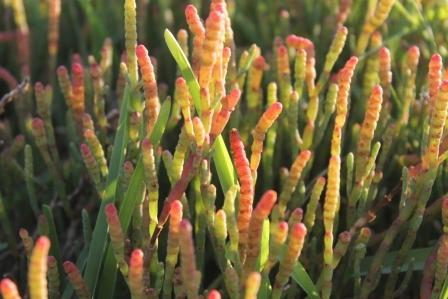 The value of nature
In recent decades, scientific advances as well as growing environmental problems such as global warming are helping us to understand the countless ways in which natural systems support our own prosperity and well-being.
For example, the world's oceans, forests and soils act as vast stores for greenhouse gases such as carbon dioxide and methane; farmers and fisher-folk harness nature on land and under water to provide us with food; scientists develop medicines using genetic material drawn from the millions of species that make up Earth's astounding biological diversity.
Billions of rural people around the world spend every working day 'connected to nature' and appreciate full well their dependence on natural water supplies and how nature provides their livelihoods in the form of fertile soil. They are among the first to suffer when ecosystems are threatened, whether by pollution, climate change or over-exploitation.
Nature's gifts are often hard to value in monetary terms. Like clean air, they are often taken for granted, at least until they become scarce. However, economists are developing ways to measure the multi-trillion-dollar worth of many so-called 'ecosystem services', from insects pollinating fruit trees in the orchards of California to the leisure, health and spiritual benefits of a hike up a Himalayan valley.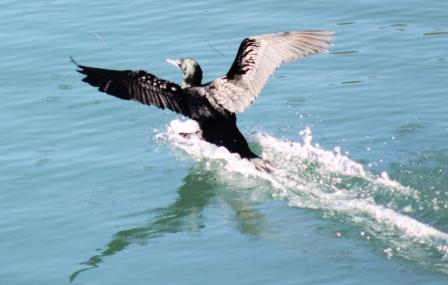 Hit the park
This year's World Environment Day is an ideal occasion to go out and enjoy your country's national parks and other wilderness areas. Park authorities in some countries may follow Canada's example and waive or reduce park entry fees on June 5 or for a longer period.
Once you are there, why not set yourself a challenge (seek out a rare mammal, identify five butterflies, reach the remotest corner of the park). Record what you see, and send us a photo of yourself and/or your discoveries so we can post it on our digital channels and encourage others to go exploring too.
You could join the growing number of citizen scientists. More and more smartphone apps help you log your sightings and connect with others who can identify the species. The records feed into conservation strategies and map the effects of climate change on biodiversity.
Connect With Nature
Beyond the many events staged by governments and UN Environment, people and businesses worldwide are gearing up for World Environment Day. They have already found many creative ways to connect with nature. Here is a selection of activities already registered. Click here to find an event near you or register your own!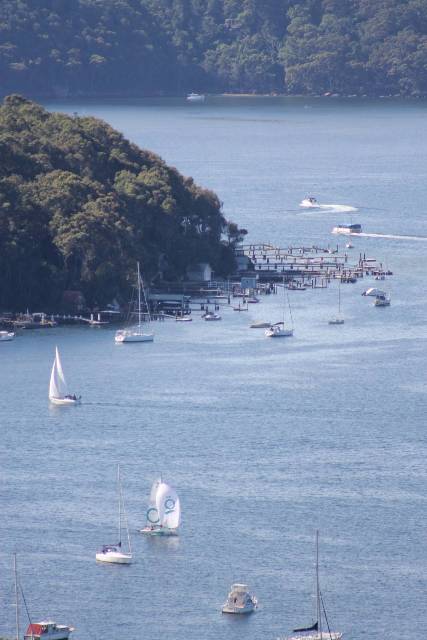 Get active!
Students in Ibadan, Nigeria are urging people to take a stand against environmental pollution and join their 'March for Nature'. Serious hikers will be heading for Mount Makeling, 70 kilometres south of the Philippine capital, Manila. Everyone is welcome for a walk and picnic in Hamoon Park, in the Iranian city of Karaj. Divers will be restoring the coral reefs around the Mexican island of Cozumel. And there will be a 'slow cycling' competition in Palghar, India.
After sundown in the Italian city of Spoleto, bat experts armed with ultrasonic detectors will lead walkers around its imposing medieval fortress to connect them with these mysterious flying mammals.
Locally we have a great amount of volunteer Bushcarers working to rid our reserves of weeds and restore wetlands and bushlands. You can get involved with any of these for a few hours each month and literally see the efforts of your investment through the growing up of native plants where once was tangled lantana etc.
Our Environment page lists a lot of these these groups and their activities - everything from Pittwater Natural Heritage Association's restoration of Careel Creek and wetlands, the Pittwater Environment Foundations restoration works in Warriewood, or the Community Gardens at Newport and Avalon, Sydney Wildlife who are saving the other residents when and where they can, or get involved with a bushcare group - they're listed too.
Greening your mind
Schoolchildren in Manipur, India will be involved in tree-planting, a painting competition and a walk-and-talk with nature. Kids will be playing 'Environmental Detectives' at the Katathani resort on the Thai island of Phuket. And a whole early learning centre in Woodend, Australia is decamping to the park for a day of play and exploration.
Adults also have plenty to learn about the natural world. Shoppers in Georgetown, Malaysia, will be urged not to waste food and shown how to compost what still ends up in the trash. In New Zealand, an Auckland hospital is holding a 'green expo' to encourage staff and visitors to reduce their carbon footprints. And the film 'A Plastic Ocean' will screen in Geneva, Switzerland, to highlight the harm done by marine litter.
Sustainable entrepreneurs
In Mali, hundreds of women and young entrepreneurs are expected to attend a 'Green Business' workshop in the capital Bamako. Orora Packaging is organizing a photo competition and a mass picnic in Sydney, Australia. And UK waste management company ISS is challenging everyone to shun throwaway drinks cups, packaged snacks and plastic bags and produce zero waste on 5 June. There's avideo to show you what not to do.
Other companies making an effort include carmaker Opel (at its works near Zaragoza, Spain), Indian beauty products firm Emami, Bouygues Group in Doha, Qatar, and Thailand's Siam City Cement.
Cleaning up
Hundreds of schools in Canada are doing the Plastic Bag Grab Challenge in the six weeks between Earth Day and World Environment Day. Last year, the challenge collected more than 2 million bags for recycling. More clean-ups are taking place in the city of Xalapo, Mexico, the Indian lake city of Nainital, and in the Johannesburg suburb of Fordsburg, South Africa (hosted by a local beauty queen).
Huge amounts of plastic end up in our oceans and rivers, and people of all ages will be gathering litter from the beaches of Kribi, Cameroon, at Whyalla on Australia's south coast, and at Kiotari on the Greek island of Rhodes. Volunteers will also pull garbage from the Nidelva River near Trondheim, Norway, the Nazas River in the Mexican state of Coahuila, and from the beaches of the Caspian Sea near Baku, Azerbaijan.
Tomorrow's forests
Hundreds of children will be planting trees in the Karura Forest, a green urban oasis in Nairobi, Kenya. Communities around Lennox Head, Australia, will be holding their 15th annual tree-planting day to restore the rainforest that was present there until the eighteenth century. Trees for Life Canada is rallying elementary schools to plant 20,000 of them on 5 June; and Operation Raleigh is leveraging World Environment Day for its '50 million trees for 50 million people' campaign in Tanzania.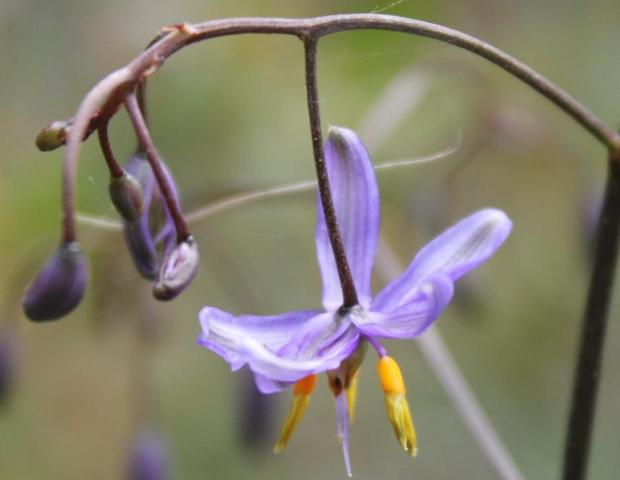 Citizen science
Recording what you see in nature can help scientists work out which species of plant and animal and which places need protection. Parks Canada is holding BioBlitz nature mapping as well as learn-to-camp activities across Canada, from Rouge National Urban Park in Toronto to the campus of the University of Alberta. To the south, Shubenacadie Wildlife Park in the US state of Nova Scotia is hosting a scavenger hunt for specific plants, animals and insects. The park is also running guided bird walks as well as animal tracking for kids.
Natural culture
Some events seek to tap the imagination and the creative potential of young and old. There is a photo exhibition in Santo Domingo, Dominican Republic, and a green movie night in Mahe, the Seychelles. In Taguig city in the Philippines, contestants in a 'trashion show' will strut the catwalk in outfits they have made entirely from recycled materials.
New Delhi will see an exhibition of paintings by artist Dhananjay Mukherjee.
"I feel that nature gives us everything we need in our life, yet we never return the favour," Mukherjee says. "The purpose of my paintings is to inculcate faith in nature. I believe that through my paintings I can bring people to see the divinity in every green form, be it a plant, a tree trunk or even a leaf."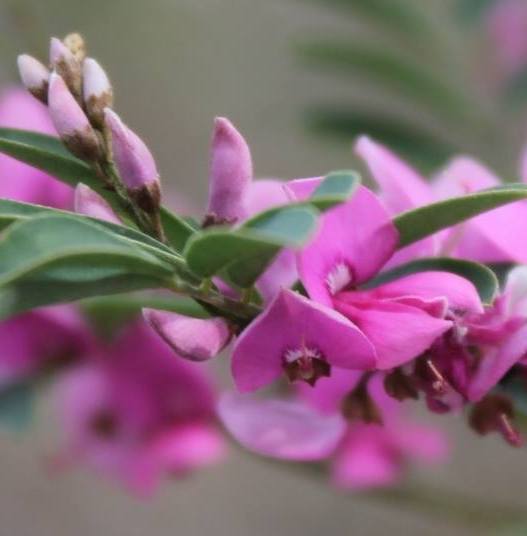 'Connecting People to Nature'
, the theme of World Environment Day 2017, highlights the vast benefits, from food security and improved health to water supply and climatic stability, that natural systems and clean environments provide to humanity. It also encourages us to get outdoors and appreciate those benefits first-hand, including the beauty and diversity of the natural world that surrounds and sustains us.
Promoting awareness of the importance of functioning ecosystems and the services they provide, and safeguarding them for future generations, are critical to achieving many aspects of the 2030 Agenda for Sustainable Development and the Sustainable Development Goals.
Central to achieving those goals as well as targets set under the UN's Convention on Biological Diversity Strategic Biodiversity Action Plan (2010-2020) is the global network of protected areas. Expanding and improving the effectiveness of this network will be vital if we are to succeed in safeguarding and enhancing our shared environment in the decades to come.
Nature and health
• Many studies show that time spent in green spaces counters mental health problems such as stress and depression. Affecting 350 million people, depression is the leading cause of disability worldwide.
• In Japan, the health benefits of forests have prompted some local governments to promote 'forest therapy.' Research shows time in the woods can boost the immune system, including against cancer.
• Urban green space is a key weapon in the fight against obesity: an estimated 3.2 million premature deaths in 2012 can be attributed to lack of physical activity.
• More and more cities are planting trees to mitigate air pollution, the world's largest single environmental health risk: 6.5 million people die each year due to everyday exposure to poor air quality.
• The use of plants in traditional medicine dates back to the beginning of human civilization. Herbal medicine has clearly recognizable therapeutic effects and plays an important role in primary health care in many developing countries.
• Common painkillers and anti-malarial treatments as well as drugs used to treat cancer, heart conditions and high blood pressure are derived from plants.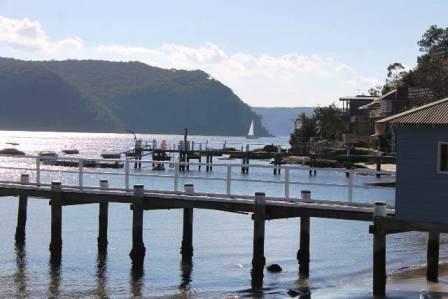 Protected areas – the successes…
• The number of protected areas has been rising along with recognition of how the can enhance many of the benefits provided by nature. The proportion of the world's surface under some form of protection is not insignificant.
• There are currently more than 215,000 protected areas now covering just under 20 million km², or 15 per cent, of the world's terrestrial surface. Just over 15,000 marine protected areas now cover over 20 million km² or 14.4 per cent of national waters and 5.7 per cent of the global ocean.
• A 2016 study showed that on average biodiversity is higher inside protected areas than outside: species richness is 10.6 per cent higher and abundance 14.5 per cent higher. Protected areas have lowered the risk of extinctions.
• One-third of the world's 100 largest cities draw a substantial proportion of their drinking water from forest protected areas. Nearly two-thirds of the global population is living downstream of protected areas.
• Physical activity within protected areas managed by Parks Victoria in Australia has resulted in health cost savings estimated at about $150 million.
• Pharmaceutical companies use protected areas for bioprospecting in search of new drugs. For example, more than 400 medicinal plants have been collected from Langtang National Park in Nepal.
• Terrestrial protected areas account for approximately 20 per cent of the carbon sequestered by all land ecosystems, while restoration efforts within protected areas can aid climate change mitigation.
• Well-managed protected areas play a critical role in strategies to reduce the vulnerability of communities to the impacts of climate change in, for instance, in West Africa.
• More than 1.1 billion people depend on protected areas for a significant percentage of their livelihoods.
• Terrestrial protected areas are estimated to receive about 8 billion visits per year globally, raising awareness of the importance of conserving biodiversity and generating approximately $600 billion a year in spending.
• Protected areas experience less habitat loss than other areas. For instance, protected areas in the Brazilian Amazon have four times lower deforestation rates than non-protected areas.
• Effective marine protected areas have twice as many large fish species, five times more large fish biomass, and fourteen times the amount of shark biomass as fished areas. • Coral cover within marine protected areas has remained constant across recent decades, while coral cover on unprotected reefs has declined.
• The return on investment in protected areas has been estimated at as much as 100:1. For instance, improving the status of all threatened species and meeting the 2020 protected area targets would cost an estimated $80 billion a year; the annual benefits of all ecosystem services has been estimated at $6-8 trillion.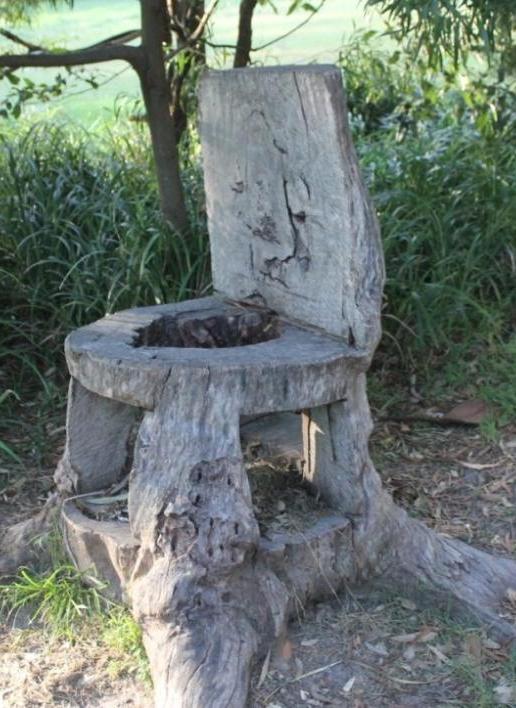 …and the challenges
• The Aichi Biodiversity Targets aim to protect 17 per cent of the world's land and inland water and 10 per cent of the ocean by 2020. The World is still 3 million km² short of the land target. In national waters the global marine target has been reached but there remains a significant shortfall in marine protected areas beyond national jurisdiction (High Seas). • An even greater area would need protection to meet the targets in an ecologically balanced way and cover areas of importance to biodiversity. In 2016, less than 20 per cent of particularly rich 'Key Biodiversity Areas' were completely protected.
• There is significant room to strengthen the management and effectiveness of many protected areas, some of which have suffered declines in animal and plant abundance. A 2010 study found that only 22 per cent of protected areas had 'sound' management. Sustained government support is vital.
• Protected area management effectiveness has been on state-run protected areas. This has resulted in limited understanding of the effectiveness of other forms of protected area governance (including privately and indigenous peoples/local communities. Recognizing and supporting these areas are critical. Few governments adequately reflect the value of natural capital and the ecosystems services it provides in economic planning or national accounts.
• The majority of protected areas have seen ongoing declines in plant and animal populations, although at lower rates than in surrounding areas.
• Conserving 20-30 per cent of global oceans in marine PAs could create 1 million jobs, sustain fish catch worth $70–80 billion a year and provide ecosystem services with a gross value of roughly $4.5–6.7 trillion a year.
Activities to Connect the Next Generation with Nature

Nature is a teacher, an endless provider of educational material. The equivalent of a 24-hour lifetime library card is available to anyone who takes a little time to learn how to explore and to discover. Tapping this source is the purpose of the Bug BioBlitz, a hands-on citizen science experience that helps kids to connect with nature, make a real contribution to conservation – and have a lot of fun in the process.
What is a BioBlitz?
A BioBlitz is an attempt to find and document the plants, animals or other organisms found in a given place at a particular time. It can be held anywhere from a schoolyard to a national park. It can be as short as a lunch-break (for bleary office workers) or as long as a week (for bug nerds with too much spare time).
A BioBlitz can be focused around specific groups of organisms – insects, in our case – or they can attempt to document whatever is encountered, including plants, animals, birds, even bacteria.
These events are particularly good for getting young people off the sofa and into the outdoors.
An insect BioBlitz is a great example of how citizen science can empower everyone to contribute to the collective knowledge of our world. Once you get started, you might discover that it is addictive! Try it out this World Environment Day and give some young folks (and yourself) the opportunity to be explorers.
World Oceans Day 2017 – Thursday June 8th
A healthy world ocean is critical to our survival. Every year, World Oceans Day provides a unique opportunity to honor, help protect, and conserve the world's oceans.
Oceans are very important:
They generate most of the oxygen we breathe

They help feed us

They regulate our climate

They clean the water we drink

They offer a pharmacopoeia of medicines

They provide limitless inspiration!
Participate in a World Oceans Day event or activity this year and help protect the ocean for the future! It's up to each one of us to help ensure that our ocean is healthy for future generations.
World Oceans Day allows us to:
•Change perspective – encourage individuals to think about what the ocean means to them and what it has to offer all of us with hopes of conserving it for present and the future generations.
•Learn – discover the wealth of diverse and beautiful ocean creatures and habitats, how our daily actions affect them, and how we are all interconnected.
•Change our ways – we are all linked to, and through, the ocean! By taking care of your backyard and helping in your community, you are acting as a caretaker of our ocean. Making small modifications to your everyday habits will make a difference, and involving your family, friends, and community will benefit our blue planet even more!
•Celebrate – whether you live inland or on the coast, we are all connected to the ocean. Take the time to think about how the ocean affects you, and how you affect the ocean, and then organize or participate in activities that celebrate our ocean.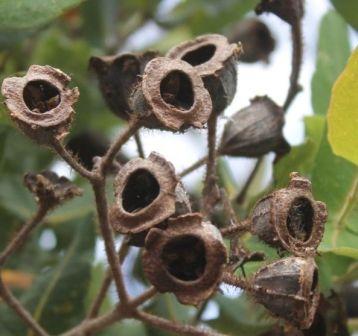 Beach or Estuary Clean
Cleanups help establish stronger connections in your community and nearby natural water sources. Whether you're with a zoo, aquarium, museum, school, recreational organization, business, or other organization, you can build important connections with your visitors and members, students, and the public, and clean up your community or coastline. By spending part of a day picking up litter, your participants are able to observe, firsthand, the impact of their cleanup efforts. Ultimately, participants will be encouraged and empowered by cleanups and are more likely to participate in future water quality and community improvement activities.
The Av. Green Team, Wander Lightly or Living Ocean is a great place for locals to get involved in doing something about plastic pollution on our beaches. Supporting Avalon Boomerang Bags to reduce to nil our use of plastic bags is also a great wide to turn the tide on plastic pollution.
JOIN THE WORLD OCEANS DAY YOUTH NETWORKS TO CELEBRATE JUNE 8 AND ENGAGE OCEAN LEADERS GLOBALLY
This week, millions of people from across our blue planet will celebrate World Oceans Day on June 8. With the theme this year, "Our Oceans, Our Future," organizations and individuals in over 100 countries around the world will focus on the prevention of plastic ocean pollution through events in their communities, special announcements and everything in between.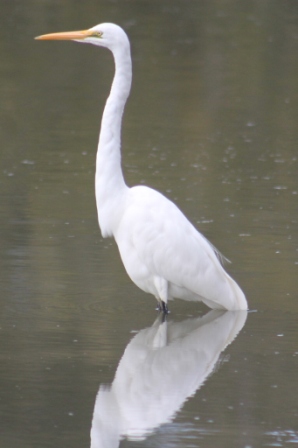 Many universities and schools have been involved with World Oceans Day for years. This year, the newly-formed World Oceans Day Youth Advisory Council, with 11 young people (ages 14 - 22) from 11 diverse countries, has been instrumental in helping to shape the development of World Oceans Day 2017. These young ocean leaders have provided new and unique perspectives, ideas and recommendations for developing this global event. They have focused on engaging youth across the globe and expanding opportunities for ocean conservation throughout the year.
"I love to celebrate World Oceans Day each year because it's an opportunity for people around the world to think about how we can come together in support of healthy oceans," said Jack Johnson, musician, surfer and environmental activist. "I'm especially excited to see how young people are getting involved and taking action throughout the year to engage their local communities in reducing plastic ocean pollution and promoting solutions."
The World Oceans Day Youth Advisory Council, in partnership with United Nations Environment's Clean Seas Campaign, has developed a simple way for the public to take action and express their concern about plastic trash in our ocean this World Oceans Day. Through the website
www.keepoceans.blue
, people can make a commitment to reduce their use of disposable plastics and encourage others to do the same through sharing on social media using #CleanSeas and #WorldOceansDay.
"With nearly half of the world's population under age 25, it is imperative to empower young people to step up as leaders at an early age, and engage them in a solutions-oriented approach to ocean conservation," said Bill Mott, Executive Director of The Ocean Project, which has coordinated World Oceans Day internationally since 2002. "We believe that youth are the key to success and, for this reason, we are making youth engagement our top priority for growing the reach and impact of World Oceans Day on June 8 and year-round."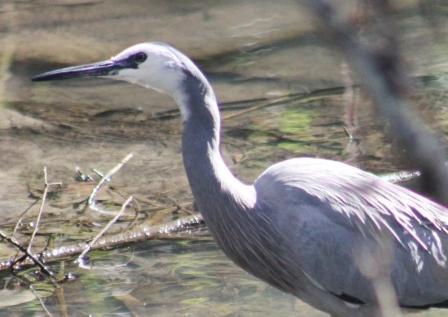 Launched in 2016, The Ocean Project facilitated the development of a collaborative youth engagement campaign called Sea Youth Rise Up, which unites young conservation leaders around World Oceans Day to improve the health of the ocean and empower youth globally.
"World Oceans Day provides a unique opportunity to raise the profile of the ocean and rally the world. Together, with hundreds of organizations and millions of people, we are making a real difference for our world's ocean by collectively raising awareness and promoting action in fun and positive ways," Mott said.
There's also something for Younger Worlds Ocean Day celebrators:
OCTONAUTS
Good news for ocean-lovers! There are resources from The Octonauts to help you celebrate World Oceans Day 2017. We hope that these graphics and activities will help make your celebration more fun than ever.
The Octonauts are a team of eight adventurers who live in an undersea base and go on undersea adventures to explore, rescue, and protect ocean animals!
Click here
to find out more about this popular TV and book series for kids.
THE 2017 OCTONAUT RESOURCE KIT CONTAINS ALL NEW MATERIALS:
•
World Oceans Day Posters
•
Coloring Sheets with new animals
•
A new World Oceans Day Coloring Promise Page
•
Face painting guides for different Octonauts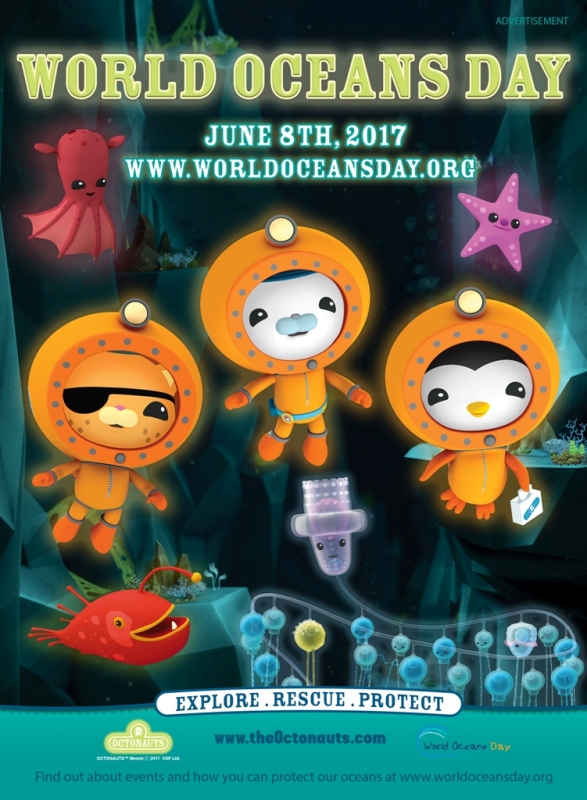 About World Oceans Day

Coordinated and promoted internationally by The Ocean Project since 2002, World Oceans Day is an annual celebration on June 8 as well as a call for ocean conservation action throughout the year. The United Nations officially recognized World Oceans Day when its General Assembly passed a resolution in late 2008. This unique celebration of our world ocean brings together organizations and key individuals from aquariums, museums, youth groups, schools and universities, businesses, and others, including divers, surfers, sailors, communities of faith, artists, the maritime, recreational and tourism industries, governments, and more. For more information, or find an event, visit:
www.worldoceansday.org
.
About The Ocean Project
The Ocean Project advances ocean conservation in partnership with its network of more than 2,000 aquariums, museums, and other youth and visitor-serving organizations in more than 100 countries. A collaborative and strategic communications organization, The Ocean Project supports its network of partner organizations for public engagement and conservation action. The Ocean Project has been the global coordinator of World Oceans Day since 2002, working in partnership with other networks and organizations, to use this unique opportunity to raise the profile of the ocean, its importance in our lives, and how each one of us – no matter where we live – can help by taking action in our communities and our nations. For more information:
www.theoceanproject.org
.
Avalon Boomerang Bags 2017 Workshops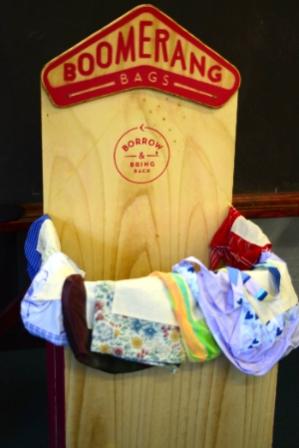 Boomerang Bag Working Bees run in Mona Vale onTuesdays 11:30am- 5pm.
For those of you unable to come to workshops there are many other ways to get involved, just let us know you're willing by leaving a comment or sending us a message.
Pictured is a Boomerang Bag Box.
The boxes are located at:
Avalon Organics
Hertford Chemist
Avalon Wholefood
Fresh Fruit and Veg
Johnson Bros Mitre Ten
Avalon Meats
Avalon Rec Centre
Watch this space for another venue soon.
A huge thank you to everybody who has helped Boomerang Bags Avalon get this far. But the work is not over yet. Materials and more hands always welcome Facebook page Profile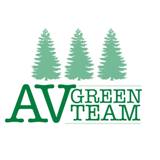 Av Green Team
Profile
This Youth-run, volunteer-based environment initiative has been attracting high praise from the founders of Living Ocean as much as other local environment groups recently.
Turning up for Beach Cleans, or starting their own, underlines an 'action speaks louder than words' ethos is at the core of this group.
Permaculture Northern Beaches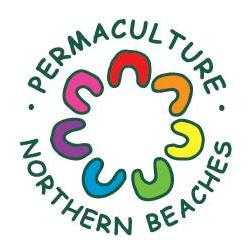 Want to know where your food is coming from?
Do you like to enrich the earth as much as benefit from it?
Find out more here: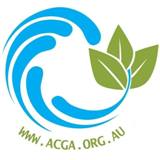 Avalon Community Garden

Community Gardens bring people together and enrich communities. They build a sense of place and shared connection.
Avalon Community Garden is a community led initiative to create accessible food gardens in public places throughout the Pittwater area. Our aim is to share skills and knowledge in creating fabulous local, organic food. But it's not just about great food. We also aim to foster community connection, stimulate creative ideas for community resilience and celebrate our abundance. Open to all ages and skills, our first garden is on the grounds of Barrenjoey High School (off Tasman Road). Become part of this exciting initiative to change the world locally.
www.pcga.org.au Contact us info@pcg.org.au or Visit us atfacebook.com/acga.org; image artwork: www.gravey.com
Pittwater Environmental Foundation
Pittwater Environmental Foundation was established in 2006 to conserve and enhance the natural environment of the Pittwater local government area through the application of tax deductible donations, gifts and bequests. The Directors were appointed by Pittwater Council.
About 33% (about 1600 ha excluding National Parks) of the original pre-European bushland in Pittwater remains in a reasonably natural or undisturbed condition. Of this, only about 400ha remains in public ownership. All remaining natural bushland is subject to encroachment, illegal clearing, weed invasion, feral animals, altered drainage, bushfire hazard reduction requirements and other edge effects. Within Pittwater 38 species of plants or animals are listed as endangered or threatened under the Threatened Species Act. There are two endangered populations (Koala and Squirrel Glider) and eight endangered ecological communities or types of bushland. To visit their site please click on logo above.

What Does PNHA do?
On-ground bush regeneration. eg: Asparagus Fern Out Days
Activities: guided walks, bird-watching
Quaterly informative newsletter, online or paper
Members email group for leaset environmental news and events
AGM with Guest Speaker
Free advice for members on managing gardens for Native Vegetation and fauna habitat
Lobbies Pittwater Council and State Government on inappropriate management practices and development
Provides support to Council for PNHA-approved grant applications for environmental projects
Publications: Introductory Field Guide to Birds of Warriewood Wetlands & Irrawong Reserve, $20.00rrp, attractive cards with photos of Pittwater scenes, flora and fauna $2.00
Email: pnhainfo@gmail.com Or click on Logo to visit website.
Wildlife Carers and Organisations in Pittwater: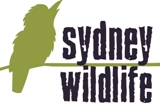 Sydney Wildlife rescues, rehabilitates and releases sick, injured and orphaned native wildlife. From penguins, to possums and parrots, native wildlife of all descriptions passes through the caring hands of Sydney Wildlife rescuers and carers on a daily basis. We provide a genuine 24 hour, 7 day per week emergency advice, rescue and care service.
As well as caring for sick, injured and orphaned native wildlife, Sydney Wildlife is also involved in educating the community about native wildlife and its habitat. We provide educational talks to a wide range of groups and audiences including kindergartens, scouts, guides, a wide range of special interest groups and retirement villages. Talks are tailored to meet the needs and requirements of each group.
Found an injured native animal? We're here to help.
Keep the animal contained, warm, quiet and undisturbed. Do not offer any food or water. Call Sydney Wildlife immediately on 9413 4300, or take the animal to your nearest vet. Generally there is no charge. Find out more at: www.sydneywildlife.org.au
Bushcare in Pittwater
For further information or to confirm the meeting details for below groups, please contact Council's Bushcare Officer on 9970 1367
BUSHCARE SCHEDULES
Where we work Which day What time
Avalon
Angophora Reserve 3rd Sunday 8:30 - 11:30am
Avalon Dunes 1st Sunday 8:30 - 11:30am
Avalon Golf Course 2nd Wednesday 3 - 5:30pm
Careel Creek 4th Saturday 8:30 - 11:30am
Toongari Reserve 3rd Saturday 9 - 12noon (8 - 11am in summer)
Bangalley Headland 2nd Sunday 9 to 12noon
Bayview
Winnererremy Bay 4th Sunday 9 to 12noon
Bilgola
North Bilgola Beach 3rd Monday 9 - 12noon
Algona Reserve 1st Saturday 9 - 12noon
Plateau Park 1st Friday 8:30 - 11:30am
Church Point
Browns Bay Reserve 1st Tuesday 9 - 12noon
McCarrs Creek Reserve Contact Bushcare Officer To be confirmed
Clareville
Old Wharf Reserve 3rd Saturday 8 - 11am
Elanora
Kundibah Reserve 4th Sunday 8:30 - 11:30am
Mona Vale
Mona Vale Beach Basin 1st Saturday 8 - 11am
Mona Vale Dunes 2nd Saturday+3rd Thursday 8:30 - 11:30am
Newport
Bungan Beach 4th Sunday 9 - 12noon
Crescent Reserve 3rd Sunday 9 - 12noon
North Newport Beach 4th Saturday 8:30 - 11:30am
Porter Reserve 2nd Saturday 8 - 11am
North Narrabeen
Irrawong Reserve 3rd Saturday 2 - 5pm
Palm Beach
North Palm Beach Dunes 3rd Saturday 9 - 12noon
Scotland Island
Catherine Park 2nd Sunday 10 - 12:30pm
Elizabeth Park 1st Saturday 9 - 12noon
Pathilda Reserve 3rd Saturday 9 - 12noon
Warriewood
Warriewood Wetlands 1st Sunday 8:30 - 11:30am
Whale Beach
Norma Park 1st Friday 9 - 12noon
Western Foreshores
Coopers Point, Elvina Bay 2nd Sunday 10 - 1pm
Rocky Point, Elvina Bay 1st Monday 9 - 12noon
Create a Habitat Stepping Stone!
Over 50 Pittwater households have already pledged to make a difference for our local wildlife, and you can too! Create a habitat stepping stone to help our wildlife out. It's easy - just add a few beautiful habitat elements to your backyard or balcony to create a valuable wildlife-friendly stopover.
How it works
1) Discover: Visit the website below to find dozens of beautiful plants, nest boxes and water elements you can add to your backyard or balcony to help our local wildlife.
2) Pledge: Select three or more elements to add to your place. You can even show you care by choosing to have a bird appear on our online map.
3) Share: Join the Habitat Stepping Stones Facebook community to find out what's happening in the natural world, and share your pics, tips and stories.
What you get
• Enjoy the wonders of nature, right outside your window. • Free and discounted plants for your garden. • A Habitat Stepping Stone plaque for your front fence. • Local wildlife news and tips. • Become part of the Pittwater Habitat Stepping Stones community.
Get the kids involved and excited about helping out!www.HabitatSteppingStones.org.au
No computer? No problem -Just write to the address below and we'll mail you everything you need. Habitat Stepping Stones, Department of Environmental Sciences, Macquarie University NSW 2109. This project is assisted by the NSW Government through its Environmental Trust
Jack Johnson is #WithNature this #WorldEnvironmentDay 2017
What place matters most to you? Share your photos of your favourite spot in nature for World Environment Day on 5 June. Go to www.worldenvironmentday.global.