June 4 - 10, 2017: Issue 315

Huge Response To Pittwater Crowd-Funding Campaign To Reinstate Pittwater Council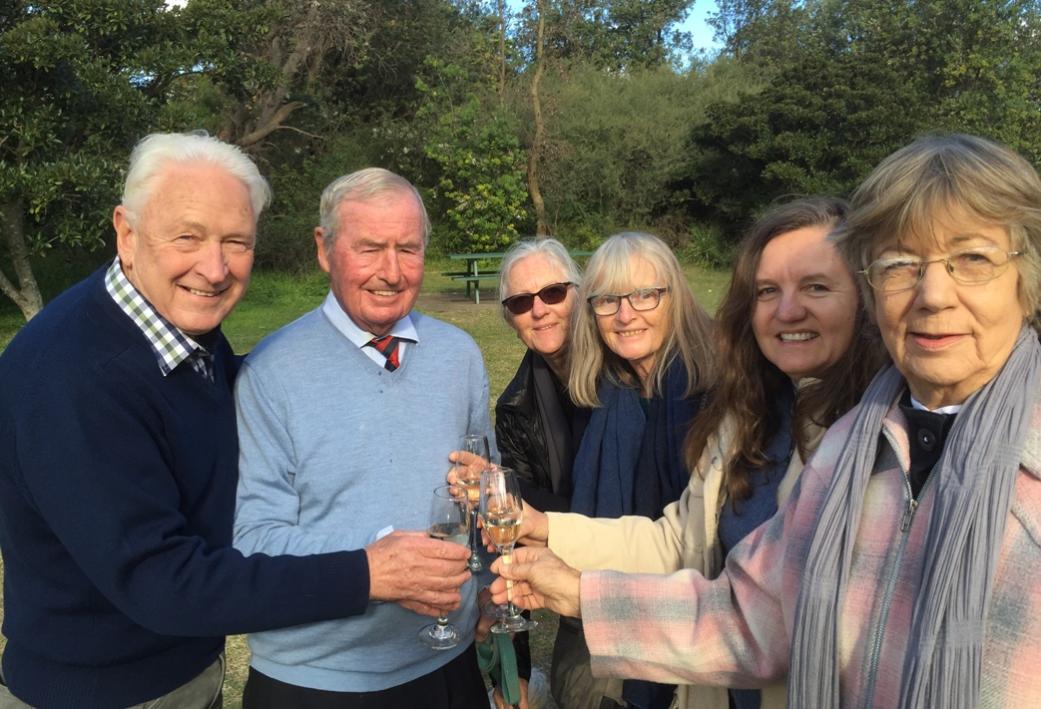 David Wenden, Bob Grace, Sue Young, Pip Rey, Miranda Korzy and Lynne Czinner toast community's determination to Protect Pittwater this week.
Supporters campaigning for the return of Pittwater Council are delighted to have already raised over three-quarters of their $10,000 target in a crowd-funding campaign aiming to take legal action for a demerger.
Protect Pittwater president Bob Grace said the campaign by Saturday morning had raised $8,510 within a week of launching, and still had more than three weeks to run.
"Can you believe it? We're already over three-quarters of the way there and we have only been going since Tuesday," Mr Grace said.
"How exciting is that? The people really believe in a separate Pittwater.
"But we can do better. Make sure you tell all your friends and everyone else to please contribute."
The Protect Pittwater Association was established after a community forum last month voted for a two-pronged approach to restoring Pittwater Council. The group is also circulating a petition calling on the state government to reconstitute the council.
On Tuesday May 30th the crowdfunding page was launched with instant results.
Mr Grace said the state government's plan to strip powers of control over development applications from councils, mooted this week in various media publications, was another blow to local democracy.
"The state government thinks it can turn local government into one of its administrative arms," Mr Grace said on Tuesday.
"Council amalgamations were just the beginning of this destruction of democracy by stealth.
"Pittwater is unique and we must have our own planning powers. We will not become a subsidiary of the state government.
"We will fight for Pittwater to regain our council and retain its planning powers.
"If you want to fight for local democracy, please help us and donate to the crowd funding campaign."
The campaign, run by the community association Protect Pittwater, aims to raise money for
legal action to restore Pittwater Council.
The groups's initial goal is to raise $10,000, which Mr Grace says is enough for legal advice and a statement of claim to go to court.
Any money not used for legal costs will be put towards an ongoing campaign to protect the environment and character of the Pittwater area.
Jo Brigden- Jones Wins Silver At Canoe Sprint Cup In Belgrade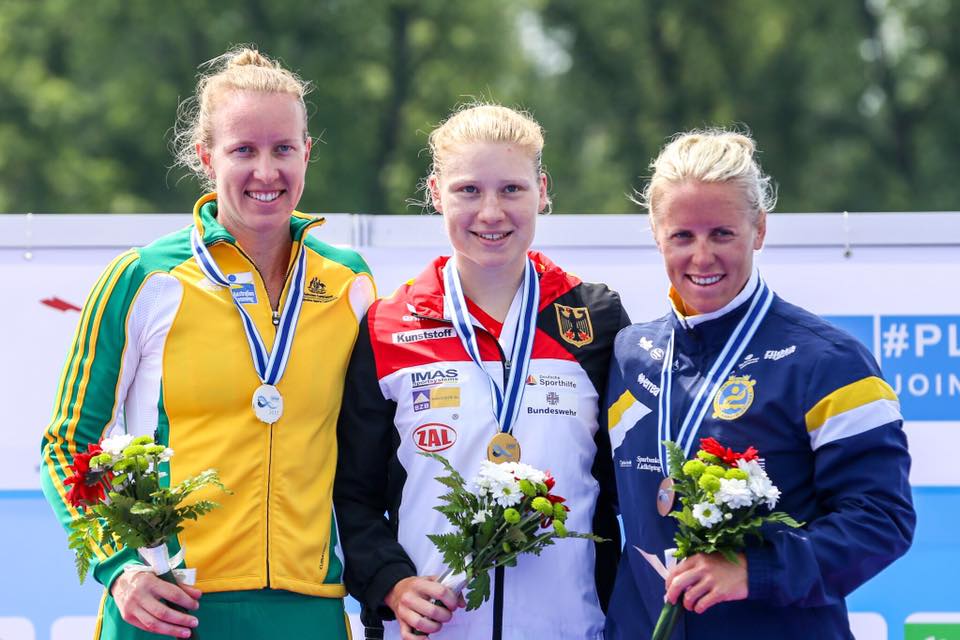 June 4, 2017
Jo Brigden Jones - SNBKC athlete just finished 2nd in the women's K1 1000 at World Cup in Belgrade Serbia. Congratulations Jo - what an awesome return to the international stage.
Australia has won a silver medal and recorded three fourth placings on day two of the ICF Canoe Sprint World Cup in Belgrade, Serbia.
Jo Brigden-Jones, in one of her rare forays into the K1 1000, finished second and teammate Cat Macarthur fourth in a tough race.
"It's quite painful, but I still like it," Brigden-Jones said.
"I can barely stand-up my legs are hurting so much. But it was good, a good challenge for me, good to put myself out there in a new environment.
"So I really enjoyed it, but I'm hurting now. My leg pain blew up pretty early, and I rely on my legs a lot."
Jo took out the K1 200 at the Australian Canoeing Sprint Nationals held at Penrith in March this year and became National Champion in the K1200m.
Newport Breakers Rugby Club Ladies Day 2017
Warms The Heart Of Porter's
Saturday the 3rd of June 2017 saw the Newport Breakers Rugby Club take on the Old Ignatians Old Boys in a top of the Cub Championships Table clash.
It was also the annual Newport Breakers Rugby Club Ladies Day. This is a fantastic day where the club recognises the ladies that help make this club happen.
The event was hosted by the wonderful Bec Hunt up on the clubhouse deck overlooking the ground... or as some supporters like to call it - the best seats in the house.
The festivities were kicked off with a wonderful lunch and some bubbles. Great
raffles with
excellent
prizes from local businesses were called throughout the afternoon supporting one of our favourite local charities, Mums for Mums.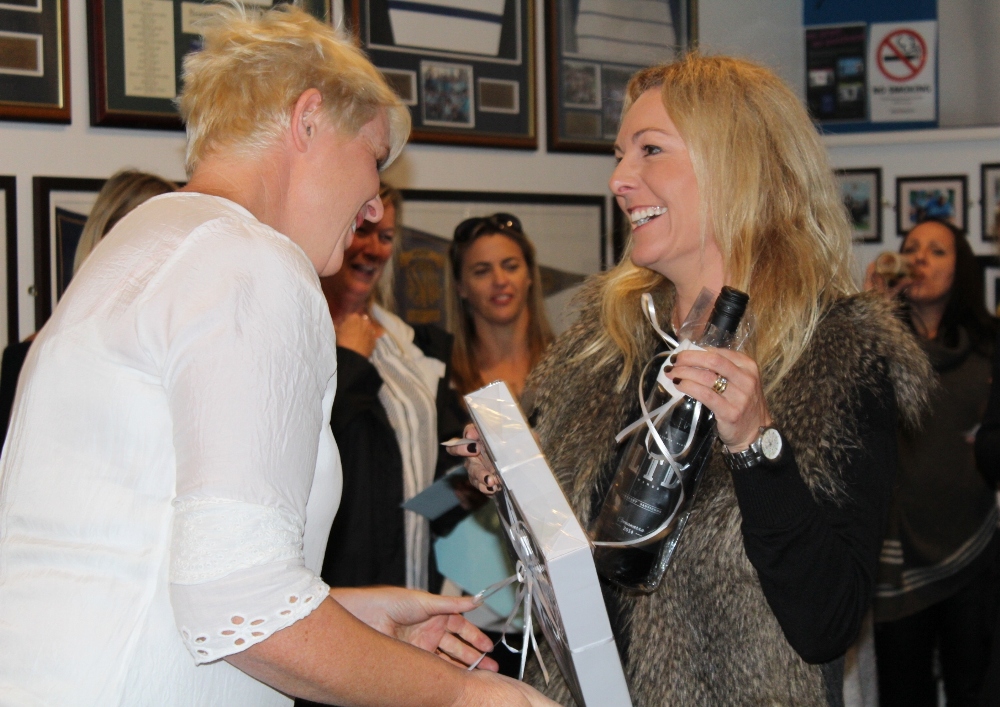 A highlight was seeing some of the younger rugby girls out on the field between the men's matches - just wonderful!
Results - Ladies Day 100/100 - a great day courtesy of all the hard work by Rebecca Hunt and her great team.
Rugby: - report courtesy of the Breakers:
The Breakers were coming off the previous round that saw the club decimated by injuries across all 4 grades.
All the players across the whole club stepped up today as we took on the current Club Championship points leaders.
Final scores:
1st Grade: Newport 29 - Iggies 29
2nd Grade: Newport 20 - Iggies 7
3rd Grade: Newport 13 - Iggies 7
Colts: Newport 12 - Iggies 31
Highlight of the day was 1st Grade coach Adrian Langford turning out in 3rd Grade at prop and scoring a runaway kick and chase try outpacing and outsmarting the winger and fullback.
That's a run at home so far this season of 16 matches for 14 wins, 1 draw and a solitary loss. The Portress is living up to its name as a tough place for visiting teams to come and play.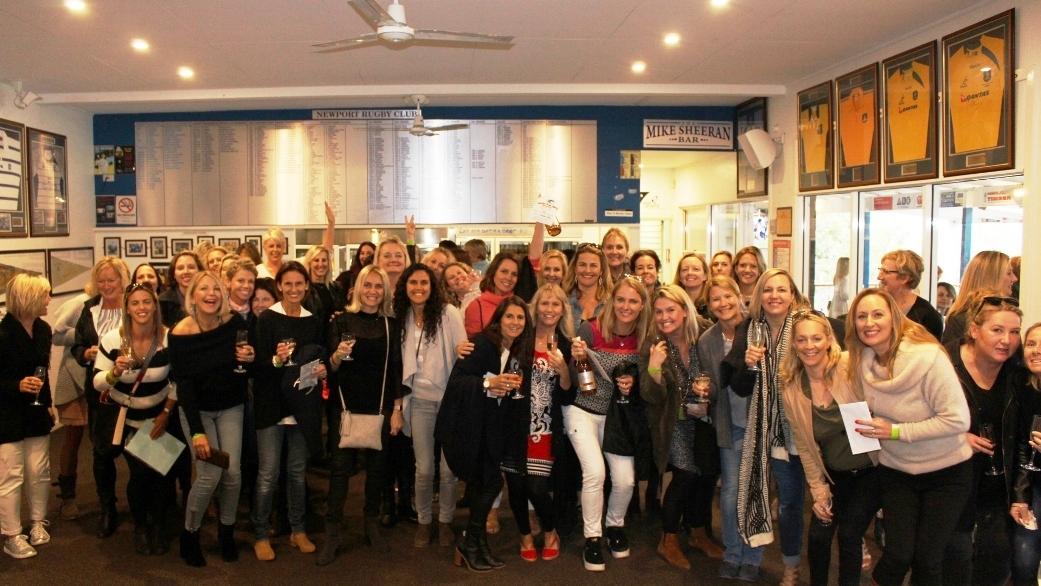 World Environment Day - June 5th

World Oceans Day

-

June 8th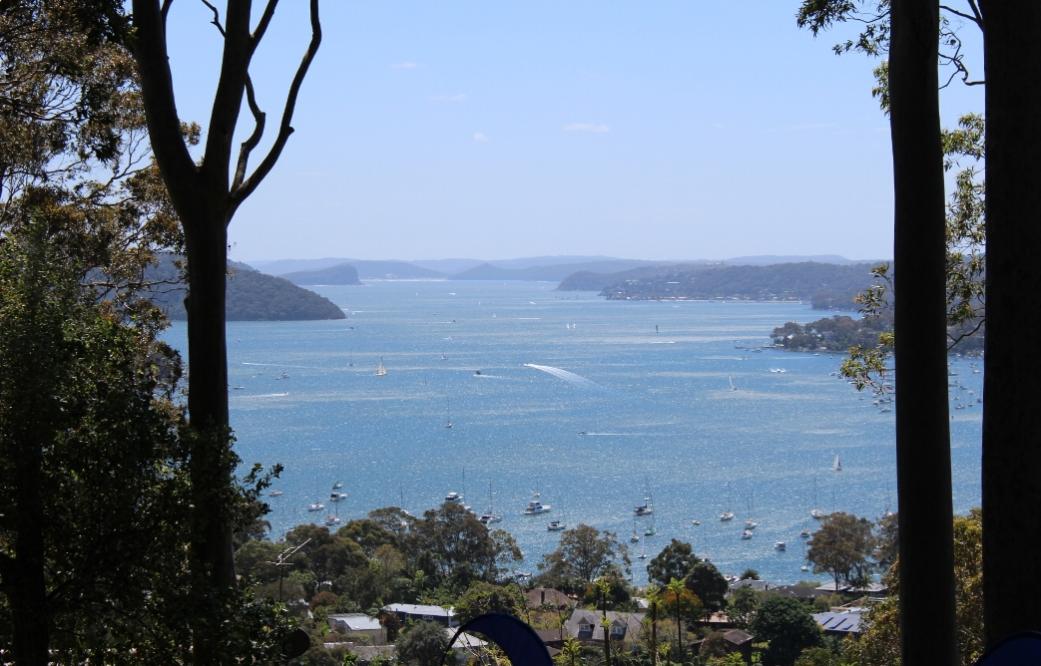 Our
favourite spot in nature - the bush and waterways of Pittwater
World Environment Day - June 5th
World Oceans Day
-

June 8th

'Connecting People to Nature', the theme for World Environment Day 2017

,

implores us to get outdoors and into nature, to appreciate its beauty and its importance, and to take forward the call to protect the Earth that we share.




World Environment Day is the biggest annual event for positive environmental action and takes place every 5 June. This year's host country Canada got to choose the theme and will be at the centre of celebrations around the planet.

Every World Environment Day has a different global host country, where the official celebrations take place. The focus on the host country helps highlight the environmental challenges it faces, and supports the effort to address them. This year's host is Canada.




World Oceans Day is a global day of ocean celebration and collaboration for a better future.

The o

verall theme for World Oceans Day 2017:

Our Oceans, Our Future




Conservation action focus:

Encouraging solutions to plastic pollution and preventing marine litter for a healthier ocean and a better future




The

Av. Green Team

has started their World Environment and World Oceans Days early, in fact everyday is about caring for the environment and ocean and connecting with nature for this local group comprised of the upcoming generation.




On Saturday, June 3rd, they had a Beach Clean at Newport and removed from the beach:

From our clean at Newport!

We found:

Cigarette butts 400

Straws lollipops 21

Plastic food wrappings 69

Bottle caps 39

Plastic bags 11

Sushi 19

Bottles 13

Lighters 2

Phone 1




At Bilgola, Saturday May 27th: Great clean of Bilgola Beach this morning! Thanks to everyone who came along. We found 70 cigarette butts, 13 straws and a lot of microplastics.




You can keep up to date with their next Beach Clean, and other activities to keep this place Green and Clean via their

facebook page

:

Come join us for a beach clean!

It has been estimated that we will have more plastic than fish in the ocean by 2050...These beach cleans are aimed at reducing the vast amounts of plastic from entering our oceans before they harm marine life.

Anyone and everyone is welcome! If you would like to come along, please bring a bucket, gloves and hat. Kids of all ages are also welcome! The meeting location will be confimed closer to the date.

Hope to see you there!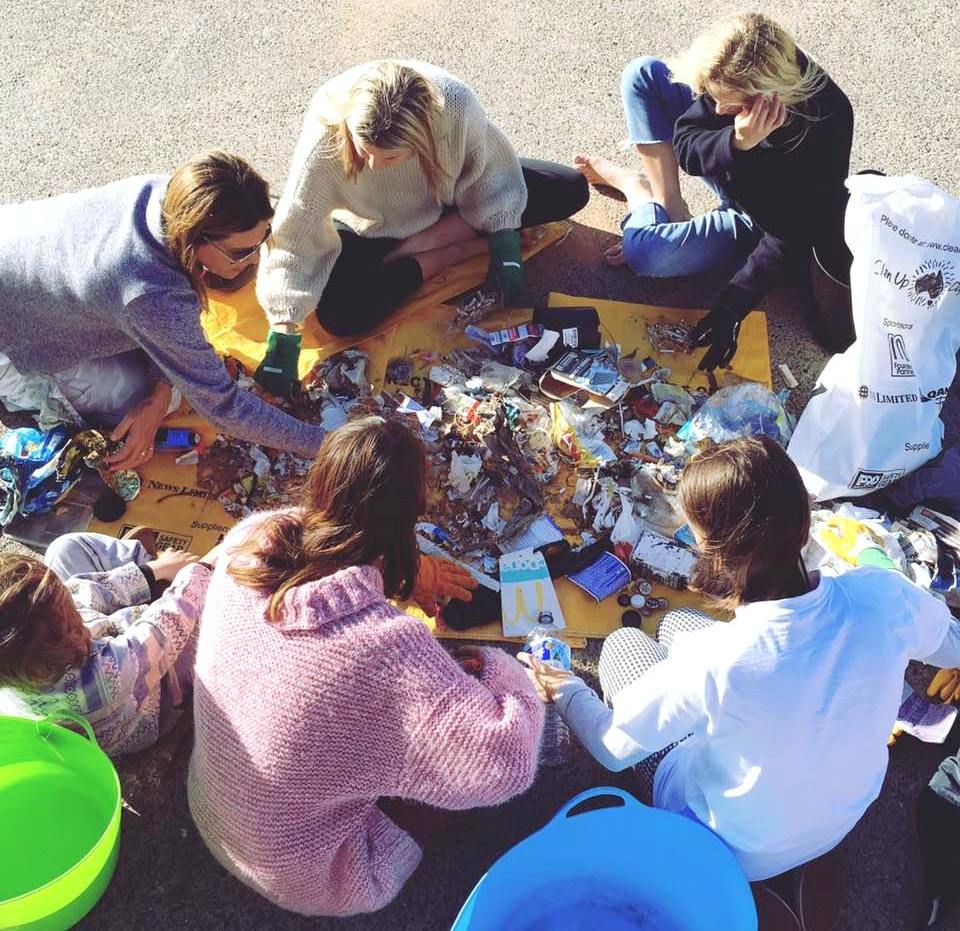 Av. Green Team sorting what was gathered at Newport Beach, June 3rd, 2017
Picture all the places that matter
Share a photo or video of your favourite place in nature using #WorldEnvironmentDay or #WithNature and tell us why it's special to you.
Capture your favourite spot in nature. Find your happy place–it could be a national park or a hidden gem. Even better if it includes you.
Share the story of your favourite place in nature and why it matters to you using #WorldEnvironmentDay or #WithNature.
More
HERE
- including activities for youngsters, a free online book and resources from The Octonauts as well as how you can Connect with Nature or turn the tide on plastics in our aquatic environment or get involved in local bushcare, community gardens and environment groups.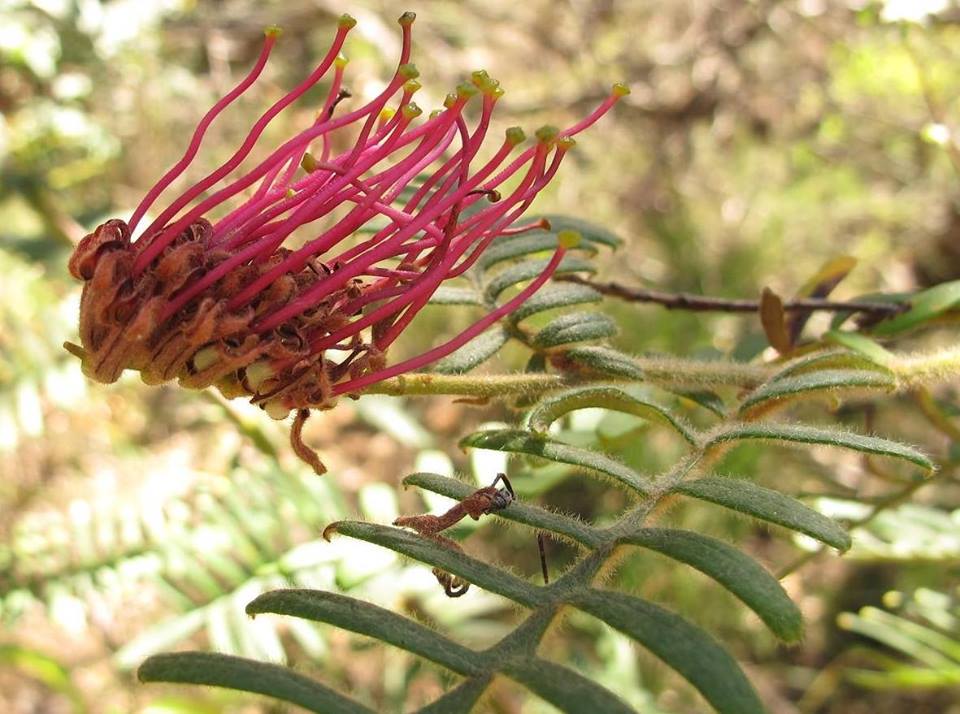 Saving Grevillea Caleyi
Hosted by Pittwater Natural Heritage Association (PNHA)
Monday at 8:30 AM - 12 PM
We are making progress in ensuring the survival of the endangered Grevillea caleyi and would like you to join us for an interesting morning of bushcare.
Meet on site at the picnic shelter at 8.30 am.
New volunteers welcome - training provided.
The session will be cancelled in the event of rain.
Past Features Archives (pre 2014)
Pittwater Online News was selected for preservation by the State Library of New South Wales and National Library of Australia. This title is scheduled to be re-archived regularly.
Archived Issues (2014 on) may be accessed here: pandora.nla.gov.au/tep/143700