June 11 - 17, 2017: Issue 316
Celebrating World Ocean Day With Valerie Taylor AM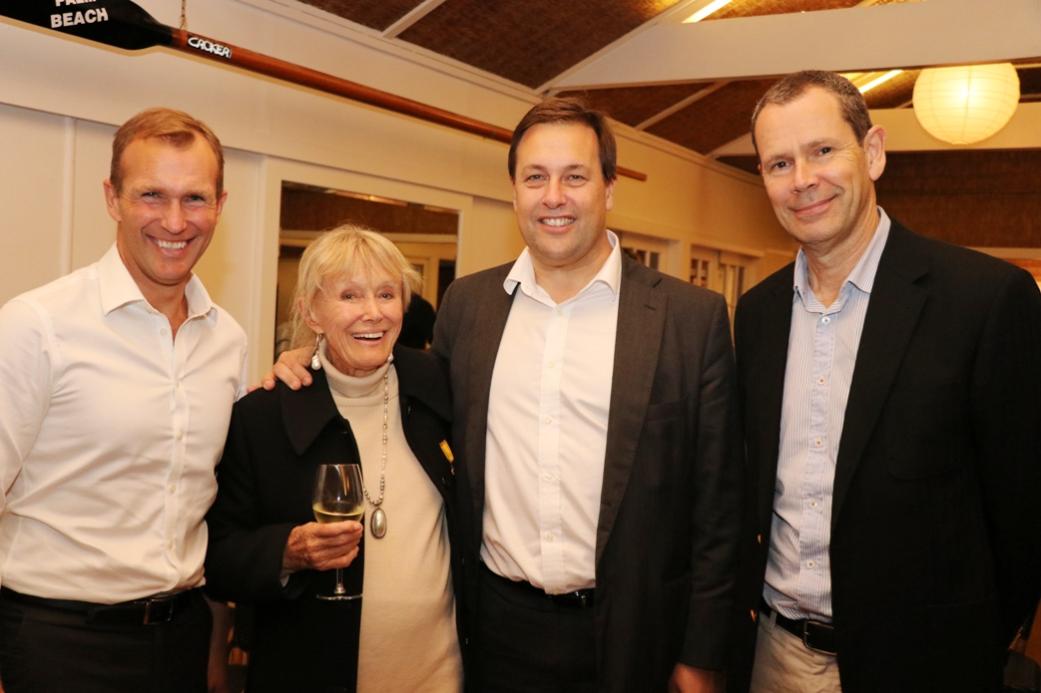 MP for Pittwater Rob Stokes, Valerie Taylor AM, MP for Mackellar Jason Falinski, Dr. Barry Traill.
Celebrating World Ocean day with Valerie Taylor AM
June 9, 2017
On Monday, Federal Member for Mackellar, Jason Falinski, celebrated World Ocean Day with the State Member for Pittwater Rob Stokes MP, the Save Our Marine Life partnership, and special guest Valerie Taylor AM at Palm Beach.
The evening included a special screening of Curl Curl duo James Sherwood's and Danielle Ryan's (Bluebottle Films) The Last Sea Treasure - an exploration of the Coral Sea – the cradle to the Great Barrier Reef and one of the last places on Earth where ocean giants still thrive.
Valerie fears that her second love after husband Ron, the ocean, is threatened and at 81, is putting up a fight for its life. The oceanographic legend has been giving talks everywhere The Last Sea Treasure has been shown in recent months around Australia.
"When we started out, the cinematography was a way to make money, to pay off the house," she says. "Then I got to know the marine animals and ecosystems, and it became much more than that.
"In 1965, we did a six-month dive trip for the Belgian Scientific Expedition to the Great Barrier Reef. The footage we shot is in the University of Liège.
It's become part of history because the places we filmed no longer exist. They're changed. We went back to the reef in 1970 on another six-month job and already we could see an incredible change. Crystalclear water had become murky. Fertiliser run-off from the cane fields had increased. Great algal blooms would come, settle on the coral and kill it.
"When we first went into the ocean, there were so many fish and they were so tame that we never thought we could get them all. It seemed impossible. But over the years, from pollution and overfishing, we have made a huge dent. Suddenly, they're not there anymore."
Diving in the Coral Sea, Valerie has seen illegal fishing first-hand. "One time, out on Marion Reef," Valerie explains, "we were rammed by a Japanese boat that was fishing illegally. There was no law out there. They were putting nets across the passes and catching everything. Not just fish – turtles, everything!"
Valerie has advocated strongly for marine parks in Australia and internationally. "They're not the only solution," she says, "but they can save a lot of rare marine creatures from extinction. We don't have enough of them and we don't protect them properly."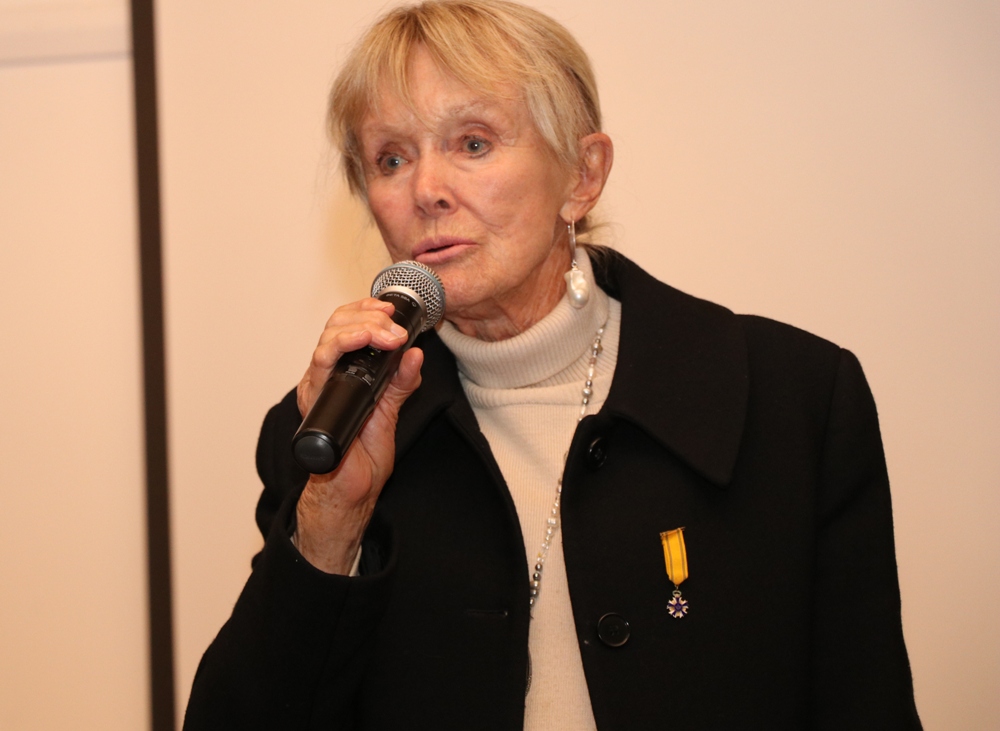 Mr Falinski said: "We all share a love for our ocean up here on the Northern Beaches, so much of our lives are based around it. Marine parks, their implementation, management and conservation, is an issue that our community cares about immensely. I have heard the many voices that have written to me, sought meetings, and called my office, and I want to reaffirm my commitment to represent your views in Federal Parliament. I stand firm in my support for the national network of marine parks."

Mr Falinski made a speech to Parliament last month arguing for the marine park network, he urged all attendees to sign a petition showing their support for this cause that he could take to the Minister for the Environment and Energy, the Hon. Josh Frydenberg MP.
Petition
I support our national network of marine parks, welcome the inclusion of $56 million in the 2016 Federal Budget to fund their implementation and management, and urge the Government to keep them operational, without reducing high level sanctuary protection (including our Coral Sea Sanctuary).
The petition gathered over a hundred signatures on the night, and will be circulated online over the weekend, before it's presented by Mr Falinski to the Minister next week when Parliament sits.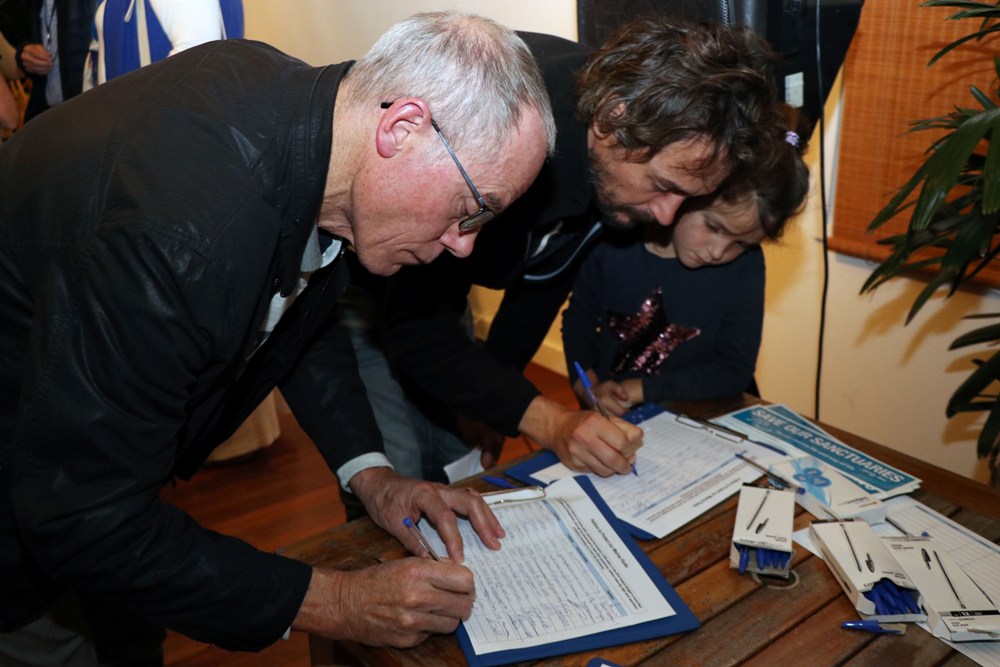 Dr. Barry Traill, current Director of The Pew Charitable Trusts ' Australian Outback to Oceans program, also attended the Oceans Day 2017 celebration. Readers unable to attend Monday's event may be interested in reading this post by Dr. Traill, As Extinctions Mount in Australia's Outback, a Sanctuary Offers Hope, which is an extract from The Pew Charitable Trust's upcoming study "My Country, Our Outback; Voices From the Land on Hope and Change in Australia's Heartland." The report will be the second in Pew's peer-reviewed Outback Papers series, which focuses on conservation priorities and challenges in the Outback.
Fellow Director at The Pew Charitable Trusts Matt Rand, Director of the Pew Bertarelli Ocean Legacy, published a post on the Pew Charitable Trusts website on Monday, June 5th, Marine Reserves Can Help Oceans, and People, Withstand Climate Change, about the study released that same day, "Marine reserves can mitigate and promote adaptation to climate change". (Proceedings of the National Academy of Sciences, June 2017 DOI: 10.1073/pnas.1701262114). The Pew Bertarelli Ocean Legacy Project supported part of the research.
" In recent years, leading marine scientists have said that protecting large areas of the sea as oceanic reserves carries the added benefit of helping ocean life weather the impacts of climate change. Support for that claim was spread across numerous disparate studies—until now. In a study published today in the Proceedings of the National Academy of Sciences, researchers from 10 institutions—including several Pew marine fellows and members of the Pew Bertarelli Ocean Legacy Project scientific advisory board—concluded that highly protected marine reserves have the potential to deliver climate resiliency benefits. Specifically, reserves help oceans and society adapt to five key climate-related impacts: ocean acidification, sea level rise, increased storm intensity, shifts in species distribution, and decreased productivity and oxygen availability.
This study shows that marine reserves can be climate reserves, especially when the protected areas are large, well-managed, in place for many years, and strict regarding what human activities are allowed.

"This study should be proof positive to decision makers that creating effectively managed marine reserves can deliver a multitude of benefits. Marine reserves are climate reserves." Mr. Rand stated this week.

Mr. Falinski wished to express his special thanks to the Palm Beach Surf Life Saving Club and the Ladies Committee of the Pacific Club for hosting the event at Palm Beach SLSC's Pacific Club.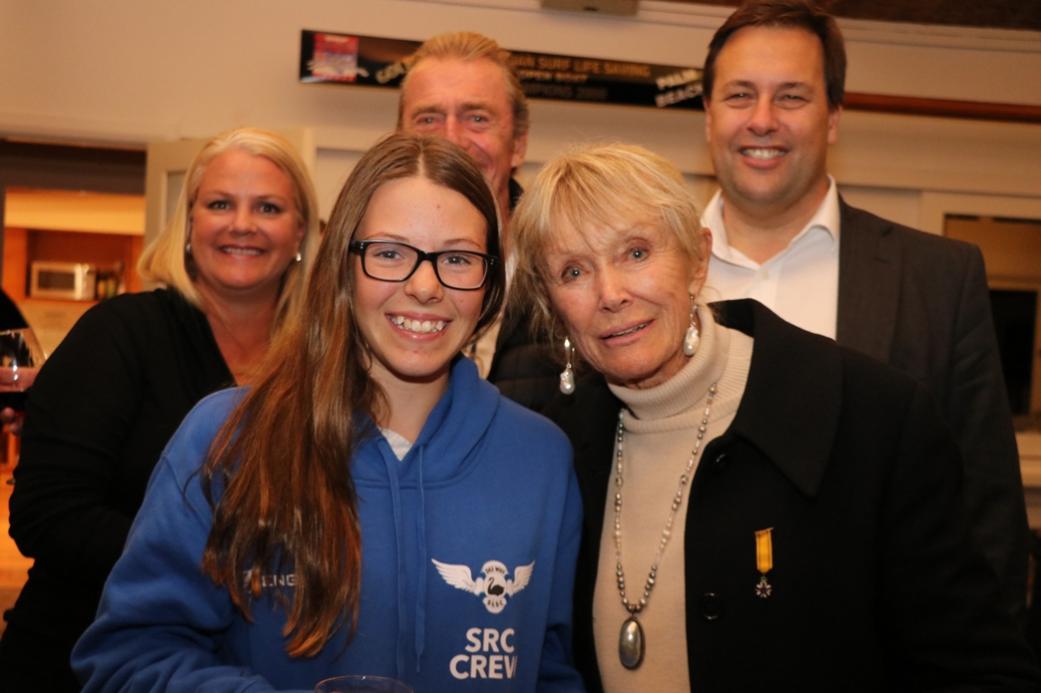 Young fan gets a snap with her idol!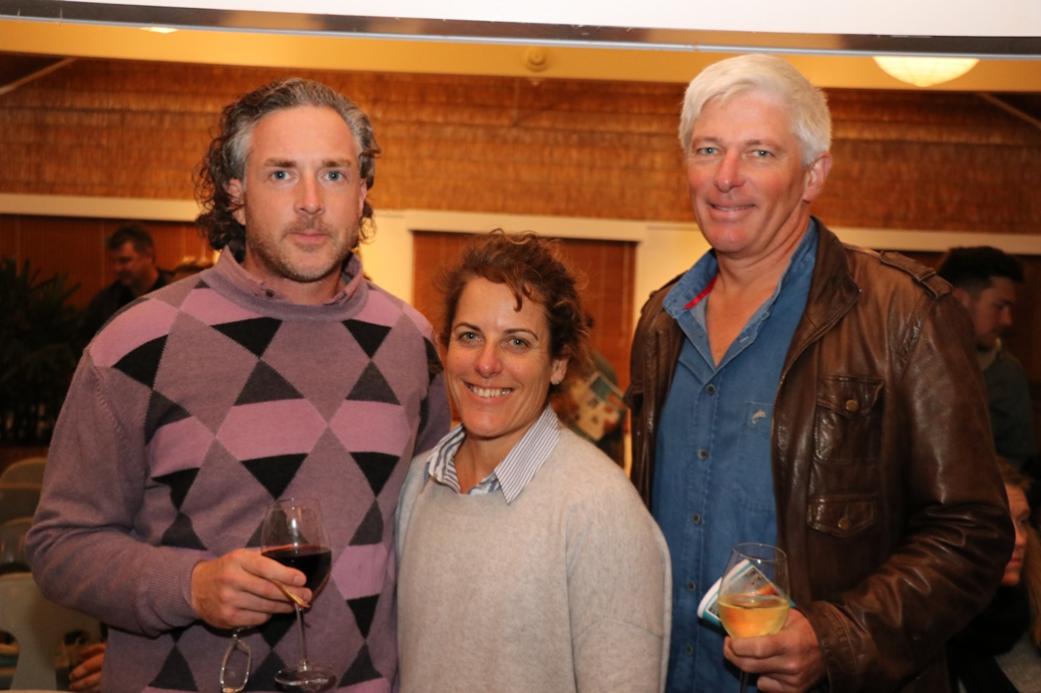 Andrew Pearce, President Whale Beach SLSC Romilly Madew, President of Bilgola Beach SLSC, Richard Cole,
President
of Avalon Beach SLSC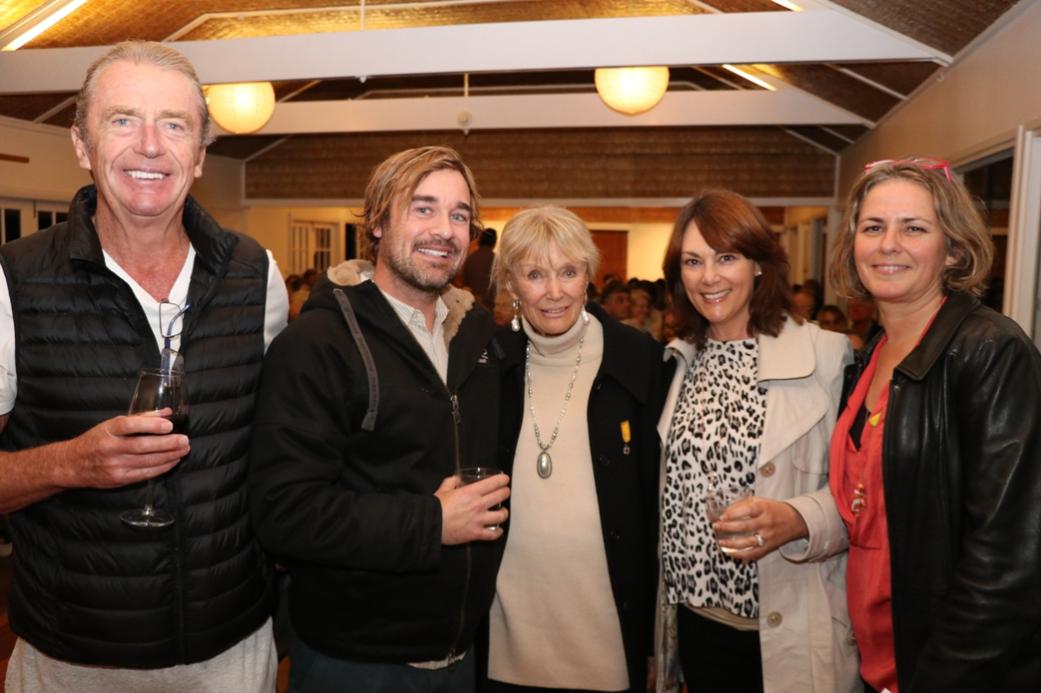 Tony Flook(protect Marine Life at Long Reef, and everywhere, advocate) , (know your face, can't remember name - apology!), Valerie Taylor AM, Karen Flook, Ingrid Neilson (Australian Marine Conservation Society)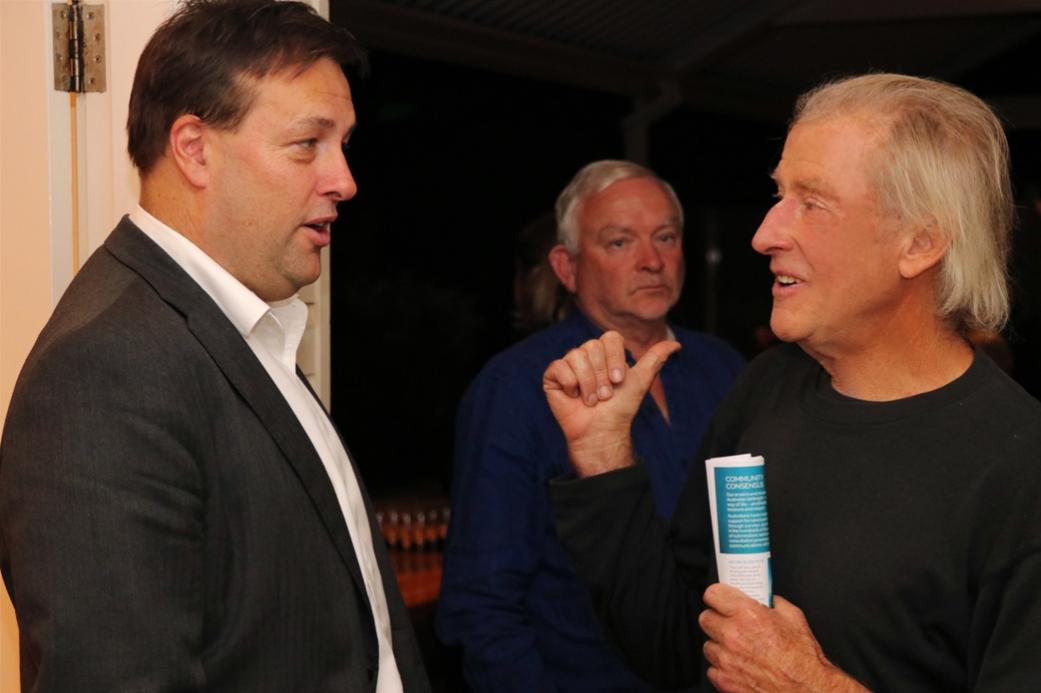 MP for Mackellar Jason Falinski with Robbi Luscombe-Newman, one of the Living Ocean founders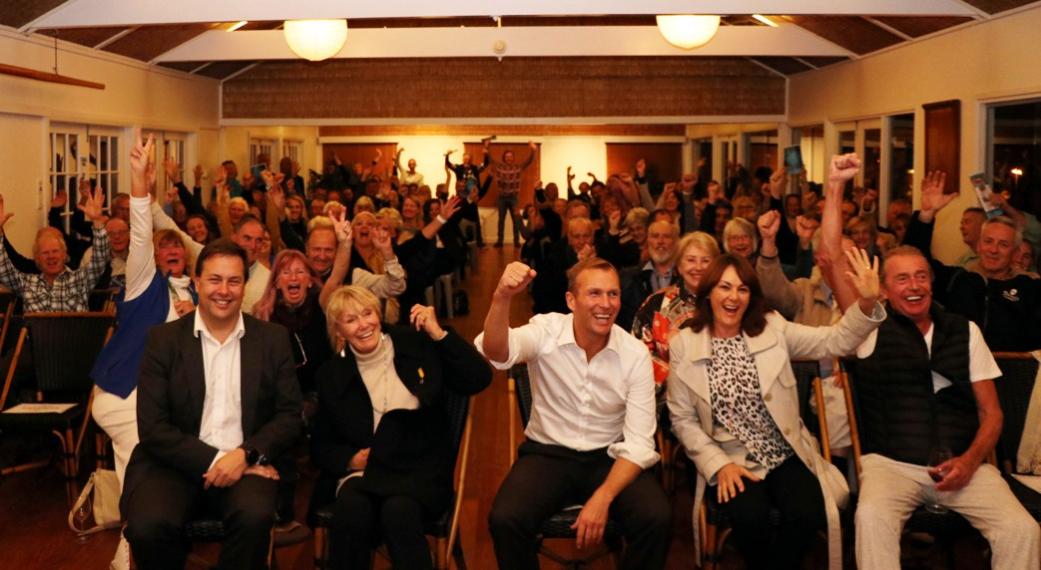 The Last Sea Treasure
by Bluebottle Films
Since pioneering explorer Valerie Taylor first made a documentary about the Coral Sea more than half a century ago, this last sea treasure faces perhaps its greatest test.
In January 2016, we journeyed hundreds of kilometers from Cairns out into to the Coral Sea with Mike Ball Dive Expeditions, visiting Holmes Reef, Bougainville Reef, and Osprey Reef, to see why this 'last sea treasure' is in urgent need of protection. We followed the story of the boat's videographer, Julia Sumerling, and looked into the history of exploration out on the Coral Sea through the eyes of ocean pioneers like Valerie Taylor, Richard Fitzpatrick and Mike Ball.
About Bluebottle Films

Curl Curl based duo
James Sherwood and Danielle Ryan work together as a team producing video and documentary work, primarily specialising in the natural world. They are currently working on
The Map to Paradise
, which Pittwater Online News ran something about in 2016, and also promoted the fundraising Mother Ocean Exhibition held at Warringah Creative Space, North Curl Curl in February 2016 to see this new project advance.
"
Whatever debates or disputes we have, there are some things that are undeniable. No dad wants to teach his daughter to swim at a beach that is filled with plastic and cigarette buts. No mum wants to see her son gasp for air while they kick around a ball at a park - that we can all agree on. Together, we can do something about it,
" - Entourage Hollywood Celebrity Adrian Grenier, making his first address at the United Nations for the Oceans Conference as the newly appointed UN Environment Goodwill Ambassador. - Post from
The Map to Paradise Facebook page
, June 7, 2017.
Of The Map to Paradise project Danielle says, 'Over the last few years, we've travelled around Australia making five short films on marine protected areas, and so creating a feature documentary which looks at the global picture is naturally the next step for us.'
JAMES SHERWOOD is a director, cameraman and editor, who grew up in the film and television industry with the dream to become an underwater cameraman. James first started at the Sydney-based production house ZSPACE as a junior, and over a decade and a half has evolved with the industry performing the roles of a runner, tape operator, assistant editor, editor and cameraman. He has worked on and off on a range of jobs, which have included documentaries, music videos, show reels, commercials, promotional packages and a range of other content for all the major Australian networks, including ABC, Channel 7, Channel 9, SBS and Channel 10.
His love of nature drove him to take a detour in his career, and so he left Sydney for a few years to graduate with a Bachelor of Marine Science from James Cook University in north Queensland. Now, he still freelances occasionally, while living his childhood dream of working on films to do with nature with Danielle.
DANIELLE RYAN is a director, producer, writer and editor.
Danielle also has a degree in creative writing and a master of international relations.
She has a passion for exploring challenging topics which people don't know a lot about. Danielle first undertook documentary and magazine publishing internships at high school. However, she felt the idea of documentary filmmaking was a pipe dream, until her introduction to broadcast began at the Nine Network Australia where she trained with the news desks for six months. She went on to convince film and post-production expert James Sherwood to join her on her adventure, and led the way as a journalist and producer to secure a story about child labour in Nicaragua, which aired on Dateline SBS, in 2011.
Afterwards, she moved into speech writing and media working for the Australian Government, so she could learn how policy and politics works. She also used this time to learn how to edit and film for broadcast in Canberra and New York at technical colleges. Five years later, the duo has won eight film festival awards. Like James, Danielle loves the ocean and exploring the world.