June 4 - 10, 2017: Issue 315

Social Pittwater
The Opening of Chuck Bradley's Instrumental at Manly Art Gallery & Musuem
Newport Breakers Rugby Club Ladies Day 2017
to support Mums for Mums
Land Army Ladies Attend 2017 Aboriginal Commemorative Service at Hyde Park
Cenotaph
Chuck Bradley: Instrumental Opening This Week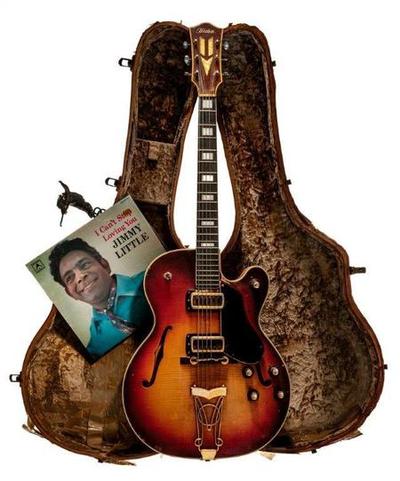 Iconic Australian rock musicians from the 60s, 70s and 80s and 'now' have inspired the latest exhibition at Manly Art Gallery & Museum, officially opened on the first icy day of Winter 201, June 1st.
Instrumental features vivid photographic studies of the instruments of some of Australia's most influential and celebrated rock musicians, as well as stories which illuminate the connection between the musicians and their 'tools of the trade'.
Exhibition curator Ross Heathcote said the exhibition has been an energetic collaboration involving the work of acclaimed American-born and Scotland Island-based still life photographer Chuck Bradley.
"This promises to be a real treat not just for music fans, but also people who just love compelling photography, and a unique angle on a slice of our popular culture.
"Chuck and I made a 'hit list' of prominent rock musicians and we have worked with them to identify instruments that have significant meaning to them. The requisite, we feel, is 'musician + instrument + time'. And it seems that these relationships produce worn 'patinas' and fascinating stories.
Right: Chuck Bradley - Jimmy Little's Guitar

Musicians include Iva Davies, Jimmy Barnes, Col Joye, Rob Hirst of Midnight Oil, Archie Roach, Reg Mombassa, Tim Farriss and Kirk Pengilly from INXS and Amanda Brown from the 80s sensation the Go-Betweens." Chuck has developed a signature photographic style, and his exquisitely lit and detailed images bring the instruments 'to life'- they generate an irrepressible visual narrative of their own. For most of us, music is such a significant part of our cultural life; for Instrumental we have interviewed each musician, and our discussions about their instruments open up into 'glimpses' into musical careers, passion for sound and the 'feel' of instruments, people and places, and even some rich social history.
Chuck said "People know and recognise these iconic instruments, and associate them with the musicians, and with memorable sounds and events…but they never get to see the instruments up close. These are like revealing portraits of the instruments themselves.
At times I combine the instruments in the image with ephemera from the careers of their owners. The process has involved taking a portable photographic studio to homes and rehearsal rooms and recording studios. We have met some great people who have been so generous and enthusiastic on this project."
The official opening of 'Instrumental' turned out to be an extra special event for guests with an impromptu performance by some Australian rock legends.
An Aussie supergroup featuring Reg Mombassa (Mental As Anything) g/v, Buzz Graham Bidstrup (The Angels, GangGajang) d, Dom Turner (Backsliders) g/v, Rick Grossman (Matt Finish, Divinyls, Hoodoo Gurus) b, Damien Lovelock (Celibate Rifles) v, Joe Glover (Backsliders) harmonica, and Chuck Bradley himself.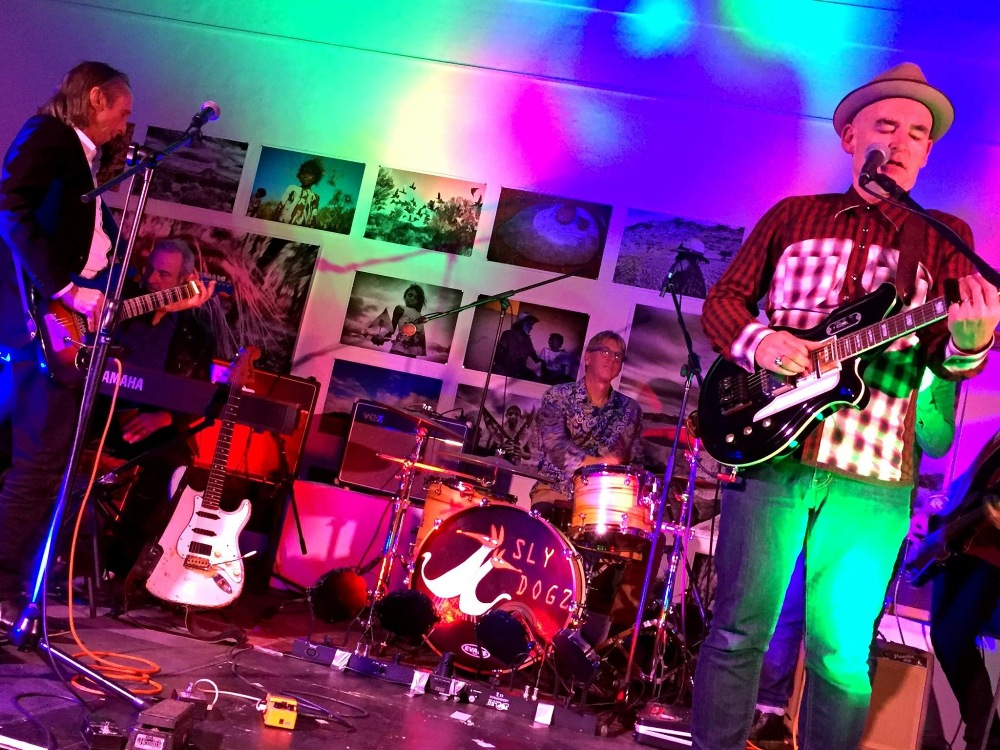 Attendees included Phil Small (Cold Chisel), Iva Davies (Icehouse) and Lindy Morrison (Go Betweens).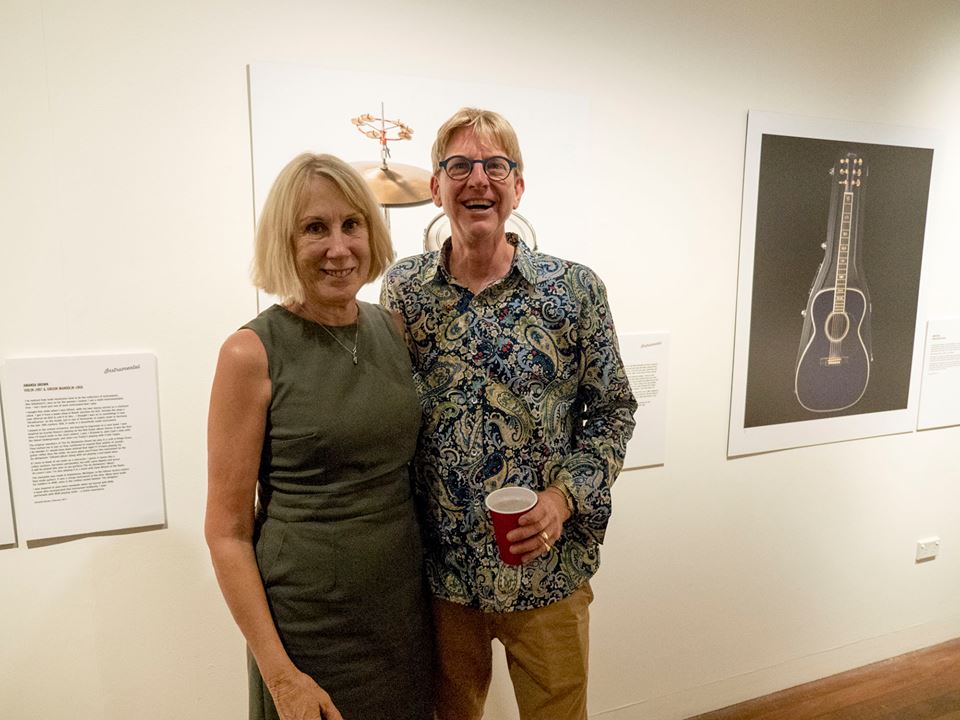 Chuck Bradley and Lindy Morrison at the opening of Chuck's exhibition Instrumental, drummer with Go Betweens in front of her Instrumental photo - well worth the look! photo courtesy of photographer Hugh Hamilton
The exhibition will run until 9 July. And if you want to hear how it all came together, there is an Art Walk + Talk at 2pm on Sunday 4 June with

Photographer

Chuck Bradley, and Curator Ross Heathcote.
Our thanks to Simon Chan,
director and founder of Art Atrium, for sharing his images from the opening of Instrumental, and to MAG&M, for adding some of theirs.
Art Talk + Walk, Sun 4 Jun, 2pm
A special treat with photographer Chuck Bradley in conversation with Ross Heathcote on Sunday 4 June at 2pm.
Manly Art Gallery & Museum
1 West Esplanade & Commonwealth Parade,
Manly
Phone: (02) 9976 1420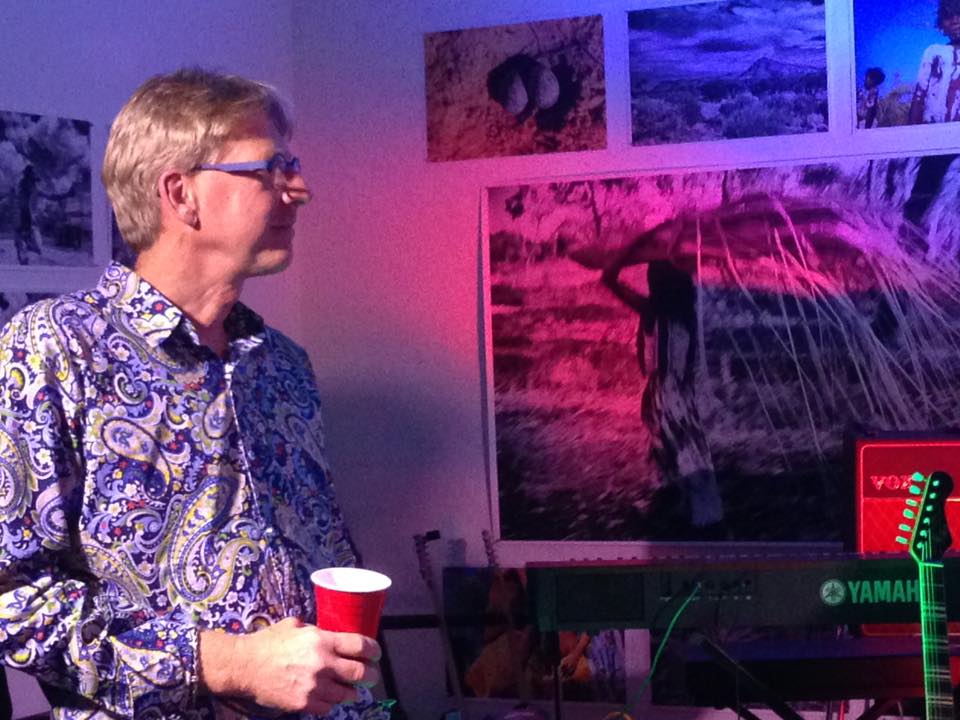 Chuck Bradley at opening of Instrumental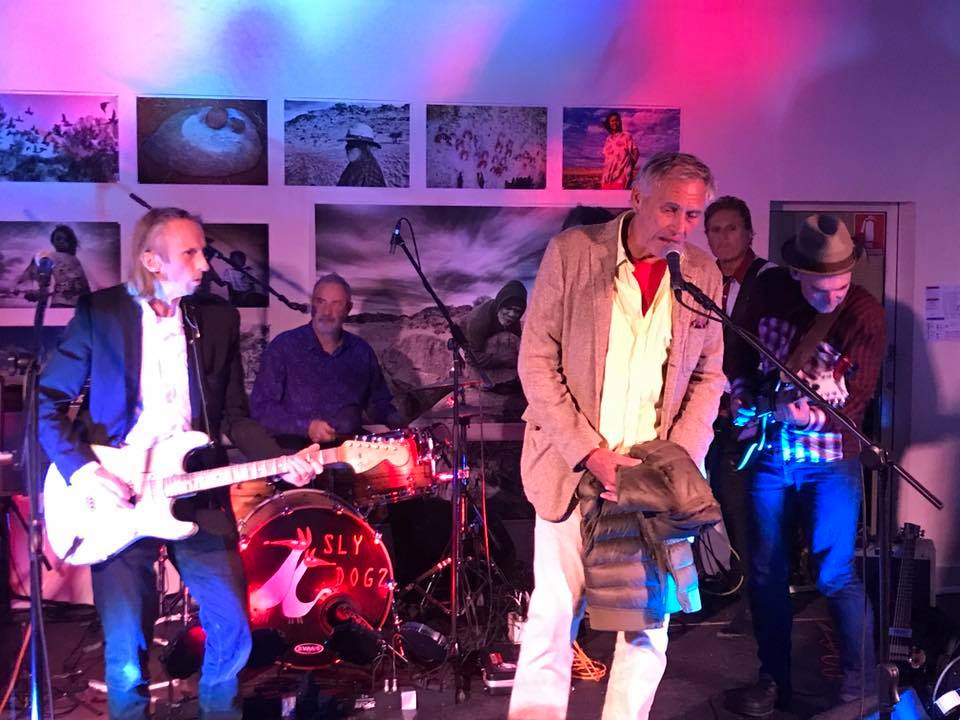 Instrumental launched in true to Instrumental form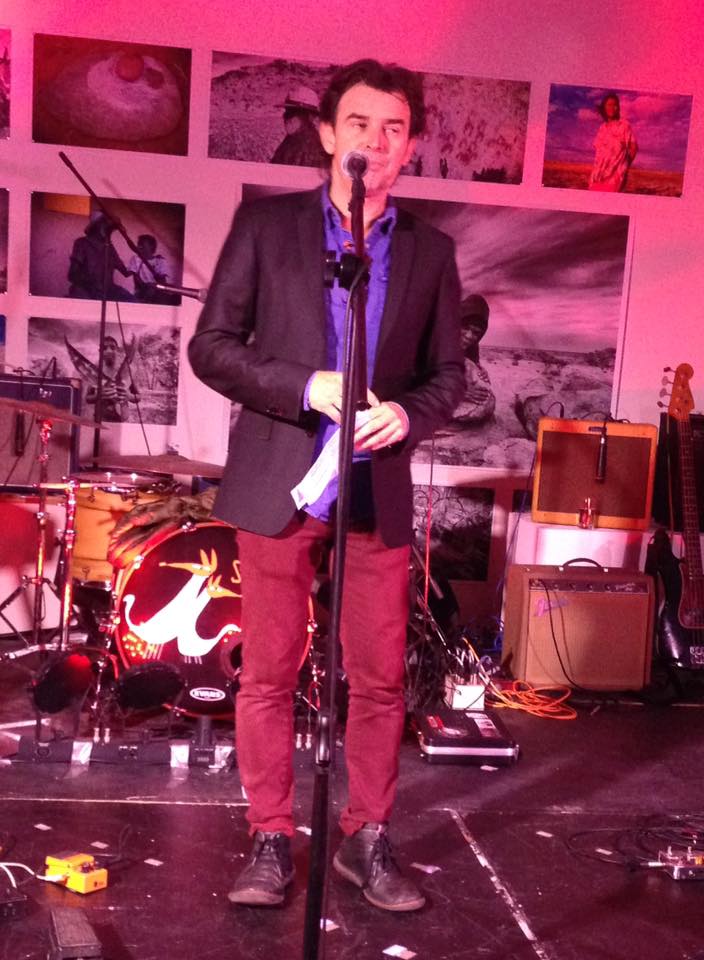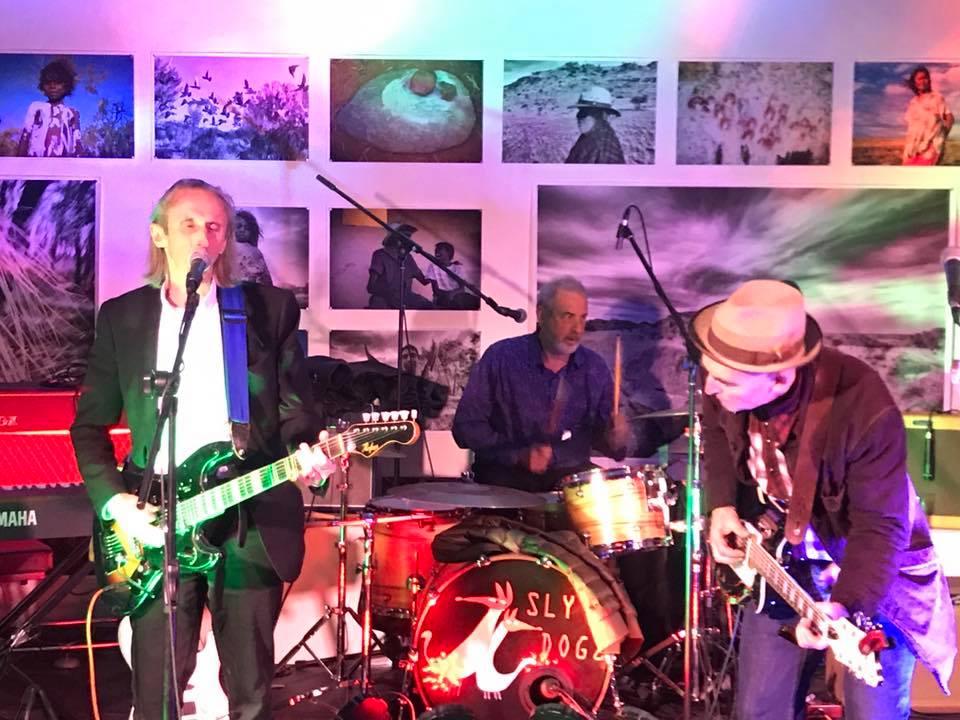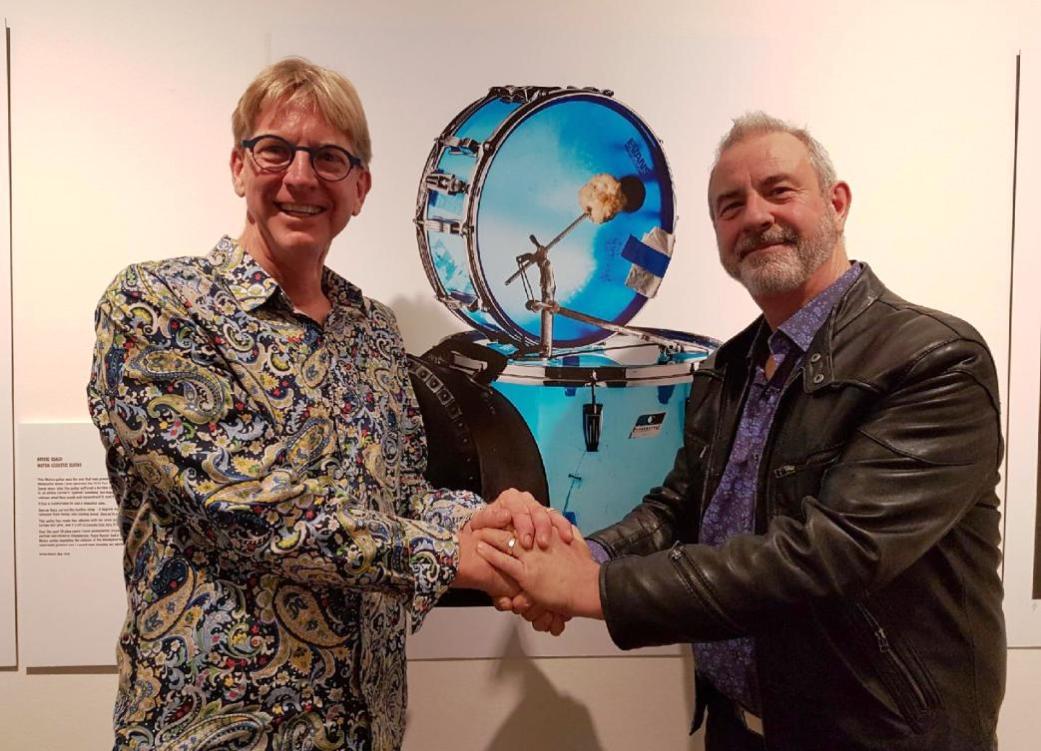 Chuck Bradley with Buzz Bidstrup, drummer for the Angels, at the Opening of
Instrumental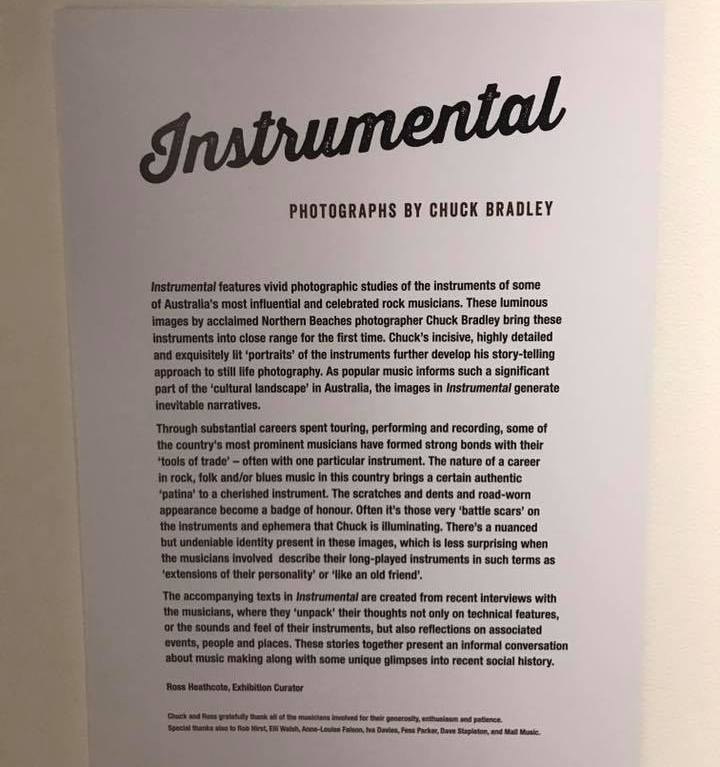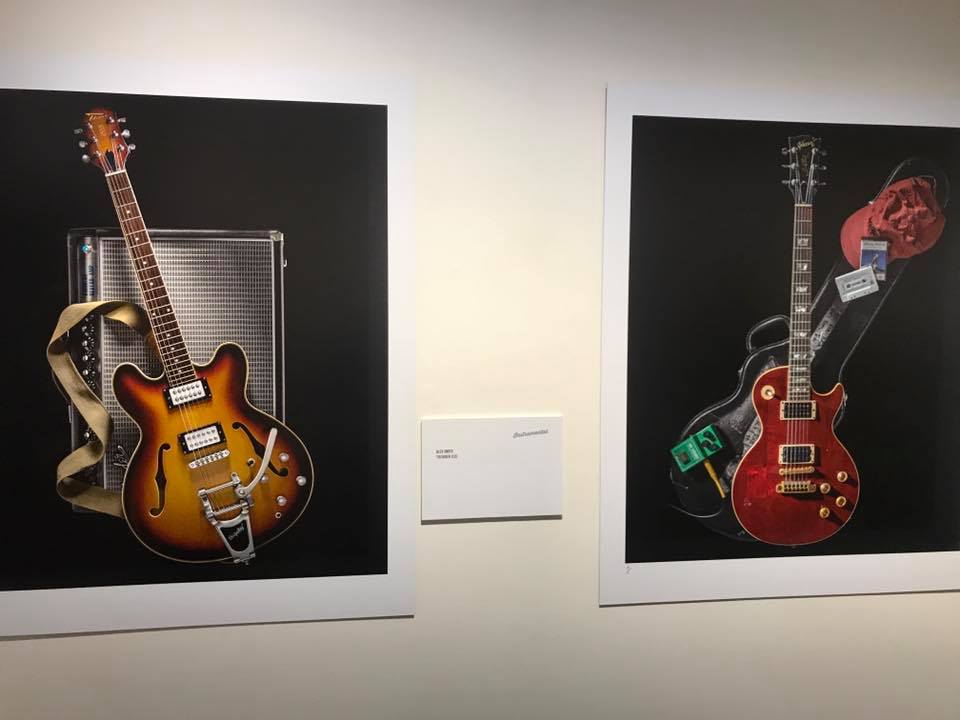 Newport Breakers Rugby Club Ladies Day 2017
Saturday the 3rd of June 2017 saw the Newport Breakers Rugby Club take on the Old Ignatians Old Boys in a top of the Cub Championships Table clash.
It was also the annual Newport Breakers Rugby Club Ladies Day. This is a fantastic day where the club recognises the ladies that help make this club happen.
The event was hosted by the wonderful Bec Hunt up on the clubhouse deck overlooking the ground... or as some supporters like to call it - the best seats in the house.
The festivities were kicked off with a wonderful lunch and some bubbles. Great
raffles with
excellent
prizes from local businesses were called throughout the afternoon supporting one of our favourite local charities, Mums for Mums.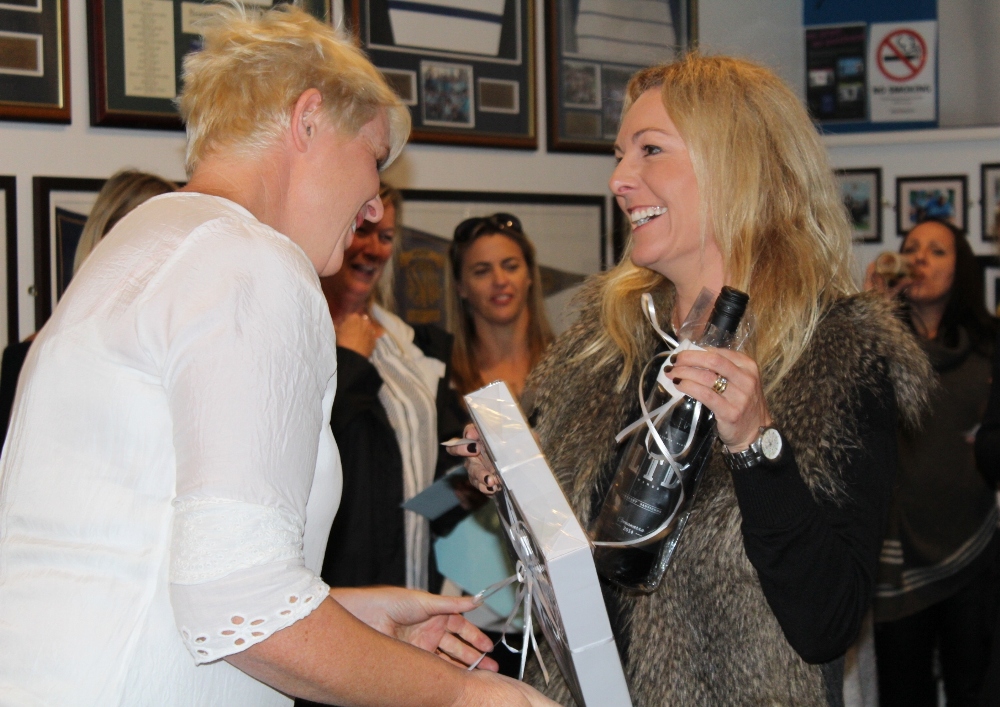 A highlight was seeing some of the younger rugby girls out on the field between the men's matches - just wonderful!
Results - Ladies Day 100/100 - a great day courtesy of all the hard work by Rebecca Hunt and her great team.
Rugby: - report courtesy of the Breakers:
The Breakers were coming off the previous round that saw the club decimated by injuries across all 4 grades.
All the players across the whole club stepped up today as we took on the current Club Championship points leaders.
Final scores:
1st Grade: Newport 29 - Iggies 29
2nd Grade: Newport 20 - Iggies 7
3rd Grade: Newport 13 - Iggies 7
Colts: Newport 12 - Iggies 31
Highlight of the day was 1st Grade coach Adrian Langford turning out in 3rd Grade at prop and scoring a runaway kick and chase try outpacing and outsmarting the winger and fullback.
That's a run at home so far this season of 16 matches for 14 wins, 1 draw and a solitary loss. The Portress is living up to its name as a tough place for visiting teams to come and play.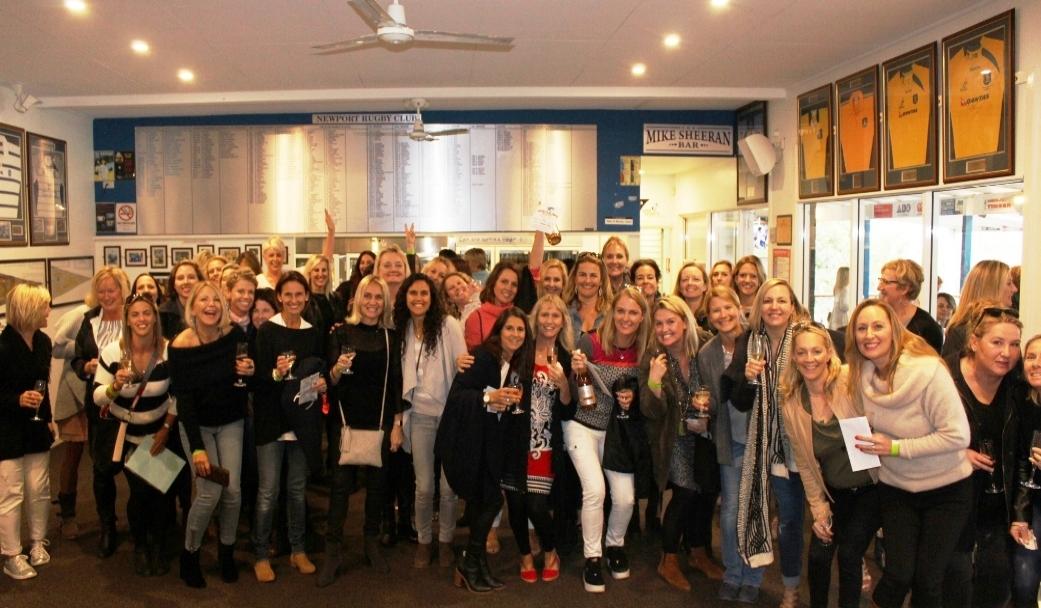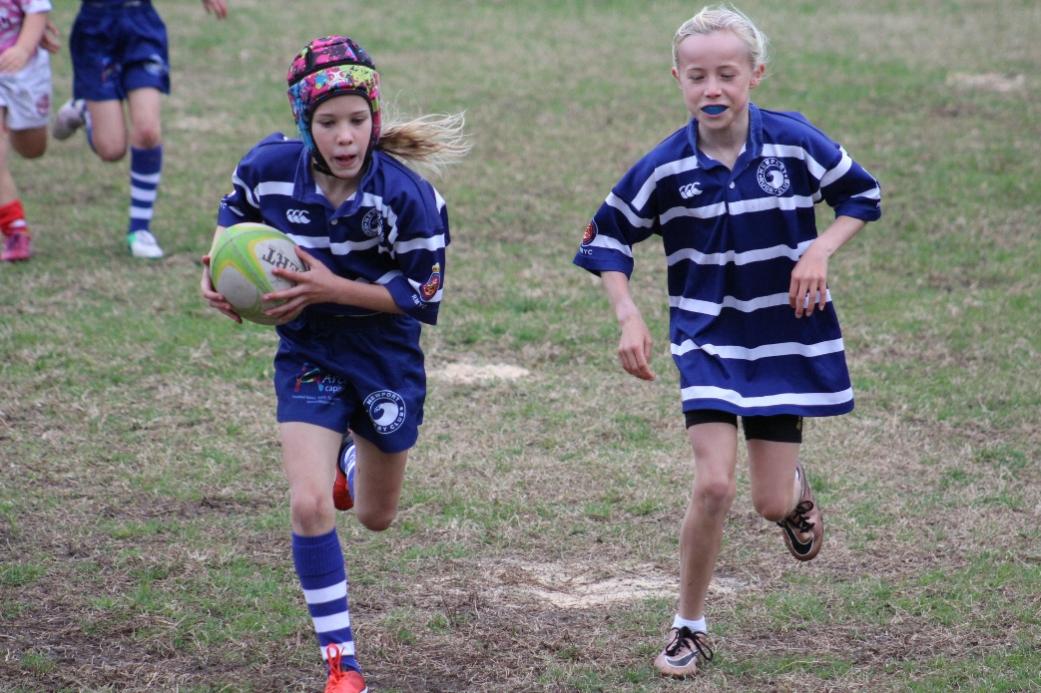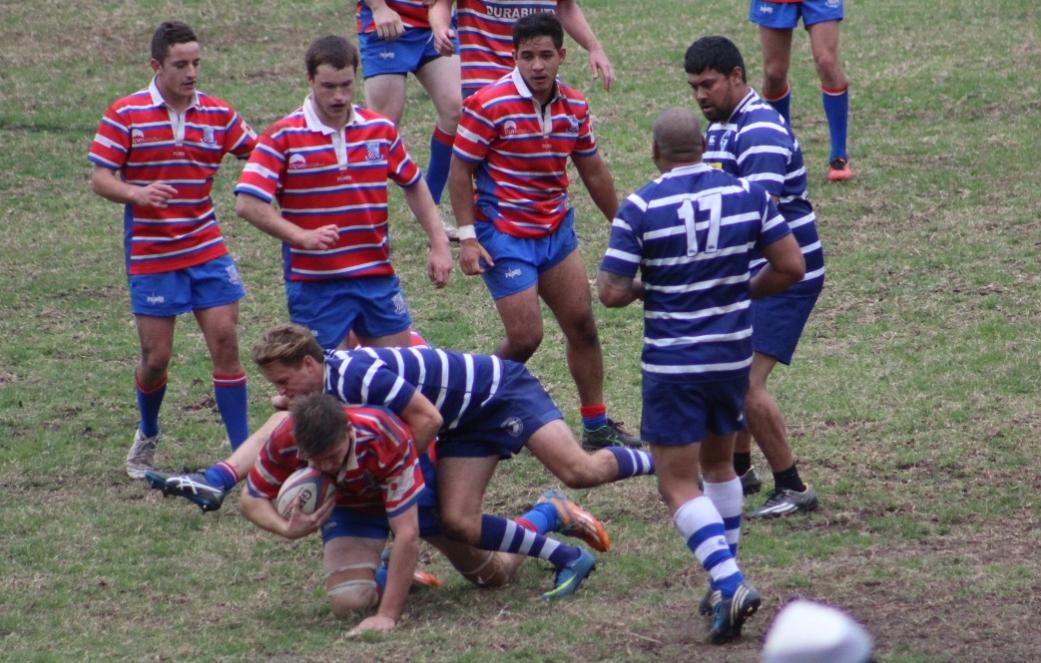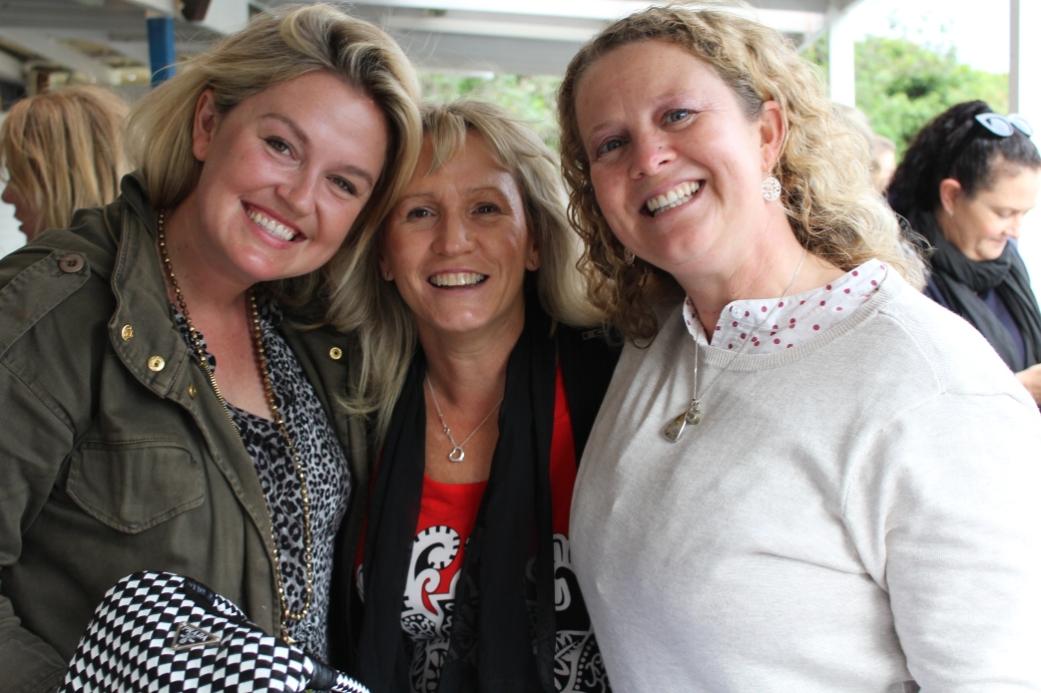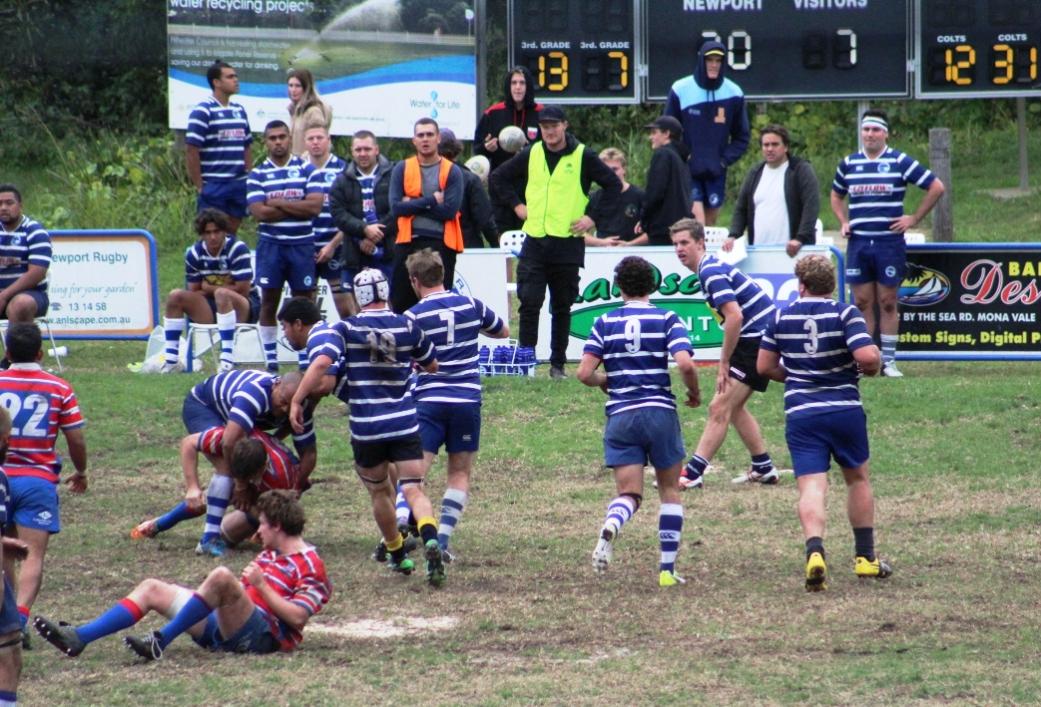 11th Annual Aboriginal And Torres Strait Islander Servicemen And Servicewomen
Commemoration Service
As part of National Reconciliation Week, the NSW Aboriginal and Torres Strait Islanders Veterans and Services Association conduct the annual Indigenous Veterans Commemoration Ceremony around the Pool of Reflection at the Anzac Memorial. The Ceremony commemorates the service and sacrifice of indigenous veterans who have fought for Australia in every major conflict since the Boer War.
The 2017 ceremony was held at the Pool of Reflection, Anzac Memorial, Hyde Park South,
on Friday 26th May 2017. This year was the 6th and final
attendance
by Avalon Beach lady Doreen Cherry OAM on behalf of the Land Army ladies. This year Doreen was accompanied by her fellow Land Army, assisted by grandson Heath Ramsay, who flew from Melbourne to support Doreen and kindly shares his photos from this year's Service.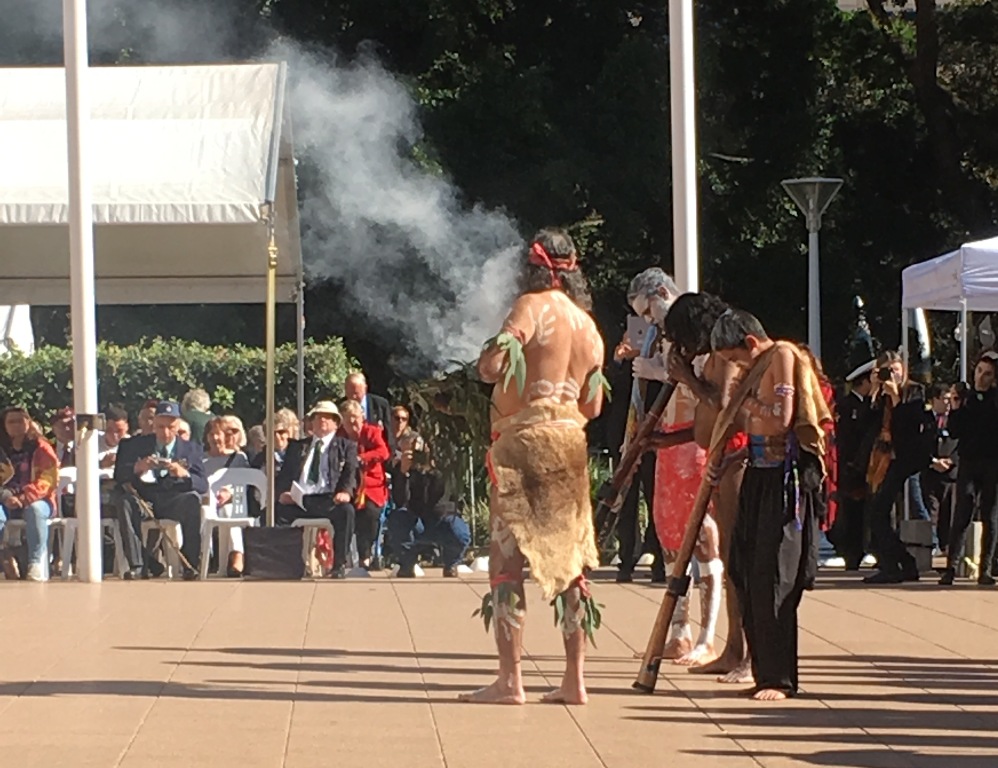 Susie Elelman AM provided a High Tea Luncheon for the ladies at the RSL Inn near Hyde Park after the Commemorative Service. Doreen, speaking after the event stated she wanted to thank all the Land Army ladies for attending with her, and also Lynne Murphy at Avalon Beach RSL, Oliver and Adrian Wyatt for their five years of support, Beverly Davies for joining them at the luncheon and Elizabeth Aird, another Avalon resident and school friend of Doreen's who worked in Baby Health Care Centres in Indigenous communities, and granddaughter Imogen who travelled from Thirroul to support the Land Army ladies and her grandmother.

" I will miss the smoking ceremony, didgeridoos and little children wading into the Pool of Reflection to float a wreath," Doreen said this week. "The Service was one of the best I have attended - wonderful addresses and many people from many organisations attending to pay their respects and lay a wreath to honour those who have served so many."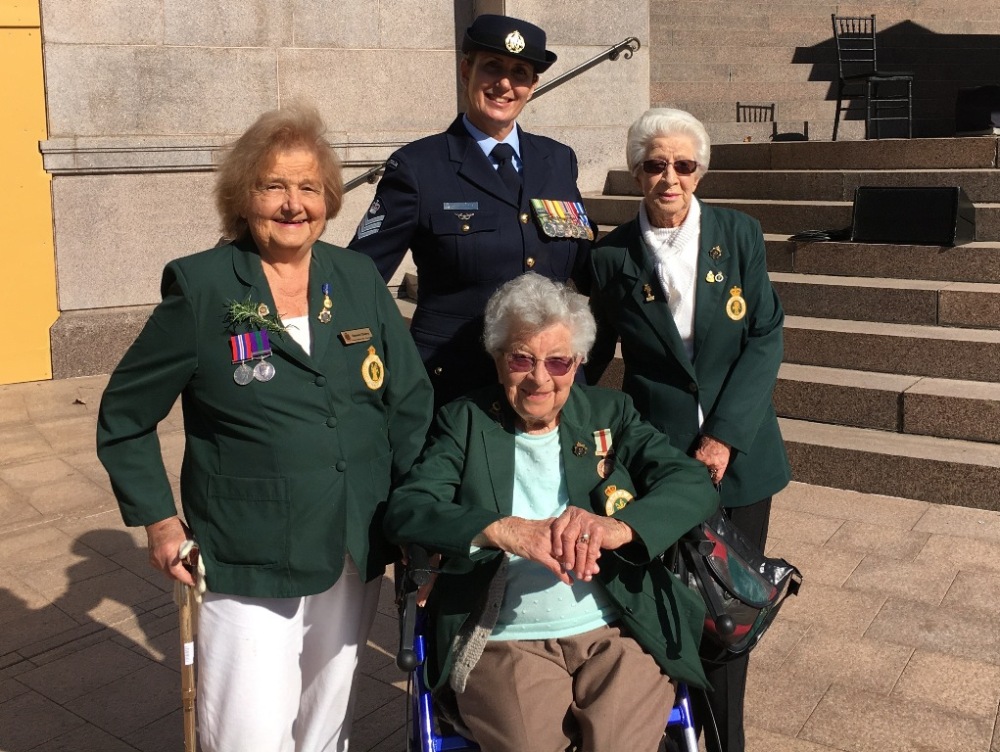 "This is my 76th year of supporting Indigenous Youth having been on a travelling steam train excursion of Northern New South Wales visiting Aboriginal settlements with my school when I was 14 years old."