May 28 - June 3, 2017: Issue 314
Guringai Festival 2017
Pittwater and Surrounds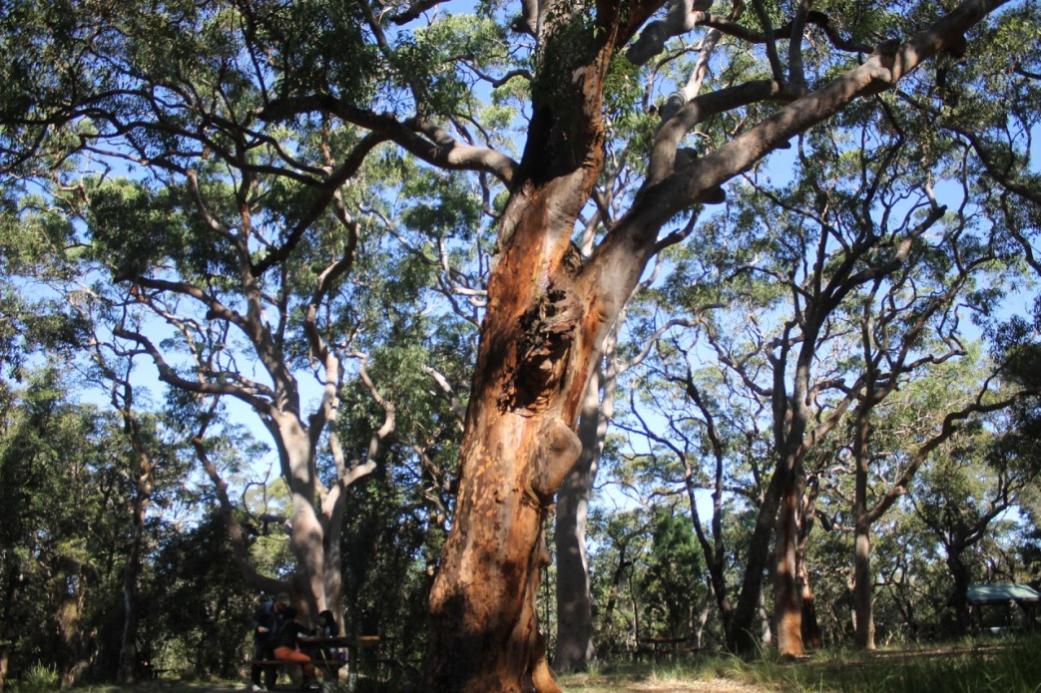 Guringai Festival 2017
Welcome to another year of celebrating First Australian culture and heritage in the Northern Sydney region. Welcome to the Guringai Festival 2017, we are still going strong!

"Connections" is this year's festival theme, inviting people of all ages to connect and participate in events across the region. We are promoting intergenerational conversations, activities and perspectives and when viewed by different people of different age groups, gender and races we have the ability to connect and shape our future, being inclusive of all.

"Connections" invites youth in the region to contribute to our story of place so we can be better informed about what is needed now and for the next generations. As adults we need to listen and grow up our young ones strong!

Once again we have a long list of activities that commemorate, celebrate and create spaces and places for those important conversations to be had.
We invite you to come along; attend a concert; film night, forum, art exhibition or bush walk, which has all been created for you and your families enjoyment.

Welcome to this years Guringai Festival

Susan Moylan-Coombs, Caroline Glass-Pattison and Sue Pinckham
Co-Chairs, Guringai Festival Committee

For the 2017 Guringai Festival, primary students were invited to create an artwork that responded to the theme of 'Connection'. Hundreds of entries were submitted, exploring connection of people and place, connection of communities, connection of families. The winning entry by Liam James Parker of the Northern Beaches Christian School is featured on the front and back covers of the 2017 program. Other highly commended entries feature throughout the program.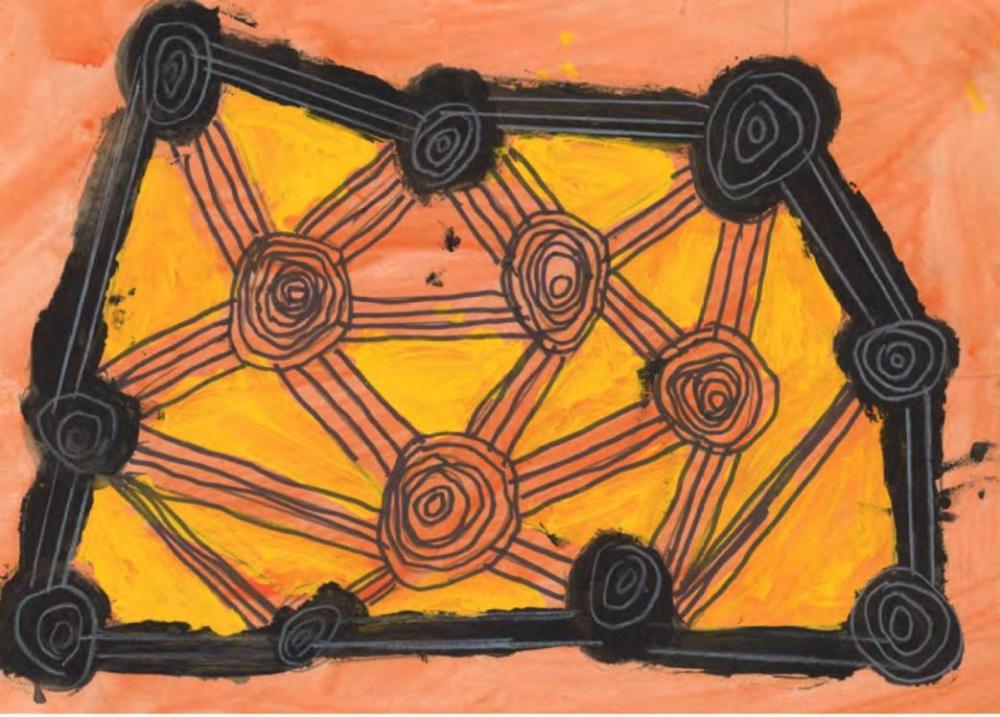 Artist: Winning painting by Liam James Parker of Northern Beaches Christian School
Pittwater and Surrounds activities
Commemorate National Sorry Day 2017
Sunday 28 May, 2.00pm - 6.00pm
Scout Hall, 53 Wakehurst Parkway North Narrabeen
$ Free
A time to reflect on the profound grief and trauma experienced by the Stolen Generation.
An opportunity of shared commitment to healing and reconciliation. Together we can make a difference!
2pm - Free BBQ and afternoon tea.
2.45pm - Smoking Ceremony and Welcome to Country and a One minute's silence to remember and reflect.
Dancing by Jannawi Dancers, didgeridoo playing by Scott Romain, dancing Gerard McMinn and fun activities for the children.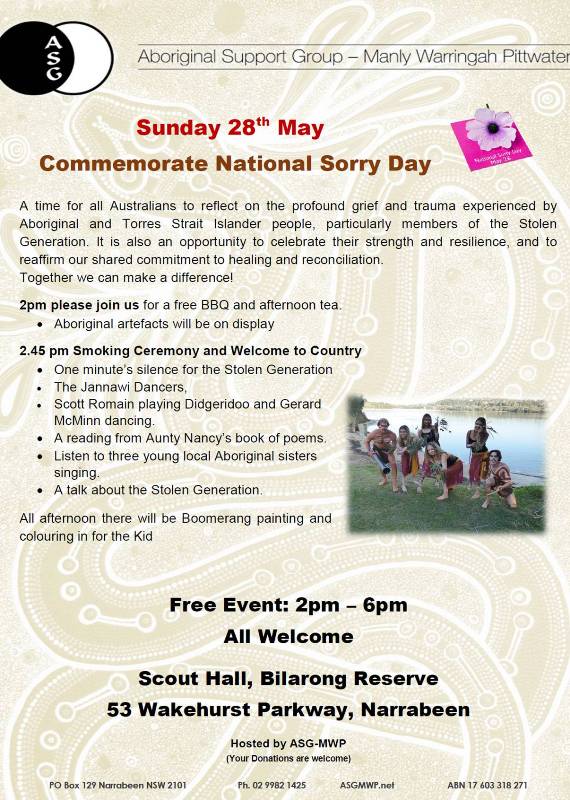 Sharingstories Foundation Exhibition & Liz Thompson Photography
Friday 26 May - Sunday 9 July
Manly Art Gallery & Museum
West Esplanade Reserve, Manly
$ Free
In partnership with Manly Art Gallery & Museum, SharingStories Foundation has developed a unique exhibition designed to share its work on the maintenance of culture and language across indigenous communities in Australia and to portray indigenous knowledge, stories and culture in a highly engaging and culturally sensitive way.
The exhibition includes digital storytelling, photography by Liz Thompson from her A Song for Country series and interactive media platforms developed by SharingStories with communities, including the West Kimberley, Flinders Ranges and Northeast Arnhem Land, as well as from communities in Victoria and New South Wales. This material will include community multi-touch books, films, language resources, and material showing the mapping of Songlines developed by communities.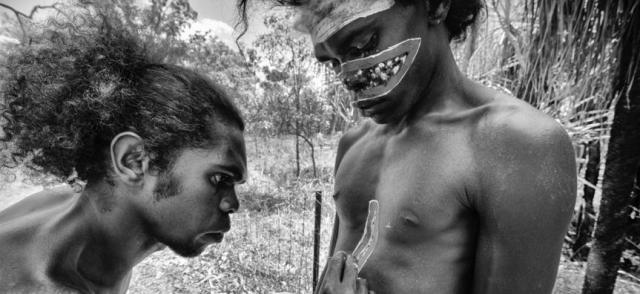 Image detail: Liz Thompson, Jeremy Cameron painting his brother Miko with the Gandjalala (Sugarbag Hunter) design at Weemol, NT.
The material SharingStories develops will support a more profound dialogue among Aboriginal, culturally diverse and mainstream communities leading to a deeper understanding of Aboriginal culture and the rich cultural heritage of Aboriginal communities living remotely and in regional areas. It will lead to further educational opportunities with young people visiting our Gallery with their families and schools, and a deeper exploration of Aboriginal culture and connection to country.
This exhibition is part of the Head On Photo Festival and the Guringai Festival celebrating First Australian culture and heritage in the Northern Sydney region.
Liz Thompson
Liz has published over thirty books, many produced in collaboration with indigenous communities. Fourteen part series Sharing Our Stories, which included Liz's photographic essays won the Australian Awards for Excellence in Educational Publishing.
Liz's photographic essays featured in four part book series Living with the Land and explored bush food and medicine. The Promised Land, based on collaborative photographic essays with photographer Ben Bohane looked at the impact of Indonesian rule in West Papua. In 2017 her new photographic book A Song for Country will be published by Magabala Books.
Liz's photography has been published in Australian Geographic, GEO, The Australian, The Sydney Morning Herald, The Good Weekend Magazine, The Independent, Art Review and numerous other national/ international publications.
She's held solo exhibitions at at Stills Gallery, The Performance Space and the State Theatre in Sydney, The Media and Design Space in Melbourne and Kettles Yard, Cambridge, UK.
Liz wrote, directed and co-produced The Last Magician, shot in the Trobriand Islands of PNG and nominated for four AFI Awards including Best Documentary and Best Direction. She directed and wrote Breaking Bows and Arrows, for SBS, exploring reconciliation in Bougainville after civil war. The film won The United Nations Media Peace Award for Best Television, The AIBD World Award for promotion of conflict resolution and the Grand Jury Prize at the 3rd International Festival of Oceania Documentary Film. Liz produces radio for ABC Audio Arts and multi media photographic and audio visual content for ABC Online.
Enquiries: Manly Art Gallery & Museum
Email:
artgallery@northernbeaches.nsw.gov.au
Ph: 9976 1421
Northern Beaches Singing Up Country 2017 Presents Johnny Nicol & Friends: Dinner & show celebrating his 60 year musical journey
Friday 2 June, 6.30pm - 9.30pm
St Anthony in the Fields Church
46 Myoora Rd, Terrey Hills
$60
Johnny Nicol, great jazz guitarist and singer, is a Birri-gubba man from North Queensland. For many years he hid his Aboriginal background except from his closest friends. This year he celebrates his 60 years in show business at a Dinner and Show, telling stories and performing pieces from his long musical journey. Hosted by the Frenchs Forest Catholic Parish Social Justice Group in partnership with the Northern Beaches Aboriginal Community, as part of the continuing journey of Sharing the Story, Sharing the Land.
Enquiries: Anne Lanyon
Frenchs Forest Catholic Parish Social Justice Group
Email:
annelanyon.cmi@gmail.com
Ph: 0408 279 871
Narrabeen Lagoon Walk
Saturday 3 June, 10.00am - 2.30pm
27 Morgan Rd, Oxford Falls
$ Free
A great explore especially for children's eyes. Aboriginal heritage, extraordinary biodiversity set within the surprisingly changing landscape of the Narrabeen Lagoon Catchment. Allow 4 -5 hrs. BYO lunch and water. Start next to 27 Morgan Rd, Oxford Falls, end at Deep Creek and carpool back.
Enquiries: Conny Harris
Email:
conny.harris@gmail.com
Ph: 0432 643 295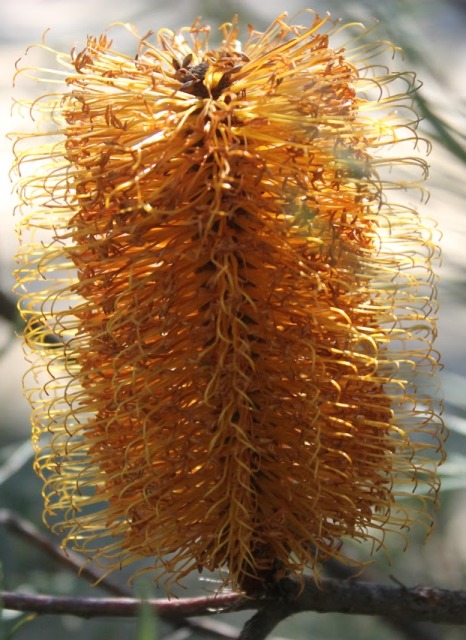 Bushwalk in the Narrabeen Lagoon Catchment
Sunday 11 June, 10.00am - 2.30pm
2-10 Cromer Road, Cromer
$ Free
We will walk down to Oxford Falls and carpool back. Allow 4 hrs. BYO lunch and water. Start at 2-10 Cromer Rd, 300 meters after entrance to Cromer Golf Club. Enquiries: Conny Harris
Email:
conny.harris@gmail.com
Ph: 0432 643 295
Film Screening: Jasper Jones
Wednesday 14 June, 9.30am - 12.00pm
Collaroy Cinema
1097 Pittwater Road, Collaroy
$ Free
Join us at Collaroy Cinema to see 'Jasper Jones' - Growing up in a small country town in 1965, Charlie's uneventful life is turned on its head when the town outcast, an Indigenous boy named Jasper Jones, appears at his window begging him for help. Directed by Rachel Perkins.
Enquiries: Neil Evers
Aboriginal Support Group
Email:
info@asgmwp.net
Ph: 9999 3045
Peninsula Community of Schools "Connection - Community and Beyond"
Thursday 15 June, 5.00pm - 7.30pm
Warriewood Square Jacksons Road, Warriewood
$ Free
PCS Art Exhibition Opening Night - Artworks created by the students from K to Y12 attending the 13 State Primary and Secondary Schools on the Northern Beaches, from Cromer PS down to Barrenjoey HS and Avalon PS. The collection reflects the 2017 Guringai Festival theme depicting the strength of connection to our community and beyond. The art exhibition will run at Warriewood Square for 8 days finishing on Friday 23rd June.
Saturday 17 June, 10.00am - 2.00pm
One Door Mental Health Art Space Building
40, North Head Sanctuary Scenic Drive,
Manly
$ Free
Join Karleen Green, One Door Mental Health and Manly Environment Centre at North Head for a short bush walk followed by a hands-on paper - bark bowl making workshop. You will need to bring along your own bowl (small – medium size) for this workshop. Refreshments will be provided.

Bookings essential. Numbers are limited. BYO bowl.
Enquiries: Katherine Owen Katherine.
Email:
Owen@onedoor.org.au
Ph: 9977 0099
Walk & Talk Series: Little Manly/Nth Head
Sunday 18 June, 8.45am - 1.00pm
Little Manly Beach,
Beside Cafe
Stuart Street,
Little Manly Beach
$ Free
Learn about your local Aboriginal heritage on a guided bush walk with Karen Smith, Aboriginal Heritage Officer. Walk starts at Little Manly Beach, through the bush and up to North Head Sanctuary Foundation Nursery. Following morning tea at Bandicoot Heaven, join the conversation with Aunty Frances Bodkin, Dharawal knowledge-holder and botanical author. Bring water and hat.
Enquiries: Robynne Millward
Northern Beaches Council
Email:
robynne.millward@northernbeaches.nsw.gov.au
Ph: 9976 1426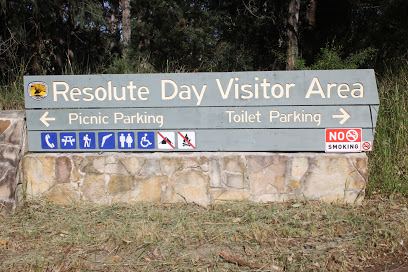 Walk the Basin Track
Sunday 25 June, 10:00am - 1:00pm
West Head Road, Ku-ring-gai Chase National Park,
West Head
$20
See it through the eyes of the children. At the site you will be told stories of times long gone by. There will be explanations as to how the sites were used as school rooms for Aboriginal Children. Bring your camera for the view from West Head. Amazing!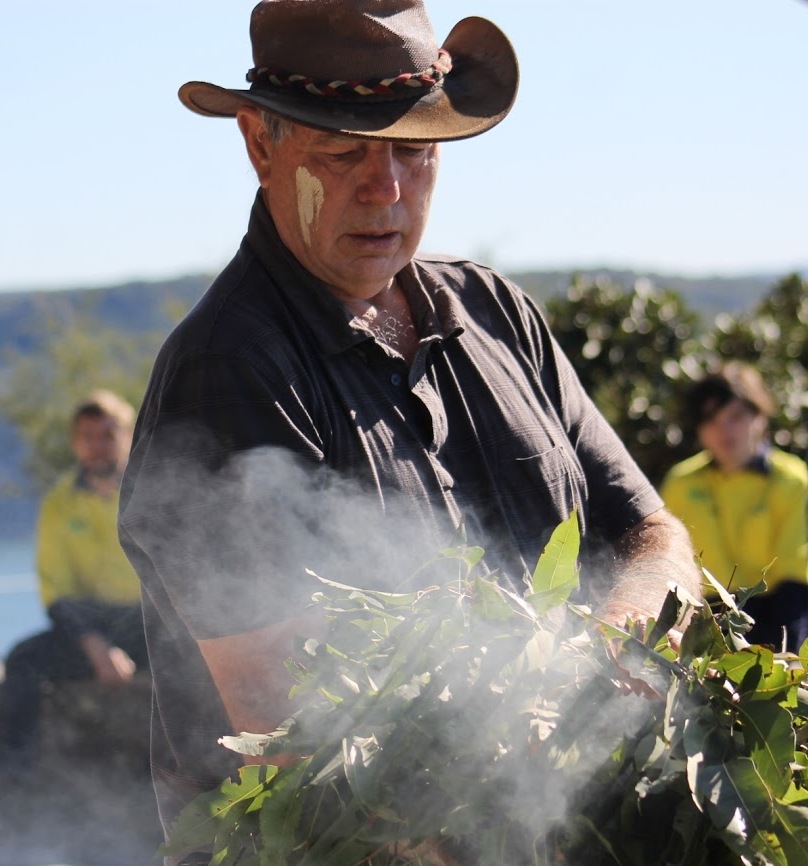 Laurie Bimson - A J Guesdon Photo
LAUNCH of Weaving Bridges Project: A NAIDOC Week Event
Tuesday 4 July, 10:30am - 12:30pm
Queenscliff Surf Living Saving Club
Ocean Beach Road, Queenscliff
$ Free
Manly Environment Centre, Manly Community Centre, Northern Beaches Aboriginal Community members, Northside Community Forum In, Sanctuary Respite Centre, One Door Mental Health, community groups, individuals as well as school children, join together to weave, knit and crochet artworks around the theme of – 'Connect'.

These artworks create a large textile landscape for this year's Weaving Bridges Project, which is to be installed on the Stuart Somerville Bridge, Queenscliff.

A NAIDOC Week event, the Launch Ceremony includes guest speakers, a smoking ceremony, didgeridoo performance, entertainment and the unveiling of the installation. Morning tea will be served.
Monday 10 July, 7.30pm - 9.30pm
Mona Vale Memorial Hall
1606 Pittwater Rd, Mona Vale
$ Free
Our Languages Matter
The importance, resilience and richness of Aboriginal and Torres Strait Islander languages will be celebrated and the unique and essential role that Indigenous languages play in cultural identity, in history, spirituality and rites, through story and song.
All welcome - This is a free night including light supper.
Enquiries: Neil Evers
Aboriginal Support Group
Email:
info@asgmwp.net
Ph: 9999 3045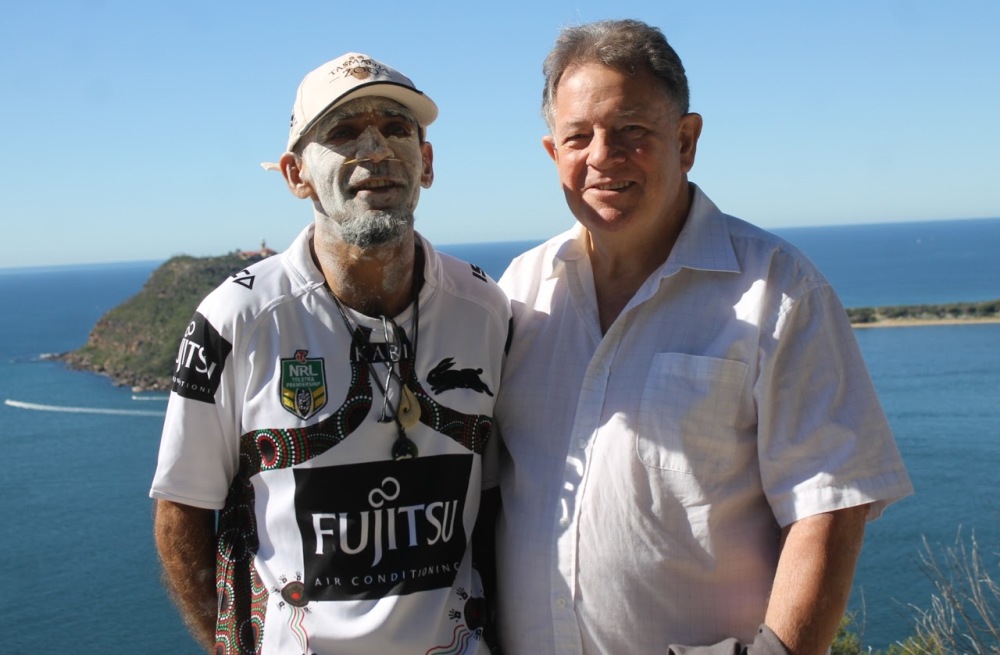 Les McLeod and Neil Evers - A J Guesdon photo