Inbox and Environment news: Issue 494
May 16 - 22, 2021: Issue 494
Australia Post Unveils All-New Aussie Icons For Great Aussie Coin Hunt 2 Including Barrenjoey Headland For Home & Away - The Letter H!
May 10, 2021
Australia Post is celebrating iconic and admired symbols of Australian life with a whole new collection of $1 coins and the return of its most successful collectables program with the Great Aussie Coin Hunt 2.
The new coins, produced in partnership with the Royal Australian Mint, range from Akubra to Zinc sunscreen and include instantly recognisable Australian landmarks, like Q for Queen Victoria Market and S for the Sydney Harbour Bridge; much-loved brands, like M for MILO, T for Tim Tam and V for Victa Lawnmower; and even H for popular and longstanding television program Home and Away which features a landmark that will be familiar to Pittwater youngsters - Barrenjoey headland!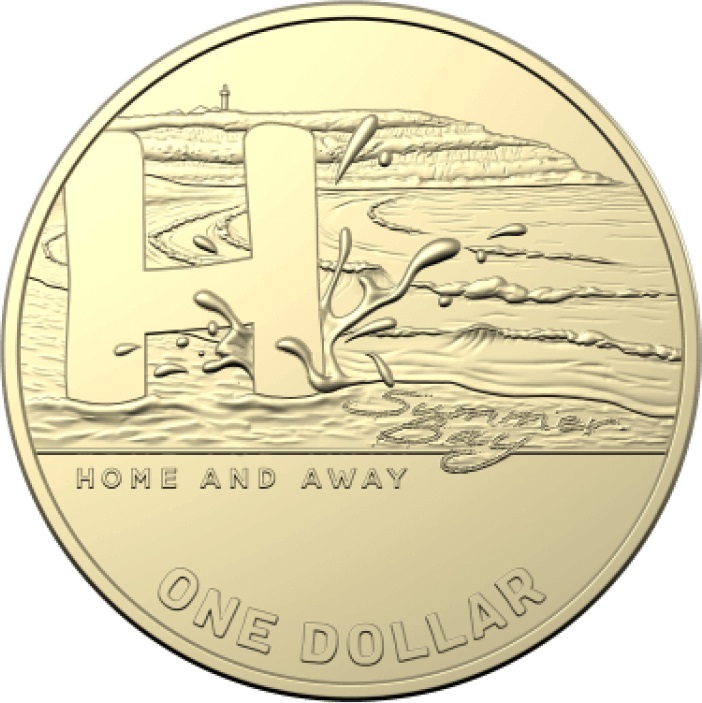 Australia Post Executive General Manager Community & Consumer Nicole Sheffield said the Great Aussie Coin Hunt 2 would again create a sense of fun and excitement with a touch of nostalgia as people reflect on their connection to the quintessentially Australian themes.
"We're thrilled to once again partner exclusively with the Royal Australian Mint to celebrate 26 Australian icons and connect families and communities through the fun of the hunt and the good-humoured banter that it generates," she said.
"This year, we are releasing the full alphabet from the start of the hunt but they will be in limited supply, so we encourage those who want the full set to get in quickly to secure their collection of great Aussie memorabilia."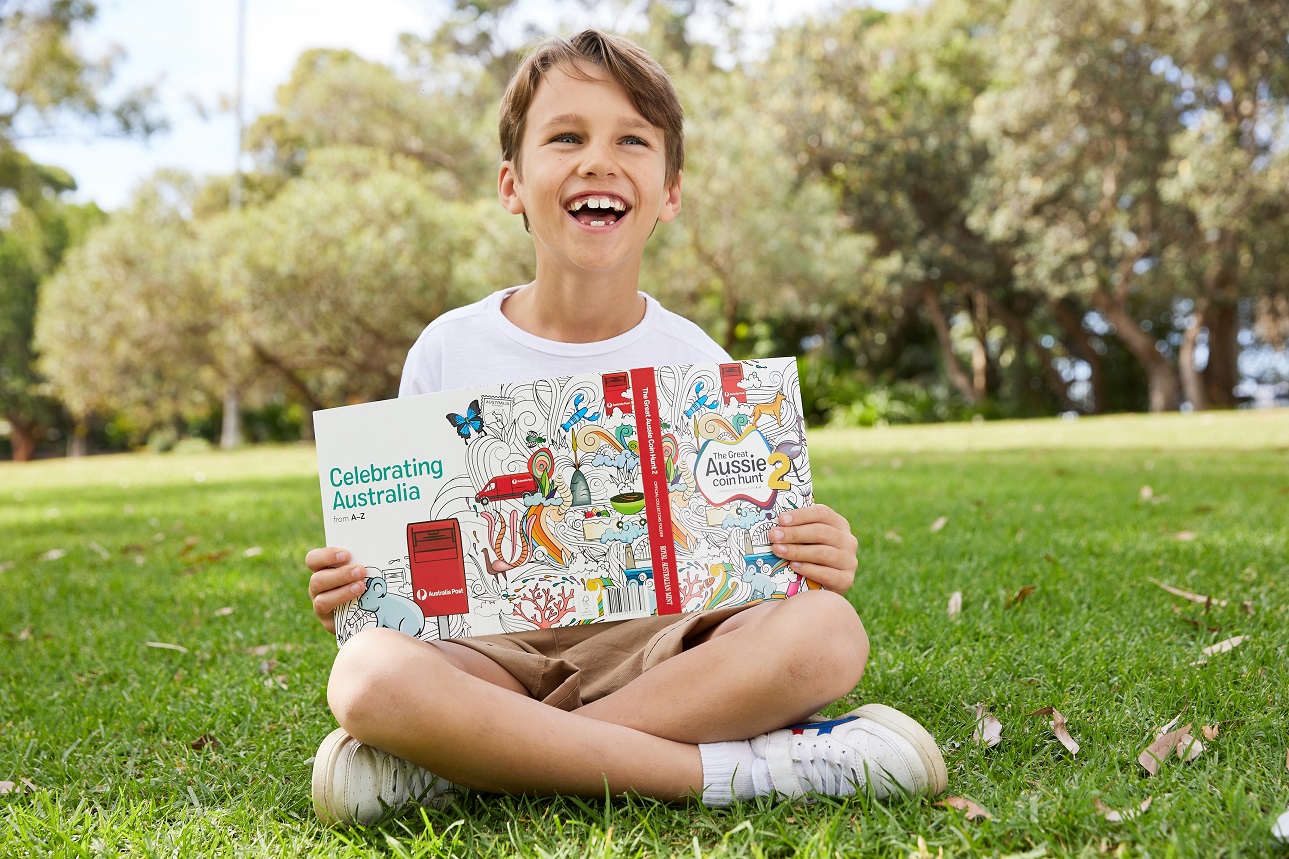 Royal Australian Mint CEO Mr Leigh Gordon said the icons on the coins feature everything from favourite foods to some of Australia's lesser known native flora and fauna and were selected by sampling the Australian public.
"There is definitely something for everyone in this coin series and we are delighted to be again working with Australia Post to create a playful way for all Australians to engage with coins and take a light-hearted look at our way of life," Mr Gordon said.
Designed to be fun for all ages, everyone can join in the hunt by going into one of more than 3,500 participating Post Offices, making a purchase and receiving the $1 collectable coins in their change, or by purchasing the entire collection instore or online.
For the ultimate discovery, keen coin hunters will want to keep an eye out for a special edition coloured coin of the Great Barrier Reef, randomly available in full set coin tubes.
For more information about the Great Aussie Coin Hunt 2 and to learn more about the Australian icons featured on the coins, visit aussiecoinhunt.com.au.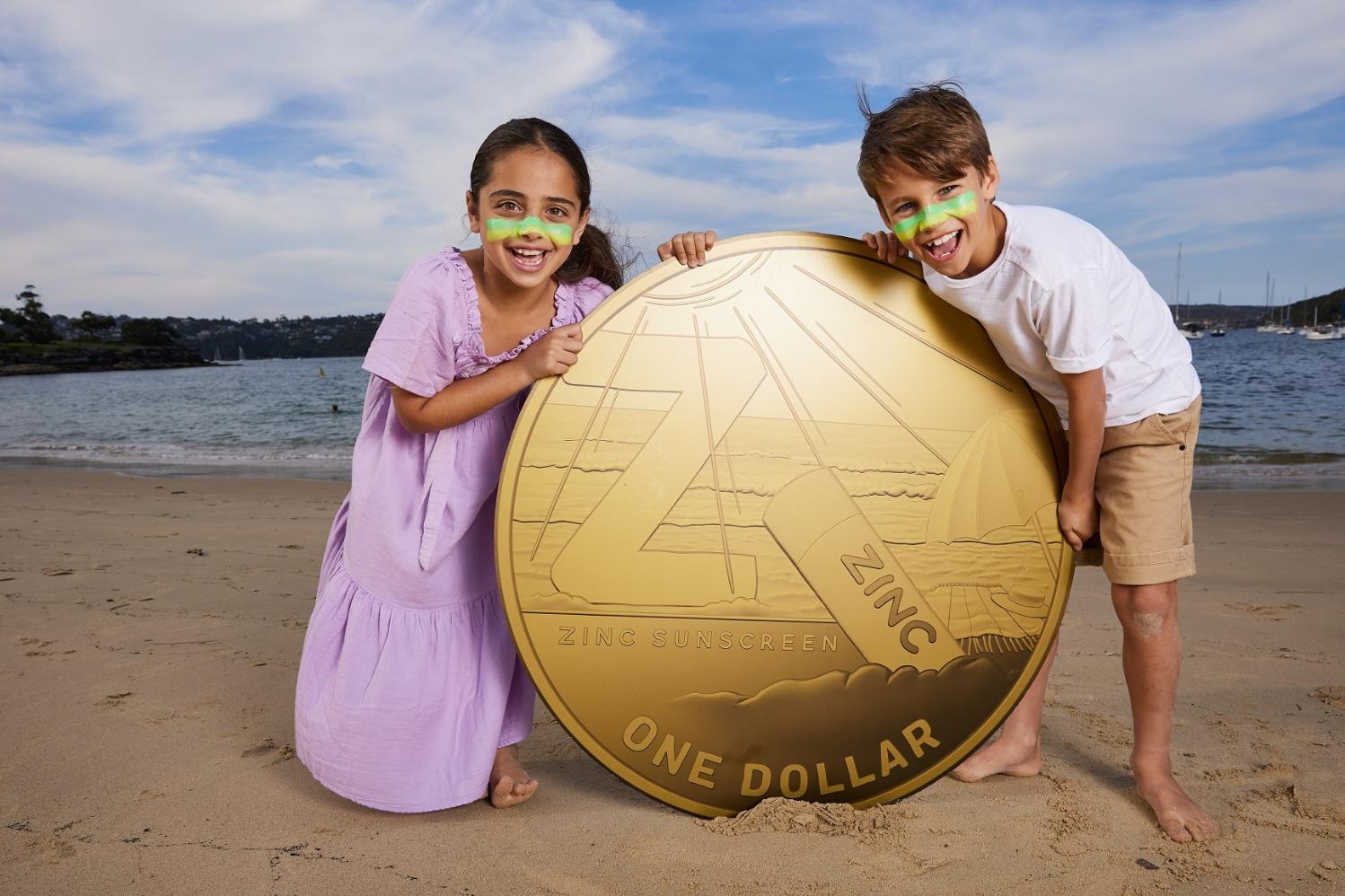 The Rions Win Northern Composure Unplugged
Wednesday, 12 May 2021
The Rions have won the 2021 edition of Northern Composure Unplugged final. The Ten finalists battled it out in front of a 200-strong live audience last Friday 7 May.
Thanks to their uber slick rendition of Australian singer-songwriter Matt Corby's hit song Brother and an original composition of their own, the Rions got the nod from the judges.
The four-piece band won a thousand dollars in cash and prizes, a marketing and publicity package from Perfect Pitch, plus the opportunity to perform at the inaugural month-long Taste of the Beaches food and wine festival currently in full swing.
Finalists were selected from 26 entrants who had a song filmed and recorded at Glen Street Theatre in April and streamed online on the KALOF YouTube channel during National Youth Week.
Performances gained over 15,000 views and over 4,000 votes were cast for the Audience Choice award.
Finalists were assessed by a panel of music industry professionals: Dave Keogh of Perfect Pitch, Geoff Stanwell and Penny Howell of Northside Radio, Sam Wilkins from Council's Community and Belonging Strategic Reference Group, Jenna Kim from Council's Youth Advisory Group, and Kate Lush, internationally acclaimed and multi-award-winning musician.
The finals event was also recorded by Radio Northern Beaches and streamed online over the weekend.
Mayor Michael Regan said he was pleased to again experience the talent and enthusiasm of local young performers.
"It is very encouraging that we have such talented young people who have such great passion for their art," Cr Regan said.
"I congratulate all this year's participants and finalists for such high standard performances and great entertainment.
"Online views and voting was significantly higher than last year, so I would like to thank everyone who took the time to engage with and encourage our up-and-coming talent."
The Rions said: "We are so stoked to be a part of KALOF's Northern Composure event, it's such an amazing opportunity for kids on the Northern Beaches and we congratulate all the other awesome contestants. Can't wait to team up with KALOF again for our sold out single launch on May 29 at Mona Vale Memorial Hall."
The remaining place getters and prizes are:
2nd – Tilli Kay, guitar & vocals, $250 cash and Mona Vale Music voucher;
3rd – Little Icaro, guitar & vocals, $150 cash and Mona Vale Music voucher;
Audience Choice, Ava & Mia, duet, guitar & vocals $200 cash and Mona Vale Music Voucher
Most Viewed Award – Ava & Mia, duet, guitar & vocals, $100 cash;
Junior Encouragement Award – Gemma Willis, guitar & vocals, Mona Vale Music Voucher
All entrants received a copy of their professionally-recorded song to help them secure future performance opportunities, and finalists received a KALOF gift pack.
The Rions released a new single and video on April 14th - 'Night Light' runs below. Find out more on their website: therions.com
Ironcraft: Artisans Of Australia
Published May 12, 2021 by NFSA
From the Film Australia Collection. Made by Film Australia 1984. Directed by Paul Humfress. A detailed look at the making of cast iron lacework at a small iron foundry in Newtown, Sydney.
Jack Thomas, who has been working at the foundry since 1939, provides a tour through the process and, with his workmates, demonstrates the skills required. In this small workshop where a few workers cast iron in sand, the red hot metal and dim light give an unexpected glimpse of what iron work must have been like in the early years of the Industrial Revolution.
IRB Premiership Series Commences: Good Luck To Local Clubs
This weekend will see the first IRB (Inflatable Rescue Boat) racing event hit the water in two years. With 300 surf lifesavers raring to go, it will be a highly competitive two days to kick off the 2021 Sharkskin NSW IRB Premiership Series.
The first event of the season will see 17 club teams from six NSW branches taking to the surf with speed and precision for the start of the Sharkskin NSW IRB Premiership Series, hosted at Terrigal SLSC on the Central Coast this weekend.
The gun Kiama Downs SLSC team took out back-to-back wins in the last Sharkskin Premiership in 2019 with a narrow four-point lead as well as the State Championships that season.
The south coast club has a strong rivalry with Caves Beach SLSC with the two clubs taking turns at the top of the State Championships and Premierships series over the last decade. But it's been 18 months since their last race so anything could happen in 2021.
Steve Strong led the Kiama Downs team through the last dual winning season and said his team of 20 is feeling good, fit and ready to get back on the line.
"Everyone is really keen to get back out there," said Strong. "There are some clubs with big teams entered. We have about the same numbers as last time and feel like we can give it a shake against the bigger teams. Our boats feel good and we've spent time fine-tuning race setup and gear."
Strong said despite feeling ready there is still a lot of unknowns around all the new younger crews.
"The time off has given everyone the chance to spend lots of time on development. Thirroul and Terrigal have some good new young crews and we have a couple of strong Under 23 male and female crews so it will be really interesting to see how everything unfolds for round one," he said.
IRB racing is the opportunity for drivers and crew to develop and hone vital rescue skills in simulated scenarios under pressure. The out-of-season sport also provides the opportunity for lifesavers to keep fit and connected throughout winter.
2021 Participating Clubs:
Avalon Beach SLSC, Bondi SBLSC, Bungan Beach SLSC, Caves Beach SLSC, Helensburgh-Stanwell Park SLSC, Kiama Downs SLSC, Maroubra SLSC, Mona Vale SLSC, Newport SLSC, Nobbys SLSC, North Avoca SLSC, North Cronulla SLSC, Ocean Beach SLSC, Queenscliff SLSC, South Maroubra SLSC, Terrigal SLSC, Thirroul SLSC.
Sharkskin NSW IRB Premiership rounds:
Round 1: 15-16 May, Terrigal SLSC (Central Coast)
Round 2: 29-30 May, Cape Hawke SLSC (Lower North Coast)
Round 3: 12-13 June, Warilla Barrack Point SLSC (South Coast)
Round 4: 26-27 June, Ocean Beach SLSC (Central Coast)
NSW IRB Championships: 10-11 July, South West Rocks SLSC (Mid North Coast)
Events include:
IRB Rescue
IRB Mass Rescue
IRB Teams Rescue
IRB Rescue Tube
IRB Relay
Male and Female Divisions:
Rookie (first 2 years driving/over 18 years old)
Under 23
35+
45+
Open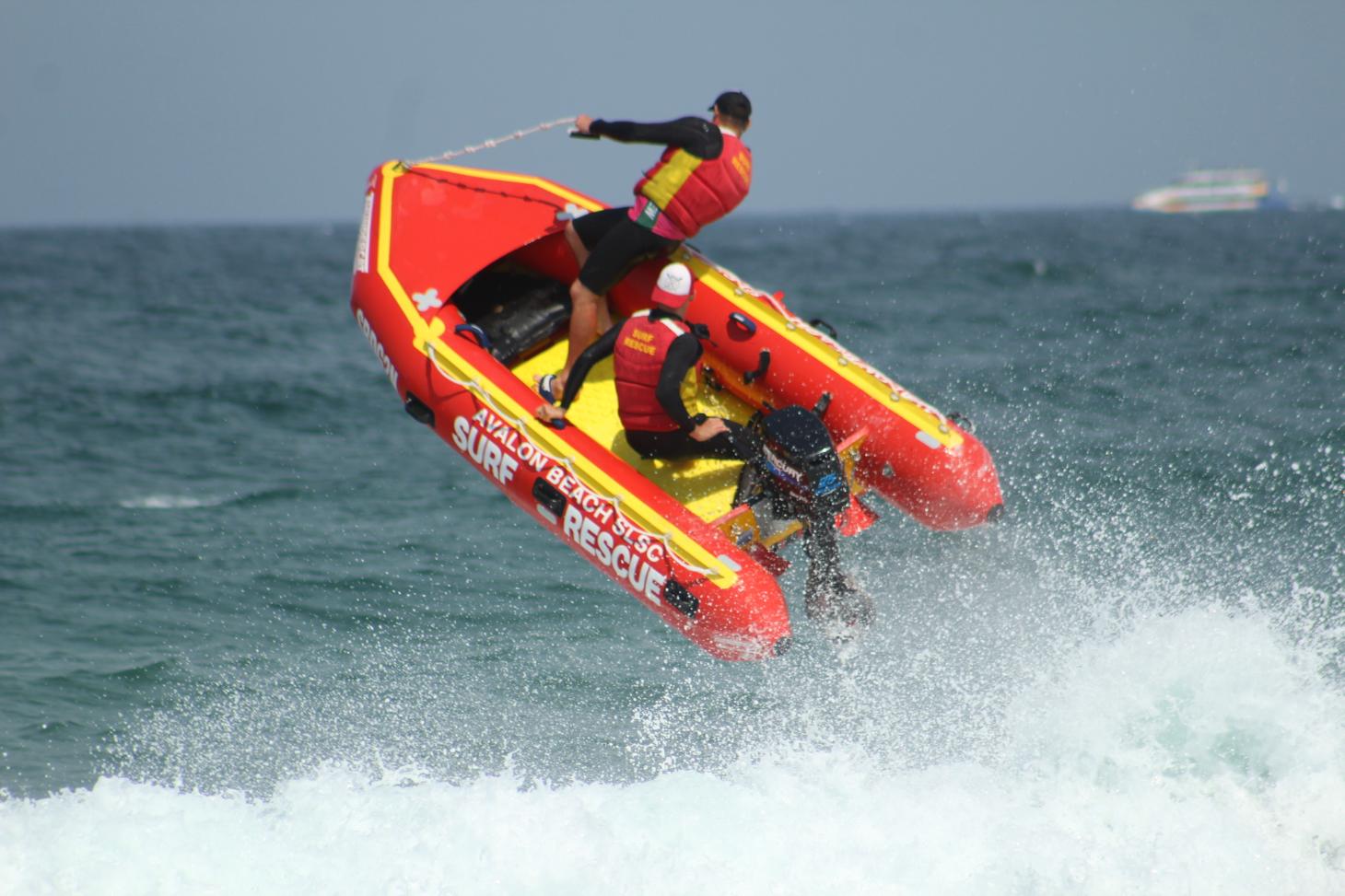 Icons And Future Stars To Headline Nudie Australian Boardriders Battle National Final In Newcastle This Weekend: Good Luck To Local Clubs Competing
Former World Number Eight Josh Kerr will bookend a Snapper Rocks team primed to challenge for the title at this year's nudie Australian Boardriders Battle National Series Final this Saturday and Sunday, May 15th and 16th.
'Kerrsy' lines up in a strong team that includes the likes of Jay Phillips, Sheldon Simkus, Kobie Enright and Jaggar Bartholomew.
"It's been a long time since I've pulled on the jersey for Snapper in the National Final so I'm really excited about this weekend. We have a great young squad with the experience of Jay Phillips and I to balance the team. We have a proud history of winning the event and hope to get another trophy for the cabinet this year!"
Other big names set to surf for their clubs include young guns Molly Picklum (North Shelly), Caleb Tancred (Avoca), Ellie Harrison (Torquay), Sophie McCulloch ( North Shore) and Dylan Moffat (North Narrabeen).
Moffat, who recently put on quite a performance in front of his home crowd as a Wildcard in the Rip Curl Narrabeen Classic WSL Championship Tour event, is well aware of the calibre of surfer the nudie Australian Boardriders Battle National Final attracts.
Dylan Moffat said "There's a long list of really amazing surfers competing in this year's Final. We at North Narrabeen feel we have a really well-rounded team and can't wait to see how deep we can go in the comp come the Sunday afternoon, history shows we are always a big shot at the title!"
The event will be livestreamed via: www.australianboardridersbattle.com​
nudie Australian Boardriders Battle National FinalWildcardClubs:
NORTH SHELLY BOARDRIDERS
NORTH NARRABEEN BOARDRIDERS CLUB
POINT LOOKOUT BOARDRIDERS CLUB
TORQUAY BOARDRIDERS CLUB
ELOUERA BOARDRIDERS CLUB
nudie TRIALS WINNER
nudie Australian Boardriders Battle National Final Qualified Clubs:
NORTH SHORE BOARDRIDERS CLUB
SNAPPER ROCKS SURFRIDERS CLUB
NOOSA BOARDRIDERS CLUB
BURLEIGH HEADS BOARDRIDERS
MEREWETHER SURFBOARD CLUB
AVOCA BOARDRIDERS
LONG REEF BOARDRIDERS ASSOCIATION
LE-BA BOARDRIDERS
COFFS HARBOUR BOARDRIDERS
KINGSCLIFF BOARDRIDERS CLUB
SCARBOROUGH BOARDRIDERS CLUB
BONDI BOARDRIDERS
MAROUBRA UNITED BOARDRIDERS
TRIGG POINT BOARDRIDERS
SEAFORD BOARDRIDERS
SOUTHARM BOARDRIDERS
PHILLIP ISLAND BOARDRIDERS CLUB
PENINSULA SURFRIDERS CLUB
For more head over to www.australianboardridersbattle.com​
Learn How To Talk To The Animals At TAFE NSW
It was a love for animals, rather than the growing demand for animal attendants and veterinary nurses, that encouraged TAFE NSW students to broaden their skills caring for all things great and small.
The importance of a skilled animal care and management industry was highlighted by the 2019-2020 bushfires and COVID-19. It could not be a better time for the students to be considering a career in the animal care industry with Australia's pet population, 29 million, is now higher than its human population.
TAFE NSW Animal Care and Management Head Teacher, Sherryn Page said whether you're looking to start your career or broaden your skills to get the job you want, TAFE NSW offers a variety of courses that will equip students with the job-ready skills to be able to work in a variety of animal care fields.
"Students will gain knowledge and experience of what it is like to work as a nurse in a veterinary hospital or as an animal care attendant in a variety of facilities, such as boarding kennels and catteries, pet shops, grooming parlours, zoo's, marine and wildlife parks"
Self-confessed animal lover, 21-year-old Kayla McGilvery, was able to secure work at as a full-time vet nurse at the Maudsland Veterinary Surgery after completing a Certificate II in Animal Studies and a Certificate IV in Veterinary Nursing at TAFE NSW Wollongbar.
"I've always had a passion for animals and have learnt how to work with them and communicate better with clients by studying the courses," Ms McGilvery said.
"I really enjoyed the flexibility of the courses and only having to attend classes one or two days per week. The teachers were so supportive and really encouraged me to keep going with my studies."
Byron Bay resident, Hayley Carbery, is completing a Certificate IV in Veterinary Nursing at TAFE NSW Wollongbar and has already secured employed at MyVet Byron Bay.
"I've had a passion for animals for years and now I feel I've found my niche. On-the-job, practical training is a major part of my work and my TAFE NSW study meshes in well with that."
"I encourage anyone who is interested in the animal care industry to speak to someone at TAFE NSW about your goals. The only failure is not having a go or striving to do your best."
For more information on animal care and services course phone 13 16 01 or visit www.tafensw.edu.au.
Hayley Carbery with a local patient

Some Oldsters-Youngsters Fun: 2017 'Don't Stop Me Now' (Queen) Lip Sync
As part of the 'Let's Find our Voice' project this fun lip sync clip was produced by Christine Walters, with the students & residents of FCJ College Benalla & Cooinda Benalla Aged Care.
Copyright: All rights reserved to the respected artists: Queen, Freddy Mercury, EMI Publishing, Sony ATV Music.
New Life In The Sun For A Lady Of The Harbour
One of Sydney's oldest ferries will be given a new lease of life by the largest Aboriginal Maritime charity in Australia thanks to a $300,000 NSW Government grant.
Minister for Transport and Roads Andrew Constance said the popular Lady Northcott will continue to grace Sydney Harbour in the years to come.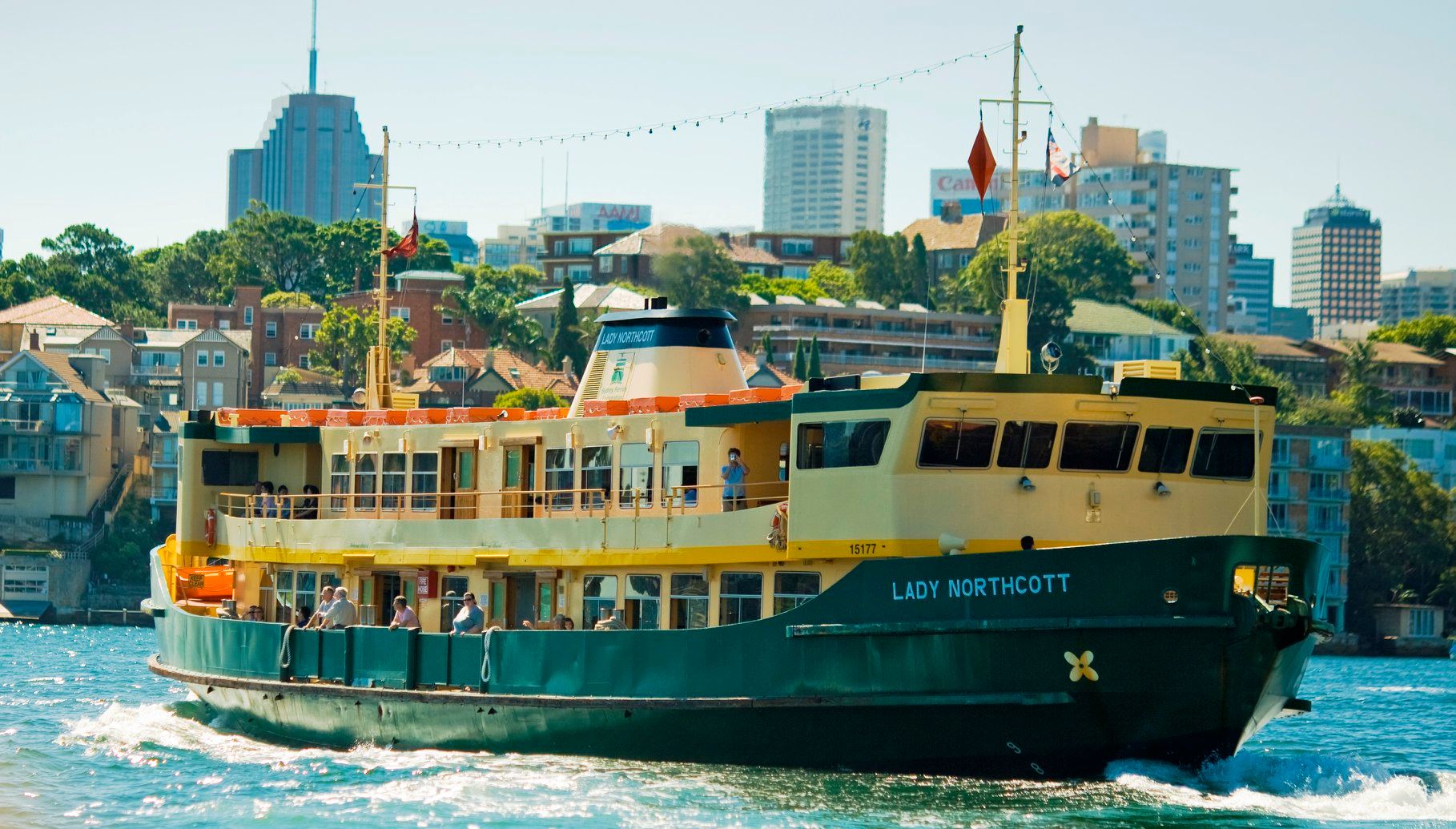 The Lady Northcott.
(Supplied: NSW Government)
"This is really exciting news because we will see the beloved Lady Northcott back out on the Harbour, taking passengers on trips to promote Aboriginal history and cultural experiences," Mr Constance said.
"Tribal Warrior is the nation's largest Aboriginal Maritime charity, and they have a fantastic track record of mentoring and supporting many young Aboriginal people who have gone on to secure permanent positions in the maritime industry.
"Lady Northcott will not only be great for tourists and locals, but she will provide Aboriginal youth with specialised training programs while out on the water.
"So this is a fantastic outcome because it will generate career opportunities and maritime experience for so many young Aboriginal people, and it will also ensure a much-loved vessel will remain on Sydney Harbour for years to come."
Tribal Warrior CEO Shane Phillips said Tribal Warrior and the community were extremely grateful for the opportunity to repurpose such an amazing old vessel.
"We are really excited about this initiative which will allow us to engage in Sydney Harbour tourism and explore other possible transport opportunities, while also helping to strengthen the maritime workforce at the same time," Mr Phillips said.
The Lady Northcott and sister Lady Herron were retired after 40 years of service on Sydney Harbour in late 2017, with the arrival of the new Emerald Class fleet.
"Like anywhere else in the world, modernising and upgrading fleet is critical in keeping pace with demand but you do have to balance that with the strong attachment many people have for some of our older ferries," Mr Constance said.
"This is why Transport for NSW ran an exhaustive campaign, which included speaking with heritage groups, exploring options to keep both vessels on the water in some capacity.
"Sadly, the feedback we have received so far is that the Lady Herron no longer meets contemporary standards to make a commercial operation viable," Mr Constance said.
"We'd love to see her repurposed but if there are no interested parties stepping forward in the next few months, a planned disposal of the vessel would be the only option left available.
"While this would be unfortunate, the fact we have been able to secure the future of one of these magnificent vessels given their age and significant costs to maintain each year, is a great outcome for ferry lovers, the maritime industry and the wider community."
Sydney's Newest Metro Stations Announced
Two new metro stations have been confirmed at Pyrmont and Hunter Street for the Sydney Metro West project, which will connect Parramatta to the CBD in around 20 minutes.
Premier Gladys Berejiklian said the Hunter Street station will have one entrance on the corner of Hunter and George Streets, and another on the corner of Bligh and O'Connell Streets, connecting customers to suburban rail lines as well as light rail.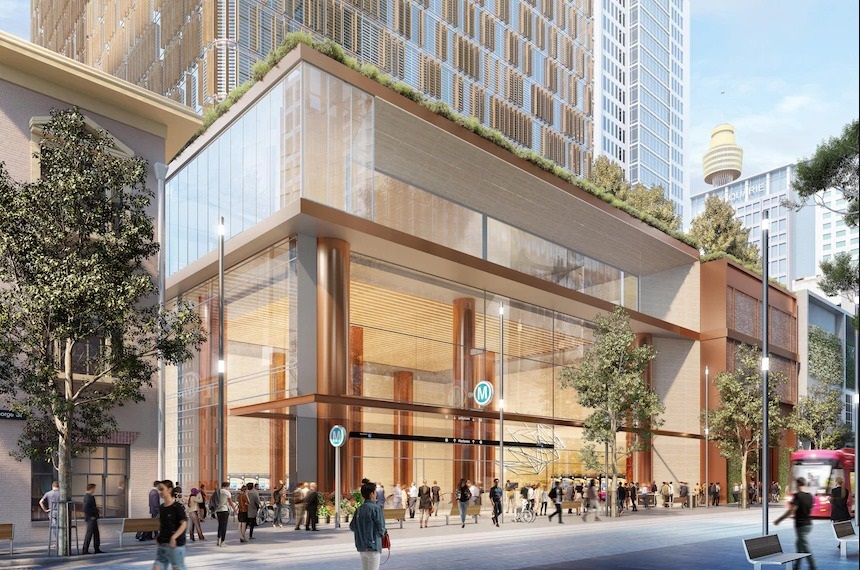 The Hunter Street station will connect commuters to suburban rail lines as well as light rail.(Supplied: NSW Government)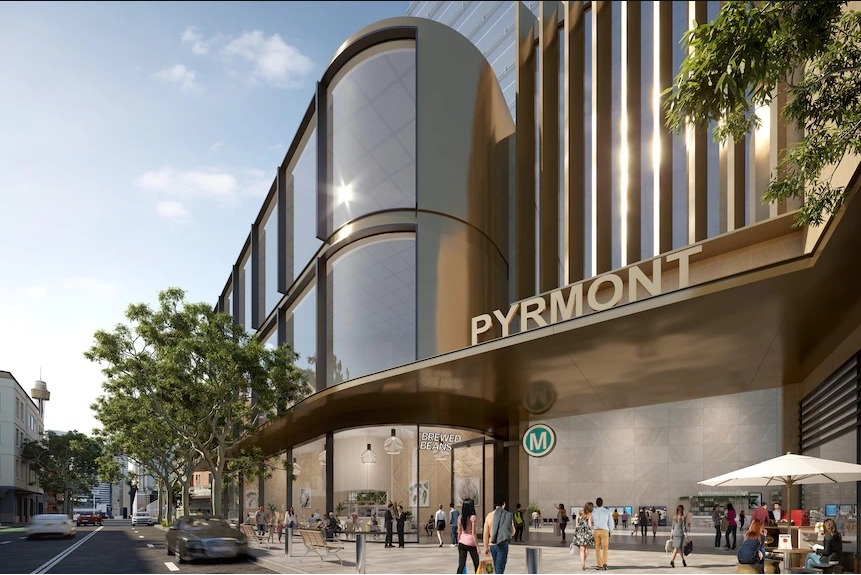 The future Pyrmont Station will be located between Pyrmont Bridge Road and Union Street, allowing access to Pyrmont Bridge. (Supplied: NSW Government)
"The city-shaping Sydney Metro West project will revitalise the western gateway to the Sydney CBD, while creating 10,000 direct and 70,000 indirect jobs," Ms Berejiklian said.
"The new Hunter Street station is strategically located in the heart of Sydney, allowing commuters to easily connect to Sydney Trains at Wynyard and Martin Place, and Sydney Metro at Martin Place.
"Commuters at Martin Place will be able to connect to the new Hunter Street station via proposed underground walkways, making it easier and quicker for people to change lines and travel right across our city."
Minister for Transport and Roads Andrew Constance said the future Pyrmont Station will be located between Pyrmont Bridge Road and Union Street, providing easy access to Pyrmont Bridge.
"From Pyrmont, commuters will be able to travel to Hunter Street in just two minutes – giving them back valuable time with their families and doing things they enjoy, while also encouraging investment in the Pyrmont area," Mr Constance said.
Hunter Street will become the fourth metro station in the Sydney CBD, with the Transport Minister today inspecting the progress at the new Martin Place station on the Sydney Metro City & Southwest project.
"Construction is moving quickly at Martin Place station with work underway to install the platforms, the new pedestrian tunnel 60 per cent excavated and the final design of the station recently approved," Mr Constance said.
Sydney Metro Chief Executive Peter Regan said Sydney Metro West will double rail capacity between Greater Parramatta and the Sydney CBD.
"There will be massive and game-changing travel time savings across Sydney. For example, sports fans will be able to get from Bondi Junction to the new metro station at Sydney Olympic Park in just 27 minutes (interchanging at Martin Place) compared to 56 minutes now," Mr Regan said.
Other faster journeys include:
12 minutes faster from Burwood North to North Sydney (Victoria Cross metro station) return - about 20 minutes (with interchange) using Sydney Metro, compared to about 32 minutes now (with interchange);
Save 32 minutes a day from Castle Hill to Pyrmont - about 42 minutes (with interchange) using Sydney Metro compared to about 58 minutes now (with interchange);
14 minutes faster from Blacktown to Sydney Olympic Park - about 20 minutes (with interchange) using Sydney Trains and Sydney Metro compared to about 34 minutes now (with interchange).
Sydney Metro is liaising with the impacted owners and tenants of 11 commercial buildings in the CBD and another two commercial buildings in Pyrmont.
Pyrmont and Hunter Street now join the other station locations which have been confirmed for Sydney Metro West - Westmead, Parramatta, Sydney Olympic Park, North Strathfield, Burwood North, Five Dock and The Bays.
Sydney Metro expects to award the first major tunnelling contract for the Sydney Metro West project in the middle of this year, ensuring that tunnel boring machines can be in the ground by the end of next year.
New Strep A Human Challenge Model Paves The Way To Test Vaccines Against The Deadly Bacteria
Researchers have successfully developed a new Strep A human challenge model, paving the way to test vaccines against the common deadly bacteria that causes sore throats, scarlet fever and skin sores.
The collaborative research effort, led by the Murdoch Children's Research Institute (MCRI) and published in The Lancet Microbe, found the model, which deliberately infected healthy adult volunteers with the bacteria in a controlled environment, was safe and would now be used to trial Strep A candidate vaccines.
Strep A infections affect about 750 million people and kill more than 500,000 globally every year -- more than influenza, typhoid or whooping cough. Strep A can also cause severe life-threatening infections like toxic shock syndrome and flesh eating disease and post-infectious illnesses such as acute rheumatic fever, rheumatic heart disease and kidney disease.
Strep A infections disproportionately affect young children, the elderly, pregnant women and Indigenous Australians. There is currently no vaccine available to prevent Strep A and can only potentially be treated with antibiotics.
MCRI'S Dr Josh Osowicki said given Strep A only naturally infected humans, researchers were limited in what they could learn in the lab and using animal models.
"Human challenge models can be used to test vaccines, drugs and diagnostic tests, as well as driving all sorts of wonderful scientific collaborations to understand more about how diseases work and how to stop them," he said.
"We have developed the only current Strep A controlled human infection model, ready to be used as a platform to evaluate new vaccine candidates and therapeutics."
Dr Osowicki said the research team tested a Strep A strain they believed would cause a strep throat and was unlikely to cause acute or chronic health problems.
The study involved 25 volunteers, aged 18-40 years who stayed at Nucleus Network, a phase 1 clinical trials unit based in Melbourne for up to six days with blood tests and saliva and throat swabs collected regularly.
Dr Osowicki said 85 per cent of participants developed a convincing case of strep throat, well up on the at least 60 per cent anticipated.
"Starting at one-tenth of the dose used in old 1970s studies, we applied our special Strep A strain on the back of each participant's throat," he said. "To our surprise, from the very first participant at the low starting dose, our strain caused strep throat in most participants."
The volunteers developed mild to moderate symptoms including a sore throat, sweats, fever and headache. All quickly recovered and were followed up for six months after they were sent home, according to the study.
Melbourne resident Tania O'Meara's daughter Eden was just 11 months old when she almost lost her leg to a flesh-eating bacterial infection caused by Strep A.
"We put our daughter to bed with what seemed like a cold but the next morning she woke up with a fever and was very pale, limp and dehydrated," she said.
"We took her to the hospital but the doctor couldn't get the IV drip in because Eden was so dehydrated and they were forced to drill it into her leg. They also noticed that the skin on her leg looked like it was turning a different colour."
Ms O'Meara said Eden required surgery on her right calf to remove the dead flesh.
"We were told that she could die and we braced ourselves so it was a miracle that they were able to save her leg and even her calf muscle," she said.
Eden, now three, needed three more surgeries and has since made a full recovery.
Ms O'Meara said she was relieved that a vaccine for Step A may not be too far away.
"I don't want any other family to experience what we went through. It is an absolute tragedy that this bacteria is cutting so many lives short," she said.
MCRI Professor Andrew Steer said the team expected to start testing candidate Strep A vaccines developed by researchers in Australia and overseas before the end of the year.
The trials, to be conducted in Melbourne, would involve about 50 participants receiving a candidate vaccine or placebo and having the Strep A challenge strain applied on their throats.
"The global burden of Strep A is an unmet public health challenge. We hope this research will accelerate the development of a vaccine and move things forward to bigger field trials," Professor Steer said.
"A vaccine for Strep A will save hundreds of thousands of lives every year and prevent millions of infections that send children and adults to the hospital or doctor."
Joshua Osowicki, Kristy I Azzopardi, Loraine Fabri, Hannah R Frost, Tania Rivera-Hernandez, Melanie R Neeland, Alana L Whitcombe, Anneke Grobler, Sarah J Gutman, Ciara Baker, Janet M F Wong, Jason D Lickliter, Claire S Waddington, Manisha Pandey, Tibor Schuster, Allen C Cheng, Andrew J Pollard, James S McCarthy, Michael F Good, James B Dale, Michael Batzloff, Nicole J Moreland, Mark J Walker, Jonathan R Carapetis, Pierre R Smeesters, Andrew C Steer.
A controlled human infection model of Streptococcus pyogenes pharyngitis (CHIVAS-M75): an observational, dose-finding study
. The Lancet Microbe, 2021; DOI:
10.1016/S2666-5247(20)30240-8
Chill Out: Advanced Solar Tech Runs Cooler And Lasts Longer
Australian photovoltaics researchers have made a 'cool' discovery: Singlet fission and tandem solar cells -- two innovative ways to generate solar power more efficiently -- also help to lower operating temperatures and keep devices running for longer.
Tandem cells can be made from a combination of silicon -- the most commonly used photovoltaics material -- and new compounds like perovskite nanocrystals, which can have a larger bandgap than silicon and help the device to capture more of the solar spectrum for energy generation.
Singlet fission, meanwhile, is a technique that produces twice the electronic charge carriers than normal for each photon of light that's absorbed. Tetracene is used in these devices to transfer the energy generated by singlet fission into silicon.
Scientists and engineers around the world are working on the best way to incorporate tandem cells and singlet fission processes into commercially viable devices that can take over from conventional, single junction silicon solar cells commonly found on rooftops and in large-scale arrays.
Now, work conducted by the School of Photovoltaic and Renewable Energy Engineering and the ARC Centre of Excellence in Exciton Science, both based at UNSW in Sydney, has highlighted some key advantages to both tandem cells and singlet fission.
The researchers showed that both silicon/perovskite tandem cells and tetracene-based singlet fission cells will run at lower temperatures than conventional silicon devices. This will reduce the impact of damage from heat on the devices, extending their lifespan and lowering the cost of the energy they produce.
For example, a 5-10°C reduction in module operating temperature corresponds to a 2%-4% gain in annual energy production. And the lifetime of devices is generally found to double for every 10°C reduction in temperature. That means an increase in lifetime of 3.1 years for the tandem cells and 4.5 years for singlet fission cells.
In the case of singlet fission cells, there's another handy benefit. When tetracene inevitably degrades, it becomes transparent to solar radiation, allowing the cell to continue functioning as a conventional silicon device, albeit one that has initially operated at a lower temperature and delivered superior efficiency during the first phase of its lifecycle.
Lead author Dr Jessica Yajie Jiang said: "The commercial value of photovoltaic technologies can be increased by either increasing the energy conversion efficiency or the operational lifespan. The former is the primary driver for the development of next generation technologies, while little thought has been given to the potential lifespan advantages.
"We demonstrated that these advanced photovoltaic technologies also show ancillary benefits in terms of enhanced lifespan by operating at lower temperature and more resilience under degradation, introducing a new paradigm to evaluate the potential of new solar energy technologies."
Yajie Jiang, Michael P. Nielsen, Alex J. Baldacchino, Martin A. Green, Dane R. McCamey, Murad J. Y. Tayebjee, Timothy W. Schmidt, Nicholas. J. Ekins‐Daukes.
Singlet fission and tandem solar cells reduce thermal degradation and enhance lifespan
. Progress in Photovoltaics: Research and Applications, 2021; DOI:
10.1002/pip.3405
New Gauge On Weather Forecasts; Novel Patterns Found In Australia's Climate Extremes
Australia, the driest inhabited continent, is prone to natural disasters and wild swings in weather conditions -- from floods to droughts, heatwaves and bushfires.

Now two new Flinders University studies of long-term hydro-climatic patterns provide fresh insights into the causes of the island continent's strong climate variability which affect extreme wet or dry weather and other conditions vital to water supply, agriculture, the environment and the nation's future.
For the first time, researchers from the National Centre for Groundwater Research and Training (NCGRT) at Flinders have revealed a vegetation-mediated seesaw wetting-drying phenomenon between eastern and western Australia.
The seesaw phenomenon covered in a new paper in Earth's Future is characterised by eastern Australia gaining water, while western Australia is losing water, and vice-versa being reset by strong La Niña induced continent-wide wetting.
"The seesaw phase seems to depend on vegetation cover anomaly prior to the strong La Niña event, and can be explained by subsequent vegetation and soil moisture interactions," says lead researcher Dr Huade Guan, Associate Professor in Hydrology.
"This finding provides society with valuable reference for managing forest, water, and disaster risks in the wake of a next strong La Niña induced continent-wide wetting in Australia," says co-author Flinders University Professor Okke Batalaan.
Rainfall on land has its moisture source mostly from evaporation in oceans. Sea surface temperature variation -- in tropical Pacific in rhythm with the El Nino-Southern Oscillation, and in northern Indian Ocean represented by Indian Ocean Dipole -- provides a lead up of several months for predicting overall drought or wet condition in Australia.
In another lengthy NCGRT study over more than a decade, Flinders researchers evaluated the impacts of sea surface temperature variations in Southern Hemisphere oceans on rainfall in South Australia. They found a seven-year lead ocean-atmosphere oscillation for precipitation patterns -- which may help prepare South Australia for future extreme weather conditions, the Frontiers in Earth Science paper says.
"This long-running study, beginning with a postgraduate project (by Dr CP Rofe in 2009), revealed a seven-year lag precipitation teleconnection with a large-scale ocean-atmosphere oscillation index known as Southern Annular Mode, or Antarctic Oscillation," Associate Professor Guan says.
"We filled the teleconnection with a 27-season lag correlation between sea surface temperature off the coast of South Australia and the Southern Annual Mode, and a two-season lag correlation between rainfall in SA and sea surface temperature."
Other co-authors Dr Wenju Cai (CSIRO and Flinders alumnus) and previous visiting scholars Dr Lingli Fan and Dr Jianjun Xu (Guangdong Ocean University) confirmed this oceanic teleconnection dominant between 1979-1998.
"Focusing on this period, we were able to delineate an oceanic pathway showing how sea water temperature anomaly associated with the South Annual Mode propagated from the southern Pacific Ocean to South Australian seas in about 27 seasons.
"This sea temperature anomaly propagation only existed in 1979-1998 when the Pacific Ocean was in a certain stage, known as the positive phase of Interdecadal Pacific Oscillation (IPO)."
With this teleconnection, the team successfully "hindcasted" the 1988 and 1999 droughts in SA without ambiguity with seven-year lead time, Associate Professor Guan says, adding that the next positive phase of IPO will further test this theory to support water resource and agricultural planning in South Australia.
The Earth's Future study confirmed four consecutive periods of seesaw wetting and drying between eastern and western Australia in the past five decades, based on analyses of GRACE satellite-derived terrestrial water storage and extended datasets by co-author and Flinders PhD student Ms Ajiao Chen.
"These findings support the idea of better stormwater harvesting and other environmental measures to prepare for a drying phase -- and more disaster risk and adaptive land management in the wake of a strong La Niña induced continent-wide wetting in Australia.
"Reducing vegetation cover right after the wetting episode might reduce the risk of heatwaves and bushfires in the later dry stage," researchers say.
Journal References:
Ajiao Chen, Huade Guan, Okke Batelaan.
Seesaw terrestrial wetting and drying between eastern and western Australia.
Earth's Future, 2021; DOI:
10.1029/2020EF001893
Lingli Fan, Huade Guan, Wenju Cai, C. P. Rofe, Jianjun Xu.
A 7-Year Lag Precipitation Teleconnection in South Australia and Its Possible Mechanism
. Frontiers in Earth Science, 2020; 8 DOI:
10.3389/feart.2020.553506
Boosting Body Heat Production: A New Approach For Treating Obesity
A receptor that helps conserve energy when food is scarce may be the key to a safer approach to treating diet-induced obesity, research led by the Garvan Institute of Medical Research has revealed.
In a study using experimental models and fat tissue biopsies from obese individuals, the team revealed that blocking a specific receptor of the molecule neuropeptide Y (NPY), which helps our body regulate its heat production, could increase fat metabolism and prevent weight gain.
"The Y1 receptor acts as a 'brake' for heat generation in the body. In our study, we found that blocking this receptor in fat tissues transformed the 'energy-storing' fat into 'energy-burning' fat, which switched on heat production and reduced weight gain," says Dr Yan-Chuan Shi, Leader of the Neuroendocrinology Group at Garvan and co-senior author of the paper published in Nature Communications.
"Most of the current medications used to treat obesity target the brain to suppress appetite and can have severe side effects that limit their use. Our study reveals an alternative approach that targets the fat tissues directly, which may potentially be a safer way to prevent and treat obesity."
Y1 receptor linked to obesity
Obesity and overweight are major public health issues, which in Australia are estimated to affect two thirds of all adults. The condition can lead to severe medical complications, including diabetes, cardiovascular disease and some cancers, and while lifestyle changes are essential to weight loss, medication is a crucial adjunct treatment option for some.
The authors of the study investigated Y1 receptors controlled by the molecule NPY, which is released in the body under conditions of starvation to help reduce energy expenditure and increase fat storage. Surprisingly, the team discovered that Y1 receptors were produced at higher levels in the fat tissue of obese individuals.
The team then blocked the Y1 receptor using the experimental treatment BIBO3304 in a mouse model of obesity.
"In our study, we found that mice that were administered BIBO3304 and fed a high-fat diet gained about 40% less body weight over seven weeks than mice on a high-fat diet alone. This significant reduction of body weight gain was caused by an increase in body heat generation and reduction in fat mass," says Dr Shi.
"Further, when we applied BIBO3304 to human fat cells isolated from obese individuals, we found that the cells began switching on the same genes involved in producing heat as the ones in mice, which suggests that targeting the Y1 receptor pathway may similarly increase fat metabolism and reduce weight gain in humans," Dr Shi adds.
Targeting obesity at the source
"NPY is a metabolism regulator that plays a critical role during states of low energy supply, where it helps store fat as a survival mechanism. Today however, these advantageous effects can exacerbate existing diet-induced weight gain, leading to obesity and metabolic disease," says co-senior author Professor Herbert Herzog, Head of the Eating Disorders Lab at Garvan.
The researchers say a crucial component of the study was to demonstrate that the experimental treatment BIBO3304 did not cross the blood brain barrier, and that the anti-obesity effects of blocking the Y1 receptor pathways occurred not via the brain, but specifically only in peripheral tissues.
"Most current prescribed treatments are aimed at reducing food intake by targeting the central nervous system. However, these can have significant psychiatric or cardiovascular side effects, which have resulted in over 80% of these medications being withdrawn from the market," says Dr Shi.
"Our study is crucial evidence that blocking Y1 receptors in peripheral tissues without affecting the central nervous system is effective at preventing obesity by increasing energy expenditure. It reveals a new therapeutic approach that is potentially safer than current medications that target appetite," says Professor Herzog.
"Our team and other groups have revealed further potential benefits in targeting the NPY-Y1 receptor system, including the stimulation of bone cell growth, and improvement in cardiovascular function and insulin resistance," he adds. "We hope that the publication of our findings will lead to increased interest for exploring BIBO3304 and related agents as potential treatments for obesity and other health conditions."
This research was supported by Australia's National Health & Medical Research Council and a Diabetes Australia Research Programme grant.
Chenxu Yan, Tianshu Zeng, Kailun Lee, Max Nobis, Kim Loh, Luoning Gou, Zefeng Xia, Zhongmin Gao, Mohammed Bensellam, Will Hughes, Jackie Lau, Lei Zhang, Chi Kin Ip, Ronaldo Enriquez, Hanyu Gao, Qiao-Ping Wang, Qi Wu, Jody J. Haigh, D. Ross Laybutt, Paul Timpson, Herbert Herzog, Yan-Chuan Shi.
Peripheral-specific Y1 receptor antagonism increases thermogenesis and protects against diet-induced obesity.
Nature Communications, 2021; 12 (1) DOI:
10.1038/s41467-021-22925-3
Disclaimer: These articles are not intended to provide medical advice, diagnosis or treatment. Views expressed here do not necessarily reflect those of Pittwater Online News or its staff.