Inbox and Environment News: Issue 508
August 29 - September 4, 2021: Issue 508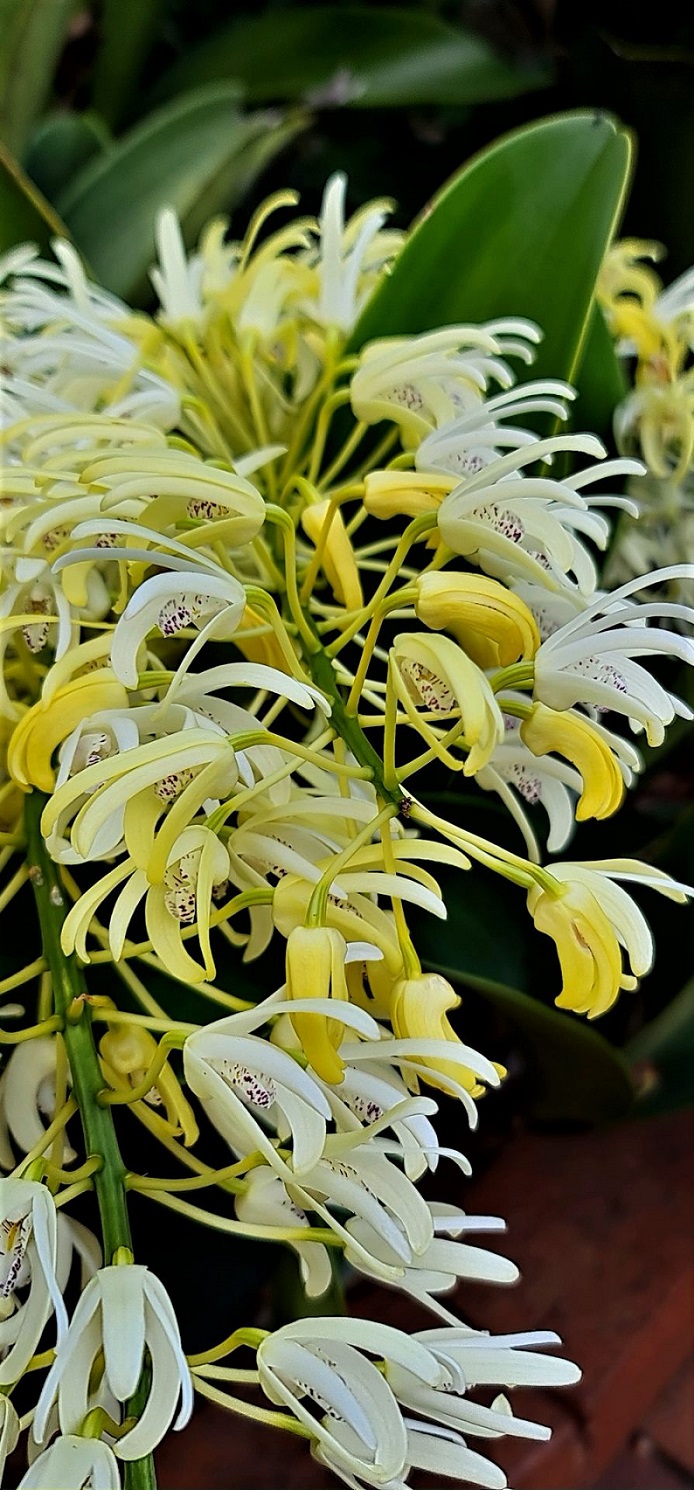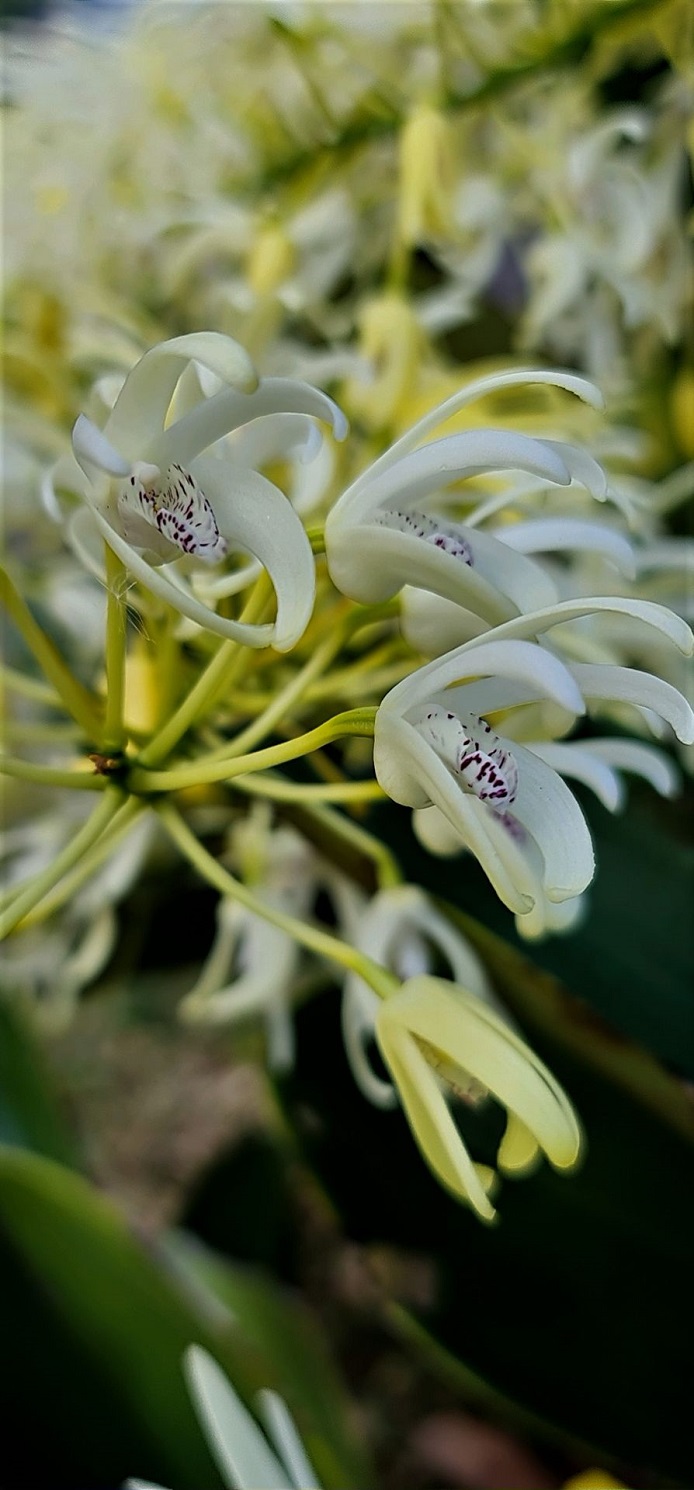 Dendrobium speciosum, The Rock Lily; out this week in Warriewood - photos by Joe Mills.
Did you know that the Mona Vale area was once called 'Rock Lily due to the profusion of these flowers here leading to Leon Houreaux naming his establishment 'The Rock Lily'? Even into the 1920's those born at home in Mona Vale had on their Birth Certificate 'Born at Rock Lily'. More in this week's
History page
.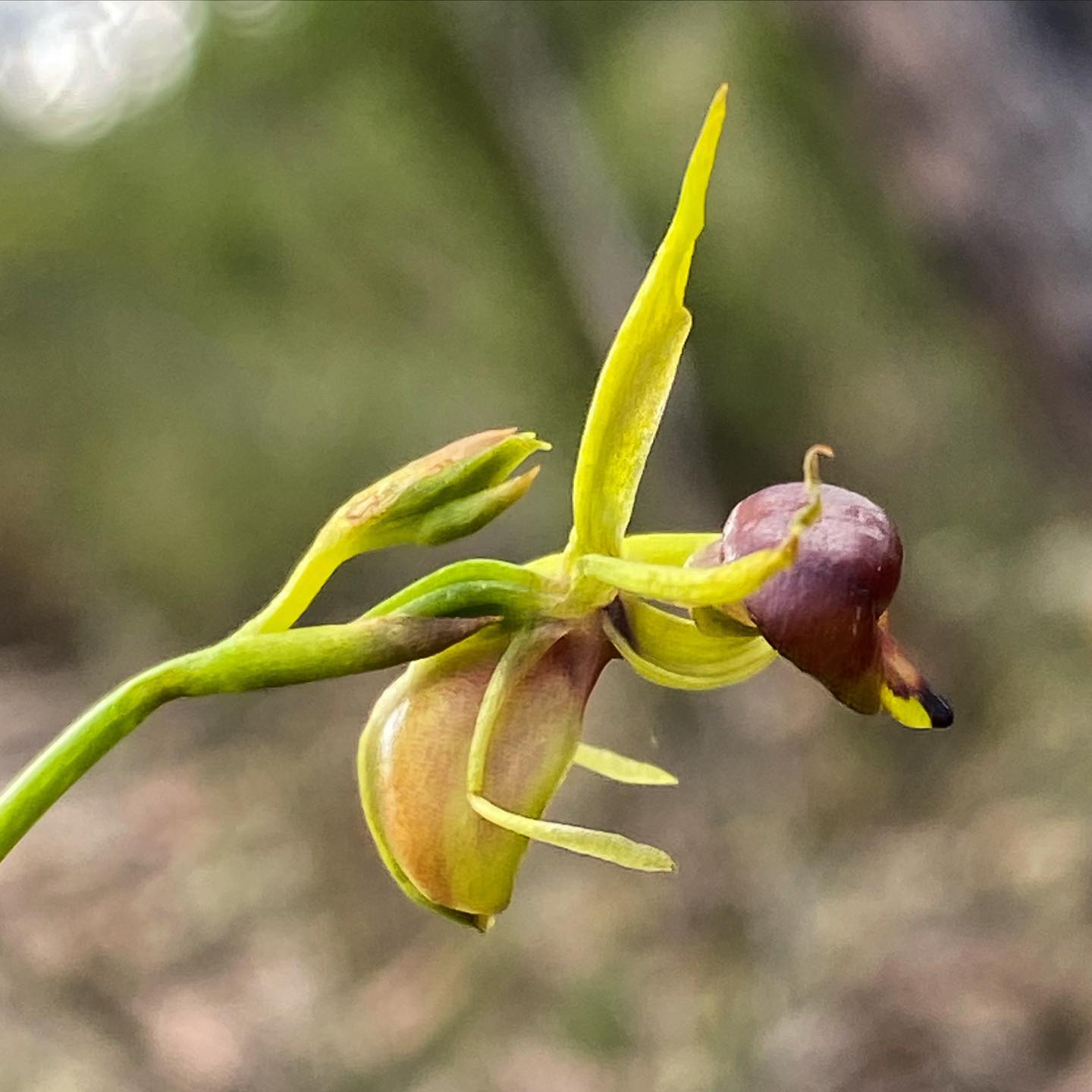 The first Flying Duck Orchid of Spring 2021 - photo by Selena Griffith
Caleana major was first formally described in 1810 by Robert Brown from a specimen he collected at Port Jackson, Bennelong Point in September 1803. The description was published in Prodromus Florae Novae Hollandiae et Insulae Van Diemen. The genus name (Caleana) honours George Caley, an early botanical collector and the specific epithet (major) is a Latin word meaning "large" or "great". Mr. Caley is also honoured in the also local critically endangered Grevillea Caleyi of Ingleside.
The flying duck orchid occurs in Queensland, New South Wales, Victoria, South Australia and Tasmania, growing in eucalyptus woodland, coastal or swampy shrubland and heathland. Mostly near the coast, but occasionally at higher altitudes.
HSC In November And All Students To Return To School In Term 4
August 27, 2021
There will be a staggered return to face-to-face learning from October, HSC exams will be delayed until November and vaccinations for school staff will be mandatory based on the return to school plan released by the NSW Government today.
The Department of Education has developed a plan to bring students back in a COVID-safe way while stay at home orders are still in place – ensuring continuity of education, and protecting student, teacher and community safety.
A staggered return of students to face-to-face learning will begin on Monday 25 October.
Students will return to face-to-face learning with NSW Health approved COVID safe settings on school sites in the following order:
From 25 October –

Kindergarten and Year 1

From 1 November –

Year 2, 6 and 11

From 8 November –

Year 3, 4, 5, 7, 8, 9 and 10
Year 12 students are already able to return in a limited way and this will continue for the remainder of Term 3. From 25 October, Year 12 will have full time access to school campuses and their teachers.
If stay at home orders are lifted in an LGA or region before 25 October, all students living or learning in that area will return to face to face learning under the Department's COVID-safe schools framework.
If cases in certain LGAs increase significantly, learning from home will resume for that LGA until case numbers drop.
HSC exams will be delayed until November 9th with a revised timetable and guidelines for a COVID-safe HSC to be released by NESA in early September. Importantly, the delay of the HSC exams will not disadvantage NSW students when applying to university.
Vaccinations for all school staff across all sectors will be mandatory from November 8th. NSW Health will be providing priority vaccinations at Qudos Bank Arena for school staff the week beginning September 6th.
Early childcare staff will also be able to participate in the priority vaccinations from 6 September. All school and early childcare staff are also encouraged to make use of the GP network to be vaccinated with whatever vaccine is available as soon as possible.
A recent survey of the public school workforce indicated the majority of staff already had at least one dose of a vaccine.
All students eligible for a vaccine will be strongly encouraged by the government to book an appointment.
Students aged 12-15 will also be a priority if they become eligible for a vaccine.
All parents who have not been vaccinated are strongly encouraged to get the vaccine as soon as possible.
Premier Gladys Berejiklian said the NSW Government is prioritising the safety and education of students through a sensible and managed return to school.
"The return to school plan provides parents, teachers and students with certainty and a path forward for the return to face-to-face learning," Ms Berejiklian said.
"We know the last few months have been tough on the school community and we are deeply grateful to parents, teachers and students for the sacrifices you have made. Please continue to protect our students by getting vaccinated as quickly as possible."
Minister for Education and Early Childhood Learning Sarah Mitchell said the education and safety of our students is essential.
"The classroom is where students learn best and I thank the entire community for playing their role in this return by getting vaccinated," Ms Mitchell said.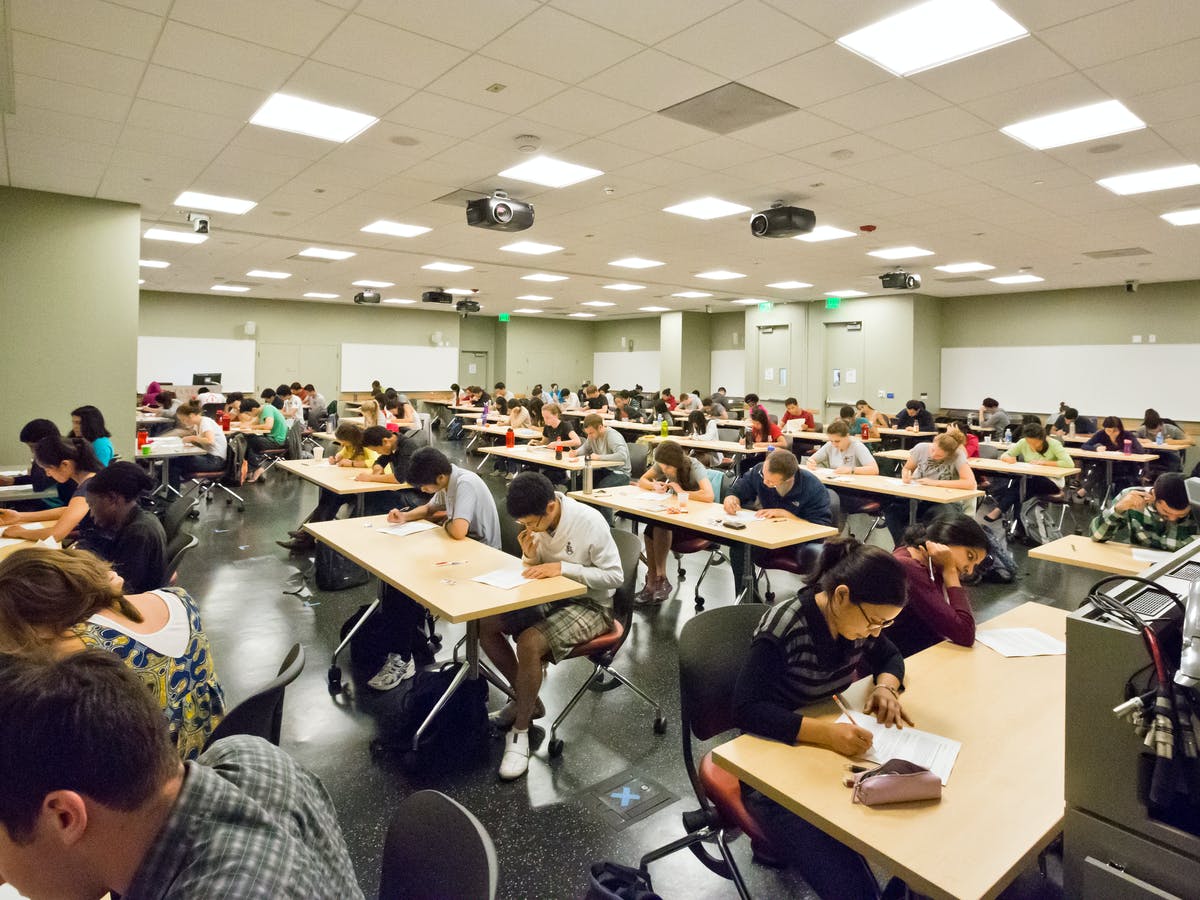 After Dark Photo Competition: Northern Beaches
Here's a great new photo competition just for locals.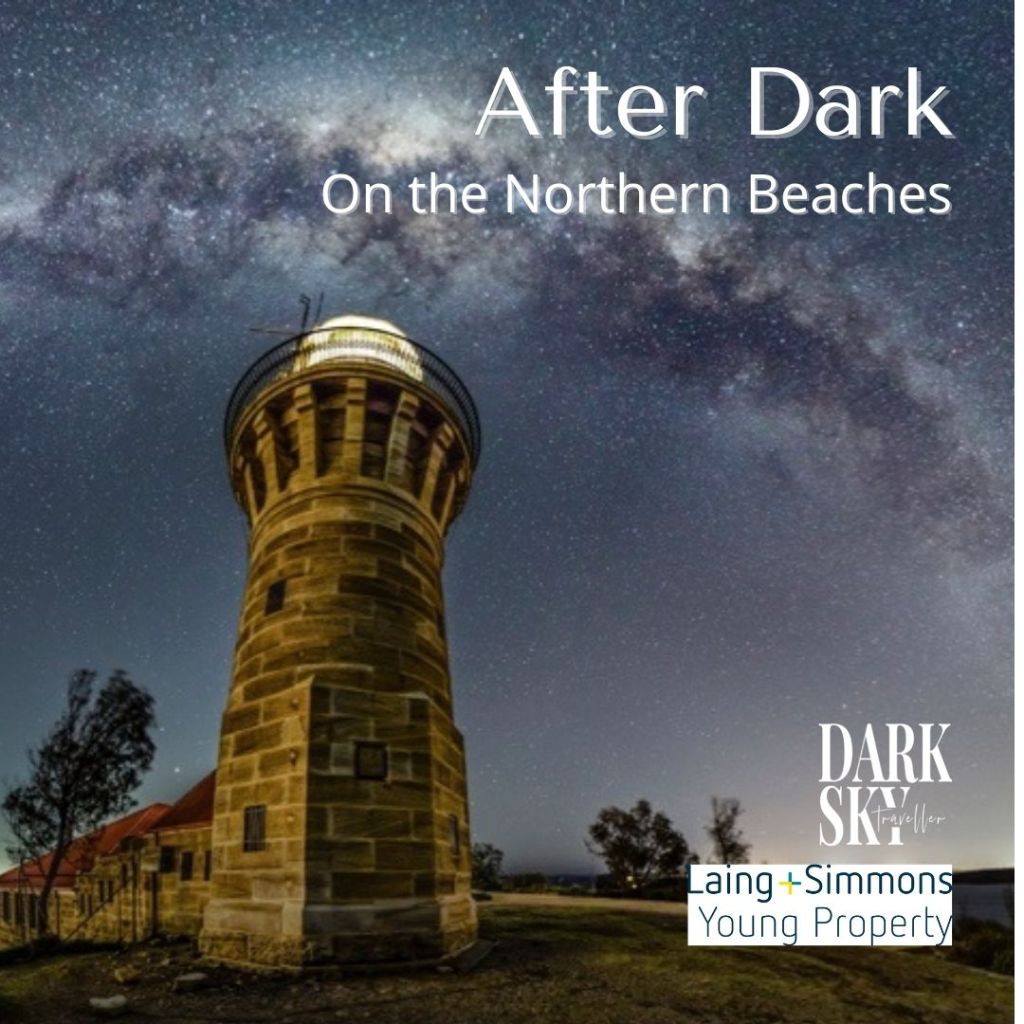 The Northern Beaches are one of the best places in Sydney to view the night sky and appreciate this wonderful asset.
Enter your image of the Northern Beaches taken between sunset and sunrise, go in the running for prizes, and share the beauty of the Northern Beaches LGA in a way not done before.
Proceeds from the event, go towards supporting the charity the
Australian Dark Sky Alliance
to support the ongoing conservation of the night time environment.
Entries close 19th September, 2021 - NB extended date
Details
There will be three categories of entry for the General section;
Land

– manmade and/or natural formations, wildlife, flora or fauna

Sea

– waterways, beaches, or marine areas, sea life

Sky

– aspects of the night sky, moon, starscapes, clouds or wildlife
Junior – under 16 years featuring any one of these categories.
All entries must be taken within the Northern Beaches LGA.
Images may be taken within the past 2 years, but must be taken between sunset and sunrise.
There is a limit of six (6) entries per category per photographer.
Still images must be submitted as JPG files with the longest side having a dimension no greater than 4,950 pixels in Adobe 1998 colour space, and no larger than 5Mb file size.
Entry fees are $10 for the first category entered and $10 for each subsequent category entered.
Up to six entries per category are permitted.
Fees should be paid by the PayPal gateway on the entry website. Credit and debit cards can be used on this gateway.
If entry payments are not received by the deadline, then the submitted entries will not be accepted for judging.
Still images must be submitted as JPG files with the longest side having a dimension no greater than 4,950 pixels in Adobe 1998 colour space, and no larger than 5Mb file size.
Entries will be accepted only from Australian residents of the Commonwealth of Australia and its Territories.
There will be two sections of entry – General and Junior (18 or younger)
There will be three categories of entry for the General Section; Portraying the night time environment featuring Land, Sea or Sky.
The Junior Section is for photographers 18 years old or younger and will have one open category.
All entries must be taken within the Northern Beaches LGA and must be taken between sunset and sunrise.
Images can be taken at any time of the year on or after 1 September 2019.
The top 5 images of each category will be judged by the organising committee and will be hung at the Studio, Careel Bay Marina for general public display.
Photographers represented in the top 5 images of each category will be notified that they are in the top 20 images (15 September 17:00 AEST).
There is a limit of six (6) entries per category per photographer.
In the case of images with multiple authors, the instigator of the image will be considered to be the principal author and the one who "owns" the image. The principal author MUST have performed the majority of the work to produce the image. All authors MUST be identified and named in the entry form along with their contributions to the production of the image.
Entries must be in digital form and will be accepted ONLY through submission via the dedicated website at: afterdark.myphotoclub.com.au
To preserve anonymity, the submitted image files should not contain identifying metadata.
For judging purposes, still images must be submitted as JPG files with the longest side having a dimension no greater than 4,950 pixels in Adobe 1998 colour space.
All photographs must have been taken no more than 2 years before the closing date of entry.
Entry fees are $20 for the first entry and $10 each subsequent entry. Fees should be paid by the PayPal gateway on the entry website. Credit and debit cards can be used on this gateway.
If entry payments are not received by the deadline, then the submitted entries will not be accepted for judging.
Photographers of the top 20 images (5 in each category) will be notified 15 September and images printed, framed and hung by the organising. Artists may choose to pay $55 for this service to be undertaken on their part or undertake printing and framing at their own cost. Images must be ready for hanging 17:00 (AEST) 29 September 2021.
Images will be listed on sale during the exhibition at the artist's discretion. $100 of the sale will be donated to the charity the Australasian Dark Sky Alliance.
Winners for the Land Scape, Sea Scape, Sky Scape and Youth entry will be announced Thursday 30th September 2021.
People's choice will confirmed by popular vote throughout the exhibition and will be announced on Saturday 30 October, 2021.
Submissions close at 24:00 (AEST) on Wednesday, 1 September 2021. No entries will be accepted past this date.
All winners should make an effort to attend the presentation of the awards on 30 September 2021
The winning entries will be exhibited for the entire Exhibition After Dark, at the Studio, Careel Bay Marina between 30 September and 2 November, 2021.
Permission to reproduce entries for publication to promote the competition and exhibitions and dark sky-related events and activities on the northern beaches will be assumed as a condition of entry. The copyright of the image remains with the author, and we will try to ensure that the author is credited where the image is used.
All entries must be true images, faithfully reflecting and maintaining the integrity of the subject. Entries made up of composite images taken at different times and/or at different locations and/or with different cameras will not be accepted. Image manipulations that produce works that are more "digital art" than true astronomical images, will be deemed ineligible. If there is any doubt about the acceptability of an entry, then the competition organisers should be contacted, before the entry is submitted, for adjudication on the matter at the following email address: marnie@darkskytraveller.com.au
If after the judging process, an image is subsequently determined to have violated the letter and/or the spirit of the rules, then that image will be disqualified. Any prizes consequently awarded for that image must be returned to the competition organisers.
The competition judges reserve the right to reject any entry that, in the opinion of the judges, does not meet the conditions of entry or is unsuitable for public display. The judges' decisions will be final.
Submission of an entry implies acceptance of all the conditions of entry and the decisions of the competition judges.
Entries Open: 24:00 (AEST) Sunday, 11 July 2021
Entries Close: 24:00 (AEST) Wednesday, 1 September 2021
Top 20 announced: 17:00 Wednesday, 15 September 2021
Photography bump in: Midday Wednesday 29 September 2021
Exhibition Launch and Presentation of Awards: Thursday 30 September 2021
Bump out – 2 November 2021
The Overall Winner: To be judged by David Malin, Fred Watson
Category Winner: An image deemed to be the best in that category as judged by the judging panel.
"The People's Choice": This will be judged by gathering votes obtained in the exhibition venue, and online.
Category Winner: $200 – to each of the image deemed to be the best in each of the four (4) category.
"The People's Choice": $200 – will be judged by gathering votes obtained in the exhibition venue, and online.
There will be three categories of entry for the General section;
Land – capturing manmade and/or natural formations, wildlife, flora or fauna associated with the night
Sea – capturing waterways, beaches, or marine areas, sea life associated with the night.
Sky – capturing aspects of the night sky, moon, stars capes, clouds or wildlife associated with the night sky.
There is a limit of six (6) entries per category per photographer.
All entries must be taken within the Northern Beaches LGA.
The Junior Section is for photographers 18 years old or younger and feature any one of the categories.
NSW Students Perform In NAPLAN Despite Challenges
Students in Years 3, 5, 7 and 9 in NSW have achieved some of the top NAPLAN results in the country, despite disruptions caused by COVID-19 over the past 18 months.
Minister for Education and Early Childhood Learning Sarah Mitchell congratulated students for their results, after the Australian Curriculum, Assessment and Reporting Authority (ACARA), responsible for NAPLAN, released preliminary national data for 2021.
"Once again, NSW students are achieving above the national average in all five domains, at all year levels," Ms Mitchell said.
Key takeaways from 2021 NAPLAN results for NSW are:
NSW mean scores were above the national average in each test domain in all years.
NSW ranks in the top three jurisdictions by mean scores in all domains for all year levels, except in Year 9 reading.
NSW has the highest mean score in spelling and writing for Years 3 to 7.
NSW has the second-highest mean scores in numeracy for Years 3 to 9, grammar and punctuation for Years 3 to 7 and spelling in Year 9.
"Since the pandemic began last year, students have shown incredible resilience in continuing to focus on their education and adapting to new ways of learning," Ms Mitchell said
"Students are faced with the challenges of learning from home again this year and we are prepared to help students recover any ground lost during this period."
Last year, the NSW Department of Education introduced online reading and numeracy check-in assessments to help teachers understand what support students needed to get back on track after time spent learning from home.
"The feedback from schools has been extremely positive and the check-ins have continued this year," Ms Mitchell said.
Work is under way on several recommendations from the NSW Government-led review into NAPLAN.
This includes investigating the feasibility of conducting the test earlier in the year and providing the results to schools within two weeks.
New Youth Advisory Council Appointed
Twelve of the state's brightest young leaders have been appointed to the 2021-22 Youth Advisory Council, reaffirming the NSW Government's commitment to embed the voices of children and young people in its work.
Minister for Families, Communities and Disability Services Alister Henskens said the Youth Advisory Council provides young people with the opportunity to influence decisions that will create positive outcomes for their peers.
"There are many young people from all walks of life seeking to energise, lead and advocate for their generation and the best way to represent and serve our youth is to let their voice be heard," Mr Henskens said.
"Members of the Youth Advisory Council will advise the NSW Government on issues that affect young people and share their vision for the future."
Minister for Mental Health, Regional Youth and Women Bronnie Taylor said the Council will be a direct line to government on behalf of their peers and their communities.
"It is fantastic to see so many young people stepping forward so we can work together to implement their ideas and address their issues," Mrs Taylor said.
Following an extensive recruitment process that saw 585 young people aged 12 to 24 apply, the new Youth Advisory Council held its first meeting online over the weekend.
Members of the 2021-22 Youth Advisory Council include:
Mae Carroll - Grafton
Alyssa Horan - Mosman
Meika Lindsay - Royalla
Shahim Shabbir - Mount Druitt
Jayden Delbridge - Wadalba
Leila Mangos - Point Frederick
Lua Pellegrini - Toongabbie
Joe Vu - Canley Heights
David Ho - Wakeley
Katy Quinn - Lake Cargelligo
Oscar Ryan – Port Kembla
Stassi Austin – Cootamundra
Throughout their one-year term, the Youth Advisory Council will be supported by the Advocate for Children and Young People Ms Zoë Robinson.
"Every year the members of the NSW Youth Advisory Council provide practical and valuable advice to government. I look forward to working with the 2021-22 Council and supporting them in their good work," Ms Robinson said.
NESA Media Statement: HSC Major Projects
This means teachers will provide a mark or estimate for their students' major projects in:
Drama
Textiles and Design
Design and Technology
Industrial Technology
Visual Arts
Students will need to submit their projects by the
published due dates
and teachers will have until 22 October to submit marks to NESA.
When providing a mark or estimate, teachers will take into consideration any impact of COVID-19 restrictions on students' work.
Teacher provided marks will be moderated by NESA to ensure equity across the state.
The decision was made to limit the movement of NESA markers within and beyond Greater Sydney and is in line with Health advice for protecting the health and safety of everyone involved in the HSC exams.
The following major projects (that are submitted online) will continue to be marked online by NESA markers (unless an application for special consideration is made):
English Extension 2
Music 1 (compositions)
Music 2 and Extension (compositions and musicology)
Society and Culture Personal Interest Project
The Special Consideration Program is already in place for students completing language oral and performance exams across the state.
Written exams will go ahead from October 19 and NESA is working closely with NSW Health to ensure strict COVID-safe protocols are in place.
Stay Healthy - Stay Active: HSC 2021
Stay active, keep connected and look after yourself during the HSC this year!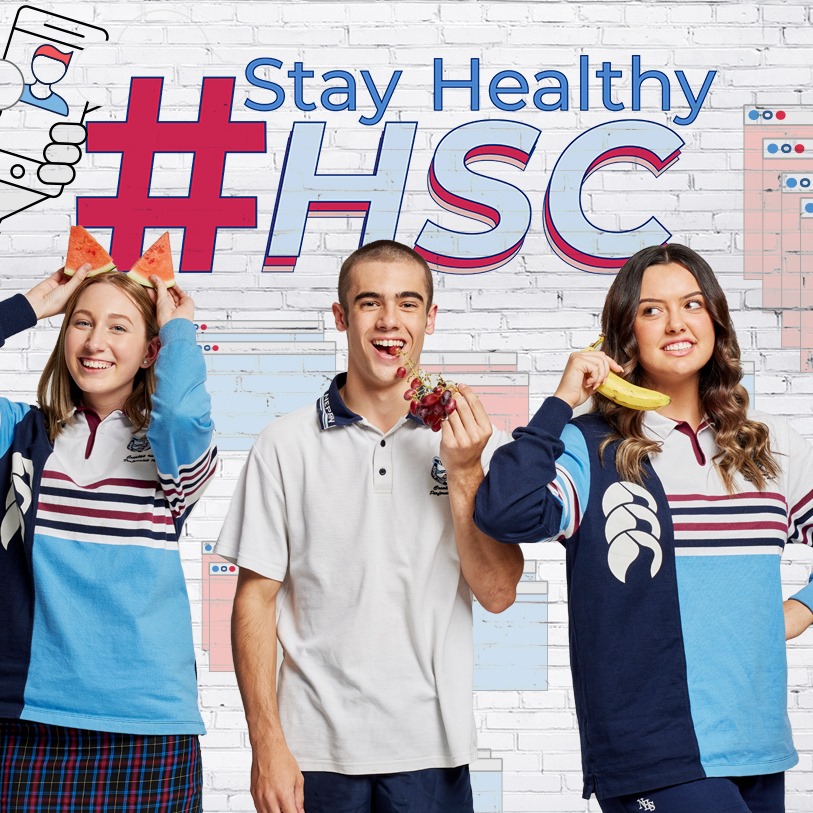 Surfing NSW Position Statement; Events
To members of the NSW surfing community,
See this as an update for our Surfing NSW position which relates to COVID-19 as of today.
As you are all aware, the COVID-19 information – not only from a state and national perspective but also on a global scale – is evolving constantly. The health and safety of our members, the wider surfing community, the Surfing NSW team and your environment are paramount; therefore we will endeavour to keep abreast of updated information and act accordingly in compliance with State and Federal Government advice as it happens.
The COVID-19 restrictions that were set on Saturday 14th August have been extended for Greater Sydney until the end of September, while stay-at-home orders for regional and rural NSW will be eased on 13th September.
Below is the latest update from the NSW Government available to Surfing NSW. Failure to comply with these current restrictions carries significant financial penalties and we would urge all surf school operators and boardrider clubs to make sure that they are compliant during this period.
All Surfing NSW staff are working remotely. Surfing NSW's working days are Monday – Friday and the office phone (02) 9093 6035 will be attended from 9 am – 5 pm on these days.
For the entire lockdown period, between now and the end of September, no one will be able to physically visit the office aligned to the Public Health Order. Please call the Surfing NSW office on (02) 9093 6035 for all information.
Woolworths Surfer Grom Comp – Kiama (postponed)- Moved to 13th -14th Nov, 2021
Woolworths Surfer Grom Comp – Coffs Harbour (postponed)- Moved to 6th – 7th Nov, 2021
Woolworths Surfer Grom Comp – Cronulla (postponed) – Moved to 4th – 5th Dec, 2021
Woolworths Surfer Groms - Northern Beaches - date to be confirmed
Australian Boardriders Battle – NSW Northern Region Qualifier – Coffs Harbour (postponed) – Moved to 18th Dec, 2021
Rip Curl GromSearch NSW Qualifier Newcastle (cancelled)
Due to the high number of competitors needing to travel from many regional areas across the state, during uncertain and unpredictable travel restrictions, the collective decision has been made to cancel the 2021 NSW event.
Surfing NSW and Rip Curl are discussing options for NSW surfers to qualify for the Rip Curl GromSearch National Final (pending covid regulations allowing a National Final to be held).
The highest priority is the health and safety of all competitors and their families, staff, and event partners, as well as the local community with all event decisions being made.
We will be offering full refunds for those who are affected by the current COVID-19 situation or cannot attend the rescheduled date, however, it is important to note that you will lose your spot once a refund has been processed. If you decide to enter the event again at a later date, you will be at the end of the waitlist.
Surfing NSW is monitoring the evolving COVID-19 situation and will provide all competitors with changes as they come to hand.
Next update is on Friday, September 10, 2021, regarding NSW events scheduled in October.
Surf Schools may wish to obtain independent legal advice and check in with their local council on your local rules and regulations on whether Surf Lessons can proceed in line with meeting the requirements under the Public Health Order.
While coaching and/or private tuition sporting activity may be considered work, it is NSW Health's strong recommendation that people remain at home and if they have to go out, it's only for essential reasons.
Outdoor public gatherings (including exercise and outdoor recreation) are limited to two people (excluding members of the same household). Exercise and outdoor recreation within their local government area or, if they need to cross into another local government area, stay within 5km of their home and do not enter a local government area of concern.
Regarding surfboard hire and retail activity – service providers must use a click and collect system. Requirements for Greater Sydney – outside of the local government areas of concern – can be found here and for the remainder of regional and rural NSW here.
No surfing competitions or club rounds can be held as the NSW Government has stated residents of Greater Sydney, regional and rural NSW must stay at home unless it is for essential reasons.
There can be no community sport (whether training or a match).
Surfing NSW does not administer the Public Health Act or have enforcement powers under the Public Health Order and, consequently, we are not able to comment as to its interpretation or application.
Everyone's circumstances are different and people will need to make their own decisions to determine if the activity fits within restrictions. People should take a common-sense approach when considering whether their reason is reasonable and be prepared to explain their reason to NSW Police if asked.
https://www.sport.nsw.gov.au/covid-19-information#advice-metro
We will keep you informed the best we can as the uncertainties of the COVID-19 restrictions in New South Wales constantly change.
Her Wave: Her Wellness Experiences (Surf and Group Mindset Coaching)All Her Wellness events have been cancelled and postponed until further notice.
Surfers Rescue 24/7 – Based on the current Public Health Order, no Surfers Rescue 24/7 courses will take place until further notice
Emily Gallops Into TAFE NSW And Makes A Flying Start To Equine Career
A rising star of the local show jumping scene has leapt into a TAFE NSW course while still at high school in a bid to turn her passion into a career.
Emily Quodling, a year 11 student at Snowy Mountains Grammar, spends a period each school day undertaking a Statement of Attainment towards a Certificate III in Performance Horse through TAFE NSW Goulburn.
The talented 16-year-old has been a competitive show jumper from a young age, representing NSW in the Australian Interschools Championships and winning a swag of blue ribbons in local events.
But it was her desire to forge a career with competitive horses that led her to enrol in the TAFE NSW TVET course, which blends both theory and practical units and enables high school students to get credit towards a Certificate III in Performance Horse.
Australia's equine industry employs about 26,000 people and contributes approximately $5 billion annually to the economy.
"I wanted a subject I was passionate about and could engage with at school, and this TAFE NSW course was the perfect fit," Emily said.
"I really want to work with horses every day for the rest of my life and maybe go overseas and work as a strapper for a show jumping stable.
"This course is giving me the practical skills to do just that."
Units in the course include horse behaviour, basic handling, horse welfare and prepping horses for competition or sale.
Ms Quodling described the personalised tuition from her TAFE NSW teacher as "amazing".
TAFE NSW equine teacher Linda Molloy said there were multiple career opportunities available for well-trained TAFE NSW performance horse graduates,
"The industry is growing and there are certainly plenty of jobs out there for our graduates," Ms Molloy said.
"The Certificate III in Performance Horse gives graduates the ability to move laterally in the industry and explore lots of different job opportunities."
The Certificate III in Performance Horse is offered at both TAFE NSW Goulburn and Moss Vale, with semester two enrolments now open.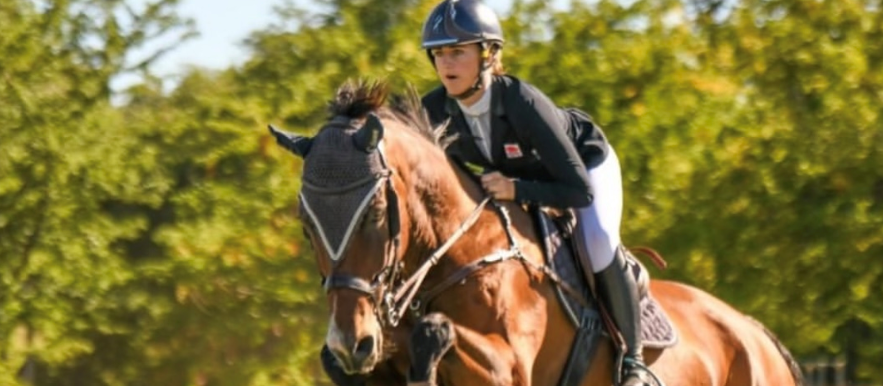 Local teen Emily Quodling is hoping to turn her passion for equestrian into a career, with the help of TAFE NSW.

TAFE Fee-Free Online Courses Available For 16-24 Year Olds
The JobTrainer program provides young people and job seekers with low cost and fee-free* training courses to help you develop new skills, improve job prospects and kickstart your career. JobTrainer's fee-free training programs are available in various industries and include full qualifications and skillsets.
TAFE NSW fee-free* JobTrainer short courses (Statement of Attainment – SOA), certificates and diplomas are currently open for enrolment, so you can enrol now and upskill faster. Exciting new training courses are being added all the time, so check back regularly.
*Eligibility criteria apply.
To be eligible for a fully subsidised place you must meet Smart and Skilled eligibility guidelines which are:
live or work in NSW
be an Australian Citizen, a permanent resident, a New Zealand citizen, or a humanitarian visa holder
have left school
AND meet one of the following criteria:
aged from 16 - 24 inclusive, or
in receipt of a Commonwealth Government benefit, or
an unemployed person, or
people expected to become unemployed
The Magpie Whisperer Of Magpie Manor
Ships Of Science
Australian Antarctic Division: August 24, 2021
New Antarctic icebreaker RSV Nuyina embodies more than a century of Australian maritime history in the Southern Ocean.
Australian Antarctic Division General Manager responsible for the icebreaker project, Rob Bryson, said every ship that is designed for a national Antarctic program is based on what's come before.
"This ship is a significant milestone in Australia's interaction and endeavours in Antarctic history, because it represents all of the knowledge and technology that's been used over those hundred years," he said.
Since Douglas Mawson sailed on SY Aurora, ships have been critical to Australia's scientific research in the Antarctic region.
The wooden steam yacht enabled construction of the first Australian base in Antarctica, at Cape Denison in 1912, and scientific discoveries that continue to inform contemporary science.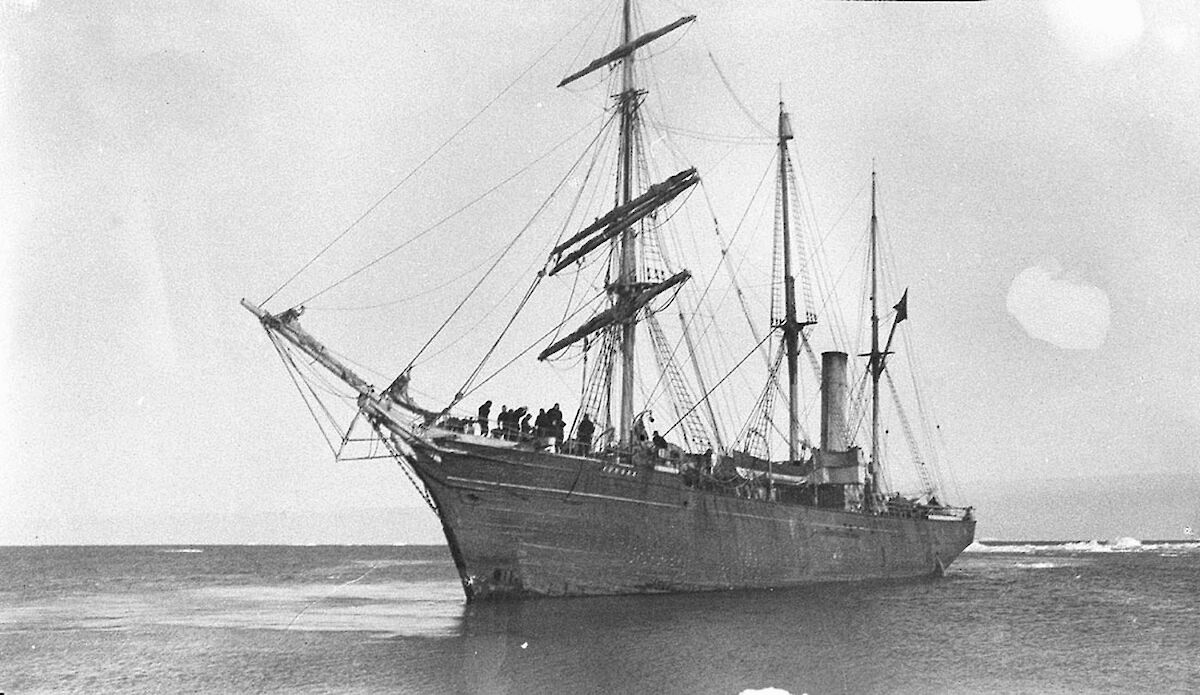 SY Aurora in Antarctica - SLNSW photo
The J. Lauritzen Line MV Dan ships from Denmark were synonymous with the early years of ANARE (Australian National Antarctic Research Expeditions), after its formation in 1947.
In 1954, Kista Dan helped establish Australia's first modern Antarctic research station at Mawson, followed by our second Antarctic station at Davis in 1957, and research stations on Heard and Macquarie islands.
From 1957-1962, Kista's sister ships, Thala Dan and Magga Dan, supported Australia's Antarctic program.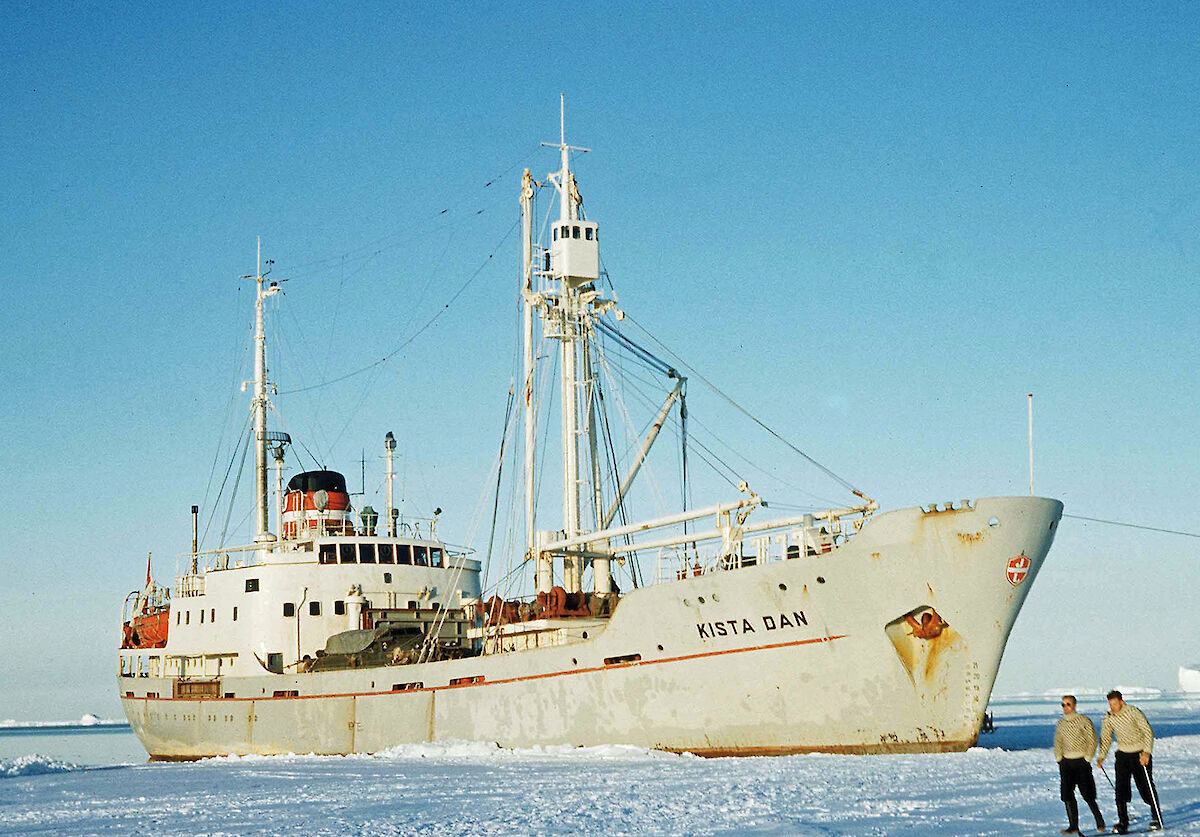 Kista Dan in 1954 - Photo: Phillip Law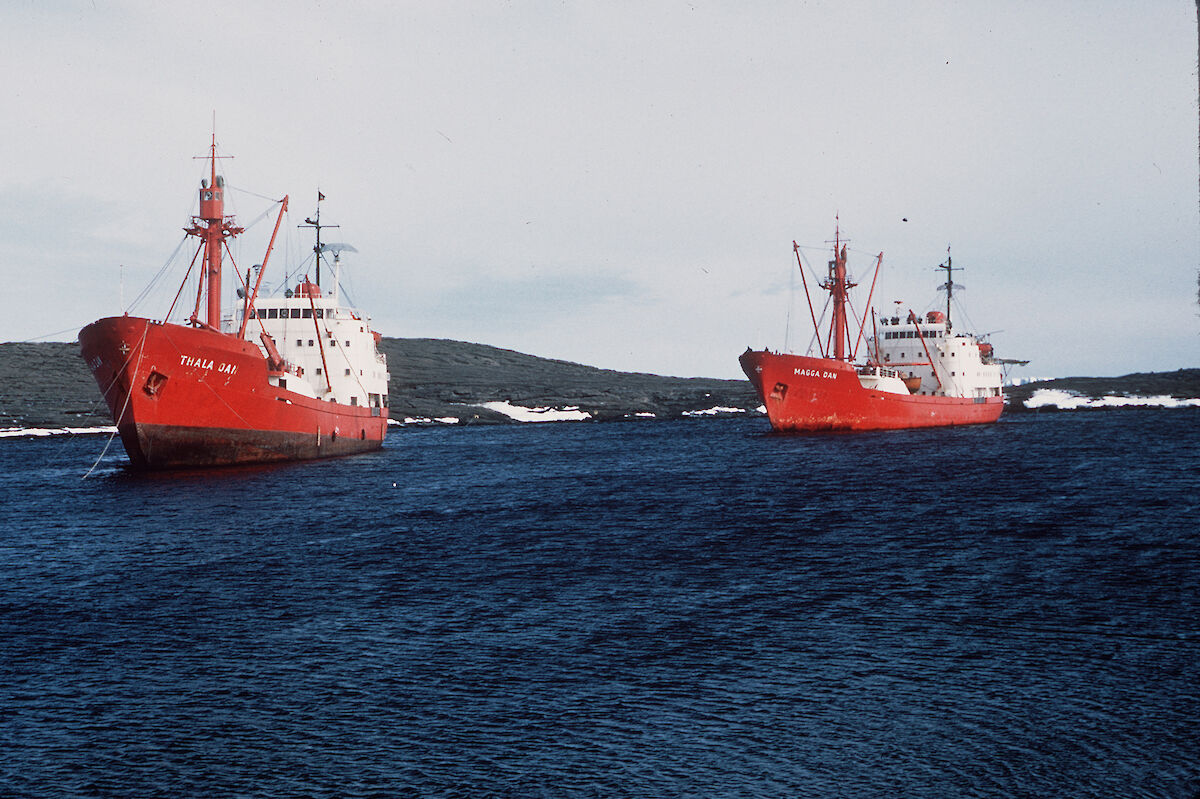 Magga Dan and Thala Dan in 1961 - Photo: William Young
The much-loved Nella Dan, which served for 26 years from 1962-1987, set the standard for polar vessels at the time, and was critical to the development of Australia's modern Antarctic and Southern Ocean marine science program.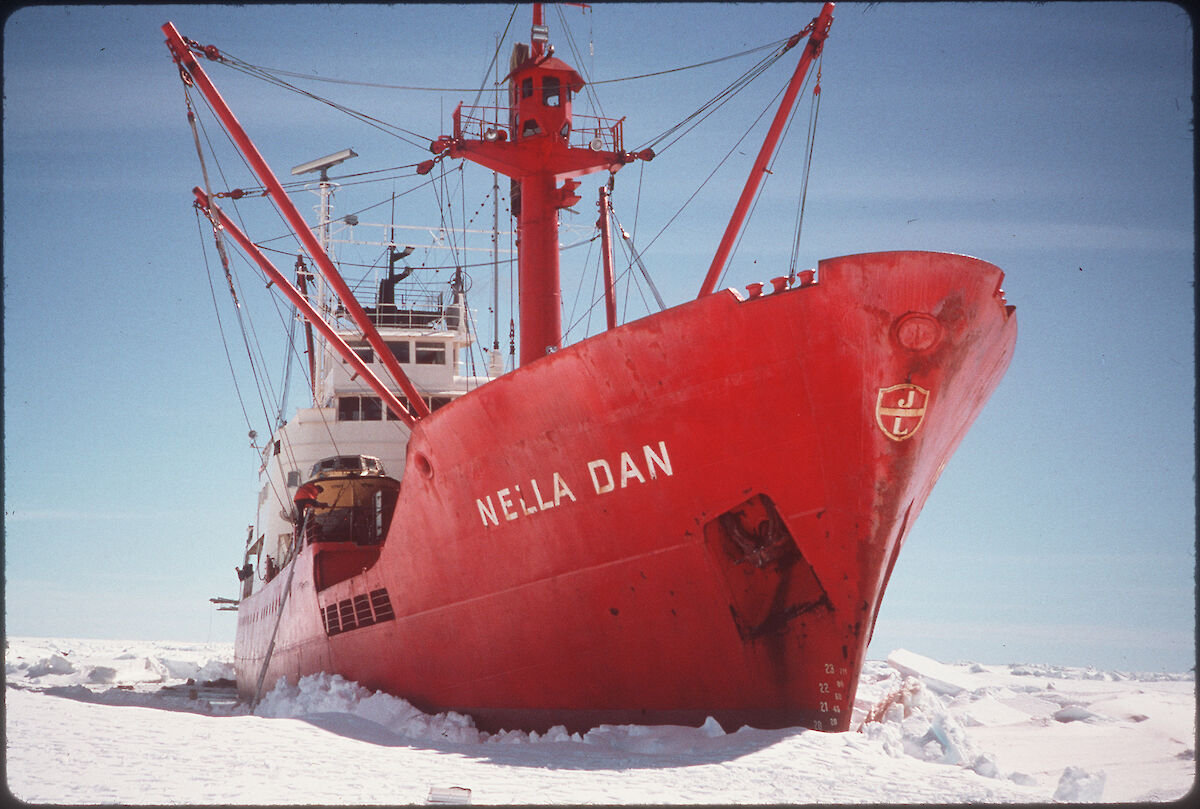 Nella Dan in 1977 - Photo: AAD
This included major contributions to our understanding of ocean basins between Australia and Antarctica.
But in 1987, tragedy struck on Macquarie Island.
Nuyina Science Coordination Manager, Jono Reeve, was on the island at the time.
"Nella Dan got blown ashore in a rapid change of weather that blew the ship ashore whilst it was refuelling the station," Mr Reeve said.
"She was a small vessel with only a single propeller and no thrusters, and a dragging anchor in that situation makes it very difficult very quickly.
"I was still fairly junior in those days but I know there was a lot of heartache and financial calculation being done, and I'm afraid the owners of the ship reached the conclusion that they couldn't tow it all the way back to Singapore for repair and they had to take it offshore and sink it, which was a sad day for many people. There were a lot of tears shed."
With a rebuilding program underway at Australia's Antarctic stations in the 1980s, ANARE needed a ship with a large cargo capacity to transport supplies. The MV Icebird was custom-made for the job and entered service in 1984.
In 1996 it was renamed MV Polar Bird by new owners, and worked for a short time alongside the first purpose-built research and resupply vessel for the modern Australian Antarctic Program – the Aurora Australis.
Launched on 18 September 1989, the Aurora Australis provided "an amazing new world-leading capability".
"All these capabilities that people had dreamed of for some time and all these things we wanted to do we could now do and plan to do and work out ways to do new things that we hadn't ever done before," Mr Reeve said.
"Those early science voyages were just a buzz with people blinded by the science and the interest in what they were doing and the capabilities of the ship to do all this amazing research. It was a very exciting time."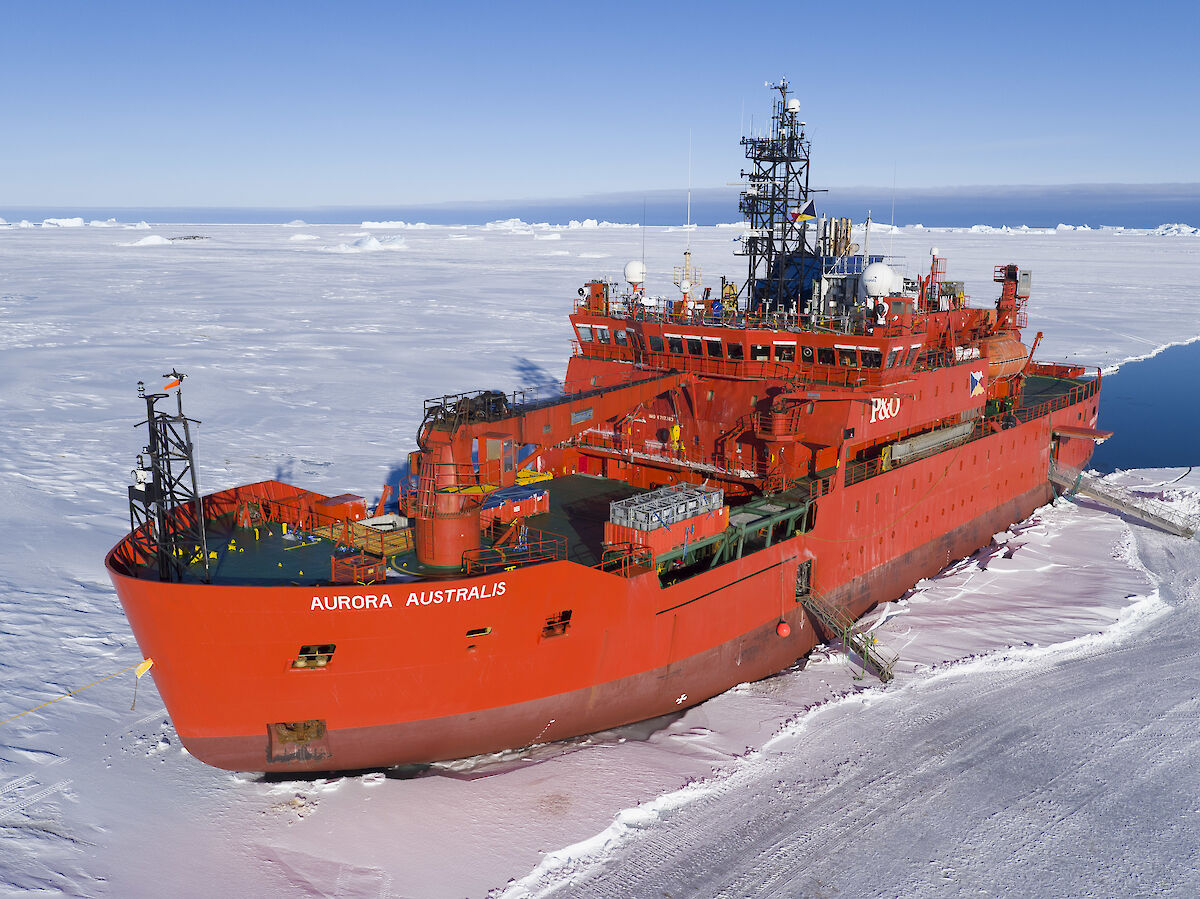 Aurora Australis - Photo: Doug Thost
Australia farewelled the Aurora Australis in 2020 after 31 years of service. The ship carried more than 14,000 expeditioners on over 150 scientific research and resupply voyages.
Australia is now looking forward to welcoming the world's most advanced scientific icebreaker – RSV Nuyina.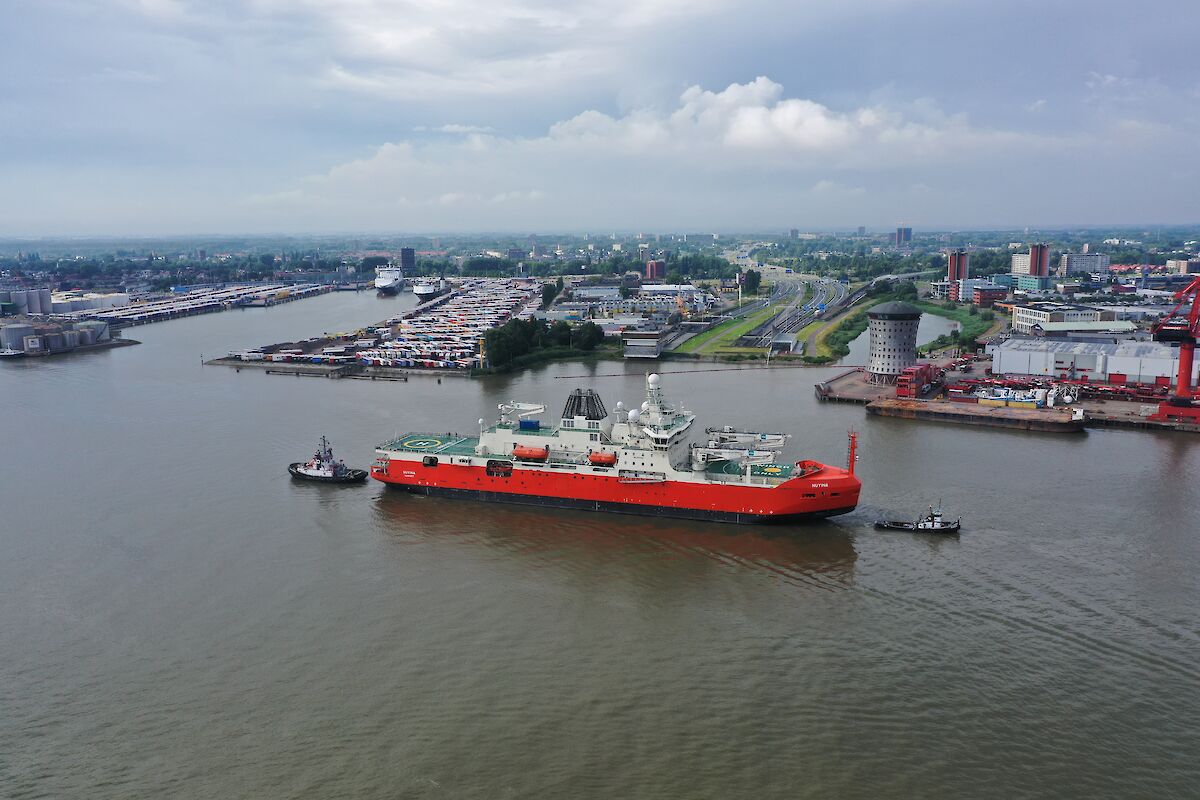 RSV Nuyiuna August 2021 - Photo: AAD

After 100 years of building our polar knowledge and technology, Australian Antarctic Division Director, Kim Ellis, is excited by the promise the new ship holds for Australia's Antarctic science program.
"It's a truly remarkable ship," Mr Ellis said.
"It's a Swiss army knife of maritime capabilities. It will be the most complete and powerful scientific research vessel in the ocean when it arrives here, and it will revolutionise the way we deliver station support and science in the Southern Ocean and Antarctica."
Mawson Airdrop
Delivered in the dark, high from the sky, an airdrop by the Royal Australian Air Force sends critical supplies to Australia's Mawson research station in Antarctica.
Volcanic Eruptions May Have Spurred First 'Whiffs' Of Oxygen In Earth's Atmosphere
A new analysis of 2.5-billion-year-old rocks from Australia finds that volcanic eruptions may have stimulated population surges of marine microorganisms, creating the first puffs of oxygen into the atmosphere. This would change existing stories of Earth's early atmosphere, which assumed that most changes in the early atmosphere were controlled by geologic or chemical processes.
Though focused on Earth's early history, the research also has implications for extra-terrestrial life and even climate change. The study led by the University of Washington, the University of Michigan and other institutions was published in August in the Proceedings of the National Academy of Sciences.
"What has started to become obvious in the past few decades is there actually are quite a number of connections between the solid, non-living Earth and the evolution of life," said first author Jana Meixnerová, a UW doctoral student in Earth and space sciences. "But what are the specific connections that facilitated the evolution of life on Earth as we know it?"
In its earliest days, Earth had no oxygen in its atmosphere and few, if any, oxygen-breathing lifeforms. Earth's atmosphere became permanently oxygen-rich about 2.4 billion years ago, likely after an explosion of lifeforms that photosynthesize, transforming carbon dioxide and water into oxygen.
But in 2007, co-author Ariel Anbar at Arizona State University analysed rocks from the Mount McRae Shale in Western Australia, reporting a short-term whiff of oxygen about 50 to 100 million years before it became a permanent fixture in the atmosphere. More recent research has confirmed other, earlier, short-term oxygen spikes, but hasn't explained their rise and fall.
In the new study, researchers at the University of Michigan, led by co-corresponding author Joel Blum, analysed the same ancient rocks for the concentration and number of neutrons in the element mercury, emitted by volcanic eruptions. Large volcanic eruptions blast mercury gas into the upper atmosphere, where today it circulates for a year or two before raining out onto Earth's surface. The new analysis shows a spike in mercury a few million years before the temporary rise in oxygen.
"Sure enough, in the rock below the transient spike in oxygen we found evidence of mercury, both in its abundance and isotopes, that would most reasonably be explained by volcanic eruptions into the atmosphere," said co-author Roger Buick, a UW professor of Earth and Space Sciences.
Where there were volcanic emissions, the authors reason, there must have been lava and volcanic ash fields. And those nutrient-rich rocks would have weathered in the wind and rain, releasing phosphorus into rivers that could fertilize nearby coastal areas, allowing oxygen-producing cyanobacteria and other single-celled lifeforms to flourish.
"There are other nutrients that modulate biological activity on short timescales, but phosphorus is the one that is most important on long timescales," Meixnerová said.
Today, phosphorus is plentiful in biological material and in agricultural fertilizer. But in very ancient times, weathering of volcanic rocks would have been the main source for this scarce resource.
"During weathering under the Archaean atmosphere, the fresh basaltic rock would have slowly dissolved, releasing the essential macro-nutrient phosphorus into the rivers. That would have fed microbes that were living in the shallow coastal zones and triggered increased biological productivity that would have created, as a by-product, an oxygen spike," Meixnerová said.
The precise location of those volcanoes and lava fields is unknown, but large lava fields of about the right age exist in modern-day India, Canada and elsewhere, Buick said.
"Our study suggests that for these transient whiffs of oxygen, the immediate trigger was an increase in oxygen production, rather than a decrease in oxygen consumption by rocks or other nonliving processes," Buick said. "It's important because the presence of oxygen in the atmosphere is fundamental -- it's the biggest driver for the evolution of large, complex life."
Ultimately, researchers say the study suggests how a planet's geology might affect any life evolving on its surface, an understanding that aids in identifying habitable exoplanets, or planets outside our solar system, in the search for life in the universe.
Other authors of the paper are co-corresponding author Eva Stüeken, a former UW astrobiology graduate student now at the University of St. Andrews in Scotland; Michael Kipp, a former UW graduate student now at the California Institute of Technology; and Marcus Johnson at the University of Michigan. The study was funded by NASA, the NASA-funded UW Virtual Planetary Laboratory team and the MacArthur Professorship to Blum at the University of Michigan.
Jana Meixnerová, Joel D. Blum, Marcus W. Johnson, Eva E. Stüeken, Michael A. Kipp, Ariel D. Anbar, Roger Buick.
Mercury abundance and isotopic composition indicate subaerial volcanism prior to the end-Archean "whiff" of oxygen.
Proceedings of the National Academy of Sciences, 2021; 118 (33): e2107511118 DOI:
10.1073/pnas.2107511118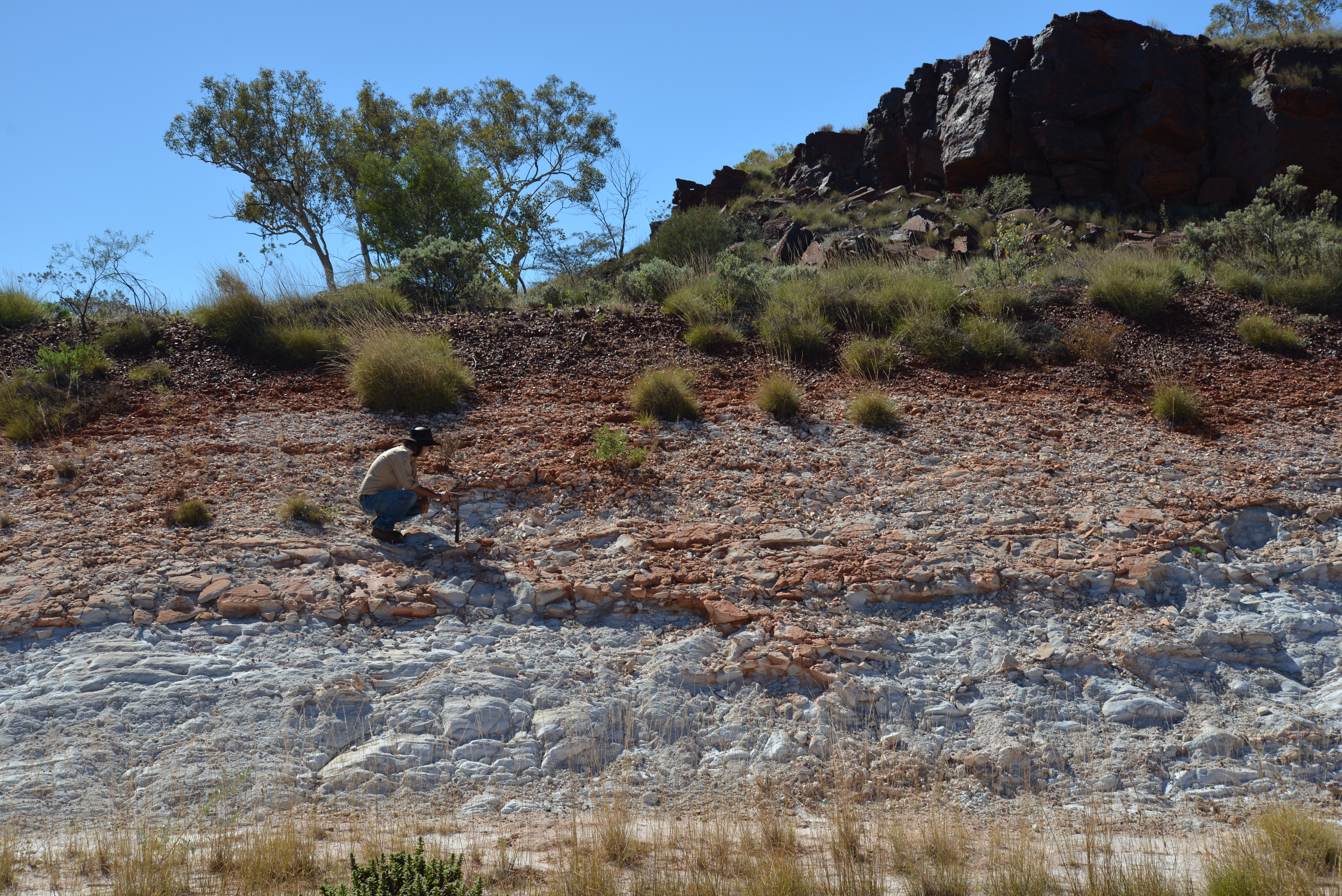 Roger Buick in 2004 at the Mount McRae Shale in Western Australia. Rocks drilled near here show "whiffs" of oxygen occurred before the Great Oxidation Event, 2.4 billion years ago. New analyses show a slightly earlier spike in the element mercury emitted by volcanoes, which could have boosted populations of single-celled organisms to produce a temporary "whiff" of oxygen.Roger Buick/University of Washington

Modelling Highlights Risk In Australia's National COVID Plan
Australia's National Plan to relax COVID-19 restrictions puts too many lives at risk and could hamper thousands more Australians with ongoing illness, according to new modelling from researchers.
The researchers argue that at least 90 per cent of all Australians, including children, must be vaccinated against COVID-19 before fully relaxing public health measures and opening the international border.
Professor Quentin Grafton from The Australian National University, Dr Zoë Hyde from the University of Western Australia and Professor Tom Kompas from the University of Melbourne examined the Australian Government's National Plan to reduce restrictions once enough adults are vaccinated.
Under the National Plan, once more than 80 per cent of adults receive two doses of COVID-19 vaccines, equivalent to approximately 65 per cent of the total population, the nation will "manage COVID-19 consistent with public health management of other infectious diseases".
Professor Grafton said the new modelling showed "we simply can't afford to do that, both in terms of lives and long-term illness from COVID".
"We found substantial morbidity and mortality is likely to occur if the Australian Government sticks to the National Plan," he said.
"Our modelling shows if 70 per cent of Australians over 16 years of age are fully vaccinated, with a 95 per cent vaccination level for those aged 60 years and over, there could eventually be some 6.9 million symptomatic COVID-19 cases, 154,000 hospitalisations, and 29,000 fatalities.
"And assuming 80 per cent vaccination coverage for only those over 16, as per the National Plan, there could be approximately 25,000 fatalities and some 270,000 cases of long COVID.
"In contrast, and if children are also fully vaccinated, national fatalities for all age groups would be reduced to 19,000 with 80 per cent adult vaccination coverage. This would fall to 10,000 at a 90 per cent adult vaccination coverage.
"Children also directly benefit from vaccination. If we could achieve 75 cent vaccination coverage among children and adolescents, we could prevent 12,000 hospitalisations in these age groups."
The researchers argue four key steps must be taken before "exposing Australians to uncontrolled COVID-19".
These include:
vaccinating both children and adolescents;
reaching 95 per cent full vaccination among people 60 and older as well as other vulnerable groups, including Aboriginal and Torres Strait Islanders;
giving an mRNA booster shot to all Australians vaccinated with AstraZeneca, as well as a booster shot to those vaccinated with an mRNA vaccine, when appropriate; and
reaching more than 90 per cent vaccination coverage among all Australians.
"The consequences of prematurely and fully relaxing public health measures to suppress COVID-19, even after vaccinating 80 per cent of adults, would likely be irreversible, and unacceptable to many Australians," Dr Hyde said.
"Even if the country achieves the four steps we are calling for, fully relaxing public health measures to eliminate community transmission could still, eventually, result in some 5,000 fatalities and 40,000 cases of long COVID.
"For all these reasons and more, it's simply too dangerous to treat COVID-19 like the flu.
"We also can't forget about our children, who can get very sick from this virus and need protection before we open up."
Professor Kompas said the Australian Government still has an opportunity to devise "a safe and affordable transition to a 'post-COVID-19' era".
"Our projections of hospitalisations and fatalities would have been even worse if we had used the higher preliminary estimates of the increased virulence of the Delta variant," he said.
"This means our projections likely represent a lower estimate of the cumulative public health outcomes of fully relaxing public health measures at Phase D of the National Plan, or sooner, if outbreaks are not effectively suppressed or eliminated.
"If National Cabinet revises its strategy to include our four vaccination steps, many lives will be saved, and many more, including children, will not suffer from debilitating long COVID."
The modelling from Professor Grafton, Dr Hyde and Professor Kompas is available online as a pre-print publication. Read an analysis article by the three researchers about their findings and proposed four-step national COVID-19 response at Policy Forum.
New Method Improves Detection Of Harmful Microscopic Parasites In Water
UNSW engineers have identified a new simpler method to detect tiny microbes in water which cause significant health risks and potentially even death.
Research by Professor Ewa Goldys, from UNSW's Graduate School of Biomedical Engineering, and her team shows that ultrasensitive CRISPR technology can identify the presence of Cryptosporidium parvum in samples on site and using simple equipment.
Cryptosporidium is a microscopic parasite that can cause serious gastrointestinal disorders, and is especially widespread in locations where water sources may be contaminated by animals, both wild and domestic. Long periods of drought followed by heavy rain, becoming ever more typical in Australia, often leads to increased contamination of our waterways.
The new technology also has the potential to be developed further to improve detection of other bacteria and viruses, including possible identification of COVID-19 in wastewater samples.
Until now, detecting Cryptosporidium most commonly requires the use of expensive laboratory equipment, specialised microscopes and skilled training to identify the microbe in a water sample.
But in a paper co-authored by Professor Goldys, and published in Water Research, a new method is proposed which is cheaper, easier to carry out and requires little or no special training to administer and analyse the results.
That is because the system produces a distinctive fluorescent glow in the water sample when Cryptosporidium is found.
The research shows how identification of even a single microorganism within a given sample is possible. This is important, given the fact that as little as two such microbes are believed to be capable of causing serious infection.
Prof. Goldys said: "This new method lowers the cost of water testing and makes it more broadly available. We hope to make water testing much faster, and much cheaper.
"That is a benefit to everybody, wherever they live in the world, because it makes the technology more widely accessible.
"In addition, we believe this technology could be applied to the detection of Covid-19, which currently takes up to 11 hours to get results from wastewater samples – much of which is often time spent transporting the sample to the lab where all the specialised equipment is located.
"Our system gives results for Cryptosporidium in just two-and-a-half hours and we hope this is a new technology that can be easily applied at the site where water samples are being taken.
"The aim is to get further funding for additional research into the way we may be able to adapt this for Covid-19 detection."
The work by Prof. Goldys and her team – including Professor Graham Vesey, Yi Li, Fei Deng and Tim Hall – uses CRISPR technology that can detect specific proteins on the surface of the Cryptosporidium microbe (known as an oocyst) and then bind onto it.
When a fluorescent agent is added to the reaction mixture, which is then combined with water samples, the result is a clear signal which can be detected by a standard plate reader.
These plate readers are suitable for large-scale screening of multiple samples simultaneously, thus making the detection process faster and more efficient.
The CRISPR/Cas12a-based system can produce results in around 2.5 hours, at a maximum sensitivity down to a single Cryptosporidium oocyst per millilitre.
"Although the pathogen can be very sparse in the water, it's still very dangerous because ingesting just a few can make you sick," Prof. Goldys says.
"The current system using microscopy is very tricky and also very time-consuming. This new method makes it quicker and easier."
Mental Health Of Young Adults 'Most Affected' By COVID-19 Restrictions
Findings from UNSW research highlight different age groups urgently need targeted mental health responses.
A new study by academics at UNSW Business School, UNSW Science, and Asia University finds the mental health of young adults aged 18 to 34 is the most affected by restrictions associated with COVID-19.
Published in
Translational Psychiatry
, the study of 6475 participants shows 50 per cent of young adults surveyed in the US report feeling moderate mental distress. This is above the average prevalence of 37 per cent, and well above the less than 25 per cent of people over 65, who demonstrate feeling mental distress as a result of COVID-19.
The lead author, Dr Elvira Sojli, an Associate Professor of Finance and Scientia Fellow Alumni in the School of Banking and Finance at UNSW Business School, says this is a surprising result for the researchers.
"The long-term effects and death rate of COVID-19 is highest among those over 60," she says. "Also, evidence from previous pandemics, such as MERS and SARS, shows higher rates of mental distress among older adults."
Dr Sojli co-authors the study alongside Associate Professor Wing Wah Tham of UNSW Business School, Scientia Professor Richard Bryant of UNSW Science, and the late Professor Michael McAleer of Asia University (Taiwan). She suggests several reasons why the younger cohorts show higher levels of mental distress in the study.
"Younger people rely more on mobility for social interaction, travel, and leisure activities, and the loss of these activities adversely impacts on mental health," she says.
Pounding hearts and nausea: How do the researchers track mental distress?
The study examines the effects of restrictions using data from the US probability-based survey, Covid-19 Household Impact Survey. This survey was conducted by the National Opinion Research Center (NORC) at the University of Chicago in April, May, and June 2020.
The survey asked participants about their individual mental distress during the lockdown period, for example how often in the past week they experienced symptoms such as feeling 'hopeless about the future' or 'lonely' or 'physical reactions such as sweating, trouble breathing, or a pounding heart when thinking about your experience with the coronavirus pandemic'.
The UNSW authors then use these responses to create a Psychological Distress Scale, with higher scores indicating higher mental distress. This is then compared with self-reported previous mental health diagnoses.
The Covid-19 Household Impact Survey also included questions around whether respondents had personal plans affected by the restrictions, about their current employment, likely future job prospects, and their physical health.
"While the data is representative of the US population, it gives us insights that are generally applicable to other groups of people," says Dr Sojli.
'Poor physical health' another likely contributing factor to distress
The findings from the UNSW study show that, as well as young adults exhibiting higher levels of mental distress as a cohort, other correlations include better physical health with lower levels of mental distress, with an individual with poor physical health being five times more likely to feel moderate mental distress.
Older men are also more likely than older women to exhibit moderate mental distress, (though there was seemingly no effect for young adults), and white, non-Hispanic young adults are more likely to demonstrate moderate mental distress, compared to respondents who were Asian.
Could the argument be made for the younger generation being more mental health literate, and therefore more aware of their symptoms? Dr Sojli says this is not the case, based on the data collected.
"Respondents were asked about prior mental health issues," she says. "There didn't seem to be big differences across age groups on that, indicating that older people are not shy about mental health issues."
What lessons are there for Australia from the study?
While the research uses data from the US, the researchers say there are several learnings here for Australia.
"The lessons are very clear," says Dr Sojli. "The US did not have as strict a lockdown, compared to Victoria, and in NSW in recent months, and we still saw a large impact on the mental health of younger people in the US. The learnings we get from this data can certainly be applied to other countries outside of the US, like Australia.
"The Australian federal and state governments need to think harder about how to deliver mental health support. Age-group specific policies and preventative actions are necessary and need to be drawn up."
There is also a lack of COVID-19 related mental health data being collected in Australia, with the level of comprehension and representation shown in the COVID-19 Household Impact Survey. Indeed, studies in countries such as Germany are collecting information on COVID-19 and mental health.
"The Australian census collection was a missed opportunity on this front," says Dr Sojli. "There ought to have been a few questions on mental health in the census, to allow for an understanding of the situation in the country."
The authors say as well as underlining the need for differentiated and targeted mental health responses to the mental health effects of COVID-19 by age groups, the study demonstrates the need for preventative actions that reduce specific mental health burdens during the pandemic, such as impacts of social restrictions or job stress on younger people.
"There is also the need to switch from individual-based approaches to population-wide screening aimed specifically at identifying people with elevated levels of risk," says Dr Sojli. "And our results highlight that it is imperative to focus initially on the younger age cohorts."
The Royal Society Awards Michelle Simmons The Prestigious Bakerian Medal
The internationally renowned UNSW Scientia Professor is recognised for creating the field of atomic electronics.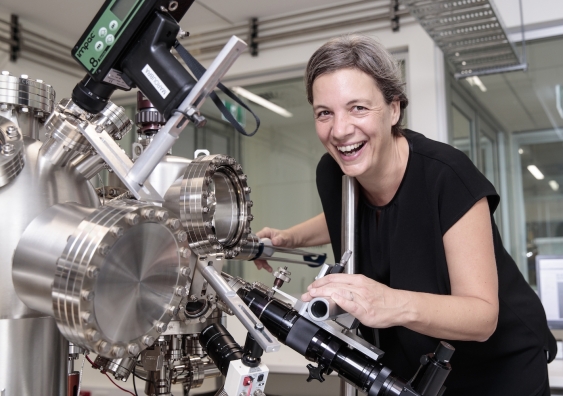 The Royal Society of London has awarded Scientia Professor Michelle Simmons the prestigious Bakerian Lecture, which was first delivered in 1775. Photo: UNSW.
Scientia Professor Michelle Simmons AO at UNSW Science has been awarded the 2021 Bakerian Medal and Lecture, the premier lecture in physical sciences, by the Royal Society of London. The honour is in recognition of her "seminal contributions to our understanding of nature at the atomic-scale by creating a sequence of world-first quantum electronic devices in which individual atoms control device behaviour".
Professor Simmons says few things have given her greater pleasure than hearing she was awarded the Bakerian Medal and that she will give the Bakerian Lecture.
"The Bakerian Medal means a great deal to me. The previous winners have been some truly inspirational individuals," she says.
"I was told the great news on my birthday, and one of my personal heroes, Michael Faraday, was an early recipient. Physics is, if nothing else, an empirical science and I am really looking forward to sharing some of the exciting work that's currently happening in our laboratories."
Professor Simmons says it isn't always easy being a scientist.
"We all have our failings and prejudices. Even with the most careful adherence to the scientific method, it's difficult to see the world as it truly is. One has to be systematic and observant of the details. This takes a certain amount of bloody-mindedness and grit.
"For those of us who choose to make a career out of doing this, it's uplifting to be reminded that one is part of a chain of fellow enquirers all seeking to understand the world as it really is."
UNSW Deputy Vice-Chancellor, Research and Enterprise, Professor Nicholas Fisk congratulated Professor Simmons on this outstanding accolade.
"Michelle is internationally renowned for creating the field of atomic electronics, pioneering new technologies to build computing devices in silicon at the atomic scale. Her team is at the forefront of a global race to develop a quantum computer in silicon.
"She is not only one of the very few researchers lauded with Fellowship of the Royal Society, she has now been awarded its prestigious lectureship, first delivered in 1775. This etches her name among the global greats of physical science."
UNSW Dean of Science, Professor Emma Johnston, endorsed Professor Fisk's tribute.
"We are immensely proud of our quantum computing researchers and Professor Simmons represents an exemplar of this extraordinary team. In her research, she has pioneered technology to construct computing hardware at an unprecedented scale, out of individual atoms.
"Her goal of realising a practical quantum computer is the next frontier in semiconductor physics and is likely to transform computing in the 21st century just as the classical transistor did in the 20th century."
Professor Simmons is the founder of Australia's first quantum computing company, Silicon Quantum Computing. She is also Director of the Australian Research Council Centre of Excellence for Quantum Computation and Communication Technology (CQC2T) at UNSW Sydney.
She has been recognised by the American Computer Museum as a pioneer in quantum computing, awarded the US Feynman Prize in Nanotechnology and was named the 2017 L'ORÉAL-UNESCO Asia-Pacific Laureate in the Physical Sciences. In 2018, Professor Simmons was named Australian of the Year and was admitted as a Fellow to the Royal Society of London. She was the inaugural Editor-in-Chief of Nature Quantum Information and is currently Chair of the American Physical Society Division of Quantum Information.
Professor Simmons says she has undertaken research at three institutions: the University of Durham in the UK where she did her PhD, the Cavendish Laboratory at the University of Cambridge and UNSW Sydney.
"I have spent the last two decades at UNSW where I have developed a large team and been given the freedom to take risks. Here I have really come to appreciate the human side of undertaking research and the importance of building specialised teams with diverse expertise. I am very proud of all my team members past and present and delight in watching what they go on to achieve."
The Royal Society's Bakerian lectureship was established through a bequest by Henry Baker FRS (PDF) and began in 1775. The silver gilt medal is awarded annually and is accompanied by a gift of £10,000.
New Discovery Pinpoints The 'Golden Window' For IVF Success
Researchers have found a way to better pinpoint the "golden window" when a womb is ready for pregnancy, in a discovery that could help boost IVF success rates.

It's long been known that correctly timing an embryo transfer is critical to the chance of achieving pregnancy.

Identifying the right moment in a woman's cycle with absolute precision remains a challenge however, contributing to low IVF success rates, which remain on average under 50%.

But now RMIT University researchers may have found a way forward, by identifying a Teflon-like molecule that makes the surface of the womb slippery and prevents embryos from implanting.
The team discovered that the levels of this molecule on the womb's surface decrease at a certain point in the menstrual cycle.
This allows the womb to become stickier, opening the "golden window" for pregnancy success.
Previously, scientists believed implantation hinged on molecules that actively promoted the adhesion of an embryo to the wall of the uterus.
Lead researcher Professor Guiying Nie said the team's discovery changed long-held scientific thinking about embryo implantation.
"We've been looking for something that helps embryos stick when the vital part of the puzzle turned out to be a slippery molecule that has the opposite effect -- it prevents them from sticking," she said.
The research found a significant difference in IVF success rates when embryos were transferred while this molecule was present or absent on the surface of the uterus.
"Every embryo is precious for families struggling with infertility, so getting the timing right is critical," said Nie, who leads the Implantation and Pregnancy Research Laboratory in the School of Health and Biomedical Sciences at RMIT.
"We hope with further development our discovery could help clinicians identify precisely when each patient has the greatest chance of achieving pregnancy, delivering fully personalised IVF treatment."
The findings, published in the journals Fertility and Sterility and Human Reproduction, could have significant implications for IVF treatment and success rates.
Pregnancy success rates
The retrospective clinical study, co-designed by Nie and Professor Luk Rombauts from Monash IVF, examined levels of the anti-implantation molecule, known as podocalyxin (PCX), in the endometrium of 81 women undergoing IVF treatment.
A biopsy of the uterus was taken at the mid-luteal phase (about seven days after ovulation) of the women's menstrual cycle, one full cycle before a frozen embryo was transferred.
While the women with low levels of PCX had a 53% pregnancy success rate, those women where the molecule had not been reduced had a success rate of just 18%.
Rombauts said measuring levels of PCX at the mid-luteal phase can be used as a screening test but it could also indicate a reason for infertility, making the molecule a potential target for treatment.
"These findings offer a promising path for us to both improve IVF success rates and potentially treat an underlying cause of infertility," he said.
The research team has already begun work to better understand the role of PCX and how it is regulated in the body, with the aim of developing infertility treatments.
Nie said the analysis of this molecule could be done in a standard pathology laboratory, making it relatively cost-effective to implement a future screening test.
"The only way we can currently test for PCX is through biopsies of tissue, which cannot be taken at the time when embryos are transferred," she said.
"We need further research to develop non-invasive and real-time approaches for measuring PCX on the day of embryo transfer.
"Our hope is to deliver a simple test that can help patients and boost the precision and personalisation of IVF treatment."
A patent application has been filed for the technology, with collaborators from Monash IVF now looking to further evaluate the potential clinical applications.
The work began at the Hudson Institute of Medical Research, before Nie's team moved to RMIT in 2020.
The research was supported by the European Society of Human Reproduction and Embryology, Monash IVF, and the National Health and Medical Research Council of Australia (NHMRC). Human embryo work in Brussels was supported by Wetenschappelijk Fonds Willy Gepts.
Sophea Heng, Nirukshi Samarajeewa, Asma Aberkane, Wafaa Essahib, Hilde Van de Velde, Maxine Scelwyn, M. Louise Hull, Beverley Vollenhoven, Luk J. Rombauts, Guiying Nie.

Podocalyxin inhibits human embryo implantation in vitro and luminal podocalyxin in putative receptive endometrium is associated with implantation failure in fertility treatment.

Fertility and Sterility, 2021; DOI: 10.1016/j.fertnstert.2021.06.028
Sarah G Paule, Sophea Heng, Nirukshi Samarajeewa, Ying Li, Mary Mansilla, Andrew I Webb, Thomas Nebl, Steven L Young, Bruce A Lessey, M Louise Hull, Maxine Scelwyn, Rebecca Lim, Beverley Vollenhoven, Luk J Rombauts, Guiying Nie.

Podocalyxin is a key negative regulator of human endometrial epithelial receptivity for embryo implantation.

Human Reproduction, 2021; 36 (5): 1353 DOI: 10.1093/humrep/deab032
Volcanoes Acted As A Safety Valve For Earth's Long-Term Climate
Scientists at the University of Southampton have discovered that extensive chains of volcanoes have been responsible for both emitting and then removing atmospheric carbon dioxide (CO2) over geological time. This stabilised temperatures at Earth's surface.
The researchers, working with colleagues at the University of Sydney, Australian National University (ANU), University of Ottawa and University of Leeds, explored the combined impact of processes in the solid Earth, oceans and atmosphere over the past 400 million years. Their findings are published in the journal Nature Geoscience.
Natural break-down and dissolution of rocks at Earth's surface is called chemical weathering. It is critically important because the products of weathering (elements like calcium and magnesium) are flushed via rivers to the oceans, where they form minerals that lock up CO2. This feedback mechanism regulates atmospheric CO2 levels, and in turn global climate, over geological time.
"In this respect, weathering of the Earth's surface serves as a geological thermostat," says lead author Dr Tom Gernon, Associate Professor in Earth Science at the University of Southampton, and a Fellow of the Turing Institute. "But the underlying controls have proven difficult to determine due to the complexity of the Earth system."
"Many Earth processes are interlinked, and there are some major time lags between processes and their effects," explains Eelco Rohling, Professor in Ocean and Climate Change at ANU and co-author of the study. "Understanding the relative influence of specific processes within the Earth system response has therefore been an intractable problem."
To unravel the complexity, the team constructed a novel "Earth network," incorporating machine-learning algorithms and plate tectonic reconstructions. This enabled them to identify the dominant interactions within the Earth system, and how they evolved through time.
The team found that continental volcanic arcs were the most important driver of weathering intensity over the past 400 million years. Today, continental arcs comprise chains of volcanoes in, for example, the Andes in South America, and the Cascades in the US. These volcanoes are some of the highest and fastest eroding features on Earth. Because the volcanic rocks are fragmented and chemically reactive, they are rapidly weathered and flushed into the oceans.
Martin Palmer, Professor of Geochemistry at the University of Southampton and co-author of the study, said: "It's a balancing act. On one hand, these volcanoes pumped out large amounts of CO2 that increased atmospheric CO2 levels. On the other hand, these same volcanoes helped remove that carbon via rapid weathering reactions."
The study casts doubt on a long-held concept that Earth's climate stability over tens to hundreds of millions of years reflects a balance between weathering of the seafloor and continental interiors. "The idea of such a geological tug of war between the landmasses and the seafloor as a dominant driver of Earth surface weathering is not supported by the data," Dr Gernon states.
"Unfortunately, the results do not mean that nature will save us from climate change," stresses Dr Gernon. "Today, atmospheric CO2 levels are higher than at any time in the past 3 million years, and human-driven emissions are about 150 times larger than volcanic CO2 emissions. The continental arcs that appear to have saved the planet in the deep past are simply not present at the scale needed to help counteract present-day CO2 emissions."
But the team's findings still provide critical insights into how society might manage the current climate crisis. Artificially enhanced rock weathering -- where rocks are pulverised and spread across land to speed up chemical reaction rates -- could play a key role in safely removing CO2 from the atmosphere. The team's findings suggest that such schemes may be deployed optimally by using calc-alkaline volcanic materials (those containing calcium, potassium and sodium), like those found in continental arc environments.
"This is by no means a silver bullet solution to the climate crisis -- we urgently need to reduce CO2 emissions in line with IPCC mitigation pathways, full stop. Our assessment of weathering feedbacks over long timescales may help in designing and evaluating large-scale enhanced weathering schemes, which is just one of the steps needed to counteract global climate change," Dr Gernon concludes.
Thomas M. Gernon, Thea K. Hincks, Andrew S. Merdith, Eelco J. Rohling, Martin R. Palmer, Gavin L. Foster, Clément P. Bataille, R. Dietmar Müller.
Global chemical weathering dominated by continental arcs since the mid-Palaeozoic
. Nature Geoscience, 2021; DOI:
10.1038/s41561-021-00806-0
Exercise Maintains Normal Heart Rhythm In Patients With Atrial Fibrillation
A six-month exercise programme helps maintain normal heart rhythm and reduces the severity of symptoms in patients with atrial fibrillation, according to late breaking research presented at ESC Congress 2021.1
"The ACTIVE-AF trial demonstrates that some patients can control their arrhythmia through physical activity, without the need for complex interventions such as ablation or medications to keep their heart in normal rhythm," said study author Dr. Adrian Elliott of the University of Adelaide, Australia.
Atrial fibrillation (AF) is a heart rhythm disorder that makes the heart beat fast and irregularly. The most common symptoms are palpitations, shortness of breath, light headedness, and fatigue, which can dramatically impact quality of life. Patients have significant risks of stroke and heart failure. The global prevalence of AF is increasing rapidly and is estimated to be over 30 million people,2 while the lifetime risk of the disorder for individuals over the age of 55 may be as high as one in three.3
Exercise-based rehabilitation is recommended for patients with coronary heart disease and heart failure, but few studies have examined the benefits in AF. An observational study found that patients who gained cardiorespiratory fitness over a five-year follow-up were significantly less likely to have recurrences of AF.4 A randomised controlled trial showed that 12 weeks of aerobic interval training reduced the time spent in AF compared to usual care but the study enrolled just 51 patients and follow-up was only four weeks.5
The ACTIVE-AF trial assessed the impact of a six-month exercise programme combining supervised and home-based aerobic exercise on AF recurrence and symptom severity -- during the intervention and after a further six months of follow-up. The study included patients with short AF episodes (paroxysmal AF) or longer episodes requiring intervention to restore normal rhythm (persistent AF). Patients whose normal heart rhythm cannot be restored (permanent AF) were excluded.
The trial randomly allocated 120 patients with symptomatic AF to an exercise intervention or usual care for six months. The intervention included supervised exercise (weekly for three months then fortnightly for three months) and an individualised weekly plan to follow at home. Over the six months the target was to increase aerobic exercise up to 3.5 hours per week. Supervised sessions were typically higher intensity to raise cardiorespiratory fitness, while home-based exercise was typically a moderate intensity aerobic activity of the patient's choice (e.g. walking, indoor cycling, swimming). The usual care group received exercise advice but no active intervention. All patients received usual medical care from their cardiologist who was blinded to study group allocation.
The co-primary outcomes were AF symptom severity score and the proportion of patients with recurrent AF at 12 months. Recurrent AF was defined as episodes lasting longer than 30 seconds, undergoing an ablation intervention, or requiring ongoing anti-arrhythmic drug therapy.
The average age of patients in the study was 65 years and 43% were women. At 12 months, the AF recurrence rate was significantly lower in the exercise group (60%) compared to the control group (80%), with a hazard ratio of 0.50 (95% confidence interval 0.33-0.78; p=0.002). Dr. Elliott said: "Put simply, this means a larger number of patients in the exercise group could maintain a normal heart rhythm without needing invasive interventions or continued use of drugs."
Patients in the exercise group also had a significant reduction in the severity of their symptoms at 12 months compared to the control group. "This means that patients reported less severe palpitations, shortness of breath and fatigue," said Dr. Elliott.
He concluded: "Our study provides evidence that aerobic exercise should be incorporated into the treatment of patients with symptomatic AF. This should sit alongside the use of medications, as guided by a cardiologist, and management of obesity, hypertension and sleep apnoea. As a general guide, patients should strive to build up to 3.5 hours per week of aerobic exercise and incorporate some higher intensity activities to improve cardiorespiratory fitness."
References
1Abstract title: An exercise and physical activity program in patients with atrial fibrillation: the ACTIVE-AF randomised controlled trial.
2Chugh SS, Havmoeller R, Narayanan K, et al. Worldwide epidemiology of atrial fibrillation: A Global Burden of Disease 2010 study. Circulation. 2014;129:837-847.
3Staerk L, Wang B, Preis SR, et al. Lifetime risk of atrial fibrillation according to optimal, borderline, or elevated levels of risk factors: cohort study based on longitudinal data from the Framingham Heart Study. BMJ. 2018;360:k1453.
4Pathak RK, Elliott A, Middeldorp ME, et al. Impact of CARDIOrespiratory FITness on arrhythmia recurrence in obese individuals with atrial fibrillation. J Am Coll Cardiol. 2015;66:985-996.
5Malmo V, Nes BM, Amundsen BH, et al. Aerobic interval training reduces the burden of atrial fibrillation in the short term. Circulation. 2016;133:466-473.
Patients Helping Researchers To Advance Treatments For Prostate Cancer
Researchers at Monash University have established one of the world's largest collections of living tumours from prostate cancer patients, accelerating the testing of new treatments for prostate cancer and leading to faster patient benefit.
One of the most common cancers, prostate cancer is also one of the most difficult to study in the laboratory, with the frequently used models derived more than 40 years ago. With the establishment of the Melbourne Urological Research Alliance (MURAL), hundreds of Victorian men have generously donated samples of their cancer tissue, enabling the team to study a greater diversity of live tumours and test the efficacy of a larger variety of therapies for their ability to stop tumour growth.
The PDX collection (patient-derived xenografts), developed by a multidisciplinary consortium and led by Professor Gail Risbridger and Associate Professor Renea Taylor at the Monash Biomedicine Discovery Institute (BDI), now comprises 59 tumours, collected from 30 patients between 2012 -- 2020 and is now one of the largest collections of prostate cancer models in the world.
Full characterisation of the PDX collection is published in Nature Communications.
MURAL PDXs are an enduring resource of new cancer models that can be shared with other academic investigators or pharmaceutical companies. The patients and their families are directly embedded in this venture, including the EJ Whitten Foundation who have been pivotal over the last 10 years in providing over $1M in donations enabling this resource to be developed and the program to come to the forefront of the international field.
"This project begins and ends with patients like EJ Whitten. We take patient tissue -- do testing in the laboratory -- and the discoveries then advance treatment for patients," said Professor Risbridger. "Our new models of prostate cancer have attracted interest from scientists and the pharmaceutical industry worldwide."
Ted Whitten, Executive Director and Founder of the E.J.Whitten Foundation congratulates the Monash University Biomedicine Discovery Institute on its recent findings in regards to Prostate Cancer research. "We believe that Monash University is a leader of Prostate Cancer Research and we have been delighted to have been able to financially support many of their important programs over the past ten years."
Dr Mitchell Lawrence, also from Monash BDI and a senior author, says: "This resource provides an opportunity to link the molecular changes in prostate cancer to pathology, grow organoids and test functional responses to therapies, which have rarely been applied to prostate cancer given the lack of suitable models."
The success of this program is based on collaboration between scientists and clinicians such as surgeons and oncologists at Monash, Cabrini Institute and Peter MacCallum Cancer Centre, as well as patients and their families who generously donate cancer tissues. Other organisations who supported the PDX program include Victorian Cancer Agency, Prostate Cancer Foundation of Australia and Movember.
Gail P. Risbridger, Ashlee K. Clark, Laura H. Porter, Roxanne Toivanen, Andrew Bakshi, Natalie L. Lister, David Pook, Carmel J. Pezaro, Shahneen Sandhu, Shivakumar Keerthikumar, Rosalia Quezada Urban, Melissa Papargiris, Jenna Kraska, Heather B. Madsen, Hong Wang, Michelle G. Richards, Birunthi Niranjan, Samantha O'Dea, Linda Teng, William Wheelahan, Zhuoer Li, Nicholas Choo, John F. Ouyang, Heather Thorne, Lisa Devereux, Rodney J. Hicks, Shomik Sengupta, Laurence Harewood, Mahesh Iddawala, Arun A. Azad, Jeremy Goad, Jeremy Grummet, John Kourambas, Edmond M. Kwan, Daniel Moon, Declan G. Murphy, John Pedersen, David Clouston, Sam Norden, Andrew Ryan, Luc Furic, David L. Goode, Mark Frydenberg, Mitchell G. Lawrence, Renea A. Taylor.
The MURAL collection of prostate cancer patient-derived xenografts enables discovery through preclinical models of uro-oncology.
Nature Communications, 2021; 12 (1) DOI:
10.1038/s41467-021-25175-5
Disclaimer: These articles are not intended to provide medical advice, diagnosis or treatment. Views expressed here do not necessarily reflect those of Pittwater Online News or its staff.