Inbox and Environment News: Issue 504
August 1 - 7, 2021: Issue 504
Friends Of Narrabeen Lagoon Catchment August Newsletter, Forum & 2021 AGM
Greetings to our supporters:
I hope you can join us to hear about the Environmental Studies being undertaken in preparation for the Northern Beaches Local Environment Plan.
This will be via Zoom from 7pm on August 30. Reply to this email to book your place and receive the Zoom link information.
Our AGM will also be held on August 30 after the presentations have ended. You are welcome to remain in the Zoom meeting and listen to it but you will not be eligible to vote.
ENVIRONMENTAL STUDIES IN THE NARRABEEN LAGOON CATCHMENT
The next Forum from Friends of Narrabeen Lagoon Catchment will be presented by Andrew Pigott and Yianni Mentis from Northern Beaches Council.
Andrew Pigott is Executive Manager of Strategic and Place Planning at Northern Beaches Council.
Yianni Mentis is Executive Manager of Environment and Climate Change at Northern Beaches Council.
They will outline the various environmental studies that are needed in Narrabeen Lagoon Catchment to inform the preparation of the new LEP and will update us on the progress of these studies.
This forum will be by Zoom. Book now and receive the link.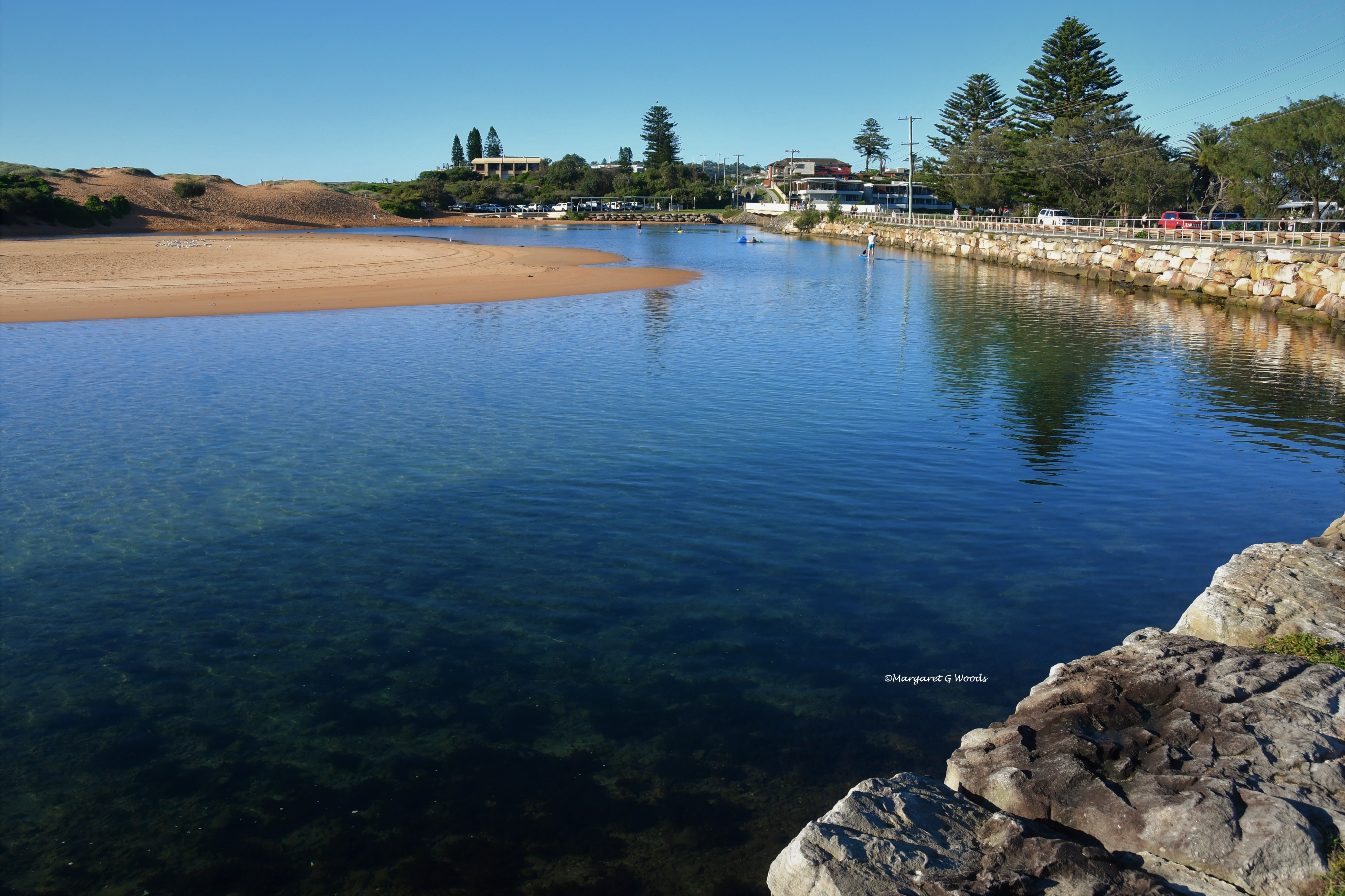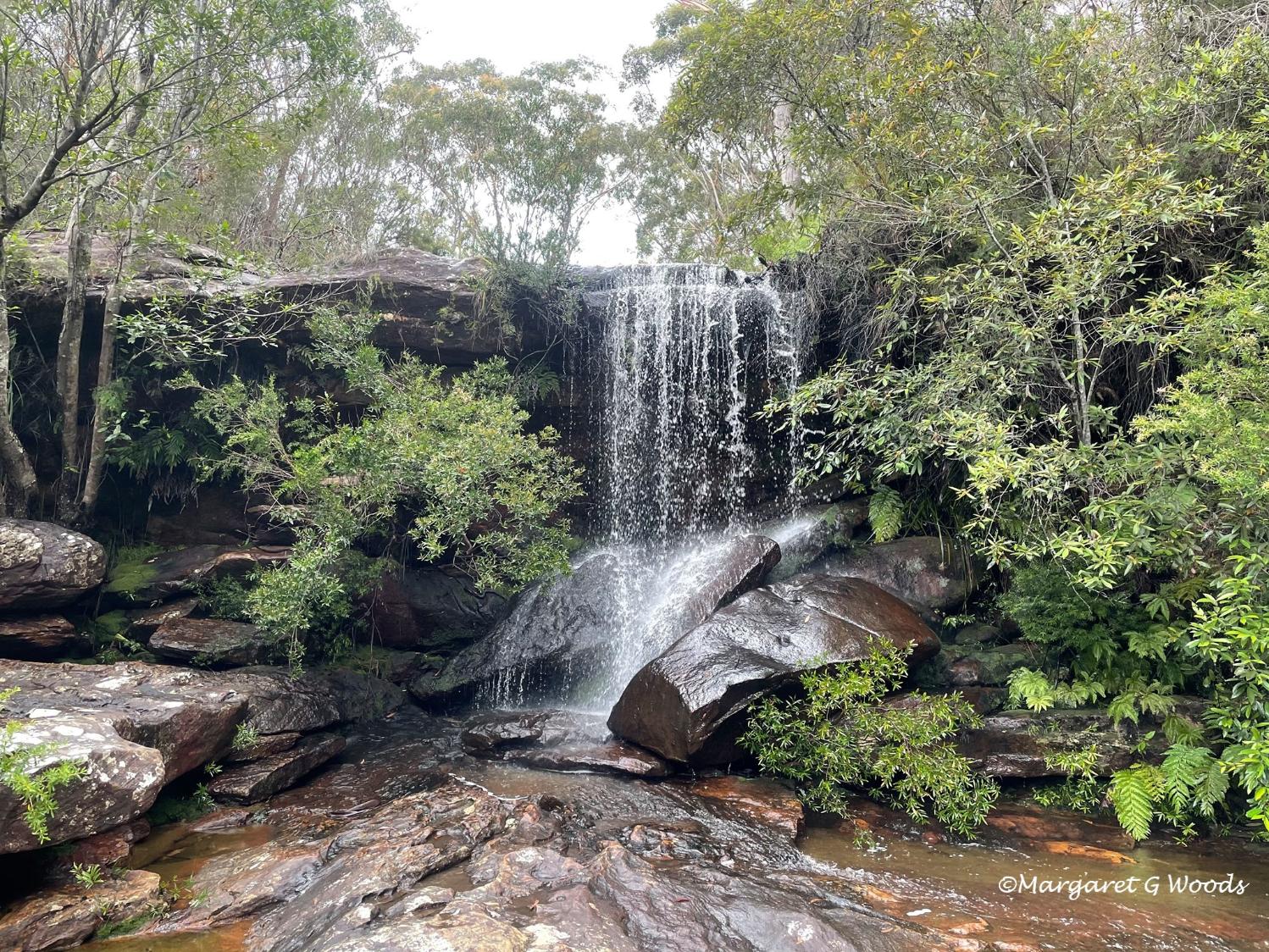 Pittwater Natural Heritage Association (PNHA) Newsletter No: 88
PNHA Newsletter 88 is now on our website. Read about completing our bush regeneration project on Mona Vale Dunes, Ingleside: what the latest proposal will mean for wildlife, bike tracks trashing bushland, keeping cats inside, more grant applications coming up.
With urbanisation, there are continuing pressures that threaten the beautiful natural environment of Pittwater. Some impacts are immediate and apparent, others are more gradual and less obvious.
The Pittwater Natural Heritage Association has been formed to act to protect and preserve the Pittwater areas major and most valuable asset – its natural heritage.
PNHA is an incorporated association seeking broad based community membership and support to enable it to have an effective and authoritative voice speaking out for the preservation of Pittwater's natural heritage. Please contact us for further information.
Photo: Waratah seedpods in Waratah Rd bushland, Ingleside.
Discussion Paper To Encourage Views On Proposed Planning Controls
Northern Beaches Council is required by the NSW Government to consolidate four planning control documents into one and will release a discussion paper to collect community views.
Mayor Michael Regan said the preparation of a whole of Northern Beaches Local Environment Plan (LEP) and Development Control Plan (DCP) would be based largely on existing controls and was not seeking to increase heights in residential areas or increase densities in areas that have not already been identified.
He said the NSW Government requirement to review the documents provides an opportunity to introduce greater protection for our environment, raise the bar on sustainability and encourage local employment.
"To be crystal clear, there are no plans for increasing densities beyond what has already been identified – our housing strategy made clear we only need to find an additional 275 dwellings," Mayor Regan said.
"No one wants to see our area overdeveloped or the local character destroyed.
"Our aim is to ensure we maintain our great lifestyle, protect the local character and environment we so value, provide green space, infrastructure to support growth, and local employment for the future."
He encouraged members of the community to have their say during the six-week exhibition to inform the development of the draft LEP and DCP which will come back to the community for further consultation next year.
"Since amalgamation in 2016, the Northern Beaches has still been operating under four different planning instruments each with different planning controls," Cr Regan said.
"We have an opportunity to use the government's requirement to now consider ways to strengthen the protections for our environment, constrain development in inappropriate locations, incentivise affordable housing and support local job growth.
"The discussion paper considers these kinds of opportunities and asks the community for their ideas and input."
To support local business and to provide an improved retail shopping experience and greater flexibility in the use of the space, Council's Urban Design expert panel have suggested small height increases in business centres – no more than 1.5 metres.
And to meet the demand for floor space in industrial zones the community is asked to comment on a small increase of building heights in industrial areas.
"Our business centres and industrial areas are the employment heart of the Northern Beaches, providing an opportunity for residents to live locally and work locally.
"We are ruling out large height increases but asking the community for feedback on measures that could help rejuvenate industrial areas and support local jobs."
Among other things, the discussion paper also asks for community response to:
improved controls for development near waterways, foreshores, wetlands and riparian lands;
more water sensitive urban design and greater tree canopy;
performance standards for net-zero carbon emission buildings;
reducing areas for permitted dual occupancy, boarding houses and seniors' housing to reduce inappropriate development in sensitive locations;
provisions to restrict large scale retail in small retail centres.
Mayor Regan said the LEP and DCP is required to align with the State Government's Greater Sydney Region Plan and North District Plan.
"This is the start of the process of creating a vision for a sustainable future for a great place to live, work and play," he said.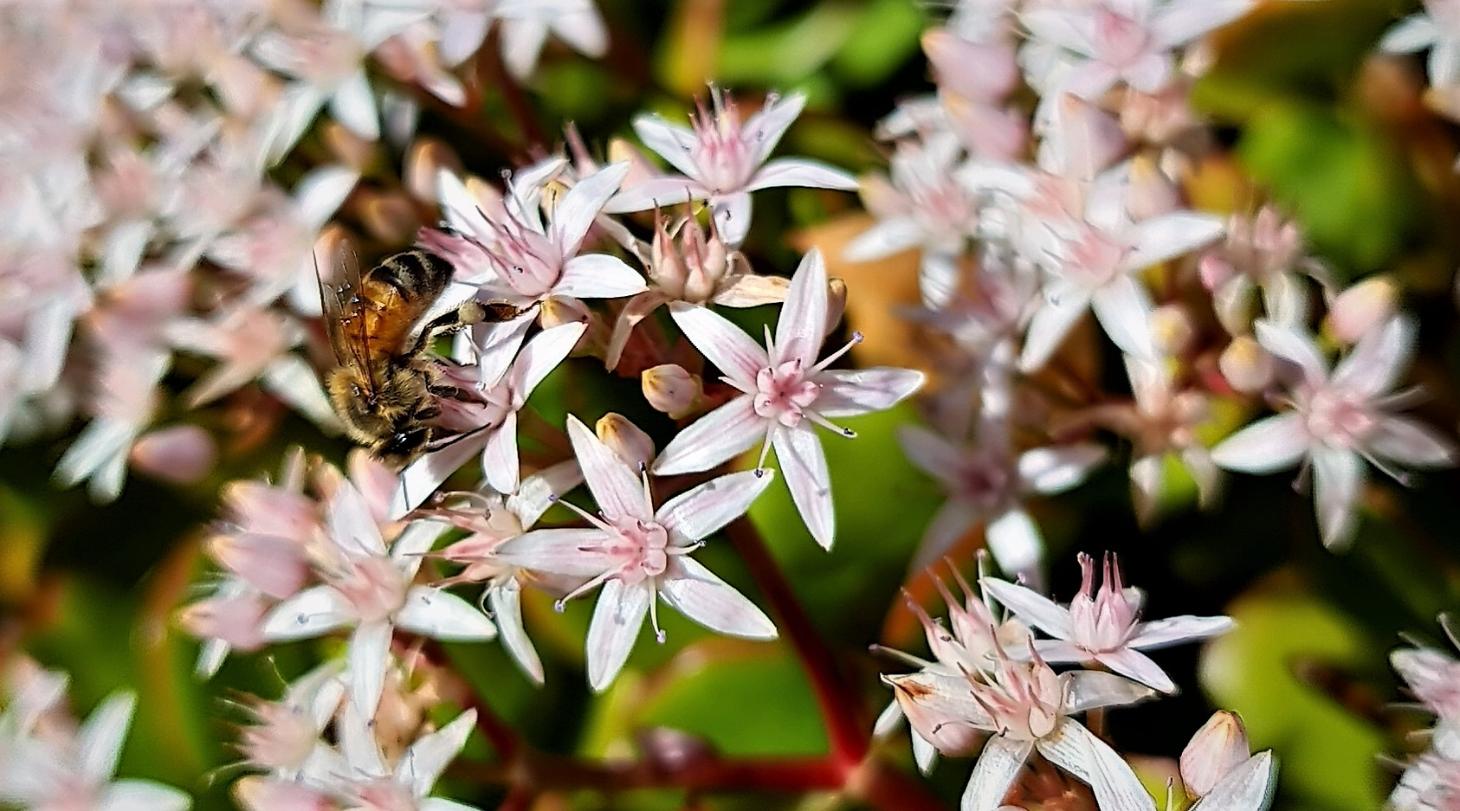 At Warriewood - bees have been busy with these flowers for a few weeks now - Photo by Joe Mills, July 2021
Echidna Breeding Season Commences
This month, July, heralds the start of the echidna breeding season.
From now until the end of September, echidnas will be on the move across our gardens and most treacherous of all, roads.
Here are some important facts and tips on what to do when encountering wandering echidna and how to keep them safe from harm.
1.
Echidnas follow an individualised scent trail with which they mark and find important locations such as their nesting burrow and familiar range
.
For this reason, an echidna on the move must not be picked up and relocated.
Moving and relocating an echidna could ultimately cause it's death as it will be in a foreign range without markers as to its food sources, it's nesting burrow and its other significant points of reference.
This is particularly relevant if the echidna is a female with a nest young.
Puggles (yes, that's truly what baby echidnas are called!) spend the first 50 days of their lives in their mother's pouch after which they remain in the nesting burrow while the mother goes foraging for food.
Moving and relocating a female will mean she will not find her way back to her burrow and this will spell certain death for the puggle and most likely for the mother echidna too.
2.
When encountering an echidna on the move, it's essential to let it move in its own time and at its own pace
.
If the echidna is on the road, bring your vehicle to a stop and put your hazard lights on.
Do your best to safely alert other drivers about the presence and location of the echidna and indicate to them that they need to stop and wait also.
3.
If you find an echidna in your garden, leave it be.
The echidna will most likely be moving through on its way elsewhere.
Echidnas do not have the capacity to seriously harm you, your dog or your cat.
Echidnas are not aggressive, their spines do not contain venom and they do not have teeth of any kind.
4.
When an echidna is alarmed or feels threatened it will dig itself into the ground, only emerging when it senses the threat has gone
.
NEVER attempt to try and dig out an echidna.
It's impossible to determine where it's body parts are located under the ground and many echidnas have been fatally injured by humans trying to dig them out and move them on from their gardens.
Most common fatal injuries seen in echidnas that have been forcibly dug out, are a severed or amputated beak (the echidna nose). If an echidna digs itself in, leave it be, move well away and it will eventually emerge and move on.
5.
If you find an injured echidna you will need to seek immediate veterinary assistance for it.
If you are in a position to transport the echidna to a vet yourself, cover it with a very thick blanket or towel, lift and place in a sturdy container such as a strong box or pet carrier.
The underside of an echidna is covered in soft spineless skin so, rest assured, if your fingers make contact, they not be prickled.
If you are unable to scoop the echidna up yourself or transport to a vet, call a local rescue group ASAP.
Please take close note of where you have picked up the echidna from. A GPS reading or clear markings left and mileage to there from the closest town or obvious landmark will be fine.
6.
If you find a deceased echidna, it's vital to stop and check it's underside for a pouch and the possibility of a puggle.
If a live puggle is in the pouch, call your local wildlife rescue group ASAP for advice and assistance.
If you are unable to transport the puggle to a vet yourself where you can hand them over free of charge, a rescuer will attend asap and do so.
Please help us keep our Echidnas safe this breeding season.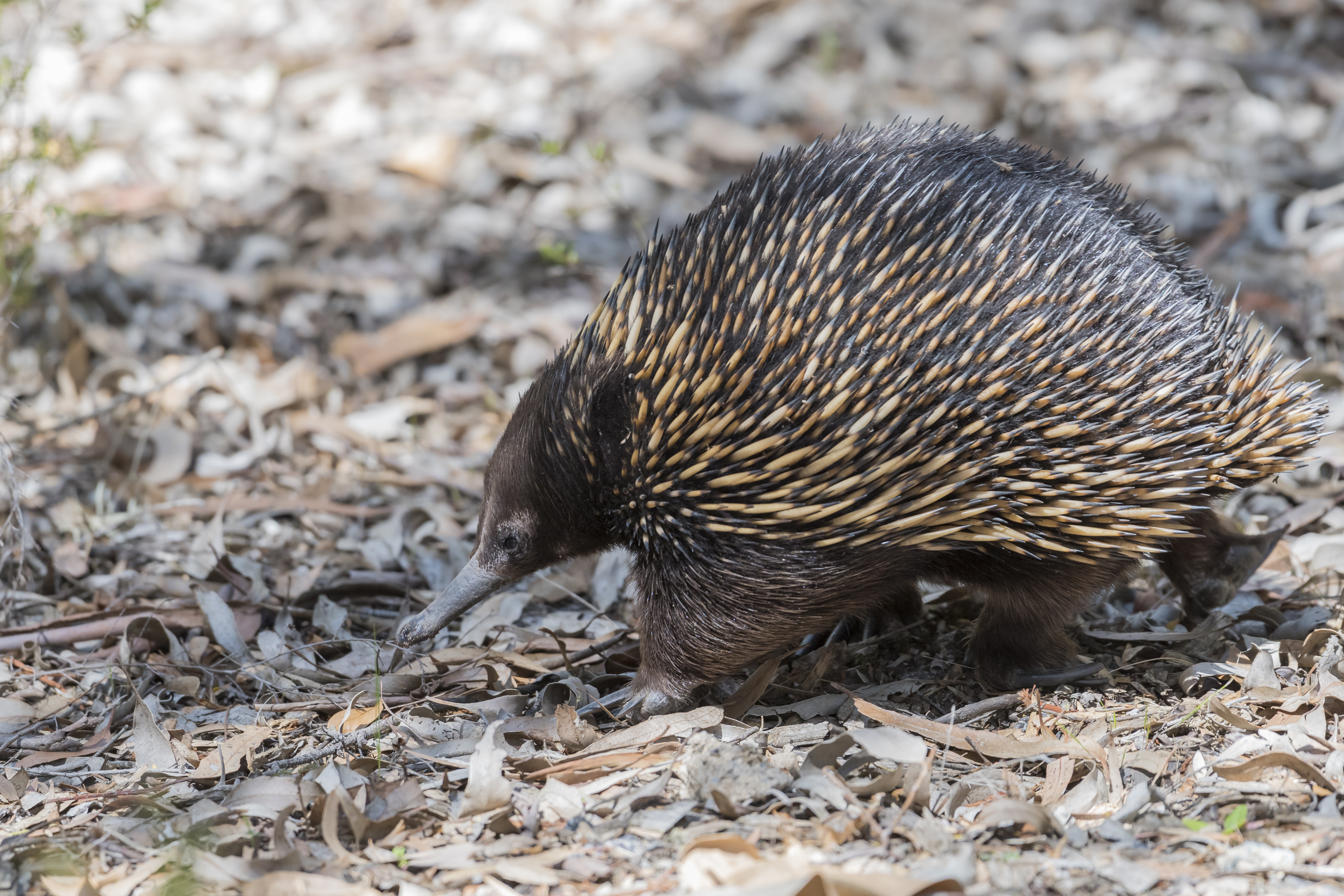 Echidna - photo by Gunjan Pandey
Reinstate The Marine Reserve From Rock Pool "Kiddies Corner" South Palm Beach: Petition
The undersigned petition is asking the legislative Assembly to
reinstate the small area surrounding the southern internal headland of Palm Beach back to a Marine Park
.
This area is over fished from 'offshore' as is from 'onshore' from both fishermen, Spearfishing and lobster catching. This area has become overcrowded with spear fishermen and teenagers frequently visiting the area weekdays but more often on the weekend all day and public holidays everyday due to its easy access.
This area has had beautiful marine life with protected gropers taking residence.
Sadly most have been taken.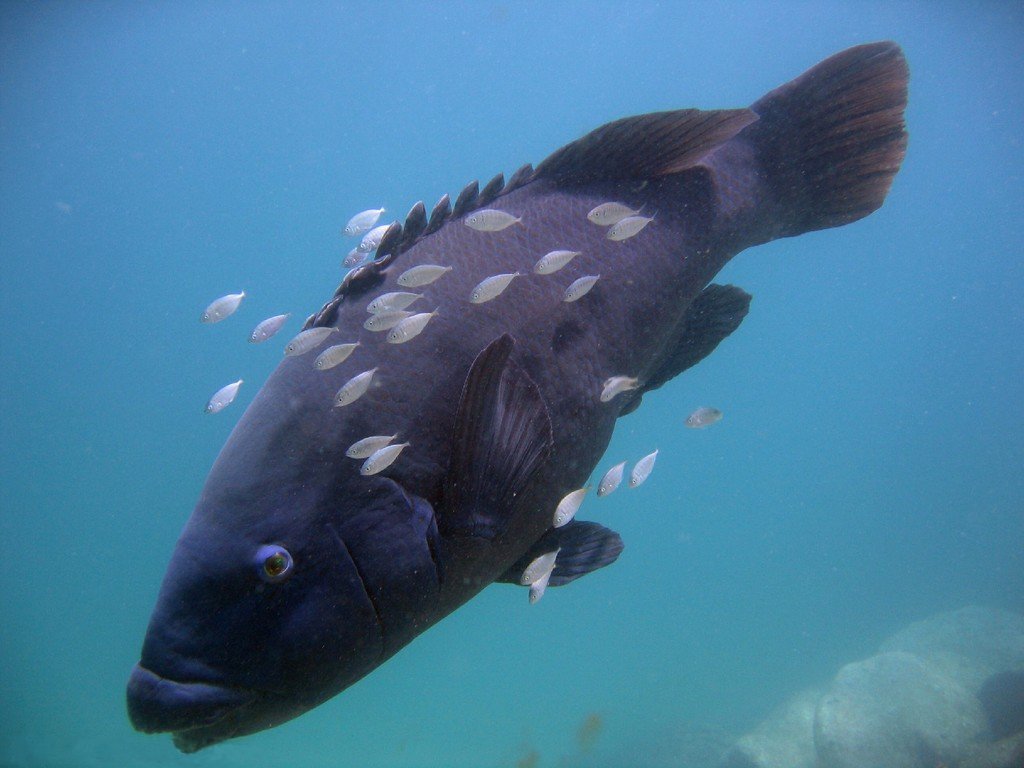 A male Eastern Blue Groper (Achoerodus viridis) with escorts. Shelly Beach, Manly, Photo by Richard Ling.

Residents are finding fish still alive caught up on hooks and line. Fish are being cleaned next to the ocean pool with entrails and heads found floating in the pool.
We would like to see the area used for snorkelling and sight seeing, swimming and kayaking or any other marine activity with out something getting killed. At the moment we have people jumping off jump rock enjoying a beautiful ocean aquarium only to be met with spear fisher men/women.
Please help us with this cause as we see this area as one of Sydney's most precious and ecologically endangered areas.
Let's keep it alive so our kids can enjoy it in years to come.
Thank you.
Repeat Offender Banned From Fishing For 5 Years
Two men, a 49-year-old and a 58-year-old, were sentenced in Dubbo Local Court on Friday 2 July 2021.
The two men were apprehended on Saturday 27 June 2020 on the Macquarie River, downstream of Warren NSW following a covert surveillance operation involving NSW DPI Fisheries officers and NSW Police Rural Crime Unit officers.
Director for Fisheries compliance, Dr Andrew Moriarty said that seven fish traps, nine Golden Perch, a Murray Cod, a grapnel and a boat, motor and trailer were seized during the operation from the men.
"Both men faced Court on charges under the Fisheries Management Act 1994 for unlawfully using traps, possessing fish illegally taken as well as using excess and unattended lines," said Dr Moriarty.
"The 49-year-old Dubbo man was ordered to pay $3300 in fines and costs and issued two 7-month terms of imprisonment to be served by way of intensive correction order.
"He was also given a Prohibition Order preventing him from fishing in NSW inland waters west of the Great Dividing Range for a period of 5 years.
"The prohibition order also prohibits the man being in possession of any rigged hand lines, being in possession of specified inland fish species, being in possession of nets or traps and being on board any boat that has fishing gear or being used to carry out any fishing activities in inland waters over the five-year period.
"The 58-year-old Wongarbon man was ordered to pay $4900 in fines and costs."
Dr Moriarty advised that this sort of behaviour will not be tolerated, and Fisheries Officers will continue to crack down on illegal fishing activity.
"The blatant disregard for fisheries rules and regulations has serious consequences especially if you are a repeat offender. Not being able to fish for 5 years is a significant impost for anyone that likes to fish, plus there's the added deterrent of hefty penalties if these individuals are found breaching the prohibition order.
The maximum penalty for breaching a prohibition order is $22,000 and/or 12 months' imprisonment.
"Fisheries rules and regulations are in place to protect and conserve fish stocks and fishing opportunities for current and future generations, and this type of illegal fishing detracts from all the hard work fisheries officers, and the community do to ensure access to healthy fish stocks for the community of NSW"
To report illegal fishing, call the Fishers Watch phone line 1800 043 536 or report online via the FishSmart NSW app or at
www.dpi.nsw.gov.au
Fisheries Officers Crack Down On Illegal Fishing During Lockdown
Department of Primary Industries (DPI) Fisheries Officers are cracking down on illegal fishing during the COVID-19 lockdown, after tips were received from the public through the Fishers Watch Phoneline.
NSW DPI Director Fisheries Compliance, Dr Andrew Moriarty said that the tip received from the Fishers Watch Phoneline has led to the discovery of illegal fishing activities at the Fingal Island sanctuary zone by a group who travelled from an area that has been issued with stay-at-home orders.
"NSW Police assisted DPI Fisheries who attended Fingal Island sanctuary zone, which is part of the Port Stephens - Great Lakes Marine Park on Saturday July 3," Dr Moriarty said.
"There they found four people who had travelled from Sydney to fish at this location in breach of NSW COVID-19 Public Health Orders.
"Three of the men were also interviewed by fisheries officers regarding the harming or attempting to harm fish and, were in possession of fishing equipment in a sanctuary zone of the marine park."
Following these interviews, the officers seized their fishing equipment (rods, reels and catch bags), together with their catch that had been unlawfully taken.
Dr Moriarty said that this behaviour is not acceptable, and that DPI Fisheries will continue to work with NSW Police during this lockdown period not only to protect the fisheries resource but the community.
"Both the COVID-19 and sanctuary zone breaches are serious offences and significant penalties apply, with a number of infringement notices to be issued to each of the offenders," Dr Moriarty said.
"Only 3 of the people were found to be fishing in the sanctuary zone and each will receive $1000 in fines relating to the fisheries offences.
"All four in the group will receive $1000 fines from NSW Police Port Stephens Marine Area Command for their breach of COVID-19 Public Health Orders."
New Expert Analysis Reveals NSW IPC Has "Comprehensively Failed" To Mitigate Greenhouse Emissions
A new expert analysis reveals operational emissions produced from the eight major fossil fuel projects approved by the Independent Planning Commission (IPC) since the authority was created will total nearly 90 million tonnes - the same amount the NSW Government's Electricity Infrastructure Roadmap is expected to abate between now and 2030.
The report, written by Griffith University Emeritus Professor Ian Lowe, ultimately finds the Commission has "comprehensively failed to require mitigation of greenhouse gas emissions."
Professor Lowe finds that, based on the most generous overall assessment, the IPC has only implemented conditions that could lead to the abatement of 7.7 million tonnes out of a total of 1,387 million tonnes of all greenhouse emissions from the eight projects (Scope 1, 2 & 3).
While downstream (Scope 3) emissions constitute the lion's share of greenhouse gases to be released from the eight projects, the report demonstrates that nearly 90Mt of operational emissions (Scope 1 & 2) will also occur as direct emissions of methane and carbon dioxide at mining operations and emissions arising indirectly from electricity use.
The report states:
"Even if it were considered acceptable to overlook the huge contribution to climate change of Scope 3 emissions from these projects, the Scope 1 and 2 emissions add up to 89 million tonnes of carbon dioxide equivalent; that is nearly 20 per cent of Australia's total national emissions last year. Reducing or, ideally, eliminating those emissions would be a significant contribution to our obligation to help slow climate change."
Consideration of conditions to mitigate greenhouse gas emissions is a requirement of all IPC decisions about coal mining and coal seam gas projects in New South Wales.
However Professor Lowe's report shows the IPC has recommended a hodgepodge of vague, mostly unenforceable, conditions that have done little or nothing to abate operational emissions despite measures being available to prevent them.
Professor Lowe said, "This report reveals the NSW Government is comprehensively failing to tackle direct and indirect greenhouse gas emissions in the mining sector.
"The downstream (Scope 3) emissions from burning coal mined in New South Wales is worsening the climate crisis and harming the interests of the people of this state.
"Even if you accept the government's argument that these emissions are not NSW's responsibility, it's utterly irresponsible to also do next to nothing to mitigate almost 90 million tonnes of operational emissions produced locally from these new mining projects.
"As well, if Santos intends to sell its Narrabri produced gas domestically, as it claims, then that would add a further 94 million tonnes of scope 3 emissions to NSW's emissions output."
Lock the Gate Alliance NSW spokesperson Nic Clyde said, "It's bizarre that the NSW Government is developing an Electricity Infrastructure Roadmap which aims to abate 90Mt of carbon emissions, while at the same time approving the release of almost 90Mt in operational emissions from new coal and gas mining in NSW.
"Positive initiatives like the Roadmap will be fatally undermined if coal mines and gasfields are allowed to pollute as they always have.
"The NSW Government has nowhere to hide on this - they may eschew responsibility for downstream emissions, but they admit squarely that operational emissions are their responsibility to regulate, and yet they're doing virtually nothing about it.
"We're calling for the NSW Government to step up and urgently implement strict controls on all existing fossil fuel projects in NSW to limit operational emissions, using the abatement technologies that are available to do so.
"The people of NSW should not be left bearing all the costs of climate change in the form of devastating bushfires, droughts and heatwaves, while the mining industry pollutes and profits with abandon."
"A cosy relationship exists between coal companies and the NSW Government where the government pretends to set meaningful conditions to reduce emissions and coal companies pretend to implement them.
"We urgently need real, measurable and enforceable action to drive down the huge volumes of greenhouse gases produced in NSW in the process of mining coal and gas."
The report,
Emissions from recently approved fossil fuel projects in New South Wales
, is available to
read here
.
NSW Government Introduces New Mining Rehabilitation Rules
Mining operators across NSW will be required to show their plans for progressive rehabilitation and to report annually on rehabilitation outcomes, with the NSW Government today introducing a series of new reforms.
Deputy Premier and Minister responsible for Resources John Barilaro said several amendments have been made to the Mining Regulation 2016 to modernise the framework and to ensure that progressive rehabilitation is carried out throughout the life span of every mine in the state.
"After extensive public consultation, new standard mining lease conditions for rehabilitation will now be introduced on all mining leases, giving the industry a clearer and more consistent framework to comply with," Mr Barilaro said.
"Previously, a mining operation may have been subject to several different rehabilitation and environmental management conditions, making compliance, monitoring, and regulation complex.
"These changes will apply to all mining leases held in NSW, and will help drive rehabilitation outcomes that have communities, the environment and the mining sector at their heart.
"These reforms will strengthen the rehabilitation framework, encouraging best practice rehabilitation and ultimately ensure that mining lease holders progressively rehabilitate mine sites over the course of their project, and not just at closure."
The new changes will require all mining leaseholders to:
prepare a management plan to identify and achieve rehabilitation outcomes
carry out rehabilitation risk assessments
develop a program to demonstrate an approach to progressive rehabilitation
make information about rehabilitation publicly available
report annually on rehabilitation performance.
Mr Barilaro said the changes build on the government's commitment to improve regulation in the mining sector and the work of the NSW Resources Regulator to promote accountability and improve understanding of rehabilitation requirements.
"Providing more detailed public reporting and case studies will help to improve the transparency and understanding of mine rehabilitation. These changes will provide peace of mind to many," Mr Barilaro said.
Reckless Plans For Kosciuszko National Park Must Be Stopped
The NSW National Parks Association and the Nature Conservation Council have launched a campaign to stop a massive intensification of commercial development within Kosciuszko National Park.
The NSW Government is proposing to increase the cap on resort beds by more than 40% (up from 10,915 to 15,360), build new and expanded carparks, allow helicopter flights onto the ski fields, and open walking tracks to four-wheel drive vehicles.
"These reckless proposals overturn more than 40 years of careful planning and management of the park," NSW National Parks Association Executive Officer Gary Dunnett said.
"These plans treat the park as a commodity and get the balance between nature protection and recreation completely wrong."
Nature Conservation Council Chief Executive Chris Gambian said: "These changes will turn Kosciuszko National Park into a development site and cash cow for tourism operators. Frankly, it's obscene.
"Kosciusko is one of the oldest national parks in the state, created in 1967 by a Coalition government that recognised the need to protect its fragile ecosystems for future generations.
"We call on today's Coalition government to honour its own legacy by maintaining the highest level of protection for Kosciuszko National Park and keep the cap on development."
The proposed changes are outlined in the Snowy Mountains Special Activation Precinct Masterplan and proposed amendments to the Kosciuszko National Park Plan of Management.
Key changes include:
Increasing overnight accommodation in the park from 10,000 to 14,000 beds.
Allowing helicopters flights into the ski fields.
Expanding carparks and building new ones.
Allowing vehicles onto iconic walking tracks.
Artificially heating the waters at Yarrangobilly thermal pools.
Development of the park will be coordinated by Deputy Premier John Barilaro's Department of Regional NSW.
"The Snowy Mountains Masterplan hands control over the future of Kosciuszko National Park to the Deputy Premier," Mr Dunnett said.
"
The masterplan puts Kosciuszko National Park up for sale
. It treats our precious national parks as nothing more than a private lot ready for development.
"Only a few weeks ago, the Premier was saying that national parks contribute more than $18 billion annually to the NSW economy through visitation and jobs.
"Why would you risk compromising that contribution through excessive development?
"The Snowy is already under siege from bushfires, a feral horse plague and habitat destruction for the Snowy 2 hydro project.
"Kosciuszko needs protection and recovery, not reckless development."
NSW National Parks Association campaign page.
TIMELINE
2021 -
June 28 – Public Exhibition of Draft Amendment to the Plan of Management: Snowy Mountains Special Activation Precinct
July 13 – Webinar presentation on National Parks Association on Snowy Mountains Special Activation Precinct.
August 23 – Exhibition period closes.
2022;
Q1 – Master Plan finalised
Drone Technology Keeping A Watchful Eye On Whales This Migration Season
A new whale monitoring program, that uses drone technology to monitor, track and ID southern right whales off the NSW coast, is delivering spectacular results during this year's whale migration season.
Environment Minister, Matt Kean said the Right Whale ID citizen science project program enables researchers to identify and track NSW's endangered southern right whales.
"We are seeing some truly spectactular images and vision of these precious and endangered animals, only this week we have been tracking two pairs of southern rights in Jervis Bay, south of Sydney," Mr Kean said.
"We can see from their behavior they use our city bays and estuaries as a kind of pre-school where they teach their calves how to breach and feed before heading off to Antartica for the summer."
Unlike humpback whales, south eastern southern right whales do not complete the 'humpback highway' and motor past us to Queensland waters. Instead they prefer to hang out in NSW's coastal bays and beaches to breed and give birth.
Every southern right whale, even the calves, have white hardened skin patches called callosities on their heads that create distinct, individual patterns. Analysis of the photos from the drones is then used to build up a library of images to identify individuals year on year and better understand their movements.
This new pilot program involves National Parks and Wildlife Service (NPWS) sending out a CASA (Civil Aviation Safety Authority) accredited drone operators who are trained to observe the safe legal marine mammal approach distances.
The Right Whale ID citizen science project will recruit skilled drone operators to take specific images of southern right whales (SRW) in NSW waters, to increase knowledge and understanding about this endangered species.
This project will be run as a pilot in 2021.
It will be managed by NSW National Parks and Wildlife Service.
The Right Whale ID program is funded under the Marine Estate Management Strategy (MEMS).
Images will become available in the coming months at Threatened and protected species
This year the project aims to train 20 volunteer drone operators along the NSW coast.
These drone operators are members of the public, usually enthusiastic amateurs, some of whom have taken drone vision for NPWS in the past.
All drone operators involved in this project are CASA registered and accredited.
All operators must undertake training with NPWS Marine Wildlife Officers before joining the volunteer program to ensure they comply with Biodiversity Conservation Regulations (2017).
The South-eastern Australian population of SRW is estimated to be less than 300 individuals, with less than 30 mothers expected to give birth in either Victoria or NSW waters this year.
Unlike humpback whales, the endangered SRW uses coastal bays and beaches to breed, give birth, mother and rest before heading back to Antarctic waters to feed.
This closeness to the shore can make them more vulnerable to disturbance from on-lookers on or in the water.
The project will record details about individual SRWs, now endangered in NSW waters.
Understanding the patterns of habitual use at different locations along the NSW coast will lead to better management and planning for their benefit.
If you see a stranded, entangled, or sick whale, or a sighting of a southern right whale please report it immediately to NPWS on 13000 PARKS or ORRCA Whale and Dolphin Rescue on (02) 9415 3333 (24 hours hotline).
Bushcare In Pittwater
For further information or to confirm the meeting details for below groups, please contact Council's Bushcare Officer on 9970 1367
BUSHCARE SCHEDULES
Where we work Which day What time
Avalon
Angophora Reserve 3rd Sunday 8:30 - 11:30am
Avalon Dunes 1st Sunday 8:30 - 11:30am
Avalon Golf Course 2nd Wednesday 3 - 5:30pm
Careel Creek 4th Saturday 8:30 - 11:30am
Toongari Reserve 3rd Saturday 9 - 12noon (8 - 11am in summer)
Bangalley Headland 2nd Sunday 9 to 12noon
Bayview
Winnererremy Bay 4th Sunday 9 to 12noon
Bilgola
North Bilgola Beach 3rd Monday 9 - 12noon
Algona Reserve 1st Saturday 9 - 12noon
Plateau Park 1st Friday 8:30 - 11:30am
Church Point
Browns Bay Reserve 1st Tuesday 9 - 12noon
McCarrs Creek Reserve Contact Bushcare Officer To be confirmed
Clareville
Old Wharf Reserve 3rd Saturday 8 - 11am
Elanora
Kundibah Reserve 4th Sunday 8:30 - 11:30am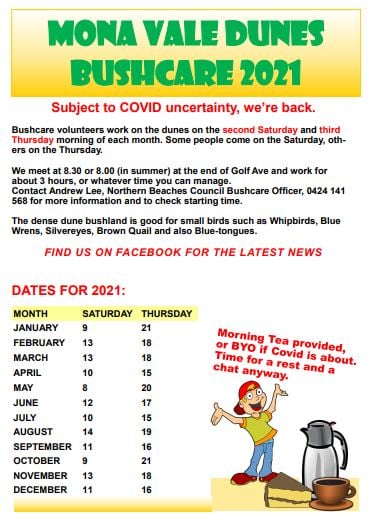 Mona Vale
Mona Vale Beach Basin 1st Saturday 8 - 11am
Mona Vale Dunes 2nd Saturday +3rd Thursday 8:30 - 11:30am
Newport
Bungan Beach 4th Sunday 9 - 12noon
Crescent Reserve 3rd Sunday 9 - 12noon
North Newport Beach 4th Saturday 8:30 - 11:30am
Porter Reserve 2nd Saturday 8 - 11am
North Narrabeen
Irrawong Reserve 2nd Saturday 2 - 5pm
Palm Beach
North Palm Beach Dunes 3rd Saturday 9 - 12noon
Scotland Island
Catherine Park 2nd Sunday 10 - 12:30pm
Elizabeth Park 1st Saturday 9 - 12noon
Pathilda Reserve 3rd Saturday 9 - 12noon
Warriewood
Warriewood Wetlands 1st Sunday 8:30 - 11:30am
Whale Beach
Norma Park 1st Friday 9 - 12noon
Western Foreshores
Coopers Point, Elvina Bay 2nd Sunday 10 - 1pm
Rocky Point, Elvina Bay 1st Monday 9 - 12noon

Gardens And Environment Groups And Organisations In Pittwater
Avalon Golf Course Bushcare Needs You
We're so short of helpers we've had to cancel for the time being. Meanwhile the weeds will go gangbusters.
We used to meet on the second Wednesday afternoon of each month. Could you come if we worked on another day or time? say a morning, or on a weekend day?
Contact Geoff Searl on 0439 292 566 if you'd like to help. He'd love to hear from you.
We have fun using the Tree Popper, here with our supervisor from Dragonfly Environmental. We can lever out quite big Ochnas, aka Mickey Mouse plant from Africa. We want to bring back the bush, not let the weeds win!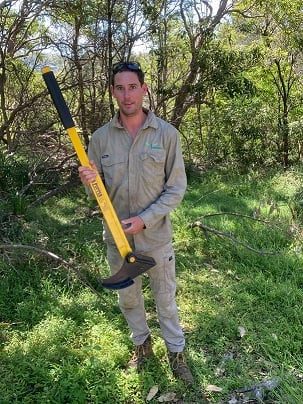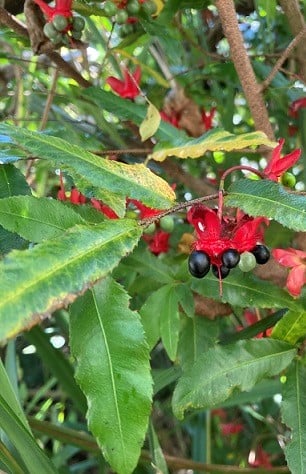 Ochna or Mickey Mouse plant has yellow flowers in spring, then lots of green berries that turn black when ripe. Seedlings come up in hundreds. Ochna has a very strong taproot but the steady pressure of the Tree Popper lifts the plant out of the ground easily. The alternative control is repeated scraping and painting with Roundup, very slow and time consuming. If you have an Ochna you cant remove, you can enjoy the flowers, then PLEASE prune it so that berries can't develop.
New Shorebirds WingThing For Youngsters Available To Download
A Shorebirds WingThing educational brochure for kids (A5) helps children learn about shorebirds, their life and journey. The 2021 revised brochure version was published in February 2021 and is available now. You can download a file copy here.
If you would like a free print copy of this brochure, please send a self-addressed envelope with A$1.10 postage (or larger if you would like it unfolded) affixed to: BirdLife Australia, Shorebird WingThing Request, 2-05Shorebird WingThing/60 Leicester St, Carlton VIC 3053.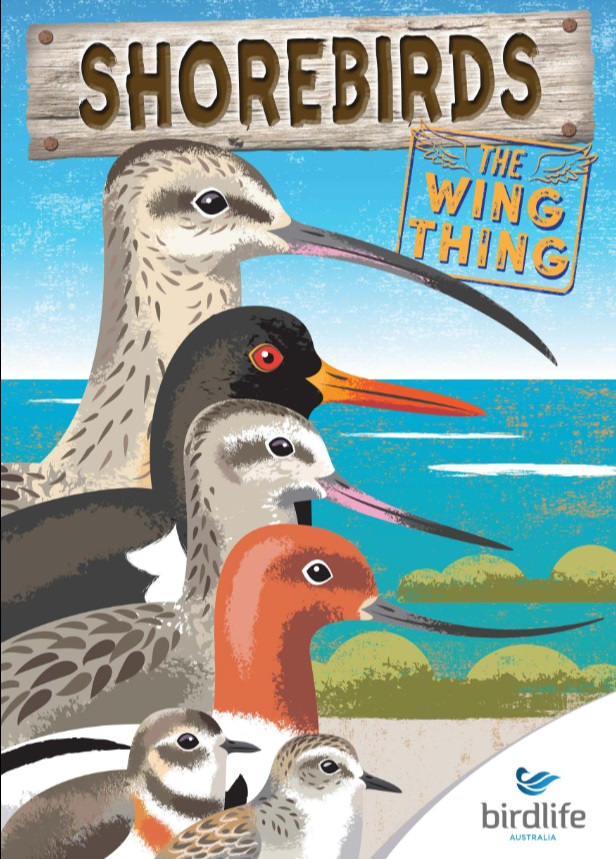 Shorebird Identification Booklet
The Migratory Shorebird Program has just released the third edition of its hugely popular Shorebird Identification Booklet. The team has thoroughly revised and updated this pocket-sized companion for all shorebird counters and interested birders, with lots of useful information on our most common shorebirds, key identification features, sighting distribution maps and short articles on some of BirdLife's shorebird activities.
The booklet can be downloaded here in PDF file format: http://www.birdlife.org.au/documents/Shorebird_ID_Booklet_V3.pdf
Paper copies can be ordered as well, see http://www.birdlife.org.au/projects/shorebirds-2020/counter-resources for details.
Download BirdLife Australia's children's education kit to help them learn more about our wading birdlife
Shorebirds are a group of wading birds that can be found feeding on swamps, tidal mudflats, estuaries, beaches and open country. For many people, shorebirds are just those brown birds feeding a long way out on the mud but they are actually a remarkably diverse collection of birds including stilts, sandpipers, snipe, curlews, godwits, plovers and oystercatchers. Each species is superbly adapted to suit its preferred habitat. The Red-necked Stint is as small as a sparrow, with relatively short legs and bill that it pecks food from the surface of the mud with, whereas the Eastern Curlew is over two feet long with a exceptionally long legs and a massively curved beak that it thrusts deep down into the mud to pull out crabs, worms and other creatures hidden below the surface.
Some shorebirds are fairly drab in plumage, especially when they are visiting Australia in their non-breeding season, but when they migrate to their Arctic nesting grounds, they develop a vibrant flush of bright colours to attract a mate. We have 37 types of shorebirds that annually migrate to Australia on some of the most lengthy and arduous journeys in the animal kingdom, but there are also 18 shorebirds that call Australia home all year round.
What all our shorebirds have in common—be they large or small, seasoned traveller or homebody, brightly coloured or in muted tones—is that each species needs adequate safe areas where they can successfully feed and breed.
The National Shorebird Monitoring Program is managed and supported by BirdLife Australia.

This project is supported by Glenelg Hopkins Catchment Management Authority and Hunter Local Land Services through funding from the Australian Government's National Landcare Program. Funding from Helen Macpherson Smith Trust and Port Phillip Bay Fund is acknowledged.
The National Shorebird Monitoring Program is made possible with the help of over 1,600 volunteers working in coastal and inland habitats all over Australia.
The National Shorebird Monitoring program (started as the Shorebirds 2020 project initiated to re-invigorate monitoring around Australia) is raising awareness of how incredible shorebirds are, and actively engaging the community to participate in gathering information needed to conserve shorebirds.
In the short term, the destruction of tidal ecosystems will need to be stopped, and our program is designed to strengthen the case for protecting these important habitats.
In the long term, there will be a need to mitigate against the likely effects of climate change on a species that travels across the entire range of latitudes where impacts are likely.
The identification and protection of critical areas for shorebirds will need to continue in order to guard against the potential threats associated with habitats in close proximity to nearly half the human population.
Here in Australia, the place where these birds grow up and spend most of their lives, continued monitoring is necessary to inform the best management practice to maintain shorebird populations.
BirdLife Australia believe that we can help secure a brighter future for these remarkable birds by educating stakeholders, gathering information on how and why shorebird populations are changing, and working to grow the community of people who care about shorebirds.

To find out more visit: http://www.birdlife.org.au/projects/shorebirds-2020/shorebirds-2020-program
Aussie Bread Tags Collection Points
Collecting bread tags enables us to provide wheelchairs that change the life of disabled people in need, as well as keeping the tags out of landfill to help to preserve the environment.
Bread Tags for Wheelchairs was started in South Africa in 2006 by Mary Honeybun. It is a community program where individuals and organisations collect bread tags, which are sold to recyclers. The money raised pays for wheelchairs for the less fortunate which are purchased through a local pharmacy. Currently about 500kg of bread tags are collected a month in South Africa, funding 2-3 wheelchairs.
We have been collecting bread tags nationally in Australia since September 2018 and now have more than 100 collection points across the country. In February 2019 we started local recycling through Transmutation - Reduce, Reuse and Recycle in Robe, SA, where our tags are recycled into products such as door knobs and bowls. Tags from some states are still sent to South Africa where a plastics company called Zibo recycles them into seedling trays.
These humble bits of polystyrene can make a real difference so get your friends, family, school, workplace and church involved. Ask school tuck shops and boarding school kitchens, child care centres, aged care facilities, hospitals, cafes and fast food outlets to collect for you - they get through a lot of bread!
All the information and signage for collecting or setting up a public collection point is
on our website
.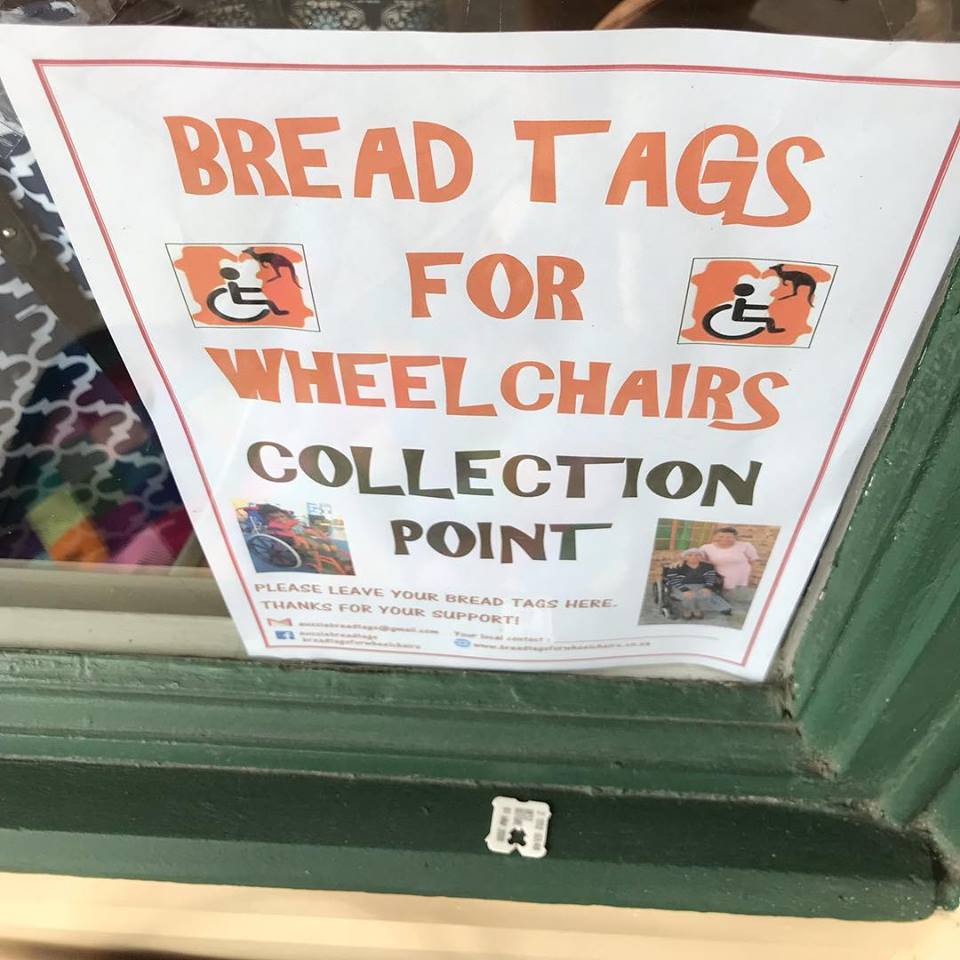 Backflip Threatens National Standards
July 28, 2021: National Seniors
The NSW government has delivered a blow to national agreement on accessible housing design. What does it mean?
Earlier this year the nation's building ministers agreed to include accessible design on the National Construction Code (NCC), creating better housing options for older Australians in the future.
However, what should have been a national approach to ensuring building accessibility, especially for seniors, has unravelled with NSW confirming it won't adopt or implement the Code's mandatory minimum accessibility standards.
The NSW Housing Minister says they would increase the price of housing, making it even less affordable. The government also says its standards exceed those of the NCC 'Silver Code'.
NSW says under the agreement governments are free to determine whether and how the new provisions would be applied in their jurisdictions.
Governments, including NSW, agreed that seven minimum accessibility features from the Silver standard would be mandatory under the NCC:
A safe, continuous and step free path of travel from the street entrance and/or parking area to a dwelling entrance that is level.
At least one, level (step-free) entrance into the dwelling.
Internal doors and corridors that facilitate comfortable and unimpeded movement between spaces.
A toilet on the ground (or entry) level that provides easy access.
A bathroom that contains a hobless shower recess.
Reinforced walls around the toilet, shower and bath to support the safe installation of grabrails at a later date.
Stairways designed to reduce the likelihood of injury and also enable future adaptation.
It was hoped these minimum design features, which were previously a voluntary standard to improve the accessibility of housing for older people and people with disability, would make future housing safer and better.
So, what does this mean for better housing for seniors?
The NSW decision is a major disappointment to National Seniors and other groups advocating for better housing for seniors and others across the nation.
National Seniors has long advocated that the National Construction Code include accessibility standards enabling people to age in their homes. Our Better Housing campaign calls on governments to implement practical measures to support housing for seniors and address the growing preference of older people to stay in their homes, supported by aged care and health services.
It appears counterproductive for the NSW government to oppose these changes, given they have a proposal to replace stamp duty with a land tax which would reduce one of the key financial barriers to downsizing. Removing stamp duty without having appropriate housing available, doesn't make a lot of sense.
National Seniors will continue to lobby the NSW government and all governments to commit to implementing the accessible design in the National Construction Code.
What is accessible housing?
The Aged Care Royal Commission recommended funding for seniors to modify their homes to allow them greater independence, and to prevent "inappropriate admission to long-term residential care."
The commission also recommended as a matter of priority, that "governments should work together to increase accessible housing, including private rental housing and social and affordable housing, for the ageing population". Australian social enterprise organisation ProBono says 80% of Australians aged over 55 want to live at home, according to recent research.
The COVID-19 lockdowns show how important it is for seniors to, in the words of the commissioners, "remain in their own homes for as long as possible."
Designing better age-friendly housing
Disability advocacy organisation, the Summer Foundation, and La Trobe University recently concluded a study of different accessible design features in new homes.
The study found a lack of accessible features in homes makes the process of discharging patients from hospitals slower, as lengthy home modifications are needed.
Equally, the lack of basic features such as a step-free shower entrance also makes it harder for the elderly to live at home for as long as possible, rather than moving to aged care prematurely.
National Seniors Better Housing campaign
Our campaign aims to improve housing options for older Australians, enabling them to age safely and comfortably in the place of their choice.
Mandating accessibility in the national building code is a major priority, as is ensuring the accessibility provisions are implemented nationally. Another priority is improving options to enable people to downsize should they need to. Read more about our campaign and join up to support what we're doing.
Overcoming Adversity: Tess Lloyd's Insight For Year 12s
No stranger to adversity and overcoming unexpected challenges, Olympic Sailor Tess Lloyd recently penned a letter to Australian Year 12 Students as a message of support to all those in lockdown.
I'm reaching out because much like me trying to compete at the Tokyo Games, your year 12 is filled with uncertainty and unforeseen challenges due to Covid-19.




Things just aren't going the way we planned, and while your teachers, families and the government are doing all they can to keep school as normal as possible, it doesn't stop us all from feeling a little wobbly at times and isolated from our friends and what is normal.

Hey, I know what it's like. When I was your age, I was involved in a serious sailing accident, one which turned my life upside down and altered my plans for year 12.




I'll save you the gory details, but in short: our boat was hit by a windsurfer, my crewmate pulled me from the water unconscious, I was taken to hospital – things were pretty dire – I underwent brain surgery, had nine screws and plates put in my head and was put into a medically induced coma.




After the accident I had to learn to walk, talk and sail again. I ended up having to do my year 12 over two years, so while all my friends had graduated, I was still left studying. Not fun. As you can imagine, this brought with it great uncertainty.




It was a tough time. So much uncertainty made me questions myself – it got me down from time to time.




You are living through historic times, we are all, and while there is uncertainty, I know from my experiences that great things can come from adversity.

Would I be the athlete I am today without the accident that changed my Year 12? Would I have achieved my childhood dream, and would it have been as special, if I hadn't gone through what I did?




I don't know, but what I do know, is we all have greatness in us. We are all tougher than we imagined, and I want to encourage you to embrace adversity and adapt in times of uncertainty.




I have no doubt you all will be incredibly successful in all you do, but as you live through the day to day, remember you are sharing the journey.




Adversity adds to the triumph and brings out courage we never imagined we had.
Tess Lloyd, Australian Olympic Sailor via Olympics.com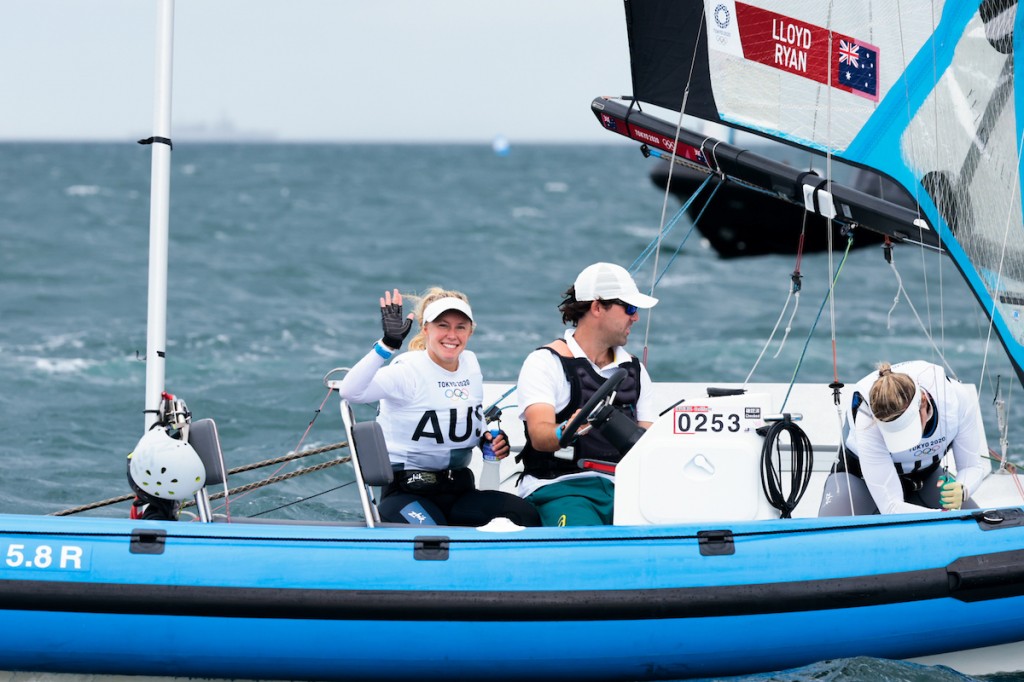 Tess waves for the camera on her first day of Olympic racing. Photo: World Sailing/ Sailing Energy
More Time To Prepare For HSC
By NSW Dept. of Education
HSC students will be given more time to work on their major projects and to prepare for exams to reduce the impact of the current COVID-19 lockdown.
The NSW Education Standards Authority (NESA) COVID-19 Response Committee has announced additional changes to the 2021 HSC timetable to give students additional time to prepare for upcoming HSC exams.
In recognition of the evolving COVID-19 situation and in line with health advice, NESA will:
Extend the hand in date for all major projects by two weeks. The hand-in date for Industrial Technology has been extended by four weeks
Reschedule Drama performance exams to run from 6 to 17 September
Music performance exam continue as scheduled, running from 30 August to 10 September
Reschedule the written exams to begin one week later on 19 October with HSC results out on 17 December.
Committee chair Professor Peter Shergold said students could still receive their results, ATAR and university offers this year despite written exams being delayed by a week.
"We know students want certainty about their exams, our priority is to limit disruption to HSC students," he said.
"Our aim is to give students as much clarity as possible so they can focus on their studies, their goals and their personal wellbeing.
"We recognise that students and schools across the state are operating under a variety of different circumstances. We will outline a special illness and misadventure process and any other contingency arrangements needed to ensure equity and fairness for all students."
NESA chief executive officer Paul Martin said the priority for NESA and the school sectors was providing considered advice to students that aligned with the health advice and was fair to the whole cohort.
"The changes to the exam timetables mean all students have some additional time to prepare for exams or complete their project," Mr Martin said.
"We learnt a lot about our processes in the HSC last year and I am confident that we can apply those lessons this year."
Earlier this week, oral language exams were rescheduled to start on 14 August.
COVID safe exam practices, including minimising school groups mixing, mandatory masks for everyone except the student during the exam, and Perspex screens will be in place at the oral language exams.
"Markers, many of whom are teachers, have an enormous undertaking ahead of them. I want to thank the teaching profession for all that they have done this year to support students," Mr Martin said.
"I can assure markers and exam supervisors that their safety, as well as the students, is our priority."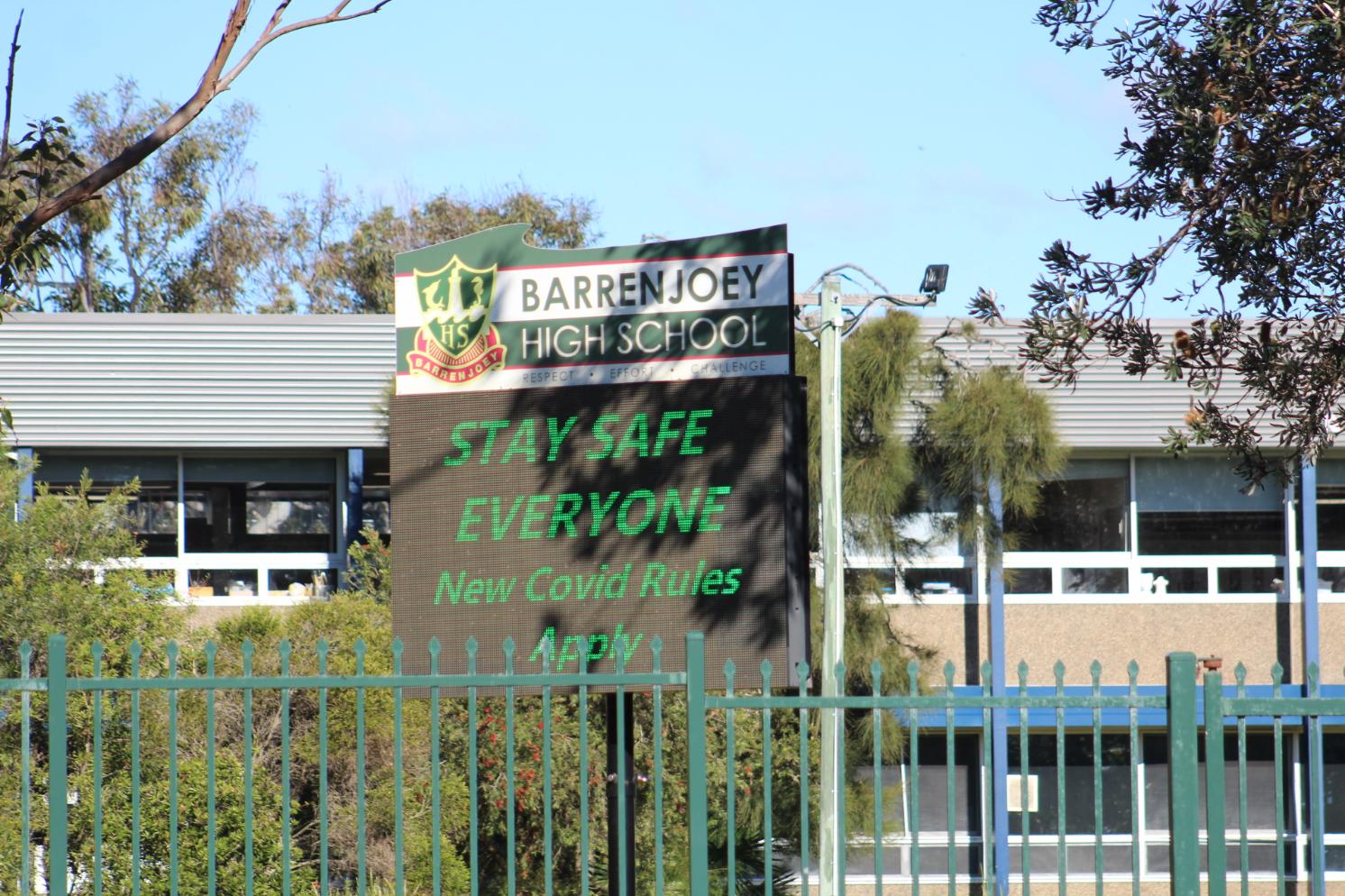 HSC Online Help
Just do your routine like you normally do and remember school finishes at 3-4pm!
Stay Healthy - Stay Active: HSC 2021
Stay active, keep connected and look after yourself during the HSC this year!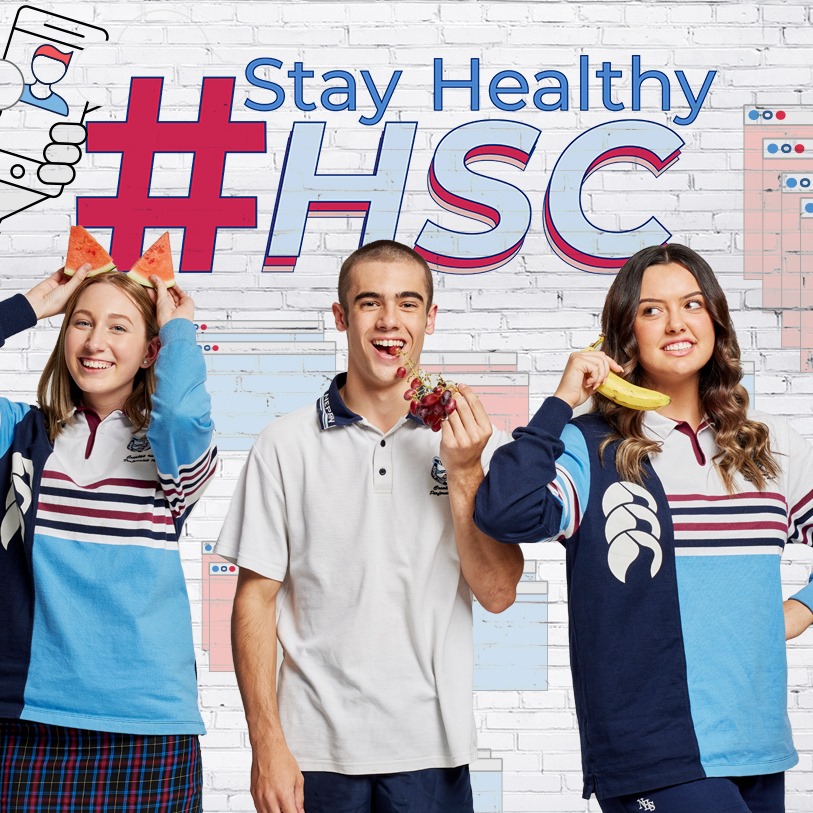 Updated Advice For HSC Students
Following the NSW Government's announcement to extend learning from home in Greater Sydney by two weeks, the NSW Education Standards Authority (NESA) is reassuring HSC students that arrangements are in place to ensure no student is disadvantaged by COVID restrictions.
NESA CEO Paul Martin said NESA is supporting HSC students and schools as COVID impacts NSW particularly those in Greater Sydney.
"Right now, our attention is on plans for the HSC oral language exams on 31 July and dance exams which are due to start on 2 August and we will issue further advice about these exams mid next week," Mr Martin said.
"At this stage, we are planning for the drama, music and written exams and the marking of major works and projects to go ahead on schedule in a COVID safe way."
NESA is continuing to work closely with NSW Health and the school sectors to plan contingencies for HSC exams, and will always follow the Health advice to prioritise the safety and health of students, exam staff and school communities
While HSC trial exams are a school-based assessment activity that are not conducted by NESA, NESA has made some changes to their rules to help schools respond to the evolving COVID situation.
These changes mean schools can postpone trial exams by a few weeks or provide an alternative assessment task suitable for the learning from home context.
NESA will publish further advice to support schools to determine suitable alternative assessment tasks and to estimate marks should the health advice require rescheduled trial exams to be cancelled.
"I want to say categorically that students will have the opportunity to receive the HSC this year," Mr Martin said.
"Students should continue to focus on their studies and prioritise looking after their wellbeing."
Teachers and schools are absolutely focussed on supporting HSC students whether they are learning from home in the Greater Sydney region, or at school in regional NSW.
Current advice for HSC students includes:
Your school will advise you about arrangements for trial HSC exams.
HSC students in Greater Sydney continue to be able to access school to prepare for the HSC where they cannot do so from home, including to use specialist equipment to work on major projects or rehearse for performance exams.
As per broader NSW Health advice, HSC students in Greater Sydney are asked to learn from home where possible.
All HSC students must follow COVID safe practices at school, including wearing a mask.
The COVID illness/misadventure process is available for students whose ability to work on their major project or performance has been significantly impacted by COVID-19 restrictions.
After Dark Photo Competition: Northern Beaches
Here's a great new photo competition just for locals.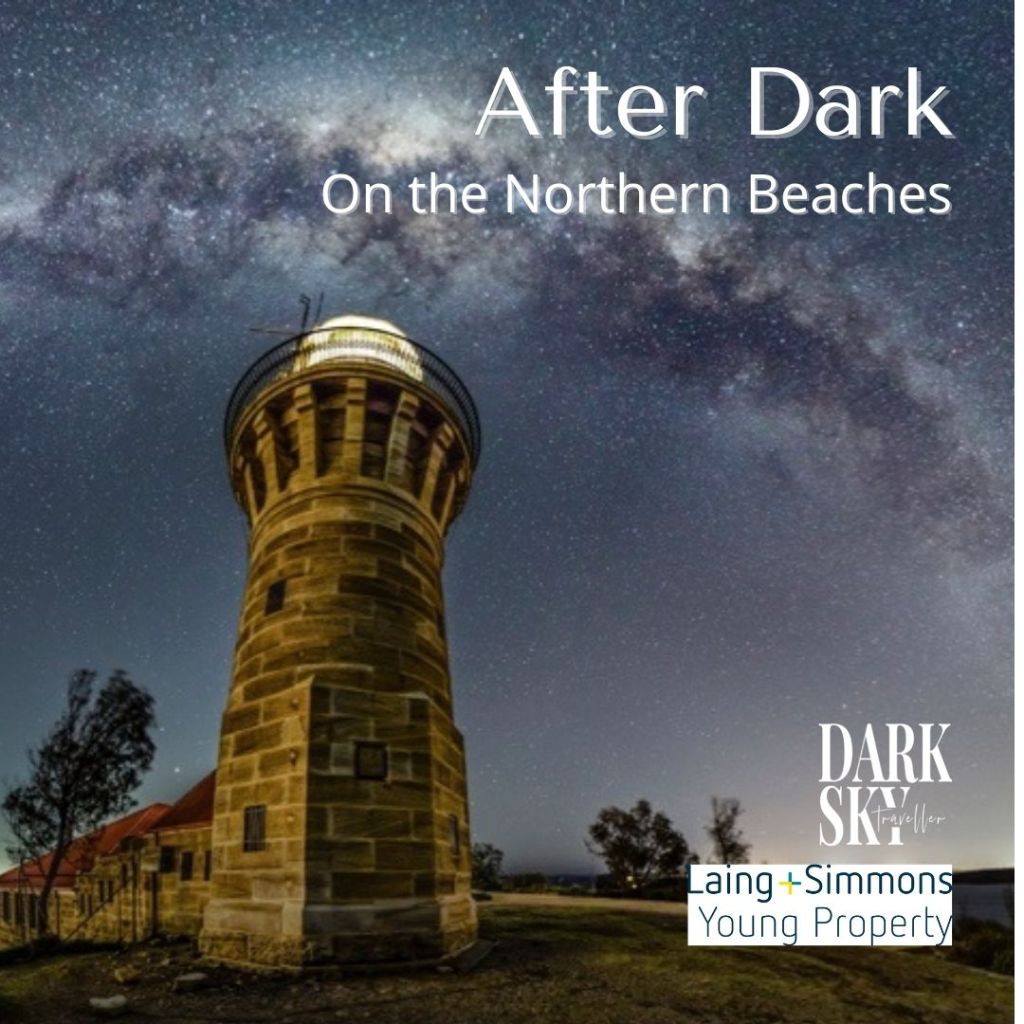 The Northern Beaches are one of the best places in Sydney to view the night sky and appreciate this wonderful asset.
Enter your image of the Northern Beaches taken between sunset and sunrise, go in the running for prizes, and share the beauty of the Northern Beaches LGA in a way not done before.
Proceeds from the event, go towards supporting the charity the
Australian Dark Sky Alliance
to support the ongoing conservation of the night time environment.
Entries close 1st September, 2021.
Details
There will be three categories of entry for the General section;
Land

– manmade and/or natural formations, wildlife, flora or fauna

Sea

– waterways, beaches, or marine areas, sea life

Sky

– aspects of the night sky, moon, starscapes, clouds or wildlife
Junior – under 16 years featuring any one of these categories.
All entries must be taken within the Northern Beaches LGA.
Images may be taken within the past 2 years, but must be taken between sunset and sunrise.
There is a limit of six (6) entries per category per photographer.
Still images must be submitted as JPG files with the longest side having a dimension no greater than 4,950 pixels in Adobe 1998 colour space, and no larger than 5Mb file size.
Entry fees are $20 for the first category entered and $10 for each subsequent category entered.
Up to six entries per category are permitted.
Fees should be paid by the PayPal gateway on the entry website. Credit and debit cards can be used on this gateway.
If entry payments are not received by the deadline, then the submitted entries will not be accepted for judging.
Still images must be submitted as JPG files with the longest side having a dimension no greater than 4,950 pixels in Adobe 1998 colour space, and no larger than 5Mb file size.
Entries will be accepted only from Australian residents of the Commonwealth of Australia and its Territories.
There will be two sections of entry – General and Junior (18 or younger)
There will be three categories of entry for the General Section; Portraying the night time environment featuring Land, Sea or Sky.
The Junior Section is for photographers 18 years old or younger and will have one open category.
All entries must be taken within the Northern Beaches LGA and must be taken between sunset and sunrise.
Images can be taken at any time of the year on or after 1 September 2019.
The top 5 images of each category will be judged by the organising committee and will be hung at the Studio, Careel Bay Marina for general public display.
Photographers represented in the top 5 images of each category will be notified that they are in the top 20 images (15 September 17:00 AEST).
There is a limit of six (6) entries per category per photographer.
In the case of images with multiple authors, the instigator of the image will be considered to be the principal author and the one who "owns" the image. The principal author MUST have performed the majority of the work to produce the image. All authors MUST be identified and named in the entry form along with their contributions to the production of the image.
Entries must be in digital form and will be accepted ONLY through submission via the dedicated website at: afterdark.myphotoclub.com.au
To preserve anonymity, the submitted image files should not contain identifying metadata.
For judging purposes, still images must be submitted as JPG files with the longest side having a dimension no greater than 4,950 pixels in Adobe 1998 colour space.
All photographs must have been taken no more than 2 years before the closing date of entry.
Entry fees are $20 for the first entry and $10 each subsequent entry. Fees should be paid by the PayPal gateway on the entry website. Credit and debit cards can be used on this gateway.
If entry payments are not received by the deadline, then the submitted entries will not be accepted for judging.
Photographers of the top 20 images (5 in each category) will be notified 15 September and images printed, framed and hung by the organising. Artists may choose to pay $55 for this service to be undertaken on their part or undertake printing and framing at their own cost. Images must be ready for hanging 17:00 (AEST) 29 September 2021.
Images will be listed on sale during the exhibition at the artist's discretion. $100 of the sale will be donated to the charity the Australasian Dark Sky Alliance.
Winners for the Land Scape, Sea Scape, Sky Scape and Youth entry will be announced Thursday 30th September 2021.
People's choice will confirmed by popular vote throughout the exhibition and will be announced on Saturday 30 October, 2021.
Submissions close at 24:00 (AEST) on Wednesday, 1 September 2021. No entries will be accepted past this date.
All winners should make an effort to attend the presentation of the awards on 30 September 2021
The winning entries will be exhibited for the entire Exhibition After Dark, at the Studio, Careel Bay Marina between 30 September and 2 November, 2021.
Permission to reproduce entries for publication to promote the competition and exhibitions and dark sky-related events and activities on the northern beaches will be assumed as a condition of entry. The copyright of the image remains with the author, and we will try to ensure that the author is credited where the image is used.
All entries must be true images, faithfully reflecting and maintaining the integrity of the subject. Entries made up of composite images taken at different times and/or at different locations and/or with different cameras will not be accepted. Image manipulations that produce works that are more "digital art" than true astronomical images, will be deemed ineligible. If there is any doubt about the acceptability of an entry, then the competition organisers should be contacted, before the entry is submitted, for adjudication on the matter at the following email address: marnie@darkskytraveller.com.au
If after the judging process, an image is subsequently determined to have violated the letter and/or the spirit of the rules, then that image will be disqualified. Any prizes consequently awarded for that image must be returned to the competition organisers.
The competition judges reserve the right to reject any entry that, in the opinion of the judges, does not meet the conditions of entry or is unsuitable for public display. The judges' decisions will be final.
Submission of an entry implies acceptance of all the conditions of entry and the decisions of the competition judges.
Entries Open: 24:00 (AEST) Sunday, 11 July 2021
Entries Close: 24:00 (AEST) Wednesday, 1 September 2021
Top 20 announced: 17:00 Wednesday, 15 September 2021
Photography bump in: Midday Wednesday 29 September 2021
Exhibition Launch and Presentation of Awards: Thursday 30 September 2021
Bump out – 2 November 2021
The Overall Winner: To be judged by David Malin, Fred Watson
Category Winner: An image deemed to be the best in that category as judged by the judging panel.
"The People's Choice": This will be judged by gathering votes obtained in the exhibition venue, and online.
Category Winner: $200 – to each of the image deemed to be the best in each of the four (4) category.
"The People's Choice": $200 – will be judged by gathering votes obtained in the exhibition venue, and online.
There will be three categories of entry for the General section;
Land – capturing manmade and/or natural formations, wildlife, flora or fauna associated with the night
Sea – capturing waterways, beaches, or marine areas, sea life associated with the night.
Sky – capturing aspects of the night sky, moon, stars capes, clouds or wildlife associated with the night sky.
There is a limit of six (6) entries per category per photographer.
All entries must be taken within the Northern Beaches LGA.
The Junior Section is for photographers 18 years old or younger and feature any one of the categories.
2021 Crikey! Magazine Photography Competition
Now in its fifth year, Australia Zoo's Crikey! Magazine Photography Competition encourages photographers from around the world to contribute their work to celebrate and illustrate the rich diversity of life on Earth and inspire action to conserve it.
Judged by award winning photographers including Robert Irwin, Georgina Steytler, Dudley Edmondson, Gary Cranitch and Kate Berry, this competition welcomes high-quality nature, wildlife and conservation images for a chance to win prizes and be exhibited at Australia Zoo and the Queensland Museum's iconic Whale Mall right outside Queensland Museum in Queensland's Cultural Centre, South Bank.
Entries open on World Environment Day, 5th June 2021, and close 31st August 2021.
Category One:

Crikey! Magazine Cover
Our original category, the winning image will be featured on the cover of Crikey! Magazine. The image must be portrait orientated and have space for the magazine title (either above or below focal subject). The image should be captivating and feature an animal, photographed anywhere in the world. Images may include terrestrial or aquatic wildlife.
Category Two:

Crikey! Kids
Our original category, the winning image will have a full-page featured in Crikey! Magazine. The image must be portrait orientated and should be captivating and feature an animal, photographed anywhere in the world. Images may include terrestrial or aquatic wildlife. To qualify for our Crikey! Kids category, entrants must be under the age of 15 year on 1 October 2021.
Category Three:

The Natural World
This is the culmination of the three exciting categories introduced for our 50th Year celebrations. Images submitted to this category can showcase the natural world, depict the complex relationship between humans and nature, or illustrate threatened wildlife. It is through these images, that we can raise awareness and advocate for the conservation of wildlife and wild places!
Five finalists will be selected from each category, along with a winner and highly commended. The finalists will all have their images exhibited within Australia Zoo and at external events. The images will also be featured in the Summer edition of Crikey! Magazine and all finalists will receive a personalised certificate.
There is a variety of exciting prizes to be won from each category, including vouchers, gift packs and Australia Zoo passes! Woo-hoo!
Winner – Inclusion as the cover photo of Crikey! Magazine Summer edition, a CameraPro voucher to the value of $1,000.00 AUD and a signed Robert Irwin canvas print valued at $99.95 AUD.
Highly Commended – A choice of either an Australia Zoo family admission (2 adults, 2 children) including giraffe encounter; or an Australia Zoo signed gift basket to the value of $220.00 AUD.
Winner – A CameraPro voucher to the value of $500.00 AUD and a signed Robert Irwin canvas print valued at $99.95 AUD.
Highly Commended – A choice of either an Australia Zoo family admission (2 adults, 2 children) including giraffe encounter; or an Australia Zoo signed gift basket to the value of $220.00 AUD.
Winner – A CameraPro voucher to the value of $1,000.00 AUD and a signed Robert Irwin canvas print valued at $99.95 AUD
Highly Commended – A choice of either an Australia Zoo family admission (2 adults, 2 children) including giraffe encounter; or an Australia Zoo signed gift basket to the value of $220.00 AUD.
Step 1: Take your most creative wildlife photo that matches the theme of the category you are entering.
Step 2: Read the terms and conditions via the below link for clear guidelines of this competition.
Step 3: The photograph must be in portrait format for the Crikey! Magazine Cover category. Consideration needs to be taken to allow for the 'Crikey!' mastheads which will be positioned over the top quarter of the winning photo.
Step 4: All photographs must be provided in high resolution, 3:2 aspect ratio, JPG format and a minimum of 300 DPI. No borders, watermarks or signatures are allowed. Entries not meeting these requirements will not proceed to judging.
Step 5: Each photograph must be labelled with your name, category, subject of the photo and if required, a number for multiple images of the same subject. For example, an acceptable file name is JaneSmith_CrikeyKids_Lion or JaneSmith_CrikeyKids_Lion2.
Step 6: Enter via the links below from June 5 2021 to August 31 2021 to be considered. Age qualifications are – Under 15 Years on 1 October 2021 for Crikey! Kids entry and 15 Years & over for all other categories.
Step 7: A panel of judges consisting of expert photographers will choose the winners.
Step 8: Wait until 1 October 2021 to find out if you are one of our winners!
Entries close on 31 August 2021, so snap to it!
A $10.00 entry fee applies for each category excluding the Under 15 Years "Crikey! Kids". The entry fees cover the majority of the competition administration costs to allow the proceeds from Crikey! Magazine to continue to provide essential support to Wildlife Warriors and make an immediate impact in the world of wildlife conservation. Entry fees are non-refundable.
Time To Dance!
John Newman: Love Me Again + Rudimental - Feel The Love ft. John Newman
John William Peter Newman (born 16 June 1990) is an English singer, songwriter, musician and record producer. He is best known for the track "Love Me Again" which peaked at number one on the UK Singles Chart in July 2013 and appeared in FIFA 14, as well as co-writing and singing on Rudimental's 2012 singles "Feel the Love" and "Not Giving In", which peaked at number one and number 14 on the chart, respectively. In 2014, he featured in the Calvin Harris single "Blame", which also topped the UK charts.
Newman has twice been diagnosed with brain tumours, undergoing surgery in 2012 and again in 2016. He married his Danish girlfriend, Nana-Maria on 18 August 2018 in London.
His older brother James Newman is a singer-songwriter and won the Brit Award for British Single of the Year during the 2014 Brit Awards for co-writing Rudimental's hit "Waiting All Night". James was due to represent the United Kingdom in the Eurovision Song Contest 2020 with the song "My Last Breath", before its cancellation due to the COVID-19 pandemic. James returned to represent the UK at the Eurovision Song Contest 2021 with the song "Embers".
In July 2019, whilst being interviewed by the BBC about his upcoming tour, Newman opened up about his personal struggles with mental health. He went on to explain that he found himself comparing himself to other musicians around him that had seen more success both musically and financially. To prevent himself experiencing the same struggles again, much smaller venues were chosen for his 2019 tour and he was to travel between venues in a campervan with his band.
Record Infrastructure Funding And Aged Care Boost
Senior Australians in regional and remote areas will benefit from the single largest investment in residential aged care infrastructure in Australia's history.
A total of $150 million in capital grants has been allocated following the conclusion of the competitive 2020 Aged Care Approvals Round (ACAR).
This substantial investment by the Australian Government has funded 72 infrastructure projects worth, on average, $2.1 million each.
Minister for Senior Australians and Aged Care Services Richard Colbeck, said the investment reflects the Morrison Government's commitment to greater respect, care and dignity for senior Australians no matter where they live.
"Investing in aged care infrastructure means we can improve the quality and safety of residential aged care from the ground up," Minister Colbeck said.
"Safe, secure and comfortable residential care homes, designed around the needs of residents, provide the foundation for our five-pillar, five-year aged care reform plan."
The 2020 ACAR also includes the allocation of over 4000 residential care places and more than 1000 short-term restorative care places worth a combined $380 million a year.
Minister Colbeck said most of these new places will take effect immediately or within the next 18 months.
"I'm delighted with the response by providers that demonstrated their capacity to fast-track the delivery of quality care to senior Australians," Minister Colbeck said.
"As a result, twice as many residential care places have been allocated than were made available for allocation".
Priority locations were also a focus, with more than half of the new places allocated to areas most in need, including in regional and remote Australia.
Innovative Researchers Encouraged To Find Breakthroughs In Dementia
Experts and talented emerging researchers have an opportunity to access almost $4.8 million in funding for Project Grants, Fellowships and Innovation Grants though the Dementia Australia Research Foundation.
As part of the 2021 grant round, the 'Race Against Dementia – Dementia Australia Research Foundation Post-doctoral Fellowship' programme is again supporting an early career researcher in the field of dementia prevention or treatment.
Racing legend Sir Jackie Stewart OBE is the founder and Chairman of the charity, Race Against Dementia. Sir Jackie is also a Patron of Dementia Australia. Sir Jackie said that he was delighted that Race Against Dementia and the Dementia Australia Research Foundation had been able to partnership to support another fellow. This demonstrates Race Against Dementia's global commitment to funding dementia research.
"Since my wife, Helen, was diagnosed with frontotemporal dementia in 2014, I have tried to encourage more and better research into dementia. This disease kills so many people – we need to find more effective ways of dealing with it. One in three of people born today will live with dementia – unless we find a cure. For every one researcher into dementia there are more than four cancer researchers. We need more action and more financial support now" Sir Jackie said.
"The charity I founded, Race Against Dementia, is currently supporting ten fellows in their post-doctoral research. I am truly delighted that this joint programme with Dementia Australia will allow us to support another fellow.
"The race is on – we must beat this terrible disease before even more people, and their families, have to face dementia. This is the greatest challenge of my life."
The Chair of the Dementia Australia Research Foundation, Professor Graeme Samuel AC, said with an estimated half a million Australians living with dementia and the disease being the second leading cause of death of Australians and the leading cause of death of Australian women, research into dementia is now more urgent than ever.
"By supporting up-and-coming researchers, we will be able to target the brightest new minds whilst at a critical crossroads for choosing a research path," Mr Samuel said.
"This means that we are not only supporting them to solve another piece of the dementia puzzle now, but hopefully cementing their career-long focus on dementia research.
The Dementia Australia Research Foundation is also pleased to announce funding for The Faye Williams Innovation Grant. The Grant presents an extraordinary opportunity for high calibre researchers, including those from outside the field of traditional dementia research, to offer new approaches and collaborations. Funding for two research projects that could transform the landscape of dementia research in particular research into Alzheimer's disease in older people, are available.
Applications for Project Grants, Post-doctoral Fellowships and Mid-Career Research Fellowships close 23 August 2021; Innovation Grant applications close 13 September 2021. For more information and to apply head to
https://www.dementia.org.au/research/grants
The Dementia Australia Research Foundation is the research arm of Dementia Australia, which provides funding to support new and emerging dementia researchers. Since 2000, over $21 million in funding has been awarded for more than 300 grants, scholarships and fellowships. Details of funding opportunities are available at
https://www.dementia.org.au/research/grants
.
Race Against Dementia, founded by Sir Jackie Stewart, raises and allocates funds to research in the race to find a prevention or treatment for dementia.
The Race Against Dementia Fellowship Programmes draw from the most promising early career scientific talent around the world. Collaboration with forward-thinking organisations in Formula One and other innovative high-tech companies brings the dynamic attitude, dedication, and agility of Grand Prix teamwork to drive results in dementia research. The programme not only accelerates the Fellows' personal research agendas, but also aspires to catalyse a change in dementia research culture globally.
Harmful Body Fat Not Only Increases Your Waistline But Also Your Risk Of Dementia
It's the global epidemic that affects two in every five adults, but as obesity continues to expand waistlines worldwide, researchers at the University of South Australia are warning that harmful body fat can also increase the risk of dementia and stroke.
Examining grey brain matter of about 28,000 people, the world first research showed that increased body fat incrementally leads to increased atrophy of grey matter in the brain and consequently higher risk of declining brain health.
Grey matter is an essential part of the brain responsible for execution control, muscular and sensory activity as well as learning, attention, and memory.
Obesity is a major issue worldwide, with numbers nearly tripling since 1975. Data from the World Health Organization shows that more than 1.9 billion adults are overweight, with 650 million being obese. More than 340 million children (aged 5-19) are overweight or obese, with 39 million children under the age of five also falling into this category.
Lead researcher, UniSA's Dr Anwar Mulugeta, says the findings add to the growing issues associated with being overweight or obese.
"Obesity is a genetically complex condition characterised by the excessive body fat," Dr Mulugeta says.
"Commonly linked to cardiovascular disease, type 2 diabetes, and chronic inflammation (a marker of dementia), obesity currently costs Australia's economy about $8.6 billion dollars each year.
"While the disease burden of obesity has increased over the past five decades, the complex nature of the disease means that not all obese individuals are metabolically unhealthy, which makes it difficult to pinpoint who is at risk of associated diseases, and who is not.
"Certainly, being overweight generally increases your risk for cardiovascular disease, type 2 diabetes, and low-grade inflammation, but understanding the level of risk is important to better direct supports.
"In this study, we investigated the causal relationships of individuals within three metabolically different obesity types* ­– unfavourable, neutral and favourable – to establish whether specific weight groups were more at risk than others
"Generally, the three obesity subtypes have a characteristic of higher body mass index, yet, each type varies in terms of body fat and visceral fat distribution, with a different risk of cardiometabolic diseases.
"We found that people with higher levels of obesity especially those with metabolically unfavourable and neutral adiposity subtypes had much lower levels of grey brain matter, indicating that these people may have compromised brain function which needed further investigation.
"However, we did not find conclusive evidence to link a specific obesity subtype with dementia or stroke. Instead, our study suggests the possible role of inflammation and metabolic abnormalities and how they can contribute to obesity and grey matter volume reduction."
The study used Mendelian randomisation to examine the genetic data of up to 336,000 individual records in the UK Biobank, with self-reported information and linked hospital and death register records to connect dementia and stoke.
It found that middle to elderly age groups (37-73) grey brain matter decreased by 0.3 per cent for every extra 1 kg/m2, which is equivalent of an extra 3 kg of weight for person of average height individuals, (173 cm)
Senior investigator, Professor Elina Hyppönen, Director of UniSA's Australian Centre for Precision Health based at SAHMRI, says maintaining a healthy weight is important for general public health.
"It is increasingly appreciated that obesity is a complex condition, and that especially excess fat which is located around the internal organs have particularly harmful effects on health," Professor Hyppönen says.
"Here, we used the individuals' genetic and metabolic profiles to confirm different types of obesity. In practice, our findings very much support the need to look at the type of obesity when assessing the type of likely health impact.
"Even in a relatively normal weight individual, excess weight around the abdominal area may be a cause of concern."
The three obesity subtypes are:
'unfavourable' – people who tend to have fat around their lower torso and abdominal area, including around their These people have a higher risk of type 2 diabetes and heart diseases.
'favourable' – people who have have wider hips but a lower risk of type 2 diabetes and heart diseases.
'neutral' – people who have relatively low or very low risk of the cardiometabolic diseases.
In Australia, there are 472,000 people living with dementia and the almost 1.6 million people involved in their care
An estimated 387,000 people – 214,000 males and 173,000 females – have had had a stroke at some time in their lives.
Study Shows Why Beer Mats Do Not Make Good Frisbees: A Very Important Discovery!
Beer mats protect tables from unsightly condensation rings. However, they are sometimes also misused as projectiles. Usually with little success: after just a short time, the cardboard coaster leaves its path, spins off to the side, and falls to the ground. But why is that so?
Physicists at the Helmholtz Institute of Radiation and Nuclear Physics and the Argelander Institute for Astronomy at the University of Bonn have now investigated this question. According to them, the behavior of the beer mat is inevitable, at least when employing the usual throwing technique: it unavoidably begins to drift off after 0.45 seconds at most. Playing cards go awry after just 0.24 seconds, CDs after 0.8 seconds.
The reason for this is the interaction between gravity, lift, and the conservation of angular momentum: the mat tips backwards shortly after being thrown due to gravity. This gives it an angle of attack, similar to a landing aircraft. This angle creates lift in the airflow. "However, the lifting force is not applied in the center of the mat, but rather in the front third," explains PhD student Johann Ostmeyer, who came up with the idea for the study.
This would normally soon make the round cardboard flip over. And it actually does -- but only if it is thrown in a rather unconventional manner. "A beer mat is usually rotated when thrown, similar to a frisbee," says Ostmeyer's colleague Christoph Schürmann from the Argelander Institute for Astronomy at the University of Bonn. "This turns it into a kind of spinning top." This rotation stabilizes the flight and prevents flipping over. Instead, the lifting force causes the mat to drift off to the side -- to the right, if it is rotated counterclockwise; otherwise to the left.
Beer mat throwing machine designed
At the same time, it straightens up -- so it is no longer parallel with the ground but instead stands upright in the air like a rotating wheel. In this position, the mat has a backspin -- if it were to actually stand up like a wheel on the ground, it would thus travel back to its starting point. While in flight, it quickly loses height and falls to the ground. This process is characteristic of all flat, round objects.
The idea of the study arose during an excursion by the physics show team from the University of Bonn to Munich. The event regularly captivates several hundred visitors with its fascinating physical experiments. While the participants were visiting a bar together, they wondered why flying beer mats behave the way that they do.
On their return, the physicists tackled this question systematically: They specially designed a beer mat throwing machine and recorded the flights with a high-speed camera. This allowed them to verify whether their theoretical predictions corresponded to their practical observations. "There is no application for the project," explains Prof. Dr. Carsten Urbach from the Helmholtz Institute of Radiation and Nuclear Physics, an institute of the Department of Physics and Astronomy at the University of Bonn. "However, the problem is clear for laypeople and physicists alike. And it wonderfully illustrates the entire process by which the natural sciences acquire knowledge -- from the observation to the theory and its experimental testing, right through to its adjustment and further development."
Playing cards travel distances of up to 60 meters
Incidentally, beer mats travel most stably, and thus the furthest, if they rotate very quickly -- a trick that has also been mastered by the world's best playing card thrower Rick Smith Jr., whose record throwing distance is over 60 meters. However, quickly rotating beer mats do not travel straight for more than 0.45 seconds. "Those who want to throw really far and precisely should place the mat in a vertical position and apply backward rotation," explains Ostmeyer -- and then, in the same breath, warns about possible injuries.
It is not without reason that there is a precautionary apology at the end of the publication: "Our sincere apologies to everyone hit by a beer mat, be it through inaccurate aim or due to us instigating others to perform silly experiments."
The study was supported with funds from the German Research Foundation (DFG) and the National Natural Science Foundation of China (NSFC).
Johann Ostmeyer, Christoph Schürmann, Carsten Urbach.
Beer mats make bad frisbees.
The European Physical Journal Plus, 2021; 136 (7) DOI:
10.1140/epjp/s13360-021-01732-1
Chronic Pain Might Impact How The Brain Processes Emotions
More than three million Australians experience chronic pain: an ongoing and often debilitating condition that can last from months to years. This persistent pain can impact many parts of a person's life, with almost half of people with chronic pain also experiencing major anxiety and depression disorders.
Now, a new study led by UNSW Sydney and NeuRA shows that people with chronic pain have an imbalance of neurotransmitters in the part of the brain responsible for regulating emotions.
This imbalance could be making it harder for them to keep negative emotions in check – and the researchers think persistent pain might be triggering the chemical disruption.
"Chronic pain is more than an awful sensation," says senior author of the study Associate Professor Sylvia Gustin, a neuroscientist and psychologist at UNSW and NeuRA. "It can affect our feelings, beliefs and the way we are.
"We have discovered, for the first time, that ongoing pain is associated with a decrease in GABA, an inhibitive neurotransmitter in the medial prefrontal cortex. In other words, there's an actual pathological change going on."
Neurotransmitters help communicate and balance messages between cells. While some amplify signals (called excitatory neurotransmitters), others weaken them (inhibitive neurotransmitters).
GABA, or γ-aminobutyric acid, is the main inhibitory neurotransmitter in the central nervous system. Its role in the medial prefrontal cortex – the part of the brain where emotional regulation happens – is to help dial down our emotions.
"When there's a decrease in this neurotransmitter, our actions, emotions and thoughts get amplified."
The research team used advanced neurological imaging to scan GABA content in the medial prefrontal cortex of 48 study participants, half of which experienced some form of chronic pain. A/Prof. Gustin says this relatively small sample size is typical for neurological imaging studies, which are costly to run.
The results show that participants with chronic pain had significantly lower levels of GABA than the control group – a pattern that was consistent regardless of their type of chronic pain.
"A decrease in GABA means that the brain cells can no longer communicate to each other properly," says A/Prof. Gustin.
"When there's a decrease in this neurotransmitter, our actions, emotions and thoughts get amplified."
While the link between chronic pain and decreased levels of GABA has previously been found in animal studies, this is the first time it's been translated to human studies.
A/Prof. Gustin says she hopes the findings are encouraging for people with chronic pain who may be experiencing mental health issues.
"It's important to remember it's not you – there's actually something physically happening to your brain," she says.
"We don't know why it happens yet, but we are working on finding solutions on how to change it."
GABA is one of many neurotransmitters in the medial prefrontal cortex – and it's not the only one behaving differently in people with pain.
In a previous study, A/Prof. Gustin and her team found that levels of glutamate, the main excitatory neurotransmitter in the central nervous system, are also lower than average in people with chronic pain. These low glutamate levels were linked to increased feelings of fear, worry and negative thinking.
"Together, our studies show there's really a disruption in how the brain cells are talking to each other," says A/Prof. Gustin, who has been researching chronic pain for over 20 years.
"As a result of this disruption, a person's ability to feel positive emotions, such as happiness, motivation and confidence may be taken away – and they can't easily be restored."
A/Prof. Gustin says chronic pain is likely to be the culprit behind these neurological changes. However, this theory could only be tested by scanning participants' brains both before and after they develop chronic pain – and as brain imaging is expensive to conduct, it's unlikely such a large-scale project would be possible without major funding.
"Everything starts with stress," she says. "When someone is in pain, it increases stress hormones like cortisol, which can trigger massive increases in glutamate. This happens during the initial, acute stage of pain.
"Too much glutamate can be toxic to brain cells and brain function. We think this disruption to normal brain function may cause the GABA and glutamate levels to change – and impair a person's ability to regulate their emotions."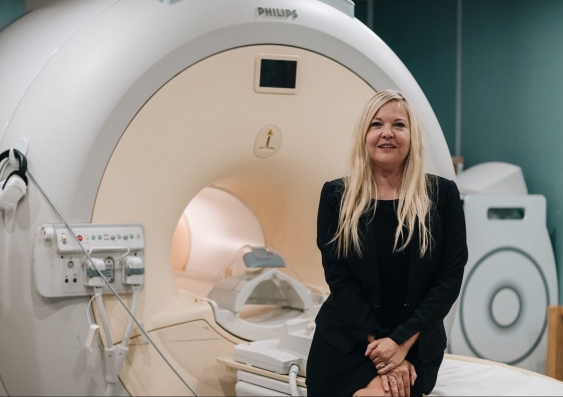 A/Prof. Gustin, who has been researching chronic pain for over 20 years, is developing a non-pharmaceutical program to help people with chronic pain self-regulate their emotions. Photo: Supplied.
Medication is often used to help treat chronic pain, but there are currently no drugs that directly target the GABA and glutamate content in the medial prefrontal cortex. Instead, medication affects the entire central nervous system, and may come with side effects.
A/Prof. Gustin and her team have recently developed an online emotional recovery program, specifically targeted at people with chronic pain, as a non-pharmaceutical option for treating the neurotransmitter disruption.
The findings will be presented in a paper later this year, but the initial results are encouraging.
"The online therapy program teaches people skills to help self-regulate their negative emotions," says A/Prof. Gustin, who welcomes people interested in learning more about the program to contact the team.
"The brain can't dampen down these feelings on its own, but it is plastic – and we can learn to change it."
If this article has raised issues for you, or if you're concerned about someone you know, you can find support through Lifeline on 13 11 14 or Beyond Blue on 1300 224 636.
Australian Bushfires, Not Pandemic Lockdowns, Had Biggest Impact On Global Climate In 2020
When a team of scientists began analysing events that influenced the world's climate in 2020, they made sure to consider the pandemic-related lockdowns that reduced emissions and led to clearer skies over many cities.
But their research found that an entirely different event had a more immediate impact on global climate: the devastating bushfires that burned through Australia from late 2019 to 2020, pumping plumes of smoke that reached the stratosphere and circled much of the southern hemisphere.
"The main climate forcing of 2020 wasn't COVID-19 at all," said John Fasullo, a scientist at the National Center for Atmospheric Research (NCAR) and the lead author of the new study. "It was the explosion of wildfires in Australia."
The study is being published online today in Geophysical Research Letters, an American Geophysical Union journal.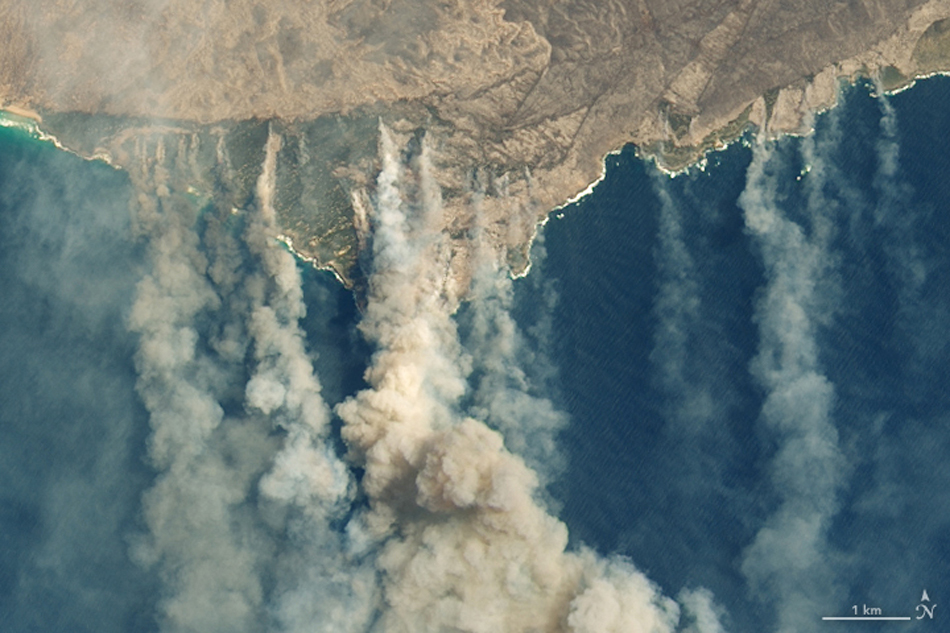 An image from NASA's Landsat 8 satellite shows smoke billowing from major fires on Australia's Kangaroo Island in early 2020.

Fasullo and his NCAR co-authors used advanced computer modelling techniques to quantify the climatic influence of the reductions in traffic and industrial activity related to COVID-19, as well as the smoke emitted by the fires. They found that the pandemic-related lockdowns of 2020 had a relatively modest and gradual influence that will result in an average warming worldwide of about .05 degrees Celsius by the end of 2022. In contrast, the fires had a briefer but more significant impact, cooling the planet within months by about .06 degrees Celsius.
The study illuminates the surprisingly wide-ranging effects of major wildfires on the world's climate system. Although it may seem counterintuitive that fires, which are associated with hot weather, can have a temporary cooling influence, their smoke tends to block sunlight and modify clouds.
Scientists have conducted a number of studies into the potential effects of warming temperatures on wildfires, which have become increasingly destructive in recent years, as well as the localized impacts of fires on weather. But they have devoted less research into what the blazes may portend for large-scale temperature and precipitation patterns.
The NCAR research indicates that major fires inject so many sulphates and other particles into the atmosphere that they can disrupt the climate system, push tropical thunderstorms northward from the equator, and potentially influence the periodic warming and cooling of tropical Pacific Ocean waters known as El Niño and La Niña.
"What this research shows is that the impact of regional wildfire on global climate can be substantial," Fasullo said. "There are large-scale fingerprints from the fires in both the atmosphere and ocean. The climate response was on par with a major volcanic eruption."
He and his co-authors cautioned that a range of caveats applies to the study, largely because of uncertainties about the full extent of emission reductions during the lockdown and the exact climatic effects of wildfire smoke.
The research was funded by the National Science Foundation, which is NCAR's sponsor, as well as by NASA and the U.S. Department of Energy.
Disparity between hemispheric temperatures
To detect the climatic influence of the pandemic and wildfires, the research team turned to estimates of emissions from both these events. They then used the NCAR-based Community Earth System Model to run a series of simulations to recreate global climate -- both with the actual emissions and without them -- as well as under various atmospheric conditions and over a time period from 2015 to 2024. This allowed them to capture the difference that the emissions made to the world's climate and to glean more insights than would be possible from observations alone.
The intensive simulations, more than 100 in all, were performed on the Cheyenne supercomputer at the NCAR-Wyoming Supercomputing Center.
As they expected, Fasullo and his co-authors found that the lockdowns associated with COVID-19 had a slight warming influence on global climate. This effect, which other scientific studies have shown on a regional level, has to do with the clearer skies that resulted from fewer emissions, which enabled more of the Sun's heat to reach Earth's surface.
In contrast, the Australian bushfires cooled the Southern Hemisphere to such an extent that they lowered Earth's average surface temperatures. This is because sulfates and other smoke particles interact with clouds to make their droplets smaller and reflect more incoming solar radiation back to space, reducing the absorption of sunlight at the surface.
At their peak, the pandemic-related lockdowns led to an increase of solar energy at the top of the atmosphere of about 0.23 watts per square meter, which is a measure used by climate scientists to quantify the amount of solar heat entering and leaving Earth's atmosphere. In contrast, the Australian fires temporarily cooled the globe by almost a watt per square meter. (For perspective, the average intensity of solar energy at the top of the atmosphere directly facing the Sun is about 1,360 watts per square meter.)
By circling the Southern Hemisphere and lingering in the atmosphere for months, the smoke particles disproportionately cooled the southern half of the planet. As a result, the disparity between hemispheric temperatures displaced tropical thunderstorms farther to the north than usual. Fasullo said that further research is needed to determine if the smoke had additional impacts, such as affecting El Niño and La Niña.
"We've theorized that the climate system responds this way to major volcanic eruptions," Fasullo said. "But those tend to happen every 30 years or so. In contrast, major wildfires can occur every couple of years and therefore have more recurring impacts. We clearly need to learn more about how they affect global climate."
J. T. Fasullo, N. Rosenbloom, R. R. Buchholz, G. Danabasoglu, D. M. Lawrence, J.‐F. Lamarque.
Coupled Climate Responses to Recent Australian Wildfire and COVID‐19 Emissions Anomalies Estimated in CESM2.
Geophysical Research Letters, 2021; DOI:
10.1029/2021GL093841
Excess Coffee: A Bitter Brew For Brain Health
It's a favourite first-order for the day, but while a quick coffee may perk us up, new research from the University of South Australia shows that too much could be dragging us down, especially when it comes to brain health.
In the largest study of its kind, researchers have found that high coffee consumption is associated with smaller total brain volumes and an increased risk of dementia.
Conducted at UniSA's Australian Centre for Precision Health at SAHMRI and a team of international researchers*, the study assessed the effects of coffee on the brain among 17,702 UK Biobank participants (aged 37-73), finding that those who drank more than six cups of coffee a day had a 53 per cent increased risk of dementia.
Lead researcher and UniSA PhD candidate, Kitty Pham, says the research delivers important insights for public health.
"Coffee is among the most popular drinks in the world. Yet with global consumption being more than nine billion kilograms a year, it's critical that we understand any potential health implications," Pham says.
"This is the most extensive investigation into the connections between coffee, brain volume measurements, the risks of dementia, and the risks of stroke -- it's also the largest study to consider volumetric brain imaging data and a wide range of confounding factors.
"Accounting for all possible permutations, we consistently found that higher coffee consumption was significantly associated with reduced brain volume -- essentially, drinking more than six cups of coffee a day may be putting you at risk of brain diseases such as dementia and stroke."
Dementia is a degenerative brain condition that affects memory, thinking, behaviour and the ability to perform everyday tasks. About 50 million people are diagnosed with the syndrome worldwide. In Australia, dementia is the second leading cause of death, with an estimated 250 people diagnosed each day.
Stroke is a condition where the blood supply to the brain is disrupted, resulting in oxygen starvation, brain damage and loss of function. Globally, one in four adults over the age of 25 will have a stroke in their lifetime. Data suggests that 13.7 million people will have a stroke this year with 5.5 million dying as a result.
Senior investigator and Director of UniSA's Australian Centre for Precision Health, Professor Elina Hyppönen, says while the news may be a bitter brew for coffee lovers, it's all about finding a balance between what you drink and what's good for your health.
"This research provides vital insights about heavy coffee consumption and brain health, but as with many things in life, moderation is the key," Prof Hyppönen says.
"Together with other genetic evidence and a randomised controlled trial, these data strongly suggest that high coffee consumption can adversely affect brain health. While the exact mechanisms are not known, one simple thing we can do is to keep hydrated and remember to drink a bit of water alongside that cup of coffee.
"Typical daily coffee consumption is somewhere between one and two standard cups of coffee. Of course, while unit measures can vary, a couple of cups of coffee a day is generally fine.
"However, if you're finding that your coffee consumption is heading up toward more than six cups a day, it's about time you rethink your next drink."
Note:
*International research partners include: Addis Ababa University, Ethiopia; University of Cambridge, England; University of Exeter, England, Alan Turing Institute, England.
Kitty Pham, Anwar Mulugeta, Ang Zhou, John T. O'Brien, David J. Llewellyn, Elina Hyppönen.
High coffee consumption, brain volume and risk of dementia and stroke.
Nutritional Neuroscience, 2021; 1 DOI:
10.1080/1028415X.2021.1945858
A Naturally Inspired Reusable System That Purifies Water And Builds Itself
In nature, the interaction of molecules at the boundary of different liquids can give rise to new structures. These self-assembling molecules make cell formation possible and are instrumental to the development of all life on Earth.
They can also be engineered to perform specific functions -- and now, a team of Penn State researchers has leveraged this opportunity to develop a material that could remove persistent pollutants from water. The researchers recently published their findings in Advanced Functional Materials.
"We took inspiration from biological systems to see if we can get similar phenomena to emerge with non-biological molecules," said Scott Medina, assistant professor of biomedical engineering and corresponding author on the paper.
For their experiment, the researchers opted to incorporate fluorine, an element not commonly found in nature, into an amino acid and mix it with a fluorinated oil to guide its molecular organization. The team added the fluorinated oil to water, where it formed a bead comprised of the fluorine droplet surrounded by an amino acid coating. When the researchers inverted the vial to expose the bead to air, the bead's components rearranged to form a film. Composed of a thin layer of fluorinated oil surrounded by two layers of microscopic amino acid crystalline structures, this film could rearrange itself into the bead when agitated -- and take other fluorinated molecules with it.
"Fluorines don't play well with others, so if you put them together there are very strong interactions," Medina said. "Fluorinated contaminants in water want to separate themselves from the water and find other fluorine-rich matter."
This phenomenon, and the compound's capacity to switch between a film state and the bead shape, sparked the researchers' interest in possible pollutant capture. Per- and polyfluoroalkyl substances (PFAS) are artificial chemicals containing fluorine typically used in manufacturing of water- or grease-repellent products. Their molecular structure allows them to accumulate in environments and the human body -- permanently.
"Nature hasn't evolved ways to break down fluorine-containing molecules efficiently, so these compounds stick around for a long time," Medina said. "They enter wastewater and soil, make their way into drinking water and food, and we consume them -- and our bodies don't degrade them very well, either."
To test the new compound's potential for PFAS capture, the researchers added contaminated water to a plastic container coated with their fluorinated amino acid film. The film captured PFAS substances within two hours and was able to hold them for up to 24 hours. From this stage, the film containing PFAS could be agitated to reform itself into a cohesive bead that could be easily collected from the now-purified water.
The researchers plan to further explore these pollutant extraction capabilities, investigating not only water purification but also the potential to harvest compounds from air. With further research into its applications, the fluorinated compound could become a multi-use contaminant removal tool for use in a variety of settings.
"There's a lot of effort being placed into investigating the toxicology of PFAS and how to regulate them," Medina said. "This material could be implemented to remove PFAS from drinking water -- and we think it could have a lot of utility in other areas as well."
Other paper contributors include Janna Sloand, a biomedical engineering doctoral candidate; Enrique Gomez, professor of chemical engineering and materials science and engineering; Tyler Culp, a chemical engineering doctoral alumnus and Gomez's former student; and Nichole Wonderling, a staff scientist and X-ray scattering manager with Penn State's Materials Research Institute.
The National Science Foundation supported this research.
Janna N. Sloand, Tyler E. Culp, Nichole M. Wonderling, Enrique D. Gomez, Scott H. Medina.
Mechanomorphogenic Films Formed via Interfacial Assembly of Fluorinated Amino Acids.
Advanced Functional Materials, 2021; 2104223 DOI:
10.1002/adfm.202104223
Cultural Biases Impact Native Fish
From art to religion to land use, much of what is deemed valuable in the United States was shaped centuries ago by the white male perspective. Fish, it turns out, are no exception.
A study published in Fisheries Magazine, a journal of the American Fisheries Society, explores how colonialist attitudes toward native fishes were rooted in elements of racism and sexism. It describes how those attitudes continue to shape fisheries management today, often to the detriment of native fishes.
The study, led by the University of California, Davis, with Nicholls State University and a national team of fisheries researchers, found that nearly all states have policies that encourage overfishing native species. The study maintains that the term "rough fish" is pejorative and degrading to native fish.
"That has bothered me for a long time," said lead author Andrew Rypel, co-director of the Center for Watershed Sciences and the Peter B. Moyle and California Trout Chair in Coldwater Fish Ecology at UC Davis. He and others have been disturbed by images of "glory killings" of native fish that periodically pop up on the internet, as well as the lump categorization of less preferred species as "rough" or "trash" fish.
"When you trace the history of the problem, you quickly realize it's because the field was shaped by white men, excluding other points of view," Rypel said. "Sometimes you have to look at that history honestly to figure out what to do."
The study offers several recommendations for how anglers and fisheries managers can shift to a new paradigm that's more inclusive and beneficial to all fish and people.
The term "rough fish" dates to commercial riverboat fishing in the mid-late 1800s. Slow, heavy boats would lighten their loads by "rough-dressing" -- removing organs but not filleting -- less desirable species and discarding them. Biologists came to use the term to describe an unsubstantiated idea that native fish limit game fish species historically desired by Europeans. That attitude posed a major threat to many native species, which were killed in large numbers.
For instance, the alligator gar, an ancient species that can grow more than 8 feet long and weigh 300 pounds, was particularly persecuted in the past century. Called a "wolf among fishes," poison, dynamite and electrocution were used to greatly reduce its population. But now some fishers spend thousands of dollars for the opportunity to catch and release a giant gar. In 2021, Minnesota changed its statute to describe gar as a "game fish" rather than a "rough fish."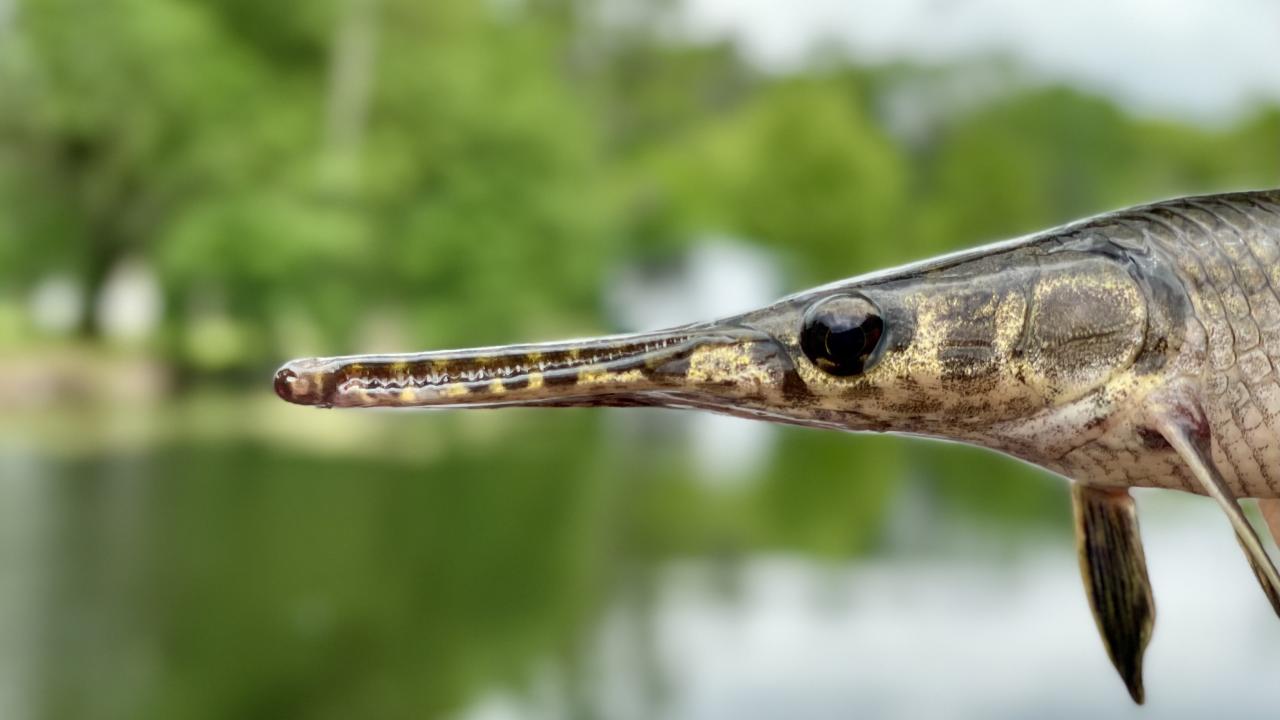 This spotted gar in the Louisiana Bayou is an ancient and native fish species. Photo: Solomon David/Nicholls State University

Co-author Solomon David has helped fuel renewed appreciation for gar and its relative, bowfin. He runs the GarLab at Nicholls State University in Louisiana, where he is an assistant professor. He said many native fishes, such as suckers and gars, have long been valued by Indigenous people and people of colour.
"European colonists heavily influenced what fishes were more valuable, often the species that looked more similar to what they're used to," David said. "So trout, bass and salmon got their value while many other native species got pushed to the wayside."
The study authors conducted a survey of fishing regulations across the United States to compare policies and bag limits on "rough fish" with those of largemouth bass, a ubiquitous sport fish.
"When I was a kid fishing, you might go to the river with a worm and catch all these interesting species," Rypel said. "The guidebook would just say 'rough fish, bag unlimited.' Not much has changed since I was kid."
The study found that no states had bag limits rivalling those for the bass. While black basses were often managed at five fish per day, regulations for most native fishes were extremely liberal. Forty-three states had unlimited bag limits for at least one native species. In the remaining states, bag limits were between 15 and 50 fish a day.
Freshwater ecosystems are threatened by pollution, habitat loss and climate change. Up to half of fish species globally are in some form of decline, and 83 percent of native California fish species are declining. Native fishes help ecosystems in many ways, including nutrient cycling and food chain support for other native species. The authors pointedly call for a "rewrite" in managing them.
Recommendations
The study's recommendations for that rewrite include:
Stop saying "rough fish." They suggest "native fish" as a simple alternative.
Integrate Indigenous perspectives into fisheries management.
Revisit species bag limits. Lower bag limits for native species until the science is conducted to confirm they could be higher. The study takes particular note of the fast-growing bowfishing market that has contributed to removing native species.
Support science on native fishes. Game fish receive 11 times more research and management attention in American Fisheries Society journals than do "rough fish." To learn the true value of native fishes, more research is required.
Co-manage species that have co-evolved, such as freshwater mussels and fish that host them.
Correct misinformation and enhance science education through outreach and education for all ages.
"We have a chance to redirect fisheries science and conservation and expand it with respect for biodiversity and diversity," David said. "It's been a long time coming. Change is slow, but we have an opportunity here, and we should take advantage of it."
The study was funded by the Peter B. Moyle & California Trout Endowment for Coldwater Fish Conservation and by the California Agricultural Experimental Station of UC Davis.
Andrew L. Rypel, Parsa Saffarinia, Caryn C. Vaughn, Larry Nesper, Katherine O'Reilly, Christine A. Parisek, Matthew L. Miller, Peter B. Moyle, Nann A. Fangue, Miranda Bell‐Tilcock, David Ayers, Solomon R. David.
Goodbye to "Rough Fish": Paradigm Shift in the Conservation of Native Fishes.
Fisheries, 2021; DOI:
10.1002/fsh.10660
Pedestrians Should Get The Green Light On Traffic Signal Prioritisation
Whether you're driving behind the wheel, cycling on a bike or a pedestrian at a junction waiting to cross, it may feel like traffic lights are never working in your favour.
Transport expert Professor Vinayak Dixit, from UNSW School of Civil and Environment Engineering, says while traffic signals prioritise pedestrian safety, there is still a lack of understanding about the exact ways pedestrians move around and use junctions with traffic signals.
"If we look at the history of the road network, they were originally built for motor vehicles. Then over time, traffic lights were developed to help vehicles safely navigate the conflicting streams of movements.
"Now, with the rise of groups of people with very different mobility needs, from walking, cycling and even riding scooters, it's important that traffic lights provide clear priority rules to improve safety for not only cars, but all road users.
"However, in terms of pedestrians, traffic lights do not know exactly how many people are waiting at the crossing once the button has been pushed."
Professor Dixit says the time allocated for the pedestrians to cross the road is subsequently the same – irrespective of the number of people using the crossing.
"This can be inefficient, and in some cases unsafe, for all users at the intersection waiting to cross," he says.
"We could get the flow of both pedestrian and vehicular traffic moving quicker if we have the right technologies.
"There is a huge gap that needs to be addressed because people are moving differently."
On-demand changes to traffic signals
Traffic lights can be programmed to signal differently based on the movement of vehicles and people in that intersection. For example, for most roads, signals prioritise streets with more vehicles.
But how do traffic lights sense movement if not all road users travel on wheels?
As Director of the UNSW Research Centre for Integrated Transport Innovation (rCITI), Prof Dixit says there are different technologies, such as sensors and cameras, which help determine when the traffic lights should change.
"You may notice at intersections, there are small cuts on the road – these are called loop detectors. They detect anything metallic such as motor vehicles, motor bikes and buses," he says.
"The road network can also use cameras to capture and analyse how big queues are at junctions on certain roads. But again, what both these technologies lack is the ability to detect is how pedestrians, or people, are using a particular intersection."
While some state transport agencies are exploring technologies based on Wi-Fi and Bluetooth to detect human mobility, safeguarding of data should be considered, he says.
"Sensing technologies are effective but if you have to do it, you need to ensure that people's privacy is protected at the same time."
Why slow traffic lights can save drivers time
Prof. Dixits says that although it can be annoying for drivers, they should sit tight at a red light – because waiting longer at the traffic light will actually get you moving faster.
Signals are programmed to calculate lost time during each traffic light cycle where vehicles are either slowing down or stationary during the amber and red phases. At busy periods, the signals will increase the length of each cycle in order to help improve the flow of traffic.
Prof. Dixit says although drivers feel that shorter cycle times may feel more efficient, it's quite the opposite.
"A cycle is the time between the moment the traffic light turns green to when it changes back to red.
"Hypothetically, for example, let's say you lose 10 seconds of traffic time per cycle. So, if you have 10 cycles per hour, you have lost 100 seconds of not being able to move traffic – which adds up quickly," he says.
"If you have another scenario where you only have four cycles per hour. While the cycle lengths are much longer, you would only be losing 40 seconds of traffic movement within that hour."
During times of high congestion, therefore, the traffic light cycle times increase to move traffic more efficiently.
"If you reduce the cycle times, the driver will probably be inching forward more frequently, but the overall delay will increase - it's a little counterintuitive, actually," Prof. Dixit says.
"It may feel like it takes a long time for the traffic signal to turn green but there's a good reason for it."
While a world without traffic signals may sound like an accident waiting to happen, it's not impossible. And we don't need to wait for fully autonomous vehicles for it to be a reality.
Towns in the Netherlands have already trialled transport methods which involved removing traffic lights and, in some cases, even road markings.
Prof. Dixit says these towns demonstrated that road users become more careful and, overall, safety improved.
"Fundamentally, traffic lights are ultimately a dynamic priority assignment – it's assigning who gets to go where first. As a society, we've agreed to adhere to the different coloured lights to tell us when to go, when to stop and when to slow down.
"When you take that way, people need to interact differently to get around. The driving experience may be different, but I believe we can still manifest our own system.
"We may think that it won't work, but it's been proven it can."
Disclaimer: These articles are not intended to provide medical advice, diagnosis or treatment. Views expressed here do not necessarily reflect those of Pittwater Online News or its staff.