Inbox and Environment News: Issue 502
July 18 - 24, 2021: Issue 502
Updated Advice For HSC Students
July 14, 2021: NSW Dept. of Education
Following the NSW Government's announcement today to extend learning from home in Greater Sydney by two weeks, the NSW Education Standards Authority (NESA) is reassuring HSC students that arrangements are in place to ensure no student is disadvantaged by COVID restrictions.
NESA CEO Paul Martin said NESA is supporting HSC students and schools as COVID impacts NSW particularly those in Greater Sydney.
"Right now, our attention is on plans for the HSC oral language exams on 31 July and dance exams which are due to start on 2 August and we will issue further advice about these exams mid next week," Mr Martin said.
"At this stage, we are planning for the drama, music and written exams and the marking of major works and projects to go ahead on schedule in a COVID safe way."
NESA is continuing to work closely with NSW Health and the school sectors to plan contingencies for HSC exams, and will always follow the Health advice to prioritise the safety and health of students, exam staff and school communities
While HSC trial exams are a school-based assessment activity that are not conducted by NESA, NESA has made some changes to their rules to help schools respond to the evolving COVID situation.
These changes mean schools can postpone trial exams by a few weeks or provide an alternative assessment task suitable for the learning from home context.
NESA will publish further advice to support schools to determine suitable alternative assessment tasks and to estimate marks should the health advice require rescheduled trial exams to be cancelled.
"I want to say categorically that students will have the opportunity to receive the HSC this year," Mr Martin said.
"Students should continue to focus on their studies and prioritise looking after their wellbeing."
Teachers and schools are absolutely focussed on supporting HSC students whether they are learning from home in the Greater Sydney region, or at school in regional NSW.
Current advice for HSC students includes:
Your school will advise you about arrangements for trial HSC exams.
HSC students in Greater Sydney continue to be able to access school to prepare for the HSC where they cannot do so from home, including to use specialist equipment to work on major projects or rehearse for performance exams.
As per broader NSW Health advice, HSC students in Greater Sydney are asked to learn from home where possible.
All HSC students must follow COVID safe practices at school, including wearing a mask.
The COVID illness/misadventure process is available for students whose ability to work on their major project or performance has been significantly impacted by COVID-19 restrictions.
After Dark Photo Competition: Northern Beaches
Here's a great new photo competition just for locals.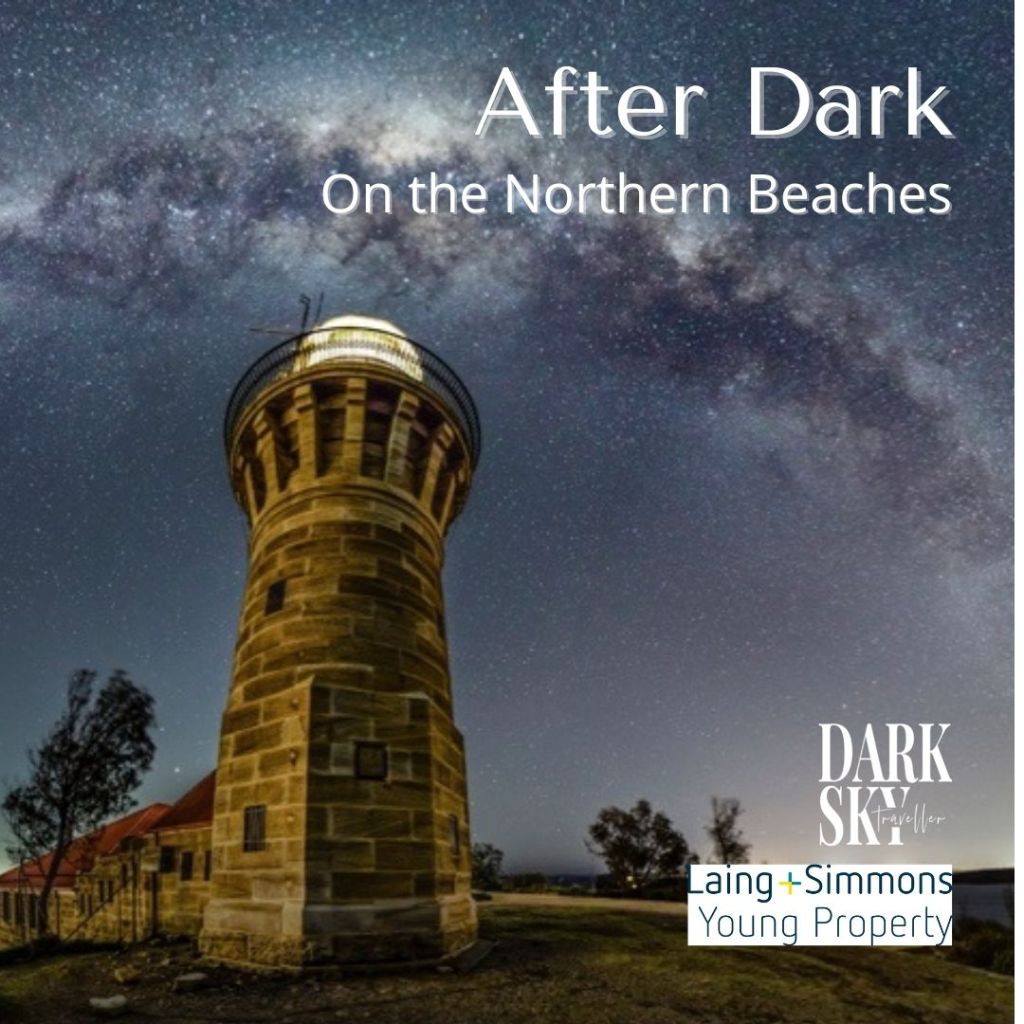 The Northern Beaches are one of the best places in Sydney to view the night sky and appreciate this wonderful asset.
Enter your image of the Northern Beaches taken between sunset and sunrise, go in the running for prizes, and share the beauty of the Northern Beaches LGA in a way not done before.
Proceeds from the event, go towards supporting the charity the
Australian Dark Sky Alliance
to support the ongoing conservation of the night time environment.
Entries close 1st September, 2021.
Details
There will be three categories of entry for the General section;
Land

– manmade and/or natural formations, wildlife, flora or fauna

Sea

– waterways, beaches, or marine areas, sea life

Sky

– aspects of the night sky, moon, starscapes, clouds or wildlife
Junior – under 16 years featuring any one of these categories.
All entries must be taken within the Northern Beaches LGA.
Images may be taken within the past 2 years, but must be taken between sunset and sunrise.
There is a limit of six (6) entries per category per photographer.
Still images must be submitted as JPG files with the longest side having a dimension no greater than 4,950 pixels in Adobe 1998 colour space, and no larger than 5Mb file size.
Entry fees are $20 for the first category entered and $10 for each subsequent category entered.
Up to six entries per category are permitted.
Fees should be paid by the PayPal gateway on the entry website. Credit and debit cards can be used on this gateway.
If entry payments are not received by the deadline, then the submitted entries will not be accepted for judging.
Still images must be submitted as JPG files with the longest side having a dimension no greater than 4,950 pixels in Adobe 1998 colour space, and no larger than 5Mb file size.
Entries will be accepted only from Australian residents of the Commonwealth of Australia and its Territories.
There will be two sections of entry – General and Junior (18 or younger)
There will be three categories of entry for the General Section; Portraying the night time environment featuring Land, Sea or Sky.
The Junior Section is for photographers 18 years old or younger and will have one open category.
All entries must be taken within the Northern Beaches LGA and must be taken between sunset and sunrise.
Images can be taken at any time of the year on or after 1 September 2019.
The top 5 images of each category will be judged by the organising committee and will be hung at the Studio, Careel Bay Marina for general public display.
Photographers represented in the top 5 images of each category will be notified that they are in the top 20 images (15 September 17:00 AEST).
There is a limit of six (6) entries per category per photographer.
In the case of images with multiple authors, the instigator of the image will be considered to be the principal author and the one who "owns" the image. The principal author MUST have performed the majority of the work to produce the image. All authors MUST be identified and named in the entry form along with their contributions to the production of the image.
Entries must be in digital form and will be accepted ONLY through submission via the dedicated website at: afterdark.myphotoclub.com.au
To preserve anonymity, the submitted image files should not contain identifying metadata.
For judging purposes, still images must be submitted as JPG files with the longest side having a dimension no greater than 4,950 pixels in Adobe 1998 colour space.
All photographs must have been taken no more than 2 years before the closing date of entry.
Entry fees are $20 for the first entry and $10 each subsequent entry. Fees should be paid by the PayPal gateway on the entry website. Credit and debit cards can be used on this gateway.
If entry payments are not received by the deadline, then the submitted entries will not be accepted for judging.
Photographers of the top 20 images (5 in each category) will be notified 15 September and images printed, framed and hung by the organising. Artists may choose to pay $55 for this service to be undertaken on their part or undertake printing and framing at their own cost. Images must be ready for hanging 17:00 (AEST) 29 September 2021.
Images will be listed on sale during the exhibition at the artist's discretion. $100 of the sale will be donated to the charity the Australasian Dark Sky Alliance.
Winners for the Land Scape, Sea Scape, Sky Scape and Youth entry will be announced Thursday 30th September 2021.
People's choice will confirmed by popular vote throughout the exhibition and will be announced on Saturday 30 October, 2021.
Submissions close at 24:00 (AEST) on Wednesday, 1 September 2021. No entries will be accepted past this date.
All winners should make an effort to attend the presentation of the awards on 30 September 2021
The winning entries will be exhibited for the entire Exhibition After Dark, at the Studio, Careel Bay Marina between 30 September and 2 November, 2021.
Permission to reproduce entries for publication to promote the competition and exhibitions and dark sky-related events and activities on the northern beaches will be assumed as a condition of entry. The copyright of the image remains with the author, and we will try to ensure that the author is credited where the image is used.
All entries must be true images, faithfully reflecting and maintaining the integrity of the subject. Entries made up of composite images taken at different times and/or at different locations and/or with different cameras will not be accepted. Image manipulations that produce works that are more "digital art" than true astronomical images, will be deemed ineligible. If there is any doubt about the acceptability of an entry, then the competition organisers should be contacted, before the entry is submitted, for adjudication on the matter at the following email address: marnie@darkskytraveller.com.au
If after the judging process, an image is subsequently determined to have violated the letter and/or the spirit of the rules, then that image will be disqualified. Any prizes consequently awarded for that image must be returned to the competition organisers.
The competition judges reserve the right to reject any entry that, in the opinion of the judges, does not meet the conditions of entry or is unsuitable for public display. The judges' decisions will be final.
Submission of an entry implies acceptance of all the conditions of entry and the decisions of the competition judges.
Entries Open: 24:00 (AEST) Sunday, 11 July 2021
Entries Close: 24:00 (AEST) Wednesday, 1 September 2021
Top 20 announced: 17:00 Wednesday, 15 September 2021
Photography bump in: Midday Wednesday 29 September 2021
Exhibition Launch and Presentation of Awards: Thursday 30 September 2021
Bump out – 2 November 2021
The Overall Winner: To be judged by David Malin, Fred Watson
Category Winner: An image deemed to be the best in that category as judged by the judging panel.
"The People's Choice": This will be judged by gathering votes obtained in the exhibition venue, and online.
Category Winner: $200 – to each of the image deemed to be the best in each of the four (4) category.
"The People's Choice": $200 – will be judged by gathering votes obtained in the exhibition venue, and online.
There will be three categories of entry for the General section;
Land – capturing manmade and/or natural formations, wildlife, flora or fauna associated with the night
Sea – capturing waterways, beaches, or marine areas, sea life associated with the night.
Sky – capturing aspects of the night sky, moon, stars capes, clouds or wildlife associated with the night sky.
There is a limit of six (6) entries per category per photographer.
All entries must be taken within the Northern Beaches LGA.
The Junior Section is for photographers 18 years old or younger and feature any one of the categories.
2021 Crikey! Magazine Photography Competition
Now in its fifth year, Australia Zoo's Crikey! Magazine Photography Competition encourages photographers from around the world to contribute their work to celebrate and illustrate the rich diversity of life on Earth and inspire action to conserve it.
Judged by award winning photographers including Robert Irwin, Georgina Steytler, Dudley Edmondson, Gary Cranitch and Kate Berry, this competition welcomes high-quality nature, wildlife and conservation images for a chance to win prizes and be exhibited at Australia Zoo and the Queensland Museum's iconic Whale Mall right outside Queensland Museum in Queensland's Cultural Centre, South Bank.
Entries open on World Environment Day, 5th June 2021, and close 31st August 2021.
Category One:

Crikey! Magazine Cover
Our original category, the winning image will be featured on the cover of Crikey! Magazine. The image must be portrait orientated and have space for the magazine title (either above or below focal subject). The image should be captivating and feature an animal, photographed anywhere in the world. Images may include terrestrial or aquatic wildlife.
Category Two:

Crikey! Kids
Our original category, the winning image will have a full-page featured in Crikey! Magazine. The image must be portrait orientated and should be captivating and feature an animal, photographed anywhere in the world. Images may include terrestrial or aquatic wildlife. To qualify for our Crikey! Kids category, entrants must be under the age of 15 year on 1 October 2021.
Category Three:

The Natural World
This is the culmination of the three exciting categories introduced for our 50th Year celebrations. Images submitted to this category can showcase the natural world, depict the complex relationship between humans and nature, or illustrate threatened wildlife. It is through these images, that we can raise awareness and advocate for the conservation of wildlife and wild places!
Five finalists will be selected from each category, along with a winner and highly commended. The finalists will all have their images exhibited within Australia Zoo and at external events. The images will also be featured in the Summer edition of Crikey! Magazine and all finalists will receive a personalised certificate.
There is a variety of exciting prizes to be won from each category, including vouchers, gift packs and Australia Zoo passes! Woo-hoo!
Winner – Inclusion as the cover photo of Crikey! Magazine Summer edition, a CameraPro voucher to the value of $1,000.00 AUD and a signed Robert Irwin canvas print valued at $99.95 AUD.
Highly Commended – A choice of either an Australia Zoo family admission (2 adults, 2 children) including giraffe encounter; or an Australia Zoo signed gift basket to the value of $220.00 AUD.
Winner – A CameraPro voucher to the value of $500.00 AUD and a signed Robert Irwin canvas print valued at $99.95 AUD.
Highly Commended – A choice of either an Australia Zoo family admission (2 adults, 2 children) including giraffe encounter; or an Australia Zoo signed gift basket to the value of $220.00 AUD.
Winner – A CameraPro voucher to the value of $1,000.00 AUD and a signed Robert Irwin canvas print valued at $99.95 AUD
Highly Commended – A choice of either an Australia Zoo family admission (2 adults, 2 children) including giraffe encounter; or an Australia Zoo signed gift basket to the value of $220.00 AUD.
Step 1: Take your most creative wildlife photo that matches the theme of the category you are entering.
Step 2: Read the terms and conditions via the below link for clear guidelines of this competition.
Step 3: The photograph must be in portrait format for the Crikey! Magazine Cover category. Consideration needs to be taken to allow for the 'Crikey!' mastheads which will be positioned over the top quarter of the winning photo.
Step 4: All photographs must be provided in high resolution, 3:2 aspect ratio, JPG format and a minimum of 300 DPI. No borders, watermarks or signatures are allowed. Entries not meeting these requirements will not proceed to judging.
Step 5: Each photograph must be labelled with your name, category, subject of the photo and if required, a number for multiple images of the same subject. For example, an acceptable file name is JaneSmith_CrikeyKids_Lion or JaneSmith_CrikeyKids_Lion2.
Step 6: Enter via the links below from June 5 2021 to August 31 2021 to be considered. Age qualifications are – Under 15 Years on 1 October 2021 for Crikey! Kids entry and 15 Years & over for all other categories.
Step 7: A panel of judges consisting of expert photographers will choose the winners.
Step 8: Wait until 1 October 2021 to find out if you are one of our winners!
Entries close on 31 August 2021, so snap to it!
A $10.00 entry fee applies for each category excluding the Under 15 Years "Crikey! Kids". The entry fees cover the majority of the competition administration costs to allow the proceeds from Crikey! Magazine to continue to provide essential support to Wildlife Warriors and make an immediate impact in the world of wildlife conservation. Entry fees are non-refundable.
Butcher Bird Sings Imagine In Duet With Irish Folk Singer Robbie Dunn
Robbie says; 'This beautiful little bird came down and sang John Lennon's song Imagine with me. I have no claim to this song I am just sharing the bird singing.'
Robbie lives in Queensland but many of you may have heard these birds singing in your own neighbourhood - they like to imitate other close by neighbours such as kookaburras, currawongs and magpies - as well as join in on a human tune, apparently.
They also become used to their 'home patch' of trees or yards and the humans who live alongside them.
Enjoy The Louvre At Home; Take A Virtual Tour!
Visit the museum rooms and galleries, admire the palace architecture and enjoy the views!
There are a number of virtual tours you can take, just visit the link above and choose which galleries or events you will stroll through.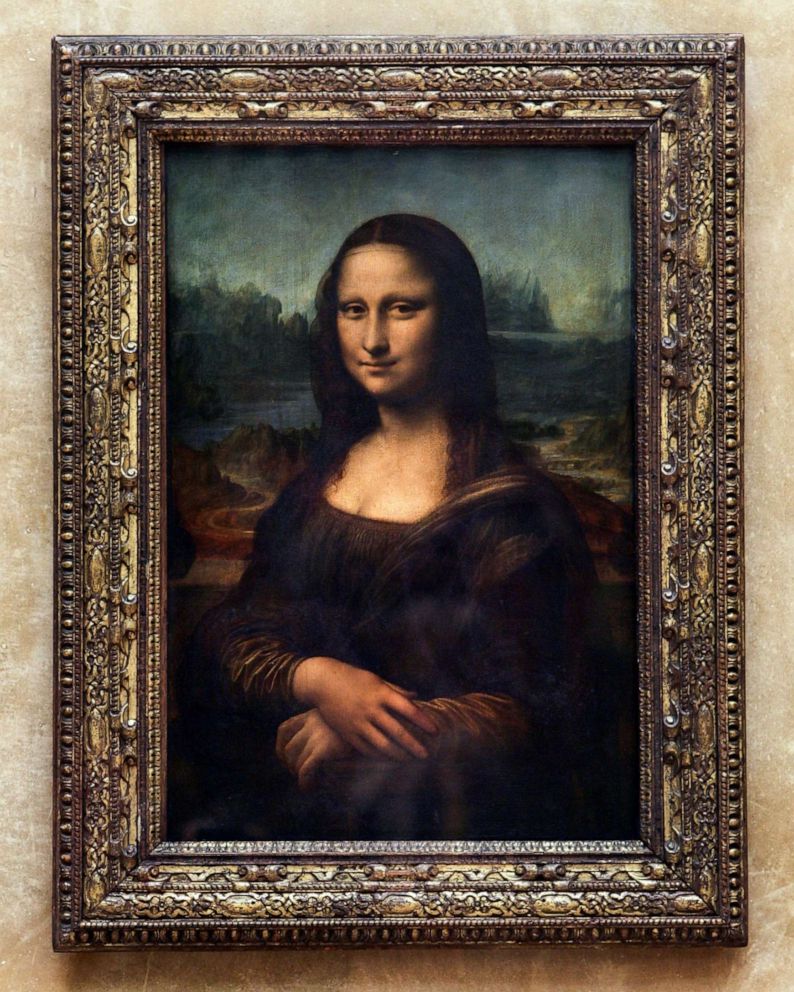 All Quiet On The Western Front

All Quiet on the Western Front is a novel by Erich Maria Remarque, a German veteran of World War I. The book describes the German soldiers' extreme physical and mental stress during the war, and the detachment from civilian life felt by many of these soldiers upon returning home from the front.

There were two version of a film made with the same title based on his work, a 1930 version that won an academy award for Best and a 1979 one that was made for television. The 1979 movie was filmed in Czechoslovakia in multiple places (train station, school etc.), including the city of Most, which was being demolished due to the fact that the government of the country wanted to start mining coal, which was in the ground under the centre of the town, with many historical buildings destroyed as a result. Filmmakers took advantage of this and some scenes are shot in half demolished buildings. It is also for this reason the old city doesn't exist anymore.
New UK Study Reveals Extent Of Brain Complications In Children Hospitalised With COVID-19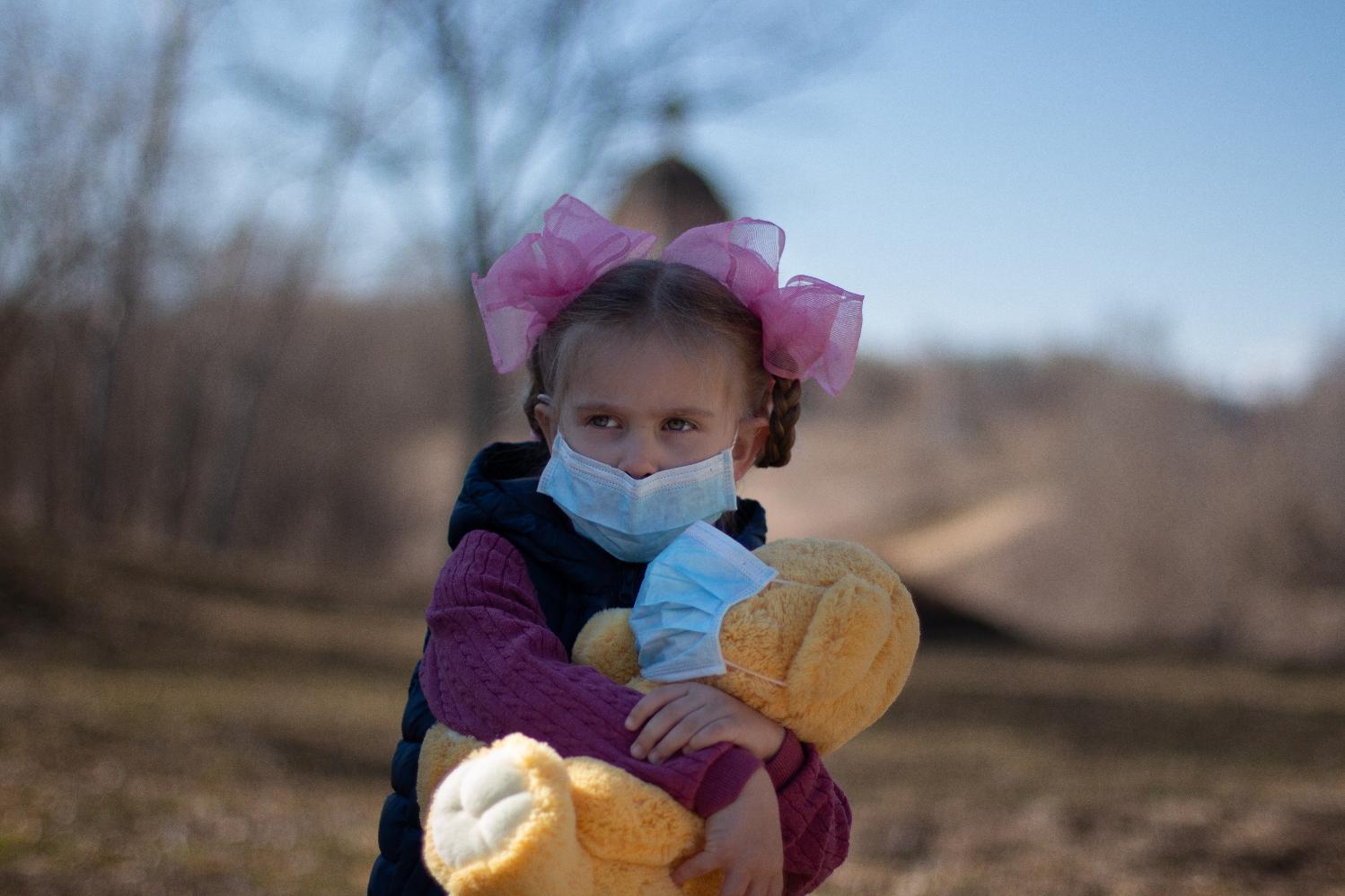 July 17, 2021
Although the risk of a child being admitted to hospital due to COVID-19 is small, a new UK study has found that around 1 in 20 of children hospitalised with COVID-19 develop brain or nerve complications linked to the viral infection.
The research, published in The Lancet Child and Adolescent Health and led by the University of Liverpool, identifies a wide spectrum of neurological complications in children and suggests they may be more common than in adults admitted with COVID-19.
While neurological problems have been reported in children with the newly described post-COVID condition paediatric inflammatory multisystem syndrome temporally associated with SARS-CoV-2 (PIMS-TS), the capacity of COVID-19 to cause a broad range of nervous system complications in children has been under-recognised.
To address this, the CoroNerve Studies Group, a collaboration between the universities of Liverpool, Newcastle, Southampton and UCL, developed a real-time UK-wide notification system in partnership with the British Paediatric Neurology Association.
Between April 2020 and January 2021, they identified 52 cases of children less than 18 years old with neurological complications among 1,334 children hospitalised with COVID-19, giving an estimated prevalence of 3.8%. This compares to an estimated prevalence of 0.9% in adults admitted with COVID-19.
Eight (15%) children presenting with neurological features did not have COVID-19 symptoms although the virus was detected by PCR, underscoring the importance of screening children with acute neurological disorders for the virus.
Ethnicity was found to be a risk factor, over two thirds of children being of Black or Asian background.
For the first time, the study identified key differences between those with PIMS-TS versus those with non-PIMS-TS neurological complications. The 25 children (48%) diagnosed with PIMS-TS displayed multiple neurological features including encephalopathy, stroke, behavioural change, and hallucinations; they were more likely to require intensive care.
Conversely, the non-PIMS-TS 27 (52%) children had a primary neurological disorder such as prolonged seizures, encephalitis (brain inflammation), Guillain-Barré syndrome and psychosis. In almost half of these cases, this was a recognised post-infectious neuro-immune disorder, compared to just one child in the PIMS-TS group, suggesting that different immune mechanisms are at work.
Short-term outcomes were apparently good in two thirds (65%) although a third (33%) had some degree of disability and one child died at the time of follow-up. However, the impacts on the developing brain and longer-term consequences are not yet known.
First author Dr Stephen Ray, a Wellcome Trust clinical fellow and paediatrician at the University of Liverpool said:
"The risk of a child being admitted to hospital due to COVID-19 is small, but among those hospitalised, brain and nerve complications occur in almost 4%. Our nationwide study confirms that children with the novel post-infection hyper-inflammatory syndrome PIMS-TS can have brain and nerve problems; but we have also identified a wide spectrum of neurological disorders in children due to COVID-19 who didn't have PIMS-TS. These were often due to the child's immune response after COVID-19 infection."
Joint senior-author Dr Rachel Kneen, a Consultant Paediatric Neurologist at Alder Hey Children's NHS Foundation Trust and honorary clinical Senior Lecturer at the University of Liverpool said:
"Many of the children identified were very unwell. Whilst they had a low risk of death, half needed intensive care support and a third had neurological disability identified. Many were given complex medication and treatments, often aimed at controlling their own immune system. We need to follow these children up to understand the impact in the long term."
Joint senior-author Dr Benedict Michael, a senior clinician scientist and MRC Fellow at the University of Liverpool said:
"Now we appreciate the capacity for COVID-19 to cause a wide range of brain complications in those children who are hospitalised with this disease, with the potential to cause life-long disability, we desperately need research to understand the immune mechanisms which drive this. Most importantly - how do we identify those children at risk and how should we treat them to prevent lasting brain injury? We are so pleased that the UK government has funded our COVID-CNS study to understand exactly these questions so that we can help inform doctors to better recognise and treat these children."
Stephen T J Ray, Omar Abdel-Mannan, Mario Sa, Charlotte Fuller, Greta K Wood, Karen Pysden, Michael Yoong, Helen McCullagh, David Scott, Martin McMahon, Naomi Thomas, Micheal Taylor, Marjorie Illingworth, Nadine McCrea, Victoria Davies, William Whitehouse, Sameer Zuberi, Keira Guthrie, Evangeline Wassmer, Nikit Shah, Mark R Baker, Sangeeta Tiwary, Hui Jeen Tan, Uma Varma, Dipak Ram, Shivaram Avula, Noelle Enright, Jane Hassell, Amy L Ross Russell, Ram Kumar, Rachel E Mulholland, Sarah Pett, Ian Galea, Rhys H Thomas, Ming Lim, Yael Hacohen, Tom Solomon, Michael J Griffiths, Benedict D Michael, Rachel Kneen, Gerome Breen, Hannah Castell, Ceryce Collie, Lilly George, Monika Hartmann, Marc Henrion, Maria Kinali, Christina Petropoulos, Sithara Ramdas, Victoria Vlachou, Brigitte Vollmer, Bethany Facer, Cordelia Dunai. Neurological manifestations of SARS-CoV-2 infection in hospitalised children and adolescents in the UK: a prospective national cohort study. The Lancet Child & Adolescent Health, 2021; DOI: 10.1016/S2352-4642(21)00193-0
Reviewing Pressure Effects On Iron-Based High-Temperature Superconductors
The discovery of iron-based superconductors with a relatively high transition temperature Tc in 2008 opened a new chapter in the development of high-temperature superconductivity.
The following decade saw a 'research boom' in superconductivity, with remarkable achievements in the theory, experiments and applications of iron-based superconductors, and in our understanding of the fundamental mechanism of superconductivity.
A UOW paper published last month reviews progress on high-pressure studies on properties of iron-based superconductor (ISBC) families.
FLEET PhD student Lina Sang (University of Wollongong) was first author on the Materials Today Physics review paper, investigating effects on the superconductivity, flux pinning, and vortex dynamics of ISBC materials, including:
pressure-induced superconductivity
raising transition temperature Tc
pressure-induced elimination/re-emergence of superconductivity
effects of phase separation on superconductivity
increasing critical current density
significantly suppressing vortex creep
reducing flux bundle size.
The review spotlights use of pressure as a versatile method for exploring new materials and gaining insight into the physical mechanisms of high-temperature superconductors.
Superconductors: A Background
In a superconductor, an electrical current can flow without any energy loss to resistance.
Iron-based superconductors are a type of 'high temperature' (Type II or unconventional) superconductor in that they have a transition temperature (Tc) much higher than a few degrees Kelvin above absolute zero.
The driving force behind such Type II superconductors has remained elusive since their discovery in the 1980s. Unlike 'conventional' superconductors, it is clear they cannot be directly understood from the BCS (Bardeen, Cooper, and Schrieffer) electron-phonon coupling theory.
In successive discoveries, the transition temperature Tc has been driven steadily higher.
"The ultimate goal of the research of superconductivity is finding superconductors with a superconducting transition temperature (Tc) at room temperature," says Prof Xiaolin Wang, the node leader and theme leader of FLEET (also at the University of Wollongong) and Dr Sang's PhD supervisor.
"Pressure can significantly enhance the Tc for the Fe-based superconductors. And recently, superconductivity was observed near room temperature in hydrogen alloyed compounds," explains Prof Wang, who is Director of the Institute for Superconducting and Electronic Materials at the University of Wollongong.
Experimental equipment: The diamond anvil cell (left) and hydrostatic pressure cell (right) can be used to establish the effect of pressure on superconducting material.
"Pressure effects on iron-based superconductor families: Superconductivity, flux pinning and vortex dynamics" was published in Materials Today Physics in May 2021.
This work was support from the Australian Research Council through ARC Centre of Excellence in FLEET.
L.N. Sang, Z. Li, G.S. Yang, Z.J. Yue, J.X. Liu, C.B. Cai, T. Wu, S.X. Dou, Y.W. Ma, X.L. Wang.
Pressure effects on iron-based superconductor families: Superconductivity, flux pinning and vortex dynamics.
Materials Today Physics, 2021; 19: 100414 DOI:
10.1016/j.mtphys.2021.100414
ANU Archaeologist Prof. Peter Bellwood Awarded Top Honour For Life's Work
An Emeritus Professor at The Australian National University (ANU) whose work has changed the way we think about early human life has been honoured with a prestigious science prize.
Archaeologist Peter Bellwood's research explored how farming spread around the globe, the formation of Polynesian culture and human adaptation to island environments.
In winning the 2021 International Cosmos Prize he joins an illustrious group of recipients which includes Sir David Attenborough and Dr Jane Goodall.
Emeritus Professor Bellwood is also the first Australian to be awarded the prize in its 28 year history.
He says he's humbled by the honour.
"My goal has always been to expose others to the remarkable achievements of our ancestors, so that those achievements can still inspire us today," he said.
"As a multidisciplinary historian of the pre-modern human population, I have come to realise that any true understanding of the human past and its global impact must draw on research that is undertaken by many different scientific disciplines."
Emeritus Professor Bellwood held various roles at ANU from 1973 until his retirement in 2013.
Notably, he proposed the "early farming dispersal hypothesis", which brought together archaeology and linguistics to study the migration of early farmers.
It aims to celebrate work that demonstrates "the harmonious coexistence of nature and mankind".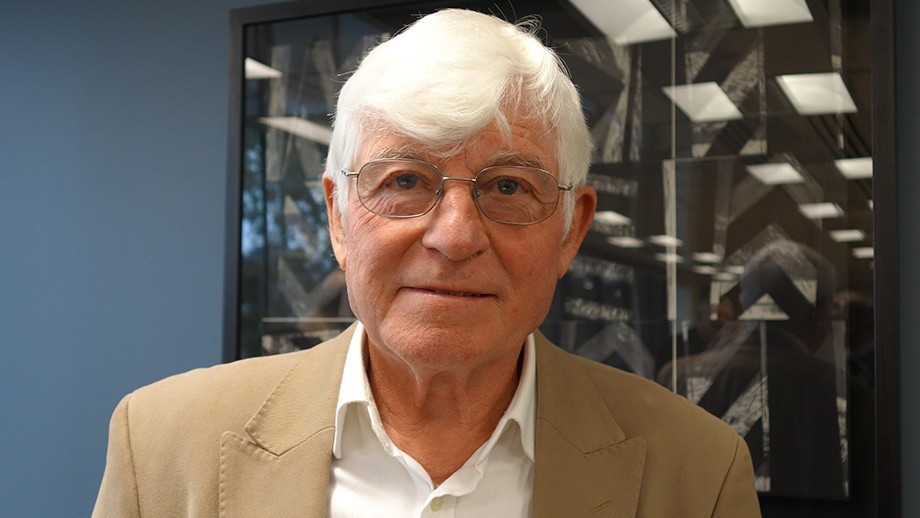 Emeritus Professor Bellwood
Study Puts Charge Into Drive For Sustainable Lithium Production
An important new study by researchers at the U.S. Department of Energy's (DOE) Argonne National Laboratory has yielded critical fresh insights into the lithium production process and how it relates to long-term environmental sustainability, particularly in the area of transportation with batteries and electric vehicles.
The paper, "Energy, Greenhouse Gas, and Water Life Cycle Analysis of Lithium Carbonate and Lithium Hydroxide Monohydrate from Brine and Ore Resources and Their Use in Lithium Ion Battery Cathodes and Lithium Ion Batteries," in the journal Resources, Conservation & Recycling, was the result of a unique collaboration with SQM, a Chilean company that is one of the world's biggest producers of lithium.
According to Argonne lifecycle analyst and lead author Jarod Kelly, the researchers -- using operational data supplied by SQM -- found that the sourcing of lithium, from both a process and location perspective, can strongly affect its associated environmental impacts.
"The results show that concentrated lithium brine and its related end products can vary significantly in energy consumption, greenhouse gas emissions, sulfur dioxide emissions and water consumption depending upon the resource allocation method used," Kelly explained.
The researchers modelled brine-based lithium extracted from the Salar de Atacama, a large salt flat in northern Chile near the Andes Mountains. The lithium is naturally dried in large ponds to evaporate the water, concentrate the lithium, and remove impurities. Materials and energy are later added to produce lithium carbonate and lithium hydroxide. These two end products are shipped worldwide to battery cathode producers that process them into a variety of battery materials.
The study findings could have major implications for how to optimize lithium production at each stage of the process, which would result in more environmentally-friendly products, particularly battery electric vehicles. The International Energy Agency predicts that demand for lithium may grow by as much as 40 times between 2020 and 2040, mainly due to global deployment of electric vehicles.
"Examination of current lithium production and the pursuit of future production, including from within the U.S., are critical to sustaining electric vehicle deployment," said Michael Wang, director of the Systems Assessment Centre at Argonne and a study co-author.
"This study establishes a baseline for current practices and shows us potential areas for improvement," added Kelly. "With further research, it will be possible to use this information to help develop best practices for producing lithium in the most sustainable way."
SQM initially approached Argonne last year about a collaboration in support of ambitious sustainability targets the company recently unveiled.
"According to our sustainability plan, we want to look more closely at carbon emissions, water consumption and energy consumption in our lithium products, and see how it affects the rest of the value chain," said Veronica Gautier, SQM's head of innovation. "This information will help us achieve our goal of being carbon neutral by 2030."
The analysis will also help address an overarching question in the global trend toward the electrification of transportation with battery electric vehicles, Wang said.
"Often electrification is for the purpose of pursuing environmental sustainability. But we need to know more about lithium battery production before we can say we are truly on a sustainable path," he said. "This study provides crucial insights into the electric mobility value chain."
The formal analysis used Argonne's open-source modeling tool, GREET (Greenhouse gases Regulated Emissions and Energy in Technologies), with detailed data and technical insight coming from SQM. In addition to the brine-based lithium extracted in Chile, the researchers augmented their data by modeling ore-based lithium extracted from spodumene ore in Western Australia.
Kelly said it was the first analysis of its kind to be based on such comprehensive data from an industrial partner. Gautier added that SQM was pleased that the study results were now publicly available and would help further global efforts toward ensuring responsible and sustainable lithium production.
"It is important for us to have full and complete transparency about how our process works, and we're excited to leverage Argonne's experience and expertise," she said. "Sharing this information will have great educational value."
Jarod C. Kelly, Michael Wang, Qiang Dai, Olumide Winjobi.
Energy, greenhouse gas, and water life cycle analysis of lithium carbonate and lithium hydroxide monohydrate from brine and ore resources and their use in lithium ion battery cathodes and lithium ion batteries.
Resources, Conservation and Recycling, 2021; 174: 105762 DOI:
10.1016/j.resconrec.2021.105762
Ecological Society Of Australia Honours UNSW Academic Professor Richard Kingsford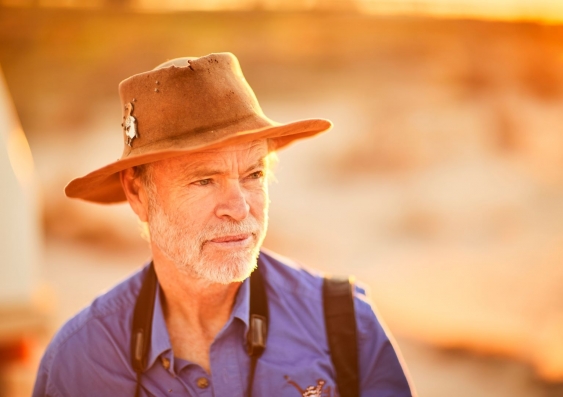 Professor Richard Kingsford has worked extensively across the wetlands and rivers of the Murray-Darling and Lake Eyre Basins. Photo: UNSW Sydney.
The Ecological Society of Australia (ESA) has awarded a 2021 ESA Gold Medal to Prof. Richard Kingsford, Director of the Centre for Ecosystem Science at UNSW Sydney. Each year, the ESA recognises the impact of the work of leading Australian ecologists by awarding Gold Medals.
Prof. Kingsford has made a significant contribution to understanding the impact of water resource developments on rivers and wetlands. He has worked extensively across the wetlands and rivers of the Murray-Darling and Lake Eyre Basins.
UNSW Dean of Science, Professor Emma Johnston congratulated Prof. Kingsford on the award. She said: "Richard is one of Australia's finest and most forward-thinking ecologists. His dedication to data collection, stakeholder consultation, mentoring and disseminating the findings of his research continue to have a substantial positive impact on the management of Australia's ecosystems."
Prof. Kingsford said he was grateful for the recognition from his peers. "I think an award from your peers is very special. They are inevitably the harshest judges because they are in the business, so I am particularly thrilled to get this award."
He recently led a project on the
impact of dams
on downstream platypus populations. The three-year study resulted in a submission for threatened species status for the platypus.
Prof. Kingsford is leader of the Eastern Australian Waterbird Survey, which has been running since 1983 and covers about a third of the continent. The survey provides one of Australia's most important long-term datasets on the health and biodiversity of the country's river and wetland areas.
In his role as leader of the Wild Deserts project, Prof. Kingsford has worked towards the reintroduction of locally extinct mammals into Sturt National Park. This decade-long project in north-western NSW has already returned two of the intended seven species of locally extinct mammals – the
Greater Bilby
and
crest-tailed mulgaras
– with more coming every year.
Focusing on river systems and wetlands is increasingly important, Prof. Kingsford said.
"The impacts of climate change make it even more relevant, but we are also having a major impact through projects that take water out of our rivers, such as dams.
"There is no more important time to be doing ecological research on the challenges for our environment, our communities and governments. Evidence-based scientific research, which informs policy and management, is essential for our future environments and their sustainability.
"Hopefully, environmental scientists will get the same level of recognition of their work reflected in government policies and decisions that our medical colleagues currently enjoy."
Prof. Kingsford's work has received Eureka and Banksia Awards and he is a Fellow of both the Royal Society of NSW and the Australian Zoological Society.
This year the ESA awarded Gold Medals to both Prof. Kingsford from UNSW and Professor Kristine French from the University of Wollongong.
ESA President Dr Bek Christensen said: "Both Professor Kingsford and Professor French have made sustained and invaluable contributions to the understanding of Australian ecology. They have been pioneers and world leaders in their respective fields and have moved our knowledge of environmental management forward through their work."
Resilience Not Collapse: What The Easter Island Myth Gets Wrong
New research from Binghamton University, State University of New York suggests that the demographic collapse at the core of the Easter Island myth didn't really happen.
You probably know this story, or a version of it: On Easter Island, the people cut down every tree, perhaps to make fields for agriculture or to erect giant statues to honour their clans. This foolish decision led to a catastrophic collapse, with only a few thousand remaining to witness the first European boats landing on their remote shores in 1722.
But did the demographic collapse at the core of the Easter Island myth really happen? The answer, according to new research by Binghamton University anthropologists Robert DiNapoli and Carl Lipo, is no.
Their research, "Approximate Bayesian Computation of radiocarbon and paleoenvironmental record shows population resilience on Rapa Nui (Easter Island)," was recently published in the journal Nature Communications. Co-authors include Enrico Crema of the University of Cambridge, Timothy Rieth of the International Archaeological Research Institute and Terry Hunt of the University of Arizona.
Easter Island, or Rapa Nui in the native language, has long been a focus of scholarship into questions related to environmental collapse. But to resolve those questions, researchers first need to reconstruct the island's population levels to ascertain whether such a collapse occurred and, if so, the scale.
"For Rapa Nui, a big part of scholarly and popular discussion about the island has cantered around this idea that there was a demographic collapse, and that it's correlated in time with climate changes and environmental changes," explained DiNapoli, a postdoctoral research associate in environmental studies and anthropology.
Sometime after it was settled between the 12th to 13th centuries AD, the once-forested island was denuded of trees; most often, scholars point to human-prompted clearing for agriculture and the introduction of invasive species such as rats. These environmental changes, the argument goes, reduced the island's carrying capacity and led to a demographic decline.
Additionally, around the year 1500, there was a climactic shift in the Southern Oscillation index; that shift led to a dryer climate on Rapa Nui.
"One argument is that changes in the environment had a negative impact. People see that there was a drought and said, 'Well, the drought caused these changes,'" said Lipo, a professor of anthropology and environmental studies and associate dean of Harpur College. "There are changes. Their population changes and their environment changes; over time, the palm trees were lost and at the end, the climate got drier. But do those changes really explain what we're seeing in the population data through the radiocarbon dating?"
Reconstructing population changes
Archaeologists have different ways to reconstruct population sizes using proxy measures, such as looking at the different ages of individuals at burial sites or counting ancient house sites. That latter measure can be problematic because it makes assumptions as to the number of people who live in each house, and whether the houses were occupied at the same time, DiNapoli said.
The most common technique, however, uses radiocarbon dating to track the extent of human activity during a moment in time, and extrapolating population changes from that data. But radiocarbon dates can be uncertain, DiNapoli acknowledged.
For the first time, DiNapoli and Lipo have presented a method that is able to both resolve these uncertainties and show how changes in population sizes relate to environmental variables over time.
Standard statistical methods don't work when it comes to linking the radiocarbon data to environmental and climate changes, and the population shifts connected with them. To do so would involve estimating a "likelihood function," which is currently difficult to compute. Approximate Bayesian Computation, however, is a form of statistical modeling that doesn't require a likelihood function, and thus gives researchers a workaround, DiNapoli explained.
Using this technique, the researchers determined that the island experienced steady population growth from its initial settlement until European contact in 1722. After that date, two models show a possible population plateau, while another two models show possible decline.
In short, there is no evidence that the islanders used the now-vanished palm trees for food, a key point of many collapse myths. Current research shows that deforestation was prolonged and didn't result in catastrophic erosion; the trees were ultimately replaced by gardens mulched with stone that increased agricultural productivity. During times of drought, the people may have relied on freshwater coastal seeps.
Construction of the moai statues, considered by some to be a contributing factor of collapse, actually continued even after European arrival.
In short, the island never had more than a few thousand people prior to European contact, and their numbers were increasing rather than dwindling, their research shows.
"Those resilience strategies were very successful, despite the fact that the climate got drier," Lipo said. "They are a really good case for resiliency and sustainability."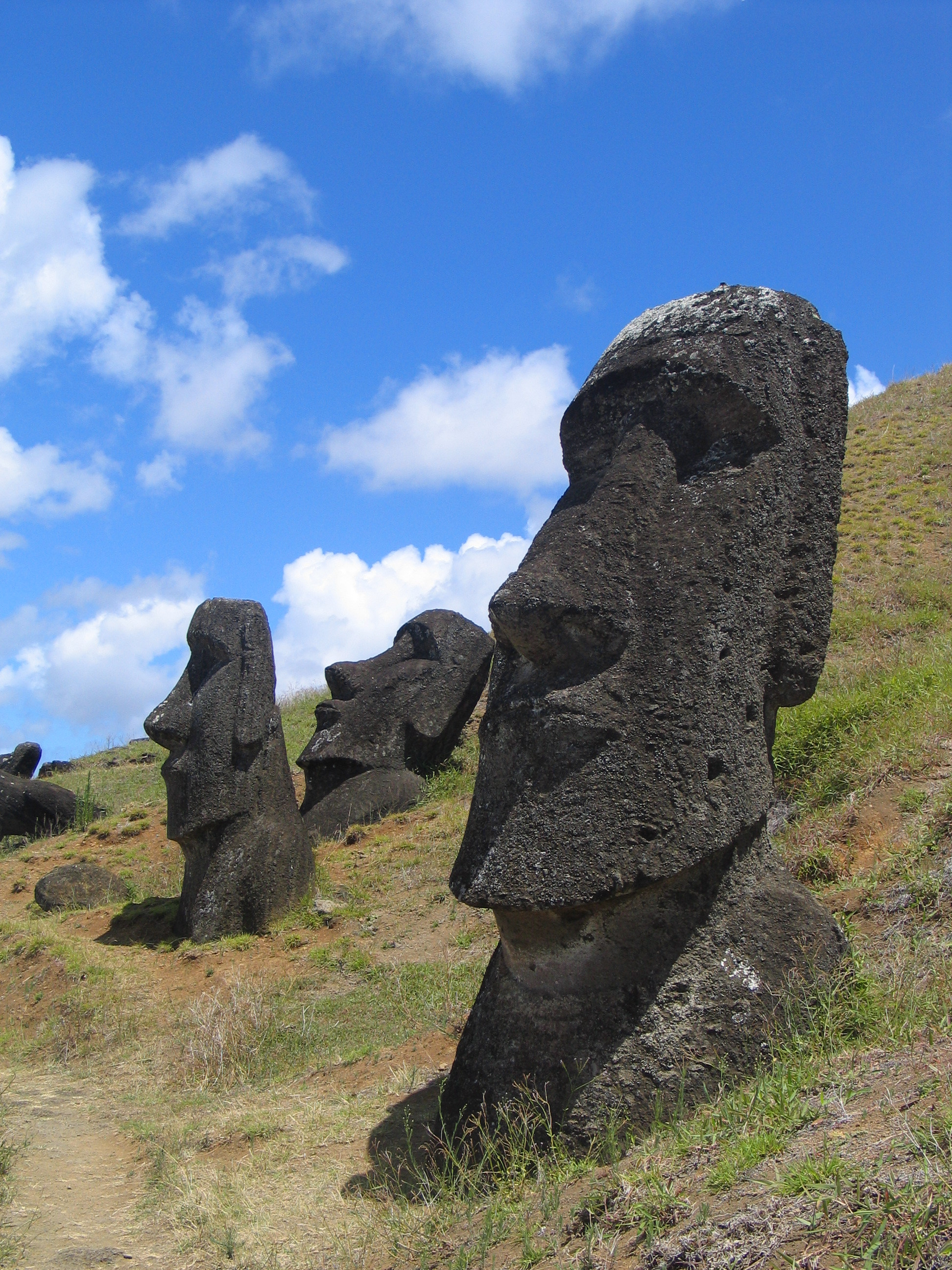 Moai at Rano Raraku, Easter Island - photo by Aurbina.

Why, then, does the popular narrative of Easter Island's collapse persist? It likely has less to do with the ancient Rapa Nui people than ourselves, Lipo explained.
The concept that changes in the environment affect human populations began to take off in the 1960s, Lipo said. Over time, that focus became more intense, as researchers began to consider changes in the environment as a primary driver of cultural shifts and transformations.
But this correlation may derive more from modern concerns with industrialization-driven pollution and climate change, rather than archaeological evidence. Environmental changes, Lipo points out, occur on different time scales and in different magnitudes. How human communities respond to these changes varies.
Take a classic example of the overexploitation of resources: the collapse of the cod fisheries in the American Northeast. While the economies of individual communities may have collapsed, larger harvesting efforts simply switched to the other side of the world.
On an isolated island, however, sustainability is a matter of the community's very survival and resources tend to be managed conservatively. A misstep in resource management could lead to tangible, catastrophic consequences, such as starvation.
"The consequences of your actions are immediately obvious to you, and everyone else around you," Lipo said.
Lipo acknowledged that proponents of the Easter Island collapse story tend to see him as a climate-change denier; that's emphatically not the case. But he cautioned that the ways ancient peoples dealt with climate and environmental changes aren't necessarily reflective of current global crises and their impact in the modern world. In fact, they may have a good deal to teach us about resilience and sustainability.
"There's a natural tendency to think that people in the past aren't as smart as we are and that they somehow made all these mistakes, but it's really the opposite," Lipo said. "They produced offspring, and the success that created the present. Even though their technologies might be more simple than ours, there is so much to be learned about the context in which they were able to survive."
Robert J. DiNapoli, Enrico R. Crema, Carl P. Lipo, Timothy M. Rieth, Terry L. Hunt.
Approximate Bayesian Computation of radiocarbon and paleoenvironmental record shows population resilience on Rapa Nui (Easter Island).
Nature Communications, 2021; 12 (1) DOI:
10.1038/s41467-021-24252-z
Detecting Wildlife Illness And Death With New Early Alert System
July 14, 2021: University of California - Davis
From domoic acid poisoning in seabirds to canine distemper in raccoons, wildlife face a variety of threats and illnesses. Some of those same diseases make their way to humans and domestic animals in our increasingly shared environment.
A new early detection surveillance system for wildlife helps identify unusual patterns of illness and death in near real-time by tapping into data from wildlife rehabilitation organizations across California. This system has the potential to expand nationally and globally. It was created by scientists at the University of California Davis' School of Veterinary Medicine with partners at the California Department of Fish and Wildlife and the nonprofit Wild Neighbors Database Project.
The Wildlife Morbidity and Mortality Event Alert System is described in a study published today in the journal Proceedings of the Royal Society B.
"Human-induced disturbances are contributing to a wide range of threats -- habitat loss, invasive species introductions, pollution, disease, wildfires," said co-lead author Terra Kelly, a wildlife epidemiologist at the UC Davis One Health Institute and its Karen C. Drayer Wildlife Health Center within the School of Veterinary Medicine. "It speaks to the need for a system like this where we can better understand the threats facing wildlife populations and respond to them in a timely way so there's less harm to wildlife."
FRONT-LINE RESPONDERS FOR WILDLIFE
Wildlife rehabilitation workers are the front-line responders of the free-ranging animal world. They are the first to receive and tend to sick and injured wild animals. Their clinical reports carry a wealth of information that, when shared, can indicate broader patterns.
Until recently, such clinical reports were stored primarily on paper or isolated computer files. In 2012, Wild Neighbors Database Project co-founders Devin Dombrowski and Rachel Avilla created the Wildlife Rehabilitation Medical Database, or WRMD, a free online tool now used by more than 950 rehabilitation organizations across 48 states and 19 countries to monitor patient care.
Dombrowski and Avilla brought the tool to CDFW, which connected with long-standing partners at UC Davis to pilot an alert system using the database as its foundation.
"I'm thrilled that WRMD is not only useful for thousands of wildlife rehabilitators but that the data collected by them is used for morbidity and mortality monitoring," co-author Dombrowski said. "To witness the WMME Alert System identifying data anomalies and alerting investigators is incredible."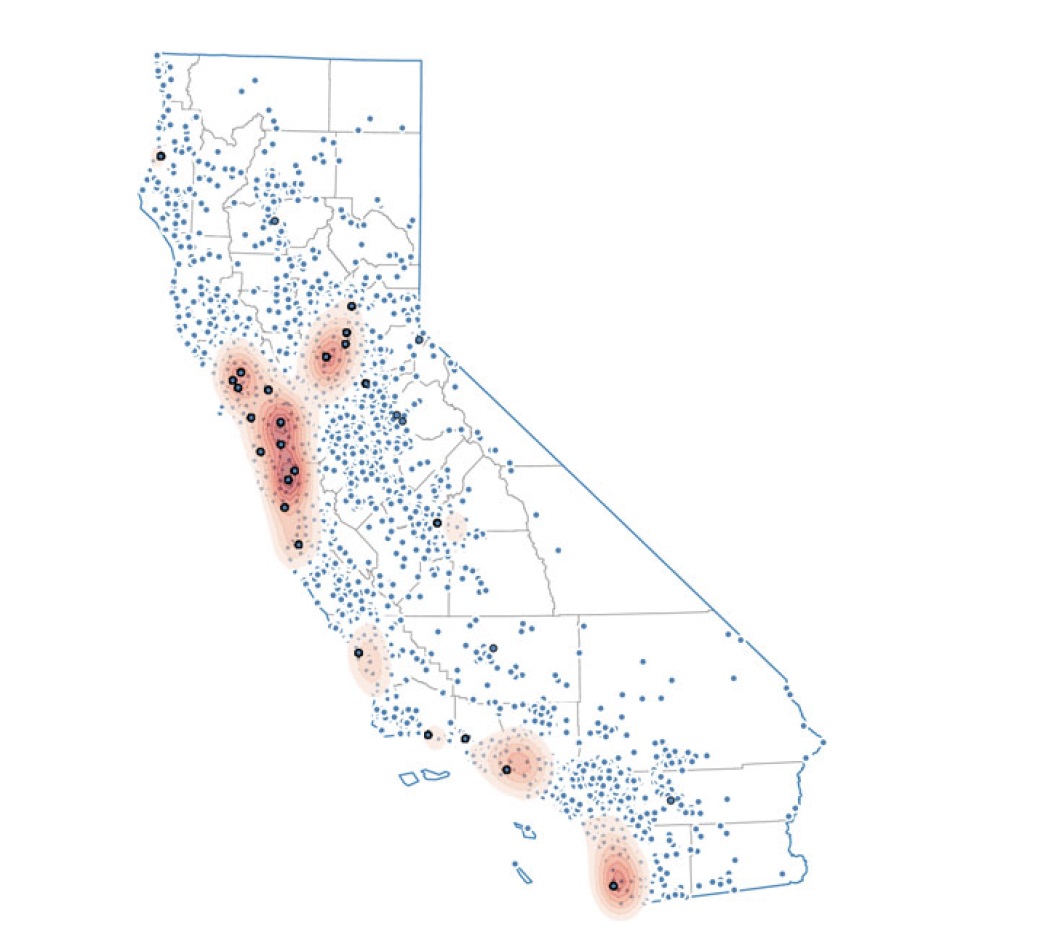 Figure 1 from the study indicates locations of cases (small blue dots) in California presenting to wildlife rehabilitation organizations (bigger blue dots) participating in the Wildlife Mortality and Mortality Event Alert System from 2013-2018. Red areas indicate a high kernel density of cases. (Proceedings from the Royal Society B)

The CDFW is using the system to help identify and prioritize wildlife needs and conservation efforts.
"The near real-time information this system provides has allowed us to quickly follow up with diagnostic testing to identify the problem," said Krysta Rogers, senior environmental scientist at the CDFW's Wildlife Health Laboratory. "This system also has been instrumental in determining the geographic range and severity of the threat."
To test the system, the scientists analysed 220,000 case records collected between early 2013 to late 2018 to establish thresholds for triggering alerts. The dataset included records from 453 different species, from the common to the rare.
The authors emphasise the alert system is pre-diagnostic. It alerts agencies to unusual patterns that may warrant further investigation to determine specific health threats.
The system detected several key events, including large admissions of:
Marine birds along the central and southern California coast in late spring 2016. Post-mortem examinations confirmed they were starving.
Marine birds in April 2017. Domoic acid toxicity was later confirmed as the cause of death.
Invasive Eurasian collared doves in 2016 with encephalitis and kidney disease. Investigations revealed pigeon paramyxovirus-1 as the cause of the event. This was the first detection of the virus emerging in Eurasian collared doves in this region of California.
Rock pigeons in the San Francisco Bay Area in 2017 with an emerging parasite.
Finches in 2016 and 2017 with seasonal conjunctivitis due to infection with Mycoplasma bacteria.
Kelly notes that being able to monitor and rapidly detect such events is important for all species, humans included. For example, domoic acid intoxication is caused by harmful algal blooms, which are increasing in coastal and freshwater systems and threaten both wildlife and human health. Another example is West Nile virus, where bird deaths can serve as a sensitive indicator for risk to domestic animals and people.
The alert system is a complementary, inexpensive and efficient tool to add to state wildlife agencies' toolbox of surveillance efforts. It combines machine-learning algorithms, natural language processing, and statistical methods used for classifying cases and establishing thresholds for alerts with the ecology and distribution of wildlife within California, said co-leading author Pranav Pandit, a researcher in the UC Davis One Health Institute and its EpiCenter for Disease Dynamics.
"The wildlife rehabilitation organizations' data is making such valuable contributions," Pandit said. "That's all coming together in this highly adaptable surveillance system."
The study was funded by a State Wildlife Grant from CDFW.
Terra R. Kelly, Pranav S. Pandit, Nicole Carion, Devin F. Dombrowski, Krysta H. Rogers, Stella C. McMillin, Deana L. Clifford, Anthony Riberi, Michael H. Ziccardi, Erica L. Donnelly-Greenan, Christine K. Johnson.
Early detection of wildlife morbidity and mortality through an event-based surveillance system.
Proceedings of the Royal Society B: Biological Sciences, 2021; 288 (1954): 20210974 DOI:
10.1098/rspb.2021.0974
'Neuroprosthesis' Restores Words To Man With Paralysis
Researchers at UC San Francisco have successfully developed a "speech neuroprosthesis" that has enabled a man with severe paralysis to communicate in sentences, translating signals from his brain to the vocal tract directly into words that appear as text on a screen.
The achievement, which was developed in collaboration with the first participant of a clinical research trial, builds on more than a decade of effort by UCSF neurosurgeon Edward Chang, MD, to develop a technology that allows people with paralysis to communicate even if they are unable to speak on their own. The study appears July 15 in the New England Journal of Medicine.
"To our knowledge, this is the first successful demonstration of direct decoding of full words from the brain activity of someone who is paralyzed and cannot speak," said Chang, the Joan and Sanford Weill Chair of Neurological Surgery at UCSF, Jeanne Robertson Distinguished Professor, and senior author on the study. "It shows strong promise to restore communication by tapping into the brain's natural speech machinery."
Each year, thousands of people lose the ability to speak due to stroke, accident, or disease. With further development, the approach described in this study could one day enable these people to fully communicate.
Translating Brain Signals into Speech
Previously, work in the field of communication neuroprosthetics has focused on restoring communication through spelling-based approaches to type out letters one-by-one in text. Chang's study differs from these efforts in a critical way: his team is translating signals intended to control muscles of the vocal system for speaking words, rather than signals to move the arm or hand to enable typing. Chang said this approach taps into the natural and fluid aspects of speech and promises more rapid and organic communication.
"With speech, we normally communicate information at a very high rate, up to 150 or 200 words per minute," he said, noting that spelling-based approaches using typing, writing, and controlling a cursor are considerably slower and more laborious. "Going straight to words, as we're doing here, has great advantages because it's closer to how we normally speak."
Over the past decade, Chang's progress toward this goal was facilitated by patients at the UCSF Epilepsy Center who were undergoing neurosurgery to pinpoint the origins of their seizures using electrode arrays placed on the surface of their brains. These patients, all of whom had normal speech, volunteered to have their brain recordings analyzed for speech-related activity. Early success with these patient volunteers paved the way for the current trial in people with paralysis.
Previously, Chang and colleagues in the UCSF Weill Institute for Neurosciences mapped the cortical activity patterns associated with vocal tract movements that produce each consonant and vowel. To translate those findings into speech recognition of full words, David Moses, PhD, a postdoctoral engineer in the Chang lab and one of the lead authors of the new study, developed new methods for real-time decoding of those patterns and statistical language models to improve accuracy.
But their success in decoding speech in participants who were able to speak didn't guarantee that the technology would work in a person whose vocal tract is paralyzed. "Our models needed to learn the mapping between complex brain activity patterns and intended speech," said Moses. "That poses a major challenge when the participant can't speak."
In addition, the team didn't know whether brain signals controlling the vocal tract would still be intact for people who haven't been able to move their vocal muscles for many years. "The best way to find out whether this could work was to try it," said Moses.
To investigate the potential of this technology in patients with paralysis, Chang partnered with colleague Karunesh Ganguly, MD, PhD, an associate professor of neurology, to launch a study known as "BRAVO" (Brain-Computer Interface Restoration of Arm and Voice). The first participant in the trial is a man in his late 30s who suffered a devastating brainstem stroke more than 15 years ago that severely damaged the connection between his brain and his vocal tract and limbs. Since his injury, he has had extremely limited head, neck, and limb movements, and communicates by using a pointer attached to a baseball cap to poke letters on a screen.
The participant, who asked to be referred to as BRAVO1, worked with the researchers to create a 50-word vocabulary that Chang's team could recognize from brain activity using advanced computer algorithms. The vocabulary -- which includes words such as "water," "family," and "good" -- was sufficient to create hundreds of sentences expressing concepts applicable to BRAVO1's daily life.
For the study, Chang surgically implanted a high-density electrode array over BRAVO1's speech motor cortex. After the participant's full recovery, his team recorded 22 hours of neural activity in this brain region over 48 sessions and several months. In each session, BRAVO1 attempted to say each of the 50 vocabulary words many times while the electrodes recorded brain signals from his speech cortex.
Translating Attempted Speech into Text
To translate the patterns of recorded neural activity into specific intended words, the other two lead authors of the study, Sean Metzger, MS and Jessie Liu, BS, both bioengineering doctoral students in the Chang Lab used custom neural network models, which are forms of artificial intelligence. When the participant attempted to speak, these networks distinguished subtle patterns in brain activity to detect speech attempts and identify which words he was trying to say.
To test their approach, the team first presented BRAVO1 with short sentences constructed from the 50 vocabulary words and asked him to try saying them several times. As he made his attempts, the words were decoded from his brain activity, one by one, on a screen.
Then the team switched to prompting him with questions such as "How are you today?" and "Would you like some water?" As before, BRAVO1's attempted speech appeared on the screen. "I am very good," and "No, I am not thirsty."
The team found that the system was able to decode words from brain activity at rate of up to 18 words per minute with up to 93 percent accuracy (75 percent median). Contributing to the success was a language model Moses applied that implemented an "auto-correct" function, similar to what is used by consumer texting and speech recognition software.
Moses characterized the early trial results as a proof of principle. "We were thrilled to see the accurate decoding of a variety of meaningful sentences," he said. "We've shown that it is actually possible to facilitate communication in this way and that it has potential for use in conversational settings."
Looking forward, Chang and Moses said they will expand the trial to include more participants affected by severe paralysis and communication deficits. The team is currently working to increase the number of words in the available vocabulary, as well as improve the rate of speech.
Both said that while the study focused on a single participant and a limited vocabulary, those limitations don't diminish the accomplishment. "This is an important technological milestone for a person who cannot communicate naturally," said Moses, "and it demonstrates the potential for this approach to give a voice to people with severe paralysis and speech loss."
Co-authors on the paper include Sean L. Metzger, MS; Jessie R. Liu; Gopala K. Anumanchipalli, PhD; Joseph G. Makin, PhD; Pengfei F. Sun, PhD; Josh Chartier, PhD; Maximilian E. Dougherty; Patricia M. Liu, MA; Gary M. Abrams, MD; and Adelyn Tu-Chan, DO, all of UCSF. Funding sources included National Institutes of Health (U01 NS098971-01), philanthropy, and a sponsored research agreement with Facebook Reality Labs (FRL), which completed in early 2021.
UCSF researchers conducted all clinical trial design, execution, data analysis and reporting. Research participant data were collected solely by UCSF, are held confidentially, and are not shared with third parties. FRL provided high-level feedback and machine learning advice.
David A. Moses, Sean L. Metzger, Jessie R. Liu, Gopala K. Anumanchipalli, Joseph G. Makin, Pengfei F. Sun, Josh Chartier, Maximilian E. Dougherty, Patricia M. Liu, Gary M. Abrams, Adelyn Tu-Chan, Karunesh Ganguly, Edward F. Chang.
Neuroprosthesis for Decoding Speech in a Paralyzed Person with Anarthria.
New England Journal of Medicine, 2021; 385 (3): 217 DOI:
10.1056/NEJMoa2027540
UNSW Law Professor Elected As Chair Of United Nations Indigenous Rights Body
Professor Megan Davis, UNSW Balnaves Chair in Constitutional Law and Pro Vice-Chancellor Indigenous, is the new Chair of the United Nations Expert Mechanism on the Rights of Indigenous People.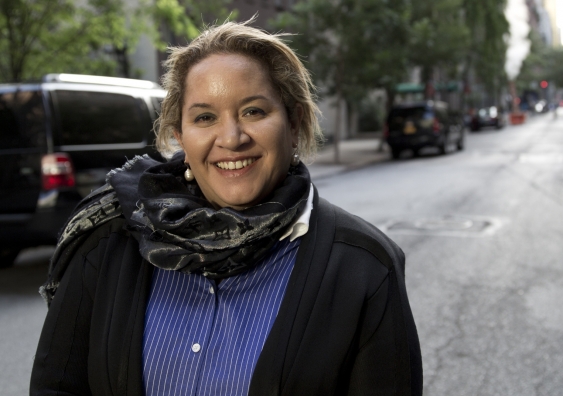 Professor Megan Davis has been an expert member of the UN Expert Mechanism since 2017. Picture: Andrzej Liiguz
During the 14th annual session of the United Nations (UN) Expert Mechanism, Professor Megan Davis – a Cobble Cobble woman from the Barrungam Nation – received the vote of her international colleagues to become the new Chair.
The appointment comes in Prof. Davis' second term as an expert member of the UN body.
"It's an incredible honour to be elected Chair by my esteemed colleagues. The work of the Expert Mechanism is important for the rights of Indigenous peoples across the world," Prof. Davis said.
"The COVID-19 pandemic has put pressure on, and in many cases directly impeded, the rights of Indigenous peoples globally.
"It is more important than ever that member states, international bodies, and the private sector protect the rights of Indigenous peoples."
The UN Expert Mechanism on the Rights of Indigenous people, established by the Human Rights Council in 2007, has expert members from across the globe. The Human Rights Council is the UN's main human rights body.
The Expert Mechanism includes seven independent experts. The Human Rights Council appoints and selects the expert members based on "competence and experience in the rights of Indigenous Peoples".
"Since the moment I first began work at the UN, as a junior lawyer, I have seen the importance of international cooperation and coalitions to defend the rights of Indigenous people," Prof. Davis said.
"The adoption of the Declaration on the Rights of Indigenous Peoples by the UN General Assembly was an important step. But its goals need to be realised and honoured by member states.
"We tackle complex issues and on the ground situations for both the Human Rights Council and member states, which are only further heightened under the pressure of a pandemic that has an especially acute impact on Indigenous peoples."
As Chair, Prof. Davis will continue to lead the Expert Mechanism's work including conducting studies to advance the promotion and protection of Indigenous peoples' rights.
Prof. Davis was first elected as an expert member in 2017, before being re-elected for a second term in 2019. Prior to this appointment, Prof. Davis was Chair and Expert Member of the United Nations Permanent Forum on Indigenous Issues (2011 to 2016).
The 14th session of the Expert Mechanism on the Rights of Indigenous Peoples is underway and runs to 16 July 2021.
Due to the COVID-19 pandemic, the session is virtual.
Tooth Loss Associated With Increased Cognitive Impairment And Dementia
July 8, 2021: New York University
Tooth loss is a risk factor for cognitive impairment and dementia -- and with each tooth lost, the risk of cognitive decline grows, according to a new analysis led by researchers at NYU Rory Meyers College of Nursing and published in JAMDA: The Journal of Post-Acute and Long-Term Care Medicine. However, this risk was not significant among older adults with dentures, suggesting that timely treatment with dentures may protect against cognitive decline.
About one in six adults aged 65 or older have lost all of their teeth, according to the Centers for Disease Control and Prevention. Prior studies show a connection between tooth loss and diminished cognitive function, with researchers offering a range of possible explanations for this link. For one, missing teeth can lead to difficulty chewing, which may contribute to nutritional deficiencies or promote changes in the brain. A growing body of research also points to a connection between gum disease -- a leading cause of tooth loss -- and cognitive decline. In addition, tooth loss may reflect life-long socioeconomic disadvantages that are also risk factors for cognitive decline.
"Given the staggering number of people diagnosed with Alzheimer's disease and dementia each year, and the opportunity to improve oral health across the lifespan, it's important to gain a deeper understanding of the connection between poor oral health and cognitive decline," said Bei Wu, PhD, Dean's Professor in Global Health at NYU Rory Meyers College of Nursing and co-director of the NYU Aging Incubator, as well as the study's senior author.
Wu and her colleagues conducted a meta-analysis using longitudinal studies of tooth loss and cognitive impairment. The 14 studies included in their analysis involved a total of 34,074 adults and 4,689 cases of people with diminished cognitive function.
The researchers found that adults with more tooth loss had a 1.48 times higher risk of developing cognitive impairment and 1.28 times higher risk of being diagnosed with dementia, even after controlling for other factors.
However, adults missing teeth were more likely to have cognitive impairment if they did not have dentures (23.8 percent) compared to those with dentures (16.9 percent); a further analysis revealed that the association between tooth loss and cognitive impairment was not significant when participants had dentures.
The researchers also conducted an analysis using a subset of eight studies to determine if there was a "dose-response" association between tooth loss and cognitive impairment -- in other words, if a greater number of missing teeth was linked to a higher risk for cognitive decline. Their findings confirmed this relationship: each additional missing tooth was associated with a 1.4 percent increased risk of cognitive impairment and 1.1 percent increased risk of being diagnosed with dementia.
"This 'dose-response' relationship between the number of missing teeth and risk of diminished cognitive function substantially strengthens the evidence linking tooth loss to cognitive impairment, and provides some evidence that tooth loss may predict cognitive decline," said Xiang Qi, a doctoral candidate from NYU Meyers.
"Our findings underscore the importance of maintaining good oral health and its role in helping to preserve cognitive function," said Wu.
Xiang Qi, Zheng Zhu, Brenda L. Plassman, Bei Wu.
Dose-Response Meta-Analysis on Tooth Loss With the Risk of Cognitive Impairment and Dementia
. Journal of the American Medical Directors Association, 2021; DOI:
10.1016/j.jamda.2021.05.009
Disclaimer: These articles are not intended to provide medical advice, diagnosis or treatment. Views expressed here do not necessarily reflect those of Pittwater Online News or its staff.