inbox and environment news: Issue 500
June 27 - July 10, 2021: Issue 500
Cocoon
I found this discarded cocoon during one of Tilly's morning strolls around the block this week - showing whatever had been growing within this little made from sticks home has left. After looking around to see what may have lived here it seems this case is made by caterpillars and moths, a family of the Lepidoptera (butterflies and moths), with the common name for the Psychidae "case moths". The name refers to the habit of caterpillars of these two families, which build small protective cases in which they can hide. The caterpillar larvae of the Psychidae construct cases out of silk and environmental materials such as sand, soil, lichen, or plant materials. These cases are attached to rocks, trees or fences while resting or during their pupa stage, but are otherwise mobile.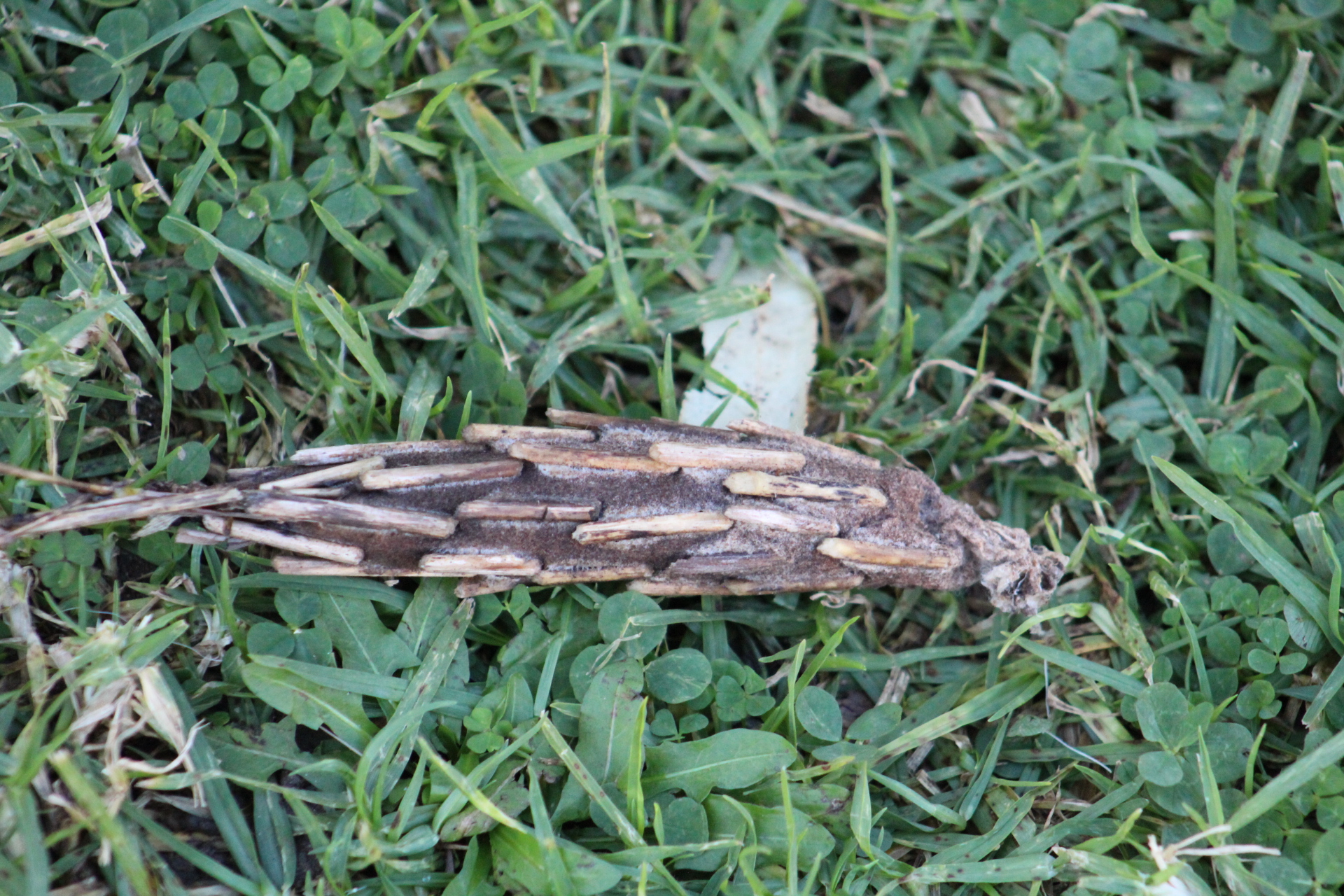 Bagworm cases range in size from less than 1 cm to 15 cm among some tropical species. This one was about 8 cm long. Each species makes a case particular to its species, making the case more useful to identify the species than the creature itself. Cases among the more primitive species are flat. More specialised species exhibit a greater variety of case size, shape, and composition, usually narrowing on both ends. The attachment substance used to affix the bag to host plant, or structure, can be very strong, and in some case require a great deal of force to remove given the relative size and weight of the actual "bag" structure itself.
Since bagworm cases are composed of silk and the materials from their habitat, they are naturally camouflaged from predators. Predators include birds and other insects. Birds often eat the egg-laden bodies of female bagworms after they have died. Since the eggs are very hard-shelled, they can pass through the bird's digestive system unharmed, promoting the spread of the species over wide areas.
A bagworm begins to build its case as soon as it hatches. Once the case is built, only adult males ever leave the case, never to return, when they take flight to find a mate.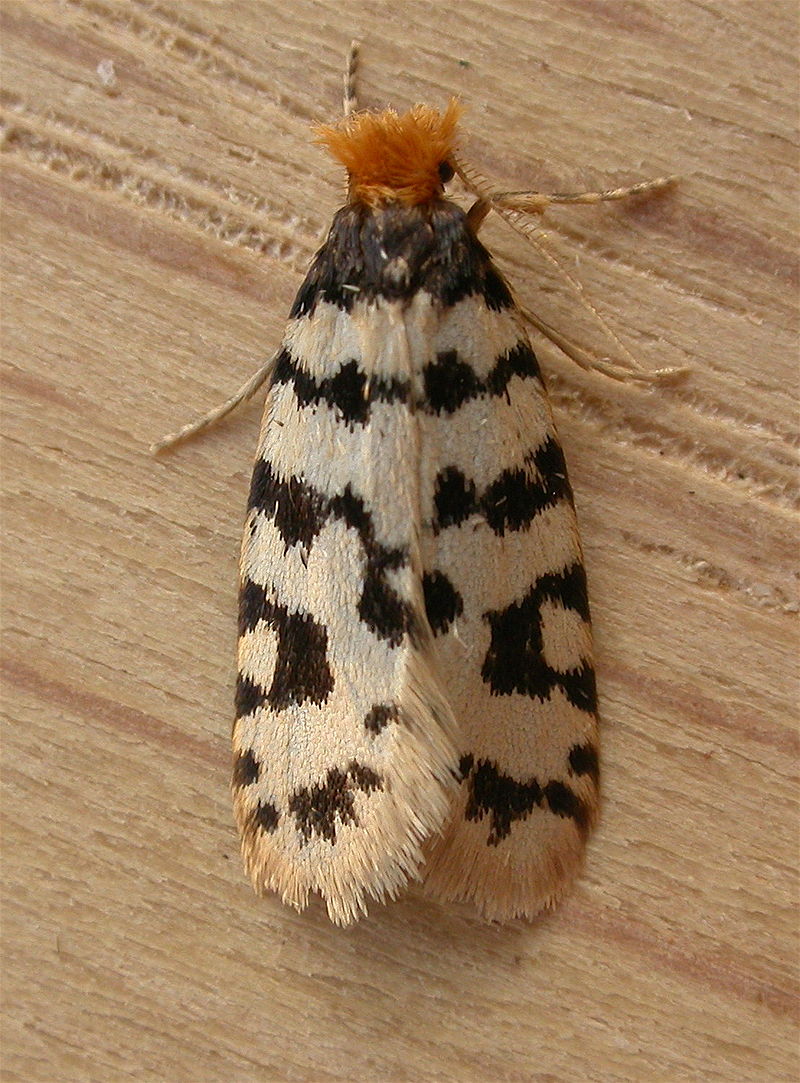 Undescribed Iphierga sp., to MV light, Aranda, ACT, 20/21 November 2008. Photo by D Hobern

Bagworms add material to the front of the case as they grow, excreting waste materials through the opening in the back of the case. When satiated with leaves, a bagworm caterpillar secures its case and pupates. The adult female, which is wingless, either emerges from the case long enough for breeding or remains in the case while the male extends his abdomen into the female's case to breed. Females lay their eggs in their case and die. The female evergreen bagworm (Thyridopteryx ephemeraeformis) dies without laying eggs, and the larval bagworm offspring emerge from the parent's body. Some bagworm species are parthenogenetic, meaning their eggs develop without male fertilisation. Each bagworm generation lives just long enough as adults to mate and reproduce in their annual cycle.
Bagworm species are found globally, with some, such as the snailcase bagworm (Apterona helicoidella), in modern times settling continents where they are not native.

Pretty amazing - I wonder what we'll find this week?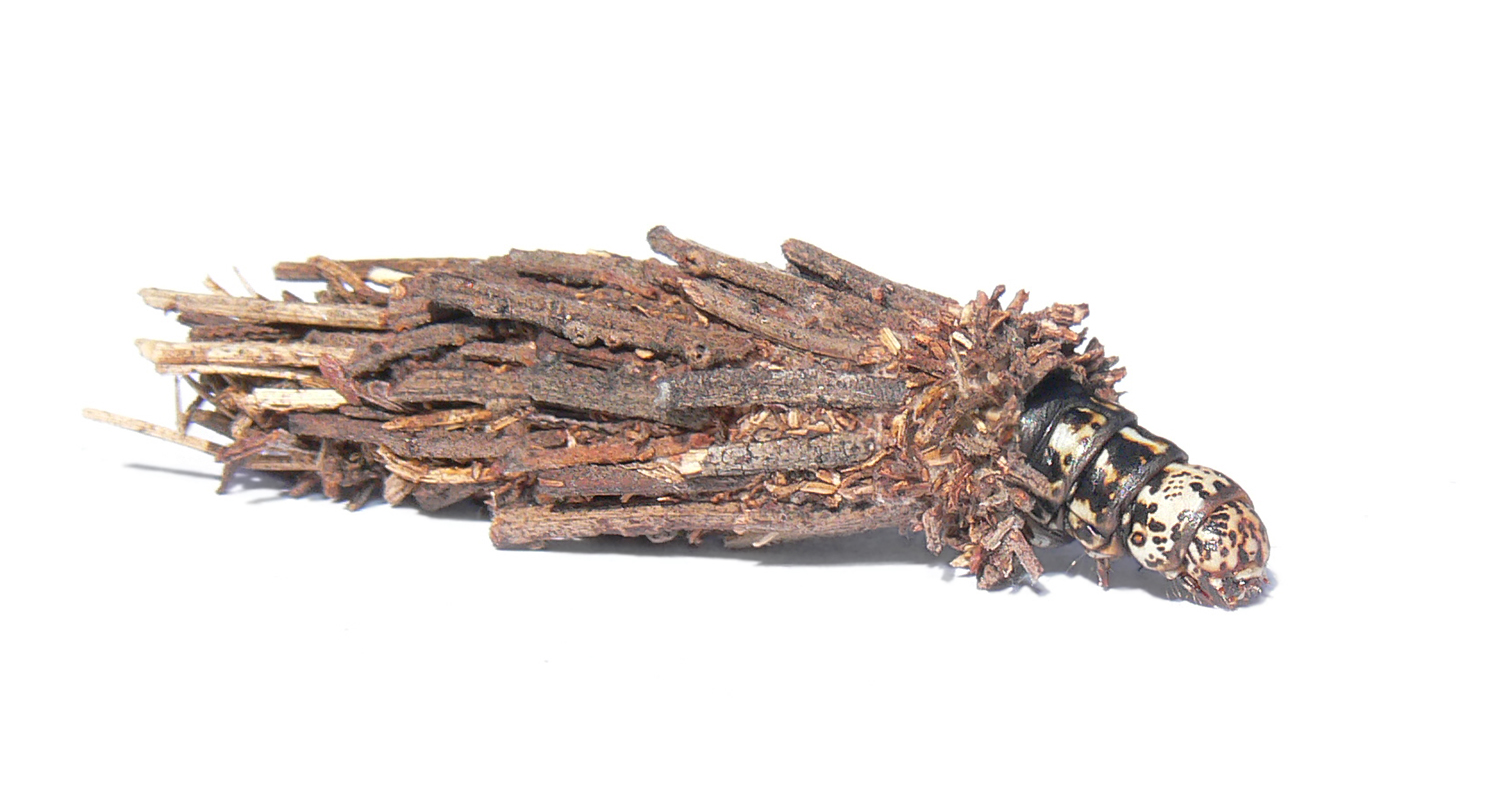 Bagworm extending its forequarters from its case in the act of locomotion. Photo by Benjamint444
Midwinter Feast
Published June 25, 2021 by the Australian Antarctic Division
Feast your eyes on the Midwinter celebrations enjoyed by our Antarctic expeditioners at Australia's Casey research station on the shortest day of the year.
Phoenix Program Seeking Expressions Of Interest At Manly Warringah Kayak Club
Applications are invited for the second year of the MWKC Phoenix Programme on Narrabeen Lake. This Programme is designed to deliver athletes into State and National Pathway Programs.
At this stage the Club has set target dates for athlete testing as Wednesday 28 July and Sunday 01 August, but it may be subject to change (such as weather events) so please contact us to confirm.
If you are interested in applying for the Programme, please send an email to our Head Coach, Brett Worth at brettworth36@hotmail.com and provide the following details;
Athlete Name
Athlete DOB
Brief summary of paddling experience (if any)
Brief summary of other sporting interests / achievements.
If you would like to speak with someone prior to applying you can contact;
Brett Worth, MWKC Head Coach 0466 599 423 Peter Grimes, MWKC President 0418 221 042
Details are available at this link: www.mwkc.org.au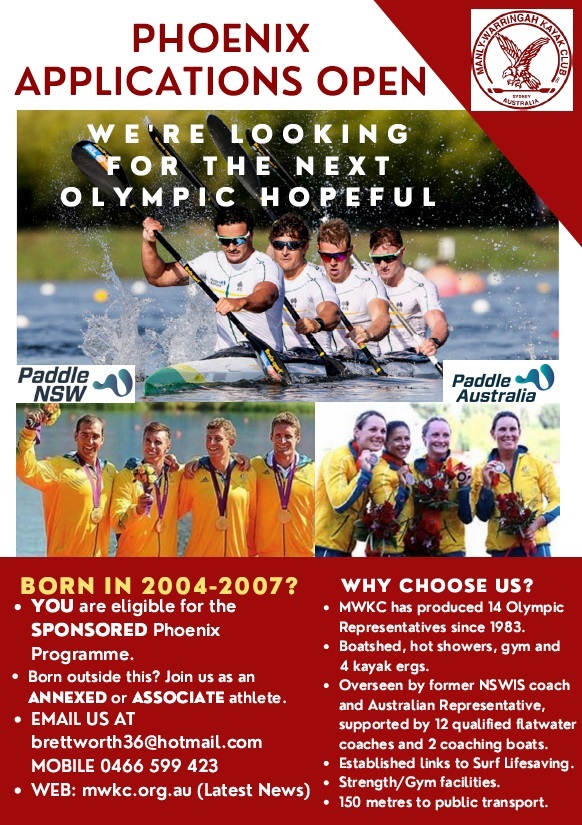 Do You Want To Be A Radio Broadcaster?
Radio Northern Beaches, the Peninsula's own community radio station, is putting on a one-day Radio Skills Workshop on Saturday 17th July at the Station's studios in Terrey Hills. The workshop is the first step for someone considering a career in radio broadcasting, or for those wanting to present their own show on Radio Northern Beaches.
The workshop is an introduction to a wide range of broadcasting skills including the fundamentals of interviewing, planning and creating your own radio show, microphone technique, panel operation, and digital audio editing. The speakers include the Station's Technical Director and several current programme presenters. At the end of the day, everyone participates in a live to air show.
After completing the workshop, participants are welcome to join Radio Northern Beaches and, after four hands-on evening training sessions, to put forward their own pilot radio programme.
The workshop, which lasts from 9am to 4pm on Saturday 17th July, is limited to ten students and costs $140 for the day. Bookings can be made through the Northern Beaches Community College website,
https://nbmc.nsw.edu.au/course/Radio_Workshop
.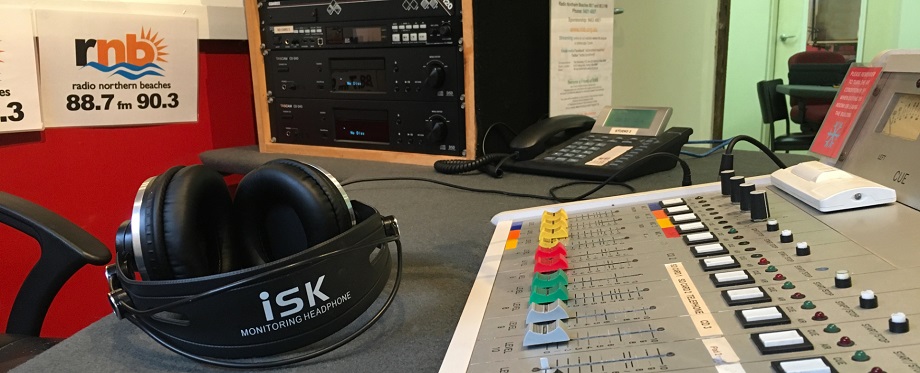 One In 20 NSW COVID-19 Cases Report Long-Term Symptoms
A major study led by UNSW medical researchers and NSW Health has tracked the recovery of nearly 3000 COVID-19 cases in NSW.
Five per cent of people diagnosed with COVID-19 during NSW's 'first wave' were still experiencing symptoms three months later, according to the largest study of COVID-19 recovery time ever undertaken in Australia.
The study, a collaboration between UNSW Sydney and NSW Health and published in The Lancet Regional Health – Western Pacific journal today, also found younger people, men and those without co-morbidities generally recovered faster.
Using NSW's disease notification registry, linked health datasets, and telephone interviews with those infected, the comprehensive study systematically tracked 2904 people – almost everyone (94 per cent) diagnosed with COVID-19 in NSW between January and May 2020.
The whole-of-population study is likely to provide more accurate estimates of the proportion of people who will experience long-term effects from COVID-19 than previous smaller studies. Many of these studies have been restricted to volunteers or those hospitalised with the virus, and some put the proportion of people experiencing long-term effects closer to 30 per cent.
According to the study published today, three months after being diagnosed with COVID-19, 93.4 per cent of people followed had recovered, most (80 per cent) within 30 days, 1.8 per cent had died and 4.8 per cent were still experiencing symptoms. Of those who had still not recovered at the time of their last interview, the most commonly reported residual symptoms were cough and fatigue.
"We know a lot about acute clinical presentations where people end up in hospital, but much less about those who get less severe forms of the disease," said UNSW Associate Professor Dr Bette Liu, lead author of the report.
"Our data demonstrates the substantial direct impact of COVID-19 on population health – and the need to consider not only hospitalisations and deaths, but also the longer-term health of those with less severe forms of the disease."
With more than 30,000 confirmed COVID-19 cases in Australia so far, "this study indicates that prolonged recovery from COVID-19 looks to be a significant problem for many Australians", said A/Prof. Liu.
"It is well known that COVID-19 severity increases with age and with the prevalence of other illnesses or underlying health conditions, so it's unsurprising that we found recovery was slower and less likely in these groups," A/Prof. Liu said.
There is a view among younger people that they would recover quickly from COVID-19, A/Prof. Liu said. "Although our study showed young people did recover more quickly, even among those aged under 30 we found that 2 per cent were still experiencing some symptoms three months after diagnosis.
"This study demonstrates how important it is that we all protect ourselves from COVID-19 through following public health advice, including hand hygiene, physical distancing and testing, as well as getting vaccinated when it is your turn."
A/Prof. Liu conducted the study with co-authors from UNSW's School of Population Health and the Kirby Institute, and NSW Health.
A Novel Energy Storage Solution Featuring Pipes And Anchors
What do pipes and anchors have to do with storing energy? More than you might think! A new IIASA-led study explored the potential of a lesser known, but promising sustainable energy storage system called Buoyancy Energy Storage.
There is general consensus that renewable energy sources will play an important role in ensuring a healthier and more sustainable future for the planet and its people, and many countries are indeed already seeing such technologies displacing "dirty" fossil fuels in the power sector in an effort to lower emissions. The biggest problem with renewable energy sources, however, is that power supply is intermittent, meaning that the energy output at any given time does not necessarily meet the demand at that time. With solar power generation for instance, electricity generation peaks during the day when electricity demand is low, resulting in times of energy excess alternating with times of energy shortage.
The balance between energy supply and demand is a prerequisite for any stable energy system. In the case of intermittent renewable energy supply, reliable and efficient ways to store energy will be crucial to ensure the successful adoption of these technologies. In their latest paper published in the journal Energy Storage, IIASA researcher Julian Hunt and colleagues explored one of the lesser known, but promising sustainable energy storage systems, namely Buoyancy Energy Storage Technology.
"Buoyancy Energy Storage Technology (BEST) can be particularly useful to store intermittent energy from offshore wind power plants, especially in coastal regions and small islands. As an added benefit, the same technology can be used to compress hydrogen and transport it underwater," Hunt explains.
The concept behind Buoyancy Energy Storage is based on the well-established technology of pumped energy storage systems. The system typically consists of floating platforms placed close to offshore wind farms and uses an electric motor/generator for storing energy by lowering a compressed gas recipient, usually a series of balloons or tanks, in locations with deep sea floors and generating electricity by allowing the compressed gas recipient, to rise through the water. Hunt and his colleagues, however, propose new components for the construction of a BEST system, such as the introduction of a series of high-density polyethylene (HDPE) plastic pipelines arranged vertically to form a cube, coupled with an anchor system connected to the sea floor.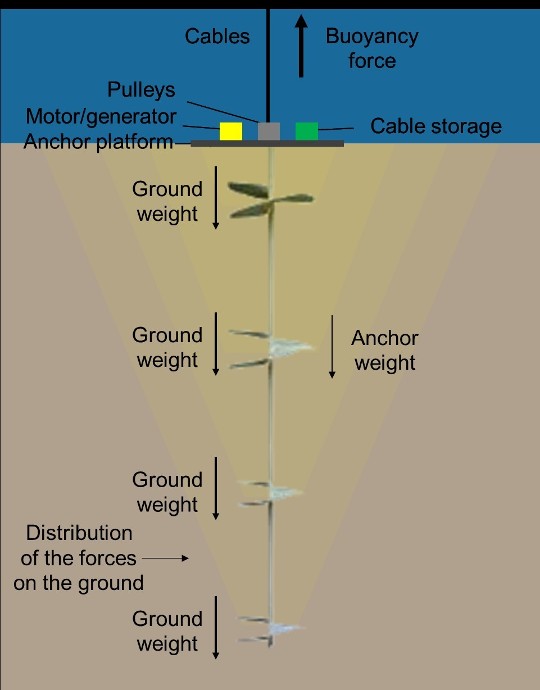 Proposed Buoyancy Energy Storage System

The team performed a number of simulations to test their amendments to the system and determine the potential for storing energy at different ocean depths. Their results indicate that the deeper the system, the less the volume of compression gasses varies with depth and the more energy the system stores. However, the researchers also point out that installing the system at a greater depth inevitably comes at a higher cost. With that said, the cost of using a BEST system to store energy still emerged as lower per megawatt hour (MWh) compared to the cost of using conventional battery systems.
"While the cost of batteries today is around US$ 150 /MWh, the cost of BEST is just US$ 50 to US$ 100 per MWh. Given that the cost of installed capacity for batteries is smaller than in BEST systems (US$ 4 to US$ 8 million per megawatt), battery and BEST systems could be operated in conjunction to provide energy storage for a coastal city or for an offshore wind power plant. It is important to also bear in mind that the cost of BEST systems can be significantly reduced if substantial investment is made to the technology," Hunt says.
Another important area where BEST systems can be applied is to compress hydrogen for storage and transportation. Efforts to decarbonize the global economy have placed a renewed emphasis on the benefits of a future hydrogen economy. One of the main challenges to a hydrogen economy is the costs involved in compressing and transporting the hydrogen.
According to the researchers, the investment costs associated with compressing hydrogen using BEST systems are around 30 times lower than it would be using conventional compressors, and the process involved would have the added benefit of significantly reducing the energy consumption in compression. Once the hydrogen is compressed underwater, it can be contained in a pressure tank and brought to the surface, or it can be transported to other continents in large, deep underwater pipelines partially filled with sand. The sand will contribute to lowering the floating capacity of the pipeline so that it remains at the designed depth and can be fixed to the bottom of the ocean with anchors.
"Such hydrogen and sand filled pipelines combined with BEST systems have the potential to become the backbone that sustains the future hydrogen economy, connecting all continents," Hunt concludes.
Julian David Hunt, Behnam Zakeri, Alexandre Giulietti de Barros, Walter Leal Filho, Augusto Delavald Marques, Paulo Sérgio Franco Barbosa, Paulo Smith Schneider, Marcelo Farenzena.
Buoyancy Energy Storage Technology: An energy storage solution for islands, coastal regions, offshore wind power and hydrogen compression.
Journal of Energy Storage, 2021; 40: 102746 DOI:
10.1016/j.est.2021.102746
Coral Offspring Physiology Impacted By Parental Exposure To Intense Environmental Stresses
Adult corals that survive high-intensity environmental stresses, such as bleaching events, can produce offspring that are better suited to survive in new environments. These results from a series of experiments conducted at the Bermuda Institute of Ocean Sciences (BIOS) in 2017 and 2018 are deepening scientists' understanding of how the gradual increase of sea surface temperatures and other environmental disturbances may influence future coral generations.
Researchers on the project included BIOS marine ecologists Samantha de Putron and Gretchen Goodbody-Gringley (now with the Central Caribbean Marine Institute), ecophysiologist Hollie Putnam at the University of Rhode Island (URI), and Kevin Wong, then a first-year doctoral student at URI. Primary funding came from the Heising-Simons Foundation International, Ltd. with additional funding from the National Geographic Society and the Canadian Associates of BIOS (CABIOS).
The team spent last year working the data into a manuscript, which was published this month in the journal Global Change Biology and listed Wong as the first author. Wong, now nearing the end of his fourth year of studies at URI under the mentorship of Putnam, plans to graduate in May 2022.
"We know parental history influences the characteristics of offspring in corals, however the experimental design used in this study provides us with a unique perspective on how multiple types of thermal events can accumulate over time and have lasting consequences across generations," Wong said.
Coral Collection and Study
The multi-year field and lab-based study began in the summer of 2017. Departing from BIOS on a small boat with diving gear, the team collected 40 adult Porites astreoides (mustard hill) corals from two different reef sites northwest of Bermuda: a patch reef (Crescent Reef), which is located in a shallower lagoon environment, and a rim reef (Hog Reef) which is a barrier reef more exposed to open ocean conditions.
They next placed the live corals in the then newly-constructed BIOS mesocosm facility, where large outdoor aquaria "flow-through" seawater systems allowed researchers to control and adjust water temperature in the tanks for completing the study.
A variety of baseline data were collected on the corals in each colony, such as metabolic rates and the density of Symbiodinaceae, the symbiotic algae that live within the coral tissues. To simulate a thermal stress event, the adult corals were exposed to two different temperature treatments -- ambient (84°F or 29°C) or heated (88°F or 31°C) -- for a period of 21 days over their reproductive period. Afterward, the team assessed the physiology of the adult corals, looking at key functions such as respiration and photosynthetic rates. They also monitored the release of coral larvae and assessed its physiology, measuring the larval size and density of Symbiodinaceae within each larva, among other factors.
Upon completion of the experiment, the adult corals were divided in half and reciprocally transplanted, with half of the fragments positioned in the new environments and half returned to their originating environments. All of the fragments remained in place until the summer of 2018, when they were re-collected, and the physiologies of both adult corals and coral larvae were assessed in the same manner as in 2017.
A Stronger Coral Generation
The results of this two-year investigation showed that adult corals that experienced the thermal stress event produced offspring more capable of thriving in their current environment. This means that parent corals that experience stressors may be able to "pre-condition" their offspring to survive in new environments in the following year. The results also indicate that high-intensity environmental stress events, such as bleaching, can have lasting impacts on adult colonies and how they produce their offspring.
"The coral used in this study is a notoriously resilient coral and these findings potentially demonstrate how this species is so persistent across the Caribbean," Putnam said. "Not all coral species are this robust to environmental stressors. However, this system allows us to unravel the mechanisms leading to resilience and identify which corals are most sensitive to climate change."
Long-time Member of BIOS Community
Wong, 27, is a familiar face at BIOS, having first arrived on campus in the summer of 2014 as a CABIOS intern when he spent 12 weeks working with de Putron on a research project investigating the role of temperature and light on the growth and survivorship of juvenile mustard hill corals from two different reef zones. The following year, he received CABIOS funding to work with then-faculty member Gretchen Goodbody-Gringley on a project focused on the reproductive ecology of corals from mesophotic reef ecosystems, deeper-water reefs which typically extend from 100 to almost 500 feet (30 to 150 meters) in depth.
While presenting the results of his research at the 2016 International Coral Reef Symposium meeting in Hawaii, he had the opportunity to interview with Putnam for URI's Biological and Environmental Sciences doctoral program. Wong then returned to BIOS to spend six months in 2016 as a teaching assistant for several summer and fall courses. He also received BIOS Grants-in-Aid funding for a research project with Goodbody-Gringley and de Putron focused on the reproductive ecology of mustard hill coral from various reef sites around Bermuda, resulting in a publication in the journal Coral Reefs.
"It is wonderful to see an undergraduate intern progress to a successful graduate student who is publishing manuscripts," de Putron said. "Many years of hard work and plenty of exhausting, yet fun, days in the field and laboratory all culminated in interesting and critically relevant discoveries that further our understanding of coral resilience."
Now, a year from graduation, Wong is diving deeper into the mechanisms that drive environmental memory within and across coral generations at a molecular level. By using approaches such as metabolomics (the identification and quantification of metabolic by-products), transcriptomics (quantification of gene expression), and epigenetics (features that regulate gene expression), Wong aims to determine the key linkages between metabolism and coral bleaching phenotypes at a cellular level.
Kevin H. Wong, Gretchen Goodbody‐Gringley, Samantha J. Putron, Danielle M. Becker, Alex Chequer, Hollie M. Putnam.
Brooded coral offspring physiology depends on the combined effects of parental press and pulse thermal history.
Global Change Biology, 2021; 27 (13): 3179 DOI:
10.1111/gcb.15629
Aviation's Contribution To Cutting Climate Change Likely To Be Small
Although the emissions targets for aviation are in line with the overall goals of the Paris Agreement, there is a high likelihood that the climate impact of aviation will not meet these goals, according to a new study.
Aviation is an important contributor to the global economy, but contributes to climate change by creating carbon dioxide (CO2) as well as non-CO2 effects such as forming nitrogen oxides, ozone and contrailcirrus clouds, which all contribute to global warming.
Researchers believe that, as long as the industry stages a recovery, the restrictions placed on global air travel in response to COVID-19 lockdown will only have a temporary effect on the overall climate impact of aviation.
Publishing their findings today in Nature Communications, an international research team including experts from the University of Birmingham believes that non-CO2 effects will continue to make a major contribution to aviation's climate impact over the coming years.
However, these effects are not included in the International Civil Aviation Organisation's (ICAO) goal of climate neutral growth and only partly addressed in Flightpath 2050 -- the European Commission's vision for aviation.
Although Flightpath 2050 emissions goals are likely to stabilise aviation's climate impact and ICAO's offsetting scheme CORSIA will surpass the climate target set to support the Paris Agreement's 1.5 °C goal between 2025 and 2064, the researchers warn that an increasing aviation-induced global warming effect is likely despite the implementation of a range of mitigation options within the sector.
Study co-author Dr Simon Blakey, Senior Lecturer in Mechanical Engineering, at the University of Birmingham, commented: "Technological improvements to engines and airframes and operations won't be enough to sufficiently reduce the impact of aviation on climate change. We must explore all mitigation options in parallel -- including the increased use of sustainable fuels and market based measures in order to limit aviation's impact on the environment.
"Accounting for sustainable fuels must include the impact of non-CO2 emissions in use as well as the CO2 emissions in fuel production. If we base all our calculations on CO2 alone, we miss the large improvements in non-CO2 emissions that these fuels can offer, particularly in reducing particulate matter emissions which contribute to an increased warming effect at cruise conditions."
There is currently significant interest in policies, regulations and research aiming to reduce aviation's climate impact. The researchers modelled the effect of these measures on global warming, analysing potential technical improvements and challenging assumptions of sector targets with a number of scenarios up to 2100.
Their assessment also covered several COVID-19 recovery scenarios, including changes in travel behaviour, as well as including feasible technological advancements and the availability of sustainable aviation fuels.
In order to better understand the possible implications of the pandemic on the climate impact of aviation, the researchers assessed three different pathways for the international recovery from the lock-down of nation states and the associated dramatic reduction in air travel.
They took into account a fast recovery of three years, a slow recovery of 15 years and a change in habits due to experiences during the lock-down, for example, a shift towards web conferences instead of face-to-face meetings.
Volker Grewe, Arvind Gangoli Rao, Tomas Grönstedt, Carlos Xisto, Florian Linke, Joris Melkert, Jan Middel, Barbara Ohlenforst, Simon Blakey, Simon Christie, Sigrun Matthes, Katrin Dahlmann.
Evaluating the climate impact of aviation emission scenarios towards the Paris agreement including COVID-19 effects.
Nature Communications, 2021; 12 (1) DOI:
10.1038/s41467-021-24091-y
Disrupting The Disruption: COVID-19 Reverses The Airbnb Effect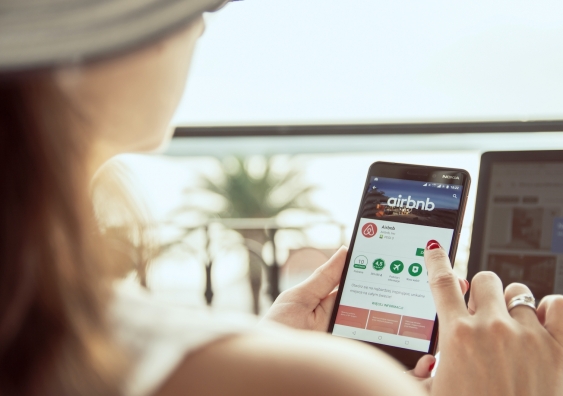 Sydney rents fell during the pandemic as investors swapped short-term holiday lettings for traditional rentals, UNSW research shows.

The meteoric rise of Airbnb across cities has disrupted rental housing markets worldwide as property owners took advantage of a new avenue for investment returns. But the tables might have turned.
A recent UNSW City Futures Research Centre report assessing how Airbnb activity and the rental market has changed during the COVID-19 shows that it's now renters who could be benefiting from a decline in Airbnb activity due to the pandemic.
The researchers used a comprehensive record of Airbnb listings and rental sales data to find the supply of long-term rentals increased during the pandemic in historical Airbnb hotspots such as Bondi, Manly and the CBD. Meanwhile, rental prices fell proportionately with Airbnb listings, up to 7.1% in the most active Airbnb neighbourhoods.
"Since the pandemic, with border closures and city lockdowns, particularly between March and May where Airbnb wasn't in operation, there's been subdued [Airbnb] activity," Mr Thackway says. "We saw the reverse of what had been happening for the last 10 years, which is that many Airbnb's were converted to long-term rentals, presumably by landlords who are now seeking a more stable income source, particularly given that Airbnb wasn't even operating for a few months."
Airbnb traditionally receives a far higher daily rate than long-term rentals due to short-term tourism demand, which has previously motivated many landlords to invest in short-term rentals, Mr Thackway says.
"While there are other actors at play, there were ultimately fewer long-term rentals in the market because of Airbnb. The reduced supply of long-term rentals, without any difference in the demand, meant that overall rental prices have, until this point, been rising," he says.
"Now, when you get Airbnb's converted back to long term rentals, there's a new influx of supply to the rental market, and there has been a corresponding reduction in rental prices, and that's been observed for almost all active Airbnb areas."
According to the research, Sydney had over 23,000 active Airbnb listings at its height. The Airbnb density measure used in the study also found that the proportion of Airbnb's was as high as 25% in some areas such as Bondi.
"It's not necessarily saying that those are active all the time, but it's saying that 25% of the houses in the area listed are being booked out at some point during the year," Mr Thackway says.
While Airbnb's effect on the rental market may have been reversed in the city, the researchers suggest this hasn't been the case for coastal and regional areas.
"We suspect that regional areas are experiencing increases in tourist activity, mostly associated with domestic tourism, particularly urbanites wanting to get out of the city and holiday regionally," Mr Thackway says.
"So, we would likely see those regional tourism hotspots having experienced an overall increase in Airbnb activity, and possibly rental prices, which would contrast with urban areas where Airbnb activity and tourist activity generally has fallen quite dramatically."
While the temporary reversal of Airbnb activity on the housing market is a timely win for renters amid the housing affordability crisis, the researchers say it's likely to revert to business as usual once international tourism returns.
"In terms of house prices and rents, Sydney is among the most unaffordable cities globally," Mr Thackway says. "Reduced Airbnb and subsequently, reduced rental prices can only be a good thing for renters, and ultimately, for Sydney, because it is such an exclusive market and keeps tending towards that way."
In NSW, there's currently a 180-day cap on the number of days an Airbnb can be listed, while local governments and council can also exert additional control within the cap. But further regulations of short-term letting could be timely, Mr Thackway says.
"If the government wants to restrict its impact on renters, then tougher regulation, specifically on commercial Airbnb's that permanently take away supply, would be necessary."
NSW Study Links Early Childhood Vulnerability With Later Police Contact
Children assessed by their class teacher as having emotional or behavioural problems are more likely to have contact with police later on compared to children without such problems, a new study led by UNSW Sydney researchers has revealed.
The study, which was published today in JAMA Network Open, used data from the NSW Child Development Study, which included 79,000 children (50.9% boys and 49.1% girls). The observation period spanned over eight years – from when a child entered full-time schooling (aged five years on average) until they turned 13 years of age.
"We know that people with mental health problems are more likely to have contact with the criminal justice system in adulthood and adolescence, but this study indicates that the association can begin much earlier in life," said lead author Professor Kimberlie Dean, Chair of Forensic Mental Health and Acting Head of the School of Psychiatry at UNSW Medicine & Health.
The study also revealed that risk for police contact extended to children with other forms of developmental vulnerability, and was particularly high for a small group of children that teachers assessed as having significant vulnerability across the full developmental spectrum – which was an unexpected finding.
The researchers found 9841 children had at least one contact with police after school entry. Contact as a survivor of crime was the most common reason for first police contact, followed by contact as a person of interest and contact as a witness.
Among the children who had at least one contact with police by the age of 13, almost one-third were found to have at least one emotional or behavioural problem at school entry, with the incidence rate being twice that of children without such problems. Incidence rates of police contact over the follow-up period were also higher for those children with specific developmental risk profiles, particularly those with a pervasive risk profile.
Incidence rates of police contact were higher for boys than girls for contact as a person of interest. However, there was no apparent difference by gender for contact as a survivor of crime or as a witness.
Professor Dean said the research found very high rates of police contact for children recorded in the data as being of Aboriginal and/or Torres Strait Islander background.
"This confirmed that the over-representation of our First Nations people in the criminal justice system begins early in life."
Early intervention to avoid adversity
Professor Dean said while there are currently interventions aimed at improving emotional and behavioural development, including evidence-based parenting interventions, this study supports such approaches being delivered early in a child's development.
"There might also be opportunities to identify vulnerable children and families when a child experiences their first early contact with police. It raises a flag that early intervention may be warranted," explained Professor Dean.
The study also recommended a gender-specific approach to interventions.
"It's complicated, but we did find some differences in the patterns of police contact, in relation to developmental vulnerability, between boys and girls. As children age, these differences are likely to increase and we know that by adolescence/adulthood, boys and men are much more likely to have contact with the criminal justice system overall. But the impact of mental health problems on risk for girls/women is higher. There is emerging evidence that the approach to reducing that risk should be gender-informed."
In terms of Aboriginal and/or Torres Strait Islander children and first contact with police, the researchers suggested diversion approaches needed to be culturally informed and appropriate. The study identified programs that proposed nine principles of good practice to steer young Aboriginal and/or Torres Strait Islanders away from the criminal justice system. These principles included self-determination, cultural safety or security, and family-centred holistic support.
While the strength of the study is in the large and representative cohort, the researchers also acknowledged limitations to the research. Although the original cohort was shown to be representative of the source population in NSW, the extent to which the findings were generalisable to other jurisdictions, within Australia and beyond, is uncertain.
"This is the first study looking specifically at emotional/behavioural and other developmental vulnerabilities in relation to police contact risk at such a young age.
"Our findings require replicating in other populations and settings. There remains a lack of evidence to support specific interventional approaches in this group, despite the likely benefit that intervention at such a young age is likely to achieve over the life course," explained Professor Dean.
Contributing authors include Professor Kimberlie Dean (UNSW), Dr Tyson Whitten (University of Adelaide), Dr Stacy Tzoumakis (Griffith University), Dr Kristen R. Laurens (UNSW), Felicity Harris (UNSW), Professor Vaughan J.Carr (UNSW) and Professor Melissa J.Green (UNSW)
This study was funded by the Australian Research Council (ARC), the National Health and Medical Research Council (NHMRC) of Australia and Australian Rotary Health.
Roadmap To HIV Eradication Via Stem Cell Therapy
In a groundbreaking study, a team of UC Davis researchers has discovered a special type of stem cell that can reduce the amount of the virus causing AIDS, boosting the body's antiviral immunity and repairing and restoring the gut's lymphoid follicles damaged by the simian immunodeficiency virus (SIV), the equivalent of the human immunodeficiency virus (HIV) in non-human primates.
The study, published June 22 in JCI Insight, showed the mechanism through which mesenchymal stem/stromal cells (MSCs) enhance the body's immune response to the virus. It also provides a roadmap for developing multi-pronged HIV eradication strategies.
"Impaired immune functions in HIV infection and incomplete immune recovery pose obstacles for eradicating HIV," said Satya Dandekar, senior author of this paper. "Our objective was to develop strategies to boost immunity against the virus and empower the host immune system to eradicate the virus. We sought to repair, regenerate and restore the lymphoid follicles that are damaged by the viral infection."
The lymphoid tissue in the gut is an early site for viral replication and the establishment of viral reservoirs. Dandekar's group has previously shown that an HIV infection causes severe loss of gut mucosal T immune cells and disrupts the gut epithelial barrier lining, leading to a leaky gut.
"The lymphoid follicles are organized structures where the long-term immune attack is launched against pathogens by generating antibody response targeting the virus. These important regions are functionally impaired very early following HIV infection," Dandekar said.
While antiretroviral drugs effectively suppress viral replication, they do not repair the damage caused by the virus to the immune system. On their own, these drugs cannot restore the functionality of the lymphoid follicles damaged by HIV infection.
Can stem cells counteract the gut damage caused by HIV?
The researchers administered bone marrow-derived MSC in a rhesus macaque model of AIDS that had impaired immunity and disrupted gut functions due to the viral infection.
"We are starting to recognize the great potential of these stem cells in the context of infectious diseases. We have yet to discover how these stem cells can impact chronic viral infections such as AIDS," Dandekar said. She is a professor at and the chairperson of the Department of Medical Microbiology and Immunology at UC Davis and affiliated with the California National Primate Research Center.
The study found that the MSCs can modulate, alter and remodel the damaged mucosal site. There were immediate benefits, with a rapid rise in antibodies and T-immune cells targeting the virus. The stem cells were instrumental in the recovery and restoration of these lymphoid follicles.
MSCs also offer an opportunity for an innovative, multi-pronged HIV cure strategy by complementing current HIV treatments.
"Stem cells are good synergistic partner components with drugs. The antiretroviral drugs can stop the fire of the viral infection but cannot restore the forest of the lymphoid tissue compartment. The MSCs would rejuvenate the field and bring back immune vitality," Dandekar said.
Even without the use of antiviral drugs, MSCs were able to increase the host's antiviral response by repairing the lymphoid follicles, restoring the mucosal immunity and reviving what has been targeted by the virus very early on.
MSC treatments require well defined cell quality controls and specific delivery mechanisms. The UC Davis Stem Cell Program, a center for excellence for stem cell research, is leading multiple clinical trials on MSC use in treating diseases such as spina bifida and Huntington's disease. Findings from this study provide a scientific basis for investigating MSC in treating HIV and other infectious diseases in the clinical setting.
Mariana G. Weber, Chara J. Walters-Laird, Amir Kol, Clarissa Santos Rocha, Lauren A. Hirao, Abigail Mende, Bipin Balan, Juan Arredondo, Sonny R. Elizaldi, Smita S. Iyer, Alice F. Tarantal, Satya Dandekar.
Gut germinal center regeneration and enhanced antiviral immunity by mesenchymal stem/stromal cells in SIV infection.
JCI Insight, 2021; 6 (12) DOI:
10.1172/jci.insight.149033
East Antarctic Summer Cooling Trends Caused By Tropical Rainfall Clusters
Our planet is warming due to anthropogenic greenhouse gas emissions; but the warming differs from region to region, and it can also vary seasonally. Over the last four decades scientists have observed a persistent austral summer cooling on the eastern side of Antarctica. This puzzling feature has received world-wide attention, because it is not far away from one of the well-known global warming hotspots -- the Antarctic Peninsula.
A new study published in the journal Science Advances by a team of scientists from the IBS Center for Climate Physics at Pusan National University in South Korea, Nanjing University of Information Science and Technology, NOAA Geophysical Fluid Dynamics Laboratory, University Corporation for Atmospheric Research, Ewha Womans University, and National Taiwan University, uncovers a new mechanism that can explain the regional warming/cooling patchwork over Antarctica. At the heart of the mechanism are clusters of rainfall events in the western tropical Pacific, which release massive amounts of heat into the atmosphere by condensation of water vapor. Warm air rises over the organized rainfall clusters and sinks farther away. This pressure difference creates winds which are further influenced by the effect of earth's rotation. The interplay of these factors generates a large-scale atmospheric pressure wave which travels from west to east along the equator with a speed of about several hundred kilometers per day and which drags along with it the initial rainfall clusters. This propagating atmospheric wave is known as the Madden-Julian Oscillation (MJO), named after Roland Madden and Paul Julian, who discovered this phenomenon in 1971. The characteristic atmospheric pressure, convection and wind anomalies, which fluctuate on timescales of 20-70 days, can extend into the extratropics, reaching even Antarctica.
The international research team arrived at their conclusions by analysing observational datasets and specially designed supercomputer climate model simulations. "Our analysis provides clear evidence that tropical weather systems associated with the Madden-Julian Oscillation can directly impact surface temperatures over East Antarctica." says Prof. Pang-Chi Hsu from Nanjing University of Information Science and Technology, who co-led the study.
More specifically, as the MJO rainfall clusters move into the western Pacific towards the location of the Solomon Islands, the corresponding global atmospheric wave tends to cool East Antarctica three to eleven days later (Image, right panel). In contrast, when the MJO-related rainfall occurs in the Indian Ocean, East Antarctic shows a pronounced warming (Image, left panel).
"During recent decades, MJO rainfall and pressure changes preferably occurred over the western tropical Pacific but decreased over the Indian Ocean. This situation has favored cooling of East Antarctica during austral summer.," says Prof. June-Yi Lee from the IBS Center for Climate Physics and Pusan National University, and co-leader of the study.
The research team estimated that up to 20% to 40% of the observed summer cooling trend in East Antarctica from 1979 to 2014 can be attributed to the long-term changes in the character and longitudinal core location of the MJO. Other contributing factors include the ozone hole and the Interdecadal Pacific Oscillation -- a slowly varying weaker companion of the El Niño-Southern Oscillation. The new Science Advances study highlights that climate change even in remote regions such as Antarctica, can be linked to processes that happen nearly 10,000 km away.
Pang-Chi Hsu, Zhen Fu, Hiroyuki Murakami, June-Yi Lee, Changhyun Yoo, Nathaniel C. Johnson, Chueh-Hsin Chang, Yu Liu,.
East Antarctic cooling induced by decadal changes in Madden-Julian oscillation during austral summer.
Science Advances, 2021 DOI:
10.1126/sciadv.abf9903
Sneeze Cam Reveals Best Fabric Combos For Cloth Masks
During the COVID-19 pandemic, cloth face masks became a way to help protect yourself and others from the virus. And for some people, they became a fashion statement, with many fabric choices available. But just how effective are they, especially in containing a sneeze? Now, researchers reporting in ACS Biomaterials Science & Engineering used high-speed videos of a person sneezing to identify the optimal cloth mask design.
Early in the pandemic, worldwide shortages of surgical masks and N95 respirators led many people to make or purchase cloth face masks. Now, with safe and effective COVID-19 vaccines available, mask restrictions are easing in many states. However, face masks will likely still be required in certain settings for a while, especially with possible vaccine-resistant variants emerging. They might also be useful in future pandemics. Face masks help reduce disease spread by blocking tiny, virus-laden droplets expelled through the nose and mouth when a person speaks, coughs or sneezes. A few studies have examined the effectiveness of various fabrics for blocking droplets and aerosols made by a machine, but until now, none have been conducted under the explosive conditions of a real human sneeze. Shovon Bhattacharjee, Raina MacIntyre and colleagues at the University of New South Wales wanted to see how well masks made of various fabrics and layers blocked respiratory droplets from the sneezes of a healthy adult.
The researchers made simple face masks with 17 commonly available fabrics. Each mask had one, two or three layers of the same or different fabrics. A healthy 30-year-old volunteer donned each mask, tickled the inside of his nose with tissue paper on a cotton swab, and then readjusted the mask just before the onset of a sneeze. The researchers captured high-speed videos of the sneezes and computed the intensity of droplets in the images in a region 2 cm from his mouth. With each fabric layer, the droplet-blocking capability improved by more than 20-fold. Interestingly, all of the three-layer cloth combinations the researchers tested were more effective than a three-layer surgical mask. The best masks for blocking droplets contained a hydrophilic inner layer of cotton or linen, an absorbent middle layer of a cotton/polyester blend and a hydrophobic outer layer of polyester or nylon. Machine washing the masks didn't decrease their performance; in fact, masks containing cotton or polyester worked slightly better after washing because of pore shrinkage. Future studies are planned with more people and different age groups, the researchers say.
The authors acknowledge funding from the National Health and Medical Research Council of the Australian Government and the University of New South Wales (UNSW) Scientia Ph.D. Scholarship.
Shovon Bhattacharjee, Prateek Bahl, Charitha de Silva, Con Doolan, Abrar Ahmad Chughtai, David Heslop, Chandini Raina MacIntyre.
Experimental Evidence for the Optimal Design of a High-Performing Cloth Mask.
ACS Biomaterials Science & Engineering, 2021; 7 (6): 2791 DOI:
10.1021/acsbiomaterials.1c00368
Disclaimer: These articles are not intended to provide medical advice, diagnosis or treatment. Views expressed here do not necessarily reflect those of Pittwater Online News or its staff.