Inbox and Environment News: Issue 496
May 30 - June 5, 2021: Issue 496
Tiny Tot Pony On Turimetta Beach
Previous Artist of the Month
Joe Mills
snapped this 'miniature horse' (yes, that's what they're called) 'modelling' on Turimetta Beach at dawn this week.
Keep your eyes out people - when you see that advertisement appear, you will be looking at your home turf... umm... beach!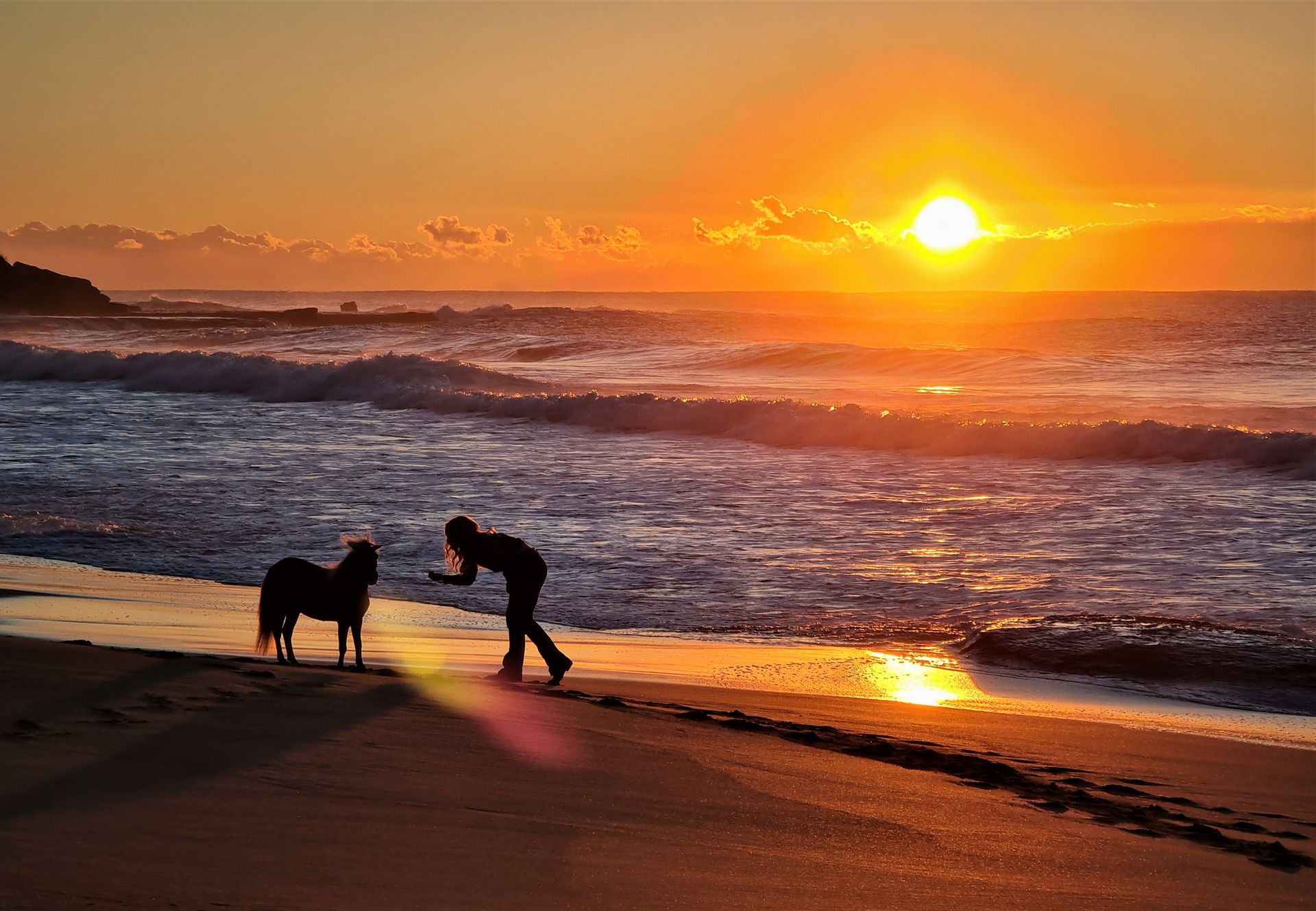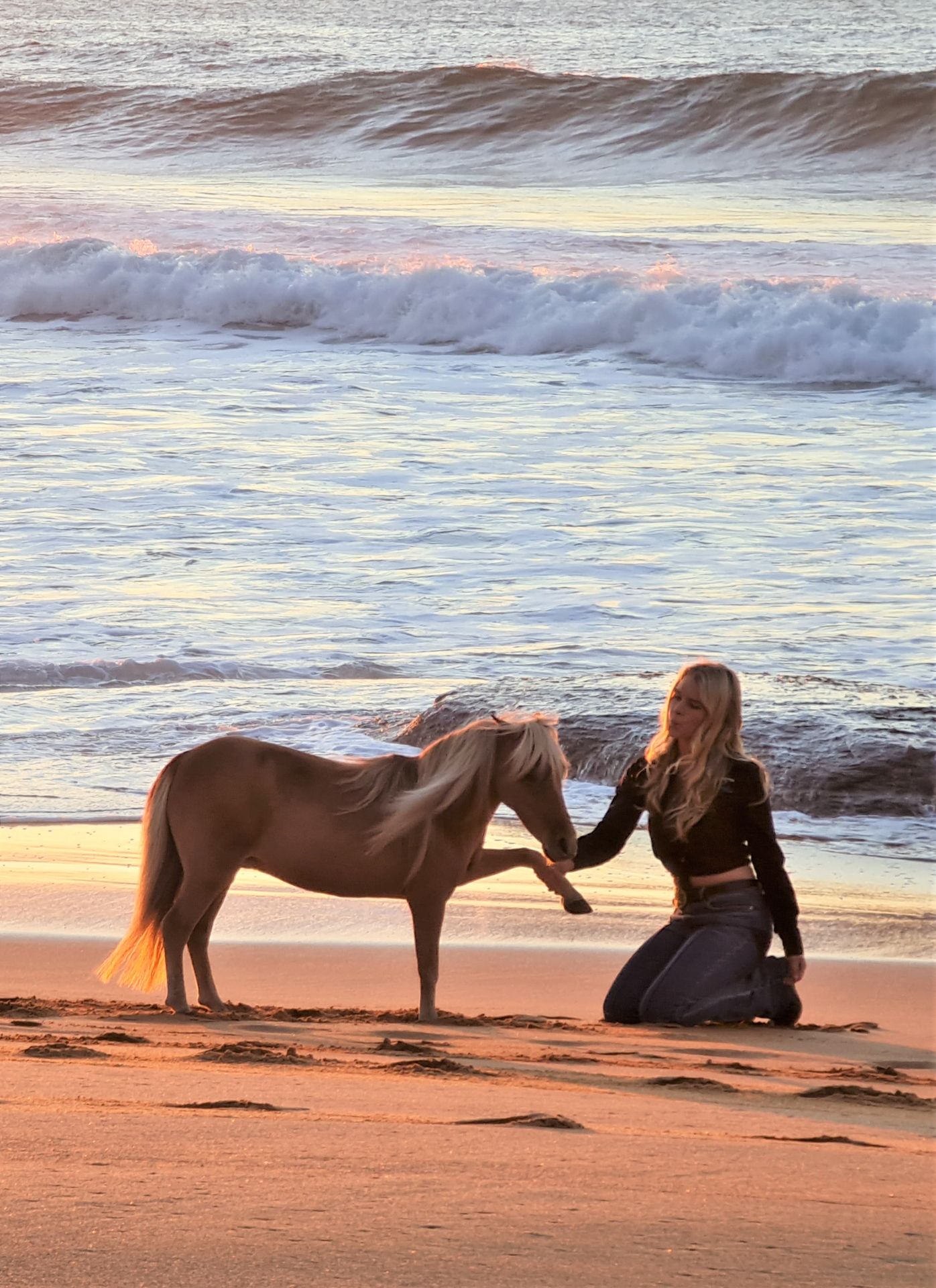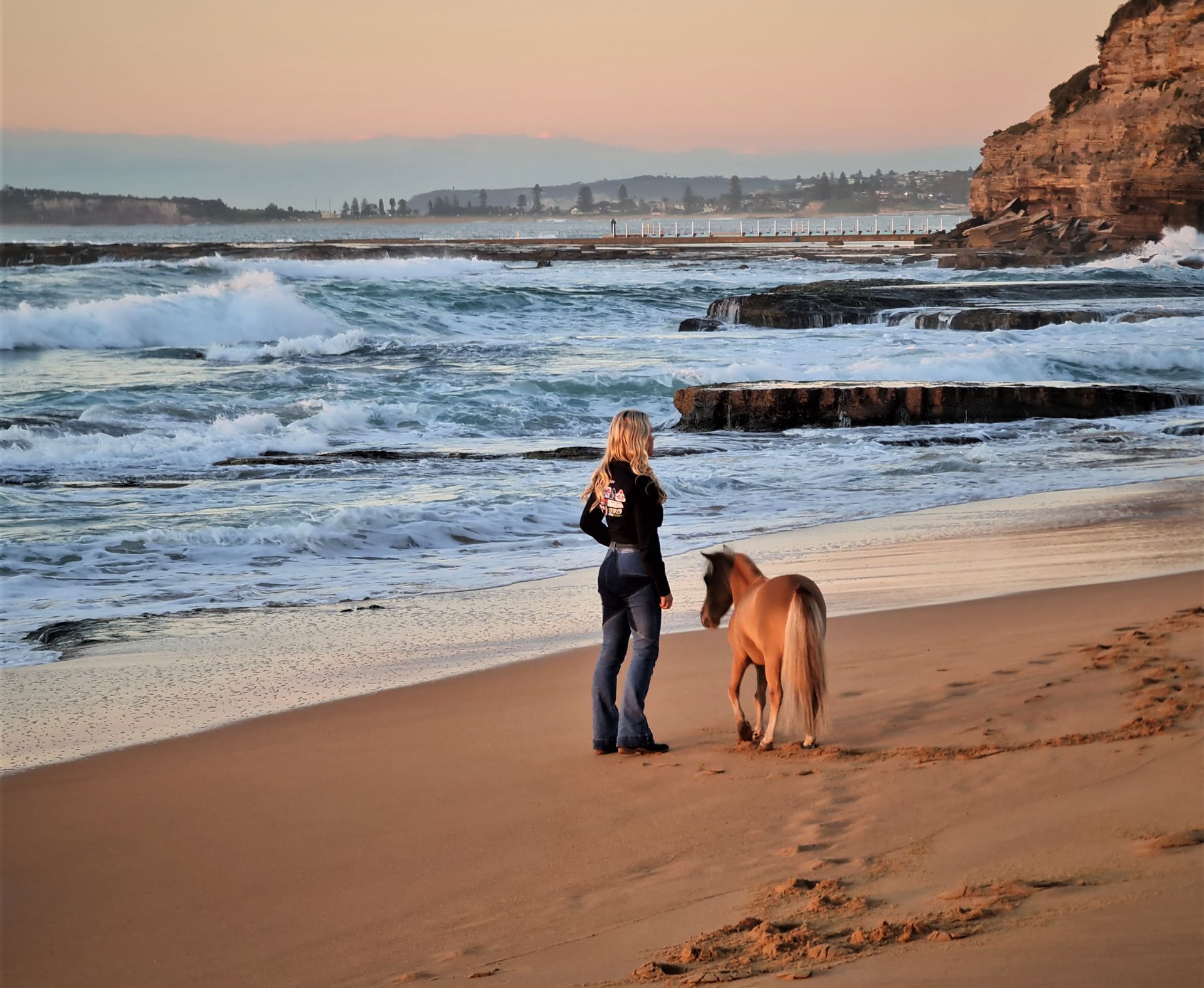 Super Blood Moon: Some Photos Of The Lunar Eclipse Lighting Up Skies From Here
Were you among those who stayed up to watch the sky on Wednesday night as a full moon passed through its closest point to Earth coincided with a lunar eclipse?
Many people had cameras ready to capture the rare orange-red moon dubbed "super blood moon". The eclipse meant it was bathed in a deep reddish glow.
While the event was best viewed from Australia's east coast, it was visible across the country and across the world.
This is a sequence taken by Michael Mannington from Bilgola Plateau: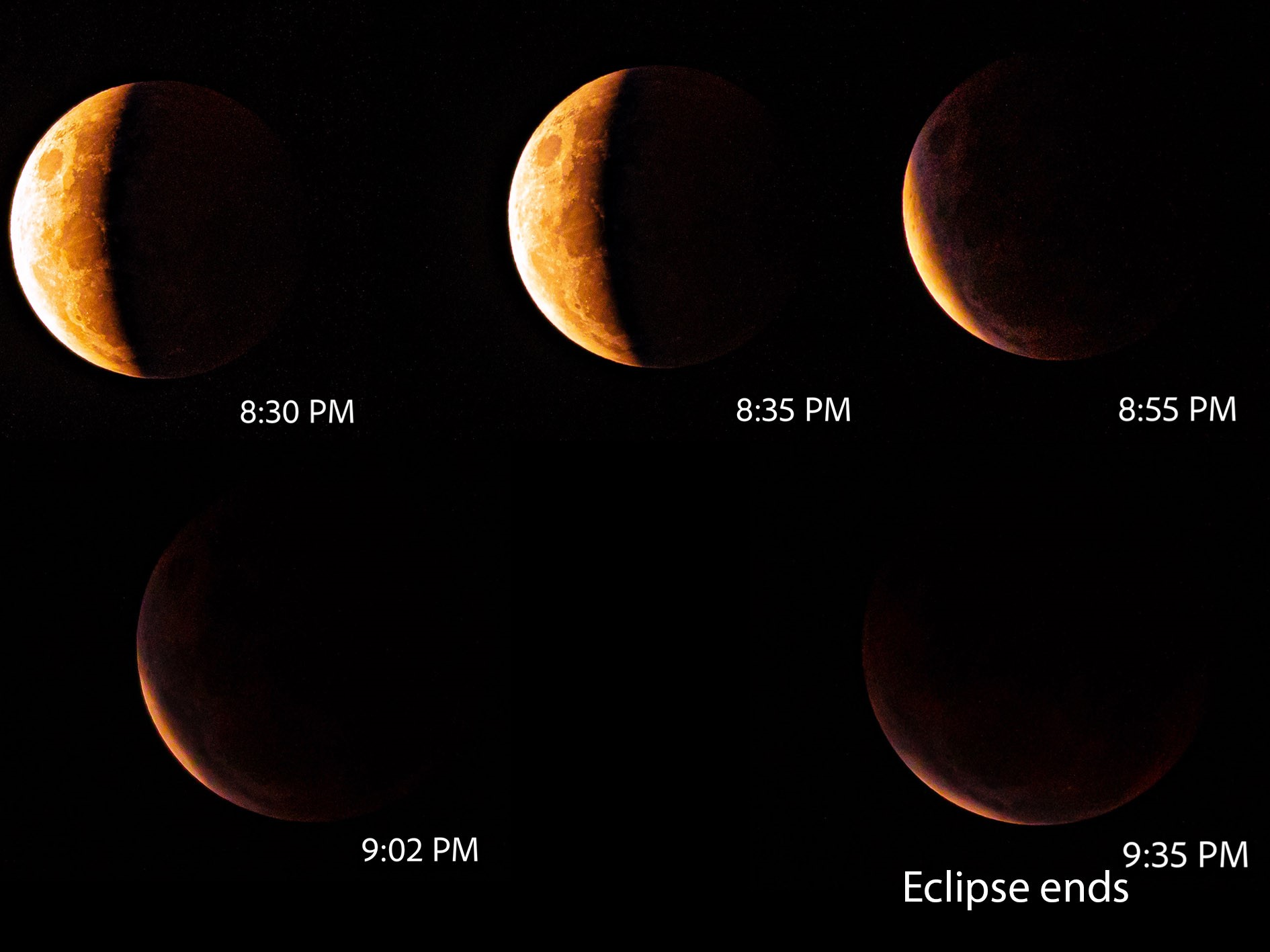 These were taken by Kevin Murray in Warriewood and show the moon as the eclipse begins to happen and the colour of the moon afterwards: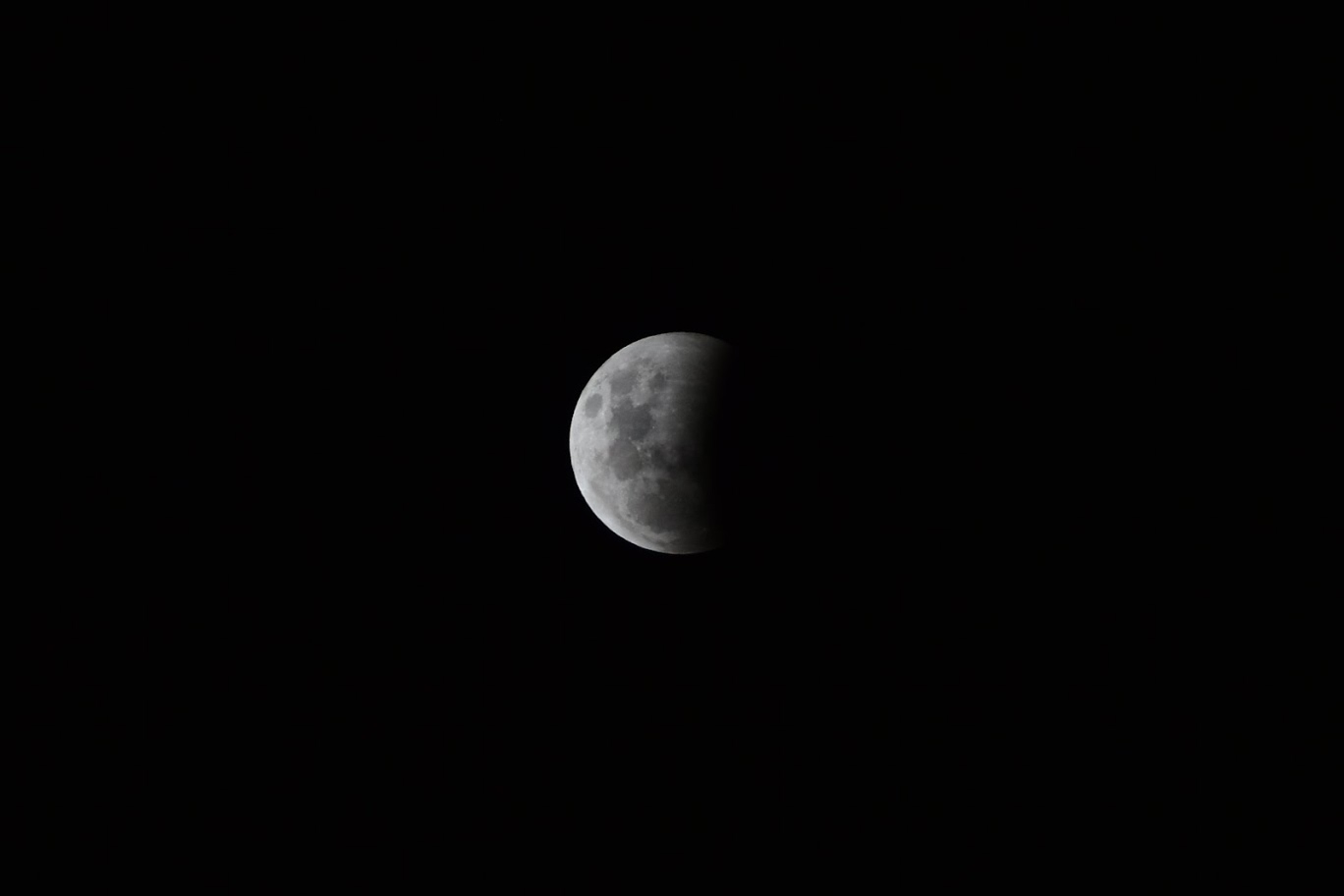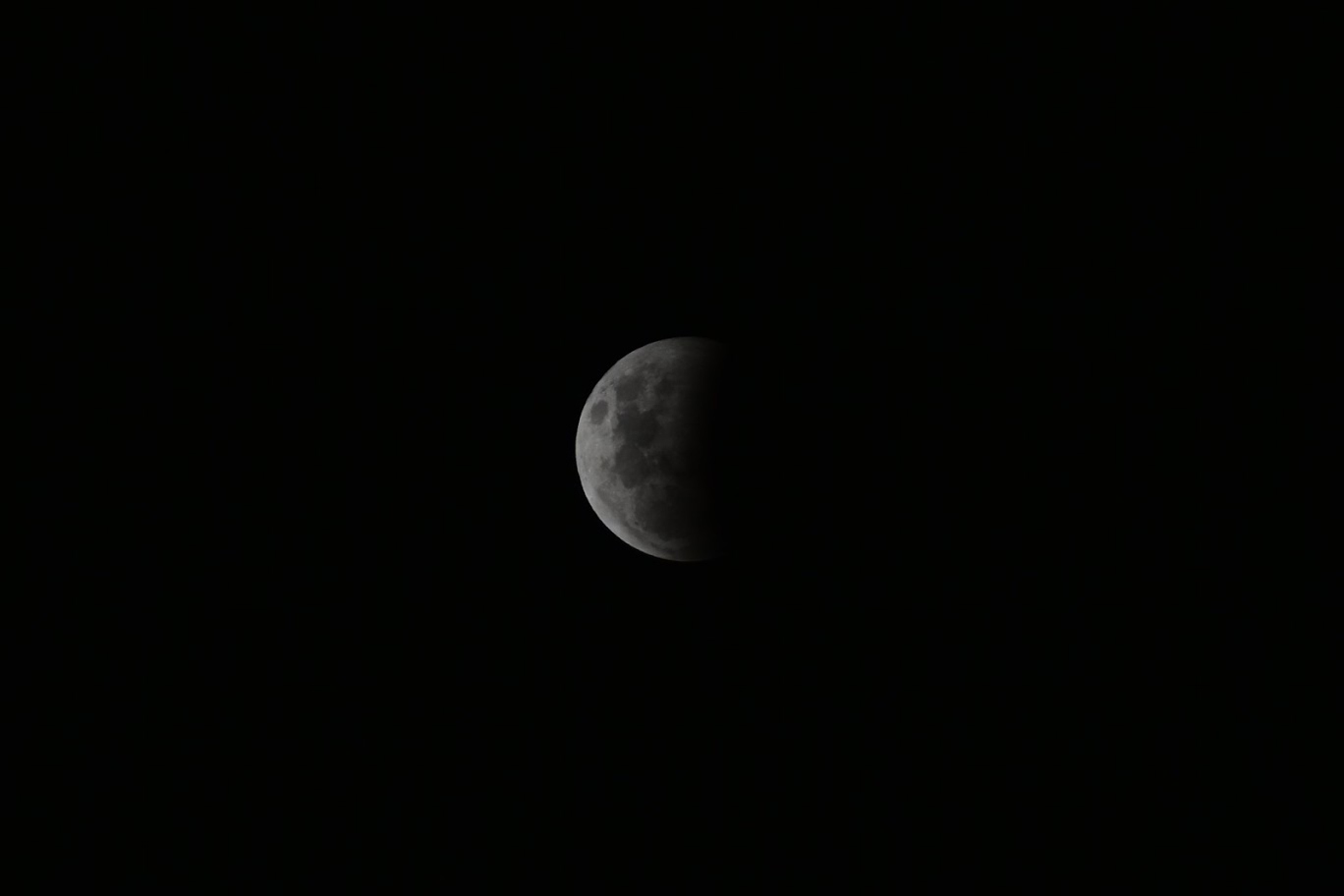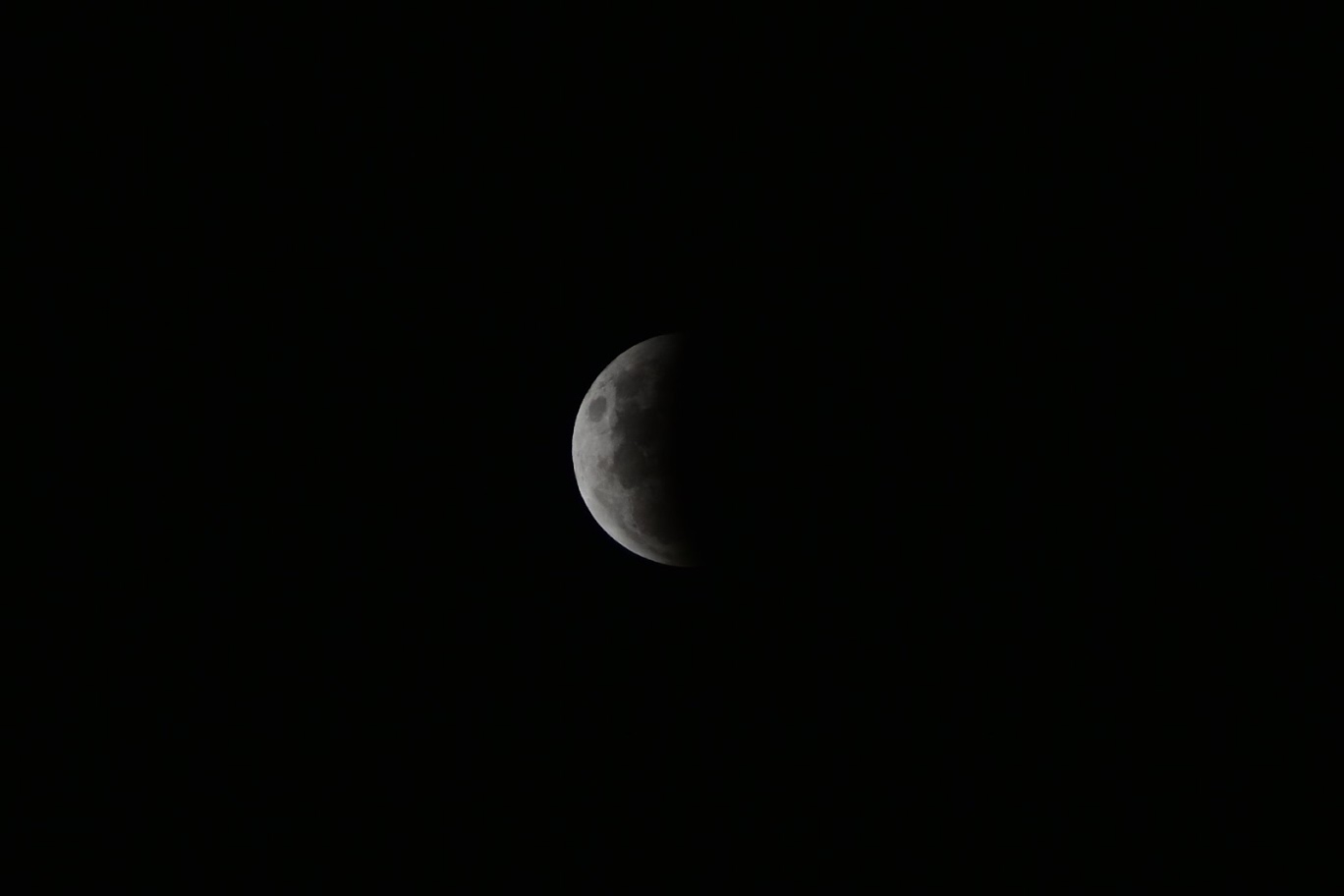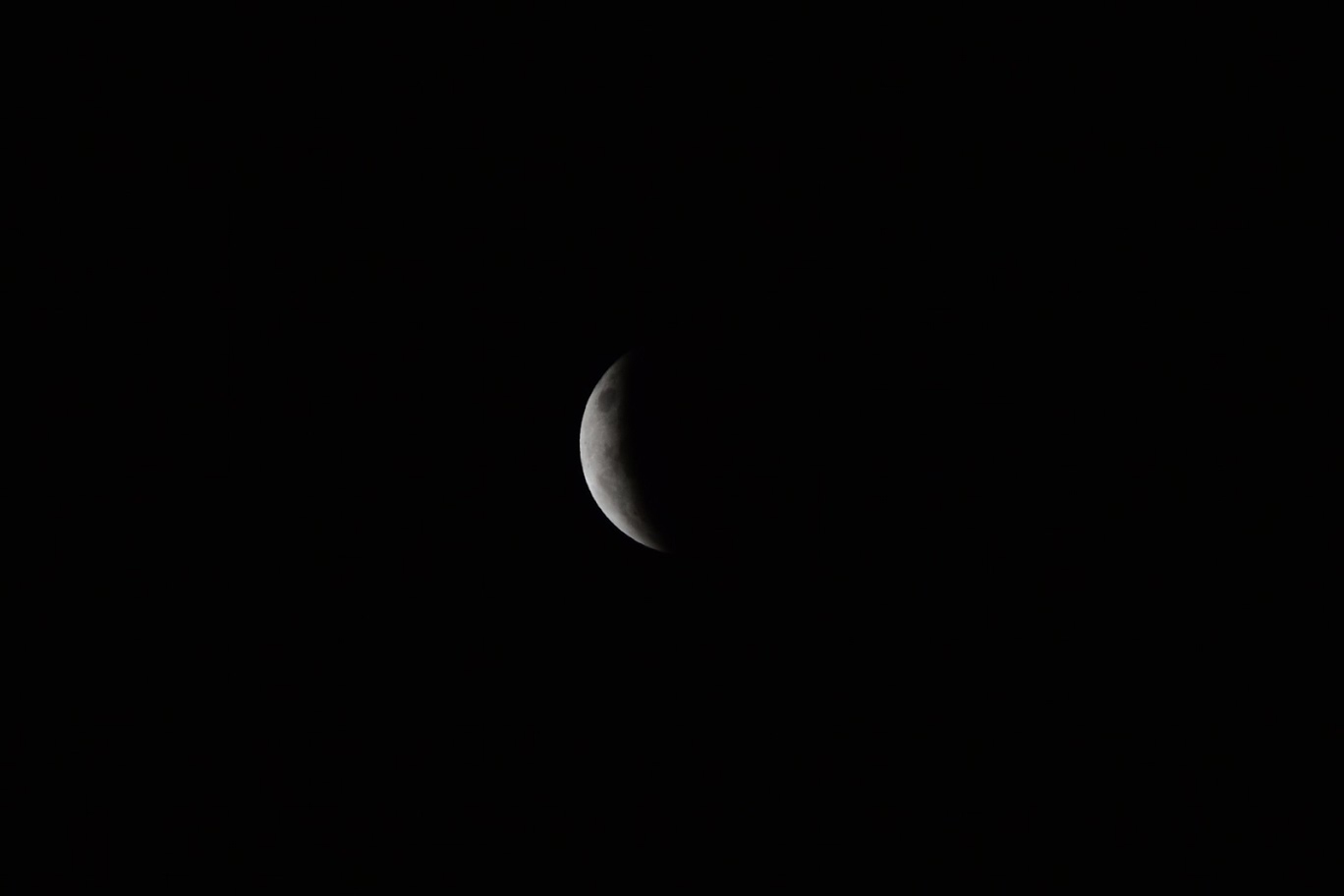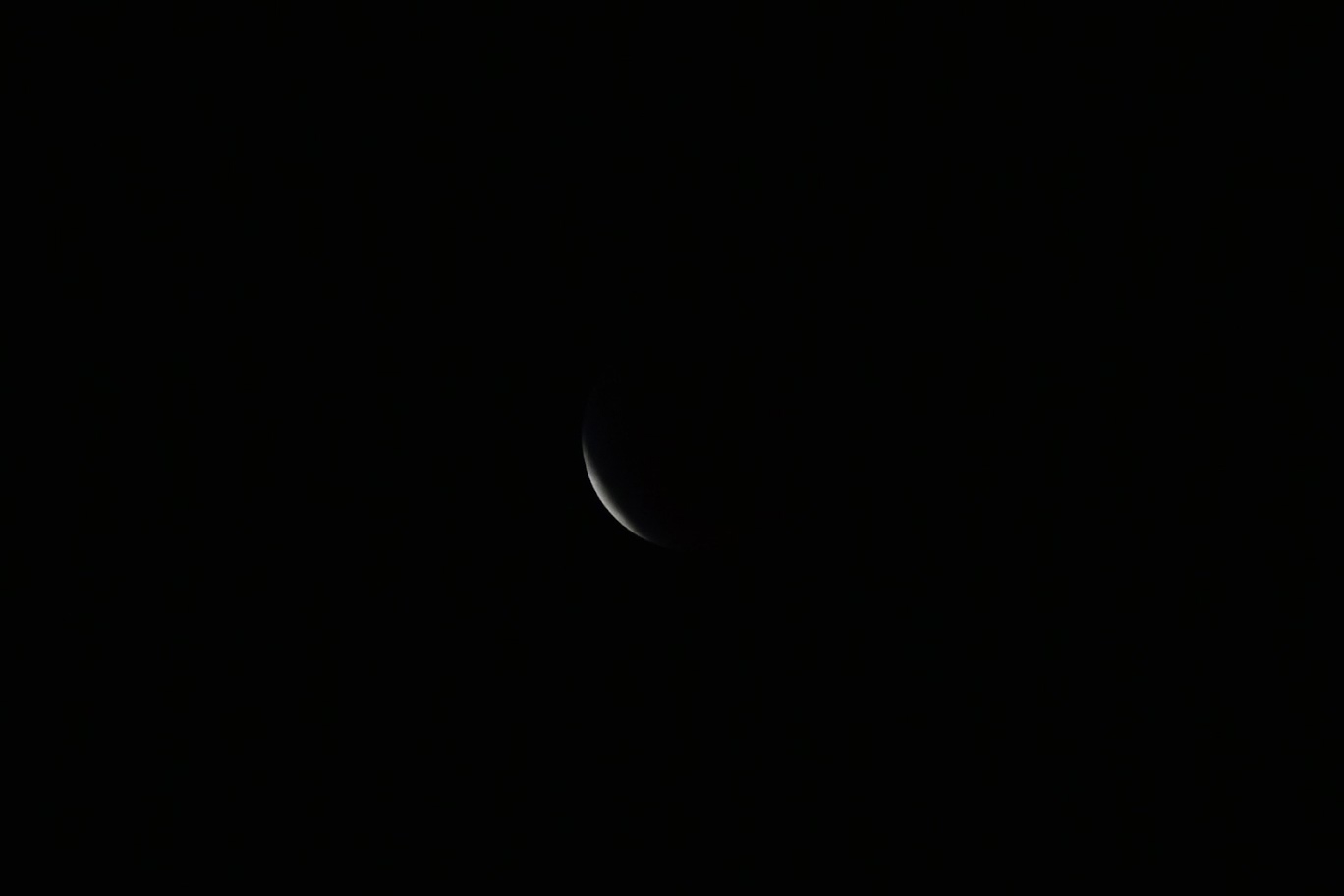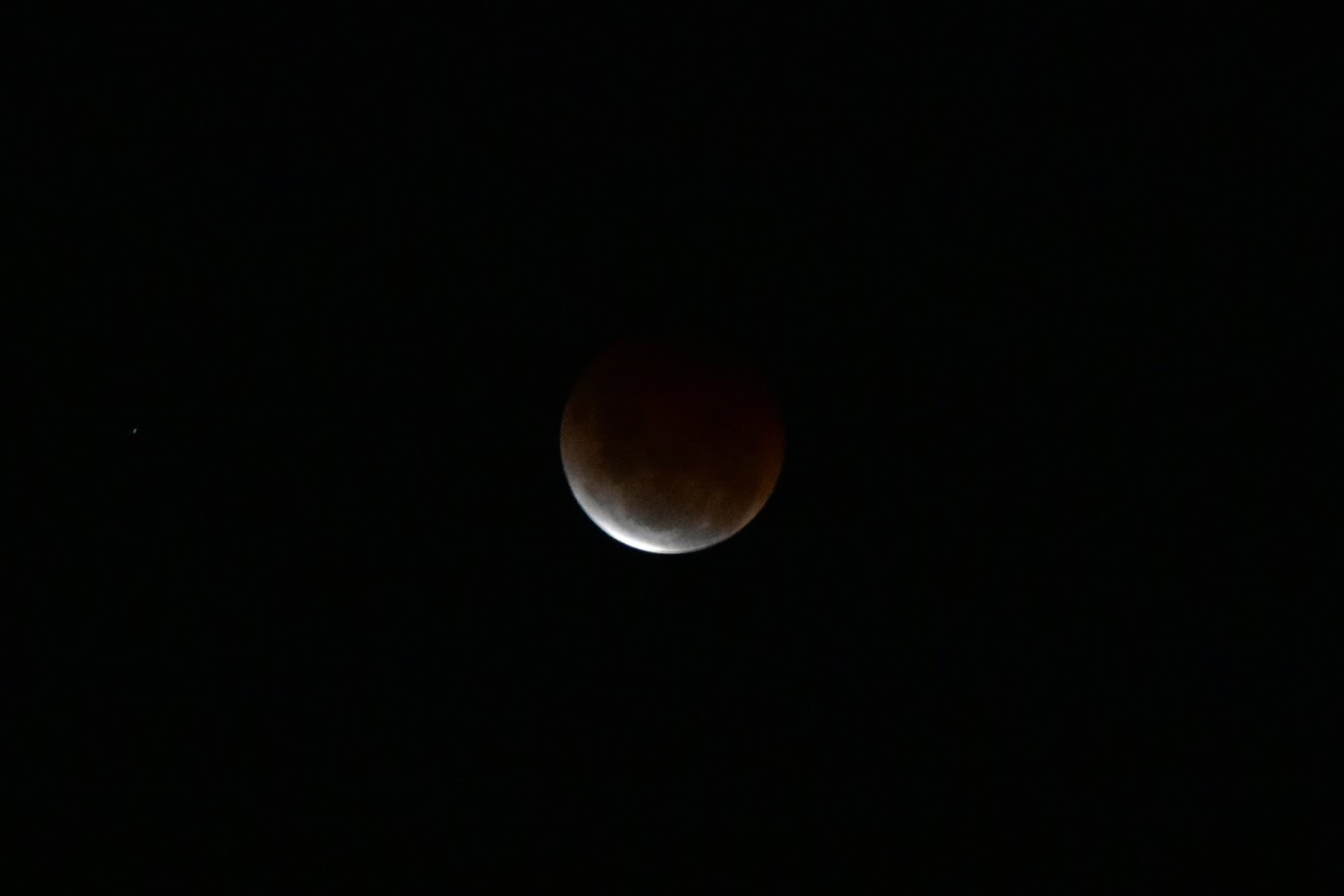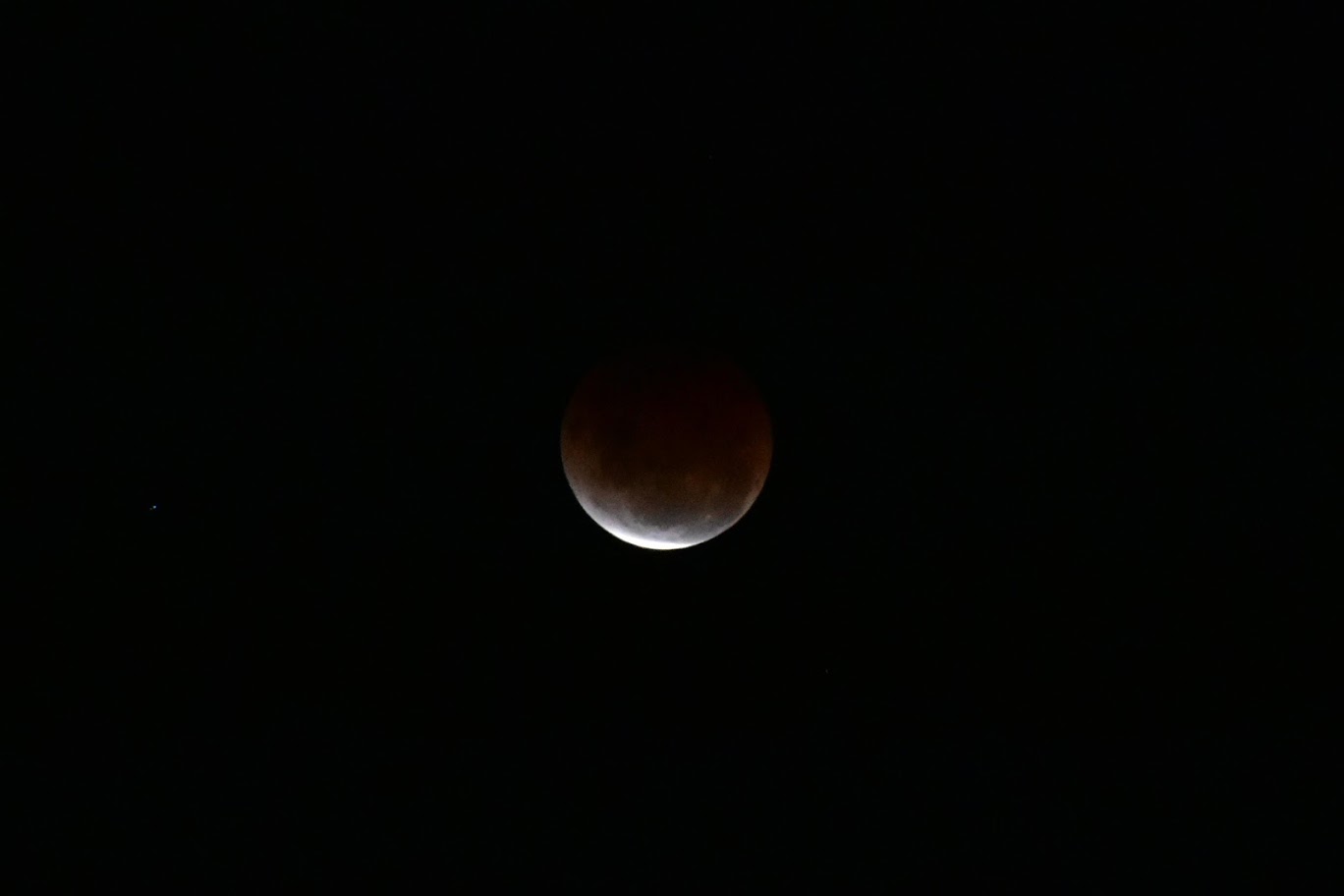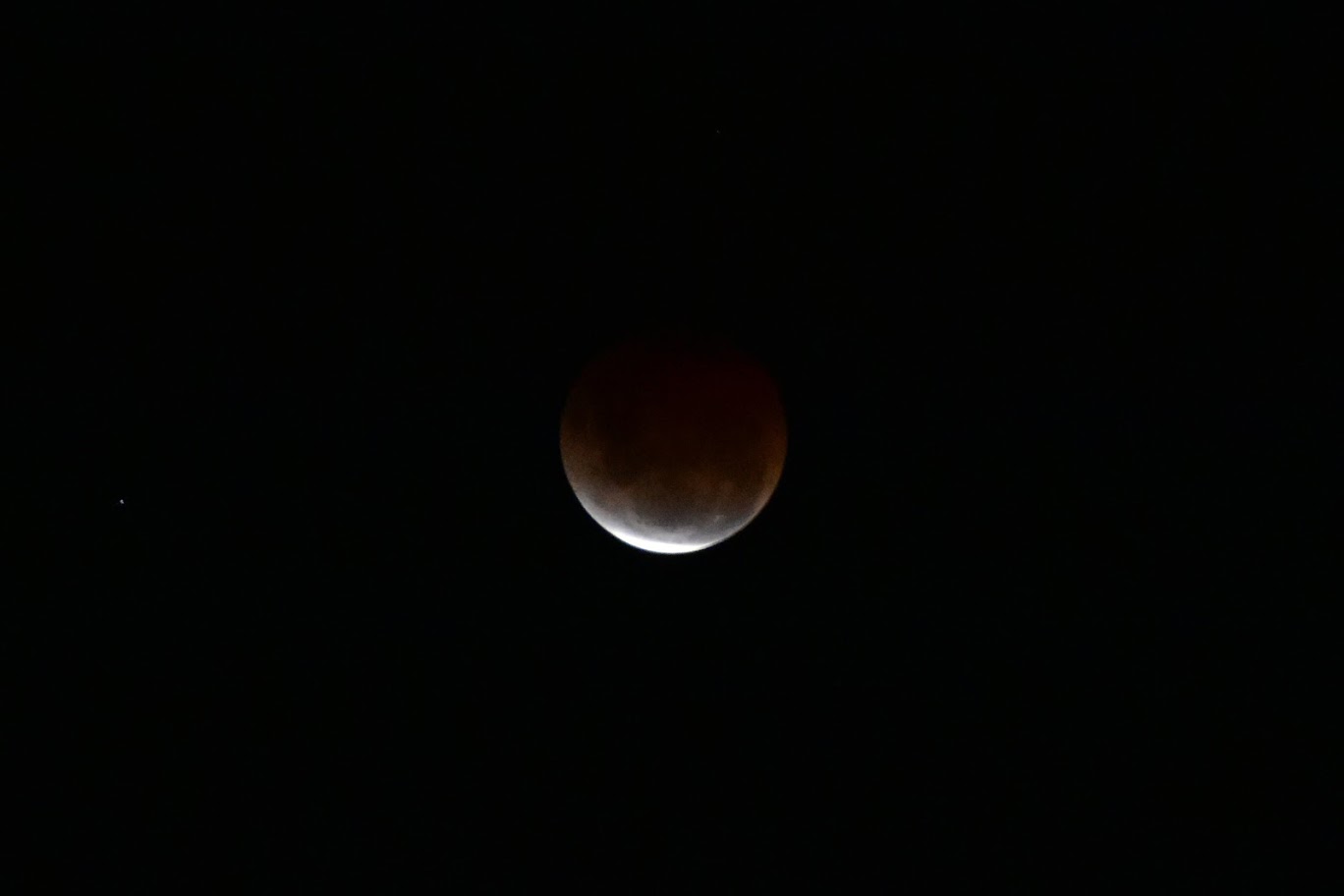 TAFE NSW Meets Skills Demand In Commercial Interior Design Boom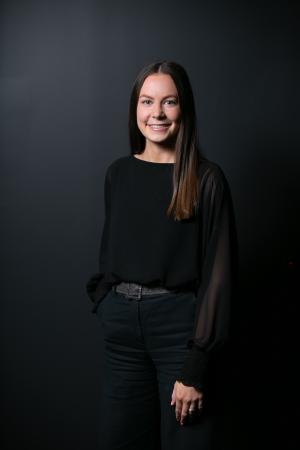 TAFE NSW graduate Hanna Margetson is helping to revitalize post-COVID-19 Sydney in her new job as a Graduate Interior Designer at Axiom Workplaces.
Commercial Interior Design services are in demand, and office fit-outs have been on the rise in Sydney since COVID-19 as businesses adapt to new, more flexible modes of working, and inner-city landlords seek to attract businesses with modern planning solutions.
Ms Margetson's career path with TAFE NSW has put her in great stead to meet the increased demand for commercial interior design in the wake of COVID-19. Lucky for her, she was offered a taste of the interior design sector earlier than most.
"I first encountered TAFE NSW Design Centre Enmore when I was 17 and still in high school. My school had a TVET (TAFE-Delivered Vocational Education and Training) program that allowed me to complete my final subject for the HSC at TAFE NSW," Ms Margetson said.
"I was able to complete an industry-recognised Certificate III in Design whilst still at school, and during the process I fell in love with the culture, teachers, and design community that TAFE NSW Design Centre Enmore displayed and knew I wanted to complete further study there." 
Ms Margetson enrolled in the Diploma of Interior Design and then Bachelor of Design (Interior Design) to continue her career path. Throughout Ms Margetson's studies, she had the opportunity to build up her industry connections and knowledge by working in part-time jobs within the design industry to gain practical experience.
"Since finishing the bachelor's degree I have been offered a position as a Graduate Interior Designer at Axiom Workplaces located in Sydney's CBD specialising in commercial workplace interior design and construction," Ms Margetson said. 
"I love my new job as a fully-fledged interior designer, and I have TAFE NSW to thank for giving me the industry connections that helped me get my foot in the door."
TAFE NSW Head Teacher of Interior Design, Todd Packer, said COVID-19 had caused a shift in the commercial interior design sector, and increased demand to respond to changes in ways of working.
"We've seen that more corporate employers expect their people to work from home at least two days a week which has led to a design emphasis on custom collaboration and community spaces.
"The permanent shift to virtual teams has also forced a total rethink of the technological setup of most contemporary office spaces."
Mr Packer said unique networking events like the Bachelor of Design (Interior Design) virtual "Industry Speed Date" helped students get the connections to secure in-demand employment after their studies.
"The Industry Speed Date provides a casual forum for local industry to interview graduating students from the Bachelor of Design (Interior Design) for potential internship placements and employment opportunities.
"We're committed to giving our students the best possible job outcomes and these industry events are key to forging meaningful relationships between the sector and TAFE NSW," Mr Packer said.
Ms Margetson said that the subjects she completed throughout her time at TAFE NSW provided her with a vast portfolio that explored different industries within design along with a strong understanding of the practical design process.
"TAFE NSW not only provided me with design training, but also practical workplace skills such as public speaking, presenting, time management, working within a team, punctuality and more.
"The smaller sized classes at TAFE NSW meant a personalised experience and gave me the chance to create relationships with both staff and students. The projects were always hands-on and the up-to-date training provided me with practical skills to go out into the design industry with."
To find out more about the range of study options available at TAFE NSW including the Bachelor of Design (Interior Design), visit www.tafensw.edu.au or call 131 601.
Kathrin Longhurst Awarded 2021 Archibald Packing Room Prize For Portrait Of Kate Ceberano
May 27th, 2021: Art Gallery of NSW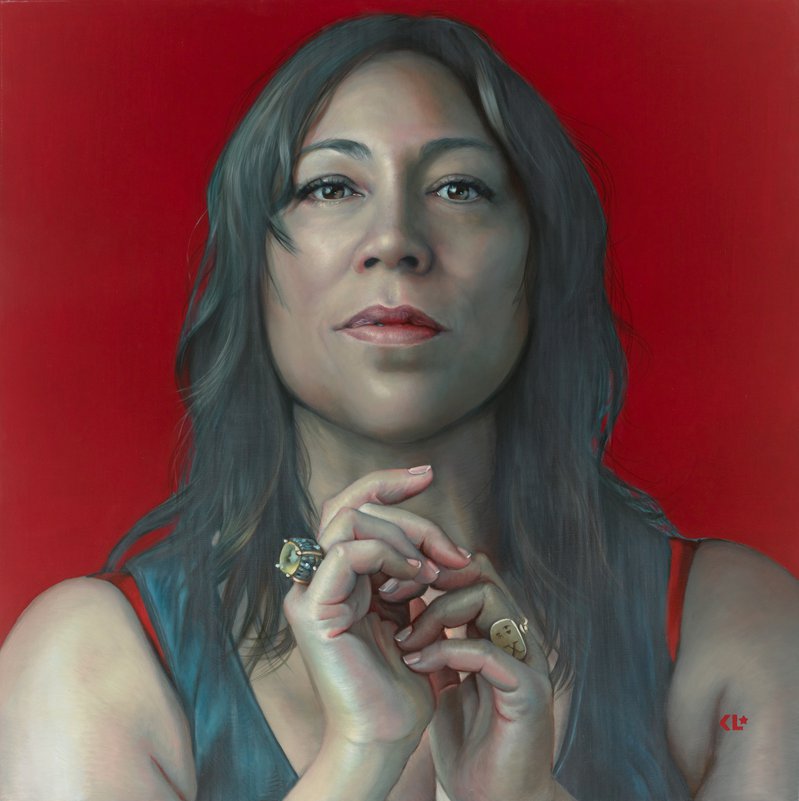 Packing Room Prize 2021 winner Kathrin Longhurst Kate © the artist
The Art Gallery of New South Wales' head packer Brett Cuthbertson and his packing room team have awarded the 30th annual Archibald Packing Room Prize to Kathrin Longhurst for her portrait of the celebrated Australian singer and songwriter Kate Ceberano.
Longhurst's painting is one of 52 finalist works from 938 entries received for the Archibald Prize 2021, which is celebrating its 100th year.
The German-born, Sydney-based artist is mostly self-taught and was previously a finalist in the Archibald Prize 2018 and Sulman Prize 2012.  
The Packing Room Prize is a cash prize awarded to the best entry in the Archibald Prize as judged by the Art Gallery staff who receive, unpack and hang the entries. This year, the prize money has doubled, increasing from $1,500 to $3,000 for the winning artist. 
After 40 years working at the Art Gallery, head packer Brett Cuthbertson holds 52 percent of the vote for the Packing Room Prize.
'Kathrin's work fits my criteria. It's a portrait of a well-known celebrity and it looks like her! I met Kate Ceberano many years ago and Kathrin has really captured her likeness. As soon as I saw the work, I thought "that's it",' said Cuthbertson.
'This is also the first time in my tenure as head packer that I have awarded the Packing Room Prize to both a female artist and female sitter. I have been on the lookout, but this is the first time it stood out to me as a clear winner.'
Longhurst's work is the second portrait of Kate Ceberano to win the Packing Room Prize in its 30-year history, following Peter Robertson's win in 1994. Ceberano was also the subject of an Archibald Prize 2010 finalist portrait by Christine O'Hagan.
After learning she had won the 2021 Packing Room Prize, Longhurst said she was ecstatic.  
'I first spoke to Kate in early 2020 about collaborating on a portrait,' says Kathrin Longhurst, a Sydney-based artist. 'She had seen my work at the home of mutual friends, and asked if I was interested in painting her next album cover. We attempted to get together several times, but lockdowns and border closures lead to every trip being cancelled.
'In 2020, the pandemic decimated the entertainment industry. The extended lockdown in Melbourne had devastating consequences for Kate and many of her fellow performers. But it ended up being an enormous year of growth and personal breakthroughs for her, culminating in her decision to move her family to Sydney to chase the work.
'This is when we finally met. Although the album cover deadline had expired, we decided to paint the portrait to create a record of Kate at this important moment in her life, and as a legacy for her daughter.'
'I was quite daunted before painting this portrait, as Kate is such an iconic person and there are so many incredible images of her already out there. I really wanted to create something new and fresh that captures her personal growth after the devastating consequences of lockdown on the entertainment industry last year. I painted her larger than life, looking fiercer and stronger than ever before.' 
An Australian entertainment icon, Ceberano has released 28 albums over 40 years, hitting the Top 10 charts across five decades, and won three ARIA awards. She was the first woman inducted into the Australian Songwriters Association Hall of Fame in 2014.
This year, 2144 entries were received for the Archibald, Wynne and Sulman Prizes, making it the second highest number of entries following the 2020 record year. The Art Gallery also received the highest ever total number of entries by Aboriginal artists across the three prizes. 
The Archibald Prize received 938 entries for its centenary year; the Sulman Prize received 546 entries; and the Wynne Prize received 660 entries. For the first time, there are more finalist works by women than men across the three prizes. 
The Archibald, Wynne and Sulman Prizes, the Young Archie competition and the Archibald Prize regional tour are all generously supported by presenting partner, ANZ.
Mark Whelan, Group Executive, Institutional at ANZ said: 'ANZ has a proud history of supporting the arts community in Australia. We are delighted to announce that the prize money has doubled in recognition of the 30th anniversary of the Packing Room Prize. This is an important award and we congratulate artist Kathrin Longhurst on receiving the 2021 Packing Room Prize.'
The Archibald Prize, first awarded in 1921, is the country's favourite art award, and one of its most prestigious. Awarded to the best portrait painting, it's a who's who of Australian culture – from politicians to celebrities, sporting heroes to artists.
Finalists for the Archibald, Wynne and Sulman Prizes 2021 were also announced today, as were the finalists for the 2021 Young Archie competition, for which there were more than 2100 entries (40 selected as finalists + 20 honourable mentions).
Finalists in all Prizes will be exhibited at the Art Gallery of NSW from the 5th of June to 26th of September 2021 alongside Archie 100: A Century of the Archibald Prize, a landmark exhibition exploring the rich history of the Archibald Prize. Visitors can book a date and time to see the Archibald, Wynne and Sulman Prizes 2021 and use the same ticket to see Archie 100 any day and time it's open. 
The Archibald Prize 2021 exhibition will travel to six venues in regional New South Wales and Victoria from October 2021, offering audiences around the country the opportunity to see all finalist works.
A great Kate song for all those who choose to pursue the Arts:
Full Steam Ahead For UniSA's Train Software App
Almost 40 years ago, Peter Pudney was riding the trains between Gawler and Adelaide, working on a simple algorithm to help drivers keep time and reduce their energy use.

A master's student at the-then South Australian Institute of Technology (SAIT), the software he helped develop would count the number of times the wheels on a train went around to calculate where it was on a trip.
Today, GPS has replaced manual wheel counts and the algorithm – refined and honed over four decades – now runs in the cabs of 8,000 passenger, freight, and heavy haul trains on four continents.
The software uses information about the train, route, and schedule to calculate efficient driving strategies and advise drivers when to accelerate and brake to ensure they arrive on time with minimum energy use.
Trademarked as Energymiser, the smart train driver advice software developed by Associate Professor Pudney and the Scheduling and Control Group led to the longest running industry collaboration in UniSA's history.
For 23 years, UniSA's Associate Professor of Industrial and Applied Mathematics worked with TTG Transportation Technology (formerly TMG) to develop Energymiser, helping the international rail industry to optimise train scheduling, energy efficiency, and driver safety.
Earlier this year, that chapter closed with the sale of TTG to Toronto-based technology company, Modaxo, which specialises in global public and private transportation software across the passenger and freight sectors.
Modaxo is a subsidiary of Constellation Software, a multi-billion dollar organisation. TTG's solutions became part of Modaxo's overall rail solutions portfolio, offered through the Trapeze Group.
While the sale marks the end of one era, it ushers in an exciting new chapter for UniSA and its Energymiser creators.
"The research collaboration is continuing under Modaxo, who are very enthusiastic about the work we are doing at UniSA," says Assoc Prof Pudney.
"They are keen to explore how we can help them improve not only the scheduling and control of trains, but also light rail and buses, so we are a really good fit for them."
Ben Dvoracek, Managing Director of ANZ Rail at TTG and Trapeze, echoed these sentiments.
"The success that TTG and UniSA have had together is quite unique. Being specifically focused on the development of transport technology, we constantly think about different ways of making all transport stakeholders productive and efficient," Dvoracek says.
"The world is evolving faster than it ever has. With a smart and dedicated TTG and UniSA team, we will continue to maintain a heightened level of curiosity and focus on how we improve technology capability to drive sustainability in transport," he says.
Assoc Prof Pudney is currently investigating how to better co-ordinate train schedules to control the electricity demand on a grid, working with France's state-owned national railway company SNCF on this project.
"The goal is to reduce the demand for electricity during peak periods so that France and other countries don't have to build a new coal-fired power stations to power their trains.
"As fossil fuels become more expensive and we move into a carbon-constrained world, it's more important than ever to make trains more energy efficient. We are at the stage now where you can't just build more trains and more tracks. We just need to hone the technology to increase efficiency and reduce emissions."
Energymiser is now being deployed or has been trialled on trains across the UK, Belgium, France, Spain, Germany, China, India, Australia, New Zealand, and Africa. It is used on some of the world's longest and heaviest freight trains (weighing 22,000 tonnes and stretching 2.5 kilometres) as well as TGV trains reaching speeds of 320 km/h.
The software is saving rail companies up to 20 per cent of their energy costs.
Arriva Trains in Wales, for example, reported saving 750,000 litres of fuel on its 125-train fleet in a 12-month period, and Australian rail operators are clawing back an average of $2 million a year.
Assoc Prof Pudney says the UK has also reported fewer incidents where train drivers overshoot stations, thanks to Energymiser's advice system.
"It's been really rewarding to work on a project continuously for the last quarter of a century, overcoming a never-ending stream of interesting challenges. The next phase of our research will focus on how we match our energy use to the available supply of renewables. It's going to be an exciting time," he says.
TTG founder Dale Coleman described Modaxo as an "ideal fit" for TTG, adding strength, experience, passion and diversity to the research partnership with UniSA.
"Thanks to the expertise of UniSA researchers, including Professor Phil Howlett and Professor Peter Pudney – and formerly Professor Ian Milroy – TTG has been able to build a global business and be recognised as a world leader in its field," Coleman says.
Mouse Studies Find Sugar-Free Energy Drinks Just As Harmful
Two Curtin research studies have found the excessive consumption of energy drinks, even sugar-free varieties, can cause significant damage to brain cells and increase the risks of heart disease, stroke and type 2 diabetes.

The research investigated links between the chronic consumption of energy drinks and a range of adverse health outcomes in mouse models.
The first study, published in Frontiers in Nutrition, found excessive use caused damage to blood vessels in the brain. The other study, published in Nutrients, found that energy drinks induce metabolic syndrome to almost the same extent as caused by a Western diet of high saturated fats.
Lead researcher for both projects, Associate Professor Ryusuke Takechi from the Curtin Health Innovation Research Institute says while the studies were conducted on mouse models, the findings about long-term use are a potential warning to consumers.
"Energy drinks containing large quantities of caffeine and sugar are increasingly being consumed- particularly by young people. Many may believe that sugar-free varieties are 'healthier' for them, but our studies found the opposite," Associate Professor Takechi said.
"Our first study investigated the potential harm to the brain and found that energy drinks, even sugar-free forms, disrupted the blood vessels and increased inflammation in the brains of mice models.
"This is particularly concerning because damage to brain blood-vessels and heightened inflammation are early characteristics of many neurodegenerative disorders such as Alzheimer's disease and multiple sclerosis."
The second study evaluated the effect of chronic energy drink consumption on that cluster of conditions that can lead to heart disease and stroke, known as metabolic syndrome.
"What was particularly interesting here was that we found sugar-free energy drink also promoted metabolic syndrome and increased blood glucose and cholesterol in mice models, in similar levels to standard energy drinks," Associate Professor Takechi said.
"The study showed long-term energy drink intake, sugar-free or not, results in heightened blood glucose and bad fats (triglycerides), which are the common feature of diabetes. It also increased body fat without any changes in weight."
"Both studies should ring alarm bells for consumers, however further studies that go beyond mouse models are needed to investigate the effects of specific individual components of energy drinks, including artificial sweeteners."
Co-authors include Professor John Mamo, Dr Virgine Lam and Michael Nesbit from the Curtin Health Innovation Research Institute; as well as PhD candidates Liam Graneri and Zachary D'Alonzo.
The research paper The Consumption of Energy Drinks Induces Blood-Brain Barrier Dysfunction in Wild-Type Mice can be found online
here
.
The research paper Chronic Intake of Energy Drinks and Their Sugar Free Substitution Similarly Promotes Metabolic Syndrome can be found online
here
.
A Breakthrough To Make It Beta: Blocking Out Stress To Treat Cancer
Stress is bad, right? It feels bad, and is bad for you. The causes are different for everyone. But how exactly does stress – and nerves – relate to a chronic illness such as cancer?
Monash University's Associate Professor Erica Sloan, a scientist who specialises in cancer biology and neuro-immunology – how nerves talk to immune cells – began digging into this question 15 years ago, and is now able to say she's getting much closer to the answers.
Those answers involve all these things – nerves, cells, the immune system, bodily organs, and also the ancient physiological phenomena known as the "fight or flight" response, or stress response.
Humans and mammals evolved to have this response so that when we're in danger, the brain decides whether to run away or go into battle.
The problem is that the rapid hormonal and physiological changes that come with the stress response (triggered by nerves) can, over time, take a toll on the body.
And, modern Western life is increasingly stressful, for many. The entire mindfulness industry is fuelled by this – humans are too stressed, learn from the Buddhists, be in the moment rather than the past or the future, calm down, breathe. With less stress, the ancients said, comes better health.
Effects of stress on immune cells
Associate Professor Sloan's background was purely in cancer research. She did her PhD at the Peter MacCallum Cancer Centre until 2003, looking at how cancer spreads. Then she did postdoctoral studies in the US in neuroimmunology, looking at how stress affects immune cells in lymphoid organs such as lymph nodes.
The answer to that enquiry was, yes, immune cells are sensitive to signals from neurotransmitters in the brain, which affects how a virus such HIV gets into those cells.
"There was also some evidence by then that patients with HIV who were very stressed," she says, "had higher viral loads when they were diagnosed, and didn't respond as well to viral treatments. But the mechanisms for that were not known."
"Quantifying stress is challenging. So we've focused on how the body receives stress – how it interprets it, and what it does with it."
With more research came stronger links. This connection between the stress response and the likes of HIV and various cancers became a lot clearer.
"This type of thinking has not historically been widely accepted by Western medicine," Associate Professor Sloan says. "Eastern medicine has accepted it for a long time. Our goal was to demonstrate the molecular and cellular basis for it, so we can target it with drugs."
Now, in research that Dr Norman Swan's Health Report on Radio National called "extraordinary", Associate Professor Sloan and a team of Monash researchers have discovered that a heart and high blood pressure drug may reduce the spread and growth of breast cancer, and reduce the likelihood of death for breast cancer patients.
The drug is Carvedilol, a beta-blocker. It also blocks stress.
"Beta-blockers are drugs invented in the 1950s that block the heart and cardiovascular system from hearing a stress signal," she says. "They dampen down the stress response, and stabilise the heart so it can respond in a more measured way."
The class of drugs are in their third generation; Carvedilol is relatively new. It can be used for heart conditions and blood pressure, but also off-label for stage fright or anxiety.
The key finding – before this work – was that stress acts on cancer cells (as well as HIV) and makes them more able to spread throughout the body. In pre-clinical models, Professor Sloan's team found the drug stopped this happening, which in turn showed that nerves can affect tumours.
After the pre-clinical studies, the team – with collaborators in Scandinavia – looked at hospital data on women with breast cancer who took the drug, and found they did a lot better in terms of staying alive and keeping the cancer at bay.
They also conducted a clinical trial in Melbourne two years ago with cancer patients and the similar beta-blocker drug Propranolol, which showed equally positive results.
Now what? Research at the moment is mainly limited to breast cancer, although some work is being done on beta-blockers with pancreatic and blood cancers.
"Based on findings from my lab and others, my feeling is that most cancers that are found in the body will be sensitive to nerves. Brain cancers are a whole different story. It's a hot topic in cancer research at the moment."
A big scientific hurdle for Associate Professor Sloan, and others studying this potentially life-saving link, is the question of defining stress. Stress levels are different for different people. One person's high-stress situation might be another person's "no problem".
"This is why the field of research hasn't taken off for such a long time," she says. "Quantifying stress is challenging. So we've focused on how the body receives stress – how it interprets it, and what it does with it. Our work is discovering how cancer cells and immune cells respond to the 'fight or flight' signal."
As cancer patients know only too well, a diagnosis of cancer is inherently stressful.
"How do we acknowledge that?" Professor Sloan asks, "and treat not just the cancer, but also the patient's wellbeing?"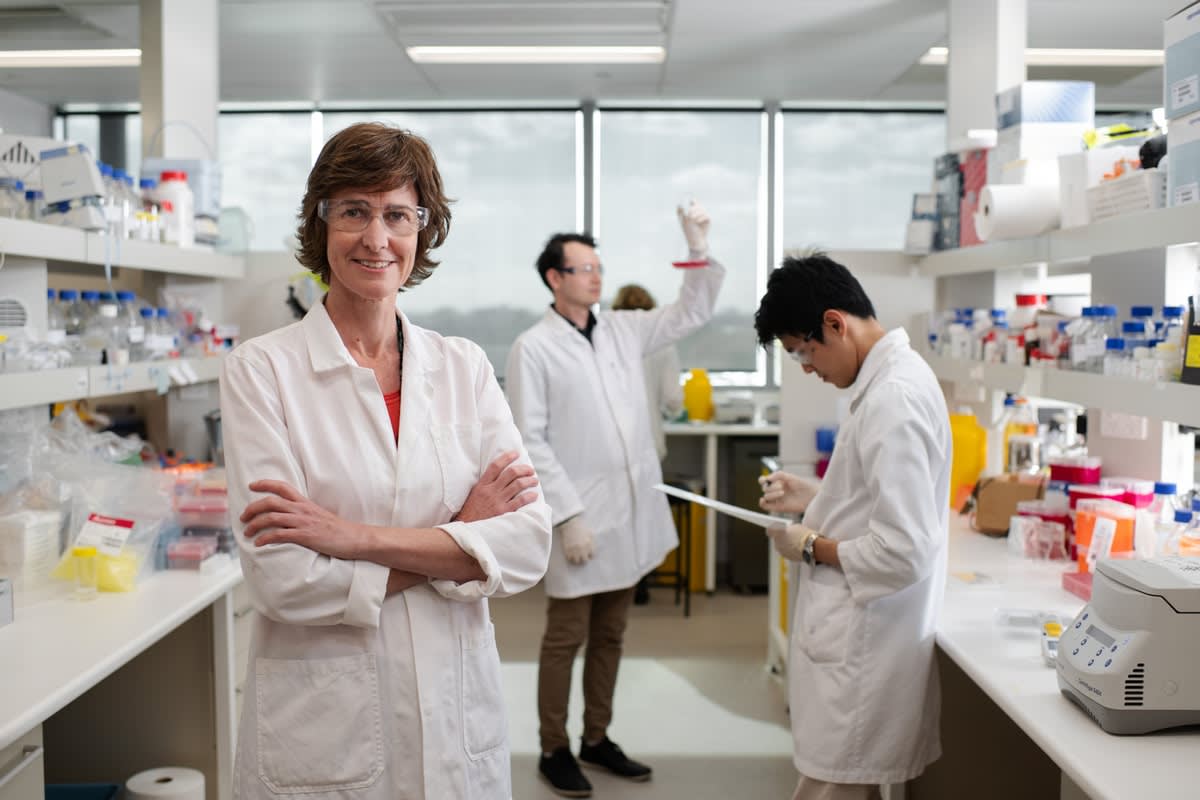 Associate Professor Erica Sloan. Photo: Paul Philipson
Sapna Devi, Yannick O. Alexandre, Joon Keit Loi, Ryan Gillis, Nazanin Ghazanfari, Sarah J. Creed, Lauren E. Holz, David Shackleford, Laura K. Mackay, William R. Heath, Erica K. Sloan, Scott N. Mueller.
Adrenergic regulation of the vasculature impairs leukocyte interstitial migration and suppresses immune responses.
Immunity, 2021; DOI:
10.1016/j.immuni.2021.03.025
Antarctic Ice Sheet Retreat Could Trigger Chain Reaction
The Antarctic ice sheet was even more unstable in the past than previously thought, and at times possibly came close to collapse, new research suggests.

The findings raise concerns that, in a warmer climate, exposing the land underneath the ice sheet as it retreats will increase rainfall on Antarctica, and this could trigger processes that accelerate further ice loss.
The research is based on climate modelling and data comparisons for the Middle Miocene (13-17 million years ago) when atmospheric carbon dioxide and global temperatures reached levels similar to those expected by the end of this century.
The study was carried out by the Met Office, the universities of Exeter, Bristol, Cardiff and Stockholm, NORCE and the Bjerknes Centre for Climate Research.
"When an ice sheet melts, the newly exposed ground beneath is less reflective, and local temperatures become warmer," said lead author Dr Catherine Bradshaw, of the Met Office and the Global Systems Institute at the University of Exeter.
"This can dramatically change weather patterns.
"With a big ice sheet on the continent like we have today, Antarctic winds usually blow from the continent out to the sea.
"However, if the continent warms this could be reversed, with the winds blowing from the cooler sea to the warmer land -- just as we see with monsoons around the world.
"That would bring extra rainfall to the Antarctic continent, causing more freshwater to run into the sea.
"Freshwater is less dense than saltwater and so it can sit on the sea surface, rather than sinking and circulating as saltwater does.
"This effectively breaks the connection between the deep ocean and the surface ocean, causing warmer water to accumulate at depth."
The study suggests that the processes triggered by increasing rainfall would reduce the ability of the climate system to maintain a large Antarctic ice sheet.
"Essentially, if more land is exposed in Antarctica, it becomes harder for a large ice sheet to reform, and without favourable orbital positions in the Middle Miocene playing a role, perhaps the ice sheet would have collapsed at that time," Dr Bradshaw said.
During the warm Middle Miocene period, unusually large swings back and forth in deep-sea temperatures were recorded.
The study shows that fluctuations in the area covered by the ice sheet were a major factor in causing deep-sea temperatures to change so dramatically. Fluctuations in the volume of ice were found to be of much less importance.
Variations in the positioning of the Earth relative to the Sun caused the ice sheet to advance and retreat, and this altered weather patterns -- triggering processes that can accelerate ice loss or gain.
Rain falling on the ice sheet can cause fracturing, surface melt and extra freshwater running off the continent, which, in turn, can cause deep-sea temperatures to rise -- potentially influencing Antarctic ice from beneath.
The findings of the new study suggest that the Antarctic ice sheet retreated significantly during the Middle Miocene, then stabilised when the warm period ended.
Co-author Associate Professor Agatha De Boer, from the University of Stockholm, said: "When the Middle Miocene climate cooled, the link we have found between the area of the ice sheet and the deep-sea temperatures via the hydrological cycle came to an end.
"Once Antarctica was fully covered by the ice sheet, the winds would always go from the land to the sea and as a result rainfall would have reduced to the low levels falling as snow over the continent we see today."
Dr Petra Langebroek, a Senior Researcher from NORCE and the Bjerknes Centre for Climate Research, another co-author, added: "These findings imply a shift in ocean sensitivity to ice sheet changes occurs when ice sheet retreat exposes previously ice-covered land."
Professor Carrie Lear, from Cardiff University, who first devised the project, concluded: "This study suggests that during a warm period about 15 million years ago, the Miocene Antarctic ice sheet was capable of major advance and retreat across the continent.
"This is concerning, but further research is needed to determine exactly what this means for the long-term future of the modern Antarctic ice sheet."
Dr Bradshaw stressed that conditions now are not identical to those in the Middle Miocene, and the model used in the study does not include the impact of feedbacks from the carbon cycle or the ice sheet itself.
The study was funded by the Natural Environment Research Council and the Swedish Research Council.
Catherine D. Bradshaw, Petra M. Langebroek, Caroline H. Lear, Daniel J. Lunt, Helen K. Coxall, Sindia M. Sosdian, Agatha M. de Boer.

Hydrological impact of Middle Miocene Antarctic ice-free areas coupled to deep ocean temperatures.

Nature Geoscience, 2021; DOI: 10.1038/s41561-021-00745-w
Astronomers Find Milky Way Not Unusual
The first detailed cross-section of a galaxy broadly similar to the Milky Way, published today, reveals that our galaxy evolved gradually, instead of being the result of a violent mash-up. The finding throws the origin story of our home into doubt.
The galaxy, dubbed UGC 10738, turns out to have distinct 'thick' and 'thin' discs similar to those of the Milky Way. This suggests, contrary to previous theories, that such structures are not the result of a rare long-ago collision with a smaller galaxy. They appear to be the product of more peaceful change.
And that is a game-changer. It means that our spiral galaxy home isn't the product of a freak accident. Instead, it is typical.
The finding was made by a team led by Nicholas Scott and Jesse van de Sande, from Australia's ARC Centre of Excellence for All Sky Astrophysics in 3 Dimensions (ASTRO 3D) and the University of Sydney.
"Our observations indicate that the Milky Way's thin and thick discs didn't come about because of a gigantic mash-up, but a sort-of 'default' path of galaxy formation and evolution," said Dr Scott.
"From these results we think galaxies with the Milky Way's particular structures and properties could be described as the 'normal' ones."
This conclusion -- published in The Astrophysical Journal Letters- has two profound implications.
"It was thought that the Milky Way's thin and thick discs formed after a rare violent merger, and so probably wouldn't be found in other spiral galaxies," said Dr Scott.
"Our research shows that's probably wrong, and it evolved 'naturally' without catastrophic interventions. This means Milky Way-type galaxies are probably very common.
"It also means we can use existing very detailed observations of the Milky Way as tools to better analyse much more distant galaxies which, for obvious reasons, we can't see as well."
The research shows that UGC 10738, like the Milky Way, has a thick disc consisting mainly of ancient stars -- identified by their low ratio of iron to hydrogen and helium. Its thin disc stars are more recent and contain more metal.
(The Sun is a thin disc star and comprises about 1.5% elements heavier than helium. Thick disc stars have three to 10 times less.)
Although such discs have been previously observed in other galaxies, it was impossible to tell whether they hosted the same type of star distribution -- and therefore similar origins. Scott, van de Sande and colleagues solved this problem by using the European Southern Observatory's Very Large Telescope in Chile to observe UGC 10738, situated 320 million light years away.
The galaxy is angled "edge on," so looking at it offered effectively a cross-section of its structure.
"Using an instrument called the multi-unit spectroscopic explorer, or MUSE, we were able to assess the metal ratios of the stars in its thick and thin discs," explained Dr van de Sande.
"They were pretty much the same as those in the Milky Way -- ancient stars in the thick disc, younger stars in the thin one. We're looking at some other galaxies to make sure, but that's pretty strong evidence that the two galaxies evolved in the same way."
Dr Scott said UGC 10738's edge-on orientation meant it was simple to see which type of stars were in each disc.
"It's a bit like telling apart short people from tall people," he said. "It you try to do it from overhead it's impossible, but it if you look from the side it's relatively easy."
Co-author Professor Ken Freeman from the Australian National University said, "This is an important step forward in understanding how disk galaxies assembled long ago. We know a lot about how the Milky Way formed, but there was always the worry that the Milky Way is not a typical spiral galaxy. Now we can see that the Milky Way's formation is fairly typical of how other disk galaxies were assembled."
ASTRO 3D director, Professor Lisa Kewley, added: "This work shows how the Milky Way fits into the much bigger puzzle of how spiral galaxies formed across 13 billion years of cosmic time."
Other co-authors are based at Macquarie University in Australia and Germany's Max-Planck-Institut fur Extraterrestrische Physik.
Nicholas Scott, Jesse van de Sande, Sanjib Sharma, Joss Bland-Hawthorn, Ken Freeman, Ortwin Gerhard, Michael R. Hayden, Richard McDermid.
Identification of an [α/Fe]—Enhanced Thick Disk Component in an Edge-on Milky Way Analog.
The Astrophysical Journal Letters, 2021; 913 (1): L11 DOI:
10.3847/2041-8213/abfc57

Galaxy UGC 10738, seen edge-on through the European Southern Observatory's Very Large Telescope in Chile, revealing distinct thick and thin discs. Credit: Jesse van de Sande/European Southern Observatory

Delivering Serendipity: Seemingly Random Product Discovery Aided By Technology
Researchers from University of Sydney, University of Florida, and Rutgers University published a new paper in the Journal of Marketing that examines the role of serendipity in customer satisfaction and how marketers can provide it.
Netflix knows you are tired of choice. The streaming service recently introduced what might be the perfect hack: a shuffle button that eliminates choice and plays a randomly selected program for the consumer. Under COVID-19 restrictions, the newly homebound were happy to have so many programming options, but this faded over time.
Recall a time when you heard a beloved song come across the radio or stumbled upon a favorite movie while channel surfing. These accidents become "happy" because they lead to feelings of serendipity, which our new research shows heighten enjoyment. When a product, service, or experience is positive, unexpected, and involving chance, our research team reasoned that this would generate congruent feelings. Consumers would feel that the encounter was a good surprise, make attributions to chance, and feel lucky that it happened -- which we collectively call "feelings of serendipity." Using a series of experiments, we set out to test our contention that marketers can create serendipity in the marketplace.
Across multiple consumer domains (online subscription services, museums, movies, food consumption, and music), creating serendipity through positive, unexpected, chance encounters increased satisfaction, enjoyment, perceptions of meaningfulness, willingness to pay, willingness to recommend a service, and interest. For example, members of subscription box services (e.g., Birchbox, Stitchfix) enjoyed their assortment more when they received a random selection of products compared to members who made selections themselves. A similar phenomenon occurred during the researchers' curated experiments. For instance, they measured consumer satisfaction using two platforms; one delivering movie recommendations and another delivering music recommendations. As Kim explains, "Compared to a condition where consumers chose for themselves, enjoyment increased when consumers received a movie or song delivered at random from a set of alternatives we had previously selected. Increased enjoyment occurred because the seemingly randomly delivered product was thought to be a good surprise, attributed to chance and luck. In other words, serendipity was born."
This good news suggests that marketers can capitalize on the power of serendipity to increase consumer satisfaction. To do this, marketers must go beyond surprising consumers, because serendipity is not just a pleasant surprise. To test the depths of serendipity, the research team carefully removed one or more of the "ingredients" to see if the serendipity effect would go away. First, they found that when an encounter was negative, consumers no longer felt increased enjoyment. In fact, there was a boomerang effect. A negative encounter that was unexpected and attributed to chance was perceived to be even more negative.
Second, when they increased and decreased the degree of randomness, it exacerbated and attenuated serendipity. Consumers who viewed a movie trailer that was described as randomly selected from 100 possible options enjoyed it more than when it came from a menu of 10 options, which made it seem less random. Moreover, making consumers aware that a marketer was selecting the options also decreased serendipity and enjoyment, because now it was clear that someone was behind the curtain and the selection was not random.
Finally, they reasoned that educating consumers about a product or service would eliminate the serendipity effect. Affonso says that "Coming to learn more about a product not only eliminates unexpectedness (a key ingredient for serendipity), but can create a sense of expertise that leads consumers to think they have the knowledge to make better choices." In one experiment, they used a platform that recommends functional music that can enhance focus. Approximately half of the participants were provided with information on which attributes increase a song's ability to increase people's concentration. When consumers were educated this way, encountering music from the platform in a serendipitous way later on (via random chance) no longer enhanced enjoyment. This suggests that aficionados may not appreciate marketplace serendipity as much as the rest of us.
"In today's marketplace, which affords an abundance of choice, our research provides marketers with insights on how to build some magic into marketplace encounters," says Laran. When attempting to enhance serendipity, companies may sometimes want to increase perceptions that an encounter is the result of chance or randomness. For example, consumers may enjoy some unexpected events more as part of vacation packages or enjoy product samples that arrive randomly without a lot of information. Companies should also eliminate marketing communications that highlight the targeting process, avoiding telling consumers that a product was especially selected for them based on what the company knows about their preferences. In such instances, an attribution to chance is replaced by attribution to being watched and targeted by the company.
Aekyoung Kim, Felipe M. Affonso, Juliano Laran, Kristina M. Durante.
Serendipity: Chance Encounters in the Marketplace Enhance Consumer Satisfaction.
Journal of Marketing, 2021; 002224292110003 DOI:
10.1177/00222429211000344
New Study Targets Secrets Of Great Entrepreneurial Cities
"If you build it, they will come," so says the idiom but it's the storytellers, knowledge-makers and an "agentic" or open-minded population who help create great entrepreneurial cities.
A new research study, conducted by QUT, RMIT and the University of Indiana, analysed data from 362 American cities with a focus on human agency, entrepreneurial spirit, and economic growth.
The study, based on geographic psychological profiles of millions of people based in the US, found people and an empowered city life matter in shaping urban vitality.
The research points to San Francisco and Austin as the zip codes that drive the highest-impact entrepreneurship conducive to economic growth. Other cities scoring high included New York, Los Angeles, Dallas, Miami, San Jose, Riverside, Sacramento and Tampa.
Professor Martin Obschonka, Director of QUT's Australian Centre for Entrepreneurship Research and a joint author of the research, said the findings needed to be tested in other areas like Australia.
"
Our study describes an ideal and what cities should strive for," Professor Obschonka said. "Future research could provide a more nuanced picture on how local populations with their unique psychological makeup interact with a structural city environment."
The researchers acknowledge a "people-focused view" on great entrepreneurial cities builds on the work by influential author, theorist, journalist, and activist Jane Jacobs who wrote the book The Death and Life of Great American Cities.
The 1961 publication spearheaded a movement against a four-lane road through New York's Greenwich Village dismissing the scientific rationalism of urban planning and coining metaphoric concepts such as the "ballet of sidewalk" and "eyes on street."
The new study, published in Research Policy, tests and extends Jane Jacob's theory by revealing best performing cities in terms of growth-oriented entrepreneurship are those that empower open and agentic people.
"They are empowered by a physical and industrial city landscape that enables them to act in more innovative and entrepreneurial ways," Professor Obschonka said.
Professor Martin Obschonka said most empirical research addressing the economic performance of cities focus on the physical and industrial structures of cities, underestimating the role of people.
"The core message and spirit of Jane Jacobs has been overlooked," he said.
"The most compelling finding of our study suggests that a strong open orientation of people in cities, designed to be dense and diverse, results in high impact entrepreneurship with start-ups that have the potential to grow significantly," he said.
Professor Obschonka said by building a psychological profile of a city, a model was developed to identify geographic personality traits.
He said regions that demonstrated agentic tendencies, whereby people are more open-minded, learning-oriented, and creative acted in more innovative and entrepreneurial ways.
"One secret of great entrepreneurial cities seems to be that open-minded people are empowered by a city environment, bringing many similarly open-minded people together in dense and diverse places to interact, share new ideas and knowledge and inspire creativity," he said.
"Empowering people liberates their imaginations and not only is the human spirit lifted through interactions among people in a city, but the flow of new ideas inspires vital new innovations."
Professor Obschonka said the study also has major implications for entrepreneurial ecosystems and cities, including those in Australia.
"It's not only about promoting diversity of people but diversity of economic activities within sectors with cities to help create a fertile environment for sharing knowledge," Professor Obschonka said.
"Cities and regions can promote a local open psychological orientation to stimulate growth in innovation processes."
Sam Tavassoli, Martin Obschonka, David B. Audretsch.
Entrepreneurship in Cities
. Research Policy, 2021; 50 (7): 104255 DOI:
10.1016/j.respol.2021.104255
Synchrotron X-Ray Experiment Reveals A Small Nudge With Big Consequences
Queensland University of Technology researchers have used experimental x-ray techniques at the Australian Synchrotron to gain fundamental insights into how gypsum dehydrates under pressure and the processes that create earthquakes.
In the study published in the Nature Research journal Communications Materials, QUT researchers Dr Christoph Schrank, Dr Oliver Gaede, from the School of Earth and Atmospheric Sciences, and Master of Science graduate Katherine Gioseffi teamed up with the Australian Synchrotron and colleagues from the University of New South Wales and the University of Warsaw to study how gypsum dehydrates much faster under pressure.
"Dehydration is a process in which minerals shed the water bound in their crystal lattices due to heating," Dr Schrank said.
"The rocky shell of our planet, the lithosphere, contains many rocks rich in hydrous minerals. The water produced by dehydration of the lithosphere has a tremendous impact on geological processes such as the formation of volcanoes, ore deposits, and earthquakes."
In the study, the researchers used a unique high-pressure cell with synchrotron transmission X-ray scattering which employs extremely bright X-rays to reveal how rock samples transform under high temperatures and pressures at the scale of nanometres (one billionth of a metre).
The ANSTO Australian Synchrotron, in Melbourne, is located in a building the size of a football stadium and is able to use electrons to produce intense beams of light more than a million times brighter than the sun.
In the research centre, the electron beams travel through tunnels at just under the speed of light in a circular orbit that is "synchronised" by the application of strong magnetic fields.
Mineral dehydration, also referred to as calcination, is important in industrial processes. For centuries people dehydrated gypsum (CaSO4·2H2O) to create hemihydrate (CaSO4·0.5H2O), better known as plaster of Paris.
The construction industry produces about 100 billion kg of plaster of Paris every year for products including cement and mortars, and it is used in medical scenarios for casts for the immobilisation of fractured bones.
There is also ongoing scientific debate about the origins of large deposits of gypsum and hemihydrate on Mars.
In this study, the researchers tested if the speed at which gypsum rock dehydrates is influenced by small changes in stress, such as the pressure changes in the operation of plate tectonics.
"Much to our surprise, we found that if we clamped our samples with a slightly tightened vice, the rocks lost their water twice as fast than without clamping," Dr Gaede said.
"This finding has important implications for geological processes. When tectonic plates collide along their boundaries, tectonic stresses within the plates slowly build up over time."
Dr Schrank said the new research suggests that a small growth in tectonic stress can speed up the release of water within the plates and therefore promote earthquakes and the formation of new minerals.
The research findings could help engineers to design more energy-efficient calcination processes.
Christoph Eckart Schrank, Oliver Gaede, Tomasz Blach, Katherine Carmen Michelle Gioseffi, Stephen Mudie, Nigel Kirby, Klaus Regenauer-Lieb, Andrzej P. Radliński.

Fast in-situ X-ray scattering reveals stress sensitivity of gypsum dehydration kinetics.

Communications Materials, 2021; 2 (1) DOI: 10.1038/s43246-021-00156-9
Disclaimer: These articles are not intended to provide medical advice, diagnosis or treatment. Views expressed here do not necessarily reflect those of Pittwater Online News or its staff.