Inbox and Environment News: Issue 492
May 2 - 8, 2021: Issue 492
2021 HSC Timetable Released
The release of the HSC timetable marks the beginning of the final leg of the Year 12 school journey.
T

oday 76,000 NSW school students received their personalised timetable for the 2021 written HSC exams.
HSC written exams will start on Tuesday 12 October with a compulsory English paper and finish with the examination of Food Technology on Thursday 4 November.
Minister for Education Sarah Mitchell said the release of the HSC timetables were the final leg of the school journey for Year 12 students.
"The HSC is a logistical behemoth, it includes scheduling 18 days of HSC exams involving around 76,000 students, 129 exams and more than 775 exam centres," Ms Mitchell said.
"The HSC is the culmination of years of schooling and receiving your timetable makes it all the more real for students.
"Students are already working hard in their final year, and I wish them all the best during an exciting time."
NESA CEO Paul Martin said planning for the HSC exams was a necessarily rigorous process, especially after last year showed just how quickly things could change.
"The timetable is designed to provide a schedule which is as fair and equitable as possible to ensure all students get the opportunity to do their best in their written exams," said Mr Martin.
"Last year showed that plans can change in an instant and we always want to make sure students, schools and exam supervisors feel prepared for anything, so they can focus on exams."
To develop the timetable NESA follows rigorous procedures to:
provide sufficient breaks between exams for popular courses
provide sufficient breaks between exams for frequently combined courses
enable all exams to be marked and students to receive their results from 6:00am on Friday 10 December
minimise the number of students with two exams scheduled at the same time.
All 2021 HSC students can access their timetable on Students Online from today.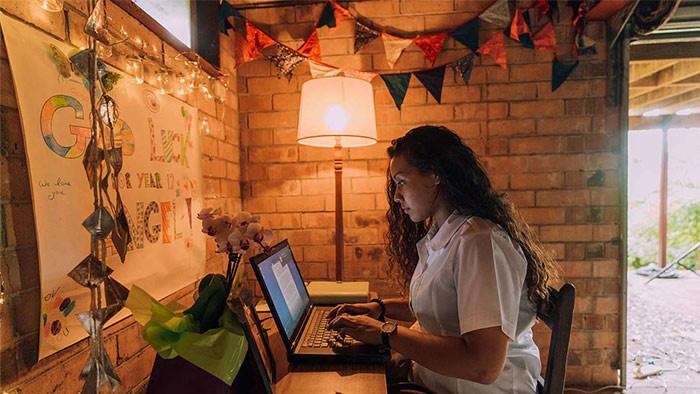 Netball World Cup 2027 Returns To Sydney
April 26, 2021
Australian netball fans will once again have the chance to see the world's best netballers in action on home soil, with the NSW Government today announcing the International Netball Federation Netball World Cup will return to Sydney in 2027.
ecured by the NSW Government, in partnership with Netball Australia, the 2027 Netball World Cup is expected to deliver an estimated $31 million boost to the NSW visitor economy.
Premier Gladys Berejiklian said winning the hosting rights for this major sporting tournament brings NSW one step closer to fulfilling the NSW Government's 2018 pledge to secure 10 World Cups in 10 years.
"The Netball World Cup 2027 is the ninth addition to the NSW Government's 10 World Cups in 10 years initiative, which means we are well on track to not just deliver but to exceed this target," Ms Berejiklian said
"The NSW Government's COVID-19 response has enabled our State to put a strong bid forward for major events like this and I have no doubt there will be more to follow, delivering enormous economic and social benefits to our State for years to come.
"This is the fourth Women's World Cup event secured for Sydney alongside the ICC Women's T20 World Cup 2020, FIBA Women's Basketball World Cup 2022 and the FIFA Women's World Cup 2023."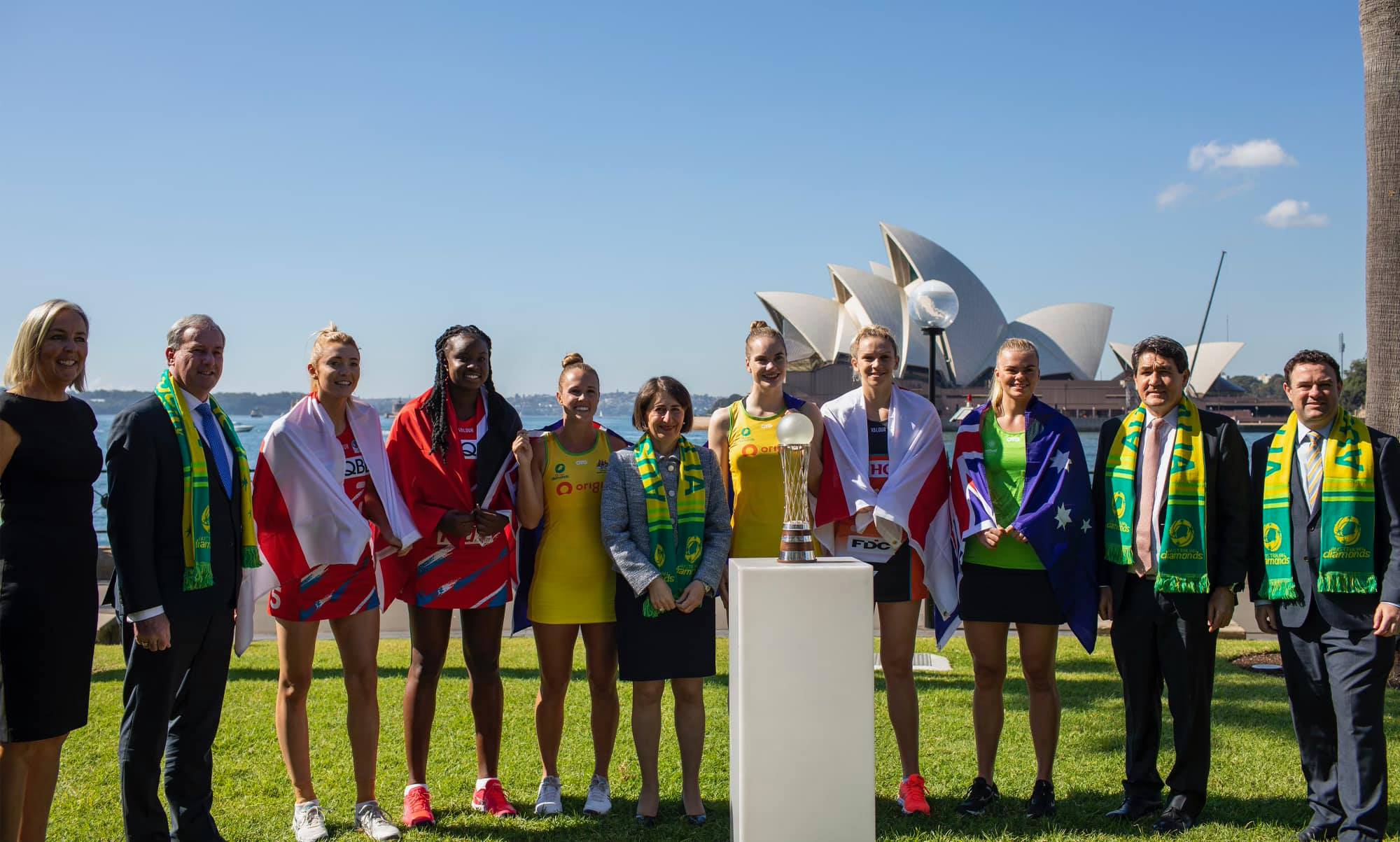 Minister for Investment, Jobs, Tourism and Western Sydney Stuart Ayres said the chance to host the prestigious event was testament to an exemplary record of hosting international sporting events throughout NSW.
"Sydney set the benchmark with a record-breaking Netball World Cup in 2015 and I have no doubt we will put on an even bigger and better show when the event returns to our shores," Mr Ayres said.
"This will be the third time the Netball World Cup has been held in Sydney and with Australia winning the previous two tournaments in 1991 and 2015, all of NSW will be hoping Australia can bring the trophy home for a third time in 2027."
"Hosting major events like this is crucial in helping our tourism and events industry recover from the COVID-19 pandemic, creating jobs and leveraging the extensive expertise our State has in delivering major sporting events throughout NSW."
Minister for Sport Geoff Lee said hosting the Netball World Cup will grow participation and inspire future generations of netballers. "In 2015 the Australian Diamonds shined in front of packed home crowds in Sydney, breaking records on and off the court," Mr Lee said.
"NSW boasts over 115,000 netballers across the State, which equates to 25% of the national pool. "I am very confident the Netball World Cup 2027 will see current and future generations of NSW netballers aspiring to wear the green and gold."
International Netball Federation President Liz Nicholl, CBE, said she was confident in Sydney delivering an excellent event, whilst also focusing on the development of the sport across Australia.
"As our sport continues to grow and evolve at an unprecedented rate around the globe, we look forward to working with the Organising Committee and Netball Australia on netball's growth and development whilst delivering a thrilling world-class event that will no doubt inspire all and work towards creating a better world through netball," Ms Nicholl said.
Netball Australia Chair Paolina Hunt said securing the 2027 World Cup was another critical step in the rapid development of the sport.
''We know that netball plays a key role in connecting and empowering young women and girls and an event such as this is a North star for young athletes who can now dream of working to represent the Diamonds in front of huge home crowds," Ms Hunt said.
A key element of Australia's bid was a post-tournament legacy that will deliver lasting benefits for women and girls both within netball and the broader community.
Following today's announcement, a Local Organising Committee will be established with further details about the tournament to be advised once finalised.
Visit the Netball Australia website for more information on the 2027 Netball World Cup.
Australian Children More Distracted By Digital Devices In The Home Parents Say
Research from the Gonski Institute for Education at UNSW Sydney reveals parents perceive digital devices as necessary for their kids' learning but are worried about the distraction and activities they're missing out on.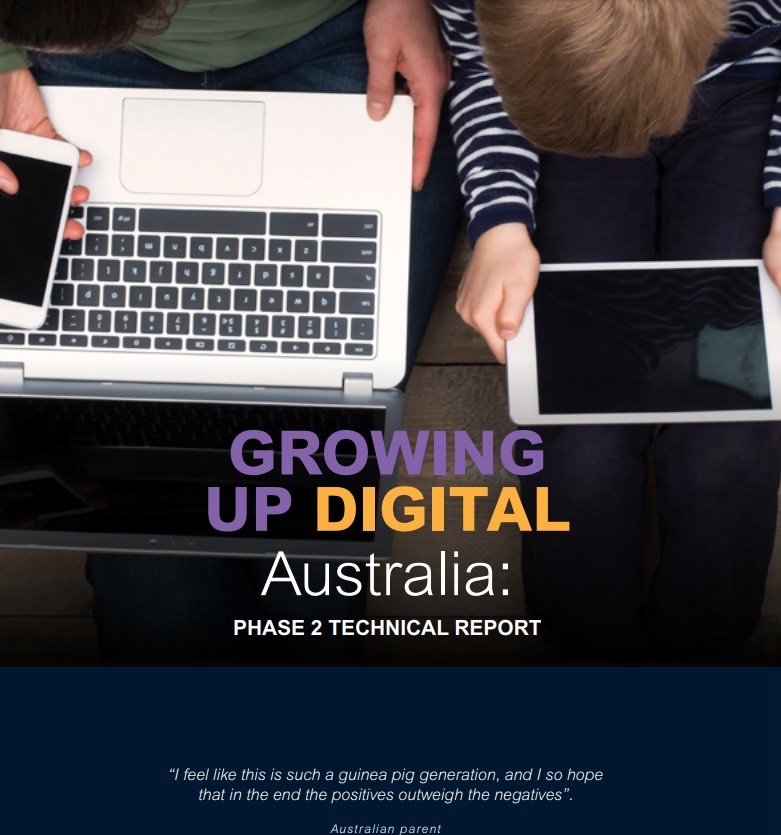 The new research report released today reveals digital media and technologies as a great distraction in Australian family life. More than nine out of ten parents think digital devices negatively distract their own lives, and 83% think their children are also negatively distracted by digital gadgets.
While parents find digital technologies useful in staying connected with their children and keeping them safe, three-quarters of parents think it is difficult to control their child's digital habits. As many as 65% of parents also admit that negotiating the use of digital media and technologies at home causes conflicts with their children.
"Parents think that digital media and technologies have a dual power of offering children both benefits and drawbacks," says Professor Pasi Sahlberg, Deputy Director of the Gonski Institute for Education. "Hence, we need smart solutions to address these complex challenges towards sustainable digital wellness for our youth."
Prof. Sahlberg says perhaps the most worrying finding is that about a third of families allow their children to use their digital devices after bedtime every single day. Furthermore, three of five children who struggle in school regularly sleep with their digital gadgets.
"Although our study is not able to prove that night-time use of smartphone or computer causes difficulties to keep up good learning at school, parents should help their children to fall asleep without technology," Prof. Sahlberg says.
According to earlier findings, two-thirds of Australian teachers observed more children arriving at school tired and often not ready to learn.
Growing up digital is also becoming an equity issue. According to the study, lower-income parents and lower-achieving students, in particular, are most at risk of distraction from interactive media use.
"This group of parents is less likely to implement effective monitoring and regulation strategies at home around the use of screens," says Dr Amy Graham, Research Fellow at the Gonski Institute. "They're also more likely to believe these devices are having no impact on child development."
About half of parents surveyed say they would welcome more support from their child's school to help them and their child to manage digital media and technologies use at home.
"Parents know they need to be role models in the safe and responsible use of digital devices at home, but they still find themselves negatively distracted by digital media and technologies," says Dr Graham.
The study is also one of the first efforts to include grandparents' views of their own and their grandchildrens' digital media habits. Almost four in five grandparents feel they are in control of their own digital technology use, and most would rather see their grandchildren play sports than video games.
"These are not issues facing only schools or parents – we are all in this together. There are real opportunities for schools and parents to have better conversations about these challenges, but they need support to do this," Dr Graham says.
Growing Up Digital Australia is part of an international research project, including Harvard Medical School (U.S.) and Alberta Teachers Association (Canada), investigating how digital media and technologies impact children's wellbeing, health, and eventually learning at school. The report surveyed nearly 2500 parents, grandparents and caregivers and collected data about more than 5000 children across Australia on home use of digital devices by young people during the pandemic.
The final phase of the research will begin later this year and will capture the views of young people on their use of digital media and technologies.
Key facts:
More than four in five children own at least one screen-based device that belongs to them, and children own, on average, three digital devices at home. Personal ownership of gadgets starts as young as four years old.
Only 46% of parents felt that their child spends a day without digital technology.
73% of parents and grandparents think it is harder to control their child's digital habits since getting their own screen-based device.
65% of parents agreed that 'negotiating digital technologies use causes conflicts in our home'.
83% of parents, carers and grandparents felt that their child was negatively distracted by digital technologies.
Half of parents said that they would welcome more support from their child's school to help them and their child to manage digital media and technologies use at home.
Australian Report Says Not Too Late To Avoid A 3°C Warmer World
Australian scientists are urging the Government to accelerate Australia's transition to net zero greenhouse gas emissions over the next two decades to ensure the country is cushioned from the worst impacts of climate change.
In a landmark report released today, scientists say Australia is well positioned to meet the climate change challenge by combining our scientific knowledge with economic opportunities associated with moves to net zero greenhouse gas emissions.
"We're on track for 3°C global warming and the impacts on Australia's environment and people would be devastating," said Dr Andrew King from the University of Melbourne, one of the contributing authors to the Australian Academy of Science led report,
The Risks To Australia of a 3°C Warmer World.
The report looks into the risks to Australia's future, based on the current global trajectory of greenhouse gas emissions. It finds that the world reaching net zero emissions by 2050 is an absolute minimum, if Australia is to avoid potentially insurmountable challenges to its cities, ecosystems, industries and food and health systems.
Dr King and colleagues from across Australia say while the planet is well on the path to harmful climate change, as with COVID-19, science has solutions.
"It's not too late," Dr King said. "If we make rapid and drastic cuts to greenhouse gas emissions we can avoid the worst impacts of climate change."
Scientists say Australia will need to rapidly remove greenhouse gas emissions from a range of sectors including electricity generation and distribution; electrify the transport sector, industry and buildings; increase energy efficiency across the board; and reduce non-energy related GHG emissions from all sectors including industrial processes and agriculture.
"Australia must revisit its emission reduction commitments and work with other countries to provide the leadership and collaboration required to place Australia and the world on a safer climate trajectory," said Academy Fellow Professor Ove Hoegh-Guldberg, the chair of the expert panel that developed the report.
The Risks To Australia of a 3°C Warmer World focuses on the consequences of 3°C of global warming for four areas of importance to Australia's future: ecosystems; food production; cities and towns; and health and wellbeing. It also focuses on Australia's contribution to what must be done to stay well below 2°C increase in global warming and thus limit these impacts.
The report urges the Government to:
scale up the development and implementation of next-generation zero greenhouse gas technologies.
systematically explore how our food production and supply systems should prepare for the challenges of climate change under growing extremes including the implications for carbon sequestration.
improve our understanding of climate impacts, including tipping points, as well as the compounding effects of multiple stressors at global warming of 2°C or more so that we can develop effective adaptation responses.
Dr King said scientists hope the report will spur decision-makers into action.
"If we don't tackle our greenhouse gas emissions now, Australia's future generations will pay the price."
Australian Study First To Explore Combined Impacts Of Fishing And Ocean Warming On Fish Populations
The combined effect of rapid ocean warming and the practice of targeting big fish is affecting the viability of wild populations and global fish stock says new research by the University of Melbourne and the University of Tasmania.
Unlike earlier studies that traditionally considered fishing and climate in isolation, the research found that ocean warming and fishing combined to impact on fish recruitment, and that this took four generations to manifest.
"We found a strong decline in recruitment (the process of getting new young fish into a population) in all populations that had been exposed to warming, and this effect was highest where all the largest individuals were fished out," said lead author and PhD candidate, Henry Wootton, from the University of Melbourne.
Mr Wootton and his team established 18 independent populations of fish in their lab and exposed these to either control or elevated temperatures, and to one of three fisheries harvest regimes. They then followed the fate of each population for seven generations, which equates to nearly three years of lab time.
"Our study is the first to experimentally explore the joint impact of fishing and ocean warming on fish populations," Mr Wootton said.
The research is released today in the journal PNAS with researchers saying the solution is less selective fishing, which will help ensure balanced sex ratios and the persistence of valuable bigger females.
Co-author Dr John Morrongiello said: "Wild fisheries provide food for billions of people worldwide, particularly in our Pacific region where fish is the major source of animal-based protein. Past fishing practices have caused spectacular fishery crashes and so it is important that we adopt management approaches that will ensure our oceans continue to maintain sustainable fisheries."
He added: "Sustainable fisheries management in the face of rapid environmental change is a real challenge. Getting it right will not only provide food and economic security for millions of people worldwide but will also help protect our ocean's valuable biodiversity for generations to come."
Dr Asta Audzijonyte, co-author from University of Tasmania and Pew Fellow in Marine Conservation, said it was surprising to find such strong and delayed negative impact of warming on small fish survival.
"We still do not fully understand why this happens, but our findings clearly show that protecting fish size diversity and large fish can increase their resilience to climate change. While reversing climate change is hard, restoring and protecting fish size diversity is one thing that we certainly can do, and we need to do it fast," she said.
Dr Audzijonyte added: "Most experimental research on climate change impacts is done on relatively short timescales, where fish are studied for two or three generations at best. We found that strong negative impacts of warming only became apparent after four generations. This suggests that we might be underestimating the possible impacts of climate change on some fisheries stocks."
Henry F. Wootton, Asta Audzijonyte, John Morrongiello.
Multigenerational exposure to warming and fishing causes recruitment collapse, but size diversity and periodic cooling can aid recovery
. Proceedings of the National Academy of Sciences, 2021; 118 (18): e2100300118 DOI:
10.1073/pnas.2100300118
Espresso, Latte Or Decaf? Genetic Code Drives Your Desire For Coffee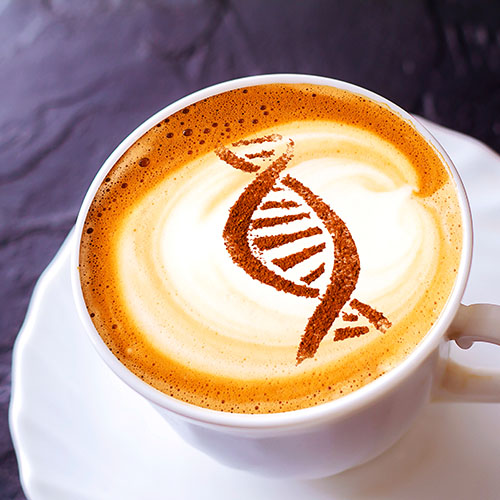 Whether you hanker for a hard hit of caffeine or favour the frothiness of a milky cappuccino, your regular coffee order could be telling you more about your cardio health than you think.
In a
world first study
of 390,435 people, University of South Australia researchers found causal genetic evidence that cardio health – as reflected in blood pressure and heart rate – influences coffee consumption.
Conducted in partnership with the SAHMRI, the team found that people with high blood pressure, angina, and arrythmia were more likely to drink less coffee, decaffeinated coffee or avoid coffee altogether compared to those without such symptoms, and that this was based on genetics.
Lead researcher and Director of UniSA's Australian Centre for Precision Health, Professor Elina Hyppönen says it's a positive finding that shows our genetics actively regulate the amount of coffee we drink and protect us from consuming too much.
"People drink coffee for all sorts of reasons – as a pick me up when they're feeling tired, because it tastes good, or simply because it's part of their daily routine," Prof Hyppönen says.
"But what we don't recognise is that people subconsciously self-regulate safe levels of caffeine based on how high their blood pressure is, and this is likely a result of a protective genetic a mechanism.
"What this means is that someone who drinks a lot of coffee is likely more genetically tolerant of caffeine, as compared to someone who drinks very little.
"Conversely, a non-coffee drinker, or someone who drinks decaffeinated coffee, is more likely prone to the adverse effects of caffeine, and more susceptible to high blood pressure."
In Australia, one in four men, and one in five women suffer from high blood pressure, with the condition being a risk factor for many chronic health conditions including stroke, heart failure and chronic kidney disease.
Using data from the UK Biobank, researchers examined the habitual coffee consumption of 390,435 people, comparing this with baseline levels of systolic and diastolic blood pressure, and baseline heart rate. Causal relationships were determined via Mendelian randomization.
Prof Hyppönen says how much coffee we drink is likely to be an indicator of our cardio health.
"Whether we drink a lot of coffee, a little, or avoid caffeine altogether, this study shows that genetics are guiding our decisions to protect our cardio health," Prof Hyppönen says.
"If your body is telling you not to drink that extra cup of coffee, there's likely a reason why. Listen to your body, it's more in tune with what your health than you may think."
Future Drones Likely To Resemble 300-Million-Year-Old Flying Machine
University of South Australia researchers have drawn inspiration from a 300-million-year-old superior flying machine -- the dragonfly -- to show why future flapping wing drones will probably resemble the insect in shape, wings and gearing.
A team of PhD students led by UniSA Professor of Sensor Systems, Javaan Chahl, spent part of the 2020 COVID-19 lockdown designing and testing key parts of a dragonfly-inspired drone that might match the insect's extraordinary skills in hovering, cruising and aerobatics.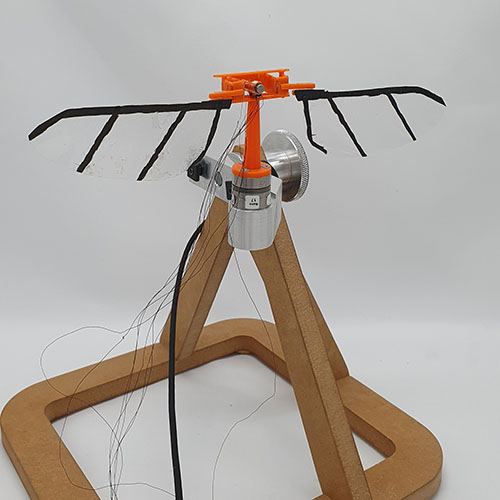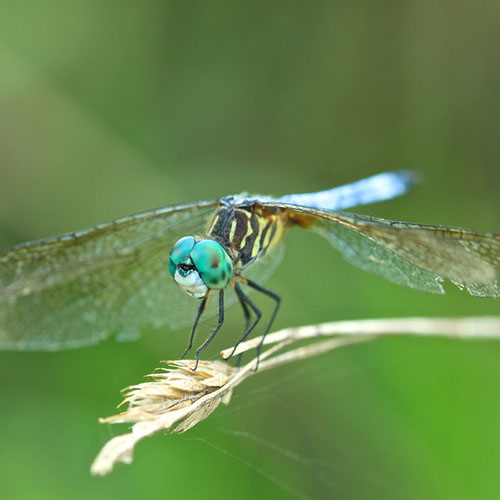 Flapping wing mechanism made using a 3D printer in a student's home laboratory.
UniSA researchers modelled the dragonfly's unique body shape and aerodynamic properties.
The UniSA students worked remotely on the project, solving mathematical formulas at home on whiteboards, digitising stereo photographs of insect wings into 3D models, and using spare rooms as rapid prototyping workshops to test parts of the flapping wing drone.
Their findings have been published in the journal Drones.
Describing the dragonfly as the "apex insect flyer," Prof Chahl says numerous engineering lessons can be learned from its mastery in the air.
"Dragonflies are supremely efficient in all areas of flying. They need to be. After emerging from under water until their death (up to six months), male dragonflies are involved in perpetual, dangerous combat against male rivals. Mating requires an aerial pursuit of females and they are constantly avoiding predators. Their flying abilities have evolved over millions of years to ensure they survive," Prof Chahl says.
"They can turn quickly at high speeds and take off while carrying more than three times their own body weight. They are also one of nature's most effective predators, targeting, chasing and capturing their prey with a 95 per cent success rate."
The use of drones has exploded in recent years -- for security, military, delivery, law enforcement, filming, and more recently health screening purposes -- but in comparison to the dragonfly and other flying insects they are crude and guzzle energy.
The UniSA team modelled the dragonfly's unique body shape and aerodynamic properties to understand why they remain the ultimate flying machine.
Because intact dragonflies are notoriously difficult to capture, the researchers developed an optical technique to photograph the wing geometry of 75 different dragonfly (Odonata) species from glass display cases in museum collections.
In a world first experiment, they reconstructed 3D images of the wings, comparing differences between the species.
"Dragonfly wings are long, light and rigid with a high lift-to-drag ratio which gives them superior aerodynamic performance.
"Their long abdomen, which makes up about 35 per cent of their body weight, has also evolved to serve many purposes. It houses the digestive tract, is involved in reproduction, and it helps with balance, stability and manoeuvrability. The abdomen plays a crucial role in their flying ability."
The researchers believe a dragonfly lookalike drone could do many jobs, including collecting and delivering awkward, unbalanced loads, safely operating near people, exploring delicate natural environments and executing long surveillance missions.
Javaan Chahl, Nasim Chitsaz, Blake McIvor, Titilayo Ogunwa, Jia-Ming Kok, Timothy McIntyre, Ermira Abdullah. B
iomimetic Drones Inspired by Dragonflies Will Require a Systems Based Approach and Insights from Biology.
Drones, 2021; 5 (2): 24 DOI:
10.3390/drones5020024
Australian Airports Could Generate Enough Solar Energy To Power A City
A new study has found Australia's government-owned airports could produce enough electricity to power 136,000 homes, if they had large-scale rooftop solar systems installed.
Researchers at RMIT University compared electricity generated by residential solar panels in a regional Australian city to the potential green energy production of 21 leased federal airports.
They found if large-scale solar panels were installed at the airports, they would generate 10 times more electricity than the city's 17,000 residential panels, while offsetting 151.6 kilotons of greenhouse gasses annually.
Researcher Dr Chayn Sun said the analysis showed the value of focusing renewable energy efforts on large, centralised rooftop solar systems.
"We can't rely on small residential solar panels to get us to a zero-emission economy but installing large panels at locations like airports would get us a lot closer," she said.
"We hope our results will help guide energy policy, while informing future research in solar deployment for large buildings.
"There's so much potential to facilitate national economic development while contributing towards greenhouse gas emission reduction targets."
Sun, a geospatial scientist in RMIT's School of Science, said airports were ideal for solar panels but were not currently being used to their full potential -- many Australian airports are without adequate solar systems.
"Airports get good sun exposure because they're not shaded by tall buildings or trees, making them a perfect spot to harness the sun's energy," she said.
"Australia is facing an energy crisis, yet our solar energy resources -- such as airport rooftops -- are being wasted.
"Harnessing this power source would avoid 63 kilotons of coal being burned in Australia each year, an important step towards a zero-carbon future."
For the study, published in the Journal of Building Engineering, geospatial researchers estimated the solar electricity generated from 17,000 residential solar panels in Bendigo, Victoria, over one year.
Lead author Athenee Teofilo, a Master of Geospatial Science student, then mapped the buildings in every leased federal airport -- excluding unsuitable structures like dome and blister-type hangars -- and identified 2.61km2 of usable rooftop space.
Researchers determined the optimum tilt angle for the solar arrays for each airport, to maximise efficiency.
Perth Airport had most energy-generating potential; placing solar panels there could produce almost twice the solar output of Bendigo, equal to the combined production from Adelaide, Sydney, Moorabbin and Townsville airports.
Even Melbourne Airport alone would outperform Bendigo's annual solar electricity production by almost 12 gigawatt hours a year.
Airport buildings less suited to solar panels could still be useful for ground-mounted solar systems, the study found.
Sun said the research underlined the necessity for energy policies to include a plan for installing solar panels at airports.
"Based on our solar radiation analysis, we know airports with decent solar systems could not only be self-sufficient but would generate enough electricity to send the excess back into the grid," she said.
"We mapped airports owned by the federal government, but Australia has more than 150 privately-owned airfields, which could also have panels installed.
"Australia receives so much solar radiation, so every airport in the country would benefit from having the right type of solar panels installed.
"The same could be said for many airports and large buildings located around the world."
Sun said reflections from the panels would not be a problem, as modern solar arrays absorb rather than reflect sunlight.
Previous studies have deemed airports as great solar generators but the RMIT research goes further by precisely modelling the use of large-scale systems.
The findings could also be extended to assess the solar potential of other sites, such as large commercial buildings, warehouses or distribution centres.
Athenee Teofilo, Qian (Chayn) Sun, Nenad Radosevic, Yaguang Tao, Jerome Iringan, Chengyang Liu.
Investigating potential rooftop solar energy generated by Leased Federal Airports in Australia: Framework and implications.
Journal of Building Engineering, 2021; 41: 102390 DOI:
10.1016/j.jobe.2021.102390
Genetic Effects Of Chernobyl Radiation
In two landmark studies, researchers have used cutting-edge genomic tools to investigate the potential health effects of exposure to ionizing radiation, a known carcinogen, from the 1986 accident at the Chernobyl nuclear power plant in northern Ukraine. One study found no evidence that radiation exposure to parents resulted in new genetic changes being passed from parent to child. The second study documented the genetic changes in the tumours of people who developed thyroid cancer after being exposed as children or foetuses to the radiation released by the accident.
The findings, published around the 35th anniversary of the disaster, are from international teams of investigators led by researchers at the National Cancer Institute (NCI), part of the National Institutes of Health. The studies were published online in Science on April 22.
"Scientific questions about the effects of radiation on human health have been investigated since the atomic bombings of Hiroshima and Nagasaki and have been raised again by Chernobyl and by the nuclear accident that followed the tsunami in Fukushima, Japan," said Stephen J. Chanock, M.D., director of NCI's Division of Cancer Epidemiology and Genetics (DCEG). "In recent years, advances in DNA sequencing technology have enabled us to begin to address some of the important questions, in part through comprehensive genomic analyses carried out in well-designed epidemiological studies."
The Chernobyl accident exposed millions of people in the surrounding region to radioactive contaminants. Studies have provided much of today's knowledge about cancers caused by radiation exposures from nuclear power plant accidents. The new research builds on this foundation using next-generation DNA sequencing and other genomic characterization tools to analyze biospecimens from people in Ukraine who were affected by the disaster.
The first study investigated the long-standing question of whether radiation exposure results in genetic changes that can be passed from parent to offspring, as has been suggested by some studies in animals. To answer this question, Dr. Chanock and his colleagues analysed the complete genomes of 130 people born between 1987 and 2002 and their 105 mother-father pairs.
One or both of the parents had been workers who helped clean up from the accident or had been evacuated because they lived in close proximity to the accident site. Each parent was evaluated for protracted exposure to ionizing radiation, which may have occurred through the consumption of contaminated milk (that is, milk from cows that grazed on pastures that had been contaminated by radioactive fallout). The mothers and fathers experienced a range of radiation doses.
The researchers analysed the genomes of adult children for an increase in a particular type of inherited genetic change known as de novo mutations. De novo mutations are genetic changes that arise randomly in a person's gametes (sperm and eggs) and can be transmitted to their offspring but are not observed in the parents.
For the range of radiation exposures experienced by the parents in the study, there was no evidence from the whole-genome sequencing data of an increase in the number or types of de novo mutations in their children born between 46 weeks and 15 years after the accident. The number of de novo mutations observed in these children were highly similar to those of the general population with comparable characteristics. As a result, the findings suggest that the ionizing radiation exposure from the accident had a minimal, if any, impact on the health of the subsequent generation.
"We view these results as very reassuring for people who were living in Fukushima at the time of the accident in 2011," said Dr. Chanock. "The radiation doses in Japan are known to have been lower than those recorded at Chernobyl."
In the second study, researchers used next-generation sequencing to profile the genetic changes in thyroid cancers that developed in 359 people exposed as children or in utero to ionizing radiation from radioactive iodine (I-131) released by the Chernobyl nuclear accident and in 81 unexposed individuals born more than nine months after the accident. Increased risk of thyroid cancer has been one of the most important adverse health effects observed after the accident.
The energy from ionizing radiation breaks the chemical bonds in DNA, resulting in a number of different types of damage. The new study highlights the importance of a particular kind of DNA damage that involves breaks in both DNA strands in the thyroid tumours. The association between DNA double-strand breaks and radiation exposure was stronger for children exposed at younger ages.
Next, the researchers identified the candidate "drivers" of the cancer in each tumour -- the key genes in which alterations enabled the cancers to grow and survive. They identified the drivers in more than 95% of the tumors. Nearly all the alterations involved genes in the same signalling pathway, called the mitogen-activated protein kinase (MAPK) pathway, including the genes BRAF, RAS, and RET.
The set of affected genes is similar to what has been reported in previous studies of thyroid cancer. However, the researchers observed a shift in the distribution of the types of mutations in the genes. Specifically, in the Chernobyl study, thyroid cancers that occurred in people exposed to higher radiation doses as children were more likely to result from gene fusions (when both strands of DNA are broken and then the wrong pieces are joined back together), whereas those in unexposed people or those exposed to low levels of radiation were more likely to result from point mutations (single base-pair changes in a key part of a gene).
The results suggest that DNA double-strand breaks may be an early genetic change following exposure to radiation in the environment that subsequently enables the growth of thyroid cancers. Their findings provide a foundation for further studies of radiation-induced cancers, particularly those that involve differences in risk as a function of both dose and age, the researchers added.
"An exciting aspect of this research was the opportunity to link the genomic characteristics of the tumour with information about the radiation dose -- the risk factor that potentially caused the cancer," said Lindsay M. Morton, Ph.D., deputy chief of the Radiation Epidemiology Branch in DCEG, who led the study.
"The Cancer Genome Atlas set the standard for how to comprehensively profile tumour characteristics," Dr. Morton continued. "We extended that approach to complete the first large genomic landscape study in which the potential carcinogenic exposure was well-characterized, enabling us to investigate the relationship between specific tumour characteristics and radiation dose."
She noted that the study was made possible by the creation of the Chernobyl Tissue Bank about two decades ago -- long before the technology had been developed to conduct the kind of genomic and molecular studies that are common today.
"These studies represent the first time our group has done molecular studies using the biospecimens that were collected by our colleagues in Ukraine," Dr. Morton said. "The tissue bank was set up by visionary scientists to collect tumour samples from residents in highly contaminated regions who developed thyroid cancer. These scientists recognized that there would be substantial advances in technology in the future, and the research community is now benefiting from their foresight."
Meredith Yeager, Mitchell J. Machiela, Prachi Kothiyal, Michael Dean, Clara Bodelon, Shalabh Suman, Mingyi Wang, Lisa Mirabello, Chase W. Nelson, Weiyin Zhou, Cameron Palmer, Bari Ballew, Leandro M. Colli, Neal D. Freedman, Casey Dagnall, Amy Hutchinson, Vibha Vij, Yosi Maruvka, Maureen Hatch, Iryna Illienko, Yuri Belayev, Nori Nakamura, Vadim Chumak, Elena Bakhanova, David Belyi, Victor Kryuchkov, Ivan Golovanov, Natalia Gudzenko, Elizabeth K. Cahoon, Paul Albert, Vladimir Drozdovitch, Mark P. Little, Kiyohiko Mabuchi, Chip Stewart, Gad Getz, Dimitry Bazyka, Amy Berrington de Gonzalez, Stephen J. Chanock.
Lack of transgenerational effects of ionizing radiation exposure from the Chernobyl accident.
Science, 2021; eabg2365 DOI:
10.1126/science.abg2365
Lindsay M. Morton, Danielle M. Karyadi, Chip Stewart, Tetiana I. Bogdanova, Eric T. Dawson, Mia K. Steinberg, Jieqiong Dai, Stephen W. Hartley, Sara J. Schonfeld, Joshua N. Sampson, Yosi Maruvka, Vidushi Kapoor, Dale A. Ramsden, Juan Carvajal-Garcia, Charles M. Perou, Joel S. Parker, Marko Krznaric, Meredith Yeager, Joseph F. Boland, Amy Hutchinson, Belynda D. Hicks, Casey L. Dagnall, Julie M. Gastier-Foster, Jay Bowen, Olivia Lee, Mitchell J. Machiela, Elizabeth K. Cahoon, Alina V. Brenner, Kiyohiko Mabuchi, Vladimir Drozdovitch, Sergii Masiuk, Mykola Chepurny, Liudmyla Yu. Zurnadzhy, Maureen Hatch, Amy Berrington de Gonzalez, Gerry A. Thomas, Mykola D. Tronko, Gad Getz, Stephen J. Chanock.
Radiation-related genomic profile of papillary thyroid cancer after the Chernobyl accident.
Science, 2021; eabg2538 DOI:
10.1126/science.abg2538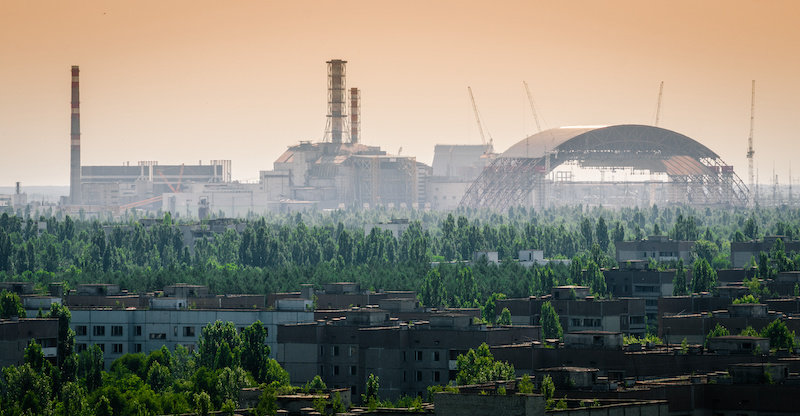 View of Chernobyl nuclear power plant (stock image). Credit: © NickMo / stock.adobe.com
Disclaimer: These articles are not intended to provide medical advice, diagnosis or treatment. Views expressed here do not necessarily reflect those of Pittwater Online News or its staff.