Inbox and environment news:Issue 491
April 25 - May 1, 2021: Issue 491
Bungan To Newport Coastal Stability Base-Line Flyby
Published by Pittwater Pathways, April 23rd, 2021
4K slow flyby to assess future geomorphic events (rockfalls, slips) or simply enjoy the scenery and music - slowly.
Migrating Shearwaters Coming Ashore On Our Beaches
Local wildlife carers are having calls to rescue shearwaters currently coming ashore on our beaches. Several have been collected over the past 2 days. These birds need specialist care and to get to a vet or Taronga Zoo.
If you find one please call Sydney Wildlife on 9413 4300 or Wires on 1300 094 737.
And Please - keep your dogs off the beaches. These birds are vulnerable in NSW and have no defence against dog attacks. Thank you.
Four species breed on islands off the NSW coast and on beaches and further south, even to Tasmanian islands.
Each year:
the flesh-footed shearwater

returns from the seas off Japan and Siberia to the same nesting burrows on Lord Howe Island - this species is listed as vulnerable in NSW

the sooty shearwater

returns from the North Pacific Ocean and Southern Ocean to breed in small numbers on islands south of Port Stephens

wedge-tailed shearwaters

return from the North Pacific to their burrows on islands off the coast of NSW

short-tailed shearwaters

breed on islands along the eastern and southern coastlines of Australia, from the central coast of NSW to Western Australia. [1.]
Shearwaters lay only a single egg in burrows and rock crevices or less commonly, under grass, bushes or sometimes in the open. Many species spend the day feeding out at sea and only return to their nests at night. Some species, like the short-tailed shearwater, gather together in the afternoon before flying ashore at dusk.
Shearwaters travel far and wide to places such as Antarctica, Siberia, Japan, South America and New Zealand. This often puts their lives in danger. After gales or during food shortages, dead birds are often found along the coast. In some years, enormous numbers of short-tailed shearwaters can be found dying or dead on the beaches along the coast of NSW.
They migrate south during Spring, from late September through October, and return north during Autumn, late April through May.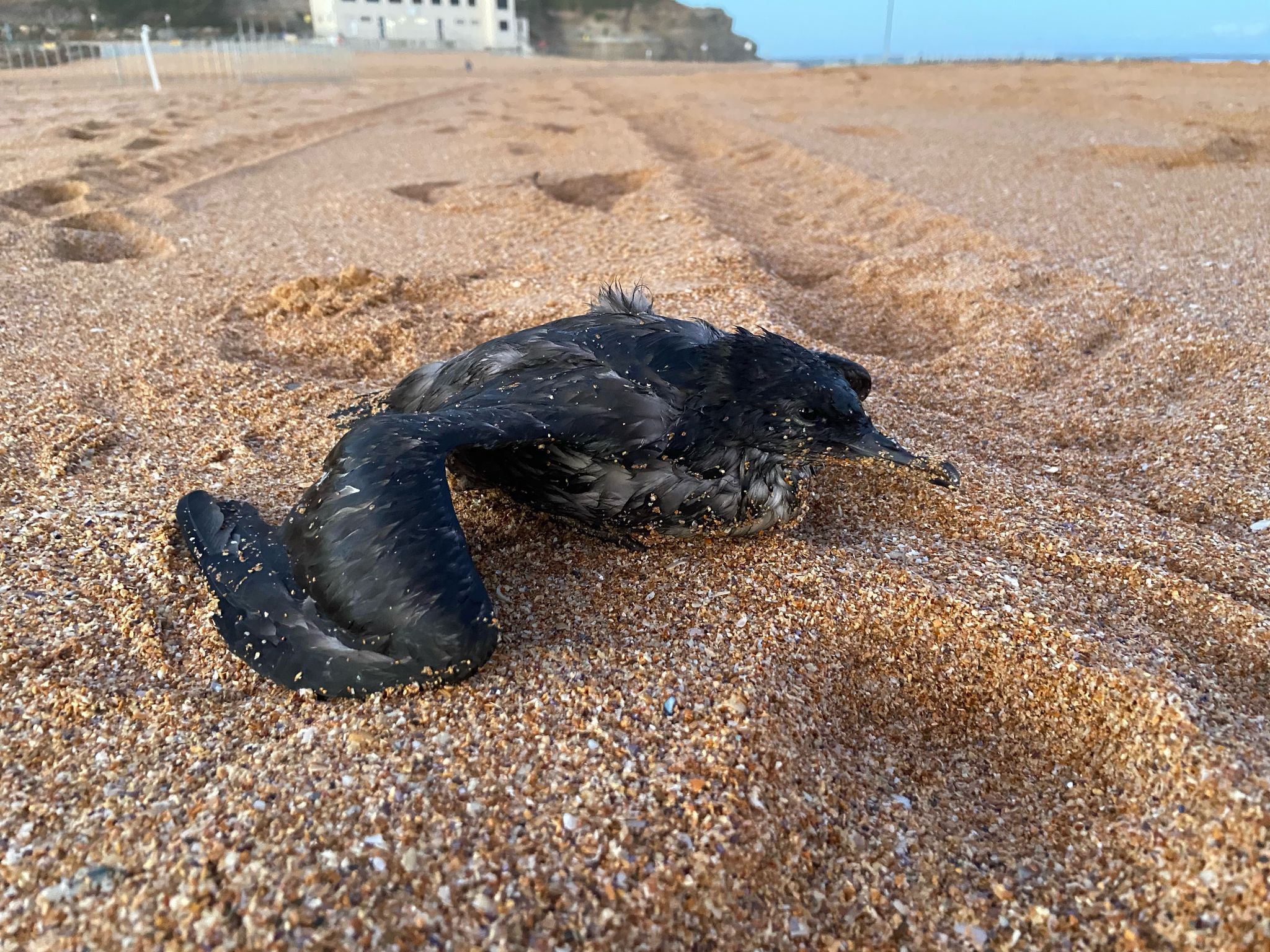 1. NSW Department of Planning, Industry and Environment.
Photo: Shearwater rescued on North Narrabeen Beach, Friday April 23rd, 2021. Photo supplied.

Mona Vale Dunes Bushcare Restoration Update + PNHA Autumn 2021 Newsletter
April 15, 2021: Pittwater Natural Heritage Association (PNHA)
The first to be planted on our Mona Vale Dunes Australian Government Communities Environment grant project site: White Correas on the cleared area. These were desperate to get out of their pots and into the sand. Lovely foliage and starry white flowers.
Our big planting day on this site is coming up soon - May 2021 - watch this space if you want to help out
.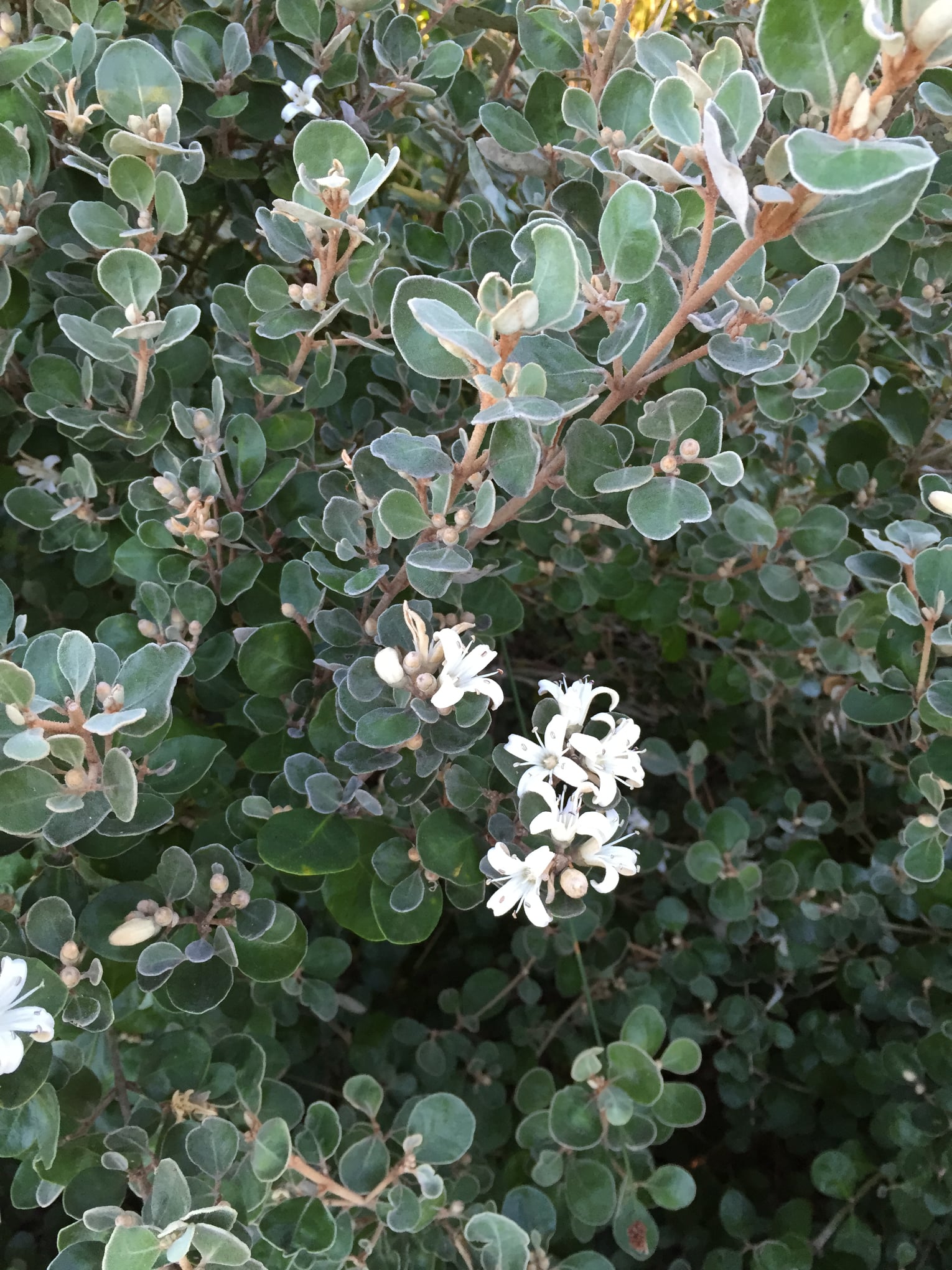 The most challenging weed here is Green Cestrum, a poisonous shrub with tufts of yellow flowers and then berries. It suckers when cut down, and is deep rooted. A real survivor but gradually disappearing here. The project has to be completed by end of June this year.
On the south side of the track to the beach from Golf Avenue, Northern Beaches Council and PNHA are providing funds for maintenance weeding. This is where in June 17 2006 PNHA and other volunteers planted 775 tubestock of local coastal natives donated by PNHA to the project (a NSW Environmental Trusts grant) to restore native vegetation on the dunes. The planting was a great success, but weeds now here are Turkey Rhubarb and Coastal Morning Glory.

Autumn Edition of PNHA Newsletter - Issue 87
PNHA Newsletter 87 is now on line. News: Grant projects and more, Caterpillars on Native Grape, (Pale Brown Hawkmoth Theretra latreillii is one), more Trad biocontrol released along Narrabeen Creek.
Our famous PNHA Cards are now available at Avalon's Beachside Bookshop shop 24, 11 Avalon Pde
. Thanks very much to Libby for kindly stocking these for us at only $2.00 each. Blank cards for every occasion, with photos of Pittwater landscapes, flora and fauna. Example: Plateau Park Waratah by Ken Hughes.
Membership of Pittwater Natural Heritage Association Landcare Group is open to all who share our aims of caring for the natural environment of the Pittwater area and working to enhance and protect it. You can find a Membership Application form on our website
http://pnha.org.au/join/
or contact us on
pnhainfo@gmail.com
for one to be sent to you.
Cost $20 per year, $10 unwaged.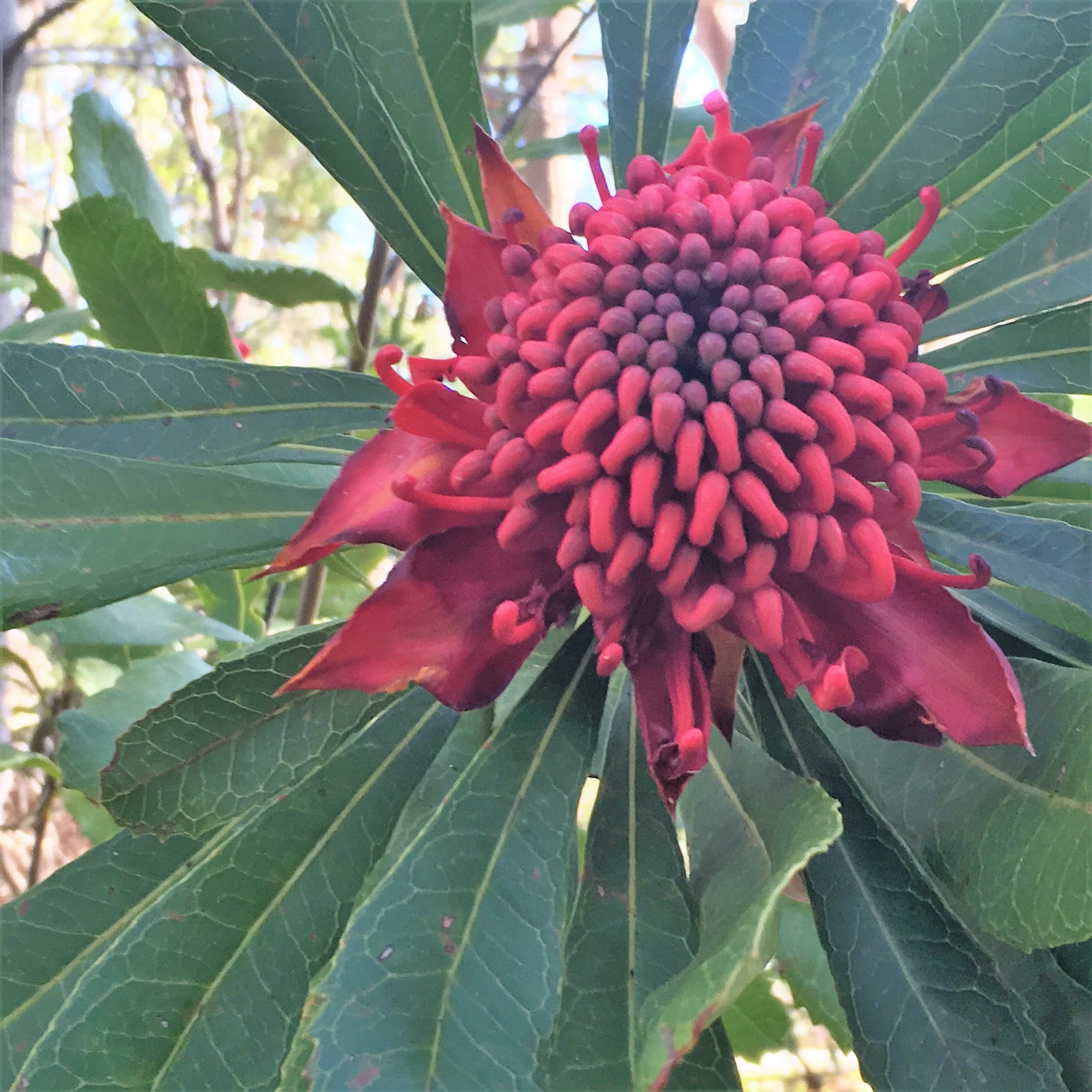 Petition Launched To Further Protect Cabbage Tree Bay
Member for Manly James Griffin has taken action in protecting the iconic Cabbage Tree Bay Marine Environment as he calls for regulation changes to the marine protection zone around the area. Following continued damage to rare seagrass habitats due to boat anchoring, Mr Griffin is calling on public support to amend the current aquatic reserve regulations at Cabbage Tree Bay to provide better protections.
Mr Griffin said action was needed to protect the precious but fragile ecosystems that have served as a diving and snorkelling draw card to people across Sydney.
"The issue we are finding is important sea grass is being ripped up by anchors of boaters unaware of the potential damage they are causing." Mr Griffin said.
Currently the regulation of Cabbage Tree Bay Marine Sanctuary allows boats to anchor in the bay for safe haven in areas where this is no seagrass. The grass, which typically grows at no deeper than 8 meters below surface, is often inadvertently destroyed by boat anchors as day trippers stop by on sunny days.
"I am seeking community support to extend the marine sanctuary further around the bay to Blue Fish Point and amend the regulation making it clear that anchoring is prohibited in the bay area where sea grass exists," Mr Griffin Said.
"The NSW Government has previously sought public consultation on a plan to extend the Marine Sanctuary in 2019 and received clear feedback for the need to protect the bay and strike the balance between boat users and swimmers alike. It's time we put that into action."
Mr Griffin has launched an online petition this week on the back of the NSW Government funded Seaweed Forest Festival that began on Thursday 8 April, championing the importance of marine plant life in supporting the environment. Events will be held throughout the month of April to raise awareness of the loss seaweed and seagrass habitats and the impacts this has on broader sea life.
"The Seaweed Forest Festival project, highlights the importance of the marine environment to our community and as Parliamentary Secretary for the Environment I want to make sure our community is heard on this issue."
North Head National Park Uprgrade:
Give Your Feedback

The National Parks and Wildlife Service is pleased to release the concept plans for the North Head Scenic Area upgrade.
These concept plans have been informed by detailed investigations and analysis. The aim of this project is to enhance visitor access and safety to the North Head Scenic Area.
Key design features include:
- reconfiguring the car parks to provide more accessible parking spaces and overflow parking.
· extended landscaped space for visitors to enjoy views across the harbour.
· installation of pedestrian crossings and a pedestrian path to improve safety, access and circulation.
· installation of a new bus stop to the east of the Bella Vista Café.
· improvements to the entry of the Fairfax Walking Track (currently closed).
New interpretation and signage will also form part of this project.
The concept plans for the North Head Scenic Area are available for download from the project webpage.
NPWS welcomes your feedback on these concepts prior to the finalisation of plans.
If you have any questions or comments on the concept plans, you can complete the online form on the project webpage or email the project team:
npws.sydneynorth@environment.nsw.gov.au

by Monday, 17th May 2021.
International Permaculture Day 2021 At Elanora Heights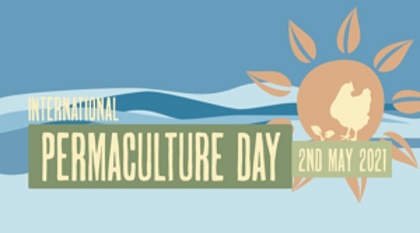 Permaculture Northern Beaches presents: International Permaculture Day - Garden Tours: Sunday May 2nd, 2021
Help us celebrate Australia's best export to the world - permaculture. International Permaculture Day is held annually on the first Sunday of May when permaculture gardens and education centres worldwide open their doors to showcase their own permaculture practices.
This year we will have workshops and garden tours on the northern beaches of Sydney at Elanora Heights at a property that is home to the wonderful honey and beeswax products called "Honey I am Home".
Join us for garden tours including beehives at 10 am and then at 1 pm in a bushland setting with numerous honey bee hives. Bring a picnic lunch to enjoy the property with a like-minded community.
If you are not on the Northern Beaches of Sydney, and would like more information on events near you, see the International Permaculture Day website and the IPD Facebook page.
Friends Of Narrabeen Lagoon Catchment: Next Forum + May Activities
Zoom Meeting- 7pm May 31st, 2021
Aboriginal Art and Occupation Sites of the Northern Beaches
Eric Keidge (Field Officer, NPWS) and Bob Conroy (formerly with NPWS) will be giving a presentation on their knowledge and experience in identifying, recording and protecting some of the Aboriginal art and occupation sites in the Northern Beaches area, including the Narrabeen Lagoon Catchment.
With due respect to those Aboriginal people past and present (and future) who identify with this area, the presentation will make reference to collaboration and special projects undertaken with the Aboriginal Heritage Office and the Metropolitan Local Aboriginal Land Council\, There will also be information given about site dating and significance.
Register to participate
in this Zoom session and you might find your future walks in Narrabeen Lagoon Catchment more interesting than before because you can see evidence of the rich Aboriginal heritage located here.
When you register, you will be emailed a link by which you can join the Zoom session at 7pm on May 31. Don't miss it! Register now by emailing: email@narrabeenlagoon.org.au
Paddle: Narrabeen Lagoon's Secret Creeks - Sunday May 9
From the Western Basin to the outlet to the sea, you'll see it all. On this leisurely paddle you can swim the lagoon from a clean, sandy beach or take a plunge in the ocean or nearby rock pool. Discover the unexpected creeks that flow into the lagoon, including astonishing Deep Creek, with its migratory birds from as far away as Russia. Visit an island, experience the exotic wildlife - pelicans, black swan, maybe a fish will jump in your boat! Hear about the Aboriginal history and what's being done to protect the remaining bushland.
Led by former president of Friends of Narrabeen Lagoon Catchment Tony Carr. Kayak hire $108pp.
Full day. Easy, with lots of stops. Suit first timers, tuition given. Location Northern Beaches - good public transport connections. 45 mins from the CBD.
To register: Phone 0417 502 056 (Tony Carr)
Explorative Walk in Catchment: 10am Saturday May 15
Meet at 10am in Morgan Road and walk from there to the corner of Narrabeen Lagoon Catchment.
Bookings essential: Contact Conny on 0432 643 295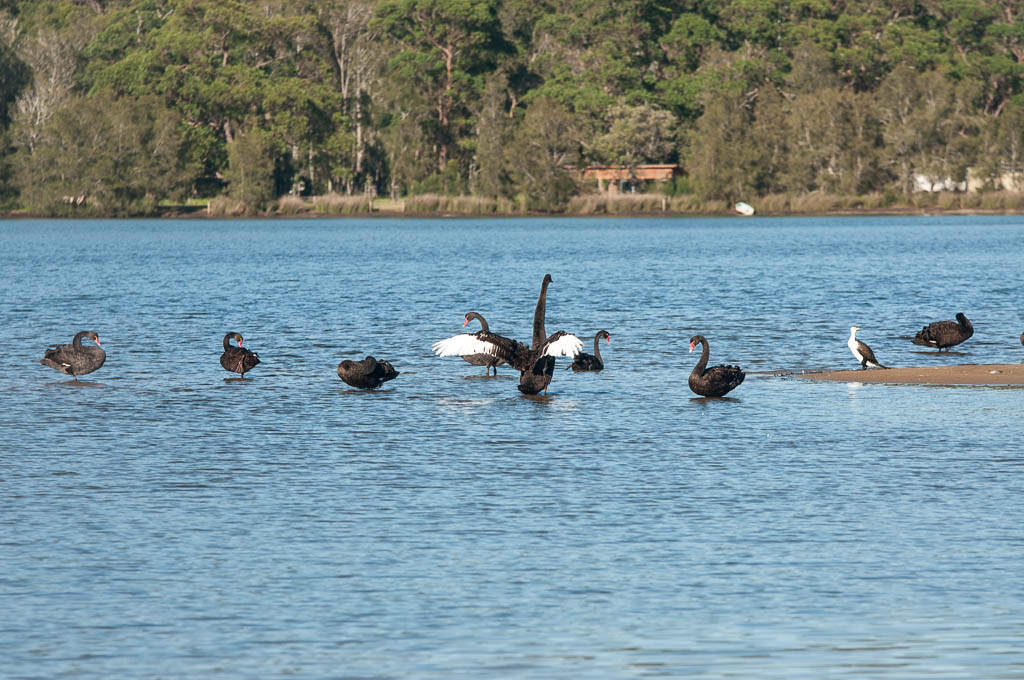 Avalon Community Garden
Avalon Community Garden's primary purpose is to foster, encourage and facilitate community gardening in Pittwater on a not-for-profit basis.
The garden was started in 2010 by a group of locals who worked in conjunction with the support of Barrenjoey High School to develop a space that could be used by the local community, to grow
vegetables, herbs, plants and flowers, and practice sustainable gardening techniques to benefit its members and the community overall.
The garden has been very successful and has grown and developed since its inception, in terms of its footprint, infrastructure, variety of produce and diversity of members. The garden welcomes new members all year round. Levels of contribution range from multiple times a week, to once a month. Your contribution is always welcome, and it is acknowledged people will have varying levels of commitment.
We encourage you to join and start enjoying the following benefits associated with community gardening:
They provide benefits for individuals and for the community as a whole. Community gardens provide education on gardening, recycling and sustainable use of natural resources.
They develop community connections and provide a means of engaging youth, children, the elderly and the disabled and otherwise marginalised individuals in mutually enjoyable and rewarding activities, thus helping to develop more functional and resilient communities.
People involved in community gardens say they improve wellbeing by increasing physical activity and reducing stress, providing opportunities to interact meaningfully with new friends, give time for relaxation and reflection as well as an opportunity to improve their interconnectedness with nature.
To get involved take a look around the site, join the Facebook group and come along and visit on a Sunday morning between 10 and 12 at the garden within Barrenjoey High School on Tasman Road, North Avalon.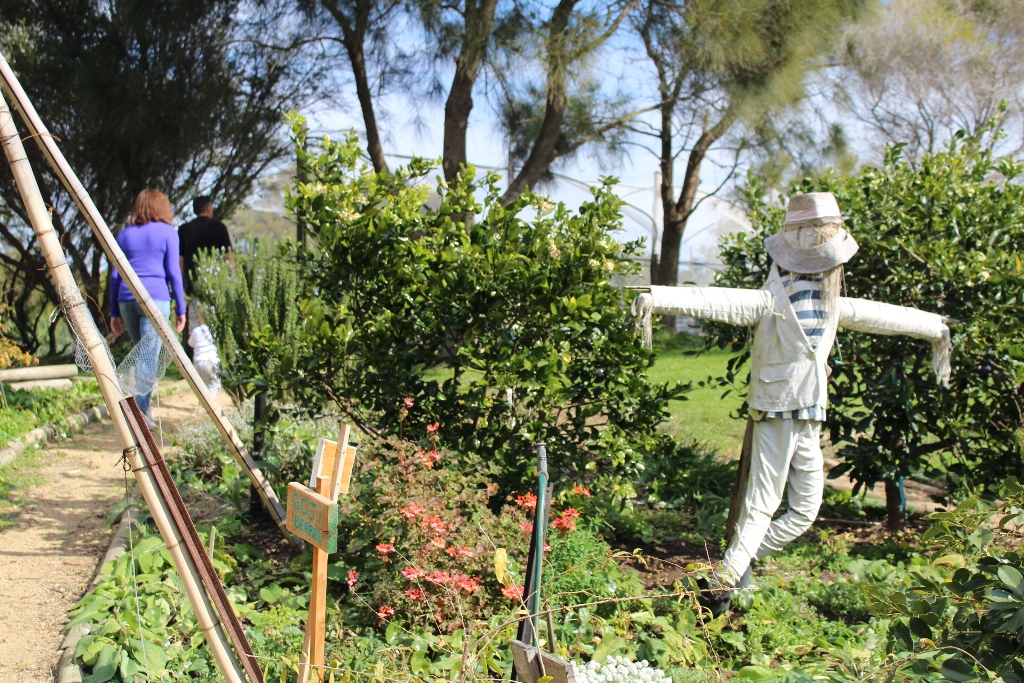 Bushfire Conference June 2021
Hosted by the Nature Conservation Council of New South Wales
Join us for over three days, as we explore this year's theme "Cool, Warm, Hot: the burning questions" which will examine how different fire intensities can influence ecosystems and communities in a changing climate.
Hear from leading academics, practitioners, Traditional Owners, and decision-makers including Former Commissioner of Fire and Rescue NSW Greg Mullins, Minister for Energy and Environment Matt Kean, Emeritus Professor and author Bill Gammage, Professor David Lindenmayer, Dr Mark Ooi and many more.
Presentations will investigate the effects of low, medium and high-intensity fires on the four sub-themes: climate change; fire ecology; ferals, weeds and restoration; and community resilience. The conference will examine how to incorporate and respond to cool, warm and hot fires in fire management as part of an optimal fire regime to achieve multiple objectives for biodiversity and cultural values, hazard reduction objectives and community resilience.
Building on themes from previous conferences, we will continue to showcase scientific research, current practices, on-ground projects and cultural burning to highlight lessons from across a range of ecosystems and communities.
Join us for a face-to-face conference field day to learn more about cool, warm and hot fire,
at North Head on Friday 4th June
. Come for a walk to see what has changed after recent fire events, hear about threatened species recovery and regeneration, and discuss lessons learnt and new approaches in fire, environmental and heritage management from experts and land managers. Hear from organisations including: Harbour Trust, NPWS, Northern Sydney Aboriginal Heritage Office, Northern Beaches Council, Fire and Rescue NSW, North Head Sanctuary Foundation and Australian Wildlife Conservancy. Transport to the location will be provided from Manly Wharf, along with morning tea and lunch, the day will go from 9am - 3pm. Tickets are limited so get in quick.
Location: online, with a face-to-face Field Day
Dates:
Tuesday 4th, 9:30 - 11:30 am and 2 - 4pm
Wednesday 5th, 9:30 - 11:30 am and 2 - 4pm
Thursday 6th, 9:30 - 11:30 am and 2 - 4:30pm
Field Day 4th of June, 9am - 3pm
BirdLife Australia Autumn Survey Time
Gazing at Gang-gangs, marvelling at Magpies or smiling at some Spinebills?
Join our Birds in Backyards surveys this Autumn and let us know who is visiting your garden. 20 mins and some information about your garden helps to understand our local birds and gives us invaluable insight into their daily lives.
Register here
for a free webinar on Wednesday March 10 at 7pm (AEDT). We will take you through how to do a survey as well as how to explore Birdata to learn more about your local bird life. We will also give you some tips and tricks on identifying birds in your garden.
To do a
Birds in Backyards survey
, spend 20 minutes in one spot where you can view birds - your backyard, local park, school, or other favourite outdoor place. Simply count how many you see of each bird species you see using that space and tell us about what the outdoor space is like. Then to enter your survey data, register
your free Birdata account
, read the instructions
for the web
or
app
or watch the
video
. If you download the Birdata app you can take your smartphone or tablet outside with you to do your count.
What if I don't know much about birds?
If you are unsure where or how to start, or even feel like you don't know the first thing about birds only that you love to see them, then fear not! The Birdata web portal and app automatically gives you a list of 30 birds from your region to get you started.
What if I only have super common or introduced birds?
That is really useful! We want to know about the birds you don't see just as much as the ones you do. So if your list is only small, all introduced birds or full of birds you don't think are very 'exciting', that is still important information for us. All surveys are important so please give it a go.
Your surveys are used by
BirdLife  Australia
and the Urban Bird team to track the health of our urban birds, and to monitor the impact of our gardens, outdoor spaces and even our own behaviours on bird populations. We can learn a lot from Birds in Backyard surveys, like how different types of gardens can attract different types of birds, and which features birds may be avoiding or are negatively affected by. In 2021
your surveys will also be used in the very first Urban Bird Index for BirdLife Australia's State of Australia's Birds Report.
Importantly, your surveys contribute to the on-ground conservation work we undertake with our volunteers, branches and partners – from local planting and habitat improvement projects up to national advocacy and campaigns. We also use the survey data in seminars and workshops conducted by staff, or for our projects such as the
Powerful Owl Project
.
Read about how the surveys you do in your gardens are helping in our post-fire conservation work here.
How often should I survey?
Each quarter we launch a seasonal survey.
By dividing the year up into seasons we can track changes in bird communities at the same four times each year.
Our Autumn survey period runs throughout March and April
- but you can still submit surveys at any time. You can do as many surveys as you like, as often as you like! Some people like to just participate once a quarter (or four times a year) in our seasonal surveys, while others like to count their birds more frequently.
There are a few important interactions you can share with us if you see them. Keep an eye out for:
Breeding behaviours - If you see a bird carrying nesting materials, sitting on a nest or feeding chicks, let us know. Select the option under 'Breeding Activity' that best matches your observation (remember to keep your distance though from birds who are breeding. We don't want to disturb any nests. Be sure to limit your observations and don't get close enough to scare a bird off it's nest.)
Aggressive interactions – Let us know if you have observed any species initiate interactions with other birds and whether this interaction could be classed as aggressive – you can do this in the sighting details tab using the specific species interactions option.
Have you seen any birds feeding on the native plants in your garden? If so – who was dining on what? – you can tell us in the notes section when you record the species you have observed under "sighting details"
Have any birds been dabbling in some Oscar-worthy acting? – tell us about the weird and wonderful things your backyard birds have been up to you using the notes section in the sighting details tabs.
Don't forget you can also win great prizes. We will be giving away Birds in Backyards prize packs and even some extra special goodies throughout 2021, but to win you have to enter your surveys. Follow us on social media for more details.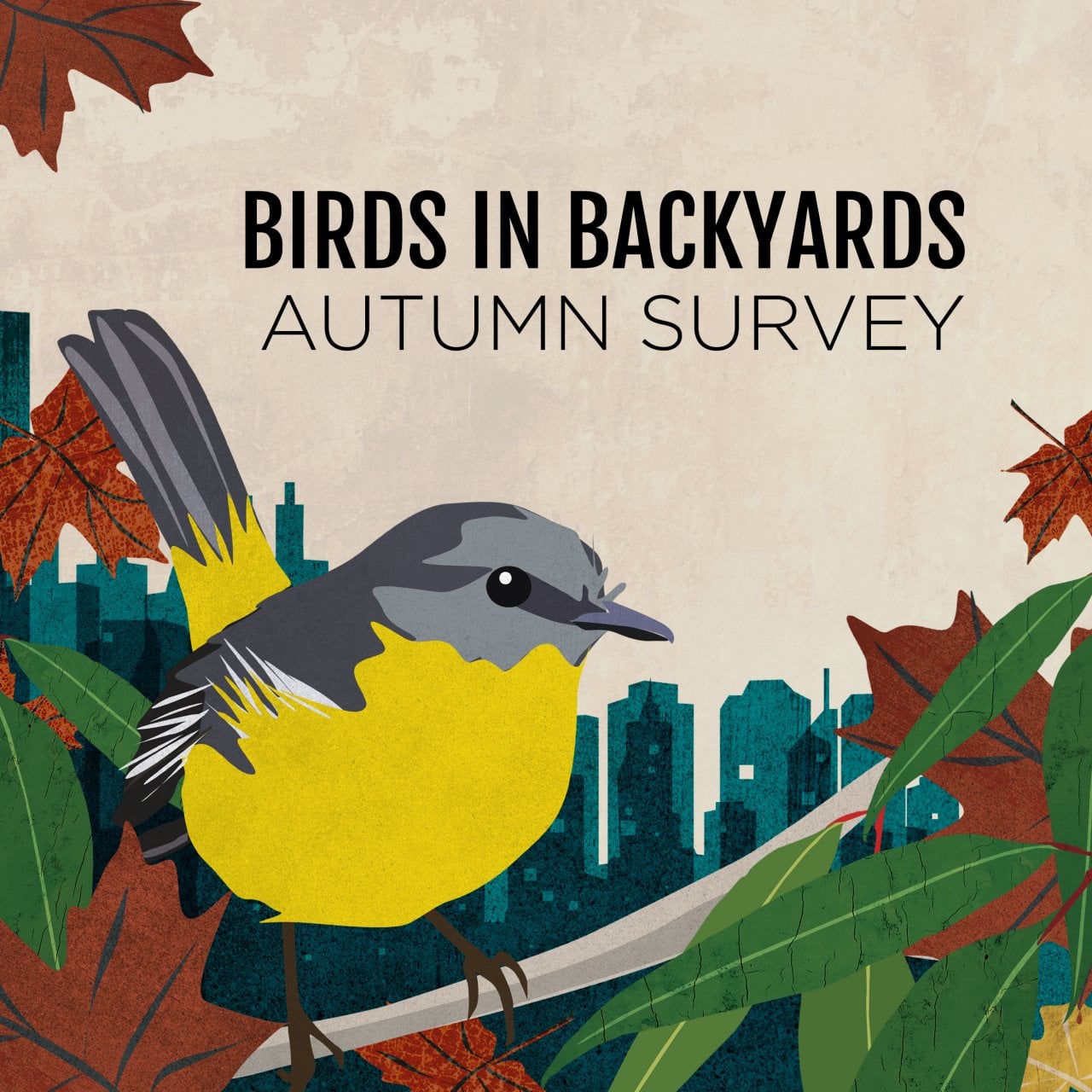 Flying-Fox Heat Stress Targeted In World First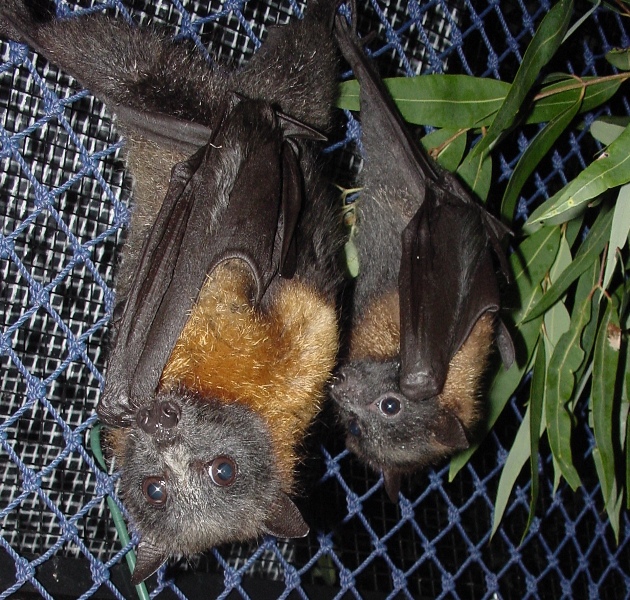 The NSW Government's Saving our Species (SoS) program is pioneering a research partnership to test if water sprinklers can reduce the effects of heat stress on flying-foxes.
"During the 2019–20 summer over 72,000 grey-headed flying-foxes are estimated to have died in extreme heat events and sadly this is part of an escalating trend for this threatened species," said Manager Threatened Species Conservation Linda Bell.
"Flying-foxes feed on nectar and pollen and travel vast distances and are also able to disperse larger seeds. This makes them vital to the health and regeneration of our native forests, especially the hardwood forests our timber industry depends on.
"This ground-breaking research project will determine whether sprinklers can reduce temperature-related deaths in flying-fox camps and, if so, how they can be configured to provide the best possible result for this threatened species," Ms Bell said.
Providing funding of over $128,000, SoS has partnered with World Animal Protection, Campbelltown City Council and Western Sydney University (WSU) to deliver the project.
Western Sydney University's Lab of Animal Ecology helped design a scientific experiment investigating the efficacy of using sprinklers.
Associate Professor Justin Welbergen said his team has been able to gather continuous temperature and humidity data across the camp at different heights across the canopy, thermal data from a drone at regular intervals (before and after spraying from the sprinkler), and also behavioural data.
"These data allow us to determine the responses of flying foxes to different temperatures and humidity regimes, and the effects the sprinklers have on them," Prof. Welbergen said.
The council agreed to provide access to the site for the experiment, as well as purchase, installation and ongoing maintenance of the sprinkler water tank.
"We're passionate about ensuring the conservation and protection of all wildlife in Campbelltown, including the threatened grey-headed flying-fox which is such an important part of our local ecosystem," said Mayor George Brticevic.
"Working collaboratively with experts, government agencies, wildlife care groups and the community offers the best opportunity to achieve this."
"Flying-foxes are critical to our unique Australian environment, but the devastating bushfires left them even more vulnerable and we can't let them face this crisis alone," said World Animal Protection ANZ Executive Director Simone Clarke.
"That's why we helped fund this vital project, to protect them now and in the future."
The project has already commenced and is expected to continue for the duration of this and the forthcoming summer in 2021–22. For more information on flying-fox heat stress go to:
Heat stress in flying-fox camps.
Image: mother in baby in care after suffering from heat stress. Sydney Wildlife photo.
South Korean Government Climate Pledge Increases Pressure On KEPCO To Abandon Bylong Valley Coal Mine Appeal
KEPCO's plans to build a destructive coal mine in the Bylong Valley are now even more out of step with South Korean climate policies, after the South Korean Government announced a moratorium on coal financing by public financial institutions at USA President Joe Biden's climate summit yesterday (Thursday April 22).
KEPCO, a South Korean Government majority-owned corporation, has refused to accept the rejection of its Bylong Valley coal mine proposal and lodged an appeal against a Land and Environment Court ruling in March this year.
Lock the Gate Alliance NSW spokesperson Nic Clyde said, "We're calling on KEPCO to get behind the South Korean Government and its new push to reduce coal financing, by ending its pursuit of the Bylong Coal Project.
"The local community wants to see KEPCO sell the land it bought for the mine so farming families can return and the valley can once again be home to a vibrant community.
"The South Korean Government is showing global climate leadership in its move to prevent public financial institutions investing in coal, and KEPCO should now act in the same spirit and end its coal ambitions in Australia.
"If KEPCO continues in its pursuit of this project, it will not only be signing up for a stranded asset that has no future, but it will be undermining the strong standing that South Korea is achieving on the global stage by acting swiftly on the climate challenge."
Bylong Valley farmer John Weaver said he remained concerned about an existential threat to his business from KEPCO's mine: "We are really worried about losing our water. If the mine is approved, we will lose our water.
"We have owned Budden for more than 40 years and over that time, through selective breeding, we have developed a herd of Angus beef cattle. Our cattle are quiet, easy to handle and sought after by many buyers. Without access to our water, our cattle will die.
"No amount of money will be adequate compensation for the loss of our herd and the 40 years of selective breeding. We can't lose our water."
Sejong Youn, climate finance program director at Seoul-based NGO Solutions for Our Climate said, "Korea's new ban on overseas coal financing signals a major shift in Korea's public finance policy, and now that the government has officially withdrawn its support for coal, KEPCO should reconsider its position on the financially disastrous Bylong mine project and find other investments more aligned with Korea's carbon neutrality drive.
"Further, the announcement is likely to impact Korea's future investments in Australia's LNG sources as investment in oil and gas will likely face a similar fate."
NSW Government And Shenhua Agree To End Watermark Project
The NSW Government and the China Shenhua Energy Company Limited (Shenhua) (Shenhua Watermark Coal Pty Ltd) have reached a $100 million agreement in which Shenhua will withdraw its mining lease application and surrender its development consent for the Shenhua Watermark Coal project.
Deputy Premier John Barilaro said the NSW Government will cancel Exploration Licence 7223, releasing Shenhua from its obligations under the exploration licence.
"The NSW Government is committed to making NSW the number one investment destination for mining in Australia, but we need to find a balance, and this decision will deliver certainty to farmers and the Liverpool Plains community, while guaranteeing protection to parcels of land with high value biodiversity," Mr Barilaro said.
NSW Treasurer Dominic Perrottet said the NSW Government is committed to supporting the common sense, responsible development of our high-quality coal resources, however we are a balanced government, and we also need to protect prime agricultural land.
"The cancellation of this project will mean that no open cut coal mining can occur in the area. Coal will of course continue to be an important part of our economy and is essential to supporting jobs, and the NSW Government continues to support coal exploration in areas where it makes sense," Mr Perrottet said.
The agreement includes:
certainty for local landholders and communities
prime agricultural farmland to be preserved through the relinquishment of the Shenhua Watermark development consent and exploration licence, and the prohibition of future coal mining projects on this site
the acquisition of more than 6000 hectares of high biodiversity land to be managed by Local Land Services including the protection of habitat for koalas and other endangered species
protecting significant Indigenous cultural sites and artefacts
ensuring that water that would have been taken by the mine can continue to be used for agriculture and other productive uses.
Mr Barilaro said this is about a balanced approach to deliver certainty to both the mining industry and farmers.
"From the strategic release of land to support coal exploration in the right areas, to unlocking investment opportunities for high tech metals and critical minerals, mining remains a key priority for the state," Mr Barilaro said.
"The NSW Government thanks Shenhua for its cooperation in reaching this agreement."
NSW Government To Release Wollar Site And Prohibit Open Cut At Dartbrook
Regional communities and industries will have greater clarity about the future with the NSW Government today announcing further details about potential coal projects at the Wollar area in the Central West and Dartbrook in the Upper Hunter.
Deputy Premier John Barilaro said the NSW Government will release the Wollar area for potential coal exploration, with interested parties to be invited to apply for an exploration licence.
Mr Barilaro said the NSW Government's Future of Coal Statement will also be amended to show that open cut coal mining at the Dartbrook site would not be supported.
"Release of the Wollar area follows an assessment under the Competitive Allocation Framework and opens it up for potential exploration activities, to investigate the viability of mining," Mr Barilaro said.
"Applicants with suitable technical and financial qualifications will be invited to participate in a tender process, with the winner able to proceed with exploration for coal in the Wollar allocation area.
"It is clear in the Upper Hunter locals do not oppose the underground mine at Dartbrook, however an open cut mine is not in line with extensive community consultation. By amending the Future of Coal map we will rule out open cut mining, without impacting the proposed extension for the underground mine."
Mr Barilaro said the NSW Government remains committed to supporting responsible development of the state's high quality resources and providing a balanced approach to the future of coal mining in NSW.
"Last year, I announced the Future of Coal Statement to provide certainty to industry and communities by mapping out where coal projects will or won't continue and both of these decisions reflect that commitment," Mr Barilaro said.
"We want to make sure that coal mining can take place in areas where it makes sense.
"Coal mining generates jobs for communities and royalties that can be used for essential public services and infrastructure and regional economies will depend on coal mining as a key industry for decades to come.
"The support mining provides to our regions should not be underestimated, it provides career opportunities for young people, brings families into towns and keeps money flowing to support other businesses."
Upper Hunter Landholders Shocked Over Barilaro's New Coal Land Release Voice Opposition At Meeting
Landholders and business owners were shocked to learn of Berejiklian Government plans to open new areas of land to coal exploration in the Upper Hunter west of the Blue Mountains during a meeting held in Rylstone on Sunday.
Most of the land parcels locals are concerned about fall within the Upper Hunter electorate boundary, and some locals said they would raise their concerns about Deputy Premier John Barilaro's potential plans to release them for new coal development to candidates at the upcoming by election.
Mr Barilaro targeted 13 new areas across the state for potential exploration by the coal mining industry as part of his "Strategic Statement on Coal," announced mid last year.
Two of the three areas of concern to locals at Sunday's meeting - known as "Hawkins" and "Rumker" - will be the first coal exploration areas to go through the government's new release program, which is expected to kick off in earnest in the coming weeks.
The meeting was organised by Rylstone District Environment Society member Craig Shaw, who previously lived in the nearby Bylong Valley, where the Independent Planning Commission refused to grant approval for a coal mine two years ago.
Mr Shaw said, "The main reason we organised this meeting was to put the local landholders front and centre, and to provide them with information and connection. It can be very daunting to discover your place has been offered up for coal exploration.
"The experience of Bylong Valley shows that everyone can avoid a lot of heartache and expense by protecting landscapes, communities and rural economies right at the early stage before exploration gets going.
"These potential coal land releases were announced in the middle of last year and few people had heard about them until we organised this meeting.
"A substantial majority of those landholders attending come from the Upper Hunter electorate, and with a by election on, this is a good time for locals to get their concerns heard by politicians."
Public health academic and Coxs Creek resident Heike Schütze, who has played a leading role in advocating to governments for recovery efforts after the bushfires said, "Residents here have been battling one thing after another - drought, fires, floods, the pandemic.
"Trauma, recovery and resilience are inextricably linked; we need to concentrate on our recovery and resilience, and not have our attention diverted by this new threat of coal mine exploration."
Janet Walk, who owns an accommodation business Camp Hill Cottage near Rylstone, said she hoped the meeting would send a clear message to the NSW Government that locals did not want the coal industry to expand into their region.
"The biggest threat to the economy here is mining, because we would lose all those jobs in tourism and hospitality which sustain this region," she said.
"By allowing the coal mining industry to encroach into these previously untouched areas, the NSW Government is saying coal mining businesses are more important than my business.
"The main reason we attended the meeting is to let the NSW Government know people want the environment to still be here for our grandchildren. We are on the cusp of renewable energy replacing coal and I don't want our beautiful district to be sacrificed for politics and profits."
Sue and Steve Baglin, who have lived on the Bylong Valley Road since 2012, said their property was their own little piece of peace and they didn't want to leave.
"It's the place of our dreams, we plan to spend the rest of our lives here and possibly hand it down to our kids and hope they do the same thing," Mrs Baglin said.
"It's an amazing lifestyle here, and I can't see how the government thinks its right to allow coal companies to come in and rip it all up."
Wollar Is Collateral Damage In Barilaro's Chaotic Coal "Strategy"
Nationals Leader John Barilaro has thrown the community of Wollar near Mudgee under a coal truck by using a new process to open up land for exploration without consulting the people who live there according to tyhe NSW Nature Conservation Council. [1]
"Wollar already has three massive coal mines on its north-western flank – Ulan, Moolarben and Wilpinjong. The creation of new mines east of Wollar will make the village virtually unliveable," Nature Conservation Council Chief Executive Chris Gambian said.
"Ulan and Wilpinjong continue to have massive impacts on the local community, wildlife and water supplies.
"Opening up the east of the valley for more mining will create a 40km-long death zone through what was a very beautiful part of the state. It's a crying shame."
Mr Gambian said the decision to issue exploration licences before consulting affected communities broke the government's 2014 promise to give communities a say before exploration permits were issued.
"The NSW Government set up the Strategic Release Framework in 2014 to quell public anger about the vast areas of prime farmland and wildlife habitat being destroyed by coal and gas projects," Mr Gambian said. [2]
"The government boasted at the time that the framework incorporated recommendations of the Independent Commission Against Corruption and the Chief Scientist and that it would restore public confidence in the process.
"Under the framework, the community had the right to comment very early in the process through a Preliminary Regional Issues Assessment.
"But the government has removed that right for some communities by introducing a new process called Competitive Allocation, which sidesteps community consultation and goes straight to the issuing of exploration licences.
"It is an outrageous betrayal of community trust. Farmers and communities are yet again collateral damage in the Nationals love affair with big coal.
"And the government's approach appears to be completely ad hoc. Just up the road at Rylstone, locals are being given the chance to participate in a preliminary assessment of a proposal to open that beautiful area for mining. The government's approach is cruel and chaotic."
[1] https://www.nsw.gov.au/media-releases/nsw-government-to-release-wollar-site-and-prohibit-open-cut-at-dartbrook
[2] https://resourcesandgeoscience.nsw.gov.au/miners-and-explorers/programs-and-initiatives/strategic-release-framework-for-coal-and-petroleum-exploration#:~:text=The%20Strategic%20Release%20Framework%20for,for%20coal%20and%20petroleum%20resources.
Hawkesbury River Water Quality Update
Water quality in the Hawkesbury River is improving after the recent floods but local communities are encouraged to remain patient and not enter the water, particularly with large amount of debris still present.
Clean up of flood debris in the river and on the banks is well underway to restore the health of the Hawkesbury River but hazards are still present including partly submerged branches, building materials, chemical drums, large hay bales, agricultural materials, etc.
The NSW Government sampled river water quality at six sites (Windsor Beach, Riverside Oaks, Sackville, Lower Portland, Wisemans Ferry and Macdonald River) on 7 April 2021 and 16 April 2021.
Tests are covering saltiness of water, presence of algae, bacterial contamination and potential chemical contamination.
The test results on both occasions at these six sites indicate the water is suitable for stock to drink based on bacterial criteria.
For advice on the suitability of using water from the Hawkesbury River for agricultural services please contact Local Land Services.
The NSW Government will continue to keep the community updated on testing results.
The community has been very patient as debris is removed and are urged to remain so.
If you do enter water or are operating a boat, please be aware of debris present both visible and submerged.
Members of the community can assist the clean-up of the Hawkesbury River by reporting flood debris to the Environment Line on 131 555 or info@epa.nsw.gov.au.
$20 Million To Revolutionise Commonwealth Fisheries
April 20, 2021:
Minister for Agriculture, Drought and Emergency Management, the Hon David Littleproud MP,
Assistant Minister to the Prime Minister and Cabinet, the Hon Ben Morton MP
Assistant Minister for Forestry and Fisheries, Senator the Hon. Jonathon Duniam
The Australian Government will inject $20 million into leading edge data integration, monitoring and artificial intelligence to reduce regulatory burden, increase productivity, support new export opportunities, and improve environmental outcomes for Australia's Commonwealth fishers.
Minister for Agriculture David Littleproud said the $9.95 million E-Fish initiative and the $10.1 million E-Monitoring program would boost innovation and lower compliance costs for hundreds of Commonwealth fishers.
"Leading-edge, fit-for-purpose data systems will deliver cheaper and more efficient services to commercial fishers," Minister Littleproud said. "Australian fishers work hard to ensure they fish within catch limits and environmental standards that are now amongst the best in the world.
"The E-Fish initiative we are announcing today will streamline and integrate that data and its collection to increase flexibility for operators and reduce the costs of administration. The E-Monitoring program will improve and expand the existing Commonwealth electronic monitoring into additional Commonwealth fisheries."
Assistant Minister for Forestry and Fisheries Jonno Duniam said this was the most significant update for Australian fishers since the early 2000s, when they began transitioning from paper records to digital.
"Commonwealth fisheries have a proud history of developing and delivering new technologies that keep them at the forefront of the world's best fishing practices, and the E-Fish and E-Monitoring initiatives continue this work," Assistant Minister Duniam said.
"This will be the most ambitious, advantageous and forward-leaning information management upgrade across the fisheries industry in decades, and will future-proof it for decades to come.
"E-Fish will make it easier for industry to meet traceability and provenance requirements—meaning more reliable access to a wider range of markets and new export opportunities. E-Monitoring will deliver a cost effective, streamlined, simplified and faster approach to vessel management and reporting, that will save fishers time and money."
Assistant Minister to the Prime Minister and Cabinet Ben Morton said that outdated, slow and costly technologies will be replaced for more than 1,300 fishing related businesses Australia wide.
"Moving to an integrated electronic system and providing AFMA's regulatory service functions digitally will drive the Australian Government deregulation agenda, leveraging the latest technologies to reduce the regulatory burden placed on Commonwealth and Torres Strait fishers," Assistant Minister Morton said.
"Rapid access to information on fishing activities will also give fishers the data they need to plan their fishing and marketing operations more efficiently, while avoiding bycatch and protected species, minimising environmental impacts and supporting market access."
Across the country, around 1,360 fishing related businesses will benefit from E-Fish and E-Monitoring, including: 58 in Western Australia; 216 in Victoria; 129 in Tasmania; 127 in South Australia; 158 in New South Wales; 672 in Queensland; 6 in the Northern Territory; and, 3 in the Australian Capital Territory.
These two measures are part of a Federal Government $120 million package to reduce red tape and regulatory burden across the Australian economy.
Bushcare In Pittwater
For further information or to confirm the meeting details for below groups, please contact Council's Bushcare Officer on 9970 1367
BUSHCARE SCHEDULES
Where we work Which day What time
Avalon
Angophora Reserve 3rd Sunday 8:30 - 11:30am
Avalon Dunes 1st Sunday 8:30 - 11:30am
Avalon Golf Course 2nd Wednesday 3 - 5:30pm
Careel Creek 4th Saturday 8:30 - 11:30am
Toongari Reserve 3rd Saturday 9 - 12noon (8 - 11am in summer)
Bangalley Headland 2nd Sunday 9 to 12noon
Bayview
Winnererremy Bay 4th Sunday 9 to 12noon
Bilgola
North Bilgola Beach 3rd Monday 9 - 12noon
Algona Reserve 1st Saturday 9 - 12noon
Plateau Park 1st Friday 8:30 - 11:30am
Church Point
Browns Bay Reserve 1st Tuesday 9 - 12noon
McCarrs Creek Reserve Contact Bushcare Officer To be confirmed
Clareville
Old Wharf Reserve 3rd Saturday 8 - 11am
Elanora
Kundibah Reserve 4th Sunday 8:30 - 11:30am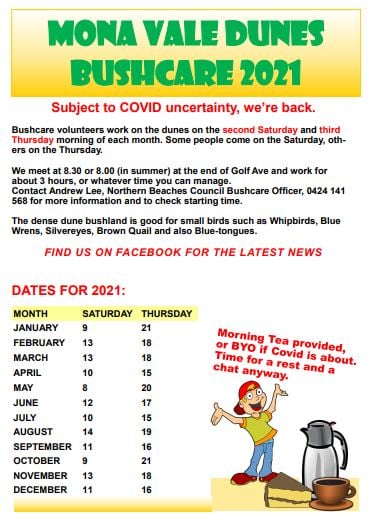 Mona Vale
Mona Vale Beach Basin 1st Saturday 8 - 11am
Mona Vale Dunes 2nd Saturday +3rd Thursday 8:30 - 11:30am
Newport
Bungan Beach 4th Sunday 9 - 12noon
Crescent Reserve 3rd Sunday 9 - 12noon
North Newport Beach 4th Saturday 8:30 - 11:30am
Porter Reserve 2nd Saturday 8 - 11am
North Narrabeen
Irrawong Reserve 2nd Saturday 2 - 5pm
Palm Beach
North Palm Beach Dunes 3rd Saturday 9 - 12noon
Scotland Island
Catherine Park 2nd Sunday 10 - 12:30pm
Elizabeth Park 1st Saturday 9 - 12noon
Pathilda Reserve 3rd Saturday 9 - 12noon
Warriewood
Warriewood Wetlands 1st Sunday 8:30 - 11:30am
Whale Beach
Norma Park 1st Friday 9 - 12noon
Western Foreshores
Coopers Point, Elvina Bay 2nd Sunday 10 - 1pm
Rocky Point, Elvina Bay 1st Monday 9 - 12noon

Gardens And Environment Groups And Organisations In Pittwater
Avalon Golf Course Bushcare Needs You
We're so short of helpers we've had to cancel for the time being. Meanwhile the weeds will go gangbusters.
We used to meet on the second Wednesday afternoon of each month. Could you come if we worked on another day or time? say a morning, or on a weekend day?
Contact Geoff Searl on 0439 292 566 if you'd like to help. He'd love to hear from you.
We have fun using the Tree Popper, here with our supervisor from Dragonfly Environmental. We can lever out quite big Ochnas, aka Mickey Mouse plant from Africa. We want to bring back the bush, not let the weeds win!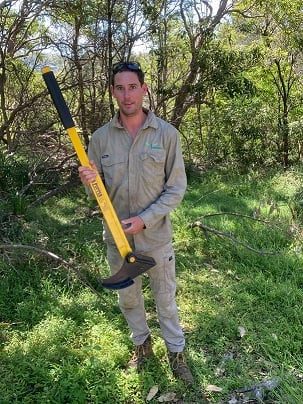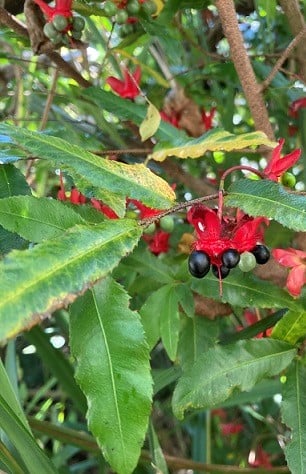 Ochna or Mickey Mouse plant has yellow flowers in spring, then lots of green berries that turn black when ripe. Seedlings come up in hundreds. Ochna has a very strong taproot but the steady pressure of the Tree Popper lifts the plant out of the ground easily. The alternative control is repeated scraping and painting with Roundup, very slow and time consuming. If you have an Ochna you cant remove, you can enjoy the flowers, then PLEASE prune it so that berries can't develop.
New Shorebirds WingThing For Youngsters Available To Download
A Shorebirds WingThing educational brochure for kids (A5) helps children learn about shorebirds, their life and journey. The 2021 revised brochure version was published in February 2021 and is available now. You can download a file copy here.
If you would like a free print copy of this brochure, please send a self-addressed envelope with A$1.10 postage (or larger if you would like it unfolded) affixed to: BirdLife Australia, Shorebird WingThing Request, 2-05Shorebird WingThing/60 Leicester St, Carlton VIC 3053.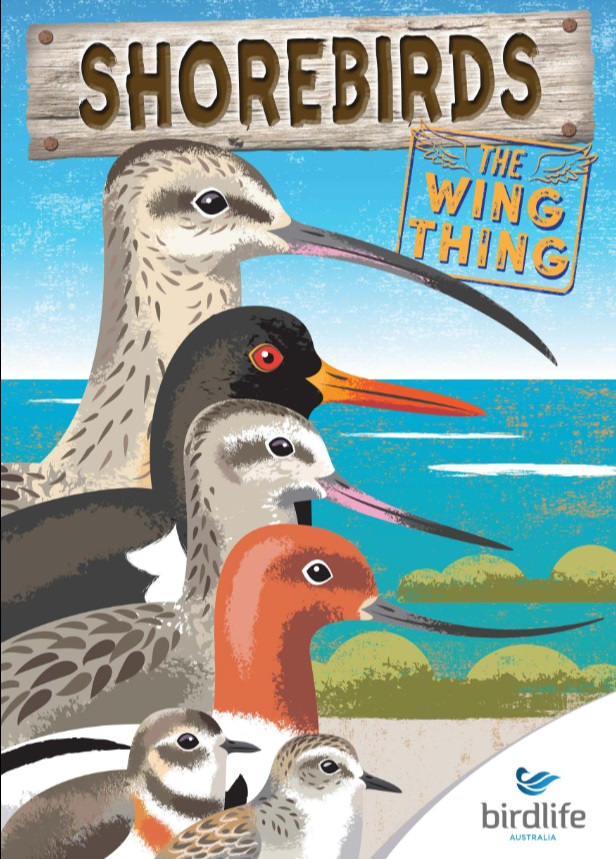 Shorebird Identification Booklet
The Migratory Shorebird Program has just released the third edition of its hugely popular Shorebird Identification Booklet. The team has thoroughly revised and updated this pocket-sized companion for all shorebird counters and interested birders, with lots of useful information on our most common shorebirds, key identification features, sighting distribution maps and short articles on some of BirdLife's shorebird activities.
The booklet can be downloaded here in PDF file format: http://www.birdlife.org.au/documents/Shorebird_ID_Booklet_V3.pdf
Paper copies can be ordered as well, see http://www.birdlife.org.au/projects/shorebirds-2020/counter-resources for details.
Download BirdLife Australia's children's education kit to help them learn more about our wading birdlife
Shorebirds are a group of wading birds that can be found feeding on swamps, tidal mudflats, estuaries, beaches and open country. For many people, shorebirds are just those brown birds feeding a long way out on the mud but they are actually a remarkably diverse collection of birds including stilts, sandpipers, snipe, curlews, godwits, plovers and oystercatchers. Each species is superbly adapted to suit its preferred habitat. The Red-necked Stint is as small as a sparrow, with relatively short legs and bill that it pecks food from the surface of the mud with, whereas the Eastern Curlew is over two feet long with a exceptionally long legs and a massively curved beak that it thrusts deep down into the mud to pull out crabs, worms and other creatures hidden below the surface.
Some shorebirds are fairly drab in plumage, especially when they are visiting Australia in their non-breeding season, but when they migrate to their Arctic nesting grounds, they develop a vibrant flush of bright colours to attract a mate. We have 37 types of shorebirds that annually migrate to Australia on some of the most lengthy and arduous journeys in the animal kingdom, but there are also 18 shorebirds that call Australia home all year round.
What all our shorebirds have in common—be they large or small, seasoned traveller or homebody, brightly coloured or in muted tones—is that each species needs adequate safe areas where they can successfully feed and breed.
The National Shorebird Monitoring Program is managed and supported by BirdLife Australia.

This project is supported by Glenelg Hopkins Catchment Management Authority and Hunter Local Land Services through funding from the Australian Government's National Landcare Program. Funding from Helen Macpherson Smith Trust and Port Phillip Bay Fund is acknowledged.
The National Shorebird Monitoring Program is made possible with the help of over 1,600 volunteers working in coastal and inland habitats all over Australia.
The National Shorebird Monitoring program (started as the Shorebirds 2020 project initiated to re-invigorate monitoring around Australia) is raising awareness of how incredible shorebirds are, and actively engaging the community to participate in gathering information needed to conserve shorebirds.
In the short term, the destruction of tidal ecosystems will need to be stopped, and our program is designed to strengthen the case for protecting these important habitats.
In the long term, there will be a need to mitigate against the likely effects of climate change on a species that travels across the entire range of latitudes where impacts are likely.
The identification and protection of critical areas for shorebirds will need to continue in order to guard against the potential threats associated with habitats in close proximity to nearly half the human population.
Here in Australia, the place where these birds grow up and spend most of their lives, continued monitoring is necessary to inform the best management practice to maintain shorebird populations.
BirdLife Australia believe that we can help secure a brighter future for these remarkable birds by educating stakeholders, gathering information on how and why shorebird populations are changing, and working to grow the community of people who care about shorebirds.

To find out more visit: http://www.birdlife.org.au/projects/shorebirds-2020/shorebirds-2020-program
Aussie Bread Tags Collection Points
Collecting bread tags enables us to provide wheelchairs that change the life of disabled people in need, as well as keeping the tags out of landfill to help to preserve the environment.
Bread Tags for Wheelchairs was started in South Africa in 2006 by Mary Honeybun. It is a community program where individuals and organisations collect bread tags, which are sold to recyclers. The money raised pays for wheelchairs for the less fortunate which are purchased through a local pharmacy. Currently about 500kg of bread tags are collected a month in South Africa, funding 2-3 wheelchairs.
We have been collecting bread tags nationally in Australia since September 2018 and now have more than 100 collection points across the country. In February 2019 we started local recycling through Transmutation - Reduce, Reuse and Recycle in Robe, SA, where our tags are recycled into products such as door knobs and bowls. Tags from some states are still sent to South Africa where a plastics company called Zibo recycles them into seedling trays.
These humble bits of polystyrene can make a real difference so get your friends, family, school, workplace and church involved. Ask school tuck shops and boarding school kitchens, child care centres, aged care facilities, hospitals, cafes and fast food outlets to collect for you - they get through a lot of bread!
All the information and signage for collecting or setting up a public collection point is
on our website
.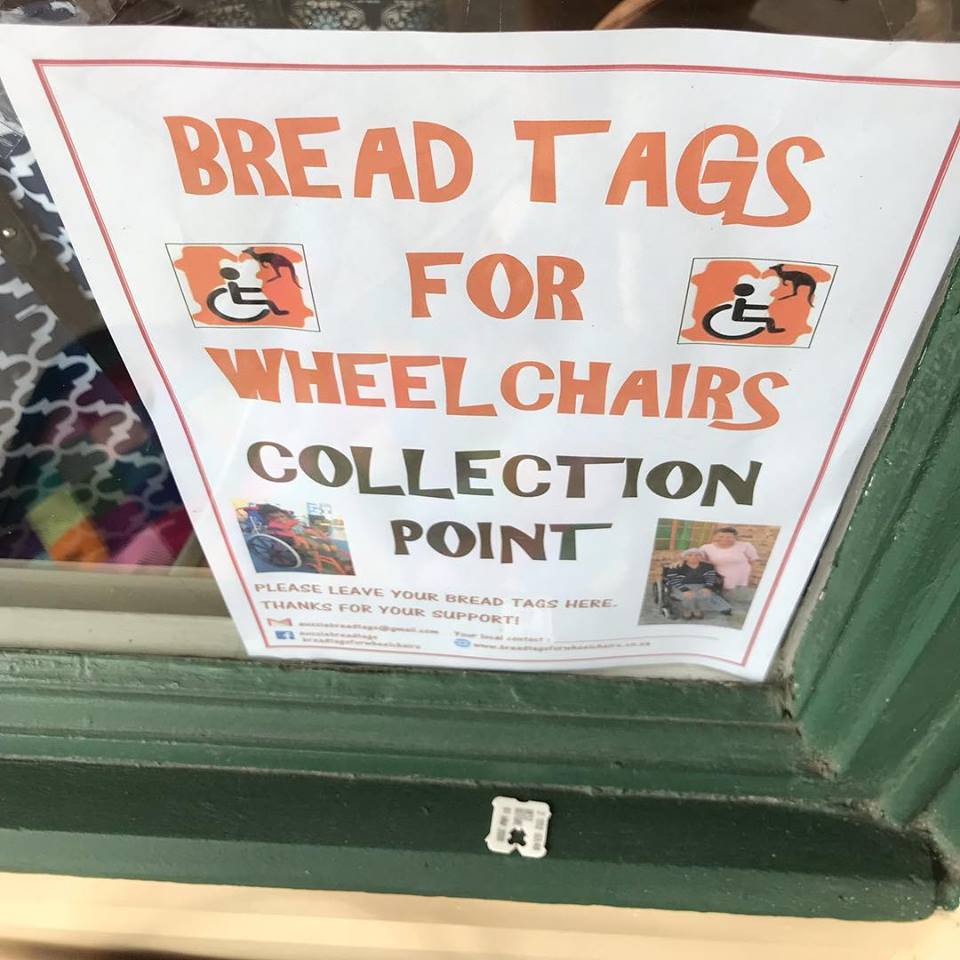 WHO Engages Western Sydney Uni Researchers To Help Create Age-Friendly Communities
Researchers from Western Sydney University are conducting an important scoping review for the World Health Organisation (WHO), which will inform their efforts to improve health outcomes for the world's ageing population.
In 2020, WHO advocated for global action to address the needs of more than 1 billion people aged 60 years or older, who do not have access to the basic resources necessary for a meaningful and dignified life.
Following a meeting of the United Nations General Assembly in December 2020, a proposal from WHO was endorsed and 2021-2030 was proclaimed as the United Nations Decade of Healthy Ageing.
Dr Jed Montayre, a gerontologist from the University's School of Nursing and Midwifery and Translational Health Research Institute (THRI), answered a call from the WHO and has been announced as the successful candidate.
Dr Montayre will now lead a team of researchers from Australia, Hong Kong and New Zealand in a scoping review on what is required to create age-friendly communities in rural and remote areas.
"Much of the global evidence on age-friendly communities focus on urban areas – so the requirements for rural and remote areas are largely unknown,' said Dr Montayre.
"This scoping review is an exciting opportunity – as it focuses on such an important field of gerontology that has global significance.
"Our work will directly inform the WHO report for the Decade of Healthy Ageing, and our findings in the scoping review will guide policy development and initiatives all over the world."
Dr Montayre said the scoping review is an immense task. In as little as four months, the team will be conducting a broad search and analysis of global policy documents and government reports; sourcing data from Chinese, French and Spanish databases; and covering all languages and translations.
Dr Montayre is leading the project with Dr Jann Foster from the School of Nursing and Midwifery and colleagues from the New South Wales Centre for Evidence Based Health Care: A Joanna Briggs Institute Affiliated Group.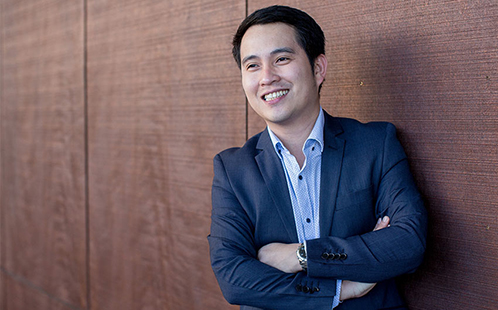 Dr Jed Montayre. Photo supplied.
Supporting Older Australians With Cancer
One in two people will have cancer by age 85 and yet research shows compared to younger patients they have less access to acute treatments, information on side-effects and opportunities to take part in clinical trials.
A new online resource aims to address this, by supporting older patients to better understand and discuss their treatment and ensure others are aware of what they want.
The
www.oldercan.org
website includes tailored information and templates to help older patients share important personal information with their treating team, GP and family.
The project was led by Professor Mei Krishnasamy, who is Peter MacCallum Cancer Centre's Director of Academic Nursing and the University of Melbourne's Chair in Cancer Nursing, and coordinated by Catherine Devereux, Research Project Manager at Peter Mac .
"We all have different needs and priorities. Some people want to try all treatments available, and others may not want treatment that impacts their quality of life," Prof Krishnasamy said.
"Whatever their preference, people need to feel empowered to have open and honest conversations with their cancer teams to facilitate tailored decision making.
"Individuals can use our 'This is me' form to start discussions with their cancer team on their physical, emotional and social needs, and what they value for their quality of life."
Prof Krishnasamy said the resource was designed to prompt discussions that can change a patient's trajectory of care.
Understanding what is important to patients can support better discussions about possible side effects of treatment, and whether acute treatment is the best option for the patient.
Marilyn Dolling, a 78-year-old bowel cancer patient, used her experience as a patient and carer to inform the development of OlderCan.
"OlderCan provides people over 65 years old with resources to share what is important to us with our cancer teams, so that the care we receive can help us to achieve our plans and dreams," Ms Dolling said.
Postcards alerting people to the new resource will be placed in medical waiting rooms and cancer centres and can be requested by email to oldercan@wecan.org.au.
The main resource was also designed to be printed so those without computer will not miss out.
Trial Connects Older Australians And Pre-Schoolers To Improve Mental Health
The health benefits of intergenerational activity, such as reducing frailty, will be assessed by UNSW researchers.
In an Australian first, scientists will begin a pilot trial bringing together older adults and pre-schoolers to assess the mutual health benefits of intergenerational activity, such as reducing frailty and depression.
Inspired by the award-winning ABC series Old People's Home for 4 Year Olds, the Intergenerational Integration Initiative will see older adults and young children engage in a structured series of investigative, artistic and educational activities together.
Evidence suggests these planned intergenerational activities might reduce frailty and improve mood and thinking skills in the older adults, and also improve empathy and language development and reduce age stereotypes in the younger participants.
Led by Associate Professor Ruth Peters, a Senior Research Scientist at Neuroscience Research Australia (NeuRA) and Conjoint Associate Professor at UNSW Sydney, the trial will run for 10 weeks within the school term at St Nics' Christian Preschool in Coogee. It will include psychologists and geriatricians from UNSW Sydney, University of Sydney and Griffith University.
"Early research indicates these programs could lead to better physical health and cognition among adults over the age of 65, and better interpersonal skills among children under the age of five," A/Prof. Peters said.
"Children and older adults can be the perfect companions and build lovely partnerships where they both really care for each other."
To assess the feasibility of the program within the community, A/Prof. Peters and her team surveyed 258 parents, teachers and older adults themselves to see whether they would support such a program.
"More than 92 per cent of respondents indicated that the program has the potential to increase understanding and friendships across generations, provide unique learning opportunities and improve communication skills in children, while also reducing loneliness and isolation in older adults," she said.
If this first pilot trial is successful, a larger follow-on trial will test whether the Intergenerational Integration Initiative could be rolled out to wider communities and eventually throughout NSW, and around the country.
"The UNSW Ageing Futures Institute is excited to see this important project develop with such strong community support," said Professor Kaarin Anstey, Director of the UNSW Ageing Futures Institute and Senior Principal Research Scientist at NeuRA.
"Bringing together older and younger Australians in a day-to-day setting could have a major benefit across Australia, particularly with almost half of those aged 75-84 living alone with likely exacerbated levels of isolation due to the COVID-19 pandemic," said A/Prof. Peters.
This study has been funded by the UNSW Ageing Futures Institute, with in-kind support from St Nicolas' Church and Preschool and Anglicare.
Results from the pilot trial are likely to be available in July 2021.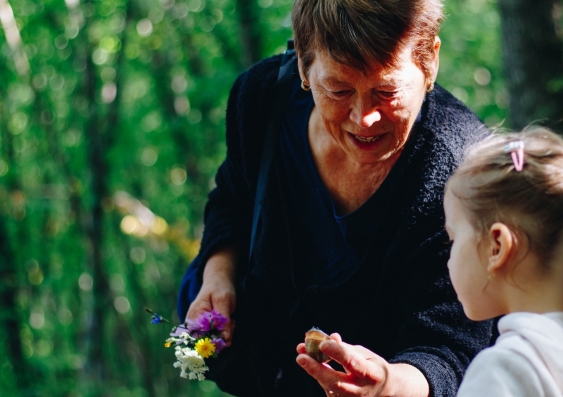 Flagship Strategy To Support NSW Veterans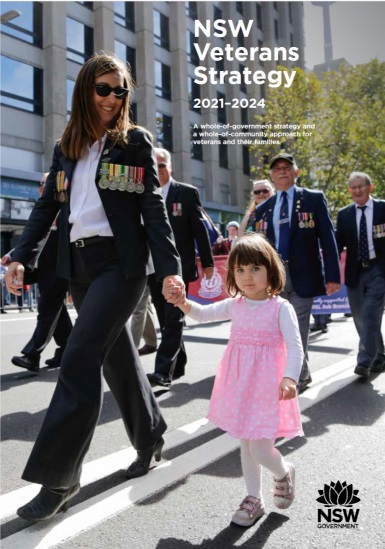 The service and sacrifices of veterans and their transition from military to civilian life are in focus with the NSW Government launching the State's first whole-of-government strategy, developed using insights and expertise from ex-serving personnel and their families.
Minister for Veterans Geoff Lee said the NSW Government Veterans Strategy aims to improve existing support services and identify new initiatives.
"We worked with the veteran community to develop programs that reflect their interests, eliminate barriers and support a fulfilling life post-service," Mr Lee said.
"NSW is home to more than 200,000 former Australian Defence Force personnel; a diverse group of men and women who served our country.
"Their experiences are at the core of this flagship strategy, thanks to the valuable input provided by the veteran community and their families."
In addition to focus groups, more than 2,000 individual veterans, reservists, family members and supporters gave their input via an online survey.
By harnessing a whole-of-government approach, four key areas were identified to help achieve veteran wellbeing: recognition and commemoration, education and employment, community and volunteering, and support.
Parliamentary Secretary for Veterans James Griffin said the Strategy will help veterans to continue developing their skills and participate fully in society.
"The Strategy will guide education and employment outcomes, create social connections, and target services in health, wellbeing and housing," Mr Griffin said.
The landmark strategy – endorsed by RSL NSW, Legacy NSW and the Australian War Widows NSW – includes initiatives such as the Premier's Anzac Memorial Scholarship, the National Centre for Veterans' Healthcare and funding for Veteran Sports Australia.
Port Stephens To Welcome NSW's Best Longboarders And SUP Riders
Friday, 23 April 2021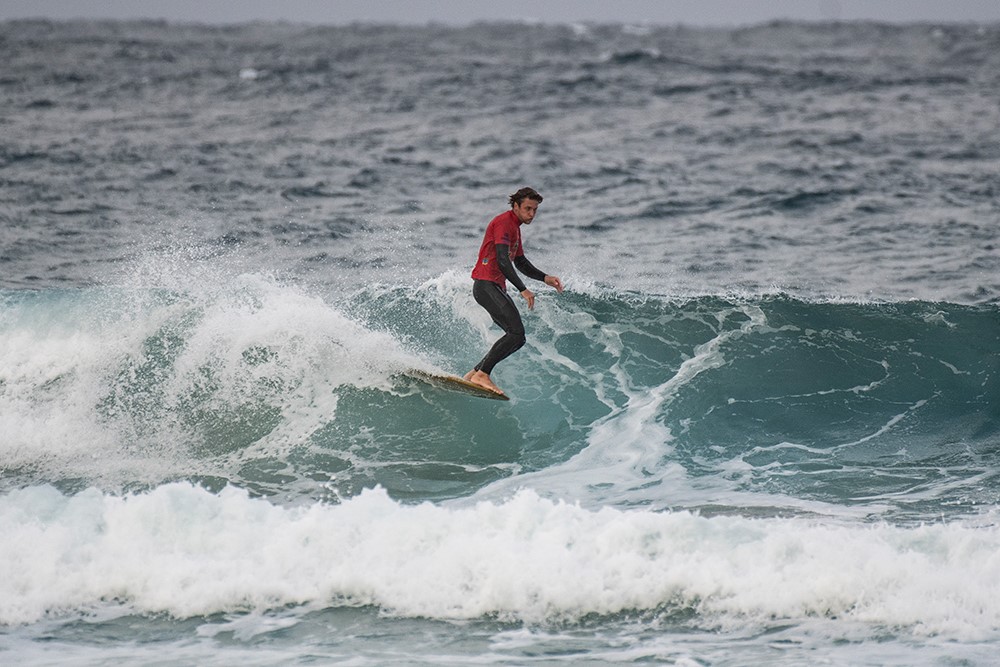 Some of the state's best stand-up-paddleboarders and longboarders will call Port Stephens home when the NSW SUP and Longboard Titles get underway.
The two-state title events will form the Port Stephens Surf Festival and decide the NSW Teams for the upcoming Australian SUP Titles and the Australian Longboard Titles.
Over 170 competitors are expected to compete in the six-day event, which will see longboards run from 29 April – 1 May and the SUP's follow from 2 May – 4 May.
Port Stephens Council Mayor Ryan Palmer is thrilled to welcome our states best stand-up paddlers and longboarders to the region.
"After a tough 12 months it's wonderful to see these events returning to Port Stephens — it's the boost our community and local businesses needed. Our region has shared a healthy relationship with Surfing NSW over the years and I look forward to the six-day event getting underway and wish all the competitors the best of luck when the competition reaches our shores next week."
2021 will replicate the format from previous years which engages a second chance format across all divisions. However, depending on the number of competitors, some divisions may be reduced to straight knockout.
For the second time, Surfing NSW will be adding a fun-filled tag team event. Each team will be made up of four surfers. The team must be made up of one Junior (male or female) and at least one Over-40 competitor (male or female).
The competition will commence each day at 7:30 am with the call for the day's schedule and location confirmed via the event hotline at 6:45 am. The event hotline is 0458 247 212.
Historically, competitors have come from as far south as Tomakin and as far north as Tweed Heads to enter the event.
The 2021 Port Stephens Surf Festival is proudly supported by Australian Skin Cancer Clinics, Crest Café, Gildan, Port Stephens Council and Surfing NSW. Photo: Ethan Smith / Surfing NSW
Wollongong To Host 2021 Woolworths NSW Junior State Titles And NSW School Surfing Titles
Wednesday, 21 April 2021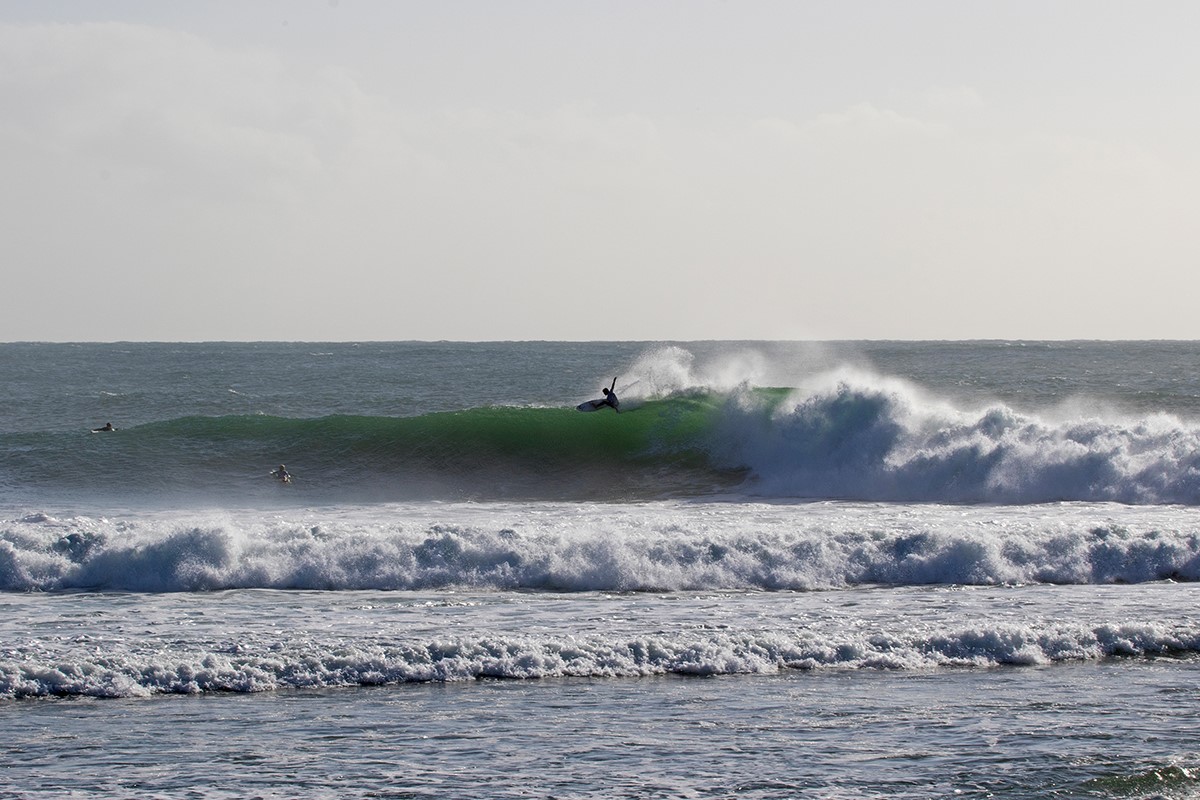 The 2021 Woolworths NSW Junior State Titles pres. by Ocean and Earth will call Wollongong home this July.
The event will see close to 300 of NSW's best junior surfers competing for a coveted state title when the event kicks off from the 14 – 21 July 2021 on the Illawarra beaches.
Unlike previous years, where all qualifiers for the Woolworths NSW Junior State Titles pres. by Ocean and Earth were determined by eight individual regional titles, the 2021 event will invite all junior competitors to enter in their respective age divisions. However, any surfers who have qualified at their respective regionals will hold down positions in the higher seeded round of the event.
Destination Wollongong General Manager Mark Sleigh said the event was a timely boost for an industry that has endured challenging times.
"To have hundreds of visitors descend on our region during winter is obviously a great boost for our accommodation providers and the hospitality industry during what is traditionally a softer period," he said. "The titles are also an ideal opportunity to showcase our family-friendly product, highlight our amazing beaches and remind people that we really are Sydney's playground."
Surfing NSW CEO Luke Madden thanked the Coffs Harbour region for hosting the event for the last three years and looks forward to seeing the event shift south of Sydney in 2021.
"The Woolworths NSW Junior State Titles is one of the blue-ribbon events on the Surfing NSW calendar and we can't wait to see it land in the Illawarra region for 2021. The event ran fantastically in Coffs Harbour since 2018 and we thank them for all their support, while we also welcome the warm reception from Destination Wollongong. We can't wait to see what the event has to offer."
The last two days of the event will comprise of the NSW School Surfing Titles.
2021 will be the eleventh year Surfing NSW will combine the NSW School Surfing Titles into the event.
Competitors will be vying for an NSW Junior Title and in turn, earn their position into the upcoming 2021 Australian Junior Surfing Titles, which will take place in Queensland at the end of the year.
Former competitors in the NSW Junior State Titles pres. by Ocean and Earth include current World Surf League (WSL) Championship Tour (CT) surfers Owen, Mikey and Tyler Wright, Sally Fitzgibbons, Wade Carmichael and Connor O'Leary.
The event will be fully mobile in the Illawarra area with Thirroul, Wonoona, Bellambi, Wollongong, Bulli and Stanwell Park and Sandon Point all venue options.
The daily schedule and location will be confirmed via the event hotline at 6:45am each day. The event hotline is 0458 247 212.
The Woolworths NSW Junior Titles pres. by Ocean and Earth will be proudly supported by Woolworths, Wollongong City Council and Surfing NSW. Photo: Ethan Smith / Surfing NSW.
TAFE NSW Graduate Hits The Airwaves In Broken Hill
April 22, 2021

Rufus outside the radio-shaped radio station at Broken Hill
TAFE NSW graduate Rufus Barr has stunned his teachers and peers by landing the coveted gig of breakfast radio host at Hill FM 96.5 Broken Hill just months after completing his studies.
As a former live venue host in Sydney, when COVID-19 hit, Rufus lost all his work. Instead of giving up, Rufus saw this as an opportunity to focus on getting into the career he'd always wanted.
"I've always had a passion for radio but initially started working in editing for television, and to satisfy my passion for performing I became a trivia and karaoke host - which is basically like hosting radio, just in a pub and with even worse music," Mr Barr said.
"After losing all my work during COVID-19 I decided to enrol in the Diploma and then Advanced Diploma of Screen and Media (Radio) at TAFE NSW Ultimo to get qualified and go after my dream job."
Rufus is getting into the industry at the perfect time. The radio industry experienced a COVID-induced downturn in 2020 but is gradually gaining back momentum as Australians return to the office to maintain its role as one of the most resilient broadcasting modes once again.
TAFE NSW Teacher Nick Bennett said the Advanced Diploma tackles presenting, producing, storytelling, audio and video editing, and industry. 
"Students get the opportunity to build their own websites which become a solid portfolio of their work, and Diploma students start to focus on the sort of work they want to make post-studies," Mr Bennett said.
"Rufus, for example, made a series of quite dark-yet-hilarious radio plays with a fellow student which impressed his teachers and our industry guests."
Rufus continued into the Advanced Diploma of Screen and Media (Radio), a student-driven and designed course where students work on a collaborative project to manage the TAFE NSW Ultimo radio station and news site and build up a portfolio of creative work.
"Rufus was laser focused on fine tuning his radio producing and presenting, so we wasted no time in getting him on air producing and presenting a regular 2-hour show. That, coupled with regular air checks and a few strategic introductions to industry contacts helped bring the industry gig to fruition," Mr Bennett said.
Rufus completed the Advanced Diploma in late 2020 and one of his teachers introduced him to the program director at Hill FM, a former teacher at TAFE NSW.
"Hill FM needed a new breakfast host and my teacher suggested me for the job (without my knowledge), sent them some of my work and I got a phone call from the station manager, out of the blue, offering me the job. 12 days later, I was here in broken hill, starting my dream career."
To find out more about the range of study options available at TAFE NSW including the Advanced Diploma of Screen and Media (Radio), visit www.tafensw.edu.au or call 131 601.
TAFE NSW Graduates Sparkle At Cerrone Jewellers
Former Engineer and Waterloo local May Hua has outshone the competition to gain a coveted role as a designer at the prestigious Cerrone Jewellers.

Ms Hua grew up with a love of drawing and design but as sometimes happens she found herself on a different career path.
"After I graduated from my master's degree in Engineering, I took stock of my career trajectory and actually realised I had a real talent and passion for design. I didn't want to waste any more time on a career I didn't love so I made up my mind to become qualified and begin my new path," Ms Hua said.
"I considered a Masters in Jewellery Design, but I wanted to make sure I could get a job after I graduated and found the relationships TAFE NSW established with industry would help me get my foot in the door quicker than studying at university."
Ms Hua enrolled in the Certificate II followed by the Certificate III in Jewellery Manufacture at TAFE NSW Design Centre Enmore and was impressed by the hands-on nature of the work.
"Because I was able to spend so much practical time honing my craft in the studio, I graduated ready to walk straight into a job," Ms Hua said.
Ms Hua completed the qualification in December 2020 and through TAFE NSW was offered a position at Cerrone Jewellers. Ms Hua is one of six TAFE NSW graduates employed by Cerrone, which is highly regarded for its bespoke designs and boasts the largest handmade jewellery workshop in Australia.
Managing Director of Cerrone Jewellers, Mr Nic Cerrone, said when they are looking for like-minded employees who have a passion for jewellery, TAFE NSW always delivers workers with the skills and dynamism they are looking for.
"Cerrone has been working with TAFE NSW in offering graduates full time employment for over 30 years," Mr Cerrone said.
"Cultivating the younger generations to continue to art of the jewellery trade has always been a priority for Cerrone and TAFE NSW graduates come to us with fresh and new ideas and skills as well as an enthusiasm and passion to learn."
It's a perfect time to enter the sector, with the Watch and Jewellery Retailing industry projected to grow over the next five years due to anticipated rises in discretionary incomes and consumer sentiment.
TAFE NSW Head Teacher of Jewellery Manufacture and Design Gina Kind said the Certificate III in Jewellery Manufacture provides students with hands-on skills in all aspects of jewellery fabrication in custom artist studios so students graduate ready for a career in the industry.
"Our industry connections mean we are always looking for employment opportunities for our students so many finish the course and go directly into a job," Ms Kind said.
"Longstanding relationships with businesses like Cerrone mean they often come straight to TAFE NSW seeking fresh talent."
To find out more about the range of study options available at TAFE NSW including the Certificate III in Jewellery Manufacture, visit www.tafensw.edu.au or call 131 601.
Fined Out: Practical Guide For People Having Problems With Fines

Legal Aid NSW has just published an updated version of its 'Fined Out' booklet, produced in collaboration with Inner City Legal Centre and Redfern Legal Centre.
Fined Out is a practical guide to the NSW fines system. It provides information about how to deal with fines and contact information for services that can help people with their fines.
A fine is a financial penalty for breaking the law. The Fines Act 1996 (NSW) and Regulations sets out the rules about fines.
The 5th edition of 'Fined Out' includes information on the different types of fines and chapters on the various options to deal with fines at different stages of the fine lifecycle, including court options and pathways to seek a review, a 50% reduction, a write-off, plan, or a Work and Development Order (WDO).
The resource features links to self-help legal tools for people with NSW fines, traffic offence fines and court attendance notices (CANs) and also explains the role of Revenue NSW in administering and enforcing fines.
Other sections of the booklet include information specific to Aboriginal and Torres Strait Islander people, young people and driving offences, as well as a series of template letters to assist people to self-advocate.
Hard copies will soon be available to be ordered online through the Publications tab on the Legal Aid NSW website.
Hard copies will also be made available in all public and prison libraries throughout NSW.
Read the resource online, or download the PDF.
Learner Profile Opening Doors For Students
April 21, 2021
NSW is set to lead the nation in developing a digital learner profile, with students invited to co-design their "education passport".
First consultation: Macarthur Girls High students share their ideas about the learner profile with Education Minister Sarah Mitchell and Customer Services Minister Victor Dominello.
Students in NSW will have a world-class edge when applying for a job thanks to the development of a learner profile.
Minister for Education Sarah Mitchell and Minister for Digital and Minister for Customer Service Victor Dominello visited Macarthur Girls High School yesterday to announce students would play a pivotal role in developing the nation-leading service.
The profile will allow students to store and share the verified story of their academic and personal achievements in one digital place.
Ms Mitchell said the digital learner profile would create continuity and ease for students to record their valuable learning experiences while at school.
"We know our students are more than the sum of their exam results and they want a reliable way to display all their experiences and achievements," Ms Mitchell said.
"I am inviting students and schools to be part of the design process, so that we can help them open doors to further study and employment.
Mr Dominello said the learner profile formed part of a big vision for the establishment of a NSW education passport.
"An education passport would provide a digital record of a student's achievements and accomplishments throughout their school journey, which can be shared with future employers, licensing authorities and tertiary institutions," Mr Dominello said.
"Students graduating from NSW high schools in 2021 and beyond face a rapidly changing labour market, with a growing emphasis on digital skills and micro-credentials.
"Establishing a universal, digital record of educational attainment would assist students, career advisers and employers through a more efficient matching of skills to employment opportunities.
"It would be a boon for our state in terms of productivity, representing an important micro economic reform."
A new app for parents and carers of NSW public school students was also released yesterday to allow them to easily stay up to date with news and events at their children's schools.
Ms Mitchell said the app would eventually completely replace paper forms travelling to and from school via the bottom of the school bag.
Through the app, parents and carers will be able to receive push notifications from schools to their phones to ensure that they don't miss any important news.
The app will also allow parents and carers with children at more than one NSW public school to get news and information from multiple schools in the same place.
Download the app by searching for NSW Education Parent App on the Google Play or Apple app store.
Teaching Australian Students That Respect Matters
Ministers: The Hon Alan Tudge MP, Senator the Hon Anne Ruston
New online resources are now available to help school students learn about safe, healthy and respectful relationships, including issues around consent and peer pressure.
More than 350 videos, digital stories, podcasts and other materials are available free to teachers, students and families through The Good Society website, as part of the Respect Matters program.
The Respect Matters program has been developed in conjunction with Our Watch, the eSafety Commissioner and the Foundation for Young Australians, as well as parent, community and principals' groups.
Resources have been developed for students from Foundation to Year 12 and content is aligned with the current Australian Curriculum, which was agreed by all states and territories in 2015. The Australian Curriculum is currently under review and a public consultation period will open on 29 April.
Foundation to year 6 focuses on building healthy relationships and friendships, including content on empathy, peer pressure, interacting respectfully, and challenging discriminatory behaviour. It also provides the building blocks for later content.
Years 7 to 9 focuses on moving from pre-teen to adolescence and looks at relationships and power, and abuse. There is content in this age section that specifically deals with abuse and violence against women.
Years 10 to 12 builds on earlier topics and also includes materials on intimate relationships, sexting, sexual consent and decision making.
Teachers and parents will be able to select from the full range of learning content and make decisions about what materials they use in their classrooms to ensure it reflects the values of their school and their community.
The Respect Matters program also provides support and professional learning modules for teachers and pre-service teachers.
Minister for Education and Youth Alan Tudge said education was important in building and maintaining respectful relationships from a young age.
"The most important people in teaching kids about respect and relationships are parents, but schools can also play a vital role," Minister Tudge said.
"These materials will provide additional support to better educate young Australians on these issues and have been designed to complement programs already being offered by states and territories.
"I will be discussing these matters further with my state and territory counterparts when we meet later this month."
Minister for Women's Safety Anne Ruston said early intervention and education were key to achieving our goal of a future without domestic violence.
"We need to work on preventing violence before it begins and that is where Respect Matters, along with other initiatives like our Stop it at the Start campaign, are working to ensure the next generation of Australians grow up in a country where women and children can live free of violence," Minister Ruston said.
"School years are crucial in a child's development and we want to guarantee that whether it be at home, at school or even playing weekend sport, that kids and their parents have been informed about what is respectful behaviour and what is not."
The Australian Government has invested $7.8 million in the Respect Matters program to support and promote positive attitudes, behaviours and equality in schools to help prevent domestic, family, and sexual violence.
The commitment is part of a significant and broad-reaching package of initiatives under the Fourth Action Plan of the National Plan to Reduce Violence against Women and their Children 2010-2022.
Additional resources from the Respect Matters program including professional learning modules for educators are available at https://studentwellbeinghub.edu.au/.
From Ship To Shore
April 22, 2021
After fourteen years at sea, former Navy officer and merchant seafarer Edward Caslake decided it was time to transition from ship to shore.
Edward Caslake joined AMSA as a Search and Rescue Officer in 2018.
Edward currently works in the AMSA Response Centre, a 24/7-hour operations room, which coordinates Search and Rescue missions across Australia.
Edward said it was a transition he made so he and wife could settle down and start a family.
"I started with AMSA in the Response Centre back in August 2018 and it has been a really good transition from ship to shore for me," Edward said.
"My wife and I wanted to start a family but I was away for weeks, almost months at a time, which would have been too much once we'd had our daughter and were building that home life."
As a Search and Rescue Officer, Edward assists in organising search and rescue efforts across Australia's large designated area of responsibility, which equals about a tenth of the earths surface.
"As a Search and Rescue Officer, we respond to all manner of alerts across the country. I guess if it floats, flies and fails to do so; we help look after them.
"My interest in this role came from a love of the sea, I have spent the past 14 years of my professional career out on the ocean in the Merchant Navy as well as the Royal Australian Navy.
"I joined the Royal Australian Navy in 2004, I was in for six years as a Maritime Warfare Officer and spent most of my time up in Cairns as a boarding officer on the patrol boats and also in the hydrographic survey space.
"In 2010, I went to the Australian maritime college down at Launceston to become a merchant seafarer. I spent eight years doing that as a second mate driving 80 metre Anchor Handling tugs off the north coast of Australia and the Bass Strait; supplying oil rigs and towing them around when they needed to move.
"My previous experience helps me in my current job as I know what seafarers are going through, what it's like to be out on the boat in 60 or 70 knots of wind and sailing through a cyclone.
"When you're asking a ship to do something in those conditions, it's very handy to know what it's like first hand."
Edward said an example of an incident he has been involved in since joining AMSA was a request for medical assistance from a yacht 900km east of Fraser Island.
"Back in April 2019, we had a request from a sailing vessel, the master had a passenger onboard with a medical complaint.
"After consultation with the doctor, who was actually a doctor also, they decided it was potentially appendicitis and he was in need of medication.
"So our response to that request was to get some medication to our Challenger Jet in Cairns and we simply flew it all the way out to the yacht and parachuted it in a container into the path of the vessel. The vessel was then able to sail on to Noumea for the patient to receive medical assistance.
"What I found interesting about that job was that no matter where you are, we're there to help. Even if it's a simple thing as getting some medication.
"It's obviously a long way to go but we've got that reach, so I just thought that was pretty cool."
Further information is available on AMSA's search and rescue capabilities.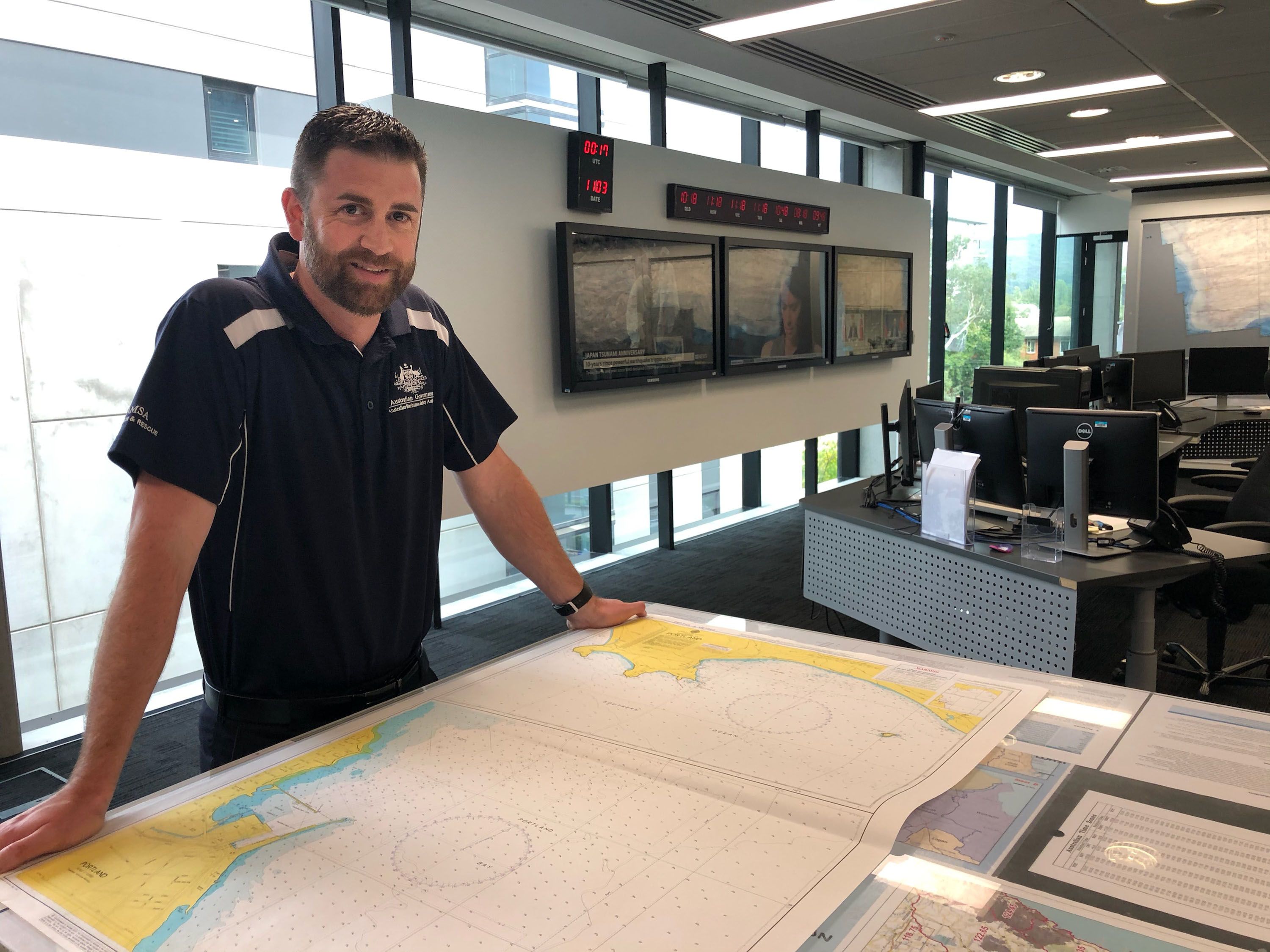 Edward Caslake. Photo supplied

New Research Finds Slumped Posture Not Such A Pain In The Neck After All
Curtin University research in partnership with the Raine Study has cast doubt on the popular belief that having a slumped posture while seated can lead to neck pain.
Published in 'Physical Therapy', the research found females in late adolescence who sat in a slumped position compared to upright posture had a lower risk of experiencing persistent neck pain as a young adult.
Lead author, Dr Karen Richards from the Curtin School of Allied Health, said generic public health messaging that urged people to sit up straight to prevent neck pain needed a rethink, given the study's findings.
"We examined what position people normally sat in and found there were four different groups of posture. We were interested in finding out if people in these different groups of neck posture might develop neck pain. Because other things such as sex, weight, height, depression, physical activity, sitting time and computer use, might influence pain, we also took these into account," Dr Richards said.
"Contrary to popular belief, our research found females in late adolescence who sat more upright had increased risk of experiencing persistent neck pain as a young adult compared to both those with a neutral seated posture and those with a slumped sitting posture – which was the posture that was the most bent through the thorax with a forward-leaning head.
"However, no such association between posture and subsequent neck pain was found in males of the same age."
The research was a follow-up to a study done by the same research team in 2016 using data from the Raine Study, where the participants had their posture measured at 17 years of age and answered further questions about neck pain at age 22.
Dr Richards said there were over 1,000 participants that had their posture measured aged 17 at the time of the first study. 686 of those participants provided further information about neck pain when they were 22 for this subsequent study.
"The research is specific to late adolescence/early adults and may not directly apply to adults but the findings are cause to question the advice typically given in regard to posture and neck pain," Dr Richards said.
The full paper, '
Is Neck Posture Subgroup in Late Adolescence a Risk Factor for Persistent Neck Pain in Young Adults? A Prospective Study
',
can be found online here
.
Dorothea Mackellar Poetry Competition 2021 Entries Now Open
2021 OPTIONAL THEME: "RICH AND RARE"
''Our poets are encouraged to take inspiration from wherever they may find it, however if they are looking for some direction, competition participants are invited to use this year's optional theme to inspire their entries."
In 2021, the Dorothea Mackellar Memorial Society has chosen the theme "Rich and Rare." As always, it is an optional theme, so please write about whatever topic sparks your poetic genius.
For a copy of the wonderful theme poster, please click here.
HOW TO ENTER
*PLEASE NOTE: If you're registering as an individual student, put your HOME address in your personal details and not your SCHOOL'S address! The address you list is where your participation certificate will be posted!*
ONLINE SUBMISSION
(primary school and secondary school, anytime during the competition period)
Teacher/parent - registration completed online (invoice will be emailed within 2 weeks of registration)
Log in to your page.
Enter student details and submit poem(s) (cut and paste or type in poem content direct to the webpage) PLEASE DO NOT UPLOAD POEMS AS ATTACHMENTS AS THAT FUNCTION IS FOR POSTAL ENTRIES ONLY.
Repeat step 3 for every student/individual poem.
PLEASE SEE HERE FOR A DETAILED PDF ON ENTRY INSTRUCTIONS FOR TEACHERS AND PARENTS.
USEFUL TIPS
Have a read of the judges' reports from the previous year. They contain some very helpful advice for teachers and parents alike!
It is recommended for schools to appoint a coordinator for the competition.
Only a teacher/parent can complete the registration form on behalf of the student/child.
Log-in details: username is the email address and a password of your choice.
Log-in details can be given to other teachers/students for poem submission in class/at home.
Log-in as many times as necessary during the competition period.
Teachers can view progress by monitoring the number and content of entries.
Individual entries are accepted if the school is not participating or a child is home schooled. Parent needs to complete the registration form with their contact details. Please indicate 'individual entry' under school name and home postal address under school address.
Invoice for the entry fee will be sent to the registered email address within 2 weeks.
'Participation certificate only' option available for schools where pre-selection of entries has been carried out. Poems under this option will not be sent to judges, students will still receive participation certificate for their efforts.
Please read the Conditions of Entry before entering. Entries accepted: March 1 to June 30, results announced during early September.
Visit: https://www.dorothea.com.au/How-to-Enter-awards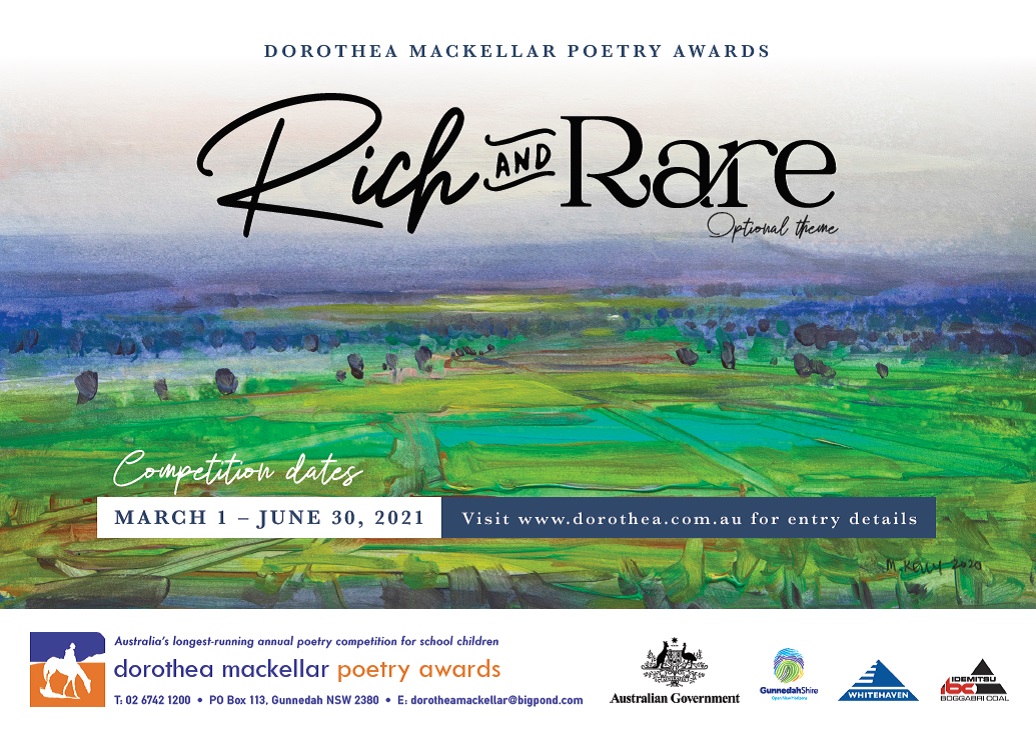 Long COVID: What Is It And What Do We Know About It?
Since the COVID-19 global pandemic was declared over a year ago, medical research has gradually turned its focus on a condition that has been coined 'long COVID' – a term to describe the effects of COVID-19 that can continue for months after the initial acute infection.
Since April 2020, UNSW Sydney medical researchers have been investigating the long-term effects of COVID-19 to develop improved post-COVID-19 clinical care and help guide future health service requirements. This is part of the ADAPT study at the Kirby Institute where researchers have been following patients diagnosed with COVID-19 at regular intervals over a minimum of one year post-diagnosis.
In its most recent report –
published on preprint server medRxiv
and yet to be peer reviewed – the ADAPT team revealed only 80 per cent of patients reported full recovery at eight months. Additionally, there was no significant improvement in symptoms or measures of health-related quality of life between the four- and eight-month assessments.
Professor Gail Matthews from the Kirby Institute, who is one of the lead investigators of the study, said there was no clear definition for long COVID yet, and it was likely to be several different syndromes with different causes.
"Generally, long COVID refers to people who don't recover from the acute COVID-19 infection and go on to have longer-term symptoms. The acute phase of illness can last up to two weeks, but beyond that, you potentially have a post-acute illness, or what is now called long COVID. Most people are tending to use a period for long COVID at around the two to three months mark," Professor Matthews said.
The most common symptoms long COVID sufferers experience are fatigue, shortness of breath, chest pain and brain fog. Professor Matthews notes one systematic meta-analysis describes 55 different symptoms of long COVID.
"It's very hard to come down to a clear definition, and there is no accepted global definition. But most accept the common symptoms being fatigue, shortness of breath, tightness in the chest, racing heart, difficulty concentrating and brain fog.
"There are probably several different syndromes that cause long COVID. In other words, long COVID isn't just one thing. There can be many underlying causes for somebody still being persistently symptomatic three months-plus after infection," she explained.
"The question is, why aren't these people better? Why wouldn't they have recovered as they should have if they had the flu or another viral illness?"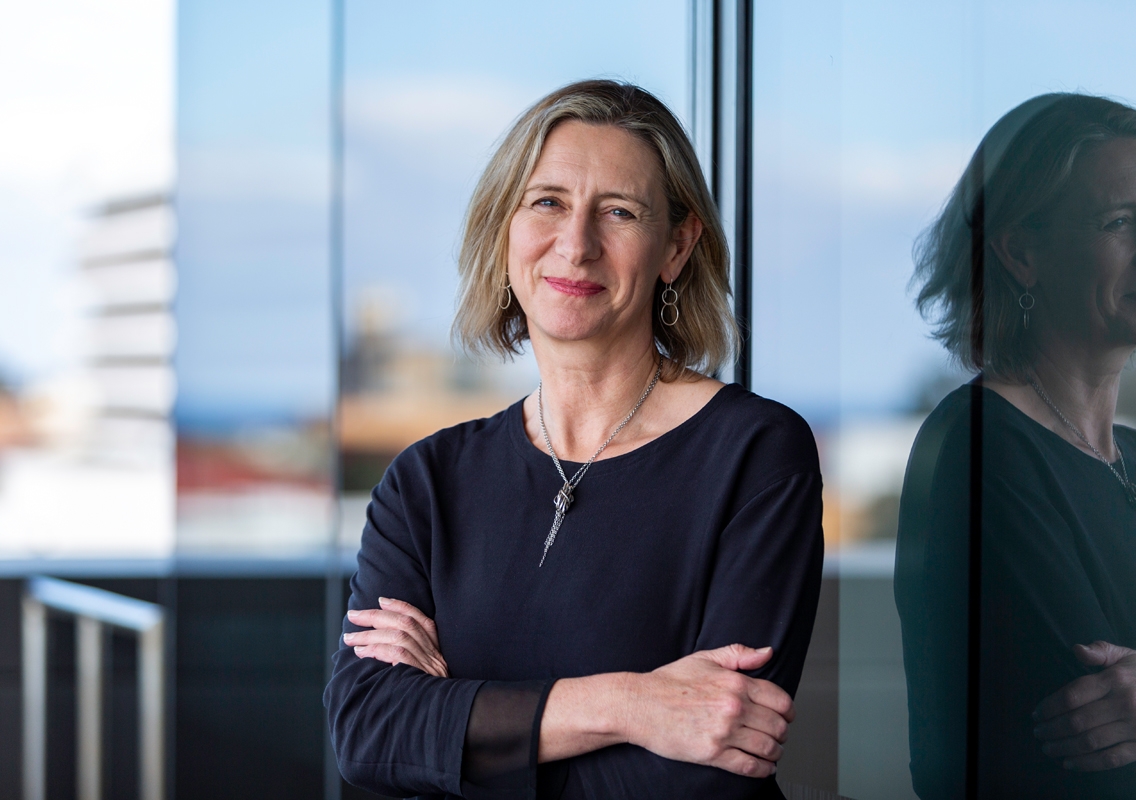 Professor Gail Matthews. Photo: Supplied
Who are the long COVID sufferers?
"People who've been very sick in intensive care on a ventilator for two to three weeks are most likely not going to be fully recovered, even at three months. This can also happen with other infections and we refer to this as post-intensive care syndrome or post-sepsis syndrome. Certainly, some people who have long COVID fall into that bracket."
However, Professor Matthews said, the most interesting thing about long COVID was the number of people who only suffered mild illness, weren't hospitalised, didn't have pneumonia or go to ICU. Yet a large proportion of these people were still not better at 12 weeks after infection.
"The question is, why aren't these people better? Why wouldn't they have recovered as they should have if they had the flu or another viral illness?
"We know from our ADAPT study, that 30 per cent of our group were not better at 12 weeks. What we're concerned about is, by this stage, more people should have recovered by now because it's now after six months post-infection."
She added the syndrome was not limited to elderly patients. The patients participating in the study range from 18 to 80-year-olds with the average being in the mid-40s.
"We really don't understand why fit, young adults are still unwell. In some cases, they have evidence of myocarditis, which is inflammation of the heart. In other cases, we can't find evidence of specific organ damage, but the patient continues to experience intense fatigue, almost like a chronic fatigue type syndrome," explained Professor Matthews.
Women affected twice as often as men
Professor Matthews said there were several theories about why long COVID affected certain individuals. One theory is the SARS-CoV-2 virus (that causes the COVID-19 disease) is very good at triggering an immune response and in some individuals, the immune response is triggered in the wrong way.
"It's almost as though the immune response has been turned up but doesn't turn itself off. So, you have this chronic, aberrant immune response with the body trying to react against something. And that's why people have this ongoing fatigue and viral-type symptoms."
Another theory relates to an auto-immune phenomenon where the COVID-19 virus triggers the autoimmunity, which may also explain why the virus has a female predominance, as women tend to be affected twice as often as men.
"We know that women have a tendency to suffer from autoimmune diseases, so maybe that's the reason why it's common in women. It could be an autoimmune process that is stimulated by the virus," Professor Matthews explained.
"There is also the theory that the virus is still in the body, but deep inside – not an active infectious virus – and that's triggering an ongoing reaction in terms of an immune response."
Does the vaccine reduce long COVID symptoms?
Recent cases have suggested that vaccines has helped reduce long COVID symptoms, but Professor Matthews said that at this stage, it was anecdotal.
"It's a very interesting theory. And certainly, we would all agree that people who have had COVID-19 should be vaccinated because although they've got antibodies, they do start to drop off. Biologically, the theory could go that if there was still some virus hiding in the body, and we triggered the immune system with another dose of vaccine, maybe that would help switch off that aberrant immune, but don't believe we have any evidence to suggest that's the case yet."
Professor Matthews said research would continue at the Kirby Institute, looking at the immunological response of COVID-19 patients and what their cells looked like. They will also collaborate with other institutions including The Peter Doherty Institute for Infection and Immunity, ANU and Deakin University to look at aspects of the cohort and to answer questions about specific areas of their ill-health.
The research team working on the ADAPT study includes Professor Gregory Dore, Dr David Darley, Dr Anthony Byrne, Professor Marshall Plit, Professor Bruce Brew, Professor Anthony D Kelleher, and Professor Gail Matthews. It is being carried out at St Vincent's Hospital.
The study is funded by the Curran Foundation and the St Vincent's Clinic Foundation.
The preprinted article,
'Limited recovery from post-acute sequelae of SARS-CoV-2 (PASC) at eight months in a prospective cohort
' can be viewed
here.
Disrupted Sleep Is Linked To Increased Risk Of Early Death; Particularly In Women
For the first time, a study has shown a clear link between the frequency and duration of unconscious wakefulness during night-time sleep and an increased risk of dying from diseases of the heart and blood vessels, and death from any cause, particularly in women.
The study of 8001 men and women, which is published today (Tuesday) in the European Heart Journal, found that women who experienced unconscious wakefulness most often and for longer periods of time had nearly double the risk of dying from cardiovascular disease during an average of between 6 and 11 years' follow-up, when compared to the risk in general female population. The association was less clear in men, and their risk of cardiovascular death increased by just over a quarter compared to the general male population.
Unconscious wakefulness, also known as cortical arousal, is a normal part of sleep. It occurs spontaneously and is part of the body's ability to respond to potentially dangerous situations, such as noise or breathing becoming obstructed. Pain, limb movements, trauma, temperature and light can also be triggers.
Dominik Linz, associate professor in the cardiology department at Maastricht University Medical Center (The Netherlands), explained: "A common trigger for nocturnal arousals is obstructive sleep apnoea when breathing stops and the arousal system ensures the activation of our body to change our sleep position and to reopen the upper airway. Another cause of arousals can be 'noise pollution' during the night by, for example, night-time aircraft noise. Depending on the strength of the arousal, a person might become consciously aware of the environment, but often that is not the case. Typically, people will feel exhausted and tired in the morning because of their sleep fragmentation but will not be aware of the individual arousals."
Previous research has shown that sleep duration, either too short or too long, is associated with increased risks of death from cardiovascular or other causes. However, until now, it was unknown whether there was also a link with the arousal burden (a combination of the number of arousals and their duration) during a night's sleep and the risk of death.
In a collaboration between a team led by associate professor Mathias Baumert from the School of Electrical and Electronic Engineering at the University of Adelaide (Australia) and Prof. Linz, researchers looked at data from sleep monitors worn overnight by men and women taking part in one of three studies: 2782 men in the Osteoporotic Fractures in Men Sleep Study (MrOS), 424 women in the Study of Osteoporotic Fractures (SOF), and 2221 men and 2574 women in the Sleep Heart Health Study (SHHS). The average ages in the studies were 77, 83 or 64 years, respectively. The participants were followed up over a period of several years, which ranged from an average of six years (SOF) to 11 years (MrOS).
After adjusting for factors that could affect the results such as total sleep duration, age, medical history, body mass index (BMI) and smoking habits, the researchers found that women had an arousal burden that was lower than men. However, those who had an arousal burden that accounted for more than 6.5% of their night's sleep had a greater risk of dying from cardiovascular disease than women with a lower arousal burden: double the risk in SOF and 1.6 times the risk in SHHS. Their risk of dying from all causes was also increased by 1.6 times in SOF and 1.2 times in SHHS.
Taking the women from both studies together, those with an arousal burden of more than 6.5% had a 12.8% risk of dying from cardiovascular disease, nearly double that of women of a similar age in the general population who had a risk of 6.7%. The risk of dying from any cause was 21% among women in the general population, which increased to 31.5% among women in the two studies with an arousal burden of more than 6.5%
Men with an arousal burden accounting for more than 8.5% of their night's sleep had 1.3 times greater risk of dying from cardiovascular disease (MrOS) or any cause (SHHS), compared to men with lower arousal burdens, but findings for increased risk of death from any cause in MrOS or cardiovascular disease in SHHS were not statistically significant.
When the researchers looked at all the men in both studies, those with an arousal burden of more than 8.5% had a risk of 13.4% and 33.7% of dying from cardiovascular disease or any cause, respectively, compared to the risk in the general population of men of similar ages of 9.6% and 28%, respectively.
Prof. Linz said: "It is unclear why there is a difference between men and women in the associations, but there are some potential explanations. The triggers causing an arousal or the body's response to arousal may differ in women compared to men. This may explain the relatively higher risk of cardiovascular death in women. Women and men may have different compensatory mechanisms for coping with the detrimental effects of arousal. Women may have a higher arousal threshold and so this may result in a higher trigger burden in women compared to men."
He said that older age, BMI and the severity of sleep apnoea increase arousal burdens. "While age cannot be changed, BMI and sleep apnoea can be modified and may represent an interesting target to reduce arousal burdens. Whether this will translate into lower risks of dying from cardiovascular disease warrants further study. For me as a physician, a high arousal burden helps to identify patients who may be at higher risk of cardiovascular disease. We need to advise our patients to take care of their sleep and practice good sleep 'hygiene'. Measures to minimise noise pollution during the night, lose weight and treat sleep apnoea could also help to reduce the arousal burden."
Prof. Baumert said: "In order to include assessment of arousal burdens into routine strategies for reducing the risk of cardiovascular disease, we need easily scalable, widely accessible and affordable techniques to estimate the duration and fragmentation of sleep and to detect arousals. Wearable devices for measuring activity and changes in breathing patterns may provide important information."
Limitations of the study include that it was conducted in older, mainly white people and so its findings cannot be extrapolated to other races or younger men and women. The researchers did not consider the possible effect of medications; monitoring of the participants' sleep was conducted on a single night and so does not take account of night-to-night variations. Finally, it can only show there is an association between greater sleep arousal burden and increased risk of death, not that sleep arousals cause the increased risk.
In an accompanying editorial Professor Borja Ibáñez, clinical research director at the Centro Nacional de Investigaciones Cardiovasculares Carlos III, Madrid (Spain), and colleagues, who were not involved in the research, write that a strength of the study is that the arousal burden was measured objectively with sleep monitors, rather than being self-reported by the participants. They point out that disruption of the body's natural circadian rhythm is known to be involved in the development of often undetected fat accumulation in arteries and this could be a possible mechanism for the increase in the risk of cardiovascular problems.
They continue: "Even though many knowledge gaps on the relationship between sleep and CVD [cardiovascular disease] remain to be studied in the coming years, this study provides solid evidence supporting the importance of sleep quality for a better CV health. Further evidence combining comprehensive sleep evaluation with biological sampling and long-term follow-ups will be desirable . . . What remains to be determined is whether an intervention aiming at improving sleep quality is able to reduce the incidence of CV events and mortality. While awaiting these trials, we wish you sweet dreams."
Sobhan Salari Shahrbabaki, Dominik Linz, Simon Hartmann, Susan Redline, Mathias Baumert.
Sleep arousal burden is associated with long-term all-cause and cardiovascular mortality in 8001 community-dwelling older men and women.
European Heart Journal, 2021; DOI:
10.1093/eurheartj/ehab151
Inés García-Lunar, Valentín Fuster, Borja Ibanez.
Good night, sleep tight.
European Heart Journal, 2021; DOI:
10.1093/eurheartj/ehab181
UNSW: Mystery Of Photosynthetic Algae Evolution Finally Solved
An evolutionary mystery that had eluded molecular biologists for decades may never have been solved if it weren't for the COVID-19 pandemic.
"Being stuck at home was a blessing in disguise, as there were no experiments that could be done. We just had our computers and lots of time," says Professor Paul Curmi, a structural biologist and molecular biophysicist with UNSW Sydney.
Prof. Curmi is referring to research published this month in Nature Communications that details the painstaking unravelling and reconstruction of a key protein in a single-celled, photosynthetic organism called a cryptophyte, a type of algae that evolved over a billion years ago.
Up until now, how cryptophytes acquired the proteins used to capture and funnel sunlight to be used by the cell had molecular biologists scratching their heads. They already knew that the protein was part of a sort of antenna that the organism used to convert sunlight into energy. They also knew that the cryptophyte had inherited some antenna components from its photosynthetic ancestors -- red algae, and before that cyanobacteria, one of the earliest lifeforms on earth that are responsible for stromatolites.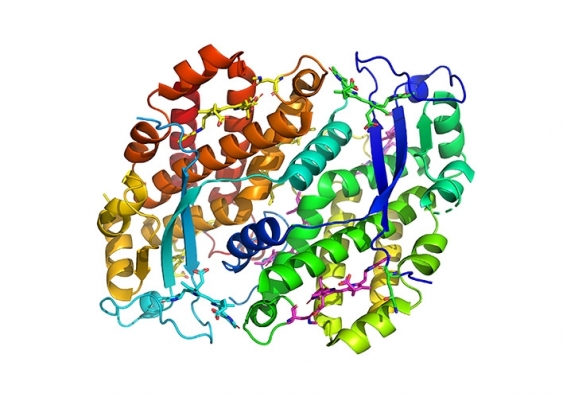 A computer model of the novel protein structure in the cryptophyte's antenna that traps sunlight energy. Picture: UNSW

But how the protein structures fit together in the cryptophyte's own, novel antenna structure remained a mystery -- until Prof. Curmi, PhD student Harry Rathbone and colleagues from University of Queensland and University of British Columbia pored over the electron microscope images of the antenna protein from a progenitor red algal organism made public by Chinese researchers in March 2020.
Unravelling the mystery meant the team could finally tell the story of how this protein had enabled these ancient single-celled organisms to thrive in the most inhospitable conditions -- metres under water with very little direct sunlight to convert into energy.
Prof. Curmi says the major implications of the work are for evolutionary biology.
"We provide a direct link between two very different antenna systems and open the door for discovering exactly how one system evolved into a different system -- where both appear to be very efficient in capturing light," he says.
"Photosynthetic algae have many different antenna systems which have the property of being able to capture every available light photon and transferring it to a photosystem protein that converts the light energy to chemical energy."
By working to understand the algal systems, the scientists hope to uncover the fundamental physical principles that underlie the exquisite photon efficiency of these photosynthetic systems. Prof. Curmi says these may one day have application in optical devices including solar energy systems.
To better appreciate the significance of the protein discovery, it helps to understand the very strange world of single-celled organisms which take the adage "you are what you eat" to a new level.
As study lead author, PhD student Harry Rathbone explains, when a single-celled organism swallows another, it can enter a relationship of endosymbiosis, where one organism lives inside the other and the two become inseparable.
"Often with algae, they'll go and find some lunch -- another alga -- and they'll decide not to digest it. They'll keep it to do its bidding, essentially," Mr Rathbone says. "And those new organisms can be swallowed by other organisms in the same way, sort of like a matryoshka doll."
In fact, this is likely what happened when about one and a half billion years ago, a cyanobacterium was swallowed by another single-celled organism. The cyanobacteria already had a sophisticated antenna of proteins that trapped every photon of light. But instead of digesting the cyanobacterium, the host organism effectively stripped it for parts -- retaining the antenna protein structure that the new organism -- the red algae -- used for energy.
And when another organism swallowed a red alga to become the first cryptophyte, it was a similar story. Except this time the antenna was brought to the other side of the membrane of the host organism and completely remoulded into new protein shapes that were equally as efficient at trapping sunlight photons.
As Prof. Curmi explains, these were the first tiny steps towards the evolution of modern plants and other photosynthetic organisms such as seaweeds.
"In going from cyanobacteria that are photosynthetic, to everything else on the planet that is photosynthetic, some ancient ancestor gobbled up a cyanobacteria which then became the cell's chloroplast that converts sunlight into chemical energy.
"And the deal between the organisms is sort of like, I'll keep you safe as long as you do photosynthesis and give me energy."
One of the collaborators on this project, Dr Beverley Green, Professor Emerita with the University of British Columbia's Department of Botany says Prof. Curmi was able to make the discovery by approaching the problem from a different angle.
"Paul's novel approach was to search for ancestral proteins on the basis of shape rather than similarity in amino acid sequence," she says.
"By searching the 3D structures of two red algal multi-protein complexes for segments of protein that folded in the same way as the cryptophyte protein, he was able to find the missing puzzle piece."
Harry W. Rathbone, Katharine A. Michie, Michael J. Landsberg, Beverley R. Green, Paul M. G. Curmi.
Scaffolding proteins guide the evolution of algal light harvesting antennas
. Nature Communications, 2021; 12 (1) DOI:
10.1038/s41467-021-22128-w
NSW Government Accelerates Assessment Of Warehouses And Data Centres
Planning approvals for data centres and warehouses will be assessed under a new accelerated pathway to help stimulate the State's post-pandemic economic recovery.
Minister for Planning and Public Spaces Rob Stokes said the NSW Government had seized upon the opportunity to quicken the approval processes for warehouses and data storage facilities by lowering the threshold for them to be assessed as State Significant Development(SSD).
For the next two years, the threshold for warehouses to be assessed as SSD will be lowered from $50 million to $30 million.
"During the pandemic, there has been a noticeable shift closer towards e-commerce, remote working and cloud storage which has led to an increase in data centres and warehouses," Mr Stokes said.
"These are great for stimulating the economy – they're simple to build, simple to assess and create a high number of direct and indirect jobs.
"Data centres and warehouses represent a $4.9 billion pipeline of projects so by lowering the threshold to assess more of them as State Significant Development, we are pushing them through the planning system more quickly."
Mr Stokes said that in addition to changing the threshold, the number of planning assessment officers would be boosted to help manage the demand.
The NSW Government also announced last week that smaller data centres could now be set up as complying development, subject to strict conditions.
"This means we're making it easier to build small-scale data centres without lengthy planning approvals while providing a swifter pathway for large scale ones," Mr Stokes said.
The changes to the SSD assessment pathway are part of the NSW Government's Planning Reform Action Plan announced last year.
They will be in effect until 31 May 2023.
Inaugural David Cooper Lecture: Dr Anthony Fauci
Last week, thousands tuned in online to hear guest speaker Dr Anthony Fauci, the director of the National Institute of Allergy and Infectious Diseases at the US National Institutes of Health.
ABC's Coronacast co-host Tegan Taylor chaired the inaugural David Cooper Lecture at UNSW Sydney, kicking it off by asking Dr Fauci how the American COVID-19 experience compares to the Australian situation. Dr Fauci also shared fascinating insights into the HIV/AIDS epidemic in the 80s, the global response to COVID-19 and the politics of anti-vaxxers.
"If you look at the United States, we have 50 separate states and territories. We had an inconsistent response, which allowed us, unfortunately, to do worse than essentially any other country. We now have over 555,000 deaths. And as of this past weekend, we had up to 80,000 new infections. So, it's a complicated situation. Australia, I believe, is one of the better countries in the entire world with how you responded.
"You had the capability and uniformity of your citizens, so when you shut down, you shut down very effectively. And I'm sure not everybody in Australia was excited about having to shut things down. But you did it in a way, which was really quite uniform. But importantly, effective," said Dr Fauci.
"One of the difficulties that we experienced last year, during the height of what was going on, is that I had to – and it was very painful to do, but I had to do it – come out and essentially contradict what the President was saying, which is a very difficult thing to do," said Dr Fauci.
"It led to some obvious strain and stress between us, which even now after the former president is no longer in office, he still talks about it, which is unfortunate." Dr Fauci noted that under the new Biden administration, the fight against COVID-19 is now being driven by science and facts.
During the lecture, he discussed the issues surrounding individuals refusing to accept the vaccination and what the reasons are behind this mentality.
"It really is a complication of an anti-science atmosphere that has evolved, again, with a certain type of political persuasion that 'scientists don't know what they're talking about. A lot of this is fake news. A lot of it doesn't exist'. To say things like that, when you have a terrible pandemic, is almost inexplicable.
"But unfortunately, it's happening. One of the more difficult aspects of this entire endeavour here is that it has occurred in a situation of very intense divisiveness in our country. And we're not just seeing this in the United States, we're seeing some of this in the European Union as well," said Dr Fauci.
In the 1980s, Dr Fauci was involved in the US response to HIV/AIDS, and it was during this time he met Professor David Cooper AC, the inaugural director of UNSW Sydney's Kirby Institute, and for who this lecture is named. He spoke of the approach he and Professor Cooper took in their respective countries during the HIV epidemic. He stressed the importance of the gay community, sex workers and injecting drug users having a voice and being part of the decisions that were being made that were directly affecting them.
Ms Taylor asked whether this approach would work for COVID-19 and those who are still not convinced vaccinations are safe or beneficial.
Dr Fauci said he and Professor Cooper shared the same attitude towards reaching out to the community during the HIV/AIDS epidemic because those affected were essentially pushing back against the scientific and regulatory establishment.
The community felt they were not given a voice and didn't have a say in what was directly affecting them in the design of clinical trials. It was taking years to make decisions about drugs when at that time, they had a lifespan measured in a year or less.
He said, while the community were being iconoclastic, it wasn't a political difference. It was a difference in saying, 'Listen to us because we feel we should have a voice in what is being implemented'.
"So, when I extended myself, to them, and said, 'Let me listen to what you have to say', what they had to say made absolute sense. I said to myself, if I were in their shoes, I would be doing exactly what they're doing," explained Dr Fauci.
"That is an entirely different situation, from someone that tells you that this is all a hoax and it's fake news. There's a big difference there. So, although I would love to, and do extend myself, with a substantial investment of time to advise people to get vaccinated, the hardcore ones that don't want to for political reasons, I don't think I could change their mind.
"We have a very important situation in our country with minorities because they are justifiably somewhat sceptical about anything the government does, because of the way they have been treated. So, the way we try and approach this is, we totally respect their scepticism and say, let's get together and try to work our way through this."
Honouring the memory of Scientia Professor David Cooper
Scientia Professor Vlado Perkovic, Dean of UNSW Medicine & Health, said it was a privilege to host Dr Fauci at UNSW for the inaugural David Cooper lecture.
"Dr Fauci is a key architect of the HIV/AIDS program PEPFAR, an initiative that has saved over 18 million lives, as well as a leader in the fight against COVID-19. This lecture is to honour the memory of Scientia Professor David Cooper, who also dedicated his work to the prevention, treatment and cure of HIV."  
Professor Anthony Kelleher, Director of the Kirby Institute, said he was thrilled the Institute was able to host the inaugural David Cooper Lecture online, allowing thousands to access this important event. 
"These are strange, new times that we are working in, but a silver lining perhaps has been the realisation of how relationships and collaborations can continue through online technologies. This lecture with Dr Fauci has been a prime example of that," said Professor Kelleher.
The inaugural David Cooper Lecture honours the legacy of the Kirby Institute's founding director Professor David Cooper, who passed away in 2018. He was an internationally renowned scientist and HIV clinician.
The full lecture may be viewed below.
Flagship Strategy To Support NSW Veterans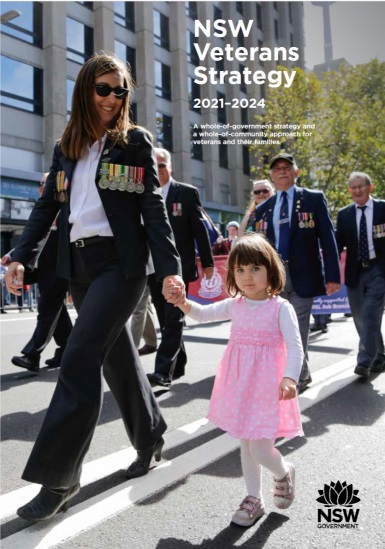 The service and sacrifices of veterans and their transition from military to civilian life are in focus with the NSW Government launching the State's first whole-of-government strategy, developed using insights and expertise from ex-serving personnel and their families.
Minister for Veterans Geoff Lee said the NSW Government Veterans Strategy aims to improve existing support services and identify new initiatives.
"We worked with the veteran community to develop programs that reflect their interests, eliminate barriers and support a fulfilling life post-service," Mr Lee said.
"NSW is home to more than 200,000 former Australian Defence Force personnel; a diverse group of men and women who served our country.
"Their experiences are at the core of this flagship strategy, thanks to the valuable input provided by the veteran community and their families."
In addition to focus groups, more than 2,000 individual veterans, reservists, family members and supporters gave their input via an online survey.
By harnessing a whole-of-government approach, four key areas were identified to help achieve veteran wellbeing: recognition and commemoration, education and employment, community and volunteering, and support.
Parliamentary Secretary for Veterans James Griffin said the Strategy will help veterans to continue developing their skills and participate fully in society.
"The Strategy will guide education and employment outcomes, create social connections, and target services in health, wellbeing and housing," Mr Griffin said.
The landmark strategy – endorsed by RSL NSW, Legacy NSW and the Australian War Widows NSW – includes initiatives such as the Premier's Anzac Memorial Scholarship, the National Centre for Veterans' Healthcare and funding for Veteran Sports Australia.
World-Class Equine Training Academy In Scone
The NSW Government today announced the Upper Hunter will cement itself as the equine capital of the nation with the former TAFE site at 2 Flemington Drive to become a world-class equine training centre delivered by Racing NSW.
Deputy Premier John Barilaro said Racing NSW will develop a state-of-the-art equine industry training academy that will significantly expand its current use as an educational facility.
"The development of this equine training centre will see the Upper Hunter community have access to the very best of what the thoroughbred racing industry has to offer," Mr Barilaro said.
"The thoroughbred racing industry generates a $3.6 billion economic benefit to NSW and sustains 27,600 full time equivalent jobs across the state so this is a major boost for local employment now, and for generations to come.
"The Upper Hunter will have the best of both worlds, with a world-class equine training centre in Scone and state-of-the-art learning facilities including the Connected Learning Centre in Scone and the Muswellbrook TAFE."
Minister for Skills and Tertiary Education Geoff Lee said Racing NSW's investment in the Flemington Drive site will elevate equine training to a world-class standard.
"The community and local industry will benefit from specialised equine courses delivered by Racing NSW for local jobs such as stablehands, trainers, trackwork riders and jockeys," Mr Lee said.
"It is the NSW Government's priority to deliver the training industry demands and who better to lead the charge than the nation's leading thoroughbred racing body."
Racing NSW Chief Executive Peter V'landys said Racing NSW will offer extensive courses for the thoroughbred racing industry and other trades.
"We're committed to working with TAFE NSW and the local community to ensure the training needs of the local community are being met for all trades," Mr V'landys said.
TAFE NSW will lease back parts of the site for up to three years at nil cost and has committed to the continued delivery of equine training in the Scone community beyond 2024, as required.
Mad Max Prequel Furiosa To Be Filmed In NSW
The long-awaited prequel to George Miller's Academy Award Winning Mad Max: Fury Road is set to be filmed in NSW, and expected to become the biggest film ever to be made in Australia.
Furiosa stars Chris Hemsworth, Anya Taylor-Joy and Yahya Abdul Mateen II, and will become the largest production to ever be filmed in NSW when filming begins in June 2021.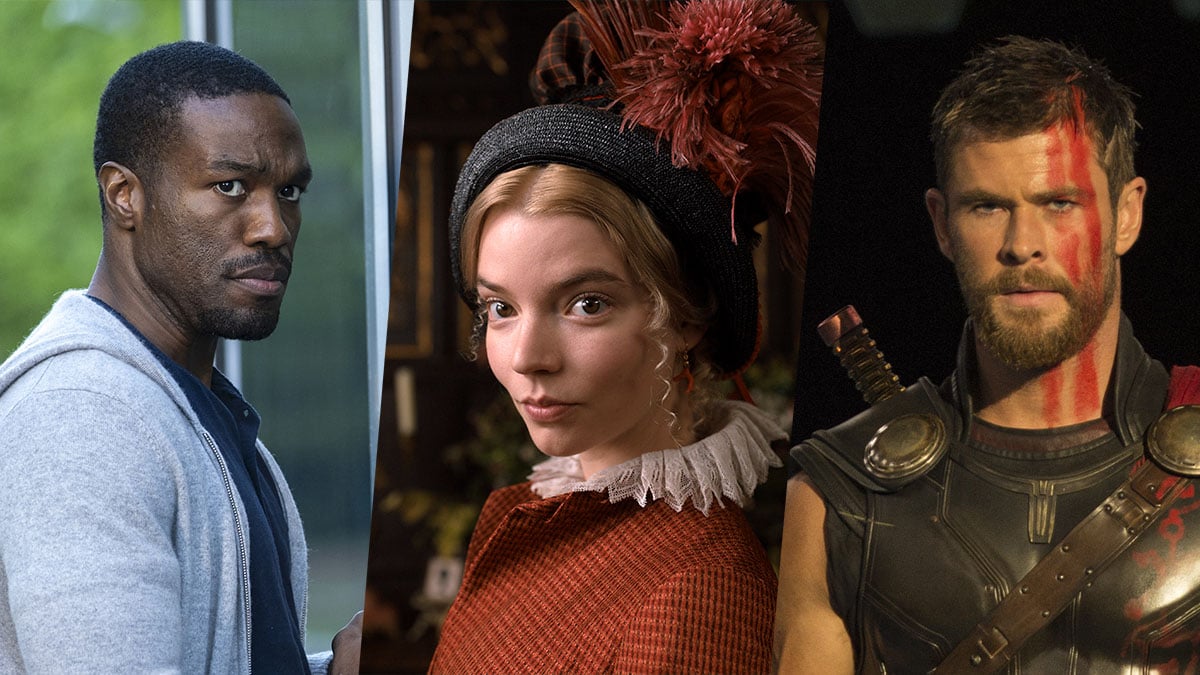 Premier Gladys Berejiklian said securing the production of Furiosa in NSW was an important win for the state and our film industry.
"This is great news for NSW – Furiosa is expected to support more than 850 local jobs and bring in around $350 million into the NSW economy," Ms Berejiklian said.
"NSW will be home to this major production providing a boost to the economy across the state with filming to take place in a number of locations including in Western Sydney and regional NSW."
Treasurer Dominic Perrottet said the production confirmed NSW is the Premier film-making destination in Australia.
"There is no better place to make an international blockbuster than here in NSW. We employ 56% of the Australian screen industry and we're open for business," Mr Perrottet said.
"It's showtime in NSW and that means jobs not just for the arts, but right across the trades, hospitality and transport sectors as well."
Federal Communications Minister Paul Fletcher said securing the production was a significant win for Australia's expanding screen industry.
"We are experiencing a boom in large scale global productions coming to film in Australia," said Minister Fletcher.
"The Australian Government has a clear focus on supporting the Australian screen sector to seize this opportunity."
Minister for the Arts, Don Harwin said attracting Furiosa to NSW was a momentous moment for the local screen industry, which has seen a recent boom in blockbuster productions.
"Everything about Furiosa is as thrilling as it sounds, and I know this major production will further cement NSW's place as an extremely competitive film production powerhouse, for delivering high-end international productions," Mr Harwin said.
"I am thrilled Furiosa will call NSW home thanks to the support of the NSW Government's Made in NSW fund."
Director Dr George Miller said it was great to see the Mad Max franchise return to Australia.
"We are entirely grateful to the Berejiklian Government and for the advice and help extended to us by Graeme Mason, CEO of Screen Australia and Grainne Brunsdon, Head of Screen NSW. The support of the Australian and NSW governments were pivotal. They made it possible for the film to be greenlit, shot in Australia and for the production to be based in our home state," Dr Miller said.
The NSW Government's $175 million Made in NSW fund and PDV Rebate and the Australian Government's 40% Producer Offset helped to secure the production for NSW.
Australia's Outback Radio Telescope Discovers Dense Star
Astronomers have discovered a pulsar -- a dense and rapidly spinning neutron star sending radio waves into the cosmos -- using a low-frequency radio telescope in outback Australia.
The pulsar was detected with the Murchison Widefield Array (MWA) telescope, in Western Australia's remote Mid West region.
It's the first time scientists have discovered a pulsar with the MWA but they believe it will be the first of many.
The finding is a sign of things to come from the multi-billion-dollar Square Kilometre Array (SKA) telescope. The MWA is a precursor telescope for the SKA.
Nick Swainston, a PhD student at the Curtin University node of the International Centre for Radio Astronomy Research (ICRAR), made the discovery while processing data collected as part of an ongoing pulsar survey.
"Pulsars are born as a result of supernovae -- when a massive star explodes and dies, it can leave behind a collapsed core known as a neutron star," he said.
"They're about one and a half times the mass of the Sun, but all squeezed within only 20 kilometres, and they have ultra-strong magnetic fields."
Mr Swainston said pulsars spin rapidly and emit electromagnetic radiation from their magnetic poles.
"Every time that emission sweeps across our line of sight, we see a pulse -- that's why we call them pulsars," he said. "You can imagine it like a giant cosmic lighthouse."
ICRAR-Curtin astronomer Dr Ramesh Bhat said the newly discovered pulsar is located more than 3000 light-years from Earth and spins about once every second.
"That's incredibly fast compared to regular stars and planets," he said. "But in the world of pulsars, it's pretty normal."
Dr Bhat said the finding was made using about one per cent of the large volume of data collected for the pulsar survey.
"We've only scratched the surface," he said. "When we do this project at full-scale, we should find hundreds of pulsars in the coming years."
Pulsars are used by astronomers for several applications including testing the laws of physics under extreme conditions.
"A spoonful of material from a neutron star would weigh millions of tonnes," Dr Bhat said.
"Their magnetic fields are some of the strongest in the Universe -- about 1000 billion times stronger than that we have on Earth."
"So we can use them to do physics that we can't do in any of the Earth-based laboratories."
Finding pulsars and using them for extreme physics is also a key science driver for the SKA telescope.
MWA Director Professor Steven Tingay said the discovery hints at a large population of pulsars awaiting discovery in the Southern Hemisphere.
"This finding is really exciting because the data processing is incredibly challenging, and the results show the potential for us to discover many more pulsars with the MWA and the low-frequency part of the SKA."
"The study of pulsars is one of the headline areas of science for the multi-billion-dollar SKA, so it is great that our team is at the forefront of this work," he said.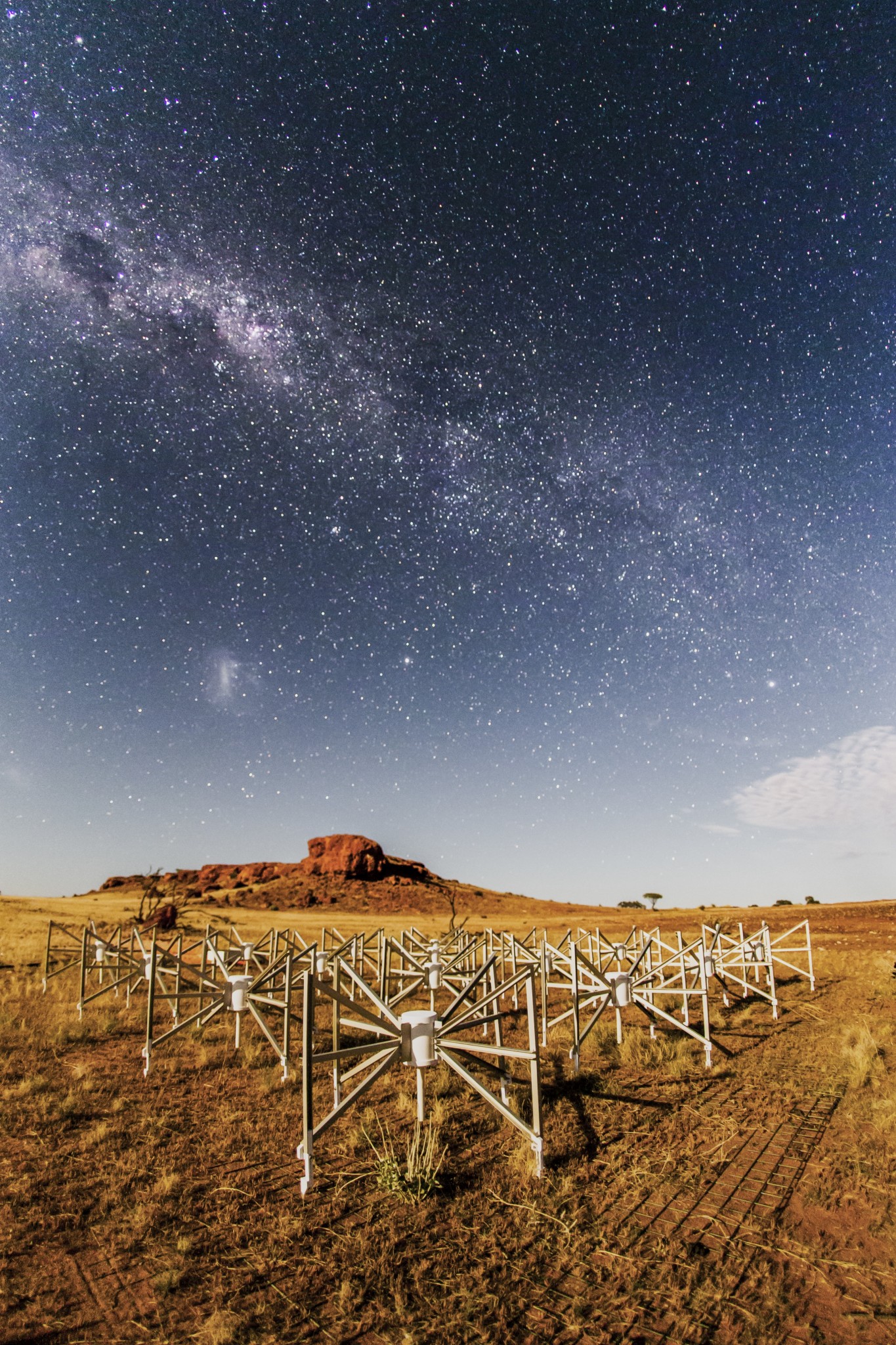 Tile 107, or "the Outlier" as it is known, is one of 256 tiles of the MWA located 1.5km from the core of the telescope. The MWA is a precursor instrument to the SKA. Photographed by Pete Wheeler, ICRAR

N. A. Swainston, N. D. R. Bhat, M. Sokolowski, S. J. McSweeney, S. Kudale, S. Dai, K. R. Smith, I. S. Morrison, R. M. Shannon, W. van Straten, M. Xue, S. M. Ord, S. E. Tremblay, B. W. Meyers, A. Williams, G. Sleap, M. Johnston-Hollitt, D. L. Kaplan, S. J. Tingay, R. B. Wayth.
Discovery of a Steep-spectrum Low-luminosity Pulsar with the Murchison Widefield Array.
The Astrophysical Journal Letters, 2021; 911 (2): L26 DOI:
10.3847/2041-8213/abec7b
Disclaimer: These articles are not intended to provide medical advice, diagnosis or treatment. Views expressed here do not necessarily reflect those of Pittwater Online News or its staff.