Inbox and Environment News: Issue 481
January 31 - February 6, 2021: Issue 481
Time Of Burran
Gadalung Marool (hot and dry) January - March
The behaviour of the male kangaroos becomes quite aggressive in this season, and it is a sign that the eating of meat is forbidden during this time. This is a health factor; because of the heat of the day meat does not keep, and the likelihood of food poisoning is apparent. The blooming of the Weetjellan (Acacia implexa) is an important sign that fires must not be lit unless they are well away from bushland and on sand only, and that there will be violent storms and heavy rain, so camping near creeks and rivers is not recommended.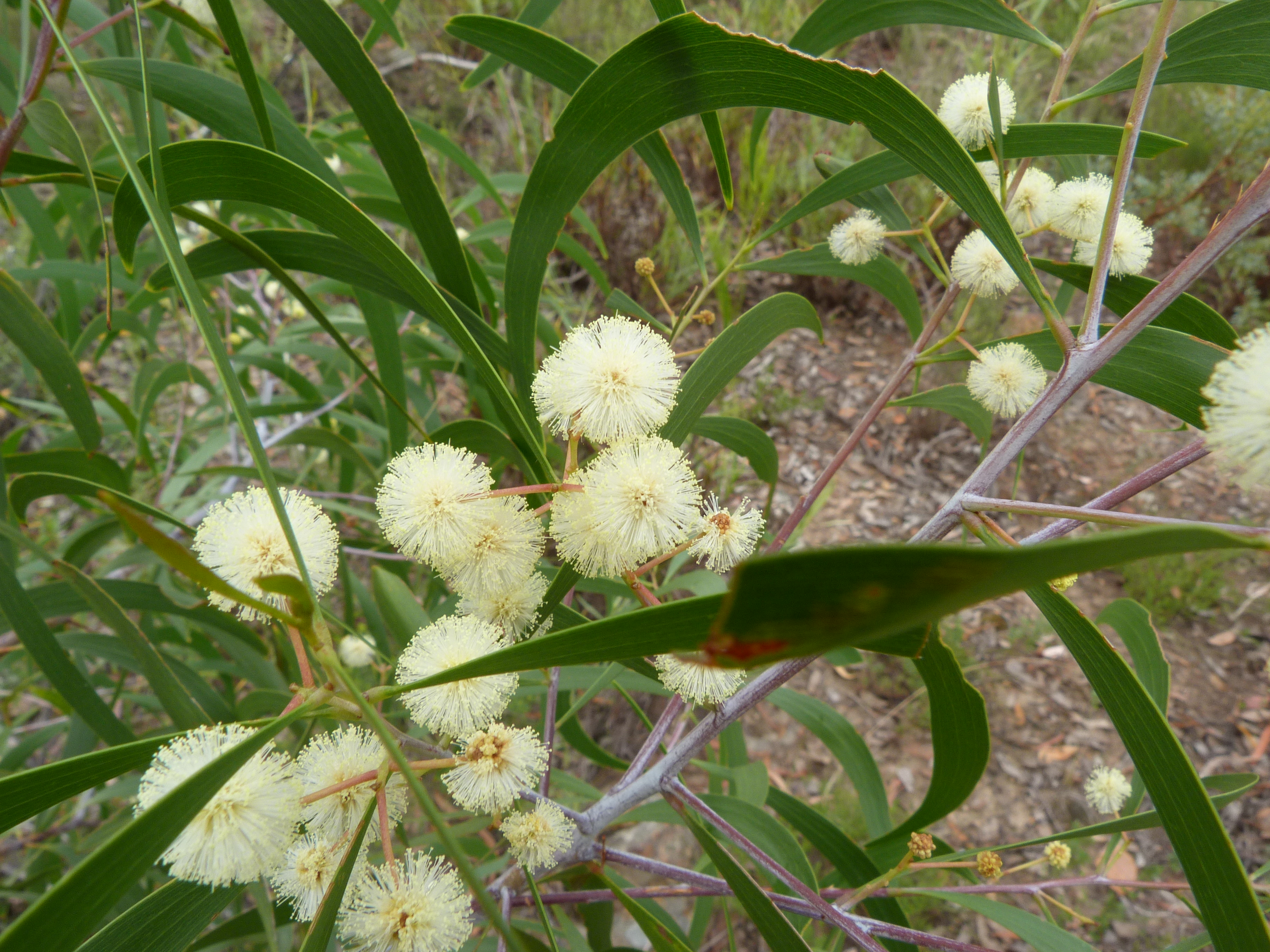 Acacia implexa, commonly known as lightwood or hickory wattle, is a fast-growing Australian tree, the timber of which was used for furniture making. The wood is prized for its finish and strength. The foliage was used to make pulp and dye cloth. The Ngunnawal people of the ACT used the bark to make rope, string, medicine and for fish poison, the timber for tools, and the seeds to make flour.
It is widespread in eastern Australia from central coastal Queensland to southern Victoria, with outlying populations on the Atherton Tableland in northern Queensland and Tasmania's King Island. The tree is commonly found on fertile plains and in hilly country it is usually part of open forest communities and grows in shallow drier sandy and clay soils.
Acacia implexa flowers - photo by Donald Hobern.
World Wetlands Day 2021:
Wetlands And Water
Tuesday February 2nd, 2021 is World Wetlands Day. This year's theme of 'Wetlands and Water' shines a spotlight on wetlands as a source of freshwater and encourages actions to restore them and stop their loss. Our area has many freshwater creeks that provide a source of drinking water and breeding grounds for resident wildlife, particularly in the Warriewood Valley and McCarrs Creek ecosystem.
We are facing a growing freshwater crisis that threatens people and our planet. We use more freshwater than nature can replenish, and we are destroying the ecosystem that water and all life depend on most – Wetlands.
The 2021 campaign highlights the contribution of wetlands to the quantity and quality of freshwater on our planet. Water and wetlands are connected in an inseparable co-existence that is vital to life, our wellbeing and the health of our planet.
In Issue 480 an article run here stated Wetlands Have Saved Australia $27 Billion In Storm Damage Over The Past Five Decades - so worth taking care of ours, now and every day whether a creek leading into a lagoon or the beautiful mangroves or seaweed beds that thrive around the Pittwater Estuary.
World Wetlands Day
2 February each year is World Wetlands Day to raise global awareness about the vital role of wetlands for people and our planet. This day also marks the date of the adoption of the Convention on Wetlands on 2 February 1971, in the Iranian city of Ramsar on the shores of the Caspian Sea.
Wetlands
Wetlands are land areas that are saturated or flooded with water either permanently or seasonally. Inland wetlands include marshes, ponds, lakes, fens, rivers, floodplains, and swamps. Coastal wetlands include saltwater marshes, estuaries, mangroves, lagoons and even coral reefs. Fishponds, rice paddies, and saltpans are human-made wetlands.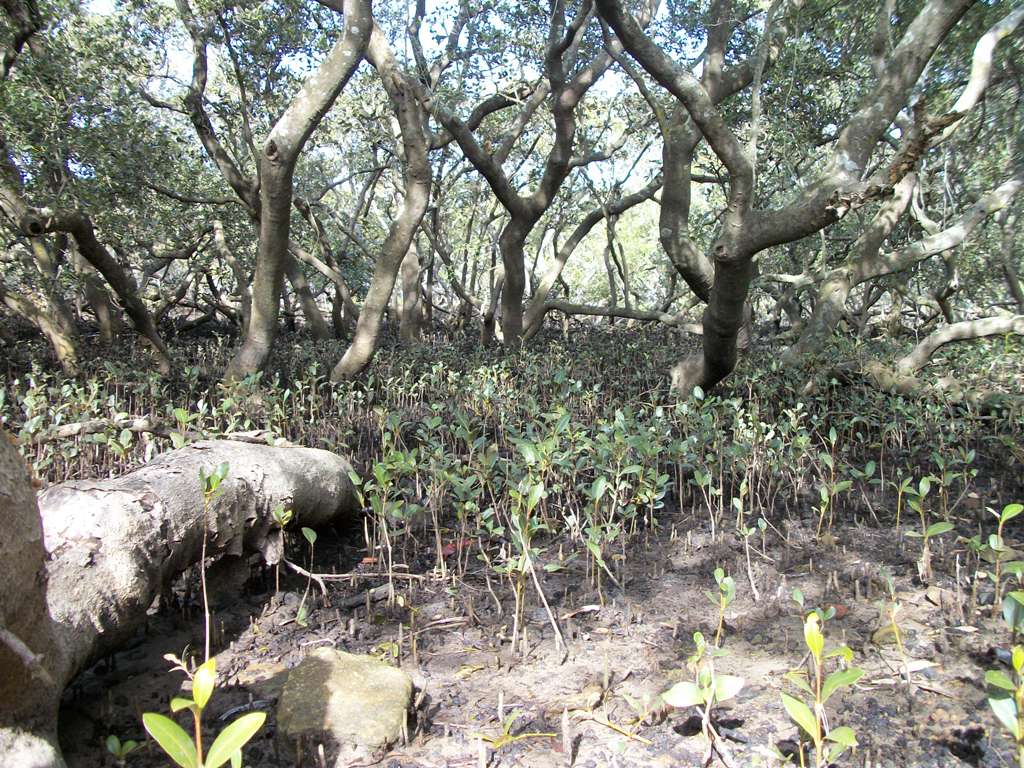 Flight2Light 2021
Bush Blitz, is partnering with the Australasian Dark Sky Alliance to raise awareness of the impacts of light pollution on the night time environment.
The Flight2Light event aims to educate Australians
about light pollution,
the impact it has on wildlife and
the simple ways they can reduce light pollution.
You can get involved in Flight2Light from the 6th-19th Feb 2021
Check back at Bush Blitz for information about how to register to take part in this nation wide event, receive a participation certificate and the satisfaction of helping our environment.
The Sydney Edible Garden Trail Gets Physical In 2021
The Sydney Edible Garden Trail is an event aimed at encouraging and inspiring edible gardeners in street gardens, home gardens and public spaces across Sydney.
Backyard growers, school and community gardens, large and small, will be opening their gardens to the public during the weekend of March 20 and 21, 2021, to celebrate the myriad of ways that Sydney residents are creating food security, saving money and the environment, while enjoying the health benefits of home-grown fruit and vegetables.
Costa Georgiadis of ABC Gardening Australia is on board with live feeds from the number of gardens in the lead up to the main event.
We're on the lookout for private, community and school gardens to register as part of the trail. Gardens can register directly on our website up until 31 January 2021.
Check out some of the gardens already on board the trail - https://sydneyediblegardentrail.com/gardens/
The Trail will be showcasing sustainable practices such as mulching for water conservation, recycling and composting to increase soil fertility and reduce landfill, planting to encourage bees, home food production to increase food security, and organic growing techniques to reduce chemical use.
The Trail will be held over 2 weekends:
27-28 February 2021 - A virtual event. Costa Georgiadis, of ABC Gardening Australia will be hosting live feeds from a number of gardens for this virtual event.
20-21 March 2021 - A physical self-guided trail with backyard growers, school and community gardens, large and small, opening their gardens to the public.
The Trail is a ticketed event with profits going back into the community in the form of grants to local schools and community groups to support edible gardens. We believe this is a great way to grow and invest in sustainable communities. To see some of the grant recipients from our 2020 event please go to our website: https://sydneyediblegardentrail.com/2020-grant-recipients/
For more info on the background to the event, ticket prices and garden registration, please visit our website: www.sydneyediblegardentrail.com.
Costa and the Team - image supplied
Surfers For Climate
A sea-roots movement dedicated to mobilising and empowering surfers for continuous and positive climate action.
Surfers for Climate are coming together in lineups around the world to be the change we want to see.
With roughly 35 million surfers across the globe, our united tribe has a powerful voice.
Add yours to the conversation by signing up here.
Surfers for Climate will keep you informed, involved and active on both the local and global issues and solutions around the climate crisis via our allies hub.
Help us prevent our favourite spots from becoming fading stories of waves we used to surf.
Together we can protect our oceans and keep them thriving for future generations to create lifelong memories of their own.
Ross River Fever In Pittwater: What You Can Do To Beat Those Mosquitoes
Recent damp and humid weather is bringing out the mozzies, LOTS of mozzies - a reminder that Ross River Fever and Barmah Forest virus are now in our area and there are a few tips you can follow to keep you and your family safe:
1. It is important that if you're spending a lot of time outdoors in these areas, especially close to wetlands and bush land areas at dawn and dusk when mosquitoes are most active, that you take action to reduce the risk of being bitten. Cover up with long sleeved shirts and long pants and apply an insect repellent. Choose a repellent that contains either DEET (diethlytoluamide), picaridin, or oil of lemon eucalyptus. Apply it to all exposed skin to ensure there is a thin even coat – a dab "here and there" doesn't provide adequate protection.
2. You can also reduce the incidences of mosquitoes breeding by removing any shallow dishes of water or, if you have these out to feed wildlife and birds, regularly change the water so the stagnant water climate for them to breed is removed. Outbreaks can occur when local conditions of rainfall, tides and temperature promote mosquito breeding, so if we have rain followed by a warm day, check any receptacles in your garden and make sure they are emptied of water.
3. It is also a good idea to ensure you're not being bitten while asleep - repair any flyscreens that are damaged, or install them where absent. There are also a range of plants you can incorporate into your garden that repel mosquitoes and attract mosquito eating insects, such as dragonflies, or birds, possums, frogs and bats that will also reduce their numbers by eating them.
4. Similarly, if you're out and about in our wetland areas not chasing off or disturbing the wildlife that lives there, such as turtles or ducks, with ducklings just a few days old known to eat mosquitoes, will help. They eat them - we need this wildlife.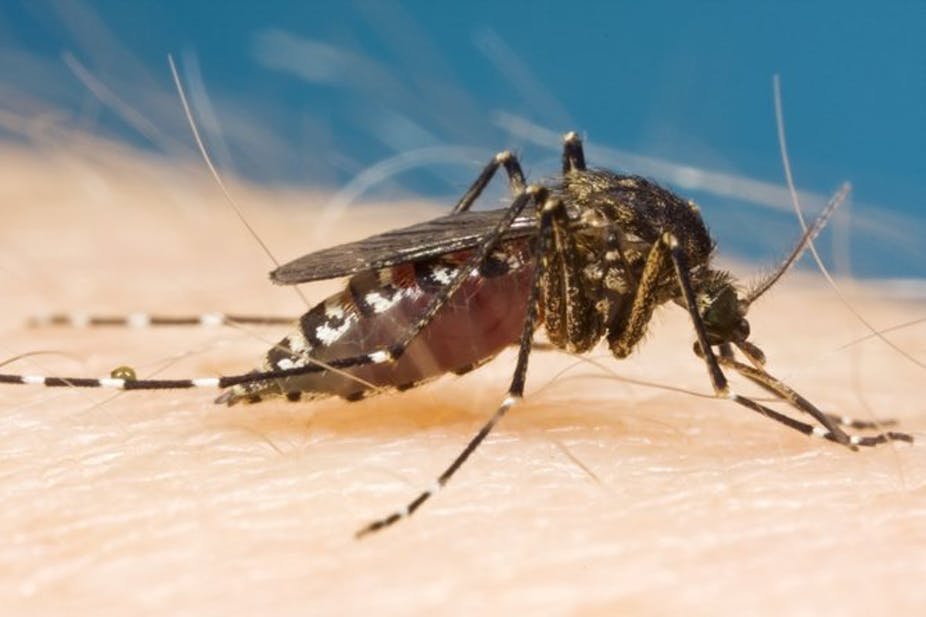 The saltmarsh mosquito, Aedes vigilax, transmits Ross River virus in many coastal regions of Australia. Photo: Mr Stephen Doggett (Medical Entomology, Pathology West - ICPMR Westmead)
Discussion On February 11, 2021: Environmental Issues On Our Northern Beaches
Right now, climate damage and habitat destruction are putting our coasts and communities at risk. From sea level rise and coastal erosion, to land clearing and unsustainable development, our beautiful region faces a number of environmental challenges.
That's why we're bringing your local federal Member of Parliament and other experts together to discuss the environmental issues facing Sydney's Northern Beaches – and how together, we can keep our coasts and communities healthy for generations to come. Will you join us?
What: Healthy coasts, healthy communities: an online panel discussion
When: Thursday 11 February, from 7-8pm AEDT
Where: Online on Zoom. RSVP for the link.
Join our stellar lineup of speakers, including:
Layne Beachley AO – 7-time world champion surfer and environmental campaigner
Dr Vanessa Pirotta – wildlife scientist and science communicator
Jason Falinski MP – federal member for Mackellar
Plus Lynne Malcolm – ABC presenter and former host of All in the Mind podcast – as our MC for the night.
Once you've RSVP'd to the event you'll have an opportunity to submit a question to any of the panel speakers. With such a wealth of knowledge and expertise behind them, we're sure you'll have lots to ask!
Hosted by the Australian Conservation Foundation
Upcoming Activities For Friends Of Narrabeen Lagoon Catchment:

Sun 21 February 2021: 7.30 am Walk & Weed along the Narrabeen Lagoon catchment transverse walk.
Start at Oxford Falls walk for 3 1/2 hours, weed for 30min, continue 30min walk and car pool back to start.
Bring gloves and long handled screwdriver if available.
Walk grade: medium.
Bookings essential. Conny 0432 643 295
https://www.narrabeenlagoon.org.au/
Friends of Narrabeen Lagoon Catchment are pleased to announce the next forum will be held on 22 Feb 2021 at 7 pm .
Presenter: Jayden Walsh
Jayden is a keen observer of nature and has some stunning photographs and information to share.
The focus will be on wildlife that lives near the Narrabeen Lagoon and that, if you are fortunate, you may see when on the Narrabeen Lagoon walkway.
For details on how to book for this event are on the website. At: https://www.narrabeenlagoon.org.au/Forums/forums.htm
Bushcare In Pittwater
For further information or to confirm the meeting details for below groups, please contact Council's Bushcare Officer on 9970 1367
BUSHCARE SCHEDULES
Where we work Which day What time
Avalon
Angophora Reserve 3rd Sunday 8:30 - 11:30am
Avalon Dunes 1st Sunday 8:30 - 11:30am
Avalon Golf Course 2nd Wednesday 3 - 5:30pm
Careel Creek 4th Saturday 8:30 - 11:30am
Toongari Reserve 3rd Saturday 9 - 12noon (8 - 11am in summer)
Bangalley Headland 2nd Sunday 9 to 12noon
Bayview
Winnererremy Bay 4th Sunday 9 to 12noon
Bilgola
North Bilgola Beach 3rd Monday 9 - 12noon
Algona Reserve 1st Saturday 9 - 12noon
Plateau Park 1st Friday 8:30 - 11:30am
Church Point
Browns Bay Reserve 1st Tuesday 9 - 12noon
McCarrs Creek Reserve Contact Bushcare Officer To be confirmed
Clareville
Old Wharf Reserve 3rd Saturday 8 - 11am
Elanora
Kundibah Reserve 4th Sunday 8:30 - 11:30am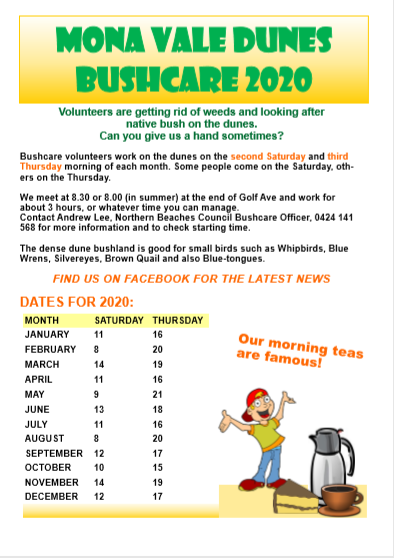 Mona Vale
Mona Vale Beach Basin 1st Saturday 8 - 11am
Mona Vale Dunes 2nd Saturday +3rd Thursday 8:30 - 11:30am
Newport
Bungan Beach 4th Sunday 9 - 12noon
Crescent Reserve 3rd Sunday 9 - 12noon
North Newport Beach 4th Saturday 8:30 - 11:30am
Porter Reserve 2nd Saturday 8 - 11am
North Narrabeen
Irrawong Reserve 2nd Saturday 2 - 5pm
Palm Beach
North Palm Beach Dunes 3rd Saturday 9 - 12noon
Scotland Island
Catherine Park 2nd Sunday 10 - 12:30pm
Elizabeth Park 1st Saturday 9 - 12noon
Pathilda Reserve 3rd Saturday 9 - 12noon
Warriewood
Warriewood Wetlands 1st Sunday 8:30 - 11:30am
Whale Beach
Norma Park 1st Friday 9 - 12noon
Western Foreshores
Coopers Point, Elvina Bay 2nd Sunday 10 - 1pm
Rocky Point, Elvina Bay 1st Monday 9 - 12noon

Gardens And Environment Groups And Organisations In Pittwater
Draft Horse Riding Plan For South East Wollemi National Park
The National Parks and Wildlife Service (NPWS) is encouraging people to have their say on proposed horse-riding opportunities in south east Wollemi National Park before submissions close on 14 March 2021.
NPWS Director David Crust said that following strong local community interest over many years, the Service has developed a draft management plan that proposes a number of recreational trails in the Wheeny Creek – Mountain Lagoon area.
"This draft plan proposes how we will assess, rationalise and formalise horse-riding trails in this area," said Mr Crust.
"There is a long history of horse riding in the Wheeny Creek – Mountain Lagoon area and under this draft plan riders continue to have a strong connection to this landscape.
"We're proposing to formalise a series of low-impact riding trails that essentially follow existing park management trails.
"Doing so will minimise impacts on threatened species and the conservation values of the area, as well as tie into our existing trail maintenance program.
"The draft plan will ensure we have management arrangements in place to support unique and enjoyable horse-riding opportunities for the community.
"The plan refers only to a 28,000-hectare section of Wollemi National Park, an area in the south east that was not heavily impacted by last summer's bushfires.
"We welcome feedback on the plan and encourage members of the public and interest groups to make a submission via formal channels so all comments can be recorded and considered," said Mr Crust.
The public exhibition period for the plan has been extended and submissions now close 14 March 2021.
To read the Draft Horse Riding Management Plan: South East Wollemi National Park and to find out more:
NPWS Hawkesbury-Nattai Area, Bowmans Cottage, 370 Windsor Street, Richmond – by appointment via email to: npws.hawkesburynattai@environment.nsw.gov.au
Hawkesbury City Council, 366 George Street, Windsor
NPWS Glenbrook, end Bruce Road, Glenbrook - by appointment via email to: npws.hawkesburynattai@environment.nsw.gov.au
Blue Mountains Heritage Centre, end Govetts Leap Road, Blackheath (9.00am to 4.30pm daily)
If you would like to make a submission please follow the instructions via our website.
Independent Review Of The Environment Protection And Biodiversity Conservation Act Final Report Released
January 28, 2021
After tens of thousands of submissions, many meetings with stakeholders, detailed comments and over 12 months, the final report of the Review of Australia's national nature laws is finally out.
Conducted by Professor Graeme Samuel, the Independent Review of the Environment Protection and Biodiversity Conservation Act is the biggest examination of how our nature laws are working in the last decade.
With the final report now delivered, the Australian Government has a robust blueprint for new federal nature laws to better protect our precious environment and arrest the extinction crisis.
The report makes a number of critical recommendations including:
Strong, outcome focussed National Environmental Standards to guide decision making
Independent oversight and audit to build confidence that the Act, and the National Environmental Standards are working
A mandated, rigorous compliance and enforcement regime to ensure compliance and enforcement of environmental approval conditions
Outcomes-focused law, which will require the capacity to effectively monitor and report on environmental outcomes
Harnessing the knowledge of Indigenous Australians to better inform how the environment is managed
Recognition that environmental protection under RFAs is insufficient and the need for immediate reform and Commonwealth oversight - a critical element to the ending of logging in the habitat of endangered species like the Swift Parrot
The final report states in its Key Message that;
Australia's natural environment and iconic places are in an overall state of decline and are under increasing threat. The environment is not sufficiently resilient to withstand current, emerging or future threats, including climate change. The environmental trajectory is currently unsustainable.
The EPBC Act does not clearly outline its intended outcomes, and the environment has suffered from 2 decades of failing to continuously improve the law and its implementation. Business has also suffered. The Act is complex and cumbersome and it results in duplication with State and Territory development approval processes. This adds costs to business, often with little benefit to the environment.
The EPBC Act and its operation requires fundamental reform to enable the Commonwealth to:
set clear outcomes for the environment and provide transparency and strong oversight to build trust and confidence that decisions deliver these outcomes and adhere to the law
actively plan for environmental outcomes and restore the environment to accommodate Australia's future development needs in a sustainable way
measure effectiveness to ensure that the Act delivers the right level of protection to make a difference for the environment and to support adjustments where changes are needed
respect and harness the knowledge of Indigenous Australians to better inform how the environment is managed.
New, legally enforceable National Environmental Standards are the centrepiece of the recommended reforms.
The Standards should focus on outcomes for matters of national environmental significance and on the fundamental processes for sound decision-making. Standards should prescribe that all activities contribute to national environmental outcomes.
Decisions should be made in a way that is consistent with the Standards. The rare exception being where the Commonwealth overtly exercises discretion, demonstrably and transparently justified in the public interest.
The full suite of National Environmental Standards recommended should be implemented immediately. The Standards developed in detail by the Review should be accepted in full, and other necessary Standards should be developed and implemented without delay.
All the Standards are necessary to improve decision-making by the Commonwealth and to provide confidence that any agreements to accredit States and Territories will contribute to national environmental outcomes not just streamline development approvals.
Strong oversight of the implementation of National Environmental Standards is needed to provide the community, and the Australian Parliament, with the confidence that decisions are being made in a way that is consistent with the law.
The new, independent, statutory position of Environment Assurance Commissioner (EAC) should be created. The EAC should be responsible for reporting on the performance of the Commonwealth, States and Territories, and other accredited parties in implementing the Standards.
EAC reports should provide recommendations for action to the Environment Minister where there are issues of concern. The Minister should be required to publicly respond.
Separately, the National Environmental Standard for compliance and enforcement developed by the Review should be immediately implemented to ensure a robust and consistent approach to compliance and enforcement of decisions under the EPBC Act or accredited arrangements.
The Commonwealth should immediately establish a new independent Office of Compliance and Enforcement within the Department of Agriculture, Water and the Environment. It should have modern regulatory powers and tools to enable it to deliver compliance and enforcement of Commonwealth approvals, consistent with this Standard.
To be accredited, States and Territories and other parties should also ensure compliance and enforcement consistent with this Standard.
Reform is needed to ensure that Indigenous Australians are listened to and decision-makers respectfully harness the enormous value of Indigenous knowledge of managing Country.
The National Environmental Standard for Indigenous engagement and participation in decision-making developed by this Review should be immediately adopted to deliver initial improvements.
The current laws that protect Indigenous cultural heritage are well behind community expectations. They do not deliver the level of protections that Indigenous Australians deserve and the community expects. These laws should be immediately reviewed, and reform should be delivered in line with best practice requirements for Indigenous heritage legislation.
Reversing the unsustainable environmental trajectory will require good planning to manage the environment, as well as broadscale environmental restoration.
Ultimately, governments should shift their focus from individual project approvals to a focus on clear outcomes, integrated into national and regional plans for protecting and restoring the environment and plans for sustainable development. The National Environmental Standards set clear outcomes for matters of national environmental significance. The EPBC Act needs to enable more effective planning and governments must commit to and resource the development and implementation of plans.
All relevant levers of government should be focused on delivering outcomes for MNES that are aligned with the priorities of plans. This includes program funding and regulatory levers such as how and where the impacts of development can be offset in an ecologically feasible way.
The size and long-term nature of investment required in restoration cannot be delivered solely by governments. New mechanisms are needed to leverage private-sector investment and to align this with national outcomes for the environment. It will be important to get the institutional settings for these investments right, and detailed work is required to design them well.
Decision-makers, proponents of development and the community do not have access to the best available data, information and science. There is insufficient capability to understand the likely impacts of the interventions made, particularly in a changing climate. Unacceptable information gaps exist, and many matters protected under the EPBC Act are not monitored at all. Poor data and information are costly for all. A quantum shift in the quality of data and information will support the reforms recommended by this Review.
A national supply chain of information will deliver the right information at the right time to those who need it. Better data and information are needed to set clear outcomes, effectively plan and invest in a way that delivers them, and to efficiently regulate development.
A long-term strategy is needed, so that each investment contributes to building and improving the system. Clear requirements for the provision and use of data and information should be immediately mandated through the National Environmental Standard for data and information.
The focus of all recommendations made by the Review is on ensuring the intended outcomes of the EPBC Act are clear and they are achieved. The operation of the Act must support continuous improvement.
A coherent framework for monitoring, evaluating and reporting on the effectiveness of the EPBC Act is required to understand if we are on track to achieve outcomes and, if not, where a change of course is needed.
A new overarching advisory committee – the Ecologically Sustainable Development Committee – should be assigned responsibility for developing this framework and reporting on outcomes for matters of national environmental significance.
The 38 recommendations in this Review amount to substantial and necessary reforms to reverse the current state of environmental decline. They will enable Australia to meet future development needs in a sustainable way and will support long-term economic growth, environmental improvement and the effective protection of Australia's iconic places and heritage for the benefit of current and future generations.
The Final Report may be accessed in full at: https://epbcactreview.environment.gov.au/resources/final-report
The Final Report is comprehensive, and the Government will spend the time needed to fully consider Professor Samuel's recommendations, before providing a formal government response.

Wedge-Tailed Eagle Deaths Near Deniliquin Linked To Pesticide Poisoning
January 27, 2021
The NSW Environment Protection Authority (EPA) has confirmed that several wedge-tailed eagle deaths near Deniliquin last year were the result of pesticide poisoning and is calling on the public to help identify the source.
On October 29, 2020 a report from a member of the public led NSW Police to find eight dead eagles off Willurah Rd outside of Conargo in southern NSW.
EPA officers collected two of the birds and sent them for analysis at the Department of Planning, Industry and Environment's environmental forensic laboratory.
The toxicology results showed the eagles died as a result of pesticide poisoning.
EPA Director Regulatory Operations Gary Whytcross said the EPA and NSW Police suspect the birds were specifically targeted.
"To find that many birds dead less than forty metres apart is highly suspicious and now with confirmation of pesticide poisoning it certainly looks like this was a targeted attack," Mr Whytcross said.
"Wedge-tailed eagles, like all native Australian birds, are a protected species and it is illegal to harm one.
"Killing eight eagles with poison is a horrible crime and we want to find whoever did it.
"We're calling on the public to come forward with any information that might help.
"If you've seen any unusual behaviour, or know anything that could assist us, please contact the EPA's Environment Line on 131 555, the Deniliquin Police Station on 03 5881 9299 or CrimeStoppers on 1800 333 000."
The EPA and NSW Police are continuing their investigation into the matter.
Report Cane Toad Sighting In NSW To Stop The Spread
January 29, 2021
A small number of cane toads, believed to have been brought into the State from Queensland, have been detected at various locations in NSW, prompting a call today from the NSW Government for residents to keep an eye out for the unwanted pest.
Minister for Agriculture Adam Marshall said new cane toad incursions had recently been reported in the Sydney, North Coast, South Coast and North West regions.
"Cane toads are a serious biosecurity threat that can cause devastating impacts on communities, native wildlife, pets and ecosystems," Mr Marshall said.
"It's believed these pests hitchhiked their way into NSW from Queensland through freight, green waste or loads of timber, as they are known to do.
"So, today I ask the Sydney, North Coast, South Coast and North West communities to help keep your regions safe by reporting any sightings to NSW Department of Primary Industries.
"If you're coming from cane toad infested areas such as Queensland or the Northern Territory, please check your luggage, vehicle or trailer to ensure you are not unwittingly carrying an unwanted passenger."
The public has been asked to report any suspected cane toads, as the specimen could be a native frog. The amphibian should not be killed if it has not been positively identified as a cane toad.
A suspected cane toad should be immediately reported to NSW DPI Biosecurity through its helpline on 1800 680 244 or by completing the online form or emailing a photo of the face and details to invasive.species@dpi.nsw.gov.au
Mr Marshall said in recognition of the serious biosecurity threat posed by cane toads and to prevent their spread, the NSW Government introduced a formal Biosecurity Zone for this species in 2019 under the NSW Biosecurity Act 2015.
"The best way to control the cane toad is to report their presence and manage them responsibly when detected," Mr Marshall said.
Little Corellas
Little Corellas (Cacatua sanguinea) - group spotted flying around as part of Sulphur-crested cockatoo (Cacatua galerita) group, in Pittwater Spotted Gums (Corymbia maculata).
Little Corellas are mostly white, with a fleshy blue eye-ring and a pale rose-pink patch between the eye and bill. In flight, a bright sulphur-yellow wash can be seen on the underwing and under tail. The sexes are similar in plumage, and young birds look like the adults, but are slightly smaller.
Images taken 6.30am, Careel Bay, January 25th, 2021, A J Guesdon photos.
Flannel Flowers(Actinotus helianthi), Mackerel Track - photo by Selena Griffith, January 27, 2021
Native hyacinth orchid (Dipodium punctatum), Little Mackerel, Currawong, photo by Selena Griffith, January 27, 2021

View over Great Mackerel Beach, photo by Selena Griffith, January 27, 2021
Shorebird Identification Booklet
The Migratory Shorebird Program has just released the third edition of its hugely popular Shorebird Identification Booklet. The team has thoroughly revised and updated this pocket-sized companion for all shorebird counters and interested birders, with lots of useful information on our most common shorebirds, key identification features, sighting distribution maps and short articles on some of BirdLife's shorebird activities.
The booklet can be downloaded here in PDF file format: http://www.birdlife.org.au/documents/Shorebird_ID_Booklet_V3.pdf
Paper copies can be ordered as well, see http://www.birdlife.org.au/projects/shorebirds-2020/counter-resources for details.
Download BirdLife Australia's children's education kit to help them learn more about our wading birdlife
Shorebirds are a group of wading birds that can be found feeding on swamps, tidal mudflats, estuaries, beaches and open country. For many people, shorebirds are just those brown birds feeding a long way out on the mud but they are actually a remarkably diverse collection of birds including stilts, sandpipers, snipe, curlews, godwits, plovers and oystercatchers. Each species is superbly adapted to suit its preferred habitat. The Red-necked Stint is as small as a sparrow, with relatively short legs and bill that it pecks food from the surface of the mud with, whereas the Eastern Curlew is over two feet long with a exceptionally long legs and a massively curved beak that it thrusts deep down into the mud to pull out crabs, worms and other creatures hidden below the surface.
Some shorebirds are fairly drab in plumage, especially when they are visiting Australia in their non-breeding season, but when they migrate to their Arctic nesting grounds, they develop a vibrant flush of bright colours to attract a mate. We have 37 types of shorebirds that annually migrate to Australia on some of the most lengthy and arduous journeys in the animal kingdom, but there are also 18 shorebirds that call Australia home all year round.
What all our shorebirds have in common—be they large or small, seasoned traveller or homebody, brightly coloured or in muted tones—is that each species needs adequate safe areas where they can successfully feed and breed.
The National Shorebird Monitoring Program is managed and supported by BirdLife Australia.

This project is supported by Glenelg Hopkins Catchment Management Authority and Hunter Local Land Services through funding from the Australian Government's National Landcare Program. Funding from Helen Macpherson Smith Trust and Port Phillip Bay Fund is acknowledged.
The National Shorebird Monitoring Program is made possible with the help of over 1,600 volunteers working in coastal and inland habitats all over Australia.
The National Shorebird Monitoring program (started as the Shorebirds 2020 project initiated to re-invigorate monitoring around Australia) is raising awareness of how incredible shorebirds are, and actively engaging the community to participate in gathering information needed to conserve shorebirds.
In the short term, the destruction of tidal ecosystems will need to be stopped, and our program is designed to strengthen the case for protecting these important habitats.
In the long term, there will be a need to mitigate against the likely effects of climate change on a species that travels across the entire range of latitudes where impacts are likely.
The identification and protection of critical areas for shorebirds will need to continue in order to guard against the potential threats associated with habitats in close proximity to nearly half the human population.
Here in Australia, the place where these birds grow up and spend most of their lives, continued monitoring is necessary to inform the best management practice to maintain shorebird populations.
BirdLife Australia believe that we can help secure a brighter future for these remarkable birds by educating stakeholders, gathering information on how and why shorebird populations are changing, and working to grow the community of people who care about shorebirds.

To find out more visit: http://www.birdlife.org.au/projects/shorebirds-2020/shorebirds-2020-program
Aussie Bread Tags Collection Points
Collecting bread tags enables us to provide wheelchairs that change the life of disabled people in need, as well as keeping the tags out of landfill to help to preserve the environment.
Bread Tags for Wheelchairs was started in South Africa in 2006 by Mary Honeybun. It is a community program where individuals and organisations collect bread tags, which are sold to recyclers. The money raised pays for wheelchairs for the less fortunate which are purchased through a local pharmacy. Currently about 500kg of bread tags are collected a month in South Africa, funding 2-3 wheelchairs.
We have been collecting bread tags nationally in Australia since September 2018 and now have more than 100 collection points across the country. In February 2019 we started local recycling through Transmutation - Reduce, Reuse and Recycle in Robe, SA, where our tags are recycled into products such as door knobs and bowls. Tags from some states are still sent to South Africa where a plastics company called Zibo recycles them into seedling trays.
These humble bits of polystyrene can make a real difference so get your friends, family, school, workplace and church involved. Ask school tuck shops and boarding school kitchens, child care centres, aged care facilities, hospitals, cafes and fast food outlets to collect for you - they get through a lot of bread!
All the information and signage for collecting or setting up a public collection point is
on our website
.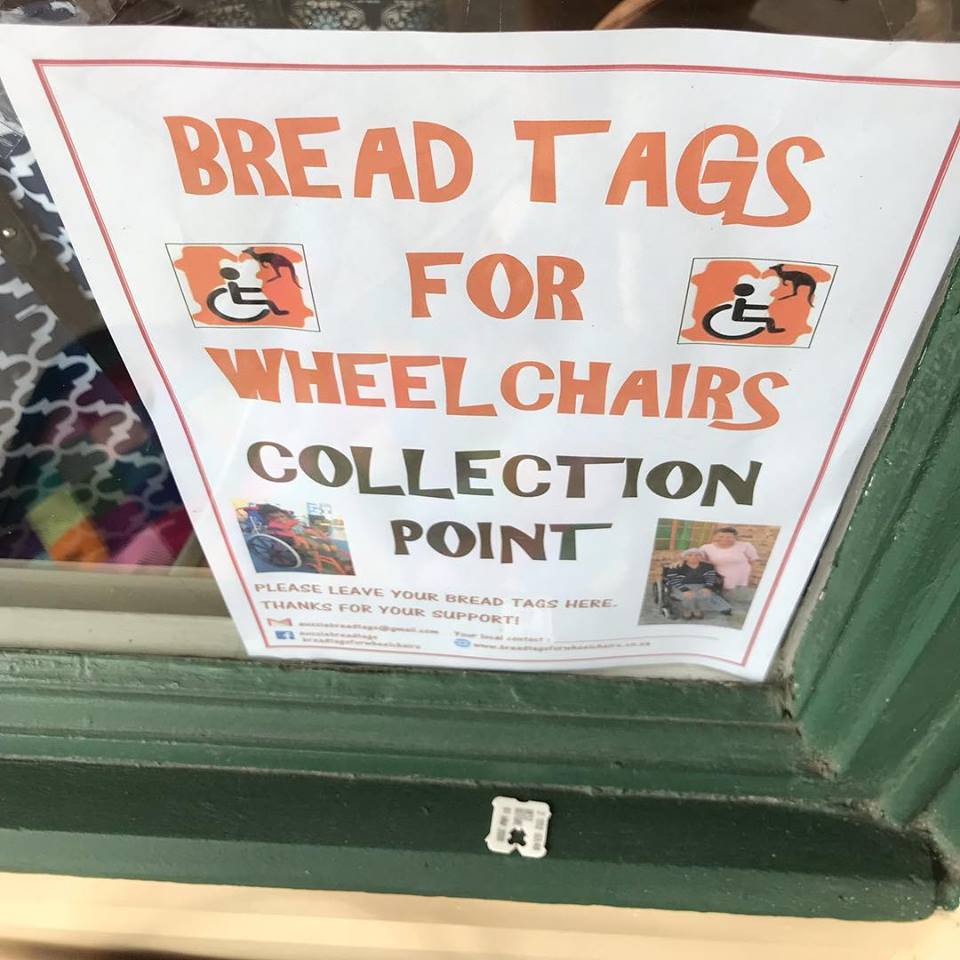 Disclaimer: These articles are not intended to provide medical advice, diagnosis or treatment. Views expressed here do not necessarily reflect those of Pittwater Online News or its staff.
VOYAGE AROUND WHALE AND PALM
By Pittwater Pathways, Published January 28, 2021
Express Yourself Exhibition 2021
The talent and creativity of more than 40 HSC Visual Art students on the Northern Beaches will be on display for the annual Express Yourself exhibition at the Manly Art Gallery & Museum (MAG&M) from February 19th until March 28th 2021.
The winners of the $3,000 Manly Art Gallery & Museum Society Youth Art Award and $5,000 Theo Batten Bequest Youth Art Award will be announced on Friday 19th of February. These two awards are granted annually to students featured in the exhibition.
Artist statements will be displayed alongside the artworks describing the inspirations and influences that informed the works and the students' creative journeys.
Visitors are encouraged to vote for their favourite artwork in the KALOF People's Choice Award which is announced at the end of the exhibition period.
Express Yourself is also part of Art Month Sydney, March 2021.
Exhibition: 19 February - Sunday 28 March 2021, 10am - 4pm daily (excluding Mondays)
Teachers' preview: Friday 19 February, 5 - 6pm. Bookings essential via Council's website
Art Walk and Talk: Saturday 27 February, 3 – 4pm: Artists walk through the exhibition and discuss their works with the curator. Bookings essential via Council's website.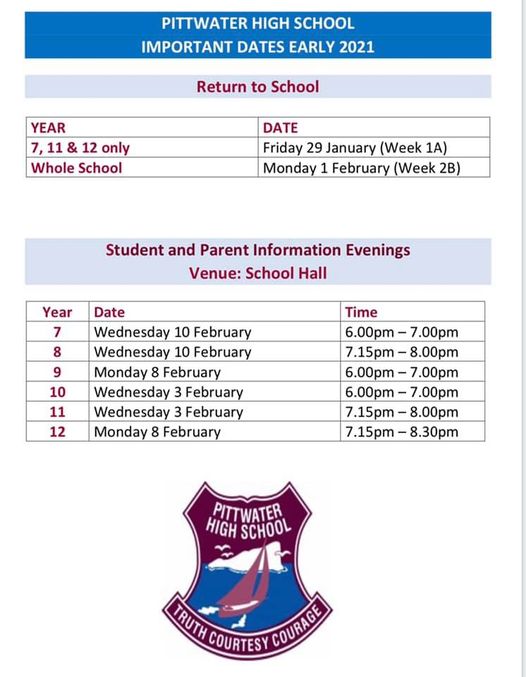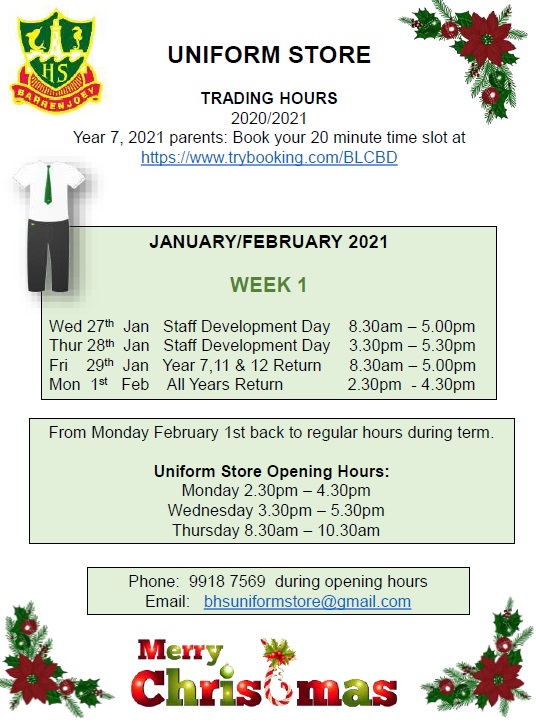 Students And Apprentices Urged To Claim For 2021
Following a difficult 2020 aspiring students and apprentices are encouraged to make the most of the Australian Government's supports in 2021 and claim for Youth Allowance, ABSTUDY or Austudy now.
Minister for Government Services Stuart Robert said these payments help support students and apprentices as they work towards their study and career goals.
'It has been truly inspirational to see the class of 2020 rise to the challenge and now we are encouraging you to claim early to give you more time to prepare for the next exciting chapter in your life,' Minister Robert said.
'It has never been easier to claim online so I would encourage all those young Australians pursing their aspirations through further study to lodge a claim for Youth Allowance, ABSTUDY or Austudy up to 13 weeks before your course or apprenticeship begins.'
Students who need to relocate to study may get a higher rate of Youth Allowance or ABSTUDY and may also be eligible for the Relocation Scholarship.
The new $5000 Tertiary Access Payment is also available to eligible students who recently finished year 12 and are moving from outer regional or remote Australia to begin tertiary study in 2021.
Youth Allowance provides financial support for young people aged 24 and under who are studying an approved course or doing an apprenticeship, and Austudy is for those 25 years and over.
ABSTUDY helps Aboriginal and Torres Strait Islander Australians while they undertake study or training.
For more information about payments and services for students and Australian Apprentices, visit servicesaustralia.gov.au/students.
Online Courses Added To Summer Skills Program
January 29, 2021
The Summer Skills program has been expanded to include seven TAFE NSW online short courses targeting school leavers from last year.
An expansion of fee-free Summer Skills training courses is now available for school leavers with new online courses on offer, as part of the JobTrainer initiative.
Minister for Skills and Tertiary Education Geoff Lee said the Summer Skills program, launched in November 2020, has expanded to include seven TAFE NSW online short courses targeting school leavers from last year.
"In designing the Summer Skills program, the NSW Government has ensured the training on offer is aligned to local industry needs," he said.
"We need to provide the opportunities that help school leavers find their feet in these uncertain times. That's why we're delivering practical and fee-free training opportunities commencing this summer. Online learning is a terrific way to upskill at your own pace,"
Mr Lee said all the courses come from the $320 million committed to delivering 100,000 fee-free training places as part of the NSW Government's contribution to the JobTrainer initiative.
"There are more than 100,000 fee-free training places available through TAFE NSW and approved providers for people across NSW to reskill, retrain and redeploy to growth areas in a post COVID-19 economy.
"I encourage anyone impacted by the pandemic to see what training options are available in 2021."
Enrolments are open for Summer Skills training in:
Cyber Concepts;
Introduction to working in the health industry;
Construction materials and Work Health and Safety;
Mental health;
Business administration skills;
Introductory to business skills; and
Digital security basics.
Visit the NSW Summer Skills webpage for full details on all available fee-free courses on offer and their eligibility as part of the NSW Summer Skills program, and visit the JobTrainer webpage for more information.
Successful Career In Tow For Female Apprentice
A 10,000km road trip around the Northern Territory sparked an interest in diesel mechanics for TAFE NSW student Gabrielle Bridgeman, who is now encouraging other females to take up a trade in 2021.
The 21-year-old is now studying a Certificate III in Heavy Commercial Vehicle Mechanical Technology at TAFE NSW Wetherill Park.
The NSW Government is paving the way for more women and mature workers to take up trades, with a $57.4 million commitment for a new Trades Skills Pathways Centre in the 2020-21 NSW Budget.
Gabrielle, who is employed at Tutt Bryant Equipment at South Granville, said she had always been interested in cars, but it was not until her 4WD road trip to central Australia that she found her passion.
"I've always been interested in understanding how things work and how pieces fit together so I've really excelled in this course," Gabrielle said.
"My advice to other females interested in pursuing a career in a male-dominated trade is to dive in and follow your passion. TAFE NSW has supportive teachers that are ready to help you launch your career."
TAFE NSW Automotive team leader, Chris Roberts, said the Certificate III in Heavy Commercial Vehicle Mechanical Technology was a nationally accredited course and was fully subsidised under JobTrainer.
"Now is the perfect time to pursue a career in automotive with the Australian automotive industry forecast to employ over 287,000 people by 2025," Mr Roberts said.
"Students in the course will learn hands-on practical skills like repairing charging systems, starting systems and electrical systems and diagnosing brake, steering and suspension systems."
To enrol in an automotive course in semester one, visit www.tafensw.edu.au or call 131 601.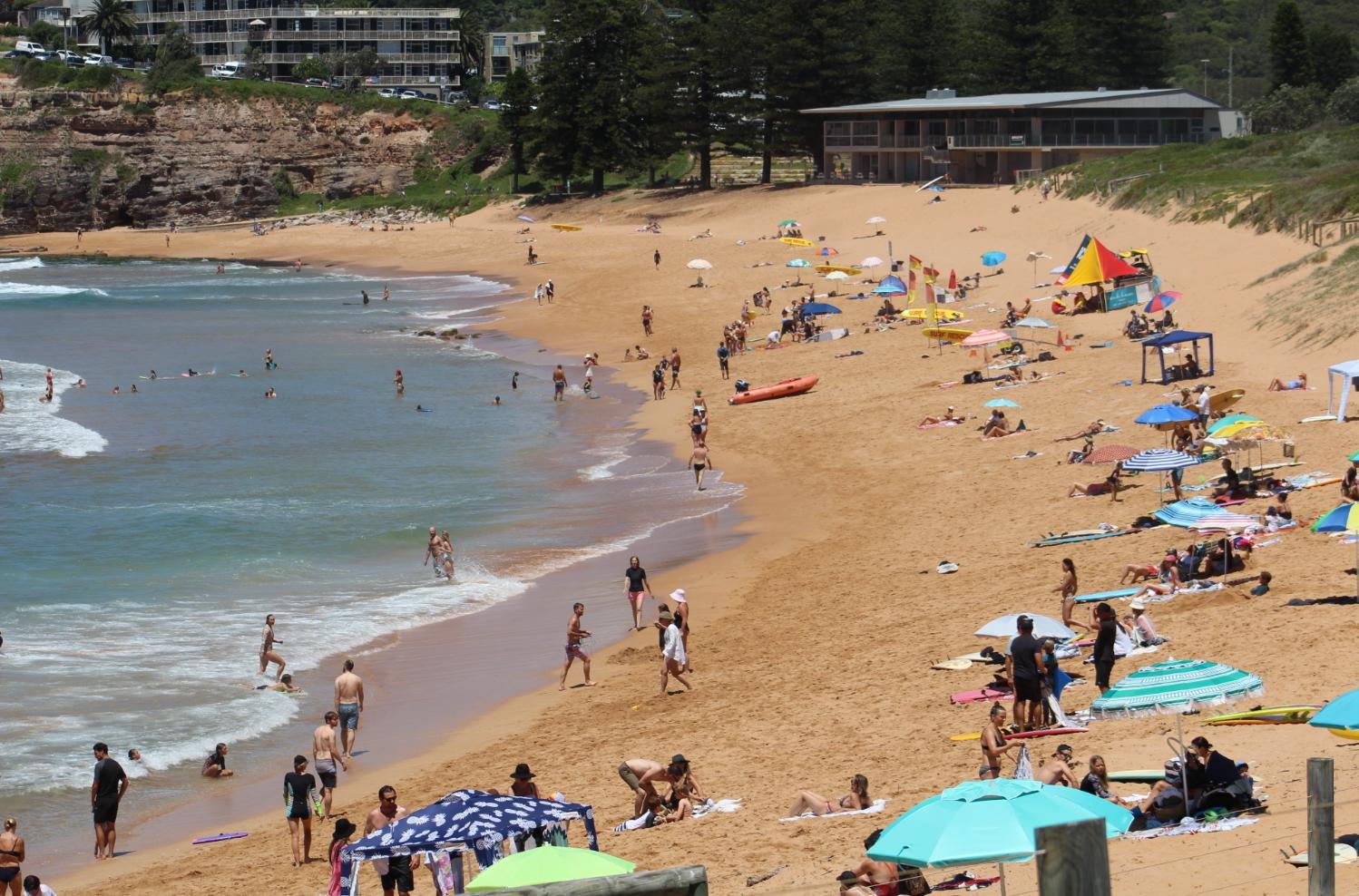 Book Of The Month February 2021: Forest Culture And Eucalyptus Trees
by Ellwood Cooper, Ellwood and Ferdinand von Mueller, 1876
New Shorebird Identification Booklet