Inbox and Environment News: Issue 479
January 17 - 23, 2021: Issue 479
Time Of Burran
Gadalung Marool (hot and dry) January - March
The behaviour of the male kangaroos becomes quite aggressive in this season, and it is a sign that the eating of meat is forbidden during this time. This is a health factor; because of the heat of the day meat does not keep, and the likelihood of food poisoning is apparent. The blooming of the Weetjellan (Acacia implexa) is an important sign that fires must not be lit unless they are well away from bushland and on sand only, and that there will be violent storms and heavy rain, so camping near creeks and rivers is not recommended.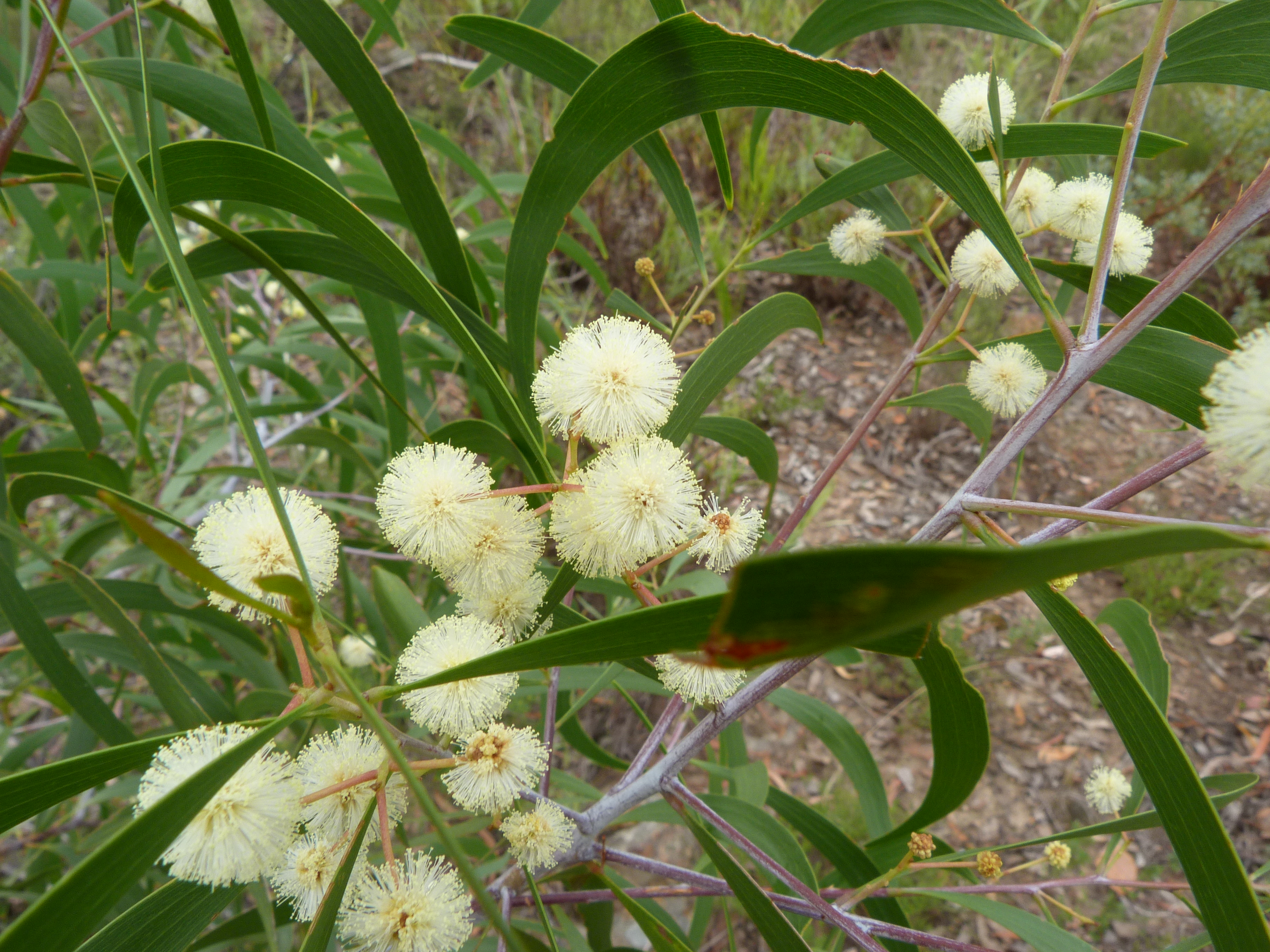 Acacia implexa, commonly known as lightwood or hickory wattle, is a fast-growing Australian tree, the timber of which was used for furniture making. The wood is prized for its finish and strength. The foliage was used to make pulp and dye cloth. The Ngunnawal people of the ACT used the bark to make rope, string, medicine and for fish poison, the timber for tools, and the seeds to make flour.
It is widespread in eastern Australia from central coastal Queensland to southern Victoria, with outlying populations on the Atherton Tableland in northern Queensland and Tasmania's King Island. The tree is commonly found on fertile plains and in hilly country it is usually part of open forest communities and grows in shallow drier sandy and clay soils.
Acacia implexa flowers - photo by Donald Hobern.
Coastal Environment Centre Turns 30 In 2021
Narrabeen's Coastal Environment Centre will reach 30 years of service to the community later this year. The CEC was officially opened on December 13th 1991 by the then Premier Nick Greiner and the then Mayor of Warringah, Councillor Brian Green. The Centre passed to the newly constituted Pittwater Council with the secession from Warringah and grew to become Pittwater's environmental flagship and a highly regarded regional community environmental education centre with a string of awards to its credit.
In 2012 Pittwater Council's award-winning Coastal Ambassadors program was extended along the entire NSW coast, thanks to financial support from the NSW Environmental Trust. The Coastal Ambassadors program was started by the Council's Coastal Environment Centre in 2005. Every year since then, the program has trained volunteers from surf clubs and other community groups to become 'ambassadors' for the local marine environment.
Typically, Coastal Ambassadors receive up to 6 weeks training in environmental education on coastal issues, which they then use to teach other volunteers, schoolchildren and visitors about the importance of looking after the coastline.
Since its inception in 2005 the CEC has trained hundreds of Coastal Ambassadors and the program has the backing and support of Surf Life Saving Sydney Northern Beaches, community groups such as Eco Divers and the Surfrider Foundation and the NSW Environmental Trust. One example of the program's success is that many of Sydney's northern beaches surf clubs have now undertaken energy audits and measures to improve their club's sustainability targets.
The CEC also hosts a wide range of initiatives and groups, such as Youth Leading the Way program introduced by OzGreen or hosts local forums, such as those made available by the Friends of Narrabeen Lagoon Catchment (FoNLC).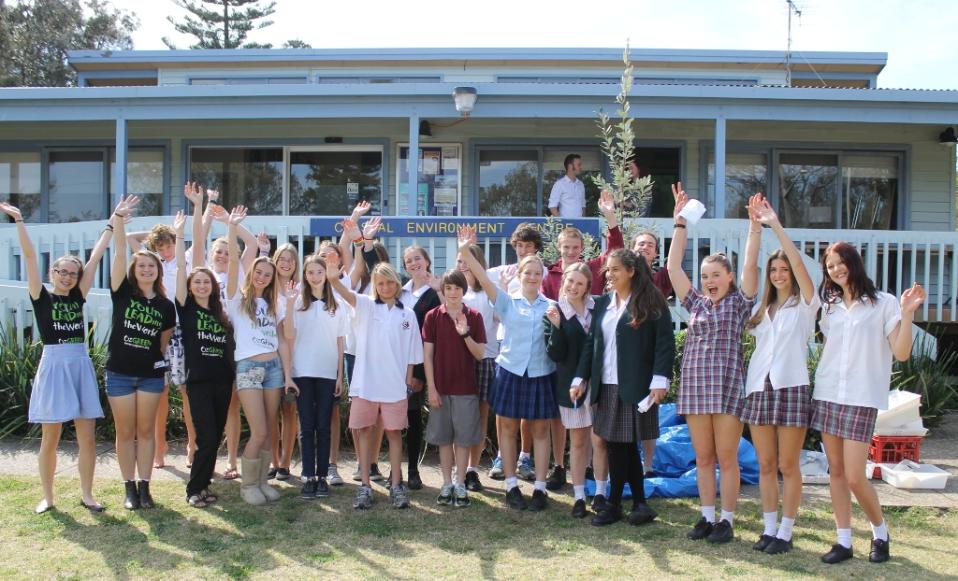 YLTW Program at CEC in 2013 - A J Guesdon photo
Council also presents and offers a wide range of programs and events annually for all ages - the Narrabeen Rockshelf platform walk and talk in the Narrabeen Aquatic Reserve is just one brilliant offering to connect the next generation with their environmental inheritance. Well worth keeping an eye out for, these educational walks and talks are for all ages and interests.
You find out more and keep up to date as we approach that 30th milestone later this year by visiting: environment/coastal-environment-centre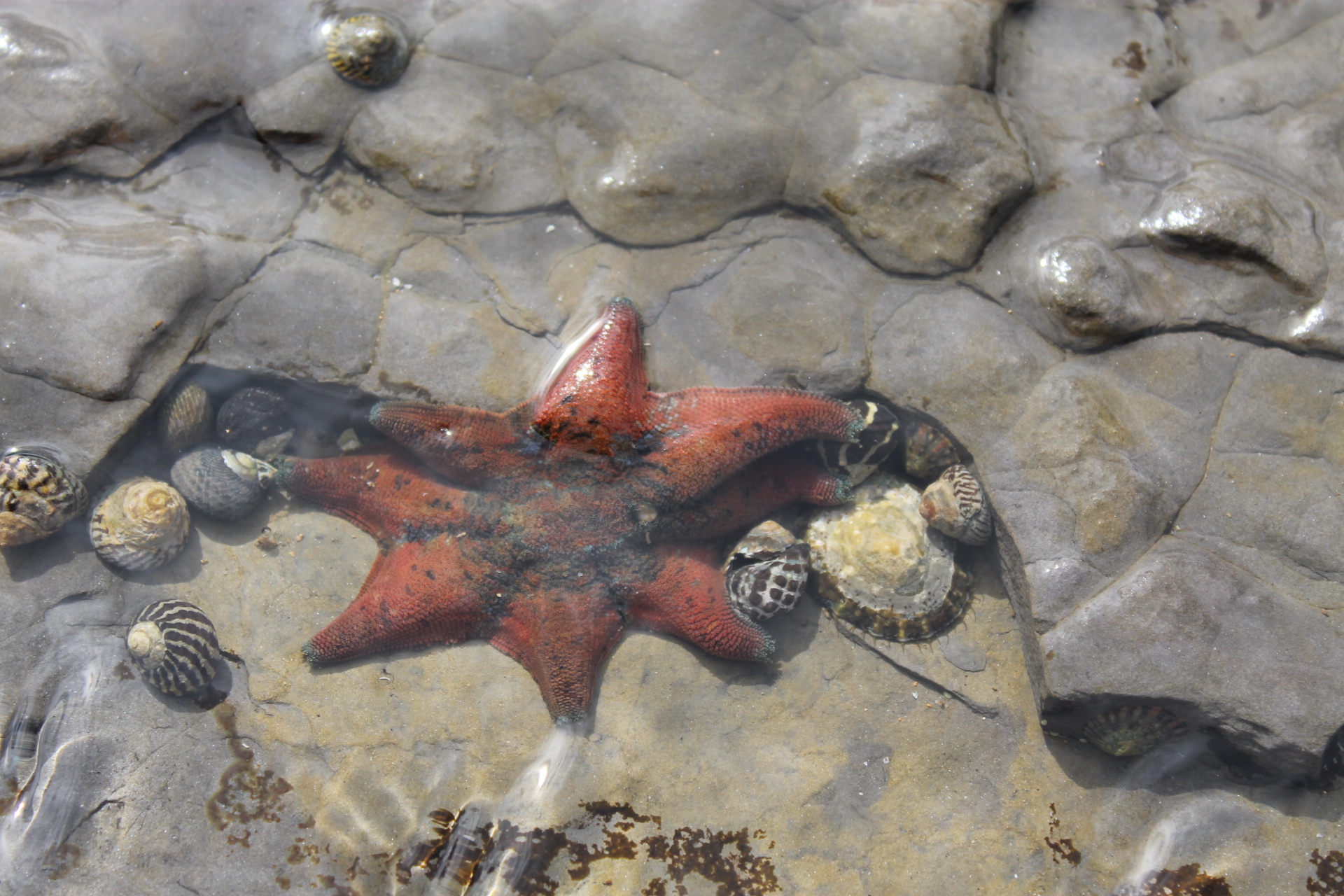 One of the many colourful wonders to be seen on North Narrabeen's Rock platform - A J Guesdon photo.
Numb Ray (Hypnos Monopterygius) In Pittwater At Present
Residents report large numbers of Hypnos monopterygius, also known as the coffin ray or Australian numbray, are in the Pittwater estuary at present. This sluggish and nocturnal coffin ray frequents sandy or muddy habitats, where it can bury itself during daytime. It can produce a powerful electric shock reaching 200 volts for attack and defense.
The unusual pear-like shape of the coffin ray distinguishes it from all other rays. Its body is flabby, with two large, kidney-shaped electric organs visible on both sides of the head. The pectoral fins form a greatly enlarged disc about as wide as long, that is thick at the centre and thin at the margins. The leading margin of the disc is straight to gently concave. The eyes are minute and can be elevated on short stalks.
There are also sightings of stingrays (with barbs) being present. The number of stingray incidents in New South Wales is the second highest form of injury caused by marine life in the state, closely behind bluebottle stings, according to figures by NSW Ambulance.
These too are seen in calmer waters. Lacerations on feet and lower legs are the predominant injuries caused by stingrays with barbs, although cases of poisoning from being stung can also occur. There are toxins on those barbs and often pieces of barb can be left behind. Please seek medical advice if you have been stung by a stingray.
Hot water inactivates the toxins "which are usually painful and irritating but rarely cause serious complications". Ice packs can be used for pain relief if hot water is unavailable.
How to treat stingray wounds
Get yourself out of the water and somewhere safe.
Place the injured area in hot water, not scalding, for about 20 minutes.
Control any bleeding.
If the barb is imbedded, do not remove it.
Seek medical treatment either with a doctor or emergency department.
Ref: https://aci.health.nsw.gov.au/.../ndec/marine-stings-nmg
Numbray in Sydney - Photo by and courtesy Sylke Rohrlach
Ross River Fever In Pittwater: What You Can Do To Beat Those Mosquitoes
Recent damp and humid weather is bringing out the mozzies, LOTS of mozzies - a reminder that Ross River Fever and Barmah Forest virus are now in our area and there are a few tips you can follow to keep you and your family safe:
1. It is important that if you're spending a lot of time outdoors in these areas, especially close to wetlands and bush land areas at dawn and dusk when mosquitoes are most active, that you take action to reduce the risk of being bitten. Cover up with long sleeved shirts and long pants and apply an insect repellent. Choose a repellent that contains either DEET (diethlytoluamide), picaridin, or oil of lemon eucalyptus. Apply it to all exposed skin to ensure there is a thin even coat – a dab "here and there" doesn't provide adequate protection.
2. You can also reduce the incidences of mosquitoes breeding by removing any shallow dishes of water or, if you have these out to feed wildlife and birds, regularly change the water so the stagnant water climate for them to breed is removed. Outbreaks can occur when local conditions of rainfall, tides and temperature promote mosquito breeding, so if we have rain followed by a warm day, check any receptacles in your garden and make sure they are emptied of water.
3. It is also a good idea to ensure you're not being bitten while asleep - repair any flyscreens that are damaged, or install them where absent. There are also a range of plants you can incorporate into your garden that repel mosquitoes and attract mosquito eating insects, such as dragonflies, or birds, possums, frogs and bats that will also reduce their numbers by eating them.
4. Similarly, if you're out and about in our wetland areas not chasing off or disturbing the wildlife that lives there, such as turtles or ducks, with ducklings just a few days old known to eat mosquitoes, will help. They eat them - we need this wildlife.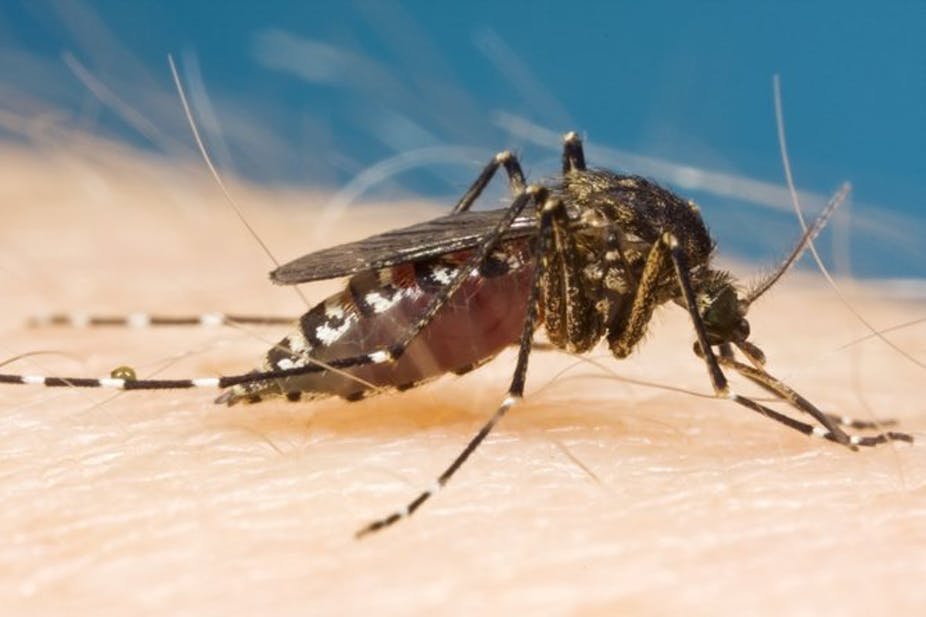 The saltmarsh mosquito, Aedes vigilax, transmits Ross River virus in many coastal regions of Australia. Photo: Mr Stephen Doggett (Medical Entomology, Pathology West - ICPMR Westmead)
Kookaburra Fledgling Feed-Time: 2 New Babies This Year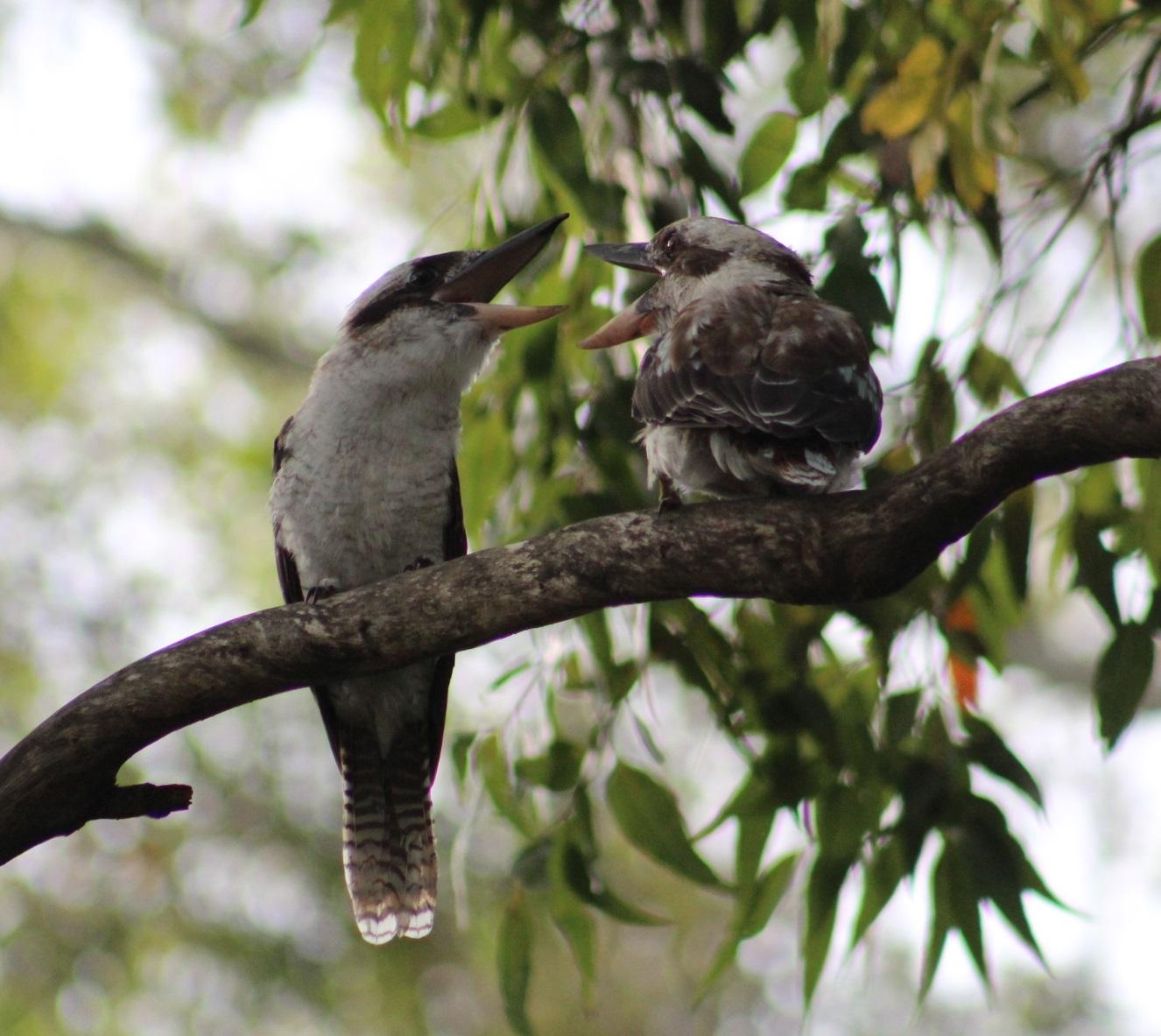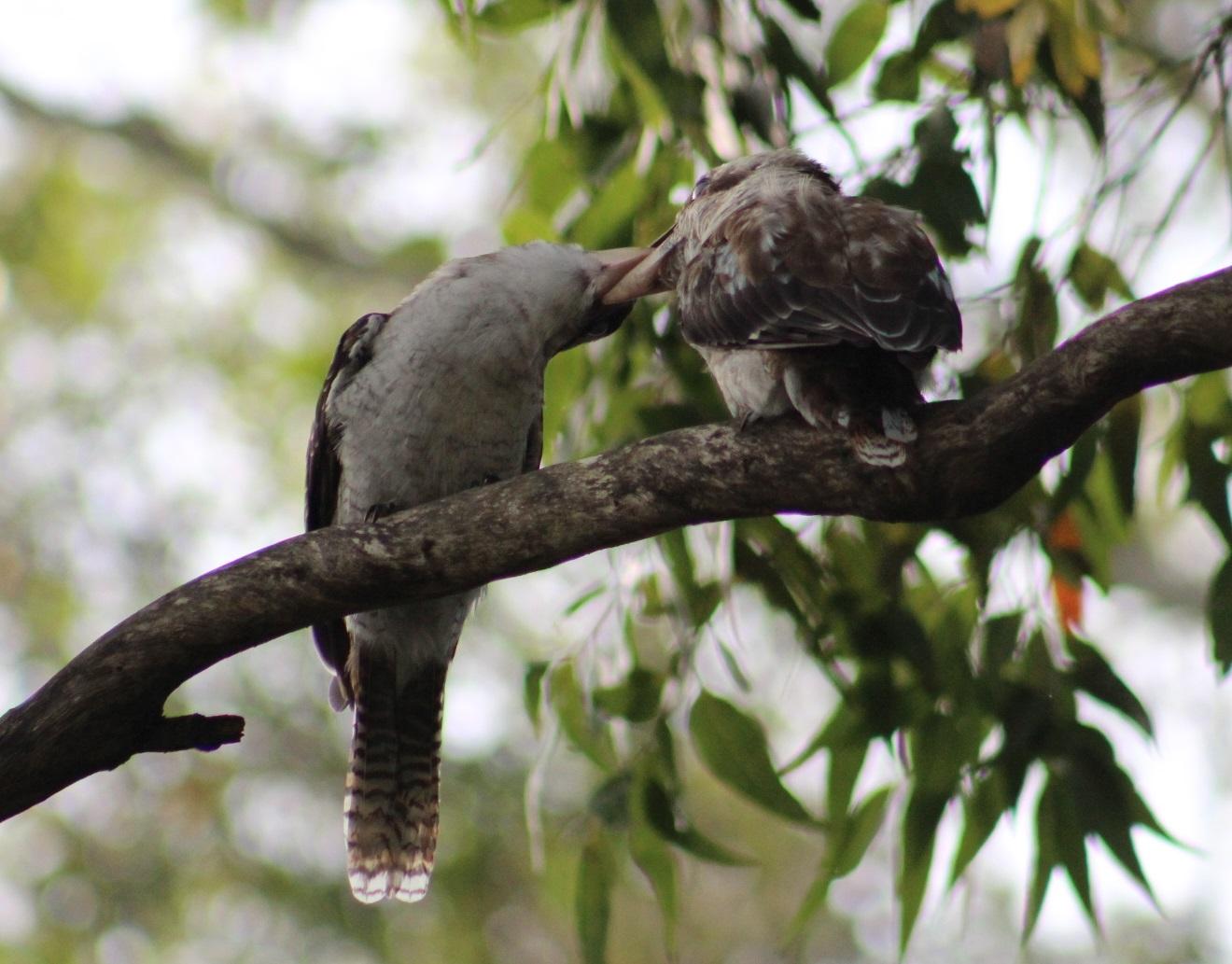 Careel Bay, January 15, 2020. Photos by A J Guesdon.
Upcoming Activities For Friends Of Narrabeen Lagoon Catchment:

Sun 21 February 2021: 7.30 am Walk & Weed along the Narrabeen Lagoon catchment transverse walk.
Start at Oxford Falls walk for 3 1/2 hours, weed for 30min, continue 30min walk and car pool back to start.
Bring gloves and long handled screwdriver if available.
Walk grade: medium.
Bookings essential. Conny 0432 643 295
https://www.narrabeenlagoon.org.au/
Friends of Narrabeen Lagoon Catchment are pleased to announce the next forum will be held on 22 Feb 2021 at 7 pm .
Presenter: Jayden Walsh
Jayden is a keen observer of nature and has some stunning photographs and information to share.
The focus will be on wildlife that lives near the Narrabeen Lagoon and that, if you are fortunate, you may see when on the Narrabeen Lagoon walkway.
For details on how to book for this event are on the website. At: https://www.narrabeenlagoon.org.au/Forums/forums.htm
Narrabeen Beach & Lagoon Clean Up 2021
Narrabeen Beach and Lagoon
Sunday, 26 January 2020 from 10:00am
Price: free · Duration: 2 hr 15 min
Our clean ups are always the last Sunday of every month at 10am and our next clean up is in Narrabeen. Please see the map for meeting point. All welcome to this family friendly event! (We just ask you to leave your political messages at home) The more the merrier. We start on time and clean for about an hour and then we count all the rubbish and submit the data to a marine debris research data base. We have gloves, bags and buckets. Do a good deed for the planet and make new friends at the same time. No need to bring anything but a smile!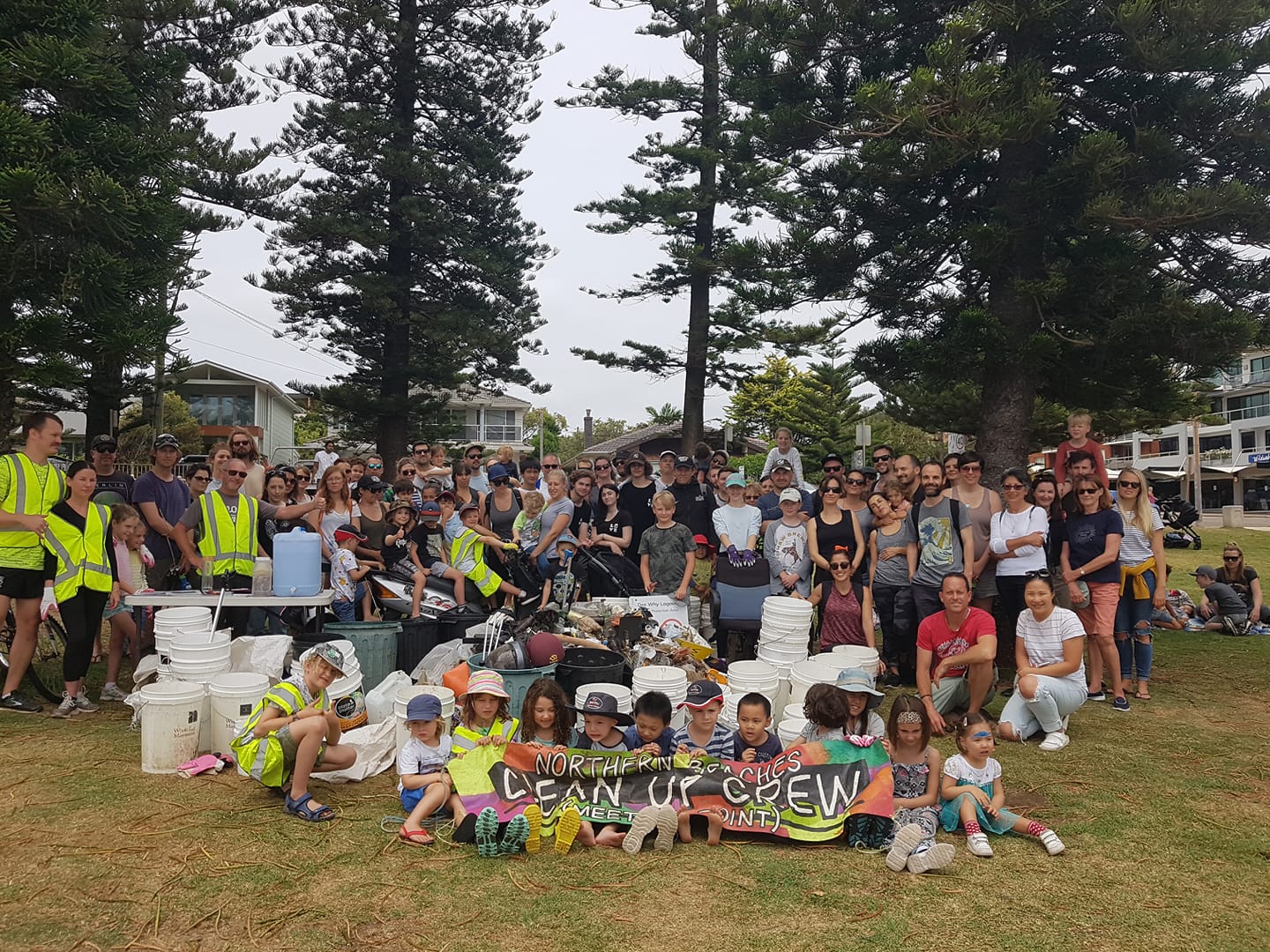 Bushcare In Pittwater
For further information or to confirm the meeting details for below groups, please contact Council's Bushcare Officer on 9970 1367
BUSHCARE SCHEDULES
Where we work Which day What time
Avalon
Angophora Reserve 3rd Sunday 8:30 - 11:30am
Avalon Dunes 1st Sunday 8:30 - 11:30am
Avalon Golf Course 2nd Wednesday 3 - 5:30pm
Careel Creek 4th Saturday 8:30 - 11:30am
Toongari Reserve 3rd Saturday 9 - 12noon (8 - 11am in summer)
Bangalley Headland 2nd Sunday 9 to 12noon
Bayview
Winnererremy Bay 4th Sunday 9 to 12noon
Bilgola
North Bilgola Beach 3rd Monday 9 - 12noon
Algona Reserve 1st Saturday 9 - 12noon
Plateau Park 1st Friday 8:30 - 11:30am
Church Point
Browns Bay Reserve 1st Tuesday 9 - 12noon
McCarrs Creek Reserve Contact Bushcare Officer To be confirmed
Clareville
Old Wharf Reserve 3rd Saturday 8 - 11am
Elanora
Kundibah Reserve 4th Sunday 8:30 - 11:30am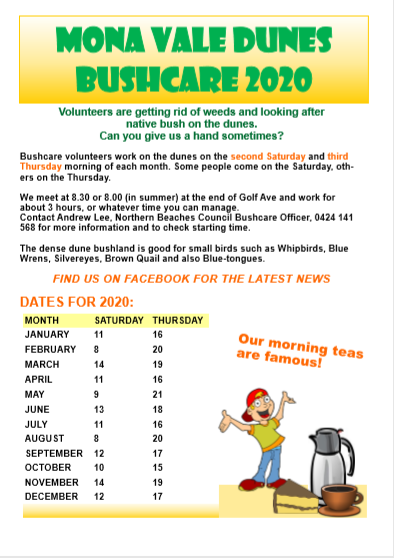 Mona Vale
Mona Vale Beach Basin 1st Saturday 8 - 11am
Mona Vale Dunes 2nd Saturday +3rd Thursday 8:30 - 11:30am
Newport
Bungan Beach 4th Sunday 9 - 12noon
Crescent Reserve 3rd Sunday 9 - 12noon
North Newport Beach 4th Saturday 8:30 - 11:30am
Porter Reserve 2nd Saturday 8 - 11am
North Narrabeen
Irrawong Reserve 2nd Saturday 2 - 5pm
Palm Beach
North Palm Beach Dunes 3rd Saturday 9 - 12noon
Scotland Island
Catherine Park 2nd Sunday 10 - 12:30pm
Elizabeth Park 1st Saturday 9 - 12noon
Pathilda Reserve 3rd Saturday 9 - 12noon
Warriewood
Warriewood Wetlands 1st Sunday 8:30 - 11:30am
Whale Beach
Norma Park 1st Friday 9 - 12noon
Western Foreshores
Coopers Point, Elvina Bay 2nd Sunday 10 - 1pm
Rocky Point, Elvina Bay 1st Monday 9 - 12noon

Gardens And Environment Groups And Organisations In Pittwater
NSW Government Response To Independent Panel's First Flush Recommendations
December 22, 2020
The NSW Government agrees in principle to all but one of the 10 Independent Panel's recommendations into the management of the 2020 Northern Murray-Darling Basin first flush event.
Minister for Water, Property and Housing Melinda Pavey said the independent assessment was done to provide key findings to help inform methods of future assessment as well as the future management of flows.
"In February, heavy rain fell over the northern basin and, for the first time in NSW's history, DPIE – water placed an embargo on floodplain harvesting being 'actively' diverted to protect a first flush of water through to the Lower Darling," Mrs Pavey said.
"The assessment was undertaken to provide clarity as to what we can do better in the same scenario. Many of the proposed actions identified by the panel are closely aligned with, or are already being implemented through, existing projects.
"Several will require further exploration with the community and timeframes will need to be extended accordingly."
The Panel found the event was managed effectively resulting in good outcomes, but better transparency, including communication would have reduced community concerns.
"The Panel's recommendations primarily relate to improving transparency and communication – these principles are consistent with several key initiatives already underway," Mrs Pavey said.
"These include the State Water Strategy, regional water strategies, Aboriginal Water Strategy, review of north-west flow targets, remake of the Barwon-Darling Water Sharing Plan, and the Western Weirs project."
The full NSW Government response is available on the department's website: Northern Basin First Flush Assessment.
Amended Barwon-Darling Water Sharing Plan Improving Connectivity
January 12, 2021
Under the Water Sharing Plan for the Barwon-Darling, the Resumption of Flows Rule will be activated on 12 January 2021 for the first time.
Minister for Water, Property and Housing Melinda Pavey said this milestone is a great example of NSW leading the way in achieving a proper balance between social, economic, environmental and cultural water management.
"The NSW Government is implementing some of the most significant reforms in a generation to improve water management across the State," Mrs Pavey said.
"Active management protects environmental water in the river system by changing how flows are managed, and when licence holders can and cannot access water from the river. This will reduce the need for temporary water restrictions to protect environmental flows.
The Resumption of Flows Rule was incorporated into the Barwon-Darling Unregulated Water Sharing Plan in July 2020, and requires holders of A, B and C class licences not to pump when flows resume along the river after a prolonged dry period.
"We need these new environmental water rules because the old access rules for licence holders did not differentiate between flows from rainfall and releases that benefit the environment," Mrs Pavey said.
The first flow of water after a dry period can trigger significant social, cultural and environmental outcomes. These flows maintain and connect vital refuge pools for fish and other water dependent biota, improve water quality, and replenish town water supplies.
Prior to the new rules, licence holders could pump when the commence-to-pump threshold was reached, even if part of the flow was released to benefit the environment. This meant held environmental water could be extracted, and may not have benefitted the environment the way it is intended to.
In some cases its removal from the system prevented flows from passing downstream to replenish the lower reaches of the river and towns such as Wilcannia.
"Including these reforms in the NSW Water Sharing Plans ensures they are enduring and certain," Mrs Pavey said.
The resumption of flow rule will be triggered due to the flow at Wilcannia being below 200ML/day for 90 days.
Pumping can resume in line with existing access announcements once there is a forecast for river flow at Wilcannia of 400 ML/day for a minimum of 10 days, or a forecast of a cumulative flow to pass Bourke of 30,000 megalitres.
Information confirming the status of the Resumption of Flows Rule will be available on the WaterNSW water insights portal.
Visit the resumption of flow rule (PDF 340.1 KB) in the Barwon-Darling water sharing plan for more information.
Shorebird Identification Booklet
The Migratory Shorebird Program has just released the third edition of its hugely popular Shorebird Identification Booklet. The team has thoroughly revised and updated this pocket-sized companion for all shorebird counters and interested birders, with lots of useful information on our most common shorebirds, key identification features, sighting distribution maps and short articles on some of BirdLife's shorebird activities.
The booklet can be downloaded here in PDF file format: http://www.birdlife.org.au/documents/Shorebird_ID_Booklet_V3.pdf
Paper copies can be ordered as well, see http://www.birdlife.org.au/projects/shorebirds-2020/counter-resources for details.
Download BirdLife Australia's children's education kit to help them learn more about our wading birdlife
Shorebirds are a group of wading birds that can be found feeding on swamps, tidal mudflats, estuaries, beaches and open country. For many people, shorebirds are just those brown birds feeding a long way out on the mud but they are actually a remarkably diverse collection of birds including stilts, sandpipers, snipe, curlews, godwits, plovers and oystercatchers. Each species is superbly adapted to suit its preferred habitat. The Red-necked Stint is as small as a sparrow, with relatively short legs and bill that it pecks food from the surface of the mud with, whereas the Eastern Curlew is over two feet long with a exceptionally long legs and a massively curved beak that it thrusts deep down into the mud to pull out crabs, worms and other creatures hidden below the surface.
Some shorebirds are fairly drab in plumage, especially when they are visiting Australia in their non-breeding season, but when they migrate to their Arctic nesting grounds, they develop a vibrant flush of bright colours to attract a mate. We have 37 types of shorebirds that annually migrate to Australia on some of the most lengthy and arduous journeys in the animal kingdom, but there are also 18 shorebirds that call Australia home all year round.
What all our shorebirds have in common—be they large or small, seasoned traveller or homebody, brightly coloured or in muted tones—is that each species needs adequate safe areas where they can successfully feed and breed.
The National Shorebird Monitoring Program is managed and supported by BirdLife Australia.

This project is supported by Glenelg Hopkins Catchment Management Authority and Hunter Local Land Services through funding from the Australian Government's National Landcare Program. Funding from Helen Macpherson Smith Trust and Port Phillip Bay Fund is acknowledged.
The National Shorebird Monitoring Program is made possible with the help of over 1,600 volunteers working in coastal and inland habitats all over Australia.
The National Shorebird Monitoring program (started as the Shorebirds 2020 project initiated to re-invigorate monitoring around Australia) is raising awareness of how incredible shorebirds are, and actively engaging the community to participate in gathering information needed to conserve shorebirds.
In the short term, the destruction of tidal ecosystems will need to be stopped, and our program is designed to strengthen the case for protecting these important habitats.
In the long term, there will be a need to mitigate against the likely effects of climate change on a species that travels across the entire range of latitudes where impacts are likely.
The identification and protection of critical areas for shorebirds will need to continue in order to guard against the potential threats associated with habitats in close proximity to nearly half the human population.
Here in Australia, the place where these birds grow up and spend most of their lives, continued monitoring is necessary to inform the best management practice to maintain shorebird populations.
BirdLife Australia believe that we can help secure a brighter future for these remarkable birds by educating stakeholders, gathering information on how and why shorebird populations are changing, and working to grow the community of people who care about shorebirds.

To find out more visit: http://www.birdlife.org.au/projects/shorebirds-2020/shorebirds-2020-program
Aussie Bread Tags Collection Points
Collecting bread tags enables us to provide wheelchairs that change the life of disabled people in need, as well as keeping the tags out of landfill to help to preserve the environment.
Bread Tags for Wheelchairs was started in South Africa in 2006 by Mary Honeybun. It is a community program where individuals and organisations collect bread tags, which are sold to recyclers. The money raised pays for wheelchairs for the less fortunate which are purchased through a local pharmacy. Currently about 500kg of bread tags are collected a month in South Africa, funding 2-3 wheelchairs.
We have been collecting bread tags nationally in Australia since September 2018 and now have more than 100 collection points across the country. In February 2019 we started local recycling through Transmutation - Reduce, Reuse and Recycle in Robe, SA, where our tags are recycled into products such as door knobs and bowls. Tags from some states are still sent to South Africa where a plastics company called Zibo recycles them into seedling trays.
These humble bits of polystyrene can make a real difference so get your friends, family, school, workplace and church involved. Ask school tuck shops and boarding school kitchens, child care centres, aged care facilities, hospitals, cafes and fast food outlets to collect for you - they get through a lot of bread!
All the information and signage for collecting or setting up a public collection point is
on our website
.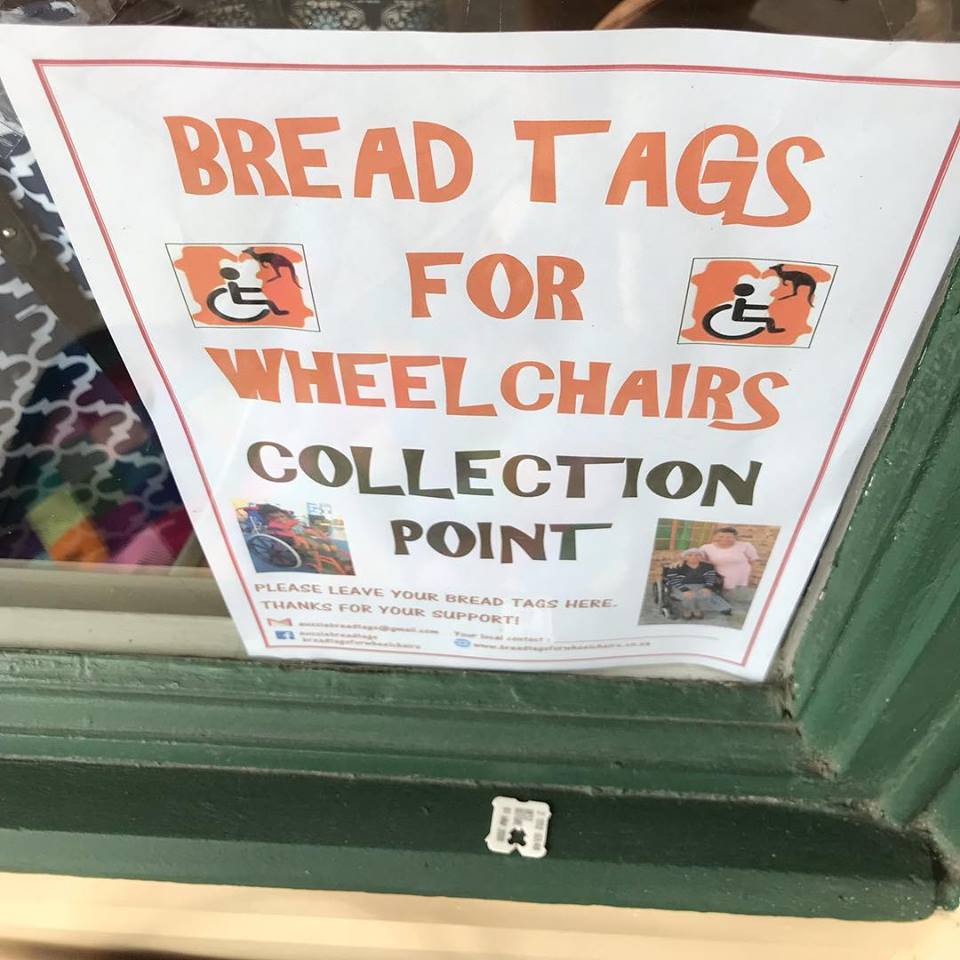 New Advocate For Children And Young People
Zoe Robinson has been appointed NSW Advocate for Children and Young People (ACYP) for five years following a productive 12-month stint while acting in the role.
Minister for Families, Communities and Disability Services Gareth Ward said Ms Robinson had worked hard to elevate the voices of young people throughout her career and would continue to be a strong voice for children and young people in NSW.
"Zoe Robinson is a champion for children and young people and I look forward to working closely with her to ensure the voices of young people are at the heart of Government decision making," Mr Ward said.
The Advocate for Children and Young People promotes the wellbeing of children and young people across the State by engaging with them and encouraging their participation in decisions that affect their lives.
Minister for Mental Health, Regional Youth and Women Bronnie Taylor said Ms Robinson had also been instrumental in representing the views of young people in regional NSW.
"This year has been a tough one for kids in the bush and the ACYP has an important role in making sure the voices of regional youth are elevated through to the highest levels of Government," Mrs Taylor said.
Ms Robinson has worked hard to support, listen and advocate for children and young people aged zero to 24 years across NSW with a particular focus on those doing it tough.
"I have the opportunity to learn from the experiences of children and young people every day. I look forward to continuing to bring focus to the issues that are important to children and young people in NSW and ensuring that they have a voice in the decisions that affect them," Ms Robinson said.
The ACYP is an independent statutory office reporting to the NSW Parliament through the Parliamentary Joint Committee on Children and Young People.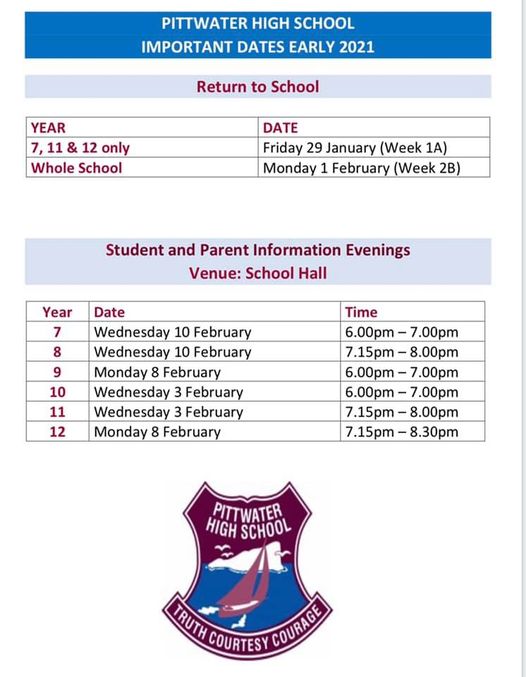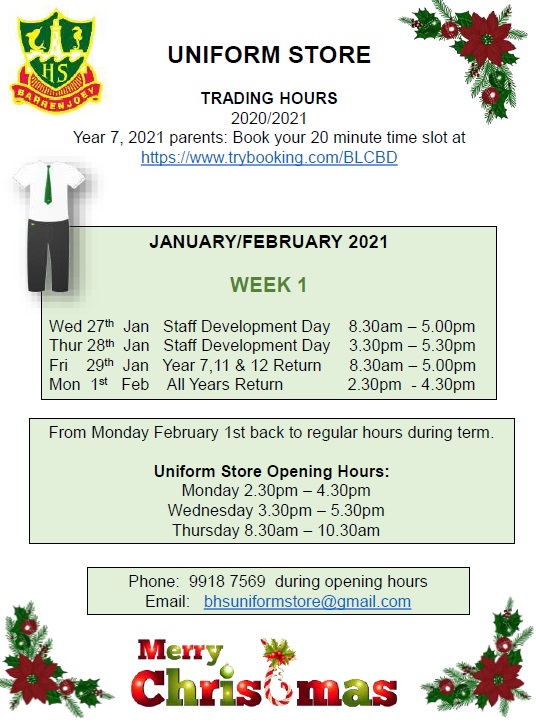 Digital Marketing Skills:
Certificate IV In Marketing And Communications
January 11, 2020
TAFE NSW has introduced advanced digital marketing skills to its communications and marketing course to equip students and business owners with the skills needed to thrive in an online environment.
The TAFE NSW Certificate IV in Marketing and Communications will integrate key skills including digital marketing budgeting and market share optimisation through digital marketing tools in 2021, to equip students with the skills employers are looking for in a post-pandemic world.
The COVID-19 pandemic has seen a large reliance on digital marketing as organisations shift their businesses to online and introduce e-commerce as an integral part of the customer journey.
According to data from the Australian Bureau of Statistics, almost half of the Australian workforce — 46 per cent — was mainly working from home at the height of the pandemic, highlighting the reliance on digital marketing technology to connect to consumers.
​​​​​​TAFE NSW Head Teacher of Business Services, Susan Huntington, said TAFE NSW was on the front foot in order to make sure skills students are learning are closely aligned to industry needs.
"Throughout the pandemic, we have seen Australian businesses pivot to online without the skills needed to understand their online business model," Ms Huntington said.
"TAFE NSW works closely with industry to identify what their skills needs are, and digital marketing is undoubtedly a skill that employers will look for in a post pandemic world."
The Certificate IV in Marketing and Communications will allow students to learn from industry-experienced teachers on how to develop and communicate marketing strategies, conduct market research, analyse consumer behaviour and run digital marketing campaigns.
The course offers flexible delivery for students to study full-time, part-time or online with fee-free training options for those eligible for JobTrainer.
To enrol in a marketing and communications course at TAFE NSW, visit www.tafensws.edu.au or call 131 601.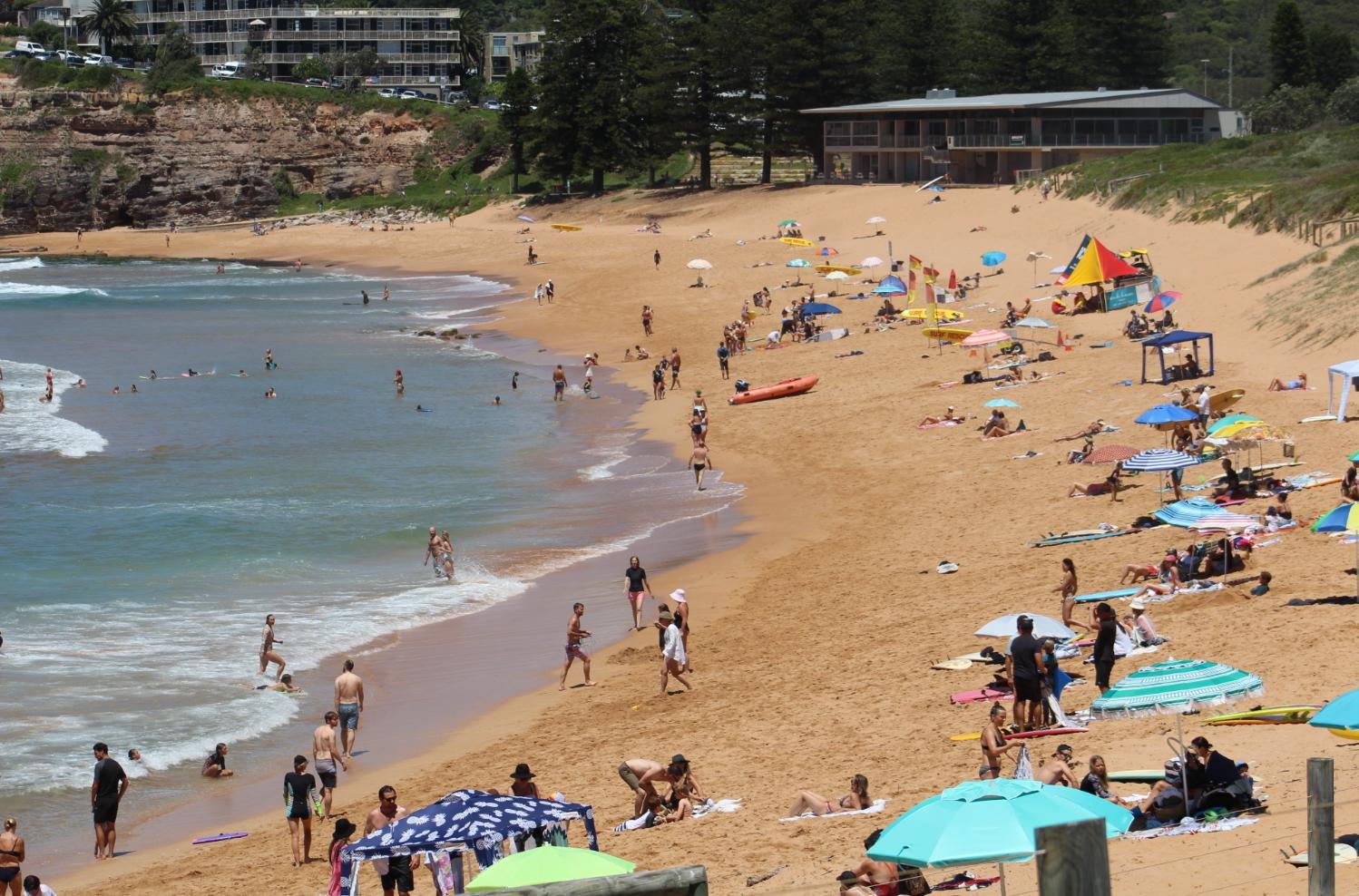 AvPals 2021
Avpals are pleased to announce that our very popular group training seminars are resuming at the Newport Community Centre from the beginning of Term ONE in 2021.
Details of these courses
APPEAR HERE
and we invite you to join up as soon as possible. You can also read much more about the term's courses
HERE.
We now offer the option to reserve and pay online using our secure credit card facility. Due to the additional Covid 19 restrictions above and beyond the government's requirements, we have severely rationed the numbers that can attend.
Free Diary Informs Seniors Of Their Rights
Scams, elder abuse and pensions are all addressed in a free diary aimed at keeping seniors informed of their legal rights.
Attorney General Mark Speakman encouraged seniors to pick up a free copy of the 'Legal topics for older people' diary to help them understand their rights under the law and plan for the year ahead.
"Many of us across the State will be delighted to see the back of 2020. One of the hard earned lessons of this year was that when disaster strikes, it is critical that people have access to the legal help and information they need," Mr Speakman said.
"This amazing resource from Legal Aid NSW is full of useful tips to help seniors make the most of 2021. It provides a one-stop-shop for information about everything from retirement villages, family finances and the pension, to elder abuse and scams."
Acting Minister for Seniors Geoff Lee said the 2021 diary will support seniors in countering the scourge of elder abuse.
"Elder abuse is everybody's business. Older Australians across our State have a right to feel safe and to be treated with dignity," Mr Lee said.
"That's why this year's diary contains important information about how to identify elder abuse, and details about where you or your family can get help."
The diary will keep readers up-to-date with events like the NSW Seniors Festival, NSW Grandparents Day and 2021 school holiday periods. Importantly, it will also provide referral details to relevant legal and non-legal services that can assist older people with their concerns and provide them with avenues for support.
Diaries will be available from Legal Aid NSW offices, your local State MPs, libraries and selected community organisations from 20 January 2021.
Distribution of the diary will focus on reaching older Aboriginal and Torres Strait Islander people and older people living in regional and remote areas of NSW.
For the first time, Legal Aid NSW will also produce a free calendar for older people, including useful legal information and tips.
Orders for the diary and calendar can be made here from 11 January 2021
: (click on 'Older People' to see where to order your diary):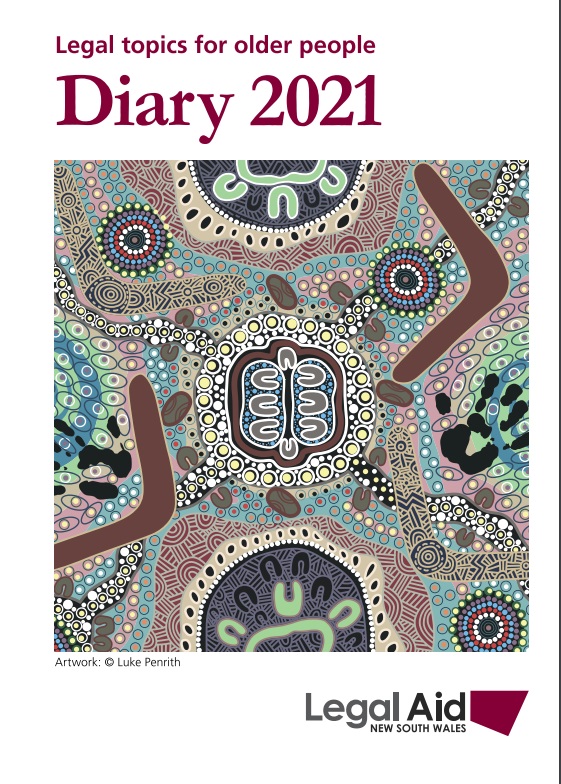 $44 Million To Extend Dementia Training, Education And Support
The Australian Government will extend grant agreements for programs providing support, training and education for services and individuals caring for people living with dementia.
An extra $44 million will be provided to Dementia Training Australia and Dementia Support Australia to extend the following national programs from July 2021 to June 2022:
Dementia Training Program (DTP)
Dementia Behaviour Management Advisory Service (DBMAS)
Severe Behaviour Response Teams (SBRT)
Needs Based Assessment (NBA), which is a component of the Specialist Dementia Care Program.
Minister for Senior Australians and Aged Care Services, Richard Colbeck, said the programs improved care for people living with dementia.
"The programs deliver support and advice – including clinical support, assessments, recommendations for care interventions, mentoring and capacity building – to family and informal carers, primary and acute care staff and aged care service providers," Minister Colbeck said.
"They also provide accredited education, upskilling and professional development in dementia care for health and care workers, GPs, nurses and allied health professionals."
Funding for these programs is available beyond the life of the extended grant agreements.
The final report of the Royal Commission into Aged Care Quality and Safety will inform how the programs will be delivered beyond 30 June 2022.
This extension follows other recent investments by the Australian Government with an additional $11.3 million provided for the DBMAS and SBRT programs in the 2020-21 Budget which built on an additional $10 million invested in DBMAS, SBRT and DTP in 2019-20.
Dementia is one of Australia's biggest health challenges. It is estimated that there are between 400,000 and 459,000 Australians living with the disease today, and that number grows each year.
"These programs have delivered great outcomes and significant clinical improvements in recent years," Minister Colbeck said.
"They have improved the quality of care delivered by thousands of health professionals and care workers to people living with dementia. Dementia Support Australia alone has delivered services to nearly 80 per cent of aged care homes across Australia since 2016."
A Prognostic Alzheimer's Disease Blood Test In The Symptom-Free Stage
Memory deficit is a normal side effect of aging. At what point does memory loss become pathological?
Using a blood test, a German-Dutch research team has predicted the risk of Alzheimer's disease in people who were clinically diagnosed as not having Alzheimer's disease but who perceived themselves as cognitively impaired (Subjective Cognitive Declined, SCD). The researchers analyzed blood samples from an SCD cohort supervised at the Alzheimer Center Amsterdam. Using a test developed at Ruhr-Universität Bochum (RUB) called the Immuno-Infrared Sensor, they identified all 22 subjects at study entry who developed Alzheimer's dementia, thus the clinical symptoms, within six years. The test also showed which subjects were at very low risk to develop Alzheimer's dementia within six years. The team describes the results in the journal Alzheimer's Research and Therapy, published online 24 December 2020.
For the study, the team led by biophysics Professor Klaus Gerwert and Julia Stockmann of the Bochum Research Center for Protein Diagnostics (Prodi) collaborated with RUB statistician Professor Nina Timmesfeld, Department of Medical Informatics, Biometry and Epidemiology, and researchers from the Amsterdam University Medical Centers, Location Vrije University (VUmc) led by Professor Charlotte Teunissen and Professor Philip Scheltens.
Sensor detects misfolded proteins in blood
The SCD cohort included 203 individuals. At study entry, blood samples were taken from all the participants and analysed using the patented immuno-infrared sensor that detects misfolding of the amyloid-beta (Aβ) peptide, which is a biomarker for Alzheimer's disease. In addition, the subjects underwent extensive Alzheimer's disease diagnostic testing; at study entry, this did not provide a diagnosis of Alzheimer's disease in any of the subjects studied. The immuno-infrared sensor, on the other hand, detected misfolded Aβ peptides at study entry in all 22 subjects who developed the clinical disease in the following six years. In subjects who showed mild misfolding, it took on average longer (3.4 years) for conversion to clinical Alzheimer than in subjects with severe Aβ misfolding (2.2 years).
Together with statistician Nina Timmesfeld, the researchers predicted the risk of developing clinical Alzheimer's disease. According to the statistical model, SCD subjects with mild misfolding have an 11-fold higher risk and SCD subjects with severe misfolding have a 19-fold higher risk of developing clinical Alzheimer's in the following six years than subjects without misfolded Aβ peptide. "Misfolding of Aβ is therefore a very precise prognostic plasma biomarker," concludes Klaus Gerwert.
Combination of two biomarkers further improves prognosis
In addition, the team checked whether the combination of two different measurement methods in the plasma biomarker panel could further improve the prediction of disease risk. For this purpose, they combined the misfolding of all Aβ isoforms with a concentration decrease for Aβ42 as ratio to Aβ40 in plasma. The Amsterdam group measured Aβ concentrations using the new single-molecule array (SIMOA) technology. This increased the assay accuracy from an AUC (area under the ROC curve) of 0.94 to 0.99.
"We can now very accurately predict the risk of developing clinical Alzheimer's disease in the future, with a simple blood test on symptom-free individuals with subjective concerns," explains Klaus Gerwert. "However, we can just as confidently give the all-clear for SCD patients who have a very low probability of developing Alzheimer's disease in the next six years."
"Through the plasma biomarker panel, we can monitor disease progression over 14 years, beginning in the asymptomatic state with misfolding of Aβ and subsequent plaque deposition of Aβ42 in the brain associated with the first cognitive impairments," Julia Stockmann adds.
Hope for early-stage treatment
Such a blood test, which can detect the onset of Alzheimer's dementia even in the asymptomatic state, would be particularly useful if an active substance were available to treat the disease. In March 2021, the U.S. Food and Drug Administration will decide whether to approve the drug aducanumab. "Our results indicate that Alzheimer's drugs should be applied as early as possible in a non-clinical stage to improve therapy response," Klaus Gerwert said. The Bochum researcher is promoting the immuno-infrared sensor to be used in the selection of trial participants in the future to achieve a significantly better therapy response.
Julia Stockmann, Inge M. W. Verberk, Nina Timmesfeld, Robin Denz, Brian Budde, Julia Lange-Leifhelm, Philip Scheltens, Wiesje M. van der Flier, Andreas Nabers, Charlotte E. Teunissen, Klaus Gerwert.
Amyloid-β misfolding as a plasma biomarker indicates risk for future clinical Alzheimer's disease in individuals with subjective cognitive decline.
Alzheimer's Research & Therapy, 2020; 12 (1) DOI:
10.1186/s13195-020-00738-8
Resistance Training Benefits Older Women Just As Much As Older Men
Men and women aged over 50 can reap similar relative benefits from resistance training, a new study led by UNSW Sydney shows.
While men are likely to gain more absolute muscle size, the gains relative to body size are on par to women's.
The findings, recently published in Sports Medicine, consolidated the results of 30 different resistance training studies involving over 1400 participants. This paper specifically compared the results of men and women aged 50 and over.
"Historically, people tended to believe that men adapted to a greater degree from resistance training compared to women," says Dr Amanda (Mandy) Hagstrom, exercise science lecturer at UNSW Medicine & Health and senior author of the study.
"The differences we found primarily relate to how we look at the data -- that is, absolutely or relatively. 'Absolute' looks at the overall gains, while 'relative' is a percentage based on their body size."
The paper is the first systematic review and meta-analysis to examine whether older men and women reap different resistance training results. The findings add to past research on differences in younger adults (18-50), which suggested that men and women can achieve similar relative muscle size gains.
The researchers compared muscle mass and strength gains in 651 older men and 759 older women across the 30 studies. The participants were aged between 50 and 90, with most having no prior resistance training experience.
While 50 is not typically considered an 'older adult', it was selected as the threshold for this study given the potential for menopausal hormone changes to influence resistance training outcomes.
"We found no sex differences in changes in relative muscle size or upper body strength in older adults," says Dr Hagstrom.
"It's important for trainers to understand that women benefit just as much as men in terms of relative improvement compared to their baseline."
Sex-specific workout tips
Older men tended to build bigger muscles when looking at absolute gains, the researchers found. They were also more likely to see greater absolute improvements to upper and lower body strength.
But when it came to relative lower body strength, older women saw the biggest increases.
"Our study sheds light on the possibility that we should be programming differently for older men and women to maximise their training benefits," says Dr Hagstrom.
The team conducted a sub-analysis of the literature to see what resistance training techniques gave the best results for each sex.
"Older men might benefit from higher intensity programs to improve their absolute upper and lower body strength," says Dr Hagstrom.
"But older women might benefit from higher overall exercise volumes -- that is, more weekly repetitions -- to increase their relative and absolute lower body strength."
Longer training durations could also help increase relative and absolute muscle size (for older men) or absolute upper body strength (for older women).
"Changes to exercise regimes should be made safely and with professional consultation," says Dr Hagstrom.
Strengthening future health
Feeling stronger and having bigger muscles aren't the only benefits to resistance training.
Resistance training can offer other health benefits, like increasing a person's stamina, balance, flexibility and bone density. It has also been shown to help improve sleep, sense of wellbeing, and decrease the risk of injury.
"Strength training is very important and beneficial to our health -- especially for older people," says Dr Hagstrom.
"It can help prevent and treat many age-related chronic diseases, like diabetes, heart disease and arthritis."
Dr Hagstrom hopes her future research can identify more best-practice prescriptions for resistance training exercises.
"Learning more about resistance training and its benefits could help improve overall health outcomes for Australia's ageing population," she says.
Matthew D. Jones, Michael A. Wewege, Daniel A. Hackett, Justin W. L. Keogh, Amanda D. Hagstrom.
Sex Differences in Adaptations in Muscle Strength and Size Following Resistance Training in Older Adults: A Systematic Review and Meta-analysis.
Sports Medicine, 2020; DOI:
10.1007/s40279-020-01388-4
Contracts Signed For Rollout Of COVID-19 Vaccine
December 24, 2020: The Hon Greg Hunt MP, Minister for Health and Aged Care
Contracts have been signed with companies to partner with the Australian Government to safely distribute COVID-19 vaccines to all Australians from March next year.
The contracts cover three vital aspects of the vaccine rollout:
Distribution and logistics

— industry leading providers DHL Supply Chain and Linfox will undertake COVID-19 vaccine distribution.

Data

—Accenture will provide tracking of vaccine doses as well as enabling overall program implementation monitoring.
In addition,

PwC will be the Department of Health's Program Delivery Partner

for the vaccine rollout.
Finalisation of these contracts confirms Australia is on track to achieve a well-ordered, efficient and safe rollout of COVID-19 vaccine. Subject to approvals, the first vaccinations will be provided to health workers and aged care residents from March.
DHL Supply Chain and Linfox will work with the Department of Health to design and operate a national distribution network. They will support vaccination for all, including people in rural, remote and very remote areas and others who are hard to reach.
They will also be required to track and report the temperature of the vaccine at all times. The required temperature could be 2 to 8 degrees (standard cold chain temperatures) to as low as minus 70, which is needed for the Pfizer vaccine.
Purpose built dry ice containers will be supplied for moving the Pfizer vaccine around Australia, as part of the Government's global distribution deal with Pfizer.
As well as transporting the vaccines from the point of acceptance from manufacturers to vaccination administration sites, the logistics partners will be responsible for transport and management of vaccination supplies such as needles, syringes, and personal protective equipment.
Data partner Accenture will design, develop, and implement a software solution to enable "point in time" visibility of COVID-19 vaccine doses across the delivery chain.
This will include receipt of the vaccine by health services, vaccination of patients, and subsequent monitoring for adverse reactions.
Vaccines will be a critical part of Australia's ongoing response to COVID-19 and the Australia Government has secured over 117 million doses to cover the Australian population several times over.
Vaccines will complement the other vital health measures including social distancing, good hand hygiene, high testing rates and Australians mandatory hotel quarantine regime for international travellers.
Our advice remains that Australia remains on track for first vaccinations in March, and completion of whole of population in 2021.
Australia's response to the COVID-19 pandemic remains the envy of the world.
Preventing Nicotine Uptake By Young Australians With Prescription Based Vaping
December 21, 2020: The Hon Greg Hunt MP, Minister for Health and Aged Care
The Government is responding to the independent regulatory decision of the TGA today with a range of measures to support the cessation of smoking, and to help prevent teenagers taking up pathways to smoking.
As noted in the TGA decision (https://www.tga.gov.au/scheduling-decision-final/notice-final-decision-amend-current-poisons-standard-nicotine), from 1 October 2021, consumers importing nicotine will require a doctor's prescription to legally access nicotine e-cigarettes and liquid nicotine. Child resistant closures for liquid nicotine will also be mandatory.
The TGA's decision follows extensive public consultation, and is consistent with the existing ban in all states and territories on the sale of nicotine e-cigarettes without a doctor's prescription. This is an independent decision of Government, which is legally binding.
In response to today's decision, the Government will be taking the following actions:
The previously proposed Customs (Prohibited Imports) Regulations will not be proceeding due to the significant overlap with the TGA decision.
In consultation with the RACGP, AMA and other medical experts, the Government will develop a Telehealth Smoking Cessation item that will be available 6 months prior to the 1 October implementation date. As part of this work the Government will provide $1 million for an education campaign focussed on smoking cessation.
It is important to note that any doctor may currently prescribe nicotine containing e-cigarettes that can be used by consumers for personal importation. This is not widely understood, and it is an important matter of public information that over 30,000 GPs may currently, and in the future, prescribe nicotine-based e-cigarettes for smoking cessation.
Secondly, any of these GPs can also register with the TGA to become what is known as an 'Authorised Prescriber'. A GP who is an Authorised Prescriber can issue prescriptions for e-cigarettes for dispensing at a local pharmacy as an alternate option to personal importation.
Nicotine containing e-cigarettes are currently illegal to sell in every State and Territory, and possession in all jurisdictions (except South Australia) is also illegal without a valid medical prescription. That means that there is a current situation that legally imported materials are then illegally possessed under state law. This decision will both reduce the risk of an on ramp for teenagers as highlighted by the delegate, while rectifying the issue of legal importation but illegal possession.
The TGA scheduling delegate's
reasons
for the decision included, but were not limited to:
The current available evidence does not support that e-cigarettes are a safer alternative to smoking cessation aids currently available.
There is also currently insufficient evidence to conclude whether e-cigarettes can benefit smokers in quitting.
Risk of nicotine addiction for new or continuing users.
The introduction of novel nicotine delivery system may have a negative impact on tobacco control and may re-normalise smoking.
Exposure to nicotine in adolescents may have long-term consequences for brain development, potentially leading to learning and anxiety disorders.
Unknown toxicity of long-term exposure to heated and inhaled chemicals.
Risk of accidental exposure to children, particularly in relation to liquid nicotine.
The delegate outlined that restrictions on the availability of e-cigarettes are necessary to mitigate the potential uptake of smoking in young adults who would otherwise be at low risk of initiating nicotine addiction.
We have already seen rapid growth of youth uptake in vaping overseas and already emerging in Australia. Specifically:
Between 2015 and 2019, current e-cigarette usage by U.S. youth increased by approximately 1,128,000 young people aged 14-19 years (71.9% increase). This has resulted in a total of over 4 million U.S high students currently using e-cigarettes.
In Australia between 2016 and 2019, the number of current e-cigarette users aged 15-24 increased by approximately 72,000 (95.7% increase) for a total of approximately 147,000.
In addition, recent research from the Australian National University has found e-cigarette users are three times more likely to take up traditional cigarette products.
In particular, the TGA delegate found:
I have considered the Irish HRB reports, which conclude that adolescents using e-cigarettes are between three to five times more at risk of future initiation of cigarette smoking when compared to those who have never smoked e-cigarettes.
The findings of the Irish HRB reports were consistent with the SCHEER report, which concluded that there is strong evidence that e-cigarettes are a gateway to smoking for young people. Similar conclusions were reached in the ANU report, which found that, across multiple settings, non-smokers who use e-cigarettes are consistently more likely than non-e-cigarettes users to initiate cigarette smoking.
I regard the reports of the Irish HRB, SCHEER and ANU to be independent, credible and relevant to my deliberations on nicotine addiction associated with e-cigarette use in adolescents. It follows that I have attached significant weight to these reports on the basis that these are current and comprehensive scientific reviews undertaken by leading international organisations. I note that the findings of the three reports are broadly consistent.
This can be characterised as seeking to avoid an ON RAMP for non-smokers, especially youth.
At the same time, today's decision is designed to facilitate a simple and legal option to nicotine containing e-cigarettes for smoking cessation – to provide the OFF RAMP for smokers.
The RACGP smoking cessation guidelines stipulate that nicotine containing e-cigarettes are not first line treatment for smoking cessation. However, for people who have tried to achieve smoking cessation with approved pharmacotherapies but failed, and who are still motivated to quit smoking and have brought up e-cigarette usage with their healthcare practitioner, nicotine containing e-cigarettes may be a reasonable intervention to recommend.
Where appropriate, consumers will be able to continue using nicotine e-cigarettes as a smoking cessation aid based on their doctor's advice. Consumers will be able to purchase nicotine e-cigarettes from overseas, online or from local pharmacies, with a prescription.
The decision also aligns with advice from Australia's medical experts, including the National Health and Medical Research Council and Australian Health Protection Principal Committee (AHPPC), who have warned of the health dangers of e-cigarettes.
Around the world we have seen much evidence of young people being introduced to nicotine through vaping for the first time, and in July 2018, a Victorian toddler died from nicotine poisoning.
The former head of the Food and Drug Administration in the United States, Scott Gottlieb M.D, referred to use of e-cigarette use amongst American youth as an 'epidemic'.
The Government supports the independence of the TGA in making decisions around medicine availability and the approval of medicines, medical devices and vaccines for supply to Australians based on expert health advice. Scheduling decisions of the TGA are not subject to disallowance either by the Parliament of the Minister.
The delegate also took into account the Senate Committee Report of 18 December 2020, in addition to international evidence. The decision includes a post-market review as recommended in the report, and follows majority support for the independent role of the TGA under its Act, and support for this course of action.
$45 Million Boost For Smart Places In NSW: EOI Sought
The NSW Government will co-invest up to $45 million over three years to accelerate the development of smart places across NSW.
The NSW Smart Places Acceleration Program will allow the Government to partner with councils and place-owners, such as government agencies, owners, councils or regional organisations, to accelerate the adoption of smart technologies and capabilities in their areas.
Minister for Customer Service Victor Dominello said this program will connect and empower communities by driving investment in new technology and data.
"This $45 million investment will play a significant role in helping deliver the Smart Places Strategy," Mr Dominello said.
"We want to use technology to make life easier for people. Whether it's busting congestion or improving health outcomes, this funding is about strengthening communities.
"We are calling on expressions of interest and encourage all relevant councils and place-owners to bring forward ideas."
The Government is seeking ideas and initiatives that respond to the priorities our communities see, and that can be deployed across the whole of NSW if they prove successful in trials.
Initial initiatives that are progressing have been designed to tackle challenges around parking, water recycling, mobile coverage and managing kerbside open space.
Minister for Local Government Shelley Hancock called on all councils to take advantage of this unique opportunity to deliver measurable benefits for their local communities.
"Smart Places will open up a range of improvements for communities, from the introduction of smart CCTV to reduce crime, to reducing water usage through the use of real-time meters," Mrs Hancock said.
"I encourage councils across the State to put their thinking caps on and get involved in this innovative project."
To successfully access the
Smart Places Acceleration Program
, councils and NSW agencies should be able to demonstrate that they can meet and apply the foundational requirements established through the Smart Places Strategy. Learn more about the
Smart Places Strategy
and to view the criteria and details on how to submit an expression of interest, please visit
Smart Places Acceleration Program
.
Multi-Million Dollar Tender Now Open For The Construction Of The World's Longest Wild Dog Fence
The NSW Government has launched a tender valued at $17 million to undertake the construction of the 742-kilometre extension of the NSW Border Wild Dog Fence with businesses in regional NSW encouraged to apply.
Deputy Premier John Barilaro announced that the tender launch came after construction of the pilot site of the world's longest wild dog fence near Hungerford had now been completed.
"Most of regional NSW is still recovering from COVID, bushfires and the worst drought on record so using local businesses in the bush to build the fence is a top priority for the NSW Government," Mr Barilaro said.
"The construction of this significant project will provide stimulus to regional communities which is great news for local contractors and workers.
"The NSW Government has taken steps to assist regional businesses in the tender process by creating a panel of suppliers who will be able to quote on individual stages of the build.
"The stages of construction will be 50 to 120 kilometres in length, so there will be plenty of opportunity for smaller local suppliers to get involved."
Minister Marshall said the next phase of construction through the tender process would build on the completion of the 15-kilometre-long pilot site near Hungerford, which used local contractors and materials sourced from Bourke.
"The priority pilot site has been an invaluable exercise for the overall project as it has allowed the project team to test and evaluate its systems prior to the main phase of construction commencing," Mr Marshall said.
"Through this process we used local companies, including those employing Indigenous Australian contractors from Enngonia, and all the materials were sourced from a business in Bourke.
"Once the extension is complete the NSW Border Wild Dog Fence will be more than doubled in length to 1325 km, with the fence fortress to serve as a titanic tool for NSW landholders in the fight against pests and predators."
The total project is costed at around $37.5 million, with all costs associated with the planning, assessments, set-out and construction of the fence to be met by the NSW Government.
Sport Integrity Australia Advisory Council
The oversight and guidance for sport integrity matters in Australia has been further strengthened with the appointment of a highly experienced nine-member Sport Integrity Australia Advisory Council.
The Advisory Council includes leaders from a wide cross section of sport, governance, government administration, law enforcement and child protection.
Minister for Sport, Richard Colbeck, said each member of the council brought with them a breadth of experience that would reinforce the work of Sport Integrity Australia in strengthening the framework of sport across Australia.
"I am pleased to announce the nine member advisory council," Minister Colbeck said. "Each member brings skills and knowledge to provide advice on all areas of sports integrity.
"It follows the Australian Government's recent investment of $10.1 million to introduce an independent complaints handling process within Sport Integrity Australia."
Appointed members include World Sailing Vice President Sarah Kenny (Chair), Paralympics Australia CEO Lynne Anderson, Golf Australia CEO James Sutherland, former elite athlete and governance expert Margot Foster, former NSW Police Commissioner Ken Moroney, former senior public servant Peter Conran, sports consultant and former elite athlete Scott Draper, former National Children's Commissioner Megan Mitchell and policy adviser Jason Marocchi.
Sport Integrity Australia commenced operations on 1 July 2020, and is the cornerstone of the Government's sport integrity strategy.
The newly appointed Advisory Council will provide Strategic advice to both the CEO of Sport Integrity Australia as well as to the Minister for Sport.
"I am particularly pleased to announce Ms Sarah Kenny as Chair of the Advisory Council," Minister Colbeck said. "Highly regarded for her national and international experience within the administration of Olympic sailing, Ms Kenny is a vice president of World Sailing, and represented Australia at the 1984 Los Angeles Olympic Games in windsurfing."
He said Ms Kenny also boasts an extensive legal career combining corporate law with a sports related practice including integrity matters.
"Experienced in the complex wagering regulatory regime in Australia, anti-money laundering, and complex integrity issues, her leadership will be invaluable to the success of the Advisory Council," Minister Colbeck said.
Ms Kenny said it was an honour to be appointed.
"I am looking forward to working with the other highly respected Advisory Council members to bring together our combined experience and knowledge to advise on all aspects of sport integrity and to assist in safeguarding the integrity of Australian sport," she said.
Minister Colbeck said the highly qualified council members will bring enormous value to the consideration of sport integrity issues and the way they are addressed.
"The Government has invested heavily in protecting the integrity of Australian sport.
"By establishing Sport Integrity Australia and the National Sports Tribunal, increasing investment into independent compliant handling and forming the Sport Integrity Australia Advisory Council, Australians can be confident everything possible is being done to keep the sport they love clean, safe and fair."
The inaugural Sport Integrity Australia Advisory Council will consist of the following members:
Ms Sarah Kenny (Chair)
Ms Lynne Anderson (Member)
Mr Peter Conran AM (Member)
Ms Margot Foster AM (Member)
Mr James Sutherland (Member)
Mr Scott Draper (Member)
Mr Ken Maroney AO APM (Member)
Ms Megan Mitchell (Member)
Mr Jason Marocchi (Member)
Reminder: Centrelink Debt Recovery Activity To Restart In February
January 8, 2021: Services Australia
Services Australia is reminding people that debt recovery activity will recommence in February 2021, following the end of the nationwide debt pause in response to coronavirus.
On 3 April 2020, a temporary pause was put on debt raising and recovery to help ease pressure on people's budgets during the coronavirus pandemic.
Debt raising activity gradually recommenced in November last year, as announced on 28 October 2020. Centrelink debt repayments will start again in February 2021.
Early next month, we'll start contacting people who have a debt to let them know the due date for their repayments and how to start repaying money.
We'll provide information to help people understand the reason for their overpayment and set up the best repayment options for their situation.
No one will have to make repayments before these due dates, unless they choose to.
Delaying debt recovery has given time for people to consider their circumstances and engage with us about their flexible options.
If you placed repayments on hold, we'll contact you regarding your payment arrangements.
As the State of Disaster declaration for Victoria has been lifted, the debt pause for all people in Victoria ends on 11 January 2021 but repayments won't restart until February.
If you've been overpaid, we're here to help you.
Anyone who doesn't understand why they've been overpaid can talk to us by calling their regular Centrelink payment line.
Services Australia has a range of services to help people manage an overpayment, including online tools and specialist staff such as social workers who can provide short term counselling, information and referrals to other services for Australians in need.
First Tracks Laid On City & Southwest Metro
The first tracks have been laid on the City & Southwest Metro, marking an important milestone in the delivery of Australia's biggest public transport infrastructure project.
Premier Gladys Berejiklian said extending Sydney Metro from the north west into the city and Bankstown will forever change how we get around Sydney and will create vital jobs.
"Metro has already transformed the lives of people living in Sydney's north west and now we are getting on with delivering it for the south west and the CBD," Ms Berejiklian said.
"The construction of this mega project couldn't come at a more important time for our state. Metro forms a key part of the government's record $107 billion infrastructure pipeline, which will be a major jobs creator during our COVID-19 recovery.
"More than 5000 people are currently working across the City & Southwest Metro project and, by the time the project opens, around 50,000 people will have worked on it."
Minister for Transport and Roads Andrew Constance said Sydney will have 31 Metro railway stations and a 66-kilometre standalone Metro railway system in 2024.
"More than 4000 tonnes of Australian rail steel has been used to create 31 kilometres of railway tracks for the twin 15.5 kilometre tunnels, which extend from Chatswood to Sydenham," Mr Constance said.
"North West Metro has been a great success with more than 25 million customers already using the service, and this extension into the city and southwest will see a Metro train every two minutes in both directions under the CBD.
"The new Metro will be able to move more people across the Harbour in the busiest hour of the peak than the Harbour Bridge and Harbour Tunnel combined."
Systems Connect, a joint venture between CPB Contractors and UGL, is designing and converting the excavated tunnels into a working railway, including distributing and laying the rail tracks along the tunnels. The company is also expanding the Sydney Metro Trains Facility at Rouse Hill, building a new facility at Marrickville and installing the power systems for the Sydney Metro extension.
Metro trains will start running through the tunnels in 2024, extending from the North West Metro, into the city and beyond to Bankstown.
New stations will be delivered at Crows Nest, Victoria Cross, Barangaroo, Martin Place, Pitt Street and Waterloo, along with new underground platforms at Central Station.
Disclaimer: These articles are not intended to provide medical advice, diagnosis or treatment. Views expressed here do not necessarily reflect those of Pittwater Online News or its staff.