March 4 -10, 2012: Issue 48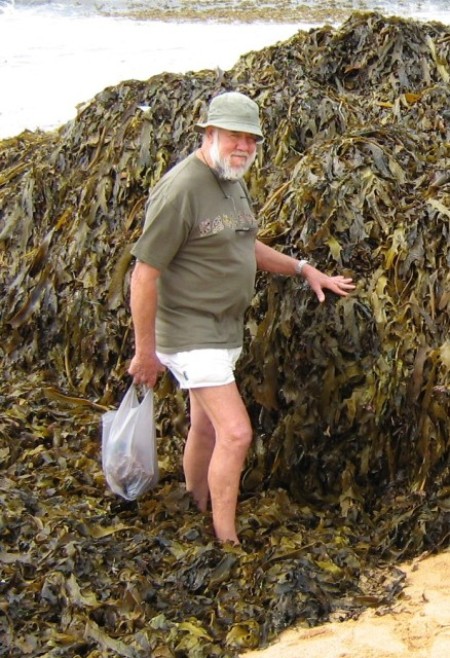 Above: Phil Colman, has been taking groups of people over the rock platforms of the northern beaches for about 40 years. As a marine biologist, formerly of the Australian Museum, he is well equipped to explain the very rich and bio-diverse life of the intertidal zone. Below: Sacred Ibis, Pittwater.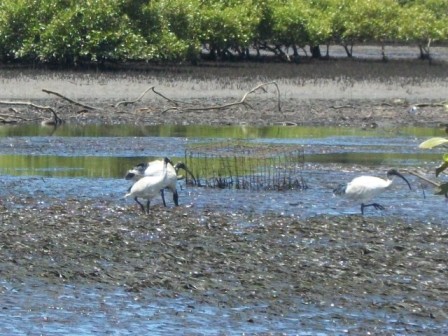 PITTWATER'S COASTAL AMBASSADORS
PROGRAM GOES STATEWIDE
Pittwater Council's award-winning Coastal Ambassadors program will now be extended along the entire NSW coast, thanks to financial support from the NSW Environmental Trust. The Coastal Ambassadors program was started by the Council's Coastal Environment Centre in 2005. Every year since then, the program has trained volunteers from surf clubs and other community groups to become 'ambassadors' for the local marine environment.
Typically, Coastal Ambassadors receive up to 6 weeks training in environmental education on coastal issues, which they then use to teach other volunteers, schoolchildren and visitors about the importance of looking after the coastline.
Since its inception in 2005 Pittwater Council has trained 115 Coastal Ambassadors and the program has the backing and support of Surf Life Saving Sydney Northern Beaches, community groups such as Eco Divers and the Surfrider Foundation and the NSW Environmental Trust. One example of the program's success is that many of Sydney's northern beaches surf clubs have now undertaken energy audits and measures to improve their club's sustainability targets.
Mayor Harvey Rose said the grant awarded from the Trust would help the program target volunteer lifesavers up and down the NSW coast as potential Coastal Ambassadors. "Our next training course is on the 12 & 13 October at the Coastal Environment Centre. The beauty of the Centre is that it's located next to the Council's Lakeside Holiday Park, meaning we can accommodate volunteers from across NSW during their training," he said.
October's training will be coordinated by marine scientist Dr Arthur Dye and local marine expert Phil Colman. Participants will receive in-depth training in coastal systems, beach and shore ecology, global warming and ocean acidification.
The NSW Environmental Trust will provide funding towards travel expenses, accommodation and follow-up support to encourage participants to spread the word when they return home.
Surf Life Saving Sydney Northern Beaches President Gordon Lang said that environmental education had become an area of focus within the surf life saving movement. "This is a continued and exciting expansion of surf life saving's role – not only protecting lives but highlighting the fragility of our coastal areas. It's another example of our focus on community and sustainability."
Surf Life Saving New South Wales will be asking for expressions of interest in the coming weeks. For more information please visit www.slsa.com.au
FROM: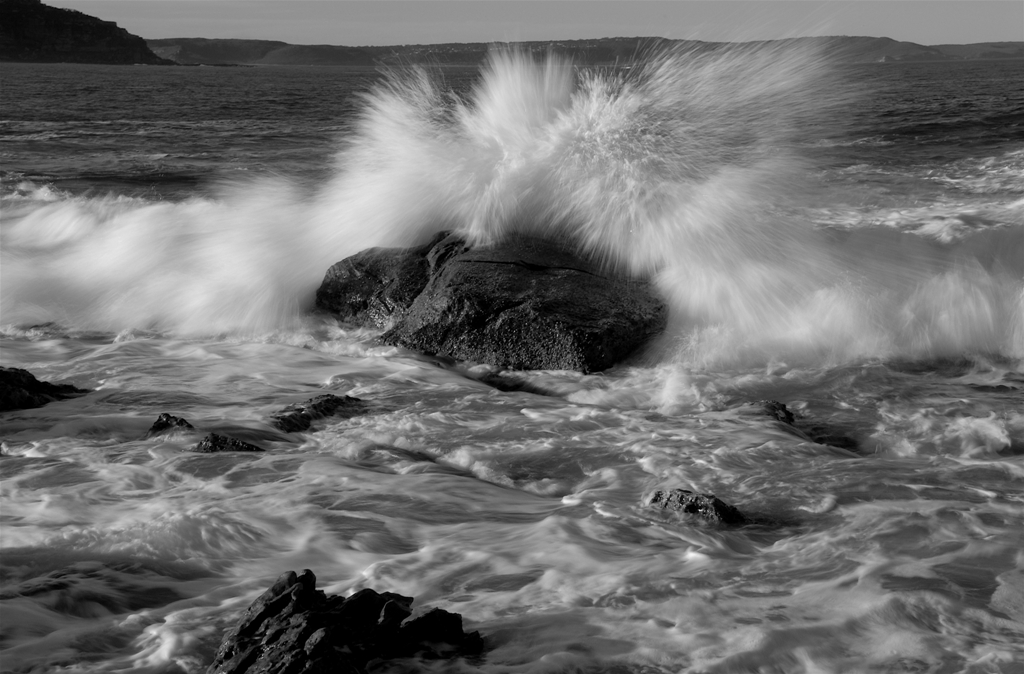 Ocean's Water-Sculpture, South Palm Beach. Picture by Adrian Boddy, All Rights Reserved. Contact the artist: www.adrianboddy.com