Inbox and Environment News: Issue 477
December 6 - 12, 2020: Issue 477
Parra'dowee Time
November-December
Goray'murrai—Warm and wet, do not camp near rivers
This season begins with the Great Eel Spirit calling his children to him, and the eels which are ready to mate make their way down the rivers and creeks to the ocean.
It is the time of the blooming of the Kai'arrewan (Acacia binervia) which announces the occurrence of fish in the bays and estuaries.
Acacia binervia, commonly known as the coast myall, is a wattle native to New South Wales and Victoria.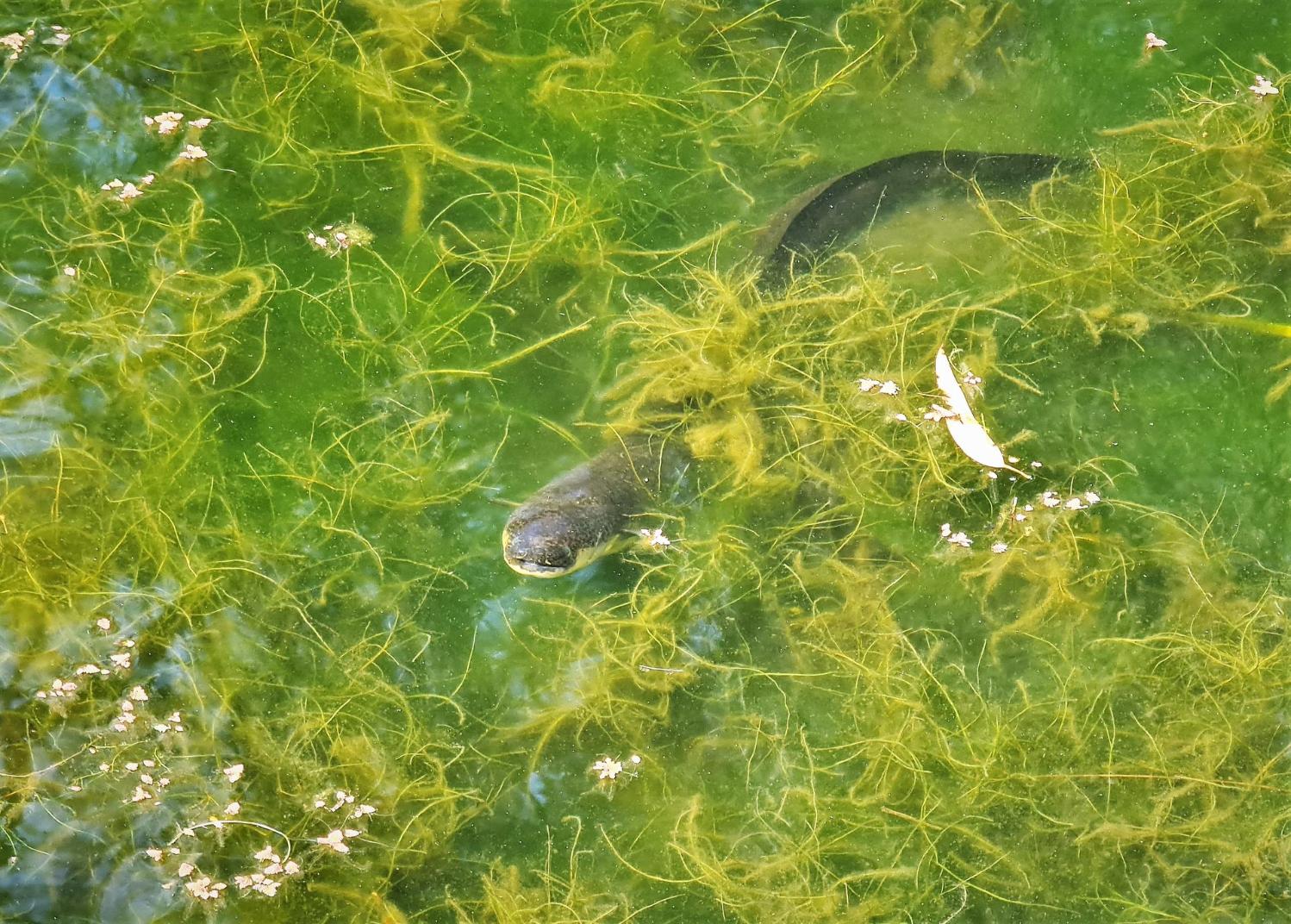 Eel in Warriewood Wetlands, October 2020 - photo by
Joe Mills
PITTWATER PATHWAYS DATA: Local Flooding 9 February 2020
Published December 2nd, 2020 by Pittwater Pathways
Moderately severe local flooding at Bayview, Narrabeen, Wakehurst Parkway and North Narrabeen.
New Northern Beaches Hospital cut off at Parkway.
This video made for data purposes.
More Trees Across Greater Sydney
December 1, 2020
New, green life will be breathed into Greater Sydney with more than 40,000 trees to be planted and a series of innovation projects delivered thanks to $10 million in NSW Government grants.
The Greening Our City program will provide grants to 30 councils and two partner organisations across two funding streams - Cooler Suburbs and Green Innovations.
Premier Gladys Berejiklian said the program would help reach her target to plant one million trees across Greater Sydney by 2022 and increase the proportion of homes in urban areas within 10 minutes' walk of quality green, open and public space by 10% by 2023.
"This fantastic program will result in more than 40,000 trees being planted in the ground and will also see exciting innovation projects that protect native species and help to green urban spaces," Ms Berejiklian said.
Minister for Planning and Public Spaces Rob Stokes said planting more trees would bring enormous environmental benefit while making public spaces more attractive.
"Our city is framed by parks – we know how valuable tree cover is for lowering heat, providing shade and enhancing our neighbourhoods," Mr Stokes said.
"This program will see trees planted in more developed areas like Miranda and Parramatta and in growing areas like Camden, Blacktown, Campbelltown and Hawkesbury."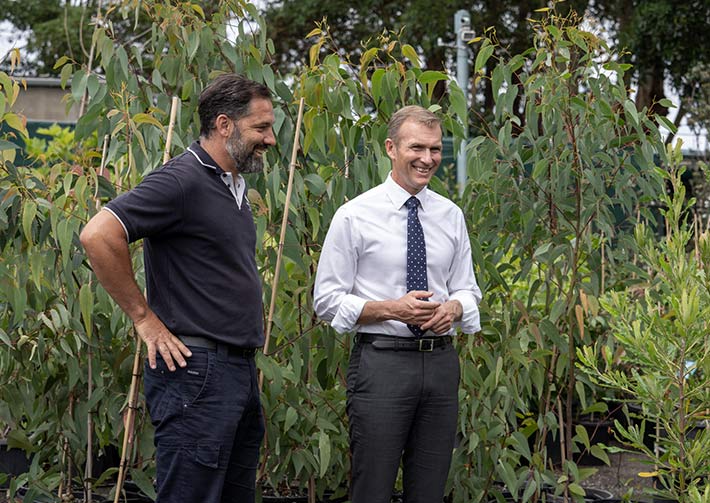 Local Government NSW President Linda Scott welcomed the announcement and said the program was a great example of partnership between local and State Government.
"Councils take a lead role cultivating healthy and sustainable environments for local communities and funding support is always welcome," Cr Scott said.
Under the Cooler Suburbs stream, 29 local councils will receive more than $8 million in funding, supporting 39 tree planting projects that will add more than 40,000 trees to Greater Sydney.
The 12 projects to receive funding in the Green Innovations stream include:
Planting 500 genetically diverse Camden White Gum within the Nepean River corridor at Camden South, a species listed as vulnerable;
Transformation of a Penrith carpark into an open, green space;
Revegetation of native trees and grasses across Randwick;
A new state-of-the-art research facility and demonstration site testing the growth and performance of 48 diverse native and exotic tree species in the Hawkesbury.
The grant program is being administered by Local Government NSW on behalf of the Department of Planning, Industry and Environment.
A list of successful applicants is available at the NSW.gov.au website on the Greening our city page.
Stream 1 - Cooler Suburbs: Northern Beaches Council: Green canopy – Condamine St, Manly Vale - $121,000
Fledgling Kookaburra At Elanora Heights
photos by Selena Griffith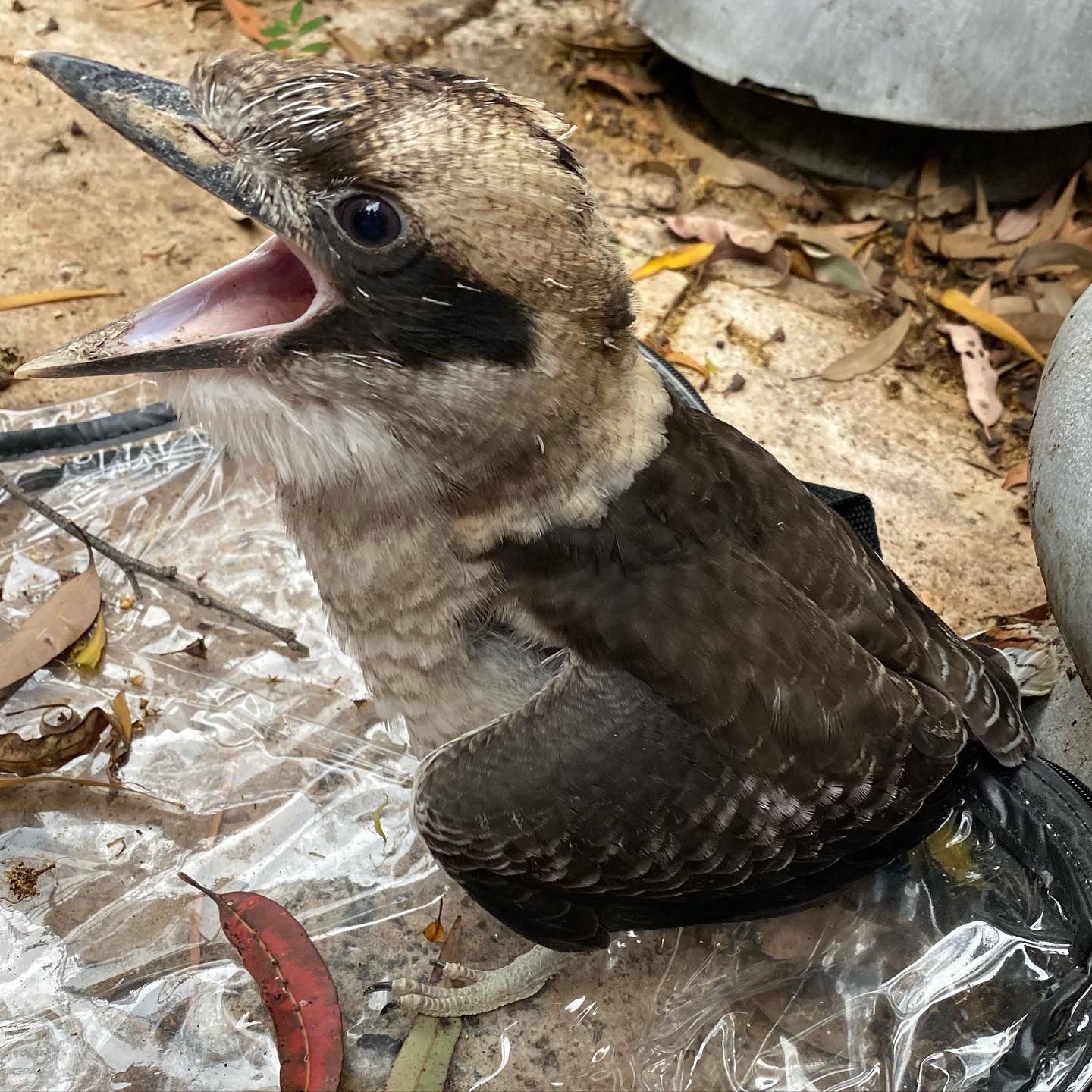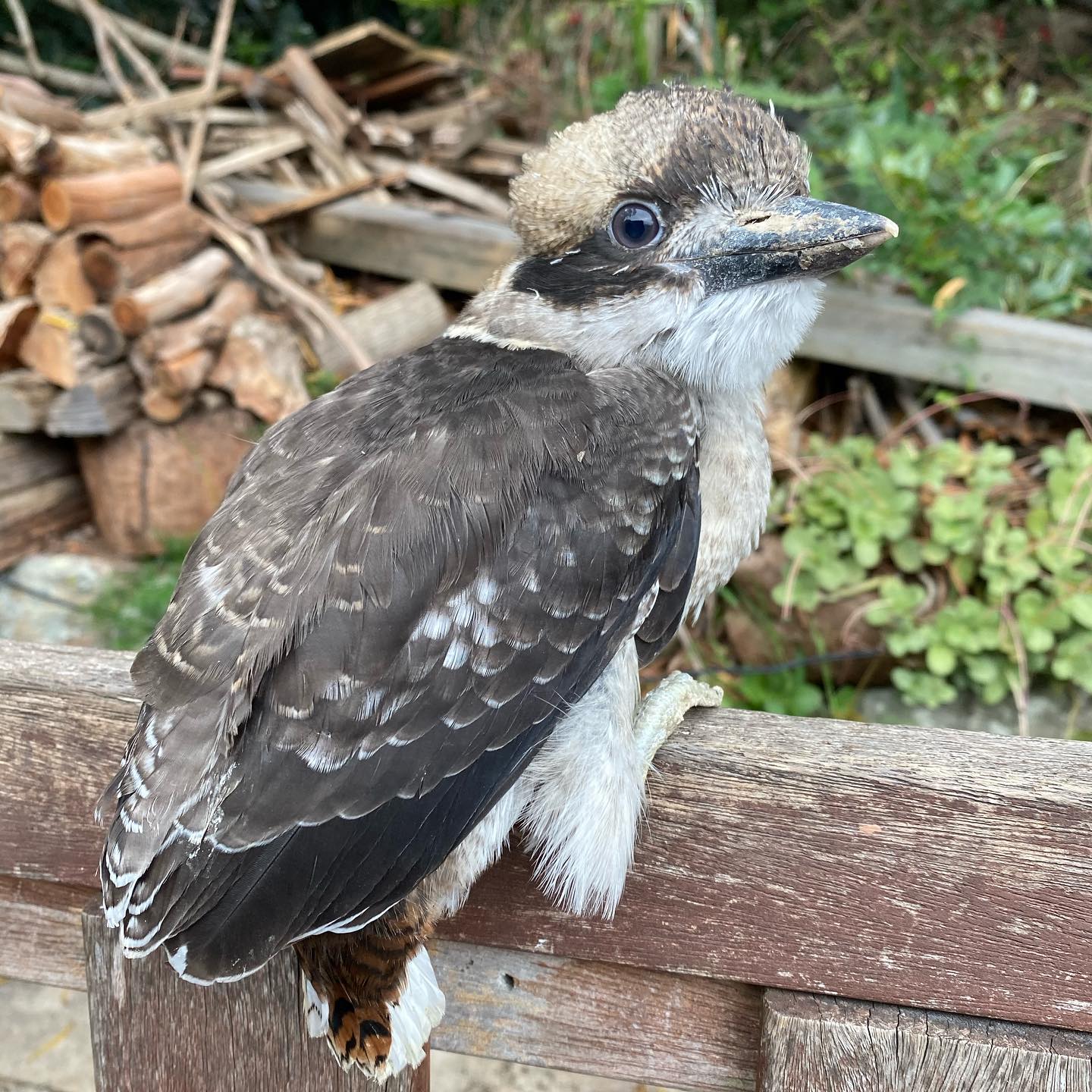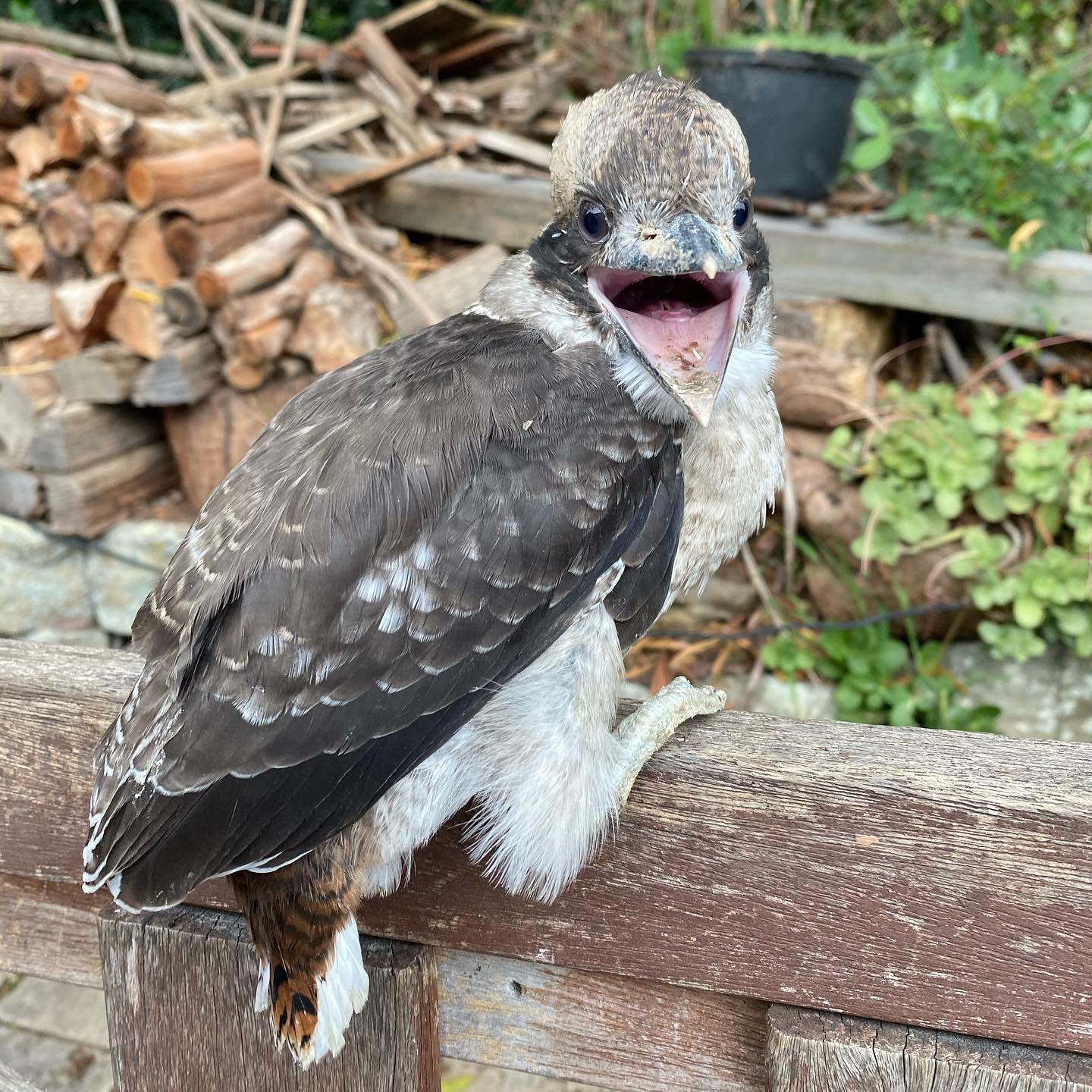 Watch Out On The Pittwater Estuary Water Zones & Beaches: Seals Are About
Residents have filmed and photographed the seals living at Barrenjoey as far south as Rowland Reserve and over at Clareville beach in recent days and ask that people keep an eye out for them and ensure they are kept safe from boat strikes and dogs are kept off the beaches they're not supposed to be on.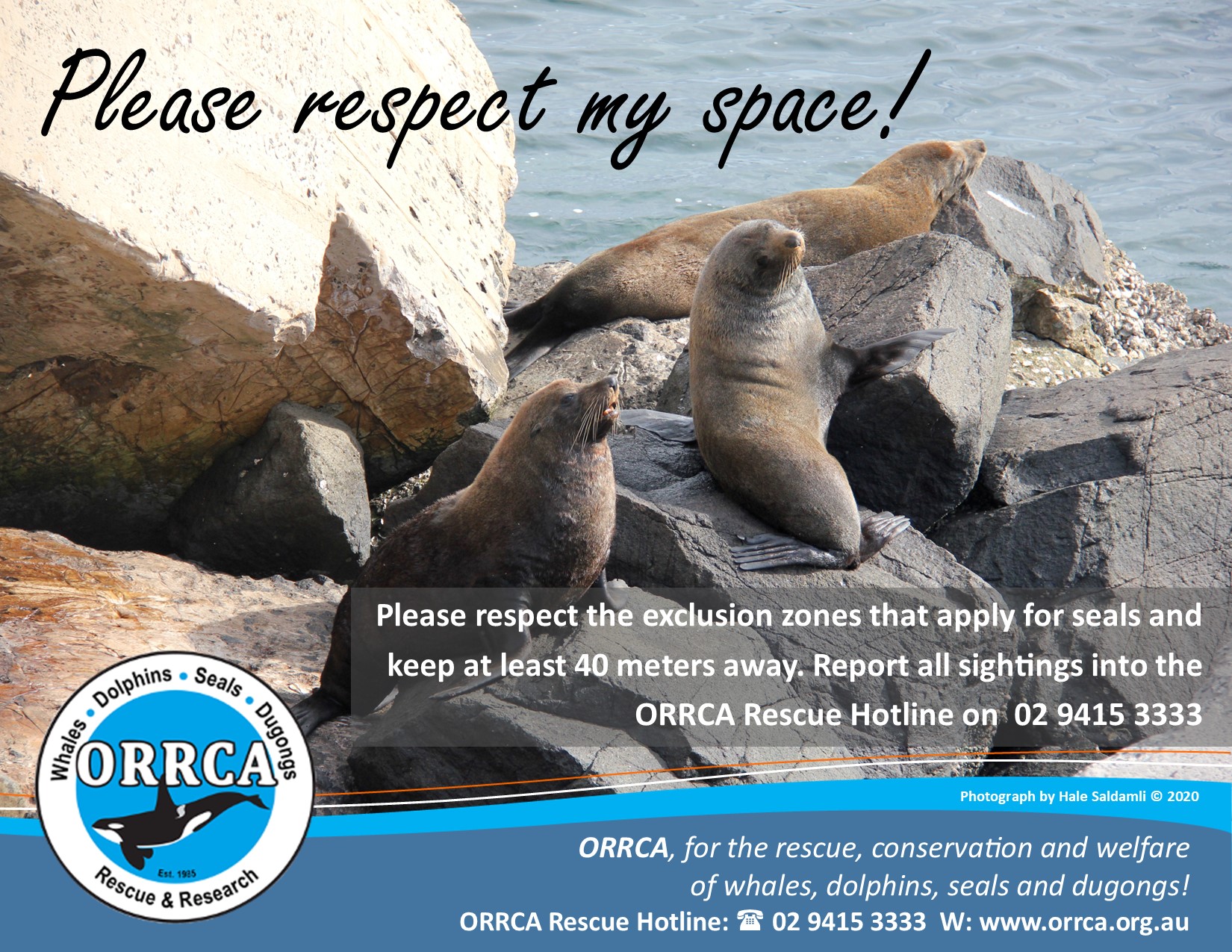 Can You Help Restore Our Environment? R&R Grants Open
If your community or government group could rehabilitate or conserve our natural environment, then apply for Environmental Restoration & Rehabilitation grant of up to $150,000.
NSW Environmental Trust Director Grants Tina Bidese is pleased to announce new program conditions.
"For the first time, all applicants will need to address at least one of these two new immediate priorities for the Environmental Trust: supporting threatened species recovery, and/or addressing climate change impacts on the natural environment – either mitigation or adaptation.
"Also, we're now offering 2 grant streams – for new and experienced grantees – with new applicants eligible for up to $100,000, and experienced applicants for up to $150,000," Ms Bidese said.
Experienced applicants are previous R&R grantees.
Additionally, for the first time this year a small amount of extra funding is available to each successful applicant to cover costs of a media and communications package (up to $4000), project monitoring (up to 10% of the grant value), and financial audit (up to $1000 for non-government and community applicants).
This extra support will help optimise and promote project outcomes, while also injecting money into the broader local community.
Potential project areas could be bush regeneration, weed management, capacity building, signage and educational resources, erosion control, fencing, ecological/cultural burning, formalisation of tracks, habitat creation structures, pest animal management, employment of project staff, revegetation, seed production areas/orchards and threatened species management.
Community organisations must be not-for-profits in order to apply, and could be community groups, incorporated associations, incorporated non-profit organisations, non-commercial cooperatives, companies limited by guarantee or non-government organisations. See
guidelines
for further detail.
Eligible government organisations include state government agencies and/or statutory committees, councils, regional organisations of councils, other local government-controlled organisations and universities (only eligible to apply for funding for projects on their own land).
Bushcare In Pittwater
For further information or to confirm the meeting details for below groups, please contact Council's Bushcare Officer on 9970 1367
BUSHCARE SCHEDULES
Where we work Which day What time
Avalon
Angophora Reserve 3rd Sunday 8:30 - 11:30am
Avalon Dunes 1st Sunday 8:30 - 11:30am
Avalon Golf Course 2nd Wednesday 3 - 5:30pm
Careel Creek 4th Saturday 8:30 - 11:30am
Toongari Reserve 3rd Saturday 9 - 12noon (8 - 11am in summer)
Bangalley Headland 2nd Sunday 9 to 12noon
Bayview
Winnererremy Bay 4th Sunday 9 to 12noon
Bilgola
North Bilgola Beach 3rd Monday 9 - 12noon
Algona Reserve 1st Saturday 9 - 12noon
Plateau Park 1st Friday 8:30 - 11:30am
Church Point
Browns Bay Reserve 1st Tuesday 9 - 12noon
McCarrs Creek Reserve Contact Bushcare Officer To be confirmed
Clareville
Old Wharf Reserve 3rd Saturday 8 - 11am
Elanora
Kundibah Reserve 4th Sunday 8:30 - 11:30am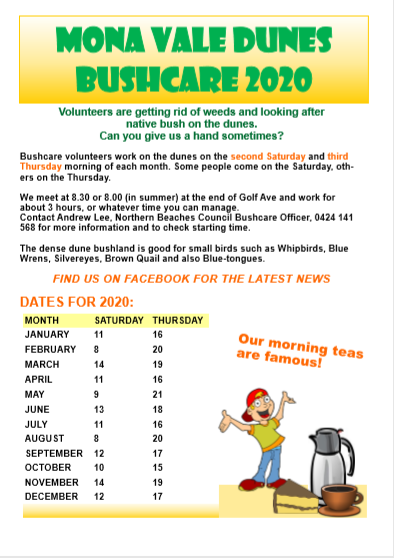 Mona Vale
Mona Vale Beach Basin 1st Saturday 8 - 11am
Mona Vale Dunes 2nd Saturday +3rd Thursday 8:30 - 11:30am
Newport
Bungan Beach 4th Sunday 9 - 12noon
Crescent Reserve 3rd Sunday 9 - 12noon
North Newport Beach 4th Saturday 8:30 - 11:30am
Porter Reserve 2nd Saturday 8 - 11am
North Narrabeen
Irrawong Reserve 2nd Saturday 2 - 5pm
Palm Beach
North Palm Beach Dunes 3rd Saturday 9 - 12noon
Scotland Island
Catherine Park 2nd Sunday 10 - 12:30pm
Elizabeth Park 1st Saturday 9 - 12noon
Pathilda Reserve 3rd Saturday 9 - 12noon
Warriewood
Warriewood Wetlands 1st Sunday 8:30 - 11:30am
Whale Beach
Norma Park 1st Friday 9 - 12noon
Western Foreshores
Coopers Point, Elvina Bay 2nd Sunday 10 - 1pm
Rocky Point, Elvina Bay 1st Monday 9 - 12noon

Gardens And Environment Groups And Organisations In Pittwater
Grants To Fund Innovative Re-Use And Recycling Projects
The NSW Environment Protection Authority (EPA) is calling for innovative and new projects looking for ways to re-use discarded materials to make new products or for new uses, and for construction projects that want to re-use materials like construction waste, glass or plastic, to apply for new grants to help create a circular economy.
New intakes for the EPA's Circulate and Civil Construction Market Programs are now open and aiming to divert valuable materials from landfill for re-use, recycling and industrial ecology projects.
The grant funding helps organisations including businesses, councils, not-for-profits, waste service providers and industry bodies, among others, design projects that promote the circular economy, instead of a disposable culture.
EPA Director Circular Economy Programs Kathy Giunta said these programs will provide grant funding to support industry to respond to the decision by the Council of Australian Governments (COAG) this year to ban the export of certain wastes that have not been processed into value-added material.
"One of the ways to mitigate the effects of China's National Sword policy and to prepare NSW for the waste export ban is to invest in projects that demonstrate innovative uses of recyclables," Ms Giunta said.
"The Circulate Program provides grants of up to $150,000 for innovative, commercially-oriented industrial ecology projects. Circulate supports projects that will recover materials that would otherwise be sent to landfill, and to instead use them as feedstock for other commercial, industrial or construction processes.
"The Civil Construction Market Program provides grants of up to $250,000 for civil construction projects that re-use construction and demolition waste or recyclables from households and businesses such as glass, plastic and paper."
Previous projects in the Circulate Program include Cross Connections' Plastic Police, which supplied soft plastics to the Downer Group's Reconophalt project, the first road surfacing material in Australia to contain high recycled content from waste streams, also including glass and toner, which would otherwise be bound for landfill or stockpiled.
Previous projects in the Civil Construction Market Program include supporting Lendlease's use of recycled glass from Lismore Council in pavement concrete on three trial sites as part of the Woolgoolga to Ballina Pacific Highway Upgrade.
Applications will be open until Friday 12 February 2021.
For details of the grants and how to apply, visit epa.nsw.gov.au/circulate and epa.nsw.gov.au/working-together/grants/business-recycling/civil-construction-market-program-grants
New Parks Protecting Ancient Culture
December 1, 2020
The NSW Government is handing back more than 15,000 hectares of land to Aboriginal owners in the State's central west which will be reserved to form the new Mt Grenfell National Park and the Mt Grenfell State Conservation Area.
The new National Park and State Conservation Area will add 15,285 hectares to the existing Mt Grenfell Historic Site effectively forming a protective ring around some of the most significant Aboriginal art and cultural sites in Australia.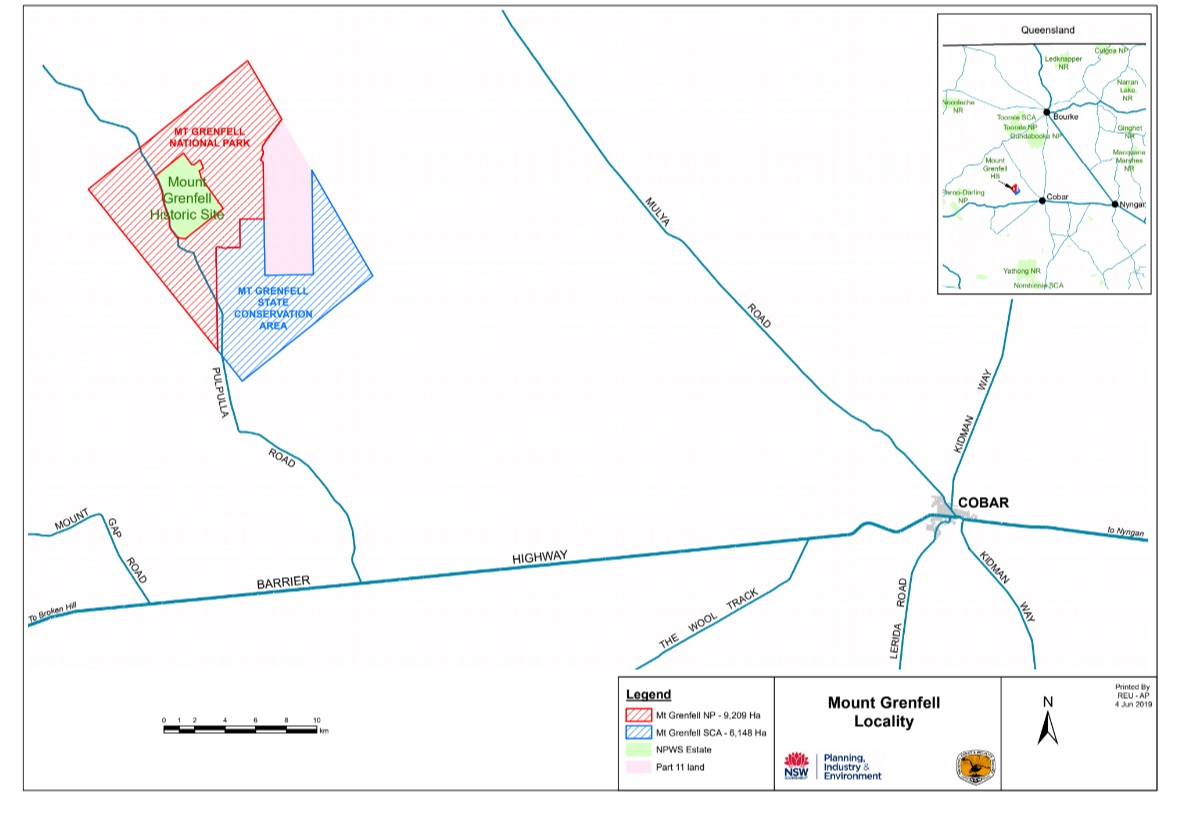 Premier Gladys Berejiklian said these new reservations mean the protected area at Mt Grenfell now covers nearly 17,000 hectares.
"This area is home to the renowned Ngiyampaa rock art galleries and a rich cultural landscape of immense significance to the Aboriginal community," Ms Berejiklian said.
"Reserving these lands supports Aboriginal owners in maintaining their physical and spiritual connection to Country."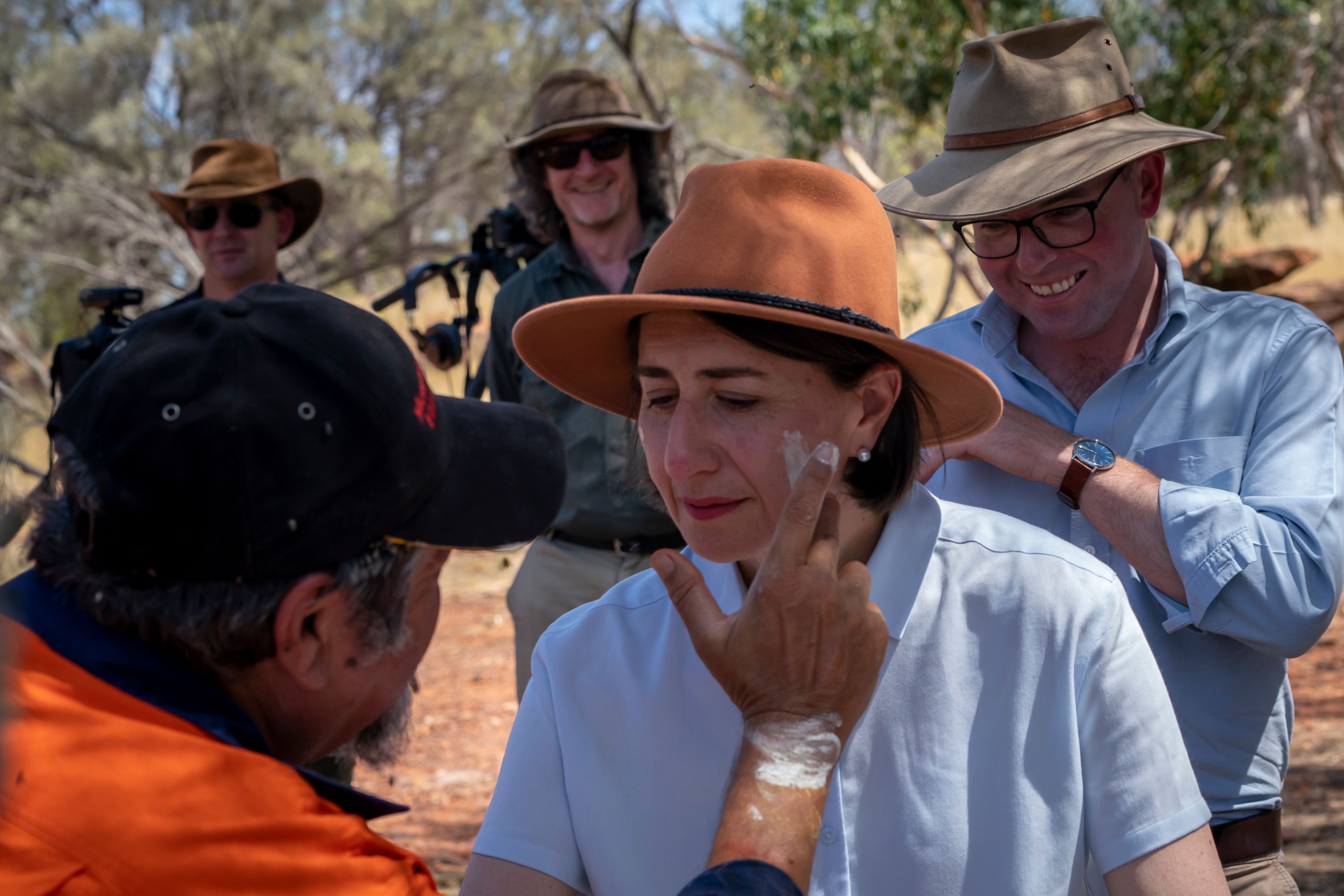 Premier Gladys Berejiklian on site/on country

Environment Minister Matt Kean said the return of these lands to their traditional owners not only has immense cultural significance but an important environmental significance as well.
"These parks are irreplaceable and an important part of our commitment to add 400,000 hectares of national park to our network by the end of 2022," Mr Kean said.
"The new parks build on existing protections, securing outback ecosystems including habitat for some 130 bird species and 12 threatened species."
The new park will be Aboriginal-owned land held by Cobar Aboriginal Land Council and co-managed with the Mount Grenfell Board of Management and National Parks and Wildlife Service.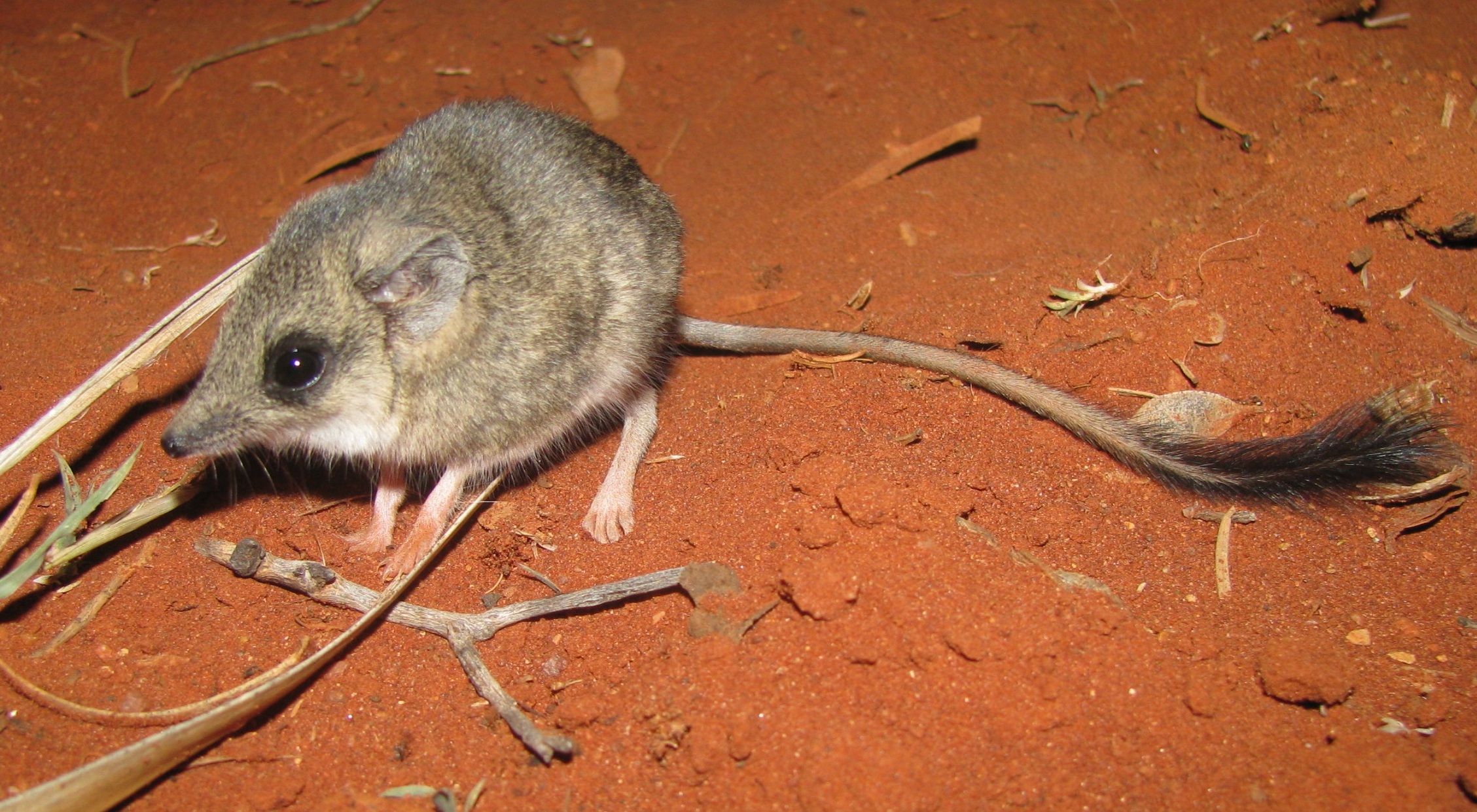 Kultarr. photo credit J. Val DPIE

Key facts
The new Mount Grenfell National Park and adjacent Mount Grenfell State Conservation Area lies about 70 kilometres north-west of Cobar in the dry back Country of the Cobar Peneplain. They surround the Mount Grenfell Historic Site which was handed back to the Ngiyampaa Wangaaypuwan Aboriginal owners in July 2004 and leased back to the NSW Government for management as part of the national parks system.
In recognition of the Aboriginal cultural significance, ownership of these two new reserves is also to be handed over to the Traditional Owners and leased-back to the National Parks and Wildlife Service for co-management with the Mount Grenfell Board of Management.
Size: Mount Grenfell National Park is 9,189 hectares and Mount Grenfell State Conservation Area is 6,096 hectares.

Aboriginal heritage: The reserves are an important part of ngurrampaa (Country) for Ngiyampaa Wangaaypuwan.

They provide resources which are of importance in people's lives: spiritually, as a physical connection to Creation stories and Creation beings; culturally, through providing opportunities for cultural practice; and physically, through the provision of food, water, shelter and resources. All these facets of Ngiyampaa Wangaaypuwan life is found in the one location. The reserves are rich in the physical evidence of Ngiyampaa culture including rock art, campsites and hearths associated with a waterhole, quarries, ochre pits, grinding grooves, artefact scatters and scar trees. Many other sites are yet to be discovered.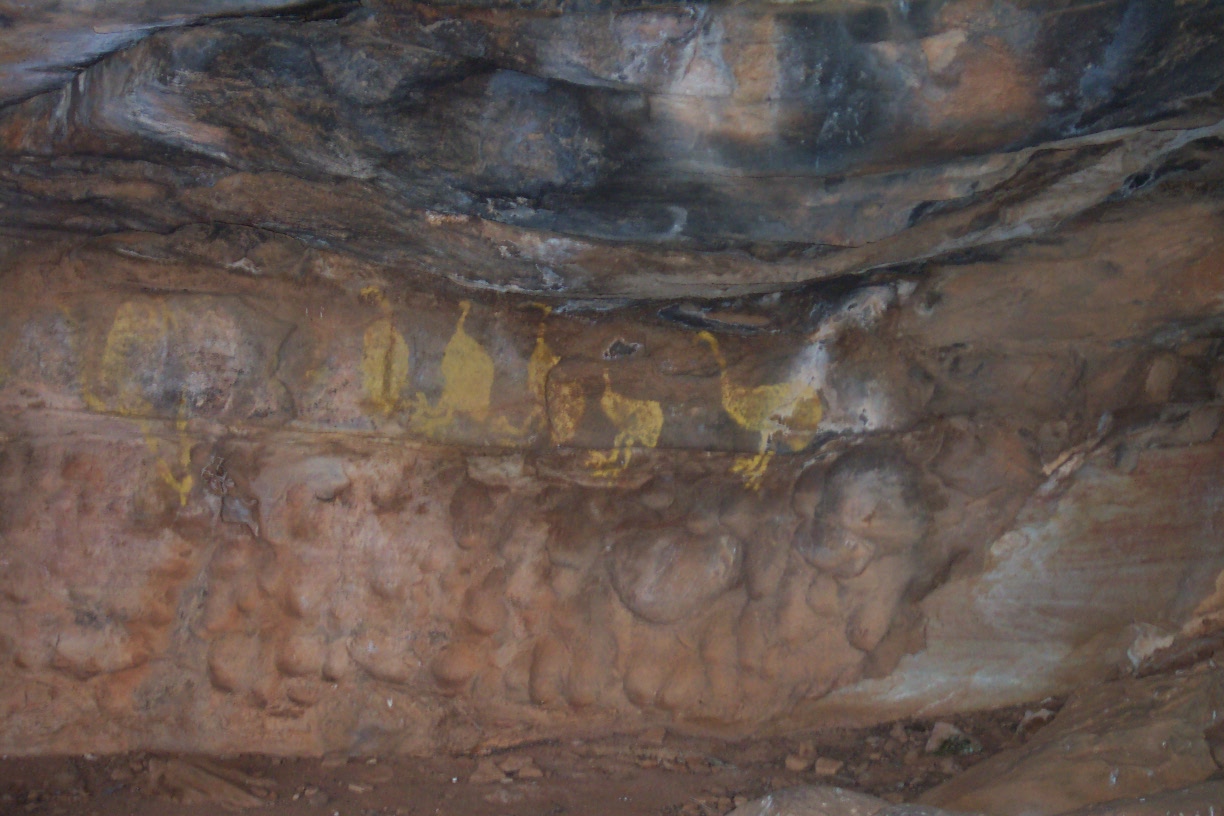 Bioregional significance: Mount Grenfell National Park and State Conservation Area make a contribution to a comprehensive, adequate and representative reserve system by:
increasing the level of protection for the Cobar Peneplain bioregion from 2.61% to 2.82%
Increasing the level of protection for the Barnato Downs subregion from 3.3% to 4.14%.
protecting one landscape type (Mt Grenfell Ridges) that is currently not represented in any other reserve and another landscape (Barnato Wide Valleys) which is inadequately protected with only 20 hectares sampled in national parks system.
Ecosystems: The reserves:
increase the protection of eight vegetation communities, including two communities that were not previously sampled in Mount Grenfell Historic site (Belah-Rosewood Open Woodland and River Red Gum - Poplar Box Riparian Woodland).
support at least 234 native plant species, many of these traditional food and medicine resources for Ngiyampaa Wangaaypuwan. Those used for food include the seeds of a range of plants such as Yaama (kurrajong), Mithirr (miljee), nardoo, Kawanthaa (quandong), Wilkarr (wilga) and Yarrayipipan (rosewood), all of which were ground for flour and baked into johnny cakes.
Threatened species: The reserves provide a range of habitat types with varying structural complexity and floristic diversity which supports 195 bird and animal species. The most diverse groups of animals recorded are bats (13 species) and birds (134 species), including 12 threatened species. These include the kultarr, yellow-bellied sheathtail-bat, little pied bat, inland forest bat, Corbens long-eared bat. Other threatened mammals expected to use this habitat are the stripe-faced dunnart and bristle-faced freetailed-bat.
European heritage: The reserves provide an example of turn-of-the-century pastoral occupation in the Western Division of New South Wales.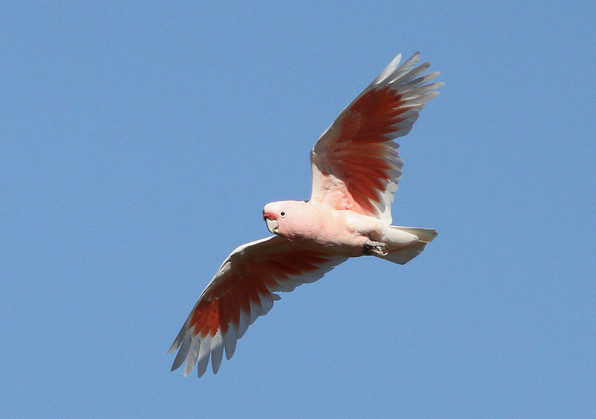 Major Mitchells cockatoo - photo L. Copeland DPIE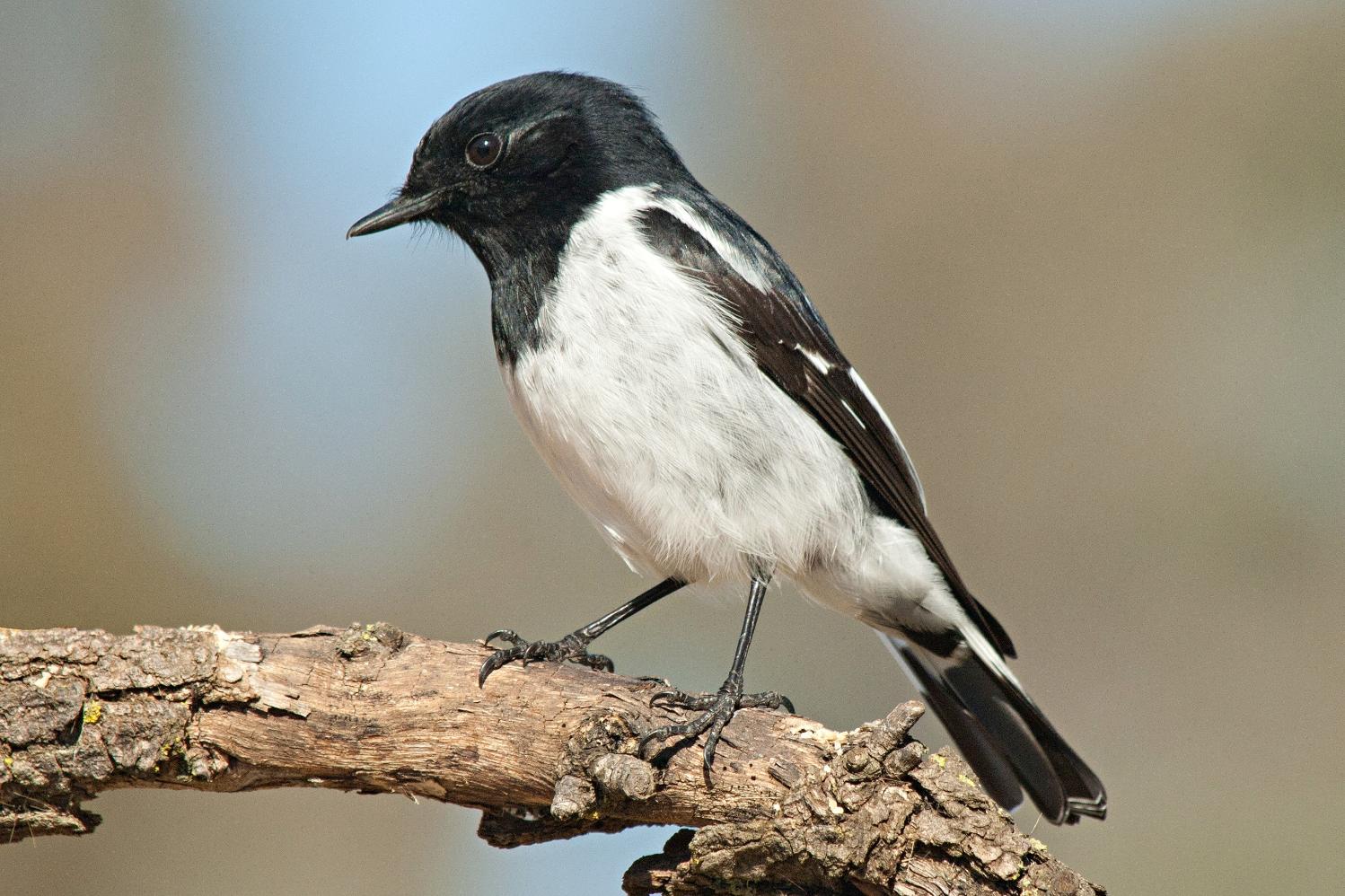 Hooded robin - photo by H. Fallow DPIE
Rare Numbats Reintroduced To NSW National Park
December 3, 2020
The numbat, one of Australia's most unique marsupials and a species rarer than the giant panda, has been reintroduced to a NSW national park for the first time.
NSW Environment Minister Matt Kean said the release of this incredibly rare marsupial into Mallee Cliffs National Park is part of a bold plan to save the species.
"Numbats had almost completely disappeared from NSW by the end of the 19th century and today the only remnant population not protected by predator proof fences are in south-west Western Australia," Mr Kean said.
"With this release we hope this will be a turning point in the right direction for this rare Australian native, and an important step to restoring biodiversity in our national parks."
With an estimated population of just 800 animals remaining, numbats are rarer than black rhinos or giant pandas, at one point their distribution stretched from south-western NSW to south-west Western Australia.
NPWS Deputy Secretary Atticus Fleming said the numbat had suffered a catastrophic decline, driven to the brink of extinction by foxes and feral cats.
"It is only by constructing large feral predator-free areas, using specially designed conservation fences, that species such as numbats can be returned to our parks," Mr Fleming said.
It is expected, with further reintroductions, this population is expected to grow to 270 and re-colonise the landscape, increasing the global populations by over 30%.
The release of numbats into Mallee Cliffs National Park follows the successful reintroduction of bilbies and greater stick nest rats, with further species to be introduced to return the landscape to resemble what it was like before the arrival of feral animals.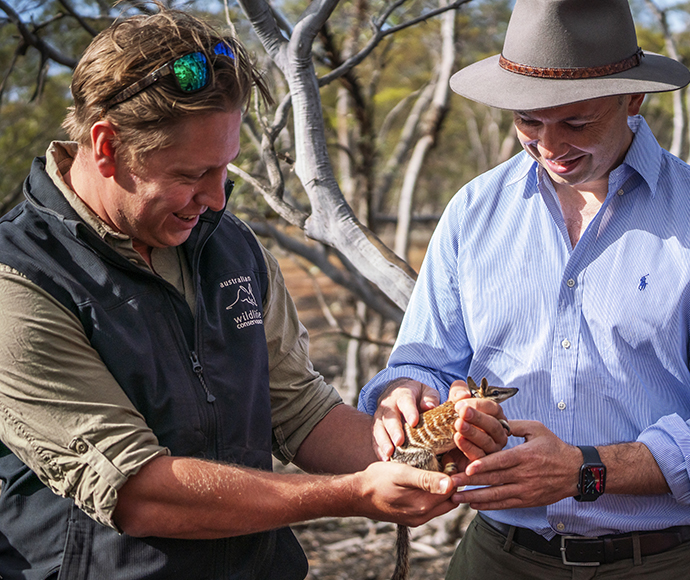 Numbat release (Myrmecobius fasciatus) Mallee Cliffs National Park Credit: DPIE

Volunteers Begin Sweeping Barrington Of 'Scotch Broom' Environmental Weed
December 3, 2020
Local volunteers have lent a helping hand to NSW National Parks and Wildlife Service (NPWS) during a 4-day blitz of environmental weeds in a newly launched program at Barrington Tops National Park.
NPWS and volunteers from the Australian Association of Bush Regenerators, local 4WD clubs and the local community, supported by Hunter Local Land Services, cleared roughly 35,000 square metres of Scotch broom, an invasive environmental weed.
NPWS Area Manager Anthony Signor said the removal of weeds from an area equivalent to almost five soccer fields will drive regeneration of native vegetation in the sub-alpine landscape after last season's significant bushfires.
"This invasive, noxious weed competes with native species and is compromising the post-bushfire recovery of native vegetation on Barrington Tops.
"We are thrilled and grateful for the response of the volunteers for this event. Despite very wet weather, more than 20 volunteers turned up to help us remove the weeds by hand. We couldn't have done it without them" said Mr Signor.
Hunter Local Land Services' Lyndel Wilson said the removal of these invasive weeds will also tip the balance in favour of native animals like the Tooarrana.
"Tooarrana is the Aboriginal name for the vulnerable broad-toothed rat. This chubby-cheeked native animal is restricted to wet alpine and sub-alpine heaths, and woodlands, and is a priority species for bushfire recovery," said Ms Wilson.
"The Tooarrana relies on the shelter of native snow-grass for food, nesting and protection from predators, so it's really important that our agencies work together to combat invasive weeds post-bushfire," said Ms Wilson.
Scotch broom (Cytisus scoparius) was listed as a Weed of National Significance in 2012.
NPWS and Hunter Local Land Services are currently planning more volunteer weeding events in the national park, which will be advertised on the NPWS website.
This project is supported by Hunter Local Land Services through funding from the Australian Government's National Landcare Program and NSW Government's State Bushfire funding.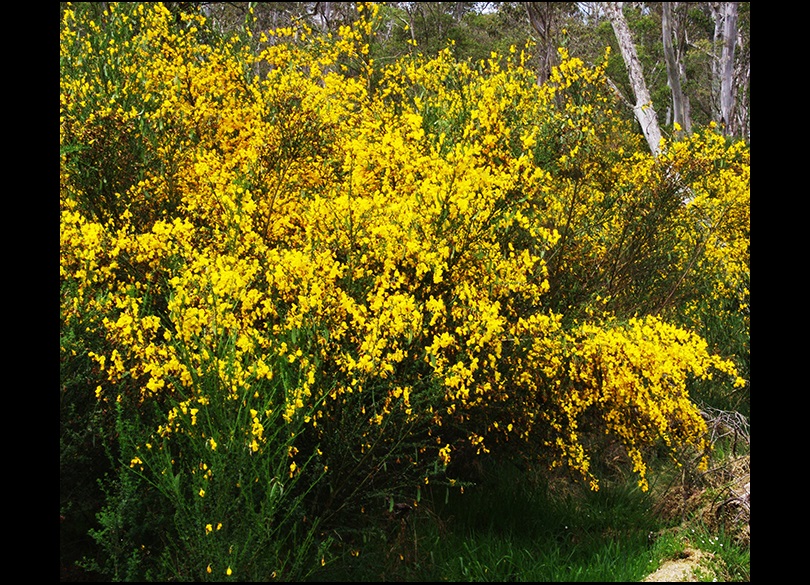 Scotch Broom (Cytisus scoparius subsp. scoparius) Credit: Barry Collier/DPIE
Murray Cod Fishing Season Reopens
Recreational fishers will welcome the first day of summer by being allowed to cast their lines in search of the prized Murray Cod, Minister for Agriculture Adam Marshall has announced.
The season reopens following the annual three-month breeding closure, and Mr Marshall today said there was great Murray Cod fishing to be had in many river systems and impoundments given recent inflows after the drought.
"The Murray Cod is Australia's largest freshwater fish and an icon of our inland waterways, so this news will be eagerly welcomed by anglers," Mr Marshall said.
"We have seen recent inflows into our river systems, creating much healthier environments for our native fish species. These are some of the best conditions we have seen in many years.
"During the last three months, the vast majority of anglers have respected the breeding closure period, which shows an appreciation within our community in the importance of protecting our valued populations.
"Now that Murray Cod have completed their breeding, fishing for this prized fish, in line with the general rules, can begin again."
Mr Marshall reminded anglers that Fisheries Compliance Officers will be out on the water to ensure that legal bag and size limits, and other rules are abided by.
"A daily bag limit of two Murray Cod per person and a total possession limit of four applies when fishing in any inland waters applies," Mr Marshall said.
"Fishers are also required to release Murray Cod which are smaller than 55cm, or bigger than 75cm, with the least possible harm.
"These rules are in place to ensure sustainable populations into the future, so that our more than one million annual fishers can enjoy their favoured pastime for generations."
More Murray Cod fishing tips and rules are available on the NSW DPI website.
Information on legal fishing and marine invertebrate collecting is also available through the free FishSmartNSW App.
Anyone with information on suspected illegal fishing activity is urged to contact their local Fisheries office, call the Fishers Watch phone line on 1800 043 536 or report illegal fishing activities online.
Level 1 Water Restrictions Lifted In Greater Sydney
December 1, 2020
From 1 December 2020, Level 1 Water restrictions for Greater Sydney, the Blue Mountains and the Illawarra will be lifted and replaced with Water Wise Guidelines.
Drinking water uses
Under the Water Wise Guidelines, you can use drinking water to:
water lawns and gardens before 10am and after 4pm using a hand-held hose fitted with a trigger nozzle, sprinklers or standard water systems
water new turf and gardens at any time for up to 28 days
water lawns and gardens with drip irrigation systems or smart water systems at any time
top up pools and spas to replace water lost through evaporation
fill new or renovated pools and spas
wash vehicles with a hand-held hose fitted with a trigger nozzle or high-pressure cleaning equipment
clean buildings (including windows, walls and gutters) with a hand-held hose fitted with a trigger nozzle or high-pressure cleaning equipment
cool down people or animals.
You will not be able to:
allow water to run off onto hard surfaces
leave taps and hoses running unattended
allow pools or spas to overflow when being filled.
Exemption permits for household and business water use will no longer be required.
Minister for Water Property and Housing Melinda Pavey said people across Greater Sydney have done an outstanding job during water restrictions, collectively saving 77GI of water – the equivalent of 31,000 Olympic-size swimming pools.
"Water restrictions have helped curtail demand by around 65ML each day, taking pressure off the filtration plant to provide clean water from Sydney's dams which have been impacted by bushfires and heavy rainfall," Mrs Pavey said.
Find out more about the Water Wise Guidelines
Tick Population Booming In Our Area
Residents from Terrey Hills and Belrose to Narrabeen and Palm Beach report a high number of ticks are still present in the landscape. Local Veterinarians are stating there has not been the usual break from ticks so far and each day they're still getting cases, especially in treating family dogs.
To help protect yourself and your family, you should:
Use a chemical repellent with DEET, permethrin or picaridin.
Wear light-colored protective clothing.
Tuck pant legs into socks.
Avoid tick-infested areas.
Check yourself, your children, and your pets daily for ticks and carefully remove any ticks using a freezing agent.
If you have a reaction, contact your GP for advice.
Shorebird Identification Booklet
The Migratory Shorebird Program has just released the third edition of its hugely popular Shorebird Identification Booklet. The team has thoroughly revised and updated this pocket-sized companion for all shorebird counters and interested birders, with lots of useful information on our most common shorebirds, key identification features, sighting distribution maps and short articles on some of BirdLife's shorebird activities.
The booklet can be downloaded here in PDF file format: http://www.birdlife.org.au/documents/Shorebird_ID_Booklet_V3.pdf
Paper copies can be ordered as well, see http://www.birdlife.org.au/projects/shorebirds-2020/counter-resources for details.
Download BirdLife Australia's children's education kit to help them learn more about our wading birdlife
Shorebirds are a group of wading birds that can be found feeding on swamps, tidal mudflats, estuaries, beaches and open country. For many people, shorebirds are just those brown birds feeding a long way out on the mud but they are actually a remarkably diverse collection of birds including stilts, sandpipers, snipe, curlews, godwits, plovers and oystercatchers. Each species is superbly adapted to suit its preferred habitat. The Red-necked Stint is as small as a sparrow, with relatively short legs and bill that it pecks food from the surface of the mud with, whereas the Eastern Curlew is over two feet long with a exceptionally long legs and a massively curved beak that it thrusts deep down into the mud to pull out crabs, worms and other creatures hidden below the surface.
Some shorebirds are fairly drab in plumage, especially when they are visiting Australia in their non-breeding season, but when they migrate to their Arctic nesting grounds, they develop a vibrant flush of bright colours to attract a mate. We have 37 types of shorebirds that annually migrate to Australia on some of the most lengthy and arduous journeys in the animal kingdom, but there are also 18 shorebirds that call Australia home all year round.
What all our shorebirds have in common—be they large or small, seasoned traveller or homebody, brightly coloured or in muted tones—is that each species needs adequate safe areas where they can successfully feed and breed.
The National Shorebird Monitoring Program is managed and supported by BirdLife Australia.

This project is supported by Glenelg Hopkins Catchment Management Authority and Hunter Local Land Services through funding from the Australian Government's National Landcare Program. Funding from Helen Macpherson Smith Trust and Port Phillip Bay Fund is acknowledged.
The National Shorebird Monitoring Program is made possible with the help of over 1,600 volunteers working in coastal and inland habitats all over Australia.
The National Shorebird Monitoring program (started as the Shorebirds 2020 project initiated to re-invigorate monitoring around Australia) is raising awareness of how incredible shorebirds are, and actively engaging the community to participate in gathering information needed to conserve shorebirds.
In the short term, the destruction of tidal ecosystems will need to be stopped, and our program is designed to strengthen the case for protecting these important habitats.
In the long term, there will be a need to mitigate against the likely effects of climate change on a species that travels across the entire range of latitudes where impacts are likely.
The identification and protection of critical areas for shorebirds will need to continue in order to guard against the potential threats associated with habitats in close proximity to nearly half the human population.
Here in Australia, the place where these birds grow up and spend most of their lives, continued monitoring is necessary to inform the best management practice to maintain shorebird populations.
BirdLife Australia believe that we can help secure a brighter future for these remarkable birds by educating stakeholders, gathering information on how and why shorebird populations are changing, and working to grow the community of people who care about shorebirds.

To find out more visit: http://www.birdlife.org.au/projects/shorebirds-2020/shorebirds-2020-program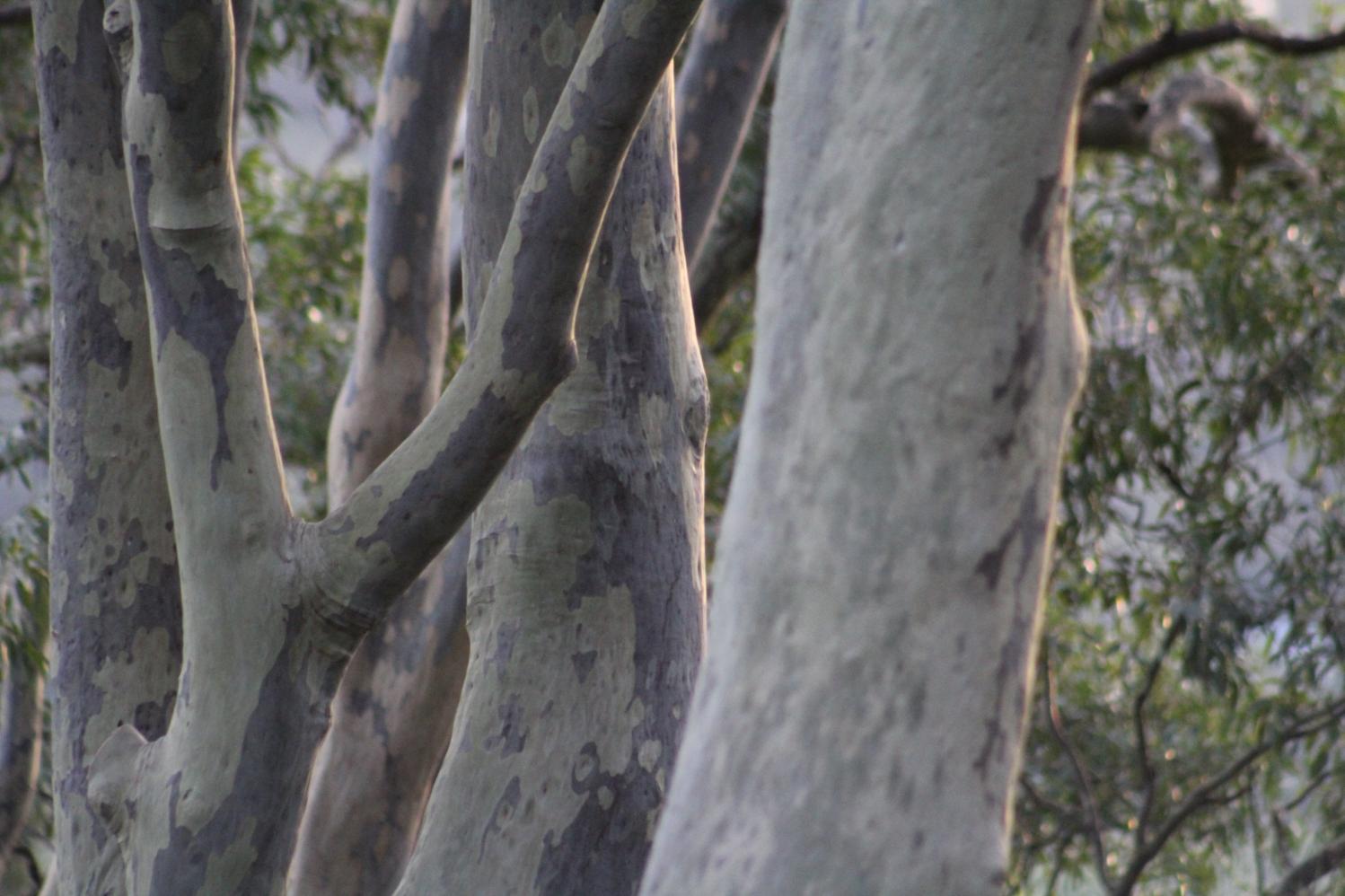 Aussie Bread Tags Collection Points
Collecting bread tags enables us to provide wheelchairs that change the life of disabled people in need, as well as keeping the tags out of landfill to help to preserve the environment.
Bread Tags for Wheelchairs was started in South Africa in 2006 by Mary Honeybun. It is a community program where individuals and organisations collect bread tags, which are sold to recyclers. The money raised pays for wheelchairs for the less fortunate which are purchased through a local pharmacy. Currently about 500kg of bread tags are collected a month in South Africa, funding 2-3 wheelchairs.
We have been collecting bread tags nationally in Australia since September 2018 and now have more than 100 collection points across the country. In February 2019 we started local recycling through Transmutation - Reduce, Reuse and Recycle in Robe, SA, where our tags are recycled into products such as door knobs and bowls. Tags from some states are still sent to South Africa where a plastics company called Zibo recycles them into seedling trays.
These humble bits of polystyrene can make a real difference so get your friends, family, school, workplace and church involved. Ask school tuck shops and boarding school kitchens, child care centres, aged care facilities, hospitals, cafes and fast food outlets to collect for you - they get through a lot of bread!
All the information and signage for collecting or setting up a public collection point is
on our website
.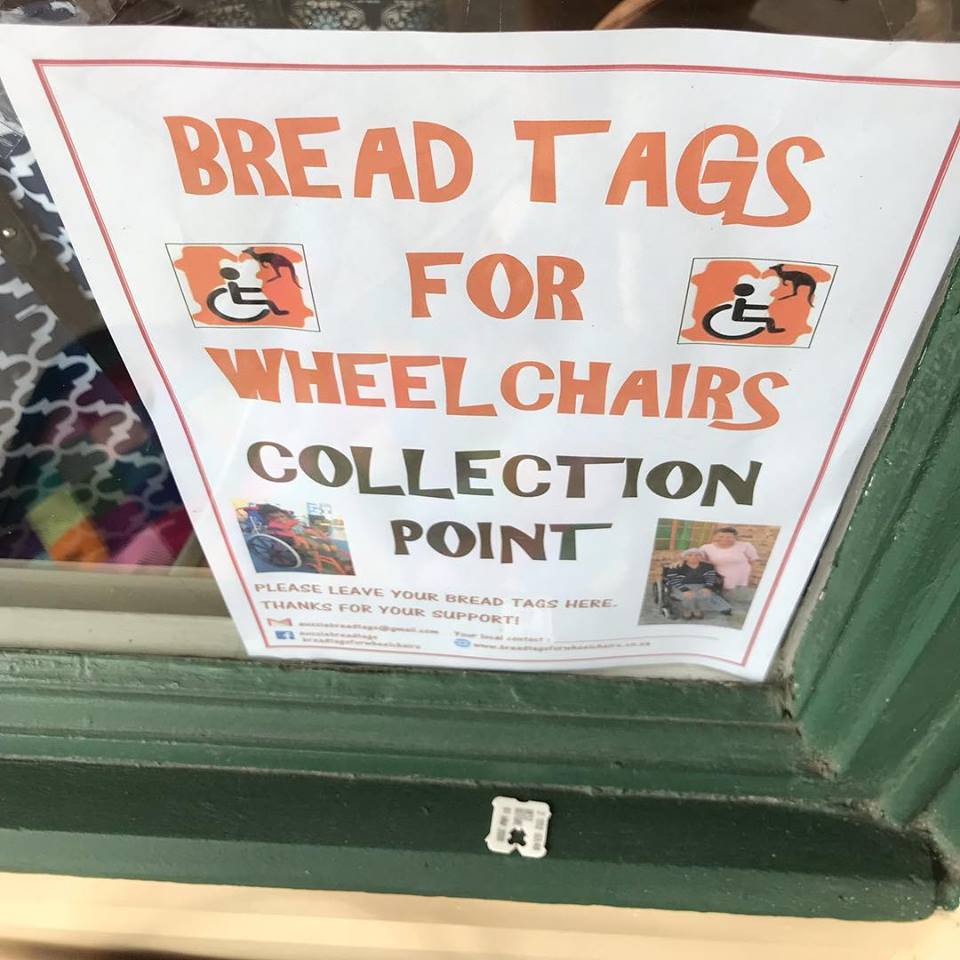 Ecojoey Video
Published December 2nd, 2020 by Barrenjoey High School
Drowning Schoolie Saved In Brave Rescue By NASA Member- Avalon Beach SLSC Bronze Holder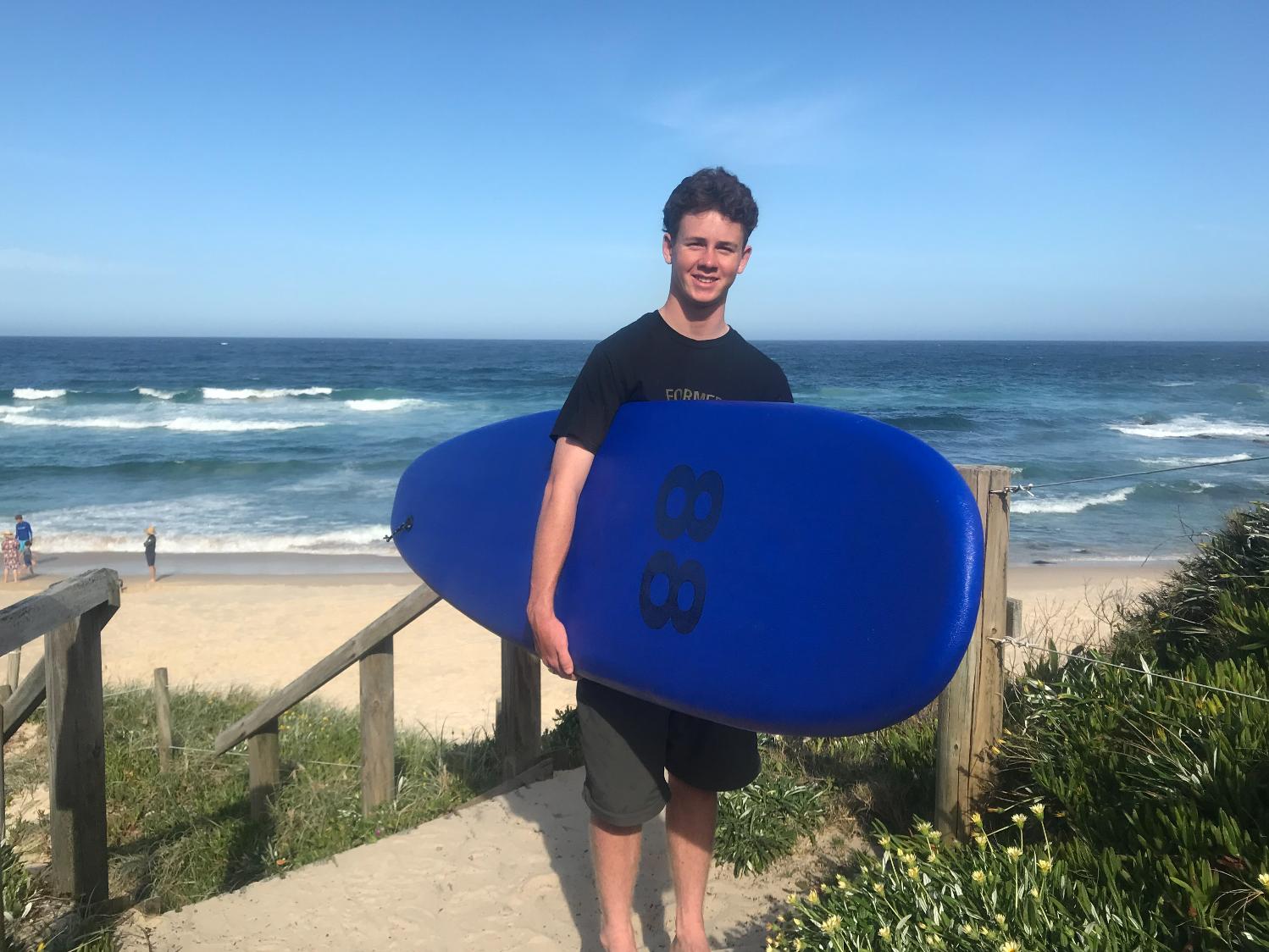 Max Arnold - photo by Lachlan Arnold
"I didn't think anyone was coming."
Lachlan Arnold says it chills him to the bone to recall those words, spoken by the teenage girl lying on the beach waiting for the Ambulance to arrive.
Luckily for the young schoolie from Taree, Lachlan and his son Max happened to be on the unpatrolled Boomerang Beach that day and had the courage and the skills to save her life, reaching the drowning girl with just seconds to spare.
Max Arnold is just 16 years-old but has been involved with his local surf club since he was a six-year old Nipper and is a member of North Avalon Surfriders Association. Completing his Bronze Medallion just a year ago, he has been actively patrolling at Avalon Beach, yet his deep understanding of the ocean and ability to act quickly under pressure is a tribute to himself, his club and his family.
On Thursday 26 November Max and his dad Lachie were surfing and enjoying the sunshine at the southern end of Boomerang Beach on the NSW lower-north coast. The beach is a popular tourist destination – even more so in 2020 with traditional schoolies destinations out of reach due to COVID-19 restrictions.
Lachlan recalls the beach being busy that day with people on the sand and in the water right along the unpatrolled 1500m stretch.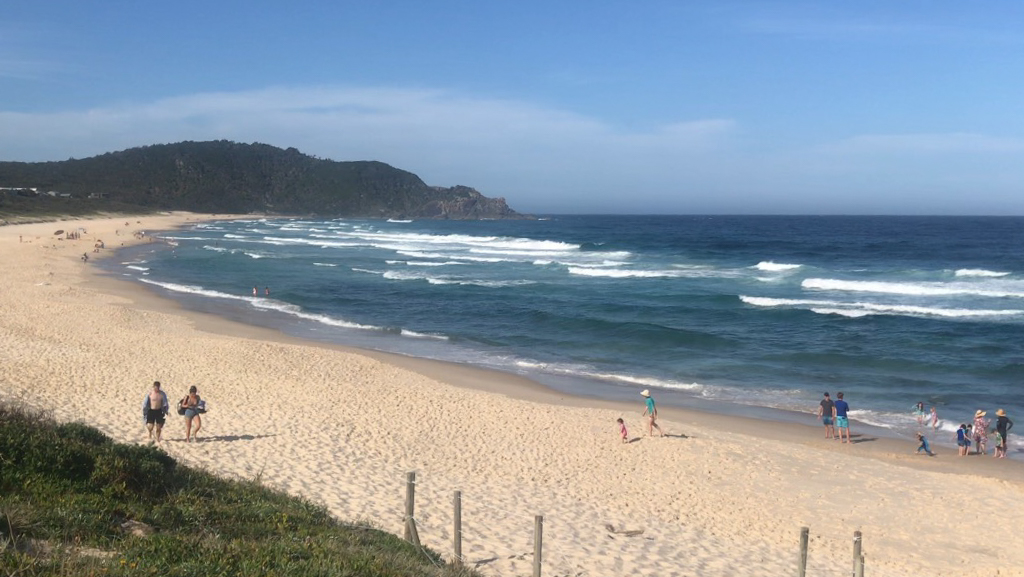 South Boomerang Beach looking North, photo by Lachlan Arnold

"We were sitting on the beach and this young guy came running up yelling, 'my girlfriend has been pulled out in a rip, can you help?'".
When the boy pointed out his girlfriend, Lachlan was shocked to see she was over 150 metres from shore. In the rough conditions, the boyfriend recognised he was unable to help by attempting to rescue her himself.
"We watched as he ran towards us, asking people if they could help as he made his way down the beach," said Lachlan "but no one he asked could help."
Lachlan and Max were staying at a house just a couple of hundred metres from where they were sitting on the beach. Immediately Max ran up to the house to grab a foam surfboard. A strong swimmer and surf lifesaver himself, Lachlan began to swim out towards the girl.
"Max and I got to the girl at about the same time. I was holding her up in the water and she was gone. She was probably 30 seconds from going under," said Lachlan. "She was in the worst condition I'd ever seen anyone out in the water."
Max had done an incredible job to sprint to get the board and complete the long paddle out so quickly to meet his dad. The pair were able to get the girl onto the board and Lachlan began paddling the girl back to shore while Max swam alongside.
"Miraculously we caught this wave that took us all the way to the beach – it really was the magic wave and the most welcome one I've ever caught," recalls Lachlan.
Back on shore, the girl was completely exhausted so Max and Lachlan carried her up the beach where they called an Ambulance and performed checks of her condition.
"She could barely talk," said Lachlan "and she said to me when she got her breath back, that she felt like she was breathing water."
The proud dad said he had complete confidence in his young son throughout the rescue effort. "He knew exactly what to do and when to do it. He's only 16 and he was just so calm and just having done his Bronze Medallion, it's amazing."
Lachlan said the surf life saving training and the family's love of the ocean meant he wasn't once worried for his son's safety. "Max paddled out on the board and the surf was rough, but I didn't once think he couldn't do it," he said.
Free General Admission To Upgraded Australian Museum
Visitors to the Australian Museum will soon be able to explore the $57.5 million renovation that has delivered an increase in floor space for exhibitions, the introduction of education facilities, a new museum shop open and a second café.
Premier Gladys Berejiklian said the NSW Government has made
general admissions free to the public until 30 June 2021
to celebrate the reopening of the museum.
"The Australian Museum is the country's oldest museum so it is only fitting this world class institution has an upgraded home in the heart of Sydney," Ms Berejiklian said.
"We want everyone to have the opportunity to explore the natural wonders of the world, learn about our history and be inspired by our culture."
The 15 month renovation, known as Project Discover, was delivered on time and on budget. It included repurposing back-of-house areas to more than 3000sqm of new public space, which will allow the museum to host one major travelling international exhibition or two smaller exhibitions at the same time.
Minister for the Arts Don Harwin said the Australian Museum was an important cultural home for the people of NSW and all Australians.
"Our cultural institutions come alive when we immerse ourselves in them, and the renewed and expanded Australian Museum is for everyone to enjoy. People can meet and spend time together, escape to a space of natural discovery, and explore," Mr Harwin said.
"The museum's transformation has put it firmly on the world stage, yet it remains a truly Australian museum and an iconic part of Sydney's own backyard."
The NSW Government contributed more than $50 million to the Project Discover renovation.
The Australian Museum will reopen with free general admission to the public on Saturday 28 November 2020. Visitors will be required to register their contact details on arrival for COVID-19 contact tracing purposes.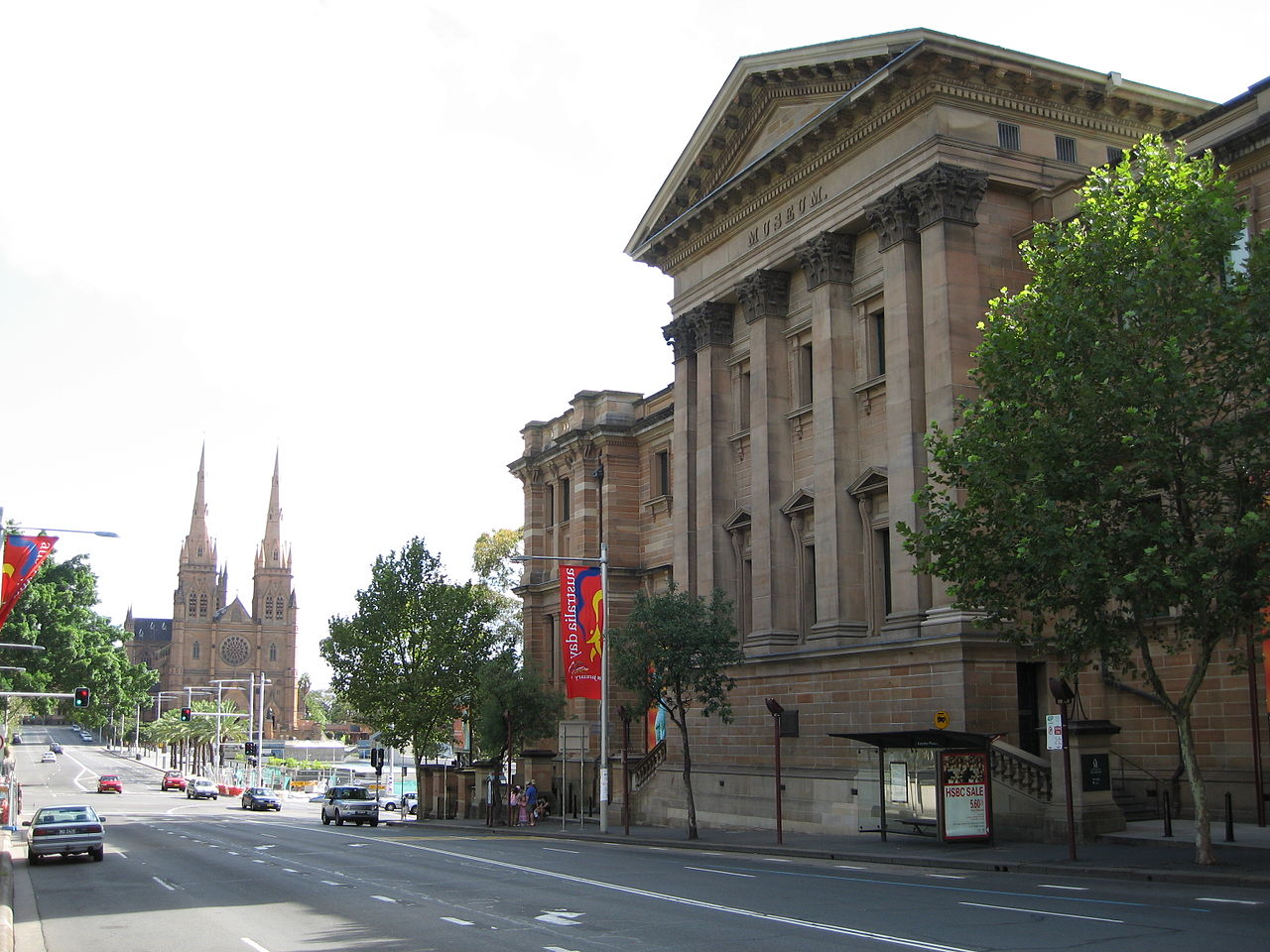 The Australian Museum, College Street entrance, Sydney - Photograph by and courtesy Greg O'Beirne
'Schoolies 2020 - But We Must Be COVID-Safe': Police Warn School Leavers Ahead Of End Of School Celebrations
'This year is different, this is not schoolies as you know it' – that's the message from senior officers at Tweed/Byron Police District ahead of 2020 end of school celebrations.
School leavers from across NSW and interstate are due to arrive in Byron Bay and other parts of Northern NSW from today (Friday 20 November 2020), and are expected to stay into December.
While there are no formal events associated with 'Schoolies 2020' occurring in the Byron Bay area, police are expecting thousands of school leavers to descend on the coastal town to mark the end of their 13 years of schooling.
In anticipation for the large crowds, Tweed/Byron Police District will conduct an extensive and high-visibility operation for the duration of the 'schoolies' period, assisted by the Richmond Police District and other Northern Region commands, the Public Order and Riot Squad, Northern Operational Support Group officers, the Mounted Unit, the Police Dog Unit, Traffic and Highway Patrol, and the Youth Command and PCYC.
Tweed/Byron Police District Commander, Superintendent Dave Roptell, said this year's celebrations must be conducted in a COVID-safe environment, with officers to enforce all current Public Health Orders and conduct regular business compliance checks.
"We know this has been an extremely tough year for HSC students, and we appreciate that school leavers want to have a memorable time. However, these are not normal times, so we ask anyone coming to the far North Coast to be respectful – we have come this far in managing COVID-19 in our regional communities, let's not undo all our hard work now," Supt. Roptell said.
"With the NSW and Queensland border now re-open to regional NSW, Byron Bay is included in that zone. And with the border between NSW and Victoria to re-open early next week, we are expecting thousands of school leavers to come to our area.
"The NSW Police Force continues to work closely with health officials and other government agencies, businesses and the community to manage the COVID-19 crisis and minimise the spread of the virus.
"In saying that, we have a very clear message to those choosing to come to Byron in 2020 – this year is very different, there will be no large gatherings, no dance parties in the park. Social distancing is the new normal, and we all have to do our bit to stop the spread.
"The risk of community transmission is still present here in Australia, and with people from interstate expected to come to Byron, school leavers need to be extremely aware of the dangers of COVID-19.
"Public Health Orders currently state that no more than 20 persons can be inside a home at any one time – this includes short-stay accommodation. The orders also state that up to 30 people can be gathered in a public space at any one time, this includes places such as parks, beaches, etc.
"While we will be enforcing the Public Health Orders, police want to remind school leavers that we aren't here to ruin the fun – our officers are here to protect you and keep you safe; approach police or authorities if you are in danger, if you feel threatened or you are a victim of any type of crime.
"Not only will police be ensuring Public Health Orders are being followed, but officers will be targeting drug and alcohol-related crime, as well as anti-social behaviour.
"Drugs and alcohol impairs your judgement and can lead to risky behaviours or choices which can impact the rest of your life. Know your limits and look out for your mates.
"With the increase in activity in the Byron town centre, we are urging all visitors and locals alike to plan ahead; those not joining in the celebrations are asked to watch out for increased pedestrian activity and keep an eye out on the roads.
"As always, if you're planning on drinking – you need a Plan B to get yourself home," Supt. Roptell said.
The NSW Police Force continues to work closely with the Schoolies Safety Response agencies, which include Byron Youth Service and Red Frog volunteers, alongside all health officials and other government agencies, businesses and the community to minimise disruption and maintain a COVID-Safe environment.
For all information related to schoolies during COVID-19, visit the website: https://www.schoolies.com/covid-19-faq
Anyone who has information regarding individuals or businesses in contravention of a COVID-19-related ministerial direction is urged to contact Crime Stoppers: https://nsw.crimestoppers.com.au. Information is treated in strict confidence. The public is reminded not to report crime via NSW Police social media pages.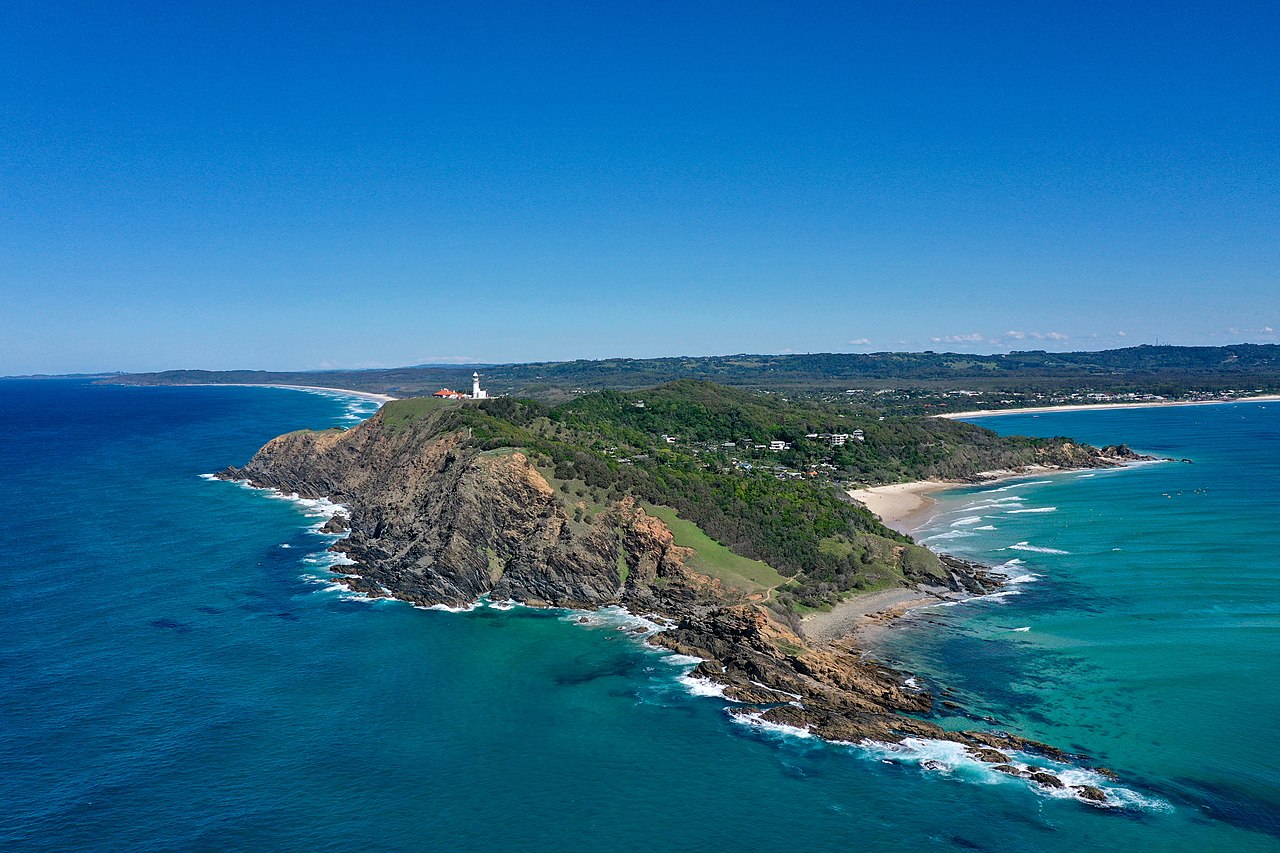 Byron Bay Lighthouse, Beach and Hinterland Aerial Shot by K Pravin

Program Helps Skill Up School Leavers Over Summer
The NSW Government's Skilling for Recovery program offers fee-free training places for school leavers, young people and job seekers.
Hundreds of fee-free training courses are now available for school leavers, young people and job seekers, as part of the NSW Government's Skilling for Recovery initiative.
Premier Gladys Berejiklian said the courses came from the $320 million committed to delivering 100,000 fee-free training places across the state.
"There are more than 100,000 fee-free training places available for people in NSW as the workforce looks to reskill, retrain and redeploy in a post-COVID-19 economy," Ms Berejiklian said.
"It doesn't matter if you are a school leaver or looking for a new career path, I encourage everyone impacted by the pandemic to see what training options are available to them."
Minister for Skills and Tertiary Education Geoff Lee said enrolments were now open for in-demand skills leading to career pathways in areas such as aged care, nursing, trades, IT, community services, logistics and accounting.
"We are not training for the sake of training, we are training for real jobs with real futures and equipping the people of NSW with the skills they need to thrive in a post-pandemic economy," Mr Lee said.
"There are hundreds of providers right around NSW who are ready to deliver this important training."
As part of this Skilling for Recovery initiative, school leavers have the unique opportunity to experience a range of skills to find out what suits their passions using the Summer Skills program.
Minister for Education Sarah Mitchell said some Year 12 school leavers were still deciding what they wanted to do next.
"In designing the Summer Skills program, the NSW Government has ensured the training on offer is aligned to local industry needs," Ms Mitchell said.
"We need to provide opportunities that help the 2020 Year 12 school leaver cohort to find their feet during these uncertain times. That's why we're delivering practical, bite-sized and fee-free training opportunities this summer."
The Summer Skills offered will cover a range of industries including agriculture, construction, conservation, fitness, engineering, coding, communication and digital literacy.
You can find further details of the courses on offer as part of Skilling for Recovery and the Department of Education Summer Skills program on the respective websites.
Octogenarian Snapper Found Off Australia Becomes Oldest Tropical Reef Fish By Two Decades
An 81-year-old midnight snapper caught off the coast of Western Australia has taken the title of the oldest tropical reef fish recorded anywhere in the world.
The octogenarian fish was found at the Rowley Shoals -- about 300km west of Broome -- and was part of a study that has revised what we know about the longevity of tropical fish.
The research identified 11 individual fish that were more than 60 years old, including a 79-year-old red bass also caught at the Rowley Shoals.
Australian Institute of Marine Science (AIMS) Fish Biologist Dr Brett Taylor, who led the study, said the midnight snapper beat the previous record holder by two decades.
"Until now, the oldest fish that we've found in shallow, tropical waters have been around 60 years old," he said.
"We've identified two different species here that are becoming octogenarians, and probably older."
Dr Taylor said the research will help us understand how fish length and age will be affected by climate change.
"We're observing fish at different latitudes -- with varying water temperatures -- to better understand how they might react when temperatures warm everywhere," he said.
The study involved four locations along the WA coast, as well as the protected Chagos Archipelago in the central Indian Ocean.
It looked at three species that are not targeted by fishing in WA; the red bass (Lutjanus bohar), midnight snapper (Macolor macularis), and black and white snapper (Macolor niger).
Co-author Dr Stephen Newman, from the WA Department of Primary Industries and Regional Development, said long-lived fish were generally considered more vulnerable to fishing pressure.
"Snappers make up a large component of commercial fisheries in tropical Australia and they're also a key target for recreational fishers," he said.
"So, it's important that we manage them well, and WA's fisheries are among the best managed fisheries in the world."
Marine scientists are able to accurately determine the age of a fish by studying their ear bones, or 'otoliths'.
Fish otoliths contain annual growth bands that can be counted in much the same way as tree rings.
Dr Taylor said the oldest red bass was born during World War I.
"It survived the Great Depression and World War II," he said.
"It saw the Beatles take over the world, and it was collected in a fisheries survey after Nirvana came and went."
"It's just incredible for a fish to live on a coral reef for 80 years."
Brett M. Taylor, Corey B. Wakefield, Stephen J. Newman, Mark Chinkin, Mark G. Meekan.
Unprecedented longevity of unharvested shallow-water snappers in the Indian Ocean.
Coral Reefs, 2020; DOI:
10.1007/s00338-020-02032-3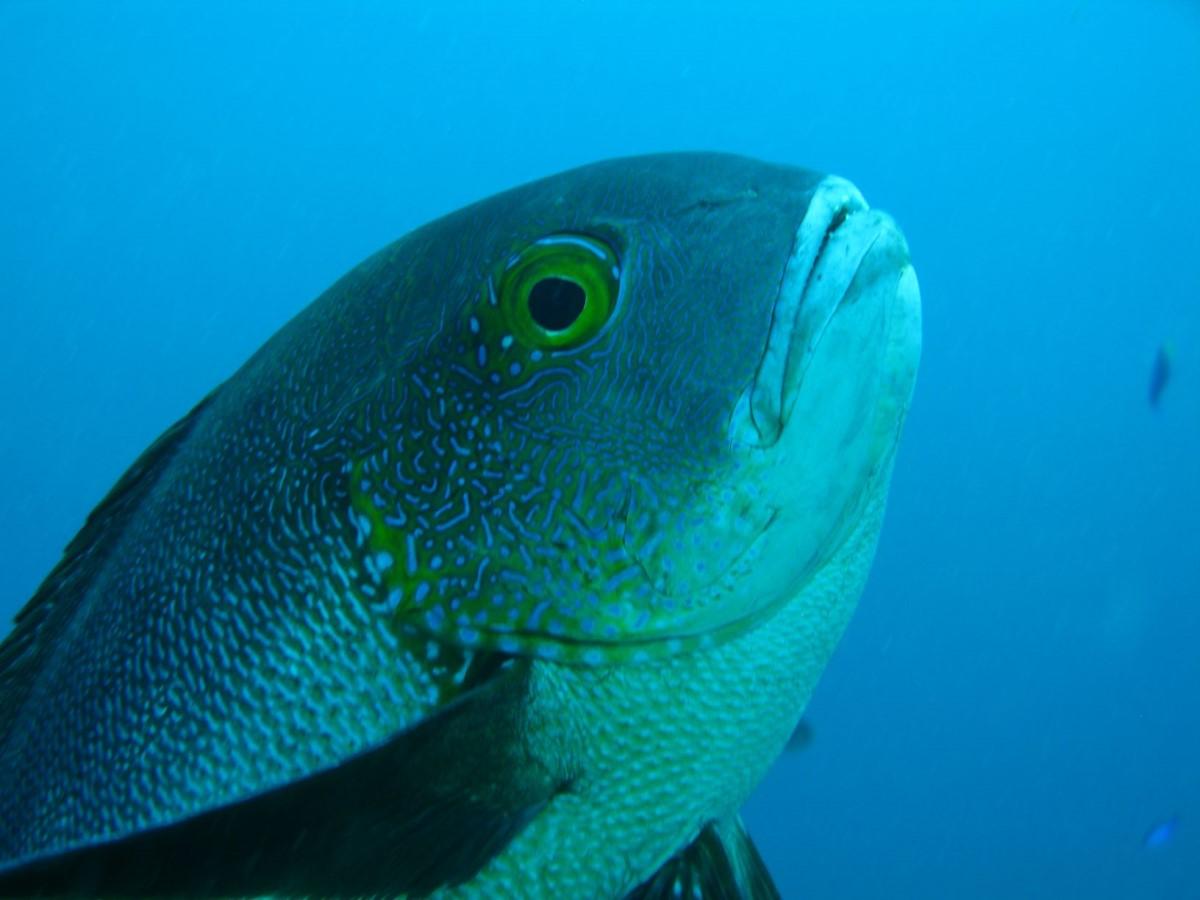 Photo by Brett Taylor
Genes Unlock Clues To The Evolution And Survival Of The Great Barrier Reef
In a ground-breaking new study, scientists used innovative molecular techniques to explain how corals on the east coast of Australia survived previous tough conditions -- enabling the Great Barrier Reef to become the vast reef it is today.
"We sequenced the genomes of 150 individual colonies of the same species of corals and used this to find out which genes are important for survival in inshore reefs," said the study's lead author Dr Ira Cooke from James Cook University.
"Genomes are like a time capsule containing an enormous wealth of historical information," said co-author Professor David Miller from the ARC Centre of Excellence for Coral Reef Studies (Coral CoE).
"Generally, single genomes are really useful in coral studies, but hundreds of genomes for the same species are a goldmine of information," Prof Miller said.
The team delved into the ancient history of reefs, back some one million years, to when inshore corals from Magnetic Island first diverged from their northern reef kin.
The scientists mapped the rise and fall of these two coral populations on the Great Barrier Reef, tracking which genes rapidly evolved to endure changing conditions, while measuring the flow of genes between locations.
They say the results are important for the current and future conservation of coral reefs.
Dr Cooke and his team already knew corals on the inshore Great Barrier Reef were able to flourish despite a disruptive environment of high turbidity and highly variable salinity and temperature parameters. By looking at the variation between genomes the team discovered exactly how the corals achieved this feat.
The survival strategies used by the reef's inshore corals include a set of genes that evolved rapidly during the past 10,000 years. This time period includes flooding after the last ice-age. Another strategy includes the assimilation of specialist strains of coral symbiotic algae. These were found in reefs with some of the toughest conditions -- often close to rivers.
"These two strategies deserve special attention in future studies, as possible keys to the survival of corals under similar conditions," Dr Cooke said.
"Losing these reefs is a future possibility as coral reefs currently experience unprecedented, drastic and rapid changes due to human influence," Prof Miller said.
"Coral reefs are threatened by climate change, over-fishing and pollution."
In addressing the latter, Dr Cooke says it's highly important to care for water catchments and water quality.
"As high-quality genome assemblies are derived from a broader range of corals and their symbionts, this and related approaches will become key tools," the authors said.
"These bring us closer to understanding the interaction between past climate conditions and the evolution of corals and coral reefs."
Ira Cooke, Hua Ying, Sylvain Forêt, Pim Bongaerts, Jan M. Strugnell, Oleg Simakov, Jia Zhang, Matt A. Field, Mauricio Rodriguez-Lanetty, Sara C. Bell, David G. Bourne, Madeleine JH van Oppen, Mark A. Ragan, David J. Miller.
Genomic signatures in the coral holobiont reveal host adaptations driven by Holocene climate change and reef specific symbionts
. Science Advances, 2020; 6 (48): eabc6318 DOI:
10.1126/sciadv.abc6318
Children With Dyslexia Show Stronger Emotional Responses
Children diagnosed with dyslexia show greater emotional reactivity than children without dyslexia, according to a new collaborative study by UC San Francisco neuroscientists with the UCSF Dyslexia Center and UCSF Memory and Aging Center.
In the study, published online in an early form November 20, 2020 in Cortex, children with dyslexia who watched emotionally evocative videos showed increased physiological and behavioral responses when compared to children without dyslexia. This higher emotional reactivity was correlated with stronger connectivity in the brain's salience network, a system that supports emotion generation and self-awareness.
The results broaden current conceptualizations of typical dyslexia and suggest the syndrome is much more complex than just a weakness in reading skills, adding support to the growing awareness that dyslexia is often associated with hidden interpersonal strengths.
"There are anecdotes that some kids with dyslexia have greater social and emotional intelligence," said Virginia Sturm, PhD, the John Douglas French Alzheimer's Foundation Endowed Professor in the UCSF Memory and Aging Center and a member of the UCSF Weill Institute for Neurosciences. "We don't want to say that all kids with dyslexia are necessarily gifted in this way, but we can think about dyslexia as being associated with both strengths and weaknesses."
The researchers recruited 32 children between the ages of 8 and 12 with the classic "phonological" form of dyslexia to participate in the study, as well as 22 children without dyslexia. The team tested the children with dyslexia to confirm that they all had difficulty reading, assess their comprehension of emotional terms and measure their performance on a range of cognitive tests. Children and parents also responded to questionnaires regarding their emotional and mental health.
At the UCSF Dyslexia Center, the children were fitted with sensors to monitor breathing, skin conductance, and heart rate, and their facial expressions were filmed as they viewed short film clips designed to elicit specific positive and negative emotions such as amusement and disgust. For example, they watched a baby laughing and a woman who was about to vomit.
The researchers found that the children with dyslexia displayed greater emotional facial behavior and were more physiologically reactive while watching the film clips than children without dyslexia. In addition, functional MRI scans of the children's brain activity revealed that the children who were most expressive had stronger connectivity between the right anterior insula and the right anterior cingulate cortex -- key structures in the salience network that support emotion generation and self-awareness. In the children with dyslexia, those with stronger emotional facial expressions also had greater parent-reported social skills but also greater symptoms of anxiety and depression.
These findings suggest that many children with dyslexia may possess strengths around social acumen, since stronger emotional responses can be a key element of successful social relationships. Some adults with dyslexia report that that they made it through school by "charming their teachers." This ability to make social connections, often interpreted as a purely compensatory strategy, could instead be a sign of enhanced emotional abilities at a neurological level.
Still, a dyslexia diagnosis is not a guarantee of social success. As the parent reports indicate, higher emotional reactivity and sensitivity can also be a risk factor for developing anxiety and depression, as these children could possibly be detecting emotional cues differently from neurotypical individuals. One more reason to make sure that these children are protected and appropriately served in schools, college but even in the work place as adults
"The message for families is that this condition may be defined by its negative effects on reading, but we need to look more deeply and broadly to all brain functions in dyslexia in order to gain a better understanding of associated strengths and identify effective remediation strategies," said Maria Luisa Gorno-Tempini, MD, PhD, the Charles Schwab Distinguished Professor in Dyslexia and Neurodevelopment and co-director of the UCSF Dyslexia Center and the UCSF-UCB Schwab Dyslexia and Cognitive Diversity Center.
"Our findings have implications for education for children with dyslexia," said Sturm, also an associate professor in the UCSF departments of Neurology and of Psychiatry and Behavioral Sciences in the UCSF Weill Institute for Neurosciences, whose work has previously focused on emotion processing in the aging brain. "We need to base teaching on strengths as well as weaknesses. For example, kids with dyslexia may do better in one-on-one or group teaching scenarios depending on how they connect emotionally with teachers or peers. But we also need to be aware of their vulnerability to anxiety and depression and be sure they have adequate support to process their potentially strong emotions."
The researchers have other questions that they hope to answer. In future work they will attempt to determine whether emotional reactivity leads to increased empathy. The researchers hope that in better understanding social and emotional processing and other strengths in dyslexia they will be able to develop more targeted interventions and decrease stigma towards this condition.
Despite some unanswered questions, the study is a major advance in our understanding of dyslexia, the researchers say. It also demonstrates the effectiveness of the growing integration of UCSF's clinical and basic neuroscience community across departments under the umbrella of the UCSF Weill Institute for Neurosciences and across UC campuses through the UCSF-UCB Schwab Dyslexia and Cognitive Diversity Center.
"It's novel for a medical institution to take on dyslexia because it's often considered an academic and educational problem. But dyslexia is based in the brain and we need an integrated approach between neurology, psychiatry, psychology and education to better serve these children and their families," said Gorno-Tempini, who is also a professor of neurology and of psychiatry and behavioral and director of the Language Neurobiology Laboratory at the UCSF Memory and Aging Center. "Whenever I share these results with families they are astounded because it helps them understand that dyslexia is about far more than academic challenges -- it's about having a particular kind of brain with its own strengths and weaknesses, just like all of us."
Virginia E. Sturm, Ashlin R.K. Roy, Samir Datta, Cheng Wang, Isabel J. Sible, Sarah R. Holley, Christa Watson, Eleanor R. Palser, Nathaniel A. Morris, Giovanni Battistella, Esther Rah, Marita Meyer, Mikhail Pakvasa, Maria Luisa Mandelli, Jessica Deleon, Fumiko Hoeft, Eduardo Caverzasi, Zachary A. Miller, Kevin A. Shapiro, Robert Hendren, Bruce L. Miller, Maria Luisa Gorno-Tempini.
Enhanced visceromotor emotional reactivity in dyslexia and its relation to salience network connectivity.
Cortex, 2020; DOI:
10.1016/j.cortex.2020.10.022
Additional $132.2 Million For Aged Care Covid Response
The Australian Government will invest a further $132.2 million in its response to the Aged Care Royal Commission's recommendations on COVID-19.
The Government accepted and is acting on all six recommendations from the Royal Commission into Aged Care Quality and Safety as previously announced in October 2020.
The $132.2 million package includes $63.3 million for a range of Medical Benefits Schedule (MBS) measures including mental and allied health support, and additional allied health group services, $57.8 million to fund jurisdictions to support Infection Prevention and Control training within facilities and a further $11.1 million toward a Serious Incident Response Scheme.
These measures mark not only an improvement in access to mental and allied health services for senior Australians in aged care but also provides additional funding to GPs and allied health professionals delivering in-person care in facilities nationwide.
The Government's progress on implementation and response to the Royal Commission report:
The Australian Government should report to Parliament by no later than 1 December 2020 on the implementation of these recommendations.
Response tabled in Parliament on 30 November 2020 on the implementation of the Royal Commission's recommendations.
The Australian Government should immediately fund providers that apply for funding to ensure there are adequate staff available to allow continued visits to people living in residential aged care by their families and friends.
The Government has delivered $217.6 million (as part of a $245 million and in addition to $205 million measures earlier in 2020) to support providers with COVID-19 related costs, including supporting visitation arrangements.
On 14 October 2020, the Minister for Aged Care and Senior Australians, Senator the Hon Richard Colbeck wrote to all providers reinforcing expectations with regard to visitation.
In the letter, Minister Colbeck noted that the Government agrees with the Royal Commission's focus on ensuring aged care residents are not isolated from their loved ones when there is an outbreak or heightened risk; and that the mental and emotional toll this takes is too high a price to pay.
As part of the 2019-20 and 2020-21 Aged Care Financial Reports, providers will be required to report on all COVID-19 sources of revenue they have received, and then allocate the additional expenditures incurred including labour, extra staff costs, resident support, communication, visitation arrangements, infection control, and waste management.
Through the establishment of the Victorian Aged Care Response Centre in July 2020, 56 Residential Aged Care Visitation Assistant positions were filled to support Victorian RACFs to support visits between residents and their loved ones.
The Australian Government has released three-tier guidance on actions aged care providers should take in response to a situation of escalating or de-escalating COVID-19 threat level in the local community including visitation guidelines.
The Government has also prioritised the commencement of the Serious Incident Response Scheme from 1 April 2021, providing a total investment of $67.2 million including $11.1 million in additional funding.
Additionally, the Government is providing increased advocacy support investing a further $2.5 million in the Older Persons COVID-19 Support Line.
The Australian Government should urgently create Medicare Benefits Schedule items to increase the provision of allied health services, including mental health services, to people in aged care during the pandemic. Any barriers, whether real or perceived, to allied health professionals being able to enter residential aged care facilities should be removed unless justified on genuine public health grounds.
The Australian Government has announced additional measures to support the mental and physical health of residents of aged care facilities.
This $63.3 million investment includes:
$35.5 million to provide access to Medicare subsidised individual psychological services under the Better Access to Psychiatrists, Psychologists and General Practitioners through the MBS (Better Access) initiative until 30 June 2022 and to evaluate Better Access.
$12.1 million for additional individual allied health sessions under Medicare chronic disease management plans.
$15.7 million for allied health group services for residents living in facilities affected by COVID-19 outbreaks.
From 10 December, 2020 until 30 June 2022, eligibility requirements for the Better Access to Psychiatrists, Psychologists and General Practitioners through the MBS will be expanded to permit aged care residents to access up to 20 individual psychological services where their general practitioner or psychiatrist determines they would clinically benefit from additional mental health support.
New chronic disease management Medicare items will allow aged care residents to receive twice the number of the current subsidised allied health services they can currently access. The extra services being supported can be from physiotherapists, occupational therapists and exercise physiologists. Additionally, in those facilities that have experienced COVID-19 outbreaks and associated periods of extended lockdown, group allied health sessions will be provided to assist the care of residents.
The Australian Government should establish a national aged care plan for COVID-19 through the National Cabinet in consultation with the aged care sector.
The Updated National COVID-19 Aged Care Plan (7th Edition) was endorsed by the Australian Health Protection Principle Committee (AHPPC) and tabled at National Cabinet on 13 November 2020. The Plan presents a national approach to assist the aged care sector to be well positioned to prevent, prepare, respond and recover from COVID-19, acknowledging that flexibility is required to suit local situations occurring within jurisdictions. The AHPPC's Aged Care Advisory Group has been made permanent – meeting another recommendation of the Royal Commission report.
The Australian Government continues to work collaboratively with the states and territories to develop and refine planning documents (linked to the National Plan) for COVID-19 outbreaks in aged care. The Commonwealth and states and territories are committed to further defining specific actions in the event of an outbreak, based on lessons learned from all outbreaks to date.
The Commonwealth has commissioned a national review to examine lessons learnt from the management of outbreaks, and identify critical success factors, which could increase the likelihood of rapid detection, and timely remediation or response from providers. The review will focus on services and relevant government agency support which may have mitigated broader outbreaks in residential aged care facilities. The review is expected to be completed by the end of March 2021.
To date, the Government has funded more than $1.6 billion in aged care specific measures to support the plan.
All residential aged care homes should have one or more trained infection control officers as a condition of accreditation. The training requirements for these officers should be set by the aged care advisory body we propose.
In August 2020 funding of $217.6 million (as part of a $245 million measure) was announced to assist aged care providers to support COVID-19 efforts to prepare and respond to COVID-19, including to support the costs of engaging an Infection, Prevention Control (IPC) lead. This was delivered in October 2020 to providers.
In a letter to all residential aged care providers on 14 October, Minister Colbeck noted that the IPC lead:
must be a designated member of the nursing staff which has completed (or initially is in the process of completing) an identified IPC course;
is employed by the Approved Provider and reports to the Approved Provider, which retains overall responsibility for IPC in accordance with its obligations under the Aged Care Act 1997;
observes, assesses and reports on IPC of the service, and assists with developing procedures/provides advice within the services; and
must be engaged onsite for each facility and dedicated to that facility; and may have a broader role within the facility and could be an existing member of the nursing staff.
The Government has also agreed that residential aged care providers will be required to demonstrate compliance with the IPC Lead requirement as a condition of accreditation via the Aged Care Quality Standards.
The Australian Government should arrange with the States and Territories to deploy accredited infection prevention and control experts into residential aged care homes to provide training, assist with the preparation of outbreak management plans and assist with outbreaks.
The Commonwealth is working collaboratively with the states and territories to ensure the extended delivery of high quality face-to-face IPC training to the sector. In particular, the Government has committed $57.8 million to fund jurisdictions to deploy accredited IPC experts into RACFs to provide training and assist with the refinement of outbreak management plans where needed.
The Australian Government has been working with state and territory governments to implement a decision of National Cabinet of 21 August, 2020 for three actions to boost preparedness at the provider, local, state and national level of:
Ongoing assessment of the preparedness of aged care providers.
Auditing of State and Territory emergency response capabilities and planning for the standing up of joint health aged care emergency responses.
Prioritisation of additional face-to-face infection prevention and control training for residential aged care providers.
All state and territory governments have established aged care emergency response centres and have confirmed that these Centres can be activated within 48 hours of an outbreak.
The Aged Care Quality and Safety Commission is also currently working with state and territory governments, and local health authorities across the nation to monitor and test preparedness of aged care services to respond to a COVID-19 outbreak.
Minister for Health Greg Hunt said the response to the Royal Commission's report and updated plan demonstrated the Government's ongoing commitment to improving care for senior Australians, and keeping them safe during the COVID-19 pandemic.
"This investment directly addresses issues raised by the Aged Care Royal Commission and will improve and support the health and wellbeing of aged care residents most significantly impacted by COVID-19," Minister Hunt said.
"For our aged care sector, the revised plan allows flexibility to manage individual situations in each state and territory.
"It also builds on and consolidates the critical and successful work already undertaken by the Commonwealth Government."
Minister Colbeck, said the aged care plan was developed in close consultation with the Australian Health Protection Principal Committee's Aged Care Advisory Group (ACAG) – which has been made permanent – meeting another recommendation of the Royal Commission report.
"While we hope there won't be further COVID-19 outbreaks in aged care facilities or in home care, if it does happen, key learnings will inform the future work of the ACAG and be shared with the aged care sector," Minister Colbeck said.
"Wherever there are high rates of community transmission, the risk to older people and particularly those in residential aged care increases as demonstrated in Victoria and South Australia. It is a reminder of the need to be vigilant."
"Residents have been affected by visitor restrictions, staffing pressures and operational changes. But the Australian Government has listened and acted to provide measures aimed at protecting facilities where there is significant community transmission."
In recognition of the mental health impacts of COVID-19, aged care residents will be eligible to receive up to 20 individual psychological services, in line with the services available to the broader community.
A new chronic disease management Medicare item will also allow aged care residents to receive twice the number of the current subsidised allied health services.
The extra services can be from physiotherapists, occupational therapists and exercise physiologists.
Additionally, in those facilities that have experienced COVID-19 outbreaks and associated periods of extended lockdown, group allied health sessions will be provided. Allied health services will be commissioned by Primary Health Networks (PHNs).
The PHN regions targeted initially include those across Victoria, Tasmania, Northern and South Western Sydney, the Nepean the Blue Mountains and the Hunter New England and Central Coast areas of New South Wales.
Group sessions will be available to residents in facilities affected by COVID-19 outbreaks, including people who need rehabilitation after recovering from COVID-19, and people who have lost condition or mobility because of restrictions put in place to manage the outbreak.
The introduction of the Serious Incident Response Scheme to provide additional protection for aged care residents will be prioritised with an additional funding of $11.1 million, taking the Government's total investment in the scheme to $67.2 million.
Minister Colbeck said the measures met the Royal Commission recommendations, with investment to reinforce the sector and protect residents and staff totalling more than $1.7 billion.
"This includes specific measures actioned in advance of the report, including the placement of infection control officers across sites," Minister Colbeck said.
"The Government is working closely with aged care providers and all states and territories to ensure the ongoing safety and care of senior Australians."
The Government's full response to the Aged Care Royal Commission's report on the COVID-19 and progress on its implementation can be found
here
.
The Updated National COVID-19 Aged Care Plan–7th Edition can be found
here
.
$10m Gift Sees UNSW Launch Critical Health Engineering Institute
The Tyree Foundation Institute of Health Engineering (Tyree IHealthE) will support innovation in health.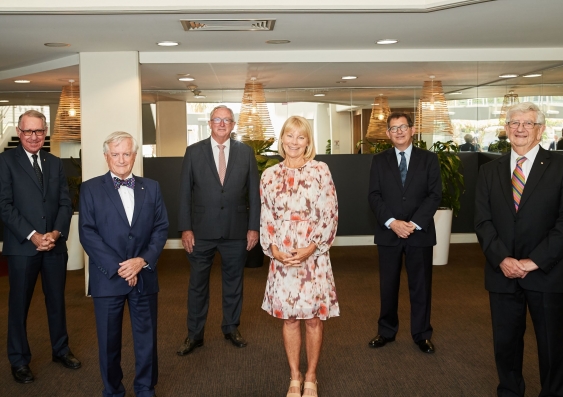 David Gonski AC, Chancellor, UNSW Sydney; Dr Peter Tyree AM, Director and past Chairman, Sir William Tyree Foundation; The Hon. Brad Hazzard, NSW Minister for Health and Minister for Medical Research; Robbie Fennell, Chair, Sir William Tyree Foundation; Professor Ian Jacobs, President & Vice-Chancellor, UNSW Sydney and Emeritus Professor Ian Webster AO, Director, Sir William Tyree Foundation. Photo: Richard Freeman.
UNSW Sydney has announced a $10 million gift from the Sir William Tyree Foundation which will help establish an institute focused on transforming healthcare by delivering commercially and clinically viable solutions to major 21st century health issues.
The establishment of the Tyree Foundation Institute of Health Engineering (Tyree IHealthE) exemplifies the ongoing commitment of the Sir William Tyree Foundation to support innovation in health.
President and Vice-Chancellor at UNSW Sydney, Professor Ian Jacobs, said Tyree IHealthE aims to be a global leader in development of leading-edge health technology, building on the University's strengths in Biomedical Engineering and Medicine.
"UNSW is thankful for this generous gift from the Tyree Foundation which will allow us to develop and deliver innovative and cost-effective health technologies to meet patient and clinical needs," Prof. Jacobs said.
"COVID-19 has put a spotlight on the critical need for innovative approaches to address health crises and improve health outcomes for people across Australia and the world. For example, remote monitoring and telehealth have rapidly become standard practice during the pandemic, and agile design and implementation of such solutions are required.
"One of Tyree IHealthE's flagship projects – to use telehealth technology to help people with chronic diseases better manage multiple medications – will be piloted in the Randwick Health & Innovation Precinct, a partnership between the University and NSW Government which is set to become the largest co-located health, innovation and education zone in the state."
The Sir William Tyree Foundation has committed $10 million to establish and fund Tyree IHealthE over 10 years, supporting flagship projects to address the challenges associated with Australia's ageing population, the management of chronic disease, and many other health conditions.
Tyree IHealthE will improve patient outcomes by reducing hospital admissions, offering earlier diagnoses, providing more targeted therapies, and delivering remote care and self-care.
"We plan to leverage UNSW's partnerships with a number of local healthcare providers and industry collaborators to ensure Tyree IHealthE's innovations are adopted into mainstream healthcare practice," said Scientia Professor Nigel Lovell, Head of the Graduate School of Biomedical Engineering, UNSW and inaugural Director of Tyree IHealthE.
To enable its mission to translate discoveries into clinical practices that can benefit patients, the institute will adopt a proven framework from the US and UK to establish the Sydney Consortium for Improving Medicine with Innovation and Technology (SCIMIT). SCIMIT will bring together clinicians, technologists, entrepreneurs and industry to ensure that all projects have clinical and commercial relevance.
"As longstanding supporters of UNSW, we are thrilled to support the establishment of Tyree IHealthE and join the global effort to generate sustainable and accessible solutions to burgeoning healthcare challenges," said Mrs Robbie Fennell (nee Tyree), Sir William Tyree's daughter and Foundation Executive Director.
"I'd like to thank my colleagues at the Tyree Group whose efforts make this possible. I want to acknowledge their hard work and successes that enable our Foundation to have this incredible impact."
The gift will also support scholarships for exceptional students to advance their multi-disciplinary studies and make a vital contribution to healthcare innovation.
"My father's philosophy was 'an investment in education is an investment in Australia', and we are also very proud to be able to honour his legacy and support deserving students with this gift," Mrs Fennell said.
The Sir William Tyree Foundation has a longstanding relationship with UNSW, with a total philanthropic commitment to the University of almost $25 million. The Foundation has played a significant role in enabling engineering achievements that have helped make UNSW an epicentre of innovation, from establishing a Chair of Electrical Engineering in 1970 and funding a number of scholarships, to establishing the Tyree Energy Technologies Building, an education hub for expert engineers and a landmark in Australian building design.
A visionary engineer and technology pioneer, Sir William Tyree was one of UNSW's most distinguished alumni. A graduate of the Sydney Technical College, Sir William was awarded a Doctor in Science, honoris causa, in 1986 for his contribution to the profession of engineering and UNSW.
New Chair Of Asia Society Australia Has Lasting UNSW Sydney Links
Stuart Fuller, UNSW Foundation Board Director, Law alumnus and member of the Law Advisory Council, now chairs Australia's leading national centre for engagement with Asia.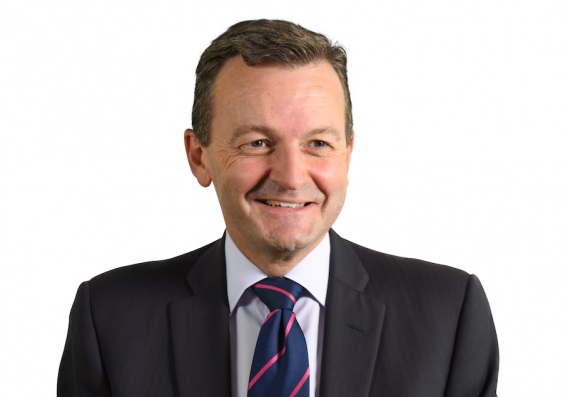 Stuart Fuller is Asia Society Australia's new chairman.
UNSW Foundation Board Director, UNSW Law alumnus and member of UNSW Law Advisory Council, Stuart Fuller, assumed the role of Asia Society Australia's chairman in late November. He is currently Global Head of Legal Services for KPMG as well as its Asia Pacific Regional Leader for Legal Services and was an Asia Society Australia board member for three years prior to his appointment.
"I am proud to accept the role of Chairman of Asia Society Australia as it has become the nation's premier organisation for Asia engagement," Mr Fuller said. "I look forward to leading the Board and shaping the strategy for the next chapter of Asia Society in Australia during this critical time of change for our region."
Mr Fuller graduated with a Bachelor of Commerce and Bachelor of Laws from UNSW Sydney in 1990. He says lawyers underestimate their core skills – to read, absorb, synthesise and react, all in an articulate way, both in writing and speaking.
"These are core skills and fundamental capabilities for success in any career, and in life. UNSW Law School gave me these skills, but in a unique way of its teaching method, the human interaction and the broader focus on society. It is law in context, which creates life connections for your career and with your colleagues and friends."
In his KPMG roles, Mr Fuller leads a team of more than 2700 legal professionals across 80 jurisdictions in the firm's global legal network. Prior to joining KPMG, he was the inaugural Global Managing Partner of King & Wood Mallesons, based in Hong Kong. He led the combination of those law firms in a unique 'east-west' professional services firm business model.
Leading global legal organisations enables Mr Fuller to bring insights into business and industry trends, with a focus on cross-border investment and trade policy, and the global capital markets. His experience also brings perspectives on the opportunities and challenges for business and people in the developed, developing and emerging markets, and across their cultures.
For more than 60 years globally and 20 years in Australia, Asia Society has been building bridges of understanding between Asia, Australia and the United States across business, policy, education and the arts. It is a not-for-profit, non-governmental and non-political organisation empowered by leading Australian and regional business, government, education and cultural institutions. Former Prime Minister and Foreign Minister the Honourable Kevin Rudd will be appointed the first Global CEO of the Asia Society in January 2021.
Keyhole Wasps May Threaten Australian Aviation Safety
Over a period of 39 months, invasive keyhole wasps (Pachodynerus nasidens) at the Brisbane Airport were responsible for 93 instances of fully blocked replica pitot probes -- vital instruments that measure airspeed -- according to a study published November 30 in the open-access journal PLOS ONE by Alan House of Eco Logical Australia and colleagues. As noted by the authors, the results underscore the importance of risk-mitigating strategies, such as covering pitot probes when aircraft arrive and setting up additional traps to intercept the wasps.
Interactions between aircraft and wildlife are frequent and can have serious financial and safety consequences. But the risk posed by wildlife when aircraft are on the ground is much less understood, and specific threats posed by insects have not been quantified before. In the new study, House and his colleagues investigated the possible role of keyhole wasps in obstructing pitot probes at Brisbane Airport. A total of 26 wasp-related issues were reported at the airport between November 2013 and April 2019, in conjunction with a series of serious safety incidents involving pitot probes. In its native range in South and Central America and the Caribbean, the wasp is known to construct nests using man-made cavities, such as window crevices, electrical sockets, and of course, keyholes.
The researchers used 3D-printing technology to construct a series of replica pitot probes, which they mounted at four locations at the airport. All nests in these probes were made by keyhole wasps, and peak nesting occurred in the summer months. Nesting success (i.e., the proportion of nests producing live adults) was optimal between 24 and 31°C, and probes with apertures of more than 3 mm in diameter were preferred. The majority of nests were constructed in one area of the airport. The proportion of grassed areas within 1000 m of probes was a significant predictor of nesting, and the nest volume in pitot probes may determine the sex of emerging wasps. According to the authors, P. nasidens poses a significant risk to aviation safety, and further work is warranted to develop strategies for controlling or eradicating persistent populations of this adaptable, inventive, and highly mobile species.
The authors add: "We hope this research will bring attention to a little known but serious issue for air travel in tropical and sub-tropical regions. Having found its way across the Pacific Ocean, there is no reason to doubt that it could spread to other parts of Australia. The consequences of not managing this clever but dangerous pest could be substantial."
Alan P. N. House, Jackson G. Ring, Phillip P. Shaw.
Inventive nesting behaviour in the keyhole wasp Pachodynerus nasidens Latreille (Hymenoptera: Vespidae) in Australia, and the risk to aviation safety.
PLOS ONE, 2020; 15 (11): e0242063 DOI:
10.1371/journal.pone.0242063
Disclaimer: These articles are not intended to provide medical advice, diagnosis or treatment. Views expressed here do not necessarily reflect those of Pittwater Online News or its staff.