Inbox and Environment news: Issue 486
March 7 - 13, 2021: Issue 486
Final Report Calls For Fundamental And Systemic Aged Care Reform
In their Report, titled Care, Dignity and Respect, Royal Commissioners Tony Pagone QC and Lynelle Briggs AO call for fundamental reform of the aged care system:
"The extent of substandard care in Australia's aged care system reflects both poor quality on the part of some aged care providers and fundamental systemic flaws with the way the Australian aged care system is designed and governed. People receiving aged care deserve better. The Australian community is entitled to expect better."
For too long, they say, the legislation that governs aged care in Australia has focused on the funding requirements of aged care providers rather than the care needs of older people. They propose a clearly articulated purpose for the new aged care system:
"To deliver an entitlement to high quality care and support for older people, and to ensure that they receive it. The care and support must be safe and timely and must assist older people to live an active, self-determined and meaningful life in a safe and caring environment that allows for dignified living in old age."
The Royal Commissioners make 148 wide-ranging recommendations, including:
A

new Aged Care Act

that puts older people first, enshrining their rights and providing a

universal entitlement

for high quality and safe care based on assessed need.
An

integrated system for the long-term support and care

of older people and their ongoing community engagement.
A

System Governor

to provide leadership and oversight and shape the system.
An

Inspector-General of Aged Care

to identify and investigate systemic issues and to publish reports of its findings.
A plan to

deliver, measure and report on high quality aged care

, including independent standard-setting, a general duty on aged care providers to ensure quality and safe care, and a comprehensive approach to quality measurement, reporting and star ratings.
Up to date and readily

accessible information

about care options and services, and

care finders

to support older people to navigate the aged care system.
A

new aged care program

that is responsive to individual circumstances and provides an intuitive care structure, including social supports, respite care, assistive technology and home modification, care at home and residential care. In particular, the new program will provide

greater access to care at home

, including clearing the home care waiting list.
A more

restorative and preventative approach

to care, with increased access to allied health care in both home and residential aged care.
Increased support for development of

'small household' models

of accommodation.
An

Aboriginal and Torres Strait Islander aged care pathway

to provide culturally safe and flexible aged care to meet the needs of Aboriginal and Torres Strait Islander people wherever they live.
Improved

access to health care

for older people, including a new primary care model, access to multidisciplinary outreach services and a Senior Dental Benefits Scheme.
Equity of

access to services for older people with disability

and measures to ensure

younger people

do not enter or remain in residential aged care.
Professionalising the

aged care workforce

through changes to education, training, wages, labour conditions and career progression.
Registration of personal care workers.
A

minimum quality and safety standard for staff

time

in residential aged care, including an appropriate skills mix and daily minimum staff time for registered nurses, enrolled nurses and personal care workers for each resident, and at least one registered nurse on site at all times.

Strengthened provider governance arrangements

to ensure independence, accountability and transparency.
A strengthened

quality regulator

.

Funding

to meet the actual cost of high quality care and an

independent Pricing Authority

to determine the costs of delivering it.
A

simpler and fairer approach to personal contributions and means testing

, including removal of co-contributions toward care, reducing the high effective marginal tax rates that apply to many people receiving residential aged care, and phasing out Refundable Accommodation Deposits.
Financing arrangements drawing on a new

aged care levy

to deliver appropriate funding on a sustainable basis.
The Royal Commissioners recommend ongoing monitoring and reporting arrangements to support effective and transparent implementation of their recommendations.
Some of the recommendations present the Australian Government with alternative options for reform. The Chair of the Royal Commission, Commissioner Pagone, explains in his preface:
"Many of our recommendations and observations are made jointly, but there are some instances where we make differing recommendations and observations. We have agreed, with some misgivings and not without anxious consideration, to make some separate recommendations and to express different views where we diverge. But we both strongly conclude that fundamental change is needed. In the end, the differences between us may add to the strength of the reforms which are to be made."
Commissioner Briggs writes:
"We have elected to provide the Government with two options for the governance of the aged care system, and the impact of those options necessarily flows through into other recommendations. However, this is a secondary issue to the quality and safety task at hand, which dominates our recommendations and, importantly, on which we agree."
The Royal Commissioners have recommended that the Australian Government report to Parliament by 31 May 2021 its response to their recommendations.
The Final Report comprises 5 volumes.
Respect, Care And Dignity – Aged Care Royal Commission $452 Million Immediate Response As Government Commits To Historic Reform To Deliver Respect And Care For Senior Australians
March 1, 2021: The Hon Greg Hunt MP, Minister for Health and Aged Care
The Australian Government welcomes the Final Report from the Royal Commission into Aged Care Quality and Safety, which has today been tabled in Parliament, noting its significant and sweeping proposals for reform of the aged care sector.
As a country it is important that we all acknowledge that we need to do more to ensure senior Australians are treated with respect, care and dignity and have access to quality care as they age.
The Royal Commission's Final Report recognises the immense effort of our nurses and carers but also brings the challenges of aged care services into clear focus. The Government is committed to transforming aged care and the Royal Commission's monumental report, with 148 recommendations, delivers a challenging, but achievable road to reform.
Prime Minister, Scott Morrison, said it was clear from the Royal Commission's work that while significant progress has been made, there is a clear roadmap to improve respect and care for our older Australians.
"I called this Royal Commission to ensure our oldest and most frail Australians could receive the respect and care that supports their dignity, and recognises the contribution that they have made to society," the Prime Minister said.
"I warned when I called the Royal Commission there will be stories that will be hard to hear. And that has been the case. But at the same time, we have also heard heart-warming cases of dedication and with the challenges of COVID-19 in the past year, we need to acknowledge the hard work performed by our aged care workforce.
"As I noted at the time, Australians must be able to trust that their loved ones will be cared for appropriately and the community should have confidence in the system. This remains our clear goal.
"Today, the Australian Government is continuing to drive reforms with additional funding of $452.2 million to address immediate priorities in the sector."
These immediate steps will drive improved quality of care by strengthening aged care provider governance, and improved oversight of home care which will ensure senior Australians and taxpayers are getting value for money.
It will provide additional financial assistance for residential care providers so they can improve care, whilst building the much needed workforce of the future to support Australians who want to age in their own homes.
Minister for Health, Greg Hunt, reiterated the Australian Government's commitment to the necessary reform of aged care.
"The Royal Commission's report is a significant document, the culmination of a two year inquiry, and demands a carefully considered response," Minister Hunt said.
"We thank the Royal Commissioners and commit to the two fundamental principles of respect and care for our elders. We responded quickly to the Royal Commission's interim report and its special report on COVID-19, with additional investments in the priority areas identified by the Royal Commission.
"The Government announced a $537 million package in November 2019 in response to the Interim Report, with a focus on more home care packages, reducing the number of young people living in residential aged care, and improving medication management.
"As part of the Government's response to the COVID-19 pandemic in aged care $1.8 billion was committed last year, including a $132 million package in November 2020. This funding is increasing access to mental health support and allied health services for aged care residents, and has provided significant additional financial support to improve infection prevention and control and workforce capability in aged care facilities during the pandemic.
"Today, we announce a further $452.2 million package as an initial step in responding to this Final Report.
"Our comprehensive response to the Royal Commission final report will be driven by the principle of respect and care and through the lens of five broad pillars –
2. Residential aged care quality and safety,
3. Residential aged care services and sustainability,
"The five pillars will underpin the Australian Government's response, along with its reform agenda and the implementation of those changes."
1. Supporting older Australians who choose to access Home Care
The Australian Government knows with more Australians wishing to stay in their own homes as they age, there is increasing demand for appropriate services to help them do so. This has been a key focus of the recommendations of the Royal Commission.
Since the 2018-19 Budget, the Government has invested a total of $5.5 billion in new funding to deliver more than 83,000 additional home care packages, including 10,000 packages announced in December 2020.
Minister Hunt said service providers must focus on the senior Australians at the centre of their work, to ensure their needs are met and that the care they receive continues to be tailored as those needs change.
"The Australian Government will immediately invest more than $18 million to enhance the oversight of the Government's Home Care Packages Program, to deliver better value for senior Australians and the Australian taxpayer," Minister Hunt said.
"Our Government expects home care providers to offer real value for money – and for the delivery of care, rather than any unjustified administrative fees, to make up the lion's share of the cost. I expect our increased oversight will put downward pressure on any unfair administrative charges while supporting providers to deliver quality and safe services."
Enhancing oversight of the delivery of home care packages will lead to more care and services going directly to care recipients and reduce the potential for fraud in the system.
2. Quality and safety in residential aged care delivers dignity alongside care
The Australian Government is committed to driving improvements to quality of care and safety for senior Australians.
Minister for Senior Australians and Aged Care Services, Richard Colbeck, said the Government will review and enhance the sector's quality standards with a focus on areas of concern identified in the report, including governance, diversity, dementia, food and nutrition.
"Funding worth $32 million will immediately be allocated to enhancing the capacity of the Aged Care Quality and Safety Commission and greater regulation around the use of restraints in care," Minister Colbeck said.
Eligible providers will be able to access programs to build their corporate and clinical governance across their Boards, to support increased accountability through strengthened legislative obligations. This will complement broader reforms, including improvements to provider governance and regulation.
"The use of physical and chemical restraint is a particular area of focus for the Royal Commission, and our Government has announced a number of measures to drive cultural change in this area following an independent review into the issue.
"In response to the Royal Commission, the Government will further establish clear new obligations and guidelines around the use of restraint to protect older Australians receiving care. A Senior Restraint Practitioner will be appointed to the Commission to lead an education campaign for the sector and general practitioners, to minimise the use of restraint, and bring practice into line with those in the disability sector."
3. Investing to drive improvements in residential aged care Services and Sustainability
Minister Colbeck said the Australian Government wants to ensure there continues to be stable and reliable residential aged care options for senior Australians.
"The Australian Government committed more than $14.1 billion in 2020-21 towards residential aged care, up from $9.2 billion in 2012‑13 and reaching an estimated $17.1 billion by 2023‑24," Minister Colbeck said.
"In response to the Royal Commission report, the Australian Government will immediately invest an additional $189.9 million for residential care providers to provide stability and maintain services while the Government considers the recommendations of the Royal Commission's Final Report.
"This support equates to around $760 per resident in metropolitan residential aged care, and $1,145 for those in rural, regional and remote areas."
In addition, the Government will invest $90 million to support a Viability Fund to assist those facilities which are facing financial challenges, particularly as we see the sector start to restructure and respond to the changing choices of people to live at home longer.
4. Workforce: growing a passionate and skilled aged care workforce
As more Australians are supported to remain in their homes, there will be an increasing demand for skilled personal care workers (PCWs).
In response to the Royal Commission, the Government will immediately invest $92 million to create over 18,000 places for workers between now and mid-2023.
"There will be a significant increase in activity to attract job seekers into the sector, and a new Home Care Workforce Support Program will provide additional targeted support, including assistance to employers to access support and training for new recruits," Minister Hunt said.
"The total value of measures to grow the skilled and professional aged care workforce is almost $92 million over four years."
5. Governance: oversight, standards and accountability – a new era
The Prime Minister said community confidence and the trust of senior Australians and their families would be bolstered by changes which bring transparency, accountability and oversight.
"Along with the measures to further develop residential aged care governance, our Government is also strengthening the arm of the Aged Care Quality and Safety Commission, by appointing an Assistant Commissioner for Sector Capability with responsibility for leading a transformative change program," he said.
Minister Colbeck said the enhanced oversight of the home care system will ensure senior Australians receive the quality of care they expect and that they get good value for the considerable investment made by families themselves and by Government in aged care.
In response to the Royal Commission, the Government will immediately invest $30.1 million to strengthen the governance of aged care providers and legislative governance obligations on the sector.
Minister Hunt also confirmed that work will immediately commence to replace the Aged Care Act 1997, providing a strong, fresh foundation to enable the reforms to be implemented and drive a cultural change with the focus on responding to the needs of senior Australians.
All of these immediate measures announced today are a starting point for further reform. Careful consideration will be given to the Royal Commission report and the Government will outline the path to transform aged care in the Budget.
The Prime Minister said, "Ultimately I called this Royal Commission as one of my first acts because I believe we owe a duty of care to every older Australian to ensure they have respect and quality care.
"This report provides an honest assessment and an important roadmap to deliver still greater respect and care for our older Australians. As a nation we commit to further honouring our elders and giving them respect and care."
The Government thanks the Royal Commissioners, the Honourable Tony Pagone QC and Lynelle Briggs AO, for their considerable work in conducting the Royal Commission and all those who contributed throughout the course of the inquiry.
It's A Girl: Rare Black Rhino Calf Born In Dubbo
Taronga Western Plains Zoo in Dubbo is celebrating the birth of a critically endangered Black Rhino calf, born in the early hours of the morning on Wednesday February 24th 2021.
Keepers arrived at work on Wednesday to find the female calf standing beside mother Bakhita in the Zoo's behind-the-scenes calving yard. Taronga made the announcement on Monday, March 1st, 2021.
"This is the fourth calf for experienced mother Bakhita, who is the Zoo's most successful Black Rhino breeding female and also the first female Black Rhino born here," said Taronga Western Plains Zoo Director, Steve Hinks.
Keepers are currently monitoring Bakhita and her calf via CCTV cameras to allow them plenty of space to develop their bond and ensure both mother and calf remain calm.
"This calf is especially important as it carries the legacy of our Black Rhino breeding bull, Kwanzaa who sadly passed away in 2020."
"Kwanzaa played a prominent role in the Black Rhino conservation breeding program here in Dubbo, siring four calves, and it is such a great feeling to see his final calf arrive safely," said Steve.
Both mum and calf are doing well and will remain behind-the-scenes for the next couple of months. This time is important for both mum and calf to bond and to allow the calf to grow and develop before making the move to the Black Rhino paddock on the Zoo circuit.
"The team will provide regular updates on our newest addition via Taronga TV and social media whilst the calf is behind-the-scenes," said Steve.
Taronga Western Plains Zoo has been very successful in breeding Black Rhinos throughout the history of the conservation breeding program which commenced in the 1990s. This is the fourth calf born into the program in the last six years.
"Our team that care for this species here at the Zoo are experts in their field and this latest success is a testament to their knowledge, husbandry skills and dedication in conserving this remarkable species."
Black Rhinos are currently listed as critically endangered with estimates that there are less than 6000 remaining in the wild.
Taronga Western Plains Zoo is internationally renowned for its Black Rhino conservation breeding program and actively funds and supports conservation efforts for wild rhinos in Africa, Indonesia and India. Funding and support for habitat protection and restoration, anti-poaching and rhino protection units and the reduction of human-animal conflict are all vital to ensure Rhino species will continue to survive in the wild.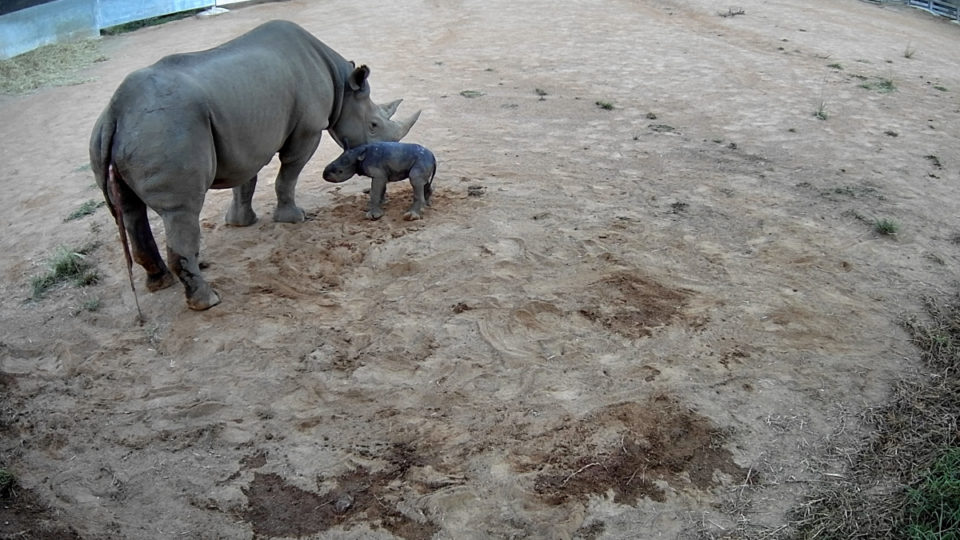 New Short Course Teaches You How To Innovate Like A Startup Founder
TAFE NSW and Sydney School of Entrepreneurship have launched their first collaboration to deliver an online short course available to people across the state.
'Innovate Like A Startup Founder' begins March 23 and is the first online short course from the TAFE NSW and SSE partnership that is available to anyone who wants to step out of their comfort zone and into the innovation space.
Sydney School of Entrepreneurship (SSE) is an unprecedented collaboration between all 11 NSW universities and TAFE NSW. SSE offers short courses and work-integrated learning experiences focusing on innovation, design thinking and entrepreneurship skills.
SSE CEO Dr Sarah Jones said the one-week course is designed for those who want to develop an innovative idea and turn it into a real-world project or business.
"Entrepreneurial education builds capability, enhances employability and contributes to the innovative advancement of communities," Dr Jones said.
"SSE and TAFE NSW are natural partners to offer this new short course to anyone interested in taking the next steps to further their career or developing their interest in innovation and entrepreneurship."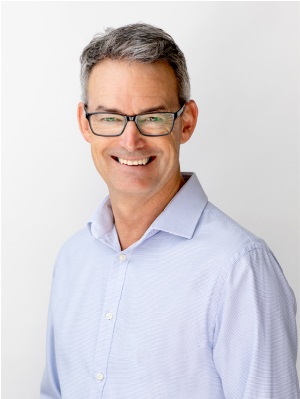 SSE alumnus Stephen Cooper worked as a photographer for 30 years before discovering an appetite for entrepreneurship. After starting his own photography company, Stephen decided to enrol in a Certificate IV in New Small Business at TAFE NSW.
Stephen discovered SSE and jumped at the chance to enrol in two additional online short courses in innovation, Ideation and Structuring for Success.
During the courses, Stephen continued to combine his passions and developed the beginnings of an interactive app that gives users hands-on experience of photography in a real-world environment.
"I made an app in Ideation which is something I hadn't done before that took the knowledge that I had, my photographic knowledge and added different learning outcomes to create something unique," Stephen said.
It was through these short courses that Stephen learnt how to harness different entrepreneurial tools and skillsets to enhance his own business. Stephen is encouraging others to step out of their comfort zones and into the innovation space.
"It's not something to be scared of – it's a great opportunity to look at the world in a different way. Being a short course, you're able to achieve something in a short period of time, go outside your comfort zone and come up with something new."
Students who complete the Innovate Like A Startup Founder course will receive a TAFE Statement of Attainment in Innovation Fundamentals. To enrol visit sse.edu.au.
Future Leaders In Focus For Women Of The Year
A nine-year-old who sewed pouches for bushfire-affected joeys is the youngest of nine rising stars in the newest category at the 2021 NSW Women of the Year Awards.
Minister for Women Bronnie Taylor praised the cohort of 7 to 17-year-olds in contention for 'The One to Watch Award' which highlights the efforts of girls and young women in NSW.
"Each and every one of these young women can be incredibly proud of themselves for standing up and standing out at such a young age," Mrs Taylor said.
"From the nominees to the finalists, each of these future role models has had a look at the issues affecting the community around them and set their minds to making a real, practical difference.
"I was really touched to read the nominations that were submitted on behalf of these young girls, which came from teachers, employers, parents and neighbours, who spoke passionately about kindness, strength and determination."
"These young girls are playing a significant part in helping us build a safer, stronger NSW for themselves, their families and the communities they are growing up in."
Among the finalists are young women who supplied farmers in drought with groceries, led a robotics team and someone who represented Australia in acrobatic gymnastics.
The finalists represent much of the state including Sydney, the Hunter, Riverina, Western Plains, Central Coast and Illawarra regions.
The winner will be announced on 9 March during NSW Women's Week 2021, ahead of the NSW Women of the Year Awards ceremony.
The awards, which are in their 10th year, provide a comprehensive and targeted approach to promoting gender equality. They are an initiative of the NSW Women's Strategy 2018–2022 and form part of
NSW Women's Week held from 8-15 March.
Khawlah Asmaa Albaf (14), Young -

Khawlah Asmaa Albaf embraced country life and represented a minority group through the NSW Regional Youth Taskforce and United Nations youth programs.

Daniya Atif Syed (16), Bardia

- Daniya Atif Syed's enthusiasm for technology saw her lead a robotics team and work on projects including a bionic hand to assist people with disabilities.

Charlotte Childs (14), Heddon Greta

- Charlotte Childs is the president of an Interact Club, a youth section of Rotary, which runs wellbeing and fundraising projects for her school and community.

Molly Croft (15), Dubbo

- Molly Croft displayed courage and strength through her journey with cancer, while actively participating in fundraising, mentoring and sporting initiatives.

Izabelle Kelly (9), Dubbo

- At just nine-years-old, Izabelle Kelly sewed and donated more than 100 pouches for bushfire-affected joeys and encouraged her peers to support native wildlife.

Annabelle Kingston (17), Tootool

- Annabelle Kingston launched the not-for-profit, 'Fetch it for a Farmer' to provide grocery vouchers for more than 20 farming families battling drought.

Zara Matthews (13), Kariong

- Zara Matthews launched an annual mufti-day at her school to raise more than $20,000 for Kenyan orphanages and is also a Fred Hollows Foundation ambassador.

Amelia Munday (16), Berkeley Vale

- Amelia Munday started a medical science university degree at the age of 13 and used her love of science to create accessibility apps such as an AUSLAN interpreter.

Ella Treanor (17), Oak Flats

- Ella Treanor showed immense resilience to overcome an extensive hamstring injury and go on to represent Australia in acrobatic gymnastics.
Funding Boost For Councils For Youth Week 2021
Children and young people across the state will enjoy more opportunities to engage and participate in their communities thanks to a funding boost from the NSW Government ahead of Youth Week.
Minister for Families, Communities and Disability Services Gareth Ward said local councils will receive a share in $335,000 to help run events in their communities.
"Now more than ever it is so important for our young people to stay connected. COVID-19 has presented so many challenges and Youth Week gives young people an outlet to avoid social isolation," Mr Ward said.
"Youth Week provides young people a chance to share ideas, attend events, voice their concerns, showcase their talents and connect with others."
The NSW Government will support local councils across the state to run locally led community events, including an additional $76,000 provided to rural and remote councils to encourage even more young people from these areas to participate.
Councils will jointly fund events in their communities and young people will be involved in all aspects of planning, development and management of activities.
Minister for Local Government Shelley Hancock said councils play an important role in creating the next generation of leaders and Youth Week events are an opportunity for young leaders to get involved.
"Events will be organised by young people, for young people," Mrs Hancock said.
"Young people will have a say on what activities are important and beneficial to them and will develop skills they can carry into their adulthood."
In 2019, an estimated 73,900 young people participated in over 740 events held during the week.
The theme of NSW Youth Week 2021 is "Together more than ever" and will be celebrated from 16 to 24 April.
NSW Premier's 2021 Reading Challenge Opens
March 1st, 2021
The annual bookfest that encourages a love of reading kicks off today.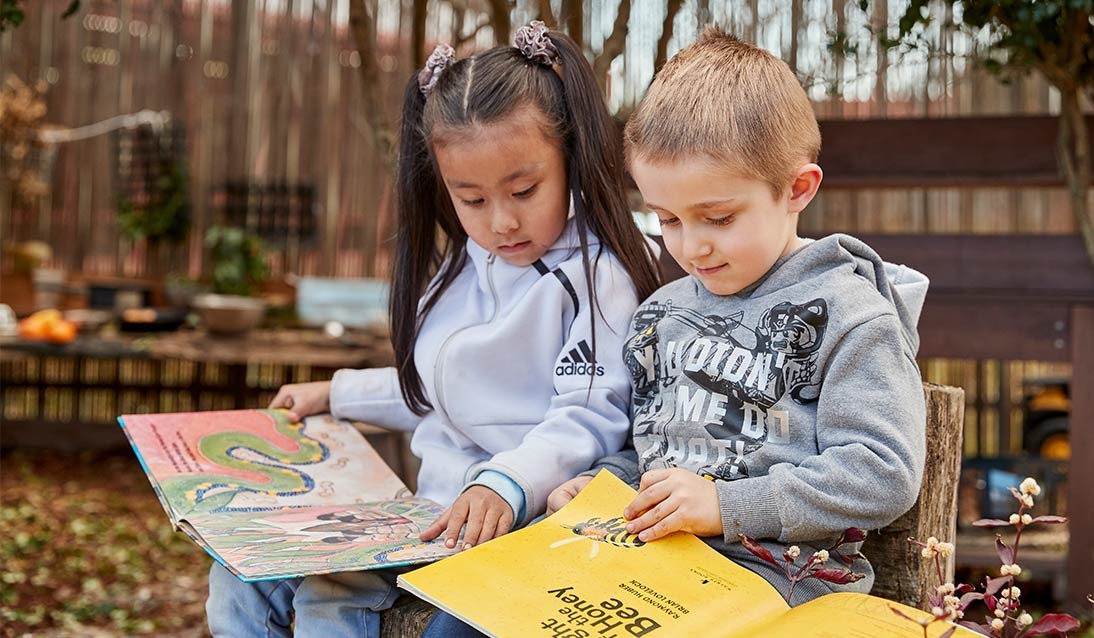 Page turner: Students can now log their reading as part of the Premier's Reading Challenge.
Students from Kindergarten to Year 9 are being encouraged to jump into reading with the NSW Premier's Reading Challenge opening today for 2021.
The challenge encourages students across NSW to read between 20 and 30 books for leisure and pleasure, depending on their challenge level, from a reading list of quality literature.
NSW Premier Gladys Berejiklian said last year almost nine million books were read during the challenge, a 5 per cent increase on previous years.
"It's important for children to discover what books have to offer because we know a passion for learning will set them up for the future," Ms Berejiklian said.
"Whether it's picking up a book to boost your knowledge, relax at the end of a hard day, or look for inspiration from great figures, reading offers so much for anyone at nearly any age.
"I would love to see as many children as possible develop an interest in reading like I did when I was at school."
Education Minister Sarah Mitchell said last year an additional 38,000 books were read and 165 more schools joined the challenge.
"It's not too late for schools and students to join the Premier's Reading Challenge. All you need to do is register, pick up a book and start reading," Ms Mitchell said.
"The ability to read well is one of education's greatest gifts, and everyone involved should be proud that the challenge continues to grow and encourages all students to explore the many benefits that result from a love of reading."
There is a particular focus in 2021 on ensuring representation on the reading list of literature by Indigenous authors and illustrators, with Bundjalung woman, author and illustrator Dr Bronwyn Bancroft providing this year's promotional artwork.
More information about the Premier's Reading Challenge and reading lists can be found on the challenge website at: https://online.det.nsw.edu.au/prc/home.html
NSW Youth Advisory Council 2021 Applications Now Open
What is the NSW Youth Advisory Council?
The NSW Youth Advisory Council (YAC) plays an important role in advising the NSW Government on issues that are relevant to young people across the state.
Membership of the YAC is open to all children and young people between 12 and 24 years of age residing in NSW. Applications are sought from diverse locations, backgrounds and life experiences.
The 12 member YAC provides a direct avenue of communication between young people and the NSW Government.
The YAC meets regularly throughout the year to provide advice to the relevant Minister, and the NSW Advocate for Children and Young People, on issues, policies and laws that affect children and young people in NSW.
Who is eligible to apply for the Youth Advisory Council?
All young people living in NSW from 12 to 24 years of age may apply. Applications are sought from diverse locations, backgrounds and life experiences.
What is required of me?
Council members meet once every 4-6 weeks throughout the year to discuss a range of topics and monitor and evaluate polices and legislation affecting children and young people.
Members also consult with children and young people, community groups and government agencies on issues concerning children and young people; and conduct forums, approved by the Minister on issues relevant to children and young people.
Tips for completing your application
Once you start your application you will need to complete it in one go, so you might like to prepare your answers in a word document and then copy and paste them into the application when you are ready. Make sure you answer all questions. The whole application process should take no longer than 10 minutes.
The main questions to prepare for are:
Question: What do you think are the important issues affecting children and young people in NSW? Please explain why you think these issues are important. (As a guide, your answers should be no more than 250 words.)
Question: What life experiences have you had which would assist you in contributing to the Council's work?
Question: Details of any current or past voluntary or community activities you have been involved in.
We'll ask a few questions about you and your background.
Applications close March 14th.
Applications Now Open For Y NSW Youth Parliament
Applications are now open for the YMCA NSW (Y NSW) Youth Parliament: the state's premier youth political empowerment program.
Aimed at young people in years 10, 11 and 12 or equivalent age, Y NSW Youth Parliament provides a platform for young people to have their voices heard through legislative debate and decision making.
Y NSW is seeking representatives from all 93 NSW State Electorates to participate.
Y NSW CEO Susannah Le Bron said it was exciting to be back following the program's suspension in 2020 due to the pandemic.
"COVID-19 has brought the direct impact of political decisions on young people's lives and futures sharply into focus," Mrs Le Bron said.
"There's never been a more important time for young people to stand up and be heard, and the Y is incredibly proud as an organisation to bring these voices directly to the seat of power in NSW."
Youth Parliament consists of an eight-day camp where participants are split in committees and develop policy positions ahead of four days of debate on the floor of NSW Parliament. Following the event, passed bills are formally presented to the NSW Government.
Since its beginning in 2002, approximately six pieces of Y NSW Youth Parliament youth legislation have been passed into NSW Law, including the recent Domestic Violence Disclosure Scheme.
Former NSW Youth Parliament participant, Hamani Tanginoa, encouraged young people across the state to apply.
"Youth Parliament is an amazing opportunity for young people to have their voices heard and get their ideas on the board. If they're looking to do more representation in their community or to get into politics it's a perfect first step to get their name out there," he said.
"It helped me get a spot on the NSW Youth Advisory Council and support from past participants helped me secure the Youth Premier position in 2019. Youth Parliament kept the fire burning, and since then I've been able to continue speaking out on issues young people are facing on TV and in printed media."
Applications are open now and will close March 12 at 5pm.
Young people will be notified of the outcome of their application on March 22 ahead of an online introduction to the program on April 26 and finally, Residential Camp from July 3 to Saturday 10 July.
NSW Youth Week 2021: 16 To 24 April
Youth Week began as a NSW Government initiative in 1989, and has since grown to be a celebration of young people in every state and territory across the country.
It is organised by young people, for young people, in communities across NSW and Australia. Following the success of the NSW Youth Week program, Youth Week became a National event in 2000. National Youth Week is jointly supported by the Australian Government, State and Territory Governments and Local Governments.
National Youth Week is an opportunity for young people to:
share ideas
attend live events
have their voices heard on issues of concern to them
showcase their talents
celebrate their contribution to the community
take part in competitions
have fun!
The NSW Government invites all Local Councils in NSW to jointly fund Youth Week activities in their area.
As part of their funding agreement with the NSW Government, Councils agree to involve young people in all aspects of Youth Week, including the planning, development and management of activities.
Youth Week is managed at a state level by the Youth Week Coordinator (located in the Youth Strategy and Participation Unit, Participation and Inclusion, Department of Family and Community Services) in conjunction with the NSW Youth Week Committee. The Committee is responsible for providing advice on the management and operation of Youth Week in NSW.
Express Yourself Exhibition 2021
The talent and creativity of more than 40 HSC Visual Art students on the Northern Beaches will be on display for the annual Express Yourself exhibition at the Manly Art Gallery & Museum (MAG&M) from February 19th until March 28th 2021.
The winners of the $3,000 Manly Art Gallery & Museum Society Youth Art Award and $5,000 Theo Batten Bequest Youth Art Award will be announced on Friday 19th of February. These two awards are granted annually to students featured in the exhibition.
Artist statements will be displayed alongside the artworks describing the inspirations and influences that informed the works and the students' creative journeys.
Visitors are encouraged to vote for their favourite artwork in the KALOF People's Choice Award which is announced at the end of the exhibition period.
Express Yourself is also part of Art Month Sydney, March 2021.
Exhibition: 19 February - Sunday 28 March 2021, 10am - 4pm daily (excluding Mondays)
Teachers' preview: Friday 19 February, 5 - 6pm. Bookings essential via Council's website
Art Walk and Talk: Saturday 27 February, 3 – 4pm: Artists walk through the exhibition and discuss their works with the curator. Bookings essential via Council's website.
CSIRO Moves Towards Open Access For National Benefit
Research aimed at solving Australia's greatest challenges will be made increasingly accessible as part of a shift towards 'Open Access' models at the national science agency, CSIRO.
The changes represent significant and coordinated steps towards Open Access for a research organisation in Australia, and will see CSIRO lead the way in removing paywalls and enabling unrestricted access to its research in scientific journals, instead of readers paying journals to access CSIRO's published research.
The global shift towards Open Access aims to democratise science by ensuring research is available to everyone, not just those with journal subscriptions.
The 100-year-old organisation has begun the journey towards Open Access, expected to take a number of years, by signing transformative 'read and publish' agreements with publishers including American Institute of Physics, Company of Biologists, Elsevier, Microbiology Society, Royal Society, and Royal Society of Chemistry to publish CSIRO science for readers to access for free – many of which are the first of their kind in Australia.
CSIRO's editorially independent publishing business, CSIRO Publishing, also offers Open Access arrangements, including this month signing a number of agreements with the Council of Australian University Librarians (CAUL) member institutions, as well as with CSIRO itself.
CSIRO Acting Chief Scientist, Dr Sarah Pearce, said CSIRO was removing barriers to access and increasing opportunities for their published research to make a difference in the world.
"At a time when people around the world are turning to science for answers, we're proud to be making more and more of our published research openly available," Dr Pearce said.
"In this way, everyone can read the science themselves and increase the impact of our research
"At the same time, we must maintain the very highest standards of peer review and publishing practices, so finding a viable way to transition the model for journal publishers, like CSIRO Publishing, towards Open Access is exciting.
"We can expand the reach of the outputs of scientific research while ensuring scientific integrity is protected."
CSIRO Chief Information and Data Officer, Brendan Dalton, encouraged other research institutions to join the movement.
"As the national science agency, sharing our research with the world is essential to supporting national and international research excellence and fostering collaboration, so we're proud to have signed a number of transformative agreements already, and look forward to increasing this number over the coming years as contracts come up for renewal," Mr Dalton said.
"Open Access ensures we can solve the greatest challenges by sharing new knowledge across borders, across industries, and across communities to stimulate innovation, deliver social benefits and drive economic prosperity."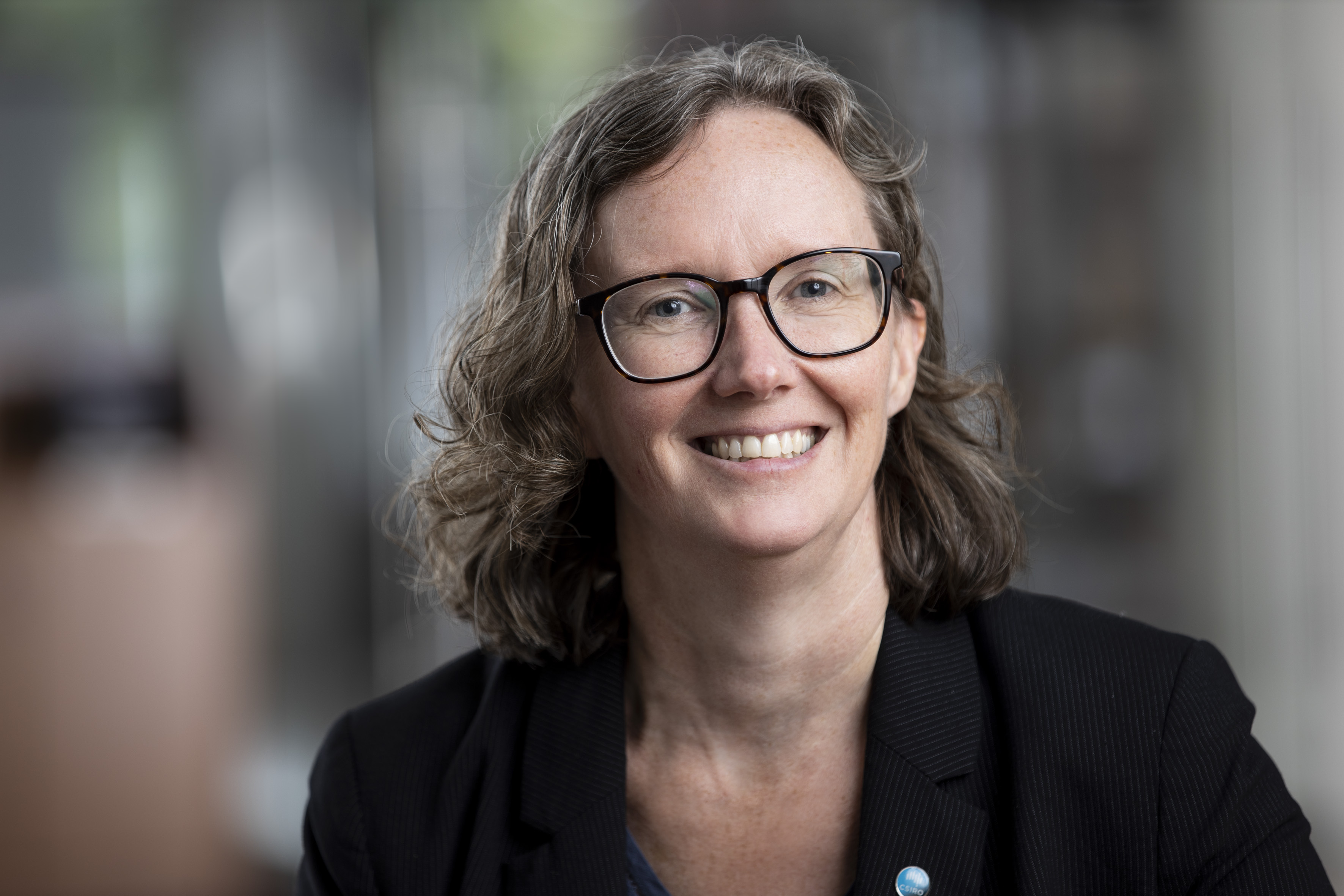 CSIRO's Acting Chief Scientist Dr Sarah Pearce said the national science agency was moving towards Open Access for its published research

Neanderthals Had The Capacity To Perceive And Produce Human Speech
Neanderthals -- the closest ancestor to modern humans -- possessed the ability to perceive and produce human speech, according to a new study published by an international multidisciplinary team of researchers including Binghamton University Associate Professor of Anthropology Rolf Quam and graduate student Alex Velez.
"This is one of the most important studies I have been involved in during my career," said Quam. "The results are solid and clearly show the Neanderthals had the capacity to perceive and produce human speech. This is one of the very few current, ongoing research lines relying on fossil evidence to study the evolution of language, a notoriously tricky subject in anthropology."
The evolution of language, and the linguistic capacities in Neanderthals in particular, is a long-standing question in human evolution.
"For decades, one of the central questions in human evolutionary studies has been whether the human form of communication, spoken language, was also present in any other species of human ancestor, especially the Neanderthals," said coauthor Juan Luis Arsuaga, professor of paleontology at the Universidad Complutense de Madrid and co-director of excavations and research at the Atapuerca archaeological sites in northern Spain. The latest study has reconstructed how Neanderthals heard to draw some inferences about how they may have communicated.
The study relied on high resolution CT scans to create virtual 3D models of the ear structures in Homo sapiens and Neanderthals as well as earlier fossils from the site of Atapuerca that represent ancestors of the Neanderthals. Data collected on the 3D models were entered into a software-based model, developed in the field of auditory bioengineering, to estimate the hearing abilities up to 5 kHz, which encompasses most of the frequency range of modern human speech sounds. Compared with the Atapuerca fossils, the Neanderthals showed slightly better hearing between 4-5 kHz, resembling modern humans more closely.
In addition, the researchers were able to calculate the frequency range of maximum sensitivity, technically known as the occupied bandwidth, in each species. The occupied bandwidth is related to the communication system, such that a wider bandwidth allows for a larger number of easily distinguishable acoustic signals to be used in the oral communication of a species. This, in turn, improves the efficiency of communication, the ability to deliver a clear message in the shortest amount of time. The Neanderthals show a wider bandwidth compared with their ancestors from Atapuerca, more closely resembling modern humans in this feature.
"This really is the key," said Mercedes Conde-Valverde, professor at the Universidad de Alcalá in Spain and lead author of the study. "The presence of similar hearing abilities, particularly the bandwidth, demonstrates that the Neanderthals possessed a communication system that was as complex and efficient as modern human speech."
"One of the other interesting results from the study was the suggestion that Neanderthal speech likely included an increased use of consonants," said Quam. "Most previous studies of Neanderthal speech capacities focused on their ability to produce the main vowels in English spoken language. However, we feel this emphasis is misplaced, since the use of consonants is a way to include more information in the vocal signal and it also separates human speech and language from the communication patterns in nearly all other primates. The fact that our study picked up on this is a really interesting aspect of the research and is a novel suggestion regarding the linguistic capacities in our fossil ancestors."
Thus, Neanderthals had a similar capacity to us to produce the sounds of human speech, and their ear was "tuned" to perceive these frequencies. This change in the auditory capacities in Neanderthals, compared with their ancestors from Atapuerca, parallels archaeological evidence for increasingly complex behavioral patterns, including changes in stone tool technology, domestication of fire and possible symbolic practices. Along these lines, the study provides strong evidence in favor of the coevolution of increasingly complex behaviors and increasing efficiency in vocal communication throughout the course of human evolution.
The team behind the new study has been developing this research line for nearly two decades, and has ongoing collaborations to extend the analyses to additional fossil species. For the moment, however, the new results are exciting.
"These results are particularly gratifying," said Ignacio Martinez, a professor at Universidad de Alcalá in Spain. "We believe, after more than a century of research into this question, that we have provided a conclusive answer to the question of Neanderthal speech capacities."
The study, "Neandertals and modern humans had similar auditory and speech capacities," was published in Nature Ecology and Evolution.
Mercedes Conde-Valverde, Ignacio Martínez, Rolf M. Quam, Manuel Rosa, Alex D. Velez, Carlos Lorenzo, Pilar Jarabo, José María Bermúdez de Castro, Eudald Carbonell, Juan Luis Arsuaga.
Neanderthals and Homo sapiens had similar auditory and speech capacities
. Nature Ecology & Evolution, 2021; DOI:
10.1038/s41559-021-01391-6
Stark Warning: Combating Ecosystem Collapse From The Tropics To The Antarctic
Eminent scientists warn that key ecosystems around Australia and Antarctica are collapsing, and propose a three-step framework to combat irreversible global damage.
Their report, authored by 38 Australian, UK and US scientists from universities and government agencies, is published today in the international journal Global Change Biology. Researchers say I heralds a stark warning for ecosystem collapse worldwide, if action if not taken urgently.
Lead author, Dr Dana Bergstrom from the Australian Antarctic Division, said that the project emerged from a conference inspired by her ecological research in polar environments.
"I was seeing unbelievably rapid, widespread dieback in the alpine tundra of World Heritage-listed Macquarie Island and started wondering if this was happening elsewhere," Dr Bergstrom said.
"With my colleagues from the Australian Antarctic Division and the University of Queensland we organised a national conference and workshop on 'Ecological Surprises and Rapid Collapse of Ecosystems in a Changing World', with support from the Australian Academy of Sciences."
The resulting paper and extensive case studies examine the current state and recent trajectories of 19 marine and terrestrial ecosystems across all Australian states, spanning 58° of latitude from coral reefs to Antarctica. Findings include:
Ecosystem collapse (defined as potentially irreversible change to ecosystem structure, composition and function) is occurring now in 19 case studies. This conclusion is supported by empirical evidence, rather than modelled predictions.
No ecosystems have collapsed across their entire range, but for all case studies there is evidence of local collapse.
The 19 ecosystems include the Great Barrier Reef, mangroves in the Gulf of Carpentaria, the Mediterranean forests and woodlands, the arid zone of central Australia, Shark Bay seagrass beds in Western Australia, Great Southern Reef kelp forests, Gondwanan conifer forests of Tasmania, Mountain Ash forest in Victoria, and moss beds of East Antarctica.
Drivers of ecosystem collapse are pressures from global climate change and regional human impacts, categorised as chronic 'presses' (eg. changes in temperature and precipitation, land clearing) or acute 'pulses' (eg. heatwaves, storms, fires and pollution after storms).
Michael Depledge CBE, Emeritus Professor at the University of Exeter and former Chief Scientific Advisor to the Environment Agency of England and Wales, said the research had particular significance following the UK Government commissioned Dasgupta Review , which recently highlighted the catastrophic economic damage associated with biodiversity loss.
Professor Depledge said: "Our paper is a further wake-up call that shows ecosystems are in varying states of collapse from the tropics to Antarctica. These findings from Australia are a stark warning of what is happening everywhere, and will continue without urgent action. The implications for human health and wellbeing are serious. Fortunately, as we show, by raising awareness, and anticipating risks there is still time to take action to address these changes.
"Our paper will hopefully increase awareness that our ecosystems are collapsing around us. We can already observe the damaging consequences for the health and wellbeing of some communities and anticipate threats to others. Taking stronger action now will avoid heaping further misery on a global population that is already bearing the scars of the global pandemic."
The paper recommends a new '3As' framework to guide decision-making about actions to combat irreversible damage:
Awareness of the importance of the ecosystem and the need for its protection;
Anticipation of the risks from current and future pressures
Action on reducing the pressures to avoid or lessen their impacts
Protecting pencil pines from fire in the Southwest Tasmanian Wilderness World Heritage Area: by mapping vegetation values against fire sensitivity (to identify fire-prone Gondwanan conifer communities), maintaining an area specific awareness of the shifting causation of bushfires (increasing frequency of dry lightning strikes), and developing new action strategies to lessen the pressure of unregulated fire (installing sprinkler systems), conservation managers established and used Awareness and Anticipation to formulate positive Action.




The scientific team concluded that in the near future, even apparently resilient ecosystems are likely to suffer collapse as the intensity and frequency of pressures increase.




"Anticipating and preparing for future change is necessary for most ecosystems, unless we are willing to accept a high risk of loss," Dr Bergstrom said.




"Protecting the iconic ecosystems we have highlighted is not just for the animals and plants that live there. Our economic livelihoods, and therefore ultimately our survival, are intimately connected to the natural world."
Dana M. Bergstrom, Barbara C. Wienecke, John Hoff, Lesley Hughes, David B. Lindenmayer, Tracy D. Ainsworth, Christopher M. Baker, Lucie Bland, David M. J. S. Bowman, Shaun T. Brooks, Josep G. Canadell, Andrew J. Constable, Katherine A. Dafforn, Michael H. Depledge, Catherine R. Dickson, Norman C. Duke, Kate J. Helmstedt, Andrés Holz, Craig R. Johnson, Melodie A. McGeoch, Jessica Melbourne‐Thomas, Rachel Morgain, Emily Nicholson, Suzanne M. Prober, Ben Raymond, Euan G. Ritchie, Sharon A. Robinson, Katinka X. Ruthrof, Samantha A. Setterfield, Carla M. Sgrò, Jonathan S. Stark, Toby Travers, Rowan Trebilco, Delphi F. L. Ward, Glenda M. Wardle, Kristen J. Williams, Phillip J. Zylstra, Justine D. Shaw.
Combating ecosystem collapse from the tropics to the Antarctic.
Global Change Biology, 2021; DOI:
10.1111/gcb.15539
Half A Trillion Corals: Coral Count Prompts Rethink Of Extinction Risks
For the first time, scientists have assessed how many corals there are in the Pacific Ocean -- and evaluated their risk of extinction.

While the answer to "how many coral species are there?" is 'Googleable', until now scientists didn't know how many individual coral colonies there are in the world.
"In the Pacific, we estimate there are roughly half a trillion corals," said the study lead author, Dr Andy Dietzel from the ARC Centre of Excellence for Coral Reef Studies at James Cook University (Coral CoE at JCU).
"This is about the same number of trees in the Amazon, or birds in the world."
The results are crucial for the research and conservation of corals and coral reefs as they decline across the world due to the effects of climate change.
"We need to know the abundance of a species to assess its risk of extinction," Dr Dietzel said. "However, there is very little data on most of Earth's wild animal and plant species -- not just corals."
Dr Dietzel said the eight most common coral species in the region each have a population size greater than the 7.8 billion people on Earth.
The findings suggest that while a local loss of coral can be devastating to coral reefs, the global extinction risk of most coral species is lower than previously estimated.
Extinctions could instead unfold over a much longer timeframe because of the broad geographic ranges and huge population sizes of many coral species.
Co-author Professor Sean Connolly, from Coral CoE at JCU and the Smithsonian Tropical Research Institute, said the study's new analysis of the 80 species considered by the IUCN to have an elevated extinction risk shows that 12 of those species have estimated population sizes of more than one billion colonies.
"As an example, the finger-coral, Porites nigrescens, ranks amongst the ten most abundant species we examined. It's also not considered to be highly susceptible to coral bleaching -- yet it is currently listed by IUCN as vulnerable to global extinction," Prof Connolly said.
Co-author Professor Michael Bode from Coral CoE at JCU and the Queensland University of Technology said, "One third of the rarest species in our analysis -- covering the bottom ten percent of species abundances -- are nonetheless listed by the IUCN as being of Least Concern."
The study measured the population sizes of more than 300 individual coral species on reefs across the Pacific Ocean, from Indonesia to French Polynesia. The scientists used a combination of coral reef habitat maps and counts of coral colonies to estimate species abundances.
Co-author Professor Terry Hughes from Coral CoE at JCU said the study results have major implications for managing and restoring coral reefs.
"We counted an average of 30 corals per square metre of reef habitat. This translates into tens of billions of corals on the Great Barrier Reef -- even after recent losses from climate extremes," Prof Hughes said.
"Coral restoration is not the solution to climate change. You would have to grow about 250 million adult corals to increase coral cover on the Great Barrier Reef by just one percent."
He said the study highlights the opportunity for action to mitigate the threats to reef species -- and well before climate change causes global extinctions -- to make an eventual recovery of reef coral assemblages possible.
"The challenge now is to protect wild populations of corals, because we could never replace more than a tiny percentage of them. Prevention is better than cure," Prof Hughes said.
"Given the huge size of these coral populations, it is very unlikely that they face imminent extinction. There is still time to protect them from anthropogenic heating, but only if we act quickly on reducing greenhouse gas emissions."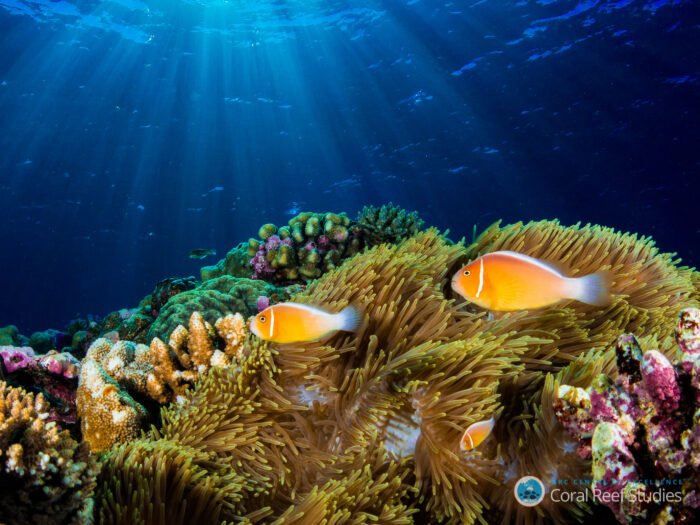 The world-first study measured around half a trillion corals in the Pacific. Image credit of Amphiprion on the drop off: David Williamson.

Andreas Dietzel, Michael Bode, Sean R. Connolly, Terry P. Hughes.
The population sizes and global extinction risk of reef-building coral species at biogeographic scales
. Nature Ecology & Evolution, 2021; DOI:
10.1038/s41559-021-01393-4
Hotter, Drier, CRISPR: Editing For Climate Change
Gene editing technology will play a vital role in climate-proofing future crops to protect global food supplies, according to scientists at The University of Queensland.
Biotechnologist Dr Karen Massel from UQ's Centre for Crop Science has published a review of gene editing technologies such as CRISPR-Cas9 to safeguard food security in farming systems under stress from extreme and variable climate conditions.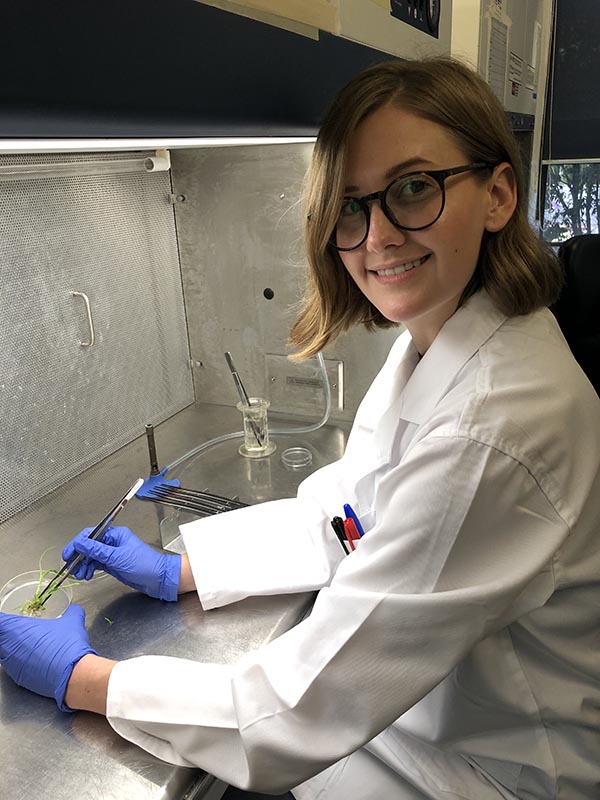 Dr Karen Massel from UQ's Centre for Crop Science

"Farmers have been manipulating the DNA of plants using conventional breeding technologies for millennia, and now with new gene-editing technologies, we can do this with unprecedented safety, precision and speed," Dr Massel said.
"This type of gene editing mimics the way cells repair in nature."
Her review recommended integrating CRISPR-Cas9 genome editing into modern breeding programs for crop improvement in cereals.
Energy-rich cereal crops such as wheat, rice, maize and sorghum provide two-thirds of the world's food energy intake.
"Just 15 plant crops provide 90 per cent of the world's food calories," Dr Massel said.
"It's a race between a changing climate and plant breeders' ability to produce crops with genetic resilience that grow well in adverse conditions and have enriched nutritional qualities.
"The problem is that it takes too long for breeders to detect and make that genetic diversity available to farmers, with a breeding cycle averaging about 15 years for cereal crops.
"Plus CRISPR allows us to do things we can't do through conventional breeding in terms of generating novel diversity and improving breeding for desirable traits."
In proof-of-concept studies, Dr Massel and colleagues at the Queensland Alliance for Agriculture and Food Innovation (QAAFI) applied gene editing technology to sorghum and barley pre-breeding programs.
"In sorghum, we edited the plant's genes to unlock the digestibility level of the available protein and to boost its nutritional value for humans and livestock," she said.
"We've also used gene-editing to modify the canopy architecture and root architecture of both sorghum and barley, to improve water use efficiency."
Dr Massel's research also compared the different genome sequences of cereals -- including wild variants and ancestors of modern cereals -- to differences in crop performance in different climates and under different kinds of stresses.
"Wild varieties of production crops serve as a reservoir of genetic diversity, which is especially valuable when it comes to climate resilience," she said.
"We are looking for genes or gene networks that will improve resilience in adverse growing climates.
"Once a viable gene variant is identified, the trick is to re-create it directly in high-performing cultivated crops without disrupting the delicate balance of genetics related to production traits.
"These kinds of changes can be so subtle that they are indistinguishable from the naturally occurring variants that inspired them."
In 2019, Australia's Office of the Gene Technology Regulator deregulated gene-editing, differentiating it from genetically modified organism (GMO) technology.
Gene edited crops are not yet grown in Australia, but biosecurity and safety risk assessments of the technology are currently being undertaken.
This research is funded by an Australian Research Council Discovery grant with support from the Queensland Department of Agriculture and Fisheries and The University of Queensland.
Karen Massel, Yasmine Lam, Albert C. S. Wong, Lee T. Hickey, Andrew K. Borrell, Ian D. Godwin.
Hotter, drier, CRISPR: the latest edit on climate change.
Theoretical and Applied Genetics, 2021; DOI:
10.1007/s00122-020-03764-0
Retroviruses Are Re-Writing The Koala Genome And Causing Cancer
February 26, 2021: Leibniz Institute for Zoo and Wildlife Research (IZW)
Koalas are facing multiple environmental and health issues which threaten their survival. Along with habitat loss - accelerated by last year's devastating bush fires - domestic dog attacks and road accidents, they suffer from deadly chlamydial infections and extremely high frequency of cancer. Scientists now demonstrate that a retrovirus invading the koala germline explains the high frequency of koala cancer.
The koala retrovirus (KoRV) is a virus which, like other retroviruses such as HIV, inserts itself into the DNA of an infected cell. At some point in the past 50,000 years, KoRV has infected the egg or sperm cells of koalas, leading to offspring that carry the retrovirus in every cell in their body. The entire koala population of Queensland and New South Wales in Australia now carry copies of KoRV in their genome. All animals, including humans, have gone through similar "germ line" infections by retroviruses at some point in their evolutionary history and contain many ancient retroviruses in their genomes. These retroviruses have, over millions of years, mutated into degraded, inactive forms that are no longer harmful to the host. Since in most animal species this process occurred millions of years ago, the immediate health effects on the host at that time are unknown but it has been suspected for some time that the invasion of a genome by a retrovirus may have considerable detrimental health effects. The koala is at a very early stage of this process when the retrovirus is still active and these health effects can be studied.
Since retroviruses can cause cancer, it was thought that there is a link between KoRV and the high frequency of lymphoma, leukemia and other cancers in koalas from northern Australia. To investigate this link, scientists at the Leibniz-IZW sequenced DNA from wild koalas suffering from cancer. This allowed them to accurately detect the number of copies of KoRV in the koala genomes and identify the precise locations where the retrovirus had inserted its DNA. By comparing this information between healthy and tumour tissues in single koalas, and by comparing insertion sites between koala individuals, they found multiple links between KoRV and genes known to be involved in the kind of cancers to which koalas are prone.
"Each koala carries around 80 -- 100 inherited copies of KoRV in its genome. The genomic locations of most of these are not shared between koalas, indicating a rapid expansion and accumulation of KoRV copies in the population. Each time a retrovirus copies and re-inserts itself into the genome, it causes a mutation, potentially disrupting gene expression, which could be detrimental to the host," says Prof Alex Greenwood, Head of Department of Wildlife Diseases at the Leibniz-IZW. This means that by frequently copying itself to new locations in the genome, KoRV is currently conferring a high mutational load on the koala population. Tumour tissues contain many new copies of KoRV, indicating that KoRV is more active in tumour cells. These copies generally were located close to genes associated with cancer. New KoRV insertions in tumour tissues affected the expression of genes in their vicinity. Such changes in gene expression associated with cancer can cause increased cell growth and proliferation, which leads to tumours. Although other factors may also contribute to cancer in koalas, the mutational burden from KoRV likely increases the frequency of cells becoming cancerous and may shorten the time for cancer to develop.
In one koala, a copy of KoRV was found that had incorporated an entire cancer-related gene from the koala genome into its DNA sequence. This greatly increased expression of this gene and most likely caused cancer in this particular koala. If this mutated virus is transmissible, it would be of grave concern for koala conservation efforts. Comparing the genomic location of KoRVs between koalas also suggests that KoRV may predispose related koalas to particular tumours, with koalas sharing KoRV insertions in specific cancer-related genes suffering from similar types of cancer which they can pass on to their offspring. Across all koalas studied, there were "hot spots" in the genome where KoRV frequently inserts itself. These hot spots were also located in proximity to genes associated with cancer. "In summary then, we find multiple links at the genomic level between cancer-related genes and KoRV, revealing ways in which KoRV underlies the high frequency of cancer in koalas," explains Gayle McEwen, scientist at the Leibniz-IZW.
The results highlight the detrimental health consequences that wildlife species can suffer following germline infection by retroviruses. Germline invasions have been repeatedly experienced during vertebrate evolution and have shaped vertebrate genomes, including the lineage leading to modern humans. These were most likely associated with severe detrimental health effects, which must be endured and overcome to ensure species survival. The scientists at the Leibniz-IZW have previously shown that old retroviruses present in the koala genome aid the rapid degradation of KoRV. The koala finds itself in a race to survive the effects of KoRV long enough for the virus to be degraded. Considering the many threats to koalas, it is a race they need to win.
Gayle K. McEwen, David E. Alquezar-Planas, Anisha Dayaram, Amber Gillett, Rachael Tarlinton, Nigel Mongan, Keith J. Chappell, Joerg Henning, Milton Tan, Peter Timms, Paul R. Young, Alfred L. Roca, Alex D. Greenwood.
Retroviral integrations contribute to elevated host cancer rates during germline invasion
. Nature Communications, 2021; 12 (1) DOI:
10.1038/s41467-021-21612-7
Coffee For The Birds: Connecting Bird-Watchers With Shade-Grown Coffee
Since 1970, bird populations in North America have declined by approximately 2.9 billion birds, a loss of more than one in four birds. Factors in this decline include habitat loss and ecosystem degradation from human actions on the landscape.
At the same time, enthusiasm for bird-watching has grown, with more than 45 million recreational participants in the United States alone. Now, researchers are looking into how to mobilise these bird enthusiasts to help limit bird population declines.
Enter bird-friendly coffee.
Bird-friendly coffee is certified organic, but its impact on the environment goes further than that: it is cultivated specifically to maintain bird habitats instead of clearing vegetation that birds and other animals rely on.
Researchers from Virginia Tech's College of Natural Resources and Environment, Cornell University, and Columbia University explored whether bird-friendly coffee is on the radar of bird-watchers: are they drinking it and, if not, why not? The study results are published in the journal People and Nature.
"We know bird-watchers benefit from having healthy, diverse populations of birds, and they tend to be conservation-minded folks," explained Assistant Professor Ashley Dayer of Virginia Tech's Department of Fish and Wildlife Conservation. "My colleagues and I wanted to dig into this key audience to determine their interest in bird-friendly coffee."
Bird-friendly coffee is shade-grown, meaning that it is grown and harvested under the canopy of mature trees, a process that parallels how coffee was historically grown. But with most farms in Central and South America and the Caribbean converting to full-sun operations, crucial bird habitats for migrating and resident bird species are being lost.
"Over recent decades, most of the shade coffee in Latin America has been converted to intensively managed row monocultures devoid of trees or other vegetation," explained Amanda Rodewald, the Garvin Professor and senior director of the Center for Avian Population Studies at the Cornell Lab of Ornithology. "As a result, many birds cannot find suitable habitats and are left with poor prospects of surviving migration and successfully breeding."
Purchasing shade-grown coffee is one of seven simple actions that people can take as a step toward returning bird populations to their previous numbers. "But even simple actions are sometimes not taken by people who you would expect to be on board. Human behavior is complex -- driven by knowledge, attitudes, skills, and many other factors," explained Dayer, an affiliate of the Global Change Center housed in Virginia Tech's Fralin Life Sciences Institute.
The research team surveyed more than 900 coffee-drinking bird-watchers to understand bird-friendly coffee behaviour among bird-watchers.
"One of the most significant constraints to purchasing bird-friendly coffee among those surveyed was a lack of awareness," said Alicia Williams, lead author and former research assistant at the Cornell Lab of Ornithology and Virginia Tech. "This includes limits on understanding what certifications exist, where to buy bird-friendly coffee, and how coffee production impacts bird habitat."
"I was surprised to see that only 9 percent of those surveyed purchased bird-friendly coffee and less than 40 percent were familiar with it," Williams added. "It was also interesting, though not surprising, that a large number of our respondents reported that the flavour or aroma of coffee was an important consideration in their coffee purchases, which could be a useful attribute of bird-friendly coffee to stress going forward."
The next step to increasing awareness about shade-grown coffee and its potential impact on bird populations may include increased advertising for bird-friendly coffee, more availability of bird-friendly coffee, and collaborations between public-facing conservation organizations and coffee distributors.
Alicia Williams, Ashley A. Dayer, J. Nicolas Hernandez‐Aguilera, Tina B. Phillips, Holly Faulkner‐Grant, Miguel I. Gómez, Amanda D. Rodewald.
Tapping birdwatchers to promote bird‐friendly coffee consumption and conserve birds.
People and Nature, 2021; DOI:
10.1002/pan3.10191
Detective Work Inside Plant Cells Finds A Key Piece Of The C4 Photosynthesis Puzzle
An impressive body of evidence published this week reveals the answer to a mystery that has puzzled plant scientists for more than 30 years: the role of the molecule suberin in the leaves of some of our most productive crops. This discovery could be the key to engineering better crops and ensuring future food security.
Highly productive crops such as sugarcane, sorghum and maize belong to the type of plants that use the more efficient C4 photosynthetic pathway to transform water, sunlight and carbon dioxide (CO2) into sugars.
Scientists have known for a long time that one of key factors that makes C4 photosynthesis more efficient is that they have the capacity to enclose CO2 inside a gas tight compartment in the leaf tissue, making it easier for the inefficient photosynthetic enzyme Rubisco to fix carbon. "The big question we haven't been able to answer until now is what makes this compartment gas tight so CO2 can't escape?" says lead author Dr Florence Danila, from the ARC Centre of Excellence for Translational Photosynthesis (CoETP) at the Australian National University (ANU).
"Our research provides several pieces of evidence about the responsibility of suberin on making the leaf cells of C4 plants, gas tight. Suberin forms a layer that keeps CO2 gas inside a layer of cells called the bundle sheath. We have grown mutant plants that don't develop this layer and we have seen the deleterious effect this mutation has in their growth and in their capacity to photosynthesise," says Dr Danila, who works at ANU as part of the international C4 Rice Project, led by Oxford University.
This discovery is the result of many years of work, a bit of serendipity and access to modern techniques that were not available until recently, including faster and cheaper genome mapping, high throughput phenotyping, electron microscopy and gas exchange measures.
"We have known for a long time that suberin is in the bundle sheath cells of the C4 plants leaves. However, we didn't have the experimental evidence to prove its essential role for C4 photosynthesis. Now, for the first time, we have been able to see clearly under the microscope, the anatomical differences between plants with and without suberin. The key element in this discovery is that we found a mutant population of green foxtail millet (Setaria viridis) that didn't have the gene that produces suberin," says CoETP's Deputy Director Professor Susanne von Caemmerer, one of the co-authors of this study.
This elusive mutant population was generated in the International Rice Research Institute (IRRI) by screening hundreds of plants under low CO2 conditions and then selecting those plants that didn't perform well.
"Using high throughput screening, we identified only three mutants with impaired photosynthetic capacity. We sent the seeds to ANU in Canberra and they grew and analysed them using the electron microscope and gas exchange techniques. To our surprise, one of these mutants was the one that lacked suberin, says Dr Rob Coe, who was in charge of the screening process at IRRI.
Centre Director and co-author of the paper Bob Furbank says that "this is a very exciting discovery, one of the last mechanistic pieces of the C4 photosynthesis puzzle, as Hal Hatch, the discoverer of the C4 pathway noted some time ago."
"It shows that science discoveries can take a long time to be solved and that the recipe for eureka moments like this are the collaborative work of several experts combined with modern technologies, plus a pinch of serendipity. It seems that all the stars were aligned this time for us, but it was certainly a hard nut to crack," he says.
Dr Danila says that the team's next steps involve applying their discovery and new developed methodologies to projects like the C4 rice project that aims to convert rice (a C3 photosynthesis crop) into the more productive C4 path.
"We will also focus on another unsolved mystery: the case of a group of grasses which use C4 photosynthesis but don't have suberin," she says.
This research has been funded by the ARC Centre of Excellence for Translational Photosynthesis, which aims to improve the process of photosynthesis to increase the production of major food crops such as sorghum, wheat and rice.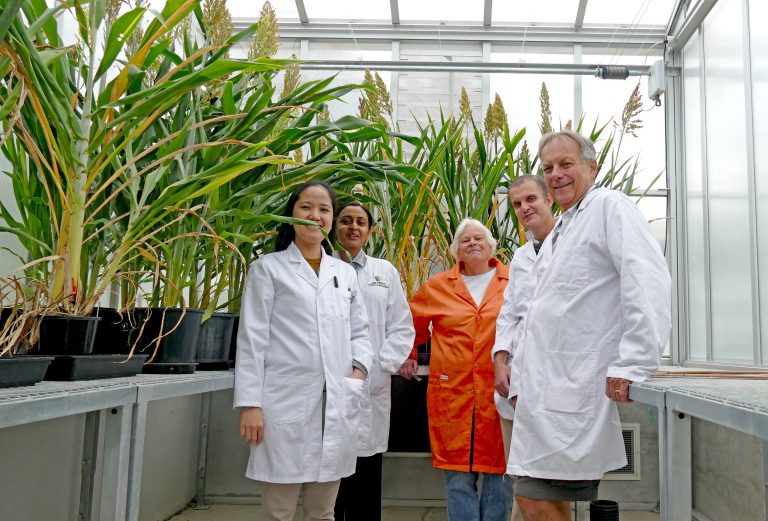 The team at the glasshouses with sorghum plants. l-r Dr Florence Danila, Soumi Bala, Professor Susanne von Caemmerer, Dr Rob Coe and Professor Robert Furbank from the ARC Centre of Excellence for Translational Photosynthesis. Image Credit: Natalia Bateman, CoETP
The research started as part of the C4 Rice Project consortium, which comprises the Academia Sinica, Australian National University, Max Planck Institute of Molecular Plant Physiology, Leibniz Institute of Biochemistry, University of Cambridge, University of Oxford and Washington State University and is funded by a grant from the Bill & Melinda Gates Foundation to the University of Oxford.
Florence R. Danila, Vivek Thakur, Jolly Chatterjee, Soumi Bala, Robert A. Coe, Kelvin Acebron, Robert T. Furbank, Susanne von Caemmerer, William Paul Quick.

Bundle sheath suberisation is required for C4 photosynthesis in a Setaria viridis mutant.

Communications Biology, 2021; 4 (1) DOI: 10.1038/s42003-021-01772-4
Largest Carbon Stores Found In Australian World Heritage Sites
Australia's marine World Heritage Sites are among the world's largest stores of carbon dioxide according to a new report from the United Nations, co-authored by an Edith Cowan University marine science expert.
The UNESCO report found Australia's six marine World Heritage Sites hold 40 per cent of the estimated 5 billion tons of carbon dioxide stored in mangrove, seagrass and tidal marsh ecosystems within UNESCO sites.
The report quantifies the enormous amounts of so-called blue carbon absorbed and stored by those ecosystems across the world's 50 UNESCO marine World Heritage Sites.
Despite covering less than 1 per cent of the world's surface, blue carbon ecosystems are responsible for around half of the carbon dioxide absorbed by the world's oceans while it is estimated they absorb carbon dioxide at a rate about 30 times faster than rainforests.
Australia a 'Blue Carbon' hotspot
Report author and ECU Research Fellow Dr Oscar Serrano said Australia's Great Barrier Reef, Ningaloo Coast and Shark Bay World Heritage areas contained the vast majority of Australia's blue carbon ecosystems.
"We know Australia contains some of the world's largest stores of blue carbon due to the enormous size and diversity of our marine ecosystems," he said.
"However here in Australia and around the world, these ecosystems are under threat from human development and climate change.
"While they're healthy, blue carbon ecosystems are excellent stores of carbon dioxide, but if they are damaged, they can release huge amounts of carbon dioxide stored over millennia back into the atmosphere."
Climate change turns up the heat on seagrass
The UNESCO Report's authors have outlined the potential for the countries including Australia to use the global carbon trading market to fund conservation and restoration efforts at marine World Heritage Sites including here in Australia.
Dr Serrano said both Shark Bay and the Great Barrier Reef ecosystems are at risk due to climate change and human development.
"There are significant opportunities for both the Great Barrier Reef and Shark Bay to be protected and restored to ensure they survive and thrive in the future," he said.
"Australia also has plenty of marine ecosystems in need of protection not contained within a World Heritage Site which are worthy of our attention.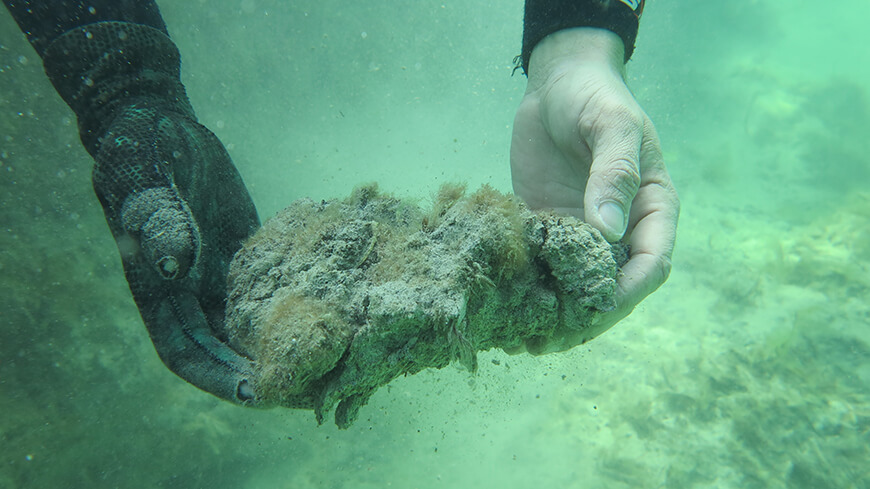 Seagrass at WA's Shark Bay World Heritage area was devastated by a marine heatwave in 2010. ECU image

Money to be made in carbon market
Dr Serrano's previous research has highlighted the millions of dollars in potential conservation and restoration projects of blue carbon ecosystems while also helping Australia and other countries achieve their commitments to the Paris Climate Agreement.
The report was led by Professor Carlos Duarte and a team of collaborators from Australia, Saudi Arabia, Denmark, the United States, Kenya and the United Kingdom.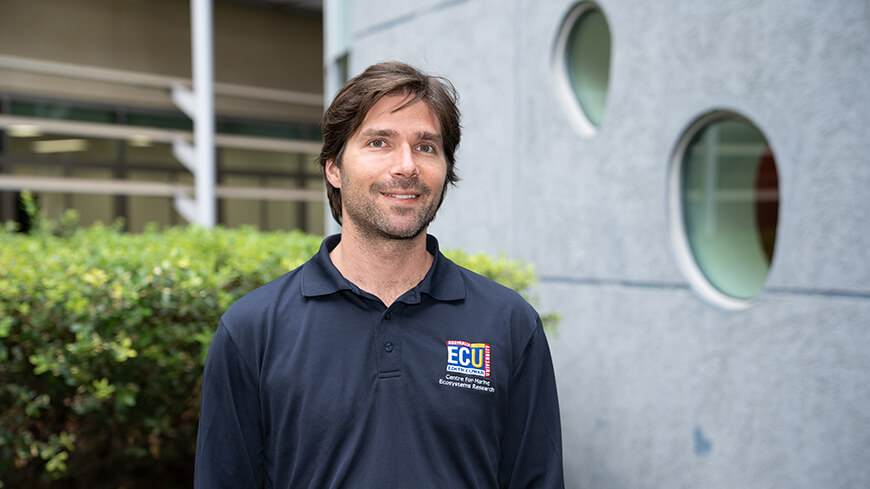 Dr Oscar Serrano from ECU's Centre for Marine Ecosystems Research was a co-author of the UNESCO report. ECU image

The UNESCO Marine World Heritage report is titled '
Custodians of the globes
' blue carbon assets' and can be accessed at the
UNESCO webpage.
Disclaimer: These articles are not intended to provide medical advice, diagnosis or treatment. Views expressed here do not necessarily reflect those of Pittwater Online News or its staff.