inbox and environment news: Issue 476
November 29 - December 5, 2020: Issue 476
Parra'dowee Time
November-December
Goray'murrai—Warm and wet, do not camp near rivers
This season begins with the Great Eel Spirit calling his children to him, and the eels which are ready to mate make their way down the rivers and creeks to the ocean.
It is the time of the blooming of the Kai'arrewan (Acacia binervia) which announces the occurrence of fish in the bays and estuaries.
Acacia binervia, commonly known as the coast myall, is a wattle native to New South Wales and Victoria.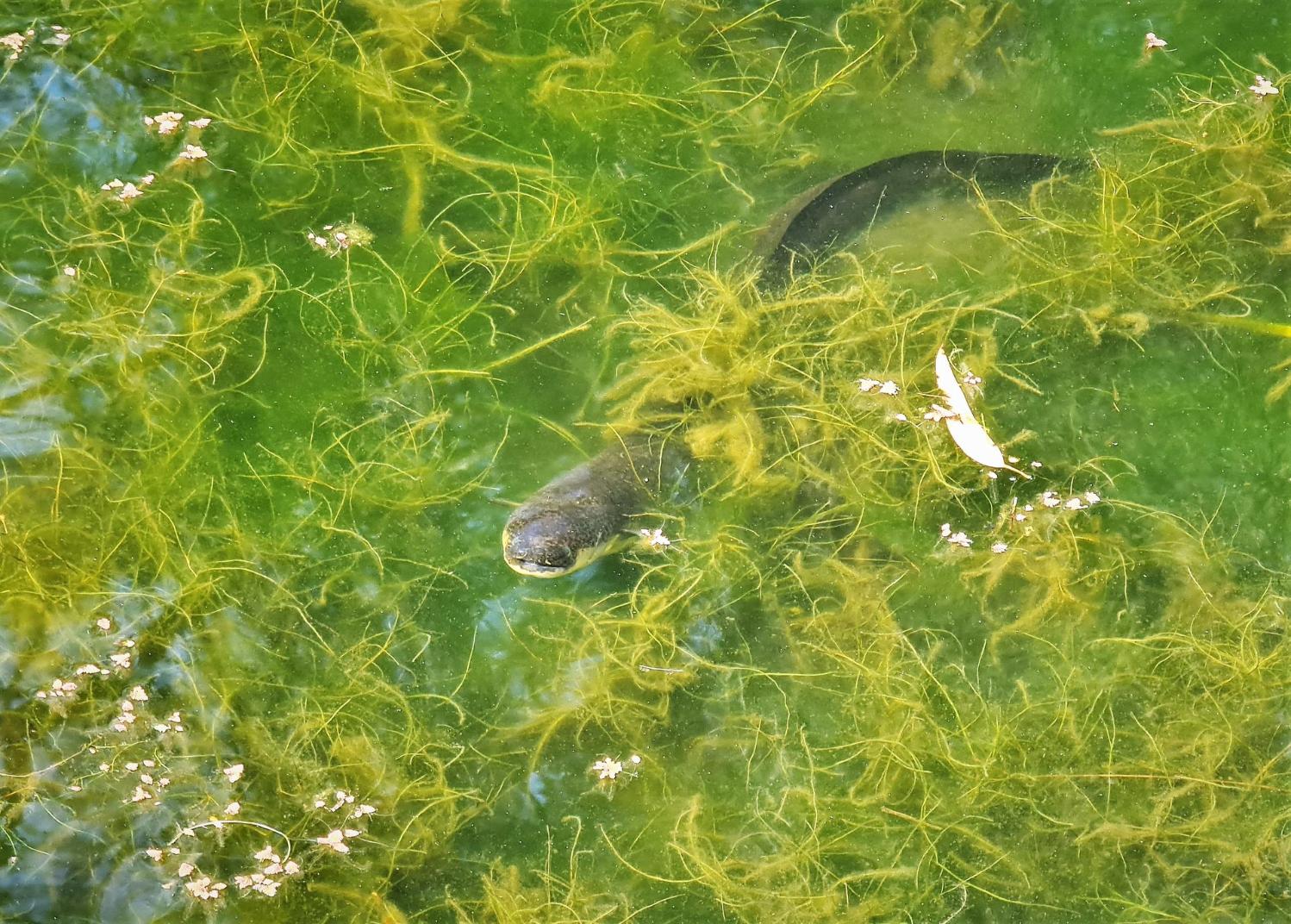 Eel in Warriewood Wetlands, October 2020 - photo by
Joe Mills
Cockatoo: Birds In Our Back Yard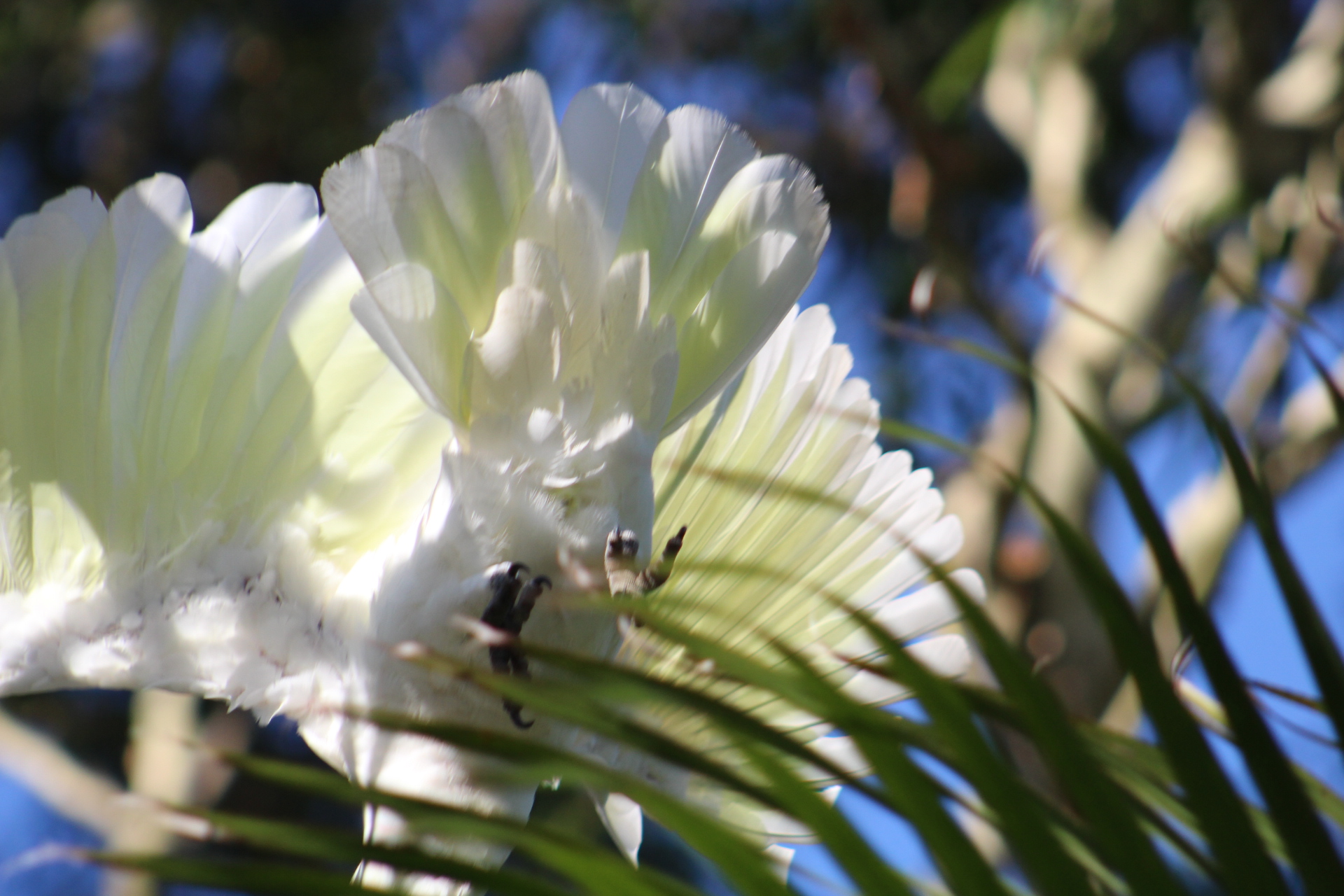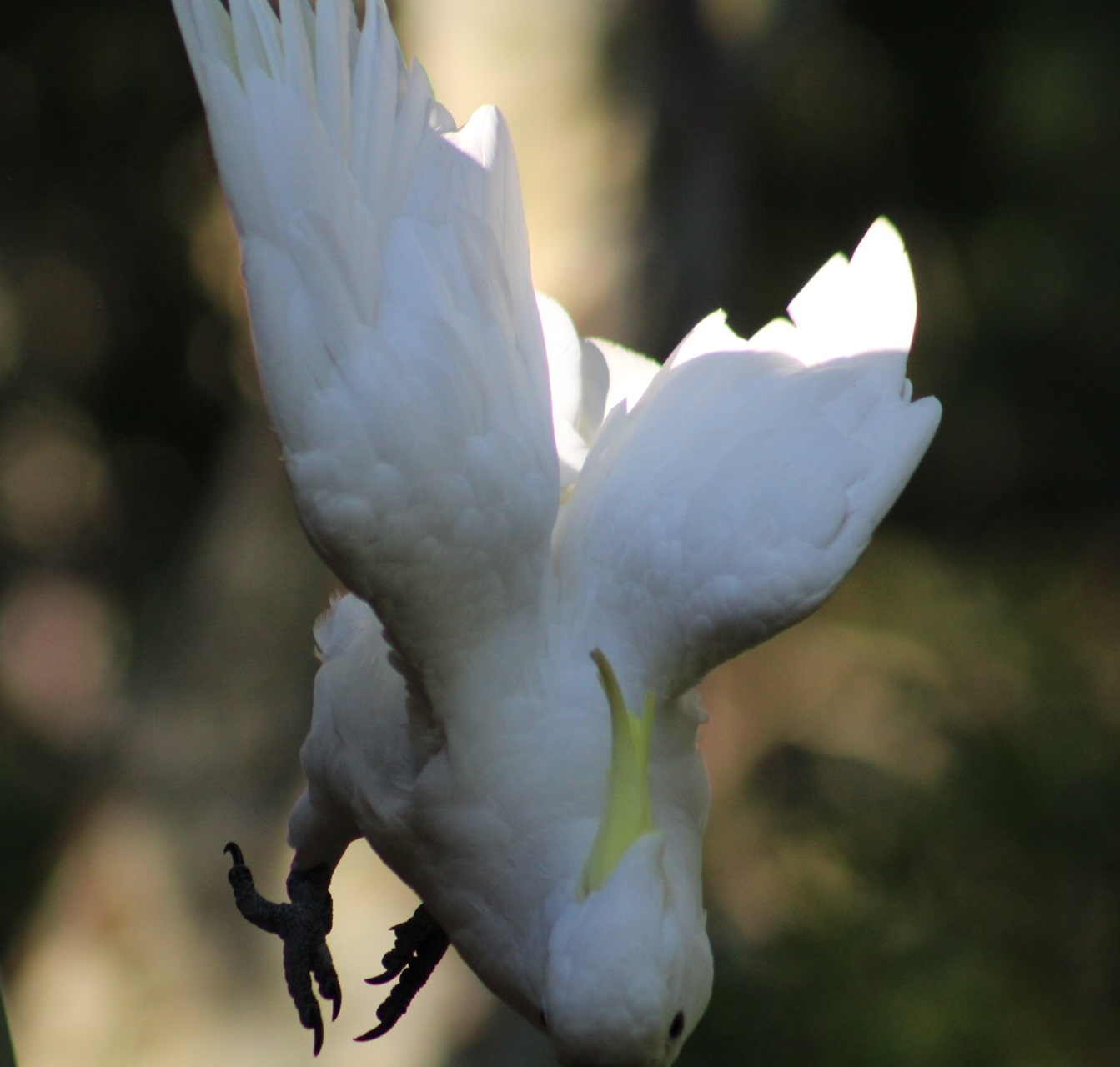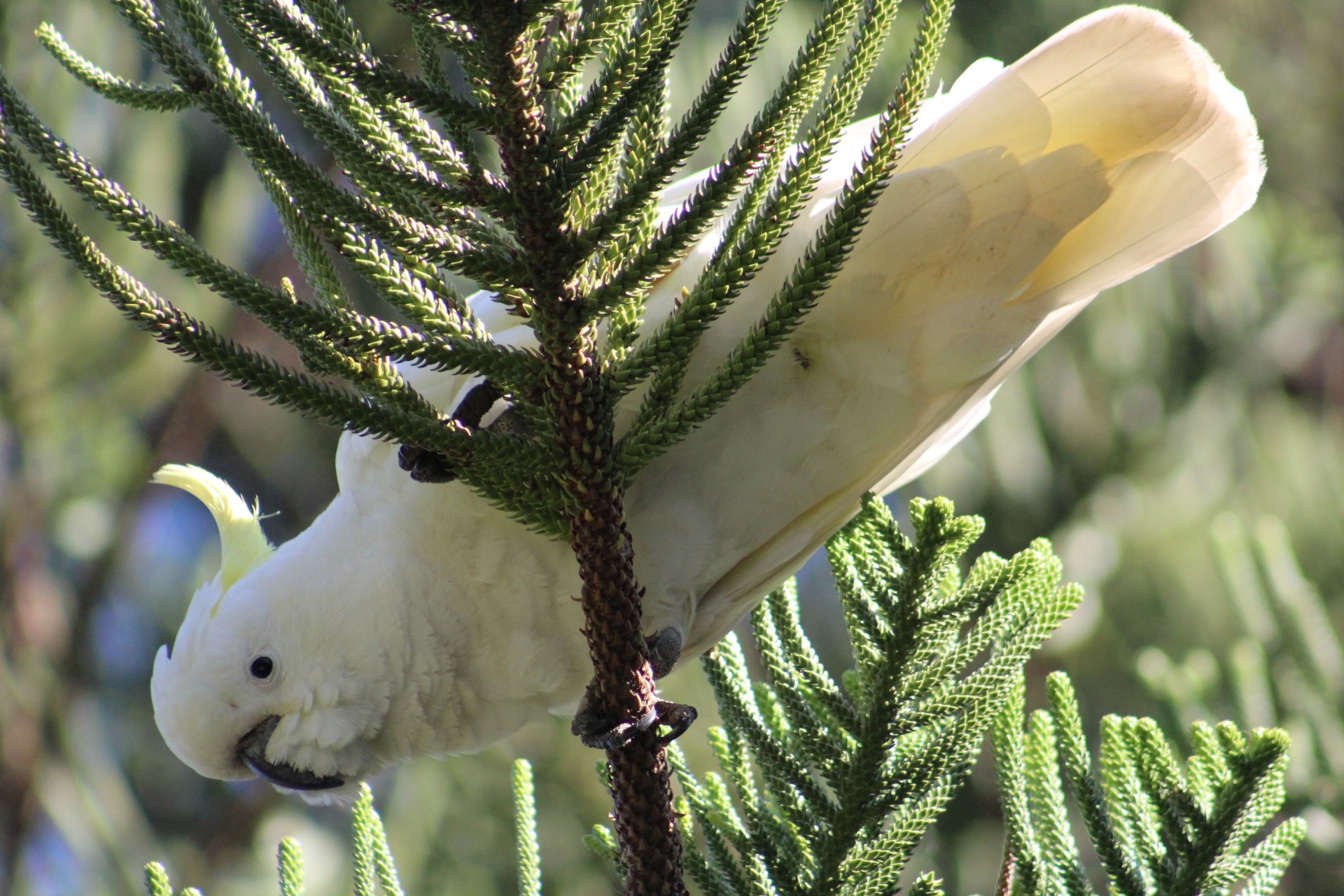 Watch Out On The Pittwater Estuary Water Zones & Beaches: Seals Are About
Residents have filmed and photographed the seals living at Barrenjoey as far south as Rowland Reserve and over at Clareville beach in recent days and ask that people keep an eye out for them and ensure they are kept safe from boat strikes and dogs are kept off the beaches they're not supposed to be on.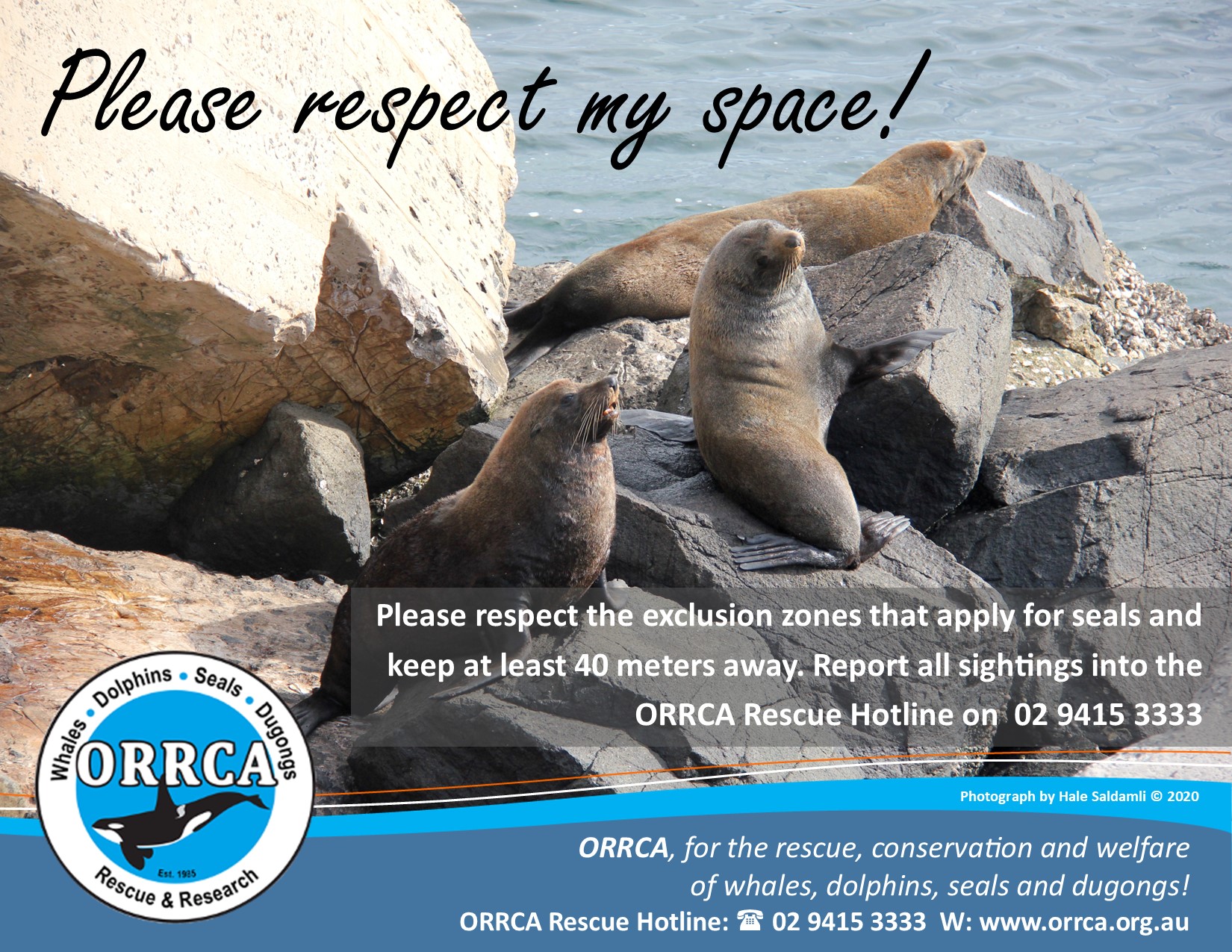 Can You Help Restore Our Environment? R&R Grants Open
If your community or government group could rehabilitate or conserve our natural environment, then apply for Environmental Restoration & Rehabilitation grant of up to $150,000.
NSW Environmental Trust Director Grants Tina Bidese is pleased to announce new program conditions.
"For the first time, all applicants will need to address at least one of these two new immediate priorities for the Environmental Trust: supporting threatened species recovery, and/or addressing climate change impacts on the natural environment – either mitigation or adaptation.
"Also, we're now offering 2 grant streams – for new and experienced grantees – with new applicants eligible for up to $100,000, and experienced applicants for up to $150,000," Ms Bidese said.
Experienced applicants are previous R&R grantees.
Additionally, for the first time this year a small amount of extra funding is available to each successful applicant to cover costs of a media and communications package (up to $4000), project monitoring (up to 10% of the grant value), and financial audit (up to $1000 for non-government and community applicants).
This extra support will help optimise and promote project outcomes, while also injecting money into the broader local community.
Potential project areas could be bush regeneration, weed management, capacity building, signage and educational resources, erosion control, fencing, ecological/cultural burning, formalisation of tracks, habitat creation structures, pest animal management, employment of project staff, revegetation, seed production areas/orchards and threatened species management.
Community organisations must be not-for-profits in order to apply, and could be community groups, incorporated associations, incorporated non-profit organisations, non-commercial cooperatives, companies limited by guarantee or non-government organisations. See
guidelines
for further detail.
Eligible government organisations include state government agencies and/or statutory committees, councils, regional organisations of councils, other local government-controlled organisations and universities (only eligible to apply for funding for projects on their own land).
Bushcare In Pittwater
For further information or to confirm the meeting details for below groups, please contact Council's Bushcare Officer on 9970 1367
BUSHCARE SCHEDULES
Where we work Which day What time
Avalon
Angophora Reserve 3rd Sunday 8:30 - 11:30am
Avalon Dunes 1st Sunday 8:30 - 11:30am
Avalon Golf Course 2nd Wednesday 3 - 5:30pm
Careel Creek 4th Saturday 8:30 - 11:30am
Toongari Reserve 3rd Saturday 9 - 12noon (8 - 11am in summer)
Bangalley Headland 2nd Sunday 9 to 12noon
Bayview
Winnererremy Bay 4th Sunday 9 to 12noon
Bilgola
North Bilgola Beach 3rd Monday 9 - 12noon
Algona Reserve 1st Saturday 9 - 12noon
Plateau Park 1st Friday 8:30 - 11:30am
Church Point
Browns Bay Reserve 1st Tuesday 9 - 12noon
McCarrs Creek Reserve Contact Bushcare Officer To be confirmed
Clareville
Old Wharf Reserve 3rd Saturday 8 - 11am
Elanora
Kundibah Reserve 4th Sunday 8:30 - 11:30am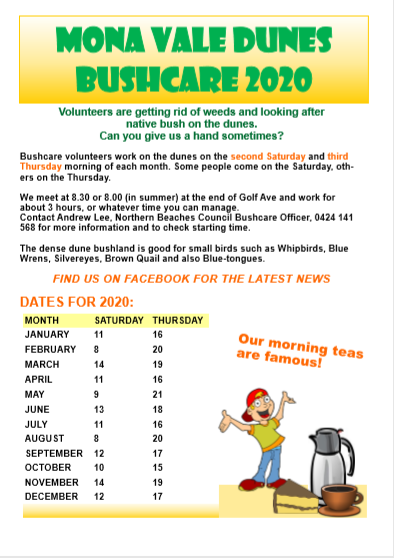 Mona Vale
Mona Vale Beach Basin 1st Saturday 8 - 11am
Mona Vale Dunes 2nd Saturday +3rd Thursday 8:30 - 11:30am
Newport
Bungan Beach 4th Sunday 9 - 12noon
Crescent Reserve 3rd Sunday 9 - 12noon
North Newport Beach 4th Saturday 8:30 - 11:30am
Porter Reserve 2nd Saturday 8 - 11am
North Narrabeen
Irrawong Reserve 2nd Saturday 2 - 5pm
Palm Beach
North Palm Beach Dunes 3rd Saturday 9 - 12noon
Scotland Island
Catherine Park 2nd Sunday 10 - 12:30pm
Elizabeth Park 1st Saturday 9 - 12noon
Pathilda Reserve 3rd Saturday 9 - 12noon
Warriewood
Warriewood Wetlands 1st Sunday 8:30 - 11:30am
Whale Beach
Norma Park 1st Friday 9 - 12noon
Western Foreshores
Coopers Point, Elvina Bay 2nd Sunday 10 - 1pm
Rocky Point, Elvina Bay 1st Monday 9 - 12noon

Gardens And Environment Groups And Organisations In Pittwater
Grants To Fund Innovative Re-Use And Recycling Projects
The NSW Environment Protection Authority (EPA) is calling for innovative and new projects looking for ways to re-use discarded materials to make new products or for new uses, and for construction projects that want to re-use materials like construction waste, glass or plastic, to apply for new grants to help create a circular economy.
New intakes for the EPA's Circulate and Civil Construction Market Programs are now open and aiming to divert valuable materials from landfill for re-use, recycling and industrial ecology projects.
The grant funding helps organisations including businesses, councils, not-for-profits, waste service providers and industry bodies, among others, design projects that promote the circular economy, instead of a disposable culture.
EPA Director Circular Economy Programs Kathy Giunta said these programs will provide grant funding to support industry to respond to the decision by the Council of Australian Governments (COAG) this year to ban the export of certain wastes that have not been processed into value-added material.
"One of the ways to mitigate the effects of China's National Sword policy and to prepare NSW for the waste export ban is to invest in projects that demonstrate innovative uses of recyclables," Ms Giunta said.
"The Circulate Program provides grants of up to $150,000 for innovative, commercially-oriented industrial ecology projects. Circulate supports projects that will recover materials that would otherwise be sent to landfill, and to instead use them as feedstock for other commercial, industrial or construction processes.
"The Civil Construction Market Program provides grants of up to $250,000 for civil construction projects that re-use construction and demolition waste or recyclables from households and businesses such as glass, plastic and paper."
Previous projects in the Circulate Program include Cross Connections' Plastic Police, which supplied soft plastics to the Downer Group's Reconophalt project, the first road surfacing material in Australia to contain high recycled content from waste streams, also including glass and toner, which would otherwise be bound for landfill or stockpiled.
Previous projects in the Civil Construction Market Program include supporting Lendlease's use of recycled glass from Lismore Council in pavement concrete on three trial sites as part of the Woolgoolga to Ballina Pacific Highway Upgrade.
Applications will be open until Friday 12 February 2021.
For details of the grants and how to apply, visit epa.nsw.gov.au/circulate and epa.nsw.gov.au/working-together/grants/business-recycling/civil-construction-market-program-grants
ICAC Recommends Changes To Government Water Management In NSW After Years Of Focus On Irrigation Industry Interests
Friday 27 November 2020
The NSW Independent Commission Against Corruption (ICAC) has made 15 recommendations to the NSW Government to improve the management of the state's water resources, after the undermining of the governing legislation's priorities over the past decade by the responsible department's repeated tendency to adopt an approach that was unduly focused on the interests of the irrigation industry.
In a report released today, Investigation into complaints of corruption in the management of water in NSW and systemic non-compliance with the Water Management Act 2000, the ICAC examined multiple allegations, over almost a decade, in two related investigations (Operation Avon and Operation Mezzo), concerning complaints of corruption involving the management of water, particularly in the Barwon-Darling area of the Murray-Darling Basin. Ultimately the Commission was not satisfied in relation to any of the matters it investigated that the evidence established that any person had engaged in corrupt conduct for the purposes of the Independent Commission Against Corruption Act 1988.
However, it did form an opinion that in many of the matters it investigated the evidence established that certain decisions and approaches taken by the NSW Government department with responsibility for water management over the last decade were inconsistent with the object, principles and duties of the Water Management Act 2000 (WMA) and failed to give effect to legislated priorities for water sharing.
The report notes that at a policy level, the investigation found that the development and implementation of the 2012 Barwon-Darling Water Sharing Plan represented a failure to adhere to the priorities set out in the WMA.
Specific failures in the administrative arrangements concerning water regulation and compliance also created an atmosphere that was overly favourable to irrigators. This was largely due to chronic underfunding, organisational dysfunction and a lack of commitment to compliance.
More generally, the irrigator focus of the Department of Primary Industries – Water (DPI-W) was entrenched in its approach towards stakeholder consultation, which focused on the irrigation industry, while restricting information available to other stakeholders, such as environmental agencies. As a result, the policy-making process became vulnerable to improper favouritism, as environmental perspectives were sidelined from policy discussions.
The Commission has made 15 recommendations to address these issues and to promote the integrity and good repute of public administration in relation to water management. Specifically, the recommendations concern the undue focus on irrigators' interests within water agencies and deal with the:
lengthy history of failure in giving proper and full effect to the objects, principles and duties of the WMA, and its priorities for water sharing
failure to fully implement water sharing plans and ensure they are audited
need to fund independent scientific audits to determine the ecological health of rivers
lack of transparency, balance and fairness in consultation processes undertaken by water agencies in relation to external stakeholders
sidelining of public officials undertaking environmental roles within the NSW Government
control weaknesses in the classification and handling of confidential and sensitive information
flaws in the recruitment procedures used to engage a director of intergovernmental strategic stakeholder relations at DPI-W
regulatory failures in the state's water market
lack of transparency and accountability in water account information.
The Commission is not of the opinion that consideration should be given to obtaining the advice of the Director of Public Prosecutions with respect to the prosecution of any individual.
The ICAC determined that it was not in the public interest to conduct a public inquiry in this matter. Instead, the Commission was satisfied that the matters investigated could be satisfactorily addressed by way of a public report pursuant to section 74(1) of the ICAC Act.
In making that determination, the Commission had regard to the following considerations:
the Commission obtained and reviewed a significant amount of cogent evidence in the course of the investigation that indicated the possibility of corrupt conduct
careful review of this evidence and of the submissions received from affected persons led to the conclusion that no corrupt conduct findings could be made
a public inquiry would only duplicate the evidence already obtained and would not materially assist the investigation
a public inquiry would risk undue prejudice to peoples' reputations, given the Commission's findings in relation to the majority of the allegations investigated
a public inquiry would involve an unnecessary use of Commission resources.
Download the report, Investigation into complaints of corruption in the management of water in NSW and systemic non-compliance with the Water Management Act 2000
Basin Plan Delays Are Killing Our Rivers
November 26, 2020
New Queensland and ACT water ministers must hold firm against NSW and Victorian attempts to delay water recovery at tomorrow's Murray-Darling Basin Ministerial Council meeting Conservationists have stated this week.
"NSW continues to drag its feet on proper measurement, metering and monitoring of irrigation in the northern basin, while downstream communities, traditional owners and native fish continue to suffer," Nature Conservation Council Chief Executive Chris Gambian said.
"There are too many straws in the glass. The river ecosystems simply cannot sustain increasing extraction."
Mr Gambian said regulation of floodplain harvesting in NSW must ensure environmental impacts of diversion works are assessed.
"If water cannot get to rivers, or too much water is taken from rivers, downstream communities will suffer. Rivers die from the bottom up," he said.
"Minco must decide whether NSW floodplain harvesting licences will exceed statutory limits in the Basin Plan. Licensing water that doesn't exist will only exacerbate the problems with the Basin Plan.
"Environmental 'offsets' of projects like the Menindee Lakes water-saving project will not deliver real water savings and will kill the largest living wetland in the middle of the Murray-Darling Basin, contravening several international conventions.
"Minco ministers must put more emphasis on preservation of ecosystems under threat of changing climate and unbridled growth in extraction.
"We are facing extinction level events across multiple species and unless we support our lifeblood, keep our rivers healthy, we will create a basin which no longer supports life.
"We also have a duty to protect our environment for all our futures. We will be watching very closely and hoping the Ministers choose action, not more delays."
100 Experts To Shape Design Across NSW
November 26, 2020
A panel of 100 leading design experts will be charged with improving the quality of the built environment across NSW.
Minister for Planning and Public Spaces Rob Stokes said the new State Design Review Panel pool has been appointed to provide independent expert advice on State Significant development and infrastructure projects and precincts.
"Iconic buildings and structures like the Sydney Opera House and Harbour Bridge put Sydney on the map and it's so important that we maintain design excellence with our new projects," Mr Stokes said.
"The new State Design Review Panel will build on the great work of the pilot program launched in 2018, which guided the development of more than 100 public and private projects worth almost $9 billion.
"A survey of participants in the pilot program found the Panel provided greater certainty, stronger design outcomes and in many cases sped up the process. This panel, alongside the soon-to-be-released Design and Place SEPP, will ensure strong design principles are considered every step of the way.
"NSW residents will also be relieved to note that the Treasurer Dom Perrottet has not been selected for the Design Review Panel."
NSW Government Architect Abbie Galvin said the expanded panel will play a vital role in shaping the design of the State at a critical time.
"The unprecedented investment in infrastructure and the Government's commitment to create greener places and great public spaces create an exciting climate for panel members to play a role," Ms Galvin said.
"It's fantastic to see such a diverse panel with a wide range of skills and expertise, including six Aboriginal design and cultural experts who will help ensure Aboriginal culture and heritage are integral to the design of places in NSW."
The panel is made up of 88 independent members with expertise across a range of areas including architecture, landscape architecture, urban design, Aboriginal and European heritage and sustainability, and 12 State Government design champions.
For more information visit www.governmentarchitect.nsw.gov.au
Battle To Save The Pilliga Is Not Over Yet
November 25, 2020
Conservation groups have vowed to continue the campaign to stop the Narrabri gas project despoiling the largest temperate forest in NSW.
Federal Environment Minister Sussan Ley yesterday approved the project that will convert the Pilliga into an industrial gas field.
Nature Conservation Chief Executive Chris Gambian said: "This is a terrible project at a terrible time. It will cause carbon emissions in a world that urgently needs to decarbonise.
"It will also wreck the rare and precious Pilliga forest and the farms around it.
"The Federal Government's approval is short sighted and opportunistic at a time when we desperately need thoughtful leadership."
Santos proposes to sink 850 coal-seam gas wells in the Pilliga forest and surrounding farmland despite significant environmental risks and more than 20,000 public submissions in opposition to the project.
"The Pilliga is the largest temperate forest we have left in the state and is home to many threatened plants and animals," Mr Gambian said.
"Turning this priceless wilderness into an industrial gas field will poison groundwater, carve up the forest with roads and pipelines, endanger koalas and other threatened species, and increase the risk of wildfires.
"It will also release millions of tonnes of potent climate pollution during mining and when the gas is finally burned.
"More than 23,000 people have already made submissions opposing this project. It has virtually no public support and we will not rest until it is stopped.
"It is hard to think of a more iconic environmental battle in our times than the campaign to protect the Pilliga."
Narrabri Precinct Investigation
November 24, 2020
The NSW Government has today released a strategic statement outlining its ongoing support for the domestic gas industry, as a driver of new jobs and industry opportunities in regional NSW.
The release of the Strategic Opportunities for Gas in Regional NSW statement coincides with the government's commitment to investigate a potential Narrabri Special Activation Precinct (SAP), which would streamline planning processes, create new jobs and fuel regional economic development.
Deputy Premier John Barilaro said with the recent Independent Planning Commission's approval of the Narrabri Gas Project and investment around the Narrabri Inland Port, now is the right time to investigate a Narrabri precinct.
"Today we are releasing the NSW Government's statement of support for the future growth of the gas industry, backing investments like the Narrabri Gas Project that will provide a $3.6 billion economic boost and create around 1500 new jobs," Mr Barilaro said.
"This gas project opens up a wide range of industry growth opportunities in manufacturing everything from plastics to fertiliser and construction materials.
"This is great news for the local economy, and it is why the government will now start investigating a potential Special Activation Precinct in Narrabri.
"We want to create a thriving energy hub in Narrabri focused on value-added production and manufacturing to power long-term job opportunities across the region."
The NSW Government will work closely with Narrabri Shire Council and local stakeholders on its investigations into a potential Narrabri precinct.
Narrabri Shire Council Mayor, Cr Ron Campbell, said the Narrabri Gas Project gives the potential Narrabri precinct a clear point of difference.
"This commitment is a great win for our region – a Special Activation Precinct would give potential investors confidence to commit to Narrabri and be innovative with the opportunities available here to do business with the world," Cr Campbell said.
The NSW Government's Strategic Opportunities for Gas in Regional NSW statement outlines the government's support for the domestic gas industry, with a comprehensive Future of Gas Strategy to be delivered in 2021.
Find out more about the Gas statement and SAP
More Foreign Workers Approved As First Flight Arrives From Fiji
November 25, 2020
The NSW Government has provided approval for a further 160 critical workers to arrive from either the Soloman Islands, Tonga or Vanuatu to assist the labour-intensive tomato industry, Minister for Agriculture Adam Marshall announced today.
The 160 workers are in addition to the 350 skilled workers announced last month to help fill a labour shortage in the State's abattoirs.
Mr Marshall said the NSW Government was doing everything it could to help facilitate the arrival of foreign workers to minimise supply chain disruption caused by labour shortages due to COVID-19 international travel restrictions.
"The first group of foreign workers arrives today from Fiji and will immediately enter strict hotel quarantine," Mr Marshall said.
"Once they have completed quarantine, they will be able to travel to our regional centres and take up their roles in our abattoirs.
"As we come into the festive season, we know there will be strong demand for fantastic NSW meats.
"By helping to facilitate the arrival of these foreign workers, we are helping to take pressure off the supply chain to make sure everyone can enjoy a Christmas roast.
"Similarly, once Commonwealth approval is secured, the extra 160 foreign workers will be able to give us a hand to harvest our tomato crop.
"The tomato industry is worth more than $50 million to the State's economy, so by providing support to the sector we also give also our rural communities that rely on its success a boost.
"We will continue to work hand in glove with the agriculture sector to explore other opportunities," Mr Marshall said.
The facilitation of foreign workers is in addition to implementing the National Agricultural Workers' Code and launching the Help Harvest NSW portal to connect domestic labour supply with demand.
The charter flights and quarantine arrangements are funded by industry.
Fishers Given Greater Input Into Harvest Strategies
November 24, 2020
The State's fishing industries will benefit from greater certainty and transparency in fisheries management decisions, with the NSW Government today launching a draft policy and guidelines to steer the development of harvest strategies.
Minister for Agriculture Adam Marshall today encouraged commercial fishers, industry members and stakeholders to review and provide their feedback on the draft policy and guidelines.
"The NSW Government wants to work in direct partnership with the fishing industry to provide commercial, recreational and Aboriginal fishers what they need to be sustainable and profitable into the future," Mr Marshall said.
"In June this year I announced the NSW Government would provide fishers greater certainty and transparency in fisheries management decisions, through the development of tailored harvest strategies, and today is the first step towards that.
"This is a critical part in the development of tailored harvest strategies for each fishery, and for giving all stakeholders a clear understanding of how, when and why fisheries management decisions are made.
"This approach is world's best-practice, and I'm pleased to see it jointly driven and adopted by the industry and government in partnership for the benefit of our commercial fishers, consumers of NSW seafood and the wider community."
The NSW Department of Primary Industries (DPI) has developed the draft policy and guidelines, supported by the Ministerial Fisheries Advisory Council, NSW CommFish, RecFishNSW and the Aboriginal Fisheries Advisory Council.
Harvest strategies will be drafted by working groups comprised of an independent chair, independent scientist and independent economist, along with representatives from the commercial, recreational and Aboriginal fishing sectors, as well as DPI.
Working groups for the Trawl Whiting and Rock Lobster fisheries have already been established.
Harvest strategies are a key deliverable under the NSW Marine Estate Management Strategy 2018-2028.
The draft policy and guidelines are available for review on the NSW DPI website.
Tick Population Booming In Our Area
Residents from Terrey Hills and Belrose to Narrabeen and Palm Beach report a high number of ticks are still present in the landscape. Local Veterinarians are stating there has not been the usual break from ticks so far and each day they're still getting cases, especially in treating family dogs.
To help protect yourself and your family, you should:
Use a chemical repellent with DEET, permethrin or picaridin.
Wear light-colored protective clothing.
Tuck pant legs into socks.
Avoid tick-infested areas.
Check yourself, your children, and your pets daily for ticks and carefully remove any ticks using a freezing agent.
If you have a reaction, contact your GP for advice.
Shorebird Identification Booklet
The Migratory Shorebird Program has just released the third edition of its hugely popular Shorebird Identification Booklet. The team has thoroughly revised and updated this pocket-sized companion for all shorebird counters and interested birders, with lots of useful information on our most common shorebirds, key identification features, sighting distribution maps and short articles on some of BirdLife's shorebird activities.
The booklet can be downloaded here in PDF file format: http://www.birdlife.org.au/documents/Shorebird_ID_Booklet_V3.pdf
Paper copies can be ordered as well, see http://www.birdlife.org.au/projects/shorebirds-2020/counter-resources for details.
Download BirdLife Australia's children's education kit to help them learn more about our wading birdlife
Shorebirds are a group of wading birds that can be found feeding on swamps, tidal mudflats, estuaries, beaches and open country. For many people, shorebirds are just those brown birds feeding a long way out on the mud but they are actually a remarkably diverse collection of birds including stilts, sandpipers, snipe, curlews, godwits, plovers and oystercatchers. Each species is superbly adapted to suit its preferred habitat. The Red-necked Stint is as small as a sparrow, with relatively short legs and bill that it pecks food from the surface of the mud with, whereas the Eastern Curlew is over two feet long with a exceptionally long legs and a massively curved beak that it thrusts deep down into the mud to pull out crabs, worms and other creatures hidden below the surface.
Some shorebirds are fairly drab in plumage, especially when they are visiting Australia in their non-breeding season, but when they migrate to their Arctic nesting grounds, they develop a vibrant flush of bright colours to attract a mate. We have 37 types of shorebirds that annually migrate to Australia on some of the most lengthy and arduous journeys in the animal kingdom, but there are also 18 shorebirds that call Australia home all year round.
What all our shorebirds have in common—be they large or small, seasoned traveller or homebody, brightly coloured or in muted tones—is that each species needs adequate safe areas where they can successfully feed and breed.
The National Shorebird Monitoring Program is managed and supported by BirdLife Australia.

This project is supported by Glenelg Hopkins Catchment Management Authority and Hunter Local Land Services through funding from the Australian Government's National Landcare Program. Funding from Helen Macpherson Smith Trust and Port Phillip Bay Fund is acknowledged.
The National Shorebird Monitoring Program is made possible with the help of over 1,600 volunteers working in coastal and inland habitats all over Australia.
The National Shorebird Monitoring program (started as the Shorebirds 2020 project initiated to re-invigorate monitoring around Australia) is raising awareness of how incredible shorebirds are, and actively engaging the community to participate in gathering information needed to conserve shorebirds.
In the short term, the destruction of tidal ecosystems will need to be stopped, and our program is designed to strengthen the case for protecting these important habitats.
In the long term, there will be a need to mitigate against the likely effects of climate change on a species that travels across the entire range of latitudes where impacts are likely.
The identification and protection of critical areas for shorebirds will need to continue in order to guard against the potential threats associated with habitats in close proximity to nearly half the human population.
Here in Australia, the place where these birds grow up and spend most of their lives, continued monitoring is necessary to inform the best management practice to maintain shorebird populations.
BirdLife Australia believe that we can help secure a brighter future for these remarkable birds by educating stakeholders, gathering information on how and why shorebird populations are changing, and working to grow the community of people who care about shorebirds.

To find out more visit: http://www.birdlife.org.au/projects/shorebirds-2020/shorebirds-2020-program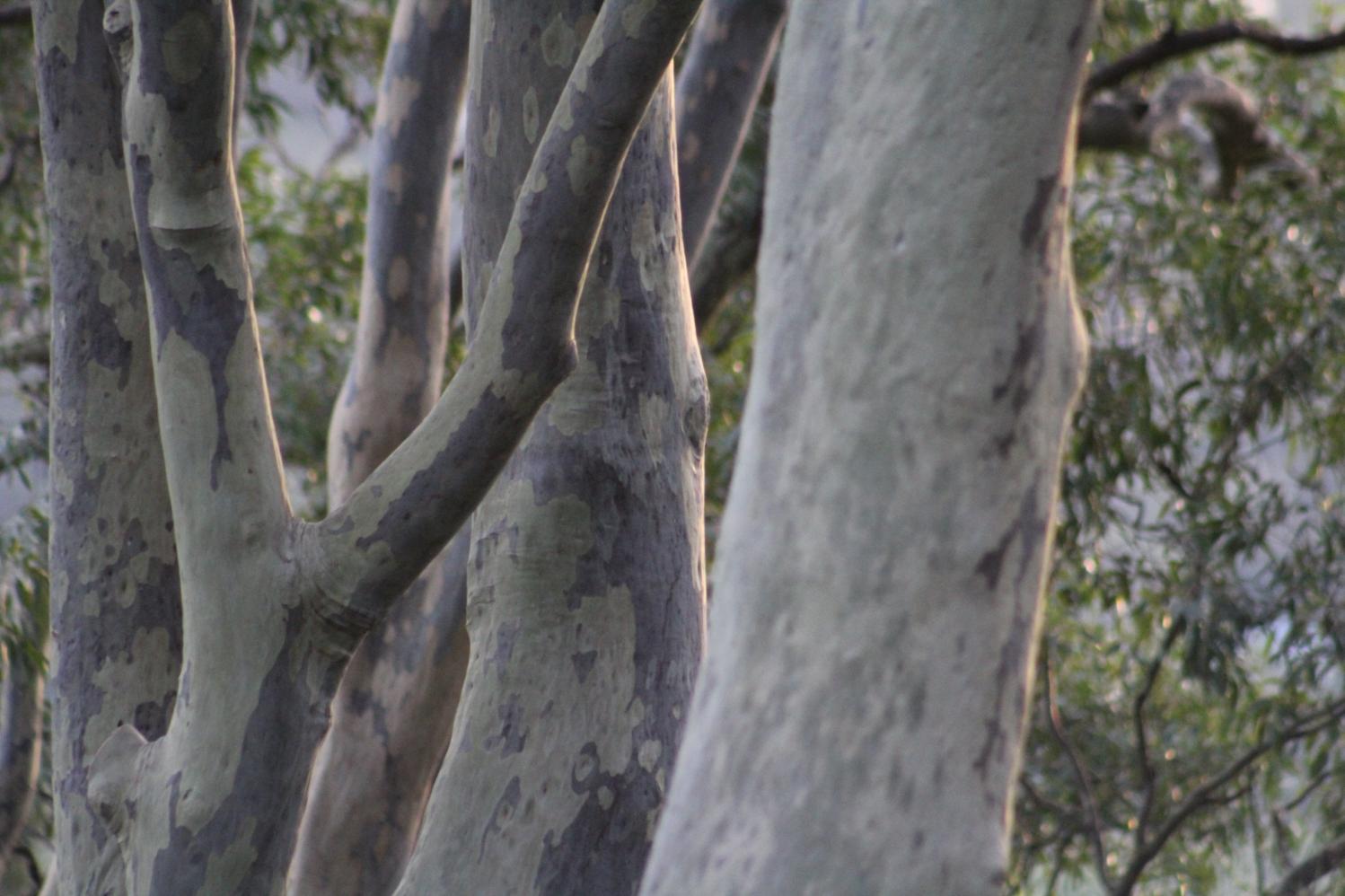 Aussie Bread Tags Collection Points
Collecting bread tags enables us to provide wheelchairs that change the life of disabled people in need, as well as keeping the tags out of landfill to help to preserve the environment.
Bread Tags for Wheelchairs was started in South Africa in 2006 by Mary Honeybun. It is a community program where individuals and organisations collect bread tags, which are sold to recyclers. The money raised pays for wheelchairs for the less fortunate which are purchased through a local pharmacy. Currently about 500kg of bread tags are collected a month in South Africa, funding 2-3 wheelchairs.
We have been collecting bread tags nationally in Australia since September 2018 and now have more than 100 collection points across the country. In February 2019 we started local recycling through Transmutation - Reduce, Reuse and Recycle in Robe, SA, where our tags are recycled into products such as door knobs and bowls. Tags from some states are still sent to South Africa where a plastics company called Zibo recycles them into seedling trays.
These humble bits of polystyrene can make a real difference so get your friends, family, school, workplace and church involved. Ask school tuck shops and boarding school kitchens, child care centres, aged care facilities, hospitals, cafes and fast food outlets to collect for you - they get through a lot of bread!
All the information and signage for collecting or setting up a public collection point is
on our website
.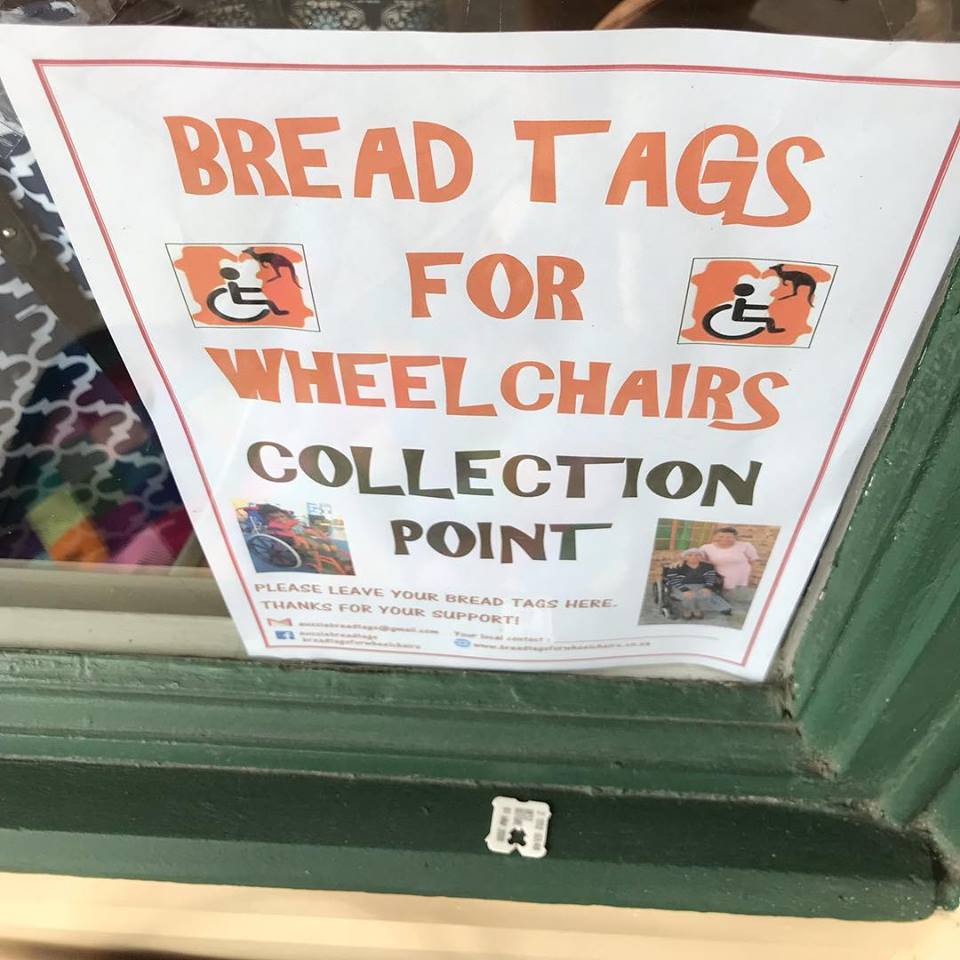 Truffle Munching Wallabies Shed New Light On Forest Conservation
November 19, 2020: Edith Cowan University
Feeding truffles to wallabies may sound like a madcap whim of the jet-setting elite, but it may give researchers clues to preserving remnant forest systems.
Dr Melissa Danks from Edith Cowan University in Western Australia led an investigation into how swamp wallabies spread truffle spores around the environment. Results demonstrate the importance of these animals to the survival of the forest.
"There are thousands of truffle species in Australia and they play a critical role in helping our trees and woody plants to survive," she said.
"Truffles live in a mutually beneficial relationship with these plants, helping them to uptake water and nutrients and defence against disease.
"Unlike mushrooms where spores are dispersed through wind and water from their caps, truffles are found underground with the spores inside an enclosed ball -- they need to be eaten by an animal to move their spores."
Dr Danks and colleagues at the University of New England investigated the role of swamp wallabies in dispersing these spores.
"Wallabies are browsing animals that will munch on ferns and leaves as well as a wide array of mushrooms and truffles," she said.
"This has helped them to be more resilient to changes in the environment than smaller mammals with specialist diets like potoroos.
"We were interested in finding out whether swamp wallabies have become increasingly important in truffle dispersal with the loss of these other mammals."
Conservation by poo tracking
The team fed truffles to wallabies and timed how long it would take for the spores to appear in the animals' poo. Most spores appeared within 51 hours, with some taking up to three days.
Armed with this information, the researchers attached temporary GPS trackers to wallabies to map how far they move over a three-day period.
Results showed the wallabies could move hundreds of metres, and occasionally more than 1200 metres, from the original truffle source before the spores appeared in their poo, which makes them a very effective at dispersing truffles around the forest.
Dr Danks said this research had wide ranging conservation implications for Australian forests.
"As forest systems become more fragmented and increasingly under pressure, understanding spore dispersal systems is really key to forest survival," Dr Danks said.
"Many of our bushland plants have a partnership with truffles for survival and so it is really critical to understand the role of animals in dispersing these truffle spores.
"Our research on swamp wallabies has demonstrated a simple method to predict how far an animal disperses fungal spores in a variety of landscapes."
Melissa A. Danks, Natalie Simpson, Todd F. Elliott, C. E. Timothy Paine, Karl Vernes.
Modelling mycorrhizal fungi dispersal by the mycophagous swamp wallaby (Wallabia bicolor).
Ecology and Evolution, 2020; DOI:
10.1002/ece3.6873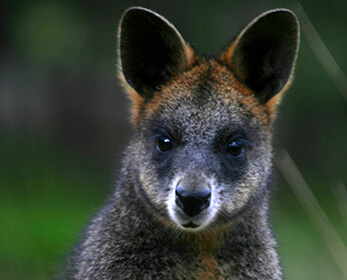 It is critical to understand the role of animals in forest ecosystem health. Credit Todd F Elliott.

Alliance Of Four NSW Universities To Deliver Game Changer In Education
The University of Newcastle, UNSW and the University of Wollongong – acting together as the NUW Alliance – last night announced Western Sydney University would be joining the Alliance as a joint venture partner to together lead a new approach to collaborative education and research.
NUW Alliance CEO Matt Gijselman welcomed the announcement.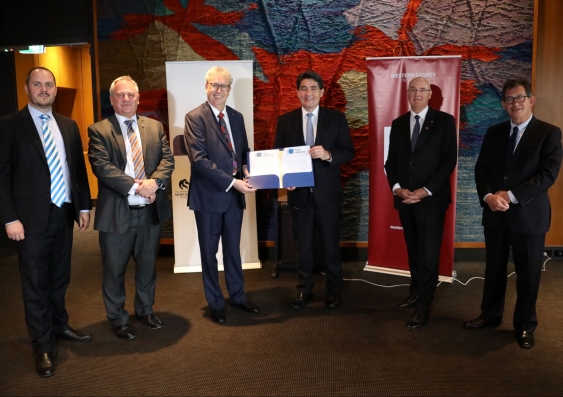 The Minister for Skills and Tertiary Education joins the Vice-Chancellors of the four NUW Alliance universities and NUW CEO at the signing ceremony on Monday. Photo: NUW Alliance.

"The capabilities and expertise represented in this Alliance have not been brought together in this way in Australia before. The size and scale of this joint venture has not been seen before in Australia – 194,000 students plus 14,500 staff, working across 37 locations including 15 innovation hubs and driving $850 million in research funding. Today is a game changer in higher education. Together, and as individuals, we are among the world's best," said Mr. Gijselman.
The new arrangement draws on the extensive collaboration between the four universities that has already produced a New Education and Training Model (NETM) incorporating TAFE NSW and industry partnered education, research, and training. The formalisation of the joint venture arrangement underscores the long-term commitment to delivering the model.
The Alliance is focused on collaborative projects that will have real impact, including the delivery of the Multiversity – a single entity that brings together four of Australia's leading higher education institutions to deliver 22nd century education, training, and research in the Western Parkland City.
The Western Parkland City is the focus of the 2018 Western Sydney City Deal. Under the Deal, three levels of government have committed to creating 200,000 knowledge jobs by 2038. The Multiversity has a pivotal role in realising that objective for a region among the hardest hit by the jobs and economic fallout of the COVID-19 pandemic.
The Multiversity will specialise in industry-experienced graduates and researchers in high-demand STEM (science, technology, engineering, and mathematics) fields and will be part of the Aerotropolis precinct at Badgerys Creek. By leveraging the expertise of the four institutions, students, employees, and the wider community will have unparalleled access to innovative teaching and research.
The Alliance represents a step change in industry, education, research and training collaboration. These world-first initiatives will unquestionably deliver job-ready graduates for the future.
Professor Paul Wellings CBE, Chair, NUW Alliance said; "The NUW Alliance looks forward to working with Western Sydney University for the jobs of the future as we develop a new model for the Multiversity within the Western Sydney Aerotropolis."
Professor Barney Glover AO, Vice-Chancellor, Western Sydney University said: "The Western Sydney City Deal, Aerotropolis and Multiversity, combined, are an opportunity for generational change in the way we deliver the highest quality education and research for Western Sydney. As four universities, acting together, we can expand and accelerate these opportunities and other priorities in the interests of our shared communities."
Professor Ian Jacobs, President and Vice-Chancellor, UNSW said: "Many challenges lie ahead of us as a state and a nation. Together these four universities represent a rich resource from which governments, business, industry and the wider community can draw upon as a partner to take on these challenges and prepare for our future."
Professor Alex Zelinsky AO, Vice-Chancellor, University of Newcastle said: "The addition of Western Sydney University is a welcome expansion of the Alliance. Working together, our four institutions will be able to combine our research expertise and our networks with industry to help grow and transform our state."
Changes In Fire Activity Are Threatening More Than 4,400 Species Globally
Changes in fire activity are putting at risk more than 4,400 species across the globe, says a new paper led by the University of Melbourne, involving 27 international researchers.
"Those species include 19 per cent of birds, 16 per cent of mammals, 17 per cent of dragonflies and 19 per cent of legumes that are classified as critically endangered, endangered or vulnerable," said lead author, Dr Luke Kelly, a Senior Lecturer in Ecology and Centenary Research Fellow.
"That's a massive number of plants and animals facing threats associated with fire."
The paper, Fire and biodiversity in the Anthropocene, published in Science, found that the species categorized as threatened by an increase in fire frequency or intensity, include the orangutan in Indonesia and mallee emu-wren in Australia.
"Recent fires have burned ecosystems where wildfire has historically been rare or absent, from the tropical forests of Queensland, Southeast Asia and South America to the tundra of the Arctic Circle," Dr Kelly said.
"Very large and severe fires have also been observed in areas with a long history of recurrent fire, and this is consistent with observations of longer fire seasons and predictions of increased wildfire activity in the forests and shrub lands of Australia, southern Europe and the western United States."
The research team also found a striking example from Australia: the total area burnt by bushfires in the eastern seaboard from August 2019 to March 2020, 12.6 million hectares, was unprecedented in scale.
However, some species and ecosystems are threatened when fire doesn't occur. Frequent fires, for example, are an important part of African savanna ecosystems and less fire activity can lead to shrub encroachment, which can displace wild herbivores such as wildebeest that prefer open areas.
"Understanding what's causing changes in different places helps us to find effective solutions that benefit people and nature," Dr Kelly said.
Researchers, including 27 authors from a combined 25 institutions around the world (including six authors from the University of Melbourne), identified three main groups of human drivers as transforming fire activity and its impacts of biodiversity: global climate change, land-use and biotic invasions. This means that people and governments around the world need to act and confront the diverse changes to the environment that are occurring.
"It really is time for new, bolder conservation initiatives," Dr Kelly said. "Emerging actions include large-scale habitat restoration, reintroductions of mammals that reduce fuels, creation of low-flammability green spaces and letting bushfires burn under the right conditions. The role of people is really important: Indigenous fire stewardship will enhance biodiversity and human well-being in many regions of the world."
Michael Clarke, Professor of Zoology at La Trobe University, who supported the study, echoed Dr Kelly's call, saying "Our research highlights the magnitude of the challenge fire poses to animals, plants and people, given worsening climatic conditions -- a conclusion echoed in the recent Royal Commission report into last summer's fires."
Luke T. Kelly, Katherine M. Giljohann, Andrea Duane, Núria Aquilué, Sally Archibald, Enric Batllori, Andrew F. Bennett, Stephen T. Buckland, Quim Canelles, Michael F. Clarke, Marie-Josée Fortin, Virgilio Hermoso, Sergi Herrando, Robert E. Keane, Frank K. Lake, Michael A. McCarthy, Alejandra Morán-Ordóñez, Catherine L. Parr, Juli G. Pausas, Trent D. Penman, Adrián Regos, Libby Rumpff, Julianna L. Santos, Annabel L. Smith, Alexandra D. Syphard, Morgan W. Tingley, Lluís Brotons.
Fire and biodiversity in the Anthropocene.
Science, 2020; 370 (6519): eabb0355 DOI:
10.1126/science.abb0355
Old Buses At Mona Vale Public School 100 Years Celebrations In 2012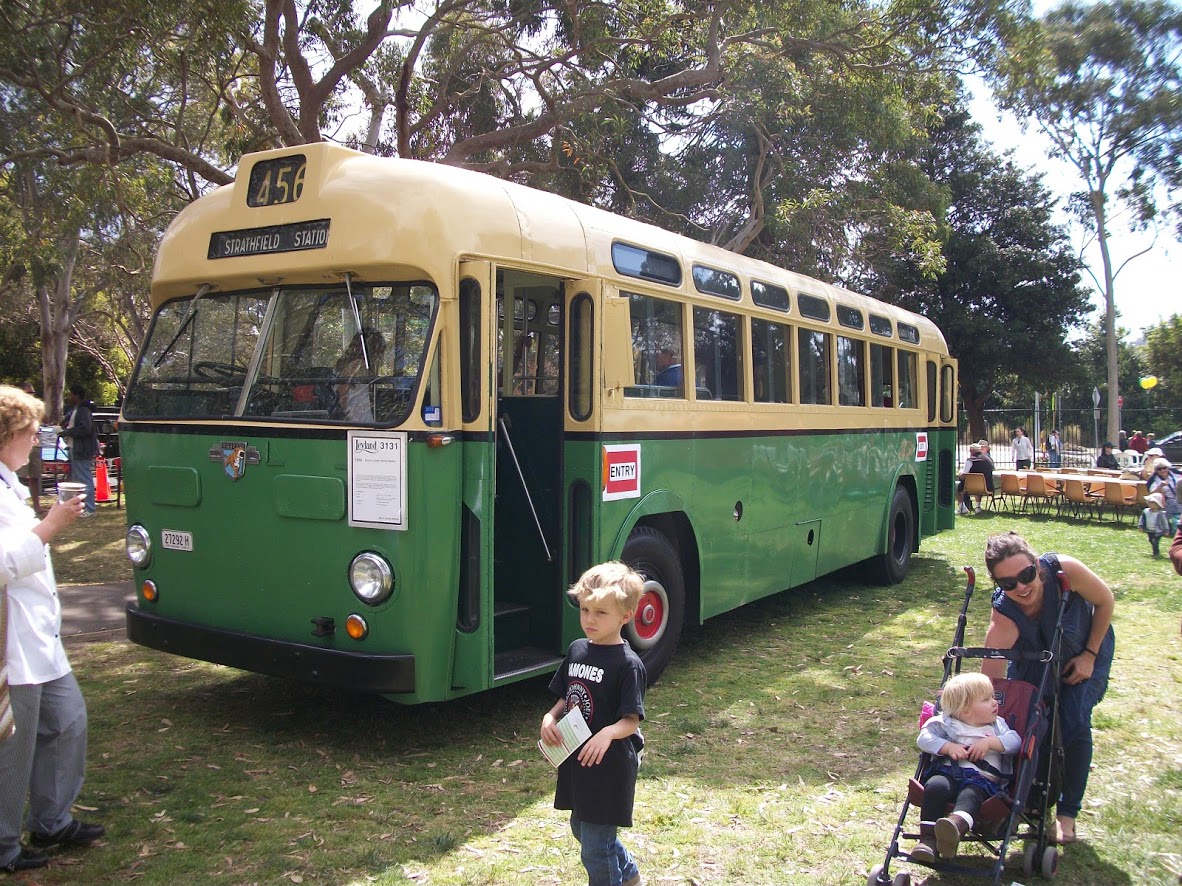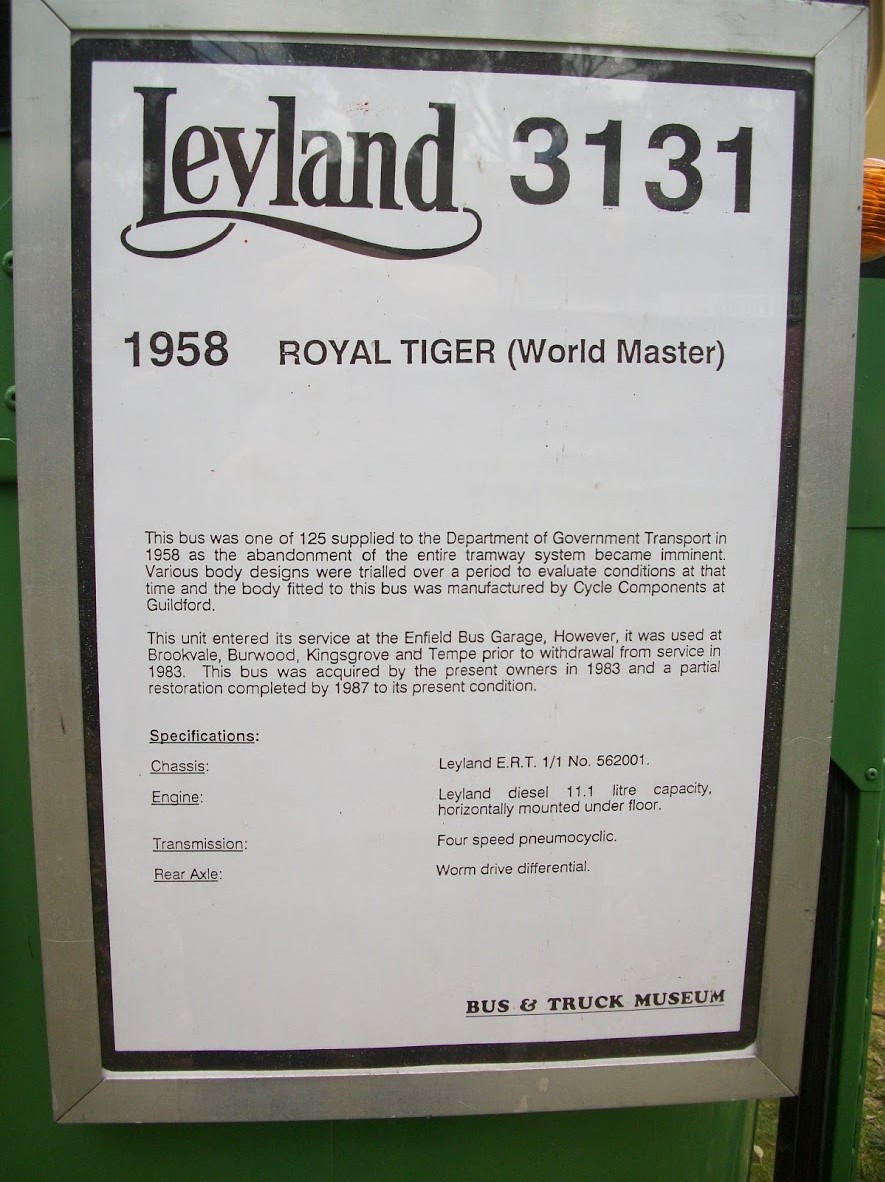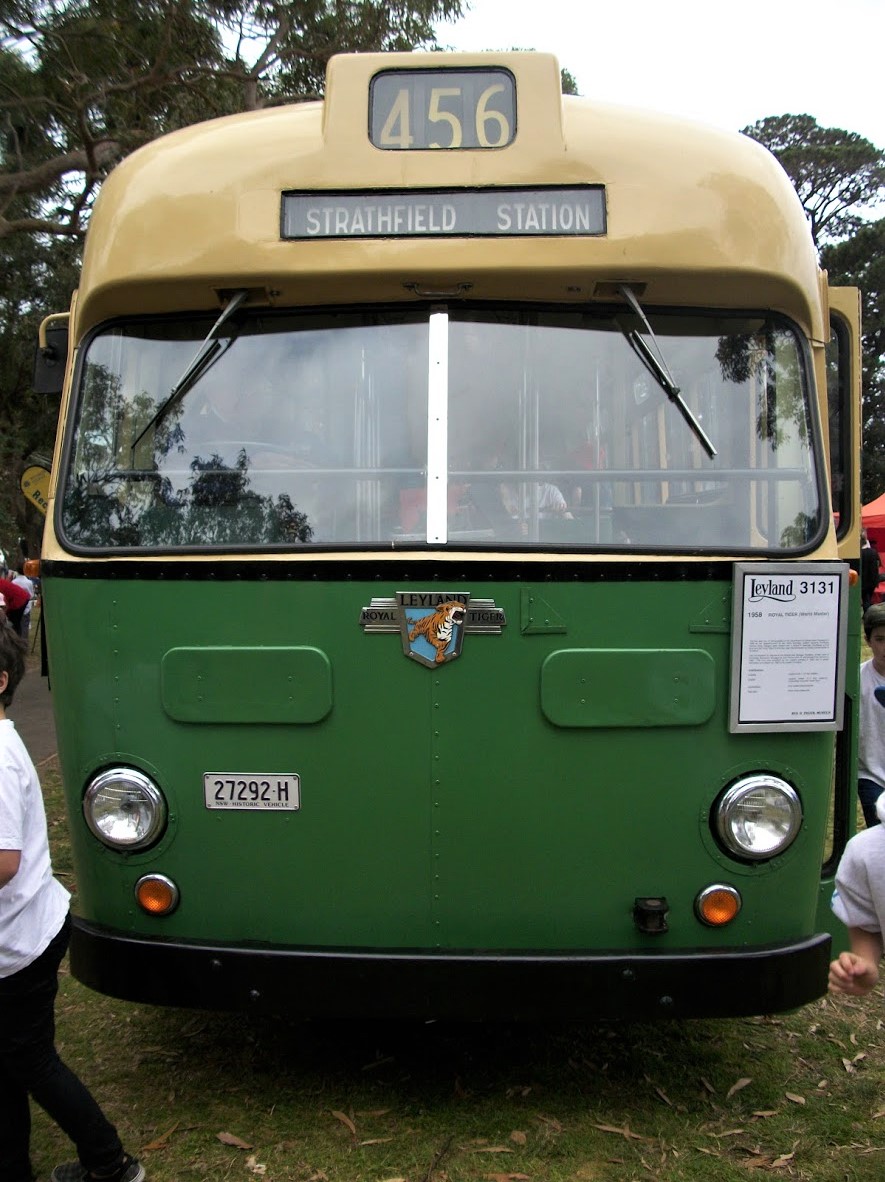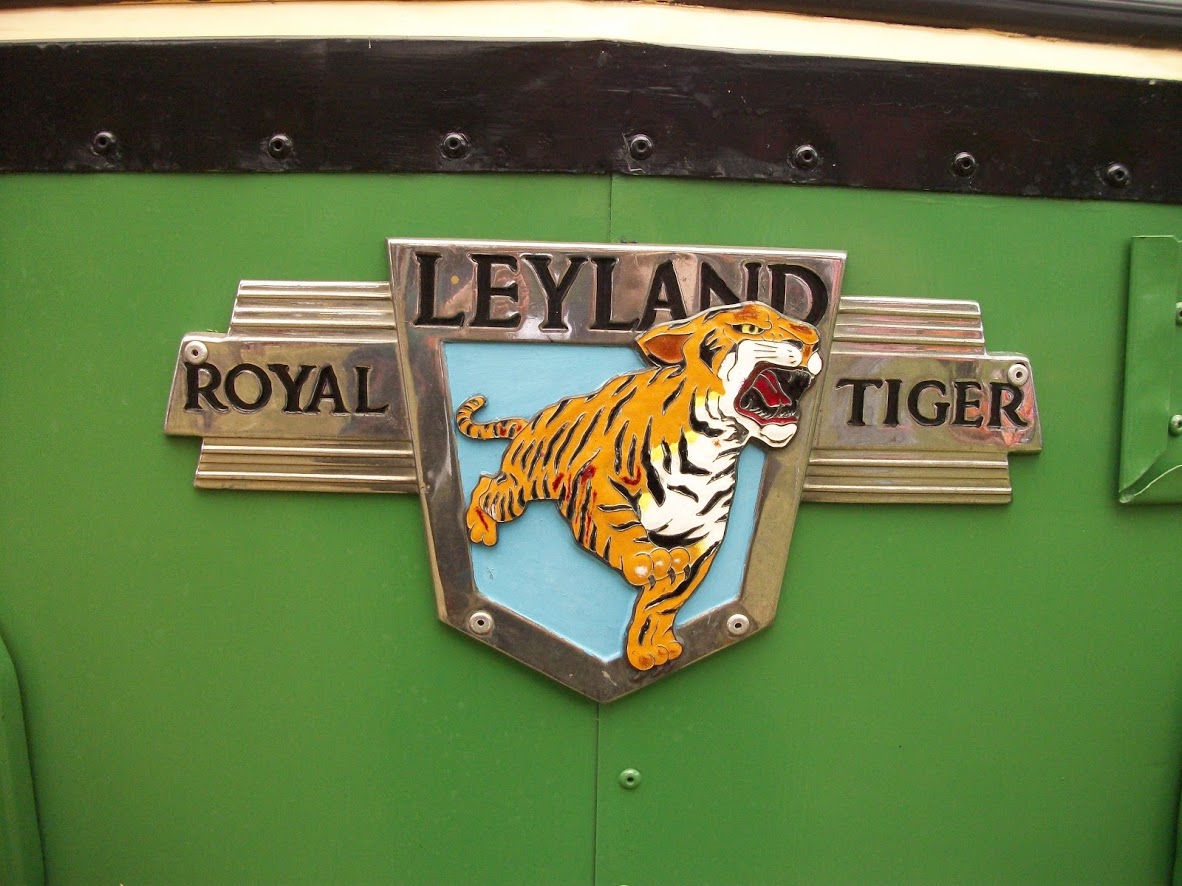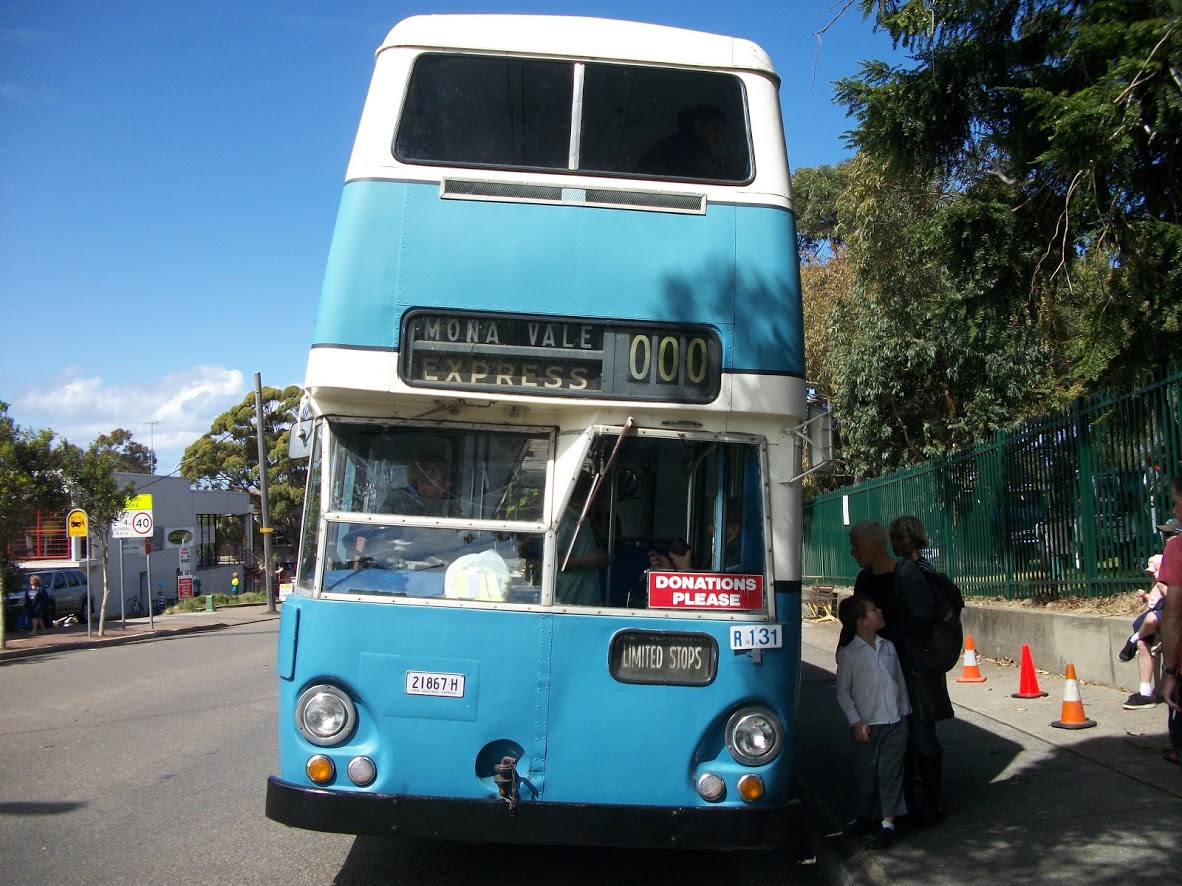 Older Australians Locked Out Of The Workforce Rely On Covid-19 JobSeeker Supplement
Council on the Ageing (COTA) Australia today addressed the Senate Community Affairs Committee highlighting evidence from the Retirement Incomes Review showing 50% of jobseekers are involuntarily unemployed, as the Committee considers the withdrawal of the Covid-19 JobSeeker supplement.
COTA reaffirmed its support for the Raise the Rate campaign led by the Australian Council of Social Service (ACOSS) calling for a permanent increase in the JobSeeker payment to an adequate amount that will help support Australians to find work.
COTA Australia Chief Executive, Ian Yates, says the Government's own Retirement Income Review released last week acknowledged that retiring before the pension age has a profound impact on savings and retirement incomes.
"Ageism in the workforce has locked tens of thousands of older Australians out of gainful employment," says Mr Yates. "We are now in the midst of a high pandemic that has significantly reduced the number of vacant positions and driven unemployment higher.
"We should have a social support system in place that reflects these harsh realities. Many tens of thousands of Australians old and young will be unable to find work for some time. Even before the pandemic, most Australians receiving unemployment benefits were on the payment for over a year.
"We have urged the Senate yet again to recommend abolition of the Liquid Assets Waiting Period, a call supported by the Henry Review, which forces any single person with $5,500 in savings to wait 13 weeks before receiving a payment. This is essentially forcing them into poverty.
"For older unemployed people, this dangerously reduces their lifetime savings, compromising their quality of life in retirement.
"Whilst the work is done to find a better way to support private renters, Commonwealth Rental Assistance should also be increased by 40% to assist job seekers in the private rental market. Older renters are some of the most vulnerable in our society, a situation which the government should adequately address in the long term.
"We urge the Senate Community Affairs Committee to prioritise the dignity of all Australians seeking work and ensure that JobSeeker and other allowances are sufficient to keep Australians out of poverty and maintain their health and safety while they overcome the many barriers to finding employment."
Digital Disconnection
As age increases, digital inclusion tends to decline, but there is help at hand for those who may be lacking in confidence online.

If recent events have taught us anything, it is the importance of accessible online communication.
While social distancing measures have amplified the requirement for us to be digitally savvy, there is ample evidence to suggest the transition by education, information, government and community groups to move greater parts of their services and utilities online began some time ago.
It is clear that digital literacy and user capability is an important aspect of older Australians increasing their online presence. However, research shows that many of those aged 65 or over are struggling to adapt to this new digital environment.
According to data collected by the Office of the eSafety Commissioner, 23 per cent of Australians aged between 50 and 69 have limited or no digital literacy. For those over 70, more than half are not online at all. The findings are supported by the Australian Digital Inclusion Index (ADII), which ranked Australians aged 65 years and over as Australia's most digitally excluded age group.
One of the biggest barriers to getting seniors online is apprehension, with 75 per cent of people in this age group concerned about their privacy online. This is not without reason. Australians aged 65 or over made more than 26,400 reports to the Australian Competition and Consumer Commission's Scamwatch in 2018.
The peak body for senior advocacy, COTA, says moving government service delivery and communications online will increase the potential for scamming to target older Australians as email becomes the expected method of engagement and communication from government.
Building digital confidence
But the news isn't all bad. The report, Understanding Digital Behaviours in Older Australians also concluded that many older Australians are interested in developing and acquiring new digital skills. Those interested were particularly motivated to upskill for security-related activities such as privacy settings, backing up files, safely downloading files, securing online transactions and using Wi-Fi safely.
In recognising that face-to-face learning is the preferred method of acquiring new skills due to the opportunities for hands-on mentoring and guidance, the Commonwealth government launched a $50 million program to improve the digital literacy and online safety of Australians aged 50 years and older.
Set up both to build skills and confidence, the free program content includes information about protecting personal information, using security settings on devices, identifying scams, conducting secure online transactions and connecting with others through social media safely.
Dedicated network partners provide support in the basics of getting online - including topics such as esafety, using email, connecting with family and friends using the internet, online shopping, online hobbies and managing your data.
Good Things Foundation manages the Be Connected program which, since its inception, has linked up with around 3,000 network partners across the country including community centres, libraries, men's sheds, Indigenous community groups, disability organisations, employment service providers and non-English speaking community groups.
Good Things' Jess Wilson says in a recent survey conducted with its network partners, Good Things found that 75 per cent had learners who lacked access to digital devices to use at home. To assist with this, the group were able to award $1 million worth of grants which have enabled the purchase of digital loan devices and data.
The initiative has enabled older Australians to become more independent and less reliant on family members, whilst also affording seniors the skills to connect with friends and relatives living elsewhere. They are also able to gain confidence and learn how to look out for scams.
As of June this year, 350,000 people have been supported through the program.
Jess says, to ensure more seniors have access to digital literacy tools, it's important that digital literacy programs like Be Connected be allowed to continue for at least the next five years so we can help more people.
"We know there is more work to be done to support older Australians, people on low incomes and people looking to get back into the workforce to improve their digital skills over the coming years as the country recovers from the pandemic and adjusts to the new digital world."
"COVID-19 has shown just how important it is for people to be digitally literate so that they can better connect with family and friends, maintain their independence, find work and access government support services online."
Australian seniors or those living with disability who need to access support to learn digital skills free of charge should do so via:
Anxiety Associated With Faster Alzheimer's Disease Onset
Anxiety is associated with an increased rate of progression from mild cognitive impairment to Alzheimer's disease, according to a study being presented at the annual meeting of the Radiological Society of North America (RSNA).
Alzheimer's disease represents a major public health crisis worldwide. The number of deaths from the disease has more than doubled since 2000, and it is currently the fifth-leading cause of death among individuals over 65 in the U.S.
Many people with Alzheimer's disease first suffer from mild cognitive impairment, a decline in cognitive abilities like memory and thinking skills that is more rapid than normally associated with aging. Anxiety has been frequently observed in patients with mild cognitive impairment, although its role in disease progression is not well understood.
"We know that volume loss in certain areas of the brain is a factor that predicts progression to Alzheimer's disease," said study senior author Maria Vittoria Spampinato, M.D., professor of radiology at the Medical University of South Carolina (MUSC) in Charleston. "In this study, we wanted to see if anxiety had an effect on brain structure, or if the effect of anxiety was independent from brain structure in favoring the progression of disease."
The study group included 339 patients, average age of 72 years, from the Alzheimer's Disease Neuroimaging Initiative 2 cohort. Each person had a baseline diagnosis of mild cognitive impairment; 72 progressed to Alzheimer's disease while 267 remained stable.
The researchers obtained brain MRIs to determine the baseline volumes of the hippocampus and the entorhinal cortex, two areas important to forming memories. They also tested for the presence of the ApoE4 allele, the most prevalent genetic risk factor for Alzheimer's disease. Anxiety was measured with established clinical surveys.
As expected, patients who progressed to Alzheimer's disease had significantly lower volumes in the hippocampus and the entorhinal cortex and greater frequency of the ApoE4 allele. Most notably though, the researchers found that anxiety was independently associated with cognitive decline.
"Mild cognitive impairment patients with anxiety symptoms developed Alzheimer's disease faster than individuals without anxiety, independently of whether they had a genetic risk factor for Alzheimer's disease or brain volume loss," said study first author Jenny L. Ulber, a medical student at MUSC.
The link between anxiety symptoms and a faster progression to Alzheimer's disease presents an opportunity for improving the screening and management of patients with early mild cognitive impairment, the researchers said.
"We need to better understand the association between anxiety disorders and cognitive decline," Dr. Spampinato said. "We don't know yet if the anxiety is a symptom -- in other words, their memory is getting worse and they become anxious -- or if anxiety contributes to cognitive decline. If we were able in the future to find that anxiety is actually causing progression, then we should more aggressively screen for anxiety disorders in the elderly."
"The geriatric population is routinely screened for depression in many hospitals, but perhaps this vulnerable population should also be assessed for anxiety disorders," Ulber added. "Middle-aged and elderly individuals with high level of anxiety may benefit from intervention, whether it be pharmacological or cognitive behavioral therapy, with the goal of slowing cognitive decline."
The study was based on MRI scans done at one point in time. For future research, the team would like to study MRIs obtained after the initial scan to better understand the connection between anxiety and brain structure.
"We're now interested in looking at changes over time to see if anxiety has an effect one way or the other on how fast the brain damage progresses," Dr. Spampinato said. "We will also take a closer look at gender differences in the association between anxiety and cognitive decline."
The Conquest Of The Prickly Pear: 1936
NFSA: published November 23, 2020
From the Film Australia Collection.
Made by the Cinema Branch 1935. Directed by Bert Ive. Documents the biological control of the prickly pear by the Cactoblastis moth which was released in 1926.
In the 1920's Queensland and New South Wales had 24 million hectares infested with prickly pear and the infestation was increasing by 400,000 hectares annually, making land useless and uneconomical to clear.
COVID-19 Support Line Extended And Expanded
The Australian Government is ensuring senior Australians get the services and assistance they need with a $2.5 million investment to extend and expand the Older Persons COVID-19 Support Line.

Minister for Aged Care and Senior Australians, Richard Colbeck, said the support line will be extended until 30 June 2021.
"The Government will invest up to $2.5 million so senior Australians can continue to access information about the COVID-19 pandemic and get the support they need," Minister Colbeck said.
"Many vulnerable senior Australians may not have easy access to the internet or be able to readily access information about COVID-19.
"The support line has proved to be a very beneficial service for senior Australians who continue to face particular risks because of COVID-19, including social isolation and loneliness.
"Being able to pick up the phone and call someone, or receive calls from expert service providers, is proving to be very effective."
Between 22 April and 23 October 2020, the support line received more than 5000 inbound calls and provided more than 29,000 outbound calls.
The top five reasons for calls included:
wellbeing checks
information about COVID-19
advice to vulnerable people
travel restrictions
access to new, or queries about existing, home care services.
The support service is a joint initiative of COTA Australia, Dementia Australia, National Seniors Australia and the Older Persons Advocacy Network. The expansion of the service will also include support from the Partners in Culturally Appropriate Care (PICAC) Alliance.
"We identified the need early on in the COVID-19 pandemic to provide targeted support for vulnerable senior Australians who are at greater risk of isolation, carer stress and elder abuse," Minister Colbeck said.
"The extension of this valuable service will now include outbound calls to carers of people living with dementia, as well as more specific community supports for culturally and linguistically diverse (CALD) seniors.
"The Government's investment in the Older Persons COVID-19 Support Line means people have multiple ways to communicate their questions and concerns with trusted community organisations working with senior Australians."
"The additional services will be established as quickly as possible to ensure all senior Australians, no matter what their circumstances, can access the support they need, when they need it, in a way they prefer."
Senior Australians who would like information and support are encouraged to contact the Older Persons COVID-19 Support Line on 1800 171 866, Monday to Friday between 8:30am to 6pm (except public holidays).
Free General Admission To Upgraded Australian Museum
Visitors to the Australian Museum will soon be able to explore the $57.5 million renovation that has delivered an increase in floor space for exhibitions, the introduction of education facilities, a new museum shop open and a second café.
Premier Gladys Berejiklian said the NSW Government has made
general admissions free to the public until 30 June 2021
to celebrate the reopening of the museum.
"The Australian Museum is the country's oldest museum so it is only fitting this world class institution has an upgraded home in the heart of Sydney," Ms Berejiklian said.
"We want everyone to have the opportunity to explore the natural wonders of the world, learn about our history and be inspired by our culture."
The 15 month renovation, known as Project Discover, was delivered on time and on budget. It included repurposing back-of-house areas to more than 3000sqm of new public space, which will allow the museum to host one major travelling international exhibition or two smaller exhibitions at the same time.
Minister for the Arts Don Harwin said the Australian Museum was an important cultural home for the people of NSW and all Australians.
"Our cultural institutions come alive when we immerse ourselves in them, and the renewed and expanded Australian Museum is for everyone to enjoy. People can meet and spend time together, escape to a space of natural discovery, and explore," Mr Harwin said.
"The museum's transformation has put it firmly on the world stage, yet it remains a truly Australian museum and an iconic part of Sydney's own backyard."
The NSW Government contributed more than $50 million to the Project Discover renovation.
The Australian Museum will reopen with free general admission to the public on Saturday 28 November 2020. Visitors will be required to register their contact details on arrival for COVID-19 contact tracing purposes.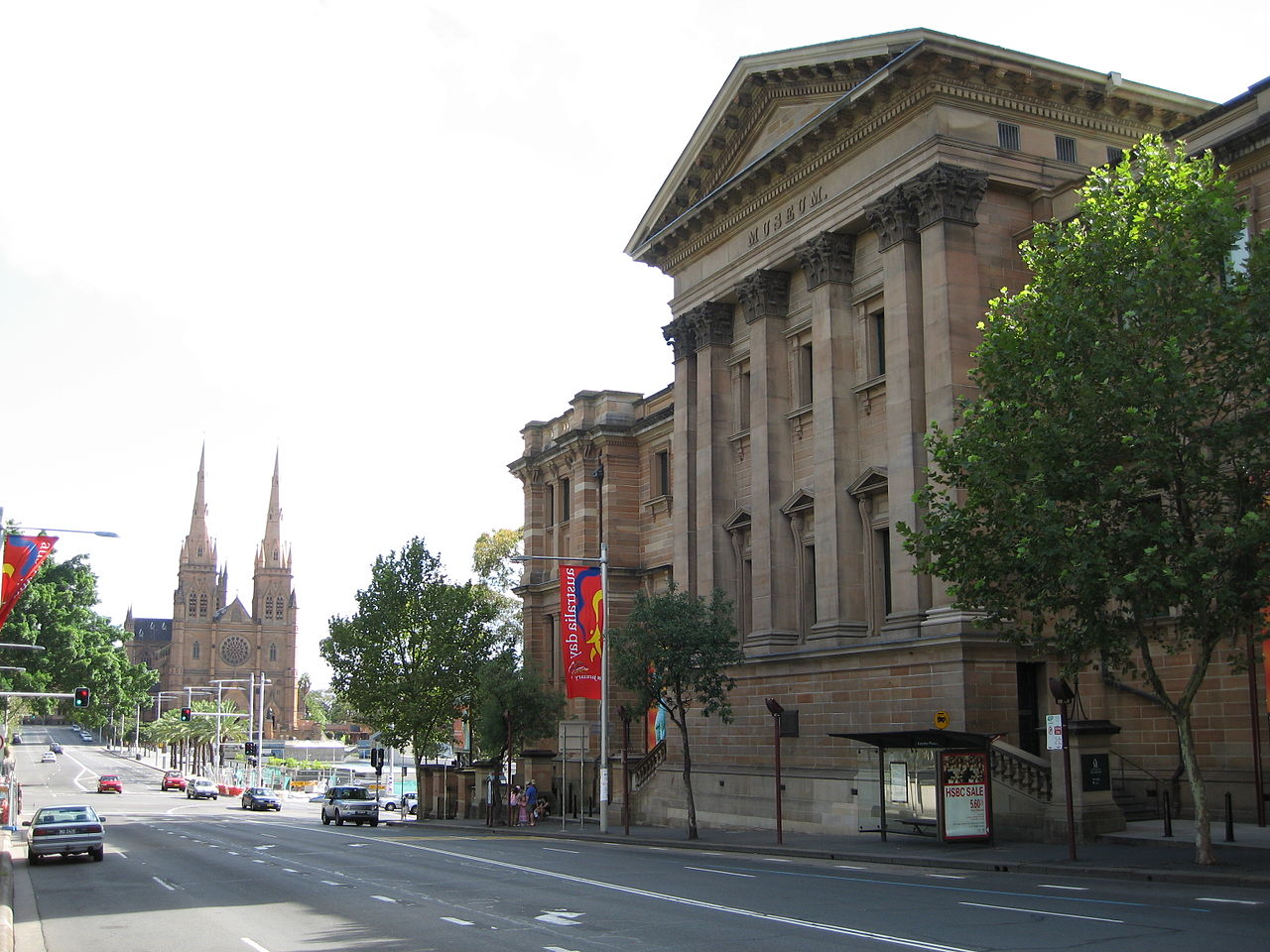 The Australian Museum, College Street entrance, Sydney - Photograph by and courtesy Greg O'Beirne
'Schoolies 2020 - But We Must Be COVID-Safe': Police Warn School Leavers Ahead Of End Of School Celebrations
'This year is different, this is not schoolies as you know it' – that's the message from senior officers at Tweed/Byron Police District ahead of 2020 end of school celebrations.
School leavers from across NSW and interstate are due to arrive in Byron Bay and other parts of Northern NSW from today (Friday 20 November 2020), and are expected to stay into December.
While there are no formal events associated with 'Schoolies 2020' occurring in the Byron Bay area, police are expecting thousands of school leavers to descend on the coastal town to mark the end of their 13 years of schooling.
In anticipation for the large crowds, Tweed/Byron Police District will conduct an extensive and high-visibility operation for the duration of the 'schoolies' period, assisted by the Richmond Police District and other Northern Region commands, the Public Order and Riot Squad, Northern Operational Support Group officers, the Mounted Unit, the Police Dog Unit, Traffic and Highway Patrol, and the Youth Command and PCYC.
Tweed/Byron Police District Commander, Superintendent Dave Roptell, said this year's celebrations must be conducted in a COVID-safe environment, with officers to enforce all current Public Health Orders and conduct regular business compliance checks.
"We know this has been an extremely tough year for HSC students, and we appreciate that school leavers want to have a memorable time. However, these are not normal times, so we ask anyone coming to the far North Coast to be respectful – we have come this far in managing COVID-19 in our regional communities, let's not undo all our hard work now," Supt. Roptell said.
"With the NSW and Queensland border now re-open to regional NSW, Byron Bay is included in that zone. And with the border between NSW and Victoria to re-open early next week, we are expecting thousands of school leavers to come to our area.
"The NSW Police Force continues to work closely with health officials and other government agencies, businesses and the community to manage the COVID-19 crisis and minimise the spread of the virus.
"In saying that, we have a very clear message to those choosing to come to Byron in 2020 – this year is very different, there will be no large gatherings, no dance parties in the park. Social distancing is the new normal, and we all have to do our bit to stop the spread.
"The risk of community transmission is still present here in Australia, and with people from interstate expected to come to Byron, school leavers need to be extremely aware of the dangers of COVID-19.
"Public Health Orders currently state that no more than 20 persons can be inside a home at any one time – this includes short-stay accommodation. The orders also state that up to 30 people can be gathered in a public space at any one time, this includes places such as parks, beaches, etc.
"While we will be enforcing the Public Health Orders, police want to remind school leavers that we aren't here to ruin the fun – our officers are here to protect you and keep you safe; approach police or authorities if you are in danger, if you feel threatened or you are a victim of any type of crime.
"Not only will police be ensuring Public Health Orders are being followed, but officers will be targeting drug and alcohol-related crime, as well as anti-social behaviour.
"Drugs and alcohol impairs your judgement and can lead to risky behaviours or choices which can impact the rest of your life. Know your limits and look out for your mates.
"With the increase in activity in the Byron town centre, we are urging all visitors and locals alike to plan ahead; those not joining in the celebrations are asked to watch out for increased pedestrian activity and keep an eye out on the roads.
"As always, if you're planning on drinking – you need a Plan B to get yourself home," Supt. Roptell said.
The NSW Police Force continues to work closely with the Schoolies Safety Response agencies, which include Byron Youth Service and Red Frog volunteers, alongside all health officials and other government agencies, businesses and the community to minimise disruption and maintain a COVID-Safe environment.
For all information related to schoolies during COVID-19, visit the website: https://www.schoolies.com/covid-19-faq
Anyone who has information regarding individuals or businesses in contravention of a COVID-19-related ministerial direction is urged to contact Crime Stoppers: https://nsw.crimestoppers.com.au. Information is treated in strict confidence. The public is reminded not to report crime via NSW Police social media pages.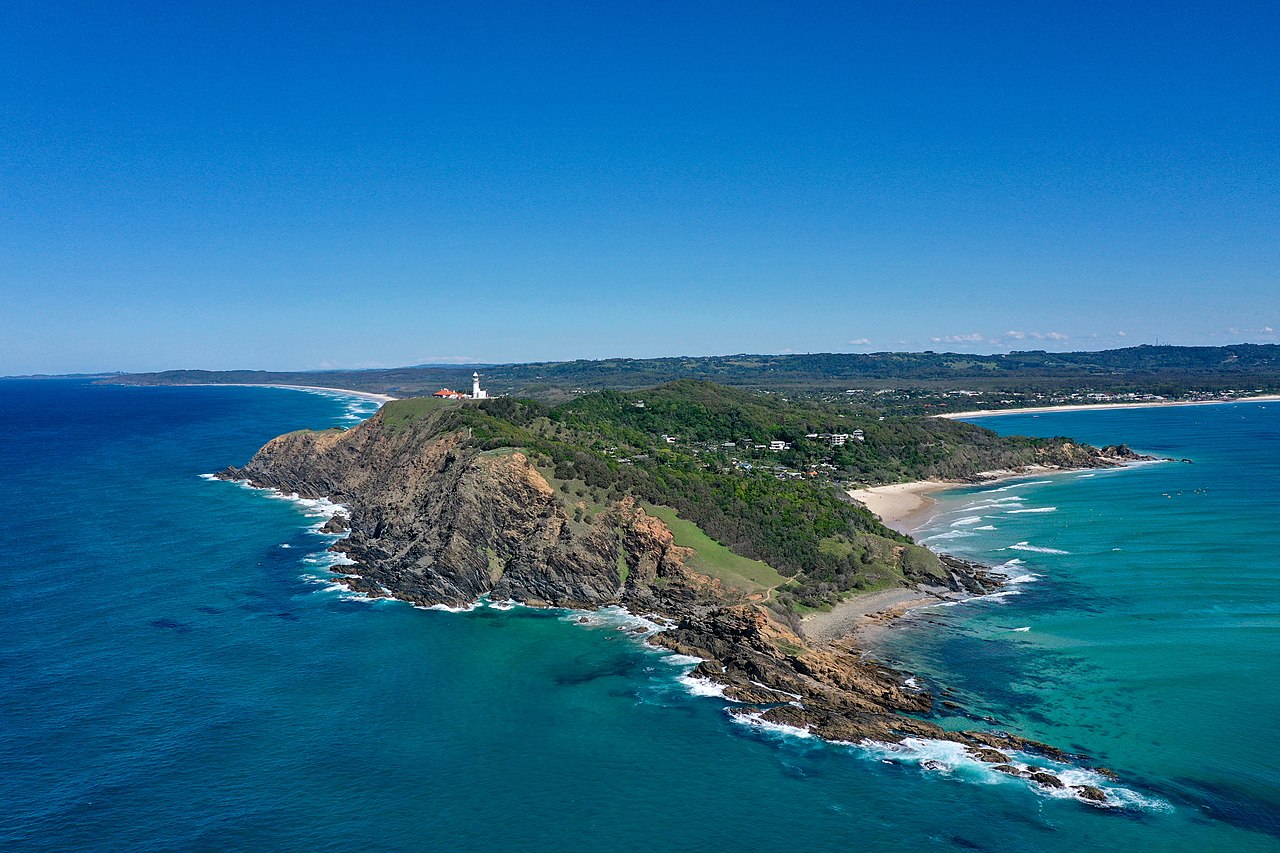 Byron Bay Lighthouse, Beach and Hinterland Aerial Shot by K Pravin

Program Helps Skill Up School Leavers Over Summer
The NSW Government's Skilling for Recovery program offers fee-free training places for school leavers, young people and job seekers.
Hundreds of fee-free training courses are now available for school leavers, young people and job seekers, as part of the NSW Government's Skilling for Recovery initiative.
Premier Gladys Berejiklian said the courses came from the $320 million committed to delivering 100,000 fee-free training places across the state.
"There are more than 100,000 fee-free training places available for people in NSW as the workforce looks to reskill, retrain and redeploy in a post-COVID-19 economy," Ms Berejiklian said.
"It doesn't matter if you are a school leaver or looking for a new career path, I encourage everyone impacted by the pandemic to see what training options are available to them."
Minister for Skills and Tertiary Education Geoff Lee said enrolments were now open for in-demand skills leading to career pathways in areas such as aged care, nursing, trades, IT, community services, logistics and accounting.
"We are not training for the sake of training, we are training for real jobs with real futures and equipping the people of NSW with the skills they need to thrive in a post-pandemic economy," Mr Lee said.
"There are hundreds of providers right around NSW who are ready to deliver this important training."
As part of this Skilling for Recovery initiative, school leavers have the unique opportunity to experience a range of skills to find out what suits their passions using the Summer Skills program.
Minister for Education Sarah Mitchell said some Year 12 school leavers were still deciding what they wanted to do next.
"In designing the Summer Skills program, the NSW Government has ensured the training on offer is aligned to local industry needs," Ms Mitchell said.
"We need to provide opportunities that help the 2020 Year 12 school leaver cohort to find their feet during these uncertain times. That's why we're delivering practical, bite-sized and fee-free training opportunities this summer."
The Summer Skills offered will cover a range of industries including agriculture, construction, conservation, fitness, engineering, coding, communication and digital literacy.
You can find further details of the courses on offer as part of Skilling for Recovery and the Department of Education Summer Skills program on the respective websites.
Sydney Harbour Bridge 80th Anniversary (2012)
Video depicting the journey through the ages covering the highlights, major events and milestones of the iconic Sydney Harbour Bridge.
NUW Energy Project To Find Better Energy Solutions For All Australians
NUW Energy, an Australian-first collaboration of the best researchers from three leading universities, is working on finding solutions to Australia's future energy needs and on ways to lower energy costs for households.
Matt Gijselman, the CEO of NUW Alliance, the research alliance of the University of Newcastle, UNSW Sydney and the University of Wollongong, said he was pleased to formally announce the partnership of NUW Energy.
"NUW Energy is a unique collaboration of our best and brightest researchers seeking innovative ways of lowering energy bills for NSW households and businesses," Mr Gijselman said.
NUW Energy draws upon the research expertise across UNSW Sydney, the University of Newcastle and the University of Wollongong, to explore one of the most significant challenges facing Australia – our energy future.
The NUW Energy project will work closely with government and industry to provide a data- and research-driven approach to policy-setting and decision-making, along with driving regional economic growth and job opportunities in the sector.
"NUW Energy is focused on the delivery of safe, secure, reliable and affordable energy to power New South Wales now and into the future," Mr Gijselman said.
The formation of the NUW Alliance has been given the green light by Matt Kean, Minister for Energy and Environment.
"There has never been a more important time for this Alliance to come together. And there have never been bigger challenges facing our state," Mr Kean said.
"These extraordinary times lend new urgency to the purpose of NUW Energy, to explore the challenges of climate, energy and the environment and to find new solutions that sustain our economic prosperity and ensure the health of the environment."
About NUW Energy and NUW Alliance
NUW Energy represents the largest and most compelling Australian research cohort to be addressing current energy issues. Representing a global network of leading industry partners and allied research agencies, NUW Energy enables simple, streamlined and direct access to world-class research expertise, removing the traditional barriers that inhibiting collaboration between academic, industry and government.
NUW Energy represents more than 200 discrete areas of world-class energy research capability and unprecedented access to 30 distinct, world-leading research facilities, centres and institutes of research and innovation in NSW.
Over-arching objectives of the NUW Energy collaboration include the development of:
Integrated network technology to address future energy demands
Close cooperation between researchers and industry to ensure NSW is at the forefront of the development of advanced energy solutions
Opportunity to undertake high quality research underpinned by the needs of the energy sector that drives global best practice and offers enhanced educational opportunities for industry and students.
The NUW Alliance comprises three of Australia's leading research-intensive universities – the University of Newcastle, UNSW Sydney and the University of Wollongong.
The mission of the NUW Alliance is to seek out the big collaborations that make a difference, collaborations that unlock new value, impact and benefit for our communities across NSW.
The University of Newcastle, UNSW Sydney and the University of Wollongong, acting together as the NUW Alliance, continue to build on their local and global reputations as leaders in research and student experience. The universities have a proud history of achievement that has led to strong outcomes in international university rankings.
Professor Valerie Linton, Executive Dean, Faculty of Engineering and Information Sciences, University of Wollongong said the collaboration was unlike anything previously seen in Australian higher education.
"There is nothing you could throw at us that we couldn't grapple with because of our depth and breadth of experience," Prof. Linton said. "Collaborations and alliances like this are the way of the future. Building capabilities and multi-faceted approach to solving the really big challenges that face society."
Professor Alan Broadfoot is the Executive Director of the Newcastle Institute for Energy and Resources.
"As individual institutions, we are centres of excellence. When we act together, we can deliver competitive advantage in advanced energy integration," Prof. Broadfoot said.
"It's important that industry, government and academia work together because there is not a solution in just one sector."
Justine Jarvinen, CEO UNSW Energy Institute, added that each university brought highly impressive skill sets to the project.
"NUW Energy allows us to take the unique capabilities of UNSW Sydney, the University of Newcastle and University of Wollongong and combine them in ways that can amplify our impact," Ms Jarvinen said.
"We see hydrogen as part of a whole energy ecosystem, where we can bring our expertise and add it to the expertise of our colleagues in Newcastle and Wollongong and ask, 'how do we create a hydrogen economy for NSW and Australia?' "
When Hoarding Becomes A Health Problem
Hoarding can affect anyone – no matter their age, gender or finances – and if you are wondering how to help a loved one you might only see at Christmas, an academic clinical psychologist shares her expertise to help avoid tension this festive season.
Professor Jessica Grisham of UNSW Science has more than 16 years' experience researching and treating obsessive-compulsive disorder (OCD) and OC spectrum disorders, such as hoarding.
An international authority on hoarding disorder, Prof. Grisham acknowledged the physical manifestation of hoarding – for example, a house filled with rubbish – was confronting and stigmatising, but noted that it was a mental health issue.
"It has been an uphill battle to shift people's perceptions of hoarding, but we have made some progress through identifying it as a psychological disorder in the
most recent DSM-5
(Diagnostic and Statistical Manual of Mental Disorders – Fifth Edition)," she said.
"Hoarding is a severe disorder and is more common than many might think – an
estimated 2.5 per cent
of people have this problem.
"It's a myth that people who hoard are just lazy or messy – hoarding disorder is a treatable mental health condition and we need to make the public aware of that and remove the stigma – people with hoarding problems are much less likely to seek treatment if they feel ashamed."
Prof. Grisham said hoarding was also a serious disorder because of the health and safety risks it posed to the person with the condition and to the wider community.
"A
Melbourne study in 2009
showed hoarding fire incidents accounted for only 0.25 per cent of all residential fires but 24 per cent of preventable fire fatalities during the same period," she said.
"And
NSW Fire and Rescue
states that 12 per cent of all fire fatalities in NSW are people reportedly living in hoarding and squalor conditions. These tragedies show just how acute the issue is."
An extreme, emotional attachment to objects
Prof. Grisham said hoarding was a deeply ingrained attachment to possessions that in some cases might have its roots in a traumatic event – for example, the death of a loved one – and co-existing mental and/or physical health issues.
"The official psychiatric diagnosis is defined in the DSM-5 as a persistent difficulty discarding or parting with possessions, regardless of actual value, that leads to a perceived need to save the items and significant distress associated with no longer having them," she said.
"So, a person who hoards is excessively attached to their belongings and this prevents them from discarding those items, leading to a huge amount of clutter in their homes – to the point they are unable to live or function the way other people do."
Hoarding is different to being untidy or having extra stuff in your home, Prof. Grisham said.
"Many people relate to having a disorganised space or a bit of extra clutter, but they are otherwise able to function properly in their home and would be happy to have the mess tidied up and the rubbish thrown out," she said.
"The difference with someone who has a hoarding problem, however, is their extreme emotional attachment to things – they would feel very upset or threatened if anyone tidied up, cleaned or removed their objects.
"When the hoarding problems cause extreme interference in a person's life or they experience significant distress as a result of it, then we would consider it to be a clinical disorder, rather than someone who has just let their stuff get out of hand."
In addition to the above signs of a potential hoarding problem, Prof. Grisham said people who hoard might also feel shame or anxiety and try to hide their hoarding.
"Maybe they never have visitors in their home or, it's been a long time since anyone has been there and you suspect something is wrong. For example, the house might smell or a build-up of clutter can be seen from the street," she said.
"Another sign is of new possessions continually entering the person's home – perhaps they frequently engage in online shopping or comb op shops, nature strips or car boot sales and always take things home. This might be a worrying sign clutter is building up."
Preventing or discouraging hoarding
Prof. Grisham said helping someone with their hoarding problem was extremely challenging, but there were several important considerations:
Avoid arguments and seek their permission: Never threaten the person, have a heated argument with them or discard things without their permission. Massive clean-ups cause huge distress to the person and they generally will start hoarding again if everything is forcibly removed.
Be prepared for ambivalence: Many people with hoarding problems are unmotivated or ambivalent about seeking treatment and some lack insight into their situation.
Focus on harm reduction through education: Emerging treatment programs encourage relatives to start a conversation with the person who is hoarding about minimising health and safety risks linked to their habits. Safety is an important goal of intervention – achieving a perfectly clean house might be impossible. For example, bring attention to fire hazards, blocked toilets or covered electrical outlets. This education can occur while a person is seeking help for their hoarding.
Minimise and discourage accommodation or enabling: Well-meaning family or friends can sometimes do things to prevent distress in the person who is hoarding, but they actually contribute to the problem – for example, driving the person to a car boot sale, dropping off charity donations at their house, or giving them unwanted things like magazines or newspapers. So, tell the person doing the enabling that their actions are inadvertently feeding into the problem.
Be aware of comorbidities: People who hoard often have co-existing physical and/or mental health problems – for example, physical disability, chronic fatigue, arthritis, obesity, depression or anxiety. This is where evidence-based treatment programs can help to address these challenges in conjunction with the hoarding problem.
How to seek professional intervention
Prof. Grisham said if the person with the hoarding problem was not getting help, you should start a conversation with them about how the problem is impacting them, and suggest they seek third party assistance.
"Ask the person about how the clutter is affecting their life and reassure them that you are not going to ask them to do anything initially, but that you think their excessive collecting and saving might be causing them some challenges. Ask if they would be open to considering possible ideas," she said.
"It may help to debunk the myth that the person will be immediately forced into a big clean-out if they seek help, while bringing up the topic of how their clutter is impacting them to warm them up to the idea of getting help.
"If the person is unwilling to see a treatment provider, the aim is to get the person on board and encourage them to make their own baby steps towards change. It needs to be a collaborative process.
"Prioritise the biggest risk issues and things that are going to make a difference to their life – changes that enable them to cook in their kitchen or sit on their couch and have a cup of tea. These types of steps may be a good starting point."
Prof. Grisham said if the person with the hoarding problem agreed to seek treatment, you could then suggest they ask their general practitioner to refer them to specialist hoarding treatment providers.
"There are treatment programs, psychologists and therapists who have expertise in hoarding disorder. For example, Catholic Healthcare offers the
group treatment program Buried in Treasures
. There is also another organisation, Lilly Pilly Counselling, starting a Buried in Treasures treatment program in Redfern.
"The organisation where I supervise is
Lifeline Harbour to Hawkesbury
which offers a group treatment program. We have treated more than 150 people and it's been very successful – people feel validated and less alone when they meet others who are also struggling and it inspires them to make bold changes in their own lives.
"I also recommend the new City of Sydney guide on Understanding Squalor and Hoarding – it's helpful for understanding hoarding, including risks to public health and the need for a community-wide response."
Disclaimer: These articles are not intended to provide medical advice, diagnosis or treatment. Views expressed here do not necessarily reflect those of Pittwater Online News or its staff.