Inbox and Environment News: Issue 475
November 22 - 28, 2020: Issue 475
Parra'dowee Time
November-December
Goray'murrai—Warm and wet, do not camp near rivers
This season begins with the Great Eel Spirit calling his children to him, and the eels which are ready to mate make their way down the rivers and creeks to the ocean.
It is the time of the blooming of the Kai'arrewan (Acacia binervia) which announces the occurrence of fish in the bays and estuaries.
Acacia binervia, commonly known as the coast myall, is a wattle native to New South Wales and Victoria.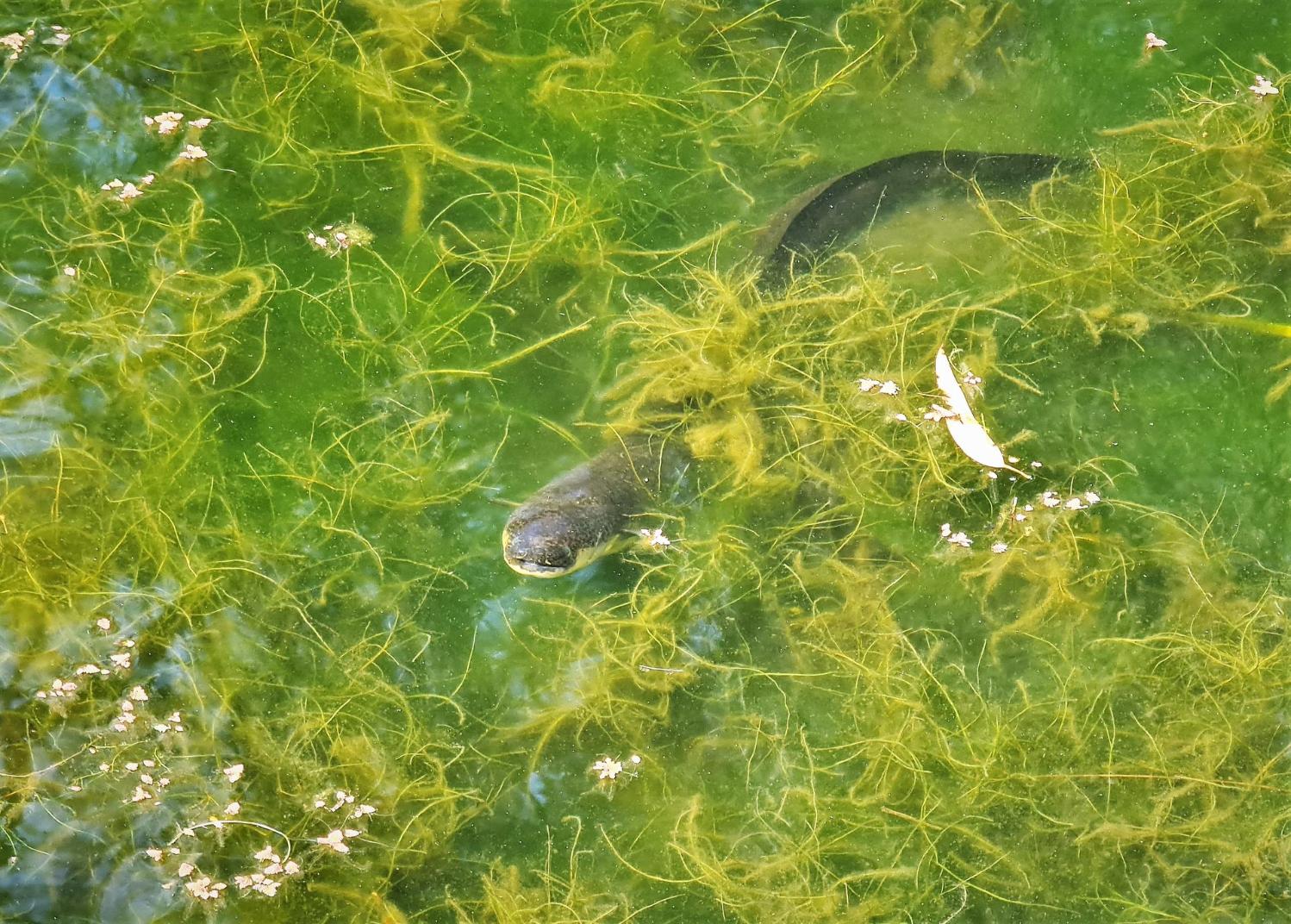 Eel in Warriewood Wetlands, October 2020 - photo by
Joe Mills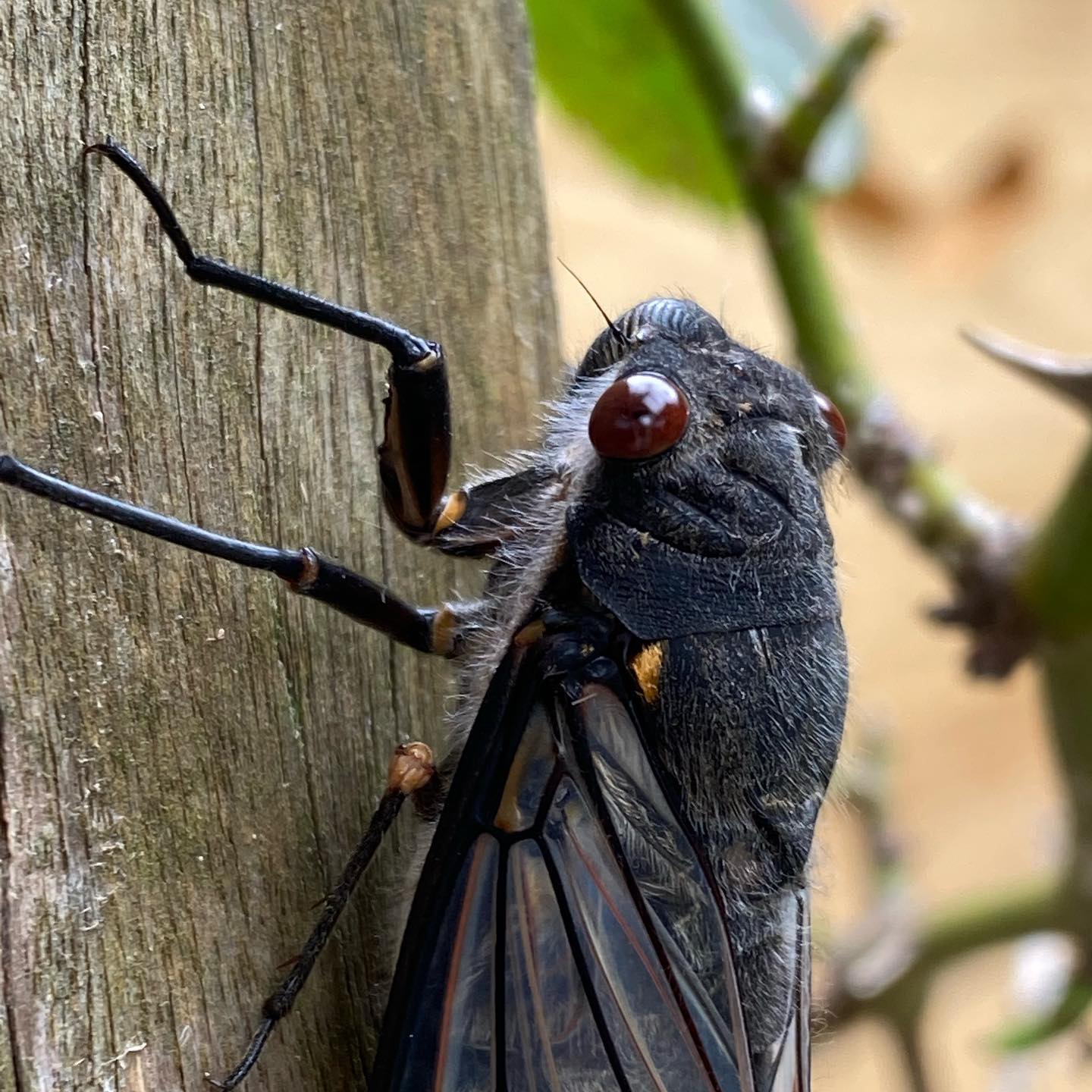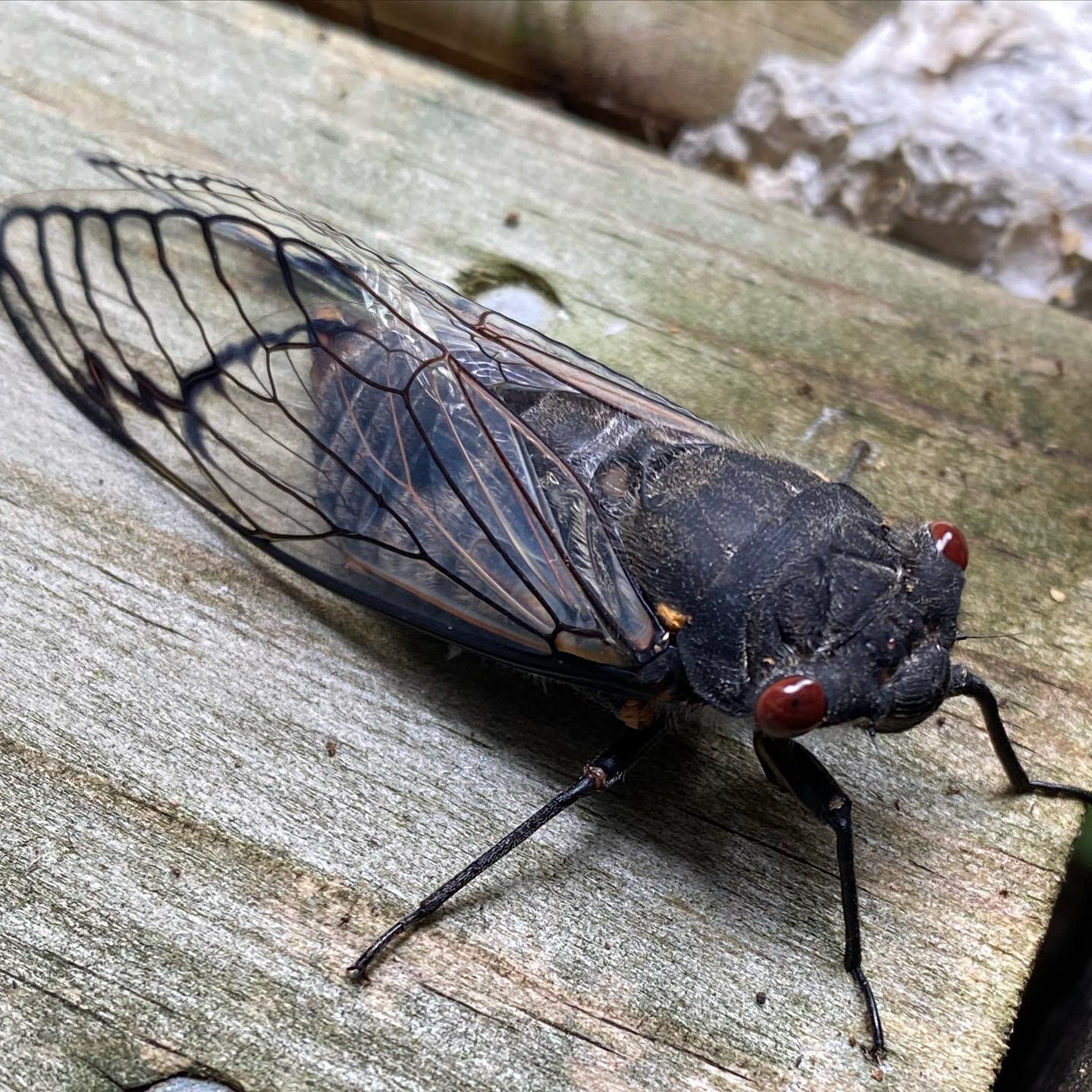 Black Prince Cicada, Psaltoda plaga, - at Elanora, November 20, 2020 - photos by Selena Griffith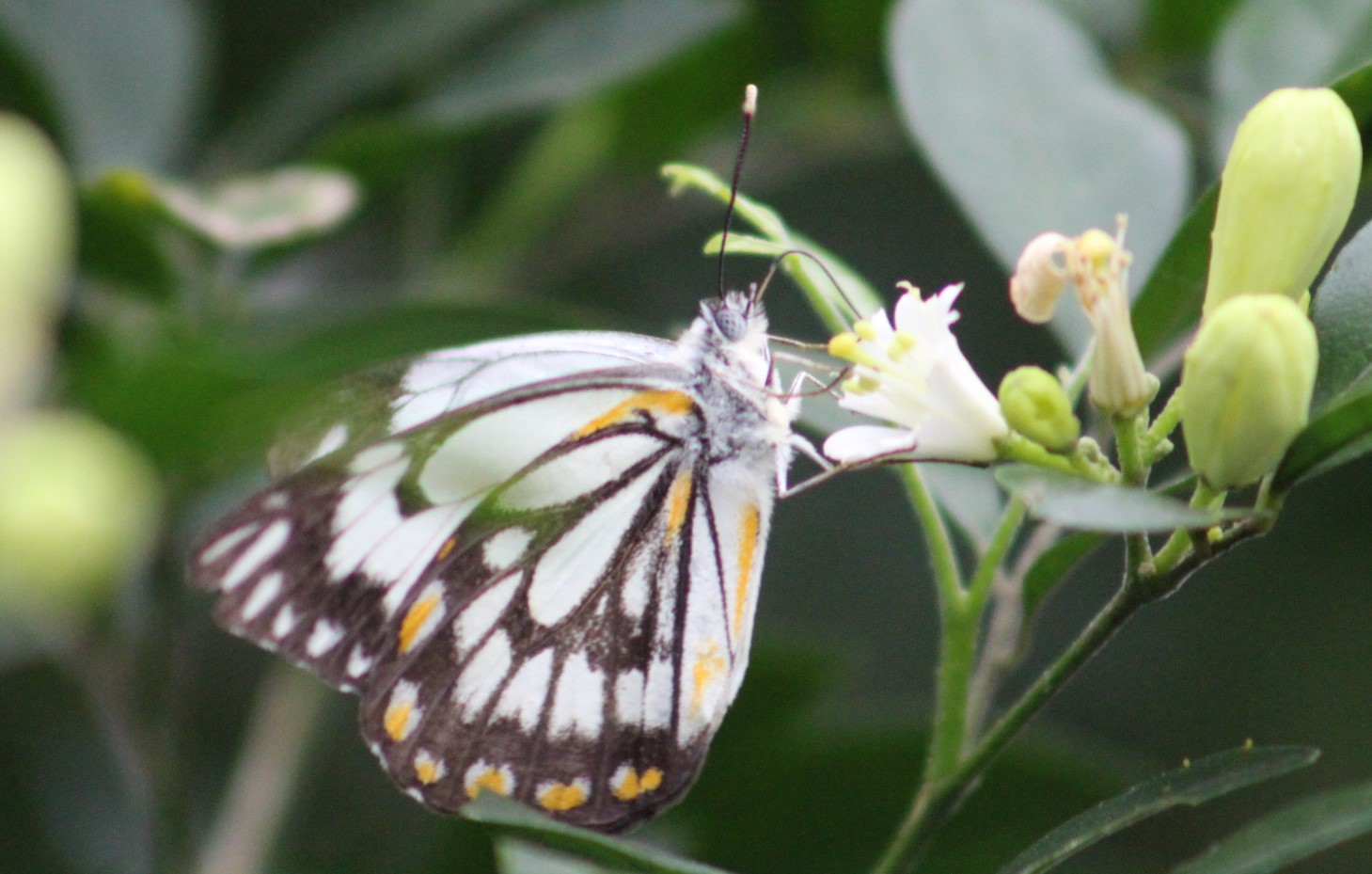 Caper White Butterfly, Elenois java, - photo by A J Guesdon, November 20, 2020
Australian Crow Butterfly, Euploea core corinna, November to May Distribution - photo by A J Guesdon, November 21, 2020
Watch Out On The Pittwater Estuary Water Zones & Beaches: Seals Are About
Residents have filmed and photographed the seals living at Barrenjoey as far south as Rowland Reserve and over at Clareville beach in recent days and ask that people keep an eye out for them and ensure they are kept safe from boat strikes and dogs are kept off the beaches they're not supposed to be on.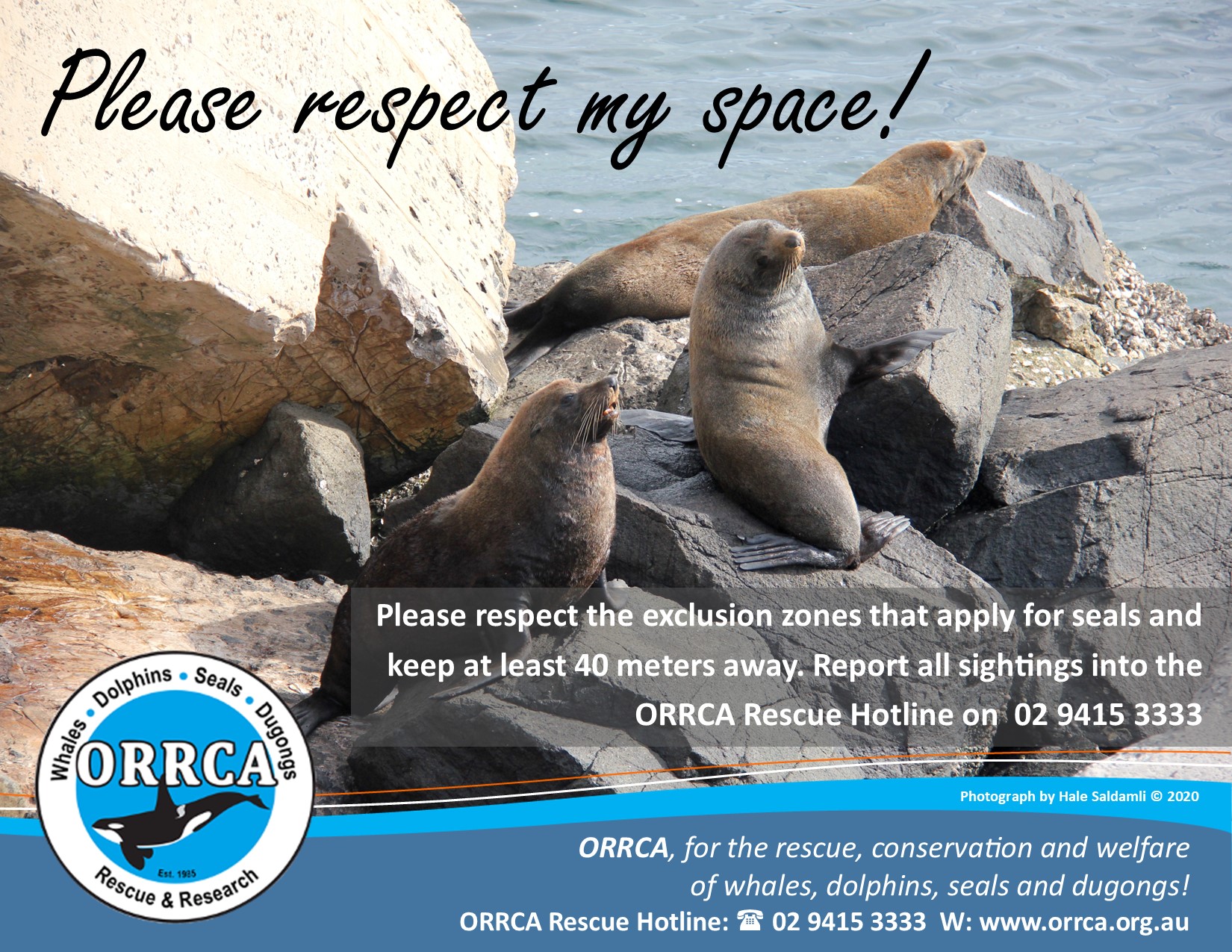 Can You Help Restore Our Environment? R&R Grants Open
If your community or government group could rehabilitate or conserve our natural environment, then apply for Environmental Restoration & Rehabilitation grant of up to $150,000.
NSW Environmental Trust Director Grants Tina Bidese is pleased to announce new program conditions.
"For the first time, all applicants will need to address at least one of these two new immediate priorities for the Environmental Trust: supporting threatened species recovery, and/or addressing climate change impacts on the natural environment – either mitigation or adaptation.
"Also, we're now offering 2 grant streams – for new and experienced grantees – with new applicants eligible for up to $100,000, and experienced applicants for up to $150,000," Ms Bidese said.
Experienced applicants are previous R&R grantees.
Additionally, for the first time this year a small amount of extra funding is available to each successful applicant to cover costs of a media and communications package (up to $4000), project monitoring (up to 10% of the grant value), and financial audit (up to $1000 for non-government and community applicants).
This extra support will help optimise and promote project outcomes, while also injecting money into the broader local community.
Potential project areas could be bush regeneration, weed management, capacity building, signage and educational resources, erosion control, fencing, ecological/cultural burning, formalisation of tracks, habitat creation structures, pest animal management, employment of project staff, revegetation, seed production areas/orchards and threatened species management.
Community organisations must be not-for-profits in order to apply, and could be community groups, incorporated associations, incorporated non-profit organisations, non-commercial cooperatives, companies limited by guarantee or non-government organisations. See
guidelines
for further detail.
Eligible government organisations include state government agencies and/or statutory committees, councils, regional organisations of councils, other local government-controlled organisations and universities (only eligible to apply for funding for projects on their own land).
Bushcare In Pittwater
For further information or to confirm the meeting details for below groups, please contact Council's Bushcare Officer on 9970 1367
BUSHCARE SCHEDULES
Where we work Which day What time
Avalon
Angophora Reserve 3rd Sunday 8:30 - 11:30am
Avalon Dunes 1st Sunday 8:30 - 11:30am
Avalon Golf Course 2nd Wednesday 3 - 5:30pm
Careel Creek 4th Saturday 8:30 - 11:30am
Toongari Reserve 3rd Saturday 9 - 12noon (8 - 11am in summer)
Bangalley Headland 2nd Sunday 9 to 12noon
Bayview
Winnererremy Bay 4th Sunday 9 to 12noon
Bilgola
North Bilgola Beach 3rd Monday 9 - 12noon
Algona Reserve 1st Saturday 9 - 12noon
Plateau Park 1st Friday 8:30 - 11:30am
Church Point
Browns Bay Reserve 1st Tuesday 9 - 12noon
McCarrs Creek Reserve Contact Bushcare Officer To be confirmed
Clareville
Old Wharf Reserve 3rd Saturday 8 - 11am
Elanora
Kundibah Reserve 4th Sunday 8:30 - 11:30am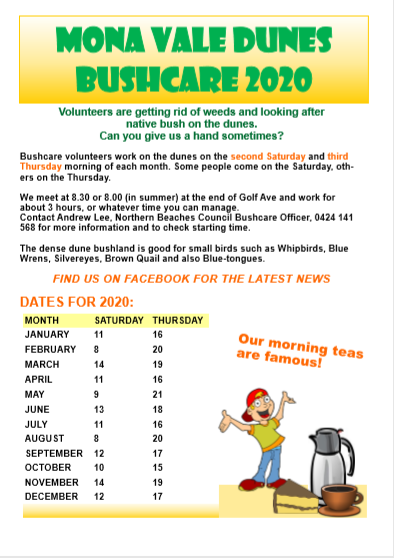 Mona Vale
Mona Vale Beach Basin 1st Saturday 8 - 11am
Mona Vale Dunes 2nd Saturday +3rd Thursday 8:30 - 11:30am
Newport
Bungan Beach 4th Sunday 9 - 12noon
Crescent Reserve 3rd Sunday 9 - 12noon
North Newport Beach 4th Saturday 8:30 - 11:30am
Porter Reserve 2nd Saturday 8 - 11am
North Narrabeen
Irrawong Reserve 2nd Saturday 2 - 5pm
Palm Beach
North Palm Beach Dunes 3rd Saturday 9 - 12noon
Scotland Island
Catherine Park 2nd Sunday 10 - 12:30pm
Elizabeth Park 1st Saturday 9 - 12noon
Pathilda Reserve 3rd Saturday 9 - 12noon
Warriewood
Warriewood Wetlands 1st Sunday 8:30 - 11:30am
Whale Beach
Norma Park 1st Friday 9 - 12noon
Western Foreshores
Coopers Point, Elvina Bay 2nd Sunday 10 - 1pm
Rocky Point, Elvina Bay 1st Monday 9 - 12noon

Gardens And Environment Groups And Organisations In Pittwater
Support For Volunteer Wildlife Carers
The State's army of volunteer wildlife rehabilitators, and the vets who assist them, will be better supported to meet the demands of native animal rescue with the November 13, 2020 release of the NSW Volunteer Wildlife Rehabilitation Sector Strategy.
The 3-year plan to support and improve wildlife rehabilitation in New South Wales has in part been developed to incorporate the findings of the NSW Bushfire Inquiry.
Environment Minister Matt Kean said wildlife rehabilitators rescue about 100,000 animals every year and even more in times of crisis.
"Our army of volunteer wildlife rehabilitators worked tirelessly in last summer's catastrophic bushfires, rescuing countless wildlife, including our precious koalas," Mr Kean said.
"Without their commitment, dedication and responsiveness our sick and injured native animals would not have survived."
The NSW Government has already committed $6.52 million to implement the strategy statewide.
Key elements include:
consistent standards of operation for the sector
improved support for local groups and volunteers
better training for veterinarians to assist native wildlife
a system of accreditation to replace the current licensing of volunteer wildlife rehabilitation groups.
Additionally, codes of practice for animal care will be enhanced along with training standards for rehabilitators and changes to the policy framework to give people more choice about which group they can join.
"Often working in challenging and confronting circumstances, these volunteers can bear significant personal cost and stress," Mr Kean said.
"We want volunteers to feel prepared, understood and respected while also equipping them with the necessary skills and resources to perform their crucial role."
The NSW Volunteer Wildlife Rehabilitation Sector Strategy 2020-2023 is available to download.
Embargo On In-River Dams: Ourimbah And Jilliby Jilliby Creeks
November 20, 2020
The NSW Department of Planning, Industry and Environment today announced an embargo on in-river dams within the Ourimbah Creek and Jilliby Jilliby Creek water sources.
Emma Solomon, Executive Director Policy, Planning & Sciences, said the embargo will apply to all approvals for a dam within a third order or higher stream within these catchments.
"The temporary embargo applies from today and will last for up to two years or until the water sharing plan for the Central Coast Unregulated Water Sources 2009 is replaced which is expected to be 1 July 2021," Ms Solomon said.
"A risk assessment recently completed by the department identified that the Jilliby Jilliby Creek and Ourimbah Creek water sources have very high environmental values that are at high risk from water extraction in these catchments.
"This prohibition exists in the other surface water sources within the Central Coast area and this embargo brings Jilliby Jilliby Creek and Ourimbah Creek in line with these other water sources," said Ms Solomon.
The permanency of this restriction will be discussed during the public exhibition phase of the replacement Central Coast Unregulated and Alluvial Water Sharing Plan, which is scheduled to commence on 30 November 2020.
Further details relating to the embargo are available at: Government Gazette of the State of New South Wales Number 323-Electricity and Water
Young NSW Fishers Launch New Business Podcast
Young commercial fishers, oyster farmers, and aquaculturists will share how they work and run their businesses in the new podcast, The Business of Fishing, commencing on Thursday 19th of November.
Covering eight coastal, river and inland locations around NSW, the podcast highlights some of New South Wales' most inspiring young commercial fishers, oyster farmers and aquaculturists who are succeeding in their industry and have reinvented parts of their businesses as a result of the challenges faced by COVID-19.
The Business of Fishing focuses on the business aspects behind the scenes, not in the boat. With a diverse range of businesses, ranging from open catch fishing to oyster farming, and all the way to inland breeding of Murray Cod.
The eight episodes will cover topics such as management of income and expenses, how technology can help you work smarter, not harder, the challenges of wanting a family and a career, and adapting your business model to meet the market.
Team leader of the Young Farmer Business Program, Alexandra Hicks said the podcasts are a great way for young people to reach other young people who may be geographically dispersed or isolated.
"This podcast is made by young fishers in NSW, who are telling their stories, told in their voices. They share their journeys and it's a very inspiring series for young fishers," Ms Hicks said.
"It's a really powerful way to learn – from other people just like you. This is the first podcast like this, we are very excited to launch this great informative series!"
The podcast has been created by the NSW Department of Primary Industries Young Farmer Business Program who are thrilled to feature a selection of hard working and ambitious fishers, oyster farmers and aquaculturists across New South Wales.
Weekly speakers and topics include:
Danny Green Coffs Harbour, Wild harvest
Jack Salt Pambula, Oysters
Troy Billin Yamba, Wild harvest
Jason Georgoulis Sydney, Wild harvest
Matt Ryan Bilbul, Aquaculture
Ewan & Bella Bale Port Macquarie, Oysters
Lucas Ashley Port Stephens, Oysters
Alex Tucker Hawkesbury, Wild harvest
A new podcast of The Business of Fishing is available each week, over the next eight weeks, download for free via Google Podcasts, the Apple Podcasts and YouTube.
For more information visit www.youngfarmer.nsw.gov.au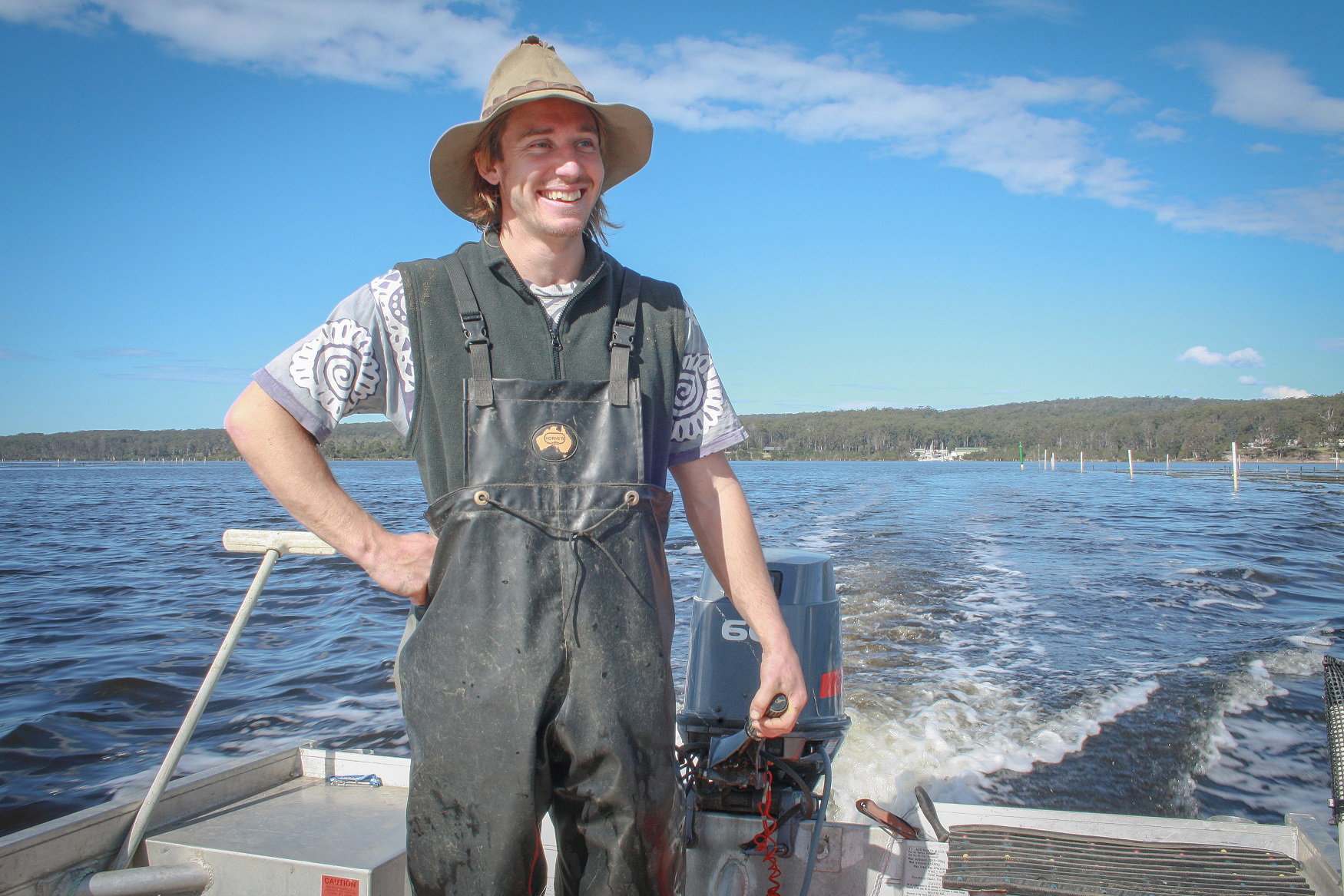 Jack Salt, oyster farmer, Pambula

Grants To Fund Innovative Re-Use And Recycling Projects
The NSW Environment Protection Authority (EPA) is calling for innovative and new projects looking for ways to re-use discarded materials to make new products or for new uses, and for construction projects that want to re-use materials like construction waste, glass or plastic, to apply for new grants to help create a circular economy.
New intakes for the EPA's Circulate and Civil Construction Market Programs are now open and aiming to divert valuable materials from landfill for re-use, recycling and industrial ecology projects.
The grant funding helps organisations including businesses, councils, not-for-profits, waste service providers and industry bodies, among others, design projects that promote the circular economy, instead of a disposable culture.
EPA Director Circular Economy Programs Kathy Giunta said these programs will provide grant funding to support industry to respond to the decision by the Council of Australian Governments (COAG) this year to ban the export of certain wastes that have not been processed into value-added material.
"One of the ways to mitigate the effects of China's National Sword policy and to prepare NSW for the waste export ban is to invest in projects that demonstrate innovative uses of recyclables," Ms Giunta said.
"The Circulate Program provides grants of up to $150,000 for innovative, commercially-oriented industrial ecology projects. Circulate supports projects that will recover materials that would otherwise be sent to landfill, and to instead use them as feedstock for other commercial, industrial or construction processes.
"The Civil Construction Market Program provides grants of up to $250,000 for civil construction projects that re-use construction and demolition waste or recyclables from households and businesses such as glass, plastic and paper."
Previous projects in the Circulate Program include Cross Connections' Plastic Police, which supplied soft plastics to the Downer Group's Reconophalt project, the first road surfacing material in Australia to contain high recycled content from waste streams, also including glass and toner, which would otherwise be bound for landfill or stockpiled.
Previous projects in the Civil Construction Market Program include supporting Lendlease's use of recycled glass from Lismore Council in pavement concrete on three trial sites as part of the Woolgoolga to Ballina Pacific Highway Upgrade.
Applications will be open until Friday 12 February 2021.
For details of the grants and how to apply, visit epa.nsw.gov.au/circulate and epa.nsw.gov.au/working-together/grants/business-recycling/civil-construction-market-program-grants
Keep Australia Beautiful NSW Award Winners Announced
November 19, 2020
NSW Environment Protection Authority CEO Tracy Mackey today congratulated all the winners at the Keep Australia Beautiful NSW 2020 Sustainable Cities Awards.
The awards recognise, celebrate and reward the sustainability initiatives of NSW metropolitan councils, businesses and community groups and are organized by Keep Australia Beautiful NSW.
Ms Mackey said the awards were deserved recognition for those promoting sustainable practices through innovative ideas.
"There are a wide variety of winners in a number of categories who have left their mark with unique ideas and have brought a positive influence to various communities. Their hard work is very much appreciated and the awards greatly deserved."
Ms Mackey praised the variety of awards including the Don't be a Tosser Litter Action Award which was awarded to Seaside Scavenge and the Waste Less Recycle More Award which went to joint winners Auburn Hospital Recyclers and Sutherland Shire Council.
Also among the winners was Cans for Kids led by 25-year-old Auburn resident Alexander Roberts, who works with Auburn Hospital staff to collect eligible bottles and cans from the hospital to recycle through Return and Earn.
The container refunds are used to support international charity Save the Children, with every 20 containers returned paying enough to vaccinate a child for life.
Ms Mackey said the work of Alex and Auburn Hospital was truly inspiring, demonstrating the incredible impact we can all have on our environment as well the community through our actions.
"Congratulations Cans for Kids. Not only are you helping thousands of children overseas access important medical care, but you're also helping the environment," Ms Mackey said.
Alex began collecting cans to raise money for children's charities 13 years ago when he was in primary school.
He has worked closely with Auburn Hospital, especially the cleaning staff, who helped ensure that all eligible drink containers at the hospital are recycled. Currently, the container refunds provide approximately $150 per month to Save the Children.
Cans for Kids has also expanded with local businesses, social groups, sporting teams, churches, and even hospital patients and their families contributing containers.
To learn more about Keep Australia Beautiful NSW programs and future events please visit: www.kabnsw.org.au
Sydney Water Sentenced Over Lane Cove Sewage Pollution
Sydney Water has been convicted and penalised a total of $145,000 over sewage pollution in the Lane Cove National Park and Lane Cove River, following prosecution by the NSW Environment Protection Authority.
In the NSW Land and Environment Court in early November, Justice Pain convicted Sydney Water for one water pollution offence and one offence of breaching its Environment Protection Licence. Sydney Water pleaded guilty to the offences.
In July 2018, around 64,000 litres of untreated sewage overflowed from a maintenance point in Lane Cove National Park at North Epping and was subsequently flushed into nearby bushland, a local creek and the Lane Cove River, as Sydney Water technicians attempted to clean-up the discharge.
Instead of removing the sewage that remained in the bushland and creek, Sydney Water washed the raw sewage into the Lane Cove River.
Due to failures in Sydney Water's instructions and communication with staff, the clean-up of the remaining raw sewage in Lane Cove National Park was not completed for more than three weeks.
Justice Pain said "Sydney Water could reasonably have foreseen the likelihood of harm and greater risk to human health (both unquantifiable) of opening the mains water valve on 29 and 30 July 2018, before adequate clean-up took place."
Justice Pain also said "The prolonged failure to clean up over a three week period giving rise to the Licence Offence was unsatisfactory to say the least". Her Honour also said the failure to clean up adequately continued for a lengthy period and occurred only when Sydney Water was prompted by the EPA to do so.
Sydney Water was ordered to pay $127,000 of the $145,000 penalty to the Lane Cove National Park Bush Regeneration Project. It was also ordered to pay the EPA's investigation costs of $24,369 plus legal costs and to publicise its convictions in newspapers and on social media.
More Than $1 Million Allocated In Grants To Tackle Local Litter
November 20, 2020
The NSW Government has announced the successful applicants of $1 million in grants to tackle litter in their local areas.
NSW Environment Protection Authority Executive Director Liesbet Spanjaard said all applicants in local communities across the state who applied for the two NSW Government litter grants, including tackling cigarette butts, were to be commended.
A total of $1.1 million – comprising $600,000 for Round 6 of the Community Litter Grants and $500,000 for the inaugural Cigarette Butt Litter Prevention Grants – will be provided to councils, community groups and organisations to implement litter prevention projects in their areas.
Ms Spanjaard said the Cigarette Butt Litter Prevention Grants were a new and exciting opportunity to fund projects that work with stakeholders to deliver local cigarette butt litter prevention projects and reduce litter.
"Cigarette butts are consistently the most littered item in NSW every year. I hope local communities can set a great example for innovative projects to help reduce the millions of butts littered each year and by doing so, clean up our environment."
Ms Spanjaard said that previous litter prevention grant programs had seen some impressive results to date and was confident the successful applicants would achieve similar results.
"More than 200 projects have been funded so far under the litter prevention grant program with incredible results – some projects have recorded up to 80 per cent reduction in litter in their targeted hotspot," Ms Spanjaard said.
"It is excellent to see grants awarded to a variety of groups and councils that will enable action to be taken to keep our suburbs clean."
More information about the successful applicants and NSW EPA Litter Grants program is available at:
https://www.epa.nsw.gov.au/working-together/grants/litter-program/community-litter-grants and https://www.epa.nsw.gov.au/your-environment/litter-and-illegal-dumping/epa-work-prevent-litter/reducing-cigarette-butt-litter
Round 6 program
Grant funding for round 6 was available in two streams.
Stream 1: On-Ground litter prevention projects - $4,000 to $40,000
For groups who want to act on a locally identified litter issue at one or more locations
Projects in this stream will use proven methods of litter prevention to support the motivation of the community group to reduce litter.
Stream 2: Own It and Act partnership projects - $50,000 to $90,000
Projects in this stream will be longer-term strategic state or regional litter prevention initiatives that may not be site-specific.
Projects must demonstrate how they build leadership and capacity of community groups to deliver ongoing litter prevention outcomes.
Projects in this stream must align with and support the Own It and Act strategic framework developed by the DPIE Litter Prevention Unit.
Round 6 recipients – Stream 1
Organisation - Amount - Project summary
Canterbury City Community Centre $15,000 Lakemba Tackles Takeaway Litter
This project aims to address littered takeaway packaging items and littering from motor vehicles at four hotspot locations including Lakemba town centre, a local primary school, community park and popular picnic area. Utilising community leaders and local community groups, Canterbury City Community Centre aims to engage with the local CALD community to promote responsible disposal of rubbish whilst engaging the support of Canterbury Bankstown Council to enforce littering fines and promotion of the NSW EPA's Report littering from vehicles program.
Dharriwaa Elders Group $35,000 Keep Our Rivers Clean
Located on the Namoi and Barwon River, this project focuses on education and shifting attitudes within the local Indigenous community about the impact of litter on the local environment and the need for urgent action to protect the community's river system and lifesource. The initiative seeks to reduce litter by 50% at sites along the Barwon River by 2021, incorporating key litter prevention mechanisms including clean ups and infrastructure. A key element of the campaign will be education, which will be focussed on the voices of Aboriginal Elders who hold the cultural authority for shifting behaviours towards Caring for Country. The Dharriwaa Elders Group, in partnership with UNSW, will evaluate the program's effectiveness through an ongoing behaviour change initiative.
Greenacre Community Centre $28,425 Keep Greenacre Clean & Green
Led by a subcommittee called the "Greenacre Clean & Green Team" this project will take an integrated approach to reducing litter and littering behaviours in Greenacre and address the significant litter issue at a community car park on Waterloo Road. In addition to new bin infrastructure and CALD community signage, the Community Centre will partner with Canterbury-Bankstown City Council to deliver workshops aimed at educating the community on littering with a regular pop-up stall at the carpark to provide an on-ground presence for promoting the carpark as a clean community space.
Raymond Terrace Lions Club $6,500 Clean Up Fitzgerald
Engaging closely with Port Stephens Council and Raymond Terrance Men's Shed Fishing Group, this project aims to address litter at a popular boat ramp and picnic area. The project will install new bins and additional Don't Be A Tosser! signage in conjunction with regular contact with locals to promote the area as litter-free environment.
Wangarang Industries $10,005 Highway Litter Prevention
The aim of this project is to reduce the amount of litter being thrown from cars, trucks and other vehicles using the Northern Distributor leading into Orange. To achieve this, Wangarang Industries will partner with Orange City Council to install Tosser! signage as well as VMS roadside signage during peak season to communicate the NSW EPA's Report littering from vehicles program. In addition the project partners will engage with Northern Distributor Businesses to communicate to customers to responsibly dispose of rubbish, with the Orange City Council Rangers assisting by patrolling the site over the project period.
Round 6 recipients – Stream 2
Organisation - Amount - Project summary
Jindabyne Chamber of Commerce $75,300 Sustainable Snowies Litter Prevention Strategy
This project aims to better understand the contributing factors to litter across Jindabyne and the Snowy Mountains as part of a litter prevention pilot strategy to reduce litter by 50% by 2025 in the region. The project will be led by a Litter Prevention Project Officer who will trial and refine the strategy, engaging with a diverse stakeholder group to develop a toolbox of resources for regional litter prevention plans. At the conclusion of the project, member organisations will establish targets and commit resources to systematically reduce litter using evidence-based approaches, ensuring long term coordinated litter prevention outcomes across the Snowy Mountain region.
OceanWatch $71,300 Litter Free Estuaries Pilot
Working closely with community groups, land managers and estuary users, this project aims to pilot a litter prevention initiative in Brisbane Water to reduce the amount of litter by 50% at typical estuary litter hotspot locations. At the conclusion of the pilot, OceanWatch aims to develop a Litter Prevention Strategy which will be disseminated to communities, water users and local councils surrounding 22 NSW estuaries, to raise awareness of local litter issues, train key stakeholders in proven litter prevention strategies and establish a foundation for future litter prevention initiatives within the seafood and other estuary-based businesses.
River Canoe Club of NSW/Cooks River Alliance $90,000 Cooks River Litter Prevention Strategy
The River Canoe Club of NSW, in partnership with the Cooks River Alliance and key community stakeholders, aims to develop a comprehensive and collaborative litter prevention strategy to reduce 50% of litter entering the Cooks River by 2025.
To achieve this, a series of community-led pilots will be carried out, including clean-ups, community awareness and education initiatives focused on litter prevention and coordinated with land managers. At the conclusion of the project the leaning from the pilots with be synthesised into a strategic plans for partners to adapt, to achieve sustained long term litter reduction in the Cooks River.
Sydney Coastal Councils Group/Parramatta River Catchment Group $90,000 Greater Sydney Harbour Litter Prevention Strategy
Working with community groups and member councils, this project aims to develop a Regional Litter Prevention Strategy to reduce the amount of litter entering the Parramatta River and Sydney Harbour by 50% by 2025. The project will be implemented by employing a Community Project Delivery Officer to pilot litter prevention strategies in three council areas, developing a 'proof of concept' model that involves community education and involvement, as well as embedding litter prevention policies and commitments into council planning and strategy. At the conclusion of the project, the Sydney Coastal Councils Group, in partnership with the Parramatta River Catchment Group, seeks to incorporate the evidence-based litter prevention strategy into all member councils' efforts to achieve long term litter prevention in Parramatta River and Sydney Harbour.
Take 3 For the Sea $89,103 First Wave: NSW Tourism Industry Pilot Program #Take3forNSW
Working in consultation with National Parks & Wildlife Services (NPWS), Destination NSW and key tourism stakeholders, Take 3 will pilot a Litter Prevention Strategy at 3 tourist locations around the state, to analyse the key factors contributing to litter and trial litter prevention strategies in consultation with the tourism industry to reduce litter at hotspots by 50%. At the conclusion of the project, Take 3 will develop an online toolkit based on the proof of concept pilots, to engage with licenced tourism operators and tourism stakeholders to systematically address tourism-generated litter. The ownership of litter prevention will be underpinned by a litter prevention certification program for tourism operators.
Total Environment Centre $90,000 AUSMAP - Developing and Testing a Framework for Microplastic Litter Reduction in NSW
Building on their pilot for reducing litter and microplastics in a single catchment area, AUSMAP will expand the scope by partnering with Macquarie University and Southern Cross University to form the evidence base for a flexible step-by-step rapid response approach for reducing macro and micro litter regionally at the local government level. The litter reduction pilot will be trialled in three diverse regions: an inland farming catchment (Central West NSW), a tourist coastal catchment (Far North NSW) and an urban city catchment (Cooks River Sydney) utilising the Australian Microplastic Assessment Project (AUSMAP) tools to deliver outcomes set out under NSW EPA Litter Prevention Strategy.
NSW DPI: Vaccinate Now To Protect Livestock From Anthrax
November 19, 2020
The NSW Department of Primary Industries (DPI) and Local Land Services (LLS) have urged farmers to vaccinate cattle and sheep against anthrax, to prevent the disease which can kill livestock.
DPI senior veterinary officer, Graham Bailey, said anthrax is unpredictable and affected stock often show few or no signs of ill health before they die.
"Annual vaccination should be considered on high-risk properties as anthrax can lie dormant in the soil for decades," Dr Bailey said.
"High-risk properties include those where anthrax has been detected and nearby properties.
"In NSW, anthrax tends to occur in an area which runs through the centre of the state between Bourke and Moree in the north, to Albury and Deniliquin in the south."
Farmers can contact LLS to obtain specific advice for their properties.
Vaccination prevents anthrax, which is caused by the bacterium Bacillus anthracis, from occurring and breaks the cycle of spore production to reduce the risk of anthrax occurring in the future.
When vaccination is conducted on an annual basis, spores in the environment die.
The last case of anthrax detected in NSW was in January 2020.
LLS Animal Biosecurity and Welfare business partner, Scott Ison, said farmers can apply to use the anthrax vaccine through their LLS district veterinarian.
"Once authorised applicants can place an order for the vaccine with their local rural supplier or private veterinarian," Dr Ison said.
"Farmers should suspect anthrax as a possible cause if animals die suddenly. There may be no signs and the disease can begin with sporadic deaths of single animals over a few days before building to dramatic losses in a very short time.
"Cases of sudden death in livestock are regularly investigated by LLS and private veterinarians and in most cases anthrax is excluded as the cause."
Anthrax, a notifiable disease which must be reported immediately to the Emergency Animal Disease Hotline by calling 1800 675 888, is listed as prohibited matter under the NSW Biosecurity Act.
Information about preventing anthrax is available on the DPI website or from LLS, 1300 795 299.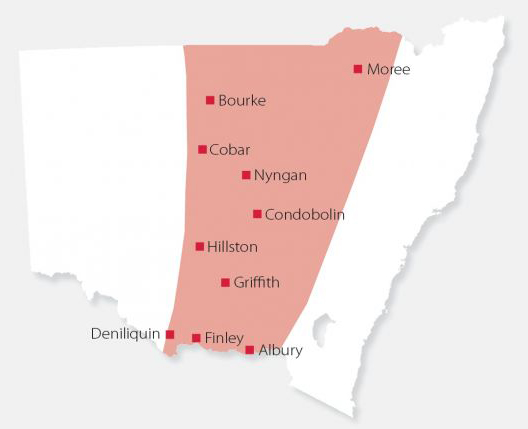 In NSW, anthrax tends to occur in an area which runs through the centre of the state between Bourke and Moree in the north, to Albury and Deniliquin in the south.

Tick Population Booming In Our Area
Residents from Terrey Hills and Belrose to Narrabeen and Palm Beach report a high number of ticks are still present in the landscape. Local Veterinarians are stating there has not been the usual break from ticks so far and each day they're still getting cases, especially in treating family dogs.
To help protect yourself and your family, you should:
Use a chemical repellent with DEET, permethrin or picaridin.
Wear light-colored protective clothing.
Tuck pant legs into socks.
Avoid tick-infested areas.
Check yourself, your children, and your pets daily for ticks and carefully remove any ticks using a freezing agent.
If you have a reaction, contact your GP for advice.
Shorebird Identification Booklet
The Migratory Shorebird Program has just released the third edition of its hugely popular Shorebird Identification Booklet. The team has thoroughly revised and updated this pocket-sized companion for all shorebird counters and interested birders, with lots of useful information on our most common shorebirds, key identification features, sighting distribution maps and short articles on some of BirdLife's shorebird activities.
The booklet can be downloaded here in PDF file format: http://www.birdlife.org.au/documents/Shorebird_ID_Booklet_V3.pdf
Paper copies can be ordered as well, see http://www.birdlife.org.au/projects/shorebirds-2020/counter-resources for details.
Download BirdLife Australia's children's education kit to help them learn more about our wading birdlife
Shorebirds are a group of wading birds that can be found feeding on swamps, tidal mudflats, estuaries, beaches and open country. For many people, shorebirds are just those brown birds feeding a long way out on the mud but they are actually a remarkably diverse collection of birds including stilts, sandpipers, snipe, curlews, godwits, plovers and oystercatchers. Each species is superbly adapted to suit its preferred habitat. The Red-necked Stint is as small as a sparrow, with relatively short legs and bill that it pecks food from the surface of the mud with, whereas the Eastern Curlew is over two feet long with a exceptionally long legs and a massively curved beak that it thrusts deep down into the mud to pull out crabs, worms and other creatures hidden below the surface.
Some shorebirds are fairly drab in plumage, especially when they are visiting Australia in their non-breeding season, but when they migrate to their Arctic nesting grounds, they develop a vibrant flush of bright colours to attract a mate. We have 37 types of shorebirds that annually migrate to Australia on some of the most lengthy and arduous journeys in the animal kingdom, but there are also 18 shorebirds that call Australia home all year round.
What all our shorebirds have in common—be they large or small, seasoned traveller or homebody, brightly coloured or in muted tones—is that each species needs adequate safe areas where they can successfully feed and breed.
The National Shorebird Monitoring Program is managed and supported by BirdLife Australia.

This project is supported by Glenelg Hopkins Catchment Management Authority and Hunter Local Land Services through funding from the Australian Government's National Landcare Program. Funding from Helen Macpherson Smith Trust and Port Phillip Bay Fund is acknowledged.
The National Shorebird Monitoring Program is made possible with the help of over 1,600 volunteers working in coastal and inland habitats all over Australia.
The National Shorebird Monitoring program (started as the Shorebirds 2020 project initiated to re-invigorate monitoring around Australia) is raising awareness of how incredible shorebirds are, and actively engaging the community to participate in gathering information needed to conserve shorebirds.
In the short term, the destruction of tidal ecosystems will need to be stopped, and our program is designed to strengthen the case for protecting these important habitats.
In the long term, there will be a need to mitigate against the likely effects of climate change on a species that travels across the entire range of latitudes where impacts are likely.
The identification and protection of critical areas for shorebirds will need to continue in order to guard against the potential threats associated with habitats in close proximity to nearly half the human population.
Here in Australia, the place where these birds grow up and spend most of their lives, continued monitoring is necessary to inform the best management practice to maintain shorebird populations.
BirdLife Australia believe that we can help secure a brighter future for these remarkable birds by educating stakeholders, gathering information on how and why shorebird populations are changing, and working to grow the community of people who care about shorebirds.

To find out more visit: http://www.birdlife.org.au/projects/shorebirds-2020/shorebirds-2020-program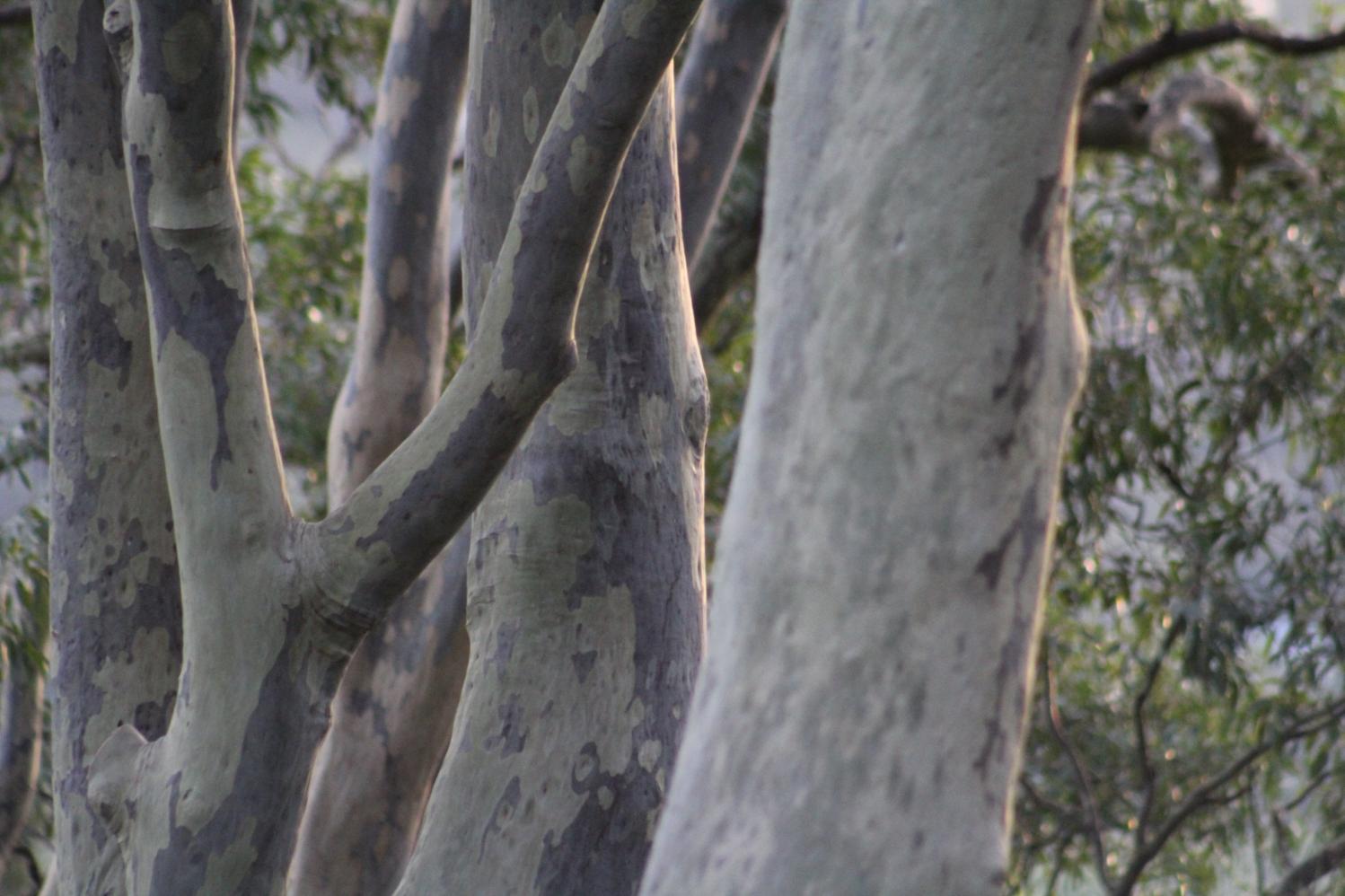 Aussie Bread Tags Collection Points
Collecting bread tags enables us to provide wheelchairs that change the life of disabled people in need, as well as keeping the tags out of landfill to help to preserve the environment.
Bread Tags for Wheelchairs was started in South Africa in 2006 by Mary Honeybun. It is a community program where individuals and organisations collect bread tags, which are sold to recyclers. The money raised pays for wheelchairs for the less fortunate which are purchased through a local pharmacy. Currently about 500kg of bread tags are collected a month in South Africa, funding 2-3 wheelchairs.
We have been collecting bread tags nationally in Australia since September 2018 and now have more than 100 collection points across the country. In February 2019 we started local recycling through Transmutation - Reduce, Reuse and Recycle in Robe, SA, where our tags are recycled into products such as door knobs and bowls. Tags from some states are still sent to South Africa where a plastics company called Zibo recycles them into seedling trays.
These humble bits of polystyrene can make a real difference so get your friends, family, school, workplace and church involved. Ask school tuck shops and boarding school kitchens, child care centres, aged care facilities, hospitals, cafes and fast food outlets to collect for you - they get through a lot of bread!
All the information and signage for collecting or setting up a public collection point is
on our website
.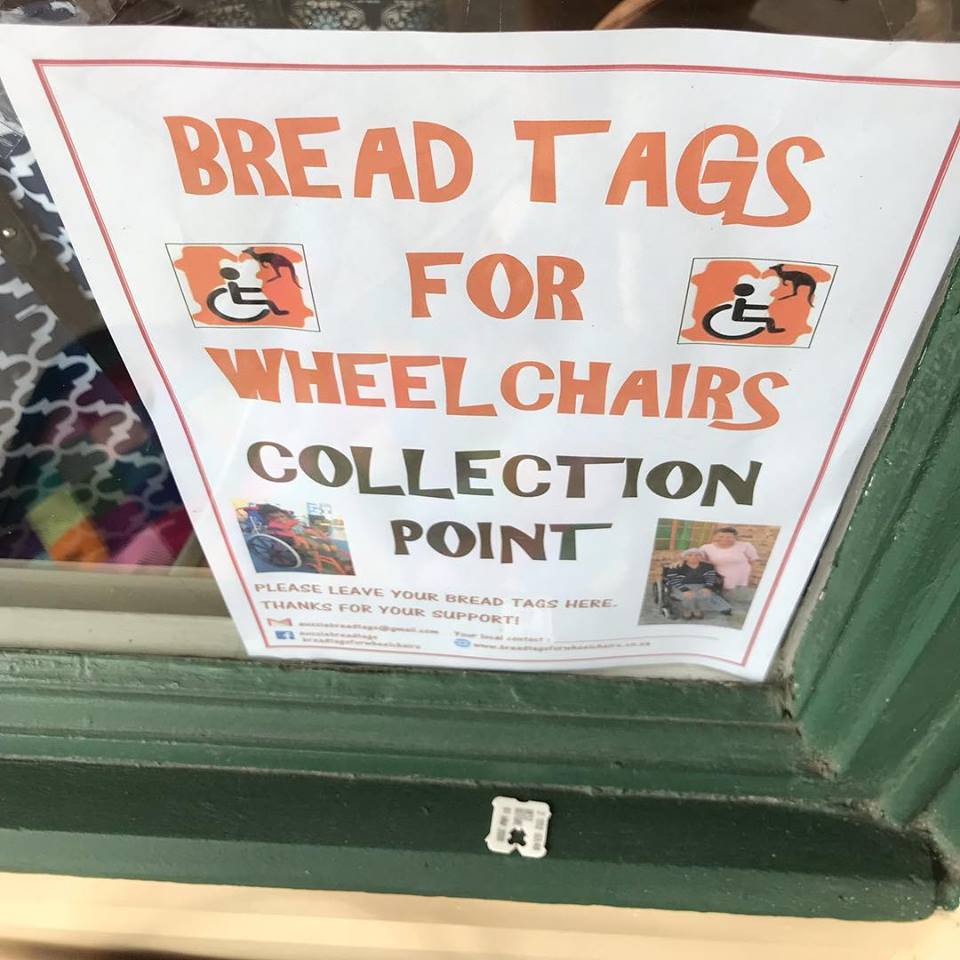 Christmas Stamps 2020 Feature Australian Flora And Fauna
In the lead-up to Christmas, Australia Post has released some beautiful stamps to provide a festive touch your Christmas greetings.
While the full Christmas stamp issues were released on 30 October 2020, the international-rate Christmas stamps were made available from 1 October 2020, to help ensure that our customers' international Christmas mail reaches its intended destination on time, in light of the impacts of COVID-19 on worldwide mail delivery.
Christmas-themed stamps
This year's traditional Christmas stamps (65c, the domestic Christmas-card rate and $2.20, the international Christmas-card rate), feature artwork by sculptor and artist Leopoldine Mimovich OAM (1920–2019). The Christmas scenes, beautifully rendered in oil paint and gold foil, feature Mary, Joseph and the baby Jesus amidst native flora and fauna.
The secular Christmas stamps feature illustrations by Sarah Allen, which have a folksy, vintage feel. The Christmas pudding, stocking and wreath are adorned with native Australian flora and fauna, including kangaroo paw, waratah and a Flame Robin.
The Christmas 2020 product range includes booklets of 20 of each of the 65c self-adhesive stamp designs, complete with convenient "card only" stickers.
Christmas Island Christmas stamp issue

This year's joyful, colourful illustrations for the Christmas Island Christmas stamp issue are by Sonia Kretschmar. The two stamps (domestic Christmas-card rate and international Christmas-card rate) feature an enthusiastic musical troupe of carol singers and instrumentalists, led by Santa and Rudolph.

65c - Mother Mary and the infant Jesus
This stamp shows a stately Madonna and Child amid the colourful Australian bush, surrounded by an array of native flora, including banksia, wattle, eucalyptus and waratah. Various animals, such as a magpie, kookaburra, owl, Koala, possum, wallaby, cockatoo and parrot, are perched in the foliage, as if paying homage to the Christ Child. The work was painted in oil on canvas board in 1980 and is in the Australian Catholic University Art Collection.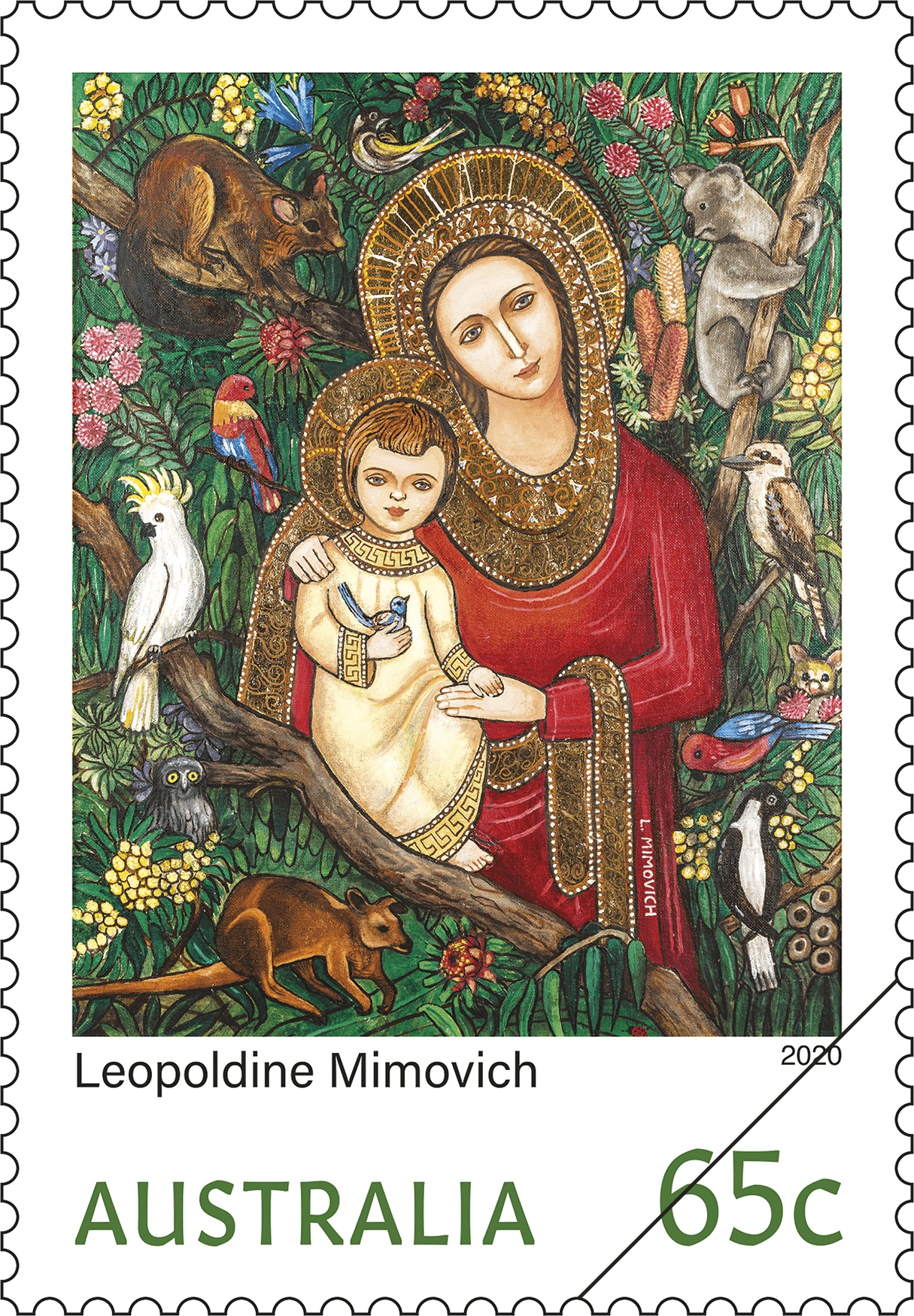 65c - Christmas wreath
The wreath has a very long history, first being used in ancient times as a head adornment. Made of laurel, olive or oak leaves, wreaths symbolised a person's status or particular achievements. Christmas wreaths are made of evergreen branches to symbolise everlasting life. Today, Christmas wreaths are customarily placed on the front door, and while they can be made of almost anything, most are predominantly evergreen with red decorations such a bows, baubles and berries. The wreath featured on the stamp comprises native Australia flora, with a delightful Flame Robin perched at the base.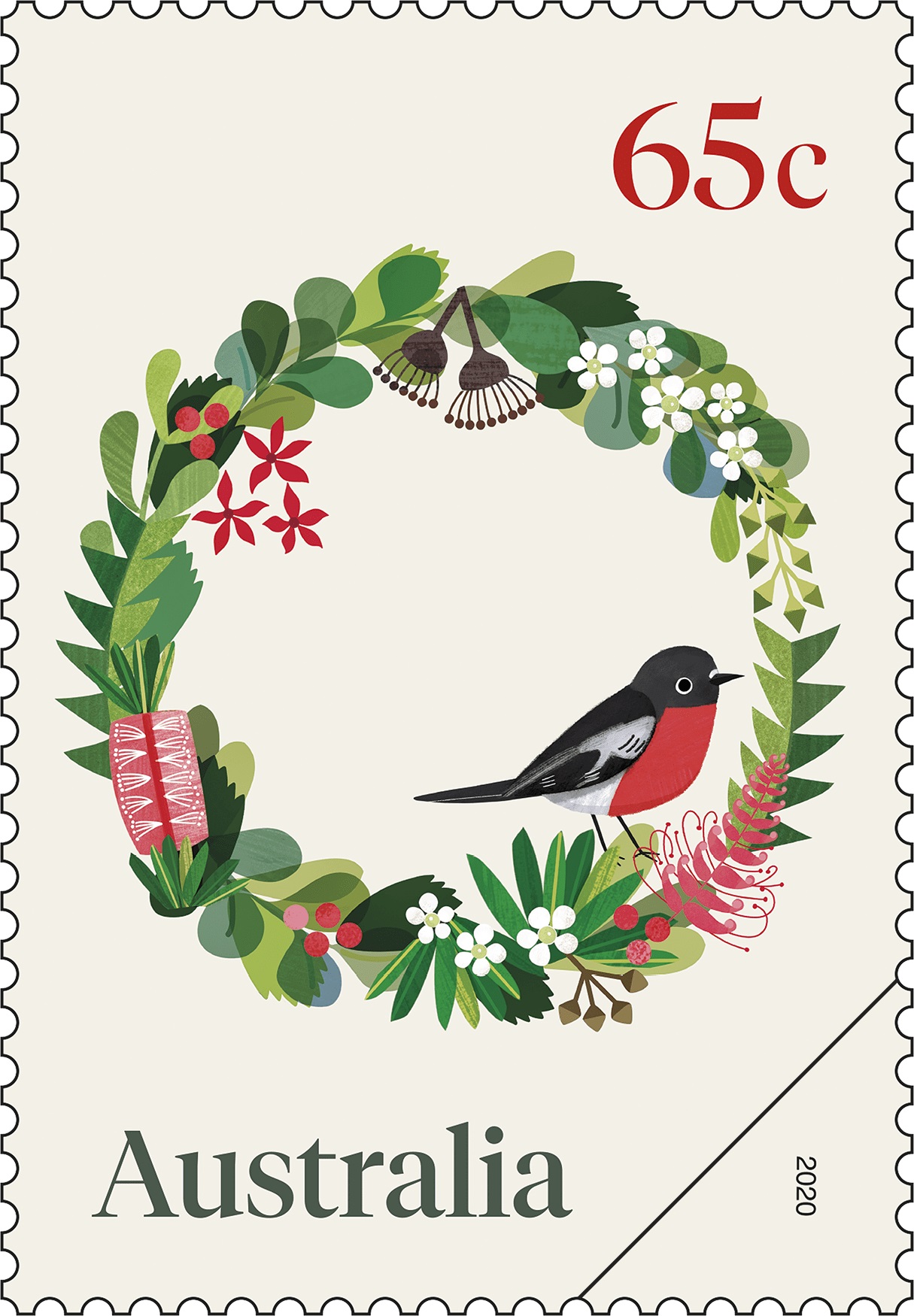 65c - Christmas stocking
The origin of the Christmas stocking is somewhat obscure, but it seems that for hundreds of years children have left shoes and stockings by the fireplace on Christmas Eve to be filled with gifts by Father Christmas. For naughty children, the threat is that they will receive coals instead of treats. The stocking featured on the stamp is overflowing with Australian native plants and flowers, including kangaroo paw and waratah.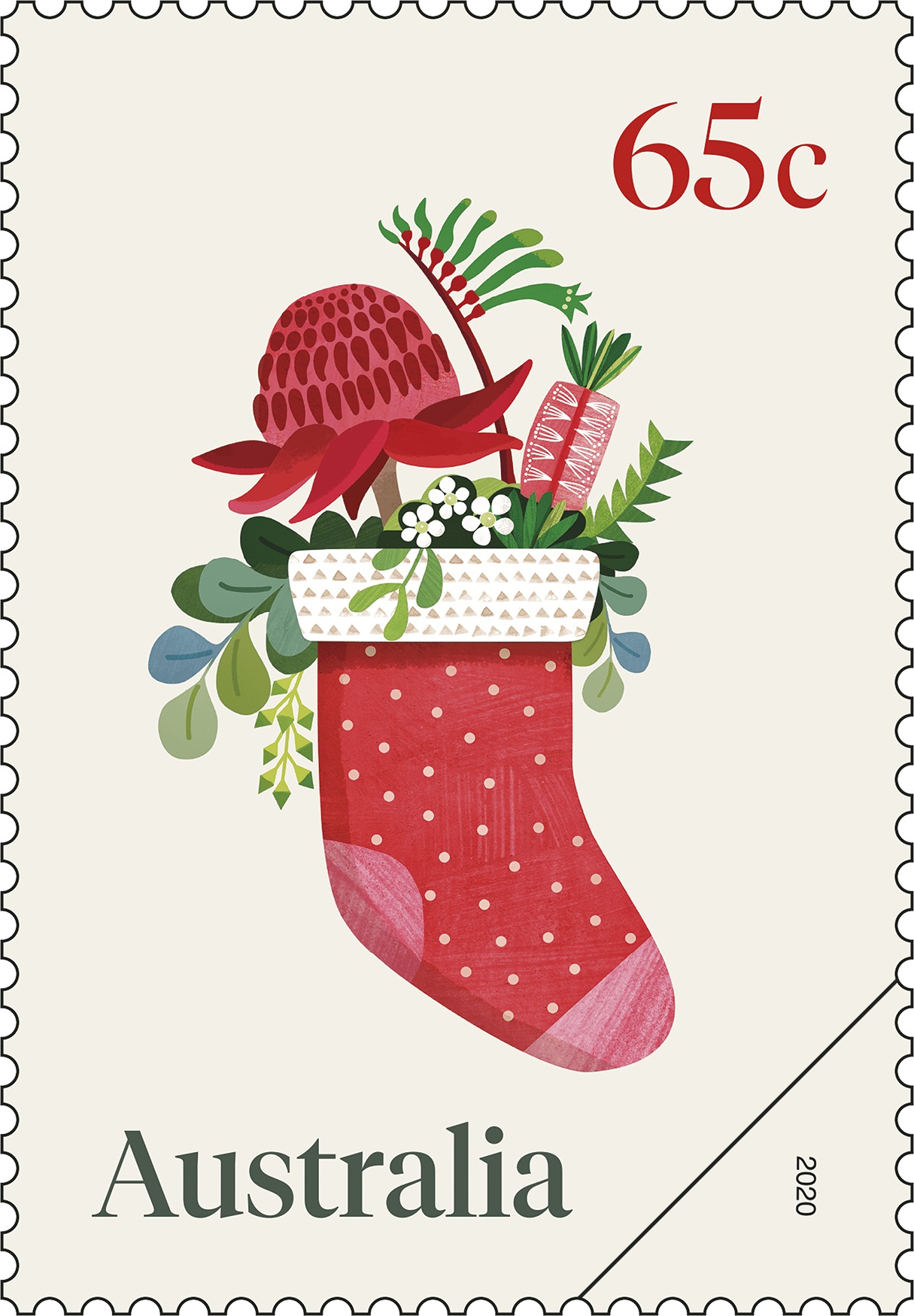 $2.20 - Christmas pudding
Christmas pudding, or plum pudding, is a British and Irish tradition, thought to have originated in the Middle Ages. The pudding is composed of dried fruits, held together by egg or suet, and flavoured with spices and brandy. It is made and steamed a month or more before Christmas and hung up in a bag to mature, preserved by the high alcohol content. The reheated pudding is served on Christmas Day, after being doused in brandy, ignited and brought to the table all aflame. Like the turkey, the Christmas pudding is usually served hot, even in the sweltering heat of the Australian summer.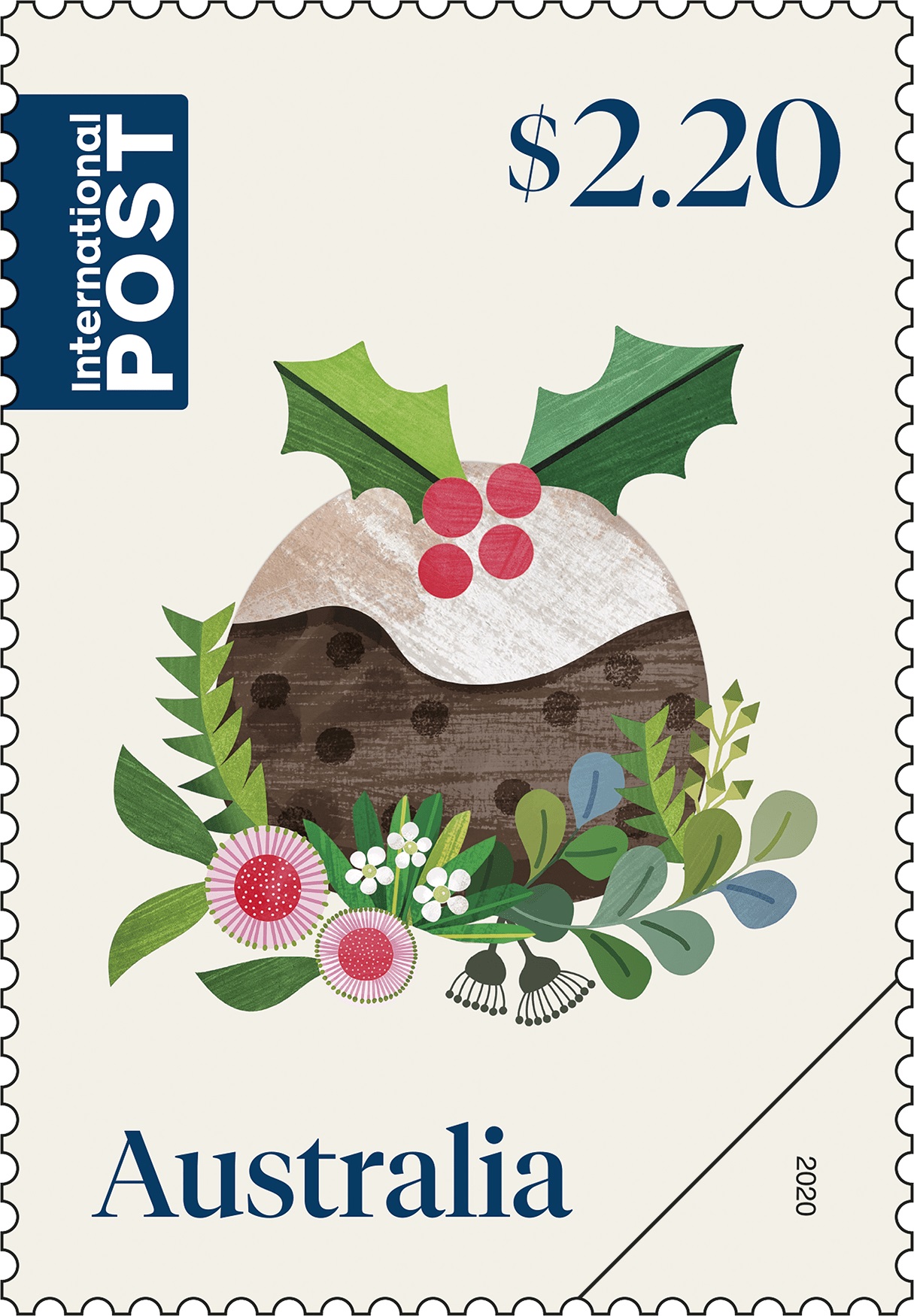 $2.20 - Holy Family
This stamp shows a domestic scene of Joseph, Mary and baby Jesus. Their setting suggests the manger but, instead of the traditional cattle and sheep, they are attended by native Australian animals and their young in the bush. This work was painted in oil and gold foil on board and is held in the Australian Catholic University Art Collection.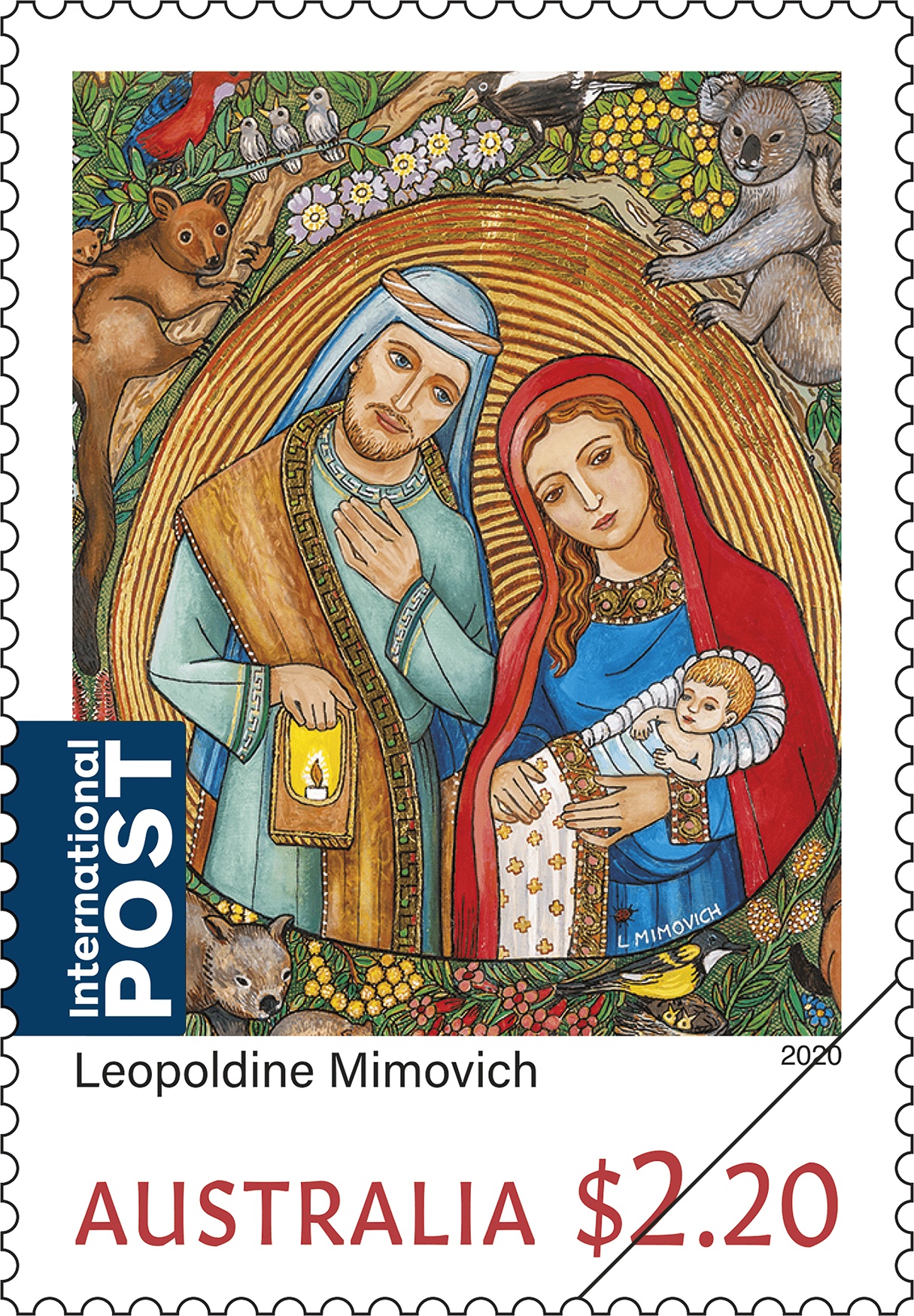 'Schoolies 2020 - But We Must Be COVID-Safe': Police Warn School Leavers Ahead Of End Of School Celebrations
Friday, 20 November 2020
'This year is different, this is not schoolies as you know it' – that's the message from senior officers at Tweed/Byron Police District ahead of 2020 end of school celebrations.
School leavers from across NSW and interstate are due to arrive in Byron Bay and other parts of Northern NSW from today (Friday 20 November 2020), and are expected to stay into December.
While there are no formal events associated with 'Schoolies 2020' occurring in the Byron Bay area, police are expecting thousands of school leavers to descend on the coastal town to mark the end of their 13 years of schooling.
In anticipation for the large crowds, Tweed/Byron Police District will conduct an extensive and high-visibility operation for the duration of the 'schoolies' period, assisted by the Richmond Police District and other Northern Region commands, the Public Order and Riot Squad, Northern Operational Support Group officers, the Mounted Unit, the Police Dog Unit, Traffic and Highway Patrol, and the Youth Command and PCYC.
Tweed/Byron Police District Commander, Superintendent Dave Roptell, said this year's celebrations must be conducted in a COVID-safe environment, with officers to enforce all current Public Health Orders and conduct regular business compliance checks.
"We know this has been an extremely tough year for HSC students, and we appreciate that school leavers want to have a memorable time. However, these are not normal times, so we ask anyone coming to the far North Coast to be respectful – we have come this far in managing COVID-19 in our regional communities, let's not undo all our hard work now," Supt. Roptell said.
"With the NSW and Queensland border now re-open to regional NSW, Byron Bay is included in that zone. And with the border between NSW and Victoria to re-open early next week, we are expecting thousands of school leavers to come to our area.
"The NSW Police Force continues to work closely with health officials and other government agencies, businesses and the community to manage the COVID-19 crisis and minimise the spread of the virus.
"In saying that, we have a very clear message to those choosing to come to Byron in 2020 – this year is very different, there will be no large gatherings, no dance parties in the park. Social distancing is the new normal, and we all have to do our bit to stop the spread.
"The risk of community transmission is still present here in Australia, and with people from interstate expected to come to Byron, school leavers need to be extremely aware of the dangers of COVID-19.
"Public Health Orders currently state that no more than 20 persons can be inside a home at any one time – this includes short-stay accommodation. The orders also state that up to 30 people can be gathered in a public space at any one time, this includes places such as parks, beaches, etc.
"While we will be enforcing the Public Health Orders, police want to remind school leavers that we aren't here to ruin the fun – our officers are here to protect you and keep you safe; approach police or authorities if you are in danger, if you feel threatened or you are a victim of any type of crime.
"Not only will police be ensuring Public Health Orders are being followed, but officers will be targeting drug and alcohol-related crime, as well as anti-social behaviour.
"Drugs and alcohol impairs your judgement and can lead to risky behaviours or choices which can impact the rest of your life. Know your limits and look out for your mates.
"With the increase in activity in the Byron town centre, we are urging all visitors and locals alike to plan ahead; those not joining in the celebrations are asked to watch out for increased pedestrian activity and keep an eye out on the roads.
"As always, if you're planning on drinking – you need a Plan B to get yourself home," Supt. Roptell said.
The NSW Police Force continues to work closely with the Schoolies Safety Response agencies, which include Byron Youth Service and Red Frog volunteers, alongside all health officials and other government agencies, businesses and the community to minimise disruption and maintain a COVID-Safe environment.
For all information related to schoolies during COVID-19, visit the website: https://www.schoolies.com/covid-19-faq
Anyone who has information regarding individuals or businesses in contravention of a COVID-19-related ministerial direction is urged to contact Crime Stoppers: https://nsw.crimestoppers.com.au. Information is treated in strict confidence. The public is reminded not to report crime via NSW Police social media pages.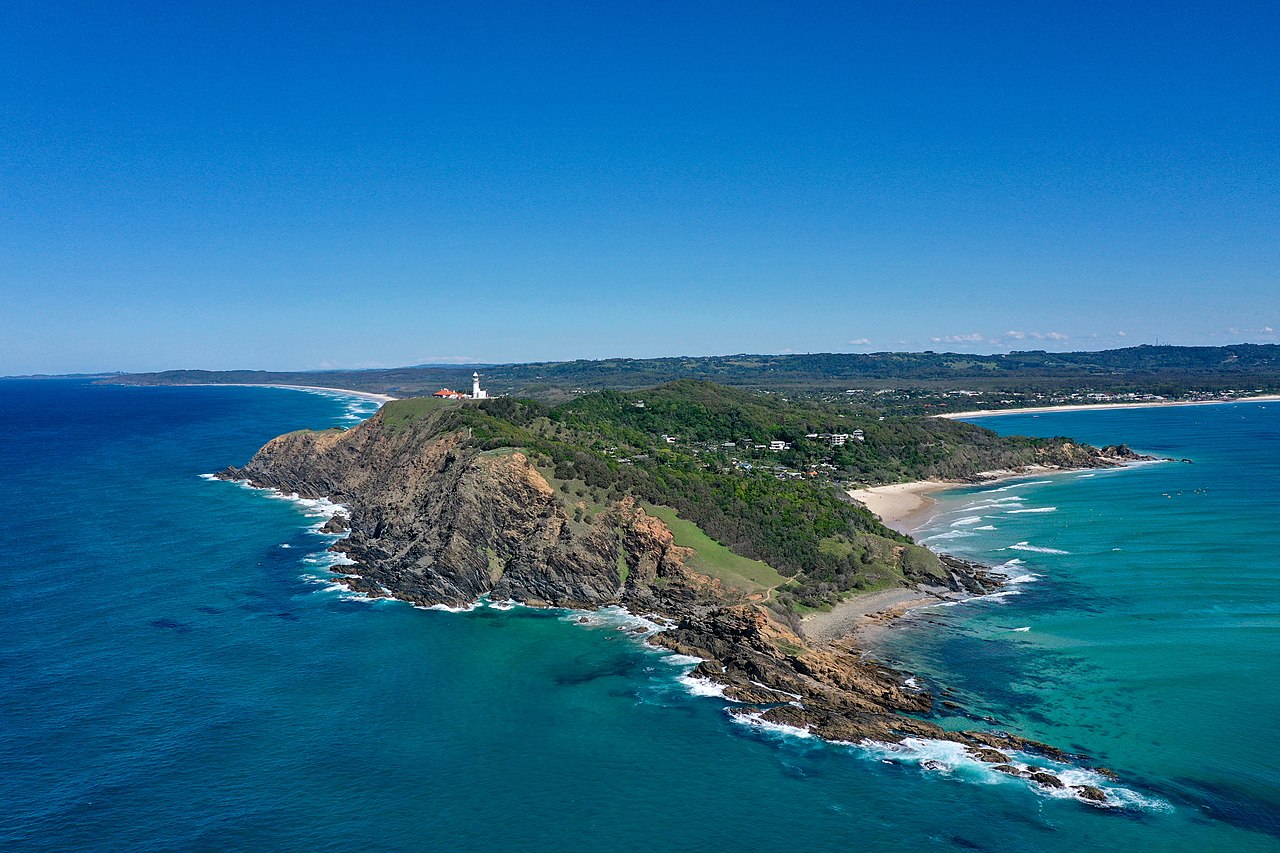 Byron Bay Lighthouse, Beach and Hinterland Aerial Shot by K Pravin

Program Helps Skill Up School Leavers Over Summer
The NSW Government's Skilling for Recovery program offers fee-free training places for school leavers, young people and job seekers.
Hundreds of fee-free training courses are now available for school leavers, young people and job seekers, as part of the NSW Government's Skilling for Recovery initiative.
Premier Gladys Berejiklian said the courses came from the $320 million committed to delivering 100,000 fee-free training places across the state.
"There are more than 100,000 fee-free training places available for people in NSW as the workforce looks to reskill, retrain and redeploy in a post-COVID-19 economy," Ms Berejiklian said.
"It doesn't matter if you are a school leaver or looking for a new career path, I encourage everyone impacted by the pandemic to see what training options are available to them."
Minister for Skills and Tertiary Education Geoff Lee said enrolments were now open for in-demand skills leading to career pathways in areas such as aged care, nursing, trades, IT, community services, logistics and accounting.
"We are not training for the sake of training, we are training for real jobs with real futures and equipping the people of NSW with the skills they need to thrive in a post-pandemic economy," Mr Lee said.
"There are hundreds of providers right around NSW who are ready to deliver this important training."
As part of this Skilling for Recovery initiative, school leavers have the unique opportunity to experience a range of skills to find out what suits their passions using the Summer Skills program.
Minister for Education Sarah Mitchell said some Year 12 school leavers were still deciding what they wanted to do next.
"In designing the Summer Skills program, the NSW Government has ensured the training on offer is aligned to local industry needs," Ms Mitchell said.
"We need to provide opportunities that help the 2020 Year 12 school leaver cohort to find their feet during these uncertain times. That's why we're delivering practical, bite-sized and fee-free training opportunities this summer."
The Summer Skills offered will cover a range of industries including agriculture, construction, conservation, fitness, engineering, coding, communication and digital literacy.
You can find further details of the courses on offer as part of Skilling for Recovery and the Department of Education Summer Skills program on the respective websites.
Great Ideas - Sustainable Fashion: Curtin Grads Team Up For 'Fibre Economy' Workwear
In Perth, three young women have established a non-profit enterprise to help promote the role of clothing in the 'the circular economy'.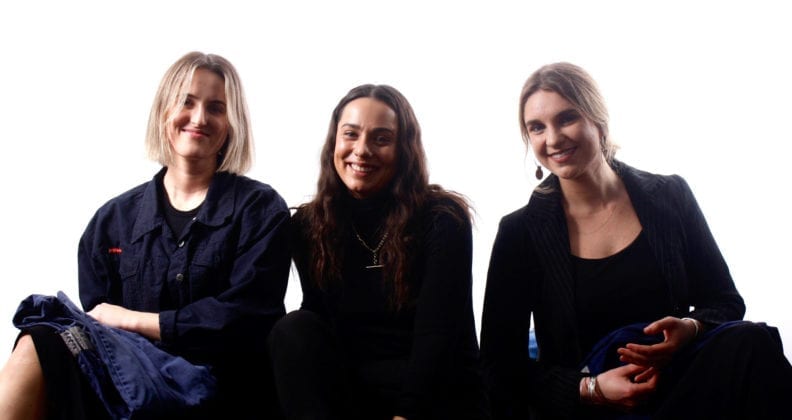 The Fibre Economy team: Shannon Itzstein, Claudi Janse Van Rensburg, Molly Ryan.
As more and more consumers recognise the environmental impact of fast fashion, word is spreading – from the houses of haute couture to outback industry – about the need for sustainable fashion design.
Friends and former housemates Molly Ryan and Claudi Janse Van Rensburg became sustainable fashion enthusiasts while studying fashion design at Curtin.
With the support of Curtin, both Molly and Claudi completed internships at the Hong-Kong based organisation Redress, although at different times during their course. Redress is the world's largest and most pro-active organisation in sustainable fashion design, and it provided the two Curtin students with an aspirational experience.
Together with friend Shannon Itzstein, Molly and Claudi went on to establish a recycling enterprise called Fibre Economy, which redistributes second-hand workwear from mine sites to those who need them.
"Shannon works in WA's northwest, where she saw a lot of workwear being discarded in good condition, or even brand new," Molly explains. "Mine site workers receive several uniforms each year – they're good quality cargo jeans and cotton shirts, but not everyone needs to replace their workwear that often.
"So we've arranged for the unwanted clothing to be sent to us. We sort the clothes and send the new and worn jeans to employment charities that help people transition into the workforce."
Even the 'unwearable' items aren't wasted – they're given to Curtin fashion design students for projects in upcycling.
Almost a year later and Fibre Economy is more popular than they'd imagined, with charities across Western Australia and the Northern Territory supporting their initiative.
No time for fast fashion
The rampant consumption of cheap apparel, often called 'fast fashion', is a major contributor to the fashion industry's shameful environmental impacts. While textile and clothing factories in some countries are known to have caused smog and polluted waterways, less attention has been given to the impact of mass-produced clothing at the other end of its short lifespan.
Fast fashion has caused us to lose our connection with our clothes, Molly believes, with most opting to discard and replace, rather than treat clothes as an investment and make time to mend them.
"I come from a long line of seamstresses, and from a young age my mother instilled in me an appreciation for well-made clothes."
She adds that although growing up in Margaret River gave her an innate respect for the natural environment and hand-crafted textiles, her passion for sustainable design methods was inspired by Curtin lecturers, Dr Anne Farren, Dr Kelsey Ashe Giambazi and Jill Morrall.
"Anne is a true a pioneer in sustainable fashion education in Western Australia," she says, appreciatively.

'Sustainable fashion' designs from Molly's graduate collection, Anecdotes le Femme.
"We learned how to upcycle garments and textiles for new designs. Dyeing, rearranging, manipulating. Reworking them on the body – it's very creative.
It was also at Curtin that Molly learned "the ugly truth about the fashion industry".
"People used to make do with only four sets of clothes. Now, most fashion consumers wear only a small portion of what they own," she adds.
But the problem of excess isn't originating in the high-fashion houses of Milan, London, New York and Hong Kong.
While haute couture might be impractical, fanciful and ephemeral, it rarely becomes landfill. And if it does, the textiles that luxury fashion prefers ­– silk, wool, cashmere and linen – are all biodegradable.
"The value placed on haute couture, and its tendency to be kept in rotation and admired years after it hits the shelves, is positive," Molly explains."Much of the polyester produced by fast fashion still exists … but mostly in landfill."
The environmental impacts of non-biodegradable textiles are piling up. Of the 100 billion fashion items produced globally every year, more than 70 per cent will end up in landfill. In Australia alone, the ABC's War on Waste program has revealed, we discard 6,000 kilograms of clothes every 10 minutes.
Most of that is synthetics like polyester, spandex and nylon – which may take hundreds of years to break down. And being plastic, polyester will release microplastic pollutants into your washing water and out into the environment, Molly points out.
She's about to graduate with a degree in fashion design, and has plans to further promote sustainable fashion through creative upcycling workshops and education.
"Reducing the environmental impact of the fashion industry has to be consumer-driven. Circular fashion – where we intercept the clothing at post-consumer stage – helps to keep the resources in a closed-loop system.
"Fibre Economy is a work in progress, but it's making a difference."
Beauty And Audacity: Know My Name Presents A New, Female Story Of Australian Art
November 17, 2020
By Joanna Mendelssohn, Principal Fellow (Hon), Victorian College of the Arts, University of Melbourne. Editor in Chief, Design and Art of Australia Online, University of Melbourne
Review: Know My Name: Australian Women Artists 1900 to now, National Gallery of Australia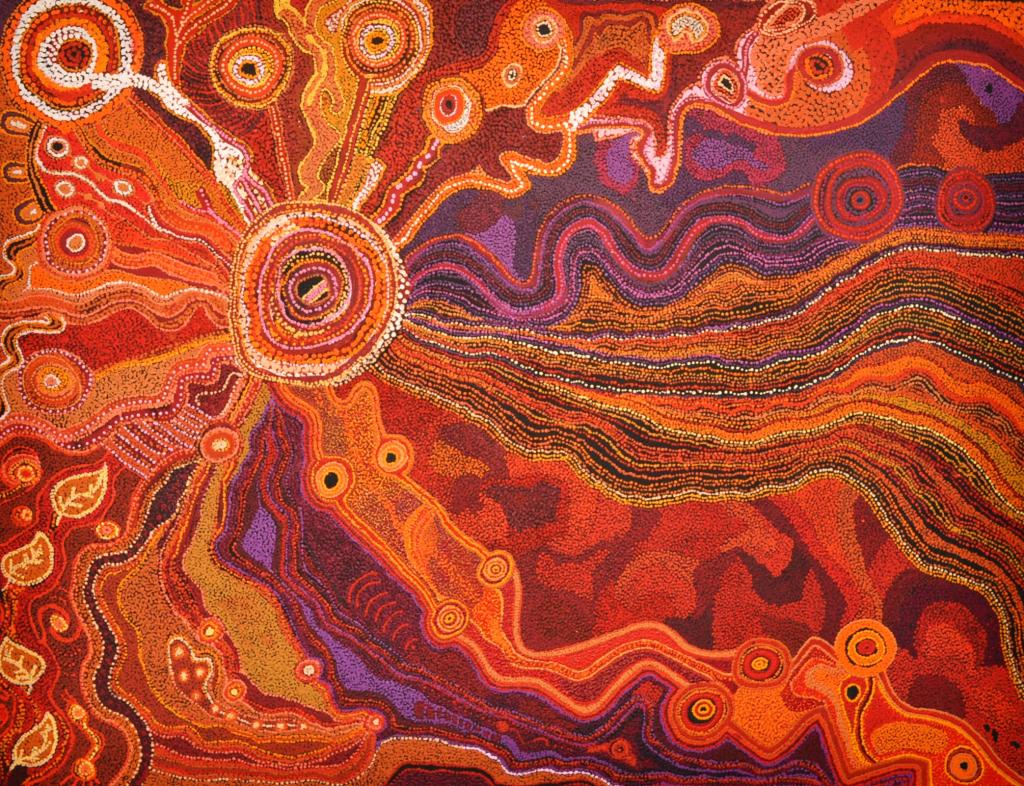 Tjungkara Ken, Sandra Ken, Yaritji Young, Freda Brady and Maringka Tunkin, Seven Sisters, 2018. National Gallery of Australia, Canberra purchased 2020
Know My Name is more than an art exhibition, although the exhibition attached to its launch is large, complex and wonderful. Described as a "gender equity initiative", it is part of a strategy by NGA Director Nick Mitzevich to move towards a culture of inclusion in both collecting and exhibiting.
The exhibition begins with a massed display of portraits, hung like a 19th century salon, almost like an honour guard. The subjects are all people with a purpose.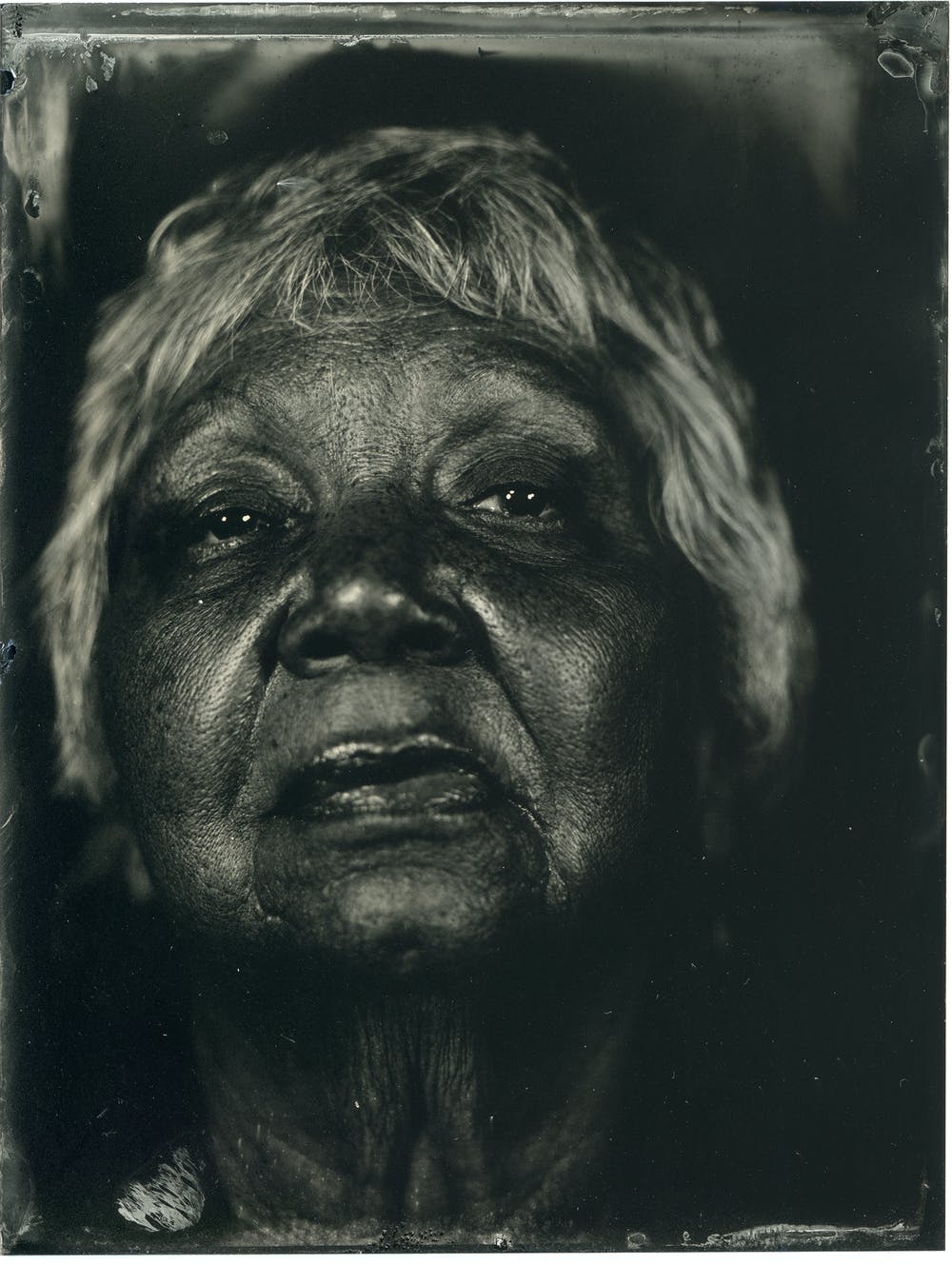 Brenda L Croft, Gurindji/Malngin/Mudburra People; Anglo-Australian/Chinese/German/Irish Heritage, Matilda (Ngambri/Ngunnawal), 2019. National Gallery of Australia, Canberra purchased 2020
Brenda L. Croft's intense monochrome portrait of Auntie Matilda House, the Ngambri-Ngunnawal elder, provides a welcome to country. Nearby, Julie Dowling's iconic, heart-breaking portraits of her family and community's grief and loss are placed alongside Violet Teague's Dian Dreams (1909), a painting with a subject who does not need to bask in anyone's approval.
Some of the works are well known, others less so. Inevitably, the eye is drawn to Grace Cossington Smith's The Sock Knitter (1915), the work that first placed women artists at the centre of Australia's art history.
A century before the first Countess Report released its meticulously researched data on the inequitable treatment of women artists, The Sock Knitter was exhibited at the 1915 Royal Art Society of NSW's annual exhibition. It was ignored, as was the artist, long regarded as a "lady amateur" flower painter.
The Sock Knitter remained in her studio until the late 1950s when it was discovered by Bernard Smith. Cossington Smith may now be recognised as perhaps Australia's most important modernist artist, yet she spent most of her life in relative obscurity.
The exhibition is Mitzevich's signal of a change in the NGA's collections policy to one of affirmative action. Previously, the gallery only held 25% of works by women artists. What surprised him, he has said, is that despite the increased profile of female artists in the last four decades, the proportion of works by living women artists collected by the gallery over that time was less than in earlier years.
The gallery's first director, James Mollison, may not have been prejudiced in favour of women, but he was not prejudiced against us. Key works by Rosalie Gascoigne, Joy Hester, Tracey Moffatt and Emily Kame Kngwarreye were all bought on his watch. Many more recent works in the exhibition come from elsewhere.
It could be argued that it is not possible to reconfigure Australian art using only the work of one gender. There is, of course, an easy answer to this. For many years, almost all the art on public display was by men.
Relationships, not history
The beauty and the audacity of this exhibition is that it ignores any attempt to slot artists into specific movements. Instead, curators Deborah Hart and Elspeth Pitt have created what they rightly call "a new story of Australian art", one of relationships, not history.
It is a magnificent, encircling argument of solidarity and inclusion. Works are grouped by thematic concerns; crossing cultural and chronological barriers. Traditional hierarchies between high and low art are dissolved.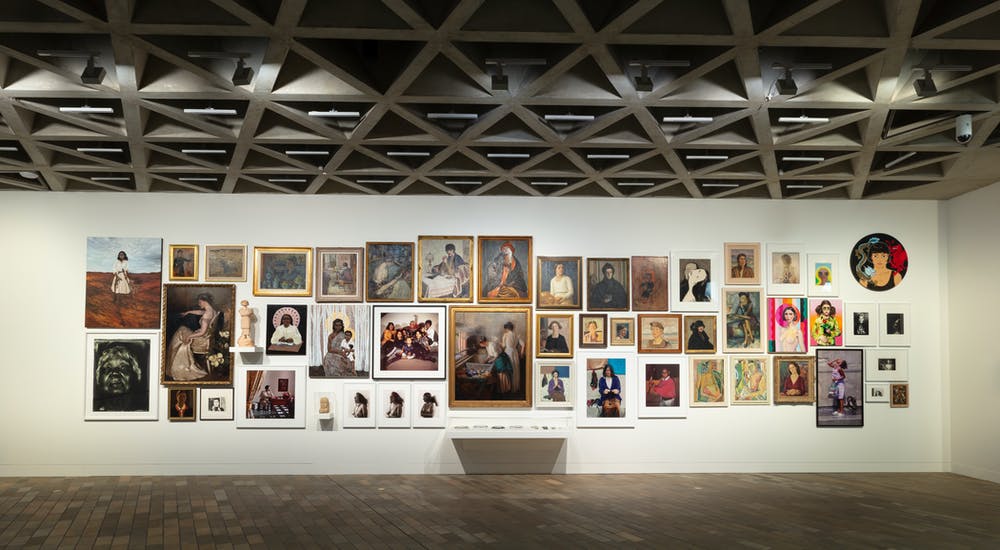 Know My Name doesn't slot artists into specific movements. It is a new story of Australian art. National Gallery Australia
After the salon-style entrance, the visitor moves on to different interpretations of that great creation myth, the Seven Sisters. The space is dominated by the gallery's recent commission, a large installation by the Tjanpi weavers. It is joined by paintings on the same subject, including works by the Ken sisters from the Anangu Pitjantjatjara Yankunytjatjara Lands. The message is of collaboration and generosity.
In the following room, Connection with Country, artists from different generations and cultures are linked to land and the environment. This includes a wall of Utopia batiks, a reminder that Jeanie Pwerle, Rosie Kngwarray and Emily Kame Kngwarreye first worked purely in textile.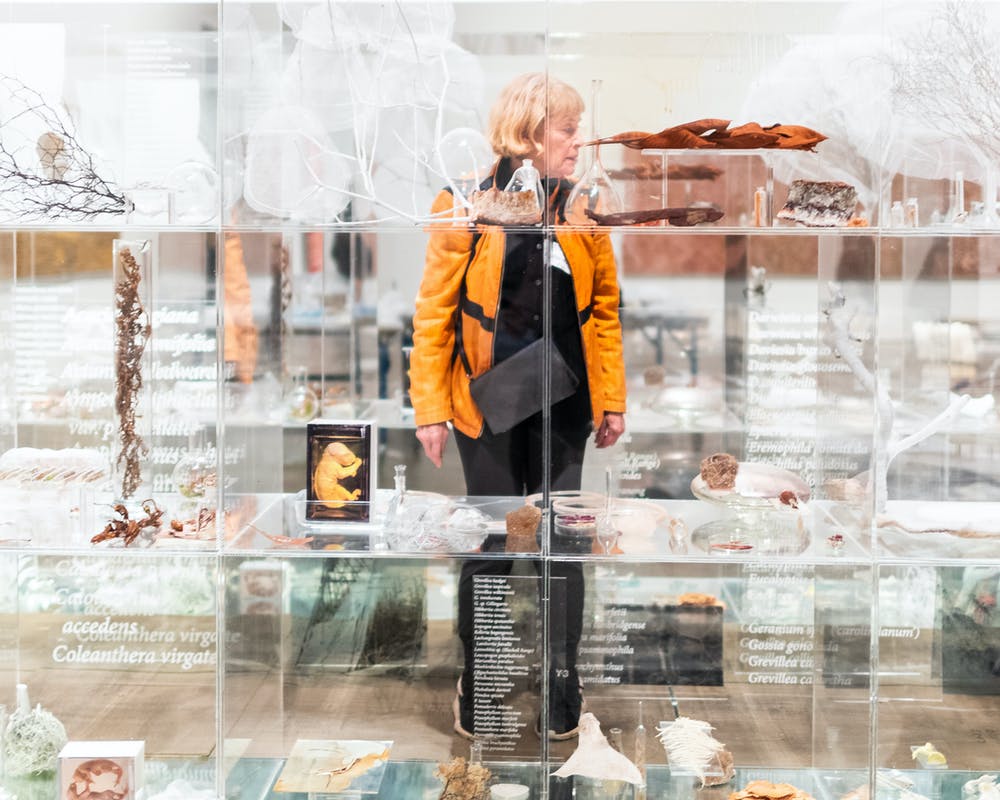 Installation view of Janet Laurence's Requiem 2020, Know My Name: Australian Women Artists 1900 to Now. National Gallery of Australia, Canberra
Emily Kame Kngwarreye's great painting Untitled (Alhalker), (1992), from the collection of the Art Gallery of New South Wales, tells of her country.
Rosalie Gascoigne's Feathered fence evokes the sparse beauty of the landscape around Canberra, while Janet Laurence's installation, Requiem, mourns the loss of natural life. Fiona Hall's Tender, with its bird nests woven from shredded American dollar bills, provides a stern reminder of the transience and folly of money.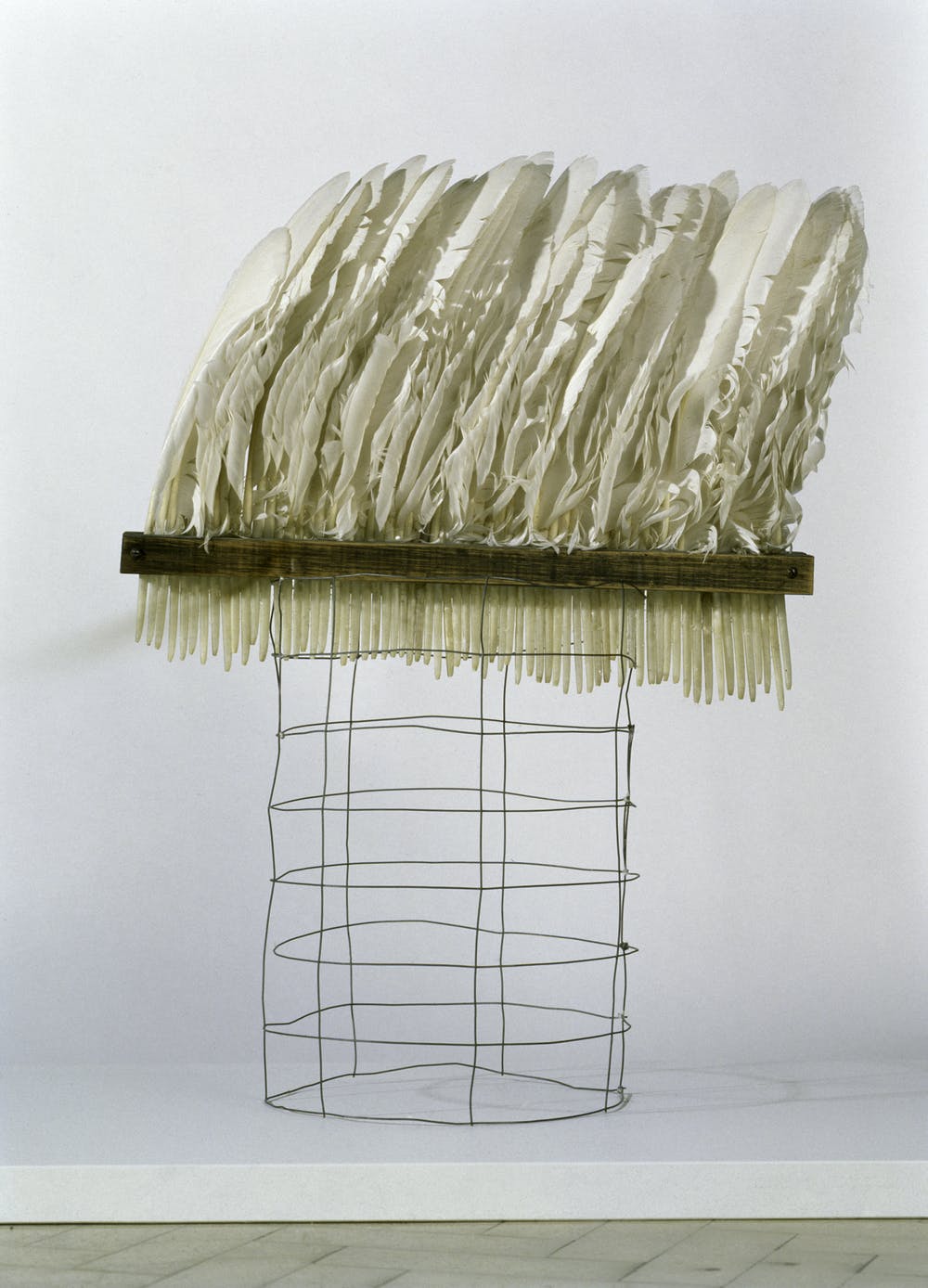 Rosalie Gascoigne, Feathered fence, 1979 National Gallery of Australia, Canberra, gift of the artist 1994. © Rosalie Gascoigne/Copyright Agency
Despite the cavernous exhibition spaces it is possible to enjoy the intimate pleasure of getting up close and personal to Bea Maddock's epic etched panorama, Terra Spiritus … with a darker shade of pale (1993-98), a painstakingly recorded circumnavigation of Tasmania, linking original names to those imposed on the land by the British invaders.
Then there are Narelle Jubelin's exquisite reworkings of colonial photographs, all in petit point.
A change of tempo
In the room titled Collaboration and care, the tempo changes. A large wall is covered with activist posters and more incendiary works, including Phoenix (Frances Budden)'s Relic, a savage, embroidered critique of Catholicism and its regard for women.
The sense of outrage and protest that permeates this wall is matched by R.E.A.'s Resistance rework of the Aboriginal flag hanging opposite.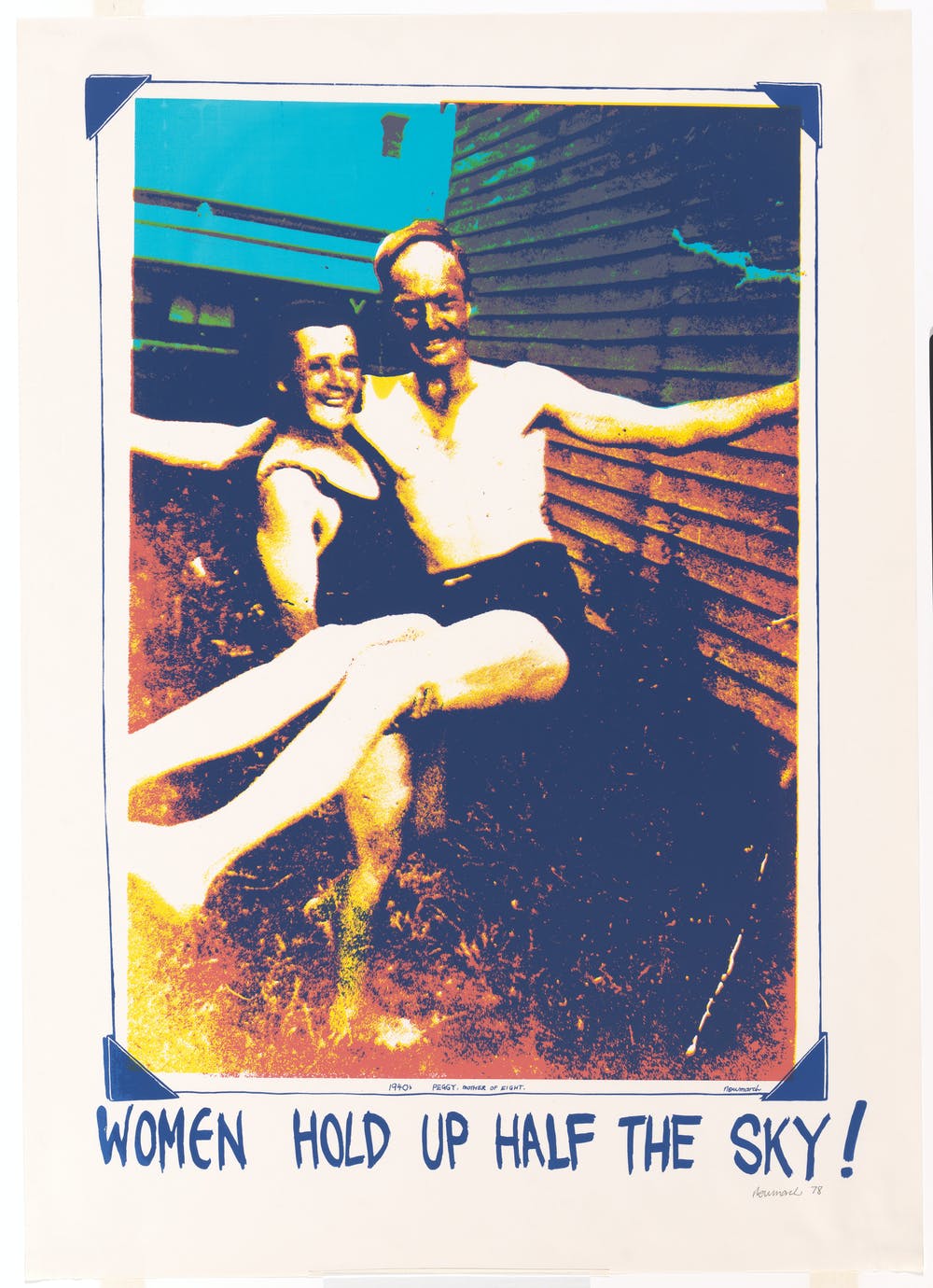 Ann Newmarch, Women hold up half the sky, 1978. National Gallery of Australia, Canberra, gift of the artist 1988
These polemicist works are countered by the tranquillity of the Westbury Quilt, made by the Misses Hampson in northern Tasmania in the early years of last century. The quilt's small red and white squares, embroidered with details of daily life, are centred on an idealised vision of Queen Victoria.
Although they are exhibited in a different section, this quilt has perhaps more in common with Esme Timbery's Shell worked slippers (from 2008) than other exhibits. They both speak of the domestic scale of traditional women's work, and the way art can infiltrate into everyday spaces.
Esme Timbery (Bidjigal people), Shellworked slippers 2008. Museum of Contemporary art, Purchased with funds provided by the Coe and Mordant families
There is a sense of familiarity in the room, Colour, Light and Abstraction, as the contribution of women artists to Modernism has been well recorded. Here are old favourites by the pioneers – Dorrit Black, Cossington Smith, Grace Crowley, Klytie Pate – informing later generations including Margaret Worth, Janet Dawson, Virgina Cuppaidge and Melinda Harper.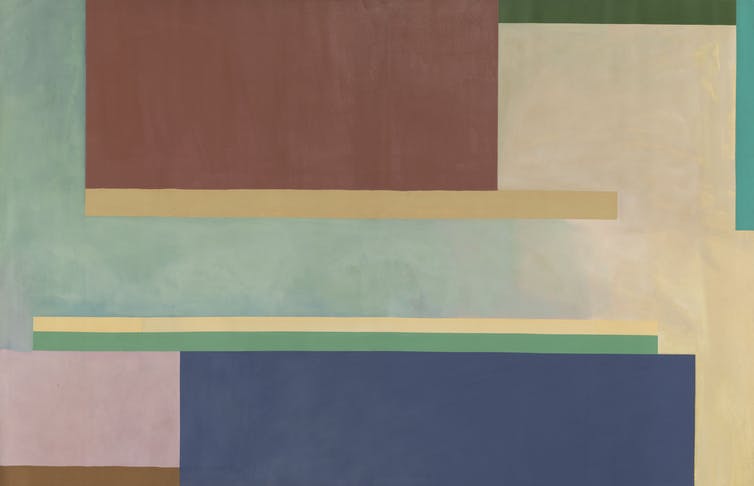 Virginia Cuppaidge, Lyon, 1972. National Gallery of Australia, Canberra, gift of the artist 2012 © Virginia Cuppaidge
The room titled Performing Gender presents the full suite of Julie Rrap's Persona and Shadow, manipulated photographs based on both her body and the paintings of Edvard Munch.
These, along with Anne Ferran's magnificent black and white Scenes on the Death of Nature, and Tracey Moffatt's Something More, are probably the most familiar works for those who came of age in the 1980s.
Remembering is the most sober of rooms. Kathy Temin's memorial gardens installation honours loss of family with faux fur architecture. Lindy Lee's bronze fragments remind us that we are but specks in the universe, while flight research, Rosemary Laing's series of photographs, shows bridal figures floating in a clear, blue sky.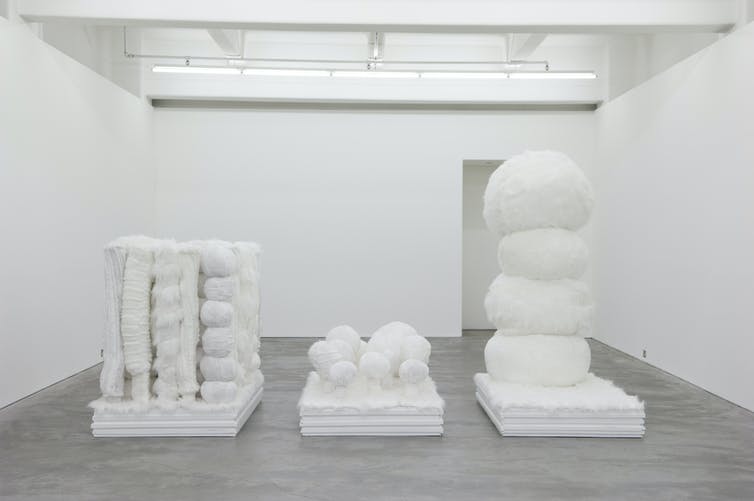 Kathy Temin, Pavilion garden 2012, Purchased 2017. National Gallery of Australia, Canberra
The exhibition is so big only half of it is on display now. The second half is planned for July next year (it was preceded by an online conference). That one may be more confronting as it will include the in-your-face works of Pat Larter, for many years better known as the wife of Richard Larter.
Twenty four years after her death she is finally being honoured with a small survey exhibition at the Art Gallery of NSW.
There is still a lot of catching up to do.
__________________________
This Review was published first in The Conversation.
$438m Shoalhaven Hospital Redevelopment Fast-Tracked
The NSW Government is investing an additional $4 million to fast-track the redevelopment of Shoalhaven District Memorial Hospital to begin in 2020-21.
Minister for Health Brad Hazzard said the funding boost will bring the total spend for the project to $438 million, which will also support the acquisition of nearby Nowra Park.
"The NSW Government is committed to investing in regional hospitals to ensure patients receive high-quality healthcare closer to home," Mr Hazzard said.
"The land acquisition of Nowra Park is necessary to provide for the expansion of clincial services at Shoalhaven Hospital."
The existing hospital site with expansion into the adjacent Nowra Park has been identified as the best solution for the redeveloped hospital.
Clinical services planning is already well underway to identify the range of health services the Illawarra Shoalhaven community will require into the future.
The additional funding will allow planning activities to progress including:
Detailed site investigations, including in-ground investigations;
Enabling works, including services diversion and potential in-ground works; and
Design works for the redevelopment, including clinical design.
Member for the South Coast Shelley Hancock released new artist impressions and said residents will benefit from the hospital expansion, with new and upgraded health facilities to be delivered sooner.
"Additionally, as we can see in these stunning images, the completed hospital will return green space back to the community, with an inclusive playground a key component of the park," Mrs Hancock said.
Member for Kiama Gareth Ward said he's pleased work can get underway on the expanded hospital as soon as possible.
"With the ongoing investments we have already put into the Shoalhaven District Memorial Hospital, this is the next big step after the completion of the $11.8 million hospital car park project this year," Mr Ward said.
Construction will start on the redeveloped hospital in this term of Government, prior to March 2023
The SDMH redevelopment is one of 29 health projects announced before the 2019 election and is a part of the NSW Government's record $10.7 billion investment in health infrastructure over the next 4 years.
In the Illawarra Shoalhaven, other health projects include $700 million for a new Shellharbour Hospital, $37.1 million towards the Bulli Hospital and Aged Care Centre, and the Dapto and Ulladulla HealthOne projects, delivered as part of the $100 million HealthOne program.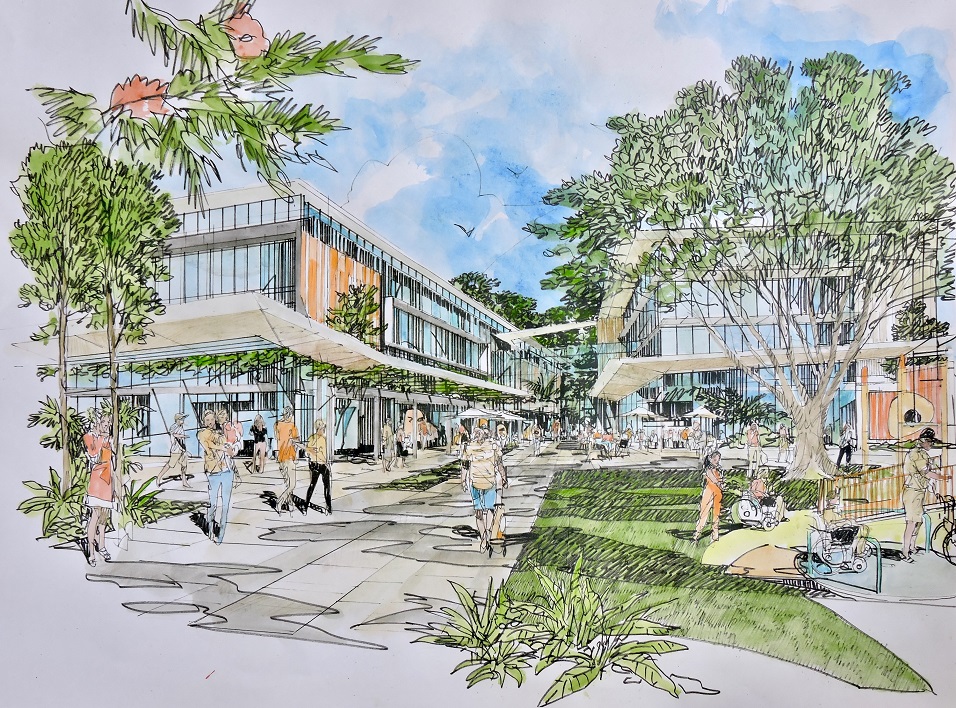 Artists Impression of new Shoalhaven Hospital - supplied
Transport Infrastructure Program Driving Greater Sydney Growth
The NSW Government will commit a record $14 billion in city-changing transport infrastructure that will increase public transport services, reduce road congestion, create jobs and help reduce the impact of COVID-19 on our State's economy.
Minister for Transport and Roads Andrew Constance said the 2020-21 NSW Budget would deliver on the Government's vision of a connected Greater Sydney.
"Throughout Greater Sydney, the NSW Government is delivering quality services, new and innovative connections and important transport projects that will transform the future of mobility," Mr Constance said.
"Game changing projects such as Sydney Metro, Parramatta Light Rail, and WestConnex are creating jobs and delivering economic benefits to local communities.
"By 2024, Sydney will have 31 metro railway stations and a 66 kilometres standalone metro railway system, revolutionising the way our city travels.
"The Sydney Metro West project alone will help double rail capacity between Greater Parramatta and the Sydney CBD, transforming Sydney for generations to come.
Almost $28 billion will be invested over the next four years by the NSW Government into continuing the delivery of the Sydney Metro City and Southwest project and commencing the construction of the Sydney Metro West, and Sydney Metro – Western Sydney Airport projects.
This is part of a multi-billion-dollar long term investment into building a new Metro network to better connect Greater Sydney.
In our west, more than $656 million in this year's Budget is being invested into the construction of Parramatta Light Rail Stage 1. This critical investment will support growth in this region by connecting new communities and places.
"Across the city, we are already seeing the benefits of congestion busting projects such as WestConnex, with the M8 and New M4 tunnels providing more efficient journeys," Mr Constance said
"In this year's Budget we are allocating $1.3 billion to continue construction of the WestConnex Motorway including delivery of the final stage of the project, the M4-M5 link tunnels and Rozelle Interchange by 2023. This project alone is worth $3.1 billion over four years.
"Throughout this pandemic, critical construction and maintenance work across NSW roads and transport networks has kept more than 130,000 people directly and indirectly employed by Transport for NSW.
"The investment in these projects will continue to deliver jobs and create the transport network of the future."
Some of the other significant programs and projects receiving funding include:
$1.6 billion ($1.5 billion recurrent and $49 million capital) for bus services

throughout NSW, including regional and metropolitan bus services, school services and funding of new and replacement buses;

An additional $192 million for the Transport Access Program to upgrade train stations and ferry wharves

to make them more accessible including new lifts, ramps and footbridges. This adds to the existing $885 million that was committed over four years in last year's Budget;

Almost $545 million ($4.2 billion over four years) to commence construction on the Sydney Gateway project

and continue planning and preconstruction activities for the M6 Stage 1 Extension;

$356 million ($5.7 billion over four years) for the planning and preconstruction for the Western Harbour Tunnel and Warringah Freeway Upgrade

as part of the Western Harbour Tunnel program;

$197 million over the next four years for the Prospect Highway upgrade

(State and Federal funded) including $13.9 million in 2020-21;

$149 million over the next four years for the Memorial Avenue upgrade

, including $37 million in 2020-21;

$120 million over the next two years to match the Federal funding commitment for metropolitan pinch points

;

More than $1.1 billion ($4 billion over the forward estimates) to continue to deliver More Trains, More Services

for increased rail services, and more frequent and additional services on the Illawarra, Airport and South Coast lines;

Fully funding the delivery of commuter car parks

at Edmondson Park, Leppington, Warwick Farm, West Ryde, Emu Plains, Schofields, Revesby, Riverwood, North Rocks, Engadine, Hornsby, Jannali, Wentworthville, Winston Hills, Casula, Tuggerah and Beverly Hills; and

Almost $710 million in walking and cycling infrastructure

over the next four years, bringing the NSW Government's total investment to almost $1.1 billion – the largest in the State's history.
Technology Lets Clinicians Objectively Detect Tinnitus For First Time
A technology called functional near-infrared spectroscopy (fNIRS) can be used to objectively measure tinnitus, or ringing in the ears, according to a new study published November 18 in the open-access journal PLOS ONE by Mehrnaz Shoushtarian of The Bionics Institute, Australia, and colleagues.
Tinnitus, the perception of a high-pitched ringing or buzzing in the ears, affects up to 20% of adults and, when severe, is associated with depression, cognitive dysfunction and stress. Despite its wide prevalence, there has been no clinically-used, objective way to determine the presence or severity of tinnitus.
In the new study, researchers turned to fNIRS, a non-invasive and non-radioactive imaging method which measures changes in blood oxygen levels within brain tissue. The team used fNIRS to track activity in areas of the brain's cortex previously linked to tinnitus. They collected fNIRS data in the resting state and in response to auditory and visual stimuli in 25 people with chronic tinnitus and 21 controls matched for age and hearing loss. Participants also rated the severity of their tinnitus using the Tinnitus Handicap Inventory.
fNIRS revealed a statistically significant difference in the connectivity between areas of the brain in people with and without tinnitus. Moreover, the brain's response to both visual and auditory stimuli was dampened among patients with tinnitus. When a machine learning approach was applied to the data, a program could differentiate patients with slight/mild tinnitus from those with moderate/severe tinnitus with an 87.32% accuracy. The authors conclude that fNIRS may be a feasible way to objectively assess tinnitus to assess new treatments or monitor the effectiveness of a patient's treatment program.
The authors add: "Much like the sensation itself, how severe an individual's tinnitus is has previously only been known to the person experiencing the condition. We have combined machine learning and non-invasive brain imaging to quantify the severity of tinnitus. Our ability to track the complex changes that tinnitus triggers in a sufferer's brain is critical for the development of new treatments."
Mehrnaz Shoushtarian, Roohallah Alizadehsani, Abbas Khosravi, Nicola Acevedo, Colette M. McKay, Saeid Nahavandi, James B. Fallon.
Objective measurement of tinnitus using functional near-infrared spectroscopy and machine learning.
PLOS ONE, 2020; 15 (11): e0241695 DOI:
10.1371/journal.pone.0241695
Wollongong Harbour Master Plan Released
Transport for NSW has today released the plan to guide the vision and future investment for Wollongong Harbour, which includes strengthening the links between the city centre and the waterfront.
The Wollongong Harbour Master Plan represents the culmination of consultation and investigation that has been carried out since 2017.
"It sets out a vision - based on community feedback - that will guide the future of the space. Wollongong Harbour is the active working heart of the city which combines maritime, tourism and recreation uses," NSW Maritime Executive Director Mark Hutchings said.
"The area is a popular recreation spot for fishing and non-motorised craft such as kayaks, paddleboards and sailing boats. Charter boat facilities use the Belmore Basin as a base, but there are very few facilities for tourists at the harbour.
"The Wollongong city centre is set back from the foreshore and physical links between the two are not strong or obvious - the harbour adjoins the city centre but is somewhat separated and disconnected from it.
"There are no clear routes to get to the harbour and foreshore from the city and other areas, and wayfinding for the casual visitor can be difficult. While Cliff Road provides a clear path along the coast, the connection between the harbour and the town centre is not obvious.
"This document will guide future investment in the harbour, such as the allocation of the $205 million maritime stimulus package announced by the NSW Government earlier this month."
Mr Hutchings said Transport for NSW, and previously Crown Lands NSW, developed the harbour plan in consultation with council and stakeholders to provide activation and economic opportunities consistent with its geographic and historic use and purpose.
By 2036, the population of the Illawarra/ Shoalhaven region is forecast to grow to 463,150 - an increase of 60,400 from 2016.
"The harbour will continue to play a role in the economic and cultural life of the city as a working harbour and as a tourism and recreation hub for the city," he said.
Melbourne Children Mount A COVID-19 Immune Response Without Detection Of The SARSCoV-2 Virus
Children in a Melbourne family developed a COVID-19 immune response after chronic exposure to the SARS-CoV-2 virus from their parents, a new case report has found.
The research, led by the Murdoch Children's Research Institute (MCRI) and published in Nature Communications, showed that despite close contact with symptomatic infected parents, including one child sharing the parents' bed, the children repeatedly tested negative for COVID-19 and displayed no or minor symptoms.
MCRI's Dr Shidan Tosif said compared to adults, children with COVID-19 usually have very mild or asymptomatic infection, but the underlying differences between children's and adults' immune responses to the virus remained unclear.
The study looked at the immune profile in a Melbourne family of two parents with symptomatic COVID-19 and their three primary school aged children. Before COVID-19 took hold in Australia, the parents attended an interstate wedding without their children. After returning, they developed a cough, congested nose, fever and headache, and all family members were immediately recruited for the research study.
Samples including blood, saliva, nose and throat swabs, stools and urine were collected from the family every 2-3 days.
The researchers found SARS-CoV-2 specific antibodies in saliva of all family members and in detailed serology testing compared to healthy controls.
MCRI's Dr Melanie Neeland, who led the laboratory-based aspect of the report, said the team performed a careful analysis of the various subsets of immune cells and antibody types, showing that the children mounted an immune response that potentially contained the virus.
"The youngest child, who showed no symptoms at all, had the strongest antibody response," she said. "Despite the active immune cell response in all children, levels of cytokines, molecular messengers in the blood that can trigger an inflammatory reaction, remained low. This was consistent with their mild or no symptoms."
Dr Tosif said that while all family members fully recovered without requiring medical care, the team unfortunately could still not be certain how long, if at all, they would be protected from reinfection.
MCRI Associate Professor Nigel Crawford said the study raised the possibility that despite chronic exposure, children's immune systems allowed them to effectively stop the virus from replicating inside their cells.
"Investigating immune responses to SARS-CoV-2 across all age groups is key to understanding disease susceptibility, severity differences, and vaccine candidates," he said.
Researchers from the University of Melbourne, The Royal Children's Hospital, Peter Doherty Institute for Infection and Immunity, University of Amsterdam, University of Michigan, Launceston General Hospital, University of Tasmania, Monash University, RMIT University, and the WHO Collaborating Centre for Reference and Research on Influenza also contributed to the study.
Shidan Tosif, Melanie R. Neeland, Philip Sutton, Paul V. Licciardi, Sohinee Sarkar, Kevin J. Selva, Lien Anh Ha Do, Celeste Donato, Zheng Quan Toh, Rachel Higgins, Carolien Van de Sandt, Melissa M. Lemke, Christina Y. Lee, Suzanne K. Shoffner, Katie L. Flanagan, Kelly B. Arnold, Francesca L. Mordant, Kim Mulholland, Julie Bines, Kate Dohle, Daniel G. Pellicci, Nigel Curtis, Sarah McNab, Andrew Steer, Richard Saffery, Kanta Subbarao, Amy W. Chung, Katherine Kedzierska, David P. Burgner, Nigel W. Crawford.
Immune responses to SARS-CoV-2 in three children of parents with symptomatic COVID-19
. Nature Communications, 2020; 11 (1) DOI:
10.1038/s41467-020-19545-8
Go (Over) Easy On The Eggs: 'Egg-Cess' Consumption Linked To Diabetes
Scrambled, poached or boiled, eggs are a popular breakfast food the world over. Yet the health benefits of the humble egg might not be all they're cracked up to be as new research from the University of South Australia shows that excess egg consumption can increase your risk of diabetes.
Conducted in partnership with the China Medical University, and Qatar University, the longitudinal study (1991 to 2009) is the first to assess egg consumption in a large sample of Chinese adults.
It found that people who regularly consumed one or more eggs per day (equivalent to 50 grams) increased their risk of diabetes by 60 per cent.
With the prevalence of diabetes in China now exceeding 11 per cent -- above that of the global average of 8.5 per cent -- diabetes has become a serious public health concern.
The economic impact of diabetes is also significant, accounting for 10 per cent of global health expenditure (USD $760 billion). In China, diabetes-related costs have exceeded USD $109 billion.
Epidemiologist and public health expert, UniSA's Dr Ming Li, says the rise of diabetes is a growing concern, especially in China where changes to the traditional Chinese diet are impacting health.
"Diet is a known and modifiable factor that contributes to the onset Type 2 diabetes, so understanding the range of dietary factors that might impact the growing prevalence of the disease is important," Dr Li says.
"Over the past few decades China has undergone a substantial nutritional transition that's seen many people move away from a traditional diet comprising grains and vegetables, to a more processed diet that includes greater amounts of meat, snacks and energy-dense food.
"At the same time, egg consumption has also been steadily increasing; from 1991 to 2009, the number of people eating eggs in China nearly doubled*.
"While the association between eating eggs and diabetes is often debated, this study has aimed to assess people's long-term egg consumption of eggs and their risk of developing diabetes, as determined by fasting blood glucose.
"What we discovered was that higher long-term egg consumption (greater than 38 grams per day) increased the risk of diabetes among Chinese adults by approximately 25 per cent.
"Furthermore, adults who regularly ate a lot of eggs (over 50 grams, or equivalent to one egg, per day) had an increased risk of diabetes by 60 per cent."
The effect was also more pronounced in women than in men.
Dr Li says that while these results suggest that higher egg consumption is positively associated with the risk of diabetes in Chinese adults, more research is needed to explore causal relationships.
"To beat diabetes, a multi-faceted approach is needed that not only encompasses research, but also a clear set of guidelines to help inform and guide the public. This study is one step towards that long-term goal."
*Between the years 1991-2009, researchers found that the average daily consumption of eggs increased continuously from 16 grams in 1991-93, to 26 grams in 2000-04, and 31 grams in 2009.
The study population comprised 8545 adults (average age 50 years) participating in the China Health and Nutrition Survey.
International egg consumption across the same period was:
33.65 g/day in Europe
28.43 g/day in America
20.56 g/day in Asia
21.45 g/day in the world
18.20 g/day in Oceania (including Australia)
5.93 g/day in Africa.
Yue Wang, Ming Li, Zumin Shi.
Higher egg consumption associated with increased risk of diabetes in Chinese adults – China Health and Nutrition Survey.
British Journal of Nutrition, 2020; 1 DOI:
10.1017/S0007114520003955
Disclaimer: These articles are not intended to provide medical advice, diagnosis or treatment. Views expressed here do not necessarily reflect those of Pittwater Online News or its staff.