Inbox and Environment News: Issue 472
November 1 - 7, 2020: Issue 472
Parra'dowee Time
November-December
Goray'murrai—Warm and wet, do not camp near rivers
This season begins with the Great Eel Spirit calling his children to him, and the eels which are ready to mate make their way down the rivers and creeks to the ocean.
It is the time of the blooming of the Kai'arrewan (Acacia binervia) which announces the occurrence of fish in the bays and estuaries.
Acacia binervia, commonly known as the coast myall, is a wattle native to New South Wales and Victoria.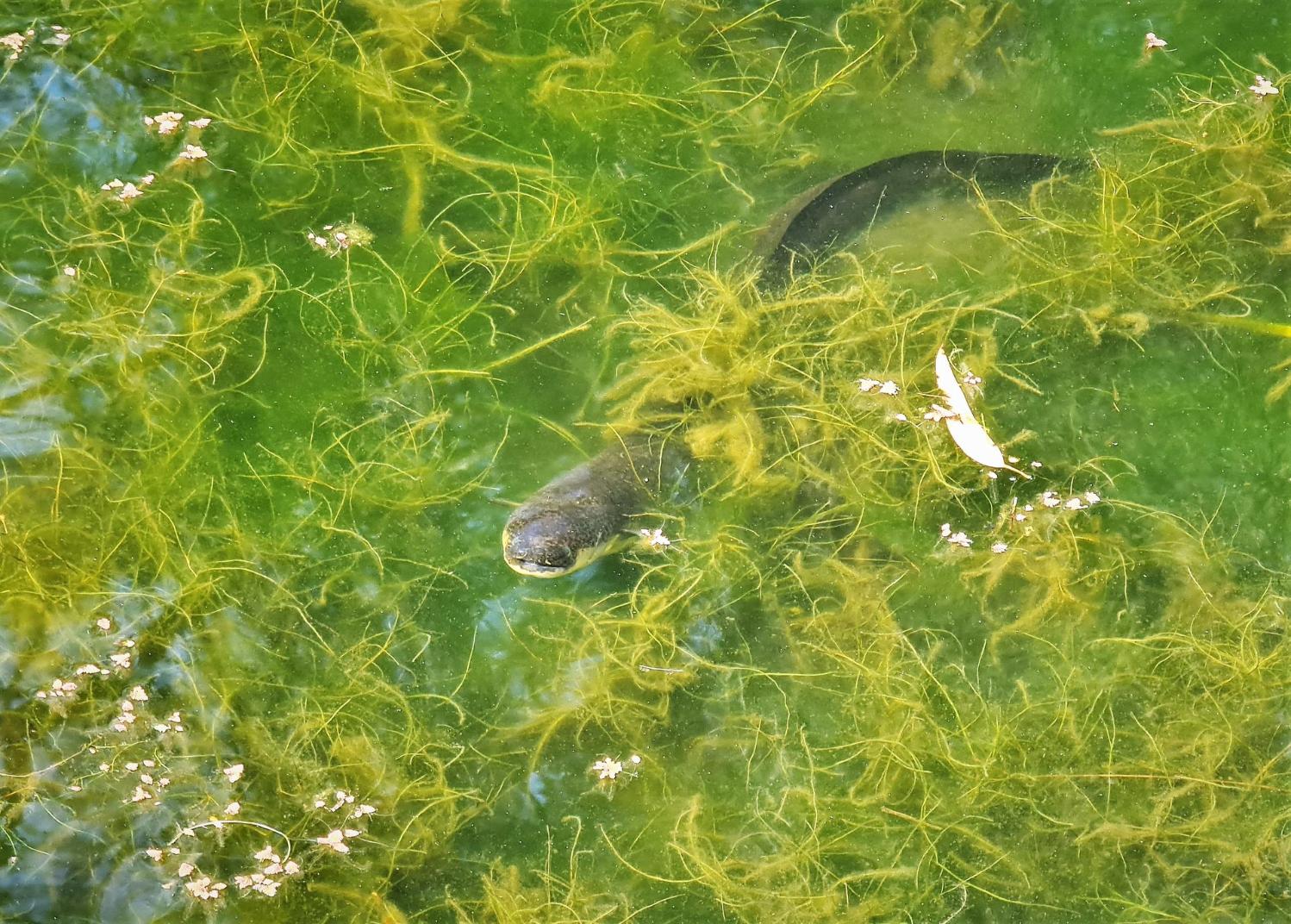 Eel in Warriewood Wetlands, October 2020 - photo by
Joe Mills
Bark Shedding Time - Pittwater Spotted Gums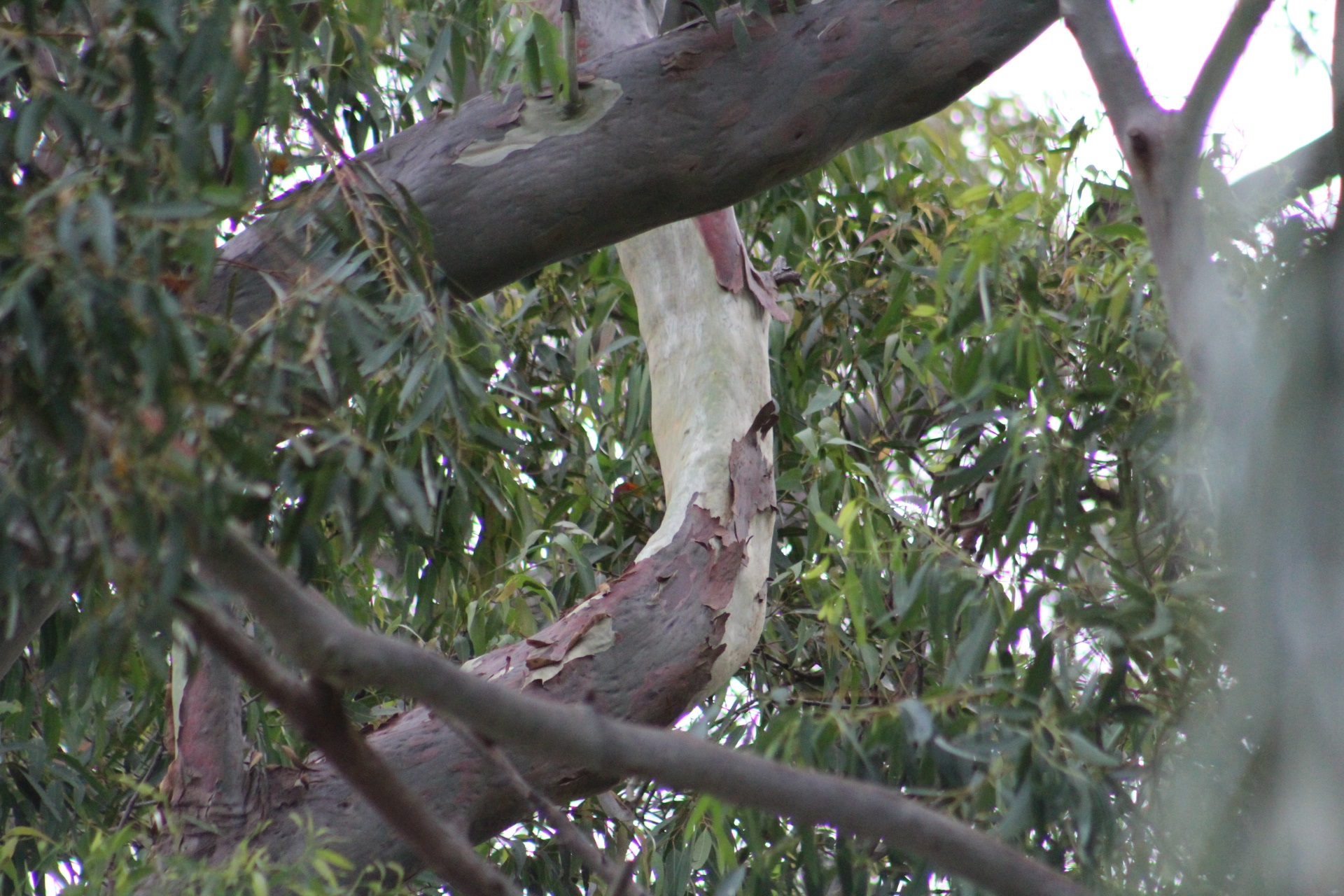 photo taken this week - by A J Guesdon.
You Could Be Driving On Recycled Garbage From Here
Council is trialling a novel waste recycling solution that transforms materials collected from beaches and streets into sustainable road surfacing material, dramatically reducing waste going to landfill and slashing dumping costs.
In a year to June 2020, Council's recycling partner Downer has collected and processed 1,137 tonnes of street sweeping and beach waste material, and diverted over 95 per cent from landfill, to be reused for sustainable road construction and other activities.
Materials from Council's street sweeping and beach raking services are collected and transported to Downer's Rosehill Detritus Facility, part of Downer's 'Reconomy' business, and sorted to filter sand, aggregates, organic matter and metals.
Sand and gravel obtained from this process are used as part of the asphalt to be used on the road networks from where the material originated.
This process is claimed to be capable of recycling up to 95 per cent of incoming material stream.
Mayor Michael Regan said finding new ways to recycle and reuse garbage means we can reduce the amount of waste that goes to landfill, creates useful products and saves money.
"It's a triple-win. By taking tonnes of waste materials from our beaches and streets and using it to create roads, we are able to turn trash into valuable infrastructure."
"As well as environmental sense it also makes economic sense, as Council has saved nearly $83,000 on landfill disposal costs during the 12-month trial."
"This is another way we are showing local leadership on waste and resource recycling initiatives, while helping to economise on our average $7.4 million a year state government waste levies."
According to Downer, the waste material collected from the Council area has resulted in approximately five kilometres of road made with transformed asphalt.
Downer's General Manager, Reconomy, Jim Appleby, said: "It's all about pulling products, not pushing waste. It makes good sense for Council and great sense for the environment."
Avoid The Mozzies This Summer
Ahead of a forecast wetter than normal summer, Northern Beaches Council will ramp up its strategy to prevent mosquitoes spoiling our precious outdoor lifestyle.
Australia has entered a La Niña weather pattern this spring and summer, which will bring above-average rainfall and hence more stagnant water to provide ideal breeding environments for mosquitoes.
Experts from NSW Health have determined that the pest and public health risks associated with mosquitoes in our area will be highly dependent on seasonal climatic conditions.
Council's campaign comes as a report into a mosquito monitoring program earlier this year at several local wetlands found eleven detections of viruses of public health concern, such as Ross River and Barmah Forest viruses that have been present in mosquitoes from areas around Narrabeen Lagoon and Warriewood Wetlands.
Mayor Michael Regan said Council will work closely with NSW Health in monitoring mosquitoes throughout summer.
"Monitoring will assess mosquito populations, identify species that may be hazardous to public health, alert us to take early control action in high-risk areas and to issue public alerts," Cr Regan said.
"As well as ongoing monitoring, we are undertaking a public education program that will include an information hub on our website, advice and education to the community via social media and on-site signage.
"We don't want pesky mozzies ruining our outdoor time this summer. Because we can expect a wetter summer, we are going to repeat our simple advice on how to keep those nasty bugs at bay."
"These viruses can cause illness in humans and the most effective way to prevent people becoming unwell is to avoid being bitten," said Dr Michael Staff, Director of the Northern Sydney Local Health District Public Health Unit.
NSW Health advice on simple steps to avoid being bitten by mosquitoes include:
Avoid being outside unprotected at dusk, when mosquitoes are commonly active and cover up as much as possible with light-coloured, loose-fitting clothing and covered footwear.
Apply mosquito repellent regularly to exposed areas. Repellents containing Diethyl Toluamide or Picaridin recommended. Repellents containing oil of lemon eucalyptus can also provide adequate protection.
Don't use repellents on the skin of children under the age of three months. Instead use physical barriers such as netting on prams, cots and play areas.
Eradicate mosquito breeding sites around the home, including containers that hold water.
Use flyscreens on windows and doors of houses and keep them in good order.
The Northern Beaches Council Mosquito Management Plan is available here.
Watch Out On The Pittwater Estuary Water Zones & Beaches: Seals Are About
Residents have filmed and photographed the seals living at Barrenjoey as far south as Rowland Reserve and over at Clareville beach in recent days and ask that people keep an eye out for them and ensure they are kept safe from boat strikes and dogs are kept off the beaches they're not supposed to be on.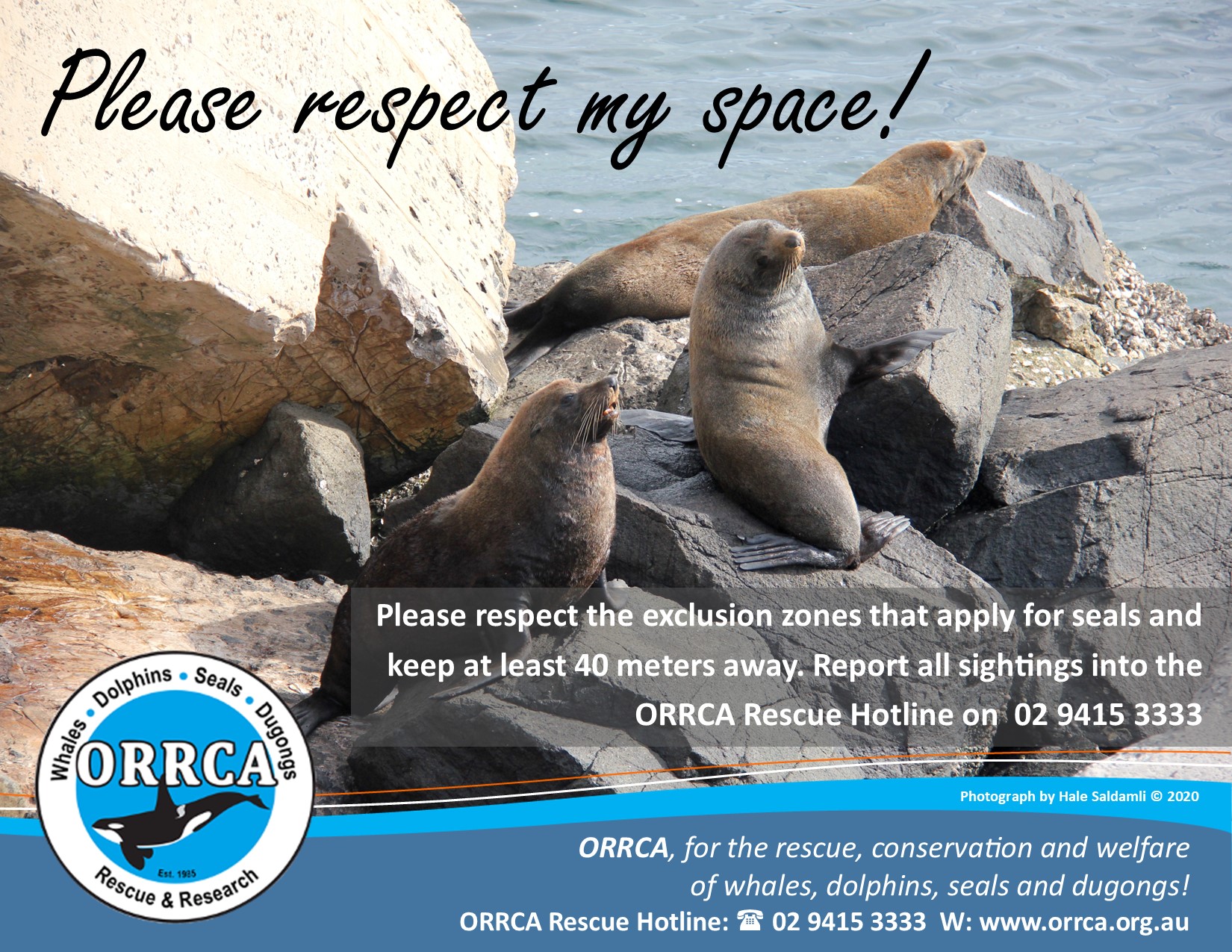 Bushcare In Pittwater
For further information or to confirm the meeting details for below groups, please contact Council's Bushcare Officer on 9970 1367
BUSHCARE SCHEDULES
Where we work Which day What time
Avalon
Angophora Reserve 3rd Sunday 8:30 - 11:30am
Avalon Dunes 1st Sunday 8:30 - 11:30am
Avalon Golf Course 2nd Wednesday 3 - 5:30pm
Careel Creek 4th Saturday 8:30 - 11:30am
Toongari Reserve 3rd Saturday 9 - 12noon (8 - 11am in summer)
Bangalley Headland 2nd Sunday 9 to 12noon
Bayview
Winnererremy Bay 4th Sunday 9 to 12noon
Bilgola
North Bilgola Beach 3rd Monday 9 - 12noon
Algona Reserve 1st Saturday 9 - 12noon
Plateau Park 1st Friday 8:30 - 11:30am
Church Point
Browns Bay Reserve 1st Tuesday 9 - 12noon
McCarrs Creek Reserve Contact Bushcare Officer To be confirmed
Clareville
Old Wharf Reserve 3rd Saturday 8 - 11am
Elanora
Kundibah Reserve 4th Sunday 8:30 - 11:30am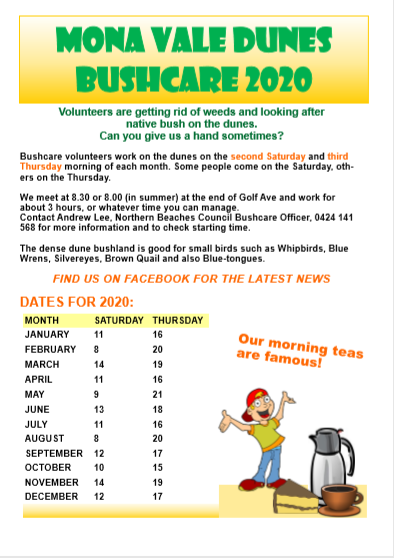 Mona Vale
Mona Vale Beach Basin 1st Saturday 8 - 11am
Mona Vale Dunes 2nd Saturday +3rd Thursday 8:30 - 11:30am
Newport
Bungan Beach 4th Sunday 9 - 12noon
Crescent Reserve 3rd Sunday 9 - 12noon
North Newport Beach 4th Saturday 8:30 - 11:30am
Porter Reserve 2nd Saturday 8 - 11am
North Narrabeen
Irrawong Reserve 2nd Saturday 2 - 5pm
Palm Beach
North Palm Beach Dunes 3rd Saturday 9 - 12noon
Scotland Island
Catherine Park 2nd Sunday 10 - 12:30pm
Elizabeth Park 1st Saturday 9 - 12noon
Pathilda Reserve 3rd Saturday 9 - 12noon
Warriewood
Warriewood Wetlands 1st Sunday 8:30 - 11:30am
Whale Beach
Norma Park 1st Friday 9 - 12noon
Western Foreshores
Coopers Point, Elvina Bay 2nd Sunday 10 - 1pm
Rocky Point, Elvina Bay 1st Monday 9 - 12noon

Gardens And Environment Groups And Organisations In Pittwater
Federal Environment Minister Approves Port Stephens Endangered Koala Habitat Destruction Of Over 128 Acres For Mine Expansion
Last Summer and the Summer before and the Summer before that bushfires across the Port Stephens area devastated the local koala population and while they were almost listed as 'endangered' a few years back, and were found to be removed from such a listing under a state-federal MoU in the
June 2020 NSW parliamentary inquiry
, 52 Hectares, or 128.49480 Acres of their colony will be bulldozed to supply stone for the Sydney construction market.
The same inquiry found that habitat destruction is the main threat to local koala populations.
Rather than finding a new way both state and federal governments are following the old way of 'progress at all costs', where the environment and all that lives in it foots the bill once again. The announcement was met with anger and headlines that add to the growing reports of deliberate destruction of the koala to facilitate development, with 2020's cache ranging from screaming koalas in a reported climate change induced inferno across four states they live in, to farmers killing them in the trees they live in in Victoria straight afterwards, and preceded by t
he NSW government
translocation policy
adopted in May 2019 which states its key objective [is to] increase good practice in translocation initiatives by ensuring they:


are only undertaken where necessary or beneficial for conservation of the species or as part of an approved offset arrangement [for a state significant development]
Prior to that reports on the Port Stephens koalas stretch back decades and find that habitat destruction and fragmentation, obstacles such as roads placed between food trees (Ballina), and being mauled to death by dogs are the major causes of the reduction of this local species. These reports go back decades.
Currently the NSW
Local Land Services Amendment (Miscellaneous) Bill
(Long Title: An Act to amend the Local Land Services Act 2013 in relation to native vegetation land management, allowable activities, private native forestry and core koala habitats; and for other purposes.) will facilitate more slaughter by ensuring 99% of koala habitat can continue to be destroyed. The news has been 'offset' by announcements such as
the listing of the
new Guula Ngurra National Park
in the NSW Southern Highlands in August 2020.
In its submission to the
inquiry into Koala populations and habitat in New South Wales
,
Ms Rachel Walmsley, Environmental Defenders Office, argued that the recent bushfires highlighted the vulnerability of certain populations, and that the ability to list a local population as endangered should be restored:
[The ability to list local populations] could be really important and worth restoring so that those populations that have been really affected by these fires can get that additional attention.

I think the results of these bushfires will show that certain populations are extremely stressed now. The ability to list populations could be a useful tool.
One stakeholder also expressed concern about the fact that, in addition to removing the ability to list new local populations, three local koala populations retained from the repealed Threatened Species Conservation Act 1995– found in the Hawks Nest and Tea Gardens area of the Great Lakes Local Government Area (LGA), the Pittwater area of Warringah LGA and the area in between the Tweed and Brunswick Rivers – had also been removed from the BC Act. In his evidence, Mr Scott Hetherington – whose council contained one of the populations – told the committee of learning of the proposed removal of these populations from the submission of the NSW Threatened Species Scientific Committee to this inquiry:
It became apparent during the preparation of the [BC Act] that these populations were going to be left out, which was an issue that we raised in our submissions and the resolution of that appeared to be that these three would be retained but there would be no further provision for additional populations. That was my understanding up until yesterday when I read through the submission to this inquiry from the [NSW Threatened Species Scientific Committee] which stated that those three [local populations] would be removed from the schedules [of the BC Act].



Another local area affected by the inability to list local populations was Port Stephens, with
some stakeholders identifying the perverse effect the legislative changes had on specific local
koala populations previously identified as at risk. Both Eco Network-Port Stephens and the
Port Stephens Greens detailed in their submissions that the NSW Scientific Committee had
determined to list the local Port Stephens koala population as 'endangered',649 based on the
Committee's conclusion that this population was 'facing a very high risk of extinction in the
near future' an observation agreed to by the Department.
However, following the conclusion of the MoU with the Commonwealth in 2016 and the commencement of the BC Act and Regulation in 2017, the listing of this local population as 'endangered' was rejected in 2018 because koalas were already listed at both the State and Federal level as 'vulnerable'.
The NSW Inquiry committee received very little evidence on the reason for this change in approach to the listing of local populations. In its submission, the NSW Threatened Species Scientific Committee confirmed the decision to remove these populations stemmed from a requirement of the MoU with the Commonwealth:
As the Koala is listed nationally as a Vulnerable species, Koala populations are no longer eligible to be listed under the BC Act. This is a requirement of a Memorandum of Understanding between the NSW Government and the Commonwealth which prevents the listing of individual populations where the species itself is listed. The three currently listed Endangered Koala populations will be removed from the schedules of the BC Act.
Whilst the NSW Government submission did not refer to the Memorandum of Understanding, the Department of Planning, Industry and Environment website confirms that: The NSW Government has signed a Memorandum of Understanding (MOU) with the Commonwealth Government and other State and Territory jurisdictions to implement a Common Assessment Method (CAM) of species and ecological communities.
… The CAM will ensure there is consistent approach in the assessment of threatened species and ecological communities in Australia. Through information sharing and mutual recognition of assessments, national assessment undertaken by one jurisdiction may be accepted by other jurisdictions. This will ensure a species is listed at the same level of extinction risk at both the Commonwealth and State level and reduce the duplication of assessments.
The Port Stephens Koala and Wildlife Preservation Society described the 'numerous healthy hubs of koalas' in the area in the past, yet over the thirty years that the organisation has been operating that they have seen a 'dramatic decline in koala rescues, and scientists have recently estimated the koala population has declined from 800 to less than 100 to 200 today'. The organisation stressed that these figures are from the NSW Scientific Committee's Preliminary Determination into the local koala population at Port Stephens.
Similarly, Tilligerry Habitat Association wrote in their submission:
Port Stephens Council's relaxed policy for residential tree removal means that most days we hear trees being felled in the streets around Tanilba Bay and our home in Lemon Tree Passage. This leaves the koala corridors disjointed making it difficult for them to travel freely and find mates and is almost certainly a factor in the change in sighting patterns in the Tilligerry Habitat. Programmes to replace felled trees with new planting do nothing to alleviate the immediate problem as is take approximately thirty years for a Eucalyptus Robusta to reach the size needed to become a koala food tree.
The Stand Up for Nature Alliance argued that in Port Stephens, sand mining had been permitted in areas of known and mapped koala habitat under State Environmental Planning Policy No 44. It highlighted, 'Even in Council areas where plans with mapped koala habitat exist, koala habitat may be destroyed. To illustrate, sand mining is permitted to destroy mapped koala habitat in Port Stephens Local Government Area [LGA]'.
Signs the Brandy Hill quarry expansion was going to be approved from day one with the announcement that the NSW Government's Department of Planning recommendation that the plan be approved, listing it as a 'State significant development' and wanting it fast tracked with the NSW Government's IPC approving the plan just weeks after the Upper House Inquiry.
The approval came despite the known presence of koalas in the area. A
koala survey report, completed on behalf of the developer in 2019, determined the project would "r

esult in a significant impact to the koala"
.
The report recommended the quarry expansion be referred to the federal Environment Minister under the Environment Protection and Biodiversity Conservation (EPBC) Act 1999, for its potential impacts on "Matters of National Environmental Significance".
The expansion site intersects habitat with preferred high quality koala feed and shelter trees. This habitat is established forest containing various key mature Eucalyptus trees.
The survey report didn't propose any mitigation strategies to sustain the habitat. Instead, it suggested minimisation measures, such as ecologists being present during habitat clearing, low speed limits for vehicles on site, and education on koalas for workers.
The IPC said on July 16
the quarry's plans did meet the requirements under the current legislation, but highlighted that the the state's Biodiversity Assessment Methodology has not been updated to account for the impact of the Summer bushfires.
"
By way of comment, the commission is of the view that in light of the "Black Summer" bushfires and the Parliamentary Review, it may be appropriate to re-evaluate the policy framework under which the impact on koalas is required to be assessed
," the IPC stated in its assessment.
Minister for the Environment Sussan Ley said in a statement released on Tuesday, October 27th, 2020:
"
This is not a region where bushfires have impacted local populations or habitat
, the area to be cleared
is not a site that is supporting resident breeding populations
and, having reviewed the Department's recommendations, I have approved the proposal."
However Port Stephens koalas, which featured so heavily in many reports across all media at
the end of last year
and early 2020, along with the local koala carer volunteers and the group that sprang up to expose what was going on, Save Poet Stephens Koalas, would beg to differ. Considering fires have impacted the area in successive years, and some of our local RFS Brigades have been deployed there, even in the middle of
Winter 2018
, those who have fought to save the Brandy Hill quarry koala population are wondering what Minister Ley's statement is based on.
Port Stephens Koalas group, which consists of volunteer carers, members and a board of directors who are committed to protecting, caring for and rehabilitating koalas so they continue to live and thrive in their natural habitat, stated in late September 2020:
Port Stephens Koala volunteers in the Habitat group have continued efforts to preserve koala habitat by writing submissions, seemingly without any success. Our efforts are raising the profile of PSK to become known as a protector of habitat, not just a rescuer of koalas, through all these submissions.




We feel, like many others, that the Black Summer of 2019-2020 saw such extensive destruction of koala habitat that it is likely that thousands of koalas met their death in the infernos. In some areas it is considered that 80% were destroyed.
On 30 June 2020 the NSW Legislative Council was presented with a report on Koala populations and Habitat in NSW, from the Portfolio Committee Chaired by Cate Faehrmann, MLC. The report took a year to compile and includes submissions from many organisations, including ours. The report makes 42 recommendations, recognising that the koala is in dire straits and that their extinction in the wild is highly likely by 2050 unless all levels of government, and all departments, coordinate an approach to conserve their habitat.
We have already met with Port Stephens Council staff to discuss the report and how to revitalise the Port Stephens Comprehensive Koala Plan of Management (CKPOM) intention to preserve habitat and restore connections between disrupted corridors that are essential for koalas to find breeding partners and for young to disperse. We will continue to work on this front, no matter how dis-heartening the results of our endeavours to date.
The approval conditions involve replanting 74 hectares to the south of the site with trees suitable for koalas. Hanson Constructions has been asked to submit a plan for this replanting within the next 12 months.
The several groups who have been active in trying to save the koalas state that food trees that take 20 years to grow, and the mine clearing of habitat scheduled to take 10 years, will leave a gap or 'fast period' of 10 year - or one decade - and won't save this breeding population.
Greens Environment Spokesperson Senator Sarah Hanson-Young said the day after the approval was announced:
"Koalas are a national treasure and yet we have an Environment Minister not just failing to save them but signing their death warrant.
"Unless habitat clearing is stopped, koalas will soon be extinct.
"The Greens will move in the Parliament for a moratorium on habitat clearing to save the koala from extinction.
"Off the back of the worst bushfires in history which killed a third of NSW's koala population and destroyed millions of hectares of habitat across the country, no approvals for developments on koala land should be given.
"The Environment Minister has one job and killing koalas isn't it. If she won't protect them then the Parliament must, because right now our environment laws are failing.
"Australia is a world leader in extinction and without urgent action we'll have killed off the koala too and that will be an international shame.
"Australians don't want the only koalas we have left to be in zoos."
Despite a campaign stretching over months, with thousands still signing a
petition
, and some high profile supporters, 'rocks are worth more than koalas', according to one who has fought to save them at Port Stephens.
''
Along with approvals in 2016 to bulldoze a highway through 4 known koala habitats at Ballina
both the state and federal governments are consistent in their approach of ensuring they play a major role in the extinction of koalas.'' another stated.
''Please also stand up for the South West Sydney koalas. If the Draft Cumberland Plain Conservation Plan goes ahead in its current form, they will lose around 70% of their habitat. It's the last significant chlamydia free population in NSW.'' another pointed out.
The Save Port Stephens Koalas group says it won't stop fighting to save their local koala population - now an endangered species.
NSW Government-Owned NSW Forestry Corporation Currently Logging In Key Critically Endangered Swift Parrot Habitat
Conservation status in NSW: Endangered
Commonwealth status: Critically Endangered
Gazetted date: 24 March 2000
BirdLife Australia is holding a webinar on Friday November 6th to share information on why protecting the habitats of this bird in NSW is vital.
In September 2020 a new report from BirdLife Australia showed that the massive fires that swept across many parts of Australia in the past year had a dramatic effect on the areas most critical for the survival of our unique and threatened wildlife — our Key Biodiversity Areas (KBAs). In 18 KBAs, over 15 per cent was burnt, with some having up to 100 per cent of their habitat burnt but the report maps out not just the areas devastated by the fires, but also a path to recovery.
The report identifies five bird species including the Superb Lyrebird and the Rufous Scrub-bird that had over 40 per cent of their habitat burnt during just one horrific fire season. As a result, the importance of unburnt habitat remaining in Key Biodiversity Areas has only increased. For instance, up to 85 per cent of the unburnt habitat left for Rufous scrub-bird is now found inside these nature hotspots.
But all is not lost according to BirdLife Australia KBA Program Manager, Dr Golo Maurer.
"While it was heartbreaking to see so much unique bushland go up in flames, that just makes our conservation work in KBAs even more important. This report identifies meaningful actions that our local nature champions—the indefatigable KBA Guardians—will be taking to monitor the impacts of the fires and the ongoing recovery of wildlife in these areas."
BirdLife volunteers have already started post bushfire monitoring, identifying sites that harbour survivors of the conflagration. Numerous bird survey sites have been set up in KBAs such as the Greater Blue Mountains KBA and BirdLife Australia is calling on the public to use the free Birdata app to record birds at these sites to help us develop a recovery strategy for these birds.
"Nature will make a comeback in these areas," said Dr Maurer, "if we recognise the need to properly conserve all remaining habitat. Every remaining area of nature is even more important now, as a refuge and as the starting point for the recovery of Australia's glorious native bush. Yet incredibly, some areas are still being logged."
"To drive bushfire recovery, we need to use our knowledge of birds to guide conservation action and above all realise that all that is burnt is not lost."
You can download 'Bushfire recovery where it matters most: Impacts and actions in Key Biodiversity Areas affected by the 2019/20 Bushfire Crisis' here.
To find out more about your local KBA and how you can become a KBA Guardian, click here.
To sign up to be part of the Swift Parrot webinar on this coming Friday, 12-1pm November 6th, visit: https://www.actforbirds.org/protect-swift-parrot-webinar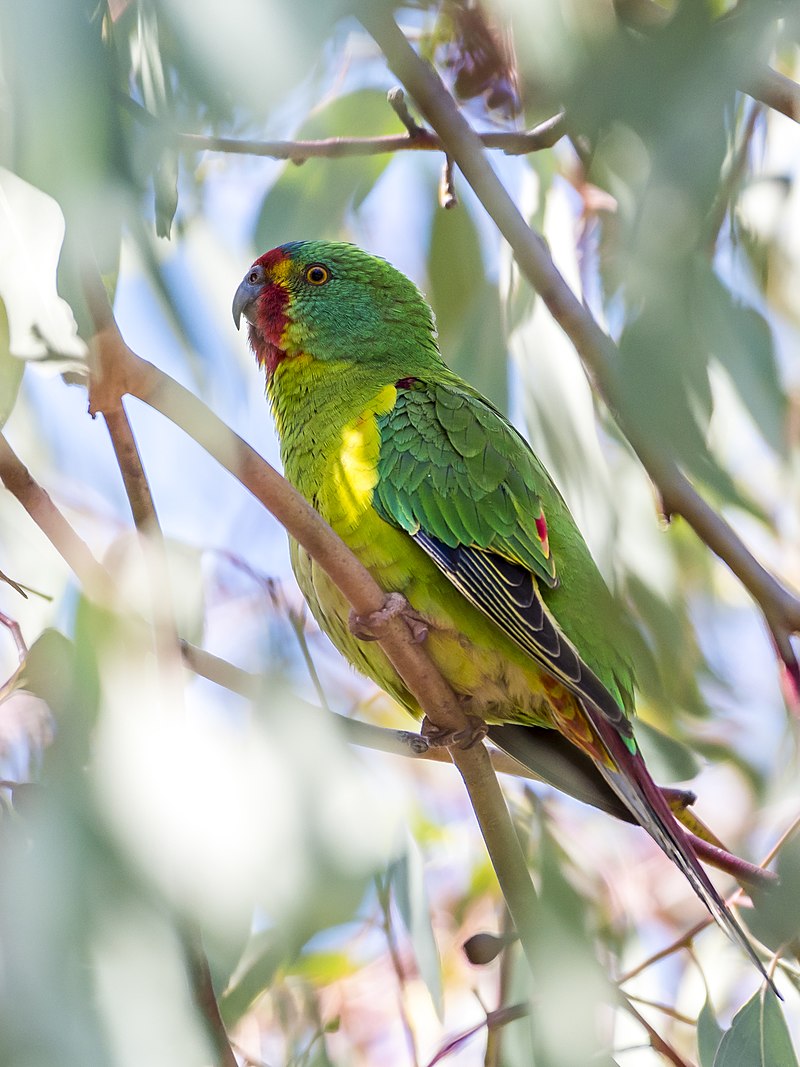 Swift Parrot - photo by Gunjan Pandey
NSW State And Federal Bushfire Inquires Done: Still No Recommendations To Save The Next 3 Billion Animals Or Support Volunteer Carers In The Firegrounds Afterwards - Do State & Federal Governments Expect Local Or Overseas Agencies And Volunteers To Pick Up The Tab Again & Again & Again?
Amongst the raft of recommendations from final reports and political announcements made this week about millions of dollars to be spent to forestall the next firestorm no announcement regarding co-ordinating or supporting the volunteers who attend to wildlife after fires have been made.
It seems both the Australian and New South Wales governments expect those who work in this field here as volunteers, and have done so for decades, to keep doing the work, to keep footing the bills, and when exhausted, for those overseas volunteers to come in and do the work and foot the bills as well.
No one has got their backs except those families they return home to, emotionally distraught, and all who donate money so they can buy medicines and food for what's left.
The welfare of wildlife itself does not feature too much either - no 'slow burns' to ensure impacted animals may escape; they cost a little more than the 'get it done now' method, no requirement for wildlife carers or veterinarians to be present while 'hazard reductions' are taking place alike that which incinerated all wildlife in its path on North Head at Manly a few weekends back - just more of the same - and more failure as a result - and key workers in these fields being pressured from above to risk themselves, wildlife and communities so politicians, Australians politicians, can save face after helping create the firestorm that nothing was going to stop.
In April, BirdLife Australia provided a submission to the Royal Commission into National Natural Disaster Arrangements on the heavy cost of the Black Summer fires on our birds. Their analyses suggested that 45 bird species had more than 30 per cent of their habitat affected by fire – and as a result, birds previously thought to be secure now require urgent and ongoing conservation action, including the beloved Superb Lyrebird and Gang-gang Cockatoo. Inappropriate fire regimes and catastrophic wildfires are the biggest threat facing many Australian birds and other wildlife today.
The submission emphasised the need to adopt an evidence-based approach to both preparing for and responding to bushfires and other natural disasters.
Catastrophic bushfires are expected to become more common due to climate change – which is why reducing greenhouse gas emissions and increasing funding for threatened species recovery is so important as we prepare for yet another bushfire season.
This week the full report of the Royal Commission was released.
BirdLife Australia is disappointed that, while the report acknowledges the value of Australia's biodiversity and the devastating impacts of the 2019-20 bushfire season on wildlife, it makes only one recommendation directly related to wildlife (Recommendation 16.1) and no recommendations for reducing or responding to impacts of fire and other disasters on wildlife.
BirdLife acknowledges that private landowners need to manage fuels on their land to reduce fire risk to life and property and supports the call for greater clarity on the requirements and scope for undertaking bushfire hazard reduction activities. However, any new guidelines must emphasise that fuel reduction activities typically provide benefits only when conducted in close proximity to the asset being protected, and areas of high conservation value located away from assets must be protected from indiscriminate clearing of vegetation in the guise of hazard reduction.
Read the full report here.
Similarly the New South Wales Wildlife Council, the peak body for wildlife rehabilitation in NSW which represents 26 licensed wildlife rescue groups across the state with a membership of approximately 4,000 volunteers or just over 50% of all licensed wildlife carers in the state, made a submission to the NSW Bushfire Inquiry, also ignored in the announcements of spending '$192 million over 5 years' made this week despite Recommendation 53 of that final report.
Critics wonder which government would deign insert the words 'coal' and 'coal mining' into Environment legislation should that 3 billion also get to vote.
Either way, our wildlife, our environment, our wildlife carer volunteers and their families are left to pick up the tab again.
Tick Population Booming In Our Area
Residents from Terrey Hills and Belrose to Narrabeen and Palm Beach report a high number of ticks are still present in the landscape. Local Veterinarians are stating there has not been the usual break from ticks so far and each day they're still getting cases, especially in treating family dogs.
To help protect yourself and your family, you should:
Use a chemical repellent with DEET, permethrin or picaridin.
Wear light-colored protective clothing.
Tuck pant legs into socks.
Avoid tick-infested areas.
Check yourself, your children, and your pets daily for ticks and carefully remove any ticks using a freezing agent.
If you have a reaction, contact your GP for advice.
Shorebird Identification Booklet
The Migratory Shorebird Program has just released the third edition of its hugely popular Shorebird Identification Booklet. The team has thoroughly revised and updated this pocket-sized companion for all shorebird counters and interested birders, with lots of useful information on our most common shorebirds, key identification features, sighting distribution maps and short articles on some of BirdLife's shorebird activities.
The booklet can be downloaded here in PDF file format: http://www.birdlife.org.au/documents/Shorebird_ID_Booklet_V3.pdf
Paper copies can be ordered as well, see http://www.birdlife.org.au/projects/shorebirds-2020/counter-resources for details.
Download BirdLife Australia's children's education kit to help them learn more about our wading birdlife
Shorebirds are a group of wading birds that can be found feeding on swamps, tidal mudflats, estuaries, beaches and open country. For many people, shorebirds are just those brown birds feeding a long way out on the mud but they are actually a remarkably diverse collection of birds including stilts, sandpipers, snipe, curlews, godwits, plovers and oystercatchers. Each species is superbly adapted to suit its preferred habitat. The Red-necked Stint is as small as a sparrow, with relatively short legs and bill that it pecks food from the surface of the mud with, whereas the Eastern Curlew is over two feet long with a exceptionally long legs and a massively curved beak that it thrusts deep down into the mud to pull out crabs, worms and other creatures hidden below the surface.
Some shorebirds are fairly drab in plumage, especially when they are visiting Australia in their non-breeding season, but when they migrate to their Arctic nesting grounds, they develop a vibrant flush of bright colours to attract a mate. We have 37 types of shorebirds that annually migrate to Australia on some of the most lengthy and arduous journeys in the animal kingdom, but there are also 18 shorebirds that call Australia home all year round.
What all our shorebirds have in common—be they large or small, seasoned traveller or homebody, brightly coloured or in muted tones—is that each species needs adequate safe areas where they can successfully feed and breed.
The National Shorebird Monitoring Program is managed and supported by BirdLife Australia.

This project is supported by Glenelg Hopkins Catchment Management Authority and Hunter Local Land Services through funding from the Australian Government's National Landcare Program. Funding from Helen Macpherson Smith Trust and Port Phillip Bay Fund is acknowledged.
The National Shorebird Monitoring Program is made possible with the help of over 1,600 volunteers working in coastal and inland habitats all over Australia.
The National Shorebird Monitoring program (started as the Shorebirds 2020 project initiated to re-invigorate monitoring around Australia) is raising awareness of how incredible shorebirds are, and actively engaging the community to participate in gathering information needed to conserve shorebirds.
In the short term, the destruction of tidal ecosystems will need to be stopped, and our program is designed to strengthen the case for protecting these important habitats.
In the long term, there will be a need to mitigate against the likely effects of climate change on a species that travels across the entire range of latitudes where impacts are likely.
The identification and protection of critical areas for shorebirds will need to continue in order to guard against the potential threats associated with habitats in close proximity to nearly half the human population.
Here in Australia, the place where these birds grow up and spend most of their lives, continued monitoring is necessary to inform the best management practice to maintain shorebird populations.
BirdLife Australia believe that we can help secure a brighter future for these remarkable birds by educating stakeholders, gathering information on how and why shorebird populations are changing, and working to grow the community of people who care about shorebirds.

To find out more visit: http://www.birdlife.org.au/projects/shorebirds-2020/shorebirds-2020-program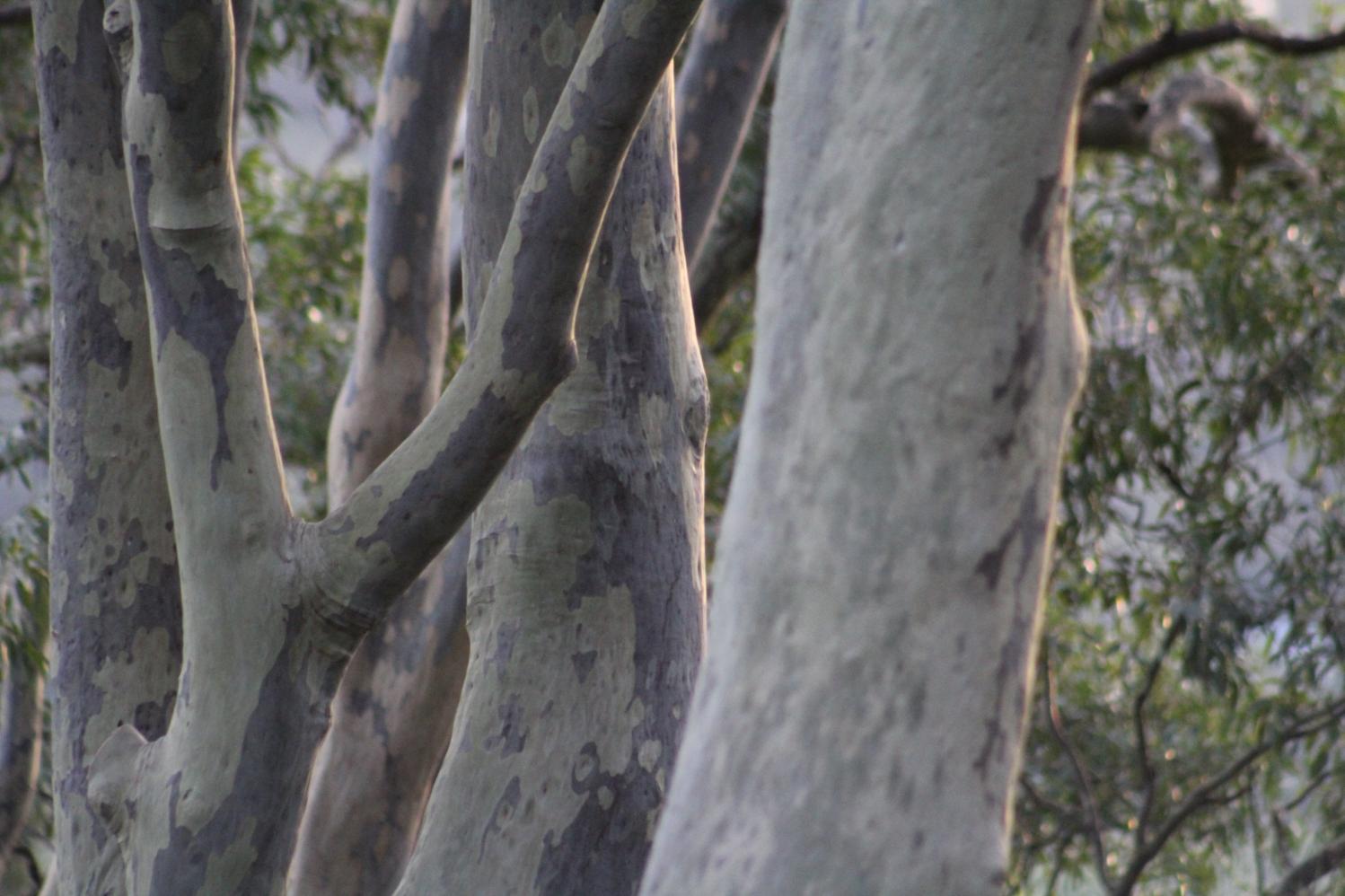 Aussie Bread Tags Collection Points
Collecting bread tags enables us to provide wheelchairs that change the life of disabled people in need, as well as keeping the tags out of landfill to help to preserve the environment.
Bread Tags for Wheelchairs was started in South Africa in 2006 by Mary Honeybun. It is a community program where individuals and organisations collect bread tags, which are sold to recyclers. The money raised pays for wheelchairs for the less fortunate which are purchased through a local pharmacy. Currently about 500kg of bread tags are collected a month in South Africa, funding 2-3 wheelchairs.
We have been collecting bread tags nationally in Australia since September 2018 and now have more than 100 collection points across the country. In February 2019 we started local recycling through Transmutation - Reduce, Reuse and Recycle in Robe, SA, where our tags are recycled into products such as door knobs and bowls. Tags from some states are still sent to South Africa where a plastics company called Zibo recycles them into seedling trays.
These humble bits of polystyrene can make a real difference so get your friends, family, school, workplace and church involved. Ask school tuck shops and boarding school kitchens, child care centres, aged care facilities, hospitals, cafes and fast food outlets to collect for you - they get through a lot of bread!
All the information and signage for collecting or setting up a public collection point is
on our website
.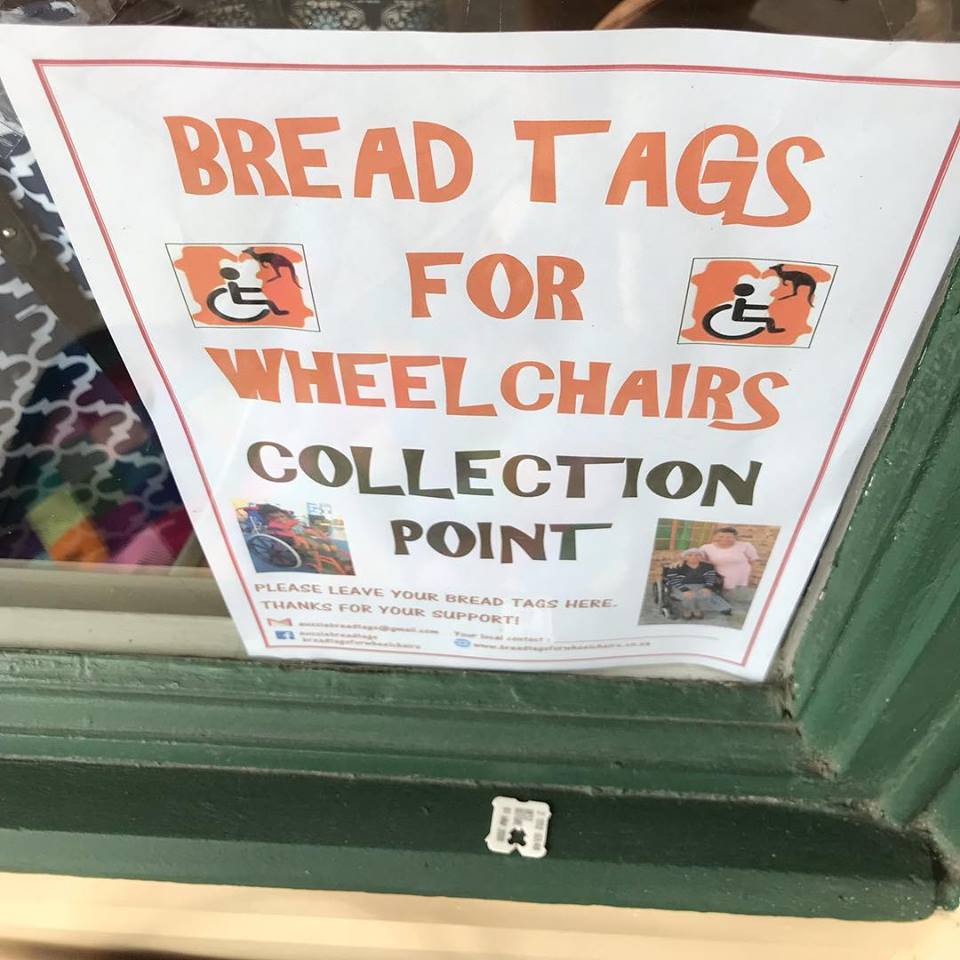 Halloween 2020 In Pittwater
Photo by Joanne Seve
Rockley Was Cricket For Girls 130 Years Ago - They Visited Narrabeen Too!
With the end of the football seasons of rugby and soccer the commencement of the cricket playing days begin, with some great local clubs you can get involved with and have a great time and make new friends over the coming Summer. So many girls as well as boys are now playing this game, we thought we'd share a letter to Dame Durden from over 100 years ago about a version of this game that was just for girls. 'Dame Durden' was the name Ethel Turner (author of Seven Little Australians and who would come to Palm Beach from Mosman each Summer) wrote under for the children's columns in the Illustrated Sydney News and later for the Australian Town and Country Journal, two newspapers that were great at publishing drawings and letters from Australian children for a long time.
THE ROCKLEY GAME
FROM the archives of the Rockley Mill and Stables Museum.
In the 1890s, John O'Hara, an inspector for the Land District of Bathurst and Lithgow, invented a new game for 14-year-old school girls. Launched at Triangle Flat in about 1892, it was taken up with so much enthusiasm in the nearby village of Rockley that it became known as the Rockley Game.
Teams were generally 13 in number and team captains were known as queens.
Each team adopted a distinguishing coloured sash which was worn around the waist.
A boy's bat was used and the ball was only slightly bigger than a tennis ball, so pads were unnecessary.
Rockley cricket spread rapidly through the Central West and by 1899 there were 700 girls playing in the Western Districts. Matches were played between villages and towns and when teams travelled to other places they were always chaperoned.
Trips to play teams in other locations included concerts, visits to places of interest and educational outings for the girls.
When Mr O'Hara was appointed to Queanbeyan in September 1899, he established the Rockley Game in Queanbeyan with great success.
Into the 20th century, the Rockley Game was played at Albury, Moruya, Queanbeyan, North Sydney, Port Macquarie and Broken Hill.
THE RULES
Teams usually had 13 players.
Each team was identified by a coloured sash.
The team captain was known as a "queen".
The playing area was a circle 80 yards in diameter, marked out with flags and stumps 15 yards apart.
Overs were six balls.
Bowling was from one end only.
There was no running between wickets.
There were no byes or wides and no appeals.
One run was scored for each ball hit.
Seven runs were awarded for a boundary.
Here's a letter to Dame Durden from one of these players on a team that came to Sydney in the Summer of 1901 - as you can see, they also visited Narrabeen and Manly and there were teams they played against on the north shore of Sydney:
Queanbeyan.
Dear Dame Durden,-A little bird whispered in my ear that I should be the lucky one to win your prize last month. Thank you very much; it is just the sort of book that I am fond of reading. The first Sunday after I received it was wet; but I became so interested in my book that I took no notice of the weather.
My letter this time is about the southern district representative rockley players' tour to Sydney. We left on the first of November, instead of the 8th, on account of a cheap train going then. Eleven girls started from Queanbeyan, and we picked up the others as we went along. We had an engaged carriage, so we were able to be together. We were all so excited that we could not sleep. Some of the girls had never been in a train before, and hardly any of them had been to Sydney.
Reached Sydney at ten to 6, and a van took our luggage to Paddington. We arrived at about the same time as it did. After breakfast we went over to North Shore. We only had time to play a one-innings match, as the cricketers had engaged the ground for 1 o'clock. R.S.D.R. players won the toss, and batted first, and made 158 runs. Then the Narremburn School girls went in, and made 91 runs; so we won our first match by 67 runs.
Play over, we went to Balmoral, and had a picnic, the Narremburn girls providing the edibles. Balmoral is an ideal place for a picnic, only it is rather a long distance to walk after leaving the tram; but the scenery is very pretty, so that is some compensation for our long walk. We arrived at Mrs. Tabrett's, Moore Park, at half-past 7, and had tea; then, thoroughly tired, tumbled into bed. Thus ended our first day In the great city.
Sunday morning we all went to St. Matthias's Church, Paddington, and after dinner visited the Zoological Gardens, and St. Andrew's Cathedral at night.
Monday morning we spent a jolly time at Manly, and in the afternoon Mr. O'Hara engaged a coach, and took us to Narrabeen. It is a very pretty drive, and we thoroughly enjoyed ourselves. Mr. O'Hara got a three-bushel bag and a sieve, and we got over a hundredweight of shells. Mr. O'Hara pointed out a lot of interesting places along the road.
On Tuesday most of us went to Coogee, and had a bathe. As it was the first time any of us had had a real bath in the salt water, you can guess we enjoyed it. After breakfast we went to the Victoria Markets, and from there to the Crown Studios. We then had dinner at Mr. Quong Tart's; he was very pleased to see us, and invited us to an afternoon tea. Afterwards, we went to Gore Hill; from here the best and prettiest views are seen of Sydney. Houses on every side of you, to the front, and to the back. It also gives one an idea of how thickly populated Sydney is. Gore Hill won the toss, and batted first. Dr. Kingsbury was umpire; they made 74 runs. During our first innings, a storm broke up the game; but, although only four of our girls were out, we had beaten the Gore Hill girls by 37 runs; so, you see, they were no match for us.
On Wednesday morning, we went to the Art Gallery and Museum, and had lunch in the Government Gardens; visited the Cyclorama in the afternoon, and Mr. O'Hara asked the people there to sing "The Holy City" for us, and they kindly sang some other songs as well. Thursday morning, we went up the Lane Cove River for a picnic; and all along the scenery was very beautiful. We saw the Sobraon, Cockatoo Island, and the men building the Woolwich Dock. We found a very nice picnic spot under some shady trees, where we had lunch; then we played some games.
After we came back from our trip up the Lane Cove River, we all went up the Post Office Tower, and it was lovely. It was just like as if you were up in a balloon; the houses and the people in the streets looked so small. Mr. O'Hara pointed out a lot of the principal buildings, etc., and we easily picked out the spot where our house was situated. From the street to the top of the tower there are 373 steps. Our legs were very shaky when we got down. Then we went all over the "Evening News" and "Town and Country Journal" Office, and we enjoyed it very much, only it was so very hot. I wouldn't Care to work there; it Would be far too hot for me. The men working the linotypes gave us our names in metal. At night, we all went to Her Majesty's Theatre, where "The Christian King" was being played for the last time. It was lovely, and all enjoyed it immensely. As you will imagine, we were all pretty sleepy on Friday, and in the morning we just stayed at home and amused ourselves. Some of us slept, and others read.
After dinner, we went through the arcades. Thence we went to Mr. Quong Tart's. Several friends were there, and we had a very nice time. The table was set T fashion, and was loaded with the good things Mr. Quong Tart had provided, and interspersed with the fruit and edibles were flowers tastefully arranged. After tea, the following toasts were drunk: "Mr. O'Hara," "Mrs. Fallick," "The Press," "Mr. and Mrs. Quong Tart." Then Mr. Quong Tart sang two Scotch songs, and Miss O'Hara, Jean Pollack, and Studie Hudson gave some musical selections. Annie Styles and Daisy Fell recited, and Una Gates sang "The Pardon Came Too Late." Mr. Tart let the curtain fall, and fixed up some tableaux. He wrapped a big flag round Mrs. O'Hara, and told us that she was Queen Victoria, and mother and Miss O'Hara, were 'the maids of honor. After this came the event of the evening. Mrs. O'Hara, on behalf of her son, presented us all with gold brooches, Mrs. Tart pinning them on for us. The brooches were inscribed R.S.D.R.P., 1901 (Representative Southern District Rockley Player). Mr. Tart made a very nice speech, and told us we should never lose our tempers. If. we were bowled, stumped, or caught, we should not throw down our baits in temper, but say the bat was greasy, the ground slippery, etc.
On Saturday morning we went to Katoomba. There was a great crowd on the station, and the train was very full. It was a rather dirty trip, and our cuffs and collars were not very white when we arrived at our destination. Although the air is very fresh, Katoomba is not a town I should care to live in; it is too dirty to suit my fancy. The hills looked lovely and blue away t in the distance; but it was very hot, and we did not play at all well; indeed, we played very poorly.. The Katoomba girls beat us by 72 runs. The Katoomba girls kindly provided tea for us. Afterwards we started for Sydney.
Coming back it was very pretty, especially Penrith-the lights shone like so many stars in the distance. Sunday morning we were all very tired, and only a few of the bigger girls went to 'church; the rest stayed at home. After dinner Mr. O'Hara came over, and we went to the National Park, and when we came back we went to the Centenary Hall. Mr. Taylor preached a splendid sermon to young men; we all enjoyed lit, as well as the music.
Monday morning we went over to North Shore, and played the pick of North Shore, Gore Hill, and Sydney girls. Determined to make up for the match we had lost, we all played our best, with the result that our score was 171, one of our girls (Edith M'Pherson) making 110 runs, and another took three wickets for 1 run in an over. The Sydney girls' made 34 runs each innings. After this match was finished we all went for a picnic at the Spit, and, coming back; we played a team of boys, who thought that they could beat as easily, but they were "had," as we beat them by 21 runs. Tuesday is all hurry and scurry to find this, that, and the other, and cries of "I can't find this," and "Someone has taken that." You never in all your life heard such a din. But at last everything is packed and ready. Mr. O'Hara came over, and we went through Hyde Park, and saw Governor Phillip's statue, Captain Cook's, Queen Victoria's, Prince Albert's, Parliament Houses, and went through the Palace Gardens. Afterwards we all went shopping. In the afternoon the rain drove us indoors, and soon after tea we were all en route for the station, where many friends came to bid us au revoirs and see us start for "home, sweet home."
Well, dear Dame, I think I have told you all about the R.S.D.R. players' visit to Sydney, and with kind wishes from your rockley friend, I will conclude.
Mabel Fallick (aged 16 years).
P.S.-I was very sorry that you were away while we were down. I should have liked you to see us play. I hope you enjoyed your holiday as much as we did ours.
Dame Durden's Post Office. (1902, January 4). Australian Town and Country Journal (Sydney, NSW : 1870 - 1907), p. 40. Retrieved from http://nla.gov.au/nla.news-article71518507
The State Library of NSW tells us that Mei Quong Tart, or Quong Tart as he was known, was a famous and popular figure in Sydney in the late nineteenth century. Quong Tart was born in China in 1850 and came to the goldfields near Braidwood at age nine. He was taken in by a local family, the Simpsons, from whom he learned English and became an Anglican. They were Scottish people and later he would attend official functions dressed in a kilt or traditional Chinese clothes. He made his initial wealth by speculating in gold claims, but his popularity was due to his active involvement in the sporting life of the area. He was captain of the local cricket team, founded a football team and promoted horse-racing.
In 1881 he visited China to see his family and on returning to Australia started business as a tea merchant in Sydney. At his small tea house, he served samples of his imported tea; it became so popular he opened a chain of them. In 1886 Quong Tart married an Englishwoman, Margaret Scarlett, and they eventually had six children!
In 1889 Quong Tart opened his Loong Shan Tea shop in King Street. It soon became famous and was frequented by Governors and Premiers. Louisa Lawson, mother of the poet Henry Lawson, sipped tea in the Loong Shan while she organised the campaign for female suffrage in Australia. In 1898 Quong Tart opened the Elite Hall in the Queen Victoria Building. It was a very luxurious tea house and restaurant which could hold 500 people.
The popularity of these shops was due to the quality of the tea, the excellent food, the rich and exotic furnishings and the nature of Quong Tart himself. He dressed as a European, treated workmen and politicians in the same manner; he was a great philanthropist, holding many benefits for charity, and he was a generous employer. He was also active on behalf of other Chinese in Australia, and the Chinese Emperor appointed him a Mandarin for these efforts.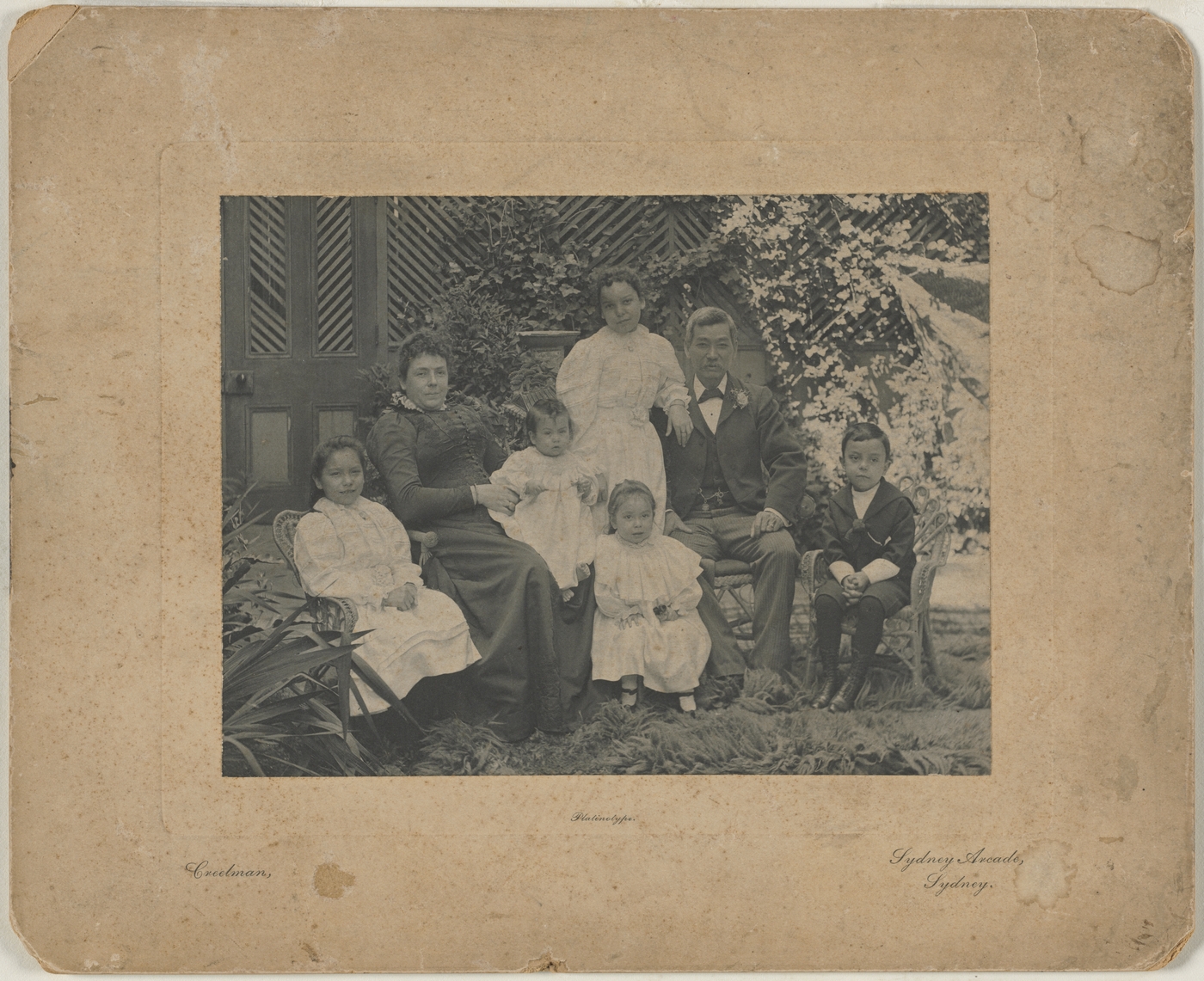 Quong Tart and family [ca. 1899-1900] / Creelman & Co. [Taken outside the fernery at Gallop House, Ashfield. L to R: Henrietta, baby Florence, Maggie (at front), Vine and Arthur] - image courtesy the Mitchell Library, State Library of NSW.

Two years ago, when researching what we today call the Village Park at Mona Vale where one of Pittwater's early cricket pitches was and was then called 'Taramatta' and in some versions 'Tarameta' Park, possibly after the name we now give to Turimetta Beach between Narrabeen and Warriewood, an article about an early Sydney women's Cricket team was found. This had some photos of that team and shows you what these girls had to play in during hot Summers - imagine running between wickets in this:
Cricket for Women: The Sydney Team.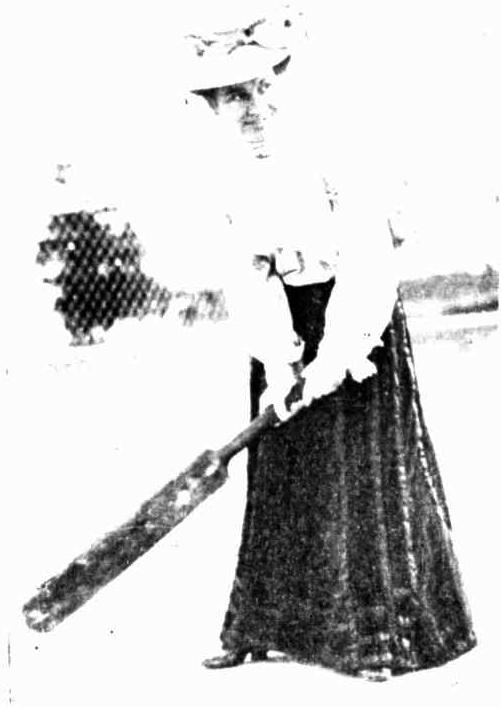 M. GALLIMORE, A Good Bat.
ATHLETICS for girls 50 years ago would have been looked upon with horror by grandmamma, whose rule in this direction produced a meek, mild, submissive miss. The Australian girl has become noted for her independence, self-reliance, and splendid physique — qualities which go to the making of a nation, and which are only gained by love of outdoor exercise. We have the tennis girl, the golf girl and the croquet girl, and now there breaks upon us — the cricket girl in all her glory.
We have expected this in the natural course of events, considering what slavish supporters all Australians are to the king of games. Exercise in the open air in canvas shoes and a loose costume is calculated to preserve the mobility of form, a bright, and clear eye, and besides promoting good health develops the frame and provides a 'natural colour.' Despite the elderly sister's 'unladylike, tomboyish, my dear,' cricket, even with the sun at 100 in the shade, is preferable to dancing in a hot ballroom in tight shoes and other disabilities. Not to be outdone by their English cousins — whose lady cricketers have actually toured — our girls have formed themselves into several clubs, of which the most notable is the Sydney Ladies' Team. (Continued in Cricket Columns, Page 951.)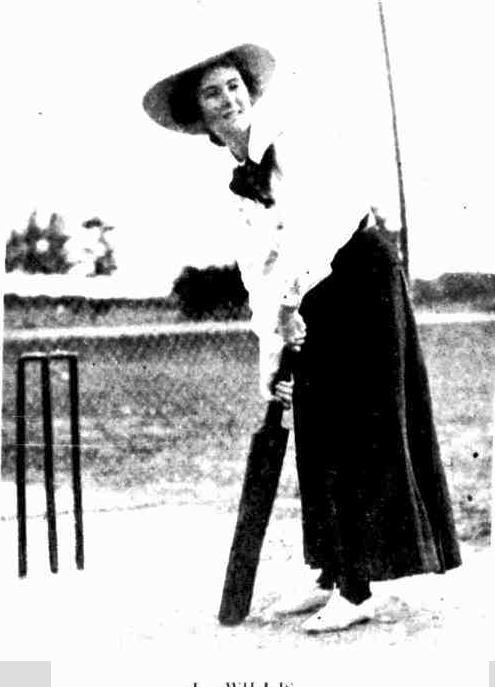 L. WILLIS. 'Slogger'' of the Team.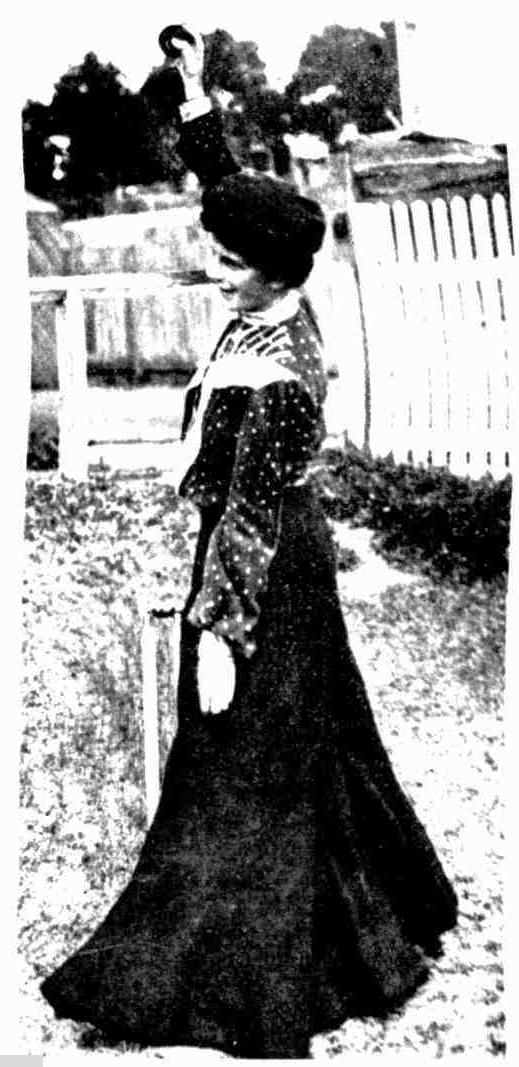 ALICE BRANSBY. Fast overarm Bowler.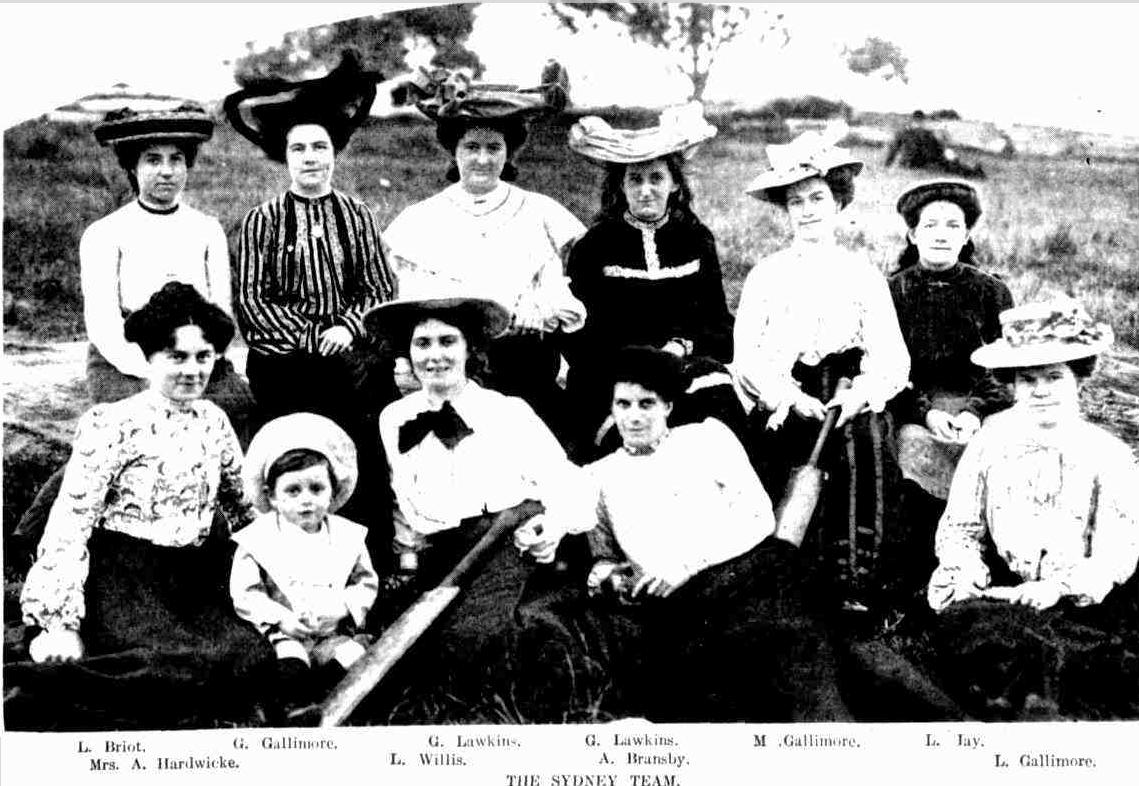 L Briot. G. Galliinore. G. Lawkins. G. Lawkins. M .Gallimore. L. Jay. Mrs. A. Hardwicke. L- Willis. A. Bransby. L. Gallimore.
THE SYDNEY TEAM.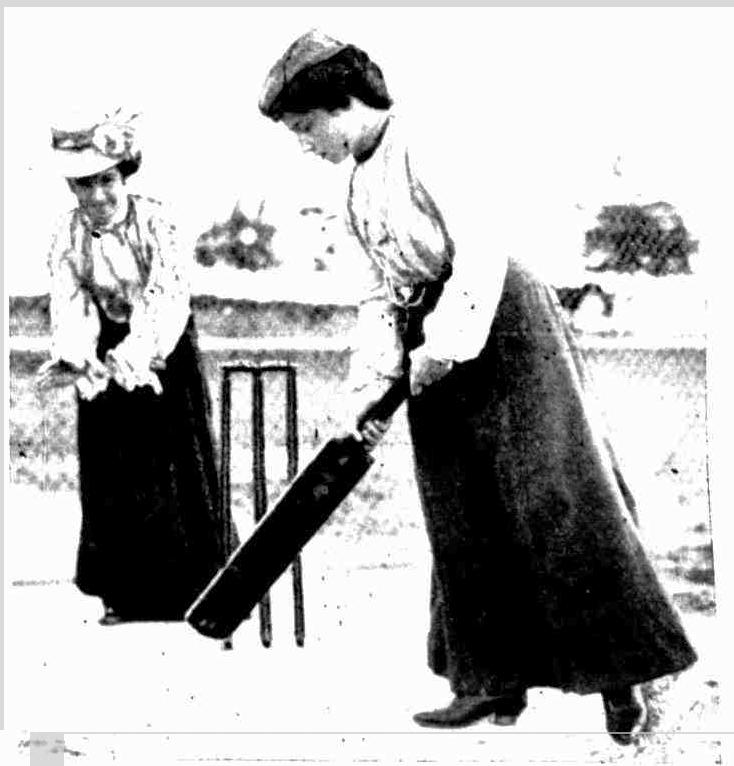 LARUE BRIOT, Whose Forte is 'Cutting' and Wicketkeeping.
Cricket for Women(See Illustrations, Page 931.)
The Sydney ladies' team will be remembered by its success in the match played against Mr. J. C. Williamson's team on the Sydney Cricket Ground last year. Mrs. Harry Dolman, a member of Australia's greatest cricketing family — the Gregorys makes a most fitting captain and coach Her vast experience kindly manner and interest have endeared her to every youthful member of her team. Mrs. Donnan's fame as a wielder of the willow is well known to all enthusiasts, she, as a girl, often holding her own with her brothers, Syd. and Charles Gregory, two strong representatives of. New South Wales. Mrs. Donnan has an able lieutenant in Miss Laure Briot, whose innings of 43 (retired) against Her Majesty's team's total of 33 will long be remembered by her comrades. Her wicketkeeping has often called forth admiration from old warriors and notable performers alike, and the courageous little lady's 'Hows that?' often proves very destructive to the opposing side.
The Misses Gallimore are three strong supporters of the team. Miss L. Gallimore is a dreaded under-arm bowler and a grand field bat, while Miss M. Gallimore is known for her marvellous 'slogging' and fielding abilities Doubtless the best overarm bowler of her sex in Australia, or probably the world, is Miss Alice Bransby, who hails from Randwick. This young lady, who bowls very fast and can break each side of the wicket, has found it no grave task lo dismiss eight well-performed opponents for 30 runs, and seldom relies on her comrades for help in dismissals— except to find the bails. Miss Lilian Willis, also from Randwick, is characterised by her hard hitting and careless regard of bowler and everything concerned with her wicket. Her fast running and throwing-in are the main points of her fielding. Mrs. Hardwicke is a very reliable bat, and liar leg hits would do credit to a first-grade performer; she is also a smart fielder. The services of the Misses Lawkins are invaluable to their side, while Miss L. Jay is a tantalising 'stonewaller.'
This team met the Bathurst ladies last month, and were badly defeated. This, however, is not so bad as it sounds, for the game was played with a lacrosse ball, with which the orthodox cricketers were all at sea. However, despite the contrariness of the ball, Miss Alice Bransby managed to secure five wickets in the first innings and eight in the second. The ladies meet every week and practice, while several matches have been arranged to be played this summer under the leadership of Mrs Donnan, who will doubtless end the season with another large match, in aid of charity, against Her Majesty's team.
Would great grandmamma (whose most violent exercise was the graceful stalk of the minuet) be shocked could she see the girl of to-day, with hair curling in the wind, dancing eyes, and supple movements, chasing the leather across the level green?
This early panorama of Mona Vale - with one road to the right of the photo that led to Newport and the other, to the left, that led to Bayview and Church Point, shows you in the sections we enlarged where that cricket pitch was, as well as tennis courts: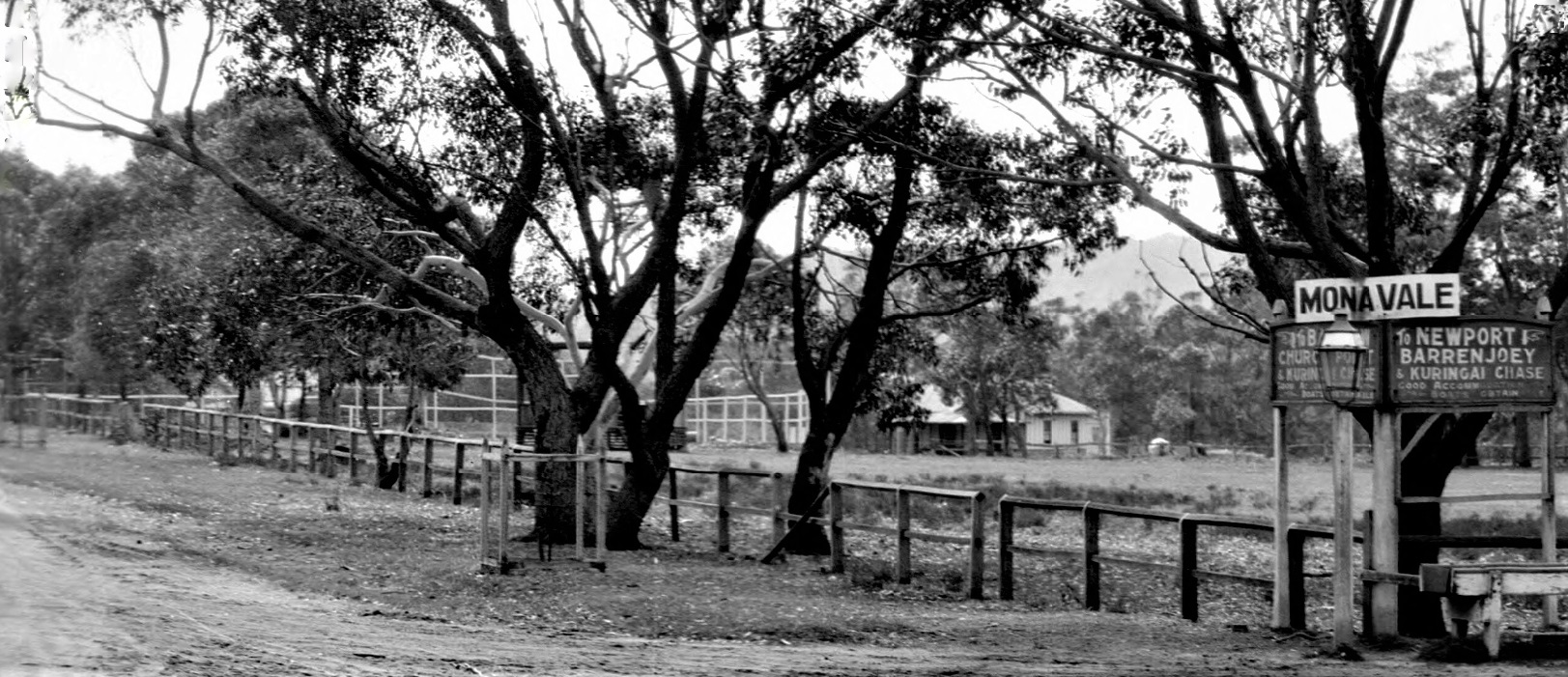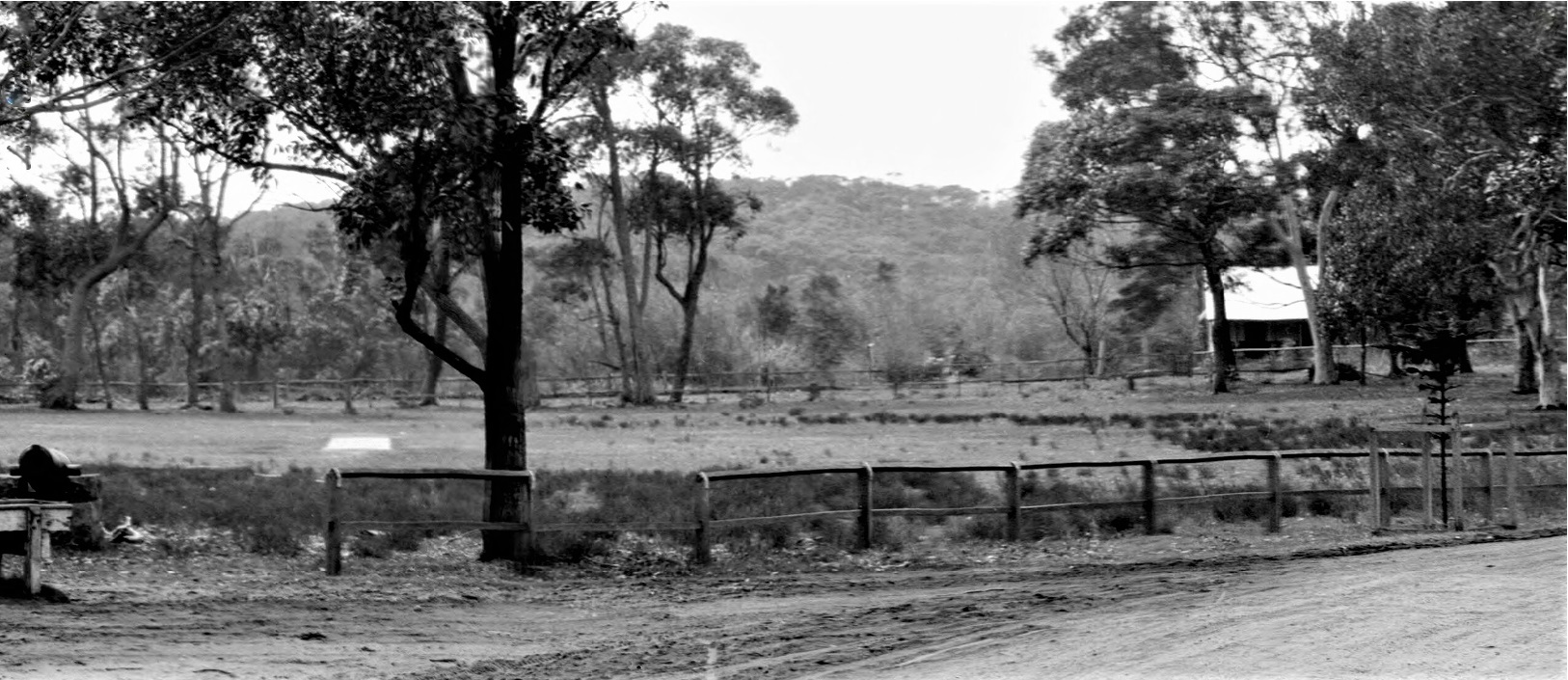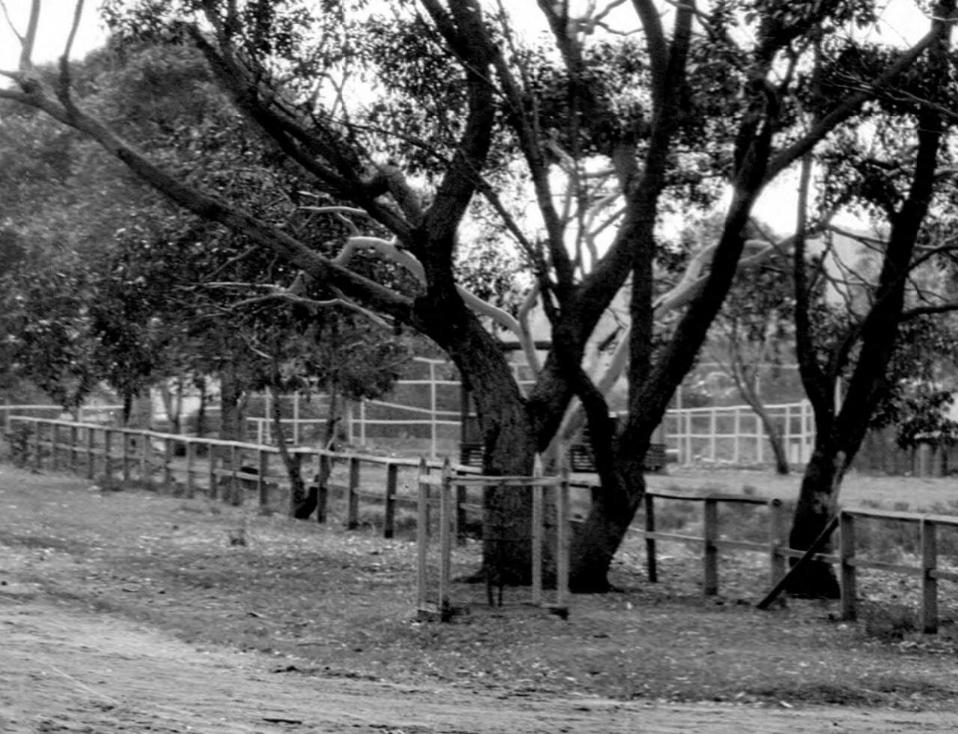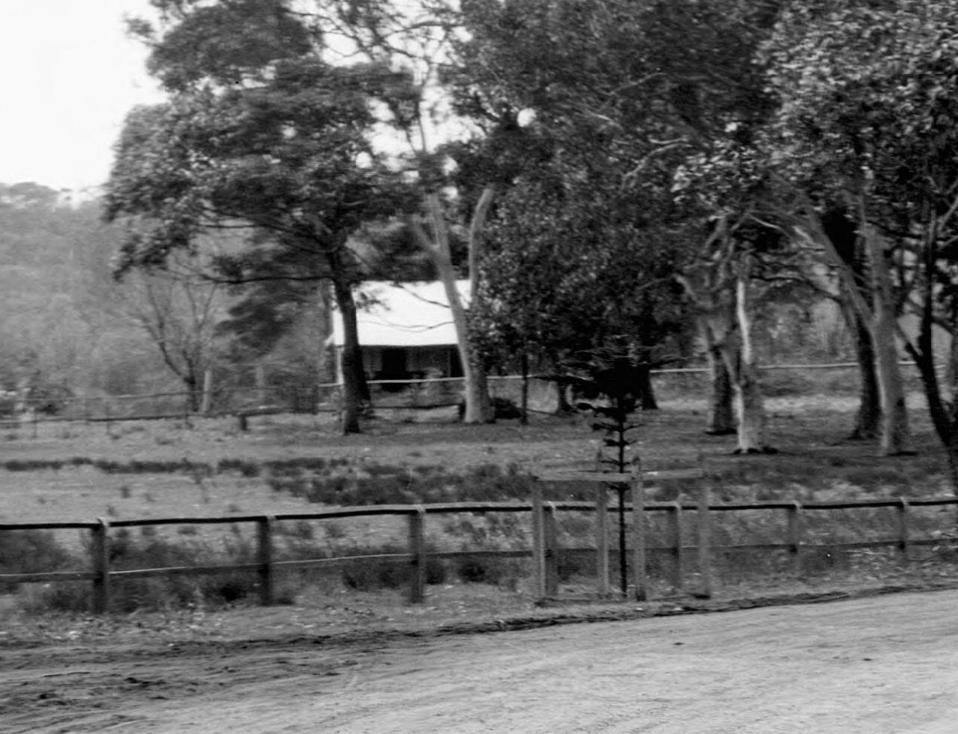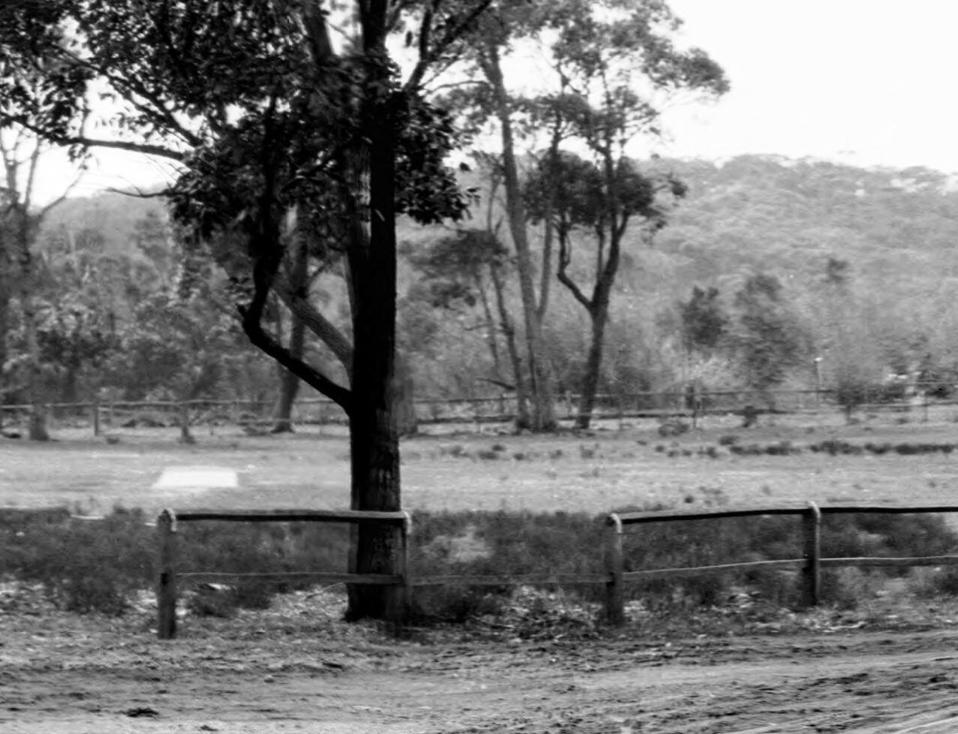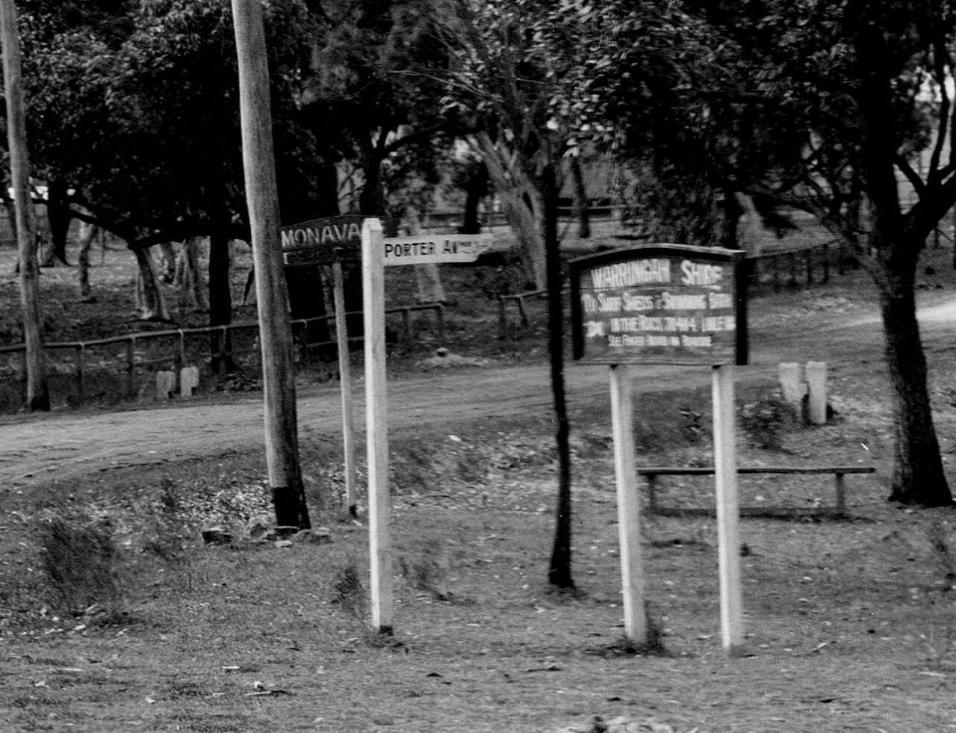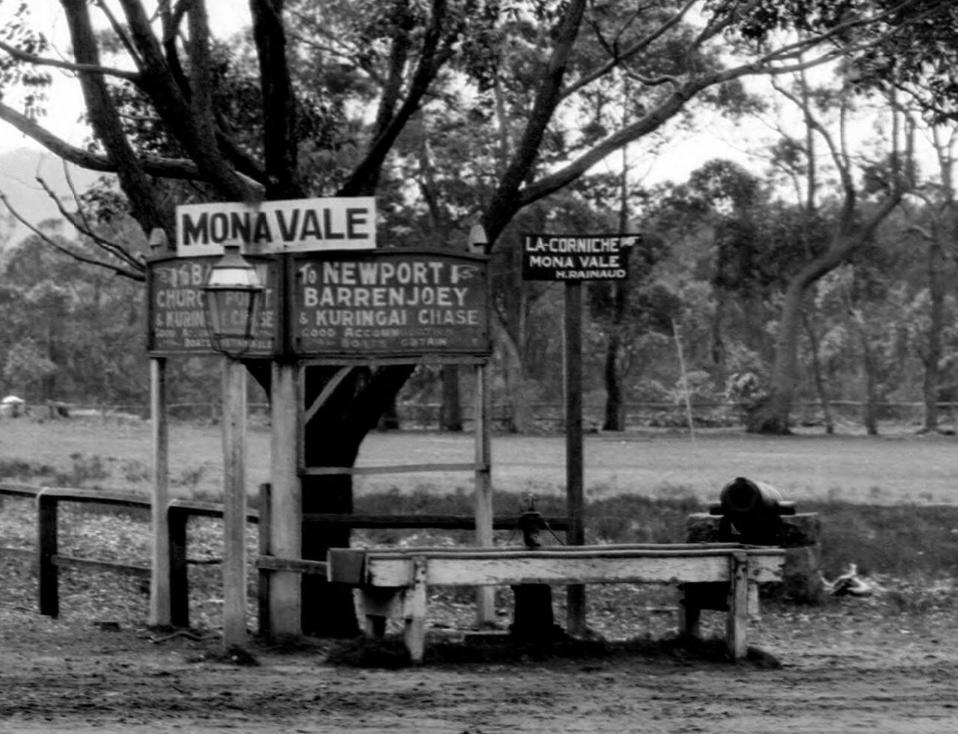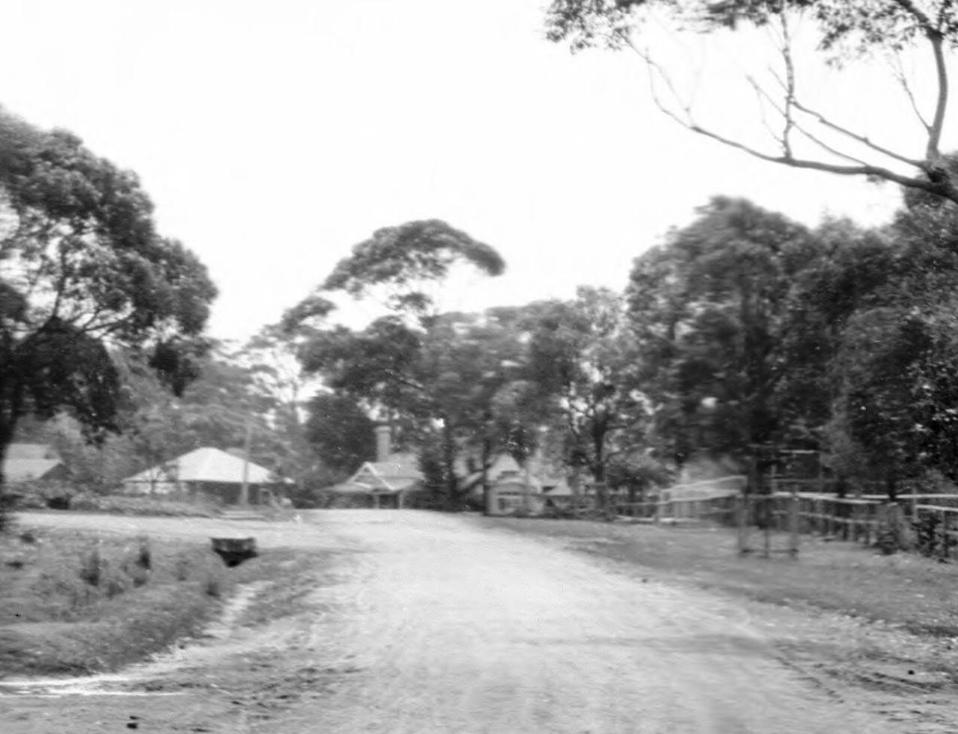 Above Panorama of Mona Vale, New South Wales, ca. 1917 - 1930 [picture] / EB Studios
National Library of Australia PIC P865/125 circa between 1917 and 1930]
and sections from made larger to show detail and location of cricket pitch and tennis courts.
Retrieved from
http://nla.gov.au/nla.obj-162044299
There was also a cricket team at Newport who hosted games years before - this was boys though, not girls, and Newport, like Mona Vale, still had dirt roads then - a little alike the photos above:
CRICKET.
A team from the newly formed Mossman's Bay Club journeyed to Newport on Saturday, to play the Newport C.C. The ground is about 300 yards from the ocean beach, and with very little trouble could be made into a splendid ground. Matting was laid upon it, but the long grass prevented it from setting evenly, and this made the ball cut many capers. Mr. Forester captained Newport, and Mr. Jackson the Mossman's Bay team. Newport won the toss, and went in to bat, but through the excellent bowling of Jackson and Oatley weredisposed of for 21, Jackson securing six wickets for 9 runs, and Oatley three for 11. Mossman's Bay replied with 115 (Jackson 62 and Clarke 25), W. Boulton and J. Boulton being the most successful bowlers. In their second attempt the Newport fared very little better as they were all disposed of for 34 (J. Boulton 14 not out), Oatley and Clarke bowling throughout this innings, the former securing seven wickets and thelatter three, Mossman's Bay thus won by an innings and 60 runs. CRICKET. (1892, May 11). The Sydney Morning Herald (NSW : 1842 - 1954), p. 8. Retrieved from http://nla.gov.au/nla.news-article13843733
It just shows you how long cricket has been a Summer sport, alongside sailing and going swimming, around here!
The Bush Turkey: One Of Our Local Birds In Back Yards With A Southern Cross Star Pattern Link
For decades now either side of our place has been a thoroughfare for Bush Turkeys. They choose to go through here to meet up with other bush turkeys down along Careel Creek and head back to the bush above Whale Beach and Careel Head. Previous Issues have shared images of some of their young, unaccompanied by adults, also making their way through the yard and yard backing onto here, where our neighbours have put a bit of effort in to create a bush path for them.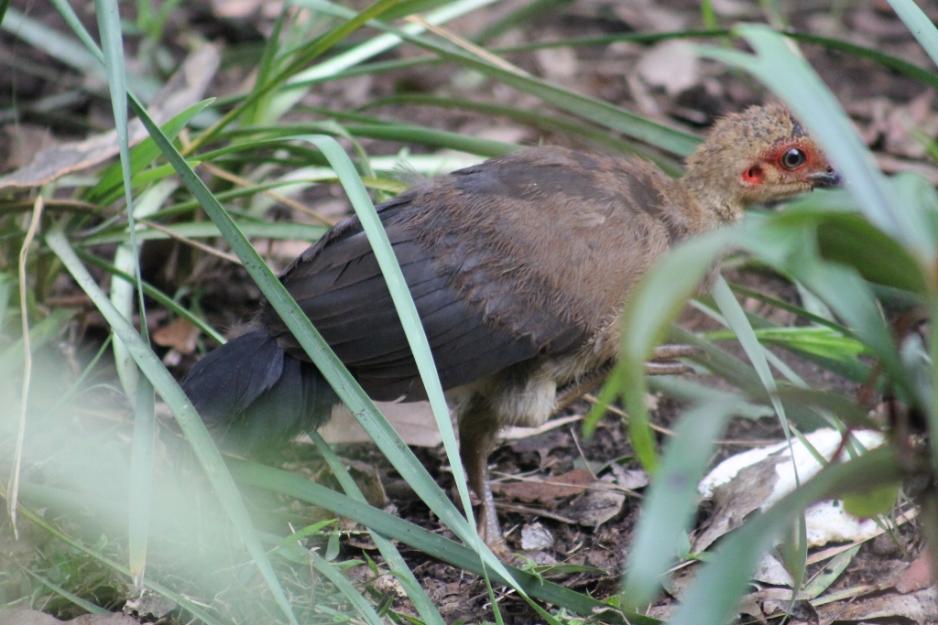 A young Brush-turkey that was scratching around in our backyard in 2012 at this time of year.
Brush- turkeys or Bush Turkeys (Alectura lathami) as they are sometimes called, belong to the megapodes family, meaning that they are incubator birds or mound-builders, and build large nests in which to incubate their eggs; the heat generated, like in compost bins, from these mounds of leaves is what incubates the eggs. The males build the nests.
Their name megapode literally means "large foot" (Greek: mega = large, poda = foot), and is a reference to the heavy legs and feet typical of these terrestrial birds. Several females will lay their eggs in the one mound (up to 30 eggs can be there although the average is 18-24) and the chicks are unusual among birds as they will hatch fully feathered and be able to fly within a few hours – a good thing as these birds are ground dwellers or not predisposed to flying for long times, although they can. They are able to run fast and jump over fences quite easily.
Brush-turkeys or Bush turkeys are the largest of Australia's three megapodes. the other two found here are the smaller (45 cm) Orange-footed Scrubfowl, Megapodius freycinet, which shares part of the Australian Brush-turkey's northern range, is entirely dark grey to brown, with the exception of bright orange legs and feet and the Malleefowl, Leipoa ocellata, a largely brown bird, barred with black, white and rufous. It is found in southern and south-western Australia. They are part of the family of fowl-like bird (chickens-Order Galliformes), and this includes quails, turkeys, peafowl and junglefowl.
These birds will themselves feed on insects, seeds and fallen fruits exposed by raking the leaf litter or breaking open rotten logs with their large feet.

They are called 'wee-lah' by the Indigenous peoples of the Hunter Region and many of our original custodians used to eat the easily gathered eggs. Further south an old report records a connection to the group of stars we call 'the Southern Cross'.
THE SOUTHERN CROSS.
ABORIGINAL LEGEND OF THE POINTERS.
On the Murray a beautiful legend has been ascribed to the aborigines, conceiving the two pointers, Bungula and Agenor. A flock of turkey-buzzards (commonly called plain turkeys) used to sport every evening on a plain; but an old cannibal bird, watching them, when he saw one weary with the dance, or race, pounced upon it and devoured it. Grieved at the loss of their young birds, the flock met, and took counsel together to remove to another plain. But when they were about to leave, two birds of the same species, from a distance, came up and encouraged them to stay, promising to save them from their persecutor. When evening came, one of these two bird§ hid himself in the bushes near the old cannibal; the other joined the ring. After a while this last bird, pretending to be weary, fell down in front of the persecutor, who at once sprang forth to kill him. But the second stranger came to his help, and the two soon despatched the old bird. While the flock were applauding the deed, the two deliverers rose from their midst and flew higher and higher, until they reached the sky, where they now shine for ever. THE SOUTHERN CROSS. (1923, February 12). The Voice of the North (NSW : 1918 - 1933), p. 18. Retrieved from http://nla.gov.au/nla.news-article112425294
Unfortunately, during the 1930's Australian depression, when many were going hungry, their eggs and even the birds themselves were targeted by those trying to feed their families. They were listed as protected in our state decades ago now.
PROTECTION FOR BUSH TURKEY, BUSTARD
SYDNEY, Friday. - The Chief Secretary (Mr. Evatt) said the bush, or scrub, turkey and the plain turkey, or bustard, was now protected in New South Wales. Anyone killing, capturing, injuring or wrongfully disturbing these birds was liable to six months' gaol and a £50 fine. PROTECTION FOR BUSH TURKEY, BUSTARD (1951, June 9). Newcastle Morning Herald and Miners' Advocate (NSW : 1876 - 1954), p. 7. Retrieved from http://nla.gov.au/nla.news-article134060490
This Issue a look at Aussie Birds in Back Yards 2020 Bird Count data via postcodes shows 1200 lists of birds have been submitted by residents from Manly to Palm Beach and all points in between and the Bush Turkey features on almost all suburbs lists. These majestic avians have a lot going for them - they're members of a bird family that dates back 30 million years, so each time one strolls through your yard you are in in contact with something that has been going on for quite a while now, as eaters of insects they save us from being bitten or overrun by the same, and their compost mounds for incubating their eggs make great additions to your own veggie patch once the youngsters are out and about.
Here's some photos taken this week of one that makes its daily stroll through our yard towards late afternoon on its way back to Whale Beach - some of these are a little out of focus as the camera used isn't fast enough to catch the action - but included so you can see how these magnificent birds can fly when they want to cross fences: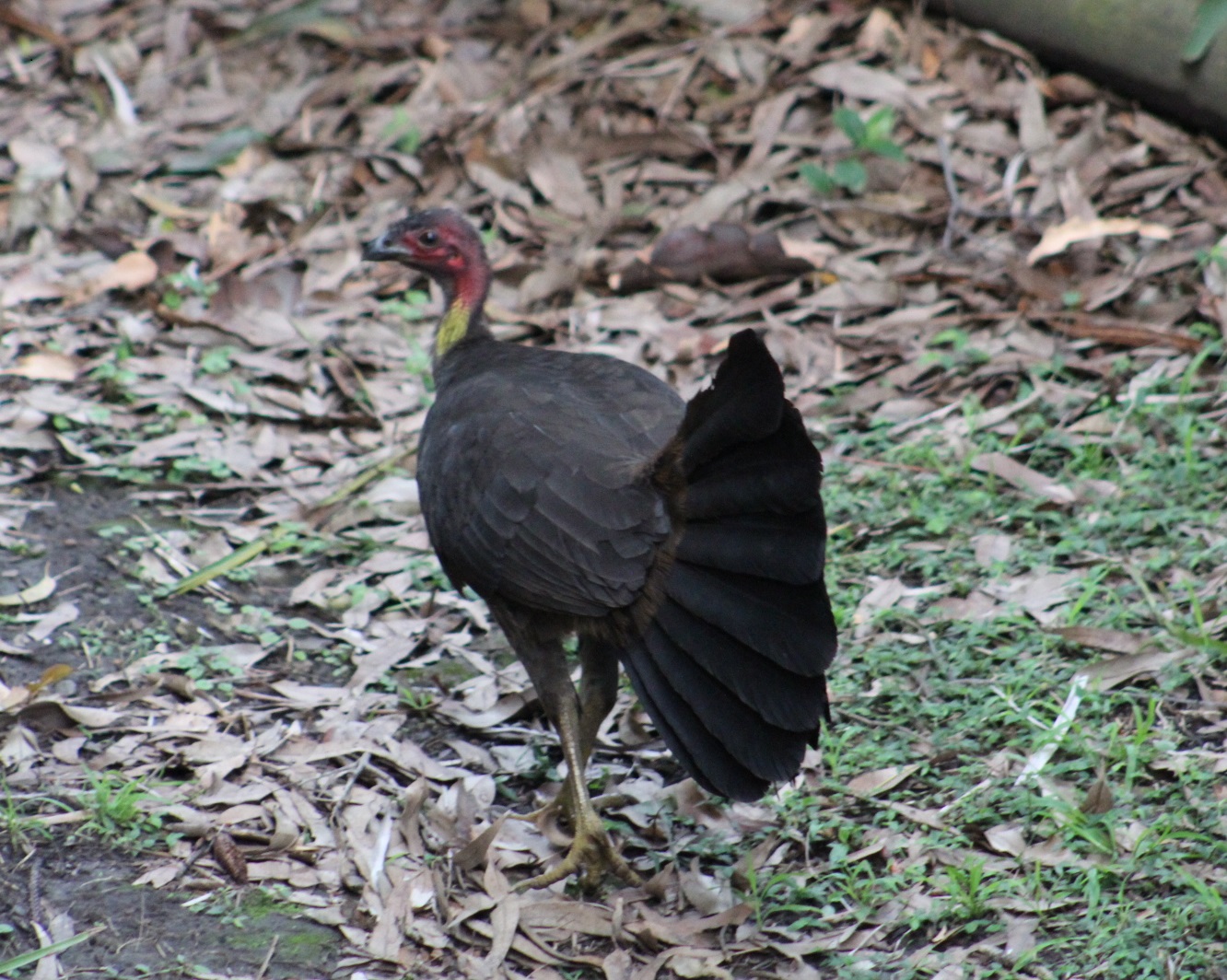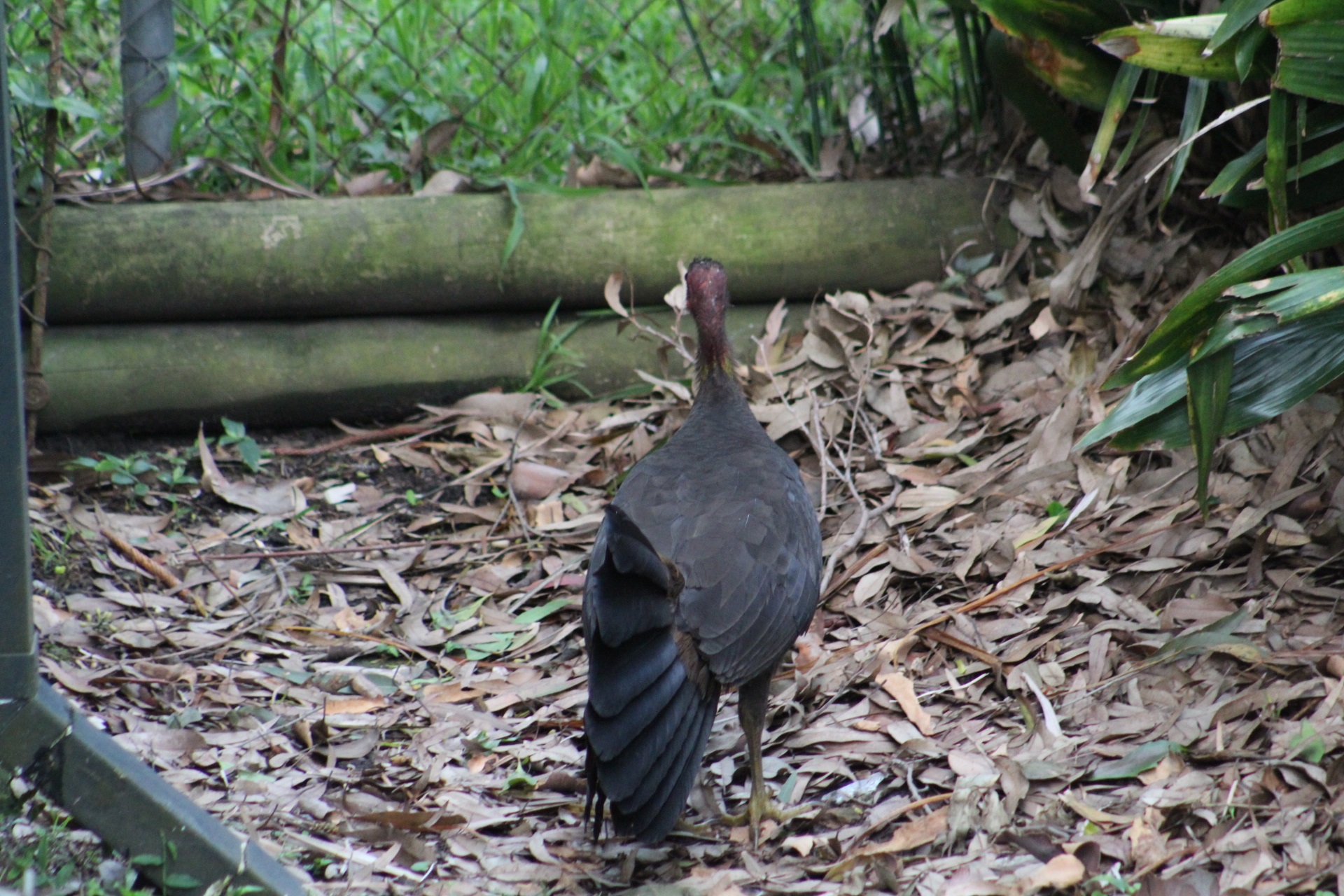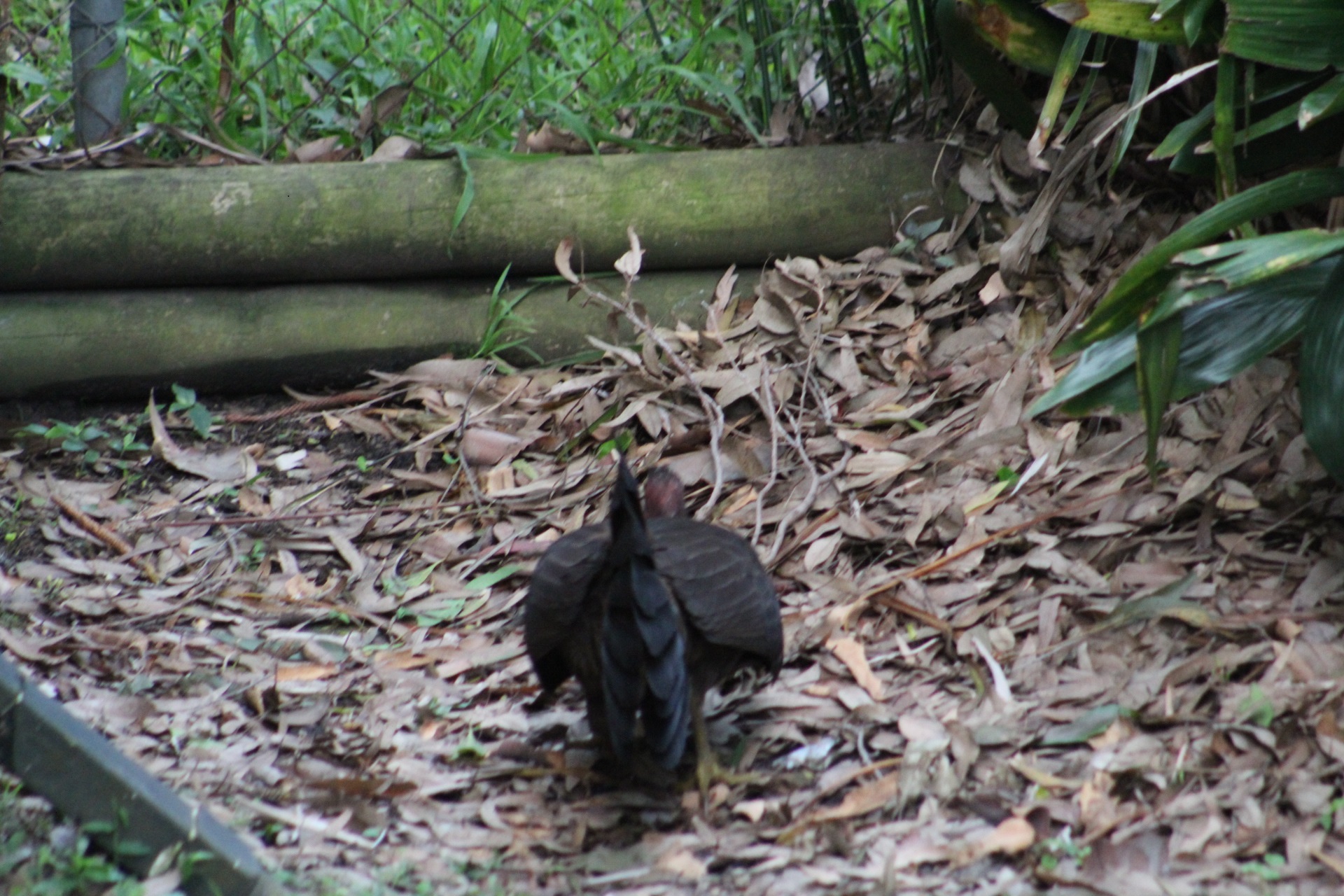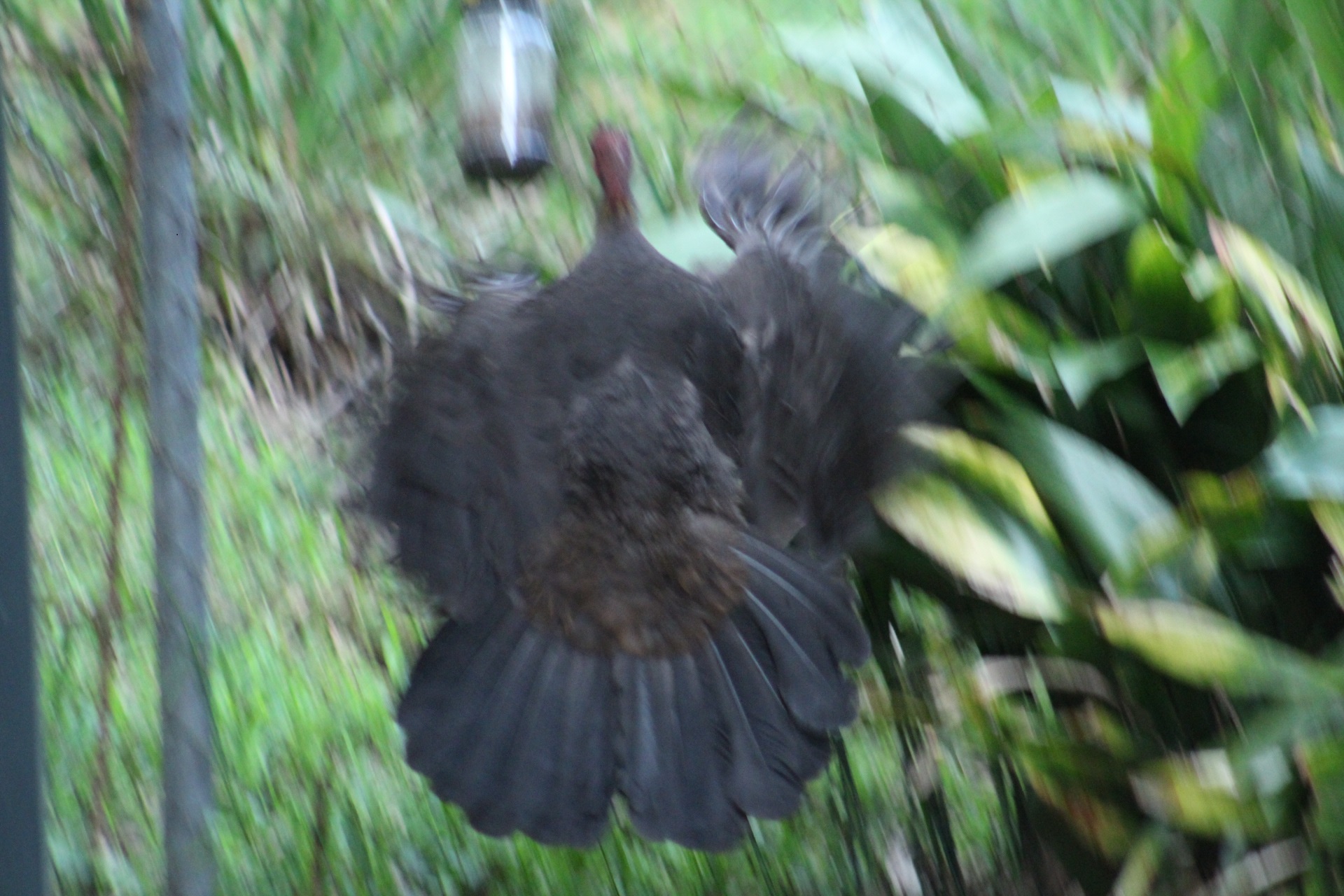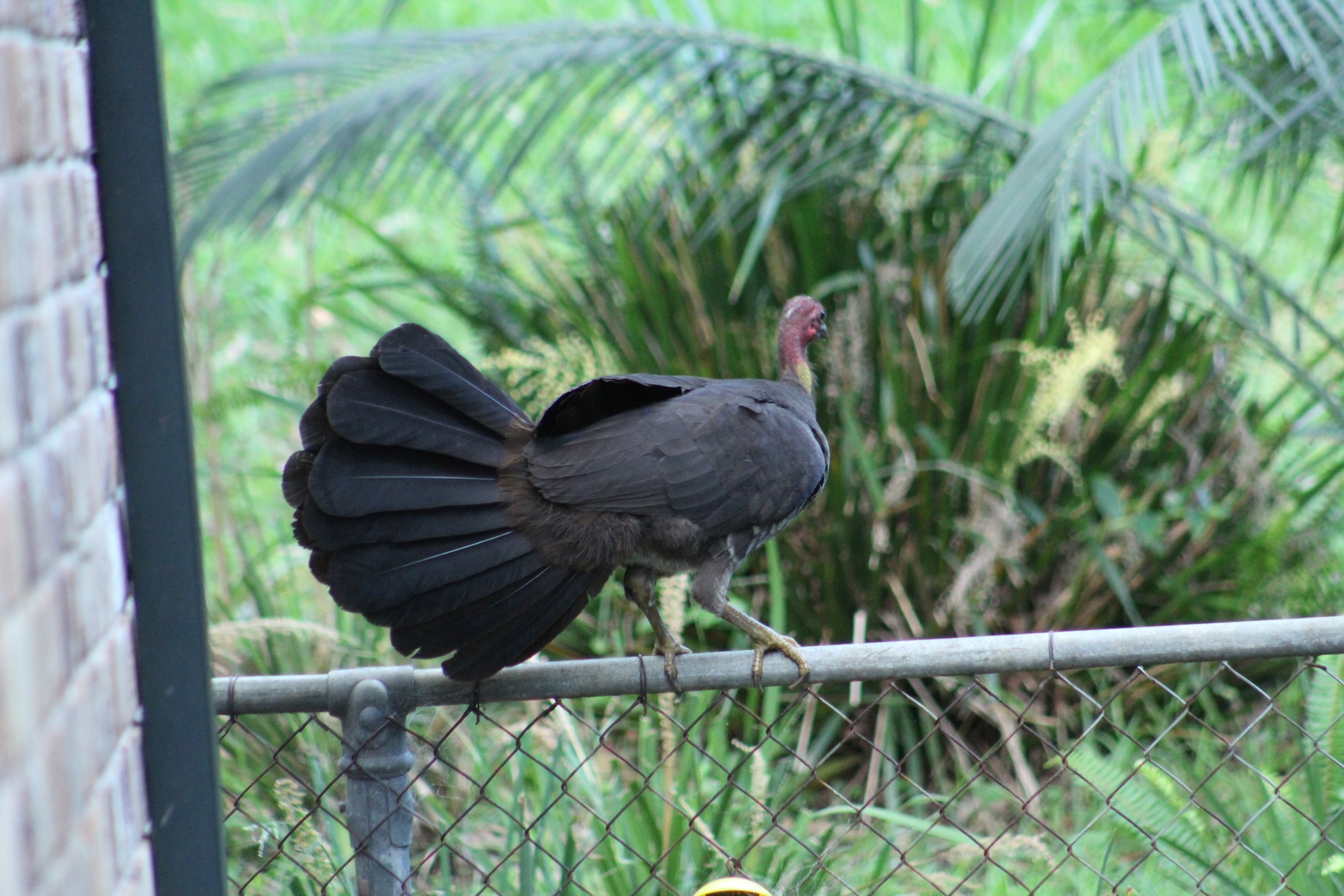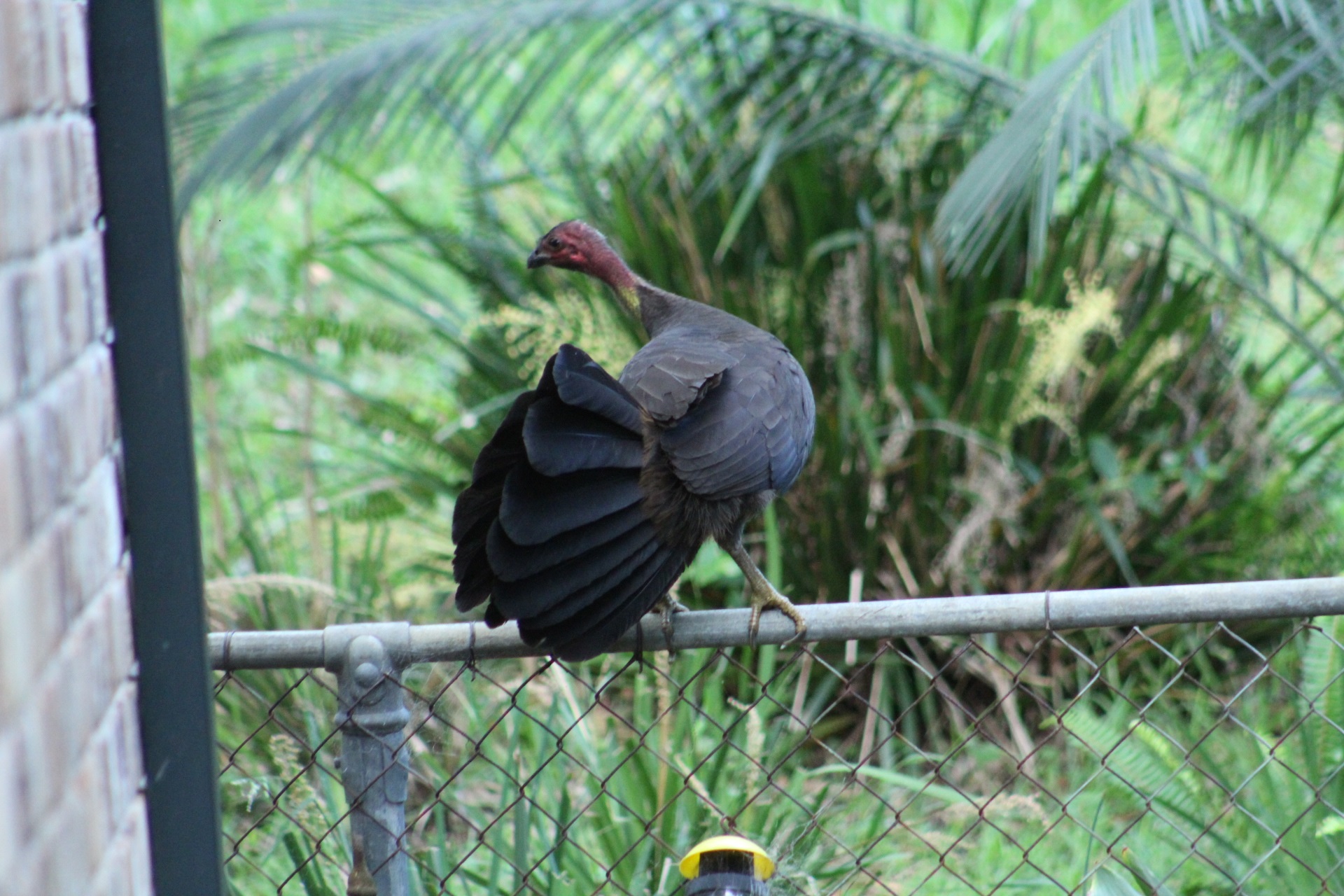 TAFE Student Named Apprentice Of The Year
Loftus local TAFE NSW glass and glazing apprentice, Patrick Thomas, has topped the state in the Australian Glass and Window Association's Apprentice of the Year award.
Patrick (pictured) completed a Certificate III in Glass and Glazing at TAFE NSW Lidcombe last year and is employed at Greater Glass in Kirrawee.
The 21-year-old said it was an honour to be named Apprentice of the Year in the prestigious award.
"I was thrilled to be nominated for the award and when I was told the news that I had won out of all the apprentices across the state, you couldn't wipe the smile off my face," Patrick said.
"I'm a big ambassador for the positive transformation TAFE NSW can have in people's lives and careers, and am thankful for the hands-on skills I learnt in my course that has helped kick start my career.
Australian Glass and Window Association National Training and Safety Manager, Melissa Baker, said, "Apprentices play an integral role and make an enormous contribution to the businesses that employ them."
"The Apprentice of the Year Awards aim to recognise the best apprentices at both state and national levels, and acknowledge, as an industry, that the professionalism and skill of our tradespeople is highly valued and honour their achievements," Melissa said.
TAFE NSW Regional General Manager, Michael Cullen, congratulated Patrick's commitment to excellence in the industry.
"The exceptional result in this prestigious award is a reflection of the quality, hands-on training TAFE NSW provides students to help them reach their career ambitions and ensure we have a skilled and capable workforce of the future," Mr Cullen said.  
"I have no doubt Patrick will go on to be a great ambassador for TAFE NSW and the glass and glazing industry." 
To enrol in the Glass and Glazing course at TAFE NSW visit www.tafensw.edu.au or call 131 601.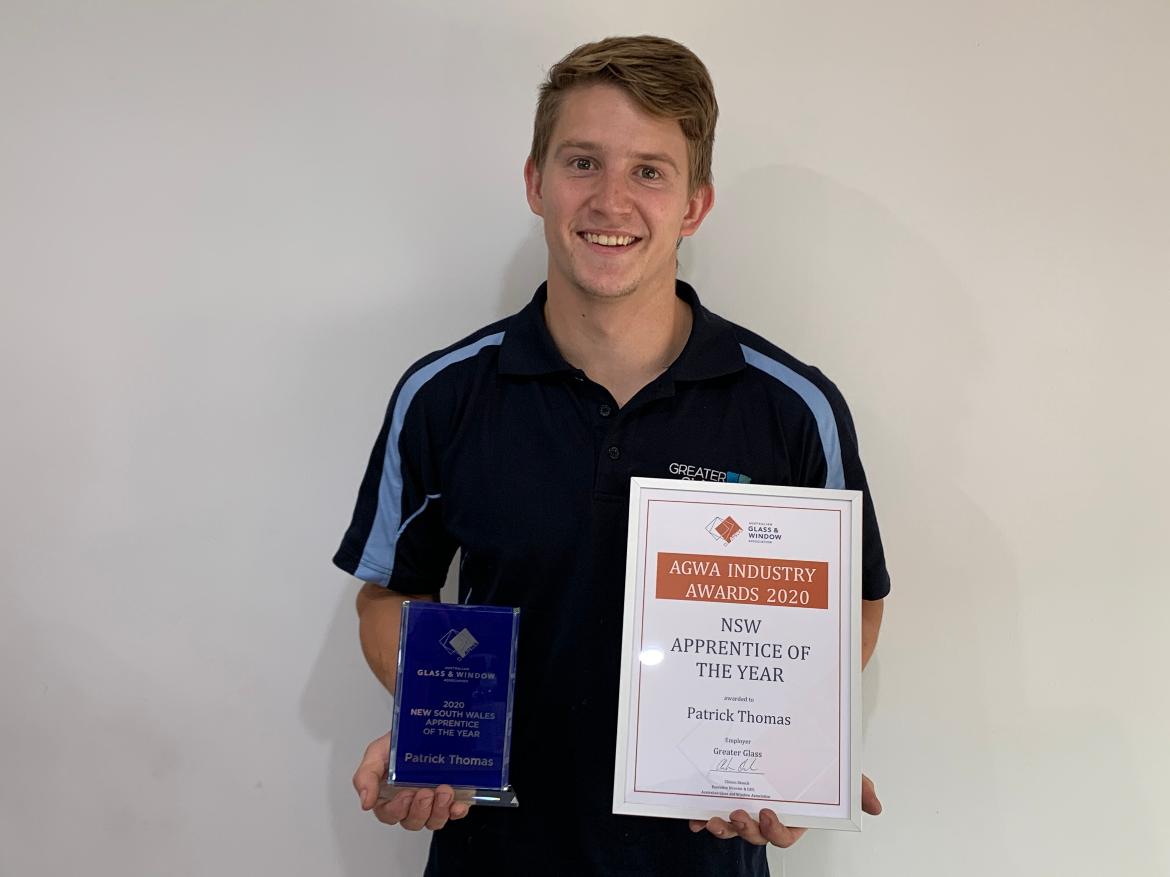 Funding For Community Language Classes
Community-run language classes in NSW will receive more than $5 million in funding for 2021 through the NSW Government's Community Languages Schools Program.
Minister for Education and Early Childhood Learning Sarah Mitchell said the funding will assist communities to teach languages to children and young people from Kindergarten to Year 12.
"Languages connect people with their heritage and strengthen communities," Ms Mitchell said.
"Community Languages Schools across the State did an extraordinary job of transitioning to online learning during the period of learning from home, and I'm delighted that classes have been able to resume face-to-face during Term 4."
"Learning a second language assists cognitive development in higher order thinking skills, which helps to develop a strong foundation for our children's schooling," Ms Mitchell said.
Community Languages Schools have been running classes in NSW since the mid-1980s and are more popular than ever, with student enrolment increasing by 17 per cent over the last five years.
Acting Minister for Multiculturalism Geoff Lee said Community Languages Schools play an important role in helping young people to maintain strong links to their heritage and cultural identities.
"The diversity of our communities is one of NSW's greatest treasures, and this is one way the NSW Government can help in fostering and celebrating that diversity," Mr Lee said.
"The NSW Government is proud to support our communities' language schools and the volunteers that assist in educating our children."
Classes enable school students from culturally and linguistically diverse backgrounds to maintain their heritage language, and allow students to learn an additional language.
Over 50 Artists Join Great Southern Nights Music Event
Australian artists will perform over 1000 COVID-Safe gigs across Sydney and regional NSW in November 2020.
The event will support the NSW Government's COVID-19 Recovery Plan to help kickstart the entertainment, hospitality and tourism industries.
All 1000 individual gigs will take place across eight different areas and regions of NSW, including:
Blue Mountains
Central Coast
Country NSW
Hunter
North Coast
Outback NSW
South Coast
Sydney.
The Presets, Tones And I, Julia Stone, Tash Sultana and Missy Higgins are among the Australian artists performing.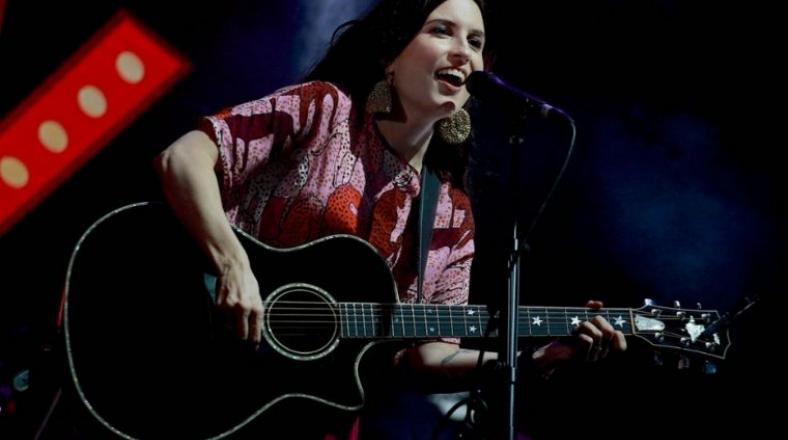 Minister for Jobs, Investment, Tourism and Western Sydney Stuart Ayres said artists and the live-music industry have shown overwhelming support for the program.
"The calibre of artists who have put their hand up to be part of the inaugural Great Southern Nights event is fantastic. We're stoked that many artists have asked to play in regional NSW," Minister Ayres said.
"Great Southern Nights will make a real difference for communities recovering from drought, bushfires and COVID-19."
Great Southern Nights is an NSW Government initiative in partnership with the Australian Recording Industry Association (ARIA).
A Bark With Bite: Australia Needs An ICAC-Styled National Independent Watchdog
UNSW's Dr Mark Rolfe supports the independent funding model proposed by ICAC for a national anti-corruption body.
Politicians often give "rubbish reasons" for cutting funds to Australia's essential state and federal anti-corruption watchdogs, says UNSW's Dr Mark Rolfe.
"I say they are rubbish reasons because it just means they reduce the number of people who are involved in that agency or department," says Dr Rolfe, a political expert from UNSW Arts & Social Sciences.
He cites 'efficiency dividends' as one of their main excuses for cutting funds to anti-corruption authorities.
Budget cuts to the Independent Commission Against Corruption (ICAC) and the Australian National Audit Office (ANAO) are causes for major concerns, Dr Rolfe says.
The ANAO — responsible for exposing the sports rorts scandal involving former Liberal MP Bridget McKenzie — has had $14 million cut from its operations in the 2020 federal budget.
And ICAC is being expected to make nearly $8.5 million in savings in the nine years to 2029. In 2019, ICAC Commissioner Peter Hall told a parliamentary inquiry that the state watchdog would have to let frontline staff go as a result of the $673,000 in cuts forecast in the first round beginning in 2020.
Dr Rolfe says for ICAC and the ANAO, budget cuts mean reduced numbers of people to "go ferreting around" in places to expose political corruption.
"This sort of budgetary fiddle is a fiddle with our democracy" — Dr Rolfe
"Reduced budgets mean reduced investigations," he says.
ICAC's most recent high-profile political case investigated the business dealings of former Liberal Party MP Daryl Maguire. Mr Maguire has admitted to using his parliamentary position for personal gain, including an illegal cash-for-visa scheme. ICAC has not yet set a date for the final report but it will be delivered "in due course", a spokesperson says.
It is an investigation that heard evidence from NSW Premier Gladys Berejiklian, after transcripts of phone calls forced her to admit the pair had been in a "close personal relationship".
Ms Berejiklian has said she was unaware of Mr Maguire's business dealings.
Dr Rolfe says he will be surprised if NSW Treasurer Dominic Perrottet announces further funding cuts for ICAC in the upcoming NSW budget. The UNSW politics lecturer says it would be too close to the recent inquiry involving party members Mr Maguire and Ms Berejiklian. "I don't think that'd be good publicity for the state Liberal party," Dr Rolfe says. "But funding cuts might happen later on."
In an unrelated inquiry, the Australian Federal Police is investigating an ANAO report that found land in Badgerys Creek valued at $3 million was sold to the government for $30 million.
And among other political investigations, in 2017 ICAC found former Labor ministers Eddie Obeid, Tony Kelly and Joe Tripodi had engaged in serious corrupt conduct over such dealings as the push for a public-private contract with the Australian Water Holdings company.
The need for a national independent watchdog
Dr Rolfe says Australia needs an independent national watchdog like ICAC because there are likely to be "plenty more Maguires" sitting on federal parliamentary backbenches.
He has also dismissed as "a joke" the Morrison government's plan for a national integrity commission.
"It's not going to be looking at politicians or at the relations of ministers and departments, which is what the current ICAC does," he says.
The federal government's proposed Commonwealth Integrity Commission (CIC) would have two 'integrity divisions': one for the police force, and the other for public servants.
The Public Service Integrity Division (PSID) is unlikely to have public hearings, investigations would be limited to criminal conduct rather than 'corruption at large', and whistle-blower protections are also unlikely.
"The commission proposal came out in late 2018, in advance of the federal election," Dr Rolfe says. "And it's been slow ever since [the election in May 2019]. So it was only advanced then for publicity purposes by [Prime Minister] Scott Morrison."
"It's not going to be looking at politicians or at the relations of ministers and departments, which is what the current ICAC does" — Dr Rolfe.
Federal Attorney-General Christian Porter said this year that the draft bill for the CIC was ready for release but had been put on hold while the government focused on COVID-19.
But Dr Rolfe says the federal government had all of 2019 to get the draft legislation for a national integrity commission on corruption up and running.
"We now get these excuses from Christian Porter that we're busy with coronavirus – as if a government can't do more than one thing at a time," Dr Rolfe says.
"But I don't think Morrison wants a federal ICAC looking under all the rocks and stones and discovering things under there that might damage his government.
"So I doubt anything serious will come from the integrity commission. If it ever gets to parliamentary legislation, it will be opposed by Labor and Greens who won't take it seriously."
A watchdog barking at defence
Dr Rolfe says any national anti-corruption watchdog should be empowered to look into departments such as Defence.
"They're spending tens of billions of dollars on submarines, the F-35s, on new frigates, and a lot of the time we don't know what the workings are of the funding and supplies," he says.
"So I think there's a great deal of room there for investigation, which is also why the government doesn't want it."
Towards an independent ICAC funding model
Dr Rolfe says all state, territory and national watchdogs should be funded by the recent model proposed by ICAC in order to limit budget cuts by government.
"A way of dealing with taxpayers' money is by getting it out of the reach of politicians," Dr Rolfe says.
"So that is by setting up a funding model that assures those so-called 'efficiency dividends' are not applied to the Audit Office, ICAC or any other oversight body such as the Ombudsman office."
He says the ICAC funding model would have an independent budget assessor nominated by a panel of two, consisting of either the Ombudsman, the chair of the Independent Pricing and Regulatory Tribunal and an information assessor.
The nominees, he says, would then take their proposed ICAC budget to the NSW Parliament "because Parliament is the body that authorises the spending of money".
The budget would then be put to the presiding officers; the speaker and the president of the two houses, he says.
"The independent budget assessor would then have access to consultants who would look at the budget provided by ICAC," he says. "The independent budget assessor would work with ICAC and the Treasury. And if there's a conflict between Treasury and ICAC, the assessor would make the decision and that person's authority would hold."
"It is like an independent arbitrator model," he says. "So that would be one way of being able to properly assess a budget and to remove it from political interference."
UNSW Solar Pioneer Named Physical Scientist Of The Year
Scientia Associate Professor Xiaojing Hao has been recognised for her pioneering work in thin-film photovoltaics.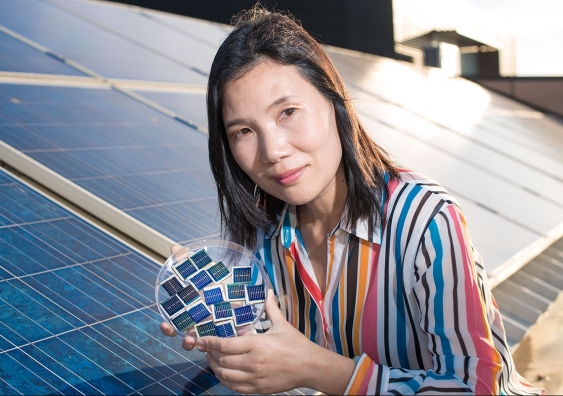 UNSW Scientia Associate Professor Xiaojing Hao has been named the winner of the Malcolm McIntosh Prize for Physical Scientist of the Year, one of three major awards at the 2020 Prime Minister's Prizes for Science.
The prizes – Australia's most prestigious awards for outstanding achievements in scientific research, research-based innovation and excellence in science teaching – were announced during an online event tonight.
A/Prof. Hao has been recognised for her work in thin-film photovoltaics, a field focused on the direct conversion of sunlight into electric power.
She said she was honoured to be recognised in the Prime Minister's Prizes for Science.
"This recognition is not only for my work, but for my group's work at UNSW. It is great to be able to put a spotlight on our research and promote our achievements," she said.
New thinking in solar energy production
A/Prof. Hao initiated a new line of research in photovoltaics at UNSW, using emerging, earth-abundant and non-toxic thin-film material known as 'sulphide kesterite' (or Copper Tin Zinc Sulphide) to make solar cells. It's changing the way the world thinks about producing renewable solar energy.
Kesterite cells act much like the traditional silicon solar panels in widespread use today. However, they don't use any of the toxic or scarce elements found in non-silicon thin-film solar offerings currently seen in commercial environments.
While silicon is an almost ideal material for solar photovoltaics, there is a need for similar environmentally friendly thin-film materials such as kesterite. These 'green' materials can be used in applications that are not well suited to silicon solar cells (e.g. coatings on buildings or on the bodywork of solar vehicles), or can be stacked on top of standard silicon cells to boost their power output.
'The purpose of my work is to squeeze more electricity out of sunlight.' – UNSW Scientia Associate Professor Xiaojing Hao
A/Prof. Hao's work has been driven by her keen awareness that our current and future renewable energy demands will only be met with a wide-scale and significant increase in the use of photovoltaics. Her world-leading achievements have brought the performance of this environmentally friendly technology closer to being commercially viable.
"The purpose of my work is to squeeze more electricity out of sunlight, using thin-film solar cell technologies. One of my main desires is to create 'green' solar cells out of materials that are not scarce or toxic. This will reduce our greenhouse gas emissions and result in a better, cleaner life for us and our planet," she said.
Leading the world in kesterite solar cell efficiency
Over the past decade, Associate Professor Hao has emerged as a world leader in her field. She has set five world records for kesterite solar cell efficiency. In March 2017, her team achieved an energy conversion efficiency of 11 per cent, which was the first time that the 10 per cent efficiency threshold was broken for this type of solar cell.
UNSW Scientia Professor Martin Green, also known as the 'Father of Photovoltaics', said A/Prof. Hao has rapidly established herself as the international leader in the development of the environmentally friendly, thin-film solar cells.
"Xiaojing's breakthroughs represent major advances in developing thin-film solar cells that are flexible, stable, cheap, and in the case of Copper Zinc Tin Sulphide (CZTS), non-toxic; showing clear societal impact as photovoltaics emerge as the front-runner in supplanting fossil fuels," he said.
"I am entirely confident she will be able to build on this outstanding start and, over the next five years, take these emerging photovoltaic technologies to a level where they will usher in a new generation of higher performance, lower cost cells than have been possible with silicon alone."
A/Prof. Hao will receive $50,000 in prize money for the award.
Appointments To The High Court Of Australia
His Excellency the Governor-General has accepted the advice of the Government to appoint the Honourable Justice Simon Steward and the Honourable Justice Jacqueline Gleeson as Justices of the High Court of Australia.
Justice Steward and Justice Gleeson will respectively fill the vacancies that will arise upon the retirements of the Honourable Justice Geoffrey Nettle AC on 30 November 2020 and the Honourable Justice Virginia Bell AC on 28 February 2021.
Justice Steward completed a Bachelor of Laws (First Class Honours) in 1990 and a Masters of Law in 2000, at the University of Melbourne. He was admitted to practice as a legal practitioner of the Supreme Court of Victoria in 1992 and signed the High Court Roll in the same year.
Justice Steward was called to the Victorian Bar in 1999 and was appointed Silk in 2009. In 2009 he commenced as a Senior Fellow in the Faculty of Law at the University of Melbourne. He was appointed as a Judge of the Federal Court of Australia in 2017 and commenced his career on the Bench in 2018.
Justice Gleeson graduated from the University of Sydney with a Bachelor of Arts in 1986 and a Bachelor of Laws in 1989. She began practising at the New South Wales Bar in 1991. Justice Gleeson left the Bar in late 2000 to practise as a solicitor, firstly with the Australian Broadcasting Authority and later the Australian Government Solicitor, before returning to the Bar in 2007.
Justice Gleeson completed a Master of Laws at the University of Sydney in 2005 and was appointed Senior Counsel in 2012. She was appointed as a Judge of the Federal Court in 2014.
The Government congratulates Justice Steward and Justice Gleeson on their appointments.
We also take this opportunity to thank His Honour Justice Nettle and Her Honour Justice Bell for their judicial service.
The Honourable Justice Simon Steward:
2018 - Judge, Federal Court of Australia
2014 - Appointed Queen's Counsel
2009-2017 - Queen's Counsel/ Senior Counsel, Aickin Chambers
2009 - Appointed Senior Counsel
1999 - Signed Bar Roll, Victorian Bar
1992-1999 - Solicitor/Senior Associate, Mallesons Stephen Jaques
1992 - Signed High Court Roll
1992 - Admitted as a Barrister and Solicitor, Supreme Court of Victoria
2000 - Master of Laws, University of Melbourne
1990 - Bachelor of Laws (First Class Honours), University of Melbourne
The Honourable Justice Jacqueline Gleeson:
2014 - Judge, Federal Court of Australia
2012 - Appointed Senior Counsel
2007-2014 - Barrister, private practice
2003-2006 - Senior Executive Lawyer, Australian Government Solicitor
2001-2003 - General Counsel, Australian Broadcasting Authority
1991 - Admitted as Barrister of the Supreme Court of New South Wales
1990-2000 - Solicitor/Barrister
1989 - Associate to the Honourable Justice Trevor Morling, Federal Court of Australia
1989 - Admitted as a Solicitor of the Supreme Court of New South Wales
2005 - Masters of Laws, University of Sydney
1989 - Bachelor of Laws, University of Sydney
1986 - Bachelor of Arts, University of Sydney
Prime Minister's Prizes Celebrate The Best Of Australian Science
A team that was instrumental in the world-first detection of gravitational waves has won this year's Prime Minister's Prize for Science.
Emeritus Professor David Blair, Professor David McClelland, Professor Susan Scott and Professor Peter Veitch from the Australian Research Council Centre of Excellence for Gravitational Wave Discovery received the $250,000 prize for their contributions to the international effort that led to the 2015 discovery.
The team was involved in a number of ways, from designing systems to ensure the stability of high-powered laser beams to developing mathematical models used to identify the source of the first signal detected.
Prime Minister Scott Morrison said the discovery embodied the very best of Australia's scientific community.
"This year more than ever we have turned to our scientists in the face of one of our biggest challenges in recent memory, the COVID-19 pandemic," the Prime Minister said.
"Discoveries such as the detection of gravitational waves were led by Australian technology and insight, and practical applications of scientific breakthroughs will continue to play a vital role in ensuring that science, innovation and education are key components of Australia's economic future.
"Australia's scientific community is and will continue to be at the forefront of Australia's recovery and the recipients are a testament to the incredible work undertaken by our nation's scientists."
Minister for Industry, Science and Technology Karen Andrews said the immense value and importance of the work of Australian scientists has been highlighted in 2020.
"This year has really reminded us all just how crucial science is to our lives. In the midst of devastating bushfires and the COVID-19 pandemic, we have turned to our scientists to help shine a light on the unknown and map a path for the future," Minister Andrews said.
"But the field of science is far broader than these issues alone. The prizes show how Australian scientists are coming up with innovative solutions to improve our lives, from new cancer treatments to global sustainability issues."
Additional prizes presented on the night were:
The $250,000 Prime Minister's Prize for Innovation was presented to Professor Thomas Maschmeyer from the University of Sydney, for his dual work in developing commercially viable processes to recycle mixed plastics and developing a new low‑cost battery technology to store renewable energy.
The $50,000 Prime Minister's Prize for Excellence in Science Teaching in Secondary Schools was presented to Willetton Senior High School (WA) teacher Darren Hamley, for his work establishing extracurricular programs to help students relate their scientific learnings to real-world applications.
The $50,000 Prime Minister's Prize for Excellence in Science Teaching in Primary Schools was presented to Bonython Primary School (ACT) STEM Specialist Teacher Sarah Fletcher, for her outstanding contribution to not only the school's STEM program but also the wider education community.
The $50,000 Frank Fenner Prize for Life Scientist of the Year was presented to Peter MacCallum Cancer Centre clinician-scientist Professor Mark Dawson for world-leading research in the field of epigenetics, including the development of new treatment strategies and therapies for blood cancers.
The $50,000 Malcolm McIntosh Prize for Physical Scientist of the Year was presented to UNSW Scientia Associate Professor Xiaojing Hao, who has emerged as a world-renowned leader in thin-film solar photovoltaics. Associate Professor Hao's work developing more environmentally friendly and efficient solar cells has set global records for energy conversion efficiency.
The $50,000 Prize for New Innovators was presented to Flinders University Associate Professor Justin Chalker for his invention of a new class of polymers that turn waste plastics into global sustainability solutions. These include a range of materials that can remove mercury from polluted soil and water, help absorb oil from ocean spills, and provide more effective slow-release fertilisers.
The Prime Minister's Prizes for Science are Australia's most prestigious awards for outstanding achievements in scientific research, research-based innovation and excellence in science teaching.
Due to COVID-19, the 2020 awards presentation was held online and can be viewed at industry.gov.au/pmscienceprizes.
Divide And Conquer :A New Formula To Minimize 'Mathemaphobia'
Maths -- it's the subject some kids love to hate, yet despite its lack of popularity, mathematics is critical for a STEM-capable workforce and vital for Australia's current and future productivity.
In a new study by the University of South Australia in collaboration with the Australian Council for Educational Research, researchers have been exploring the impact of anxiety on learning maths, finding that boosting student confidence, is pivotal to greater engagement with the subject.
Maths anxiety, or 'mathemaphobia', is the sense of fear, worry and nervousness that students may experience when participating in mathematical tasks.
In Australia a quarter to a third of Australian secondary students report feeling tense, nervous or helpless when doing maths, and it's this reaction that's influencing their decisions to study maths.
Lead researcher, Dr Florence Gabriel says maths anxiety is one of the biggest barriers to students choosing to study it, especially at senior school and tertiary levels.
"Many of us would have felt some sort of maths anxiety in the past -- a sense of panic or worry, feelings of failure, or even a faster heart rate -- all of which are associated with stress," Dr Gabriel says.
"Maths anxiety is essentially an emotional reaction, but it's just like stress in other situations.
"When students experience maths anxiety, they'll tend to hurry through maths questions, lose focus, or simply give up when it all seems too hard. Not surprisingly, these reactions compound and lead to poor maths achievement -- and later a reluctance to engage with the subject at all.
"To break this cycle, our research shows that we need to build and grow student confidence in maths, especially before starting a new maths concept.
"This draws on the notion of self-regulated learning ¬- where students have the ability to understand, track and control their own learning.
"By drawing a student's attention to instances where they've previously overcome a difficult maths challenge, or to a significant maths success, we're essentially building their confidence and belief in their own abilities, and it's this that will start to counteract negative emotions."
The study assessed the responses of 4295 Australian 15-year-old students that participated in the 2012 cycle of the OECD's Program for International Student Assessment (PISA).
It focussed on the psychological factors of maths learning: motivation (the belief that maths is important and useful for their future); maths self-concept (the belief in their ability to do maths); maths anxiety (self-feelings when doing maths); perseverance (their willingness to continue to work on difficult problems); maths self-efficacy (their self-belief that they can successfully solve maths problems); and maths literacy (the ability to apply maths to the real world).
"Importantly, our research shows the domino effect that these variables have on one another," Dr Gabriel says.
"Through structural equation modelling, our data shows that low motivation and self-concept will lead to maths anxiety, which in turn affects perseverance, self-efficacy and, ultimately, maths achievement.
"By developing a student's ability to reflect on past successes -- before maths anxiety sets in -- we can break through some of the negative and emotional beliefs about maths and, hopefully, pave the way for students to accept and engage with maths in the future."
Florence Gabriel, Sarah Buckley, Abhinava Barthakur.
The impact of mathematics anxiety on self-regulated learning and mathematical literacy.
Australian Journal of Education, 2020; 000494412094788 DOI:
10.1177/0004944120947881
Disclaimer: These articles are not intended to provide medical advice, diagnosis or treatment. Views expressed here do not necessarily reflect those of Pittwater Online News or its staff.