February 26 - March 4, 2017: Issue 302

Cooler weather this week has reminded all that the golden days of Autumn and even cooler weather are on their way. While predictions are that warmer weather will persist into May this year, that smell of a season changing is already around.
With only a few days of Summer left, a few pictures from the last few months to remember where we've all been.
UTIEKAH II
On Pittwater
Music - John Butler - Oceans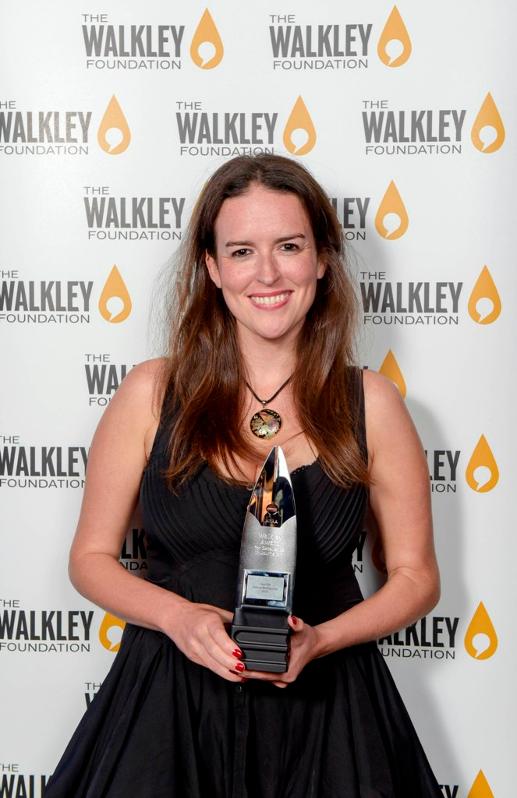 Congratulations!
HUGE congratulations to Jess Hill on wining a Walkley this week for Print/Text Feature Writing Long (Over 4000 Words)
Jess Hill, The Monthly, "Suffer the Children: Trouble in the Family Court".
This is the second award Jess has won in recent weeks, receiving the the print/online award at the Amnesty International Media Awards on November 21st.
Jess is the daughter of Pittwater Online Astrologer Lynda Hill and a Pittwater resident. Brains and good taste is clearly a family trait!
In her shell shocked speech Jess urged other journos to report what's happening to abuse victims in the family law system.
"It's a great shame of the judicial system, and it needs to be exposed." Jess said.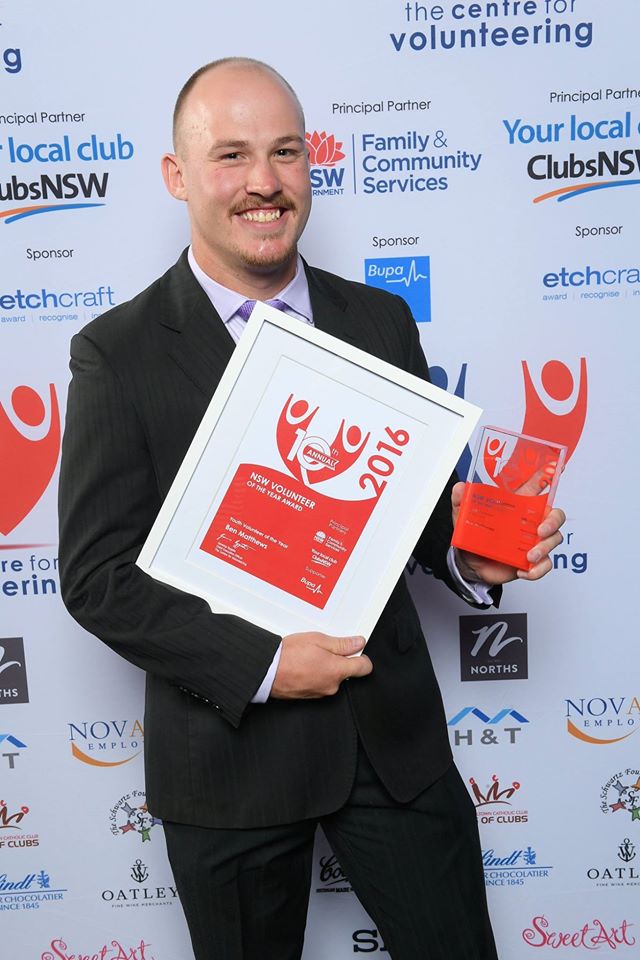 Congratulations!
NSW Youth Volunteer of the Year
Ben Matthews from Newport,
Newport Surf Life Saving Club
Ben Matthews of Newport SLSC has won the NSW Youth Volunteer of the Year this week. The Award was announced on Friday December 2nd.
The NSW Volunteer of the Year Awards are run by The Centre for Volunteering – the State's peak body for volunteering – to highlight the contribution 2.4 million volunteers make in NSW. In 2016, the 10th year of the Awards, a record 100,000 volunteers have been acknowledged through the nomination process and in regional awards - Ben won the Sydney North
region earlier this year as well as the
Sydney Northern Beaches Branch Volunteer of the Year.
Ben has right sided hemiplegia but devotes a lot of his time to surf lifesaving.
He is an able member of the Newport training team and has assisted training new Bronze Medallion and Surf Rescue Certificate groups for almost six years. Ben
is part of Newport's IRB racing team and, outside of surf lifesaving, volunteers at Rural Fire Service.
For two years Ben volunteered to mentor a young boy at Newport Public School who also suffers with the same type of Cerebral Palsy as he does.
Bilgola's Billy Swim: An Open Inspiration To Get Into The Summer Swim Of Things
The Pittwater Oceans Swims 2016-17 Series has opened with the Ocean Swims hosted by Bilgola SLSC.
The Blackmores Bilgola Ocean Swim is the first in the Pittwater Ocean Swim Series and offered two distances this year - t
he main event, a 1.5km, following a polygonal course towards Billie's northern headland, then back south, then back into the middle of the beach. The new, 800m swim is
also
a circuit off the beach.
There was a huge Bilgola life savers safety team on the beach and in the water - Don McManus and his Gold team were out the back, jetskis, Bilgola's cadets with life buoys in the water, and all eyes in the beach watching out for every entrant.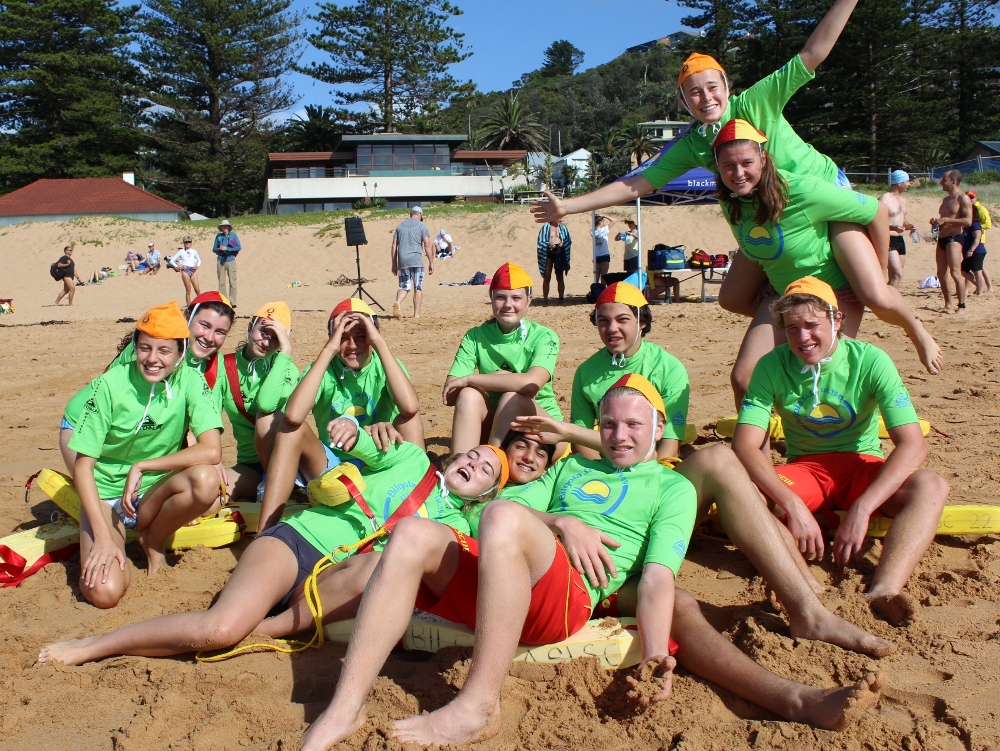 In the main swim Wally Eggleton
came back through the gates first in a time of 17 minutes,52 seconds.
Natalie Woods was first lady back in 21 minutes, 26 seconds.
Peter Thiel was 11 seconds behind Wally in the long swim and placed first in the 'warm up event', as some swimmers dubbed it, sprinting back in 12 minutes and 31 seconds.
Pittwater's MP, Rob Stokes, who seems to be either in every swim of the Pittwater Series each season or on the sand as a member of Mona Vale SLSC when their swim is being run, finished the longer swim in a time of 28 minutes and 7 seconds.
December 11, 2016: - Bilgola - Finishers - 305, M - 205, F - 100
1.5km - Finishers - 218, M - 156, F - 62
800m - Finishers - 87, M - 49, F - 38
The o
ther swims in the series -
Newport (Jan 8
),
Avalon (Jan 15
),
Mona Vale (Jan 22
), and
Palm-Whale (Jan 29
)-
Newport is Race 2 in the Pittwater Swim Series 2016/17. Swimmers who do at least three of the five swims in the series will go into a draw to win a weekend in Byron Bay to take part in the Byron Bay Swim on May 7, 2017.
The Pittwater Swim Series is a collaboration between the clubs involved - Bilgola, Newport, Avalon, Mona Vale, Warriewood, Pal and Whale beaches and raises funds invested back into in saving lives through upgrading and maintaining equipment and training.
Some of the 2016 Bilgola Beach SLSC's 2016 'Billy Swim' runs below.
A Pittwater Online News Album is available
HERE
for those who would like to keep a copy of any pictures for their own Family Albums. And more are on the
OceanSwims website
Warriewood SLSC Hosts Round 3 Of SLS SNB 2016-17 Surf Boat Premiership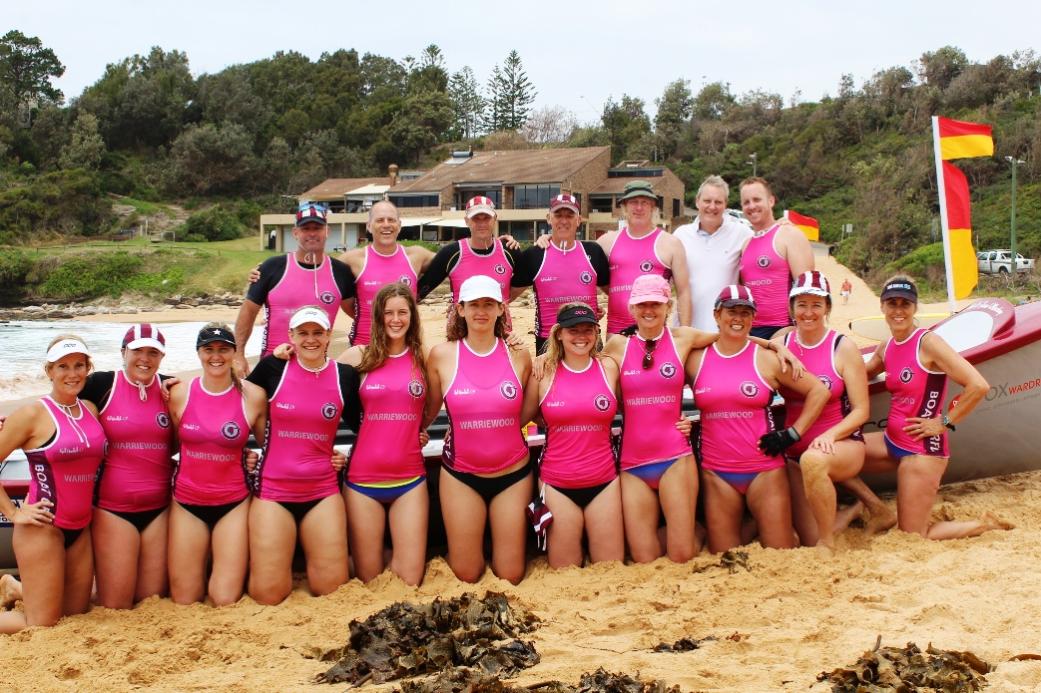 The last surf boat carnival for the year has taken place, hosted by Warriewood SLSC.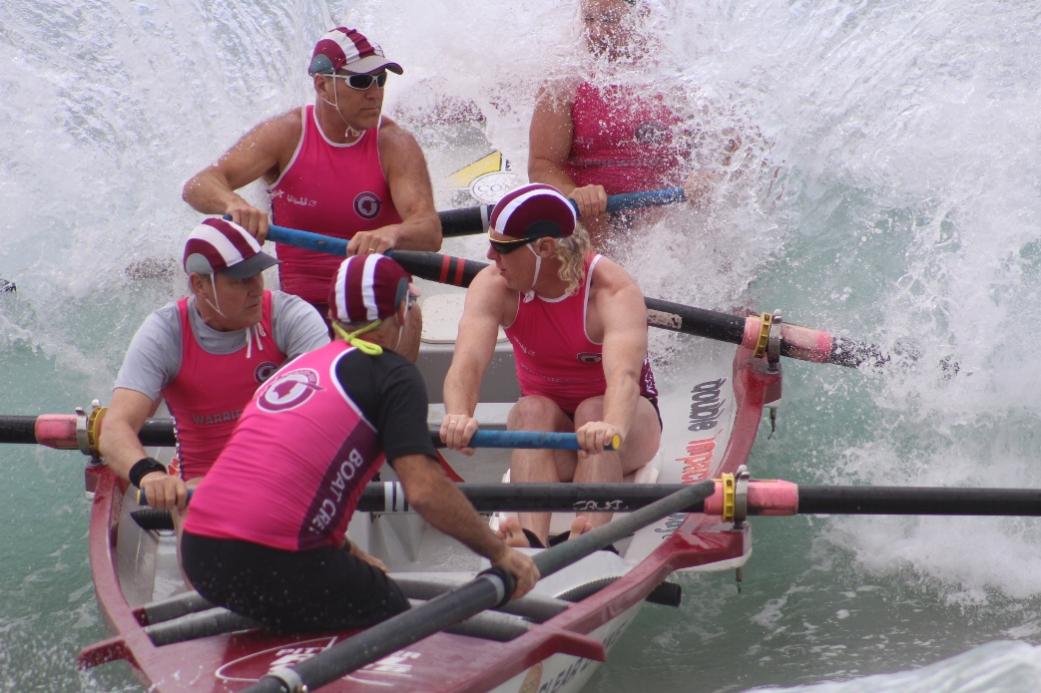 Local Skaters Give Mona Skate Park A Big Thumbs Up
While waiting for a bus at Palmy on Saturday afternoon (Dec. 2nd, 2016) with a couple of 10 year olds, skateboards in hand, they explained they were on their way to Mona Vale skate park, one stating;
'It's really cool"
the other proclaiming;
'It's the best skate park in Australia"
Pretty much a ditto from three others waiting at Warriewood bus stop when heading back north later that same afternoon - although they may have been 12 years of age.
Our young citizens love it - and they're outdoors getting some fresh air and exercise - triple bonus!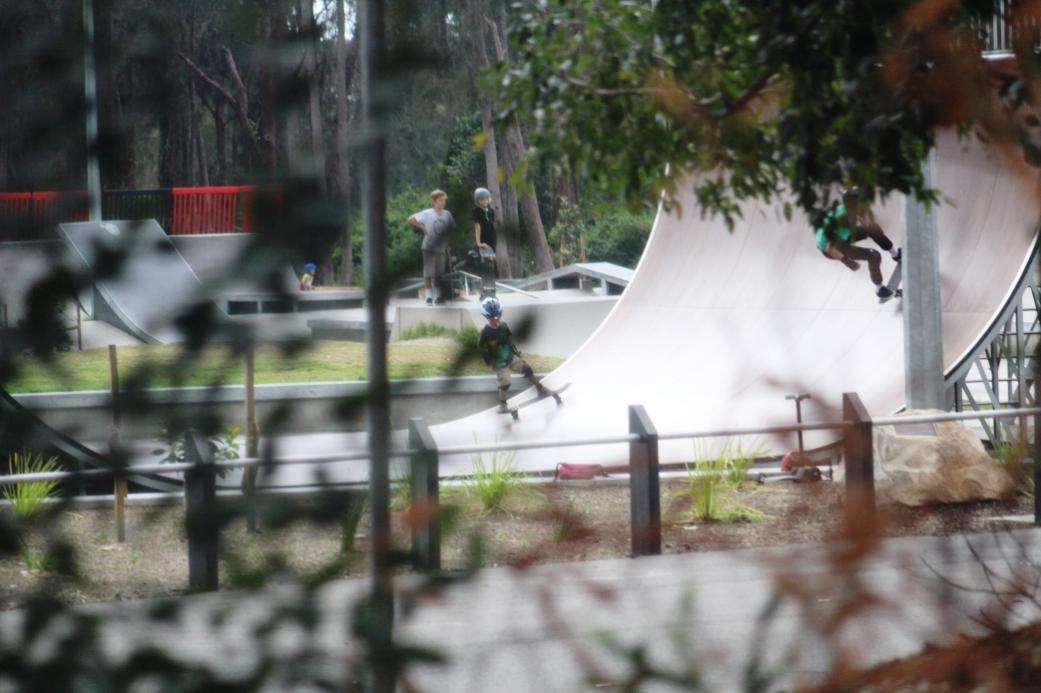 Newport SLSC's Summer In Pittwater - Sandcastle Creations And The Barefoot Ball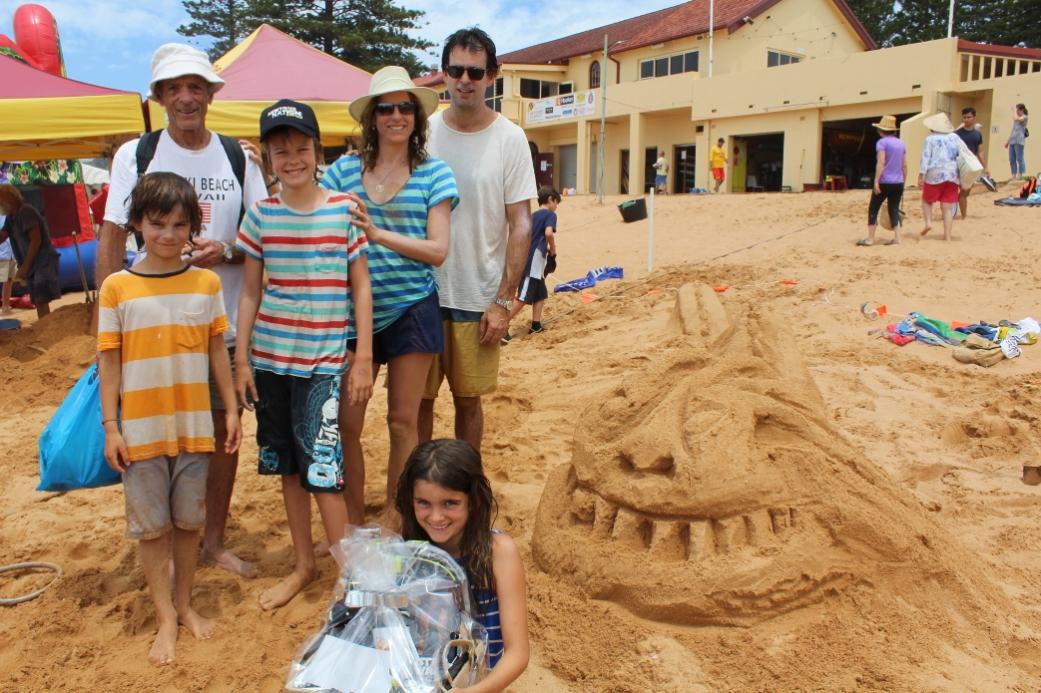 1st: The Newport Monster by the Lawrence Gazal Family – a take on the Loch Ness Monster – only at Newport!
Newport Beach SLSC hosted their inaugural Castles in the Sand Competition and Barefoot Ball on Saturday January 15th 2017.
The Barefoot Ball sold out within a short time of being listed as one of many fundraising events the club holds throughout the year with 300 people attending a great evening on the sand with tunes supplied by a 9 piece band – The United Notions.
The Barefoot Ball and Sandcastles competition has been the hard work of Newport Surf Club members Peter Tillett and Annie Finn who began working on the idea in July 2016, taking on the previous very successful Barefoot Balls and Sandcastle displays and competitions that once used to run annually at Palm Beach.
Polo By The Sea 2017 Brings Perfect Pony Delight To Palm Beach Youngsters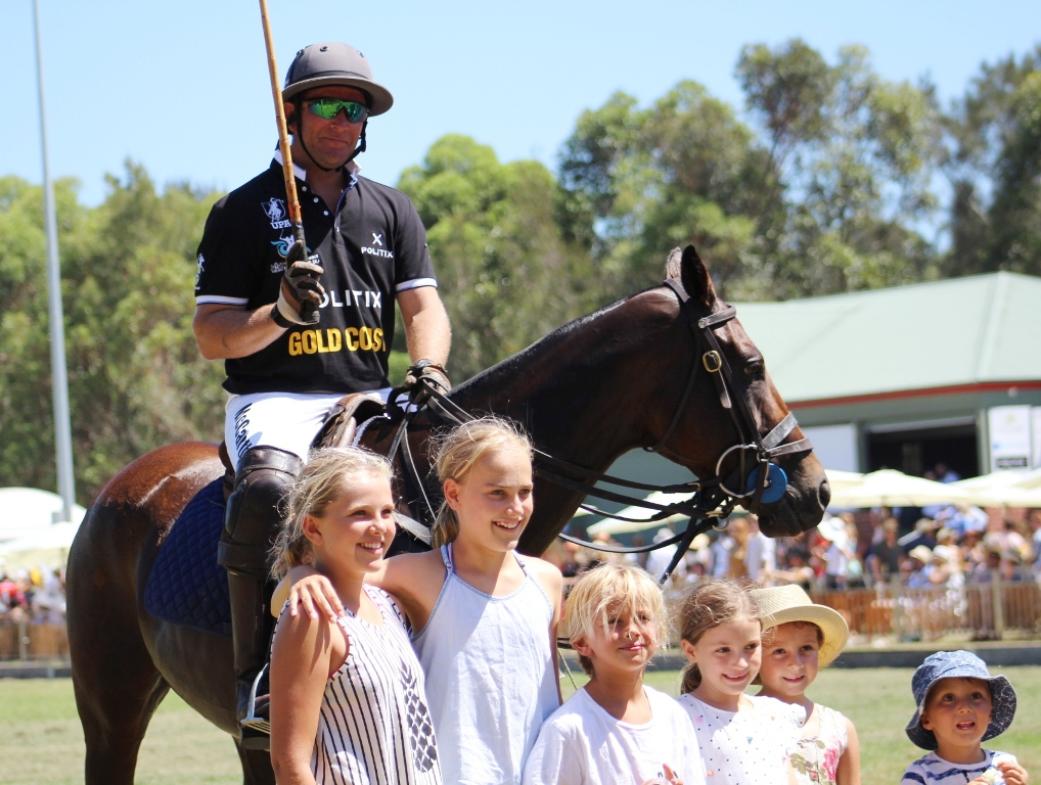 Nic McCarthy of the Gold Coast team kindly poses with delighted girls and boys at yesterday's Polo by The Sea - everybody loves these horses
Pittwater's historic love of horses was renewed again on Saturday January 14th as four teams played two games and provided an afternoon of excitement - there was something for all, especially those who love those beautiful horses.
Designed to showcase this ancient sport and bring the crowd closer to the action in quick rounds of chukkas played by riders with finesse and experience, Polo by the Sea (at Palm Beach-Careel Bay) was a hit with residents and visitors alike.
Australia Day Awards 2017: Recognising Outstanding And Long-Term Service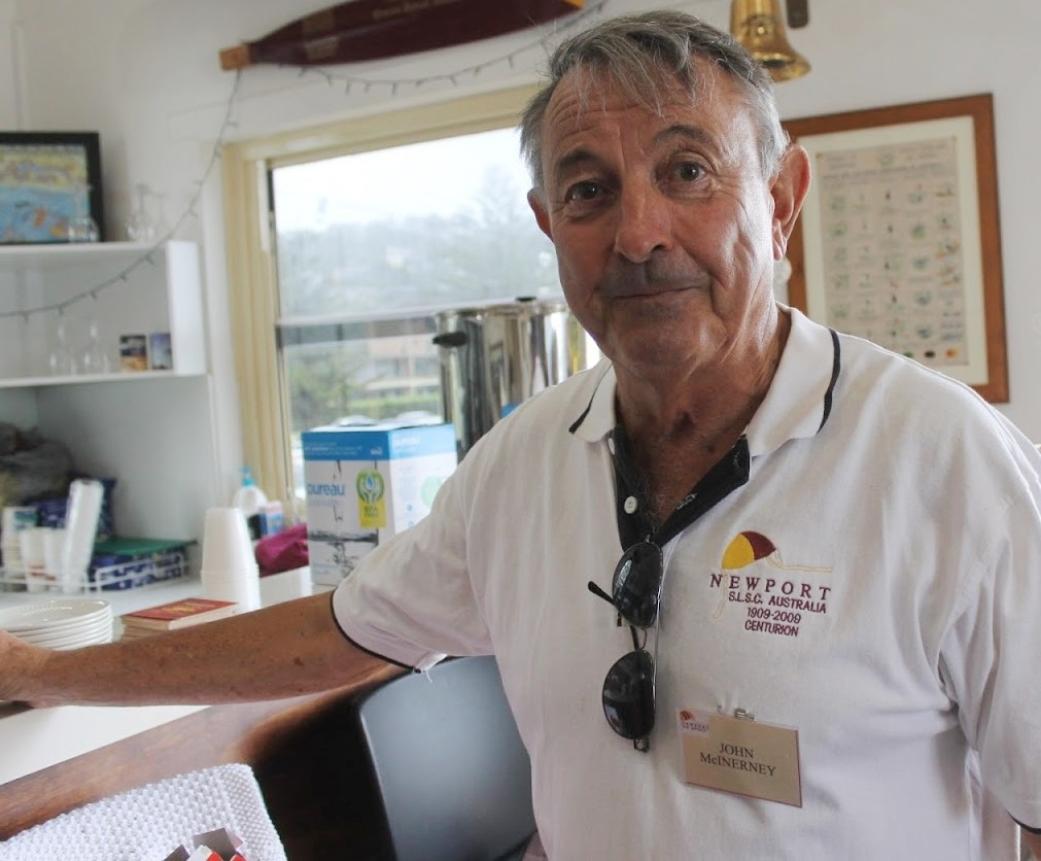 The Australia Day Awards 2017 acknowledged the contributions of Northern Beaches people in the fields of sport, medicine, innovation, tourism, surf life saving and caring for veterans an their dependents – in fact there wasn't one are of life not touched by this year's awards.
Although this is a long list of people who have done a lot for many for a long time, it is the inspiration they provide to others that stays with us.
This Issue we run a Profile of the Week reprise of a lady who is empowering women and girls and has been doing so for the whole of her career –
Christine Hopton OAM
.
Along with the lists of
those who are residents of the Northern
Beaches, a chat with John McInerney, the current Chair of the Veterans Centre Sydney Northern Beaches, and a Member of Avalon beach RSL sub-Branch and Colour Party member for Vietnam Veterans day (Northern) each year runs
HERE
.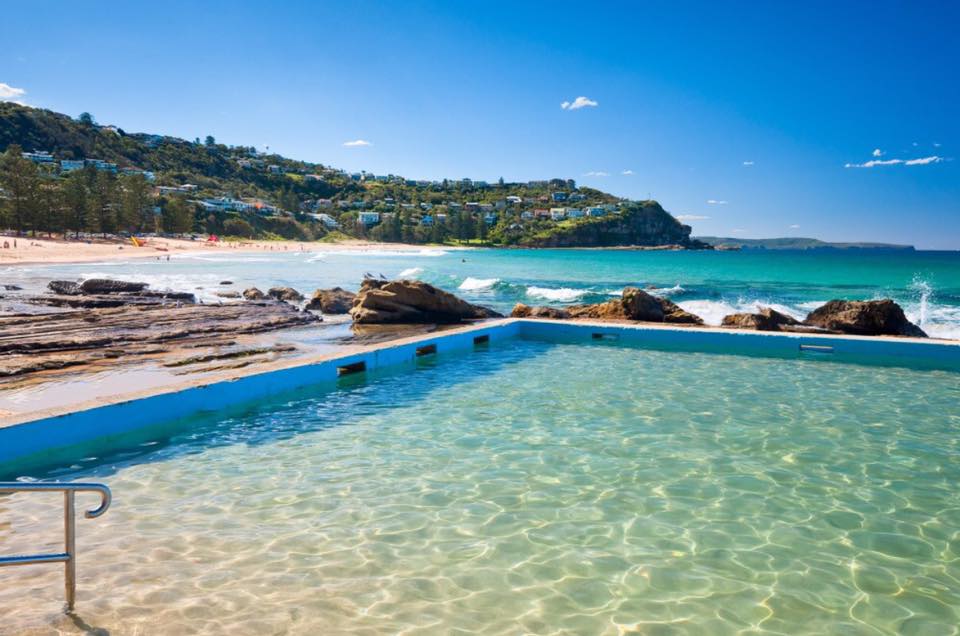 Whale Beach from Ocean Rock Pool - Photograph by and courtesy Jo Longhurst January 28th, 2017: 'The Ocean is as warm as a bath'
Summer in Pittwater - On Pittwater!
On Monday, January 23rd, the 2017 Australian Championship for the Jubilees finished in a win for Ballarat Yacht Club's Charles Weatherly in Scorpion,
just clinching the win by a point from Stephen Wright in Renaissance (CSC), the 2016 winner. Mr. Weatherly has previously won the Huntingfield Jubilee Australian championship in 2012, 2009, 2007 and 2006.
Winning third place was RPAYC Member and 2008 winner of the Huntingfield Jubilee Australian championships, David Bray in Wataworrie.
This weekend the RPAYC is hosting the annual Dicko Cup Marathon and the Couta Boat Pittwater Regatta!
In recent weeks the club has hosted the Etchells 2016-2017 Australian Championship, had members winning events Australia wide, such as the women's 29er position for the 2017 World Sailing Youth Championships being secured by two young ladies who have worked and worked -
Natasha Bryant and Annie Wilmot
- or ensured Summer happiness On The Water can be enjoyed by many through Soldier On Australia.
During the school holidays they've held fun while learning programs for younger sailors while their school term Tackers programs, commencing on Sunday February 12th, provide a fun, safe and affordable introduction to sailing and the marine environment. Programs are tailored to age groups and conducted in the safety of Pittwater, under the supervision of fully qualified instructors.
And there's more to come - the Royal Prince Alfred Yacht Club is celebrating its 150th year - so even beyond Summer they will be having great sailing on the estuary.
RPA media gentleman Stephen Collopy shares some snaps from recent events as this week's continued Pictorial focus on what Summer in Pittwater is all about.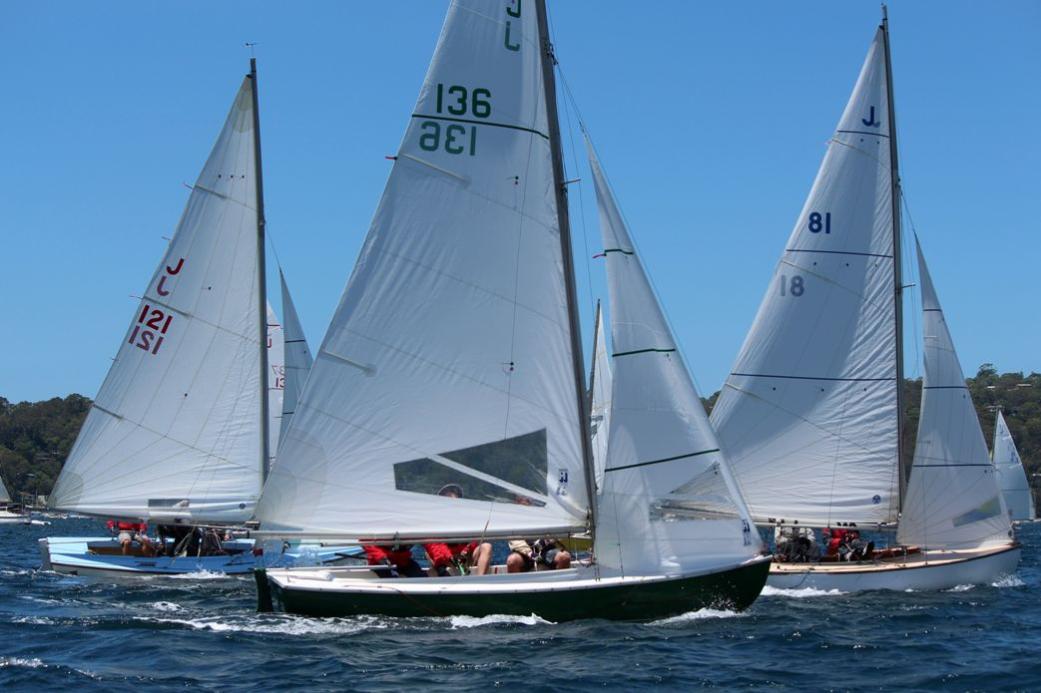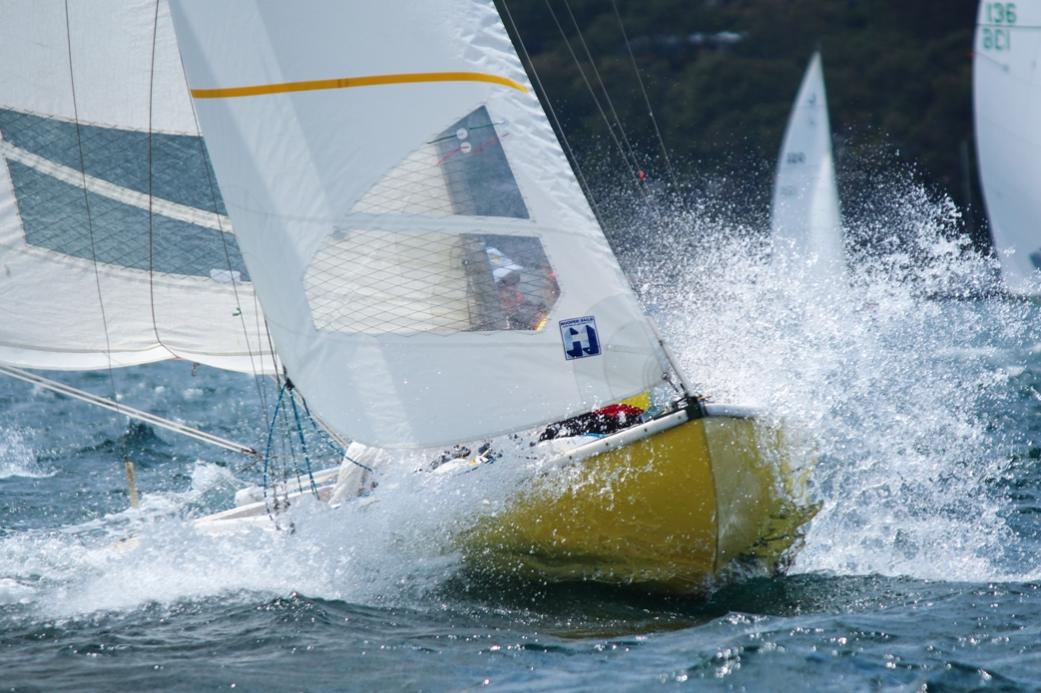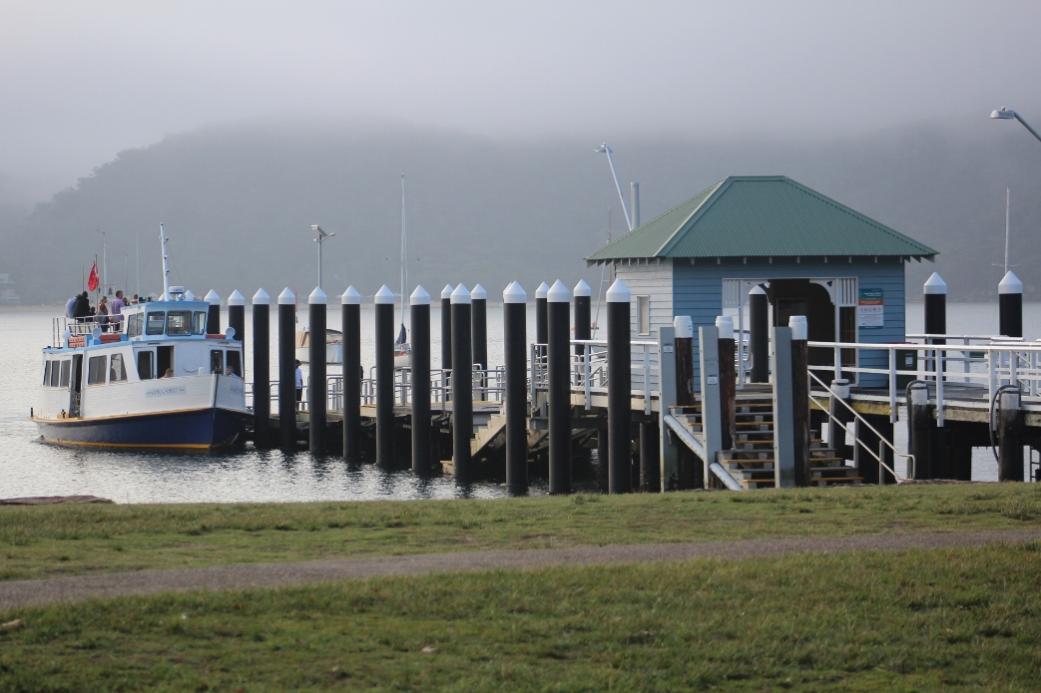 Palm Beach Ferry wharf and National Park hills - misty after rain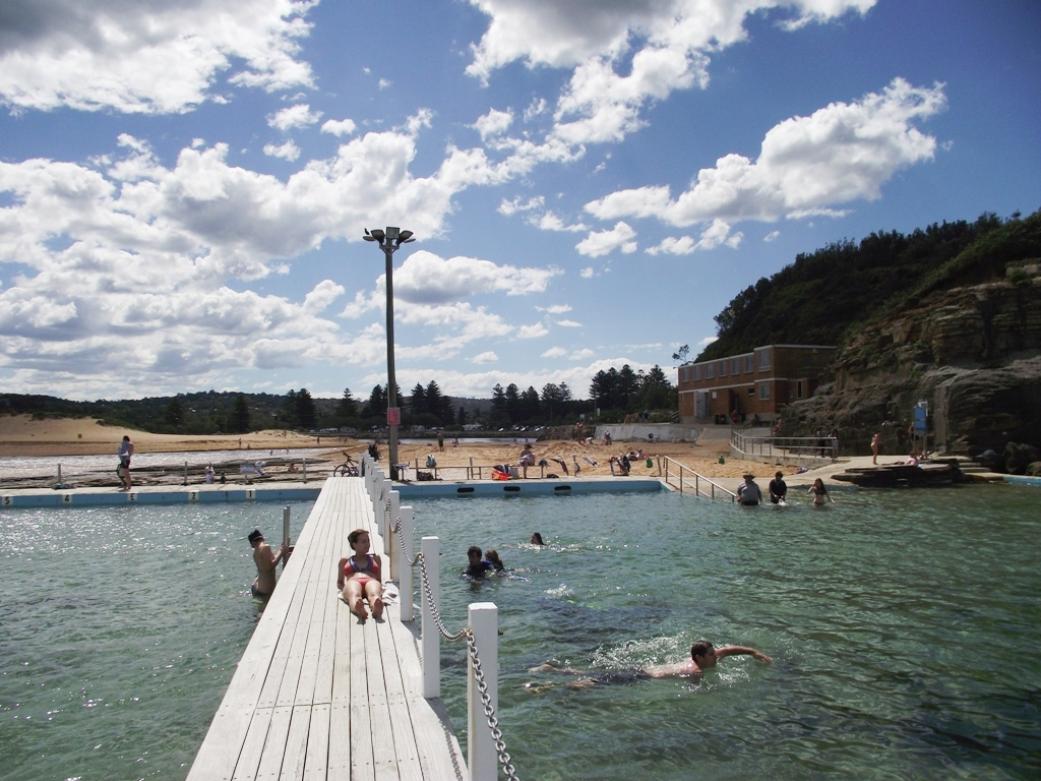 Bayview Baths Centenary Celebration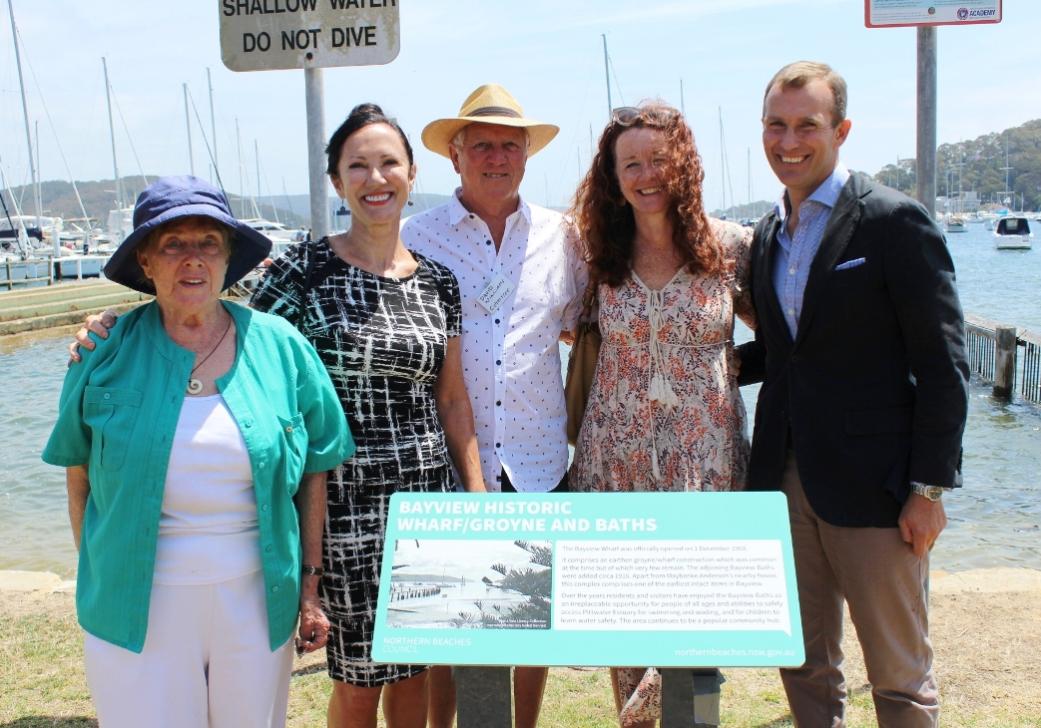 L to R: Dr. Jenny Rosen AM BCPRA Committee Member, Roberta Conroy BCPRA President, David Williams BCPRA Committee Member, Kylie Ferguson, Northern Beaches Council, Hon. Rob Stokes, MP for Pittwater.
ON Sunday November 20th the Bayview-Church Point Residents Association hosted a Centenary Celebration of the Bayview Baths on site.
Welcomed by Roberta Conroy, BCPRA President, Members of the Association as well as guests and many who had memories of playing at the baths when children, gathered at the small reserve adjacent to baths to the boatshed. A photographic display chronicling the stages of Bayview Baths, some great music provided by three students from the Sydney Conservatorium and reminiscing on days past and days present in glorious sunshine.
Pittwater Camera Club's 2016 Images Of Year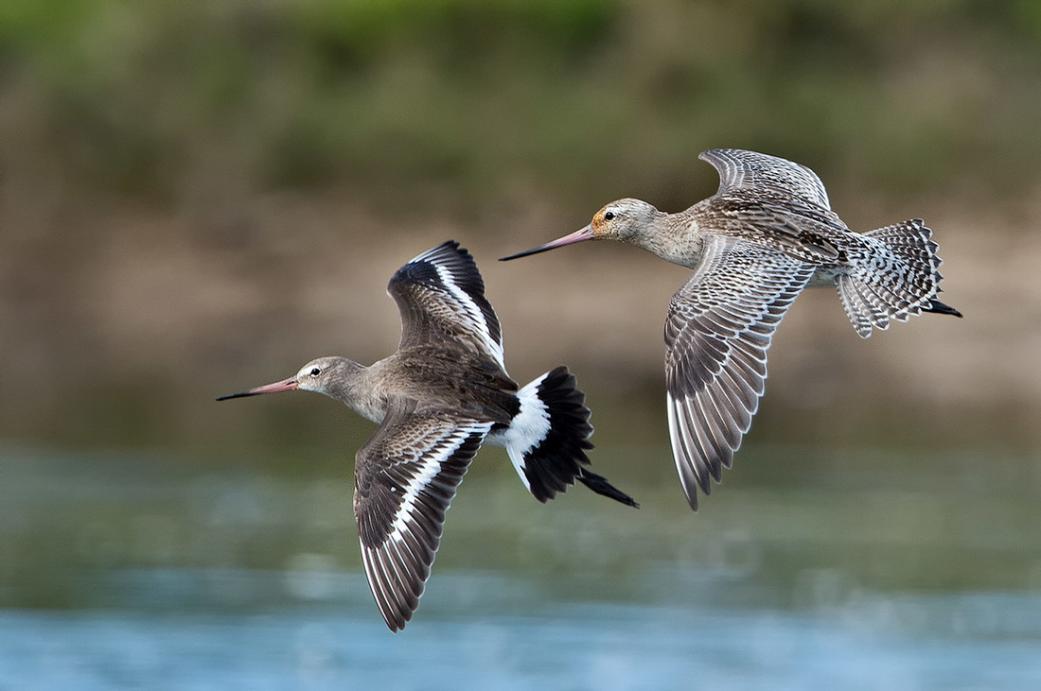 Reg Angus Perpetual trophy May 2nd, 2016 - Winner -

Godwit in Flight

- John Taylor
A wonderful array of images and great lectures occurred this year as part of the Pittwater Camera Club's 50th year - some of the winning images run
HERE
to showcase what members have done this year.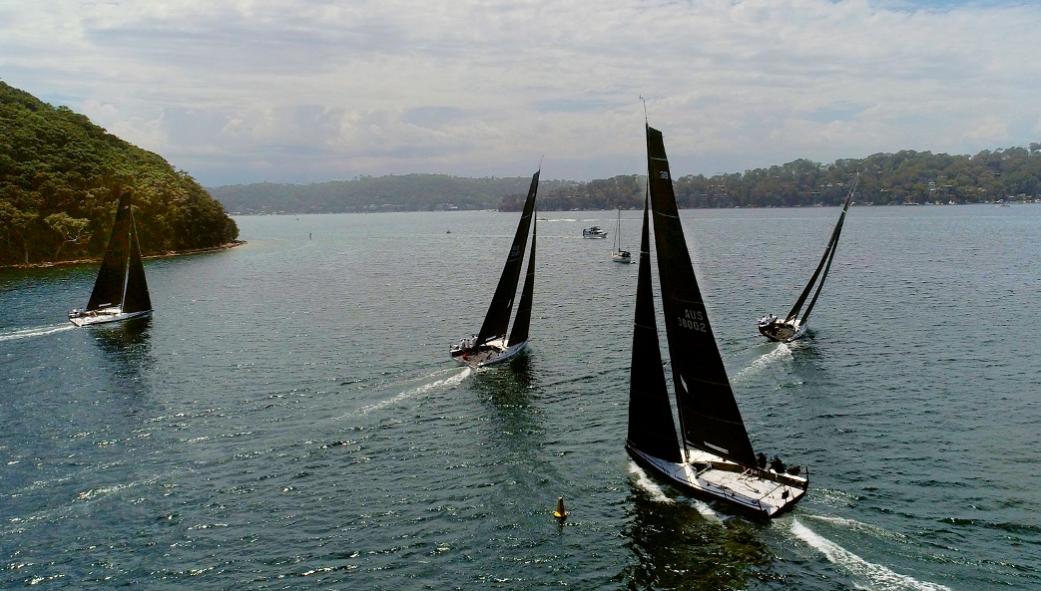 Photographs by those attributed, 2017
Sir Adrian Curlewis Twilight Masters Carnival 2017
Palm Beach SLSC hosts a carnival to honour the 'Father of Surf Life Saving' each January, the first Masters Carnival of the year, and not too serious warm up for some of the best athletes in the State to have some fun and catch up.
This year the ACTMC was held on Friday, January 6th.
Avalon Beach SLSC Hosts Carols At The Beach 2016
This great family focused event this year saw the Jubilation Choir, led by legendary Joy Yates, sang to thousands prior to a visit from Santa Claus and spectacular fireworks
Funds raised provide equipment and training for surf life saving members to assist them in saving lives on the beach throughout the Season