December 4 - 10, 2016: Issue 292
Draft Plan for Ingleside Land Development Released to meet 2021 completion dates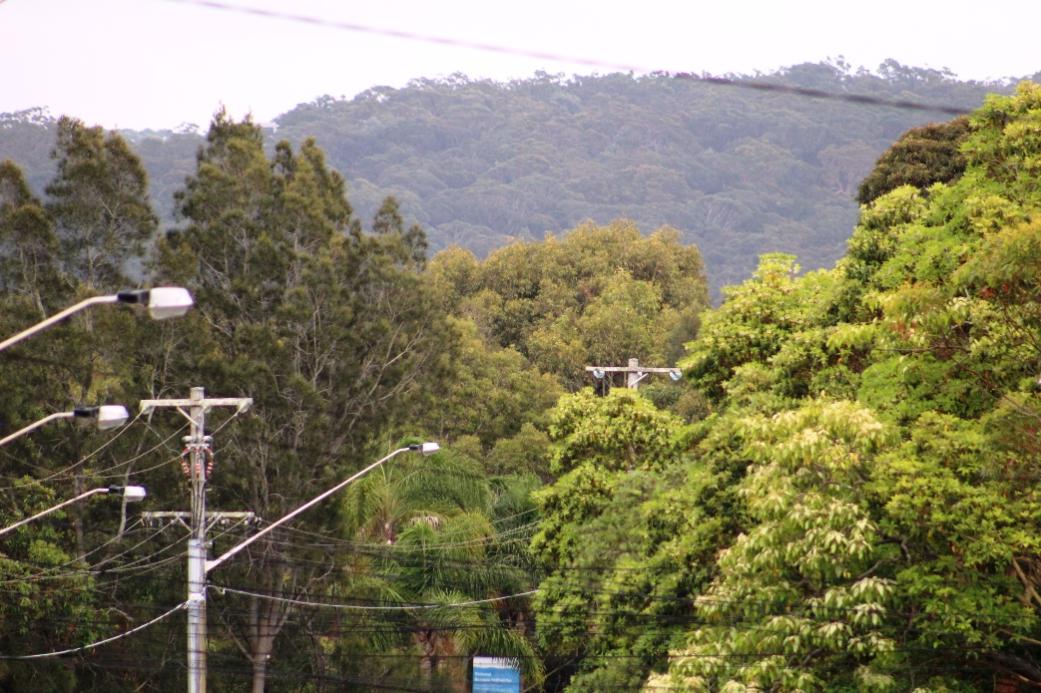 View of Ingleside's Hills from Warriewood, December 3rd, 2016
Ingleside Draft Plan Released
On Friday afternoon, December 2nd, NSW State Government Planning Minister and Pittwater MP, the Hon. Rob Stokes announced the release of the draft Ingleside plan which is available for comment until February 28th, 2017.
Community information sessions have been announced to take place from January 31, 2017 until February 28th. The State Planning Department will provide more details about these activities in their next update and at planning.nsw.gov.au/ingleside.
Of 704.8 hectares slated to comprise this plan, Table 1 from the Ingleside draft land use and infrastructure strategy document shows the land use outcomes identified in the Structure Plan, and states that:
"...• 40% of the total Precinct area is proposed for development;
• 30% of the total area is proposed for conservation; and
• 30% of the area is unlikely to change, and any development will be subject to standard development controls. ..."
The Housing Developments are slated to be,
Houses on Larger lots (with
2,000m2 min. lot size - 50 hectares allocated to
yield
250 dwellings,
Houses (12 to 13 dw per ha - 550m² average, maximum height 8.5m * - 123 hectares allocated to yield 1,530 dwellings and
Low Rise Apartments/Townhouses (25 to 27 dw per ha - 300m² average , maximum height 10.5m * - 63 hectares allocated to yield 1,580 dwellings. A further 36 dwellings are slated for the
Neighbourhood Centre (maximum height 11m) for which 1.8
hectares has been allocated. The
estimated
population
for these 3, 396 new homes is 9000 people.
The small
lot, attached and semi-detached housing are slated to be
located around activity nodes and public transport
routes. The larger lots will adjoin areas of heritage and
environmental importance.
The
apartments/townhouses are proposed to be
close to the neighbourhood centre on Manor
Road, Lane Cove Road and Powderworks Road, and
Wilga Wilson, close to local shops at Elanora
Heights and transport routes.
The Greater Sydney Commission's

draft North District Plan has mandated a target of

5% – 10% of floorspace for affordable housing, while page 15 of the

Ingleside draft land use and infrastructure strategy

document states "

The Department of Planning and Environment and

Council are committed to the providing affordable

housing within the Ingleside Precinct to support

the anticipated increase in the number

of key workers required over the next 30 years."
Key workers are identified in the document as teachers, police officers and
hospital staff; those who do far more for far less, wage-wise.
The form, method, costings or subsidies that may apply of the 'affordable housing' is yet to be determined:
"
Investigations into methods for delivering
affordable housing are continuing. Further work will determine the amount of affordable housing
that can be accommodated within Ingleside
Precinct. The findings of this work will be made
available during the statutory public exhibition." page 15,
Ingleside draft land use and infrastructure strategy.
The draft plan proposes to place 192.7 hectares aside for Environmental Conservation, the bulk of this adjacent to Ku-Ring-Gai Chase National Park or in Wirreanda Valley - see map below.
Land use outcomes for Ingleside Precinct Area (ha) Yield (Dwellings)
Gross site area 703
Existing National Park 23.6 –
Environmental Conservation 192.7 –
Environmental Management 24.9 –
Sporting Fields 10.0 –
Parks 5.7 –
Private Open Space 2.0
School 2.9 –
Water Management 10.7 –
Community Facility 0.4 –
Rural Land (no change to land use) 107.4 –
Infrastructure (water reservoir, sewer pumping station and RFS station) 2.4
Roads (includes Mona Vale Road, Existing and Proposed Major Roads) 84.3
Minimum Capacity – New Homes 3,396
Estimated Population 9,000
* Note: Excludes Rural Land and Environmental Management Houses and Low Rise Apartments/Townhouses include land for local roads. Items may not total due to rounding
A map you can enlarge is available here to see what is proposed
- just click on the image and it will zoom in for you.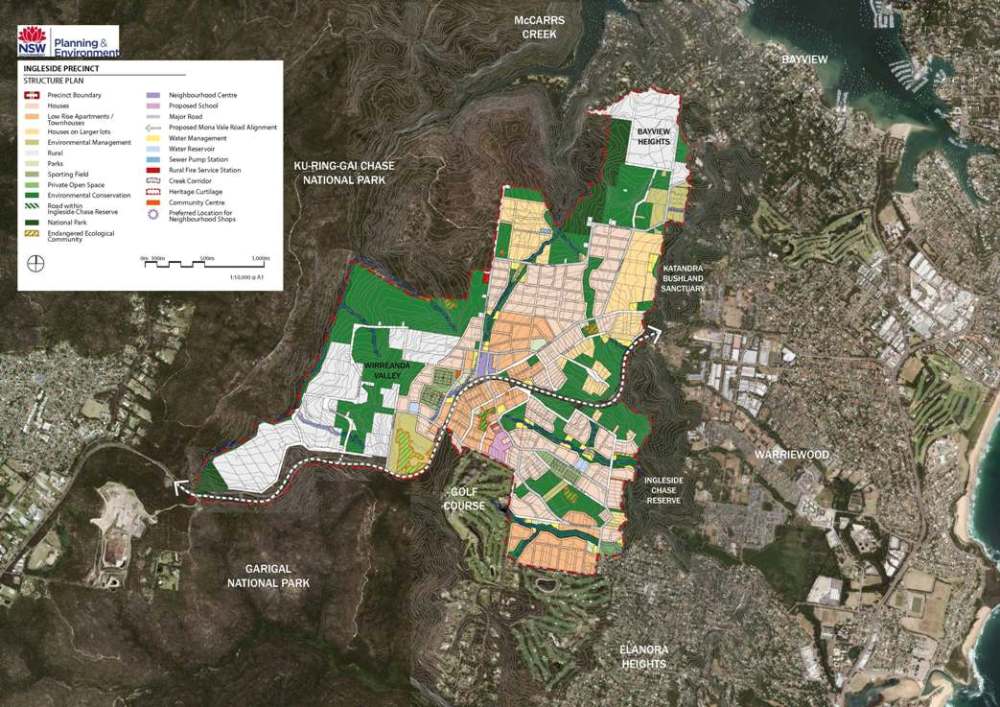 The Ingleside draft land use and infrastructure strategy document states that South Ingleside is likely to be developed first due to its proximity to existing infrastructure. The area north of Mona Vale Road and east of the ridgeline, referred to as North Ingleside, will require investment in new services, at a greater cost and with a longer timeframe for delivery. Sydney Water has advised that the new water reservoir and sewage pumping station required to service North Ingleside will not be constructed for at least three years after rezoning.

The Mona Vale road upgrade is another aspect of infrastructure that is currently slated to be completed in 2020 for the East section and 2021 in the West section. As 2021 is also the target for the Housing of 9000 thousand more people in 3500 more dwellings, per the draft Ingleside plan as well as the Greater Sydney Commissions 'accelerating capacity' North District document, there may be a few traffic jams compounded by construction during the next few years. The State Government is also proposing to amend the State Environmental Planning Policy (Sydney Region Growth Centres) 2006 to make Ingleside a Priority Growth Area.
Native wildlife advocates have noted that the draft plan, at '3.8.3 Proposed Mona Vale Road fauna crossings' per Ingleside draft biodiversity assessment part c that the proposed fauna crossings will be constructed at the same time as the road upgrades:
• Mona Vale Road East - RMS proposes widening the existing culvert between the Katandra Wildlife Sanctuary and Ingleside Chase Reserve to improve fauna connectivity across Mona Vale Road East. The exact number and design of crossings will be determined by RMS with advice from biodiversity specialists during development of the concept design.
• Mona Vale Road West - The proposed road upgrade to Mona Vale Road West would provide a fauna connection between the Ku-ring-gai Chase National Park and Garigal National Park at several locations. RMS is investigating a fauna overpass and other options to facilitate movement within the project area. The proposed location for the fauna overpass is to the east of Kimbriki Road and the underpasses would be distributed along the length of the project. The exact number of crossings will be determined by RMS during the development of the concept design and will be exhibited with the environmental assessment.
Multi-purpose community centres are planned for both south and north Ingleside, along with a new primary school and sports fields.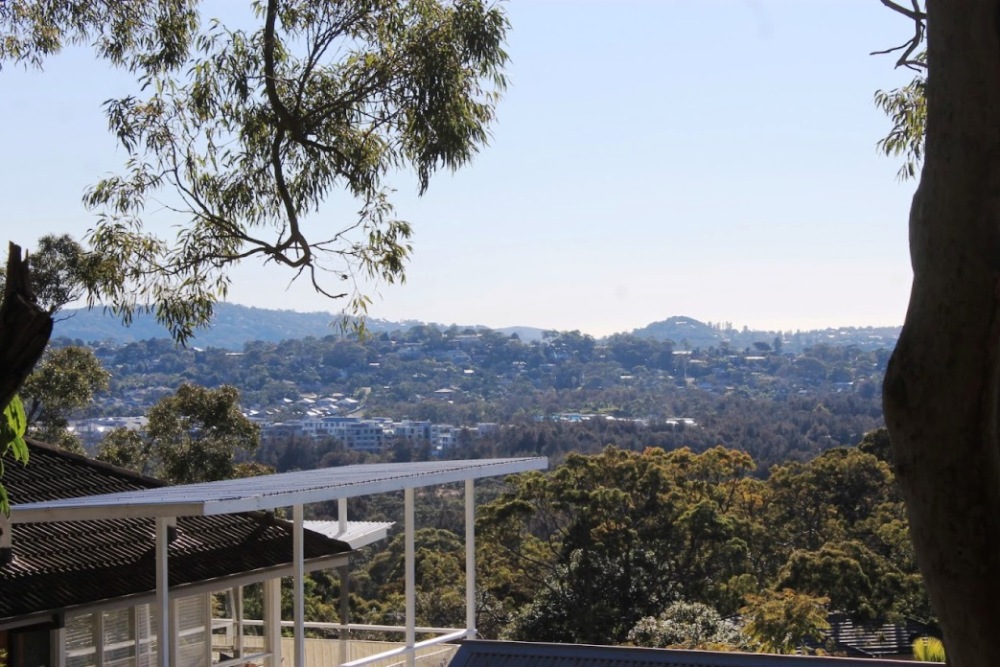 View over Warriewood Valley - July 2014, from Powderworks road, Ingleside/Elanora Heights
The Ingleside draft Land Use and Infrastructure Strategy and related documents are now available. You may
Submit your feedback here
until 28 February 2017.
You can sign up to receive updates, including an alert with more information about these activities by filling in the form at the bottom of this page.
You can view the Ingleside video below along with a list of the draft documents and where to download these from as well as at the Major Projects website of the NSW Department of Planning page: Planning for a Sustainable Future: The Ingleside Precinct At: http://planspolicies.planning.nsw.gov.au/index.pl?action=view_job&job_id=7873
Planning for a Sustainable Future_ The Ingleside Precinct(4)
Community Brochure.pdf (3.148 MB)

Draft Structure Plan.pdf (328.3 KB)

Ingleside draft Land Use and Infrastructure Strategy.pdf (3.786 MB)

Ingleside FAQ.pdf (942.2 KB)
Draft Technical Studies(17)
01 Draft Infrastructure Delivery Plan.pdf (3.970 MB)

02 Draft Transport and Traffic Assessment.pdf (5.605 MB)

03 Draft Noise and Vibration Impact Assessment.pdf (5.990 MB)

04 Draft Demographic and Social Infrastructure Assessment.pdf (6.374 MB)

05 Draft Landscape Visual Assessment.pdf (9.132 MB)

06 Draft Water Cycle Management and Flooding Assessment.pdf (9.623 MB)

07 Draft On-site Effluent Subdivision Assessment.pdf (4.829 MB)

08a Draft Biodiversity Assessment part a.pdf (5.485 MB)

08b Draft Biodiversity Assessment part b.pdf (9.639 MB)

08c Draft Biodiversity Assessment part c.pdf (3.184 MB)

09 Draft Riparian Corridors Assessment.pdf (7.992 MB)

10 Draft Bushfire Protection Assessment.pdf (5.392 MB)

11 Draft Heritage Interpretation Strategy.pdf (7.511 MB)

12 Draft Non-Indigenous Heritage Assessment.pdf (9.783 MB)

13 Draft Aboriginal Heritage Assessment.pdf (7.320 MB)

14 Draft Employment and Retail Assessment.pdf (6.780 MB)

15 Draft Preliminary Land Capability, Salinity and Contamination Assessment .pdf (8.597 MB)
Exhibition Commences: 02/12/2016 Exhibition Concludes: 28/02/2017
Exhibition Location: Department of Planning and Environment: Level 22, 320 Pitt St Sydney or at 1 Park St Mona Vale
Relevant Legislation: State Environmental Planning Policy (Sydney Region Growth Centres) 2006
Exhibiting agency or agencies: Department of Planning and Environment
Greater Sydney Commission: North District
Have your say on the draft District Plans!
GSC: We invite you to attend one of our upcoming community drop-in sessions across Sydney's six districts to learn more about planning for Sydney's long-term future, and how to provide feedback.
Follow the link to find out more details on your local session.
Saturday 3 December 10am – 1pm
Dougherty Centre
7 Victor Street,
Chatswood
The North District is a place of coastline suburbs, harbour communities and bushland neighbourhoods located around vibrant urban centres with lively high streets, busy shopping districts and employment hubs.
From document, Full Draft District Plan, available to read and download in full at 'North district' link above:
Mona Vale Proposed priorities:
• protect and enhance the commercial and retail function of the centre to provide employment growth and maintain high job containment
• ensure sufficient retail and commercial floor space is provided to meet future demand
• leverage the Mona Vale B-Line stop to facilitate intensification of uses in the centre, with an emphasis on the provision of housing affordability to retain 18 to 35 year olds
• explore opportunities to increase residential diversification around the centre
• improve access and linkages to local destinations, such as Mona Vale Hospital, through priority pedestrian networks
• promote walking and cycling to the centre and within it
• retain and protect the industrial precinct to the north of the centre to serve the growing population • investigate feasibility of existing planning provisions and controls as they relate to mixed-use and residential development within the centre
• prioritise place making initiatives to promote mixed-use activities, urban activation and more diverse housing, and improve connectivity and integration with existing networks.
Brookvale-Dee Why Proposed priorities:
• maintain the mix of uses so that Brookvale-Dee Why continues to perform strongly as a well-balanced, self-sustaining combined centre
• encourage and support improvements to Warringah Mall and better integrate it with the fabric and life of Brookvale-Dee Why
• encourage provision of affordable housing to attract and retain key workers in local industries, particularly in Brookvale
• recognise and enhance the economic and employment opportunities along Pittwater Road and encourage revitalisation along this commercial strip
• promote walking, cycling and public transport to Warringah Mall, the Brookvale industrial area and Dee Why to alleviate traffic congestion on Pittwater Road and to reduce car dependency
• encourage the establishment of new, innovative and creative industries in the Brookvale industrial area
• encourage new lifestyle or entertainment uses to activate local streets in Brookvale-Dee Why
• improve connections between Brookvale-Dee Why and Northern Beaches Hospital and beyond.
Manly Proposed priorities:
• further develop Manly as a cultural, tourist, retail and entertainment precinct
• improve transport connections to Manly Wharf from other lower Northern Beaches suburbs
• provide faster public transport to Chatswood, Frenchs Forest, St Leonards, Macquarie Park and Macquarie University
• encourage diversified commercial activity to improve economic resilience
• encourage eco-tourism around North Head and the Cabbage Tree Bay Aquatic Reserve.
3.5 Prioritising Northern

Beaches Hospital as the catalyst

for a new centre
The Northern Beaches Hospital will anchor a new health and education super precinct for the North District and Greater Sydney.
Associated road upgrades are intended to ease congestion and improve travel times to, from and within the super precinct as it develops.
The Northern Beaches Council is preparing a Northern Beaches Hospital Precinct Structure Plan to consider the wider land use implications of this investment. The Structure Plan will analyse opportunities and constraints to plan for future development around the Hospital.
2016-2021 Housing Target - Northern Beaches 3,400
The NSW Government is also
accelerating the capacity for housing supply across the District through the following projects
:
• Cherrybrook Station Precinct: which is part of the Sydney Metro Northwest Priority Urban Renewal Corridor to maximise access and opportunities for more housing and jobs
•
Ingleside Precinct
: in the Northern Beaches Local Government Area.
From page 16:
1.1.3 Status of the draft District Plan
While
councils are required to give effect to
District Plans as soon as practicable after a
District Plan is made, draft District Plans will
guide the preparation of planning proposals
under Part 3 of the Act. This is established by
the Department of Planning and Environment's
Guide to Preparing Planning Proposals
(August 2016).
The Guide lists assessment criteria for a
planning proposal, which include but are
not limited to consideration of the strategic
merit of the proposal, the site-specific merit
of the proposal and consistency with strategic
plans, including draft District Plans, State
environmental planning policies and
Ministerial directions.
Local environmental plans will continue to
determine whether development is permitted
or prohibited on land. While a draft District
Plan or District Plan is not a mandatory matter
for consideration in the determination of a
development application, a consent authority
may decide to consider a draft District Plan
or District Plan to the extent it relates to the
objects of the EP&A Act.
The inclusion of
Our vision – Towards our
Greater Sydney 2056 in Chapter 2 of this draft
District Plan foreshadows our research and the
evolution of our thinking that will inform the
review of A Plan for Growing Sydney during
2017. It does not replace the legal status of
A Plan for Growing Sydney as the current
Greater Sydney Region Plan.
Plans for sustainable new community in Ingleside
Published on 1 Dec 2016 by NSW Planning
Plans for a new suburb at Ingleside with up to 3,400 new homes will set a benchmark for sustainable development in NSW -- including proposals for electric vehicle recharging points, huge rainwater tanks and wildlife corridors.
It will also feature a town centre, neighbourhood centre, a new primary school and other community facilities, supported by upgraded roads, infrastructure and transport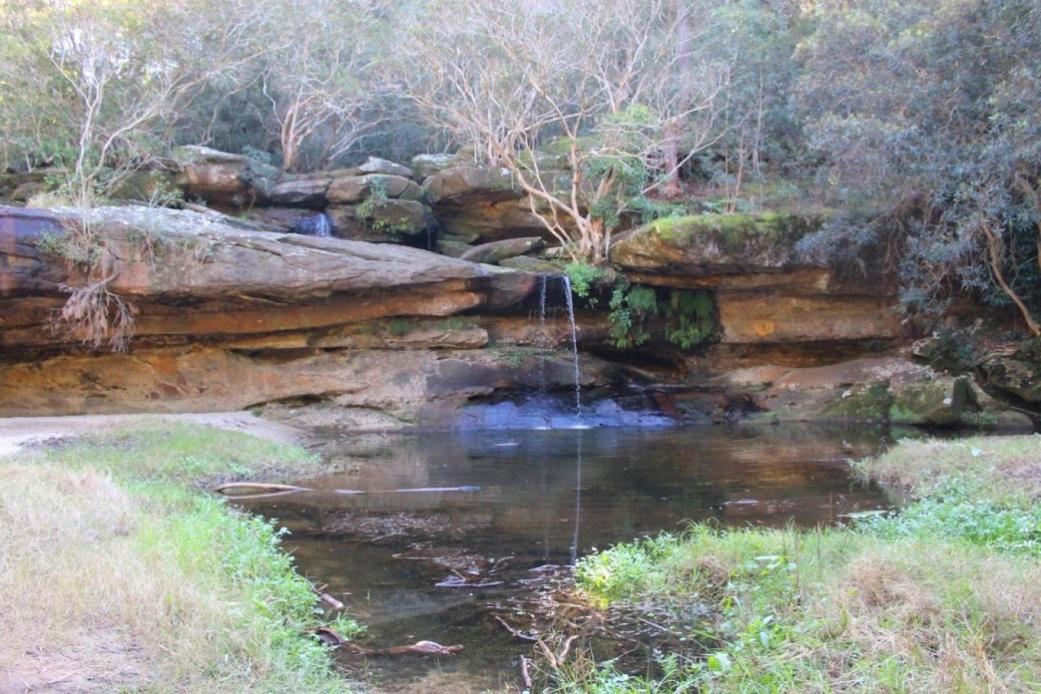 Irrwaong waterfall - where Ingleside meets Warriewood