February 5 - 11, 2017: Issue 299
NSW Surfboat Interstate Team Announced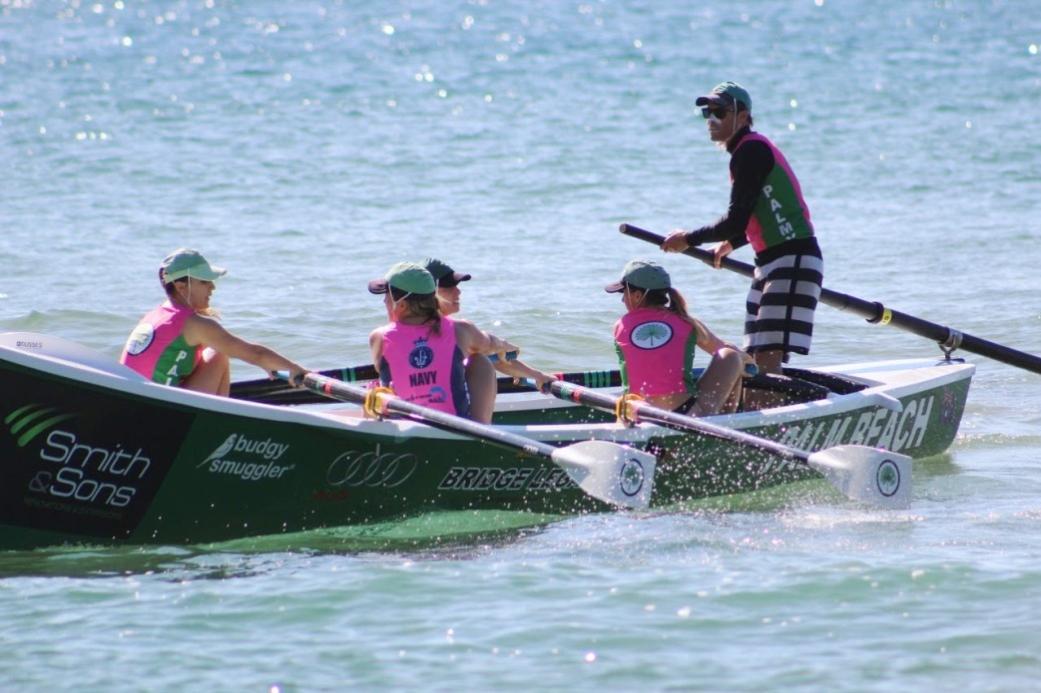 NSW Surfboat Interstate Team Announced
Tuesday 31st January 2017 by Surf Life Saving New South Wales
Congratulations to the eight crews selected to represent NSW at the 2017 Surfboat Interstate Championships at Shellharbour on Friday 17 February.
After finishing equal first with Western Australia at last year's event, the Team will be pushing hard to secure the outright lead.

Palm Beach and North Cronulla make up five of the crews alongside Bulli's dominant Open Men, Wollongong City Reserve Females and Newport's Under 23 Females.

It's an amazing achievement from Palm Beach Open Female, Palm Beach Reserve Male and North Cronulla U19 Male crews who have been selected for a second straight year to represent NSW.

Greg Heard (Queenscliff) will be managing the team again this year with Lachlan Payne (Gerringong).
The Interstate Surfboat Championships kicks off on the morning of Friday 17 February at Shellharbour SLSC, South Coast.

NSW Surfboat Interstate Team


Open Men
Bulli Gelcon:
Dean Roberts
Ben Lowe
Heath Mercer
Fraser Worthington
Shane Geloven

Open Female
Palm Beach Patriots:
Verity Boulton
Lucy Polkinghorne
Elyse Reynolds
Alexandra Tyrrell
Peter Spence

Reserve Male
Palm Beach Projects:
Phillip Blacklaw
Jack Hook
Scott Keenan
Antony Serventi
Peter Spence

Reserve Female
Wollongong Wildfire:
Karri Ryan
Rani Hulme
Vida Oakes
Emma Prowse
Brett Dingwall

Under 23 Male
North Cronulla Purds:
James Budd
Zac Hughes
Mitch Bouzounis
Jack Mentha
Adam Purdie

Under 23 Female
Newport Pistol Shrimp:
Katherine Hulton
Celestine May
Piret May
Zoe King
Michael King

Under 19 Male
North Cronulla Purds:
Christian Ruhan
Blake Eason
Karl Cleary
Darcy Smith
Adam Purdie

Under 19 Female
North Cronulla Funky:
Alysha Lerond
Hayley Urquhart
Siobhan Davidson
Karli Hyer-Warton
Mark McDonald

Team Manager: Greg Heard (Queenscliff)
Deputy Team Manager: Lachlan Payne (Gerringong)

Palm Beach Take out
beko Ocean Thunder Surf Boat Series - Newport Helps Win 2017 Trans-Tasman Test Series
February 4th 2017 is a day that will go down in the record books for Northern Beaches and Pittwater surfboat crews - Congratulations to Newport's Pistol Shrimp for being part of the victorious Trans Tasman Australian Team and
Congratulations once again to Exeter Plumbing - Palm Beach SLSC (also known as the Patriots) for doing more than a little well in
Event 4 and becoming Overall Series Winners for Womens Division of 2016/2017 beko Ocean Thunder Surf Boat Series.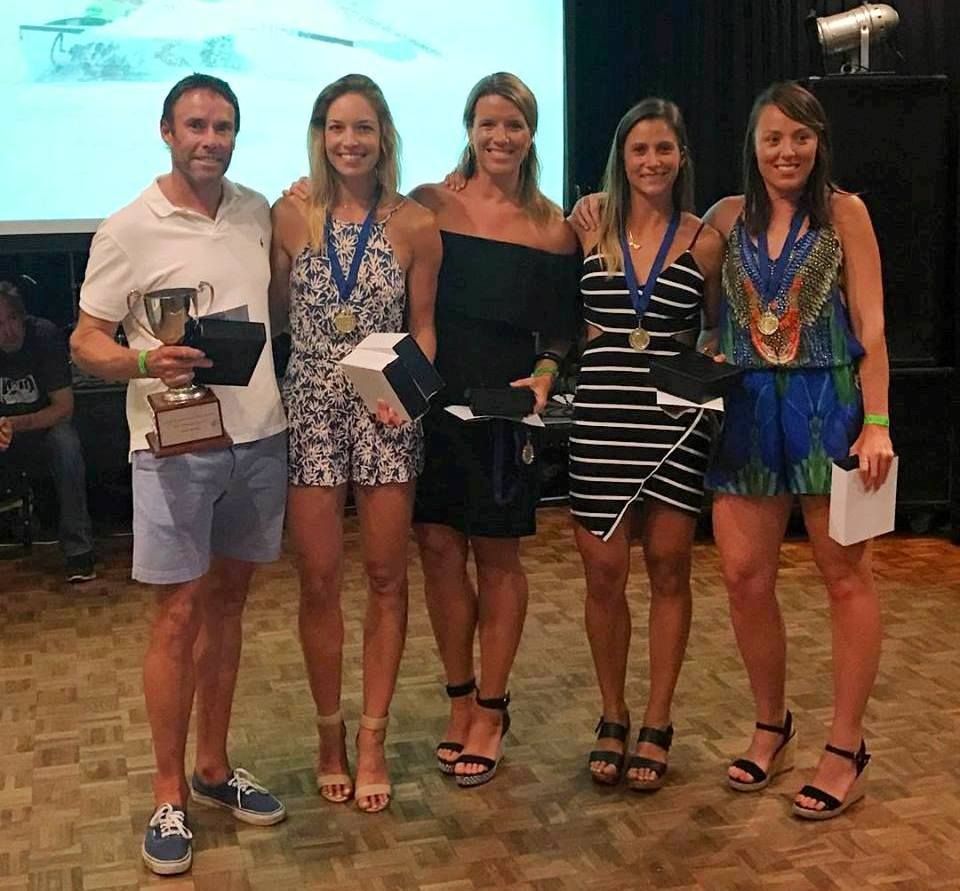 Exeter Plumbing - Palm Beach SLSC
Peter Spence, Lucy Day, Alex Tyrrell, Elle Reynolds and
Georgia Leach.
The Womens Bilgola Gold won the Open Women's Championship at the
ASRL Australian Short Course Championships in Manly on January 29th. Our thanks to Bill Sheridan for sending in some great pictures from Manly: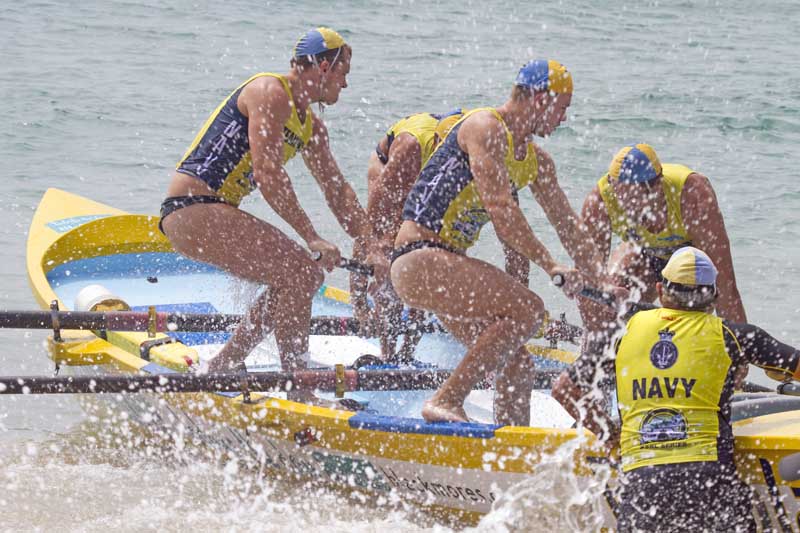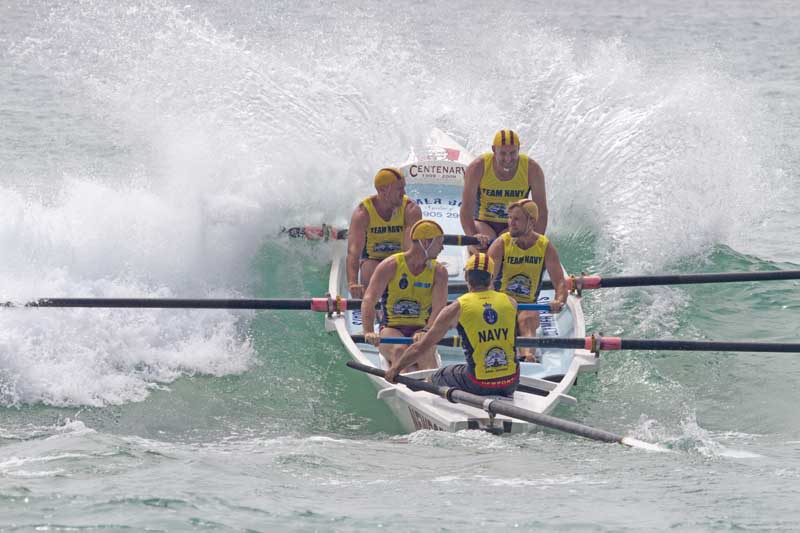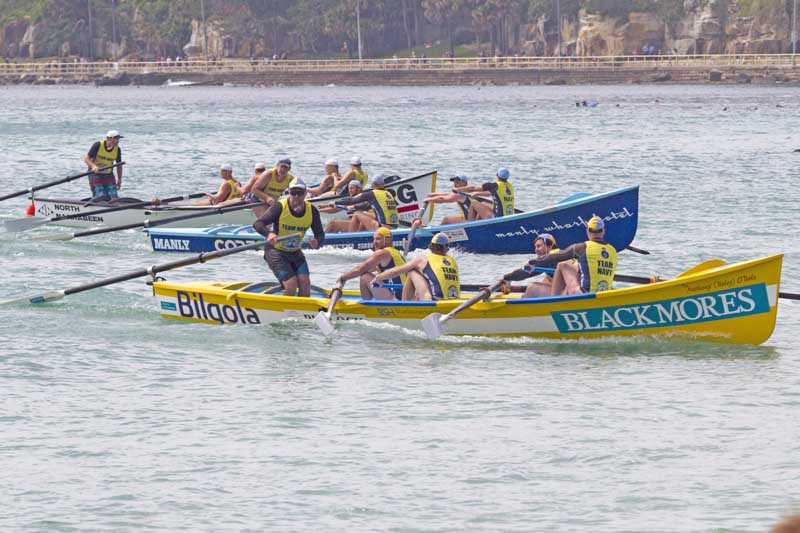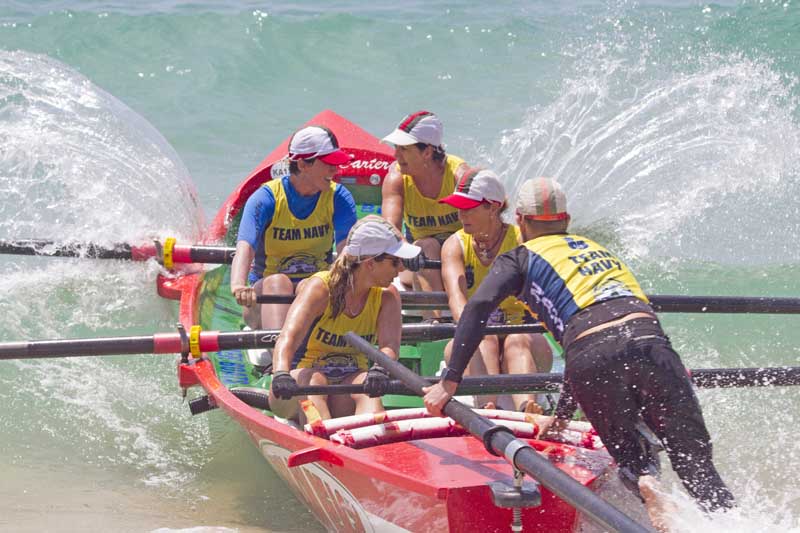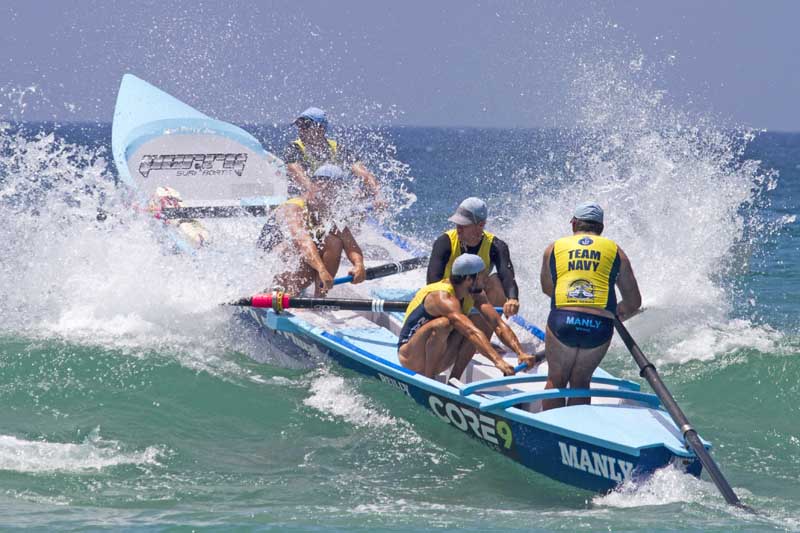 HUGE week in the surf boats - and MORE to come!
Womens Division of 2016/2017 beko Ocean Thunder Surf Boat Series.

1st Exeter Plumbing - Palm Beach
2nd Beach Club XXXX Gold - Collaroy
3rd Bilgola Gold
4th Staminade Quenchers - Mooloolaba
5th ABP - Currumbin
6th Monkey Shoulder - Palm Beach
Men's winners event 4 and Series Winners for Mens beko Ocean thunder Surfboat Series 2016/2017

Dial before you dig- Bulli
2nd - North Cottesloe
3rd - Bretts Hardware - Currumbin
4th - Hawaiian Airlines - North Bondi
5th - Smith & Son - Palm Beach
6th - Hula Beach Footwear - Fairhaven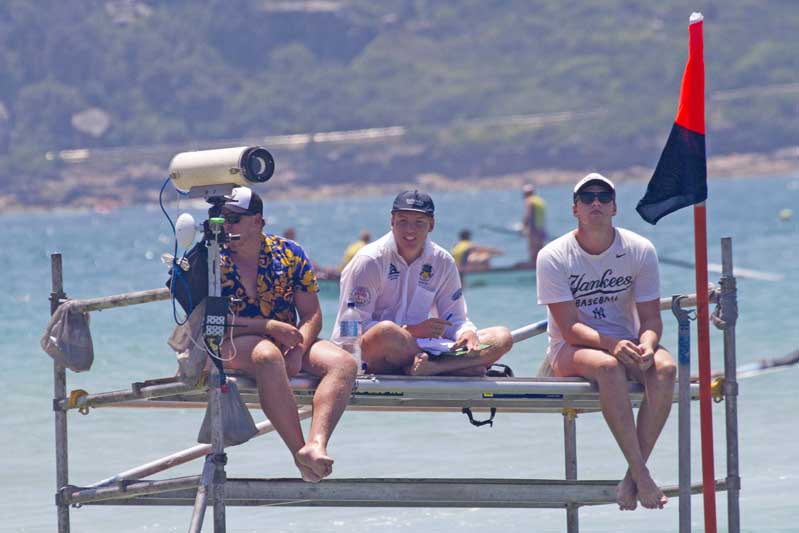 Boat Crews Contest Best of the Best
Friday 3 February 2017 by Surf Life Saving New South Wales
The best crews from around the state are gearing up for a huge day of racing this Sunday at the 2017 Best of the Best Surf Boat Challenge.

North Narrabeen will again play host to this invitational event with this year's competition a golden opportunity for the crews to stamp authority over their rivals with some serious racing before preparations for the NSW and Australian titles really ramp up.

Crews will contest races in the U19, U23, Reserves, and Open Divisions with a healthy spread of clubs in contention.

Because this year's competition is earlier in the season, confirmed starters are predominantly from the Sydney Northern Beaches, Central Coast, Sydney and the Illawarra areas.

The competing crews might have to wait for a few more weeks until they race against their northern rivals but this weekend's action will be just as fierce.

To win the title, crews in each of the divisions will face off in three races to accrue points with the top six moving through to the final which will be an exciting climax to the event. NSW Surf Sports Development Officer Tim Piper is anticipating an exciting competition.

"We're looking forward to seeing a day of high quality racing at North Narrabeen, and I'm sure with bragging rights on the line the crews are primed for a big performance," Mr Piper said.

"Hopefully there will be a bit of a swell for the crews although we are anticipating hot weather."

"I'd like to thank the North Narrabeen club for their support in hosting the event for a third straight year. It's a great beach for surf boat racing and we're thrilled to be able to return with such a high-quality competition," he concluded.

Action in the 2017 Best Of The Best Surf Boat Challenge gets underway this Sunday 5 February at North Narrabeen with racing from 8am AEDT.

Open Men
Bilgola SLSC
Cronulla SLSC
Era SLSC
North Cronulla SLSC
Palm Beach SLSC

Open Women
Avalon Beach SLSC
Bilgola SLSC
Cronulla SLSC
Mona Vale SLSC
North Cronulla SLSC
Queenscliff SLSC
South Narrabeen SLSC
Swansea Belmont SLSC
Umina SLSC
Warriewood SLSC

Reserves Men
Avalon Beach SLSC
Cronulla SLSC Team 1
Cronulla SLSC Team 2
Manly LSC
Newport SLSC Team 1
Newport SLSC Team 2
North Cronulla SLSC Team 1
North Cronulla SLSC Team 2
North Narrabeen SLSC
Warilla-Barrack Point SLSC
Whale Beach SLSC
Windang SLSC

Reserves Women
Avalon Beach SLSC Team 1
Avalon Beach SLSC Team 2
Bilgola SLSC
Newport SLSC
North Cronulla SLSC
Swansea Belmont SLSC
Whale Beach SLSC
Wollongong SLSC

U23 Men
Avalon Beach SLSC
Bulli SLSC
Collaroy SLSC
Cronulla SLSC Long Reef SLSC
Mona Vale SLSC
North Cronulla SLSC
Queenscliff SLSC

U23 Women
Avalon Beach SLSC
Collaroy SLSC
Manly LSC
North Cronulla SLSC Team 1
North Cronulla SLSC Team 2
Warriewood SLSC

U19 Mixed
Avalon Beach SLSC
Bilgola SLSC
Collaroy SLSC
Cronulla SLSC
Newport SLSC
North Cronulla SLSC Team 1
North Cronulla SLSC Team 2
North Cronulla SLSC Team 3
North Cronulla SLSC Team 4
South Narrabeen SLSC
Wanda SLSC Team 1
Wanda SLSC Team 2