February 19 - 25, 2017: Issue 301
Around the Bends Newport to Avalon Ocean Swim Challenge - March 19, 2017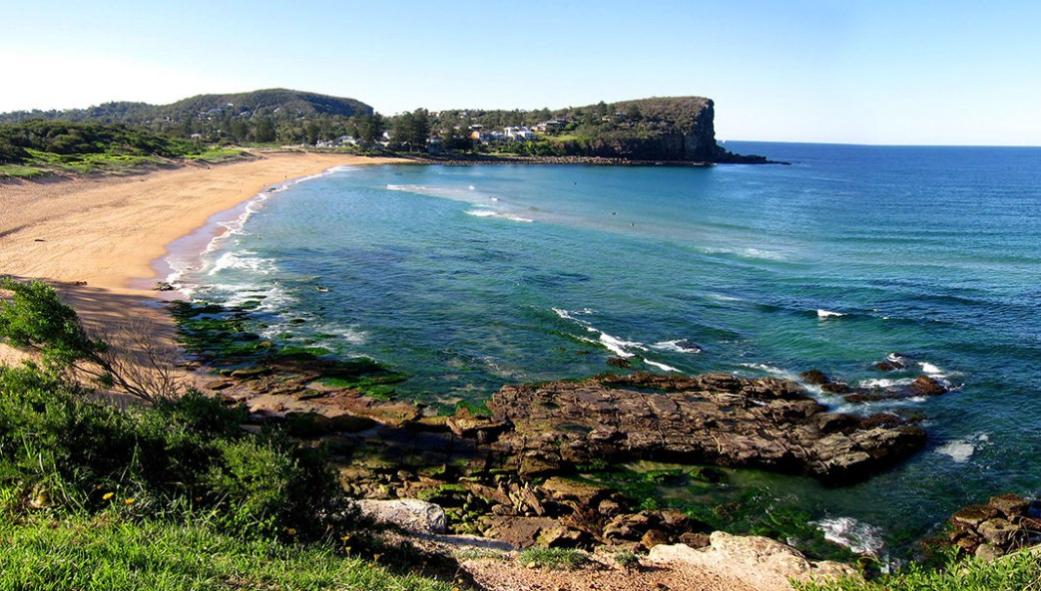 It is not often that you get to combine and enjoy two great passions: the beauty of the ocean and exercise. The Avalon Beach Surf Life Saving Club would like to share these combined passions in a magical swimming experience with as many people as possible.
So far it has only been a regular Club swim, accessible only to a few, but
on Sunday 19th March 2017
the Avalon Beach SLSC will coordinate one of Sydney's most beautiful ocean swims for the very first time. Starting from the northern end of Newport Beach, the current will take you around the headland. Surrounded by your fellow swimmers and plenty of water safety you will continue across the sandy bottom of Bilgola Beach until you reach Bilgola Headland. Usually a great vantage point for whale watching, you will see these amazing headlands from a unique perspective. Above the water the views are great but below you the rock shelves extend to large boulders and caves. This pristine world is home to giant schools of fish and it's not unusual to spot a turtle or a very friendly cuttlefish. 2.5 kilometres of wonder and excitement; conquer 3 beaches before breakfast in the safety of a group of ocean swimmers.
Volker Klemm, member of the ABSLSC, has swum the course a number of times and said
: "I loved the changes in the underwater environment as we swam along. Last time I saw a lovely ray and lots of little fish amongst the bright green beds of seagrasses just before getting into Avalon Beach. The underwater views are absolutely wonderful. I don't tend to swim it at full pace as I get caught up enjoying the view."
Kalinda, who is new to ocean swimming said
: "even on an average day you can see the bottom of the ocean most of the way, which is very reassuring. If you really want to enjoy the swim without the competitiveness of a swim race, grab your flippers, wear a wetsuit and
join us in the Back of Pack
starting group for a more relaxed sort of a swim."
March 19th has been chosen as the water is expected to be a balmy 23C and the tides on the day will not be very extreme. We are looking forward to a lovely swim in the best possible weather and conditions. Bring your Go Pro for a truly magical experience.
Cost is $40 – register online at http://www.oceanswims.com
In true community spirit Avalon Beach SLSC will be supporting the Can Too Foundation for this swim. Just like the Surf Club, Can Too is promoting an active lifestyle and at the same time raises funds for Cancer research. This is important to all of us with Cancer touching most of us in some way, shape or form.
The Avalon Beach Surf Life Saving Club is also excited to announce that Sotto Sopra, Newport's newest Trattoria is sponsoring the event. Chef and Restaurateur, Alessandro Pavoni along with his partners from their well respected Two Hat Mosman restaurant, Ormeggio at The Spit, have opened a wonderful new eatery in Newport. Sotto Sopra is fully licensed and will also offer BYO wine every Tuesday. Sotto Sopra serves Italian inspired produce-driven dishes in a relaxed and informal setting. In true Italian fashion Sotto Sopra will work for lovers and families.
The Sotto Sopra and Around the Bends Newport to Avalon Ocean Swim Challenge is a great union – both magical experiences!
Make sure you're part of this Inaugural Around the Bends Newport to Avalon Ocean Swim Challenge - opportunities to be in the first ever Challenge only come once.