Inbox and Environment News: Issue 467
September 20 - 26, 2020: Issue 467
A Message To The Class Of 2020 From The Premier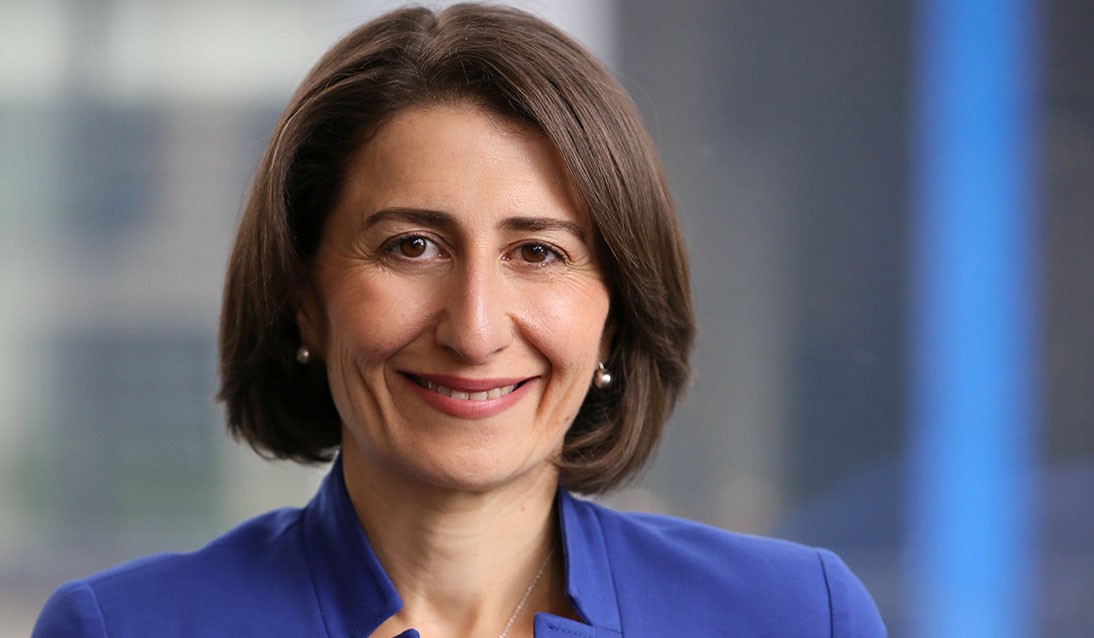 Public school alumna Gladys Berejiklian, a graduate from Peter Board High School.
To the class of 2020, you are indeed a special year.
Every time I hear about or think about the HSC exams in the end of year, I think about my own experiences, now more than 30 years ago, and what it felt like for me.
I was anxious, I was stressed, I wanted to do well, but I know now looking back that I did put too much pressure on myself. And I know many of you will be in that same situation.
But living through COVID and the challenges we've been through has made you more resilient. It's made you value your peers, your teachers, your school communities. And I hope all of you know how special you are and how much we appreciate what you're going through.
Can I wish all of you the very best for your examinations. We're making sure that we stay focused so there's as little disruption as possible to all of you doing your exams properly.
And please know that in Term 4, you'll be able to have all those wonderful milestones which you'll remember for all of your lives, whether it's your school formal or your graduation ceremonies. Please enjoy this time.
But please also know that the HSC is the beginning to a next chapter in your life. It means you can achieve anything.
I would never have thought given my circumstances that I'd end up in the job that I have, and many of you will go on to do amazing things.
Don't let anybody tell you you can't, don't let anybody tell you you can't do or be what you want to be. Because I've learned from personal experience that so long as you work hard, I don't believe in luck, so long as you work hard and you're passionate about whatever you want to do, you'll achieve it. Simple as that.
Congratulations, all the very best. And please know that the class of 2020 will always have a special place in the history of New South Wales.
The Hon. Gladys Berejiklian
Premier of New South Wales.
Diving With Dolphins - Joy
Published by BBC Earth, September 2020
Take a deep dive with dolphins for 3 minutes of pure bliss, with this extract from Mindful Escapes.
Subscribe: http://bit.ly/BBCEarthSub
How Was It Made? Danny MacAskill's Wee Day Out
The original Wee Day Out has over 30M views on YouTube. Time to see how all of it was made. Want to see what Danny MacAskill does on his day off?
"Wee Day Out" explores the rural landscape around Edinburgh in a film that sets out to capture the simple fun of a ride in the country with moments of incredible riding and a touch of humor. Danny pulls off never-seen-before tricks, most of which would normally be assumed impossible on a mountain bike, like leaping onto a single train track, turning a hay bale into a giant unicycle, riding over a cottage, and disappearing into a 6ft puddle.
Danny MacAskill is a professional street trials rider born in 1985 and raised in Dunvegan on the Isle of Skye, Scotland. From a very early age the Scotsman fell in love with everything related to bikes. His passion for two-wheels has never receded and the 34-year-old has earned his place amongst the mountain biking icons due to years of hard work and progression.
However, it took 18 years of riding before Danny had his "breakthrough moment", which changed his life. On April 19th, 2009 he released a 5 1/2 minute street trials video on YouTube. Filmed by his friend Dave Sowerby, the video got hundreds of thousands of views over night and as of today has been watched well over 39 million times – the world went absolutely crazy about the then 23-year-old. Since then Danny has produced numerous viral clips, which have been watched over 500,000,000 times.
Amongst them: Gymnasium (2020, 9,2 million views), Epecuén (2014, 15 million views), Wee Day Out (2016, 36 million views), Cascadia (2015, 83 million views), Way Back Home (2010, 42 million views), The Ridge (2014, 71 million views) and Imaginate (2013, 90 million views).
Danny has broken over 30 bones trying out his new tricks - most of which he plans while in a hospital bed recovering from his latest 'wee problem'.

A feature of many of his videos is highlighting the environment itself - historical locations as well as those affected by humans or natural phenomenons - Way Back Home showcases locations around Scotland including Edinburgh Castle, North Berwick, wartime bunkers on the island of Inchgarvie beneath the Forth Bridge and the Cruachan Dam in the Scottish Highlands. In May 2014, MacAskill released another video through Red Bull Media House called Epecuen, which was shot on location in Epecuén, Argentina. Villa Epecuén was a tourist village in Buenos Aires Province, Argentina, on the eastern shore of Laguna Epecuén, about 7 kilometres (4.3 mi) north of the city of Carhué. Developed in the early 1920s, Epecuén was accessible from Buenos Aires by train. On November 6th 1985, a seiche (a standing wave in an enclosed or partially enclosed body of water) caused by a rare weather pattern, broke a nearby dam, and then the dyke protecting the village; the water rose progressively, reaching a peak of 10 metres. The village became uninhabitable and was never rebuilt.
Many of the ruins are covered by a layer of white and grey salt. At the time, there were up to 280 businesses in Epecuén, including lodges, guesthouses, hotels, and businesses that 25,000 tourists visited between November and March, from the 1950s.
Sole resident, Pablo Novak, born in 1930, returned to his home in 2009 when the waters receded after covering the town for 25 years,
the video opens with Pablo speaking about it.
In a 2011 interview Danny stated his focus was on featuring amazing environments for his riding and stunts so it looks visually stunning. However
a video of himself ripping up the Beinn na Caillich horseshoe hill riding a trials motorcycle a few years ago attracted criticism;
"Can you imagine what the mountains would be like if everybody who liked this escapade took their motorbikes up into the beautiful mountains of Scotland, frightening the wildlife and crushing rare and beautiful orchids under their wheels?" the top comment on the video reads. "Looks awesome I agree but totally irresponsible nonetheless."
"It's good to see people enjoying the outdoors but such a shame to destroy the peace of such a beautiful place," another read. "If everyone did this just think what the hills would be like. I'm sure just thoughtless rather than ill-intentioned."
So - featuring the environment makes these great videos spectacular - destroying that environment not such a great idea, and a bit selfish and offensive, naturally - no pun intended.
With his viral fame, things progressed quickly for Danny. In 2012 he was given the honour of bearing the Olympic torch during its tour in Glasgow. He has found himself featured in the New York Times and several other big publications, joined a Hollywood production as a stuntman, was nominated twice for "Action Sportsperson of the Year" at the Laureus World Sports Awards, as well as for the National Geographic "Adventurer of the Year Award".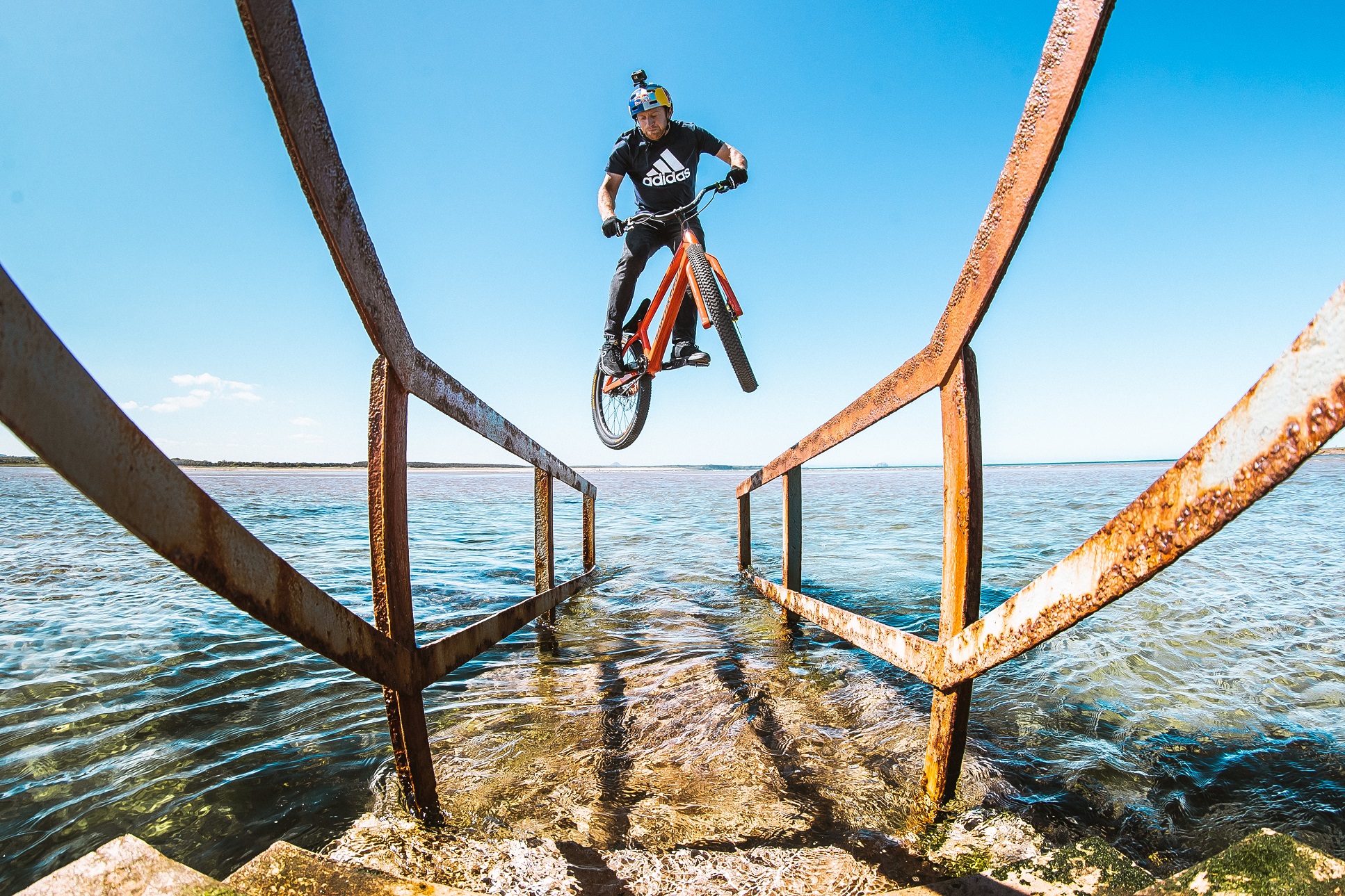 Danny MacAskill ©adidasOutdoor/Dave Mackison

Another highlight in the Scot's career became reality in 2014. Danny founded the Drop and Roll Tour, which brings live shows to bike festivals and events all over the world. Together with his mates and street trials pros Duncan Shaw, Ali C and Fabio Wibmer, Danny has toured all over globe in the past years stunning the crowds with otherworldly tricks on the Drop and Roll Tour rig.
Lately he launched his brand new own YouTube channel and will be continuing his quest for new and exciting projects. "I have been thinking about this for a very long time, because my approach to making videos just seems to be so much different than a lot of videos you see on YouTube every day.
You won't see daily edits popping up by any means. The plan is that I have my own space now, where I can chase some passion projects of mine. I have so many ideas on my list that I want to bring to life and I think that having my own space will give me more freedom to approach them."
Social Media
Drop and Roll:
RPAYC Youth Out There Program
Sailing is such an incredibly versatile sport, it can be enjoyed by young and old, at adrenalin pumping levels or an avenue to enjoy a lazy Sunday afternoon. Best of all, it all starts here! In the Australian Sailing (AS) NEW Out There Youth Program by The Royal Prince Alfred Yacht Club (RPAYC).
The Alfred's offers a simple training pathway for youth wanting to experience sailing (keelboats or dinghies or Cats), SUPS or even Windsurfers. Courses are delivered by Australian Sailing (AS) accredited instructors following a national syllabus.
If you would like to discover sailing, we will provide a safe, fun, and affordable environment to build your skills.
OutThere Sailing is an opportunity for Youth (12–14yrs) & Teenagers (15-17yrs) looking to try something new on the water.
The OutThere Sailing program offers a fantastic way to experience sailing, have fun, make new friends and learn exciting and valuable skills that will help you both now and in the future.
OutThere Sailing is open to all - you don't have to have sailed before. In most cases you will be on the water from day one as part of a group with an instructor close at hand. Each day is split into different activities, you could be
sailing, windsurfing, stand-up paddleboarding, going on a keelboat or powerboat
.
** For Teenages the program is delivered by activity sessions rather than a 4 day program. Individuals can book for a session held 1-3:30pm that can be Windsurfing, Dinghy Sailing, Keelboat Sailing or Standup paddle boarding.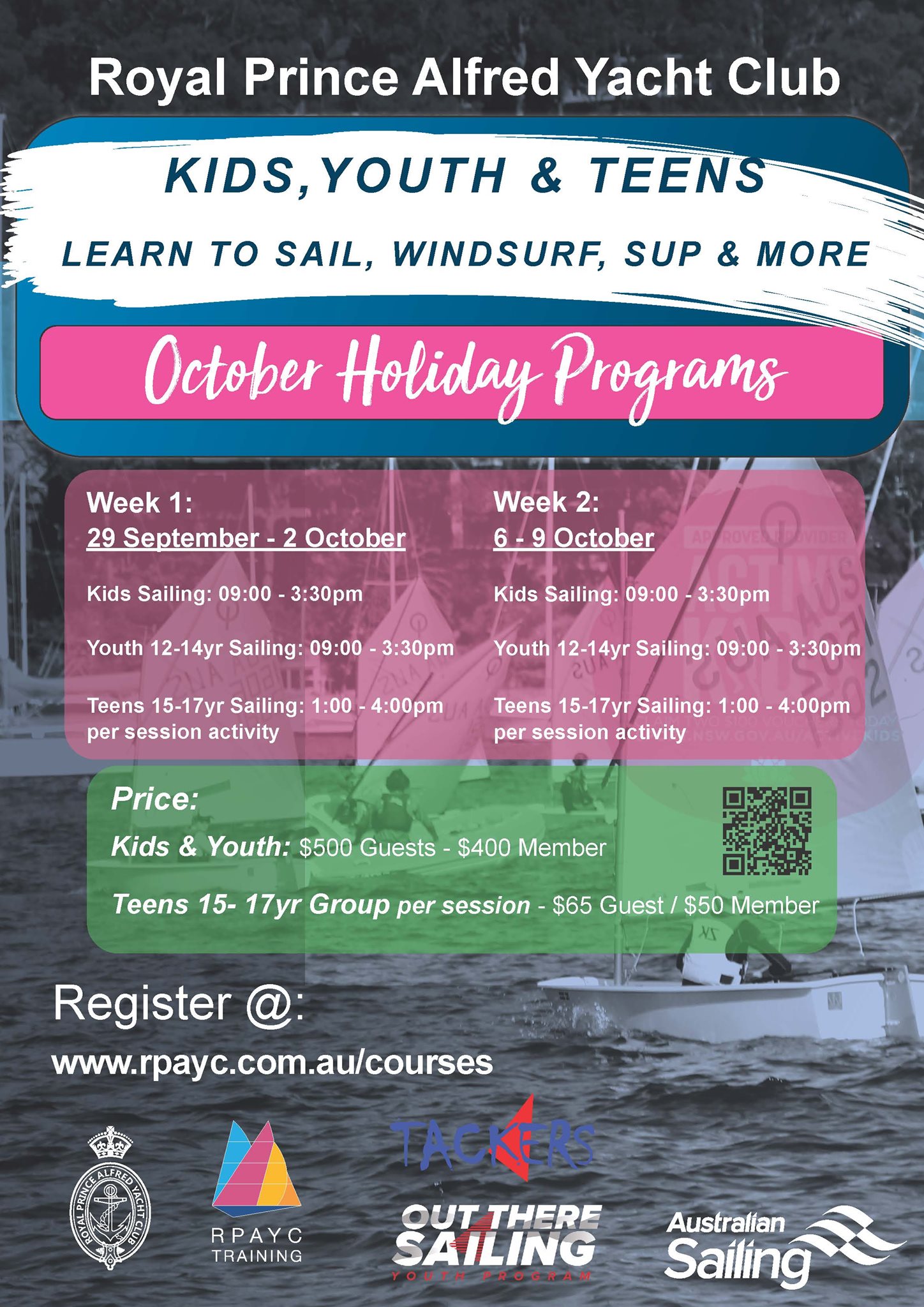 Over 50 Artists Join Great Southern Nights Music Event
Australian artists will perform over 1000 COVID-Safe gigs across Sydney and regional NSW in November 2020.
The event will support the NSW Government's COVID-19 Recovery Plan to help kickstart the entertainment, hospitality and tourism industries.
All 1000 individual gigs will take place across eight different areas and regions of NSW, including:
Blue Mountains
Central Coast
Country NSW
Hunter
North Coast
Outback NSW
South Coast
Sydney.
The Presets, Tones And I, Julia Stone, Tash Sultana and Missy Higgins are among the Australian artists performing.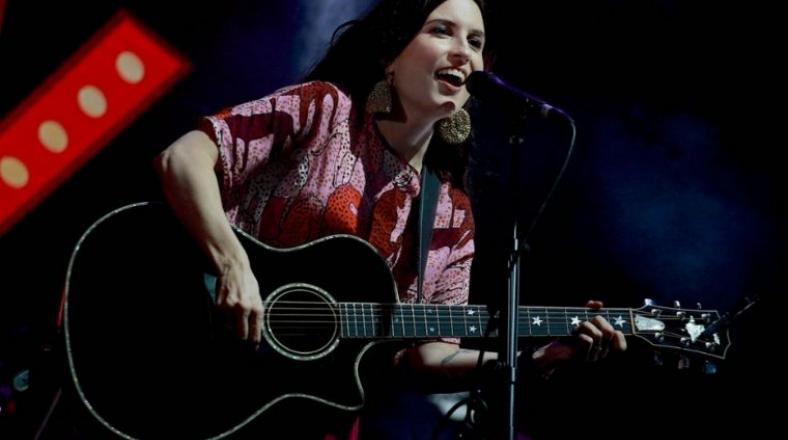 Minister for Jobs, Investment, Tourism and Western Sydney Stuart Ayres said artists and the live-music industry have shown overwhelming support for the program.
"The calibre of artists who have put their hand up to be part of the inaugural Great Southern Nights event is fantastic. We're stoked that many artists have asked to play in regional NSW," Minister Ayres said.
"Great Southern Nights will make a real difference for communities recovering from drought, bushfires and COVID-19."
Great Southern Nights is an NSW Government initiative in partnership with the Australian Recording Industry Association (ARIA).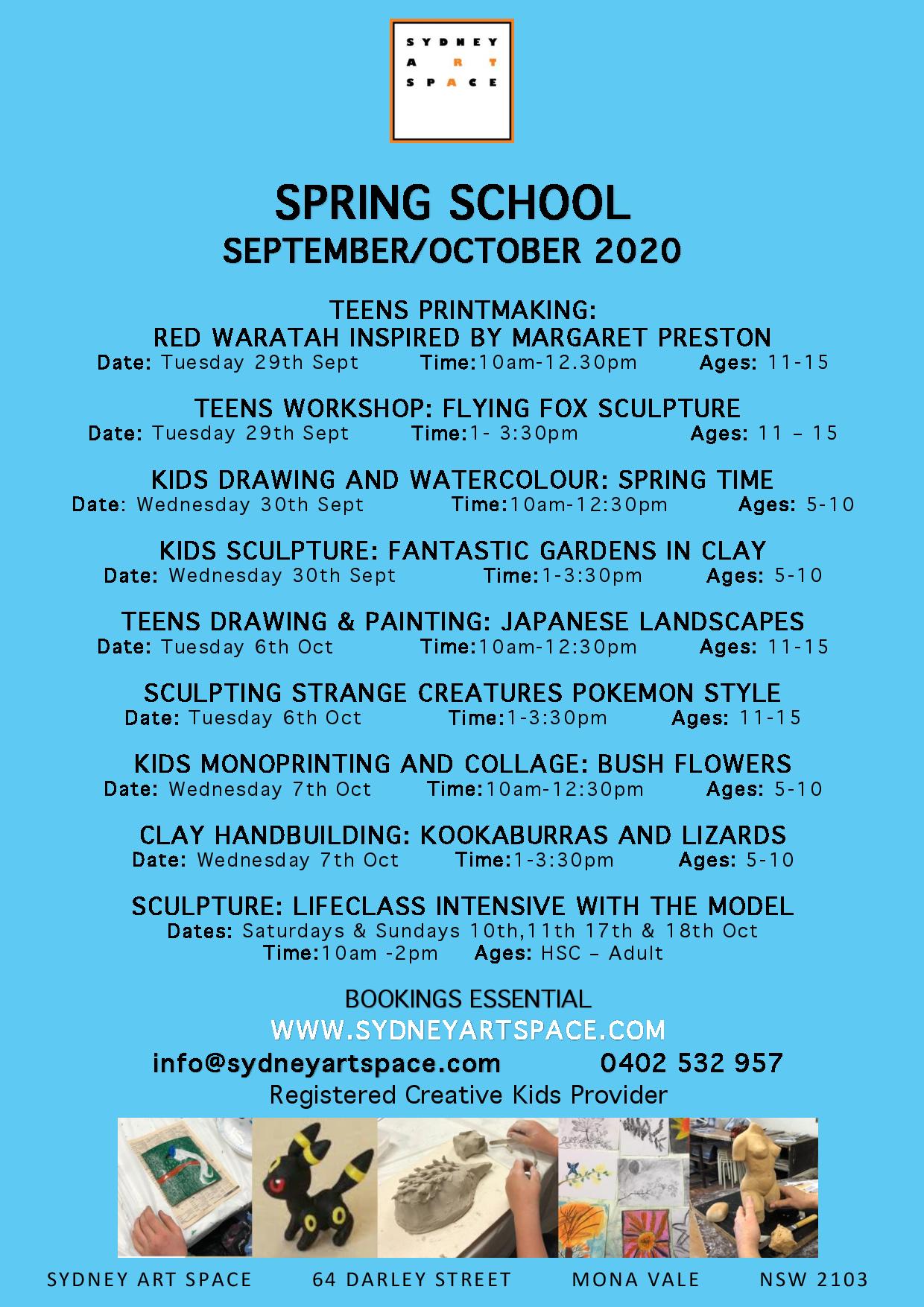 "Great White Sighting In Pittwater": Art By Sea
(about: Art by Sea celebrates our natural environment with sustainable art by locals). Take a stroll along the pathway from Bayview to Church Point and cast your gaze further afield.
Visit: https://www.instagram.com/artbyseaau - more soon!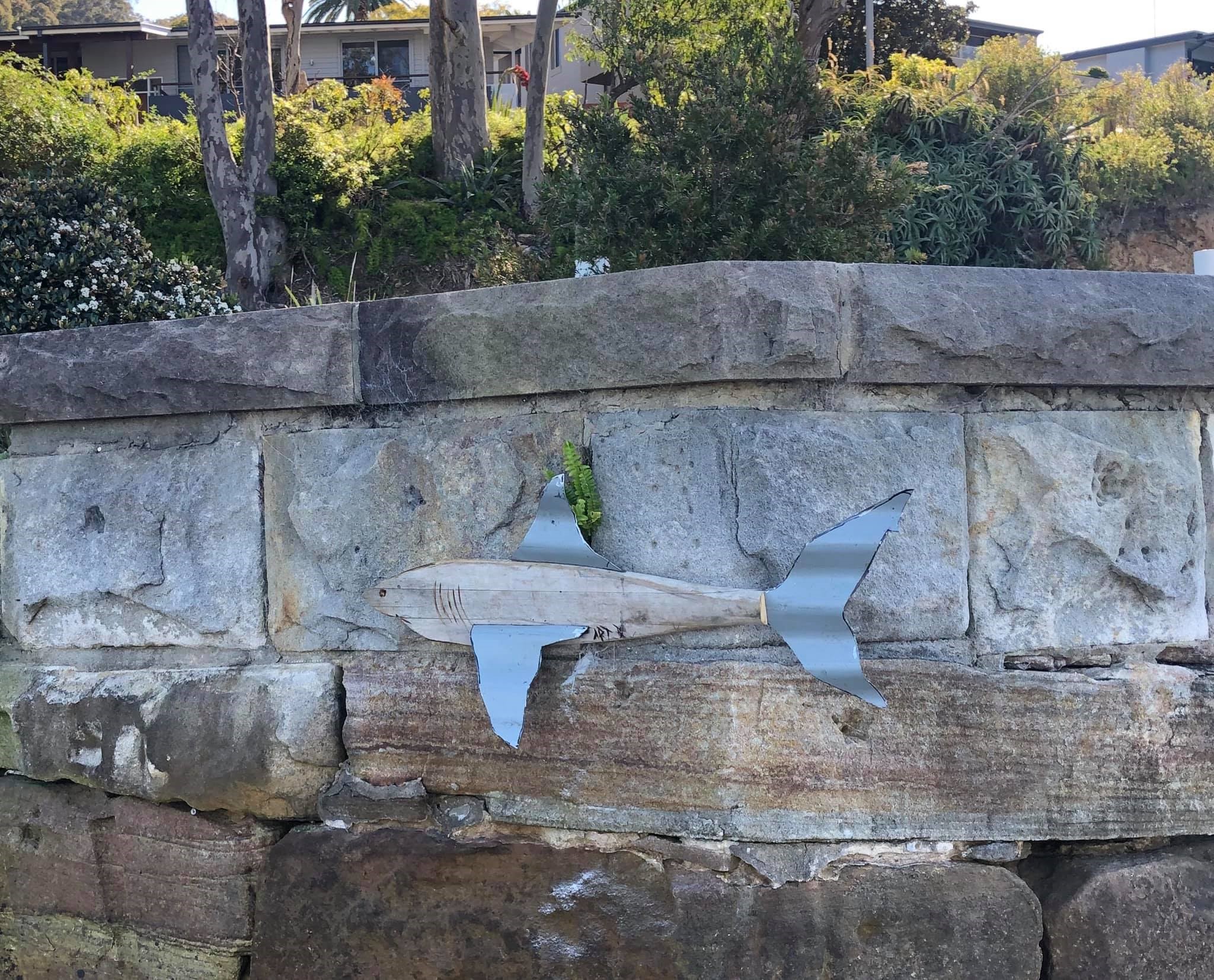 Students To Help Shape Future Of Education
NSW public school students have a unique opportunity to have their say on the future of education with the formation of the Minister's Student Council.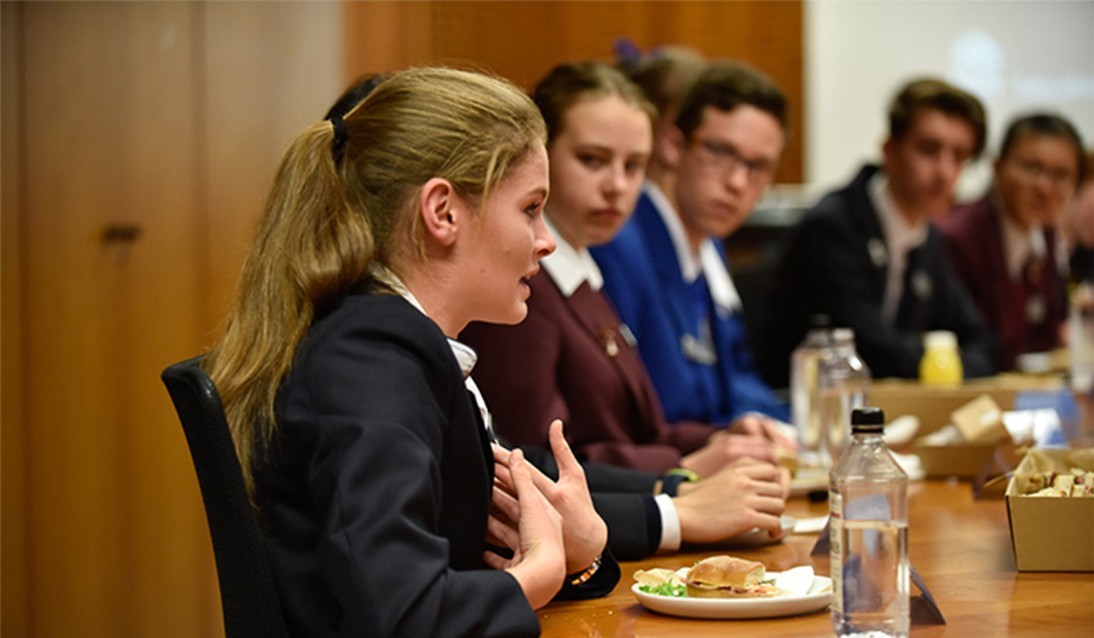 The Minister's Student Council will give NSW public school students a seat at the table alongside department and NSW Government decision makers.
The Minister for Education and Early Childhood Learning, Sarah Mitchell, last month announced the formation of the student council to give students a direct influence on education and school policy.
The student council will be the peak forum for interaction between NSW public school students, the Department of Education and the NSW Government.
The council will be created from the ground up by students.
The first student involvement in the council will be a steering committee tasked with designing the council, its elections and governance, and how it will engage students from all backgrounds right across the state.
The first Minister's Student Council will begin in 2021.
A new online
Student voices hub
was also launched last month, giving all NSW students a platform to share their views and creativity with the wider community.
Opportunity: Students Encouraged To Apply For Award In Fisheries Conservation Research
Research students are being encouraged to apply for a NSW Department of Primary Industries (NSWDPI) award which recognises excellent research of high value to the management of fisheries resources and aquatic habitats in NSW.
Dr Natalie Moltschaniwskyj, DPI Director of Fisheries Research said the John Holliday award is a fantastic tribute to one of the pioneers of fisheries conservation in NSW, supporting fisheries scientists of the future.
"The John Holliday Student Conservation Award is named in honour of the late Dr John Holliday, a former Senior Conservation Manager who dedicated 26 years to aquaculture and fish conservation issues for DPI," Dr Moltschaniwskyj said.
"The John Holliday Student Conservation Award is offered by DPI to encourage research students to share their research findings on a range of topics that could be beneficial to the management of fisheries in NSW.
"Dr Holliday made a huge contribution to the work undertaken here and successfully pioneered the Department's involvement in aquaculture and fish conservation issues, and I encourage students to submit their applications and be recognised for their own research work," Dr Moltschaniwskyj said.
The 2020 award is open to all research students who are enrolled at an Australian university and are undertaking fisheries-orientated research work in NSW.
The winning entrant will receive $3,000 cash and a Certificate of Achievement.
Entrants are judged by a panel, including the DPI's Director Fisheries Research, Director Aquatic Environment and a representative from a NSW conservation group.
To enter, students will need to submit an electronic copy of a concise report summarising their research to date, and which is relevant to one of the following DPI's current priority programs: Promote the sustainable growth of commercial and recreational fishing and aquaculture; Protect and enhance NSW aquatic resources and environment.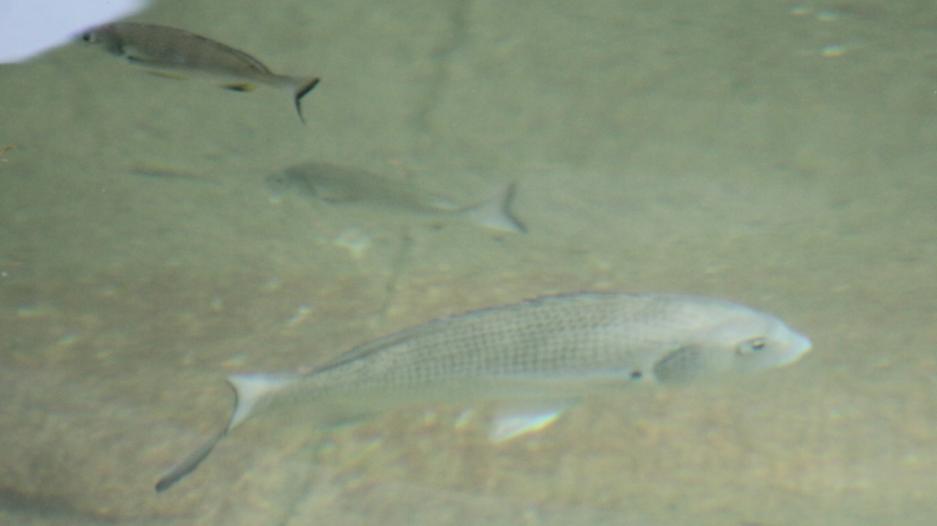 Construction Begins On World's Longest Wild Dog Fence: NSW
New South Wales landholders will be protected by a $37.5 million fence fortress which runs along the Queensland and South Australia borders, as construction commenced this week on the mammoth 742km extension of the NSW Border Wild Dog Fence.
Deputy Premier John Barilaro and Minister for Agriculture and Western NSW Adam Marshall turned the first sod on the project near Hungerford on Monday, as the NSW Government delivered on a key election commitment in support of the state's far west.
"It is fantastic to see shovels in the ground for the construction of the dog fence, which is another key election commitment of the NSW Government being delivered," Mr Barilaro said.
"The wild dog fence runs along the NSW and Queensland/South Australian borders and is critically important to landholders and local communities in Western NSW and around the state.
"Once the extension is complete the NSW Border Wild Dog Fence will have more than doubled in length to 1325kms, which will be the longest in the world and a titanic tool in the fight against pests and predators.
"I was in Broken Hill before the last state election to announce this project and it was great to be in Hungerford to see stage one of construction underway."
Mr Marshall said the fence played a vital role in mitigating the impacts of wild dogs and was critically important to Western NSW and the entire state.
"Wild dogs are a plague on primary producers and their local communities, causing more than $22 million in damages and lost production in NSW every year," Mr Marshall said.
"NSW continues to be on the right side of history, building the right kind of barrier along state borders which once complete will run the equivalent length of Sydney to Bourke and back again, to keep wild dogs off farming properties.
"Not only that, it will help to stimulate local and regional economies that have been devastated by the impacts of the drought and COVID-19, with around 85 jobs expected to be created through direct, supply chain and flow on benefits.
"Even better is that stage one construction will be done with materials that have been sourced from Bourke, stimulating the local and regional economy."
The project has been heralded as a game-changer for landholders in the state's far west, who say wild dogs are the biggest issue, bigger than any drought.
"You can't underestimate the impact and devastation they are causing," Hungerford landholder Kylie Baty said.
"We are doing all we can to manage wild dogs and while the current dog fence does a great job, this extension will be a game-changer. We are grateful to the NSW Government for delivering this project and it is wonderful to see construction commence."
The first stage of construction for the project is a 15km priority pilot site at Hungerford, with the rest of the build to follow on a staged basis.
The NSW Government will soon call tenders for the main construction and earthworks for the project and encourages local businesses and contractors to apply.
To register your interest in being notified when tender and employment opportunities are open, contact the project team via 02 5852 1215 or
wilddogfence@scs.nsw.gov.au
Commissioner Welcomes Latest Victim Of Crime Report
Thursday, 17 September 2020
NSW Police Commissioner, Michael Fuller APM has welcomed the 2019 victim of crime survey, released by the Australian Bureau of Statistics (ABS) yesterday.
The figures highlight that the self-reporting victims of crime in two major crime categories has declined by more than 60% between 1993 and 2019:
Motor vehicle theft – down 68% (or 26,422 victims) in NSW compared to a 48% decrease nationally.
Break and enter – down 69% (or 75,881 victims) in NSW compared to a 55% decrease nationally.
Commissioner Mick Fuller said a focus on investigations into car rebirthing rings has been effective in dismantling vehicle theft syndicates.
"In ten-years to 2019, we saw motor vehicle theft in NSW decrease by 35% compared to a 6% increase nationally. This is outstanding when you consider past rates of motor vehicle theft in NSW and increases in our population in that time," Commissioner Fuller said.
"We have expanded our forensic investigations for volume crime, particularly motor vehicle theft and break and enter offences. This has resulted in increased identification and prosecution of offenders."
Between 2010 to 2019, victims of break and enter offences decreased in NSW by 42% in NSW, which is more than double the national trend of 20%.
"We have focussed our attentions on conducting proactive and intelligence-led patrols around residential and business premises to identify and target recidivist offenders and it is working," he said.
NSW is now lower than Victoria and Queensland in the number of self-reporting victims of motor vehicle theft and break and enter offences, despite a coinciding increase in population and development.
Self-reporting by victims of sexual assault has increased in NSW from 63 to 136 victims per 100,000 persons between 1993-2019, which is attributed to a greater confidence by victims to come forward to report to police about violent and sexual assault crimes. This compares favourably with the national rate which increased from 69 to 106 victims per 100,000 persons.
"I am encouraged by this data, which is testament that our policing strategies are effective, with the most significant measure being better outcome for victims," Commissioner Fuller said.
Reviewing The Quantum Material 'Engine Room'
An Australian collaboration has reviewed the fundamental theories underpinning the quantum anomalous Hall effect (QAHE).
QAHE is one of the most fascinating and important recent discoveries in condensed-matter physics.
It is key to the function of emerging 'quantum' materials, which offer potential for ultra-low energy electronics.
QAHE causes the flow of zero-resistance electrical current along the edges of a material.
QAHE IN TOPOLOGICAL MATERIALS: KEY TO LOW-ENERGY ELECTRONICS
Topological insulators, recognised by the Nobel Prize in Physics in 2016, are based on a quantum effect known as the quantum anomalous Hall effect (QAHE).
"Topological insulators conduct electricity only along their edges, where one-way 'edge paths' conducts electrons without the scattering that causes dissipation and heat in conventional materials," explains lead author Muhammad Nadeem.
QAHE was first proposed by 2016 Nobel-recipient Prof Duncan Haldane (Manchester) in the 1980s, but it subsequently proved challenging to realise QAHE in real materials. Magnetic-doped topological insulators and spin-gapless semiconductors are the two best candidates for QAHE.
It's an area of great interest for technologists," explains Xiaolin Wang. "They are interested in using this significant reduction in resistance to significantly reduce the power consumption in electronic devices."
"We hope this study will shed light on the fundamental theoretical perspectives of quantum anomalous Hall materials," says co-author Prof Michael Fuhrer (Monash University), who is Director of FLEET.
THE STUDY
The collaborative, theoretical study concentrates on these two mechanisms:
large spin-orbit coupling (interaction between electrons' movement and their spin)
strong intrinsic magnetisation (ferromagnetism)
The study was supported by the Australian Research Council (Centres of Excellence and Future Fellowship projects).
Muhammad Nadeem, Alex R. Hamilton, Michael S. Fuhrer, Xiaolin Wang.
Quantum Anomalous Hall Effect in Magnetic Doped Topological Insulators and Ferromagnetic Spin‐Gapless Semiconductors—A Perspective Review.
Small, 2020 DOI:
10.1002/smll.201904322
A New Discovery In Regenerative Medicine
An international collaboration involving Monash University and Duke-NUS researchers have made an unexpected world-first stem cell discovery that may lead to new treatments for placenta complications during pregnancy.
While it is widely known that adult skin cells can be reprogrammed into cells similar to human embryonic stem cells that can then be used to develop tissue from human organs -- known as induced pluripotent stem cells (iPSCs) -- the same process could not create placenta tissue.
iPSCs opened up the potential for personalised cell therapies and new opportunities for regenerative medicine, safe drug testing and toxicity assessments, however little was known about exactly how they were made.
An international team led by ARC Future Fellow Professor Jose Polo from Monash University's Biomedicine Discovery Institute and the Australian Research Medicine Institute, together with Assistant Professor Owen Rackham from Duke-NUS in Singapore, examined the molecular changes the adult skin cells went through to become iPSCs. It was during the study of this process that they discovered a new way to create induced trophoblast stem cells (iTSCs) that can be used to make placenta cells.
This exciting discovery, also involving the expertise of three first authors, Dr. Xiaodong Liu, Dr. John Ouyang and Dr. Fernando Rossello, will enable further research into new treatments for placenta complications and the measurement of drug toxicity to placenta cells, which has implications during pregnancy.
"This is really important because iPSCs cannot give rise to placenta, thus all the advances in disease modelling and cell therapy that iPSCs have brought about did not translate to the placenta," Professor Polo said.
"When I started my PhD five years ago our goal was to understand the nuts and bolts of how iPSCs are made, however along the way we also discovered how to make iTSCs," said Dr Liu.
"This discovery will provide the capacity to model human placenta in vitro and enable a pathway to future cell therapies," commented Dr Ouyang.
"This study demonstrates how by successfully combining both cutting edge experimental and computational tools, basic science leads to unexpected discoveries that can be transformative," Professor Rackham said.
Professors Polo and Rackham said many other groups from Australian and international universities contributed to the study over the years, making it a truly international endeavour.
Liu, X., Ouyang, J.F., Rossello, F.J. et al.
Reprogramming roadmap reveals route to human induced trophoblast stem cells
. Nature, 2020 DOI:
10.1038/s41586-020-2734-6
Greater Sydney Animal Lovers Called On To Join Campaign
GREATER Sydney animal lovers are being called on to join a new campaign on factoring their furry friends into their emergency management plans.
Greater Sydney Local Land Services officer Linda Dedovic said the Animal Ready Community Working group was looking for people who owned one or more companion animal and/or horses or other larger animals to share their stories via video.
"We want real life examples from real life people on their experiences caring for their beloved animals in times of an emergency," she said.
"If the horror bushfire season we just had tells us anything, it's that emergencies escalate quickly and can cause huge levels of stress.
"Taking steps to be better prepared before a fire or flood is on your doorstep is the best way to keep you and your animals safe."
Ms Dedovic said the videos would be used to encourage, inspire and motivate the general community around being prepared to secure the safety of themselves and their animals in the event of crisis.
"We are looking for a range of people from a cross section of our community, the young, elderly, cultural and linguistically diverse, those living with a disability and so on," she said.
She said successful applicants would have their stories featured on various social media channels and web pages.
"Applications close on 30 September, I encourage people to visit our website and complete the EOI form to register their interest, it's an important cause," she said.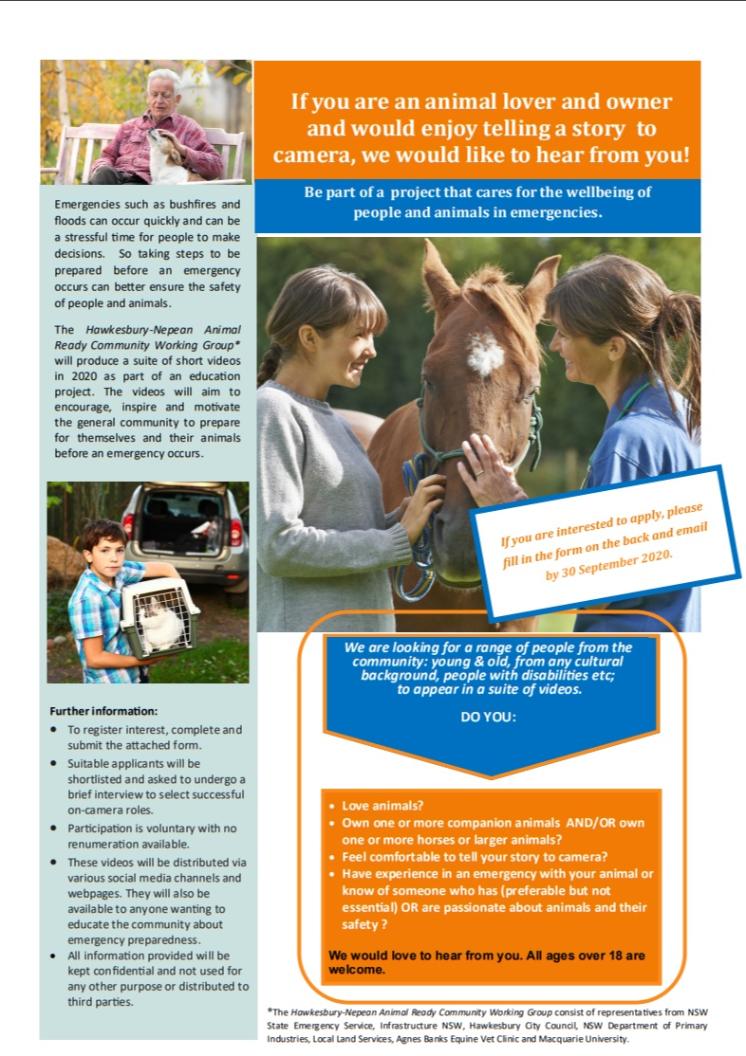 Disclaimer: These articles are not intended to provide medical advice, diagnosis or treatment. Views expressed here do not necessarily reflect those of Pittwater Online News or its staff.