Inbox and Environment News: Issue 465
September 6 - 12, 2020: Issue 465
Venom From W.A. Honeybees Found To Kill Aggressive Breast Cancer Cells
Using the venom from 312 honeybees and bumblebees in Perth Western Australia, Ireland and England, Dr Ciara Duffy from the Harry Perkins Institute of Medical Research and The University of Western Australia, tested the effect of the venom on the clinical subtypes of breast cancer, including triple-negative breast cancer, which has limited treatment options.
Results published in the journal npj Precision Oncology revealed that honeybee venom rapidly destroyed triple-negative breast cancer and HER2-enriched breast cancer cells.
Dr Duffy said the aim of the research was to investigate the anti-cancer properties of honeybee venom, and a component compound, melittin, on different types of breast cancer cells.
"No-one had previously compared the effects of honeybee venom or melittin across all of the different subtypes of breast cancer and normal cells.
"We tested honeybee venom on normal breast cells, and cells from the clinical subtypes of breast cancer: hormone receptor positive, HER2-enriched, and triple-negative breast cancer.
"We tested a very small, positively charged peptide in honeybee venom called melittin, which we could reproduce synthetically, and found that the synthetic product mirrored the majority of the anti-cancer effects of honeybee venom," Dr Duffy said.
"We found both honeybee venom and melittin significantly, selectively and rapidly reduced the viability of triple-negative breast cancer and HER2-enriched breast cancer cells.
"The venom was extremely potent," Dr Duffy said.
A specific concentration of honeybee venom can induce 100% cancer cell death, while having minimal effects on normal cells.
"We found that melittin can completely destroy cancer cell membranes within 60 minutes."
Melittin in honeybee venom also had another remarkable effect; within 20 minutes, melittin was able to substantially reduce the chemical messages of cancer cells that are essential to cancer cell growth and cell division.
"We looked at how honeybee venom and melittin affect the cancer signalling pathways, the chemical messages that are fundamental for cancer cell growth and reproduction, and we found that very quickly these signalling pathways were shut down.
"Melittin modulated the signalling in breast cancer cells by suppressing the activation of the receptor that is commonly overexpressed in triple-negative breast cancer, the epidermal growth factor receptor, and it suppressed the activation of HER2 which is over-expressed in HER2-enriched breast cancer," she said.
Western Australia's Chief Scientist Professor Peter Klinken said "This is an incredibly exciting observation that melittin, a major component of honeybee venom, can suppress the growth of deadly breast cancer cells, particularly triple-negative breast cancer.
"Significantly, this study demonstrates how melittin interferes with signalling pathways within breast cancer cells to reduce cell replication. It provides another wonderful example of where compounds in nature can be used to treat human diseases," he said.
Dr Duffy also tested to see if melittin could be used with existing chemotherapy drugs as it forms pores, or holes, in breast cancer cell membranes, potentially enabling the entry of other treatments into the cancer cell to enhance cell death.
"We found that melittin can be used with small molecules or chemotherapies, such as docetaxel, to treat highly-aggressive types of breast cancer. The combination of melittin and docetaxel was extremely efficient in reducing tumour growth in mice."
Dr Duffy's research was conducted as part of her PhD undertaken at Perth's Harry Perkins Institute of Medical Research at the Cancer Epigenetics laboratory overseen by A/Prof. Pilar Blancafort. "I began with collecting Perth honeybee venom. Perth bees are some of the healthiest in the world.
"The bees were put to sleep with carbon dioxide and kept on ice before the venom barb was pulled out from the abdomen of the bee and the venom extracted by careful dissection," she said.
While there are 20,000 species of bees, Dr Duffy wanted to compare the effects of Perth honeybee venom to other honeybee populations in Ireland and England, as well as to the venom of bumblebees.
"I found that the European honeybee in Australia, Ireland and England produced almost identical effects in breast cancer compared to normal cells. However, bumblebee venom was unable to induce cell death even at very high concentrations.
One of the first reports of the effects of bee venom was published in Nature in 1950, where the venom reduced the growth of tumours in plants. However, Dr Duffy said it was only in the past two decades that interest grew substantially into the effects of honeybee venom on different cancers.
In the future, studies will be required to formally assess the optimum method of delivery of melittin, as well as toxicities and maximum tolerated doses.
Ciara Duffy, Anabel Sorolla, Edina Wang, Emily Golden, Eleanor Woodward, Kathleen Davern, Diwei Ho, Elizabeth Johnstone, Kevin Pfleger, Andrew Redfern, K. Swaminathan Iyer, Boris Baer, Pilar Blancafort.
Honeybee venom and melittin suppress growth factor receptor activation in HER2-enriched and triple-negative breast cancer.
npj Precision Oncology, 2020; 4 (1) DOI:
10.1038/s41698-020-00129-0
Pandemic Accelerated Remote Work; A Trend Likely To Remain
As with the previous pandemics and other major events, such as the Great Depression and World War II, the coronavirus pandemic will profoundly change workplaces and the nature of work itself.
In fact, it already has, according to a new article published by an international panel of management experts, including Michael Wilmot, a new assistant professor in the Sam M. Walton College of Business. Many of these changes, especially the massive shift toward remote work -- what most people refer to as "working from home" -- are probably here to stay.
"We know that previous major world events had a profound impact on workplaces and the kind of work people do," Wilmot said. "In fact, these events led to the demise of some markets and businesses and the creation of others. This pandemic is no different. It will change work in fundamental ways, and this will challenge people to learn to work in ways dramatically different than previous generations."
Wilmot, who studies the role of personality at work, was one of several researchers who contributed to "COVID-19 and the Workplace: Implications, Issues, and Insights for Future Research and Action," published in the August issue of American Psychologist. As the title suggests, the article emerged as an overview of previous research related to work and workplaces, studies that apply in the context of a pandemic. Lead authors -- Kevin Kniffin at Cornell University, Jayanth Narayanan at the National University of Singapore, and Frederik Anseel at the University of New South Wales in Australia -- describe the article as a generative overview, a framework for identifying work and workplace issues for producing future research.
The authors and contributors cited several previous studies pertinent to the context of the pandemic, especially those related to remote work, which communications technologies and faster internet connectivity have facilitated over the past several years. In this sense, COVID-19 merely accelerated an already growing trend. The authors pointed to a survey of 229 human resources departments showing that roughly half of the companies had more than 80% of their employees working from home during early stages of the pandemic. The companies expect substantial long-term increases for remote work after the pandemic.
The above trend, suddenly mandatory for almost all individuals who do their work from an internet-connected computer, creates or complicates a host of issues, including "presentism" -- people working at home when ill -- and the inability of some people to set boundaries between work and home.
As one who studies the role of personality at work, Wilmot contributed insights pertaining to disparate impacts on employees with regard to certain individual differences and personality traits. For example, how will these issues affect extroverts versus introverts?
The authors identified several other issues, including:
A loss of social connectedness and loneliness for many employees, which can negatively affect performance and commitment to organisational goals.
Increased risk among employees for substance abuse and addiction.
Related to above issues, companies might need to create or augment employee assistance programs and hire staff trained to recognize mental health issues.
The possibility that virtual work arrangements will foster more participatory relationships, given that physical cues of dominance are less salient in virtual environments.
The need for human resource departments to develop new performance management and appraisal systems for remote-working populations.
The expectation that some companies will institute new modes of surveillance due to perceived lack of control, now that employees are "out of sight."
"Considering all these issues and more, I think it's important to examine how workers will adapt," Wilmot said. "I'd like to think some of the insights we provide will make positive contributions in the face of these changes."
Kevin M. Kniffin, Jayanth Narayanan, Frederik Anseel, John Antonakis, Susan P. Ashford, Arnold B. Bakker, Peter Bamberger, Hari Bapuji, Devasheesh P. Bhave, Virginia K. Choi, Stephanie J. Creary, Evangelia Demerouti, Francis J. Flynn, Michele J. Gelfand, Lindred L. Greer, Gary Johns, Selin Kesebir, Peter G. Klein, Sun Young Lee, Hakan Ozcelik, Jennifer Louise Petriglieri, Nancy P. Rothbard, Cort W. Rudolph, Jason D. Shaw, Nina Sirola, Connie R. Wanberg, Ashley Whillans, Michael P. Wilmot, Mark van Vugt.
COVID-19 and the workplace: Implications, issues, and insights for future research and action.
American Psychologist, 2020; DOI:
10.1037/amp0000716
Biodiversity: In A Mite-Y Bit Of Trouble
Mite extinctions are occurring at least 1,000 times the 'natural' rate -- a finding a University of Queensland researcher says is another warning that global biodiversity is in deep trouble.
The 1.25 million mite species around the planet occupy an enormous variety of terrestrial and freshwater ecosystems, from the equator, to polar regions and high altitude areas.
In the first global study on mite biodiversity, UQ's Dr Greg Sullivan and colleague Dr Sebahat K. Ozman-Sullivan compiled data that showed the ongoing extinction of an alarming number of species.
"Mites are critical to ecosystems all over the planet -- some provide essential ecosystem services such as the incorporation of organic matter into the soil," Dr Sullivan said.
"These services underpin the survival of innumerable species, and act as a proxy for environmental health.
"However, the humble mite is in trouble, as the majority of mite species are assumed to be in the tropical rainforests, where 50 per cent have been destroyed or severely degraded," he said.
"And based on estimates of overall biodiversity loss, around 15 per cent of mite species were likely to have become extinct by 2000.
"Losses are currently expected to increase by between 0.6 per cent and six per cent by 2060."
The researchers said humans are responsible for the erosion of mite diversity.
"Habitat destruction and degradation continue on an enormous scale, with increasing global population and resource consumption the overarching drivers of extinction," Dr Sullivan said.
"The maintenance of mite biodiversity is highly dependent on the maintenance of plant diversity, habitat complexity and insect diversity.
"This means we urgently need to minimise the rate of destruction and degradation of habitat, especially in subtropical and tropical regions, and protect representative natural areas, especially the global biodiversity hotspots, like the Forests of East Australia biodiversity hotspot."
In addition, he said climate change was likely worsening the effects of the other drivers at an increasing rate.
"We need a rapid global implementation of technologies that decrease greenhouse gas emissions and increase carbon sequestration, including the widespread regeneration of degraded forests with local species.
"This, coupled with an effectively executed international climate agreement, will play a critical role in determining the fate of a substantial proportion of the remaining global biodiversity -- including the small, but mighty, mite."
Gregory T. Sullivan, Sebahat K. Ozman‐Sullivan.
Alarming evidence of widespread mite extinctions in the shadows of plant, insect and vertebrate extinctions
. Austral Ecology, 2020 DOI:
10.1111/aec.12932
Heavy Electronic Media Use In Late Childhood Linked To Lower Academic Performance
A new study of 8- to 11-year olds reveals an association between heavy television use and poorer reading performance, as well as between heavy computer use and poorer numeracy -- the ability to work with numbers. Lisa Mundy of the Murdoch Children's Research Institute in Melbourne, Australia, and colleagues present these findings in the open-access journal PLOS ONE on September 2, 2020.
Previous studies of children and adolescents have found links between use of electronic media -- such as television, computers, and videogames -- and obesity, poor sleep, and other physical health risks. Electronic media use is also associated with better access to information, tech skills, and social connection. However, comparatively less is known about links with academic performance.
To help clarify these links, Mundy and colleagues studied 1,239 8- to 9-year olds in Melbourne, Australia. They used a national achievement test data to measure the children's academic performance at baseline and again after two years. They also asked the children's parents to report on their kids' use of electronic media.
The researchers found that watching two or more hours of television per day at the age of 8 or 9 was associated with lower reading performance compared to peers two years later; the difference was equivalent to losing four months of learning. Using a computer for more than one hour per day was linked to a similar degree of lost numeracy. The analysis showed no links between use of videogames and academic performance.
By accounting for baseline academic performance and potentially influencing factors such as mental health difficulties and body mass index (BMI) and controlling for prior media use, the researchers were able to pinpoint cumulative television and computer use, as well as short-term use, as associated with poorer academic performance.
These findings could help parents, teachers, and clinicians refine plans and recommendations for electronic media use in late childhood. Future research could build on these results by examining continued associations in later secondary school.
The authors add: "The debate about the effects of modern media on children's learning has never been more important given the effects of today's pandemic on children's use of time. This is the first large, longitudinal study of electronic media use and learning in primary school children, and results showed heavier users of television and computers had significant declines in reading and numeracy two years later compared with light users."
Lisa K. Mundy, Louise Canterford, Monsurul Hoq, Timothy Olds, Margarita Moreno-Betancur, Susan Sawyer, Silja Kosola, George C. Patton.
Electronic media use and academic performance in late childhood: A longitudinal study.
PLOS ONE, 2020; 15 (9): e0237908 DOI:
10.1371/journal.pone.0237908
These Lifestyle Choices Can Reduce The Risk Of Chronic Kidney Disease
Active lifestyle choices such as eating vegetables, exercising and quitting smoking can reduce the risk of chronic kidney disease, a new study led by researchers at Karolinska Institutet in Sweden and Griffith University in Australia, reports. The study is published in The Journal of the American Society of Nephrology.
About 10 percent of the world population suffers from some kind of chronic kidney disease. In 2017, more than 1.2 million people were estimated to have died as a direct result of their kidney disease and another 1.4 million of the cardiovascular complications caused by reduced kidney function.
Despite these alarming figures, there is no evidence-based guidance on what lifestyle changes can help to prevent kidney disease from occurring. Current advice to patients is based on how to prevent other diseases, such as hypertension and cardiovascular disease, which are considered important causes of kidney damage.
The researchers have conducted a systematic review and meta-analysis of more than 100 published research papers to investigate which lifestyle changes can lower the risk of kidney disease.
The study included more than 2.5 million healthy people from 16 countries. Of particular interest to the researchers were the effects of diet, exercise, tobacco smoking and alcohol on the risk of developing kidney problems.
"We discovered that lifestyle plays a big role and identified a number of recommendations that can be conveyed to healthy people wanting to reduce their risk of developing chronic kidney disease," says Dr Jaimon Kelly, a postdoctoral research fellow at Griffith University.
The advice includes a more vegetable-rich diet, a higher potassium intake, more exercise, less alcohol consumption, less salt consumption and quitting smoking. Adherence to these recommendations could reduce the risk of chronic kidney disease by between 14 and 22 percent.
"In the absence of randomised intervention studies in the field, this study is the best evidence we have to date on what lifestyle choices can help for primary prevention of kidney disease," says Juan Jesus Carrero, professor of epidemiology at the Department of Medical Epidemiology and Biostatistics, Karolinska Institutet. "The results can be used in the development of public health recommendations and in discussions with patients on how to lower their risk of kidney disease."
The researchers stress that the advice applies to healthy people at risk of developing kidney problems, and that people who are already suffering from kidney disease are to follow other lifestyle recommendations to avoid unnecessary strain on their kidneys.
The study was financed by several parties, including the Swedish Research Council and the European Renal Association-European Dialysis and Transplantation Association (ERA-EDTA).
Jaimon T. Kelly, Guobin Su, La Zhang, Xindong Qin, Skye Marshall, Ailema González-Ortiz, Catherine M. Clase, Katrina L. Campbell, Hong Xu, Juan-Jesus Carrero.
Modifiable Lifestyle Factors for Primary Prevention of CKD: A Systematic Review and Meta-Analysis.
Journal of the American Society of Nephrology, 2020; ASN.2020030384 DOI:
10.1681/ASN.2020030384
Disclaimer: These articles are not intended to provide medical advice, diagnosis or treatment. Views expressed here do not necessarily reflect those of Pittwater Online News or its staff.
"Great White Sighting In Pittwater": Art By Sea
(about: Art by Sea celebrates our natural environment with sustainable art by locals). Take a stroll along the pathway from Bayview to Church Point and cast your gaze further afield.
Visit: https://www.instagram.com/artbyseaau - more soon!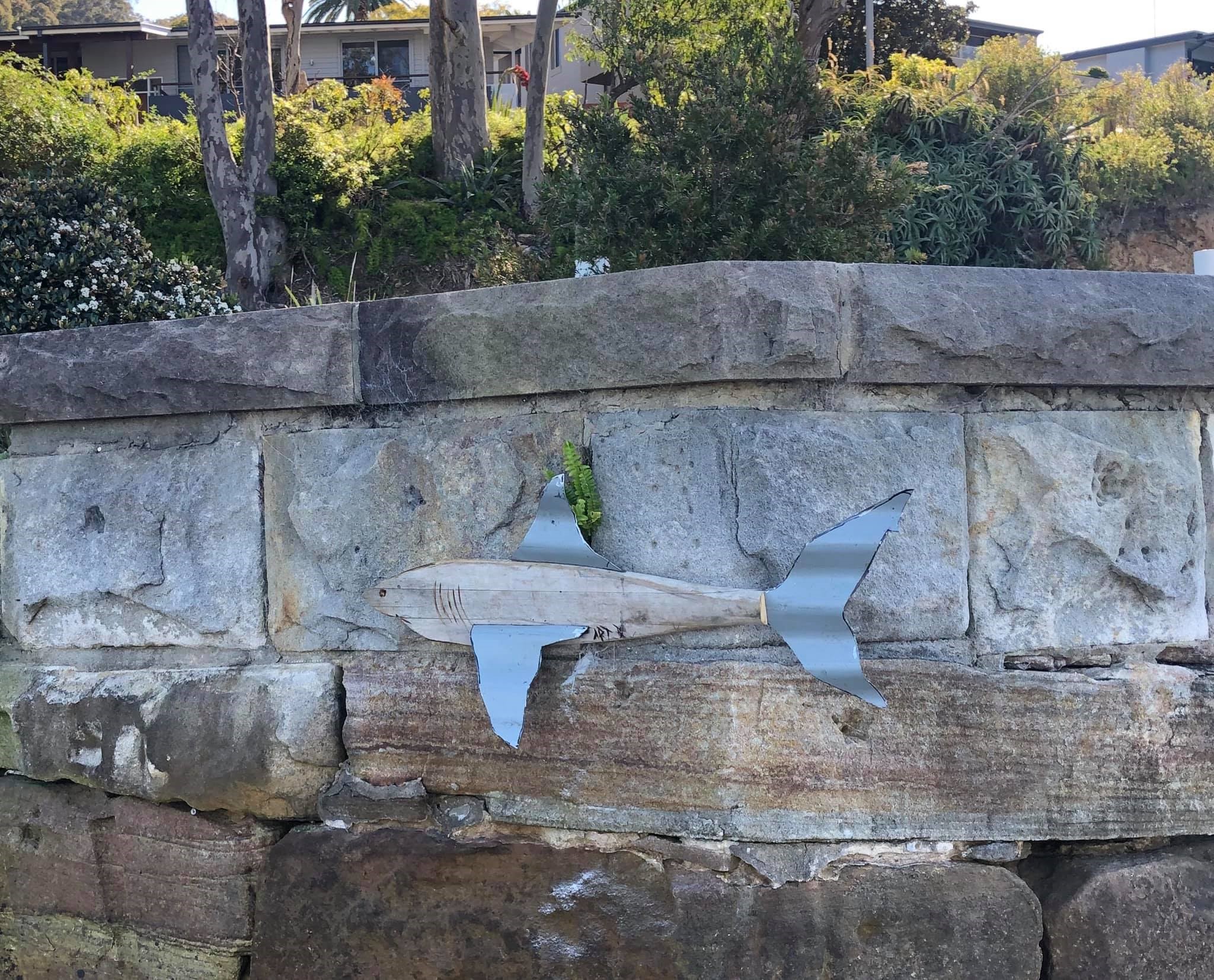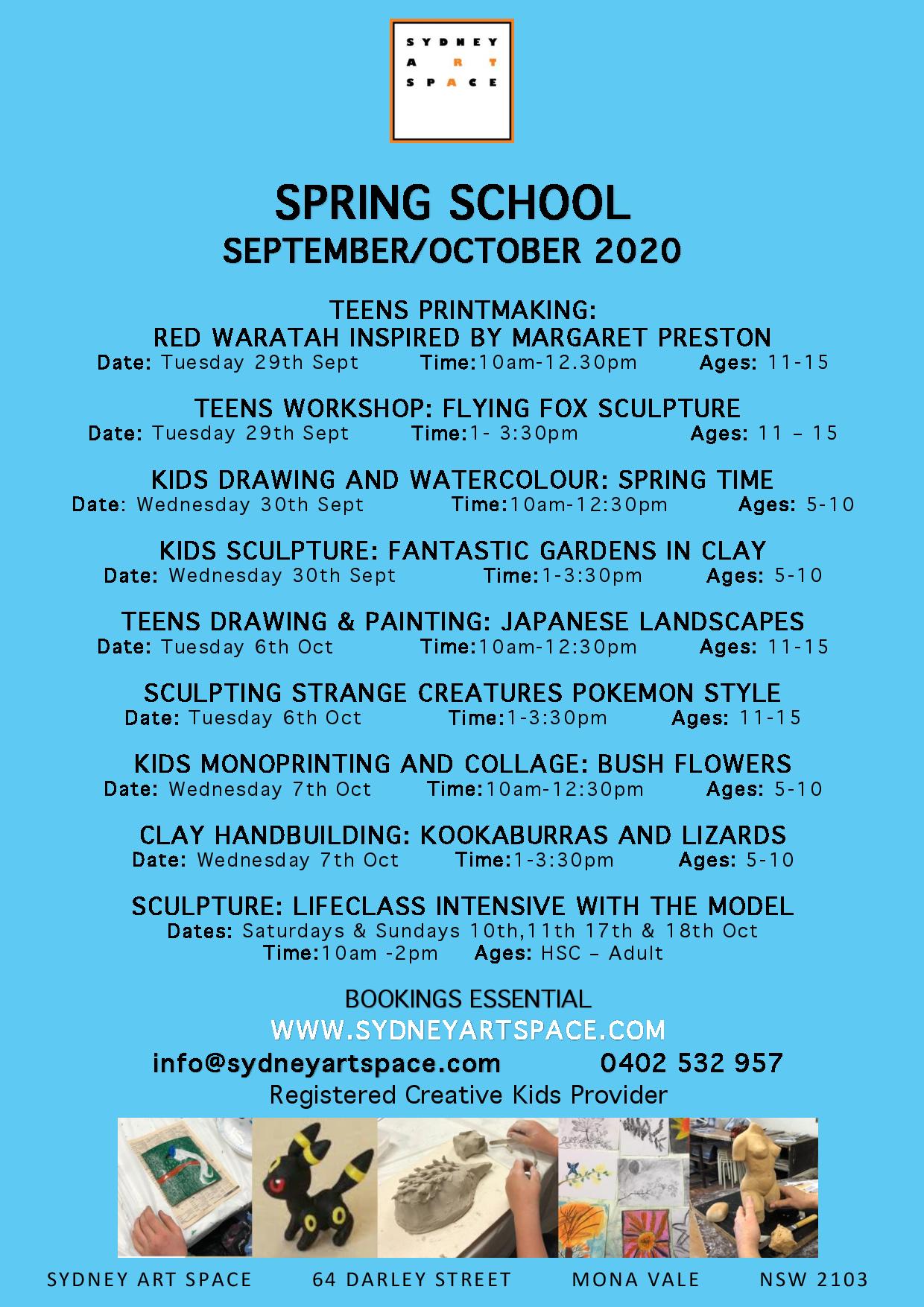 TAFE NSW LAUNCHES FIRST VIRTUAL OPEN DAY
September 3, 2020
As the HSC approaches, school leavers across the state are getting ready to take a break from the books to log-on to the inaugural TAFE NSW Virtual Open Day.
The first of its kind, the virtual event will combat social distancing barriers to ensure that prospective students don't miss out on the opportunity to meet TAFE NSW teachers and explore the state-of-the-art facilities on 9 and 10 September.
TAFE NSW Regional General Manager Vicky Mazzeo said that school leavers, and their parents and guardians, will have unprecedented access to teachers from 60 course areas that are available for study across the state.
"The innovative virtual format of this event means that anyone who is considering their career options doesn't need to travel to explore absolutely every opportunity available to them at TAFE NSW.
"COVID-19 has undoubtedly presented challenges for the Class of 2020 and I want to reassure school leavers that the pandemic isn't an obstacle to getting the skills they need to pursue the career of their dreams.
"TAFE NSW is leading the vocational education sector by ensuring that all students continue to have access to training and information in a COVID-safe environment."
Visitors to the event can connect one-on-one with teachers, take 360 tours of facilities, observe practical demonstrations, and access student support service and scholarship information in a virtual exhibition hall.
Ms Mazzeo said that accountants, call centre operators, administration assistants, marketing specialists, and software programmers are forecasted to be in demand over the course of the next twelve months and now is the time to consider the qualifications required to pursue employment opportunities.
"TAFE NSW graduates are in high demand because of the quality of their education and ability to hit the ground running with the job-ready skills that employers are looking for," Ms Mazzeo said.
For further information and to register to attend the TAFE NSW Virtual Open Day visit tafensw.edu.au/open-day
Up To $1.5 Million Is Available For New Youth Opportunities Projects To Commence In 2021
The Youth Opportunities program provides one-off, time-limited grants between $10,000 and $50,000 to not-for-profit organisations and local councils for youth-led and youth-driven community projects that have a positive youth development focus.
Funded projects from previous rounds have focused on giving young people the opportunity to develop a range of skills, including life skills and healthy behaviours; leadership, communication and teamwork; event management and planning; and providing volunteering opportunities that link young people to further education and training.
Since the program was launched in 2012, Youth Opportunities has provided $11.8 million in funding to 247 projects across NSW.
Youth Opportunities grant applications
Organisations seeking project funding from the Youth Opportunities program
are to involve young people at every stage of the project – from identifying the need, through to design, project delivery and final review.
Projects which are genuinely youth-led and youth-driven
are those initiated by young people in response to what they have said they need
. We are seeking applications which address young people's identified needs in an innovative way and increase young people's connections to the community.
Organisations must speak with young people and involve them in developing the project proposal prior to submitting an application.
Applicants are advised to read the
Program Guidelines PDF
, 584.95 KB carefully before completing an application for funding.
These Guidelines and more are available to download HERE.
Applications are now OPEN
Applications must be completed and submitted via the SmartyGrants online system by 5:00pm on Monday, 28 September 2020
. The SmartyGrants online system automatically shuts off at 5:00pm on this day, Monday 28 September 2020. It does not allow for extensions to be granted.
Governor's Best Wishes For HSC Students
Year 12 students have received a special message of support from the Governor of NSW, Margaret Beazley.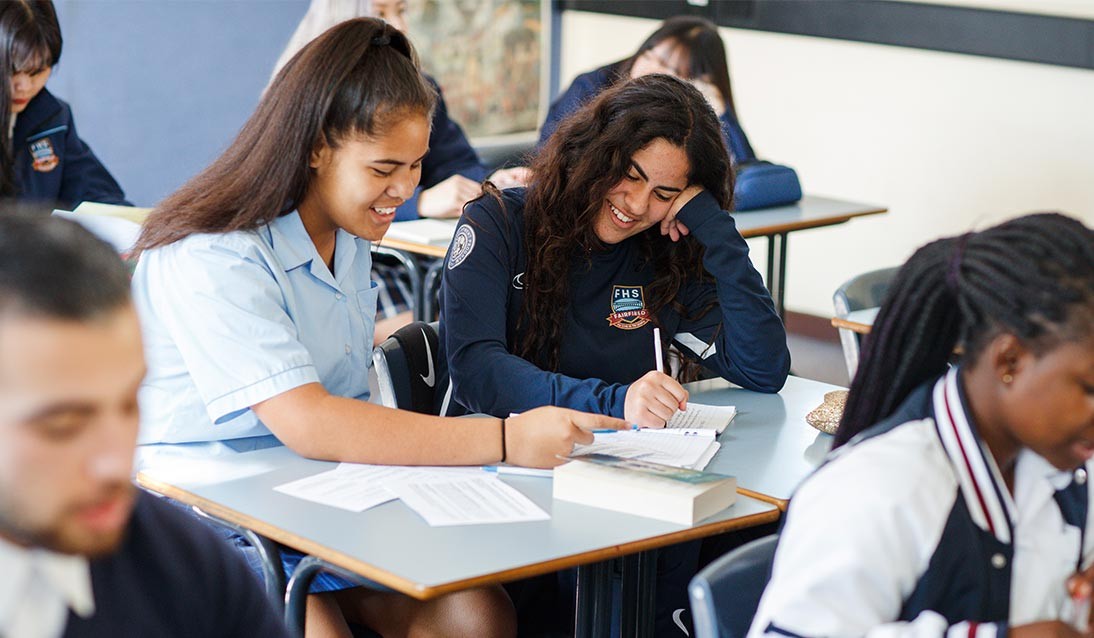 Year 12 students will start their written HSC exams on Tuesday 20 October with their first English paper.
I am sorry that I cannot write to you individually but I did want to make contact to wish you well as you come up to the final weeks of your school life, so I trust you will forgive this 'generic' message.
Year 12 is always a challenging year but what a year you have managed to navigate! Remote learning, uncertainty over exams, the cancellation of those events that were going to cap off your year - 2020 has been one of the most challenging presented to a high school graduating class for a long, long time. And yet, here you are coming to the last weeks of school having survived the craziness of it all.
You may be wondering who I am and why am I writing to you. My name is Margaret Beazley, and as the Governor of New South Wales one of my roles is to recognise the achievements of the people and communities of our State. What I want to say to you today is that I stand in admiration of you. You have shown resilience and grace, you have been caring towards each other. You have demonstrated your adaptability to extraordinary change.
One of the important goals of education is to prepare you for life's challenges. You have had more than your fair share of those this year and you have already passed with flying colours! With your Trial exams completed and your last days of school coming up, your HSC journey is drawing to a close. If your experience is anything like mine was, (in a different century I have to admit), the coming three weeks of study between the end of term and the first exam on 20 October will drag a little but then the exams will fly by in a flash.
None of this is to deny the stress and anxiety of this past year – not only the usual HSC stress but on top of that the anxiety caused by COVID-19. Look after yourself. Go for a run in the park, do some Zoom yoga, recite some poetry, or just do whatever it is that gives you that 'mindspace' that is so important at this time. In the coming weeks it will be a matter of one step at a time.
Congratulations for 'sticking with it' and thank you for the way you have responded to this difficult year. This coronavirus period will pass. The future is yours to shape and as I meet young people around New South Wales I know that in your hands, our community will be in good hands.
All the very best for the months ahead. On behalf of the people of New South Wales and personally, please know that we are very proud of you.
Her Excellency the Honourable Margaret Beazley AC QC
Governor of New South Wales
Students To Help Shape Future Of Education
NSW public school students have a unique opportunity to have their say on the future of education with the formation of the Minister's Student Council.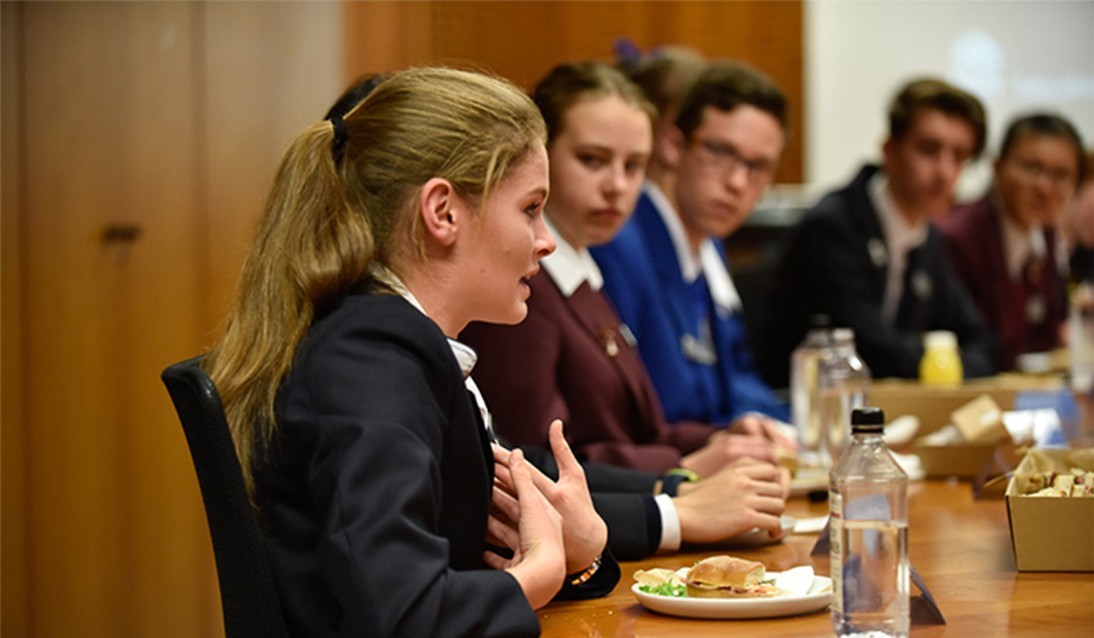 The Minister's Student Council will give NSW public school students a seat at the table alongside department and NSW Government decision makers.
The Minister for Education and Early Childhood Learning, Sarah Mitchell, last month announced the formation of the student council to give students a direct influence on education and school policy.
The student council will be the peak forum for interaction between NSW public school students, the Department of Education and the NSW Government.
The council will be created from the ground up by students.
The first student involvement in the council will be a steering committee tasked with designing the council, its elections and governance, and how it will engage students from all backgrounds right across the state.
The first Minister's Student Council will begin in 2021.
A new online
Student voices hub
was also launched last month, giving all NSW students a platform to share their views and creativity with the wider community.
Olympians Empower Mental Health With Wellbeing Week
Article by Australian Sailing Team
Olympic champions, Tokyo 2020 hopefuls and a global music star will help empower athletes' mental health this September, as the AOC released the official lineup of 12 athletes and experts for Wellbeing Week, presented by Allianz.
With daily live streamed shows from 7-11 September, Wellbeing Week will showcase how Australians can improve their mental health and wellbeing.
Different daily themes will spotlight the various ways you can improve your wellbeing: from Olympic champion Cate Campbell and surfer Owen Wright discussing the importance of mental health, to Rio 2016 silver medallist sailor Lisa Darmanin and musician and World Wildlife Fund Ocean Ambassador Cody Simpson sharing their mutual passion for environmental protection, Indigenous hurdler Kyle Vander-Kuyp, tennis champion Sam Stosur and Algerian-born runner Youcef Abdi revealing the importance of identity to their wellbeing and landscaper Charlie Albone discussing finding career contentment through unplanned pathways.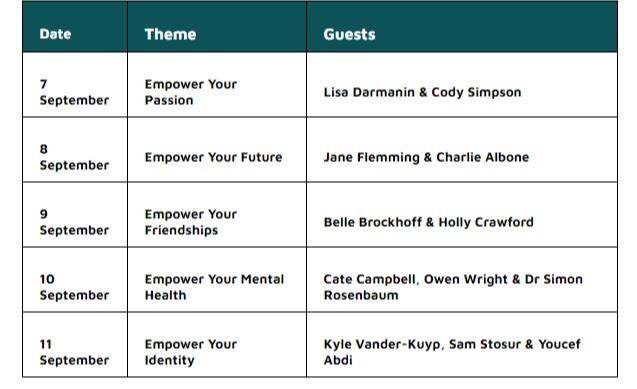 AOC CEO Matt Carroll embraced the initiative to support mental health and wellbeing.
"This is a crucial time to shine a spotlight on the importance of mental health," Mr Carroll said. "Like people right around the world, athletes are doing their best to adapt to the unprecedented challenges and disruption to daily life caused by this pandemic.
"Wellbeing Week will provide an opportunity for Olympians and experts to share their own journeys and passions away from sport to help inspire Australians to take steps to improve their own wellbeing."
"Thank you to Allianz for your support of Australian athletes and recognising the importance of taking care of mental health through initiatives like Wellbeing Week."
Olympic sprinter and member of the AOC Indigenous Advisory Committee Kyle Vander-Kuyp will share his story as part of the "Empower your Identity" themed day.
"My Identity is so important to me as it lays the foundation of who I am," Mr Vander-Kuyp said. "I draw strength in the knowledge that my ancestry goes back to over 50 000 years and I am excited to share this as a part of the AOC's 2020 Wellbeing Week.
"I have come to realise wellbeing comes in different ways and forms and I am excited to gain insights from fellow Olympians talk about the importance of empowering your identity. No matter what life brings you and how it shapes you, you need to be true to yourself."
Surfer and recently announced Allianz Ambassador Owen Wright knows all too well what it takes to overcome mental battles. After a wipeout in 2015 at Hawaii's Pipeline left Owen with a brain injury, Owen had to relearn how to walk and surf again.
"Recovering from my accident gave me a new perspective on mental strength," Owen said. "Fear is always present, but for me it's about embracing and acknowledging it, rather than wishing it away.
"From the trauma, I have way more respect for the mental strength side of my training. For me, having mental strength means I can see these huge waves coming and think: I'm going, I can do this."
Owen, who has provisionally secured a quota for surfing's Olympic debut in Tokyo, will share his wellbeing journey to "Empower your Mental Health", coinciding with RUOK Day on 10 September.
Nick Adams, Allianz Australia's Chief Marketing Manager, said Allianz is proud to announce a three-year partnership with the AOC to help support a range of mental health initiatives for our Olympic athletes through their Wellbeing Week & Wellness Engagement Series.
"In working with the AOC we want to encourage athletes to speak openly about their fears and vulnerabilities to show that even the strongest among us are vulnerable; it's ok to have fears, but we can't let them stop us from progressing. It is about reframing and conquering what frightens us, because only then can we grow and achieve greatness," Mr Adams said.
"Through our partnership, we also want to show true support isn't just to be there for the highs, it's to be there through the lows, the recovery and even through the postponement of the Olympic Games."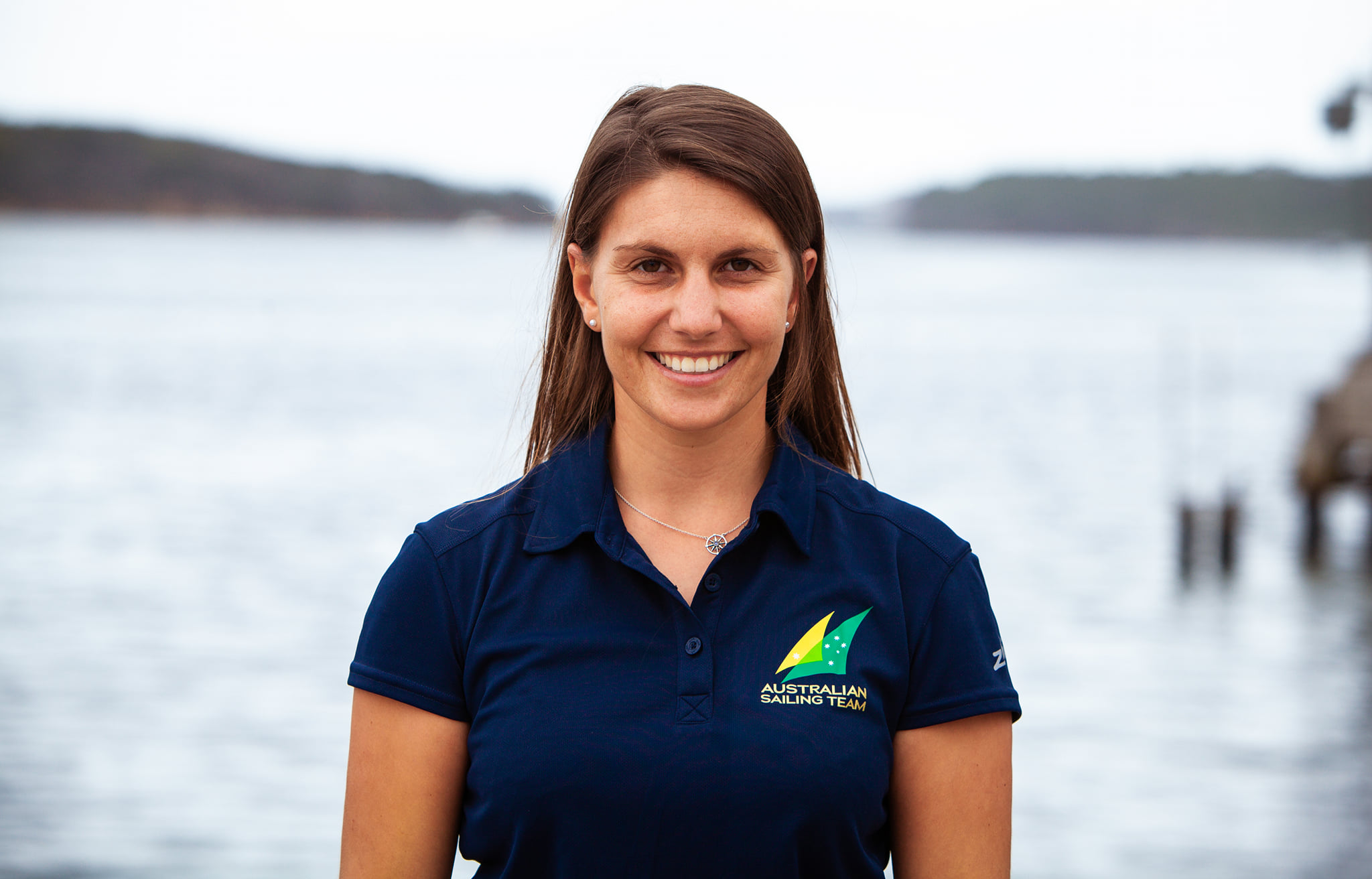 Opportunity: Students Encouraged To Apply For Award In Fisheries Conservation Research
Research students are being encouraged to apply for a NSW Department of Primary Industries (NSWDPI) award which recognises excellent research of high value to the management of fisheries resources and aquatic habitats in NSW.
Dr Natalie Moltschaniwskyj, DPI Director of Fisheries Research said the John Holliday award is a fantastic tribute to one of the pioneers of fisheries conservation in NSW, supporting fisheries scientists of the future.
"The John Holliday Student Conservation Award is named in honour of the late Dr John Holliday, a former Senior Conservation Manager who dedicated 26 years to aquaculture and fish conservation issues for DPI," Dr Moltschaniwskyj said.
"The John Holliday Student Conservation Award is offered by DPI to encourage research students to share their research findings on a range of topics that could be beneficial to the management of fisheries in NSW.
"Dr Holliday made a huge contribution to the work undertaken here and successfully pioneered the Department's involvement in aquaculture and fish conservation issues, and I encourage students to submit their applications and be recognised for their own research work," Dr Moltschaniwskyj said.
The 2020 award is open to all research students who are enrolled at an Australian university and are undertaking fisheries-orientated research work in NSW.
The winning entrant will receive $3,000 cash and a Certificate of Achievement.
Entrants are judged by a panel, including the DPI's Director Fisheries Research, Director Aquatic Environment and a representative from a NSW conservation group.
To enter, students will need to submit an electronic copy of a concise report summarising their research to date, and which is relevant to one of the following DPI's current priority programs: Promote the sustainable growth of commercial and recreational fishing and aquaculture; Protect and enhance NSW aquatic resources and environment.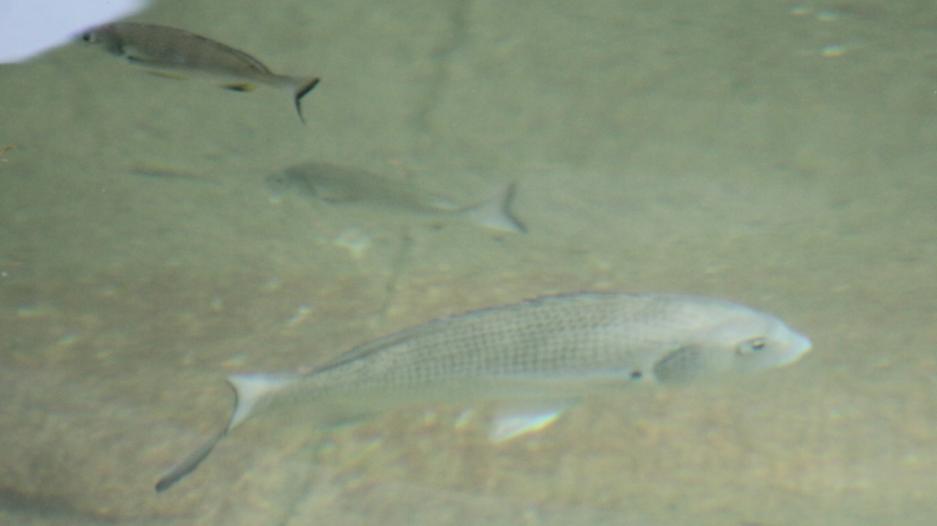 Year 11 And HSC
Updated: 26 August 2020 by NESA
The 2020 HSC is going ahead with
COVID safe exam
protocols to protect everyone involved - students, supervisors and markers.
NESA is committed to supporting the
health and wellbeing
of Year 11 and 12 students throughout their journey and has exam contingency plans in place to deal with a wide range of potential COVID 19 scenarios.
Even if things change, you will still be able to receive your HSC.
Fast track COVID-19 test results
HSC students can fast-track their COVID-19 test results.
To do this you must:
say you are a HSC student when taking a test
ensure the nurse or doctor doing the test marks your referral 'urgent — HSC'
self-isolate until a negative result is received
show your school the negative result
call the contact number provided by the clinic if results are not received within 36 hours.
Your health is number one. We know it's not an ordinary year. So, please take it one day at a time focussing on looking after yourself, submitting your assessments, and studying for your exams. Support to manage exam stress is available via the
Stay Healthy HSC campaign
. Use #StayHealthyHSC to get involved on social media.
Find out
what to do
if your school is closed, you are unwell or required to self-isolate on the day of a HSC exam.
The introduction of protocols for COVID-safe exams follow the changes made earlier in the year to the requirements for the 2020 HSC requirements, including changes to performance and practical exams for:
Other changes also include:
Allowing principals to decide on the number, type and weighting of school-based assessments for the HSC and Year 11 school-based assessment. NESA's principles of assessment continue to apply. The deadline for schools to submit HSC assessment results and other marks is 23 September.
Increasing the number of times Year 12 students yet to meet the HSC minimum standard can sit the minimum standard online tests.
Cancelling the requirement for NESA mandated VET work placements.
HSC written examinations commence on Tuesday, 20 October 2020 and conclude on Wednesday, 11 November 2020.
After last HSC written examination the HSC Assessment Ranks are released to students via Students Online for 4 weeks.
HSC results are released on Friday, 18 December 2020 and HSC Results Inquiry Centre opens.
HSC testamurs will be mailed in January 2021.
It is more important than ever to recognise student talent and achievement in the 2020 HSC. Some HSC showcase nomination and selection processes have changed due to COVID-19:
The criterion for selection to a showcase is to represent outstanding examples demonstrating the philosophy, content and outcomes of the syllabus.
The final selection of performances, projects and submitted works is a curatorial decision made in collaboration with NESA.
NESA is exploring options for presenting showcases in 2021.
Western Sydney University Offering Free Online HSC Study Sessions
Free Online HSC Study Sessions
Tuesday 6 October – Friday 9 October 2020.
Our
free online HSC Study Sessions
are led by highly qualified and experienced educators who will give you the skills and knowledge to maximise your HSC results.
Each workshop is an invaluable addition to your school studies, as you will develop a solid understanding of HSC exam techniques, subject knowledge, and HSC preparation skills. Workshops will include:
2-HOUR INTERACTIVE WEBINAR:
Content analysis (including workbook)
Tips and strategies across all modules/topics
Detailed exploration of key syllabus areas
4-HOUR PRACTICE EXAM AND DECONSTRUCTION:
Sample 2-hour practice exam
Interactive webinar with a detailed analysis of each question, including provisions of annotations and exemplar responses/solutions
Advanced English
Biology
Business Studies
Chemistry
Family and Community Studies
Geography
Mathematics Standard 2
Legal Studies
Modern History
2 Unit Advanced Mathematics
Physics
PDHPE
Standard English
Attend online sessions on subject syllabus and curriculm that you want to review
Find out about HSC exam tips that will help you with your studies
Practice on exam papers with experienced HSC markers
Register your interest to attend HSC Study sessions - Tuesday 6 October – Friday 9 October 2020.
'Help Harvest NSW' Launched To Help Secure Ag Workers To Bumper Harvest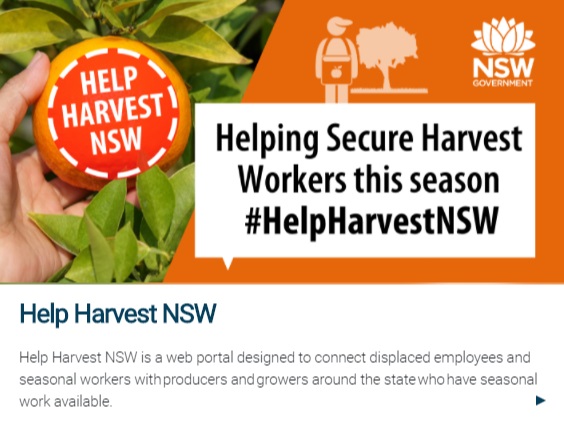 Farmers will be able to capitalise on what is predicted to be the best harvest in many years, with the launch today of a new one-stop resource which will help the agriculture industry overcome a COVID-induced labour shortage and get unemployed Australians into critical work.
Minister for Agriculture Adam Marshall announced the launch of the 'Help Harvest NSW' website today, which will connect unemployed Australians with farm work opportunities across the State as part of the NSW Government's COVID Recovery Plan.
With NSW at the forefront of this year's big winter crop comeback after drought and horticulture about six weeks from harvest, Mr Marshall said it was critical to act now as there would be a shortage of between 3,500 and 5,000 workers needed in the state
.
"Farmers are desperate to find contractors and employees willing to work to make the most of the bumper harvest we're about to have," Mr Marshall said.
"A high volume of primary industries labour generally comes from overseas and due to COVID-19 international travel restrictions there simply isn't the number of farm workers the ag industry needs at the moment.
"The Help Harvest NSW website will help to overcome this challenge by connecting job-seeking Australians with agricultural work opportunities in NSW.
"I want to see more Aussies climb off the couch and get out into the regions where there's plenty of good paying work on until the end of the year.
"At a time when we are just beginning to emerge from drought, our State's farmers cannot afford to miss out on the financial uplift that comes from a strong harvest."
With higher than average unemployment due to COVID-19, Mr Marshall said that 'Help Harvest NSW' was a way to get the State's workforce moving again.
"Never before and never again will Australians have a better chance to take up farm work, earn a decent wage and see first-hand our beautiful regions where the food we buy every day from the supermarket is produced," Mr Marshall said.
"My message to the increasing number of people looking for a job at the moment is this: get off your bum and get into agriculture – we need you.
"Take a look at Help Harvest NSW and see what job opportunities are around the corner."
Avalon Public School Supporting Cobargo Public School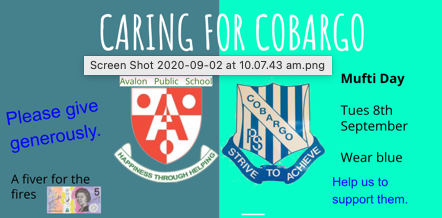 Cobargo Public School is at the centre of a community that sustained significant losses during the bushfires in late December 2019 and early January 2020.
Avalon PS would like to help Cobargo Public School to support its community by raising money for them to build some gardens and attractive play areas for the students to enjoy.
A mufti day will be held on Tuesday 8 September. Avalon students are invited to wear blue, as this is the colour of the Cobargo school uniform, and donate gold coins or "fivers for the fires".
Money raised will go directly to Cobargo Public School to assist them with their gardening and landscaping projects.
On Saturday two students from this school were singing songs down in the village to raise more funds - well done and thank you.
What a great initiative from a great school!
New Playground and a Tips from an Olympic Basketball Legend
In other Avalon PS news their new soft-fall playgrounds have been completed and will open Monday - yay - looks fantastic!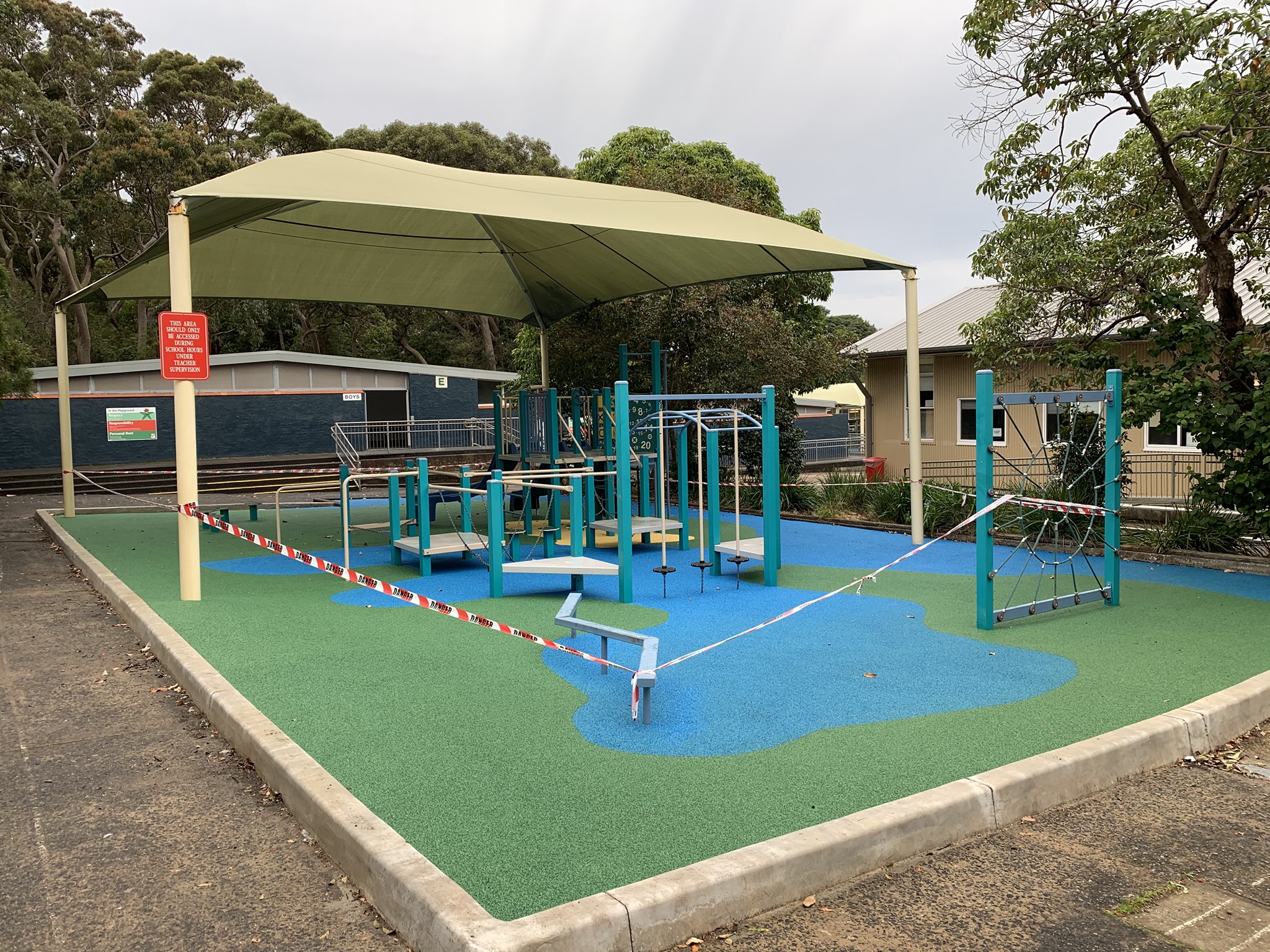 The school has also had a visit from Olympic basketball giant Brad Dalton this week to give them some great tips on a great game - Brad is a local player through and through - regular Readers will have seen some of the local basketball activities he has sent through in past years for you to get involved in this sport at Warriewood.
Brad started his playing days on the Northern Beaches where he played for Manly. He donned the NSW and Australian colours when he was selected in the respected Under 20's teams.
Brad was a long servant in our national league, playing a mammoth 290 games with City of Sydney Astronauts, West Adelaide Bearcats, Sydney Supersonics, Geelong and Sydney Kings.
In 1978, he had the chance to travel the world with the Australian Junior Men's team. He also took his talents to Europe where he played with and against some of the best.
He didn't have to wait long for the Australian selectors to realise that he had immense talent. Brad was selected in the 1981 team due to some enormous performances in the lead-up to the Olympic Games.
Playing in the Olympics, the pinnacle of sport events, was always his number one goal and he had the opportunity to do so in 1984 at the Los Angels games and again in 1988 at Seoul.
Brad's passion for the game of basketball has kept him in the sport following his playing career. Since stepping down from being a player, he has concentrated on his coaching of juniors, mainly through his involvement with schools, and at Warriewood as already said, and the Manly -Warringah Basketball Association.