Inbox and Environment News Issue 459
July 26 - August 1, 2020: Issue 459
Liquid Assets Waiting Period Must Be Dropped And Rent Assistance Raised COTA Australia States
On Tuesday July 21st, 2020 COTA Australia stated the extension of the JobKeeper scheme and the continued additional support for people on JobSeeker have been welcomed by Council on the Ageing (COTA) Australia as essential support for mature age workers thrown into unemployment or at risk of it due to COVID-19.
However, the peak body for older Australians is calling on the Government to make a comparably permanent increase to JobSeeker in the October budget, and to reverse its decision to reintroduce the Liquid Assets Waiting Period (LAWP) from the end of September, at least for unemployed mature workers, who will be among the most vulnerable amid what will be a long term recession.
JobKeeper will continue to protect many mature workers from redundancy. However, as businesses restructure, experience from past periods of economic downturn tells us that older workers are amongst the highest proportion of people forced into redundancies. Once unemployed, older job seekers face poorer employment prospects due to age discriminatory hiring practices. Mature age unemployed people must not be forced to deplete their retirement savings in order to become eligible for JobSeeker.
COTA Chief Executive Ian Yates says it is deeply disappointing to see the LAWP reinstated when the overall JobSeeker asset test is sufficient to determine need.
"The extension of JobSeeker supplement and JobKeeper is welcome news for every Australian, including older Australians who have lost their jobs or face redundancy in the next nine months," says Mr Yates.
"However, there are 13 job seekers for every job vacancy in Australia. It is impossible for every person seeking work to find it, and as we know, mature age workers are too often at the bottom of employers' lists, and they dominate the long term unemployed numbers.
"In the current climate many older Australians will be out of work for years through no fault of their own. Forcing them to spend all of their savings before being provided with income support will leave them living in poverty as they age, with negative consequences for their health and wellbeing."
Along with a permanent increase to the base rate of JobSeeker comparable with the new supplement, COTA is also calling for the October budget to include a 40% increase to the maximum rate of Commonwealth Rent Assistance to help all unemployed people in the private rental market.
"The new JobSeeker Coronavirus supplement of $125 per week from September is welcome. But after 20 years of no significant increase in the former Newstart means it is long past time for the Government to announce a comparable permanent increase," says Mr Yates.
"COTA's State of the Older Nation survey demonstrates that people over 50 years in the private rental market, both unemployed and age pensioners, had the poorest health and wellbeing outcomes of all demographics. We must ensure these policies are tailored to prevent people, including older Australians, falling into long-term poverty."
Five Things You Need To Know About The Budget Update
by Danielle Wood, Brendan Coates and Kate Griffiths
Australia is living through the biggest economic and social disruption since the second world war. Today's budget update provides a stark reminder of just how big the economic and budgetary fallout really is.
If you don't have the appetite to wade through the 180-page economic statement, here are the five big takeaways.
1. The economy will be in the doldrums for a while yet
Australian gross domestic product is expected to fall by 3.75% in 2020, before rebounding to grow by 2.5% in 2021, leaving GDP still 3% below pre-COVID levels mid next year.
The global outlook is bleaker.
Global GDP is forecast to contract by 4.75 per cent in 2020, the worst decline since the Great Depression in the 1930s, before rebounding to grow by 5% in 2021.
Australia's official unemployment rate is now expected to rise from 7.4% today to a peak of 9.25% by Christmas, as most firms move off JobKeeper and many Australians who are without work start looking again.
Yet even this bleak set of numbers takes on a rosy hue against the backdrop of the worsening COVID-19 outbreaks in Victoria and NSW.
Treasury assumes the lockdown in Victoria will last just six weeks and outbreaks in NSW will remain localised. Neither outcome is assured, or even likely.
Meanwhile renewed outbreaks across the United States, Europe, and much of Asia point to the difficulty of reopening our economy safely while the virus remains active in the community.
The headline deficits of A$85.8 billion last financial year and $184.5 billion this financial year are indeed "eye-watering" as the treasurer says.
The turn-around from the $5 billion surplus expected in December is a stark reminder never to count your chickens before they hatch.
But no one could have predicted a global pandemic.
The government has rightly spent big to support households and businesses through the crisis ($162 billion in 2019-20 and 2020-21). Shutdowns have hurt revenue too, with lower than expected company tax and goods and services tax collections, and a big drop in the forecast for personal income tax receipts because of the jump in unemployment.
Net debt is expected to reach 35.7% of GDP this financial year, the highest level since World War II. But it is worth remembering that debt reached more than 100% of GDP in the 1940s, and Australia's debt levels have held at remarkably low levels by international standards since the 1970s, and remain relatively low even now.
3. The fiscal cliff is still steep
Until this week, all of the government's major crisis supports – including JobKeeper, the coronavirus supplement, and regulatory supports for businesses and households – were due to end abruptly in October, creating a fiscal cliff.
The government announced on Tuesday that it would extend the coronavirus supplement to December and JobKeeper to March, but both supports will be less generous, and JobKeeper will be more targeted. This means a cliff still looms in October, albeit with a slightly less deadly drop off.
Fiscal support will be $18 billion a month on average (10.7% of monthly GDP) until October, but this drops to $3 billion a month on average (1.9% of GDP) for the six months beyond. This will leave a big hole in economic activity, unlikely to be entirely filled by the private sector recovery.
4. The government missed an opportunity to announce more
As bleak as today's economic forecasts are, the lack of any new fiscal stimulus announcements is even more striking.
The government has missed a golden opportunity to commit to new stimulus measures to support the recovery – something that most economists agree is needed.
Last month Grattan Institute estimated that $70-$90 billion in stimulus would be required over the next two years to bring unemployment down to below 5% and get wages growing again.
Today's forecasts of a slower economic recovery, and the prospect of a worsening outbreak in Victoria, makes that stimulus even more urgent.
Stimulus takes time to roll out. Waiting for the October budget when we have already passed the cliff face means that money won't hit the economy as fast as it needs to.
Despite the big headline deficits, now is not the time to panic about higher debt.
This is a once-in-a-century shock and using the balance sheet to cushion the blow, as the government has done, helps to ensure the costs of this crisis are more evenly shared across society and over time.
With interest rates at record lows, the interest burden is less than you might think.
The Commonwealth government can borrow for 10 years at an interest rate under 1%.
This means the additional $394 billion in net debt over the next two years will increase net interest payments by less than $4 billion a year, comfortably manageable within the current budget envelope.
Indeed, interest repayments are expected to remain lower than after the 1980s and 1990s recessions.
These debt levels are manageable over time in a growing economy. The bigger concern is that the government has not yet done enough to get the economy back on track.
Wild About Zebra Finches – Special Family Scenes
These Zebra Finches (Taeniopygia guttata) were filmed in the Capertee Valley (NSW), with most footage collected between late March and early June 2020. For viewers more familiar with captive Zebra Finches, this video will reveal how they live and thrive in their natural home (i.e. mainland Australia). The filming site was a 140 acre conservation property with a variety of habitats (i.e. open forest and woodland, recreated woodland, and fields with native grasses and shrubs). Zebra Finches can be seen in several parts of this property, but we focussed on two locations, one of which can be glimpsed in the second photo (taken in April) and the final landscape scene (from June). Both the breeding and roosting nests (mainly for non-breeding finches to keep warm – July 2018 footage shows difference more clearly) were found in that mid-ground (revegetated) section. On the left of the nesting area is a deep reliable dam, and to the right, on a treed hill, a shallow reedy depression that had water throughout the filming period. But many finch close-ups were obtained with a portable hide near acacia bushes just before the tree-line. Here they have both protection and a good supply of fallen grass seeds due to slashing along the access road/fire trail.
The other location was a shrubby gully or ephemeral watercourse at the rear of the property, just before the main tree-line and neighbouring Wollemi National Park.
QANTAS During Centenary Year: 2020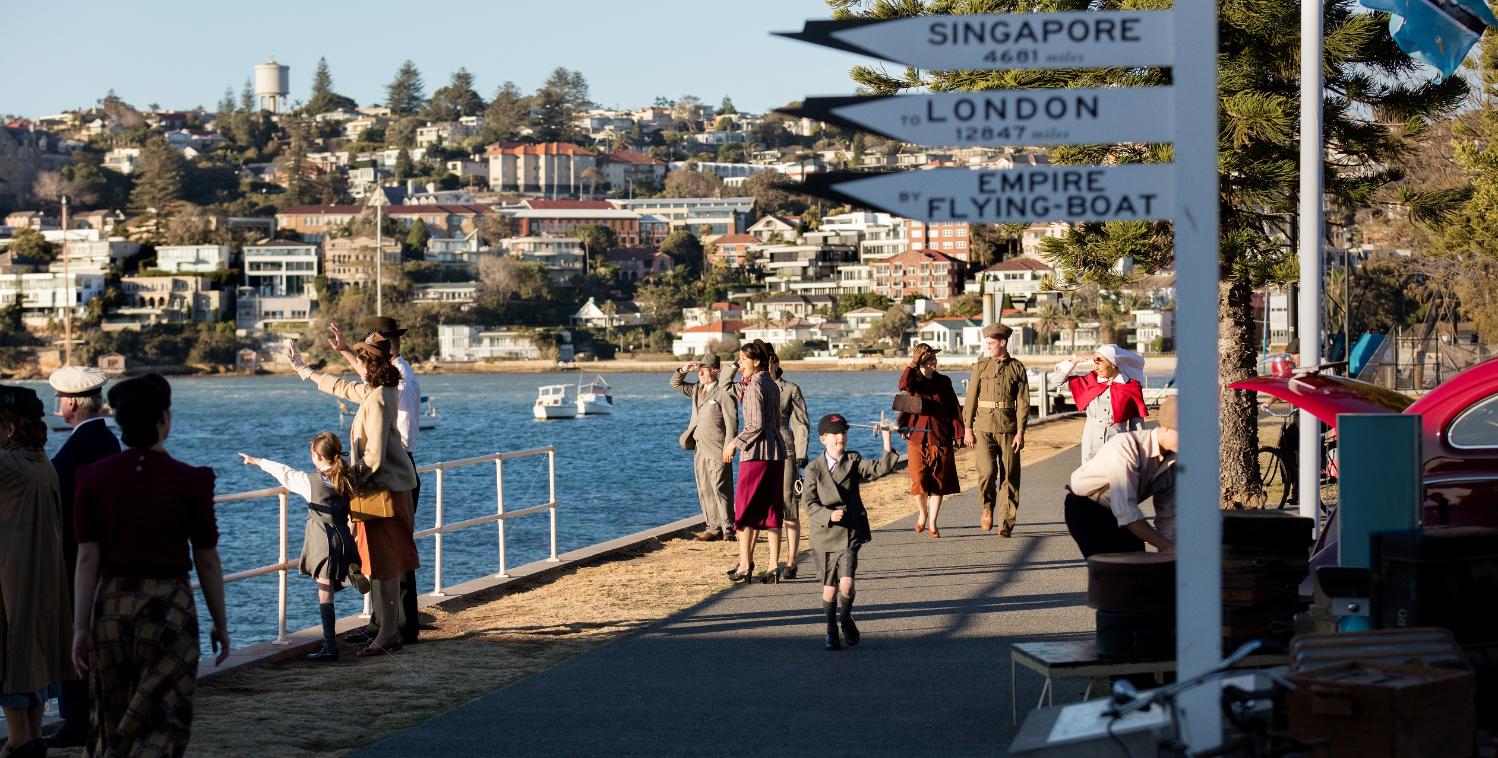 QANTAS at Rose Bay during 1920's - camera still from 2020 Video Celebration. Image supplied.
QANTAS Farewells "Queen Of The Skies" During Centenary Year
Qantas marked the end of an era on Wednesday July 22nd, this week, with the departure of the national carrier's last Boeing 747 jumbo jet.
The final 747-400 in the fleet (registration VH-OEJ) departed Sydney at 2pm as flight number QF7474, bringing to an end five decades of history-making moments for the national carrier and aviation in Australia.
Qantas took delivery of its first 747 (a -200 series) in August 1971, the same year that William McMahon became Prime Minister and Eagle Rock by Daddy Cool topped the music charts. Its arrival – and its economics – made international travel possible for millions of people for the first time.
The fleet of 747 aircraft not only carried generations of Australians on their first overseas adventures, they also offered a safe voyage for hundreds of thousands of migrant families who flew to their new life in Australia on board a 'roo tailed jumbo jet.
Qantas 747s were at the forefront of a number of important milestones for the airline, including the first Business Class cabin of any airline in the world. Their size, range and incredible reliability meant they were used for numerous rescue missions: flying a record 674 passengers out of Darwin in the aftermath of Cyclone Tracy; evacuating Australians out of Cairo during political unrest in 2011 and flying medical supplies in and tourists home from the Maldives and Sri Lanka following the Boxing Day Tsunami in December 2004.
The last rescue missions the 747 flew for Qantas were to bring hundreds of stranded Australians home from the COVID-19 epicentre of Wuhan in February this year.
Qantas brought forward the scheduled retirement of the fleet by six months after the COVID-19 pandemic decimated international travel globally.
Qantas Group CEO Alan Joyce said the 747 changed the face of Australian aviation and ushered in a new era of lower fares and non-stop flights.
"It's hard to overstate the impact that the 747 had on aviation and a country as far away as Australia. It replaced the 707, which was a huge leap forward in itself but didn't have the sheer size and scale to lower airfares the way the 747 did. That put international travel within reach of the average Australian and people jumped at the opportunity," Mr Joyce said.
"This aircraft was well ahead of its time and extremely capable. Engineers and cabin crew loved working on them and pilots loved flying them. So did passengers. They have carved out a very special place in aviation history and I know they'll be greatly missed by a lot of people, including me.
"Time has overtaken the 747 and we now have a much more fuel efficient aircraft with even better range in our fleet, such as the 787 Dreamliner that we use on Perth-London and hopefully before too long, the Airbus A350 for our Project Sunrise flights non-stop to New York and London," added Mr Joyce.
Qantas has flown six different types of the 747, with Boeing increasing the aircraft's size, range and capability over the years with the advent of new technology and engine types.
Qantas's first female Captain, Sharelle Quinn, was in command of the final flight and said the aircraft has a very special place in the hearts of not just Qantas staff, but aviation enthusiasts and travellers alike.
"I have flown this aircraft for 36 years and it has been an absolute privilege", Captain Quinn said.
"From the Pope to pop stars, our 747's have carried over 250 million people safely to their destinations. Over the decades, it's also swooped in on a number of occasions to save Aussies stranded far from home."
Captain Quinn added, "It has been a wonderful part of our history, a truly ground breaking aircraft and while we are sad to see our last one go, it's time to hand over to the next generation of aircraft that are a lot more efficient."
Captain Quinn and crew will fly the 747 to Los Angeles with a full cargo hold of freight before its final sector to the Mojave desert.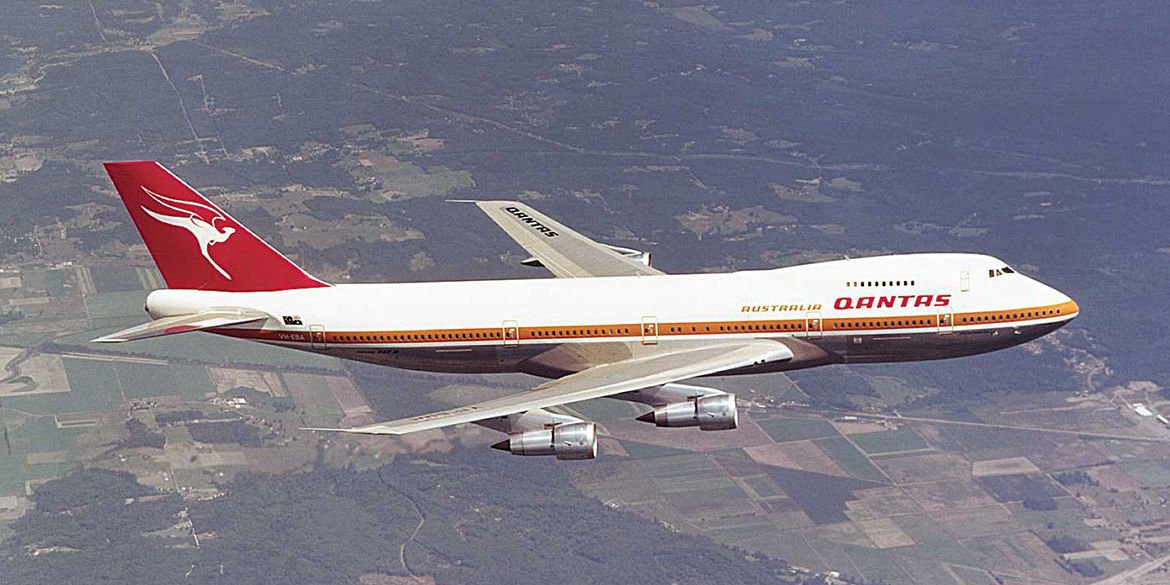 Image credit: Australian Aviation Magazine - and QANTAS
VH-OEJ was scheduled to depart Sydney at 2.00pm. Weather permitting, it will do a flyby of Sydney Harbour, CBD and northern and eastern suburbs beaches as well as a low level overfly of HARS Museum (Albion Park) where it will dip the wings in a final farewell to Qantas' first 747-400, VH-OJA, which is preserved there.
The aircraft then headed out over the Pacific Ocean, as the sun sets on a 50-year love affair with Australians and their beloved Queen of The Skies.
A fully immersive exhibition showcasing the past, present and future of Qantas will tour four capital cities from June this year.
First announced last year, Qantas revealed in February the exhibition titled Qantas Centenary – 100 Years of the Spirit of Australia will start in the same state as the national carrier – opening on June 27th at Brisbane's Queensland Museum until November 16 2020, the date of the 100-year anniversary.
The touring exhibition will be at the State Library of NSW in Sydney from December 2020 to April 2021
, at Scienceworks Museum in Melbourne from June to August 2021 before its final display in Perth in December 2021 to February 2022.
The all-ages exhibition brings to life the story of Qantas through previously unseen artefacts, life-sized replicas and interactive installations. Visitors will also experience a behind-the-scenes look into Qantas's present-day operations and a sneak preview of the future of aviation, all with free entry.
The design of the exhibition has been crafted around six themes –
Origins, Wings to the World, Social Spirit, Challenges, Innovation and People of Qantas
– and retells the biggest stories in the history of the airline through multimedia displays.
Many residents have a passion for flight and a substantial representation of Australia's earliest aviators have links with Pittwater -
Sir P G Taylor of Bayview
among the well-remembered pioneers.
During past Avalon Tattoos, when those cadet units in the Army, Navy and Air Force were successively given the Right to be in Pittwater, the years of the Air Force were preluded by 4 pages/rounds of some of these residents. Still a
vailable:
There is another pilot running this week,
Pilot
Officer Tony Ruskin Rowe, who gave his life defending Australia's Darwin during WWII, as part of the magazine's 75th VP Day Anniversary precursors.
Pittwater Online News has also run Collector's pages on
Pittwater Regatta Air Race Trophies: From 1934 and 1935 and The Pilot Who Saved William Hughes
and, in 2015, our chat with the UK Artist
of QANTAS
Memorabilia
,
'Deep Down Among the Coral', Christopher Corr - 1995 - a limited edition print in celebration of the seventy fifth anniversary of Qantas Airways.

Mr. Corr's wonderfully colourful celebrations of Australia run this Issue in that same page again, for those who missed his work the first time; for your interest and as a reminder you live in a pretty spectacular place with a long history of brilliant and brave people - alike your good selves!
Qantas' newest 787 Dreamliner rolled out of the paint shop at Boeing's factory in Washington State on October 15th, 2019, wearing a special Centenary livery to celebrate the flying kangaroo's 100th year in the skies.
As Qantas enters its 100th year of operations it is embarking on a range of initiatives to celebrate the Spirit of Australia.
The special livery features each Qantas logo since its 1920 founding in outback Queensland through to today, along with the newly unveiled 'Qantas100' imprint that will run across its Centenary celebrations.
The Boeing 787 Dreamliner, registration VH-ZNJ, is named "Longreach" – a nod to the Queensland town that was integral to the national carrier's beginnings, its role in conquering the tyranny of distance and the Longreach series of retiring 747-400 jumbo jets.
VH-ZNJ - image courtesy QANTAS
Over the past century, Queensland and Northern Territory Aerial Services has evolved from delivering the mail in the outback to serving as the national carrier – from two passengers at a time to 50 million a year.
Qantas is Australia's largest airline and one of the oldest airlines in the world. Qantas was founded in Winton, Queensland on November 16th 1920 as Queensland and Northern Territory Aerial Services Limited by three founders Paul McGinness, Sir Hudson Fysh and Sir Fergus McMaster, the latter who was Chairman.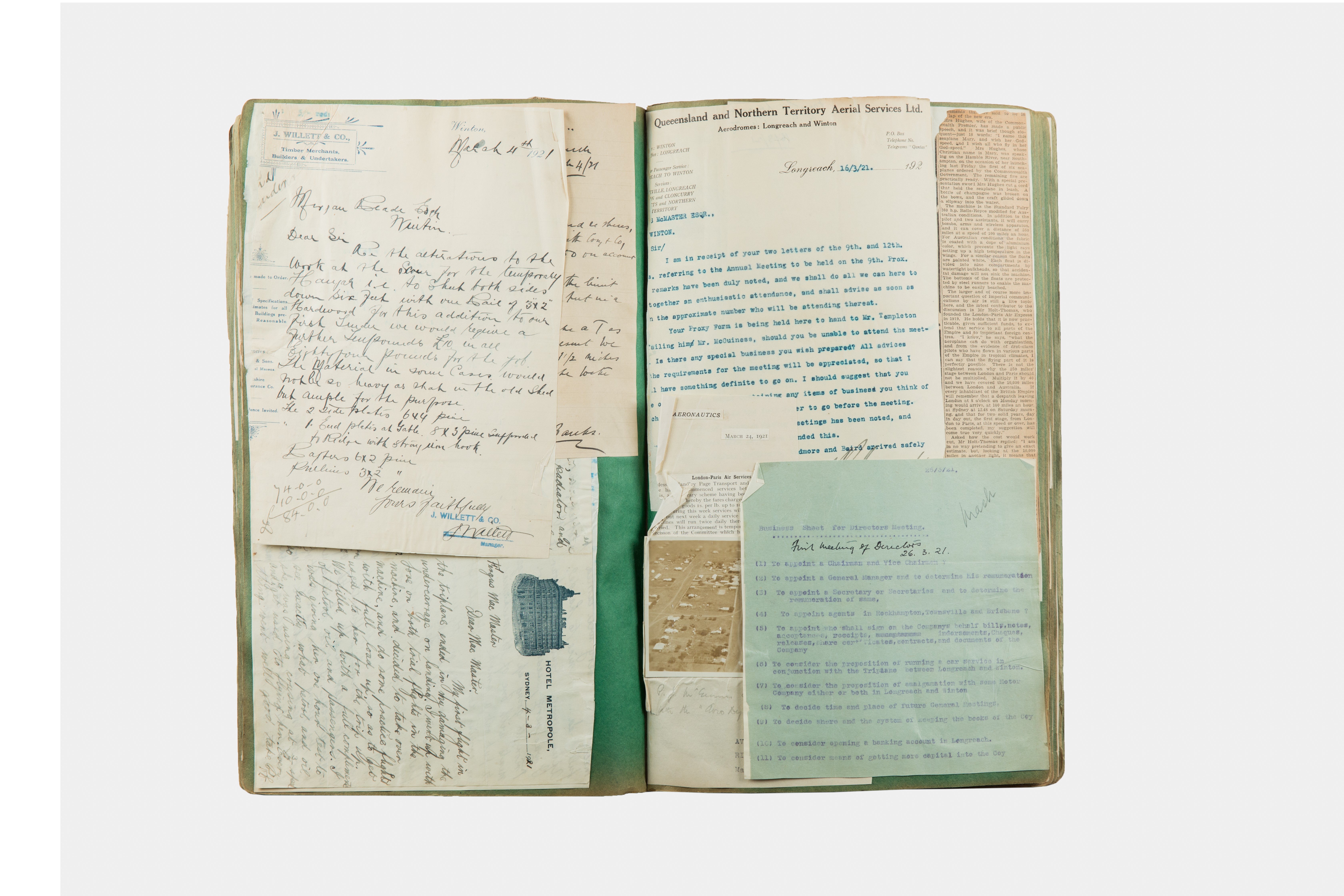 Scrapbooks of Fergus McMaster, part of the
exhibition titled
Qantas Centenary – 100 Years of the Spirit of Australia
More on this, and more Pittwater connections to the development of the Australian Aviation Industry, closer to the November 2020 100th Anniversary.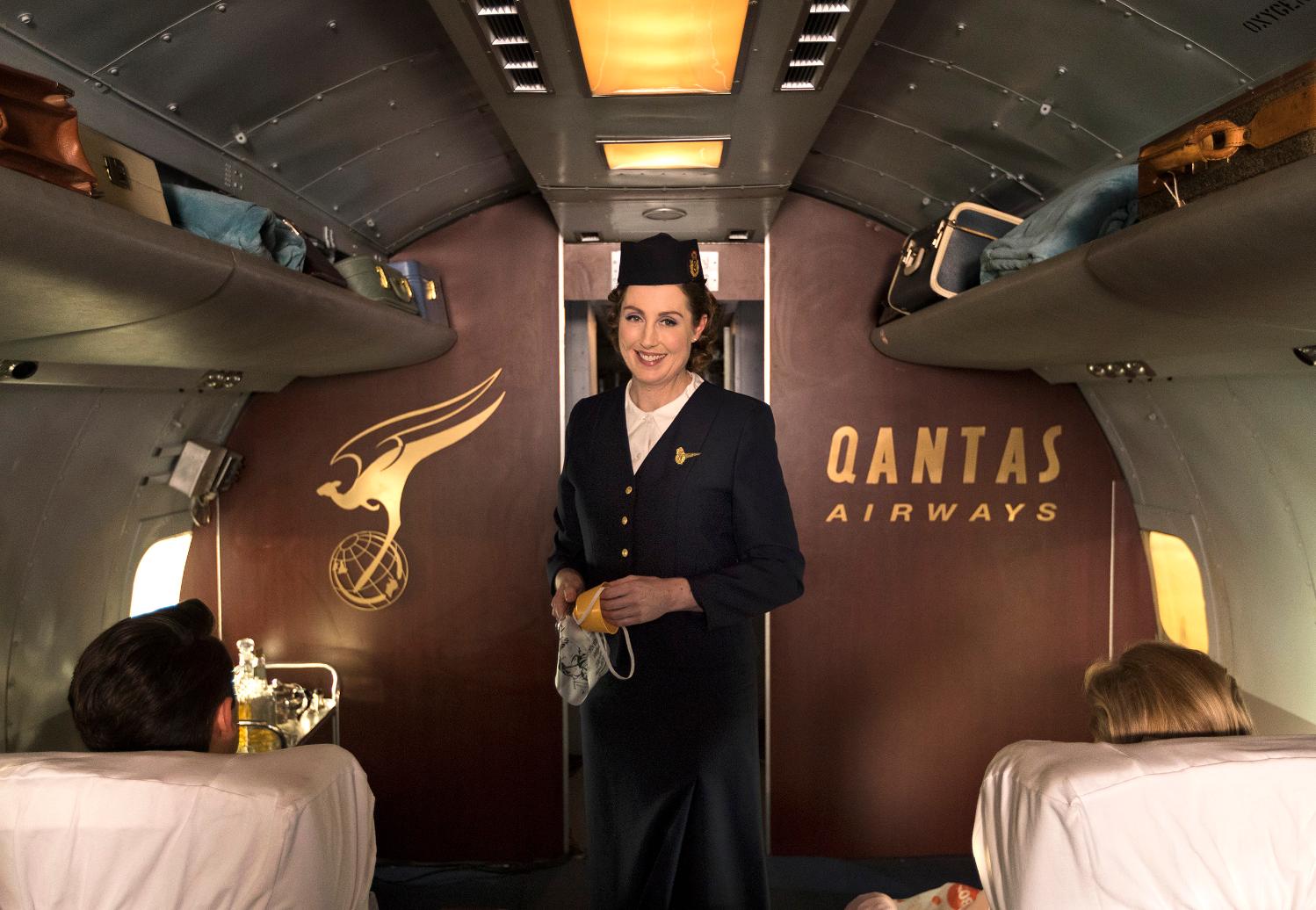 QANTAS at Rose Bay during 1950's - camera still from 100th Anniversary Safety Video celebration. Image supplied.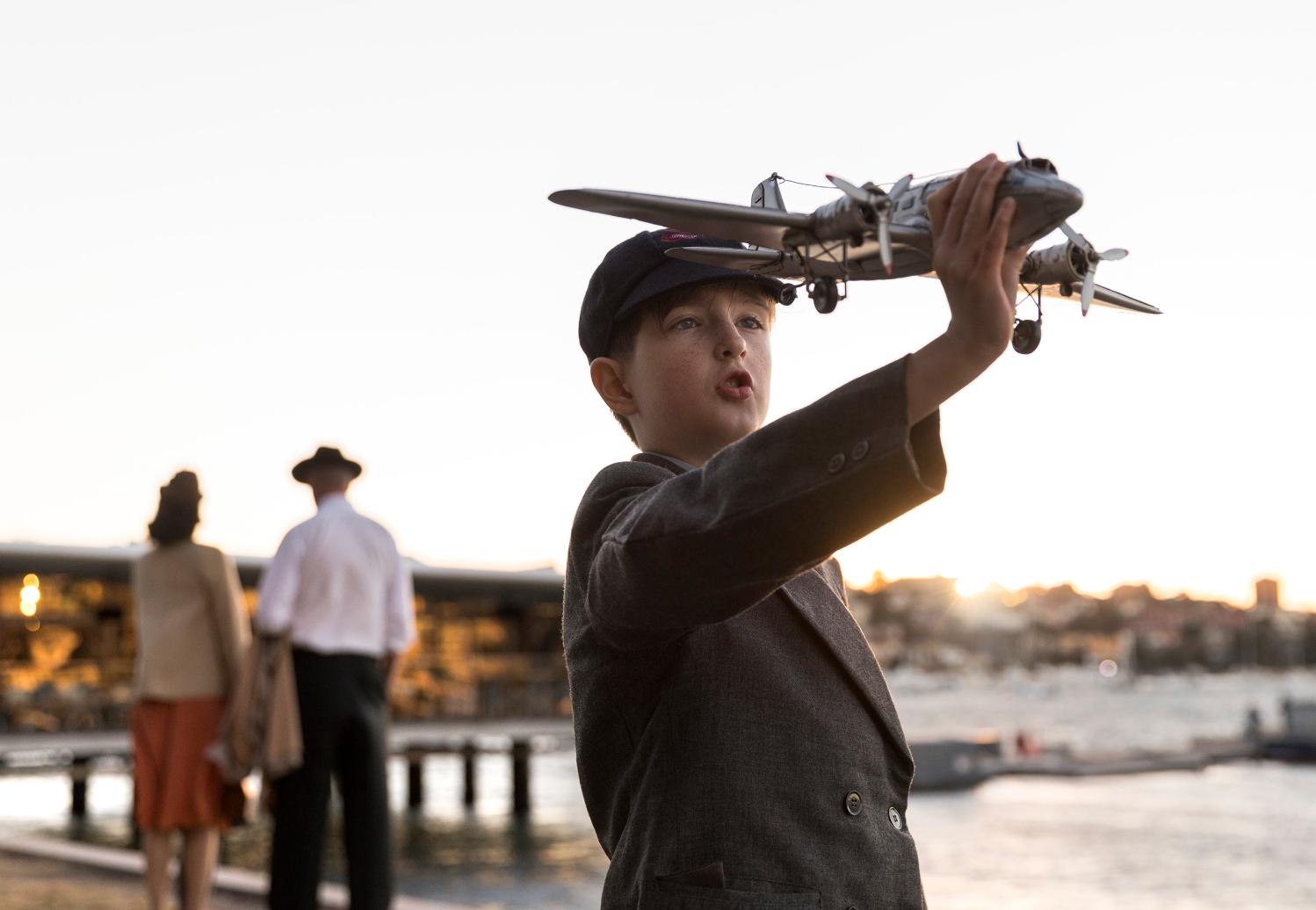 QANTAS at Rose Bay during 1920's - camera still from 2020 Video Celebration. Image supplied.
Mona Vale Photography Competition
Local amateur photographers are being invited to enter a photo competition at Mona Vale Hospital, to have their work included on the walls of the new Geriatric Evaluation Management and Palliative Care facility.
Acting General Manager, Jennifer Parkin said it was a fantastic opportunity for staff and the community.
"Art can help deliver welcoming and dynamic spaces for the care and wellness of patients, carers, staff and the community and the competition provides a great opportunity to help brighten the walls of the new facility," Ms Parkin said.
"We have two great prizes on offer - first prize is a $250 Westfield voucher and second prize is a 2hr private session with professional photographer, Steve Turner," she said.
Judges are after the best photographic images that capture the local natural environment in Mona Vale and surrounds.
The successful entries will be displayed in the main corridors within the new facility when it opens.
The photography competition is open to staff, patients and family, volunteers, consumers, students, residents and community members.
Details on how to enter can be found on
this entry form
.
Entries close 5pm, 14 August 2020.
Construction of the new Geriatric Evaluation Management and Palliative Care Unit is expected to be completed in September 2020, with operational commissioning to follow.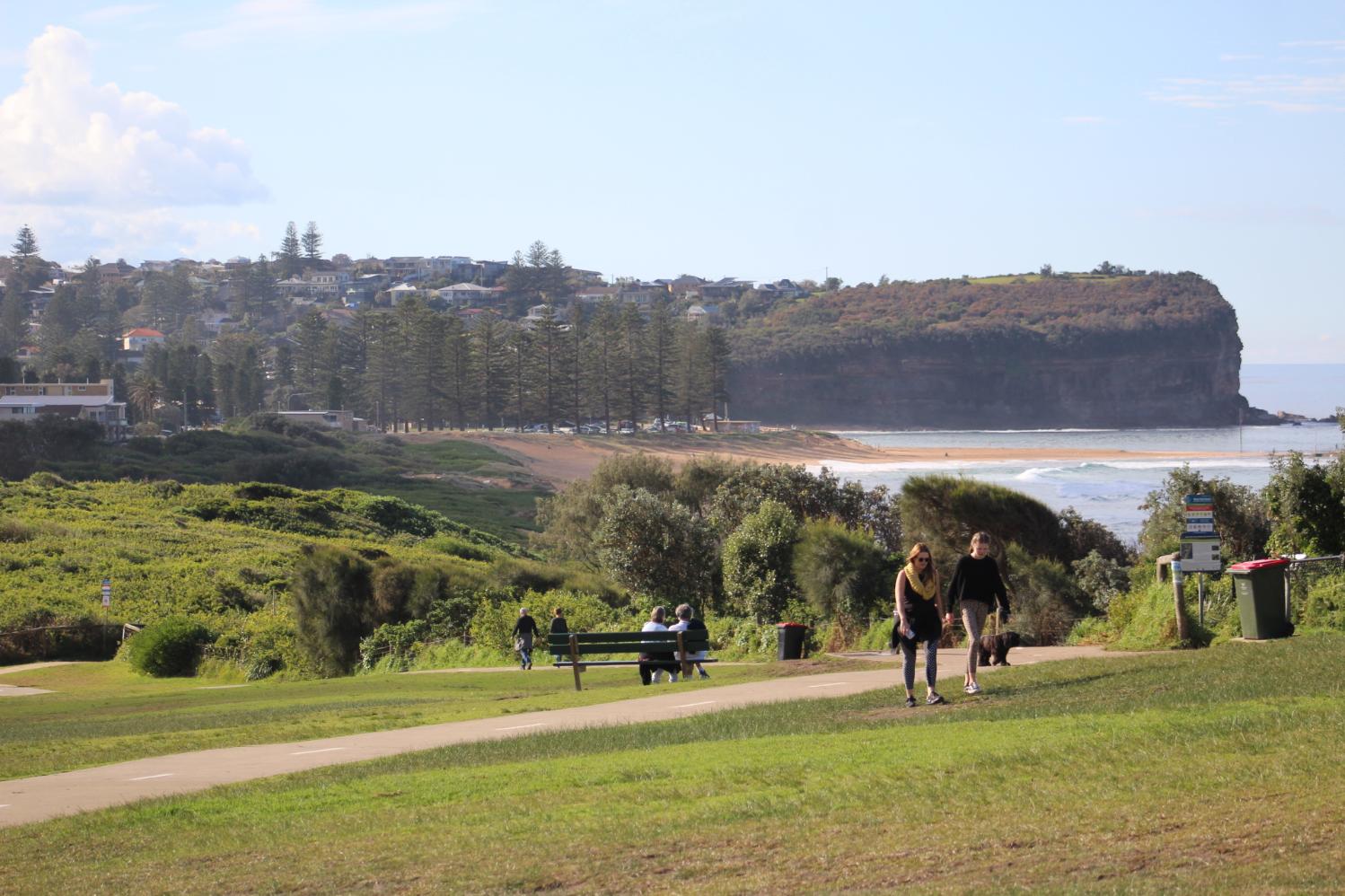 Big Surf In Manly (Deadmans)
Video by Etienne Calmelet
Good surf hitting the east coast of Australia the 15th of July 2020. Shot with a7iii and Sony 600mm
Ice-O-Pod Innovation
Published July 22, 2020 by the Australian Antarctic Division
During Innovation Month in July we celebrate some of our innovative Antarctic projects - including this small remotely operated vehicle that has revealed colourful and diverse marine communities under the sea ice near Davis research station in Antarctica.
Stay Healthy During The HSC
In any 'normal' year the HSC requires dedication and focus as well as the support of friends and family.
This year hasn't exactly panned out to be a 'normal' year, with announcements about changes to the HSC due to COVID-19.
Despite all the goings-on, students across NSW are continuing to study for their HSC with focus and determination, and we at NESA are here to help.
This year we are partnering with mental health organisation ReachOut to deliver news, information, guidance and advice to support all HSC students.
You'll hear from experts, teachers, parents and other students as well as some inspiring spokespeople. This year we are planning to lighten your mental load with practical tips and tricks for staying active, connected and in charge of your wellbeing.
ReachOut's Study Hub has heaps of info about taking a proactive approach to your mental health or where to go if you need more support. ReachOut's Forums are great for sharing what's going on for you and get ideas about the best ways to feel happy and well.
So follow and use #StayHealthyHSC for regular health and wellbeing updates and information.
View our range of social media images, posters and flyer to help you get involved and share the Stay Healthy HSC message with your community.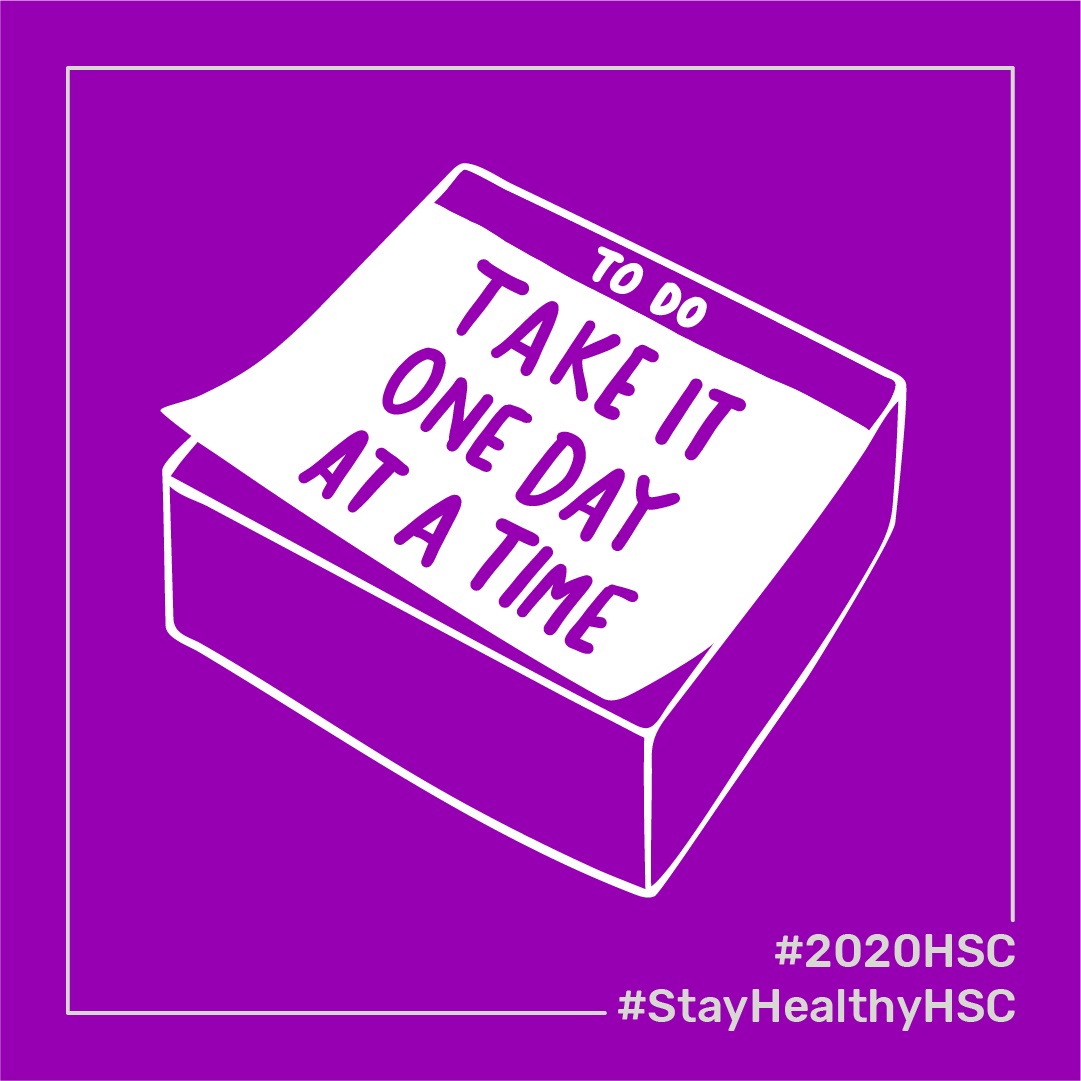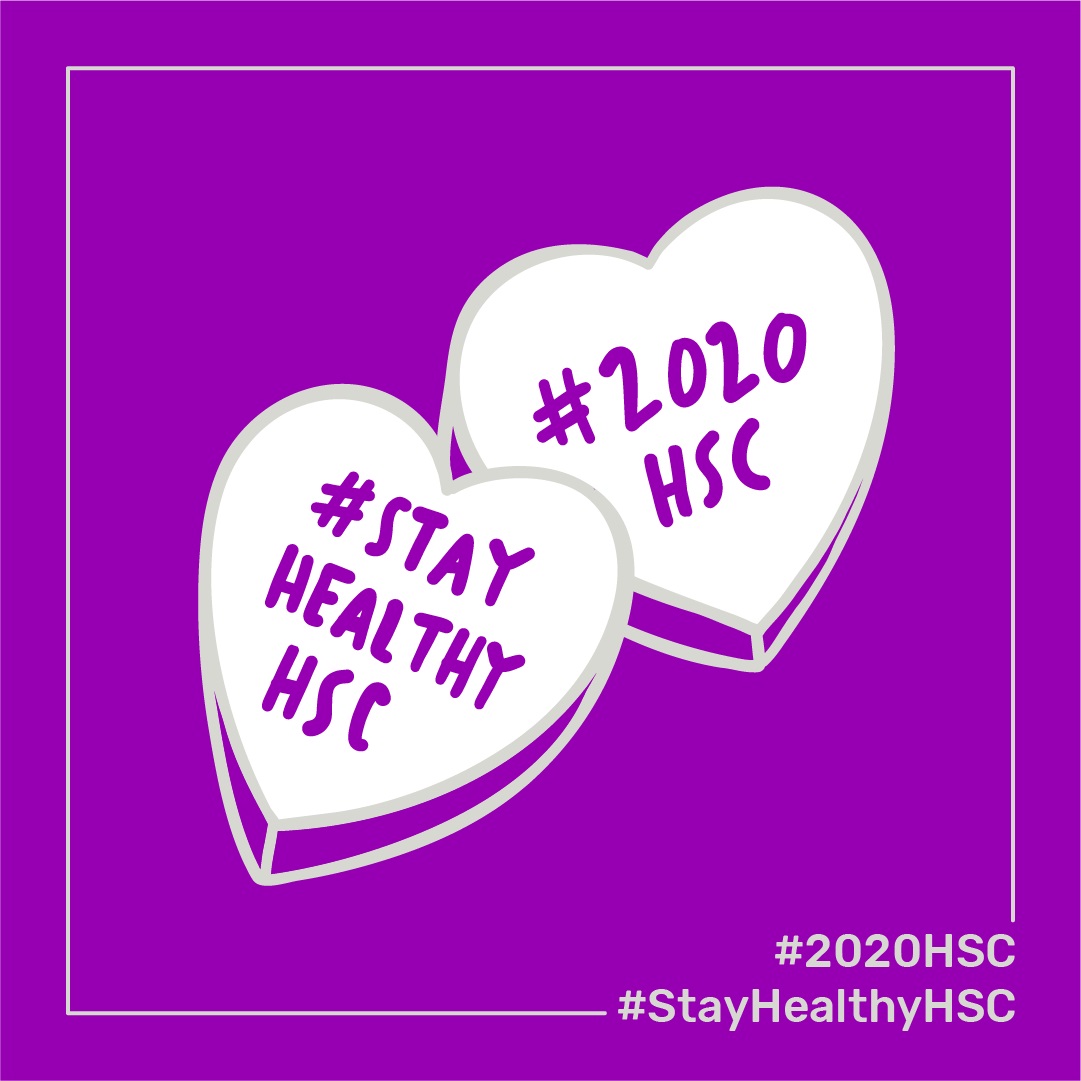 BirdLife Australia 2020 Photo Comp
The BirdLife Australia Photo awards are now open! Special theme this year is Fairy-wrens, Emu-wrens, and Grasswrens.
The Comp is

open til August 3rd

.
⁠For more on our judges, categories
This stunning image is of a pair of White-throated Grasswrens, by Laurie Ross.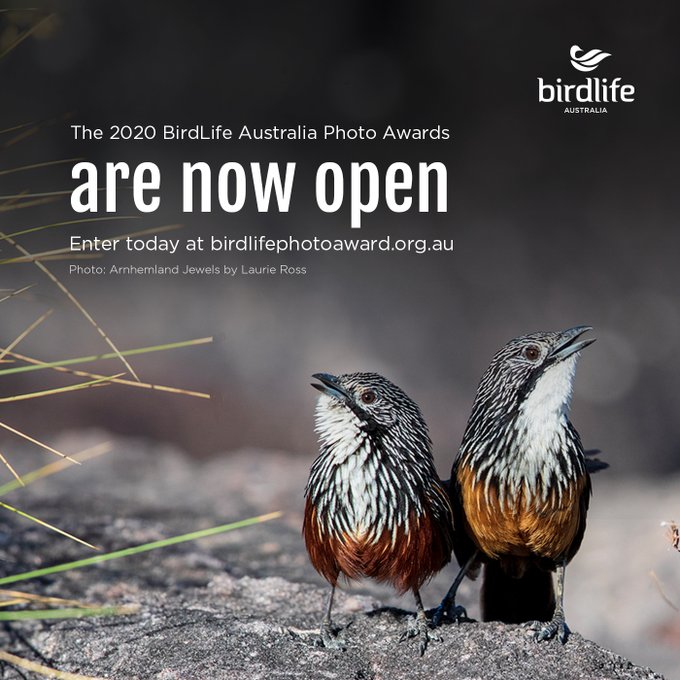 The Hair-Raising Reason For Goosebumps
If you've ever wondered why we get goosebumps, you're in good company -- so did Charles Darwin, who mused about them in his writings on evolution. Goosebumps might protect animals with thick fur from the cold, but we humans don't seem to benefit from the reaction much -- so why has it been preserved during evolution all this time?
In a new study, Harvard University scientists have discovered the reason: the cell types that cause goosebumps are also important for regulating the stem cells that regenerate the hair follicle and hair. Underneath the skin, the muscle that contracts to create goosebumps is necessary to bridge the sympathetic nerve's connection to hair follicle stem cells. The sympathetic nerve reacts to cold by contracting the muscle and causing goosebumps in the short term, and by driving hair follicle stem cell activation and new hair growth over the long term.
Published in the journal Cell, these findings in mice give researchers a better understanding of how different cell types interact to link stem cell activity with changes in the outside environment.
"We have always been interested in understanding how stem cell behaviors are regulated by external stimuli. The skin is a fascinating system: it has multiple stem cells surrounded by diverse cell types, and is located at the interface between our body and the outside world. Therefore, its stem cells could potentially respond to a diverse array of stimuli -- from the niche, the whole body, or even the outside environment," said Ya-Chieh Hsu, the Alvin and Esta Star Associate Professor of Stem Cell and Regenerative Biology, who led the study in collaboration with Professor Sung-Jan Lin of National Taiwan University. "In this study, we identify an interesting dual-component niche that not only regulates the stem cells under steady state, but also modulates stem cell behaviours according to temperature changes outside."
A system for regulating hair growth
Many organs are made of three types of tissue: epithelium, mesenchyme, and nerve. In the skin, these three lineages are organised in a special arrangement. The sympathetic nerve, part of our nervous system that controls body homeostasis and our responses to external stimuli, connects with a tiny smooth muscle in the mesenchyme. This smooth muscle in turn connects to hair follicle stem cells, a type of epithelial stem cell critical for regenerating the hair follicle as well as repairing wounds.
The connection between the sympathetic nerve and the muscle has been well known, since they are the cellular basis behind goosebumps: the cold triggers sympathetic neurons to send a nerve signal, and the muscle reacts by contracting and causing the hair to stand on end. However, when examining the skin under extremely high resolution using electron microscopy, the researchers found that the sympathetic nerve not only associated with the muscle, but also formed a direct connection to the hair follicle stem cells. In fact, the nerve fibers wrapped around the hair follicle stem cells like a ribbon.
"We could really see at an ultrastructure level how the nerve and the stem cell interact. Neurons tend to regulate excitable cells, like other neurons or muscle with synapses. But we were surprised to find that they form similar synapse-like structures with an epithelial stem cell, which is not a very typical target for neurons," Hsu said.
Next, the researchers confirmed that the nerve indeed targeted the stem cells. The sympathetic nervous system is normally activated at a constant low level to maintain body homeostasis, and the researchers found that this low level of nerve activity maintained the stem cells in a poised state ready for regeneration. Under prolonged cold, the nerve was activated at a much higher level and more neurotransmitters were released, causing the stem cells to activate quickly, regenerate the hair follicle, and grow new hair.
The researchers also investigated what maintained the nerve connections to the hair follicle stem cells. When they removed the muscle connected to the hair follicle, the sympathetic nerve retracted and the nerve connection to the hair follicle stem cells was lost, showing that the muscle was a necessary structural support to bridge the sympathetic nerve to the hair follicle.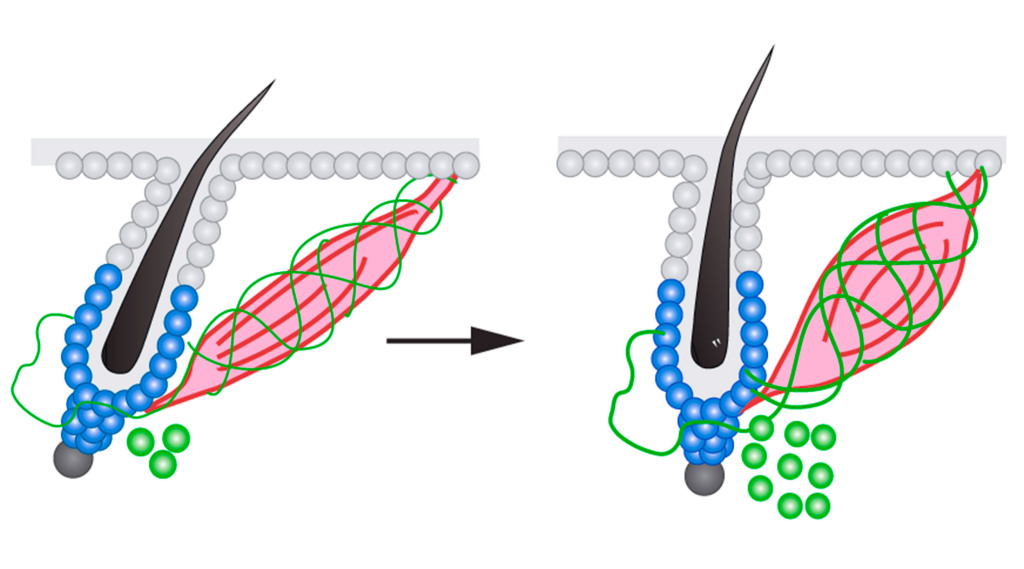 In response to the cold, the muscle (pink) in the hair follicle contracts, resulting in goosebumps. But in addition, the sympathetic nerve (green) releases neurotransmitters that target hair follicle stem cells (blue), causing them to activate and grow new hair. Credit: Shwartz, Gonzalez-Celeiro, Chen, et al./ Cell

In addition to studying the hair follicle in its fully formed state, the researchers investigated how the system initially develops -- how the muscle and nerve reach the hair follicle in the first place.
"We discovered that the signal comes from the developing hair follicle itself. It secretes a protein that regulates the formation of the smooth muscle, which then attracts the sympathetic nerve. Then in the adult, the interaction turns around, with the nerve and muscle together regulating the hair follicle stem cells to regenerate the new hair follicle. It's closing the whole circle -- the developing hair follicle is establishing its own niche," said Yulia Shwartz, a postdoctoral fellow in the Hsu lab. She was a co-first author of the study, along with Meryem Gonzalez-Celeiro, a graduate student in the Hsu Lab, and Chih-Lung Chen, a postdoctoral fellow in the Lin lab.
Responding to the environment
With these experiments, the researchers identified a two-component system that regulates hair follicle stem cells. The nerve is the signalling component that activates the stem cells through neurotransmitters, while the muscle is the structural component that allows the nerve fibres to directly connect with hair follicle stem cells.
"You can regulate hair follicle stem cells in so many different ways, and they are wonderful models to study tissue regeneration," Shwartz said. "This particular reaction is helpful for coupling tissue regeneration with changes in the outside world, such as temperature. It's a two-layer response: goosebumps are a quick way to provide some sort of relief in the short term. But when the cold lasts, this becomes a nice mechanism for the stem cells to know it's maybe time to regenerate new hair coat."
In the future, the researchers will further explore how the external environment might influence the stem cells in the skin, both under homeostasis and in repair situations such as wound healing.
"We live in a constantly changing environment. Since the skin is always in contact with the outside world, it gives us a chance to study what mechanisms stem cells in our body use to integrate tissue production with changing demands, which is essential for organisms to thrive in this dynamic world," Hsu said.
This study was supported by the New York Stem Cell Foundation, Smith Family Foundation Odyssey Award, Pew Charitable Trusts, Harvard NeuroDiscovery Center, Harvard Stem Cell Institute, Harvard Medical School Dean's Innovation Grant, American Cancer Society, National Institutes of Health, Taiwan Ministry of Science and Technology, and National Taiwan University Hospital.
Materials provided by Harvard University. Original written by Jessica Lau.
Yulia Shwartz, Meryem Gonzalez-Celeiro, Chih-Lung Chen, H. Amalia Pasolli, Shu-Hsien Sheu, Sabrina Mai-Yi Fan, Farnaz Shamsi, Steven Assaad, Edrick Tai-Yu Lin, Bing Zhang, Pai-Chi Tsai, Megan He, Yu-Hua Tseng, Sung-Jan Lin, Ya-Chieh Hsu.
Cell Types Promoting Goosebumps Form a Niche to Regulate Hair Follicle Stem Cells.
Cell, 2020; DOI:
10.1016/j.cell.2020.06.031
Saving Critically Endangered Chinese Crested Tern
The global population of the critically endangered Chinese crested tern has more than doubled thanks to a historic, decade-long collaboration among Oregon State University researchers and scientists and conservationists in China, Taiwan and Japan.
The project included OSU's Dan Roby and Don Lyons and was led by Chen Shuihua of the Zhejiang Museum of Natural History. When it began, fewer than 50 of the seabirds remained.
"The species is still far from being safe from extinction, but the population is now well over 100 adults and the future is much brighter than 10 years ago," said Roby, professor emeritus in the Department of Fisheries and Wildlife in the College of Agricultural Sciences.
Findings were published in Biological Conservation.
First described in 1863, the Chinese crested tern has been a largely mysterious species and is arguably the world's most threatened seabird.
After 21 specimens were collected in 1937 along the coast of Shandong Province, China, it wasn't until 2000 that any other sightings were confirmed: four adults and four chicks within a large colony of greater crested terns in the Matsu Islands, Taiwan.
The discovery was big news in the ornithology world, which had generally considered the Chinese crested tern to be extinct. In the years since, breeding has been confirmed in five locations: three along the Chinese coast, plus an uninhabited island off the southwestern coast of South Korea and the Penghu Islands of Taiwan.
The Chinese crested tern is among the nearly one-third of seabird species threatened with extinction because of entanglement with fishing gear, reduction in food supplies, environmental contaminants, overharvest, and predation and other disturbances by invasive species.
"Most seabirds select nesting habitat largely by social cues, whose absence may delay recovery even when there is suitable habitat," Roby said. "Since the 1970s, new techniques have been developed and implemented to enhance seabird restoration efforts. These techniques are social attraction and chick translocation and have been used in at least 171 different seabird restoration projects conducted in 16 locations in an attempt to restore 64 seabird species."
Social attraction was the strategy for the Chinese crested tern project, the first major conservation effort for seabirds in the People's Republic of China.
"Terns feed their young and provide other parental care for extended periods post-fledging, suggesting that chick translocations would likely not result in fledged young that would survive to recruit into the breeding population," Roby said.
Social attraction involves decoys, recorded bird vocalizations, mirrors, scent and artificial burrows that work in concert to lure adult seabirds to restoration sites with the goal of establishing breeding colonies.
"The most serious immediate threat to the survival of the species was the illegal harvest of eggs by fishermen," Roby said. "Beyond just taking the eggs, the disturbance associated with fishermen landing on breeding islands to collect eggs or shellfish apparently caused breeding terns to abandon their nesting sites."
The scientists believed that if Chinese crested terns could be attracted to a site with suitable nesting habitat that was continuously monitored and secured against egg harvest and other human disturbances, the species could have a chance to recover from the brink of extinction.
In 2013, a tern restoration project was launched on Tiedun Dao, an uninhabited, densely vegetated, 2.58-hectare island in the Jiushan Islands, home to a former breeding colony of Chinese crested terns that was abandoned in 2007 in the wake of illegal egg harvesting.
"It's near the original breeding island of Jiangjunmao but was not known to have been previously occupied by breeding seabirds," Roby said. "To improve the chances for Chinese crested tern success, we used social attraction techniques to try to establish a new breeding colony of greater crested terns because since their rediscovery, Chinese crested terns had only been found nesting in large colonies of greater crested terns."
In 2015, Yaqueshan, a 1-hectare island in the Wuzhishan Archipelago, was chosen as a second restoration site, where social attraction would be deployed in an attempt to stabilize the breeding colony there.
Three years later, the researchers attracted a total of 77 breeding adult Chinese crested terns to the Tiedun Dao and Yaqueshan colonies -- 88.5% of the known number of breeding adults in the global population for that year.
Also in 2018, 25 Chinese crested tern chicks fledged from the Tiedun Dao and Yaqueshan colonies, or 96% of the known number of Chinese crested tern fledglings produced that year.
"Consequently, we now know for the first time in history that the global population of Chinese crested terns exceeds 100," Roby said. "The population increase from under 50 to more than 100 is a cautiously hopeful sign that this species can be brought back from the very edge of extinction. The success of this international project is a testimony to what can be accomplished when scientists from China, the U.S. and Taiwan work together toward a common conservation goal."
Yiwei Lu, Daniel D. Roby, Zhongyong Fan, Simba Chan, Donald E. Lyons, Chung-Hang Hong, Siyu Wang, Jia Yang, Xiao Zhou, Dongdong Chen, Hsiao-Wei Yuan, Shuihua Chen.
Creating a conservation network: Restoration of the critically endangered Chinese crested tern using social attraction
. Biological Conservation, 2020; 248: 108694 DOI:
10.1016/j.biocon.2020.108694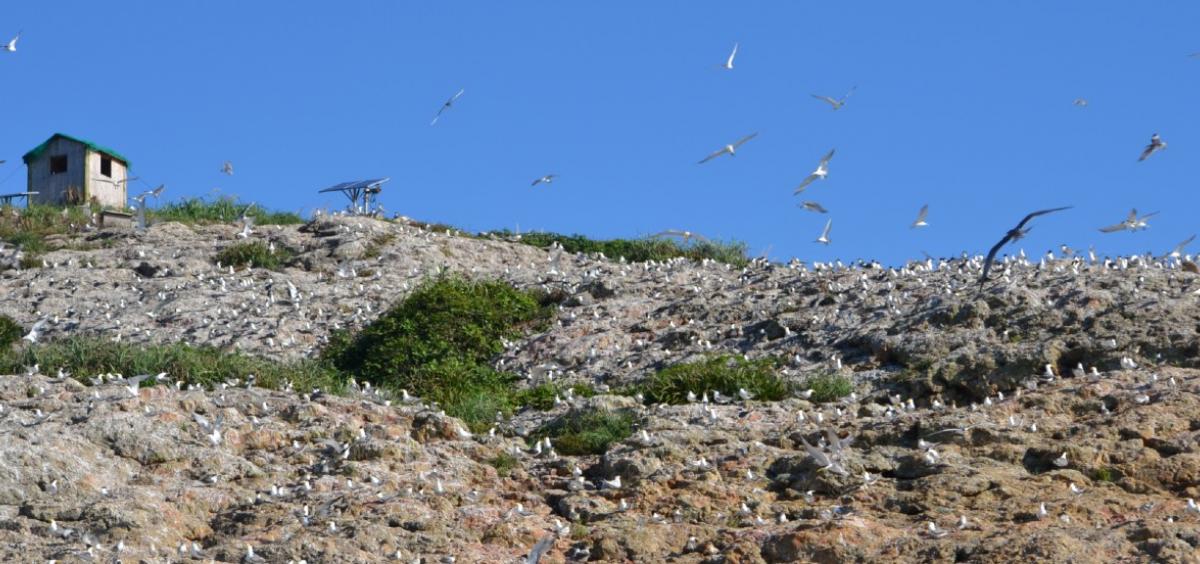 Tern Colony photo by Simba Chan
World's Smallest Imaging Device Has Heart Disease In Focus
A team of researchers led by the University of Adelaide and University of Stuttgart has used 3D micro-printing to develop the world's smallest, flexible scope for looking inside blood vessels.
The camera-like imaging device can be inserted into blood vessels to provide high quality 3D images to help scientists better understand the causes of heart attack and heart disease progression, and could lead to improved treatment and prevention.
In a study published in the journal Light: Science & Applications, a multidisciplinary team of researchers and clinicians was able to 3D print a tiny lens on to the end of an optical fibre, the thickness of a human hair.
The imaging device is so small that researchers were able to scan inside the blood vessels of mice.
Dr Jiawen Li, co-author and Heart Foundation Postdoctoral Fellow at the Institute for Photonics and Advanced Sensing, University of Adelaide, says in Australia cardiovascular disease kills one person every 19 minutes.
"A major factor in heart disease is the plaques, made up of fats, cholesterol and other substances that build up in the vessel walls," Dr Li said.
"Preclinical and clinical diagnostics increasingly rely on visualising the structure of the blood vessels to better understand the disease.
"Miniaturised endoscopes, which act like tiny cameras, allow doctors to see how these plaques form and explore new ways to treat them," she said.
Dr Simon Thiele, Group Leader, Optical Design and Simulation at the University of Stuttgart, was responsible for fabricating the tiny lens.
"Until now, we couldn't make high quality endoscopes this small," Dr Thiele said.
"Using 3D micro-printing, we are able to print complicated lenses that are too small to see with the naked eye.
"The entire endoscope, with a protective plastic casing, is less than half a millimetre across," he said.
Dr Li explains: "It's exciting to work on a project where we take these innovations and build them into something so useful.
"It's amazing what we can do when we put engineers and medical clinicians together," said Dr Li.
Jiawen Li, Simon Thiele, Bryden C. Quirk, Rodney W. Kirk, Johan W. Verjans, Emma Akers, Christina A. Bursill, Stephen J. Nicholls, Alois M. Herkommer, Harald Giessen, Robert A. McLaughlin.
Ultrathin monolithic 3D printed optical coherence tomography endoscopy for preclinical and clinical use.
Light: Science & Applications, 2020; 9 (1) DOI:
10.1038/s41377-020-00365-w
Early Menstruation Linked To Increased Menopause Symptoms
Early menstruation increases the likelihood of hot flushes and nights sweats decades later at menopause, according to a University of Queensland study.
School of Public Health researchers analysed data from more than 18,000 middle aged women across the UK, USA and Australia, as part of the Life course Approach to reproductive health and Chronic disease Events (InterLACE) international collaboration.
UQ's Dr Hsin-Fang Chung said the study showed women who started menstruating aged 11 or younger had a 50 per cent higher risk of experiencing frequent hot flushes and night sweats -- known as vasomotor symptoms -- at menopause.
The group was compared with women who had their first period at 14 or older.
"The risk of the women who menstruated early experiencing both symptoms was greater than having either hot flushes or night sweats alone," Dr Chung said.
She said early menstruation previously had been linked to adverse health conditions later in life, including type 2 diabetes and cardiovascular diseases.
InterLACE project leader Professor Gita Mishra said obesity played a significant role in the findings.
"Women who experienced early menstruation and were overweight or obese in midlife had a two times greater risk of frequent hot flushes and night sweats, compared with women who experienced their first period aged 14 years or older, and had normal weight," she said.
"These findings encourage women with early menstruation to engage in health promotion programs, especially weight management in adulthood," Professor Mishra said.
H‐F Chung, D Zhu, AJ Dobson, D Kuh, EB Gold, SL Crawford, NE Avis, ES Mitchell, NF Woods, DJ Anderson, GD Mishra.
Age at menarche and risk of vasomotor menopausal symptoms: a pooled analysis of six studies.
BJOG: An International Journal of Obstetrics & Gynaecology, 2020; DOI:
10.1111/1471-0528.16393
CSIRO To Serve Up Sustainable Source Of Omega-3 Oils From The Sea
Australia's national science agency, CSIRO, will use new technology to produce omega-3 oils from ocean microbes, offering an alternative to sourcing it from wild fish and creating new economic opportunities from the ocean.
CSIRO has signed an 18-month partnership agreement with Brisbane-based company Pharmamark Innovation to develop omega-3 oils, proteins and bioactives from marine microorganisms.
The partnership aims to unlock significant economic potential from a novel source of protein and omega-3 oils and will contribute to Australia's growing 'blue economy' target of $100 billion annual revenue by 2025.
The products will aim to boost the nutritional value of a range of food and beverages, beginning with the $89 billion global baby milk formula market.
CSIRO Research Scientist Kim Lee Chang, said the omega-3 oil was sourced from microorganisms found in the ocean, building on CSIRO's expertise in identifying and developing new sources for omega-3 oils such as engineered canola.
"Our science is underpinning the development of renewable and sustainable sources of omega-3 oils and other nutrients for which there is strong global demand," Dr Lee Chang said.
CSIRO Coasts Research Director Dr Andy Steven said investment in the blue economy could create new industries for Australia.
"Collaboration between science and industry is central to realising sustainable economic opportunities from our oceans and driving innovation in the blue economy," Dr Steven said.
"Supporting food security and global health while helping to grow Australian industry is a win-win."
Pharmamark Innovation CEO Guy Drummond said one of the aims was to deliver sustainable opportunities for a global market.
"This science-industry collaboration has the potential to generate a unique industry based on growing global demand for clean, green and healthy nutrients for people and animals," Mr Drummond said.
"These proteins and omega-3 oils are vegan and environmentally friendly. Their production will be safe, and cost effective, with the ability to bring the proven benefits of nutrients like omega-3 oils to many more people."
Omega-3 fatty acids are important for good health, assisting with brain and eye development and cognition, particularly in early childhood, and may help to decrease the risk of cardiovascular diseases, neural disorders, arthritis, asthma and skin diseases in humans.
Omega-3 oils are traditionally sourced from wild fish stocks and ocean krill, which are under pressure globally. Minor sources are from nuts and seeds, and oils from flaxseed, soybean and canola.
CSIRO's new technology cultures and extracts omega-3 from specific strains of unique and endemic thraustochytrids, a marine microorganism.
This marine-sourced omega-3 is part of CSIRO's portfolio of research identifying alternative products to improve human and animal nutrition.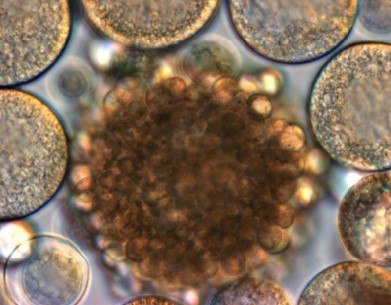 Omega-3 oils are being derived from Thraustochytrids, a marine microorganism, to boost the nutritional value of food and beverages. Image: CSIRO/ Dion Frampton
Popular Seafood Species In Sharp Decline Around The World
Fish market favourites such as orange roughy, common octopus and pink conch are among the species of fish and invertebrates in rapid decline around the world, according to new research.
In the first study of its kind, researchers at the University of British Columbia, the GEOMAR Helmholtz Centre for Ocean Research Kiel and the University of Western Australia assessed the biomass -- the weight of a given population in the water -- of more than 1,300 fish and invertebrate populations. They discovered global declines, some severe, of many popularly consumed species.
Of the populations analysed, 82 per cent were found to be below levels that can produce maximum sustainable yields, due to being caught at rates exceeding what can be regrown. Of these, 87 populations were found to be in the "very bad" category, with biomass levels at less than 20 per cent of what is needed to maximise sustainable fishery catches. This also means that fishers are catching less and less fish and invertebrates over time, even if they fish longer and harder.
"This is the first-ever global study of long-term trends in the population biomass of exploited marine fish and invertebrates for all coastal areas on the planet," said Maria "Deng" Palomares, lead author of the study and manager of the Sea Around Us initiative in UBC's Institute for the Oceans and Fisheries."When we looked at how the populations of major species have been doing in the past 60 years, we discovered that, at present, most of their biomasses are well below the level that can produce optimal catches."
To reach their findings, the researchers applied computer-intensive stock assessment methods known as CMSY and BSMY to the comprehensive catch data by marine ecosystem reconstructed by the Sea Around Us for the 1950-2014 period.
The greatest declines in stocks were found in the southern temperate and polar Indian Ocean and the southern polar Atlantic Ocean, where populations shrunk by well over 50 per cent since 1950.
While much of the globe showed declining trends in fish and invertebrates, the analysis found a few exceptions. One of these was the Northern Pacific Ocean where population biomass increased by 800 per cent in its polar and subpolar zones, and by about 150 per cent in its temperate zone.
Despite these pockets of improvement, the overall picture remains a cause for concern, according to co-author Daniel Pauly, principal investigator at Sea Around Us.
"Despite the exceptions, our findings support previous suggestions of systematic and widespread overfishing of the coastal and continental shelf waters in much of the world over the last 60-plus years," said Pauly. "Thus, pathways for improvements in effective fisheries management are needed, and such measures should be driven not only by clearly set total allowable annual catch limits, but also by well-enforced and sizeable no-take marine protected areas to allow stocks to rebuild."
M.L.D. Palomares, R. Froese, B. Derrick, J.J. Meeuwig, S.-L. Nöel, G. Tsui, J. Woroniak, D. Zeller, D. Pauly.
Fishery biomass trends of exploited fish populations in marine ecoregions, climatic zones and ocean basins.
Estuarine, Coastal and Shelf Science, 2020; 106896 DOI:
10.1016/j.ecss.2020.106896
Disclaimer: These articles are not intended to provide medical advice, diagnosis or treatment. Views expressed here do not necessarily reflect those of Pittwater Online News or its staff.