Inbox and Environment News: Issue 455
June 21 - 27, 2020: Issue 455
Grey Butcherbird: Birds In Your Pittwater Backyard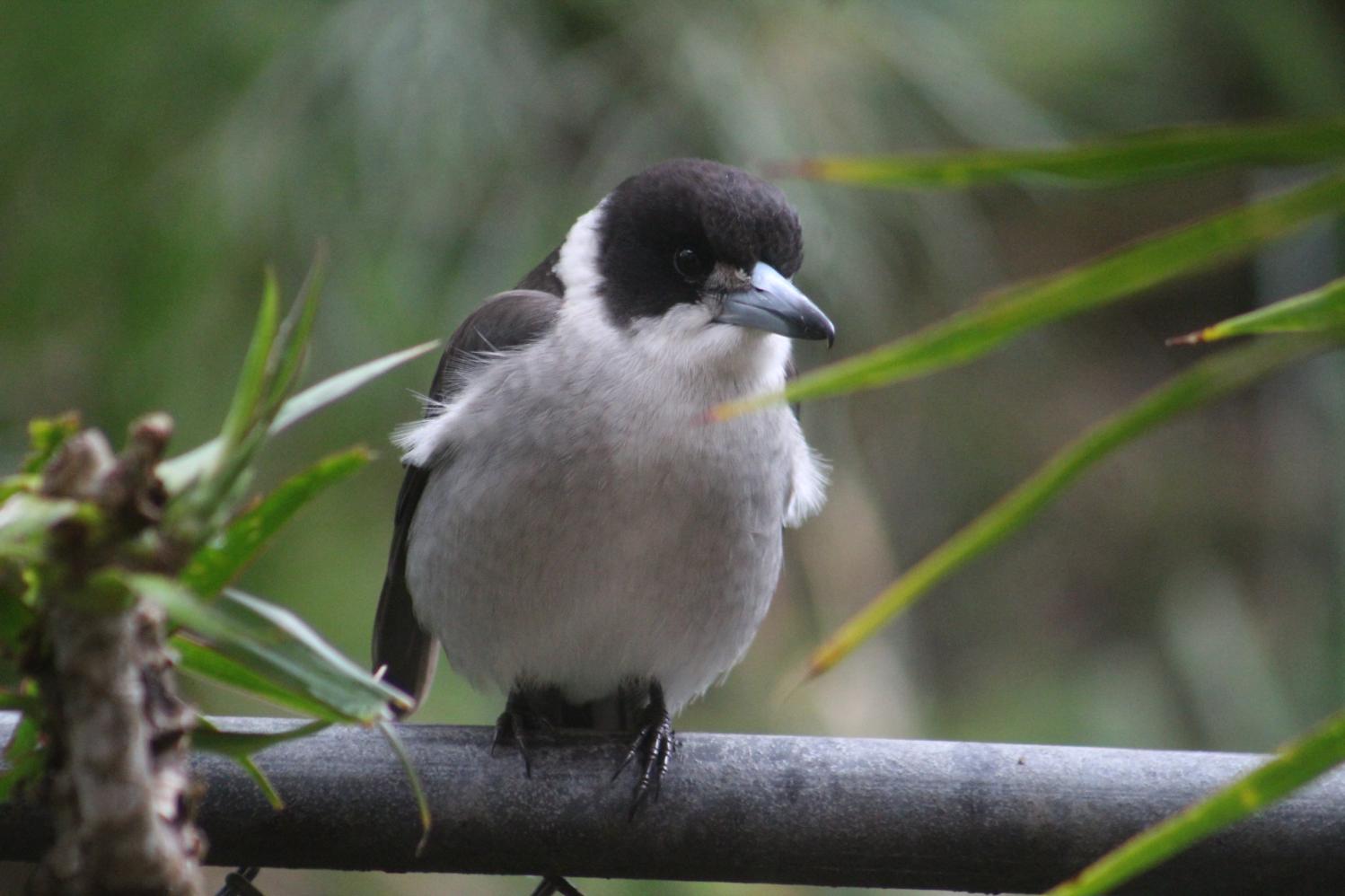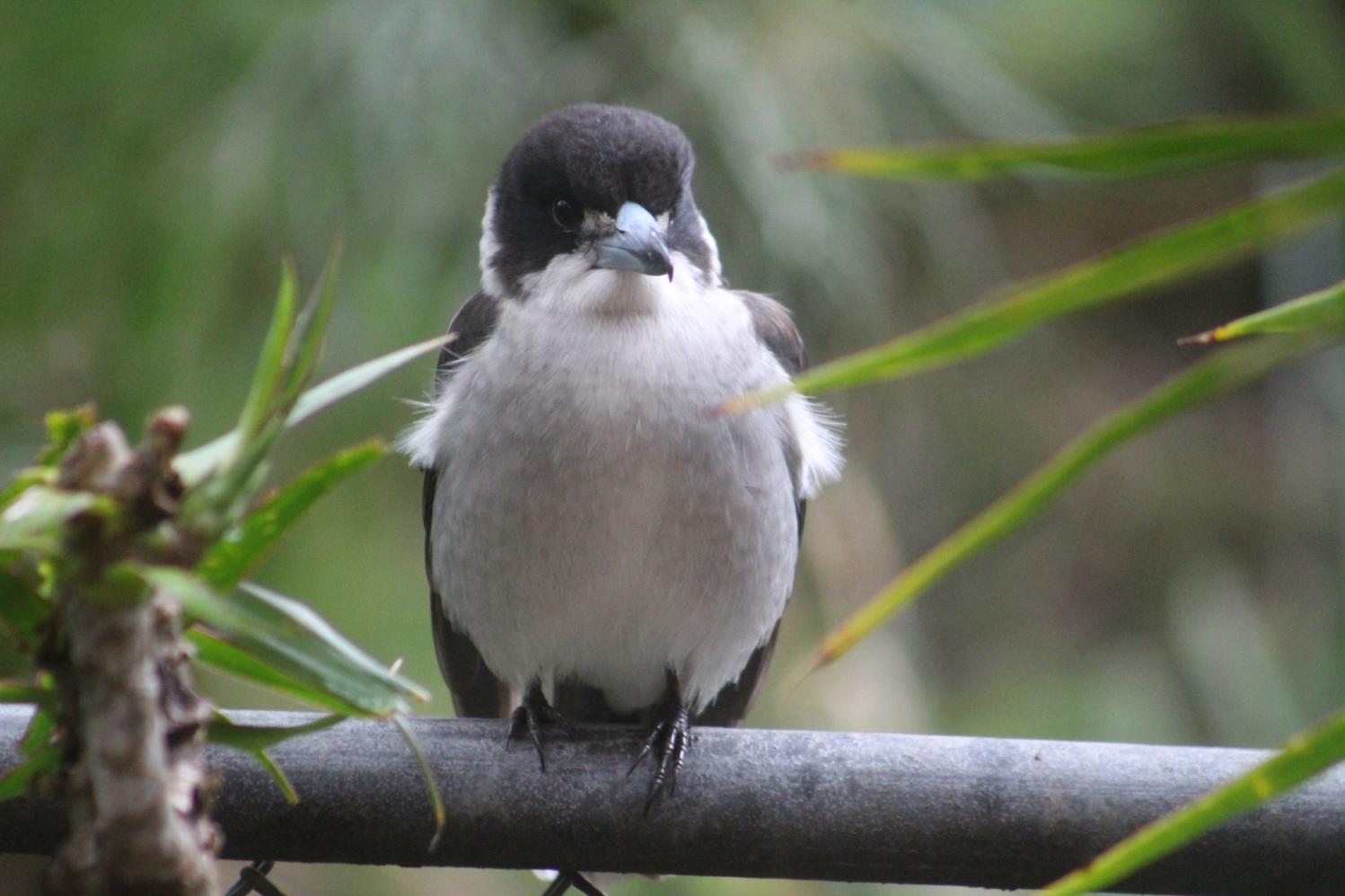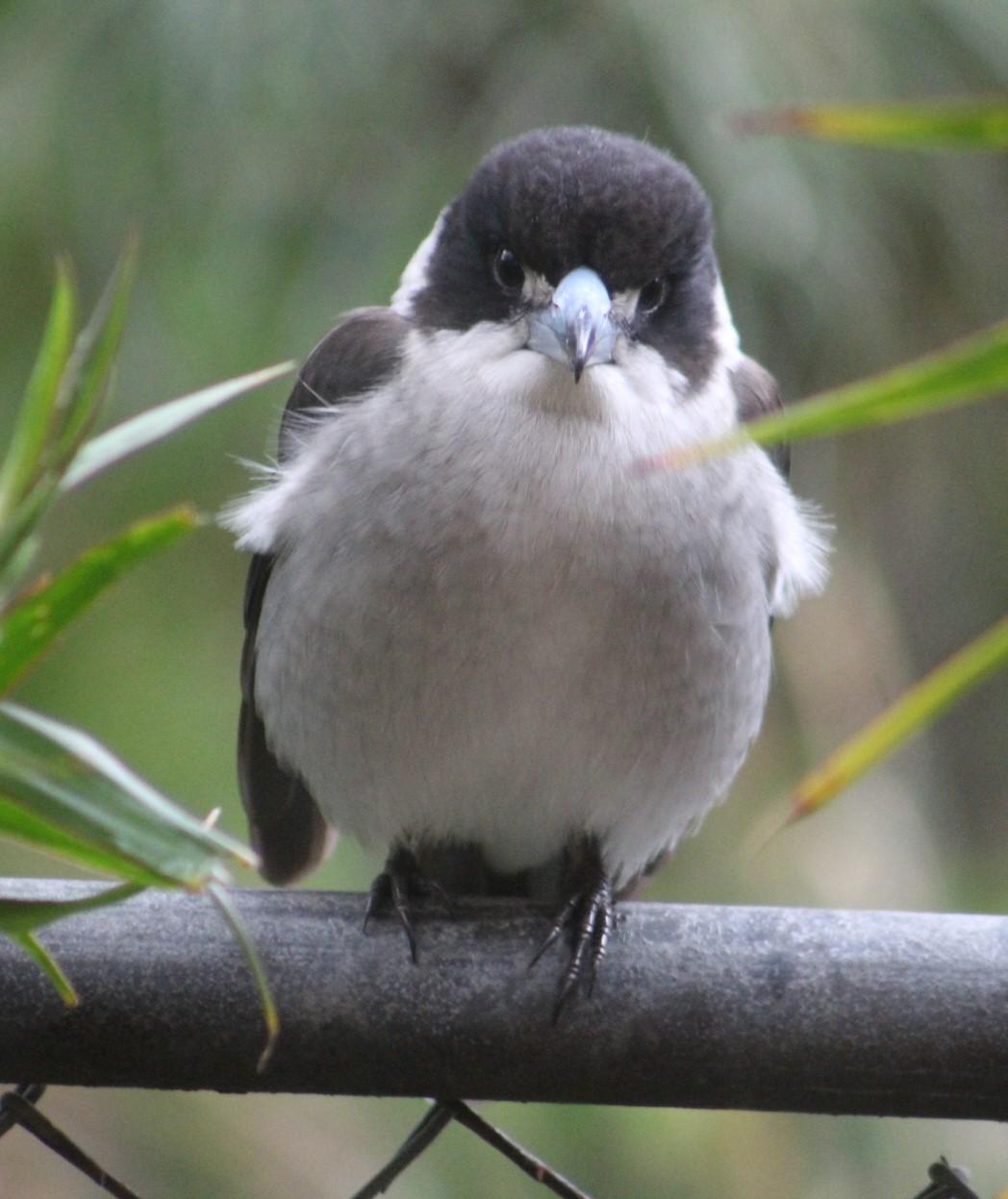 Grey Butcherbird
The grey butcherbird (Cracticus torquatus) is a widely distributed species endemic to Australia. It occurs in a range of different habitats including arid, semi-arid and temperate zones. It is found across southern Australia, but is absent from the deserts of central Australia and the monsoon tropics of northern Australia. It has a characteristic "rollicking" birdsong. It appears to be adapting well to city living, and can be encountered in the suburbs of many Australian cities including Sydney and Brisbane. The grey butcherbird preys on small vertebrates including other birds.
The grey butcherbird was first described by the English ornithologist John Latham in 1801 under the binomial name Lanius torquatus.
The grey butcherbird is a small grey, black and white bird with a weight of 90 grams (3.2 oz), a body length between 27–30 cm (10.6-11.8 in) and a wing span expanding 37–43 cm (14.6-16.9 in). The grey butcherbird is smaller than the Pied Butcherbird (Cracticus nigrogularis).
The juvenile is slightly different from the adult, as the juvenile does not have a black head, instead the head is a dark brown with fine streaks on the forehead and ear-covers and white loral spots that meet the eyes and bill, as well as having an off-white chin and throat. The upperbody is dark brown with streaks, and the uppertail-coverts are also a dark brown and have a brownish colour at the base of the uppertail. Juvenile's beaks are completely dark grey and often the hook at the tip of the beak is not obvious.
All members of the territorial group contribute to the territorial song, a loud and rollicking song with both musical and harsh elements. The song can be sung by only one member, but more often it is sung in duet or as a group. Some duets are antiphonal where it is not obvious that two or more birds are singing. Most songs are sung with more than one phase and are sung antiphonally. These songs consist of different group members singing different phases sequentially, but sometimes there are some overlap. Some songs have been known to last up to 15 minutes. During this time, there is no vocal interaction with groups from other territories.
The grey butcherbird usually breed in single territorial pairs from July to January. Both sexes defend their territories and nest throughout the year. The female incubates the eggs while the nestlings and fledglings are fed by both parents. The nest is a shallow, bowl-shaped made from sticks and twigs. The nest is lined with grasses and other soft fibres. Nests are normally located within 10 m (32.8 ft) of the ground.
The grey butcherbird is found in a range of habitats, from eucalypt forests and woodlands, mallee and acacia shrublands, rainforests and riparian vegetation to urban areas and residential townships.
Photos by A J Guesdon, June 2020 - Information from BirdLife Australia.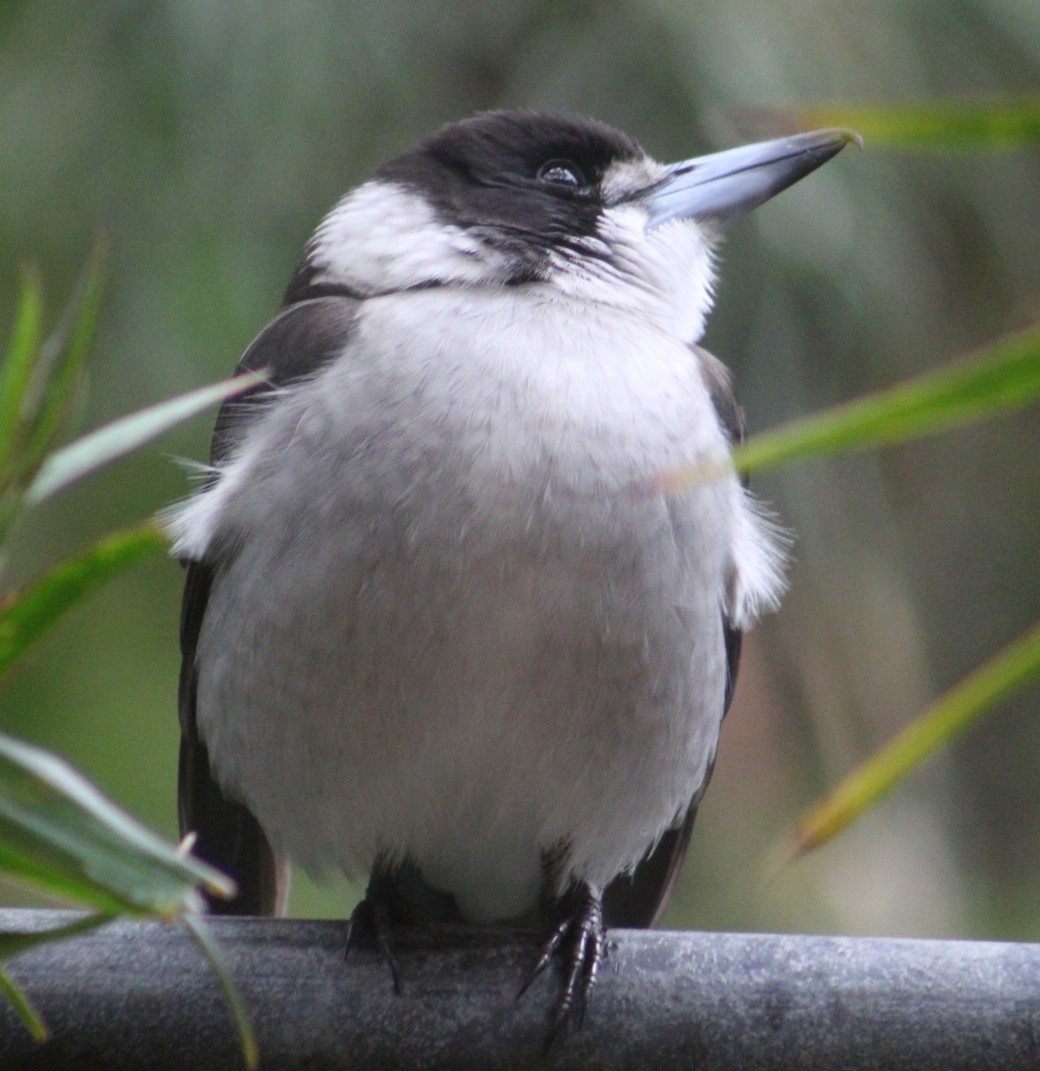 Ku-Ring-Gai Chase National Park Precinct Closures Update
Many COVID-19 restrictions have now been lifted from visitor precincts and facilities In Ku-ring-gai Chase National Park. However, several tracks and trails will remain closed while upgrades and remediation works are completed. These closures include:
Bobbin Head playground
Warrimoo walking track - public access may be restricted on Wednesday 17 and Thursday 18 June.
The Basin trail
The Basin campground and picnic area
Mackerel service trail
Salvation Loop and Wallaroo trails
Berowra track, between Apple Tree Bay and the intersection of Mount Ku-ring-gai track, has now reopened. However if you plan to visit, walk with caution as some sections of the track remain uneven.
Closed areas: The Basin campground, Basin trail and Mackerel service trail closed
The following areas will be closed from Monday 1 June until Monday 3 August 2020 while upgrade works and maintenance are underway:
The Basin trail
The Basin campground and picnic area
Mackerel service trail
No public access is permitted. There will be no access to The Basin Aboriginal Engraving Site, Mackerel Beach to The Basin trail, West Head Road or The Basin campground.
For further information call 02 9451 3479 or 02 9472 8949.
Closed areas: Salvation Loop and Wallaroo Trails closed for maintenance.
The Salvation Loop Trail and Wallaroo Trail at West Head will be closed from 2 June 2020 until early July 2020 for maintenance. Machinery will be on the trails so no public access is permitted for safety reasons.
For further information contact; (02) 9451 3479 or (02) 9472 8949
Please remember to practice appropriate social distancing requirements and good hygiene. From Saturday 13 June, the maximum group size for an outdoor gathering will be increasing from 10 to 20 people. Groups are still expected to maintain social distancing. If you arrive at a national park or other public space and it is too crowded to practice social distancing, it is your responsibility to leave the area. Do not wait to be instructed by NPWS staff or police.
The closure of toilets and other facilities will be decided on a case-by-case basis. Necessary site assessments will take place to consider the management of health and safety risk to visitors and staff, and available resourcing to maintain facilities. Access to sanitation products and running water cannot be guaranteed. We recommend bringing hand soap, hand wipes and toilet paper with you to maintain good hygiene as advised by the NSW Government.
If you're visiting the park, please bring a card to pay vehicle entry fees.
For more information about closures, call the NPWS Contact Centre on 1300 072 757, the NPWS North Western Sydney area office on 02 8448 0400 or the NPWS Sydney North area office on 02 9451 3479.
Penalties apply for non-compliance.
Two Hundred Sea Turtle Hatchlings Cause For Shellebration
June 17, 2020
More than 200 baby sea turtles have safely found their way to the ocean as this year's NSW sea turtle nesting season comes to close. Seven nests were found on NSW beaches from Tweed to Sydney's Northern Beaches between November 2019 and May 2020, a significant increase on last year's numbers.
NSW TurtleWatch Project Officer Holly West said it was wonderful to see green turtles and loggerhead turtles, both threatened species, nesting on northern NSW beaches.
"With an increasing number of threats to sea turtles, including vessel strikes, entanglements and coastal development infringing on nesting grounds, it's a relief to see them returning to our beaches year after year to lay their eggs.
"The local area NPWS staff and Turtle Watch volunteers have really put in the hard yards this year, spending more than 90 hours monitoring beaches up and down the coast for nesting activity, signs of predation and indicators that eggs have begun to hatch.
"We try to intervene as little as possible, however with so few turtles surviving to adult breeding age, we want to give the baby turtles the best possible chance of survival.
"To have ended the season with 224 hatchlings safely setting off into the 'big blue' – that's a really positive outcome," said Ms West.
Sand temperatures can influence the gender of hatchlings, with cooler sand temperatures producing males while warmer temperatures produce females.
"Our staff in collaboration with NSW National Parks and Wildlife Service rangers deployed temperature data loggers at each of the NSW nests sites. The cooler temperatures recorded suggest that most likely all of our 224 hatchlings will be male, which is good news for the sea turtle population.
"As global temperatures rise, we are seeing a potential feminisation of our sea turtle populations. Nests in NSW may become critically important in the years to come as a means of maintaining gender diversity in sea turtle populations," said Ms West.
"We ask beach and water users to be mindful of sea turtles while enjoying NSW's coastal waters. Keep your eyes peeled for turtle tracks while walking the beach and if you spot some, notify NPWS or Australian Seabird Rescue as soon as you can.
"The sooner you let us know, the quicker we can get down to the beach and ensure the nest is protected. Even just two hours of onshore wind can completely obscure turtle tracks, making it impossible for us to locate and monitor the nest.
"We've also seen a number of adult turtles injured after being struck by recreational vessels. If you're out on the water, designate a lookout for your vessel and consider travelling more slowly in areas where turtles are often sighted.
The NSW TurtleWatch program has been developed by Australian Seabird Rescue and is supported by the NSW Government's Saving our Species Program and Marine Estate Management Strategy. It is a citizen science program involving volunteers collecting valuable data for marine turtles nesting in NSW and their potential threats.
If you see turtle tracks, hatchlings or injured or dead sea turtles on a NSW beach, contact Australian Seabird Rescue on 0428 862 852 or NSW National Parks and Wildlife Service on 13000PARKS (1300 07275) as soon as possible.
Critically Endangered Shorebirds At Risk From Off-Leash Dogs
June 17, 2020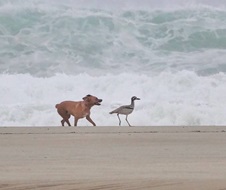 With only eleven breeding pairs of Beach Stone Curlew in NSW, local residents and visitors to Byron Shire are being asked to help protect the critically endangered shorebird by keeping their pets away from shorebird habitat areas. NSW National Parks and Wildlife Service (NPWS) Ranger Team Leader, Jenny Atkins said off-leash dogs are a key threat to curlews and other migratory shorebirds that inhabit Belongil and nearby Brunswick Heads Nature Reserve.
"Shorebirds are wild animals and are very sensitive to disturbances by people, vehicles and animals," said Ms Atkins.
"An off-leash dog is a terrifying prospect for a shorebird and can cause them to panic and abandon their nests for long periods of time. This can be lethal for eggs and chicks, as they are left vulnerable to predation and harmful weather conditions.
"We've also seen shorebird nests crushed, destroyed and, and in some cases, the eggs eaten by off-leash dogs.
"For this reason, off-leash dogs are not permitted in shorebird habitat, including on the beach adjacent to the Belongil Creek estuary or the Brunswick Heads Nature Reserve. The minimum penalty for an off-leash dog in these areas is $300.
NPWS, Cape Byron Marine Park and Byron Shire Council staff regularly patrol these areas and can issue on the spot fines.
"The Belongil breeding pair of beach stone-curlews first began nesting in the area in 2018. Over the past two years, only two chicks have successfully fledged at this site.
"NPWS is also working with the Saving our Species program on a broader conservation project to secure the future of the beach stone-curlew but it's important that we all do our part to help this threatened species.
"We're appealing to pet owners to please give the birds space. Ensure your dog remains within designated off-leash zones at Belongil Beach and Brunswick Heads Main Beach," said Ms Atkins.
Maps of permitted off-leash dog exercise areas in the Byron Shire can be found on the Byron Shire Council website.
You can report illegal activities in Byron National Parks to Tweed Byron Area on (02) 6639 8300 or by emailing npws.tweedbyron@environment.nsw.gov.au
Photo: Off-leash dog chases beach stone-curlew (Esacus magnirostris), Byron Shire Photo: Reid Waters
Upper Hunter MP Michael Johnsen Blasted Over False CSG Complaint Claims
June 16, 2020
NSW farmers are outraged after National Party Member for the Upper Hunter, Michael Johnsen falsely claimed he had not been contacted by farmers worried about the deeply unpopular Santos Narrabri coal seam gas project.
Mr Johnsen made the claims during ABC Country Hour (begins at roughly 7.00) on Monday, saying, in response to whether he'd had any blow back or complaints from farmers, "no I haven't".
The comments come after National Party MPs recently sided with their Liberal Party colleagues in the NSW Lower House to vote down a Bill to impose a moratorium on the CSG industry, at least until all of the Chief Scientist's recommendations were put in place.
Upper Hunter constituent Dr Jacinta Green, representing SOS Liverpool Plains, has since come forward confirming she contacted Mr Johnsen with concerns over the gasfield.
"I was horrified to hear on Country Hour that Michael Johnsen said that he had not heard from one farmer opposed to coal seam gas," said Dr Green.
"I wrote to Mr Johnsen's office in early June about the CSG Moratorium Bill, voicing our opposition to CSG and asking him to side with us, farmers of the Liverpool Plains in Mr Johnsen's own electorate, to abstain from voting against the Bill.
"I am appalled that Mr Johnsen fails to even acknowledge our concerns."
New TV Ad Promotes Renewable Energy Over Toxic CSG
June 15, 2020
A new TV ad promoting renewable energy as a better choice for NSW's north west than polluting coal seam gasfields has begun airing on regional television stations Prime7 and NBN.
The ad comes following community outrage over the NSW Planning Department's decision to label the Santos Narrabri gasfield as "approvable" before referring the project to the Independent Planning Commission on Friday.
It features commentary by Narrabri renewable energy consultant Rohan Boehm and Boggabri farmer Sally Hunter.
"Having an industrialised landscape over a massive, massive area, it totally changes our townships, communities and our way of life," Mr Boehm said of the proposed gasfield.
Mrs Hunter said Santos' planned gasfield, which if built would drill 850 CSG wells through the recharge zone for the Great Artesian Basin, wasn't worth the risk.
"Groundwater is the most precious item that we have and to me, it's just not worth risking that," she said.
In 2018, the Renewable Narrabri report found the north west of NSW had enormous renewable energy potential that, if seized, would provide much more opportunities for locals than Santos' gasfield.
Among the report's findings was that renewable energy generation projects would use one-twentieth of the land area compared to CSG. Given the recent announcement that insurer IAG will not cover farms with gas wells, renewable generation infrastructure is far lower risk than CSG.
The report also found solar would create four times more long-term jobs than gas without risking groundwater contamination. According to the report, by 2030, there will be just 120 local employees working on the Santos Narrabri gasfield, while there was enough renewable energy potential in the Narrabri local district alone to create 500 direct jobs.
Solar also would not produce the estimated 840,000 tonnes of contaminated salt waste the Santos gasfield would be responsible for, as identified in the NSW Planning Department's document last week.
The 30-second ad, paid for by Lock the Gate Alliance's supporters, will be screened in the Dubbo and Orange regions for the next two weeks.
Morrison's Deregulation Plan = Cutting Corners And Killing Koalas Greens State
June 15, 2020
The Morrison Government's "deregulation plan" is code for letting big business cut corners at the expense of our environment, the Greens say, pledging to fight the plan in the Parliament.
Greens Spokesperson for the Environment Senator Sarah Hanson-Young said:
"The Morrison Government wants to sacrifice environmental protections so miners and developers can bank bigger profits.
"The push to cut environmental protections for corporate profit is outdated, last century thinking, that will take Australia backwards. Morrison's plan is a fast-track to the 1950s, not to a modern smarter Australia.
"Our environment laws are already failing to protect Australia's wildlife. Koalas, native birds and hundreds of other Australian animals need urgent protection from extinction.
"The Government is trying to pre-determine the recommendations of the independent 10-year review into the EPBC Act in favour of more habitat destruction.
"Under the EPBC Act, koalas have already lost one million hectares of critical habitat. Rio Tinto was able to blast away 46,000 years of Indigenous heritage. Water catchments for Sydney have been polluted by dirty coal mines.
"At least 7.7million hectares of critical habitat has been destroyed for mining and development over the last 20 years.
"The Government's attack on the environment means more dead koalas, more logging and more pollution.
"Using Covid19 as an excuse to scrap environmental protections is an act of bastardry. Most Australians want better protection for the environment, not less. Australians want jobs and projects that look after our forests, beaches and parks, not jobs that trash our environment and kill off our native animals."
How Fish Got Onto Land And Stayed There
June 17, 2020
Research on blennies, a family of fish that have repeatedly left the sea for land, suggests that being a 'jack of all trades' allows species to make the dramatic transition onto land but adapting into a 'master of one' allows them to stay there. The findings are published in the British Ecological Society journal Functional Ecology.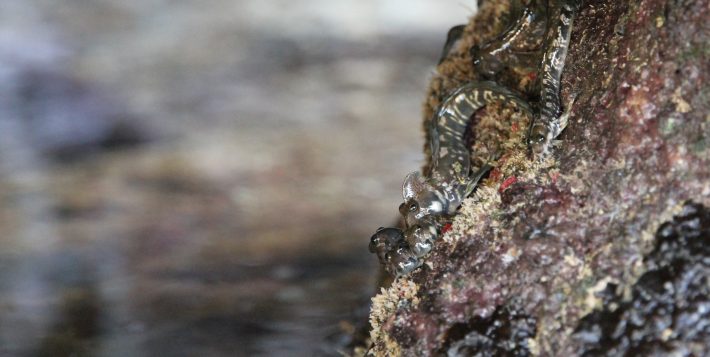 A group of Pacific leaping blennies out of the water on the foreshores of the island Guam. Credit Terry Ord
Researchers from University of New South Wales and the University of Minnesota pooled data on hundreds of species of blennies, a diverse family of fish where some are aquatic and others have left the water completely. They found that a flexible diet and behaviour were likely to be instrumental in the transition to land.
However, once out of the water, restrictions on the type of food available triggered major evolutionary changes, particularly to their teeth, as land dwelling blennies have become specialists in scraping algae and detritus from rocks.
Dr Terry Ord, lead author of the research, said: "The implications of our findings are that having a broad diet or being behaviourally flexible can help you move into a new habitat. But once there, this flexibility becomes eroded by natural selection."
"This presumably means those highly specialised species are less likely to be able to make further transitions, or cope with abrupt environment changes in their existing habitat."
The scenario of fish colonising land has obvious parallels with the origin of all land vertebrates. "Fossils can give us important insights into how that transition might have unfolded, and the types of evolutionary adaptations it required or produced. But having a contemporary example of fish making similar ecological transitions can also help us understand the general challenges that are faced by fish out of the water" said Dr Ord.
Blennies are a remarkable family of fish with different species occupying strikingly different environments. Some are aquatic. Others spend time in and out of the water in the intertidal zone, an extreme environment with fluctuating water levels and pools that can rapidly change in temperature and oxygen levels.
Some species of blenny are terrestrial and spend almost their entire lives out of the water in the splash zone and must keep moist in order to breathe through their skin and gills. Despite these challenges, blennies have been incredibly successful in repeatedly making these dramatic transitions.
Because of this diversity, different blenny fish species represent clearly defined stages of the invasion process between two completely different environments. This makes them a unique group of animals to study.
Dr Ord explained the origin of the study with his co-author Dr Peter Hundt: "We both had extensive data collected on many different species of blenny from across the world. Peter had detailed information on diet and teeth morphology, while I had lots of data on behaviour and frequency of different species emerging from water for brief or extended periods on land.
"We threw a set of complex evolutionary statistical models at this combined data and we were able to reveal the sequence of events that likely allowed aquatic marine fishes to ultimately evolve into fishes that could leave water and then colonise land. Our study also showed how those species on land adaptively changed to better suit the specialised diet needed to survive on land."
The authors caution that although the observational data suggests a flexible diet and behaviour allows a transition to new environments to occur, it cannot confirm causality. "Ideally we would perform some type of experimental investigation to try to establish casualty. What this experimental study might be is hard to imagine at this stage, but we're working on it." said Dr Ord.
The authors are also looking to further investigate how the invasion of land has impacted other aspects of blenny fish behaviour, ecology and bodies. "Terrestrial blennies are really agile out of water, and I suspect they've adapted their body shape to allow them to hop about the rocks so freely. Which in turn implies they might not be able to go back to the water" said Dr Ord, "It would also be exciting to know how their sensory systems might have adapted out of the water as well, given vision and smell would probably work quite differently in these environments."
You can read the research article for free (for a limited time) here: https://besjournals.onlinelibrary.wiley.com/doi/10.1111/1365-2435.13600
Antarctic Sea Ice Loss: New Study
June 17, 2020
Scientists have discovered that summer sea ice in the Weddell Sea area of Antarctica has decreased by one million square kilometres – an area twice the size of Spain – in the last five years, with implications for the marine ecosystem. The findings are published this month (June 2020) in the journal Geophysical Research Letters.
Sea ice surrounding Antarctica provides an important habitat for many species including penguins and seals, which rely on it to access food and to breed.
Sea ice in the Weddell Sea has reduced by one third over the last five years. Photo credit_Susie Grant
An international team of researchers studied satellite records of sea ice extent and weather analyses starting in the late 1970s to understand why summer sea ice in the Weddell Sea area of Antarctica has reduced by a third over the last five years. They found that ice loss occurred due to a series of severe storms in the Antarctic summer of 2016/17, along with the re-appearance of an area of open water in the middle of the 'pack ice' (known as a polynya), which had not occurred since the mid-1970s.
Lead author Professor John Turner, a climate scientist at British Antarctic Survey, says:
"Antarctic sea ice continues to surprise us. In contrast to the Arctic, sea ice around the Antarctic had been increasing in extent since the 1970s, but then rapidly decreased to record low levels, with the greatest decline in the Weddell Sea. In summer, this area now has a third less sea ice, which will have implications for ocean circulation and the marine wildlife of the region that depend on it for their survival."
The ocean around Antarctica freezes and doubles the size of the continent in the austral winter, with the sea ice extent reaching over 18 million square kilometres by late September. Through the spring and summer, the sea ice almost completely melts in most parts of the Antarctic, with only the Weddell Sea retaining a significant amount of sea ice.
There are few storms around the Antarctic in the austral summer, but in December 2016, a number of intense and unseasonal storms developed in the Weddell Sea and drew warm air towards the Antarctic, melting a large amount of sea ice. The ice-free ocean absorbed energy from the Sun and then created a warm ocean temperature anomaly that still persists today.
The winter of 2016 also saw the development of a polynya in the Weddell Sea, a large area of open water within the sea ice, which also contributed to the overall decline in sea ice extent. This polynya was created by the strong winds associated with the storms and unprecedented warm ocean conditions.
This recent rapid sea ice loss is affecting both the Weddell Sea ecosystem and the wider Antarctic wildlife/plants and animals. Many species, ranging from tiny ice algae and shrimp-like crustaceans called krill to seabirds, seals and whales, are highly adapted to the presence of sea ice. If the drastic changes observed continue, they will have repercussions throughout the food chain, from affecting nutrients to the reduction of essential habitat for breeding and feeding for vast numbers of animals, such as ice seals and some species of penguins.
Author and ecologist Professor Eugene Murphy from British Antarctic Survey says:
"The dramatic decline in sea ice observed in the Weddell Sea is likely to have significant impacts on the way the entire marine ecosystem functions. Understanding these wider consequences is of paramount importance, especially if the decline in ice extent continues."
Because of the large year-to-year variability in Antarctic sea ice extent the scientists cannot be sure if the ice in the Weddell Sea will in the short-term recover to the values seen before 2016 or whether they are seeing the start of the expected long-term decline of sea ice.
Researchers on this study were from British Antarctic Survey, the Indian National Centre for Polar and Ocean Research, Nanjing University, China and Victoria University of Wellington, New Zealand.
Recent Decrease of Summer Sea Ice in the Weddell Sea, Antarctica by John Turner, Maria Vittoria Guarino, Jack Arnatt, Babula Jena, Gareth J. Marshall, Tony Phillips, C. C. Bajish, Kyle Clem, Zhaomin Wang, Tom Andersson, Eugene J. Murphy and Rachel Cavanagh is published in the journal Geophysical Research Letters here
Please Help Sydney Wildlife Rescue: Donate Your Cans And Bottles And Nominate SW As Recipient
You can Help Sydney Wildlife help Wildlife. Sydney Wildlife Rescue is now listed as a charity partner on the return and earn machines in these locations:
Pittwater RSL Mona Vale
Northern Beaches Indoor Sports Centre NBISC Warriewood
Woolworths Balgowlah
Belrose Super centre
Coles Manly Vale
Westfield Warringah Mall
Strathfield Council Carpark
Paddy's Markets Flemington Homebush West
Woolworths Homebush West
Bondi Campbell pde behind Beach Pavilion
Westfield Bondi Junction car park level 2 eastern end Woolworths side under ramp
UNSW Kensington
Enviro Pak McEvoy street Alexandria.
Every bottle, can, or eligible container that is returned could be 10c donated to Sydney Wildlife.
Every item returned will make a difference by removing these items from landfill and raising funds for our 100% volunteer wildlife carers. All funds raised go to support wildlife.
It is easy to DONATE, just feed the items into the machine select DONATE and choose Sydney Wildlife Rescue. The SW initiative runs until August 23rd.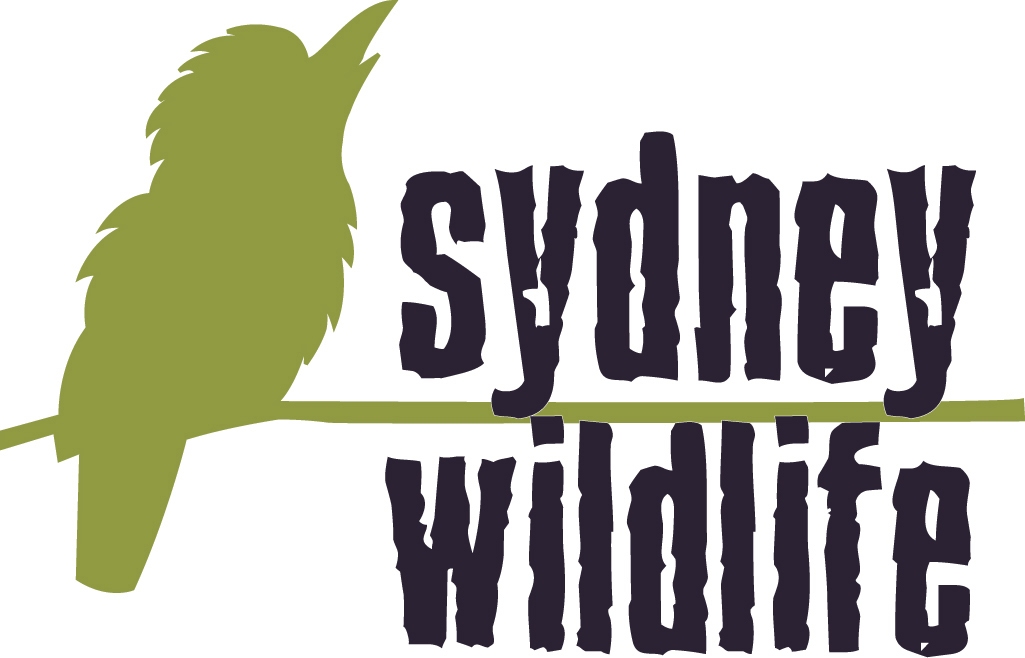 ORRCA Art Comp. 2020 And ORRCA Census Day 2020
ORRCA stands for the Organisation for the Rescue and Research of Cetaceans in Australia. Put simply, our primary focus is the rescue, preservation, conservation and welfare of Whales, Dolphins, Seals and Dugongs in Australian waters.
ORRCA operates a 24/7 Rescue Hotline for the public to report any injured or stranded whales, dolphins, seals and dugongs. Simply call 02 9415 3333.
We are the only volunteer wildlife rehabilitation group in New South Wales licensed to be involved with marine mammal rescue, rehabilitation and release. Our members come from all walks of life, age groups and nationalities.
ORRCA offers the community one of the most experienced and successful whale, dolphin, seal and dugong rescue teams in Australia. We are also proud that today, we have rescue trained teams in Western Australia and Queensland available to support local authorities should a marine mammal incident arise.
All members within ORRCA are volunteers
We operate as a non-profit organisation and have charity status.
It is because of the generosity of the public providing donations, and the love and passion of people wanting to get involved and learn about these amazing animals, that ORRCA exists on its own two flippers today.
Through our ever growing membership base of valued and dedicated volunteers and our highly commended rescue training workshops coupled with the strength and dedication of the Committee, ORRCA has achieved extraordinary things over the past 34 years.
ORRCA operates a 24/7 Rescue Hotline for the public to report any injured or stranded whales, dolphins, seals and dugongs. Simply call 02 9415 3333.
Visit: http://www.orrca.org.au/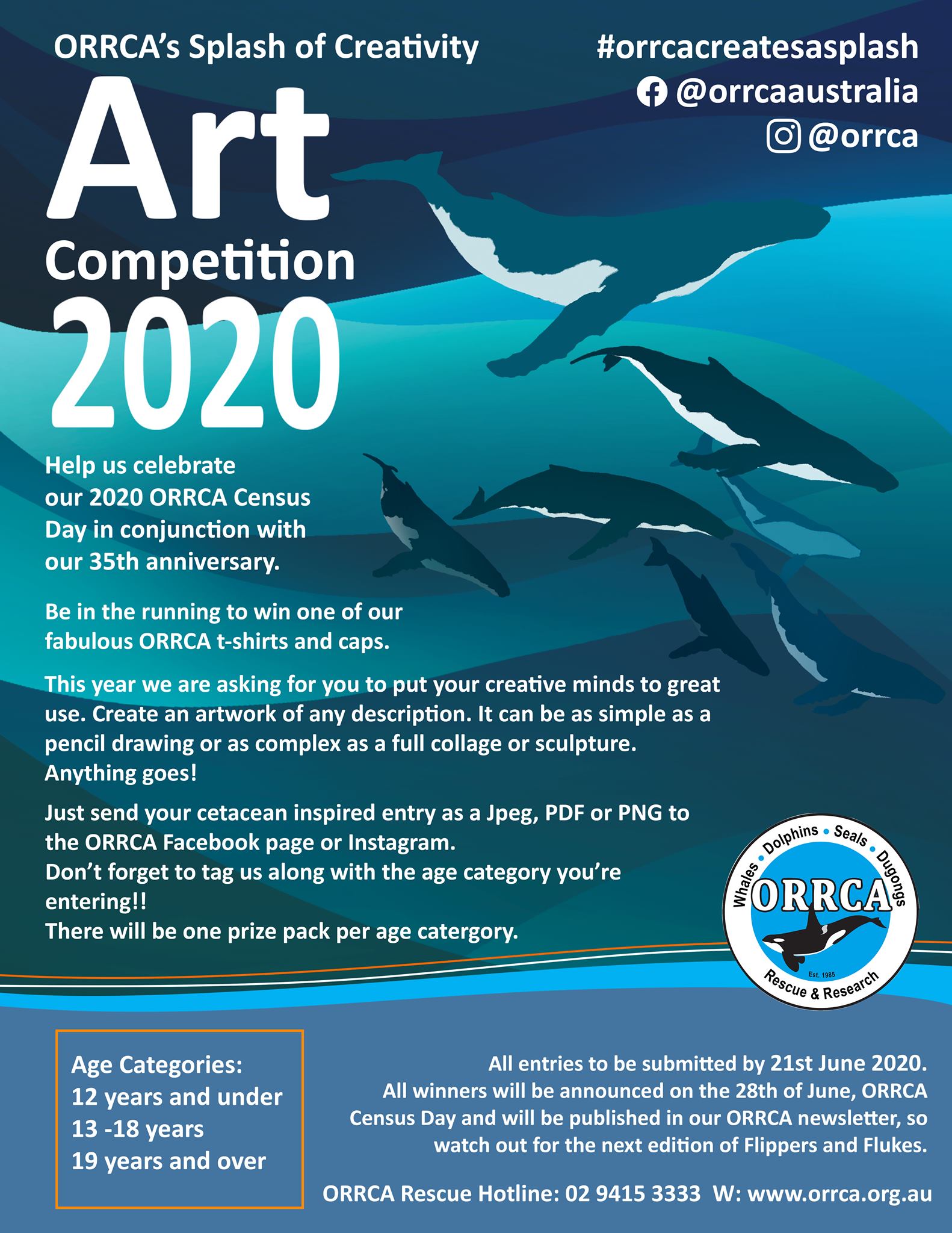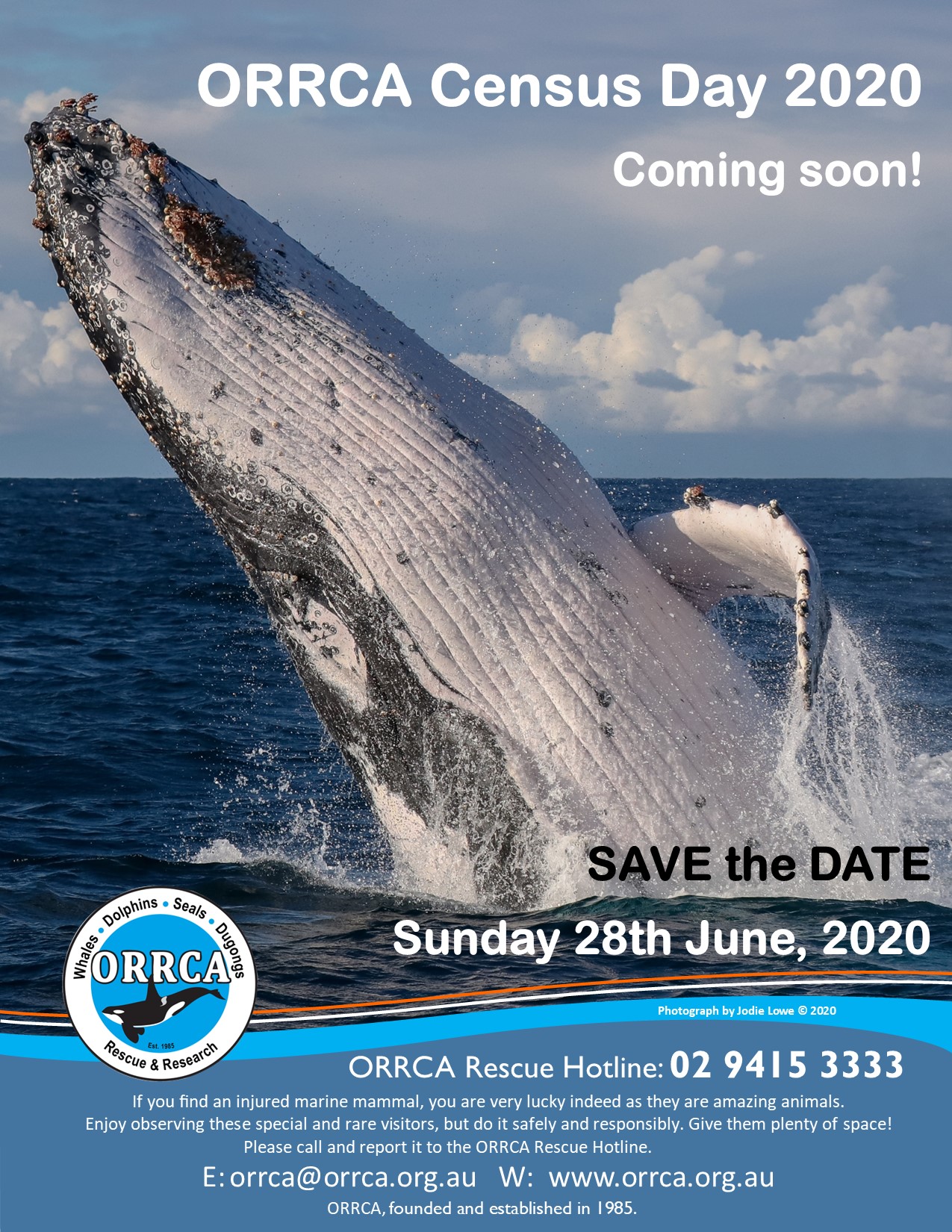 Rat Poisons Are Killing Our Wildlife: Alternatives
BirdLife Australia is currently running a campaign highlighting the devastation being caused by poison to our wildlife. Rodentcides are an acknowledged but under-researched source of threat to many Aussie birds. If you missed BirdLife's rodenticide talk but would like to know more, share data and comment on the use of rodenticides in Australia please visit: https://www.actforbirds.org/ratpoison
Owls, kites and other birds of prey are dying from eating rats and mice that have ingested Second Generation rodent poisons. These household products – including Talon, Fast Action RatSak and The Big Cheese Fast Action brand rat and mice bait – have been banned from general public sale in the US, Canada and EU, but are available from supermarkets throughout Australia.
Australia is reviewing the use of these dangerous chemicals right now and you can make a submission to help get them off supermarket shelves and make sure only licenced operators can use them.
There are alternatives for household rodent control – find out more about the impacts of rat poison on our birds of prey and what you can do at the link above and by reading the information below.
Let's get rat poison out of bird food chains.
The Australian Pesticides and Veterinary Medicines Authority (APVMA) – is currently asking Australians for their views on how rodent poisons are regulated.
Have your say by making a submission here.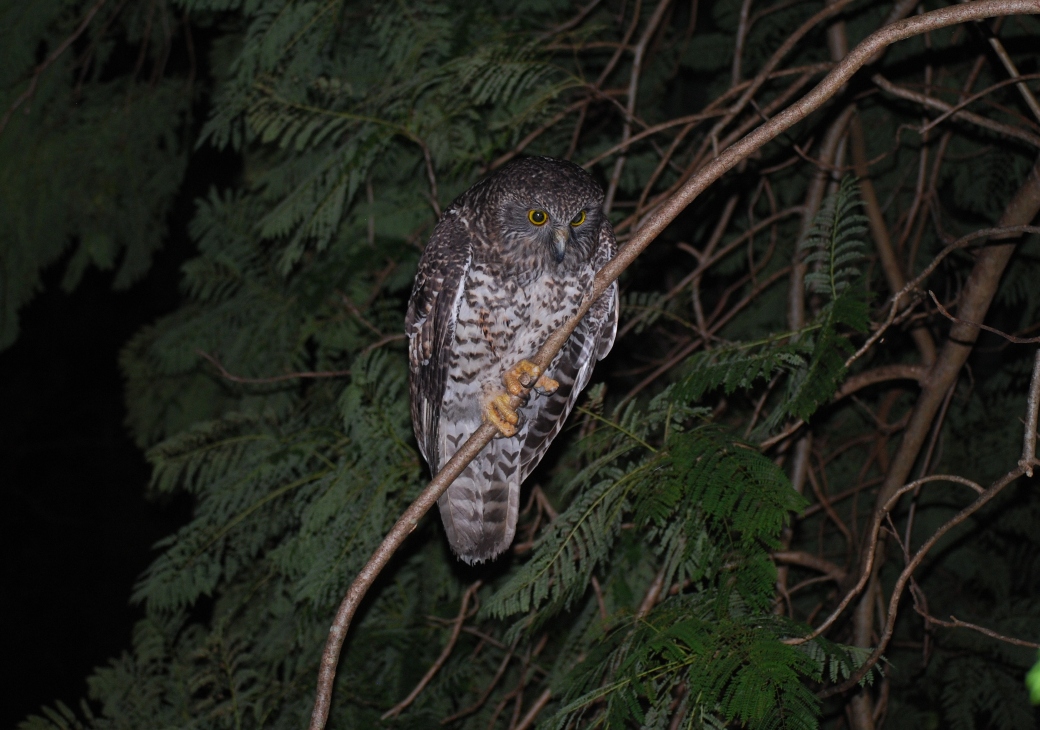 Powerful Owl at Clareville - photo by Paul Wheeler
Pesticides that are designed to control pests such as mice and rats cane also kill our wildlife through either primary or secondary poisoning. Insecticides include pesticides (substances used to kill insects), rodenticides (substances used to kill rodents, such as rat poison), molluscicides (substances used to kill molluscs, such as snail baits), and herbicides (substances used to kill weeds).
Primary poisoning occurs when an animal ingests a pesticide directly – for example, a brushtail possum or antechinus eating rat bait. Secondary poisoning occurs when an animal eats another animal that has itself ingested a pesticide – for example, a greater sooty owl eating a rate that has been poisoned or an antechinus that had eaten rat bait.
Rodenticides are the most common and harmful pesticides to Australian wildlife. Though no comprehensive monitoring of non-target exposure of rodenticides has been conducted, numerous studies have documented the harm rodenticides do to native animals. In 2018, an Australian study found that anticoagulant rodenticides in particular are implicated in non-target wildlife poisoning in Australia, and warned Australia's usage patterns and lax regulations "may increase the risk of non-target poisoning".
Most rodenticides work by disrupting the normal coagulation (blood clotting) process, and are classified as either "first generation" / "multiple dose" or "second generation" / "single dose", depending on how many doses are required for the poison to be lethal.
These anticoagulant rodenticides cause victims of anticoagulant rodenticides to suffer greatly before dying, as they work by inhibiting Vitamin K in the body, therefore disrupting the normal coagulation process. This results in poisoned animals suffering from uncontrolled bleeding or haemorrhaging, either spontaneously or from cuts or scratches. In the case of internally haemorrhaging, which is difficult to spot, the only sign of poisoning is that the animal is weak, or (occasionally) bleeding from the nose or mouth. Affected wildlife are also more likely to crash into structures and vehicles, and be killed by predators.
An animal has to eat a first generation rodenticide (e.g. warfarin, pindone, chlorophaninone, diphacinone) more than once in order to obtain a lethal dose. For this reason, second generation rodenticides (e.g. difenacoum, brodifacoum, bromadiolone and difethialone) are the most commonly used rodenticides. Second generation rodenticides only require a single dose to be consumed in order to be lethal, yet kill the animal slowly, meaning the animal keeps coming back. This results in the animal consuming many times more poison than a single lethal dose over the multiple days it takes them to die, during which time they are easy but lethal prey to predators. This is why second generation poisons tend to be much more acutely toxic to non-target wildlife, as they are much more likely to bioaccumulate and biomagnify, and clear very slowly from the body.
Species most at risk from poisons
Small Mammals
Small mammals including possums and bandicoots often consume poisons such as snail bait, or rat bait that has been laid out to attract and kill rats, mice, and rabbits. Poisons such as pindone are often added to oats or carrots, and lead to a slow, painful death of internal bleeding. Australian possums often consume rat bait such as warfarin, which causes extensive internal bleeding, usually resulting in death.
There is a very poor chance of survival. Possums are also known to consume slug bait, which results in a prolonged painful death mainly from neurological effects. There is no treatment.
Small mammals can also be poisoned by insecticides. Possums, for example, can ingest these poisons when consuming fruit from a tree that has been sprayed with insecticide. Rescued by a WIRES carer, the brushtail possum joey pictured below was suffering from suspected insecticide poisoning. Though coughing up blood, luckily the joey did not ingest a lethal dose as he survived in care and was later released.
Large Mammals
Despite their size, large mammals including wallabies, kangaroos and wombats can also fall victim to pesticide poisoning. Wallabies and kangaroos have been known to suffer from rodenticide poisoning, while poisons often ingested by wombats include rat bait from farm sheds, and sodium fluroacetate (1080) laid out to kill pests such as cats and foxes.
Australian mammals are also impacted by the use of insecticides. DDT, although a banned substance, has been reported as killing marsupials.
Birds
Birds have a high metabolic rate and therefore succumb quickly to poisons. Australian birds of prey – owls (such as the southern boobook) and diurnal raptors (such as kestrels) – can be killed by internal bleeding when they eat rodents that have ingested rat bait. A 2018 Western Australian study determined that 73% of southern boobook owls found dead or were found to have anticoagulant rodenticides in their systems, and that raptors with larger home ranges and more mammal-based diets may be at a greater risk of anticoagulant rodenticide exposure.
Insectivorous birds will often eat insects sprayed with insecticides, and a few different species of birds may be affected at the same time. Unfortunately little can be done and death most often results.
Organophosphates are the most widely used insecticide in Australia. Birds are very susceptible to organophosphates, which are nerve toxins that damage the nervous system, with poisoning occurring through the skin, inhalation, and ingestion. Organophosphates can cause secondary poisoning in wild birds which ingest sprayed insects. Often various species of insectivorous birds are affected at the same time as they come down to eat the dying insects. After a bird is poisoned, death usually occurs rapidly. Raptors have also been deliberately or inadvertently poisoned when organophosphates have been applied to a carcass to poison crows.
Organochlorine pesticides (OCPs) are persistent, bio-accumulative pesticides that include DDT, dieldrin, heptachlor and chlordane. OPC's have been used extensively in the agriculture industry since the 1940s. Some of the more common product names include Hortico Dieldrin Dust, Shell Dieldrex and Yates Garden Dust. Although no OCP's are currently registered for use in the home environment in Australia, many of these products still remain in use on farms, in business premises and households. OCP poisons remain highly toxic in the environment for many years impacting on humans, animals, birds and especially aquatic life. They can have serious short-term and long-term impacts at low concentrations. In addition, non-lethal effects such as immune system and reproductive damage of some of these pesticides may also be significant. Birds are particularly sensitive to these pesticides, and there have even been occasions where the deliberate poisoning of birds has occurred. Tawny frogmouths are most often poisoned with OCP's. The poisons are stored in fat deposits and gradually increase over time. At times of food scarcity, or during any stressful period, such as breeding season or any changes to their environment, the fat stores are metabolised, and with it, the poison load in their blood streams reaches acute levels, causing death.
Although herbicides, or weed killers, are designed to kill plants, some are toxic to birds. Common herbicide glyphosate (Roundup) will cause severe eye irritation in birds if they come into contact with the spray. Herbicides also have the impact of removing food plants that birds, or their insect food supply, rely on. Birds can also readily fall victim to snail baits, either via primary or secondary poisoning.
Reptiles and Amphibians
As vertebrate species, reptiles and amphibians are also at risk of pesticides. Though less is known about the effects of pesticides on reptiles and amphibians, these animals have been known to fall victim to pesticide poisoning. Blue-tongue lizards, for example, often consume rat bait and die of internal bleeding. A 2018 Australian study also found that reptiles may be important vectors (transporters) of rodenticides in Australia.
How to keep pests away and keep wildlife safe
Remember, pesticides are formulated to be tasty and alluring to the target species, but other species find them enticing, too. It is safest for wildlife, pets and people for us to not use any pesticides, and prevent or deter the presence of pests practically, rather than attempt to eliminate them chemically.
Tips to prevent and deter wildlife deaths from poisoning:
Deter rats and mice around your property by simply cleaning up; removing rubbish, keeping animal feed well contained and indoors, picking up fallen fruits and vegetation, and using chicken feeders removes potential food sources.
Seal up holes and in your walls and roof to reduce the amount of rodent-friendly habitat in your house.
Replace palms with native trees; palm trees are a favourite hideout for black rats, while native trees provide ideal habitat for native predators like owls and hawks which help to control rodent populations.
Set traps with care in a safe, covered spot, away from the reach of children, pets and wildlife. Two of the most effective yet safe baits are peanut butter and pumpkin seeds.
To control slugs, terracotta or ceramic plant pots can be placed upside down in the garden or aviary. Slugs and snails will seek the dark, damp area this creates, and can be collected daily. They can then be drowned in a jar of soapy water. You can also sink a jar or dish into the soil and fill it with beer. The slugs are attracted to the yeast in the beer, fall in and then drown.
If turning to pesticides as a last resort:
Use only animal-safe slug baits.
Place tamper-proof bait stations out of reach of wildlife.
Avoid using loose whether pellets or poison grain, present the highest risk, the latter being particularly attractive to seed-eating birds and to many small mammal species.
Read the label and use as instructed.
Avoid products containing second generation products difenacoum, brodifacoum, bromadiolone and difethialone, which are long-lasting and much more likely to unintentionally poison wildlife via secondary poisoning.
Cover individual fruits when spraying fruit trees with insecticides.
Poisons kill dogs too
Because of their poisonous nature, pesticides pose a risk to animals and people alike, including pets and children. Roaming pets like cats and dogs are most at risk of being poisoned, with one 2016 study at the Norwegian University of Life Sciences finding that one in five dogs had rat poison in its body, and a 2011 study by the Humane Society in the United States finding that 74% of their pet poisoning cases are due to second-generation anticoagulants such as rat baits.
It is best to avoid the use of all pesticides, or otherwise use them sparingly, carefully and only after researching each poison and its correct usage. Always supervise pets and children, keep poisons locked out of their reach, and be vigilant in public spaces where pesticides may have accumulated, e.g. poisons can accumulate in streams or puddles where herbicides have recently been sprayed.
If you suspect your pet has been poisoned, seek veterinary help immediately.
If you suspect your child or another adult has been poisoned, do not induce vomiting and call the NSW Poisons Information Centre on 13 11 26 for 24/7 medical advice, Australia-wide.
References
Lohr, M. T. & Davis, R. A. 2018, Anticoagulant rodenticide use, non-target impacts and regulation: A case study from Australia, Science of The Total Environment, vol. 634, pp. 1372-1384.
Lohr, M. T. 2018, Anticoagulant rodenticide exposure in an Australian predatory bird increases with proximity to developed habitat, Science of The Total Environment, Volume 643, pp.134-144.
Lohr, M. T. 2018, Anticoagulant Rodenticides: Implications for Wildlife Rehabilitation, conference paper, Australian Wildlife Rehabiliation Conference, awrc.org.au
Olerud, S., Pedersen, J. & Kull, E. P. 2009, Prevalence of superwarfarins in dogs – a survey of background levels in liver samples of autopsied dogs. Norwegian University of Life Sciences, Faculty of Veterinary Medicine and Life Sciences, Department of Sports and Family Animal Medicine, Section for Small Animal Diseases.
Healthy Wildlife, Healthy Lives, 2017, Rodenticides and Wildlife, healthywildlife.com.au
Society for the Preservation of Raptors Inc. 2019, Raptor Fact Sheet: Eliminate Rats and Mice, Not Wildlife!, raptor.org.au/factsheetpests.pdf
W.I.R.E.S. Poisons and baits don't just kill rats.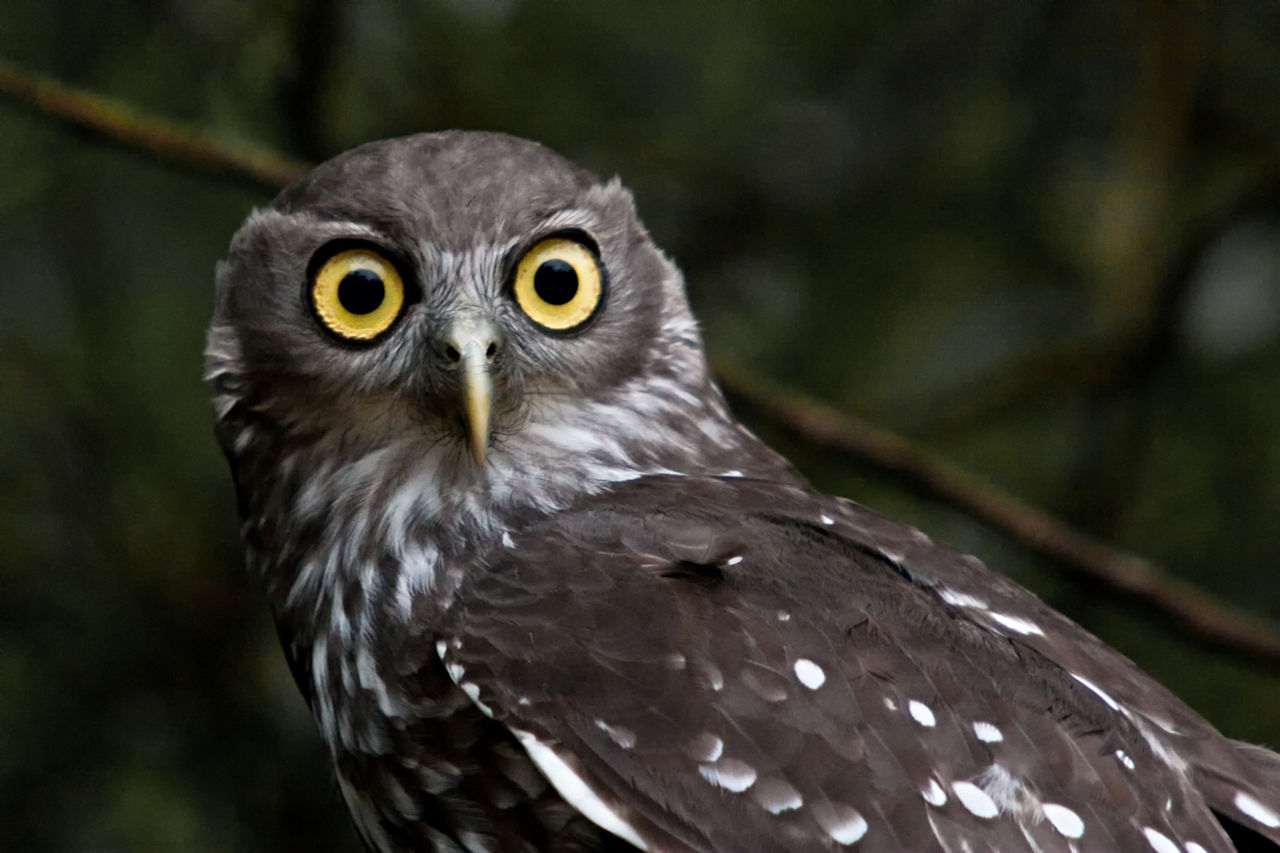 Barking Owl (Ninox connivens connivens)- photo by Julie Edgley - this nocturnal animal will eat mice and so become a victim of poisons through them

Echidna Season
Echidna season has begun. As cooler days approach, our beautiful echidnas are more active during the days as they come out to forage for food and find a mate. This sadly results in a HIGH number of vehicle hits.
What to do if you find an Echidna on the road?
Safely remove the Echidna off the road (providing its safe to do so).
Call Sydney Wildlife or WIRES
Search the surrounding area for a puggle (baby echidna). The impact from a vehicle incident can cause a puggle to roll long distances from mum, so please search for these babies, they can look like a pinky-grey clump of clay
What to do if you find an echidna in your yard?
Leave the Echidna alone, remove the threat (usually a family pet) and let the Echidna move away in it's own time. It will move along when it doesn't feel threatened.
If you find an injured echidna or one in an undesirable location, please call Sydney Wildlife on 9413 4300 for advice.
www.sydneywildlife.org.au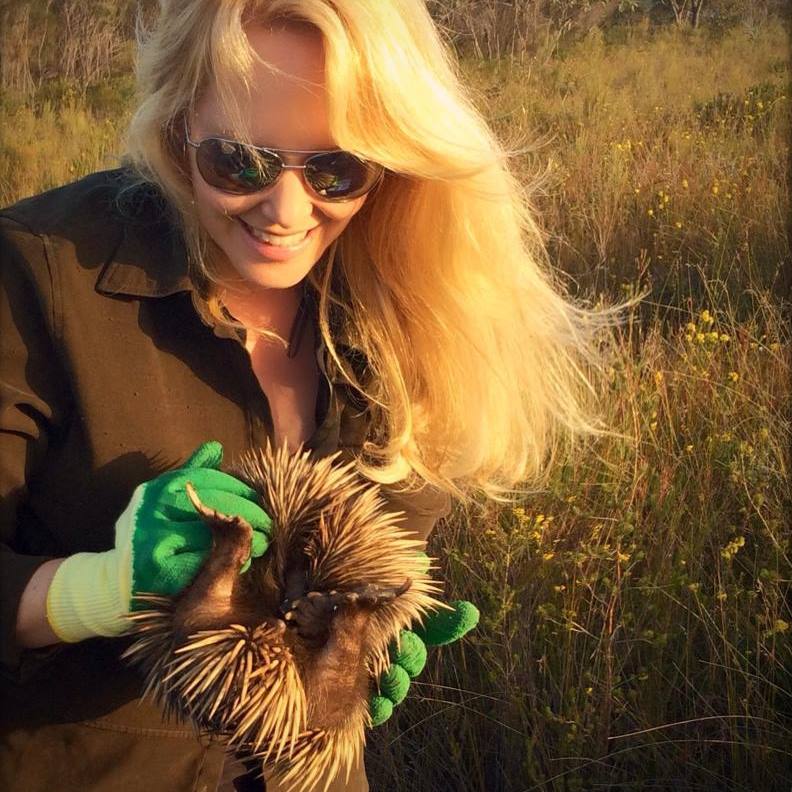 Lynleigh Greig, Sydney Wildlife, with a rescued echidna being returned to its home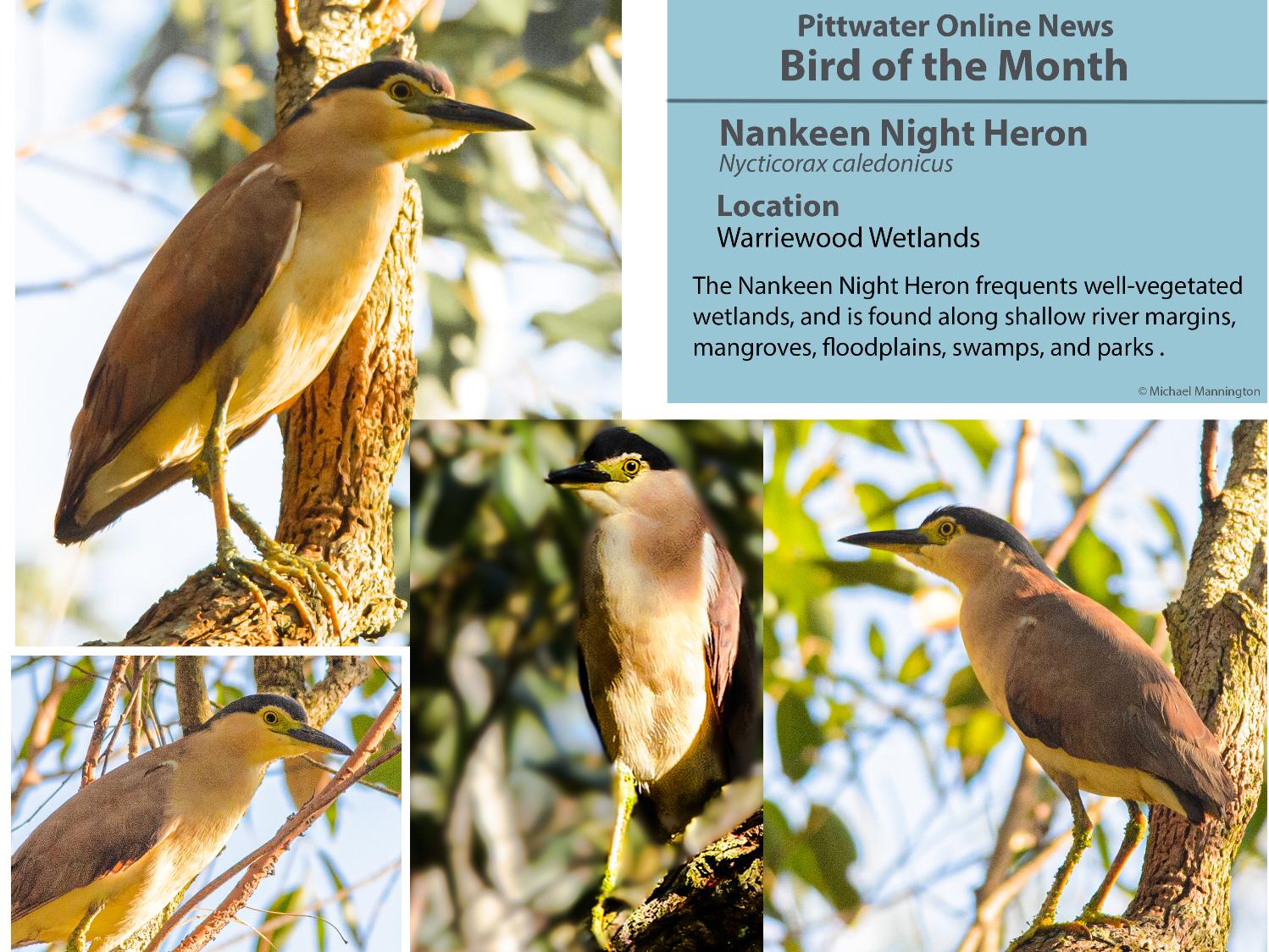 Bird of the Month photography by Michael Mannington of Community Photography and Pittwater Online News Features Photographer.
New Shorebird Identification Booklet
The Migratory Shorebird Program has just released the third edition of its hugely popular Shorebird Identification Booklet. The team has thoroughly revised and updated this pocket-sized companion for all shorebird counters and interested birders, with lots of useful information on our most common shorebirds, key identification features, sighting distribution maps and short articles on some of BirdLife's shorebird activities.
The booklet can be downloaded here in PDF file format: http://www.birdlife.org.au/documents/Shorebird_ID_Booklet_V3.pdf
Paper copies can be ordered as well, see http://www.birdlife.org.au/projects/shorebirds-2020/counter-resources for details.
Download BirdLife Australia's children's education kit to help them learn more about our wading birdlife
Shorebirds are a group of wading birds that can be found feeding on swamps, tidal mudflats, estuaries, beaches and open country. For many people, shorebirds are just those brown birds feeding a long way out on the mud but they are actually a remarkably diverse collection of birds including stilts, sandpipers, snipe, curlews, godwits, plovers and oystercatchers. Each species is superbly adapted to suit its preferred habitat. The Red-necked Stint is as small as a sparrow, with relatively short legs and bill that it pecks food from the surface of the mud with, whereas the Eastern Curlew is over two feet long with a exceptionally long legs and a massively curved beak that it thrusts deep down into the mud to pull out crabs, worms and other creatures hidden below the surface.
Some shorebirds are fairly drab in plumage, especially when they are visiting Australia in their non-breeding season, but when they migrate to their Arctic nesting grounds, they develop a vibrant flush of bright colours to attract a mate. We have 37 types of shorebirds that annually migrate to Australia on some of the most lengthy and arduous journeys in the animal kingdom, but there are also 18 shorebirds that call Australia home all year round.
What all our shorebirds have in common—be they large or small, seasoned traveller or homebody, brightly coloured or in muted tones—is that each species needs adequate safe areas where they can successfully feed and breed.
The National Shorebird Monitoring Program is managed and supported by BirdLife Australia.

This project is supported by Glenelg Hopkins Catchment Management Authority and Hunter Local Land Services through funding from the Australian Government's National Landcare Program. Funding from Helen Macpherson Smith Trust and Port Phillip Bay Fund is acknowledged.
The National Shorebird Monitoring Program is made possible with the help of over 1,600 volunteers working in coastal and inland habitats all over Australia.
The National Shorebird Monitoring program (started as the Shorebirds 2020 project initiated to re-invigorate monitoring around Australia) is raising awareness of how incredible shorebirds are, and actively engaging the community to participate in gathering information needed to conserve shorebirds.
In the short term, the destruction of tidal ecosystems will need to be stopped, and our program is designed to strengthen the case for protecting these important habitats.
In the long term, there will be a need to mitigate against the likely effects of climate change on a species that travels across the entire range of latitudes where impacts are likely.
The identification and protection of critical areas for shorebirds will need to continue in order to guard against the potential threats associated with habitats in close proximity to nearly half the human population.
Here in Australia, the place where these birds grow up and spend most of their lives, continued monitoring is necessary to inform the best management practice to maintain shorebird populations.
BirdLife Australia believe that we can help secure a brighter future for these remarkable birds by educating stakeholders, gathering information on how and why shorebird populations are changing, and working to grow the community of people who care about shorebirds.

To find out more visit: http://www.birdlife.org.au/projects/shorebirds-2020/shorebirds-2020-program
Bushcare In Pittwater
For further information or to confirm the meeting details for below groups, please contact Council's Bushcare Officer on 9970 1367
BUSHCARE SCHEDULES
Where we work Which day What time
Avalon
Angophora Reserve 3rd Sunday 8:30 - 11:30am
Avalon Dunes 1st Sunday 8:30 - 11:30am
Avalon Golf Course 2nd Wednesday 3 - 5:30pm
Careel Creek 4th Saturday 8:30 - 11:30am
Toongari Reserve 3rd Saturday 9 - 12noon (8 - 11am in summer)
Bangalley Headland 2nd Sunday 9 to 12noon
Bayview
Winnererremy Bay 4th Sunday 9 to 12noon
Bilgola
North Bilgola Beach 3rd Monday 9 - 12noon
Algona Reserve 1st Saturday 9 - 12noon
Plateau Park 1st Friday 8:30 - 11:30am
Church Point
Browns Bay Reserve 1st Tuesday 9 - 12noon
McCarrs Creek Reserve Contact Bushcare Officer To be confirmed
Clareville
Old Wharf Reserve 3rd Saturday 8 - 11am
Elanora
Kundibah Reserve 4th Sunday 8:30 - 11:30am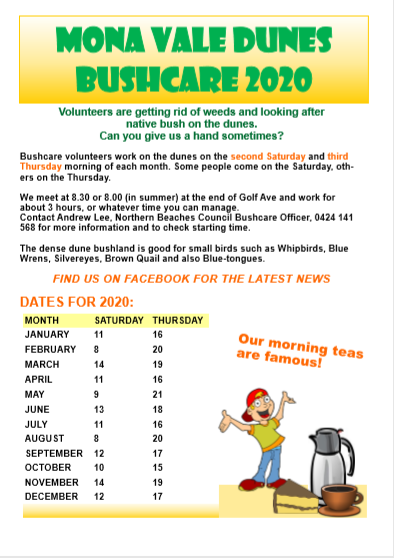 Mona Vale
Mona Vale Beach Basin 1st Saturday 8 - 11am
Mona Vale Dunes 2nd Saturday +3rd Thursday 8:30 - 11:30am
Newport
Bungan Beach 4th Sunday 9 - 12noon
Crescent Reserve 3rd Sunday 9 - 12noon
North Newport Beach 4th Saturday 8:30 - 11:30am
Porter Reserve 2nd Saturday 8 - 11am
North Narrabeen
Irrawong Reserve 2nd Saturday 2 - 5pm
Palm Beach
North Palm Beach Dunes 3rd Saturday 9 - 12noon
Scotland Island
Catherine Park 2nd Sunday 10 - 12:30pm
Elizabeth Park 1st Saturday 9 - 12noon
Pathilda Reserve 3rd Saturday 9 - 12noon
Warriewood
Warriewood Wetlands 1st Sunday 8:30 - 11:30am
Whale Beach
Norma Park 1st Friday 9 - 12noon
Western Foreshores
Coopers Point, Elvina Bay 2nd Sunday 10 - 1pm
Rocky Point, Elvina Bay 1st Monday 9 - 12noon

Gardens And Environment Groups And Organisations In Pittwater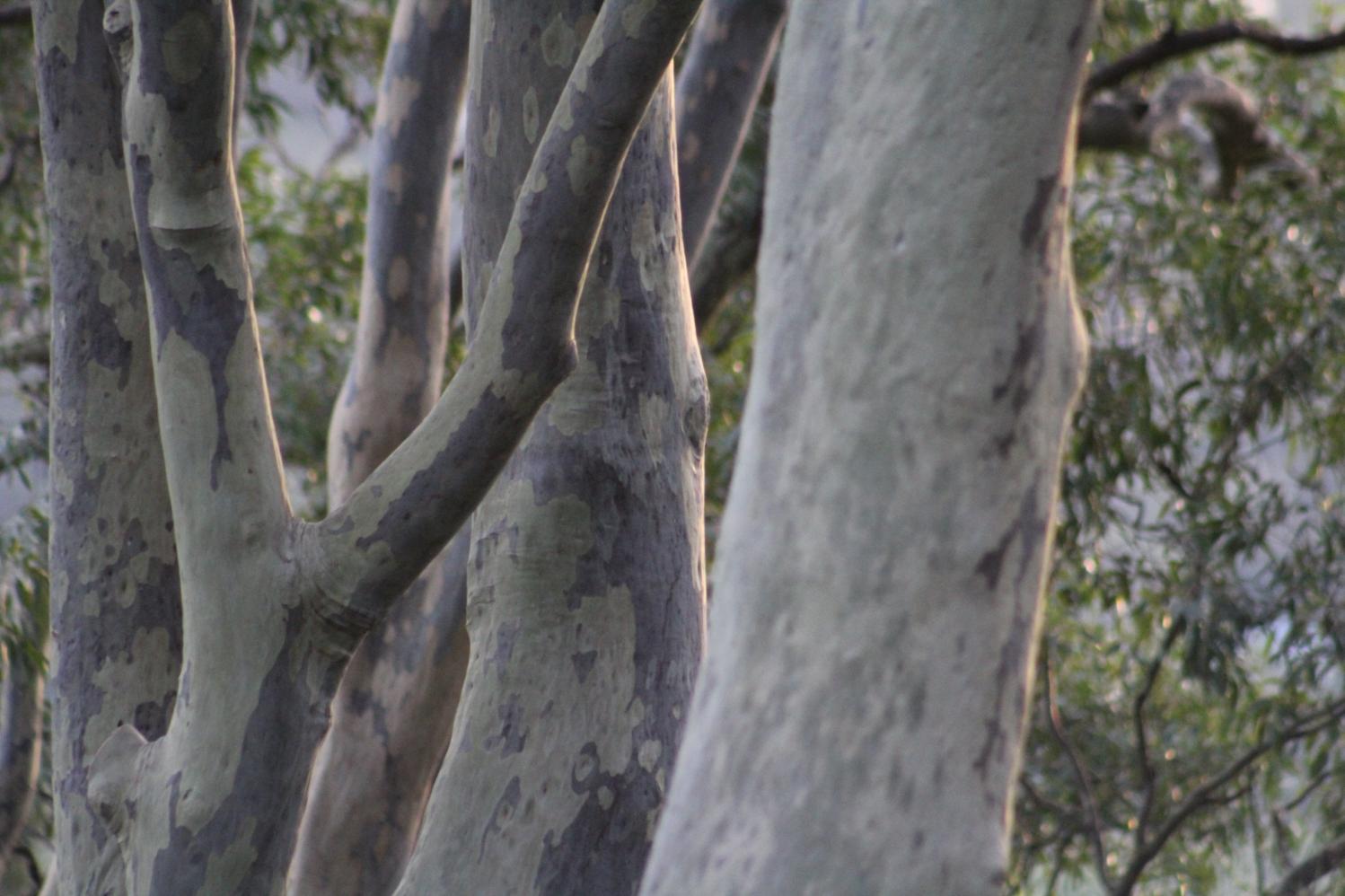 Aussie Bread Tags Collection Points
Collecting bread tags enables us to provide wheelchairs that change the life of disabled people in need, as well as keeping the tags out of landfill to help to preserve the environment.
Bread Tags for Wheelchairs was started in South Africa in 2006 by Mary Honeybun. It is a community program where individuals and organisations collect bread tags, which are sold to recyclers. The money raised pays for wheelchairs for the less fortunate which are purchased through a local pharmacy. Currently about 500kg of bread tags are collected a month in South Africa, funding 2-3 wheelchairs.
We have been collecting bread tags nationally in Australia since September 2018 and now have more than 100 collection points across the country. In February 2019 we started local recycling through Transmutation - Reduce, Reuse and Recycle in Robe, SA, where our tags are recycled into products such as door knobs and bowls. Tags from some states are still sent to South Africa where a plastics company called Zibo recycles them into seedling trays.
These humble bits of polystyrene can make a real difference so get your friends, family, school, workplace and church involved. Ask school tuck shops and boarding school kitchens, child care centres, aged care facilities, hospitals, cafes and fast food outlets to collect for you - they get through a lot of bread!
All the information and signage for collecting or setting up a public collection point is
on our website
.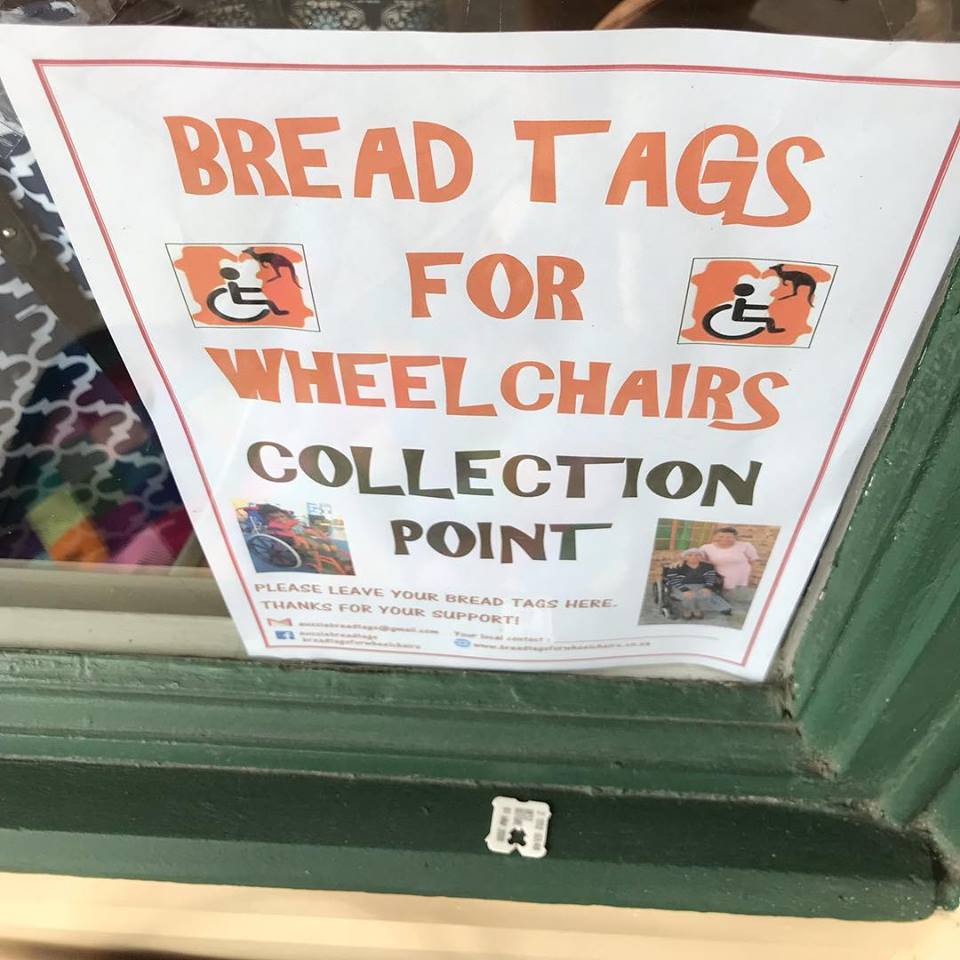 DIY Ideas A Job For Life: Apprentice Carpenter + Commencement Tool List
Around now some of our school leavers may be considering what options they wish to explore as not everyone wants to go to university. With this in mind we'll alternate DIY Projects in the DIY Idea pages with information on what's out there and what help you can get to set yourself up in a career that interests you. You won't have to get your haircut BUT you will secure a real job in an industry that interests you and on getting your ticket will have autonomy for life - the penultimate definition of 'DIY' really. All you have to do is follow through and complete the study and work entailed.
Worth noting is the NSW Government is investing an additional $285 million over six years to fund the qualification fees for 100,000 new apprentices from July 1st 2018. This saves you from having to pay up to $2,000 for training costs per apprentice. (Please note this is for apprentices only, not trainees) Find out more about Fee Free Apprenticeships at: www.tafensw.edu.au/fee-free-apprenticeships
There is also a range of other help, support and incentives for those who want to do this through a traineeship - for those over 21 - with fee caps there too.
To start off with, one for those who like working with wood.
CERTIFICATE III IN CARPENTRY
National Course Code: CPC30211
Become a highly sought-after carpenter when you undertake the nationally accredited Certificate III in Carpentry. Study as an apprentice or get recognised for your industry experience in this practical, hands-on course. Carpenters and joiners are in high demand in a skills shortage industry.
TAFE NSW code: CPC30211-01V03-20NBC-477 ; Location – Northern Beaches, Main Campus (Apprenticeship) - visit: www.tafensw.edu.au/CPC30211-01V03-20NBC-477/Certificate-III-in-Carpentry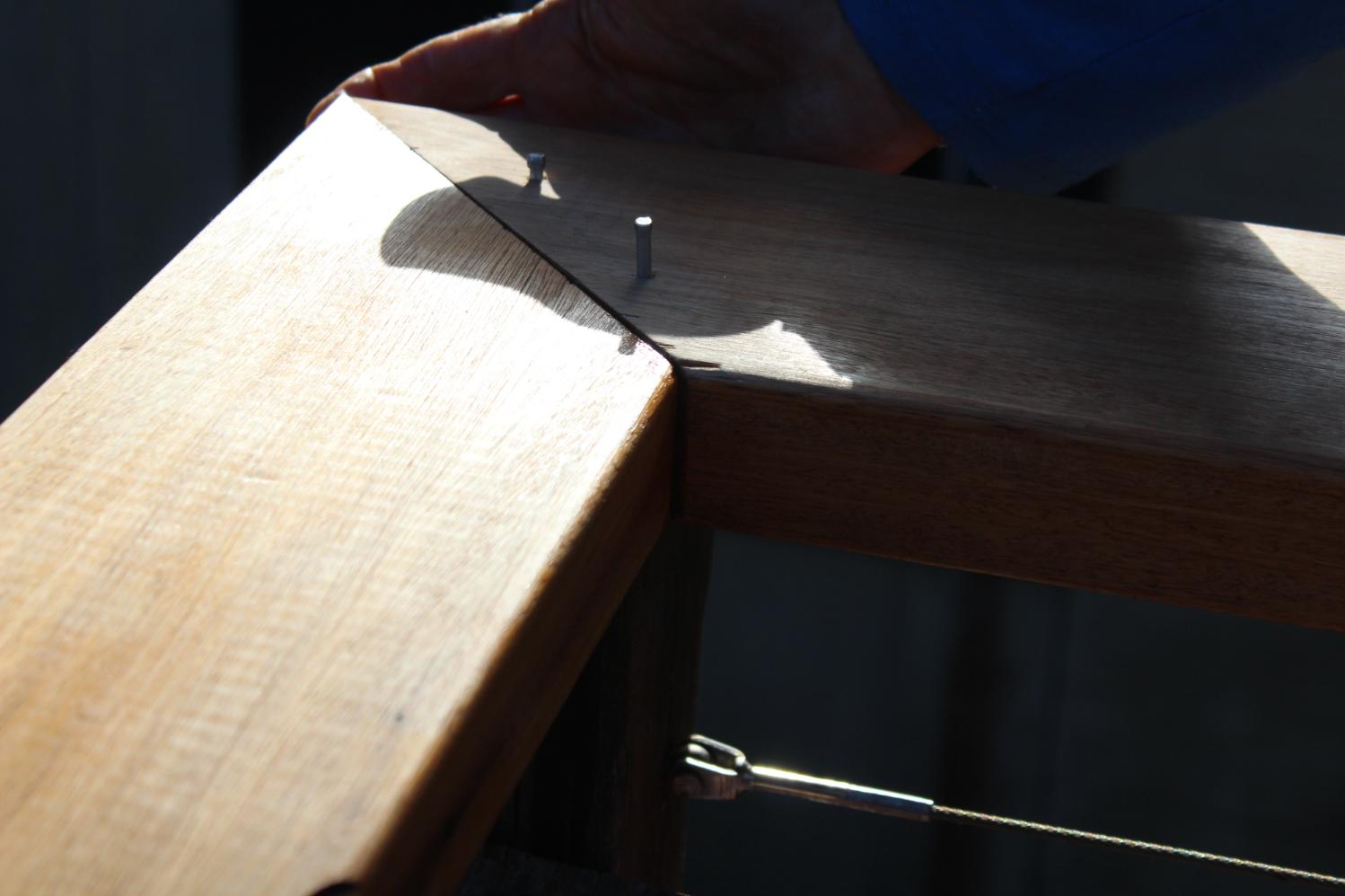 Exploring Your Options: Information Sessions Available In Further Study
LIVESTREAM UNSW Undergraduate Info and Insights Week
23 to 25 June
Designed for Year 11 and 12 students, we'll cover everything from scholarships and admissions to the UNSW student experience through a series of short livestreamed presentations. At the end of each session, you'll have the opportunity to participate in a live Q&A, where you can get all your questions answered.
https://www.events.unsw.edu.au/event/livestream-unsw-undergraduate-info-and-insights-week
Southern Cross Uni - Virtual Gold Coast Careers Festival
To 31 July
Want to discover your career pathway? We can help you explore your options at the virtual Gold Coast Careers Festival.
Engage with our educators, gain advice from qualified professionals, discover insights in engaging webinars, and obtain up to date advice through online live chat.
A world of opportunity awaits you. Whether you have no idea what career you want to pursue or you know exactly what you are aiming for, we can show you how to achieve your dream career.
Register your attendance.
https://www.scu.edu.au/engage/events/virtual-gold-coast-careers-festival.php
ACU Open Days are Moving Online
ACU Open Days give students the opportunity to ask questions about their dream course, the application process, pathway options, entry schemes and more. There will be three 2020 ACU Open Days shared across NSW and ACT on the 29th of August, and the 5th and 12th of September. Students can follow this link below to keep up to date with the 2020 Open Days.
Visit: acu.edu.au/uni-experience
UOW College Australia Now Accepting applications for 2021
UOW College provides pathways to the University of Wollongong. We offer uni preparation courses to support students and progress to university studies. We also provide VET courses for students seeking work-ready qualifications in Nursing or Fitness. These can also be used for a direct pathway to a bachelor level study. Find out more at below.
https://www.uowcollege.edu.au/study/high-school/
ACU - Talk with Exercise Scientists and Physiotherapists
1 July. 6pm
Join us online to hear from ACU alumni about their experiences working as exercise scientists, clinical exercise physiologists, sports scientists and physiotherapists. Take part in a Q&A session with our graduates to learn what a career in exercise science and physiotherapy is like.
https://www.acu.edu.au/about-acu/events/2020/july/talk-with-exercise-scientists-and-physiotherapists-online
CSESoc CompClub
CompClub is an organisation under UNSW CSESoc that promotes computing to high school students through free workshops.
2020 Virtual Winter Workshops
This year we will be providing 3 free workshops in an online format instead of in person! We will have a series of videos covering three workshops:
Game Development (HTML/CSS)
Cyber Security
Web Development (Javascript)
There will also be a livestream covering an introduction to Python during the holidays (date TBD), where students can take part and ask questions in real time! We will be releasing the workshop videos on a schedule, starting on Monday 6th July.
There is no cost or registration needed and is open to all high school students of any ability. We will be releasing the virtual workshop site closer to the Winter School Holidays, and will update the link here once it is ready!
Visit: https://2020.compclub.com.au/
But Wait - There's More! Everything From Trains To Tractors Is Knocking On Your Door
Top Gun Apprenticeship Program
Applications now open for 2021 Apprenticeships with Land HQ top Gun program.
Whether you're a school leaver or someone looking for a change in career path, our TOPGUN apprenticeship program could give you the start you're looking for with LandHQ. We have apprenticeship opportunities available in Nowra, Penrith and Bowral. Go to the site below or to find out more contact Matt on 0428 613 284 or email hr@landhq.com.au:
Visit: http://landhq.com.au/careers
Sydney Trains Apprenticeships - Join the team that keeps Sydney moving!
We advertise apprenticeship positions in July on: https://iworkfor.nsw.gov.au and our apprentices commence in January of the following year.
If you're looking for a rewarding career in a boom industry, there's never been a better time to join the rail industry. Sydney Trains is the biggest passenger rail operator and maintainer in Australia and is the training ground for the NSW rail industry.
Sydney Trains offers a range of apprenticeships (PDF, 1.05 MB) in the electrical, telecommunications and mechanical engineering trades.
As a Sydney Trains apprentice, you'll have access to a wealth of experience, a workforce that takes pride in its work, and a culture of collaboration and innovation. You'll gain nationally recognised trade qualifications with opportunities to further develop your career post trade. Visit: https://www.transport.nsw.gov.au/sydneytrains/careers/sydney-trains-apprentices
For further information please contact Rhonda Moore on 0428 166 359 or email sydneytrainsapprenticeships@transport.nsw.gov.au
From: www.transport.nsw.gov.au/sydneytrains/careers/sydney-trains-apprentices#When_are_apprenticeships_advertised
Electrical Pre-apprenticeship Program for Women
Sydney Trains has a genuine commitment to workforce diversity and has introduced some targeted recruitment programs to attract more women to apply for its apprenticeships.
The Electrical Pre-apprenticeship Program for Women (PDF, 1.2 MB) is a 3-week program in collaboration with an external training organisation that offers participants three national units of competency from the Certificate II in Electrotechnology. This program has proven to be very effective in assisting women interested in gaining an electrical apprenticeship.
The 2020 Program is on hold at present, but we are accepting expressions of interest and applicants will be contacted when confirmation is available - sydneytrainsapprenticeships@transport.nsw.gov.au.
Work Experience Program

Our Work Experience Program (PDF, 41.71 KB) offers opportunities for students to experience the world of work at Sydney Trains and gain a better understanding of the career options available in the rail industry.
You can spend a week with us and learn about:
Diesel/Plant mechanics with our Heavy Plant team, which repairs and maintains a large fleet of track maintenance machines
Our Business Studies program which will provide opportunities to gain experience at our training facility at Petersham in a range of office procedures and tasks
Electro-technology apprenticeship options across our rail network including theory and practical training on rail signalling, rail substations, rail traction and everything you ever wanted to know about trains at one of our fleet maintenance depots.
Contact us
For further information please email us at: sydneytrainsapprenticeships@transport.nsw.gov.au.
Apprenticeships R Us – Keep an eye on the Apprenticeship Job Vacancies with Cars
The positions indicated below are our current vacancies that we are recruiting for right NOW. If you are a job seeker looking for an immediate start to your automotive apprenticeship and you see an apprenticeship that is right for you then don't delay and start an apprenticeship with us.
Visit: https://www.apprus.com.au/career-vacancies
Get a Dynamic Career with the TAFE NSW Bachelor of Early Childhood Education and Care (Birth-5)
Have you shown a keen interest in working with children? You may have a genuine desire to help our next generation grow and develop. A TAFE NSW degree in this career area is designed to develop early childhood teachers who can integrate theoretical knowledge into practical education and care skills. More info here: https://www.tafensw.edu.au/degrees/bachelor-of-early-childhood-education-and-care-birth-5
TAFE Bachelor of Applied Commerce
Designed in consultation with industry, the Bachelor of Applied Commerce provides you with the skills and knowledge you need to be a successful financial professional. Complete your major in either accounting or financial planning, or do a double major. As well as developing knowledge and skills in accounting and financial planning, you will study management, marketing, law, economics and business statistics, as well as doing an industry placement.
Alternatively, you can complete a Diploma of Applied Commerce by completing all first year subjects in the degree. Visit: https://www.tafensw.edu.au/degrees/bachelor-of-applied-commerce
Australian Patisserie Academy
250 Blaxland Road Ryde
Established in 2014, the TAFE NSW Australian Patisserie Academy was designed to give food enthusiasts, culinary professionals, businesses and individuals the opportunity to immerse themselves in the world of patisserie. Utilising the professional kitchens of TAFE NSW, the Academy team alongside international guest chefs, ensure you emerge with a dream patisserie skill set. From perfecting the art of cake decorating to baking the perfect sourdough, pulling exquisite sugar ribbons to creating one-of-a-kind chocolate show pieces, the Academy is dedicated to preserving the art of patisserie.
Classes are short, flexible and constantly changing to reflect industry trends. So whether you're a passionate weekend baker or master chocolatier, there's a course that's your perfect mix.
Phone: 02 9448 6222 or Visit: https://www.tafensw.edu.au/australian-patisserie-academy?
Health and Fitness Careers - TAFE Career Snapshot
Which occupations in this industry are likely to have the largest employment growth over the next three years?
Visit: https://www.tafensw.edu.au/documents/60140/219174/Careers-Snapshot_Health_and_Fitness.pdf
Tourism Hospitality and Events - TAFE Career Snapshot
Which occupations in this industry are likely to have the largest employment growth over the next three years?
Visit: https://www.tafensw.edu.au/documents/60140/219174/Careers-Snapshot_Tourism_Hospitality_and_Events.pdf
Automotive Trades and Services TAFE Career Snapshot
Which occupations in this industry are likely to have the largest employment growth over the next three years?
Visit: https://www.tafensw.edu.au/documents/60140/219174/Careers-Snapshot_Automotive_Trades_and_Services.pdf
Where Can Students Find Out More About Tocal College
Take a tour on any area that takes your interest. Dairy, beef, sheep, horses, eggs, property, natural resources, bees. Other sources include our Website, Facebook, Careers Markets, 2019 AgVision or school tours. 02 4939 8888 or 1800 025 520. Visit: https://www.tocal.nsw.edu.au/farm-and-facilities/tocal-farms/tocal-virtual-farm-navigation
The Tocal Beekeepers Field Day
Saturday 10th October from 9am
Without bees we have no agriculture. Get along to this great event. There will be a full program of informative presentations, a large trade show to buy beekeeping supplies and more, live demonstrations, honey tasting and sales, and food and coffee available all day. Entry is free!
The Tocal Beekeepers Field Day has been running for 40 years, and is run by the Amateur Beekeepers Association, NSW Apiarists Association, NSW Department of Primary Industry and Tocal College.
Visit: https://www.tocal.nsw.edu.au/news-and-media/events/2020-tocal-beekeepers-field-day
Reminder - Tocal Farming and Agriculture Open Days
Friday 10 & 17 July
Friday 2 & 9 October
Our College Open Days are a wonderful opportunity to visit Tocal and experience first hand all that it can offer students who are eager for a rewarding career in agriculture, agribusiness or horse breeding and training.
The Open Days are held on the Fridays of the winter and spring school holidays and provide prospective students, their families and carers an ideal forum to visit the College and get a feel for what life as a student is really like. Should you require accommodation while attending the Open Days, Tocal College has a range of excellent and affordable accommodation options. These include motel rooms, flats and cottages. Please contact our accommodation booking team for further information at tocal.bookings@dpi.nsw.gov.au
Visit: https://www.tocal.nsw.edu.au/students/future-students/open-days
Minister For Education Dan Tehan National Press Club Address
June 19, 2020
I would like to begin by acknowledging the traditional custodians of the land on which we meet today, the Ngunnawal people, and pay my respects to their elders past, present, and emerging.
Almost a year ago, I stood here at the Press Club and outlined our Government's vision for higher education.
To achieve it, I said, would require a resetting of the relationship with the higher education sector, reshaping its architecture and renewing our commitment to work together.
At that time, I made the observation that "a job is more than a vehicle to earn money. It provides a sense of self and a means to contribute to your family, your community and the nation."
That has not changed. If anything, the economic and social disruption caused by COVID-19 has brought home the truth of that statement.
COVID-19 means we must double down on our core mission of educating Australians for the jobs that will be in demand in the future.
Our Government wants to keep Australians in jobs, and to educate the next generation of Australians to get a job.
Our nation has faced adversity before and we have risen to the challenge – we have done so by looking after each other and backing ourselves.
Australian hard work and Australian innovation will drive our recovery from COVID-19.
As the Prime Minister said in his recent Press Club address, to secure Australia's future we must leverage and build on our strengths, including an educated and highly-skilled workforce.
We want our students to receive an education that sets them up for future success –because if graduates succeed, they will power an economic recovery that benefits all Australians.
And, when the economy is facing its greatest economic shock since the Great Depression, success looks like a job.
Projections prepared before the COVID-19 pandemic showed that over the five years to 2024 it is expected that the overwhelming majority of new jobs will require tertiary qualifications – and almost half of all new jobs will go to someone with a bachelor or higher qualification.
Health care is projected to make the largest contribution to employment growth, followed by:
Science and Technology,
Education, and
Construction.
These four industries are projected to provide 62 per cent of total employment growth over the next five years. This is part of a long-term structural shift.
Universities must teach Australians the skills needed to succeed in the jobs of the future.
We know that people turn to education during economic downturns and we also know the Costello Baby Boom generation will begin to finish school from 2023.
So we must address the increased demand for a qualification with a renewed focus on our students.
Today, I announce our plan for more job-ready graduates.
It will only be achieved if the Government and the higher education sector work together.
Our package offers universities a strong partnership with government and business to ensure they play a key role in Australia's recovery from COVID-19.
Crucially, it was designed in consultation with key leaders from the sector and industry.
A year ago I promised this would be a feature of my approach to reform, and today I reinforce that this will continue to be the case.
Our package provides opportunities across three objectives:
One: Increase the number of graduates in areas of expected employment growth and demand, such as teaching, nursing, agriculture, STEM and IT.
Two: Lift the education attainment for students in regional Australia.
Three: Strengthen relationships with business to drive workforce participation and productivity.
To achieve objective one we need more tertiary places for Australian students.
We also need more nurses, scientists and psychologists.
Today I announce that we will provide an additional 39,000 university places by 2023 and 100,000 places by 2030.
To do this, we will address the misalignment between the cost of teaching a degree and the revenue that a university receives to teach it.
We will reform the system so that the student contribution and the Commonwealth contribution actually equals the cost of teaching that degree.
This is consistent with the reforms we are undertaking in vocational education and training.
We will also incentivise students to make more job-relevant choices, that lead to more job-ready graduates, by reducing the student contribution in areas of expected employment growth and demand.
It's a similar model to the one we used rolling out our microcredential initiative that offers short, online courses in areas of expected job demand.
With our reforms:
Students who study teaching, nursing, clinical psychology, English and languages will pay 46 per cent less for their degree.
Students who study agriculture and maths will pay 62 per cent less for their degree.
Students who study science, health, architecture, environmental science, IT, and engineering will pay 20 per cent less for their degree.
Medicine, dental, and veterinary science students will see no change to the cost of their degree.
In total, we expect that 60 per cent of students will see a reduction or no change in their student contribution.
To deliver cheaper degrees in areas of expected employment growth, students who choose to study more popular degrees will make a higher contribution.
The student contribution for Law and Commerce will increase by 28 per cent, for the Humanities it will be 113 per cent.
Students will still pay less for those degrees in Australia than they would for a similar degree in similar countries, like the USA and the UK.
Importantly, the changes are based at a unit level not a degree level. This means that students studying Arts can still reduce their total student contribution by choosing electives in subjects like mathematics, English, science and IT within their degree.
We are encouraging students to embrace diversity and not think about their education as a siloed degree.
So if you want to study history, also think about studying teaching.
If you want to study philosophy, also think about studying a language.
If you want to study law, also think about studying IT.
Importantly, no current student will be worse off. No current student will pay an increased student contribution. Their fee contributions will be grand-fathered.
Existing students set to gain from this policy will be able to do so from next year.
From next year, students will have a choice. Their degree will be cheaper if they choose to study in areas where there is expected growth in job opportunities.
Let me be clear.
This does not mean fee deregulation.
This does not mean one hundred thousand dollar degrees.
And our Government will continue to provide record funding for higher education, including through the HELP scheme, and that funding will increase over time.
We are putting more funding into the system in a way that encourages people to study in areas of expected employment growth.
We are facing the biggest employment challenge since the Great Depression. And the biggest impact will be felt by young Australians. They are relying on us to give them the opportunity to succeed in the jobs of the future.
A cheaper degree in an area where there's a job is a win-win for students. And as I said earlier, when graduates succeed our country succeeds.
It's common sense. If Australia needs more educators, more health professionals and more engineers, then we should incentivise students to pursue those careers.
Students will always have the freedom to choose what they want to study – and because the Government continues to offer one of the world's best student loan schemes, no student will be denied a place because they do not have the capacity to pay.
For the sector, this means a return to indexing of all Commonwealth Grant Scheme funding by CPI, maintaining the real value of funding for domestic students.
For the taxpayer, it means we can fund additional places that can be distributed to areas of workforce need or areas of low attainment and high population growth.
To achieve objective two, we must address the discrepancy where young Australians in regional areas are half as likely to obtain a university qualification as Australians who live in the city.
These reforms will also allow us to support more regional, rural and Indigenous students to access higher education, because our Government believes that every Australian should have access to a world-class education.
This is vital for our cohesion as a nation going forward.
Halving the gap in attainment and participation rates in regional and remote areas by 2030 will increase GDP by 0.6 per cent by 2050, or around $25 billion a year.
We will support regional, remote and Indigenous students to undertake high-level tertiary studies.
We will grow university places in regional Australia by 3.5 per cent a year.
And we will also support regional universities to better serve their local communities.
We will introduce a new Tertiary Access Payment of $5,000 to support students from outer regional, remote and very remote areas who relocate to study a Certificate IV or higher, for at least one year.
This was a key recommendation made by Dr Denis Napthine in the National Regional, Rural and Remote Education Strategy, which our Government made an election commitment to implement.
In addition to this new payment, we are making improvements to Fares Allowance, to make it easier for relocated students to travel home during their first year of study.
Our Government will also establish a new fund to provide $500 million a year to universities for programs that support Indigenous, regional and low SES students to get into university and to graduate.
Universities can access funding to design and run their own programs suitable to their local conditions.
Indigenous Australians from regional and remote areas have the lowest rates of higher education participation and attainment.
We will support more Indigenous students from regional and remote areas to go to university by providing a guaranteed bachelor-level Commonwealth supported place at any public university.
Regional universities train the next generation of professionals who work in regional Australia, including in health care, teaching and agriculture.
The Government will establish a $48.8 million research grants program to fund regional universities to partner with industry and other universities to boost their research capacity.
The Coalition will provide an additional $21 million to establish more Regional University Centres so people can get a tertiary education while living and working in regional Australia.
We have already committed more than $53 million to establish 25 Regional University Centres across regional Australia, from the west coast of Tasmania, to Kadina in South Australia and Balonne in south west Queensland.
We will continue to provide leadership when it comes to regional education.
Today, I can announce the Government will establish the role of Regional Education Commissioner.
The Commissioner will oversee the implementation and monitoring of the Government's Regional Education Strategy.
In summary, we will be providing an additional $400 million over four years for regional students, universities and communities to lift higher education attainment.
To achieve objective three we will strengthen the relationship between all universities and business.
We are encouraging universities and industry to work together. Doing so will make our graduates even more job-ready, and drive productivity improvements, innovation and discovery.
Our Government has funded four projects that bring together universities and business on research innovation and workforce preparation.
For example, the Government is funding a pilot program in Adelaide where 50 ASC Shipbuilding employees are learning new digital skills and defence contract requirements to better prepare them to work on Australia's continuous naval shipbuilding project.
The pilot is focusing on work-integrated learning to upskill employees in engineering tools and systems relevant to the new 'digital shipyard'.
Today, I can announce the Coalition Government will provide a further $900 million to establish the National Priorities and Industry Linkage Fund — with a strong focus on investment in STEM industries — to support universities to produce job-ready graduates for their local industries and communities.
Similar to the co-creation of the performance-based funding model, we will work with representatives from the sector to develop performance metrics, such as:
Increasing the number of internships and practicums;
Increasing the number of STEM graduates and improving their employment outcomes; and
Rewarding formal research partnerships with industries and advanced apprenticeships.
We will also address the current disincentive where less funding is provided for units that involve students undertaking certain types of work experience.
Improving how we connect graduates to employers, as well as tailoring education and training to ensure young peoples' skills meet industry demand, is critical to the recovery of the youth labour market.
Getting on-the-job training as part of your degree is invaluable and leads to better job outcomes when you leave university.
The Prime Minister has challenged the vocational education and training sector to strengthen its focus on industry needs, and our universities must do likewise.
The package announced today sets students and our universities on a clear course for success.
We are providing more university places for domestic students in areas of expected employment growth.
We are forging a stronger relationship between universities and industry to drive innovation, productivity gains and produce highly-skilled graduates.
We are providing more support for students outside the capital cities because every Australian should have access to a world-class education.
The reforms announced today will interact with the other reforms our Government is delivering as it reshapes the architecture of higher education.
This reshaping is taking place through the implementation of a series of thoughtful and methodical reviews led by eminent Australians, and produced in close consultation with the sector.
In just two months we have opened the door to the recognition of microcredentials and other short courses through the Australian Qualifications Framework.
We are encouraging greater provider diversity by creating 'university colleges' that could lead to the establishment of teaching only institutions.
We are providing more money through increased places where universities are producing job-ready graduates, through the performance-based funding model.
We have a model code to ensure free speech and academic freedom as well as a framework for universities to address foreign interference.
And, last week, the Review of Senior Secondary Pathways by Peter Shergold was presented to Education Council. The review sets out ways to help young people and potential students make better informed decisions about whether to choose higher education, vocational education, employment or a mixture of the three.
Our reforms are being implemented to support universities to strengthen their focus on domestic students, and strengthen the mutually beneficial relationship with business and government.
We are introducing flexibility and we are rewarding success.
Universities have demonstrated that they can be innovative and flexible.
We saw that in their response to our Government's microcredential initiative, where higher education providers were incentivised to create short, online courses in areas of skills shortage.
These microcredentials were introduced to give Australians the opportunity to learn new skills quickly that, in turn, would make them more employable in areas of national demand.
The courses are significantly discounted for students, with up to 74 per cent of the total course fee paid by our Government.
A key feature of this initiative has given universities the flexibility to adjust the number of bachelor, sub bachelor and postgraduate places within their funding allocation.
The response from universities has been overwhelming and demonstrates their capacity for innovation.
Right now, there are 54 providers offering 344 short courses.
Our Government has supported this further by adding 'Undergraduate Certificate' as a recognised qualification.
We want short courses to be a permanent fixture of the Australian higher education system, and lock in the flexibility for providers.
To encourage more flexibility and diversity, we opened our microcredential initiative to non-university higher education providers, and our Government provided $7 million to subsidise 1,015 places.
To further support private providers, we will lower the FEE-HELP loan fee for students studying at private providers to align with the charge for VET providers.
The development of microcredentials will drive innovation within higher education, making providers more efficient, relevant to industry and responsive to the requirements of domestic students.
Microcredentials also present an opportunity for universities to become global leaders in an emerging form of education, opening new markets and potential revenue streams.
Universities will need to call on that innovation again, in our response to COVID-19.
When it comes to international students, there are reasons to be positive.
Analysis by consultants EY cites industry observers and participants in major source countries who expect demand for international education will remain strong post COVID-19, if borders start to open by 2021.
And Australia is in a strong position because of the success of our response to the coronavirus.
On top of the myriad of reasons why international students choose to study in Australia, we can add three more:
One: A country that is successfully suppressing COVID-19
Two: Access to a world-leading health system, and
Three: Political and social stability.
EY's high-level analysis predicts Australia could potentially gain a two per cent share of new international enrolments as students shift their study preference to countries that have successfully managed COVID-19.
And we are taking our first cautious steps towards international students returning much earlier than anyone would have predicted a few months ago, with National Cabinet last week agreeing to work closely and carefully on the return of international students through small, controlled pilot programs, provided internal borders are open and students are back on-campus.
This is important because international education builds our connections to the rest of the world, supports 250,000 Australian jobs and contributed $40 billion to our economy last year.
But even as we safely re-open to international students, the fallout from the COVID-19 pandemic shows us that the sector must adapt.
I want to work with the sector to develop a strategy to mitigate against future disruptions, for example, by putting in place improved prudential requirements.
We have seen how revenue from international students helps fund research in this country.
One of the key challenges in a post-COVID economy will be to provide a sustainable pipeline of funding for research. I want to work with the sector to achieve this.
Our Government wants universities to be even more entrepreneurial and engaged with industry.
In the post-COVID world, universities need to re-focus on domestic students and offer greater alignment with industry needs.
They will be required to retrain or re-skill current workers through new and targeted programs that help them get back to work.
Our educated and highly-skilled workers will need a mixture of certified skills, university degrees, graduate qualifications, apprenticeships and advanced diplomas.
This means, once and for all, resetting the relationship between the two streams of education: higher education and vocational education and training.
We must enhance and improve how the two systems interact so students can move more seamlessly from one to the other over the course of their education.
National Cabinet will play a central role in delivering this key reform.
The package announced today continues our Government's consistent approach to reform in higher education as a reshaping of the architecture.
If we give universities the right tools now, they will educate the next generation of job-ready graduates to help power our economic recovery.
As I said at the start of this speech, our nation has faced adversity before and we have risen to the challenge.
When Australia was rebuilding after World War II, then Prime Minister, Sir Robert Menzies, recognised the important role of universities in educating Australians to power our economic recovery.
Funding and enrolment growth for universities increased sustainably under Menzies, and more Australians were given the opportunity to obtain a degree.
Australia harnessed its higher education system to drive its recovery from World War II and make our nation stronger than before the war started.
By harnessing our higher education system once again we can drive our recovery from COVID-19.
Uni Reform Package Boosts Participation But Further Study Of Detail Needed
June 19, 2020: Universities Australia statement
Australia's universities have welcomed plans to increase domestic student participation in higher education and the commitment to indexation of Government funding, as announced by Education Minister Dan Tehan.
Universities Australia Chair Professor Deborah Terry supported the ambition to fund an extra 39,000 university places by 2023.
"Minister Tehan has clearly heard universities' concerns about our ability to meet an increase in demand for student places in the coming years. We know that during a recession, demand for a university education goes up."
"As a nation, we will need a skilled, educated workforce to help drive Australia's post-pandemic economic recovery."
"University provides an excellent path to a good job. A university qualification is one of the best investments you can make. Younger women with a university degree still earn almost $14,000 a year more on average, and younger men $12,000 more than school leavers."
"We also welcome the focus on improving participation and attainment by Indigenous, regional and remote students. Redressing disadvantage is a core aim of all of our universities and we support the new measures to assist with the goal."
"It is also good to see the regional-industry research collaboration fund."
"We are also pleased to see that universities and students will have a buffer, with grandfathering for current students, and a transition fund for universities."
Professor Terry said universities would take time to properly assess the detail of the changes.
"Today's announcement is wide ranging and contains considerable complexity. We will need to examine it closely in coming days in order to understand the impact on our students including those in the humanities."
"We are also keen to understand the National Priorities and Industry Linkage Fund, particularly as it relates to our deep commitment to ensure that we can continue to deliver work-ready and skilled graduates in science and engineering."
____________________________________________________________________________________________________________________________________________________
About Universities Australia
Universities Australia is the voice of Australia's universities.
As the peak body for the sector, we advocate for the vast social, economic and cultural value of higher education and research to Australia and the world.
On behalf of our 39 member universities, we provide expert policy advice, analysis and statistical evidence, and media commentary on higher education.
We make submissions, develop policy across the sector, represent Australia's universities on government and industry-appointed bodies and partner with university sectors in other countries to enable bilateral and global collaborations.
We build capacity across the Australian university sector through our flagship annual conferences and high-level policy workshops throughout the year.
And we lift the profile of the extraordinary contributions made by university graduates and research to our society and economy, including through our award-winning public awareness campaign Keep It Clever.
Through Universities Australia and our subsidiary Higher Ed Services, member universities also have access to collective procurement and licensing agreements.
Universities Australia is funded by annual contributions from member universities.
Bimblebox Nature Reserve
Readers of the above article may be interested in knowing more about one of the areas the proposed mine would impact on. Bimblebox Nature Refuge is threatened by a massive new thermal coal development proposed by Waratah Coal, owned by Clive Palmer. Its Galilee Coal Project (formerly called 'China First') would involve open cut mining more than half of Bimblebox Nature Refuge and underground mining the remainder.
The proposal over a legally 'protected' conservation property was approved by both the Queensland and Federal Governments in 2013.
In October 2019 Waratah Coal lodged an application for a Mining Lease and Environmental Authority.
Bimblebox Nature Refuge is an almost 8000 hectare, 95% uncleared sanctuary in central west Queensland, approximately 500 km west of Rockhampton and 30km north west of the town of Alpha. It is composed of remnant semi-arid woodlands with an understorey largely made up of native shrubs, forbs and grasses, and has a rich diversity of birds (176 species recorded so far), reptiles and other animals. In May 2011 a flock of endangered Black Throated Finch (Poephila cincta cincta) was sighted on Bimblebox, which has been confirmed by Birds Australia.
Bimblebox is a rare example of how agricultural production and biodiversity conservation can co-exist. A small herd of beef cattle assist in the control of exotic pasture grasses, and a number of long-term research projects are aimed at generating knowledge and management practices to improve outcomes for biodiversity across the region.
Formerly Glen Innes Station, Bimblebox was secured in 2000, when Queensland's land clearing rates were amongst the highest in the world. It was purchased with the savings of a number of concerned individuals, as well as funding from the Australian National Reserve System program,'Caring for our Country', to save it from being cleared.
In 2002, as required, the Bimblebox Nature Refuge Agreement (category VI IUCN protected area) was signed with the Queensland state government to permanently protect the high conservation values of the property. Nature Refuges and the protected areas that make up the National Reserve System are not automatically protected from mineral exploration and mining, which in Australia are granted rights over almost all other land uses. The Bimblebox team has lodged comments on the Queensland Draft Biodiversity Strategy for Queensland addressing this very issue.
These legal conservation contracts with both state and federal governments were signed before Waratah Coal's exploration permit was issued. It covers all of Bimblebox and parts of the surrounding properties.
In late September 2011 the company released its Environmental Impact Statement (EIS) . It detailed plans to extract 40 mega-tonnes of coal per year, which will be transported on a yet-to-be-built 468 km rail line up to Abbot Point and shipped through the Great Barrier Reef on its way to China where it will be burnt for energy generation. Lately (2019) Mr Palmer has talked of a pipeline carrying 'coal sludge' instead of a rail line.
The project was approved by the Queensland Government in August 2013, and by the Federal Government on 19 December 2013. Waratah Coal still needed to apply for a Mining Lease and Environmental Authority. In October 2019 Waratah Coal made those final two applications public.
A precedent-setting test case
As we understand it, Bimblebox is the first protected area to face the threat of mining to the degree proposed by Waratah Coal's proposed mine. According to the Bimblebox teams' research, a third of the 453 Nature Refuges (2014)throughout Queensland are threatened by coal exploration and potential mining. The Waratah mine is totally against the wishes of the owners, and against the values they signed to protect.
It will also serve as a test case as to whether the Queensland State and Australian Federal governments are willing to alter outdated legislation so that conservation values are considered to be at least of similar importance to the state as large mining projects.
If Bimblebox survives the current coal mine threat, it is likely to continue to be an important long-term research site, an example of sustainable rangeland grazing, and one of the very few large areas of intact remnant habitat remaining in the bioregion. Others that existed even in 2011 have now been cleared.
The QLD Environment Department advised in 2011 that proposed clearing on Bimblebox Nature Refuge for Clive Palmer's Waratah Coal mine would kill about 35,880 birds, 13,570 mammals and 780,000 reptiles. There would also be destruction of many rare plants.These figures lead those currently taking the case to court to point that this would be a Federal and State-sanctioned massacre.
More at: https://bimblebox.org/ and: https://www.facebook.com/Bimblebox/ and: https://www.facebook.com/youthverdict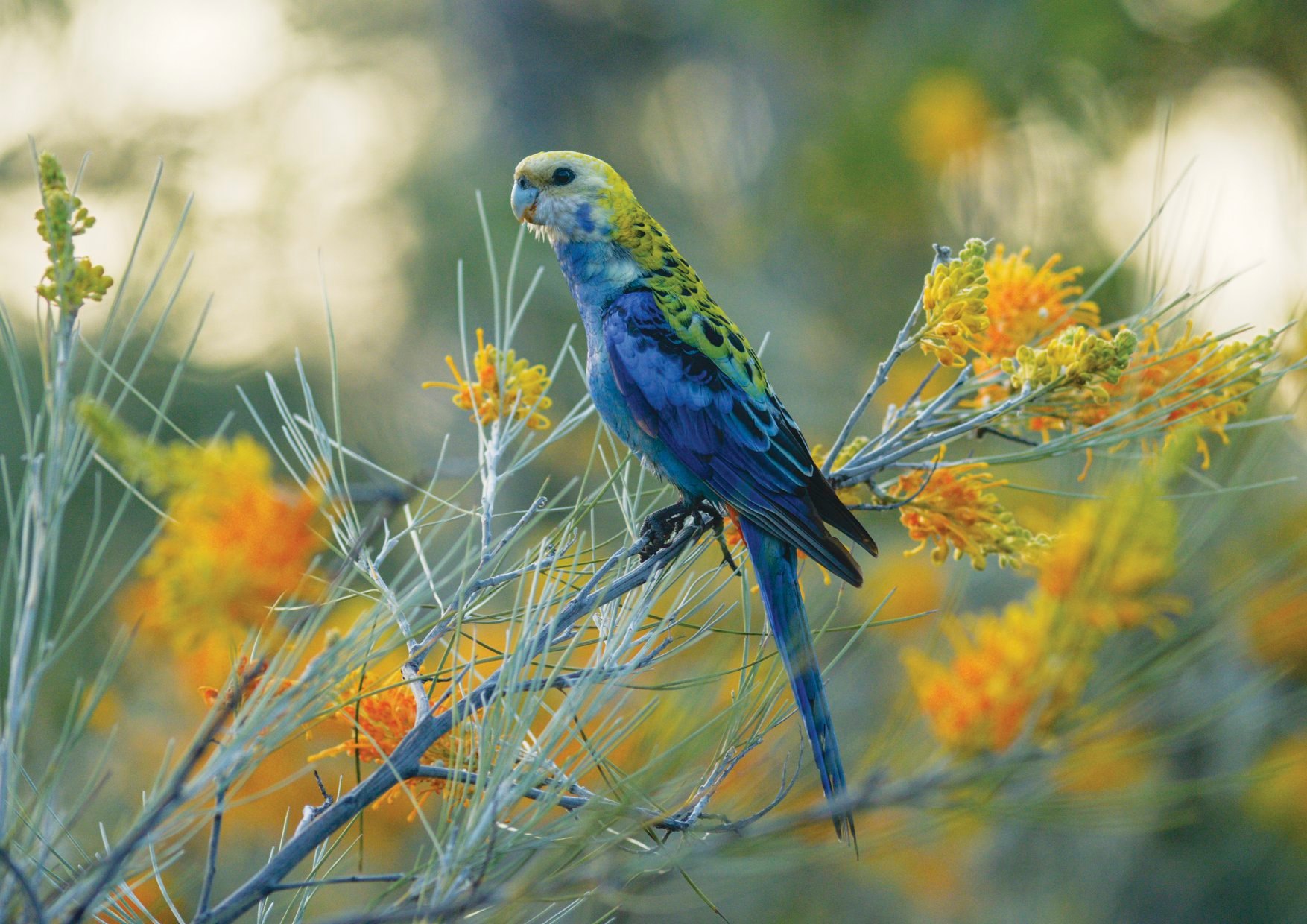 Bimblebox Nature Refuge photo

Greens Push To Ban Dirty Political Donations And Restore Democracy
The Greens will today introduce a bill in the Senate that will prohibit political donations from certain industries, and impose a cap on all other donations.
Greens Senate Leader and spokesperson on Democracy, Senator Larissa Waters said:
"We must put a stop to the rorts and favours for mates that are rife under the Morrison Government.
"Since 2012, the Liberal, National and Labor parties have received over one hundred million dollars from corporate donors. And we've seen those donors benefit from favourable policy outcomes and project approvals.
"My bill today sends a clear message - the community is fed up and our democracy should not be for sale.
"The Banning Dirty Donations Bill seeks to stop all political donations from industries with a track record of seeking to influence decisions: the mining, banking, gambling, alcohol, pharmaceutical, defence, tobacco and property development industries.
"It also caps all other donations at $3,000 per parliamentary term, so wealth doesn't equate to influence.
"Big money should not run politics, the public interest should.
"If you want evidence of donors guiding policy, look no further than the National Covid Coordination Commission (NCCC).
"After years of receiving donations from the gas industry, the government handpicked a NCCC stacked with gas representatives. So it's no surprise the NCCC is recommending a 'gas-led recovery' that benefits Commission members but will be toxic for the climate, our precious water supplies, and farmland.
"Trust in politics is at an all-time low and the best way to fix this is to stop selling our democracy to the highest bidder. The major parties should join with the Greens and help clean up politics," Senator Waters said.
Abalone Relocation Makes Way For W.A. Ocean Reef Marina Development
About 100,000 Roe's abalone to be relocated to ensure sustainability of species ahead of Ocean Reef Marina development in Western Australia. The

McGowan Government working in consultation with abalone stakeholders. They state m

ore than 68,000 Roe's abalone moved to new homes between Trigg and Hillarys and u

p to 10 tonnes of adult breeding Roe's abalone will find new homes along Perth's coast as part of a translocation project to protect the future sustainability of the fishery ahead of the Ocean Reef Marina development.
The project to move 100,000 Roe's abalone from the area around the Ocean Reef Marina development site has already seen about 68,000 abalone relocated to other reef platforms within the Marmion Marine Park.
The remaining abalone will be relocated between Trigg and Hillarys prior to work starting on the marina development later this year.
The Department of Primary Industries and Regional Development (DPIRD) is co-ordinating the project in collaboration with commercial abalone divers who collect the prized shellfish.
The department has worked closely with the West Coast Abalone Divers Association to maximise the success of the translocation.
DevelopmentWA is developing Ocean Reef Marina in collaboration with the City of Joondalup.
The development has already undergone a Public Environmental Review, the highest level of environmental assessment, and been granted conditional approval to proceed.
Some of the conditions imposed included:
development of monitoring and management plans to minimise any impacts to marine water quality outside the marina and adjacent beaches;
translocation of Roe's abalone; and
measures to improve the management and protection of similar marine nearshore habitats in the Marmion Marine Park.
The release states the McGowan Government has committed $120 million for the marina over the life of the project, which is expected to generate more than $500 million in private sector investment and create more than 900 local jobs.
Three More New Schools Get Tick Of Approval: At Camden, Blacktown And Wagga Wagga
Students in Blacktown, Wagga Wagga and Camden will soon have access to new state-of-the-art learning facilities, with three new public schools approved today through the NSW Government's Planning System Acceleration Program.
Premier Gladys Berejiklian said construction will commence on all three schools within the next couple of months, creating 950 construction jobs across these local communities.
"We are committed to improving education standards right across NSW, and that includes providing new and improved environments for our students to learn in," Ms Berejiklian said.
"Combined, the three schools approved today will create new places for almost 2,500 primary students, and inject $127 million worth of investment into these growing communities."
The three new primary schools will cater for students from Kindergarten to Year 6 and include:
a $48 million public school for 1,000 students in Marsden Park, Blacktown;
a $36 million public school for 480 students at Estella Road, Wagga Wagga; and
a $43 million public school for 1,000 students in Catherine Field.
Minister for Education and Early Childhood Learning Sarah Mitchell said the three projects are part of the NSW Government's unprecedented $6.7 billion investment in education to ensure students right across NSW are best-equipped to take on the future.
"These three project approvals will deliver great new schools and learning environments for thousands of students in NSW, and provide community benefits for generations to come," Mrs Mitchell said.
Planning and Public Spaces Minister Rob Stokes said nine major school and university projects have had their assessments fast-tracked through the Planning System Acceleration Program in the past two months alone.
"These projects will not only deliver new and upgraded learning environments for more than 9,000 students in NSW, they will inject more that $625 million into local communities and create opportunities for 5,650 new jobs during construction," Mr Stokes said.
The three schools are the latest projects to be determined through the Planning System Acceleration Program that is fast-tracking planning assessments to keep people in jobs and the economy moving during the COVID-19 pandemic. The program has created opportunities for more than 23,000 direct jobs and almost $13 billion worth of economic investment across NSW.
How To Reduce Wood Smoke Pollution This Winter
People with wood burning heaters are being encouraged to take 10 simple steps to reduce smoke pollution this winter.
Simple steps to reduce wood smoke pollution include:
Burn only dry, aged hardwood.
Store freshly cut wood in a dry, ventilated area for at least eight to 12 months.
Never burn rubbish, driftwood, painted or treated wood.
When lighting a cold heater, use plenty of dry kindling to establish a fire quickly.
Open the air controls fully for five minutes before and 15 to 20 minutes after loading the heater.
Have the chimney cleaned at least once a year to prevent tar build-up.
Don't let your heater smoulder overnight – keep enough air in the fire to maintain a flame.
Choose an appropriate heating system for your home. One that retains the heat you put into it.
Check your chimney regularly to see how well your fire is burning. If smoke is coming from the chimney, increase the air supply to your fire.
For new wood heaters, make sure they have a compliance plate showing they meet the Australian Standard (AS/NZS 4012:2014 and AS/NZS4013:2014).
When wood is burned, it produces harmful particle pollution, which can become trapped close to the ground and impact people's health.
Even in small amounts, wood smoke pollutants can be harmful, especially to the young, frail or elderly.
Environment Minister Matt Kean said it's important to use wood burning heaters in a manner which reduces the impact on people who live and work nearby.
"Everybody wants to do the right thing, so as the temperatures fall and the cold sets in, a few simple steps can make a big difference," Mr Kean said.
"I encourage everyone with a wood burner to help reduce smoke pollution this winter, while staying warm and enjoying the atmosphere of wood fire."
Cricket Australia Resets Operations For Post-COVID Environment
Cricket Australia (CA) has today detailed a program of operational changes that will deliver significant savings in response to the rapidly evolving COVID-19 situation while ensuring the long-term sustainability and growth of the game.
Cricket Australia Chairman Earl Eddings said cricket had not been immune from the impacts of COVID-19 and this had required difficult decisions by Cricket Australia at the height of the crisis. He said cricket's early response had helped the organisation weather the initial impacts of the pandemic and had allowed the organisation to adjust its financial outlook and update its plans for the 2020-21 financial year (FY21) in line with an increasingly optimistic national outlook.
"Throughout COVID-19, the need to work closely with the cricket community and to move quickly as circumstances have changed has never been more important," Eddings said. "With increasing clarity about the impact of COVID-19, we have managed the financial impact on our organisation, our people, our partners and players. There will still be painful decisions for some parts of our organisation, but we have worked hard to carefully develop plans to protect our investment in community cricket and high-performance cricket, while ensuring the game's financial sustainability."
The amended FY21 plan presented to staff today identifies cost reductions of approximately $40 million a year to partly mitigate the impact of COVID-19 on revenue and other factors such as biosecurity costs and match attendances.
Regrettably, the plan includes a reduction of 40 roles. The positive impact of the Job Keeper program and an increasingly improved outlook for the season ahead have been recent factors considered in arriving at this final number.
Eddings said: "We recognise that this is a difficult time for Cricket Australia employees, particularly for those staff members affected by these redundancies and their families. However, our responsibility is clear: to navigate a path for cricket through this period of uncertainty and disruption to ensure we come out the other side sustainable in the short term and prosperous in the long term."
Key components of the FY21 plan include:
Protecting the long-term integrity of the game starting at the grassroots by retaining our commitment to Alinta Energy My Cricket, Woolworths Cricket Blast programs, junior cricket initiatives and continuing to invest in community facilities and technology platforms;
Ensuring the elite men's and women's teams are appropriately and prudently resourced, including our commitment to support mental health and wellbeing;
Continuing the Marsh Sheffield Shield, WNCL and Marsh Cup in their current formats for the FY20-21 season and maintaining the current number of games for rebel WBBL and KFC BBL;
Pausing international tours for Australia A teams, as well as CA XI fixtures, the Fox Cricket National Premier Cricket T20 and Toyota Second XI competitions for FY21;
Retaining the U19s male and female representative teams as an important part of the pathway for emerging talent, while pausing male U15s and U17s and female U15s representative teams for FY21;
Providing the States and Territories with greater autonomy to develop players in readiness for the elite level, addressing a long-standing request for change and significantly reducing costs of duplicate efforts at state and national level;
Retaining our commitment to work with States and Territories to support programs and championships that foster diversity and inclusion, including the National Cricket Inclusion Championships, National Indigenous Cricket Championships and Toyota Australian Country Cricket Championships;
Reducing budgets in areas including administration, travel and marketing and advertising;
Cutting all bonuses for senior management and implementing ongoing executive pay reductions
Interim Chief Executive Nick Hockley said the temporary and permanent changes to Cricket Australia's cost base would help cricket cope with the short-term impact of COVID-19 and create a more sustainable financial position to manage four-year cycles that can involve annual revenue swings of $100 million depending on the cricket schedule.
Hockley said Cricket Australia had sought to strike the right balance between continuing to invest in activities that would nurture and grow cricket in Australia while adopting a pragmatic approach to finding savings in non-essential and non-cricket-related activities.
"We are excited about the prospect of cricket returning this summer but are prepared for fewer crowds and higher associated costs of biosecurity measures in addition to the likelihood of incurring borrowing costs rather than investment returns. Taking costs out of the organisation, however painful, helps offset those impacts and we will remain vigilant to changing circumstances."
Hockley acknowledged ongoing discussions with States and Territories and the Australian Cricketers' Association were in the best interests of cricket and remained an integral part of the plan.
"We are confident that our actions today, along with support of the Board, States and Territories, fans and partners, are the right steps to ensure we can manage the continued uncertainty while doing all we can to deliver on the domestic and international program. With cost savings at the tail end of FY20 and a clear FY21 plan, Cricket hopes to be able to avoid further changes post COVID-19.
"This is a difficult day for cricket. But by pulling together and with more positive signs for the upcoming summer, the Australian Cricket family can emerge from this pandemic stronger for it."
Disclaimer: These articles are not intended to provide medical advice, diagnosis or treatment. Views expressed here do not necessarily reflect those of Pittwater Online News or its staff.