Inbox and Environment News: Issue 434
January 19 - 25, 2020: Issue 434
Hot Days Forecast: Please Keep Your Bird Baths Topped Up Or Put Out Shallow Dishes Of Water In The Shade For Local Fauna
During this January break please be mindful of our local native animals and
place shallow dishes in the shade
with sticks or twigs to climb on. With BOM weather forecasts predicting soaring heat over the next few weeks we need to look out for and care for the original residents.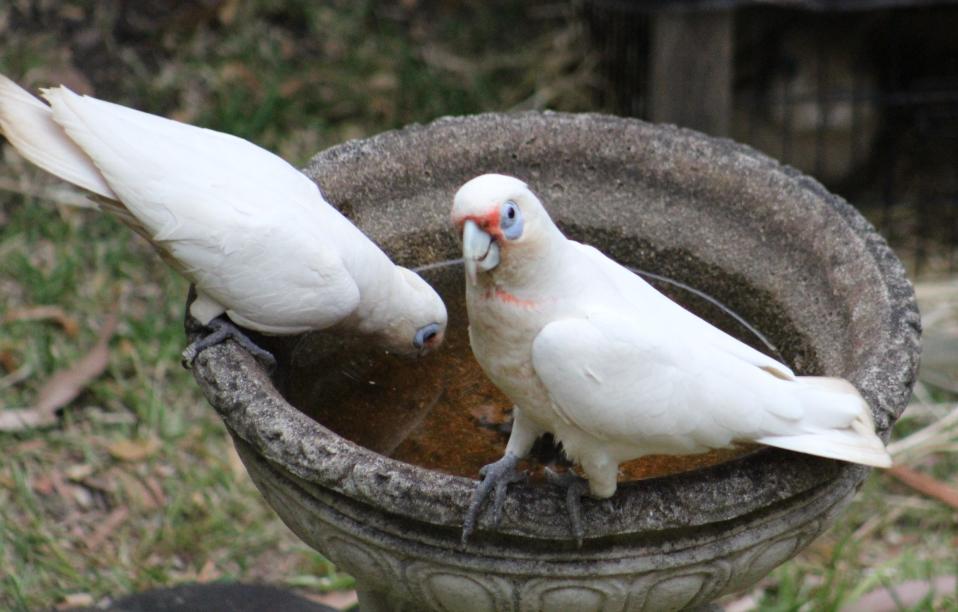 Green Turtle Eggs Found Here To Head North
January 10, 2020: From Northern Beaches Police Area Command Facebook page
Pre-dawn this morning
at North Steyne
as a close to full moon was setting, a green turtle laboured its way up the sand.
Just south of the surf club she dug a nest, laid her eggs, carefully covered them up and headed back to sea.
The only sign she'd been there, two sets of tracks in the sand.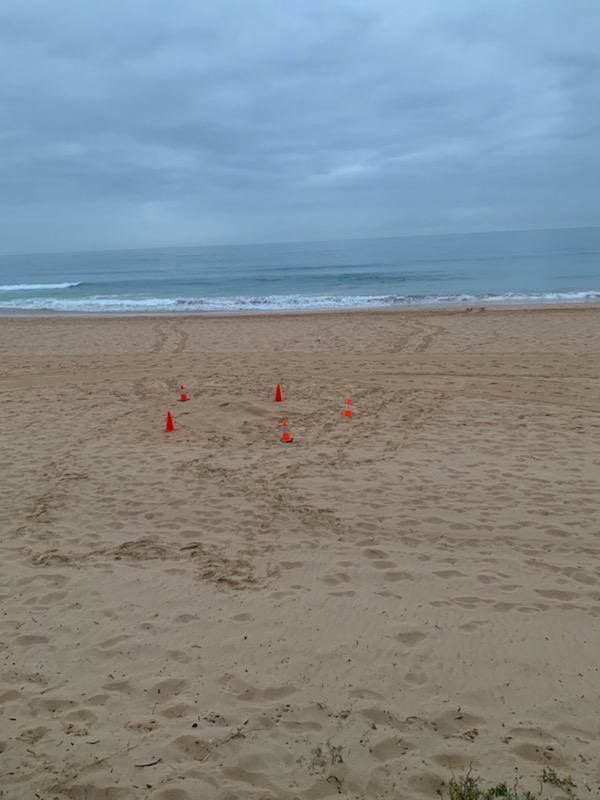 Tracks up the sand and back to sea

With virtually no chance of the baby turtles surviving this far south, crews from Taronga Zoo and National Parks came to the beach and carefully retrieved the eggs for relocation to a more suitable environment.
The exercise saw the two teams carefully dig until the nest was found, 37cm down.
Each egg was removed, numbered and laid out in rows of ten.
From there they were packed in coolers, complete with sand from the nest to be transported to a beach much further north.
There, a hole of identical depth will be dug and each egg placed, one-by-one, in its new home.
That way, any female turtles that hatch will return to lay their eggs closer to that beach rather than one of the busiest stretches of sand in Sydney.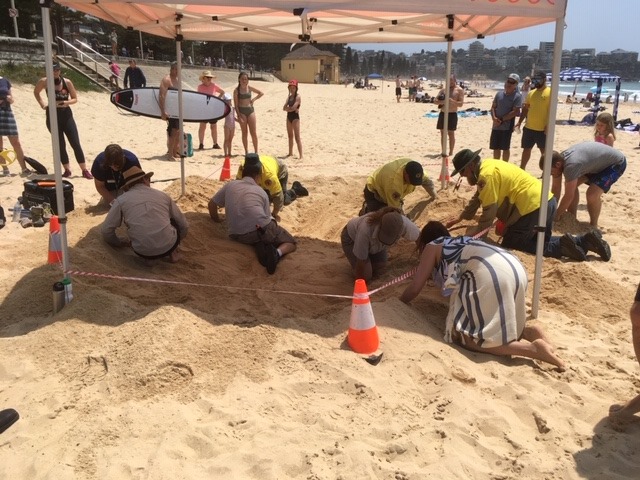 The dig begins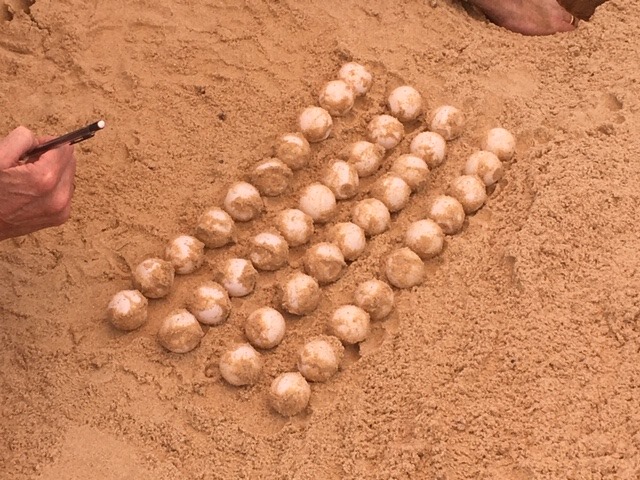 Each egg carefully numbered
Crews found 144 of the white, ping pong ball sized eggs, their shells still soft and leathery.
They say incidents of turtles laying their eggs so far south are extremely rare. T
he eggs have been carefully placed in sand at an undisclosed location near Coffs Harbour, where they were more likely to hatch.
The eggs will be will be monitored by
NSW TurtleWatch Citizen Science Nesting Program
volunteers alongside local rangers to ensure predators don't take the eggs, and keep an eye out for signs that the turtles are hatching, which will happen in about two months time.
Koala Spotted In Belrose Area
The Northern Beaches still has koalas!!! Sighted recently in the Belrose area. (exact location withheld as per NPWS policy).
Please help to keep koalas safe. Their biggest threats are:
dog attacks - please keep your pets away from wildlife
vehicles - slow down for wildlife particularly on Wakehurst Parkway, Mona Vale Road and Forest Way
habitat destruction - over development on the NB is a major threat to our koalas and could eventually wipe them out.
In a sad era for our native wildlife it's an exciting time for us at WIRES to learn that there are in fact koalas still living amongst us.
Here are some photos courtesy of @lisa.spinks1
WIRES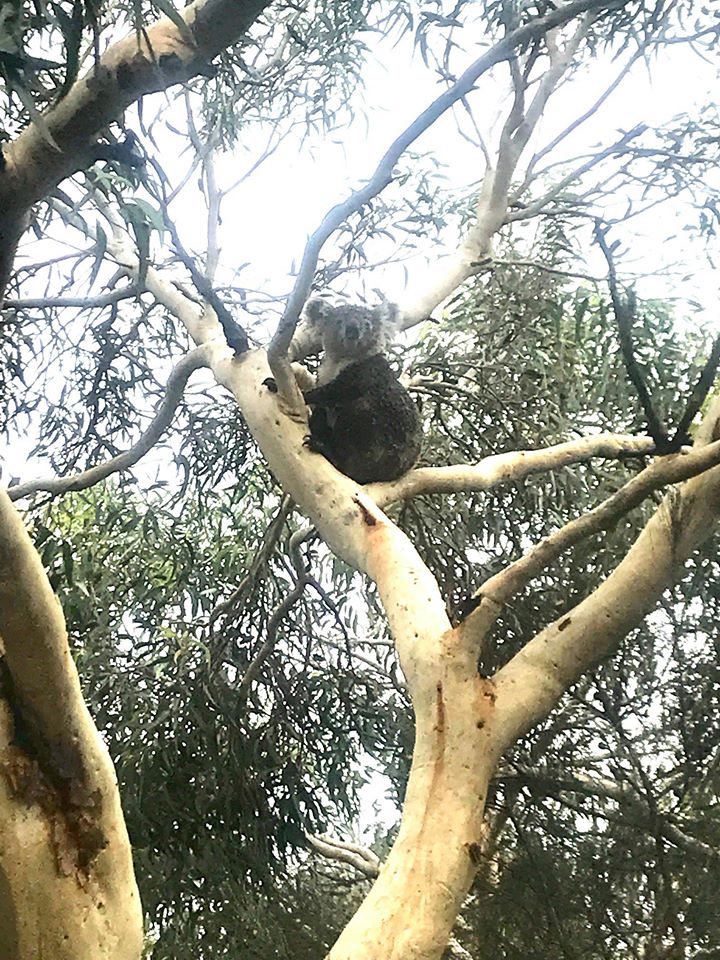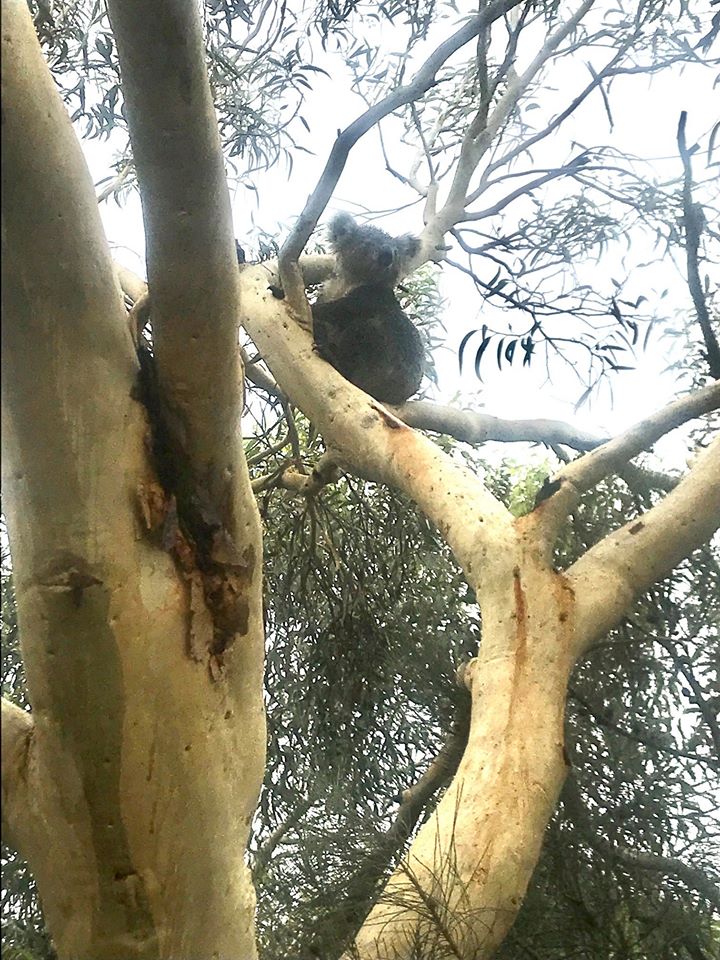 Narrabeen Beach & Lagoon Clean Up 2020
Sunday, January 26, 2020 at 10 AM – 12:15 PM
Hosted by Northern Beaches Clean Up Crew
Our clean ups are always the last Sunday of every month at 10am and our next clean up is in Narrabeen. All welcome to this family friendly event! (We just ask you to leave your political messages at home) The more the merrier. We start on time and clean for about an hour and then we count all the rubbish and submit the data o a marine debris research data base. We have gloves, bags and buckets. Do a good deed for the planet and make new friends at the same time. No need to bring anything but a smile!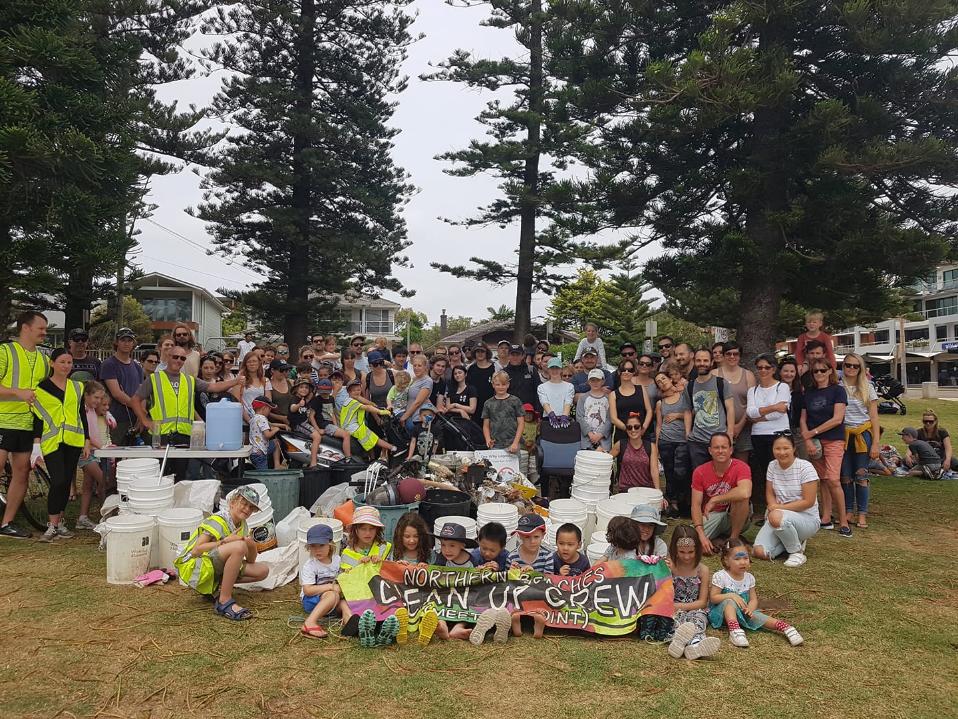 Save The Northern Beaches From Blasting And Drilling For Gas Event In Manly: Zali Steggal MP & Abigail Boyd MP Speakers
Hosted by Save Our Coast / Stop Seismic Testing
Sunday February 2nd, 2020
UPDATE: ZALI STEGGAL MP and ABIGAIL BOYD MP as guest speakers!
An afternoon of Information, inspiring speakers and a free film screening, to save our coast, save our climate and save the Australia we all love.
In the wake of the catastrophic fires that have decimated wildlife, instead of plans to reduce emissions to protect climate, plans are afoot for devastating seismic blasting and drilling for gas within PEP 11 (Petroleum Exploration Permit 11 - 4,500 square km of ocean from Manly to Newcastle). Blasting and drilling for fossil fuels off our beautiful coast in a climate emergency? Further damage to our climate, increasing bushfire risk, harming marine animals and risking destroying our coast that we all share a deep connection to?
As extreme weather caused by climate damage exacerbates drought, rises temperatures and worsens bushfires, please join us in the spirit of hope, for a Sunday afternoon of information and community action to help us Save Our Coast, save our climate and save the Australia we all love. (cuppa and cake provided)
Friends Of Narrabeen Lagoon February 2020 Forum -
Catchment Secrets Of Narrabeen Lagoon Catchment: Discoveries So Far In The 21st Century

Next Forum: 7pm Monday Feb 24, 2020
Coastal Environment Centre, Pelican Path
Lake Park Road, Narrabeen
Catchment Secrets of Narrabeen Lagoon Catchment: Discoveries so far in the 21st Century
Jayden is always inspiring, telling us about finding various creatures in the wild. He will describe and show images of some of the very special wildlife that is in the catchment of Narrabeen Lagoon, especially recent sightings.
As of the time of writing this, bushfire has not impacted the catchment. Here's hoping this remains the case for the sake of the wildlife. Check that February 24 is in your diary and, so that you don't miss out,
book your ticket early by emailing Judith Bennett email@narrabeenlagoon.org.au
Jayden Walsh is offering a special guided night walk at Katoa close
from 7:30 to 9:30pm on Friday, the 28th February,
at Warriewood Wetlands to meet some of the creatures that he will talk about on the previous Monday. (See item above bout the Forum.)
Bushcare In Pittwater
For further information or to confirm the meeting details for below groups, please contact Council's Bushcare Officer on 9970 1367
BUSHCARE SCHEDULES
Where we work Which day What time
Avalon
Angophora Reserve 3rd Sunday 8:30 - 11:30am
Avalon Dunes 1st Sunday 8:30 - 11:30am
Avalon Golf Course 2nd Wednesday 3 - 5:30pm
Careel Creek 4th Saturday 8:30 - 11:30am
Toongari Reserve 3rd Saturday 9 - 12noon (8 - 11am in summer)
Bangalley Headland 2nd Sunday 9 to 12noon
Bayview
Winnererremy Bay 4th Sunday 9 to 12noon
Bilgola
North Bilgola Beach 3rd Monday 9 - 12noon
Algona Reserve 1st Saturday 9 - 12noon
Plateau Park 1st Friday 8:30 - 11:30am
Church Point
Browns Bay Reserve 1st Tuesday 9 - 12noon
McCarrs Creek Reserve Contact Bushcare Officer To be confirmed
Clareville
Old Wharf Reserve 3rd Saturday 8 - 11am
Elanora
Kundibah Reserve 4th Sunday 8:30 - 11:30am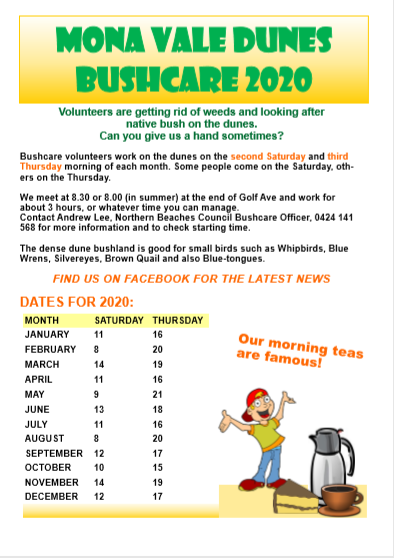 Mona Vale
Mona Vale Beach Basin 1st Saturday 8 - 11am
Mona Vale Dunes 2nd Saturday+3rd Thursday 8:30 - 11:30am
Newport
Bungan Beach 4th Sunday 9 - 12noon
Crescent Reserve 3rd Sunday 9 - 12noon
North Newport Beach 4th Saturday 8:30 - 11:30am
Porter Reserve 2nd Saturday 8 - 11am
North Narrabeen
Irrawong Reserve 2nd Saturday 2 - 5pm
Palm Beach
North Palm Beach Dunes 3rd Saturday 9 - 12noon
Scotland Island
Catherine Park 2nd Sunday 10 - 12:30pm
Elizabeth Park 1st Saturday 9 - 12noon
Pathilda Reserve 3rd Saturday 9 - 12noon
Warriewood
Warriewood Wetlands 1st Sunday 8:30 - 11:30am
Whale Beach
Norma Park 1st Friday 9 - 12noon
Western Foreshores
Coopers Point, Elvina Bay 2nd Sunday 10 - 1pm
Rocky Point, Elvina Bay 1st Monday 9 - 12noon

Gardens And Environment Groups And Organisations In Pittwater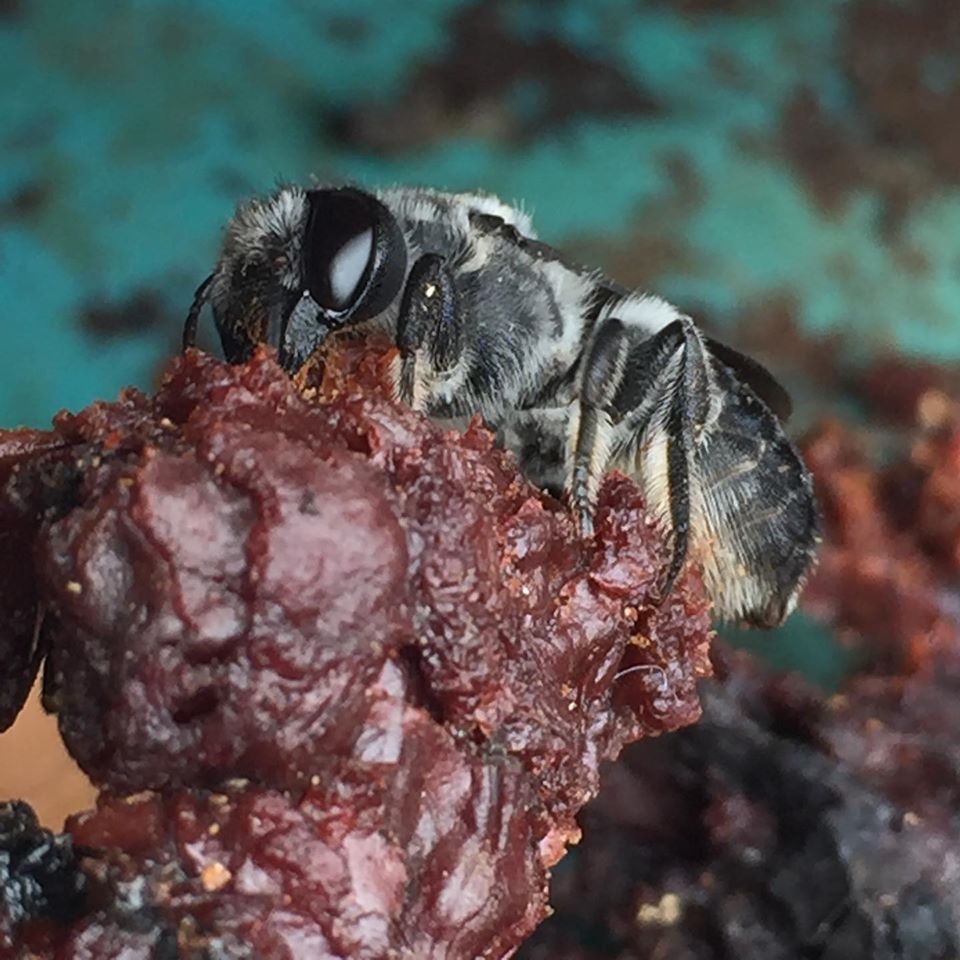 Carpenter bee

(male) making use of excess wax from my trigonula hive -

photo by Selena Griffith, January 16, 2020, Elanora Heights
Grants Available To Reduce Climate Change Impacts
NSW communities are invited to apply for grants that will assist them reduce climate change impacts such as heatwaves, bush fires or floods.
The Increasing Resilience to Climate Change (IRCC) community grants program is providing $600,000 in the first round of grants. Grants between $10,000 and $30,000 are available for individual projects.
Community groups can partner with local councils in their applications for funding under the IRCC.
The grants are funded through the Climate Change Fund, which allows the NSW Government to better support the community in its response to the effects of climate change.
Environment Minister Matt Kean said these grants will help local communities plan, coordinate and take action to increase their resilience and adapt.
"IRCC grant funding has already benefited Western Sydney Regional Organisation of Councils for a cool suburbs rating tool and Bega Valley Shire Council to upgrade community halls to be more climate-resilient during extreme heat events," Mr Kean said.
Apply for round one funding by 31 January 2020
HERE
Foundation For National Parks & Wildlife Community Conservation Grants Are Now Open For Applications
If you are working to preserve a piece of Australian cultural heritage, helping to restore a patch of habitat, connecting more people with our national parks or doing research on a threatened Aussie species you can apply for a Community Conservation Grant from the Foundation for National Parks & Wildlife.
"Organisations and individuals from all across Australia are eligible to receive funding through these grants" said Kylie Piper, Projects & Education Manager for the Foundation for National Parks & Wildlife. "We would love to get applications from every state so we can really understand the type of community conservation work that is happening and help fund essential projects that restore habitat and species, preserve our cultural treasures and improve our National Parks for everyone to enjoy".
The small grants round will be open for applications from 14 December, 2019
until 14 February, 2020.
Key areas of focus for this year's grants are:
Land and Water - Protection, restoration, rehabilitation and revegetation of degraded habitats to ensure their ability to sustain native species.
Threatened Species - Scientific research with tangible conservation outcomes and on-ground works to conserve Australia's threatened species.
Cultural Heritage - Conserving and celebrating Australia's cultural heritage as part of the gift we leave to future generations.
Parks for People - Improving National Park facilities for the enjoyment of all, to foster and encourage the appreciation of nature.
Applications for FNPW's Community Conservation Grants can now be made online and individuals, NGOs or government departments working in these areas are all encouraged to apply for funding for projects commencing in 2020.
Aerial Food Drops For Endangered Wildlife
Thousands of kilograms of carrots and sweet potato are being delivered to endangered Brush-tailed Rock-wallabies in fire affected areas as the NSW Government steps in to help.
Environment Minister Matt Kean said the food drops are part of a major post-fire wildlife recovery effort being designed and delivered across the State.
"The provision of supplementary food is one of the key strategies we are deploying to promote the survival and recovery of endangered species like the Brush-tailed Rock-wallaby," Mr Kean said.
"Initial fire assessments indicate the habitat of several important Brush-tailed Rock-wallaby populations was burnt in the recent bushfires. The wallabies typically survive the fire itself, but are then left stranded with limited natural food as the fire takes out the vegetation around their rocky habitat.
"The wallabies were already under stress from the ongoing drought, making survival challenging for the wallabies without assistance."
In the last week almost 1000 kilograms of sweet potato and carrot have been sent to 6 different colonies in the Capertee and Wolgan valleys; 1000 kilograms across 5 sites in Yengo National Park; almost 100 kilograms of food and water in the Kangaroo Valley, with similar drops having also taken place in Jenolan, Oxley Wild Rivers and Curracubundi national parks.
Mr Kean said this is the most widespread food drop we have ever done for Brush-tailed Rock-wallabies and will help maintain these colonies and allow them to recover.
"At this stage, we expect to continue providing supplementary food to rock-wallaby populations until sufficient natural food resources and water become available again in the landscape, during post-fire recovery."
The provision of supplementary food will be accompanied by intensive feral predator control, as required.
"When we can, we are also setting up cameras to monitor the uptake of the food and the number and variety of animals there," Mr Kean said.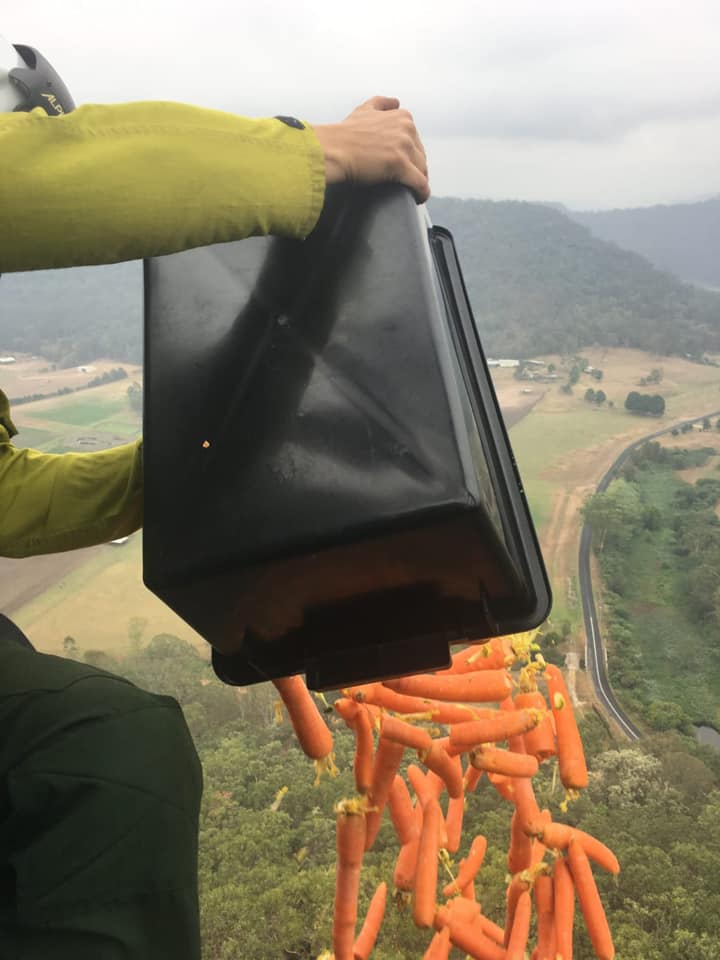 Operation Rock Wallaby 2020 - Photo: NPWS/DPIE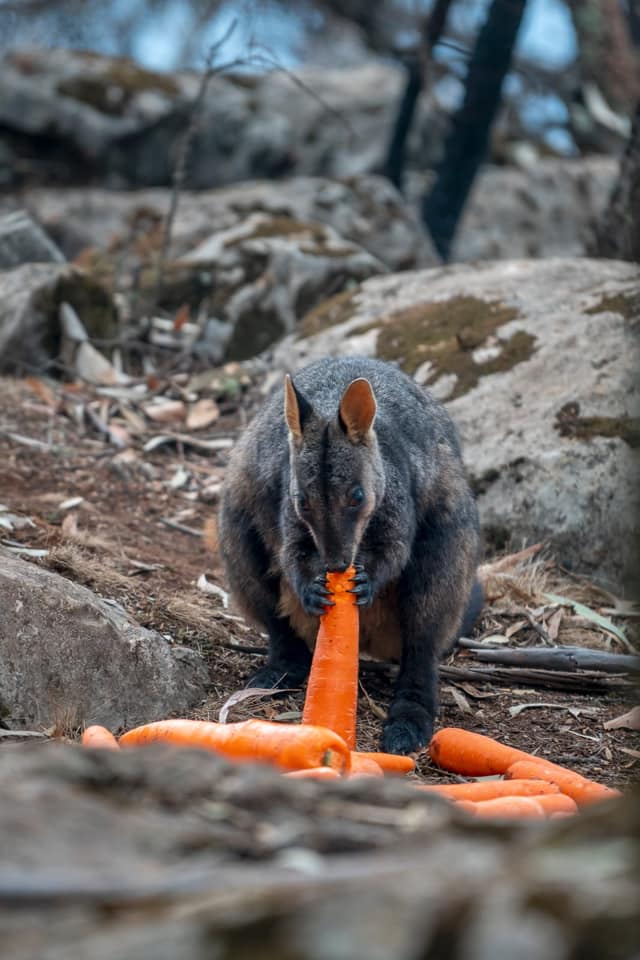 Operation Rock Wallaby 2020 - photo of Brush-tailed rock-wallaby (Petrogale penicillata) Photo: NPWS/DPIE

Taronga's Emergency Response To The Bushfire Crisis
In the wake of recent devastating bushfires, Taronga Conservation Society Australia is enacting its response to save and restore vital species and habitats that have been heavily impacted and destroyed.
Taronga Conservation Society Australia, CEO, Cam Kerr addressed the current situation saying: "For months now, fires have been raging across our beloved country. The impact on families, their homes, our forests and our wildlife has been devastating and heartbreaking. Our hearts go out to all those affected.
"These fires, combined with persistent drought, have decimated already fragile animal populations. While it is too soon to know the exact scale of the impact to Australian wildlife, the number of animals believed to have perished as a result of these catastrophic conditions is estimated to be in the hundreds of millions," said Kerr.
Throughout this immediate crisis, Taronga has been involved in a number of emergency response operations, helping to save wildlife from the devastation of these bushfires and droughts by providing emergency shelter, medical care and rehabilitation for an unprecedented amount of displaced and injured wildlife.
Immediate actions in the response to current emergency include:
Taronga's Wildlife Veterinarians and Veterinary Nurses are mobilising to support rescue efforts and rescue centres in fire affected areas, and are currently awaiting advice from regulatory agencies on the ground as to where they will be deployed
Taronga is caring for an unprecedented number of injured and rescued wildlife impacted by the bushfires, heat stress and drought. This includes koalas, bats, wallabies, echidnas and more
Taronga continues to care for 12 genetically valuable koalas who were rescued from the path of fire in the Blue Mountains by research group Science for Wildlife. It has since been confirmed that fire has
destroyed their habitat. Taronga is providing expert care until it is deemed safe for the koalas to return to the wild
A number of orphaned, heat-affected grey-headed flying fox are being fostered by Taronga staff after having been bought to the Wildlife Hospital by volunteer wildlife groups from across the state
Taronga has platypus in our care that have been rescued from drying river systems. Taronga is providing expert care until conditions improve
Following an initial crisis phase, Taronga will turn its attention to assessing the damage and impact to vital species and setting a long-term recovery strategy.
"After we have dealt with the imminent crisis, we will settle in for the long haul and utilise our unique skills in small population management and breed and release programs to re-establish healthy, genetically valuable animal populations of endangered and threatened species," said Kerr.
In November, Taronga launched a Koala Emergency Appeal to support Taronga's immediate and long-term strategy to ensure the ongoing survival of koalas in the wake of this crisis. Contributions to this appeal have been – and will continue to be – critical in safeguarding the survival of this national icon.
"Now, with a better view of the full scale of the devastation caused by these bushfires and the ongoing impacts of the drought, it has become clear that our response will need to be bigger, broader and able to provide care and support for a much wider range of species," said Kerr.
In order to achieve these critical outcomes and provide Australia's wildlife with the support it needs to recover from these devastating conditions, Taronga has extended their focus to the Taronga's Wildlife Crisis Appeal.
"There is much to be done, but with Taronga's drive and expertise and your ongoing support, we remain hopeful that together we can ensure that Australian wildlife has a fighting chance," said Kerr.
New State Policy To Protect Koalas
December 20, 2019: NSW Department of Planning, Industry, and Environment
Koala habitats will be better protected under a new State Environmental Planning Policy that has been released by the NSW Government today.
The
State Environmental Planning Policy (Koala Habitat Protection) 2019
includes an improved definition of koala habitat, mapping that identifies established and potential koala habitat and clear planning considerations for land holders and councils working with land identified as a koala habitat.
Deputy Secretary of Planning and Assessments Marcus Ray said the new SEPP will also help local councils enact their koala plans of management.
"This new policy will help deliver on the Government's objective to stabilise and protect koala protections across the State, as outlined in the NSW Koala Strategy," Mr Ray said.
"The new definition of core koala habitat will ensure areas with demonstrated koala presence will be recognised and protected.
"The number of tree species known to be used by koalas has also been increased from 10 to 123, recognising regional differences in koala preferences in nine distinct areas.
"We have also used data from the Koala Habitat Information Base to produce two new maps, one aimed at landowners and the other at councils, which make it clear where the SEPP applies and removes the burden on landowners to do their own expensive surveying of koala habitat."
The new SEPP, which comes into effect in March 2020, provides guidance for councils preparing koala plans of management for identified habitat that covers all or part of their local government area, and enables draft plans submitted by Byron, Campbelltown, Snowy Monaro, Clarence Valley and Port Macquarie-Hastings to be considered for approval.
"The policy speeds up the process and broadens the scope of how councils will protect koalas, including planning controls around roads and other buffer zones," Mr Ray said.
The existing policy, known as SEPP44 – Koala Habitat Protection, will be repealed in March 2020 giving councils time to prepare for the changes.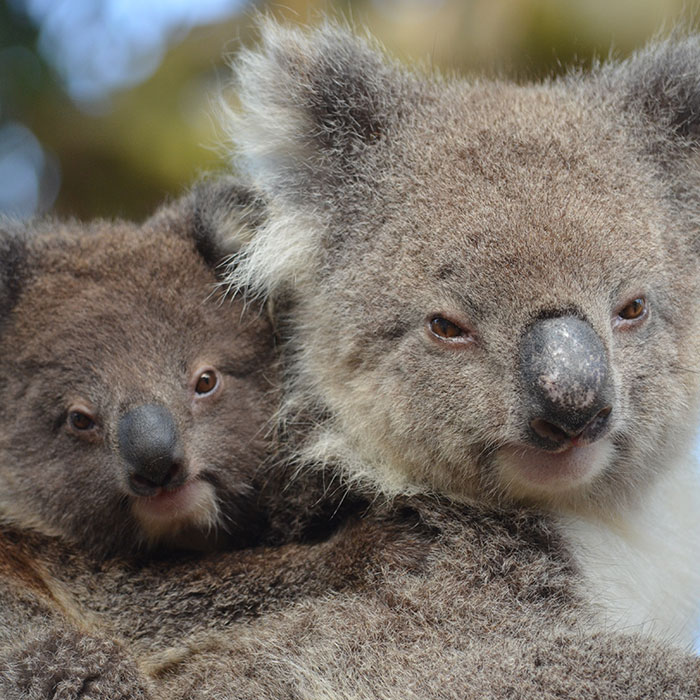 Koalas Can't Bear Unrehabilitated Ipswich Mine Sites
Concerned Ipswich locals and Lock the Gate Alliance are calling on the Queensland Government to give the south east's struggling koala population a helping hand and force mining companies to rehabilitate two sites located in the middle of prime koala habitat.
The Ebenezer and Jeebropilly mine sites, if rehabilitated appropriately, could deliver additional vital koala habitat that links areas already identified as priority koala habitat by the Queensland Government.
However, both mine sites are currently at risk of being transformed into waste dumps.
In late 2018, the then owners of the Ebenezer mine site, Zedemar Holdings, transferred the site responsibilities to W2R - a Sydney-based landfill and waste management company with no experience in mine rehabilitation.
Then, late last year, it was revealed waste company Lantrak was taking Ipswich City Council to court over that company's similarly deeply unpopular bid to transform the nearby New Hope owned Jeebropilly mine site into a waste dump.
"Conversion to landfill is a huge lost opportunity to expand koala habitat and further secure the future of the species," said Lock the Gate rehabilitation spokesperson Rick Humphries.
"Plans to establish large scale landfill operations at these mine sites are incompatible with koala conservation given the industrial nature of the massive landfills. In particular, the massive increase in heavy vehicle traffic in and out of these sites could be devastating to the nearby Koala population.
"Rejecting the landfill applications and rehabilitating these sites to suitable native vegetation would protect both the interests of the residents of Willowbank and Rosewood and that of the koala, an iconic species facing an increasing threat of extinction.
"The Department of Environment and Science should block the applications to establish landfills on these mining sites and require that the sites be rehabilitated and returned to prime koala habitat."
Ipswich Koala Protection Society vet Dr Rebecca Larkin said, "The Koala Conservation Strategy has identified areas around both the Ebenezer and Jeebropilly mines sites as the best potential habitat for Koalas.
"Plans to rehabilitate both mines sites to native vegetation are compatible with Koala conservation assuming rehabilitation is planned with Koala conservation as a priority post-mining land use.
"IKPS has been rescuing and releasing rehabilitated koalas back into the area for more than 25 years.
"During that time we have rescued some of our oldest koalas on record, some of which were 17+ years old, and we have identified this area as critical habitat creating corridors and connectivity to surrounding koala habitat."
Submissions
are due on the SE Conservation Strategy by the 31st January.
KEPCO Launches "Insulting" Coal And Climate Appeal For R
ejection Of Its Bylong Thermal Coal Mine
KEPCO's decision to appeal the rejection of its polluting Bylong thermal coal mine because the assessing authority took into account the project's impact on climate change is an insult during the current climate-change influenced bushfire crisis and should be withdrawn, according to Lock the Gate Alliance.
NSW's Independent Planning Commission rejected the multinational mining company's proposal in September last year, citing the mine's unacceptable impact on prime agricultural land, water resources, and intergenerational equity due to the carbon emissions it would produce.
However, late last year KEPCO announced it would appeal the IPC's decision, and the Newcastle Herald revealed this week that the appeal will focus on the Commission's consideration of the project's contribution to climate change.
Lock the Gate Alliance spokesperson Georgina Woods said it was disgraceful for KEPCO to focus on the climate change element of the Commission's rejection at a time when lives had been lost and more than six million hectares of land had been burnt in the ongoing bushfires.
"Burning of coal is fueling the catastrophic impacts of climate change like the bushfires and drought we are now experiencing," she said.
"The Bylong coal mine was rejected by the Independent Planning Commission because of its unacceptable impact on groundwater and the burden it imposed on future generations due to its contribution to global greenhouse gas emissions and climate change.
"KEPCO's attempt to erase and ignore climate change is an insult to the Australians who are suffering as a result of these fires. KEPCO is out of step with the public's growing demand for serious action to prevent worsening changes to our climate.
"What's more, the soils in the Bylong Valley are among the top 3.5 per cent in the state. At a time when so much of NSW is suffering from severe drought and the unprecedented bushfires, it is madness that this fertile agricultural country remains at risk from mining.
"KEPCO will again face determined and unwavering opposition to this unacceptable coal mine that would destroy such a beautiful agricultural valley. The best thing the company can do right now is withdraw this insulting appeal and join global efforts to urgently bring down greenhouse gas emissions."
Territorians Tell Environment Minister They've Had A Gutfull: Approval To Frack Beetaloo Basin Snuck Through 2 Days Before Christmas
Concerned Territorians have paid Environment Minister Eva Lawler a surprise visit at her electorate office in Palmerston in response to her sneaky decision to approve Origin Energy's plan to frack the Beetaloo Basin two days before Christmas.
The community members called on the Minister to apologise for the "underhanded decision" to sign off on fracking during the Christmas period and amid a national bushfire crisis.
They also called on Minister Lawler to hold a public meeting to discuss Origin's fracking plans with the community.
The surprise visit comes just days after horizontal drilling at a jointly owned Falcon Oil and Gas/Origin Energy gas well in the Beetaloo Basin failed.
Protect Country Alliance spokesperson Dan Robins said Minister Lawler was trying to steal Territorians' futures with her poorly made decision to approve Origin's fracking plans.
"Fracking in the Northern Territory could release more than 22 billion tonnes of carbon dioxide equivalent," Mr Robins said.
"According to media reports, this is equivalent to more than 20 years of Australia's emissions, which is completely inappropriate at this time.
"Origin Energy also admits it would use up to 60 million litres of water for a single fracked well. In a place where water is as precious as the NT, this is totally unacceptable."
Bodil Conroy, who lives in Minister Lawler's electorate of Drysdale, said, "We were shocked Minister Lawler tried to rush through these latest fracking approvals while the nation was battling with a bushfire crisis and families were on holiday."
"The Minister should hold a public meeting to discuss the Gunner Government's plans for fracking in the Territory and refuse to sign off on all future fracking plans until she has met with community members."
Ray Dixon, a Mudburra Traditional Owner from the Marlinja community whose land overlies the Beetaloo Sub-Basin, also attended the community action to send a message to the Environment Minister.
His message to Minister Lawler was, "As a native title holder from the surrounding area we were not told that you had signed off on Origin's fracking plans before Christmas. I would like to see that we are getting clear information from the Environment Minister especially when we heard about Origin and Falcon's drilling failures in the Beetaloo Basin this week."
Calls For NSW Government To Show Backbone And Cancel Shenhua
Published: January 15, 2020
Lock the Gate Alliance is calling on the NSW Government to show political leadership and seize the upcoming opportunity to cancel Shenhua's planned destructive Liverpool Plains coal mine.
Under the terms of Shenhua's coal exploration licence, which was renewed in 2018, the NSW Government created an opportunity to cancel the licence if the multinational mining company failed to apply for a mining lease by 30 June 2020. The company is yet to make an application for a mining lease and is required to pay the NSW $200 million when it does so.
The company is also yet to complete eight vital environmental studies needed before the mine can be approved.
Lock the Gate NSW spokesperson Georgina Woods urged the government to listen to farmers and Gomeroi people on the Liverpool Plains and cancel Shenhua's proposal.
"This project should never have been approved by this government. It is incompatible with the agricultural future of one of the most important food bowls in the country," she said.
"The mine would also displace a significant koala population and that poor species needs all the protection we can give it after so many have perished in the bushfire crisis.
"This was always the wrong place for a new thermal coal mine, but now it is very obviously the wrong time. This mine will contribute to the disastrous impacts of climate change such as the bushfires that have swept across the country."
The mine is expected to produce up to 10 million tonnes of coal each year over its 30-year lifetime.
Ms Woods said Shenhua was playing with the livelihoods of NSW communities that would be impacted by its proposed mine.
"For fifteen years, local farmers and Gomeroi people have fought to protect this region and stop this destructive coal mine on the Liverpool Plains," she said.
"Shenhua seems ambivalent about going ahead with this mine, but public opposition to it has not abated and is stronger than ever in the wake of the devastating fires of this summer.
"We are calling on the Berejiklian Government to cancel Shenhua's coal exploration licence when its time expires in July and make clear laws to protect New South Wales' productive farmland and water resources from coal mining."
Environment Groups Call For Logging Of Native Forests To Stop Until Bushfire Damage Is Assessed
An alliance of 13 conservation organisations is calling for an immediate moratorium on logging of native forests in NSW until the impacts of the catastrophic bushfires on species and habitat are understood.
In a letter to Premier Gladys Berejiklian, the Stand up for Nature Alliance warned:
"The impact on many species has been extreme and is ongoing. The full scale of wildlife losses will probably never be known, but they will surely number in the millions.




"The effects of the catastrophic fires have been so far-reaching that allowing further loss of habitat and impact on native species would be unconscionable.




"There needs to be a full assessment of the impact of the fires on the entire forest network, on threatened species and ecological communities, and reappraisal of existing wood supply commitments.




"Without this information, the sustainability of harvesting operations cannot be guaranteed.




"These unprecedented fires have jeopardised the long-term viability of threatened species populations and forest ecosystems in several areas.




"We believe the developing crisis justifies the use of the force majeure clause of the Wood Supply Agreements as fire has significantly reduced the availability of native timber across State Forests.




"These clauses, designed for extreme events such as these, will ensure that public money is not spend on FCNSW being unable to meet current Wood Supply Agreement obligations."
The alliance acknowledged a moratorium could have impacts on native forest timber industry workers and their communities.
"We therefore call on the government to ensure logging industry workers are supported during this process, either with alternative employment options, financial assistance or other worthwhile alternatives. We stand ready to engage constructively with the industry and government to achieve this goal."
The Stand up for Nature Alliance includes: Birdlife Australia, Colong Foundation for Wilderness, Friends of the Koala, Humane Society International, IFAW Oceania, National Parks Association of NSW, National Trust, Nature Conservation Council of NSW, North East Forest Alliance, NSW WIRES, The Wilderness Society, Total Environment Centre, WWF–Australia.
Just Add Water – Wonderful White-Naped Honeyeaters At Glen Alice
January 17, 2019: Published by BIBY TV
These White-naped Honeyeaters (Melithreptus lunatus) were filmed during an early August and mid September 2019 visit to the Capertee Valley (NSW). The exact location is a protected habitat property (with open forest and woodland) in the Glen Alice section of this stunning valley. As Glen Alice has a BOM weather station, our own observations about the ongoing drought are largely confirmed. For instance, the October to December 2019 period was the driest on record for this time of year (as revealed on the map in this article https://www.smh.com.au/environment/we... ). Overall, the year was a particularly dry one but saved from a truly dire situation by an exceptional January, whereby almost 60% of the year's rain fell then, filling the dams on this property. February however was unusually dry, followed by an average sort of March. Then a long dry spell set in.
As this rural property is an ex-working farm, the birds only had to share the dam reserves with other wildlife. But a lack of rain generally means less watering points as temporary puddles/ephemeral creeks are rarely available and shallow ponds or wetlands disappear. In this context, artificial ponds or bird baths are very welcome. And this is where we filmed the lovely White-naped Honeyeaters and many other bird species on BIBY TV. (Just after our September departure it rained again – a nice drop – before the aforementioned lean times and the now-under-control mega-fire.) Yet even when water is readily available elsewhere, we find that the two ponds near the house are often full of birdlife. (In this video you may hear Fuscous Honeyeaters, White-plumed Honeyeaters, Red Wattlebirds, Noisy Friarbirds, Willie Wagtails and Peaceful Doves. White-naped Honeyeater calls are highlighted in the photo introduction.)
Indeed, adding water to your garden is the best way to help these beautiful creatures and enjoy their presence. The antics of White-naped Honeyeaters with their bold orange "eyeshadow" is a particular delight. These little honeyeaters are usually difficult to see as they forage in the tree canopy for nectar, insects, lerps, manna and honeydew. Moreover, they are not always in the area as many honeyeaters are migratory and/or nomadic in their search for the highest quality food.
Aussie Bread Tags Collection Points
Collecting bread tags enables us to provide wheelchairs that change the life of disabled people in need, as well as keeping the tags out of landfill to help to preserve the environment.
Bread Tags for Wheelchairs was started in South Africa in 2006 by Mary Honeybun. It is a community program where individuals and organisations collect bread tags, which are sold to recyclers. The money raised pays for wheelchairs for the less fortunate which are purchased through a local pharmacy. Currently about 500kg of bread tags are collected a month in South Africa, funding 2-3 wheelchairs.
We have been collecting bread tags nationally in Australia since September 2018 and now have more than 100 collection points across the country. In February 2019 we started local recycling through Transmutation - Reduce, Reuse and Recycle in Robe, SA, where our tags are recycled into products such as door knobs and bowls. Tags from some states are still sent to South Africa where a plastics company called Zibo recycles them into seedling trays.
These humble bits of polystyrene can make a real difference so get your friends, family, school, workplace and church involved. Ask school tuck shops and boarding school kitchens, child care centres, aged care facilities, hospitals, cafes and fast food outlets to collect for you - they get through a lot of bread!
All the information and signage for collecting or setting up a public collection point is
on our website
.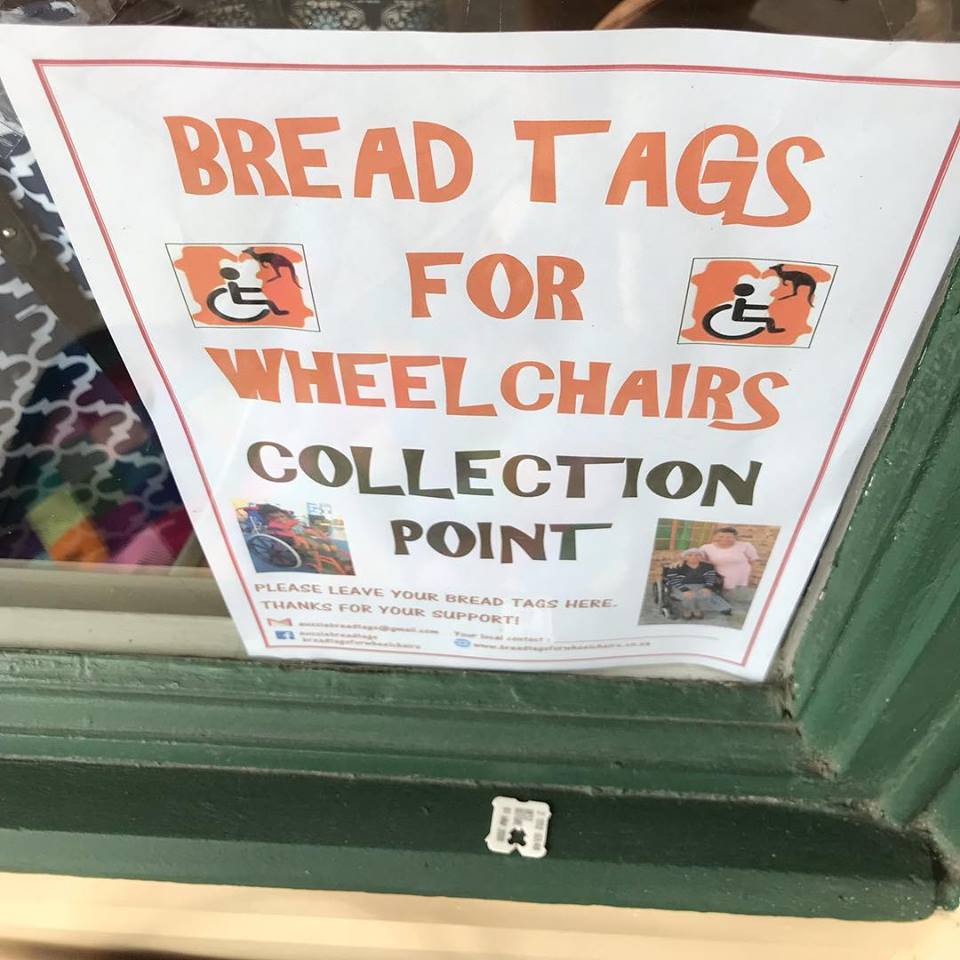 Davidson Rural Fire Brigade's 'Arduous' Firefighters
Davidson Rural Fire Brigade: November 22, 2019

Did you know there is more to firefighting than firetrucks? In addition to deploying crews on trucks, today we also deployed a crew of 4 'Arduous' certified volunteer firefighters to the Gospers Mountain fire, north west of Sydney. These crews use firefighting techniques without water, in areas usually only accessible by foot or helicopter insertion.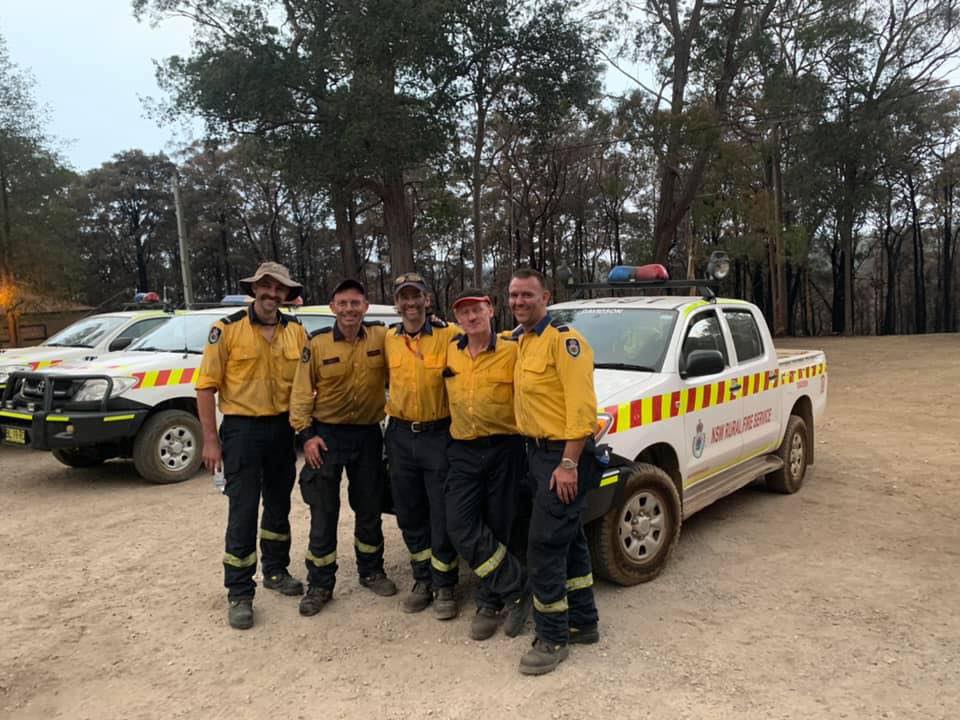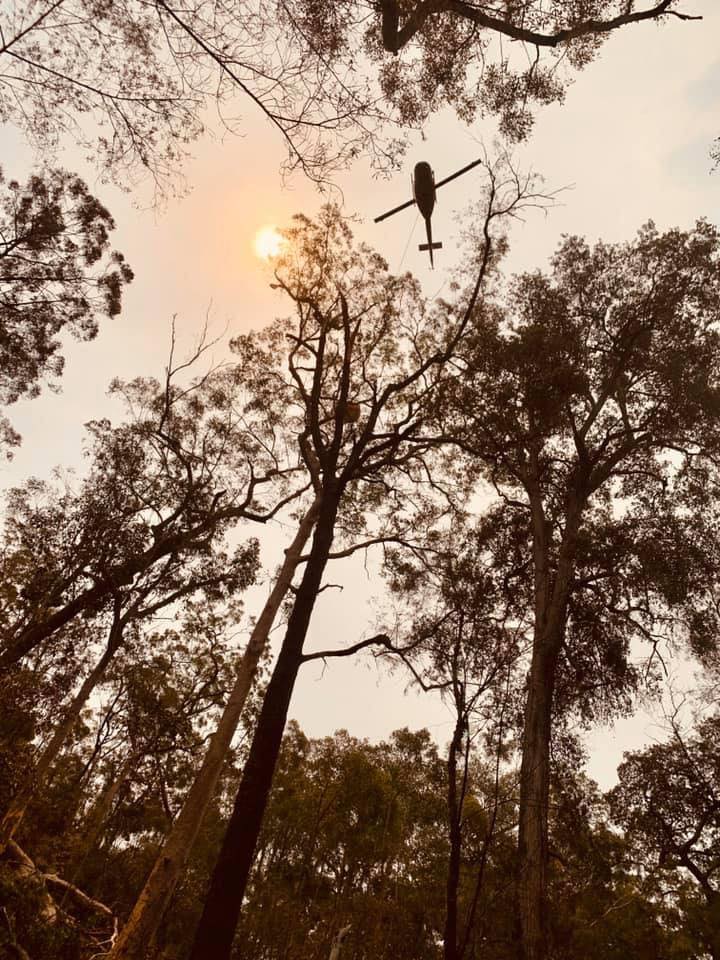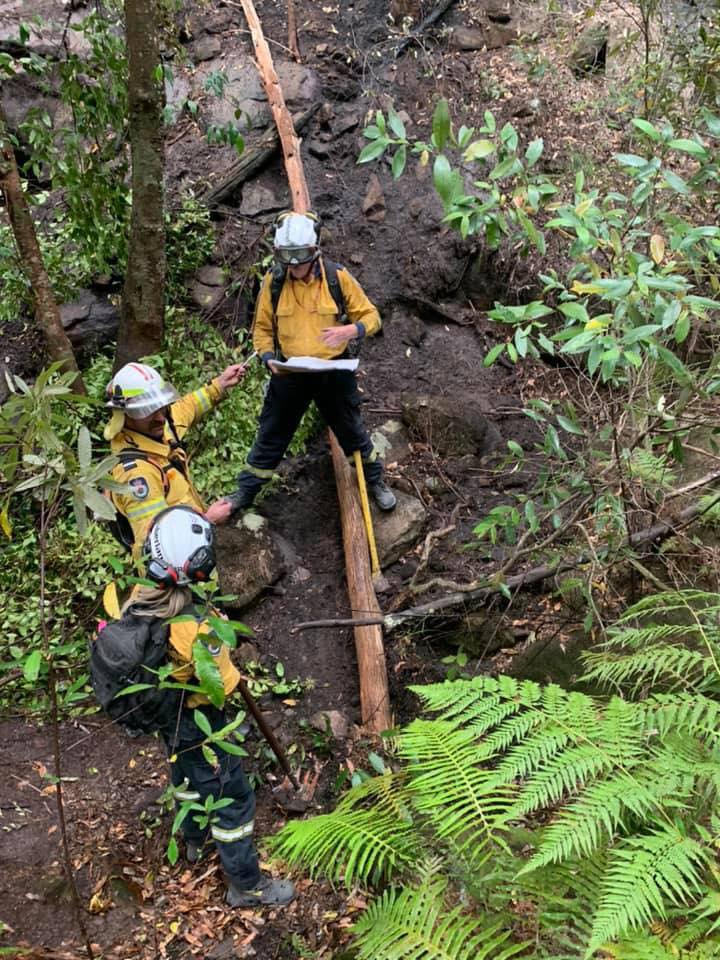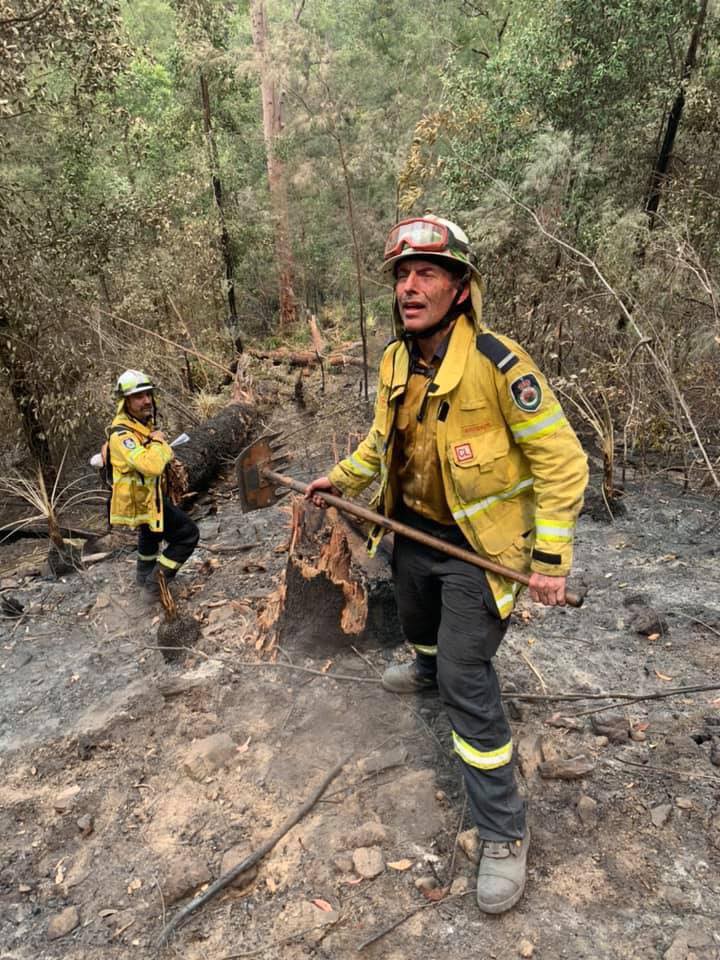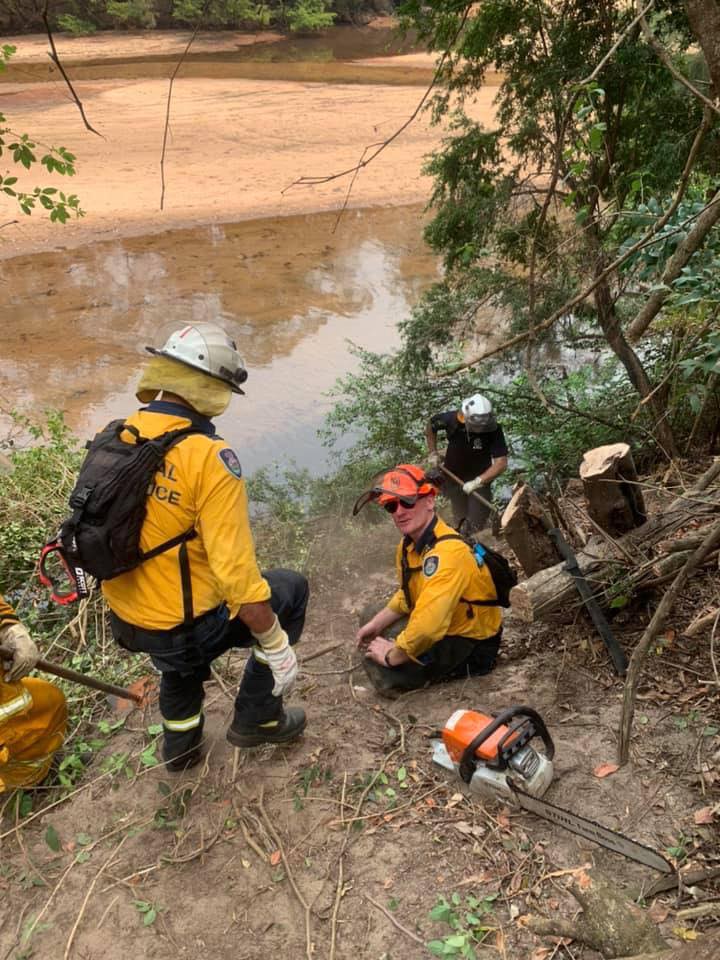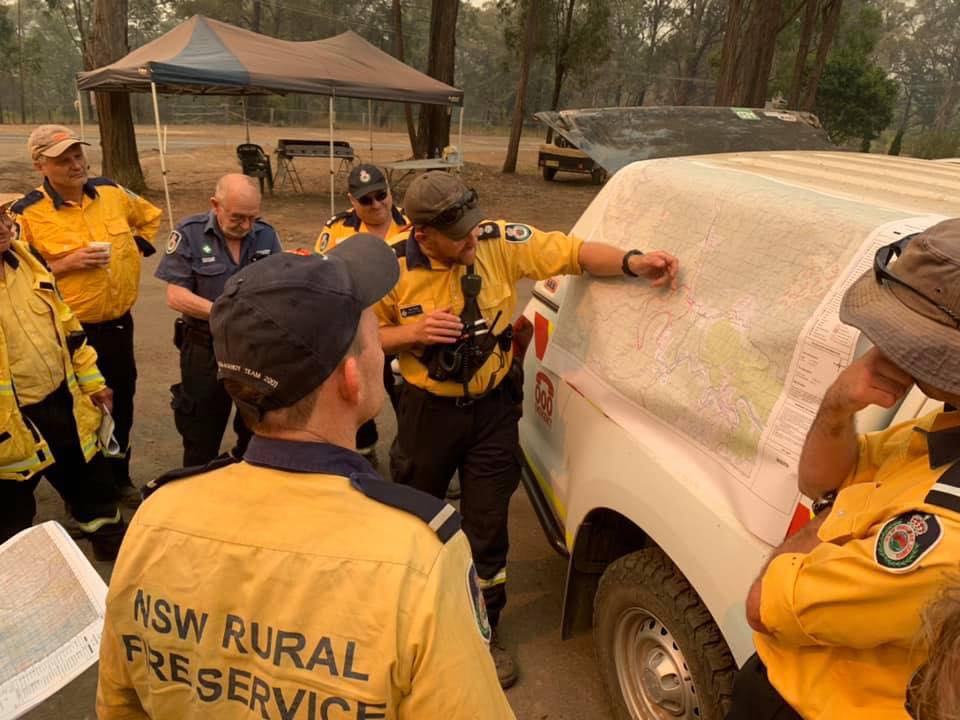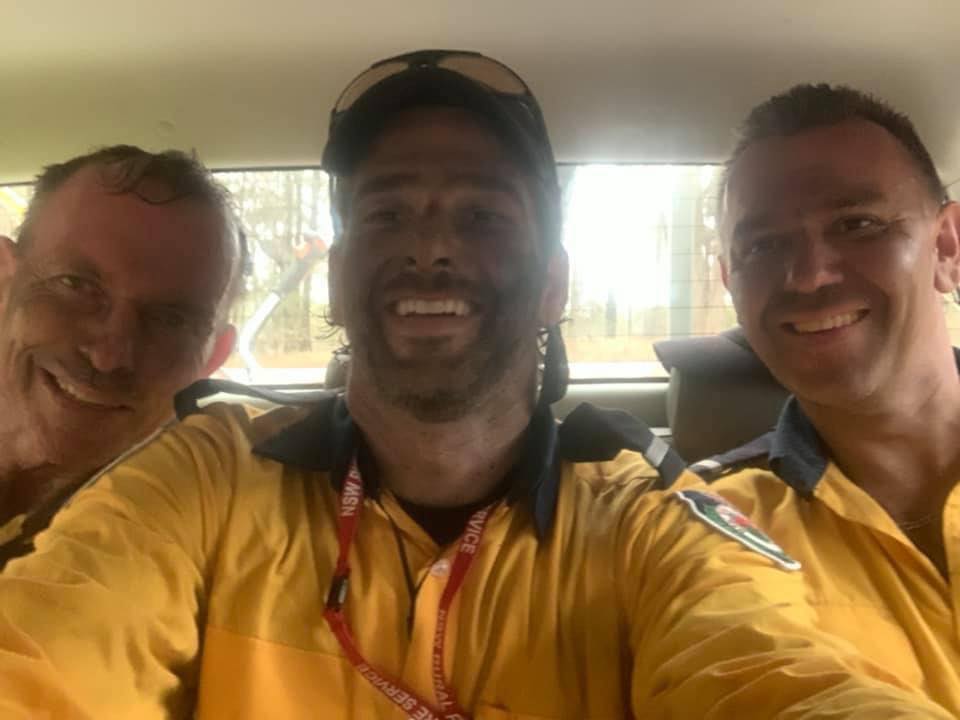 Fire Fighting Mission Saves Prehistoric Pines
January 15, 2020: NSW Government, Department of Environment
A specialist team of remote area firefighters have helped to save the prehistoric Wollemi Pines from this season's bushfires, confirmed Environment Minister Matt Kean.
Mr Kean said the Wollemi Pines survived the dinosaurs and now they look like they'll survive these bushfires thanks to the work of the NSW National Parks and Wildlife Service (NPWS) firefighters and the NSW Rural Fire Service.
"Wollemi National Park is the only place in the world where these trees are found in the wild and, with less than 200 left, we knew we needed to do everything we could to save them," Mr Kean said.
"The pines, which prior to 1994 were thought to be extinct and whose location is kept secret to prevent contamination, benefited from an unprecedented environmental protection mission."
The operation included large air tankers laying fire retardant and specialist firefighters being winched into the remote site from helicopters to set up an irrigation system in the gorge to increase moisture content of the ground fuels.
In advance of the fire, NPWS firefighters were again winched into the site to operate the irrigation system and as the fire approached, helicopters water bucketed the fire edge to reduce its impact on the groves of trees.
Mr Kean said the NSW Government has done a detailed scientific assessment and, while some trees are charred, the species has survived this summer's fires.
"The 2019 wildfire is the first ever opportunity to see the fire response of mature Wollemi Pine in a natural setting, which will help us refine the way we manage fire in these sites long-term."
Mr Kean said the full impact of the fire may not be known for some time so we need to do everything we can to ensure their long-term protection which really depends on maintaining confidentiality around the trees' location and ensuring the public's cooperation in not attempting to visit the sites.
"Illegal visitation remains a significant threat to the Wollemi Pines survival in the wild due to the risk of trampling regenerating plants and introducing diseases which could devastate the remaining populations and their recovery.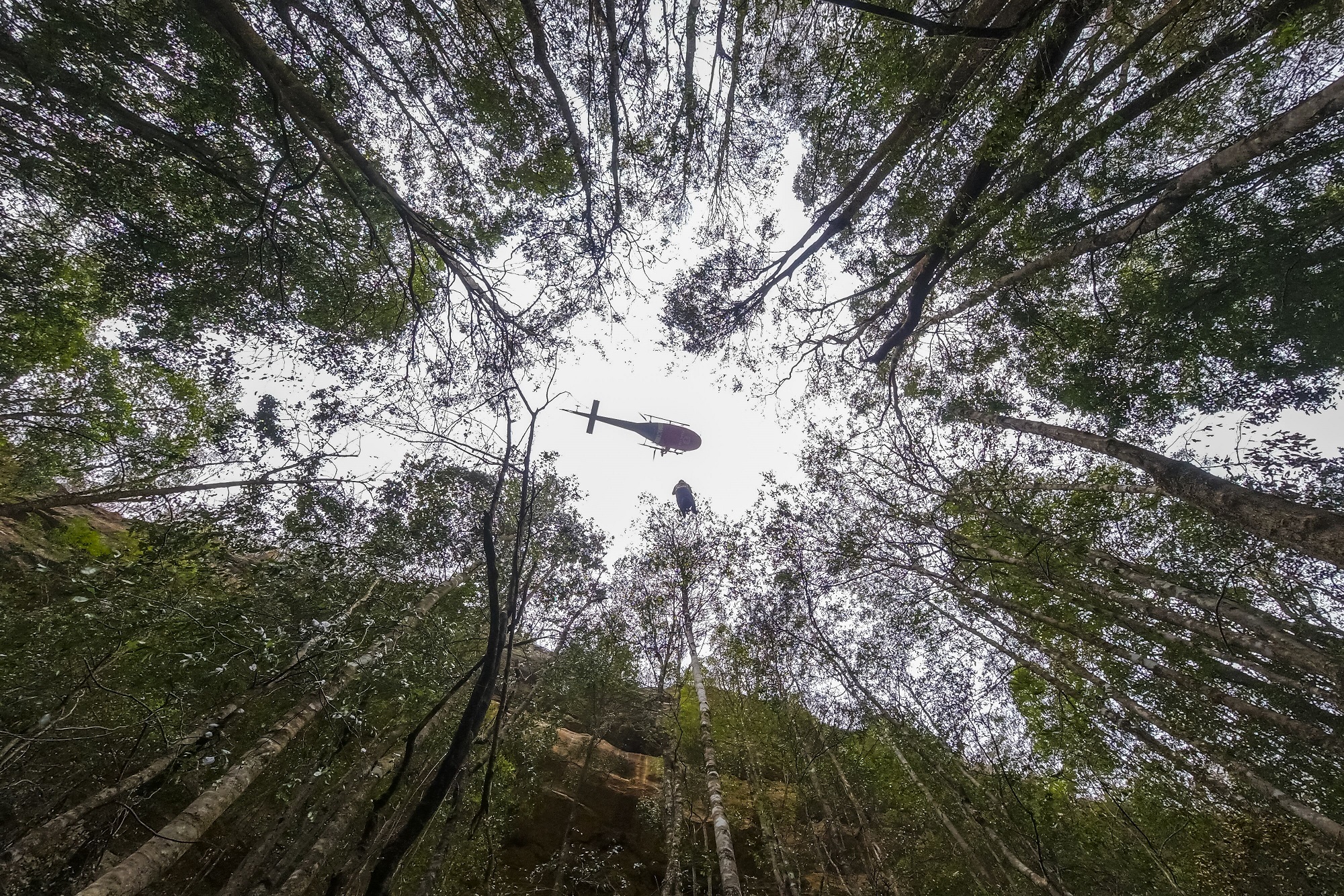 Wollemi pine (Wollemia nobilis) trees savers - Photo: J Plaza/DPIE

Wollemi pine (Wollemia nobilis) trees savers - Photo: J Plaza/DPIE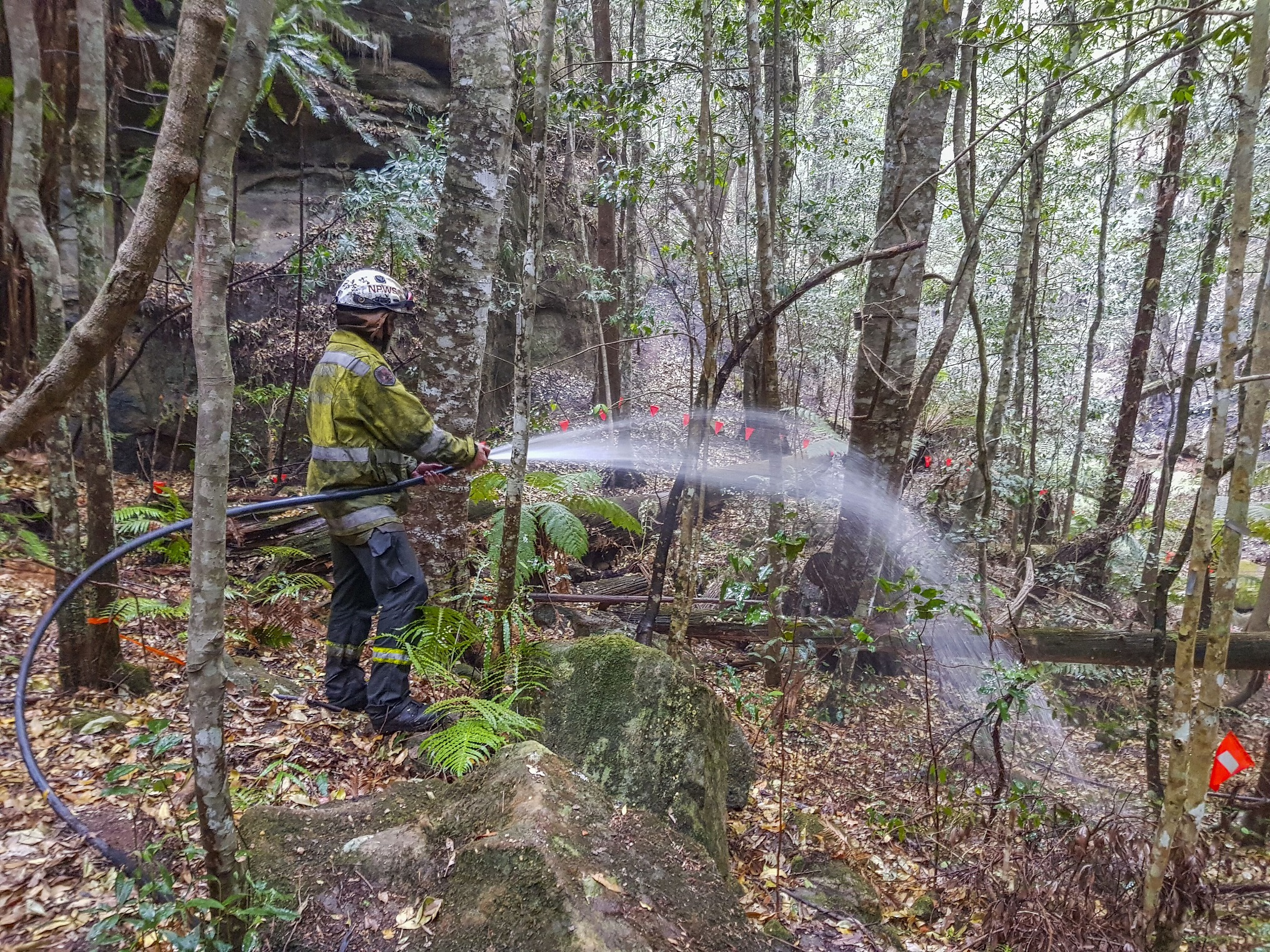 Wollemi pine (Wollemia nobilis) trees savers - Photo: J Plaza/DPIE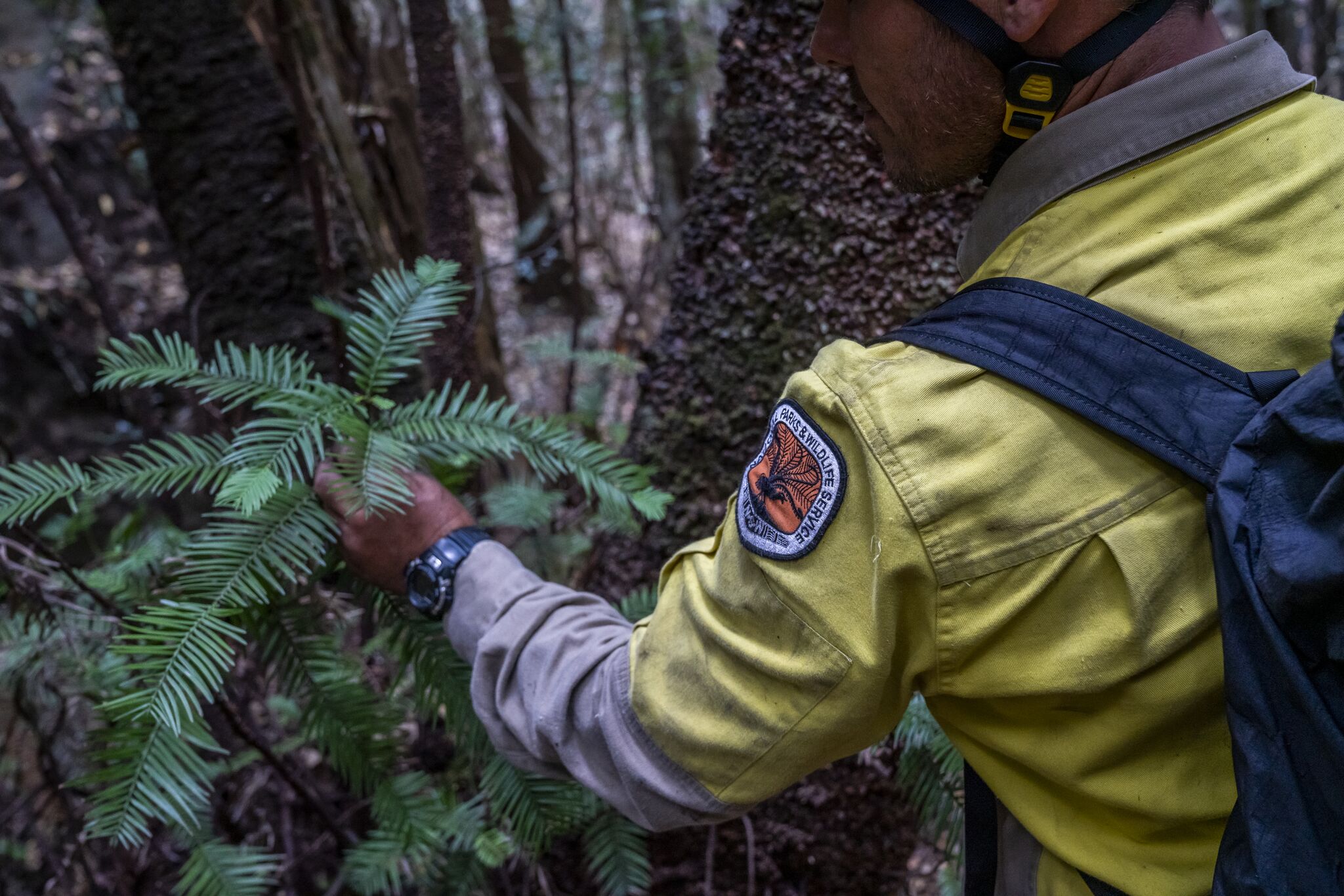 Wollemi pine (Wollemia nobilis) trees savers - Photo: J Plaza/DPIE
Reminder: Triple J's Hottest 100 Voting Closes This Monday, January 20th
Concerns about climate change replaced mental health, housing, and jobs as the number one most important issue facing you, the triple j audience. So, after teaming with Lifeline and AIME, the j's are getting behind Greening Australia to do something about restoring the environment!
Greening Australia have tree-planting projects across the country to restore natural environments, cool our cities, save endangered animals and pull carbon out of the atmosphere.
If you agree that the only thing that should be getting hotter is the songs in their countdown, chip in a donation. They'll even send you a Hottest 100 temporary tattoo for every $30 you donate.
Read more about the positive environmental impact your Hottest 100 donations can have
here
Key Dates:
Mon 20 Jan, 2020: Voting closes, 3pm AEDT
Sat 25 Jan, 2020: Hottest 100, from 12pm AEDT
Sun 26 Jan 2020: All-Australian music for Australia Day
Mon 27 Jan 2020: Hottest 200-101 on triple j and Hottest 100 of 1999 on Double J, from 10am AEST
Below, 'a song to go with that' Greening Australia tree-planting projects reversal of the looong decimation program and your donation - "
Careless
" which was the second single released by Australian rock group Paul Kelly and the Messengers from their 1989 studio album,
So Much Water So Close to Home
Back To School Soon!
Get outside and have some FUN!
Heaps of 'stuff' in this Issue for you - see the Contents page
Australian Meteorite Contains The Oldest Material On Earth: 7-Billion-Year-Old Stardust
Stars have life cycles. They're born when bits of dust and gas floating through space find each other and collapse in on each other and heat up. They burn for millions to billions of years, and then they die. When they die, they pitch the particles that formed in their winds out into space, and those bits of stardust eventually form new stars, along with new planets and moons and meteorites. And in a meteorite that fell fifty years ago in Australia, scientists have now discovered stardust that formed 5 to 7 billion years ago -- the oldest solid material ever found on Earth.
"This is one of the most exciting studies I've worked on," says Philipp Heck, a curator at the Field Museum, associate professor at the University of Chicago, and lead author of a paper describing the findings in the Proceedings of the National Academy of Sciences. "These are the oldest solid materials ever found, and they tell us about how stars formed in our galaxy."
The materials Heck and his colleagues examined are called presolar grains-minerals formed before the Sun was born. "They're solid samples of stars, real stardust," says Heck. These bits of stardust became trapped in meteorites where they remained unchanged for billions of years, making them time capsules of the time before the solar system..
But presolar grains are hard to come by. They're rare, found only in about five percent of meteorites that have fallen to Earth, and they're tiny-a hundred of the biggest ones would fit on the period at the end of this sentence. But
the Field Museum has the largest portion of the Murchison meteorite, a treasure trove of presolar grains that fell in Australia in 1969 and that the people of Murchison, Victoria, made available to science.
Presolar grains for this study were isolated from the Murchison meteorite for this study about 30 years ago at the University of Chicago.
"It starts with crushing fragments of the meteorite down into a powder ," explains Jennika Greer, a graduate student at the Field Museum and the University of Chicago and co-author of the study. "Once all the pieces are segregated, it's a kind of paste, and it has a pungent characteristic-it smells like rotten peanut butter."
This "rotten-peanut-butter-meteorite paste" was then dissolved with acid, until only the presolar grains remained. "It's like burning down the haystack to find the needle," says Heck.
Once the presolar grains were isolated, the researchers figured out from what types of stars they came and how old they were. "We used exposure age data, which basically measures their exposure to cosmic rays, which are high-energy particles that fly through our galaxy and penetrate solid matter," explains Heck. "Some of these cosmic rays interact with the matter and form new elements. And the longer they get exposed, the more those elements form.
"I compare this with putting out a bucket in a rainstorm. Assuming the rainfall is constant, the amount of water that accumulates in the bucket tells you how long it was exposed," he adds. By measuring how many of these new cosmic-ray produced elements are present in a presolar grain, we can tell how long it was exposed to cosmic rays, which tells us how old it is.
The researchers learned that some of the presolar grains in their sample were the oldest ever discovered-based on how many cosmic rays they'd soaked up, most of the grains had to be 4.6 to 4.9 billion years old, and some grains were even older than 5.5 billion years. For context, our Sun is 4.6 billion years old, and Earth is 4.5 billion.
But the age of the presolar grains wasn't the end of the discovery. Since presolar grains are formed when a star dies, they can tell us about the history of stars. And 7 billion years ago, there was apparently a bumper crop of new stars forming-a sort of astral baby boom.
"We have more young grains that we expected," says Heck. "Our hypothesis is that the majority of those grains, which are 4.9 to 4.6 billion years old, formed in an episode of enhanced star formation. There was a time before the start of the Solar System when more stars formed than normal."
This finding is ammo in a debate between scientists about whether or not new stars form at a steady rate, or if there are highs and lows in the number of new stars over time. "Some people think that the star formation rate of the galaxy is constant," says Heck. "But thanks to these grains, we now have direct evidence for a period of enhanced star formation in our galaxy seven billion years ago with samples from meteorites. This is one of the key findings of our study."
Heck notes that this isn't the only unexpected thing his team found. As almost a side note to the main research questions, in examining the way that the minerals in the grains interacted with cosmic rays, the researchers also learned that presolar grains often float through space stuck together in large clusters, "like granola," says Heck. "No one thought this was possible at that scale."
Heck and his colleagues look forward to all of these discoveries furthering our knowledge of our galaxy. "With this study, we have directly determined the lifetimes of stardust. We hope this will be picked up and studied so that people can use this as input for models of the whole galactic life cycle," he says.
Heck notes that there are lifetimes' worth of questions left to answer about presolar grains and the early Solar System. "I wish we had more people working on it to learn more about our home galaxy, the Milky Way," he says.
"Once learning about this, how do you want to study anything else?" says Greer. "It's awesome, it's the most interesting thing in the world."
"I always wanted to do astronomy with geological samples I can hold in my hand," says Heck. "It's so exciting to look at the history of our galaxy. Stardust is the oldest material to reach Earth, and from it, we can learn about our parent stars, the origin of the carbon in our bodies, the origin of the oxygen we breathe. With stardust, we can trace that material back to the time before the Sun."
"It's the next best thing to being able to take a sample directly from a star," says Greer.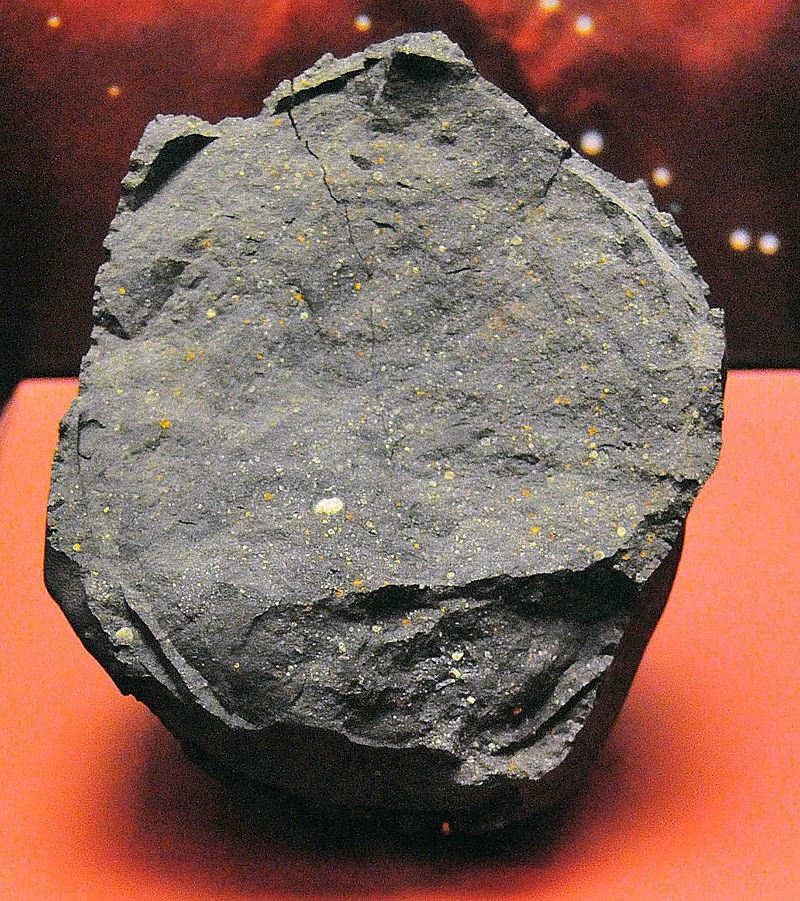 Murchison meteorite at the The National Museum of Natural History (Washington)

This study was contributed to by researchers from the Field Museum, University of Chicago, Lawrence Livermore National Laboratory, Washington University, Harvard Medical School, ETH Zurich, and the Australian National University. Funding was provided by NASA, the TAWANI Foundation, the National Science Foundation, the Department of Energy, the Swiss National Science Foundation, the Brazilian National Council for Scientific and Technological Development and the Field Museum's Science and Scholarship Funding Committee.
Philipp R. Heck, Jennika Greer, Levke Kööp, Reto Trappitsch, Frank Gyngard, Henner Busemann, Colin Maden, Janaína N. Ávila, Andrew M. Davis, Rainer Wieler.
Lifetimes of interstellar dust from cosmic ray exposure ages of presolar silicon carbide.
Proceedings of the National Academy of Sciences, Jan. 13, 2020; DOI:
10.1073/pnas.1904573117
Novel Avian Species: 10 New Bird Taxa In Islands Of Wallacea
Birds are the best known class of animals, and since 1999, only five or six new species have been described each year on average. Recently, a joint research team from the National University of Singapore (NUS) and the Indonesian Institute of Sciences (LIPI) made a quantum leap in the discovery of cryptic avian diversity by uncovering five bird species and five subspecies new to science.
The team, led by Associate Professor Frank Rheindt from the Department of Biological Sciences at NUS Faculty of Science, found the birds in three small island groups off Sulawesi, Indonesia. The islands are situated in Indonesia's Wallacea region, an archipelago at the interface between the Oriental and Australian biogeographical realms, named after Sir Alfred Wallace, who was the most famous historical collector exploring the area.
The results of the study, which were published in the journal Science on January 10th 2020, provide evidence that our understanding of species diversity of complex areas such as Wallacea remains incomplete even for relatively well-known groups such as birds. The findings also suggest that modern exploration to find undescribed species diversity can be targeted to areas of high promise.
Insights from paleo-climatology and history guided discovery of new taxa
Sea depth is an important and long-neglected factor in determining the distinctness of an island's terrestrial communities. The Earth undergoes periods of glacial-interglacial cycles, leading to the formation of land bridges between shallow islands during ice ages, allowing fauna of the different islands to interbreed. Deep sea islands, which have always been isolated, and high elevation islands are more likely to harbour endemism due to absence of land connections even during glacial cycles.
Guided by this knowledge, Assoc Prof Rheindt and his team concentrated their research efforts on the islands of Taliabu and Peleng, which are located off the north-eastern coast of Sulawesi, as bathymetric data indicate the presence of deep sea between these islands and Sulawesi.
The research team also examined the accounts of historic collectors such as Sir Alfred Wallace, and sought to focus on parts of Wallacea that had received the least coverage by historic collectors, as these areas would hold the highest promise of harbouring undescribed avian diversity.
The islands that the team targeted were characterised by such incomplete historic coverage: Taliabu and its neighbours, together forming the Sula group, were only briefly visited by eight historic collecting expeditions, all of which remained in coastal areas and failed to penetrate the highlands of the interior because of poor accessibility; and Peleng and the remaining islands of the Banggai group were visited along their coastline by only three historic collectors who never ventured far uphill into the interior.
Assoc Prof Rheindt and his team undertook extensive fieldwork in the three remote islands for six weeks, from November 2013 to January 2014, and collected 10 new, long-overlooked avian forms.
By integrating genomic and phenotypic research methodologies, the team successfully described five new songbird species and five new subspecies:
On Taliabu, they found three new species: the Taliabu Grasshopper-Warbler, the Taliabu Myzomela and the Taliabu Leaf-Warbler; as well as three subspecies: the Taliabu Snowy-browed Flycatcher, Taliabu Island Thrush and Sula Mountain Leaftoiler.
On Peleng, two new species -- the Peleng Fantail and the Peleng Leaf-Warbler -- and a new subspecies -- the Banggai Mountain Leaftoiler -- were discovered.
On Togian, a new subspecies -- the Togian Jungle-Flycatcher -- was found.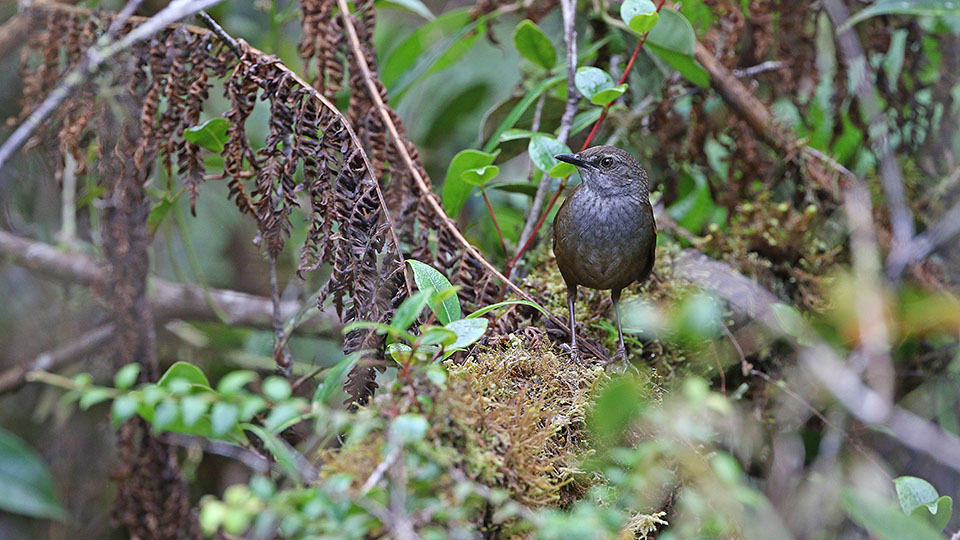 The Taliabu Grasshopper-Warbler is one of the new bird species discovered by the NUS-LIPI team led by Assoc Prof Frank Rheindt, during their expedition in Indonesia's Wallacea region (Photo: James Eaton/Birdtour Asia)

"Studying the routes and operations of historic collecting expeditions and identifying gaps has been a fruitful approach to pinpoint focal areas in our case. The description of this many bird species from such a geographically limited area is a rarity," shared Assoc Prof Rheindt.
He added, "Going forward, the use of earth-history and bathymetric information could also be applied to other terrestrial organisms and regions beyond the Indonesian Archipelago to identify promising islands that potentially harbour new taxa to be uncovered."
Implications for conservation
During the expedition, the research team found that both Taliabu and Peleng have suffered from rampant forest destruction. There is virtually no primary lowland forest on both islands, and most highland forests have been impacted by some form of logging or forest fires.
"While most of the avifauna we described seems to tolerate some form of habitat degradation and is readily detected in secondary forest and edge, some species or subspecies are doubtless threatened by the immense levels of habitat loss on these islands. As such, urgent, long-lasting conservation action is needed for some of the new forms to survive longer than a couple of decades beyond their date of description," said Assoc Prof Rheindt.
Frank E. Rheindt, Dewi M. Prawiradilaga, Hidayat Ashari, Suparno, Chyi Yin Gwee, Geraldine W. X. Lee, Meng Yue Wu, Nathaniel S. R. Ng.
A lost world in Wallacea: Description of a montane archipelagic avifauna.
Science, 2020 DOI:
10.1126/science.aax2146
Molecular Probe Maps Misfolded Proteome State In Live Cells
The folding state of the proteins in live cells often reflect the cell's general health. Australian scientists have developed a molecular probe that senses the state of the proteome -- the entire set of the proteins -- by measuring the polarity of the protein environment. The fluorescence signal of the probe quantifies unfolding and its chameleon-like colour shift maps the cellular regions of enhanced misfolding, says the study published in the journal
Angewandte Chemie
.
If live cells are stressed, protein-synthesis and folding-correction mechanisms are out of balance. Misfolded proteins remain stuck, enhanced degradation occurs, and inactive proteins and protein debris aggregate to form granules and condensates in the cytoplasm. Such aggregates play an important role in neurodegenerative diseases and cancer. One driving factor for the aggregation of misfolded proteins seems to be the polarity -- the electronic distribution in an environment. Yuning Hong and colleagues at La Trobe University Melbourne and The University of Melbourne, Australia, have designed a two-modal fluorogenic probe to monitor protein aggregation in greater detail.
In one mode, the probe senses misfolded proteins. Correctly folded proteins are often stabilized by bridges made of the amino acid cysteine. These bridges are usually deeply buried, whereas misfolded proteins expose the cysteine residues at the surface. When the probe binds to cysteine exposed by a misfolded protein chain, fluorescence is switched on, explain the authors.
In the other mode, the probe assesses the polarity. Polar environments indicate an unbalanced electronic distribution, which can be measured by the dielectric constant. To measure this parameter, the researchers added an electronic "push-pull" chemical group to the fluorogenic probe. They observed that, in polar solutions with a high dielectric constant, the fluorogenic probe called NTPAN-MI emitted its fluorescence signal with a color shift. This "chameleon-like" color change thus indicates a polarity change.
The authors tested the NTPAN-MI probe on a human cell line, which they stressed by adding drugs that interfered with protein synthesis and folding. The scientists observed normal fluorescence in untreated cells, but bright fluorescence when unfolded or misfolded proteins accumulated in cells treated with toxins or infected by virus. In addition, the color shift signaled the polarity of the environment and thus the proteome state of each cellular compartment. The researchers reported that they visualized the "unfolded protein load" in the nucleus for the first time. Previous methods could only measure unfolded proteins in the cytoplasm.
With its two sensing modes -- measuring unfolding and the polarity of the protein environment -- the NTPAN-MI probe provides a sharper picture of the stress responses of live cells than what can be obtained with only one-modal probes or different methods. The authors point out that their method would allow scientists to obtain more accurate knowledge of the crosstalk of the cellular components in response to stress.
Tze Cin Owyong, Pramod Subedi, Jieru Deng, Elizabeth Hinde, Jason J. Paxman, Jonathan M. White, Weisan Chen, Begoña Heras, Wallace W. H. Wong, Yuning Hong.
A Molecular Chameleon for Mapping Subcellular Polarity in an Unfolded Proteome Environment
. Angewandte Chemie International Edition, 2020; DOI:
10.1002/anie.201914263
Disclaimer:
These articles are not intended to provide medical advice, diagnosis or treatment.
Views expressed here do not necessarily reflect those of
Pittwater Online News
or its staff.